Painting our home is a way to innovate and rejuvenate it. It is a process that has several stages. The first, choosing the color, since it is a very important factor when we seek to give a specific profile and style to the room, and the following stages are all the steps to follow in the painting process.
And so we will be able to give personality to the room. We will give you some painting tips that can help you.
Trendy colors
Like all fashions, they are renewed year after year, bringing with them a new wave of trends, which allow us to change and give rooms a fresh look. On this occasion, we will share some colors that are currently in fashion, so you can choose a color of your choice. Another of the tips for painting that we recommend is that although it is good to be guided by fashion, never forget that what is truly important is that the colors you choose please you, regardless of the trends.
Keep in mind that the best time to paint the house is the period that goes from spring to summer, due to the fact that high temperatures will make it easier for us to work in less time, with less probability of dampness in the walls and of course for the simple fact that we will have more time for the paint to settle.
Bright colors
And already we find some fantastic color palettes. The first, very fresh, betting on the range of light blue and turquoise, with subtle accents in wood and darker blue; usually combined with white.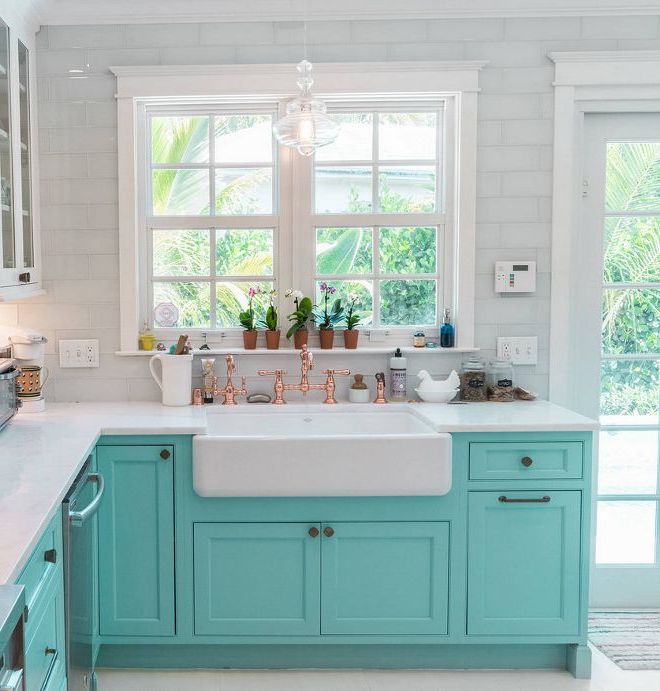 Why not decorate the house in such a way that it seems that summer does not end? The best way to try to have a permanent summer at home is through colors. These colors are perfect if we know how to use them in the right rooms. They give us light and help us find warmth in the rooms on the coldest days of the year.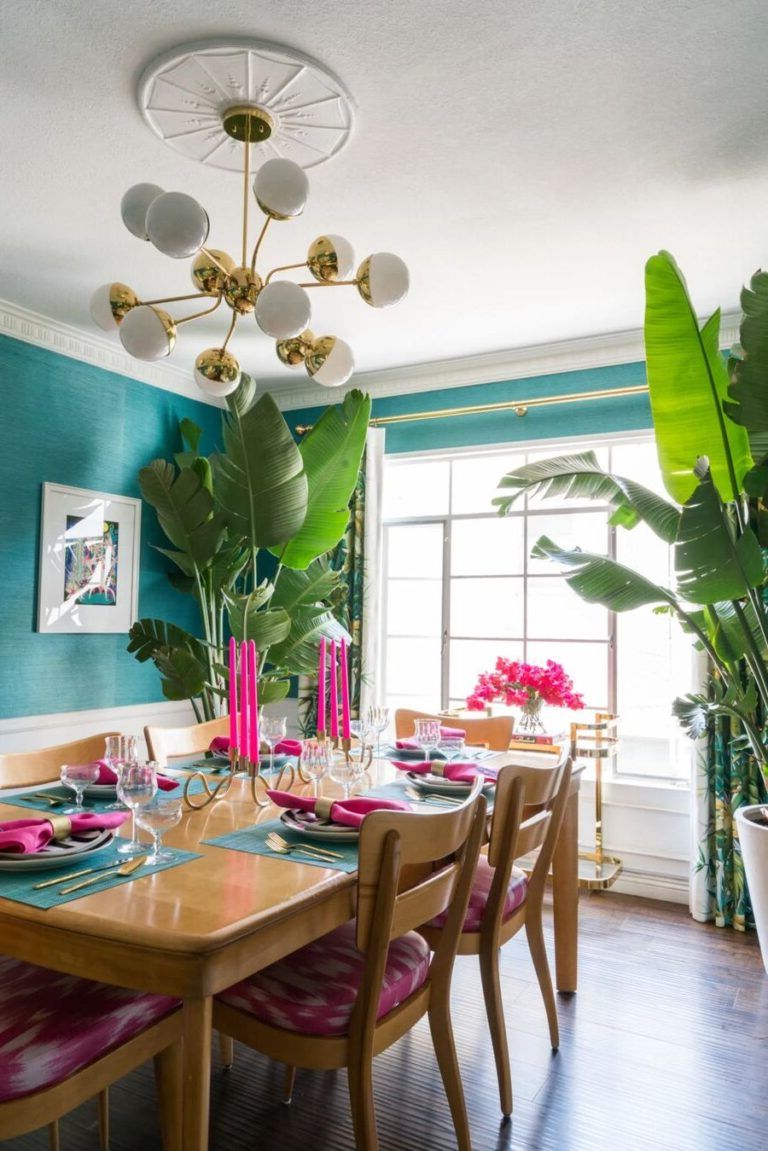 Blue is a color that does not go out of style and reminds us of the sea. So you can apply a navy blue on some walls of the house. Be careful, we have written walls, not complete rooms, since if we do it it will seem that the room shrinks.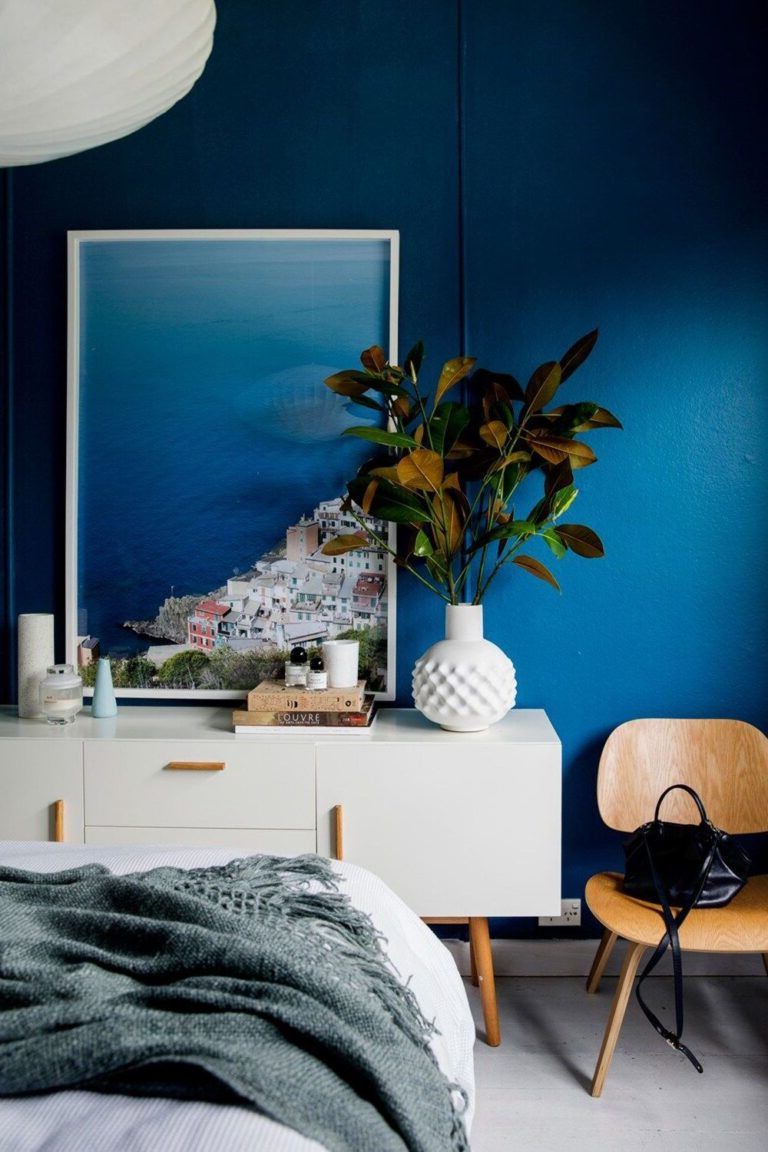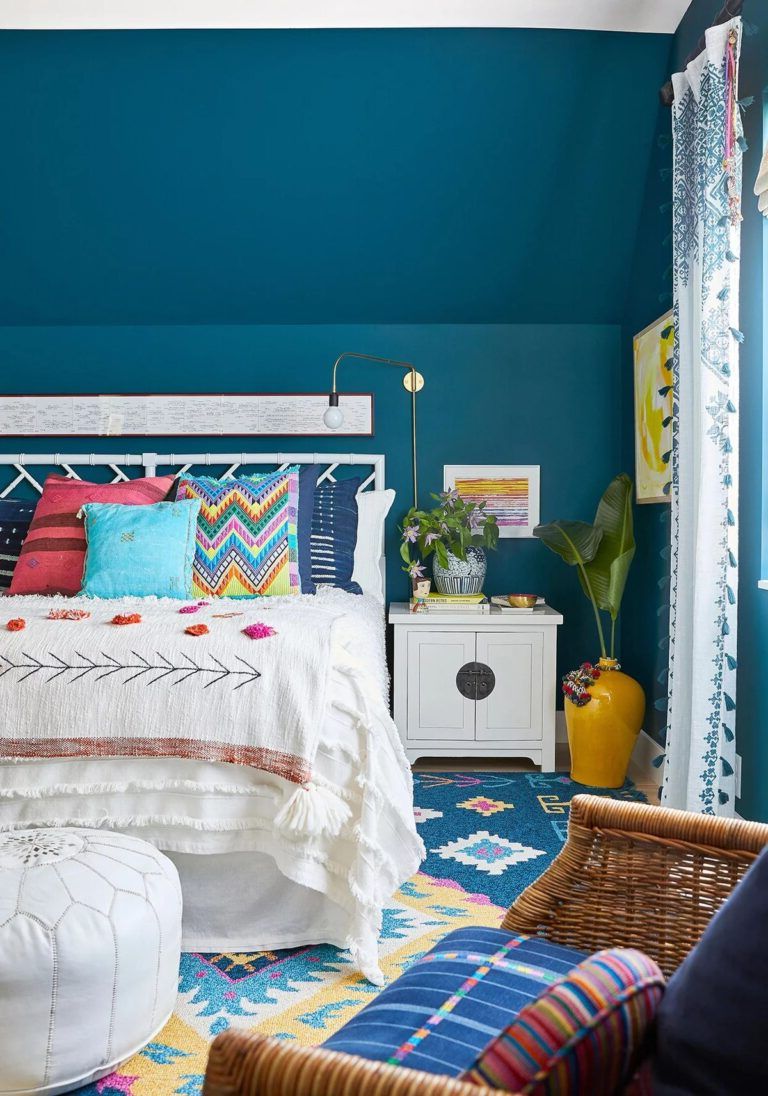 Another color that helps us with this is orange. We have already talked about the color orange and its benefits on moods in other articles, and it is also the color of summer par excellence. In the same way as with blue, some walls of the house can be painted without problem, although if orange is not very strong, then the entire room can be painted.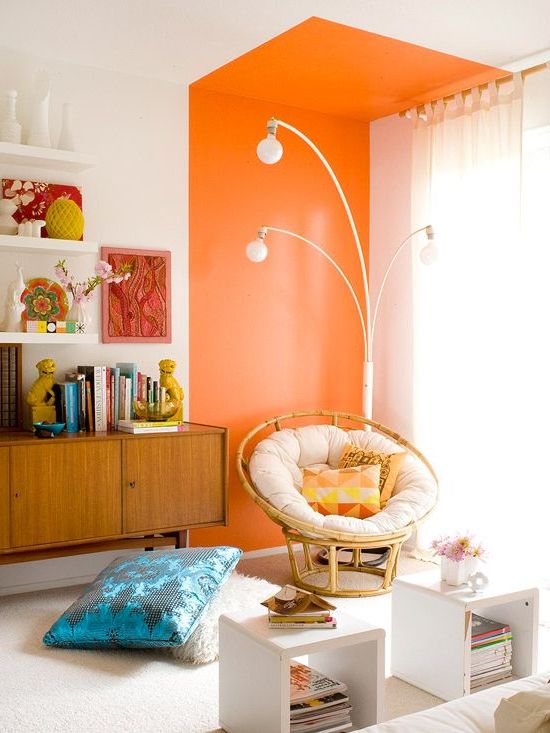 Lime green is another summer color that is very trendy.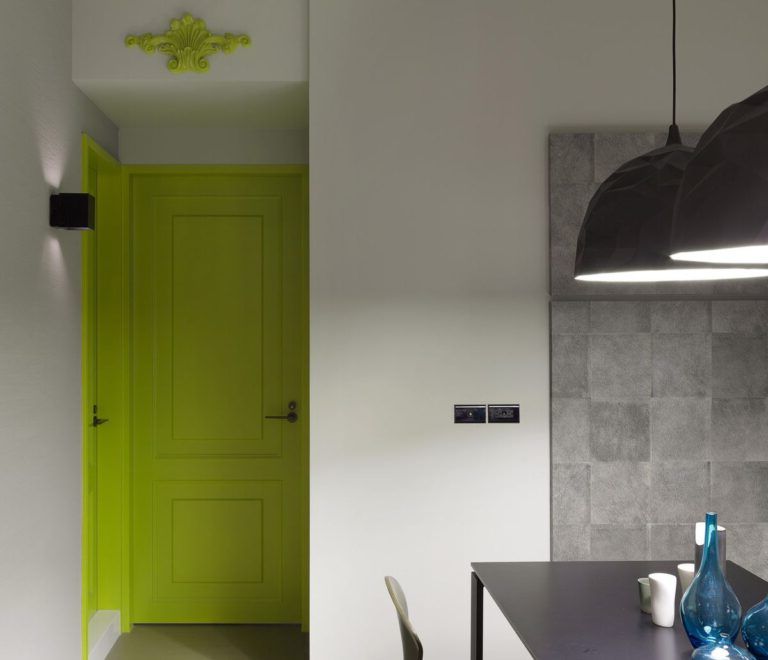 Below we see two options, one in blue and the other in red, which are intended to generate a strong impact on the person, so that they can feel the energy of the combinations and, above all, revitalize them.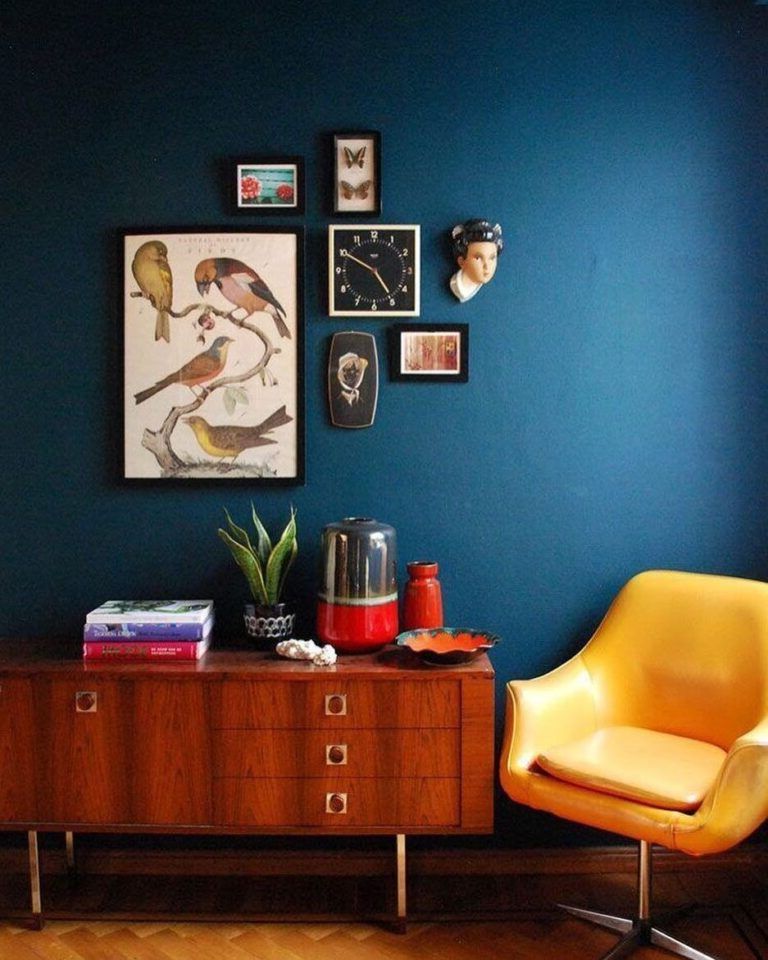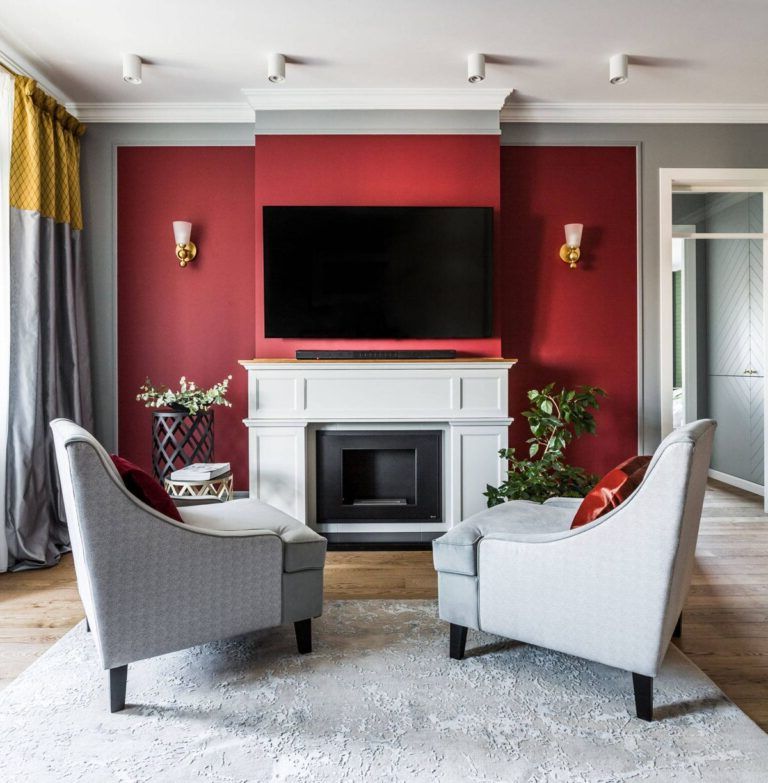 The best place to try new color combinations is in the cushion prints. Here we see an example of it, where bright colors have been placed.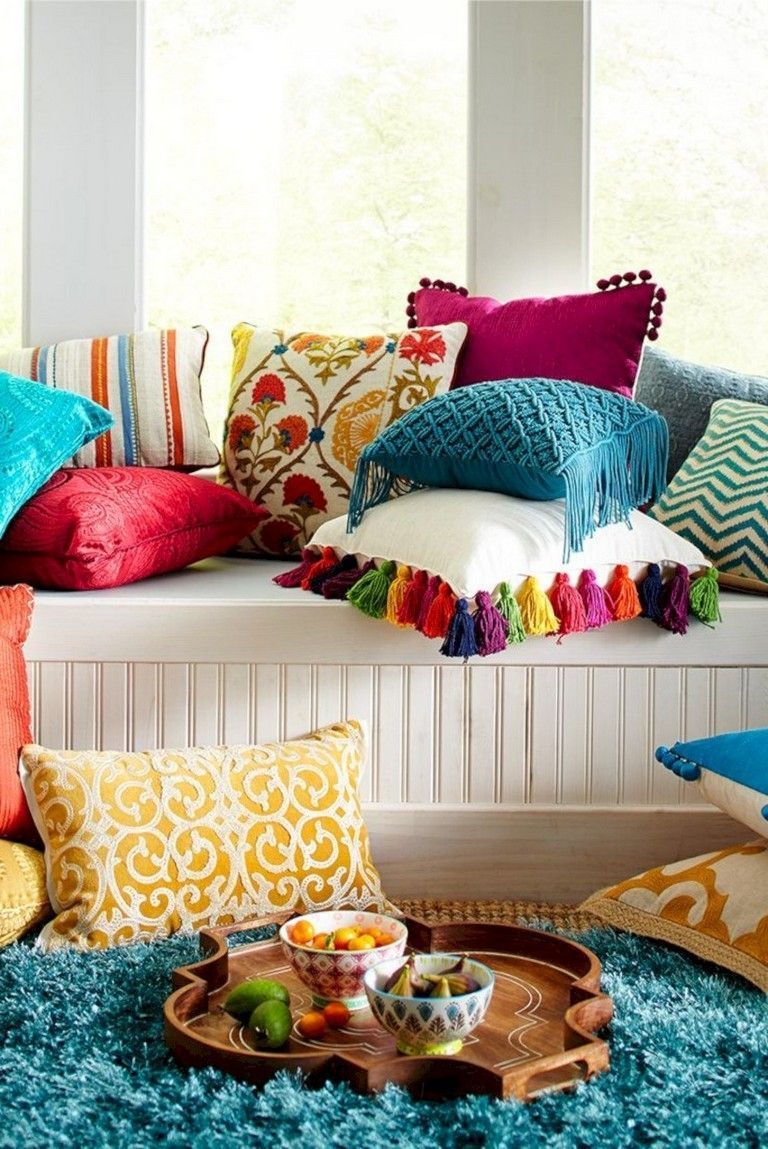 Of course, if you are going to paint the corridors, you cannot leave cream yellow or duckling, or any of the similar shades, out of the possibilities. It is a soft, bright color and gives any place a cozy, warm and beautiful atmosphere.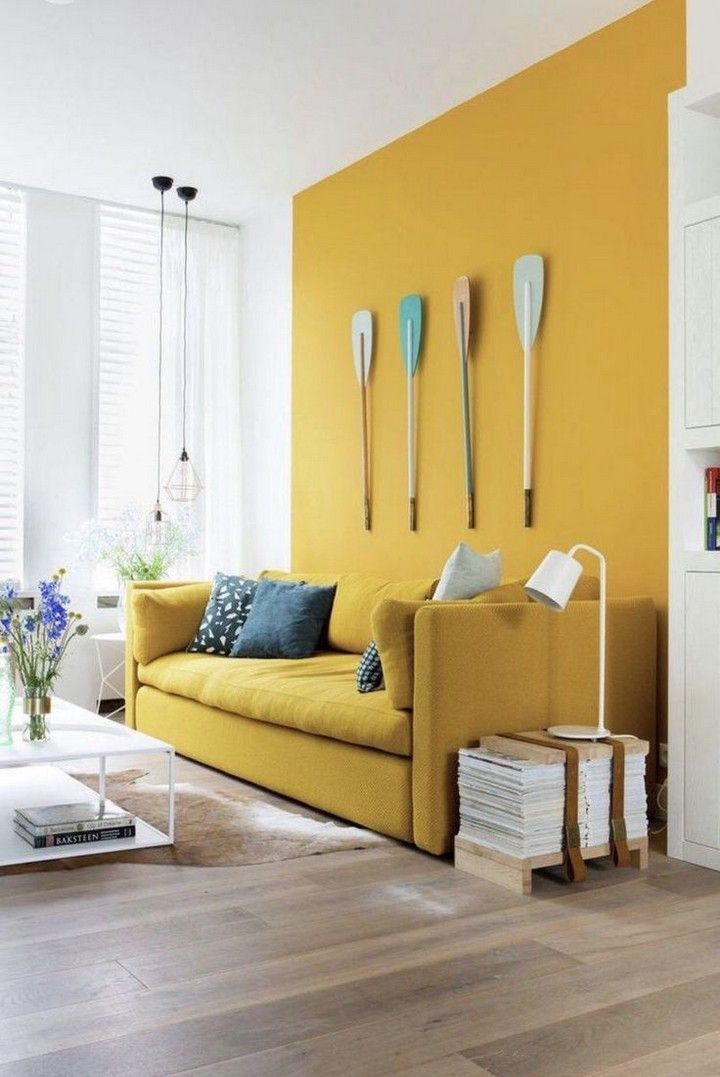 Retro mixes
Another option, with a retro style, mixes lilacs, pinks, yellow, olive green, light blue, dark wood and some other shade, achieving a fantastic result.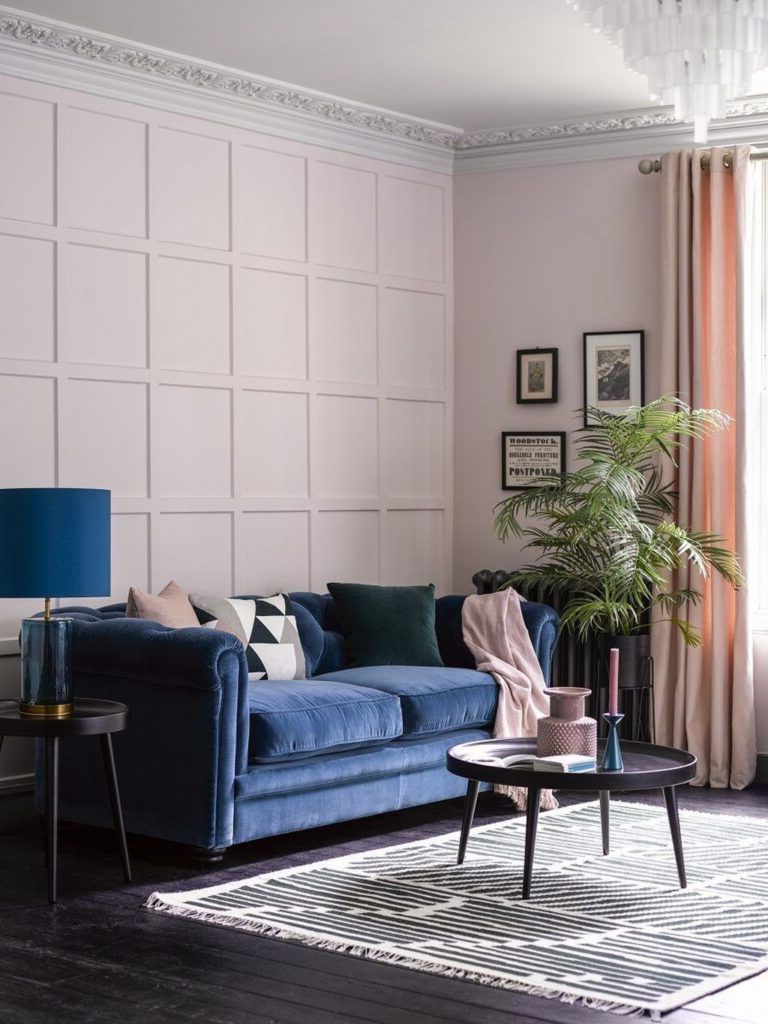 For bedrooms, such powerful colors are not advisable, but if you still want to give your room a summer air, you could opt for this salmon tint accompanied by blues and whites, or focus on an intermediate green tone, accompanied by an aged tangerine.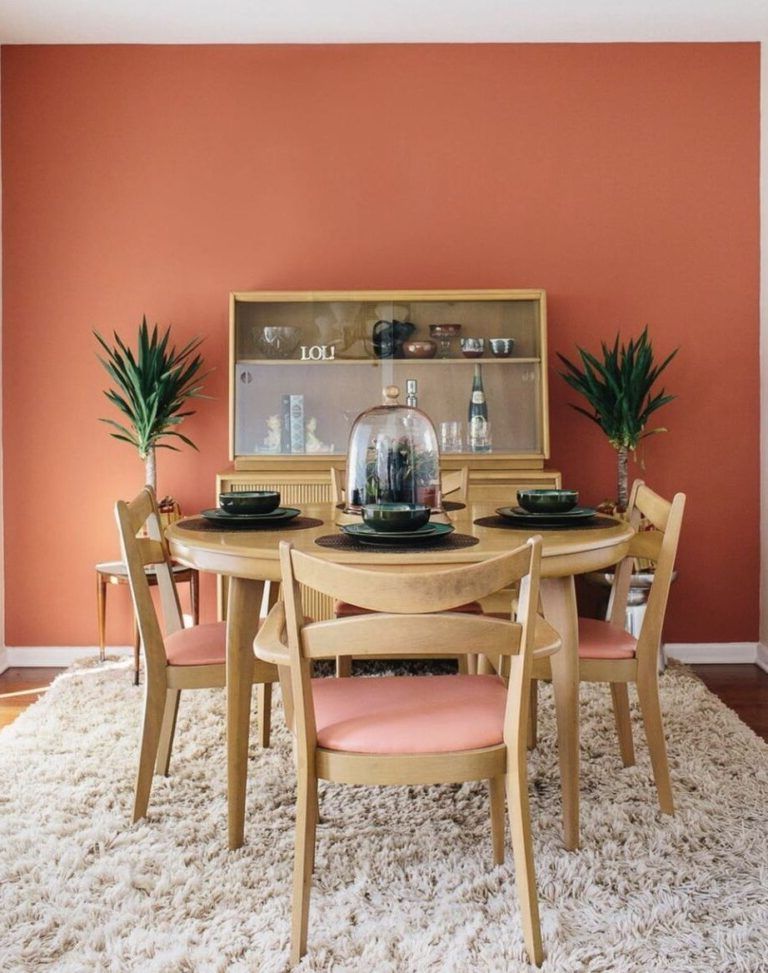 Gray or black walls
For girls, this will be a good option, with a bedroom wall in black, to later display the intensity of pink and white, hand in hand with as many secondary colors, to achieve contrast.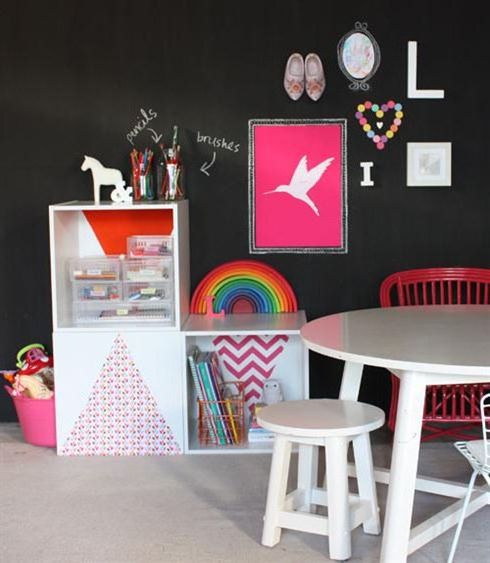 If you're looking for a glamorous bedroom, you don't have to think twice; stick to the gray range. Among them, metallics, such as silver and titanium, are very fashionable, while purple is the main complement, along with black, to add variation.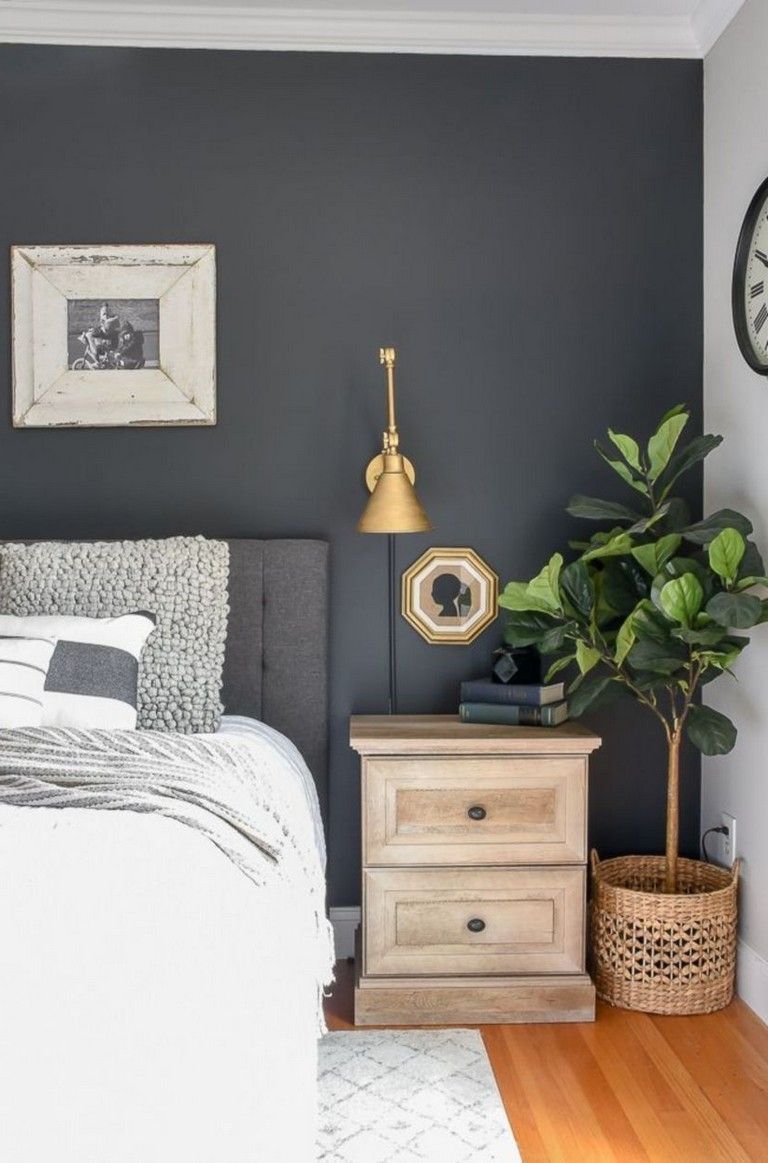 Pastel colors
Of course, you could also opt for a softer or more subdued bathroom option, since more relaxing and not so electric environments are often preferred.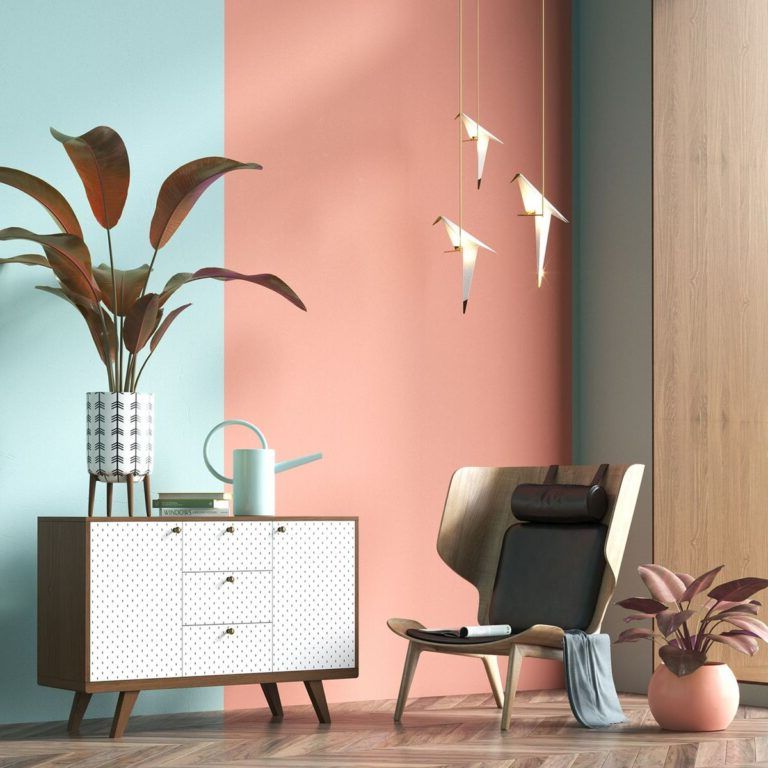 Pastel colors can never be missing and it is good to point out that the walls should not necessarily be painted with them, but many times, the covers of a book, or the wrapping of a tea bag, are already enough to complement the overall image. .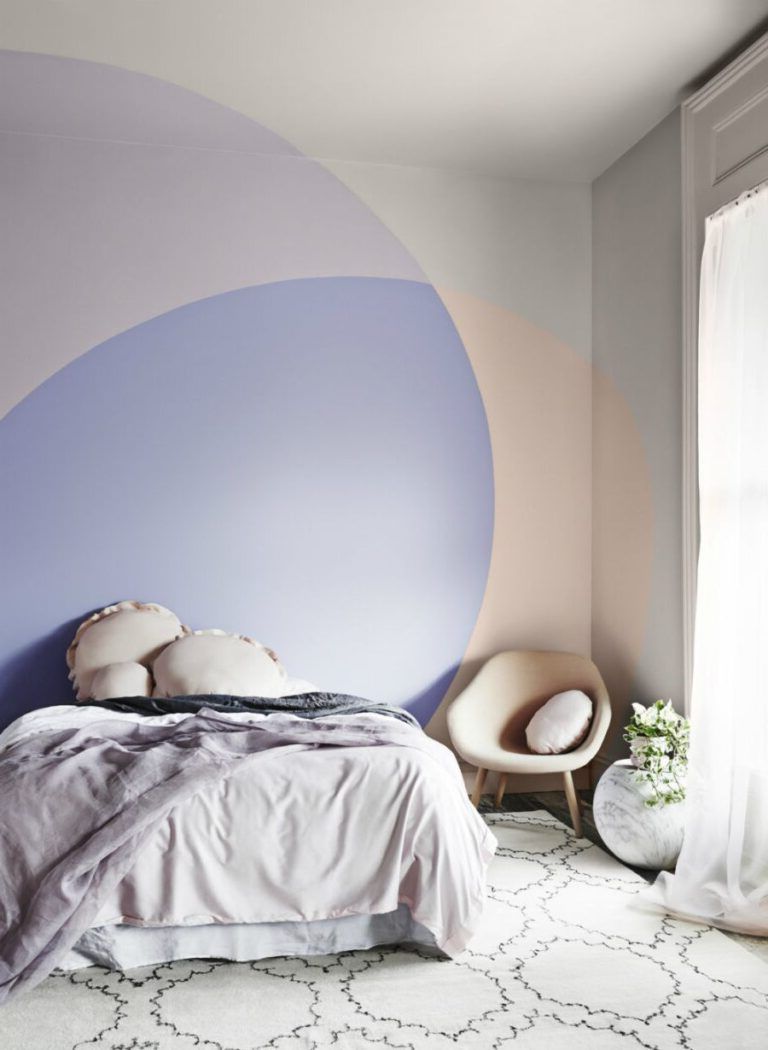 If you are a nature lover, the ideal color combination for you is brown (in its different ranges), green, nude, violet and white. This fusion generates a balanced and harmonious atmosphere.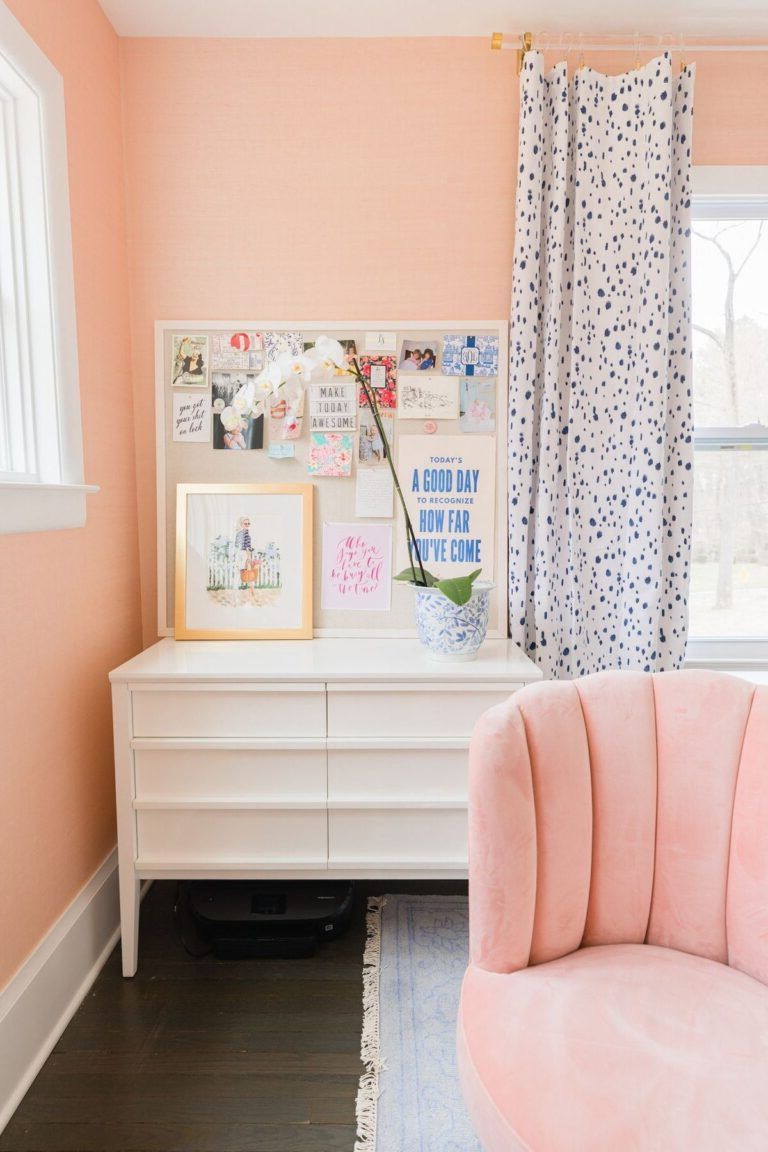 One of the most used combinations in living rooms, these days, is that of dark wood floors, white walls, soft cream furniture, a dark wood table and to encompass everything, an abstract painting, full of color.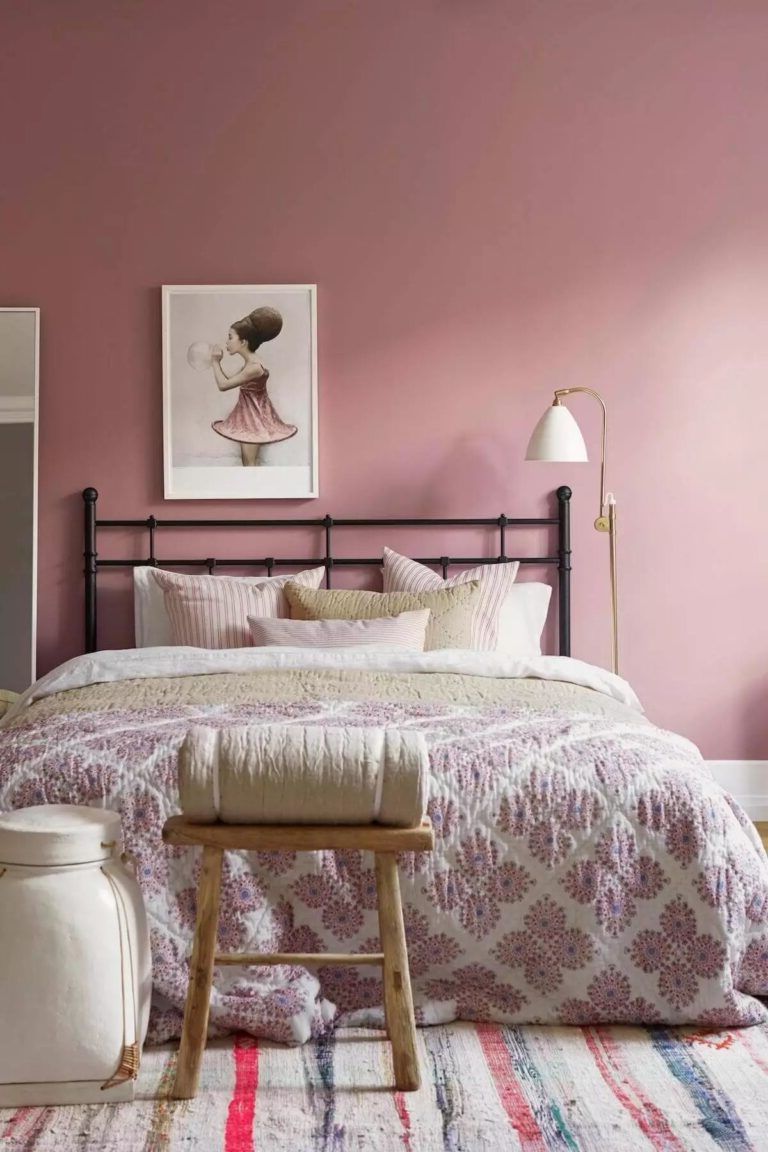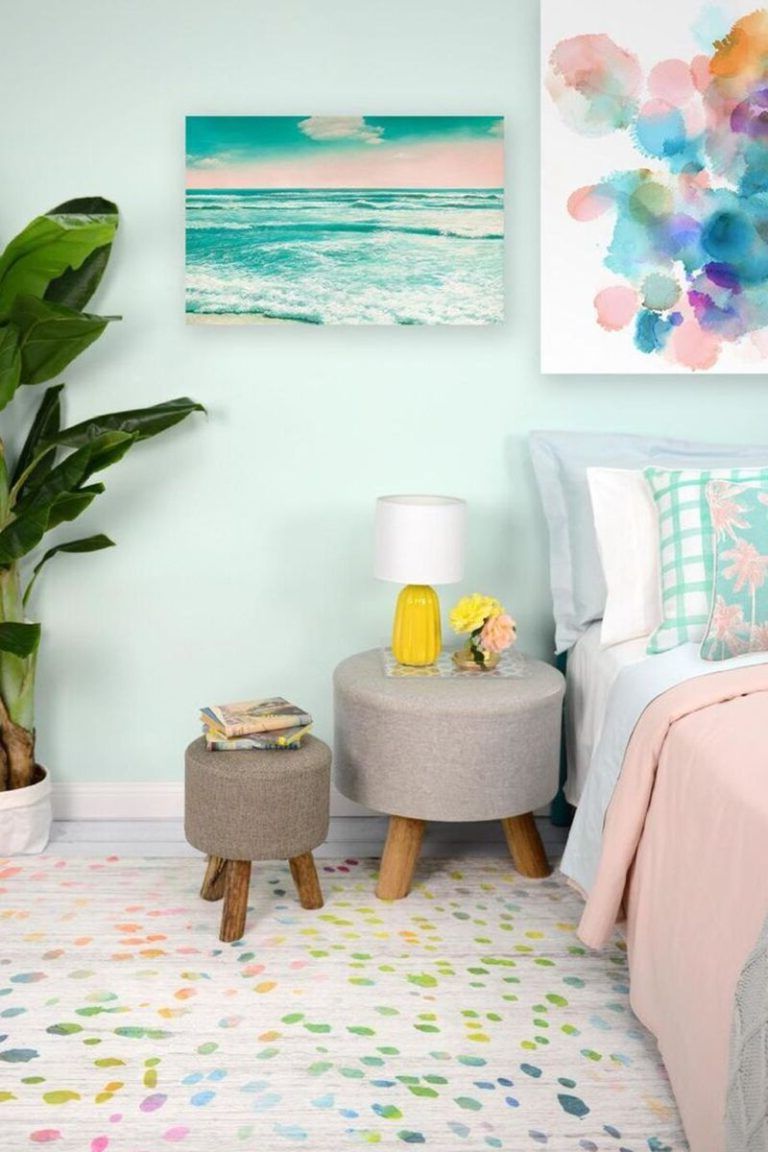 Painting Tips: Decorative Painting
Decorative painting allows us to embellish the elements with different painting techniques and materials. It is applied in architecture for decoration of buildings both outside and inside, and also in decoration elements and furniture. We can talk from a jug to a wardrobe, chest of drawers, chiffoniers, even lampshades, from a small to a large surface. There are a multitude of different techniques. It is about beautifying the elements that surround us.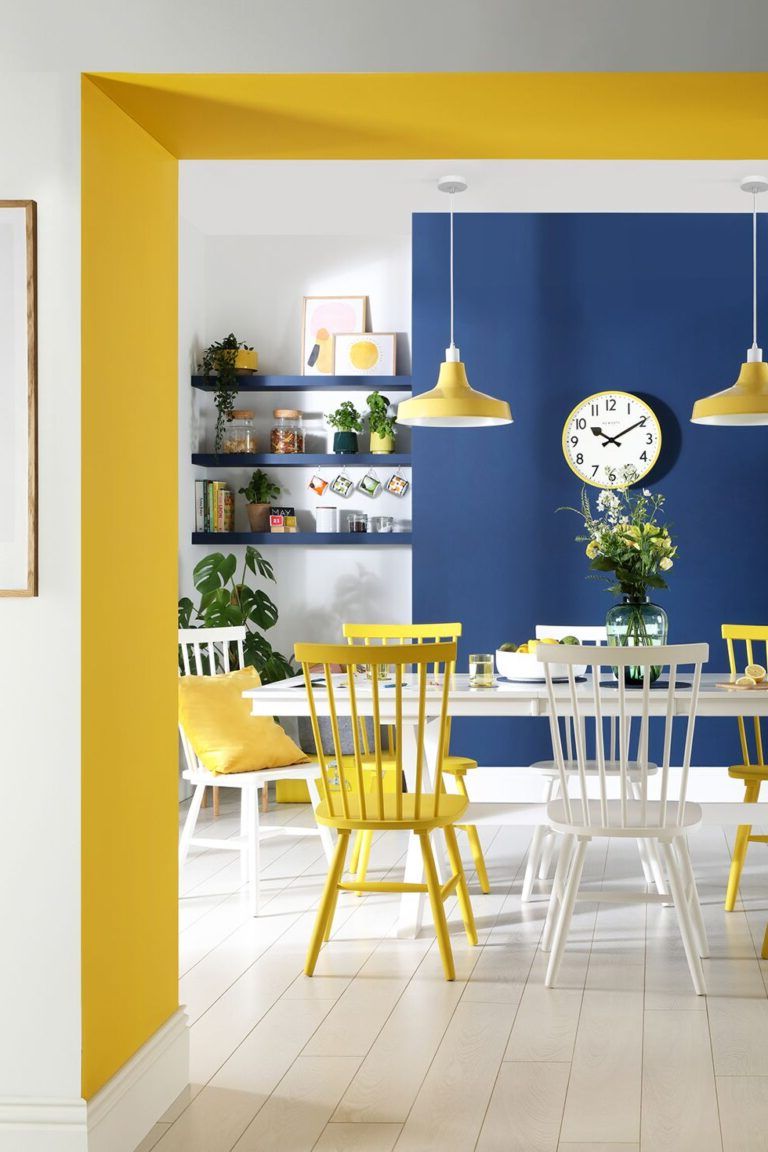 Decorative painting is an easy, economical and effective way to transform any room in the house. Stencils and textured finishes offer the possibility of turning an impersonal environment into unique atmospheres, full of personality.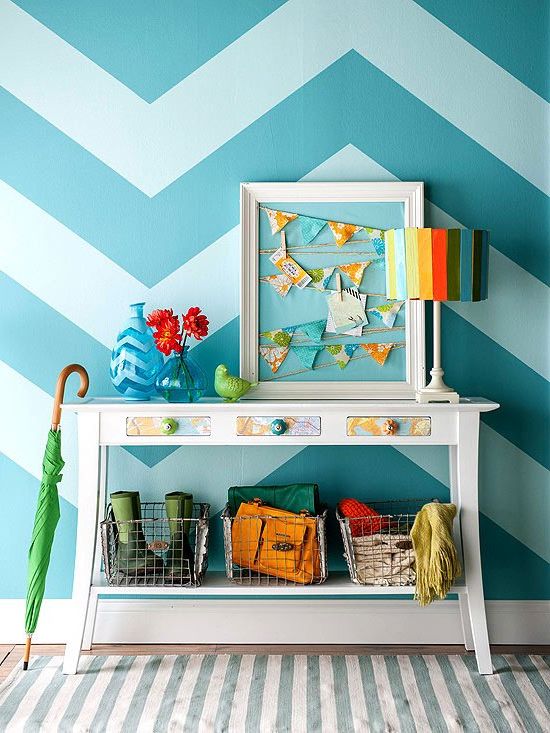 We can use geometric motifs, such as stripes, circles, to give an informal or sober touch. If you opt for a more casual touch, one idea is to bet on calligraphic motifs, with letters, phrases, flowers, butterflies, human silhouettes. For example, in a children's room, to make it cheerful we can place fairies, gnomes, mermaids and fill it with fantasies.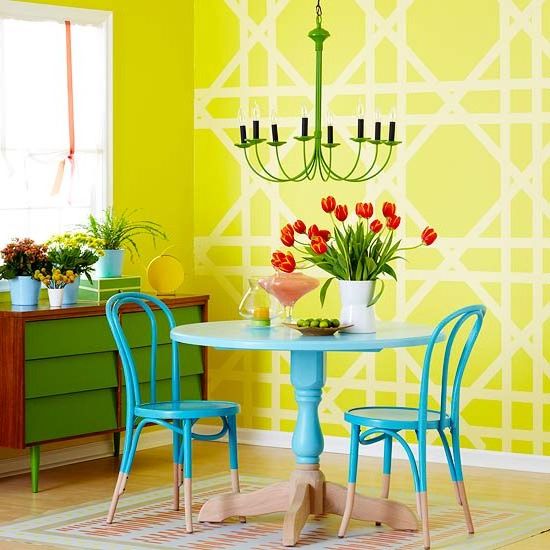 We also find trompe l'oeil, which provide a classic and elegant solution. As the word says, they produce a trap before the eye and create the illusion that the painted landscapes are real, and that allows us to gain a sense of spatial depth.
Paint in two colors
The color we choose to paint a room is very important, since it is the basis for starting to decorate a room. Once we choose the colors we can begin to combine the furniture and decorative accessories with the main color of the room.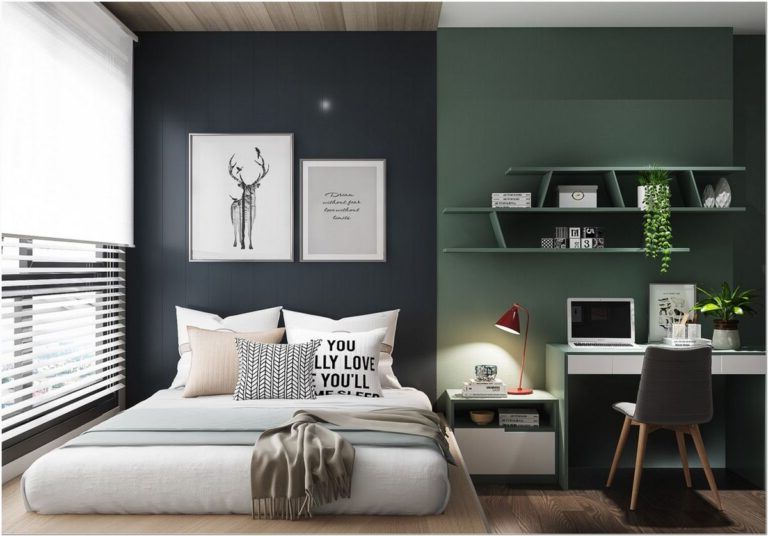 As time goes by, we are more encouraged to choose original colors to paint our home and that is why color technology has evolved rapidly, offering us a very wide variety of shades and colors. A trend in interior design that has become very popular is to paint a room combining two colors. It is a perfect technique to achieve a very noticeable contrast in a room.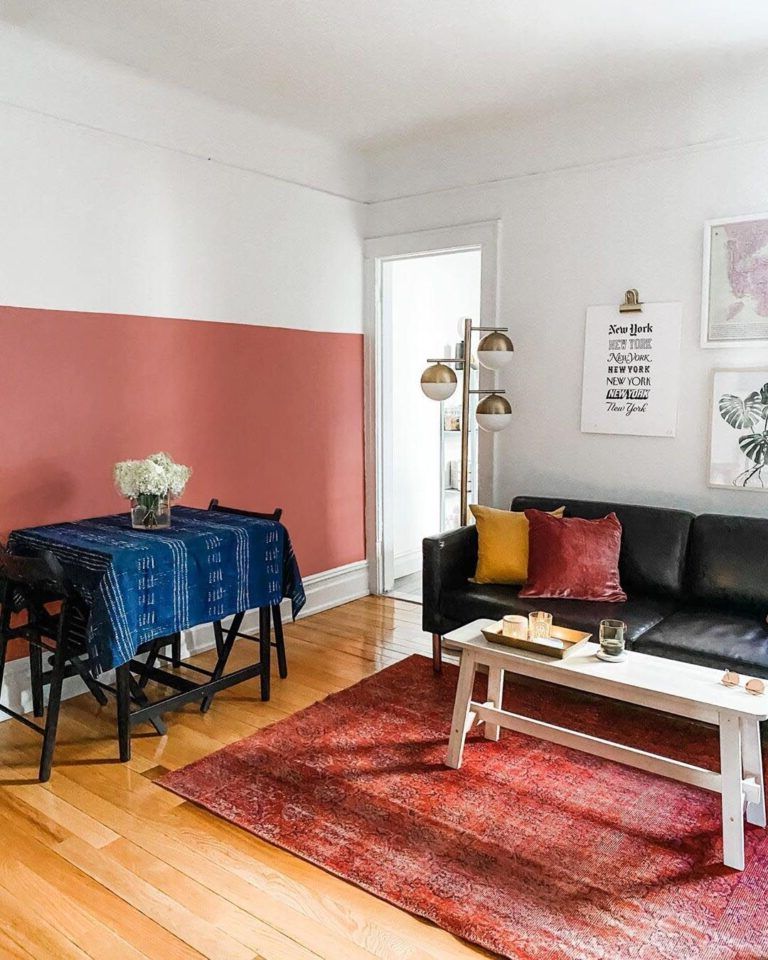 One way to achieve a successful decoration using two colors on the walls of a room is that the color of the furniture contrasts with that of the walls.
Opposite colors
If what you are looking for is to generate an impressive and striking decoration, a great option is to choose the decoration with opposite colors. This trend is increasing. It is a modern, original and safe technique, since each color has its opposite and this guarantees that the combination is successful, generating a strong and tasteful contrast.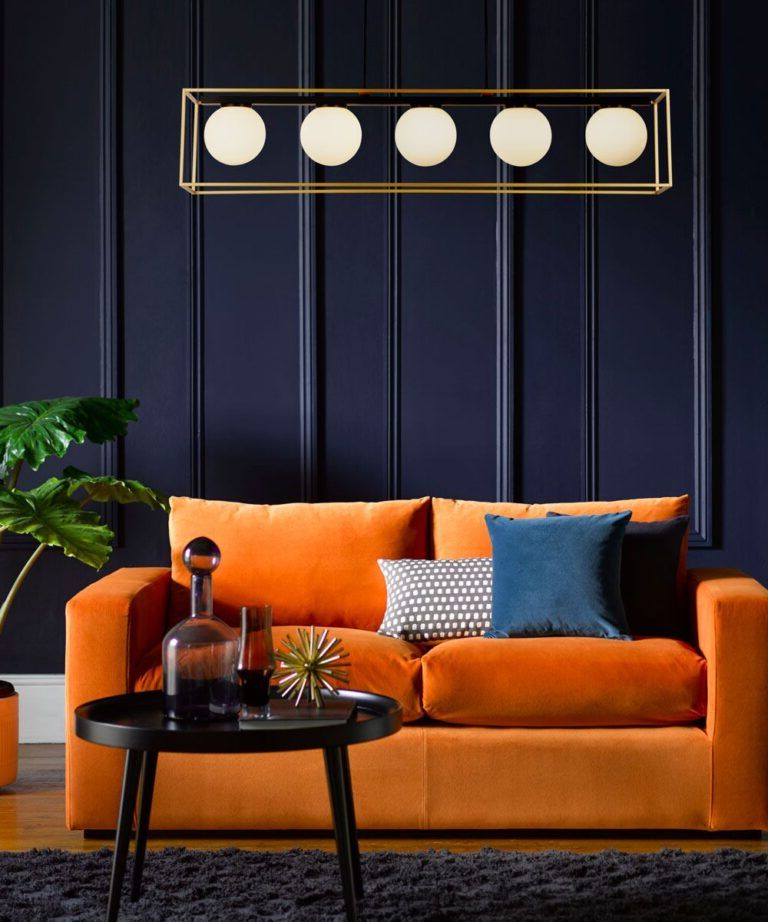 The opposite colors are: yellow with purple, blue with orange, and green with red. These are the opposite and complementary colors, which in addition to generating a good contrast in the decoration, add a lot of color and personality. To inspire you, here we show you ideas to decorate with opposite colors.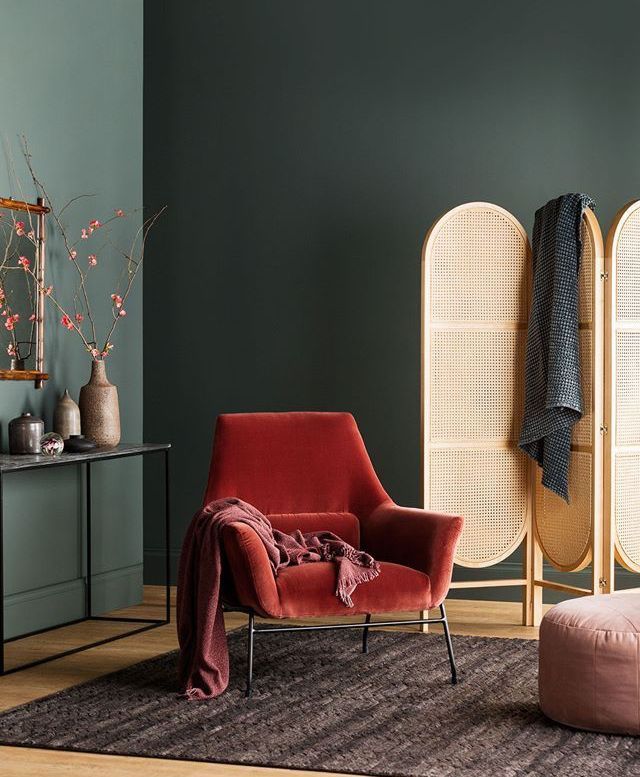 What does each color express to us?
Purple color
The purple color is a color that many of us love because we relate it to romanticism in many cases, but in excess, it is also a color that is related to sadness and nostalgia.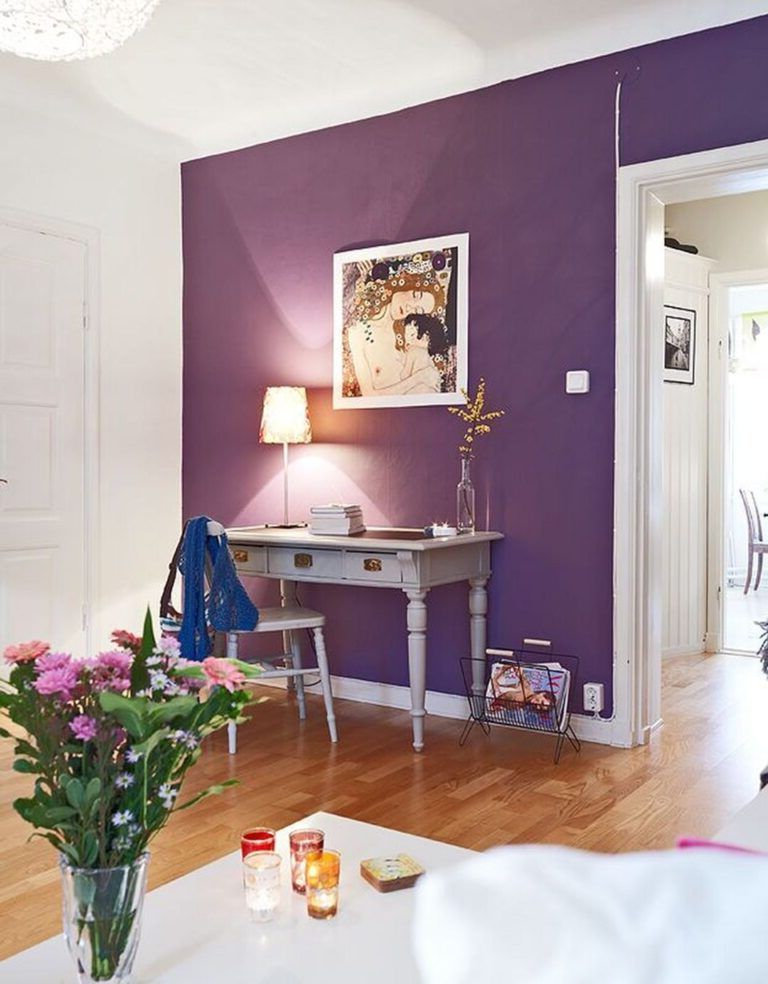 In addition, it is also a color that is considered mystical in very strong tones.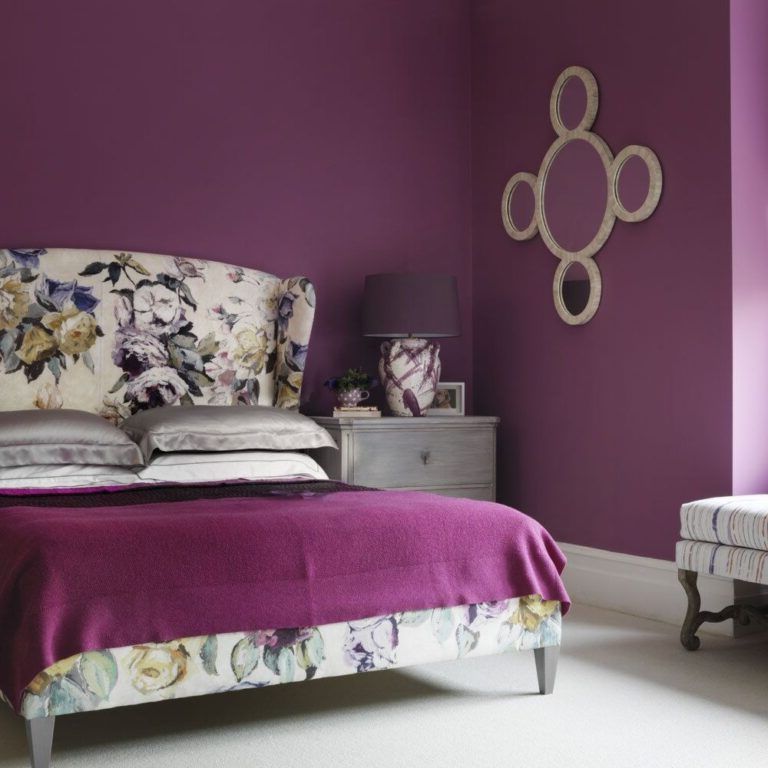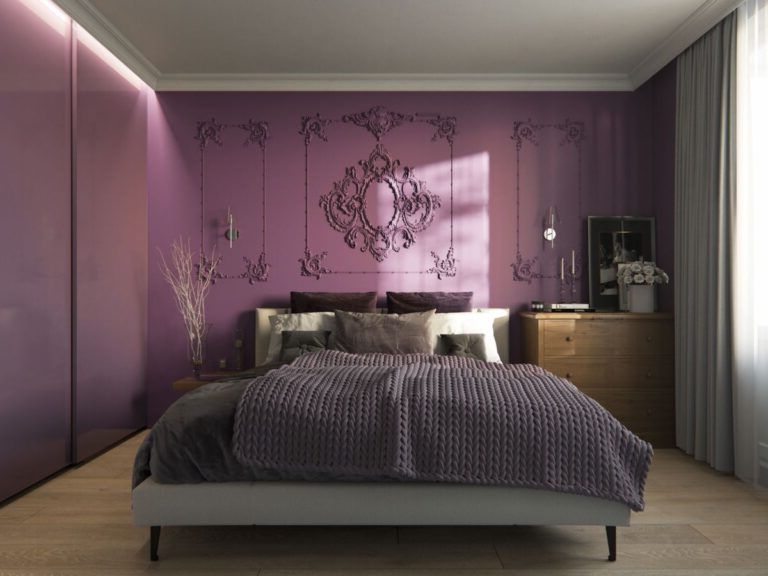 The color green
Freshness and peace are the characteristics that accompany this color. It is a very calming color, which is also perfect for rooms where children have a lot of contact.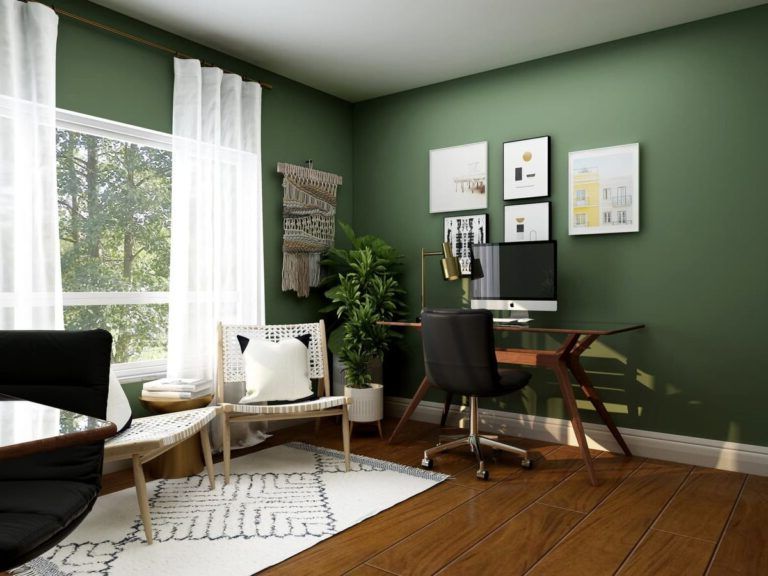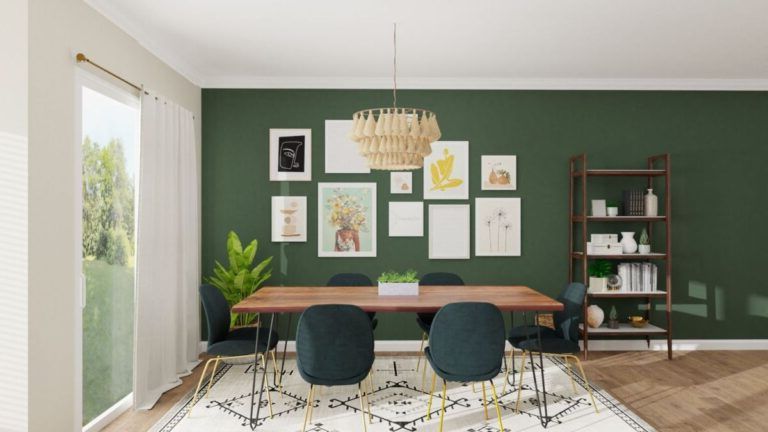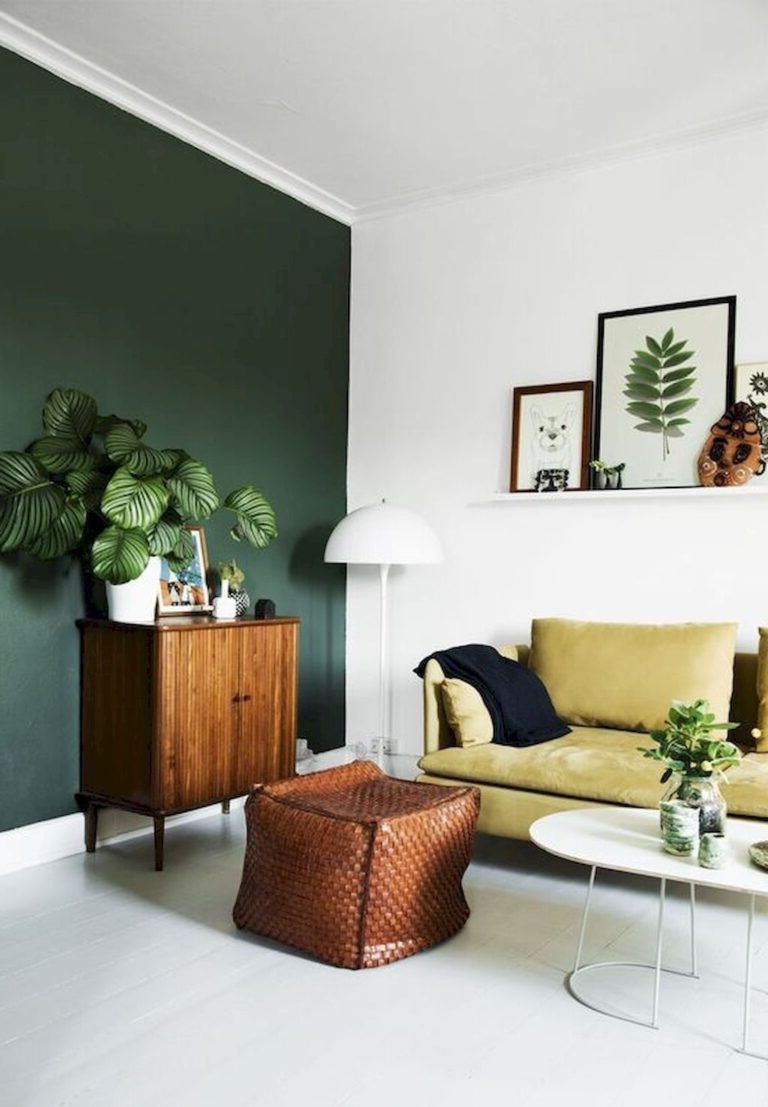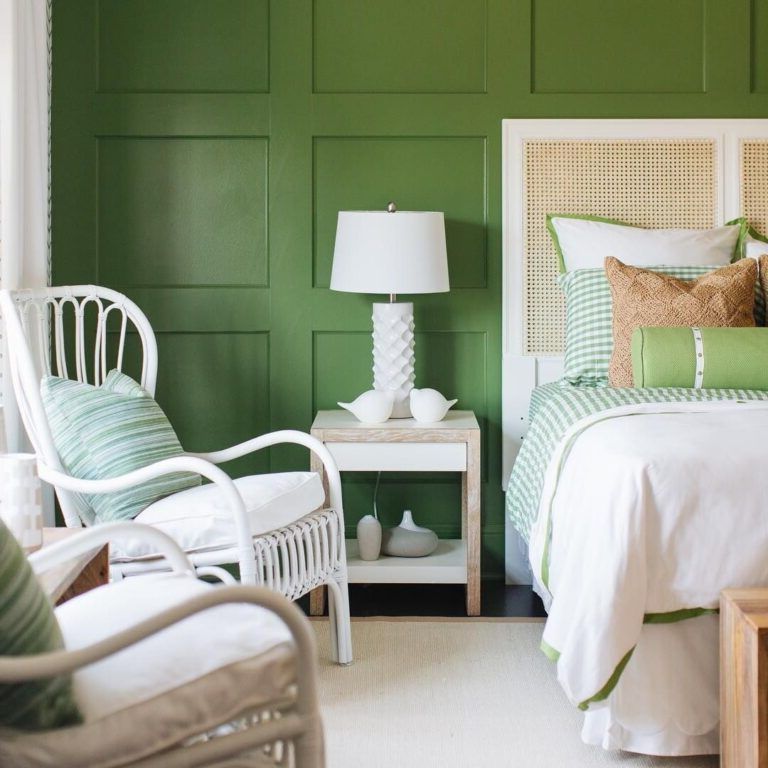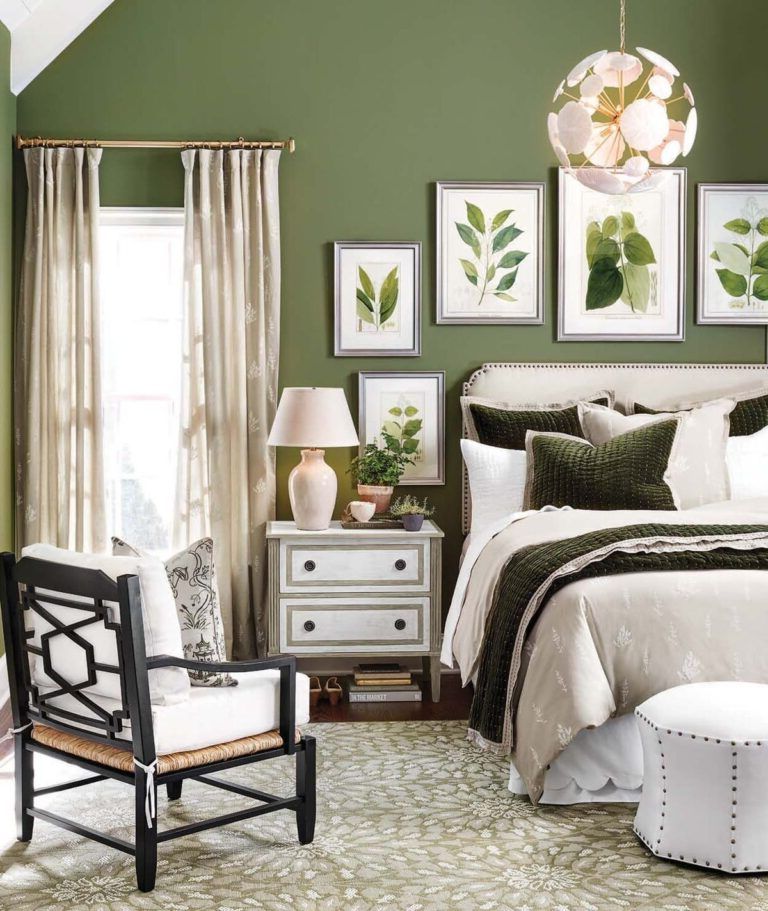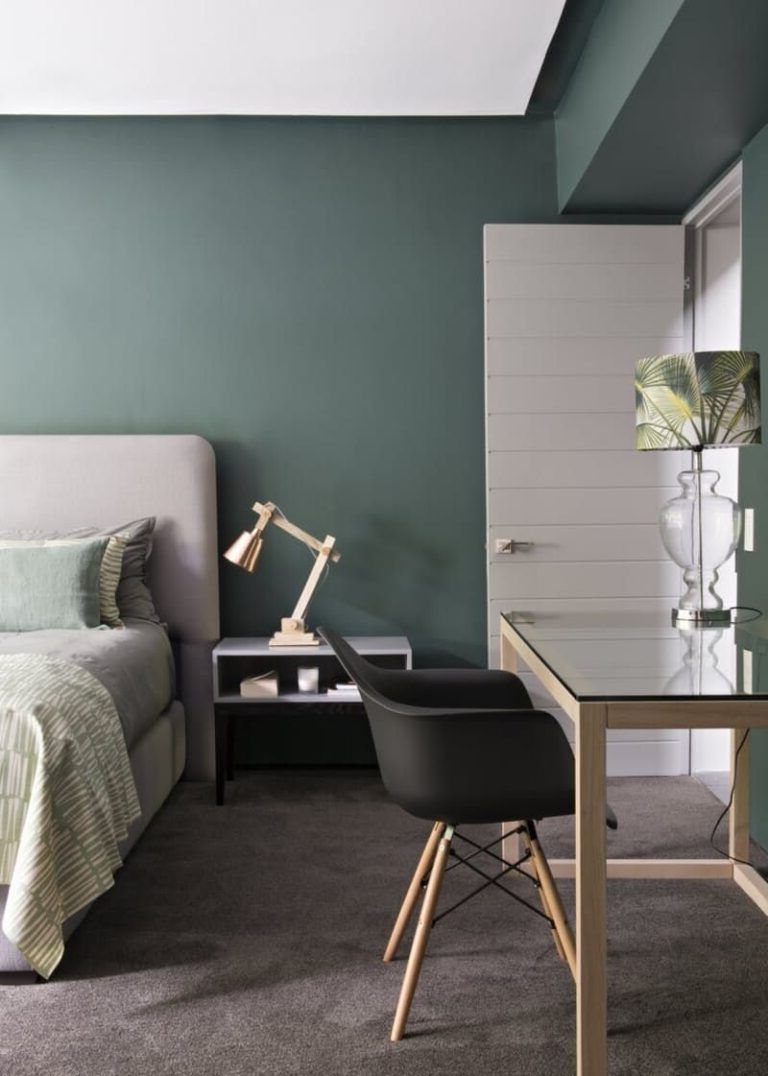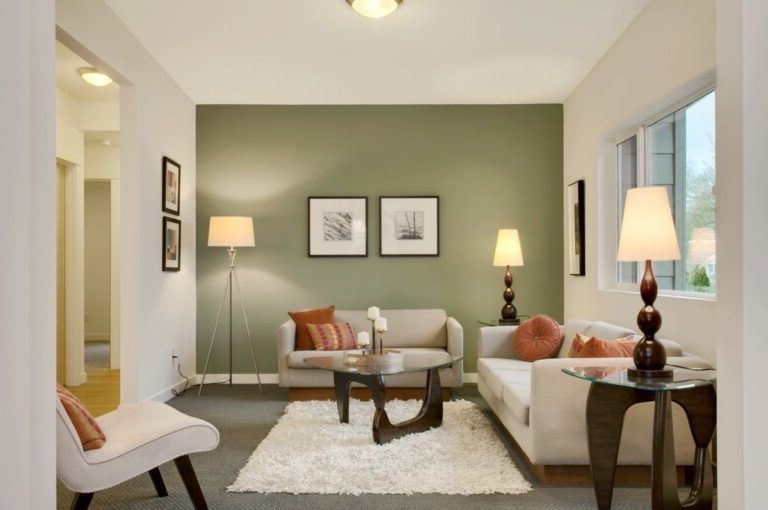 If many visitors are received in the room, it is a perfect color for this place, since it gives a lot of calm.
The color white
This color is very rare and variant. Some people may see it as a very calming and pure color that helps any room to appear much larger by providing light, but it is also true that it can be a color that confuses us a bit, so it is recommended that it be mixed with Other colors.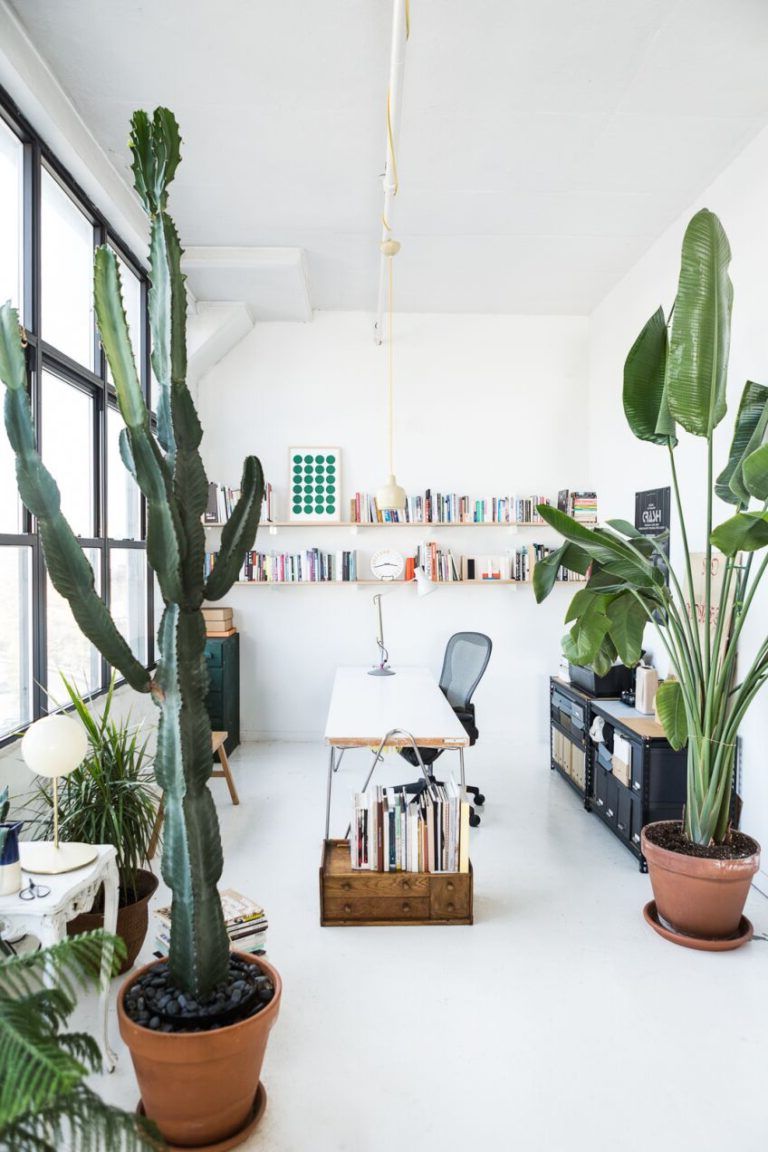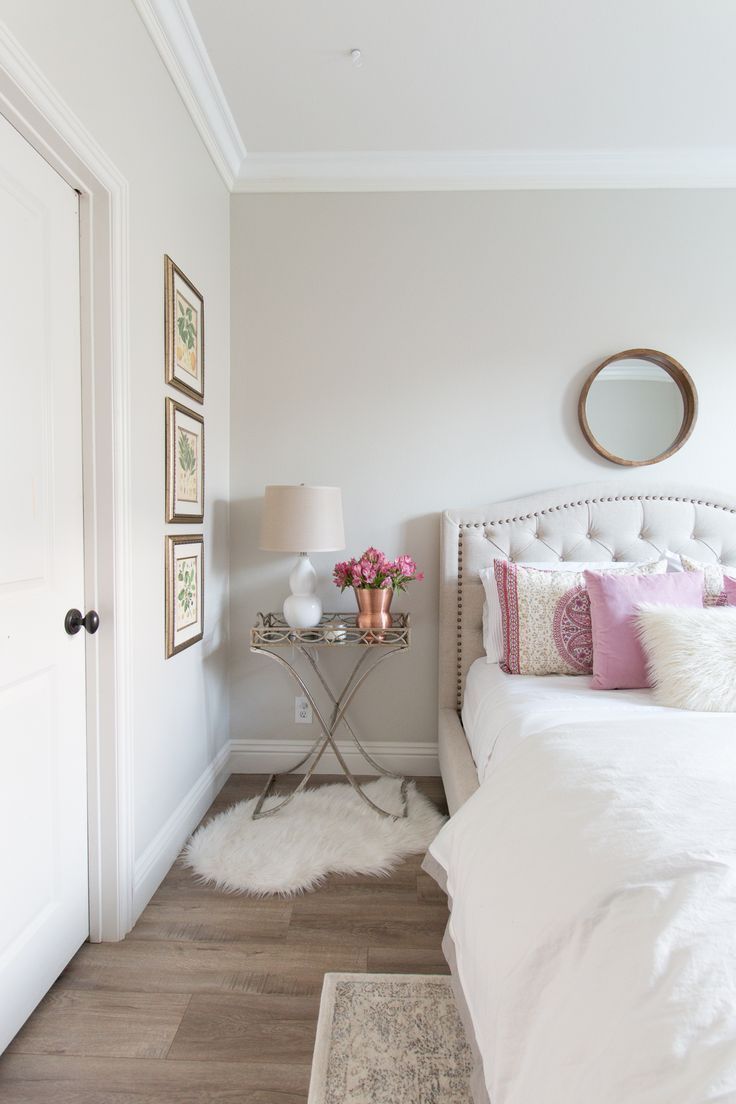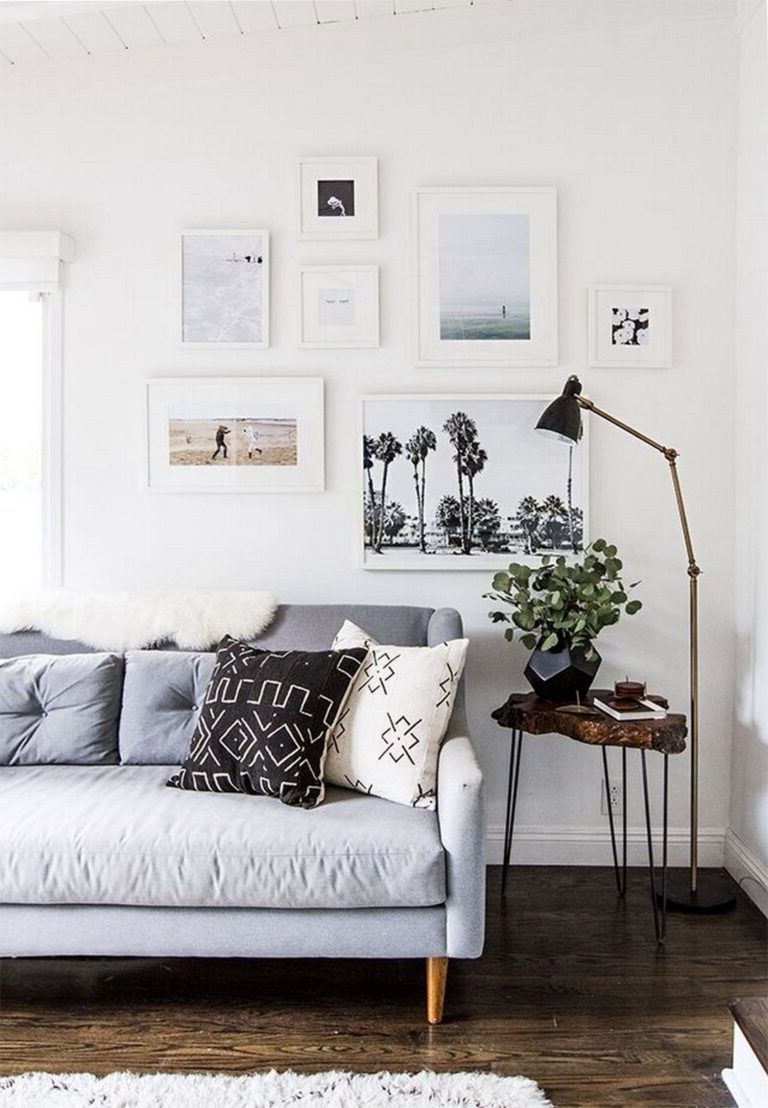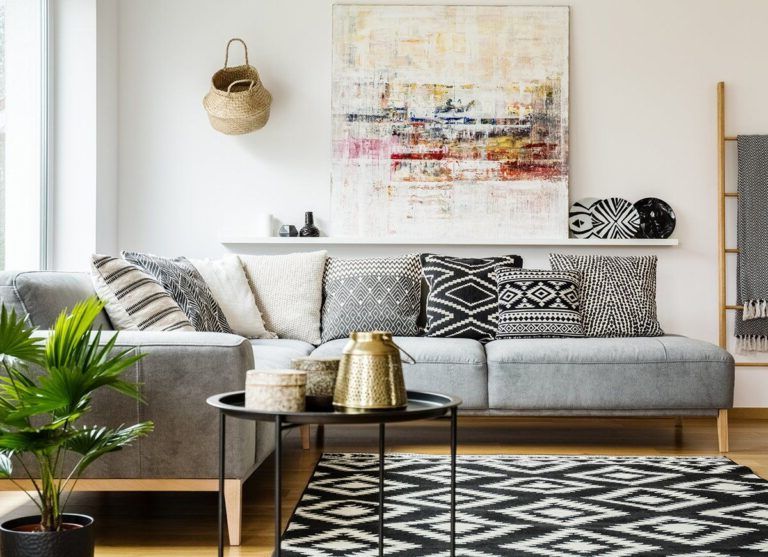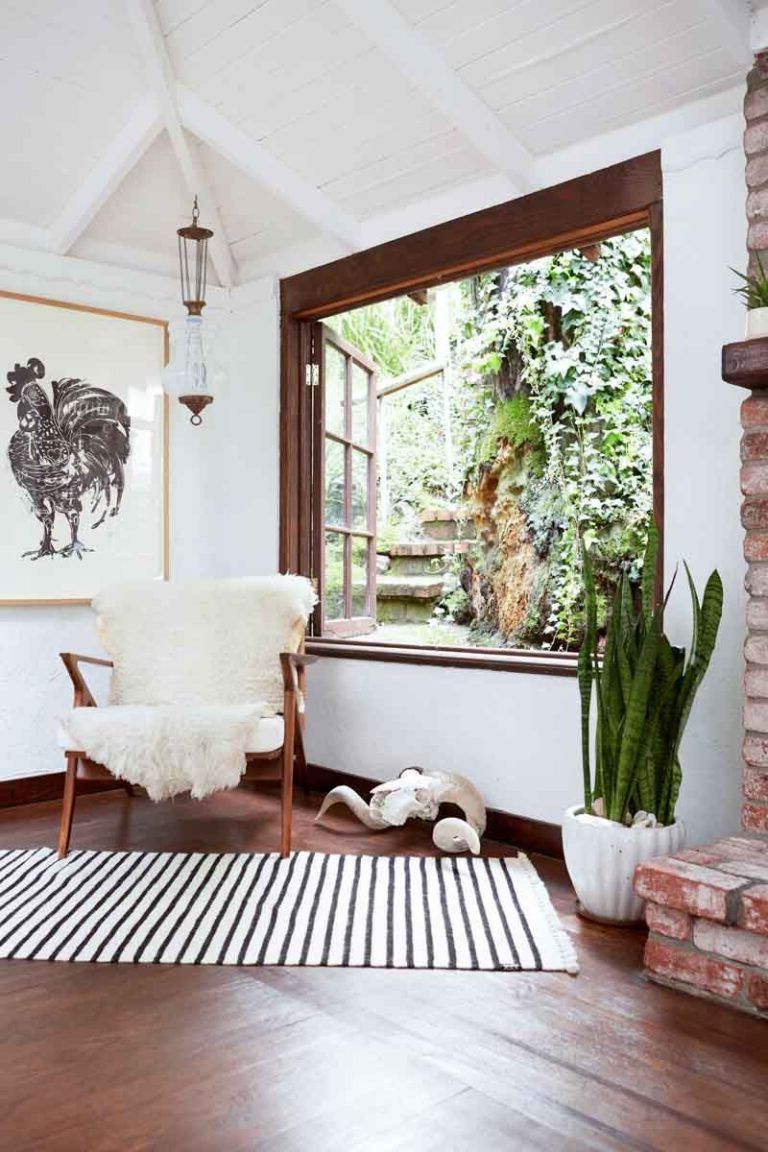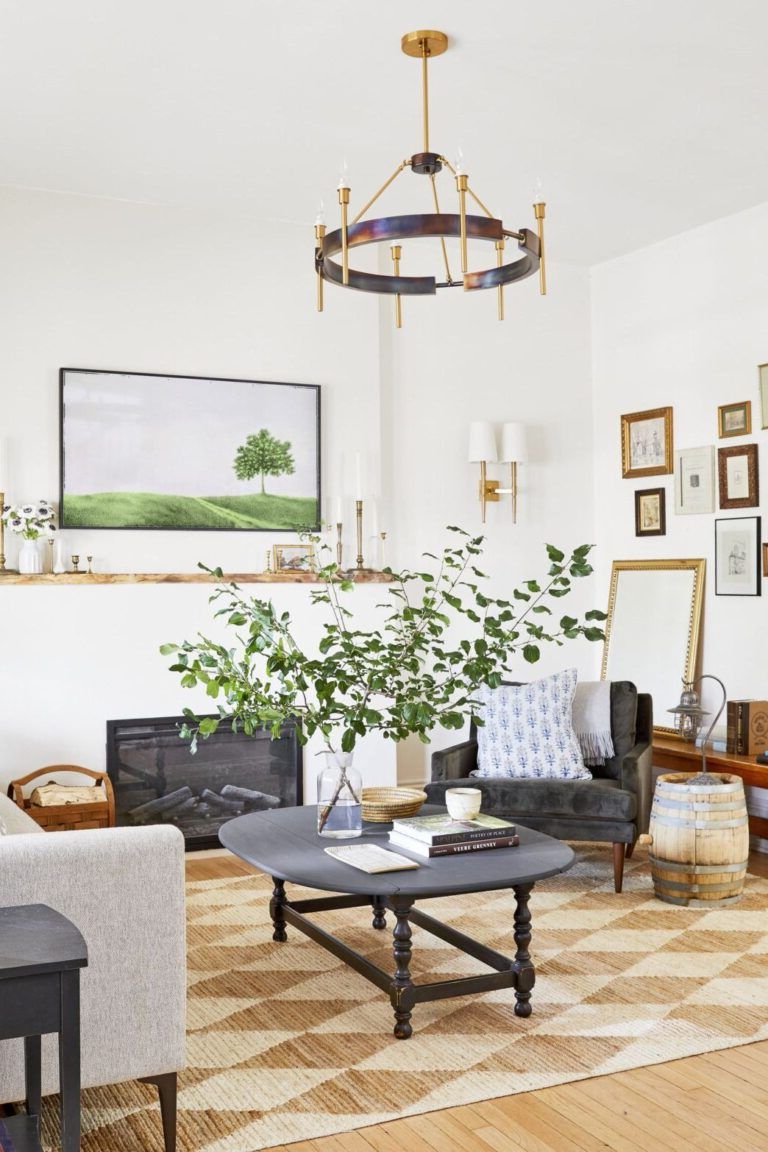 What color to choose
As you may have seen, there are many colors that you can choose to paint. You must choose the one that best suits what you are looking for in the room. For example, if you want a bright room, you should choose warm and bright colors that keep the room light. Keep in mind that not only the walls can be painted to change the style of a room, but also the doors, windows and furniture. Here we list a series of articles, where you can find more tips for painting:
White rooms 40 photos and tips
Blue color and its shades in decoration
Green color and its fashionable shades
Orange color in modern decoration
Bold colors in interior decoration
Colors for Bedrooms 100 Ideas to combine
Paint the ceiling color ideas and photos
Exterior Colors 30 Perfect Combinations
Colors for the kitchen 20 Ideas and Photos