The brown color is usually described as mediocre or boring. However, the beautiful earthy aspect that this color has can be enhanced if we combine it and accompany it with other tones that help it show all its beauty.
Next we will show you a range of colors that combine with brown. No matter what decorative style you want to incorporate, you will find that you can apply brown successfully in all of them.
It can be combined with other shades of brown with each other, but it can also be combined with other colors such as beige, white, and contrast in a spectacular and very attractive way, with colors such as green or blue. We can also take advantage of yellow, red, pink and light blue, which look fabulous combined with brown. Decorating with this color is something that can become a complete visual renovation of the house.
White
The brown color will always be enhanced when contrasted with a pristine white. The tall frieze in this bathroom perfectly matches the chocolate brown color above, the two work very well together to emphasize the glamorous look of this space. Without the white wall, the bathroom would feel too dark, but with it, the walnut on the vanity becomes a focal point.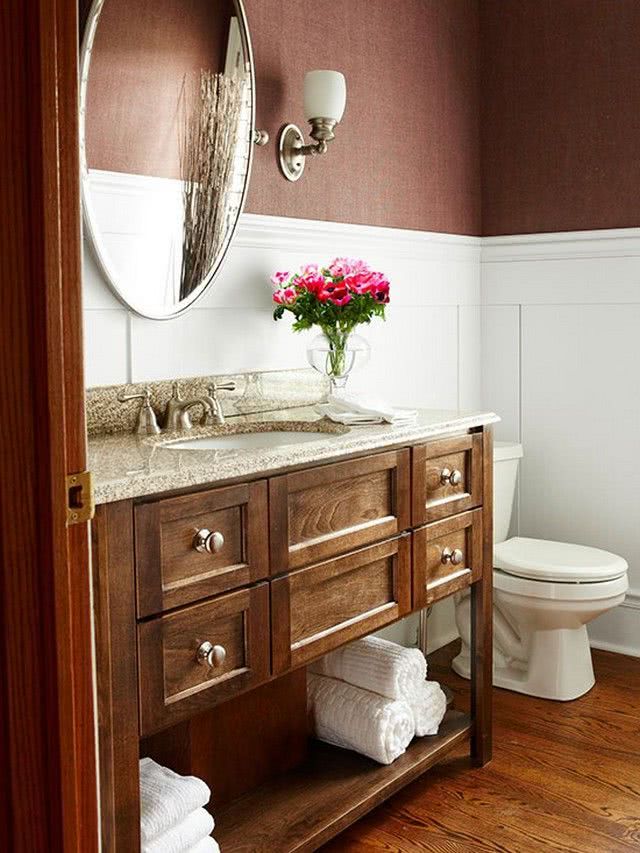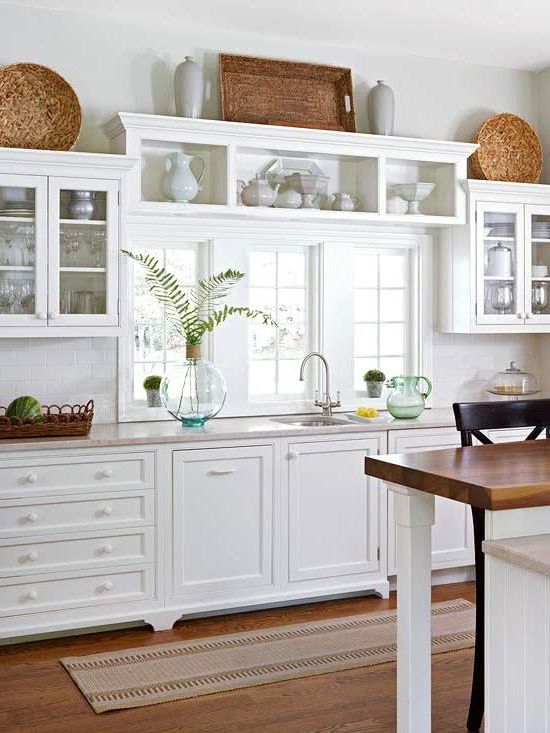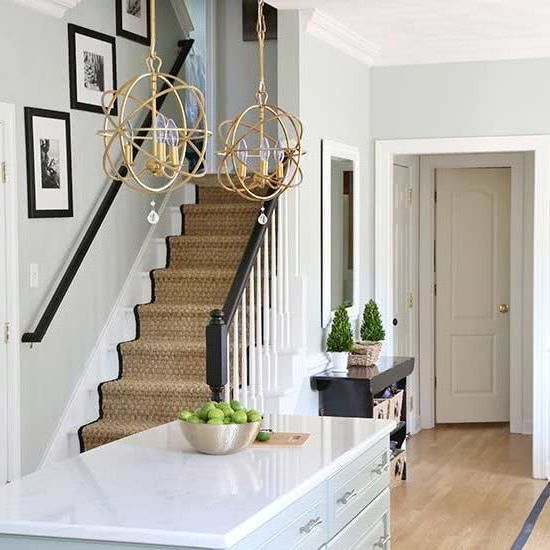 These two colors can also be used to create a very traditional and cozy atmosphere.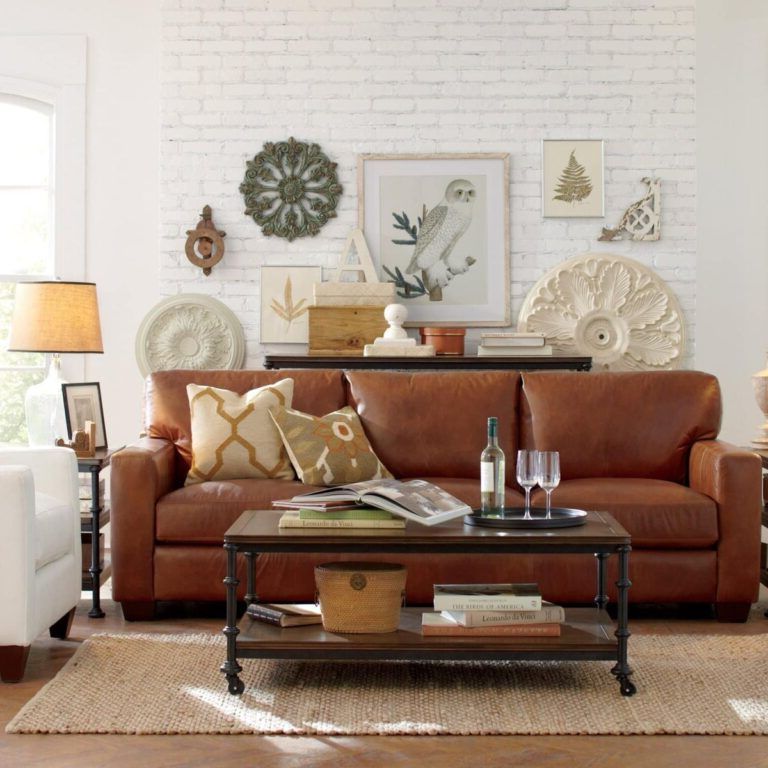 Brown is one of the most pleasing colors in the winter color palette, and nowadays it is not a shade that is used only in this season of the year. Decorating with brown is very suitable in living rooms as well as in dining rooms, kitchens or bedrooms. It transmits a feeling of relaxation and calm, which makes it perfect for areas of the home where we want to rest, relax and enjoy being at home.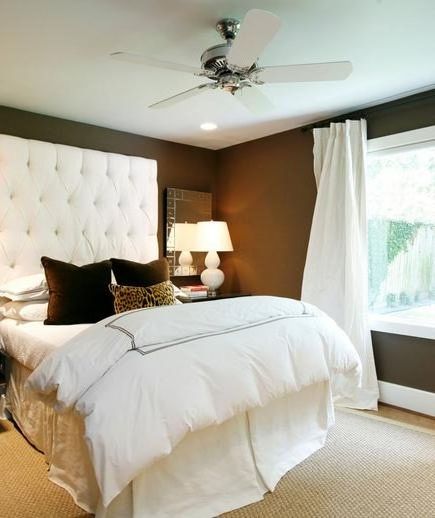 Red
A splash of bold color will look fantastic in any room that has a warm palette blending reds, taupes and mid-tone browns. Large-scale red-toned artwork and floral accent pillows stand out against a neutral background in this elegant living room that blends traditional and modern styles.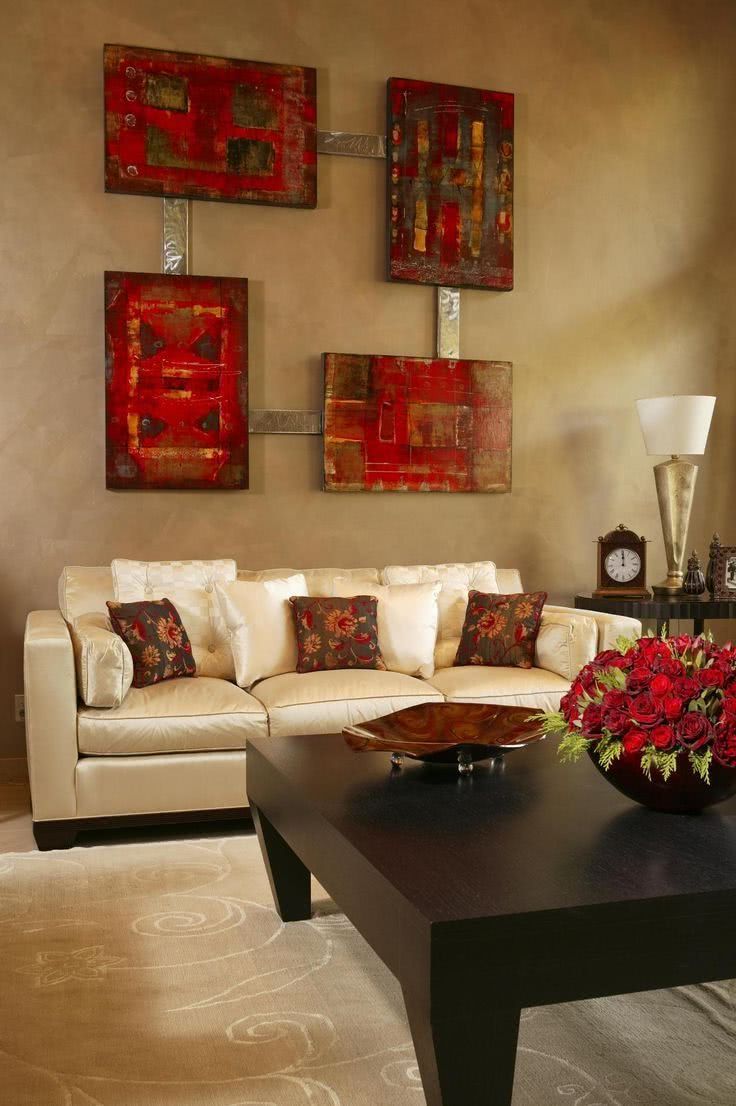 We love the chocolate brown color with a rich shade of copper. Red tones in this peculiar hue help create a modern look.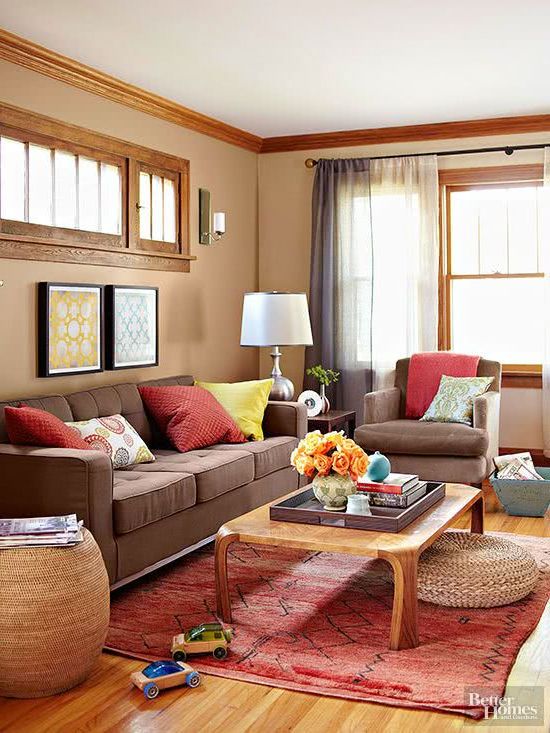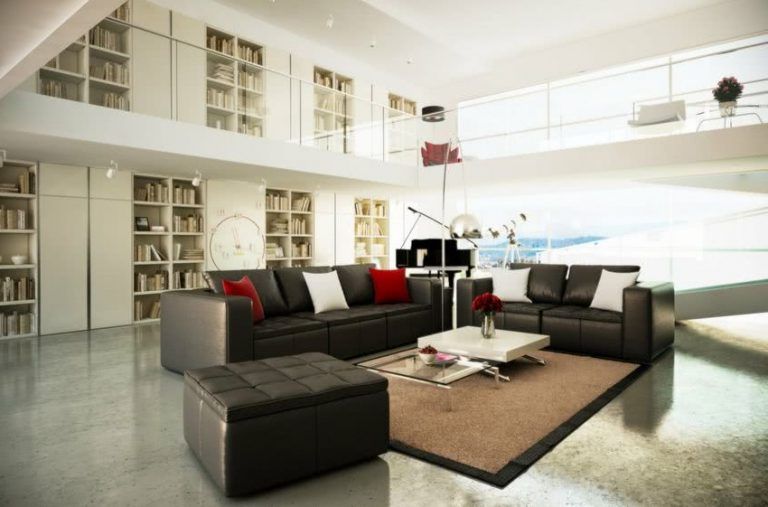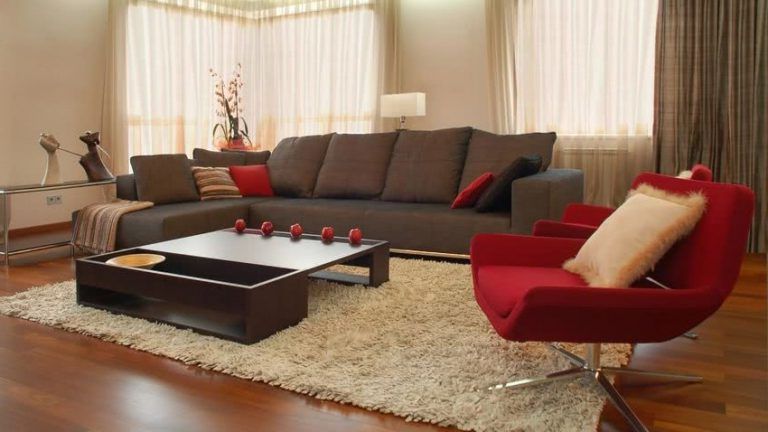 Purple
Dark wood cabinets paired with plum-colored walls enhance the elegance of this bathroom. These deep colors enrich the space and convey an air of sophistication.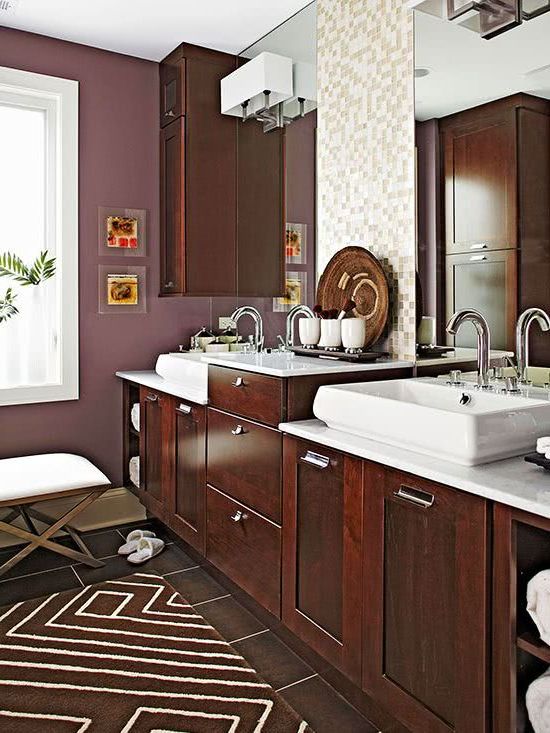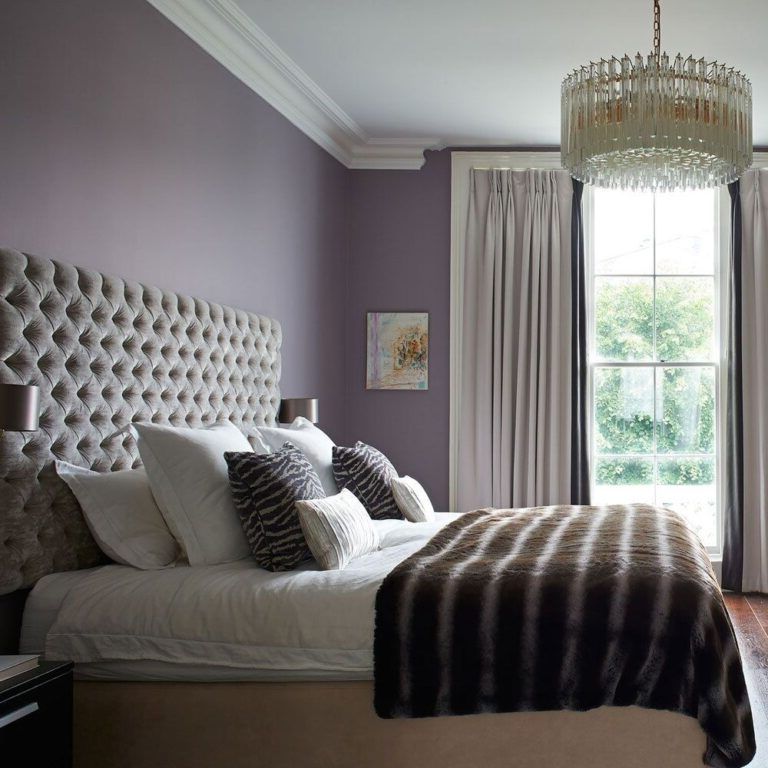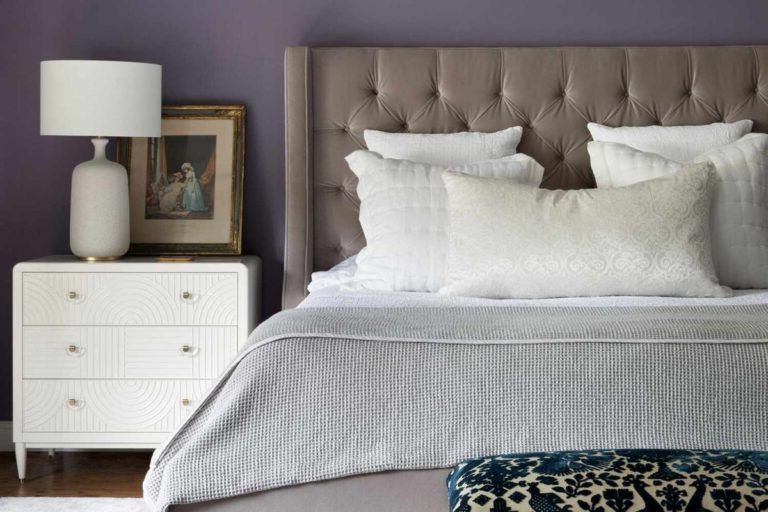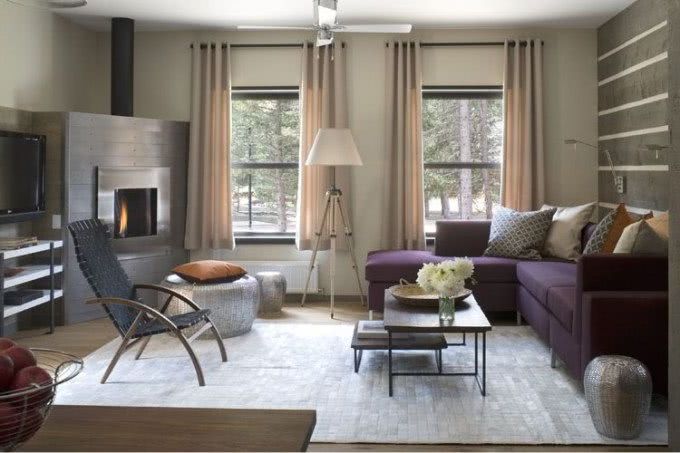 Fuchsia
For a fun, girly pop look, try adding fuchsia accents to a room with a brown base. This bright and lively shade of pink will brighten and add character to a dark, neutral room.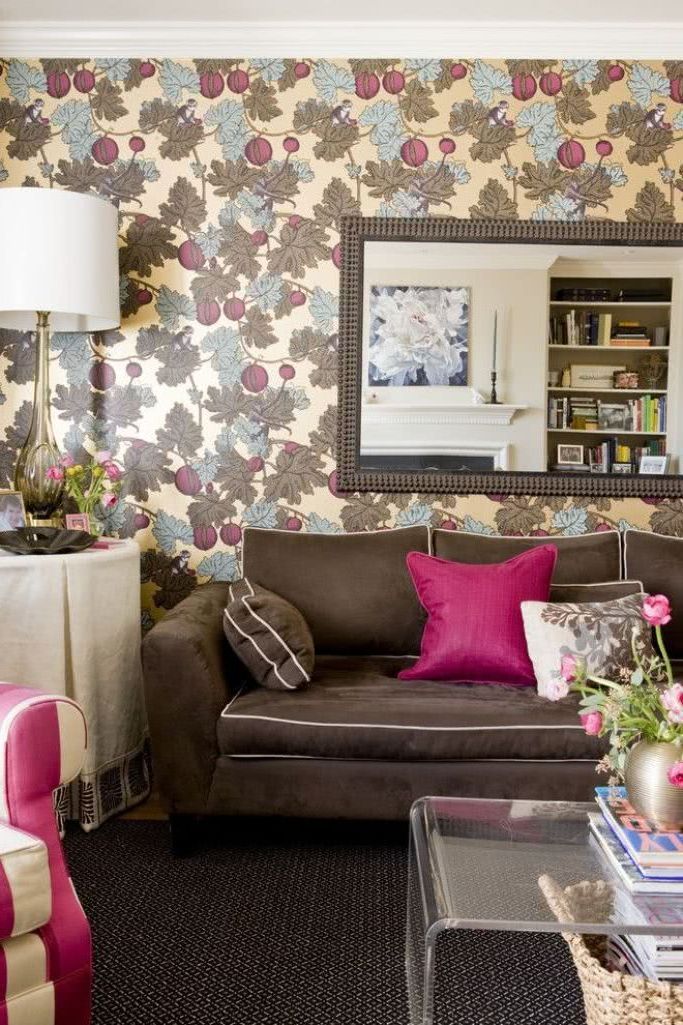 Yellow
A pure yellow is one of the most vivid complementary colors to brown. It is an option to lighten a room that can be very dark or monotonous with brown.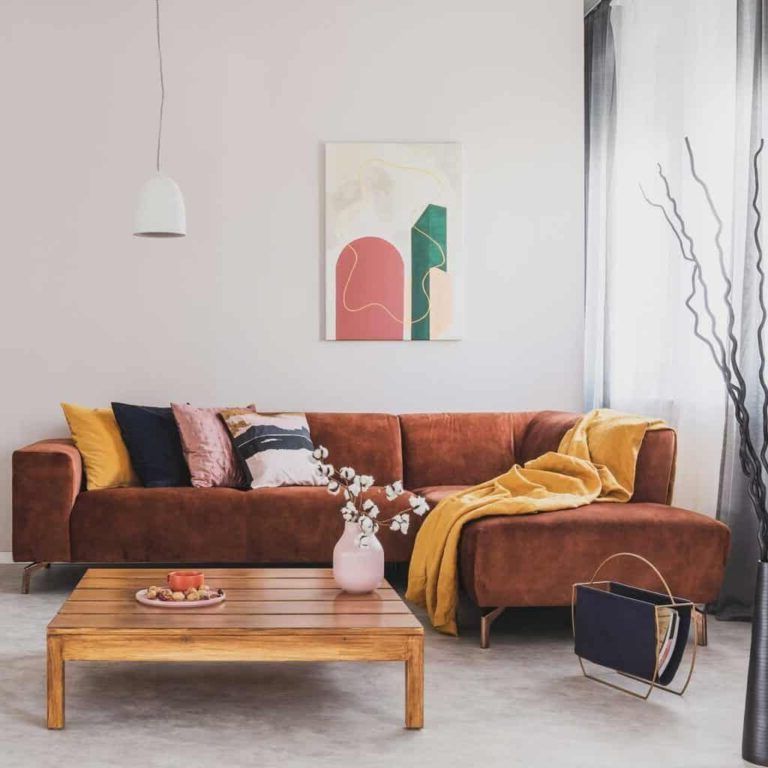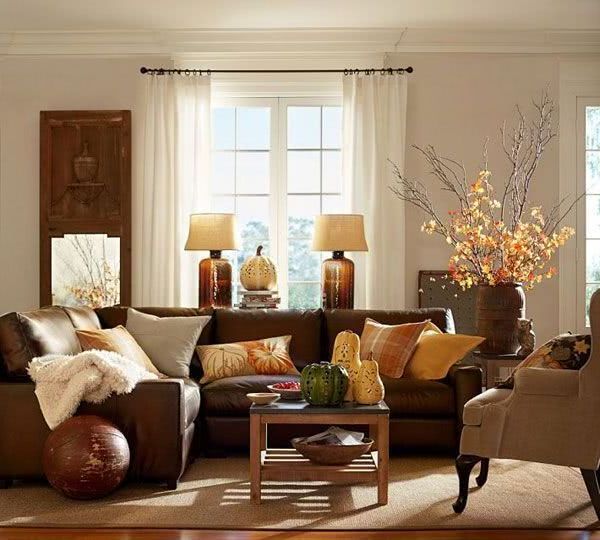 Golden hues look spectacular when paired with a warm and inviting brown hue.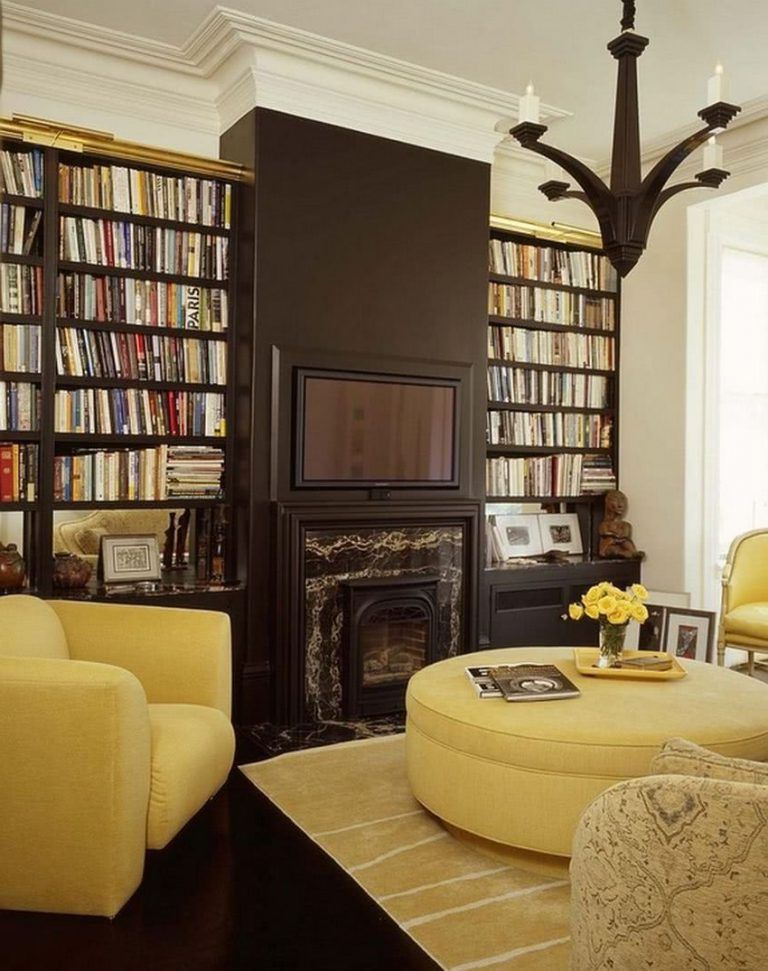 Orange
Nature shows quite vibrant in the fall season. You can capture those hues year-round with oranges, yellows, and warm brown tones. A brown sofa is a practical option, as is wooden furniture. You can energize and create a more inviting space by splashing it with artwork, pillows, or decorative accents in shades of rust, mustard, and amber.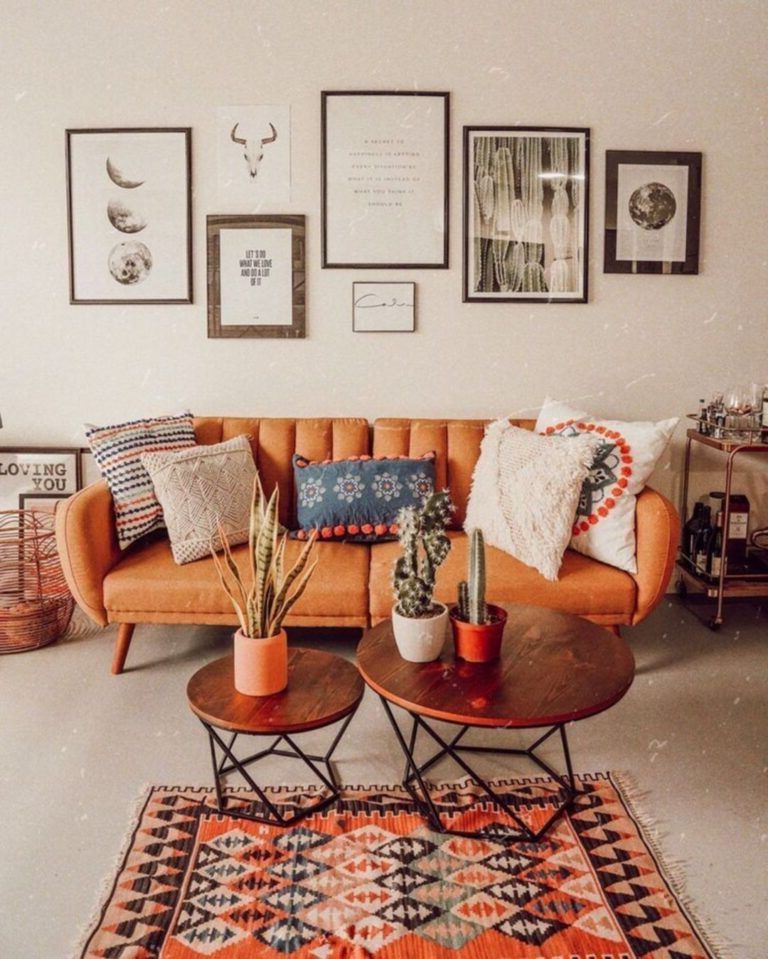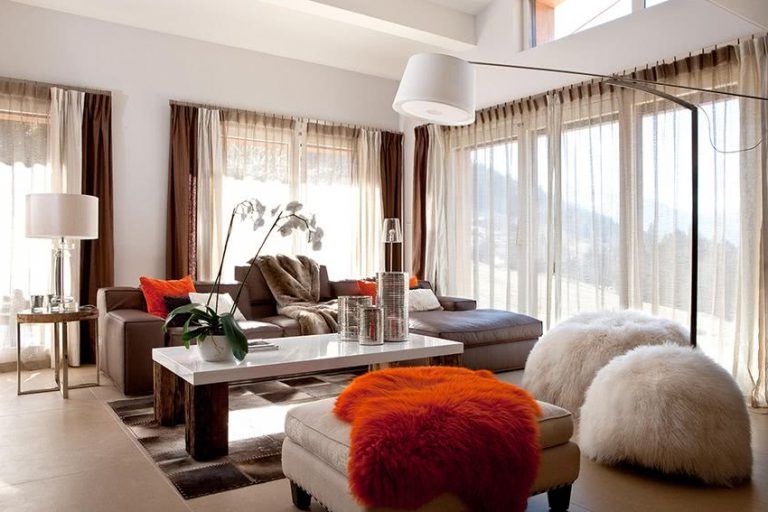 The color orange also has the ability to create a very modern and hipster-inspired look. We especially love it because brown is the "black sheep" of neutrals, but this pop of color makes it that much more appealing.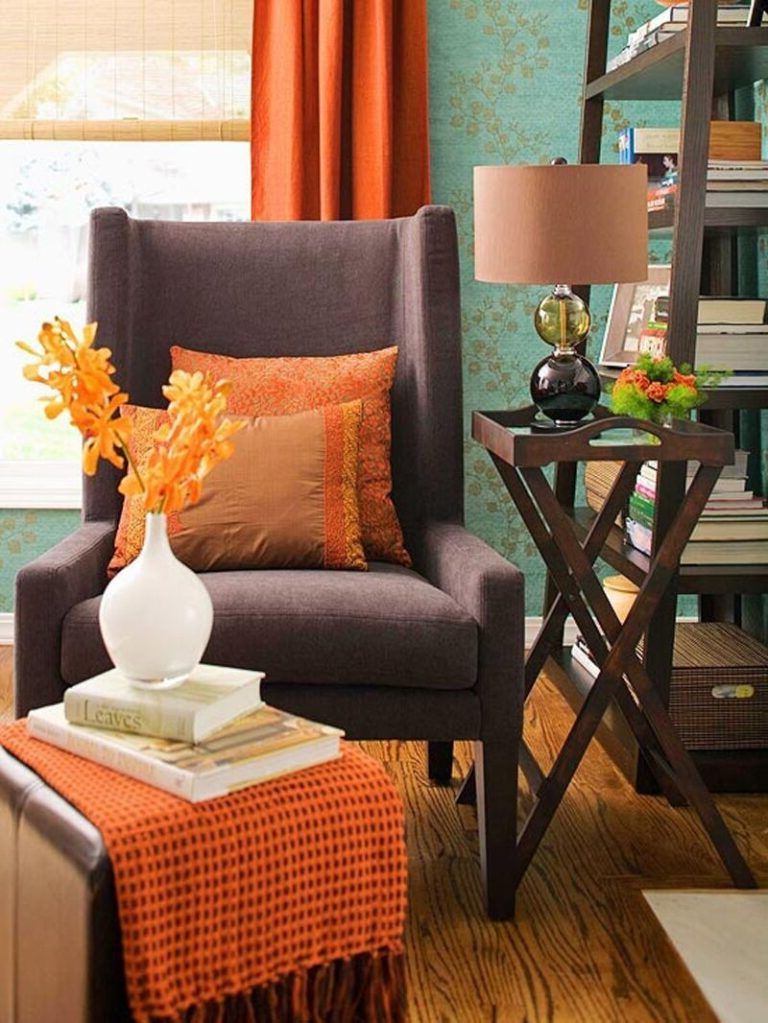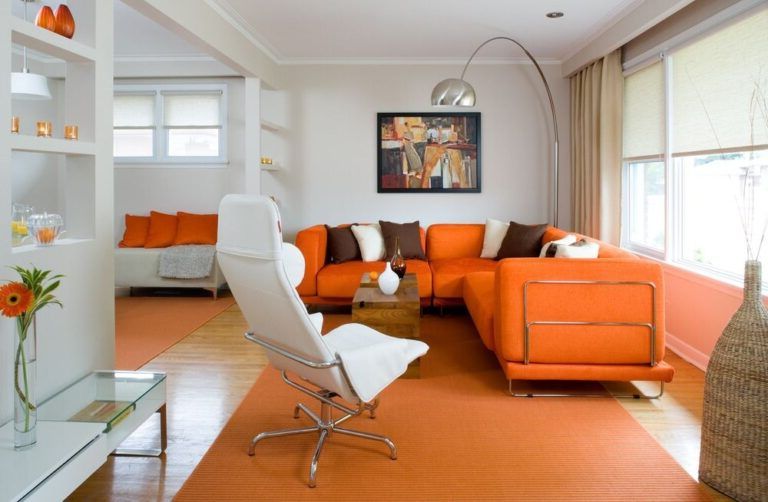 Blue
Brown and blue are made for each other, as the cool tones of blue harmonize with the warmer tones found in wooden furniture. The use of deep blue in the upholstered dining room chairs and decorative vases add a modern touch to this traditional furniture.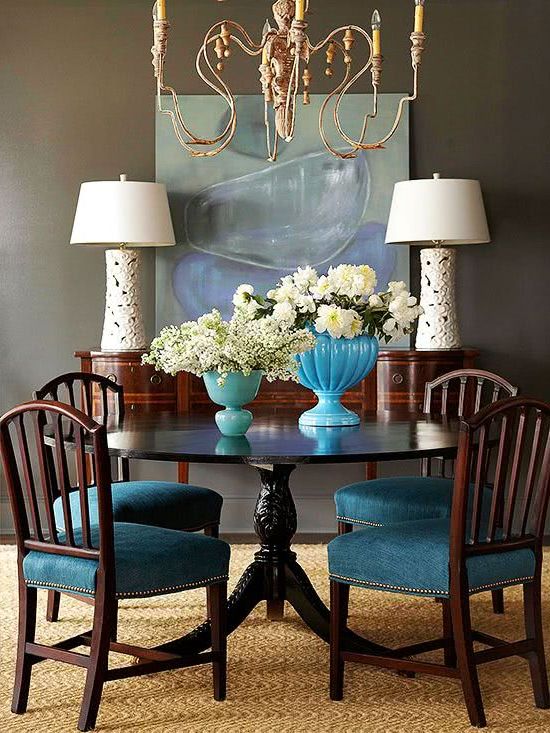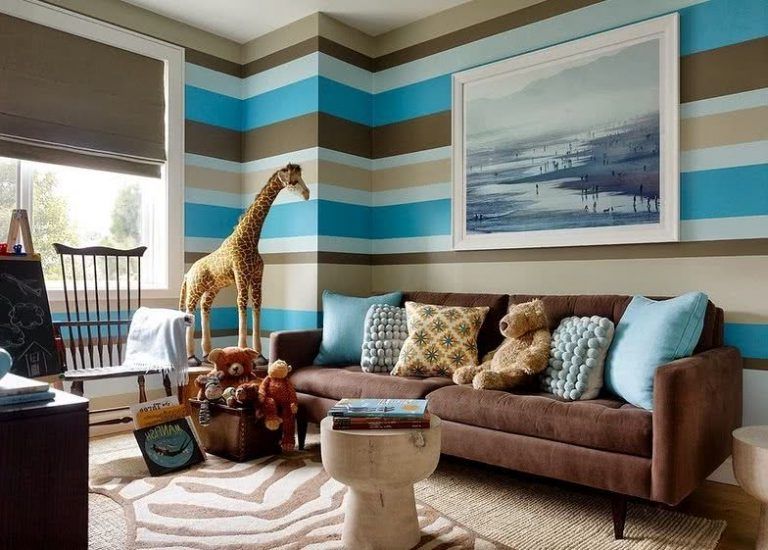 Certain shades of blue combined with brown can create a very relaxing and warm space. Dress up your living room, bedroom or even your bathroom, this is a duo for a subtle and calm look.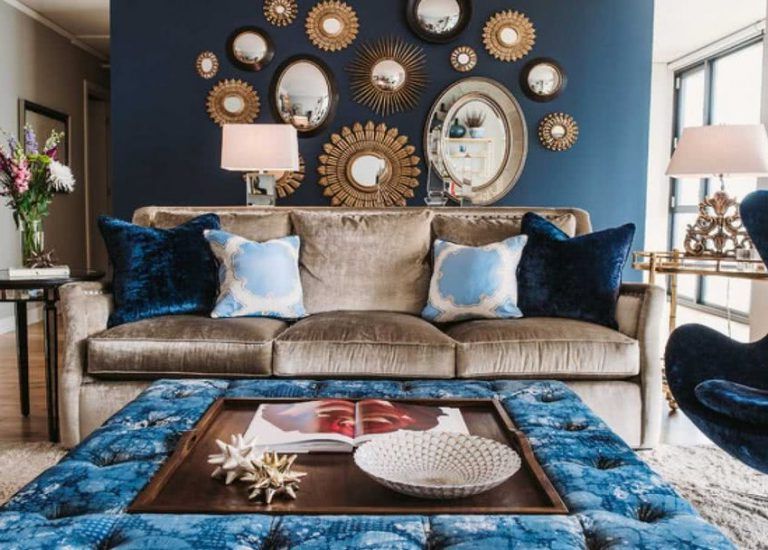 When redecorating a house, most of the furniture that is usually in it is brown, because it is usually the classic tone of the same. One of the best ways to combine and renew them is by adding blue or light blue decorative elements. It is a very elegant combination.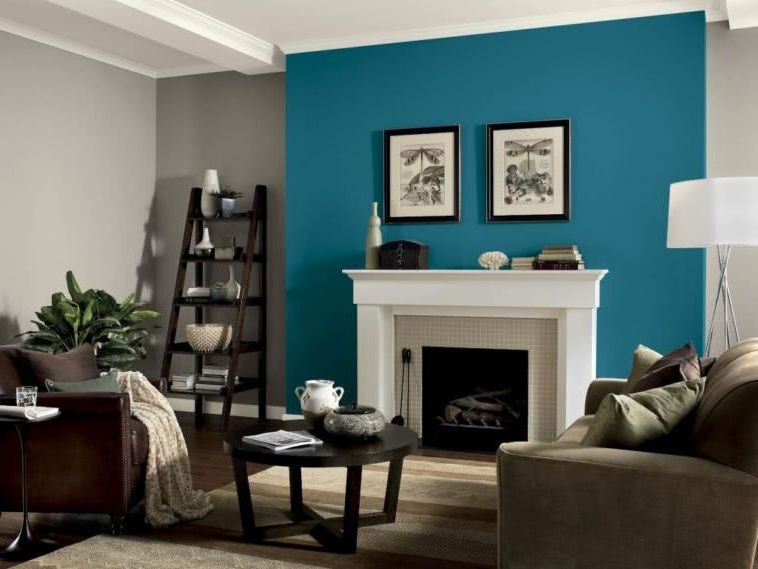 Within the range of blues, you can play with everything from electric to sky blue. Why are colors that combine? If we look at them separately, brown in all its shades is a family color that helps and opens the communication channels in the family; It is also elegant and gives a classic touch to any place. On the other hand, the color blue is the color of peace and trust, in addition, it manages to relax the people who are in that room.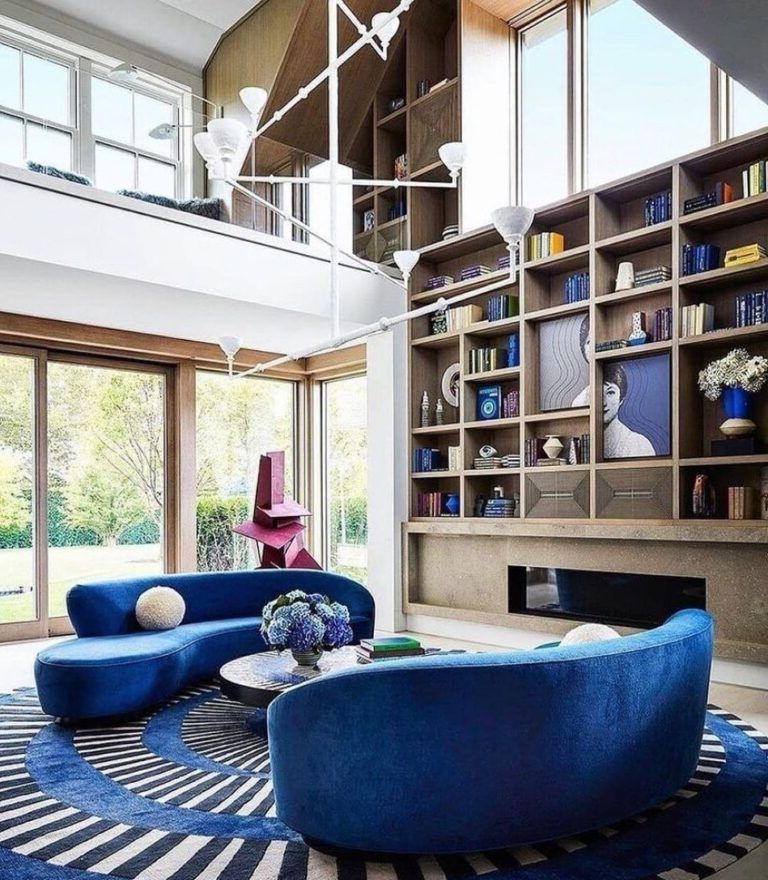 That is why it is one of the best ways to decorate with this color. The lines of communication are opened, in peace and relaxed, creating trust. Perfect colors for large families.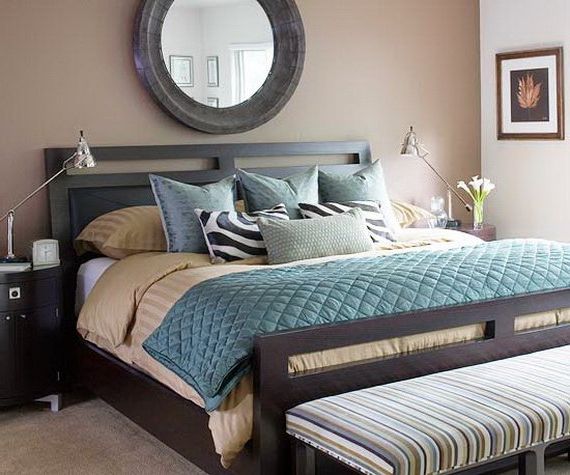 Turquoise
Brown and turquoise is one of the most modern options. Together they create a very feminine and attractive feeling.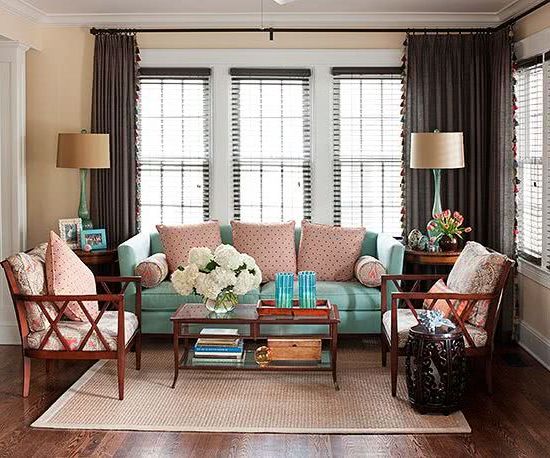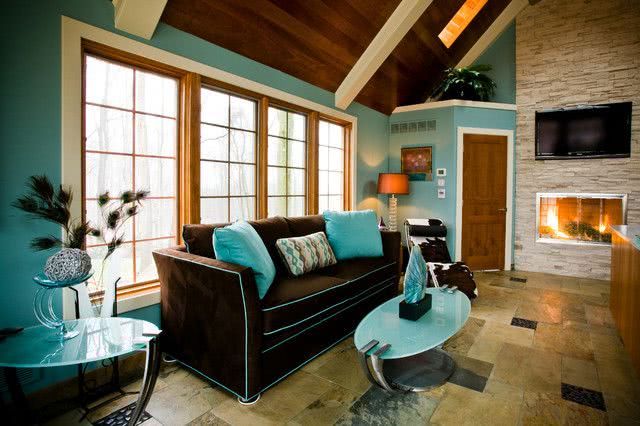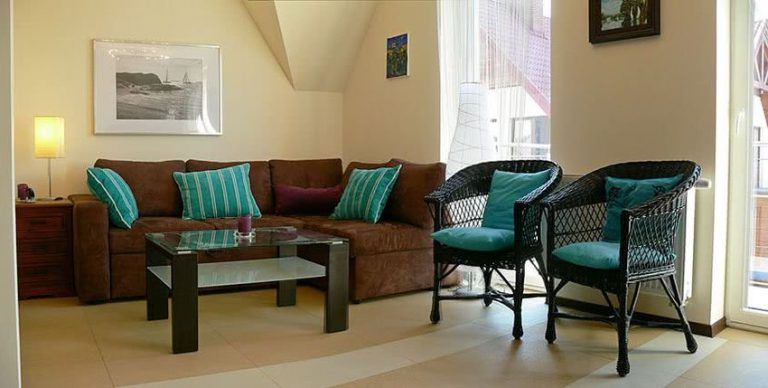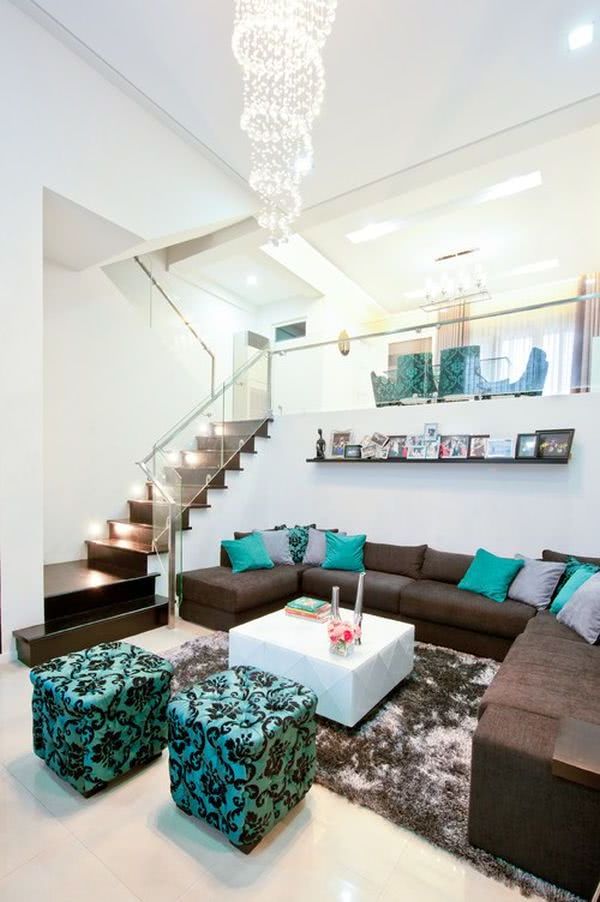 Neutral
Neutral tones, whether beige, greige, or gray, will make brown look very elegant.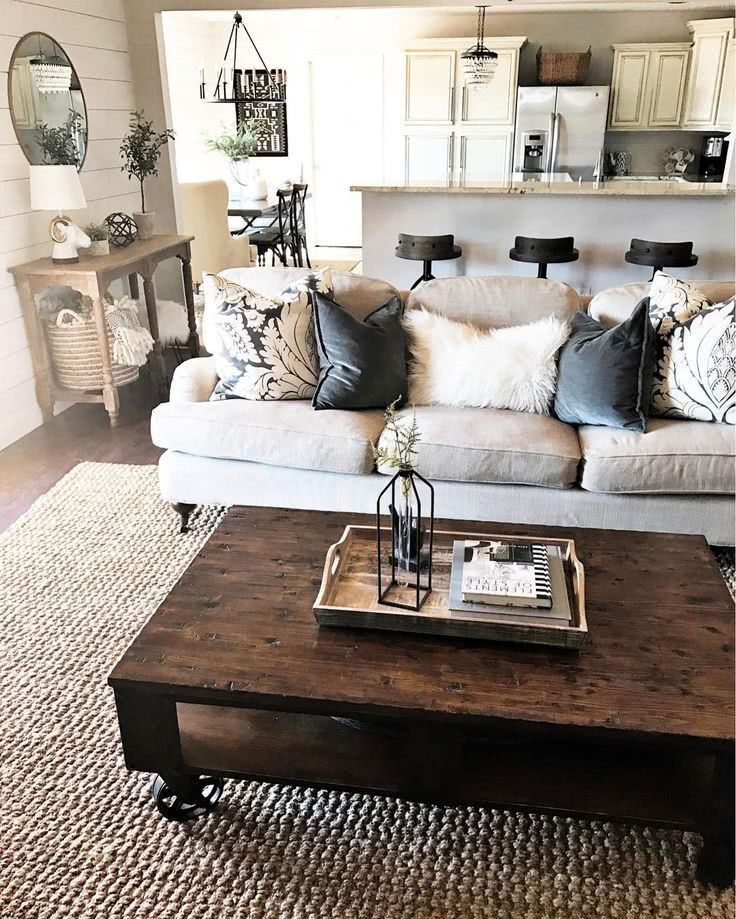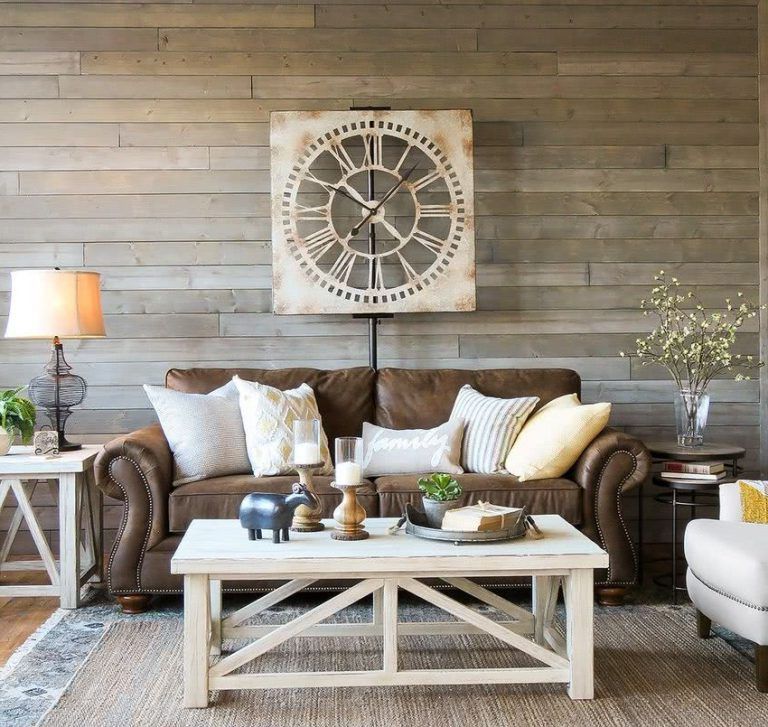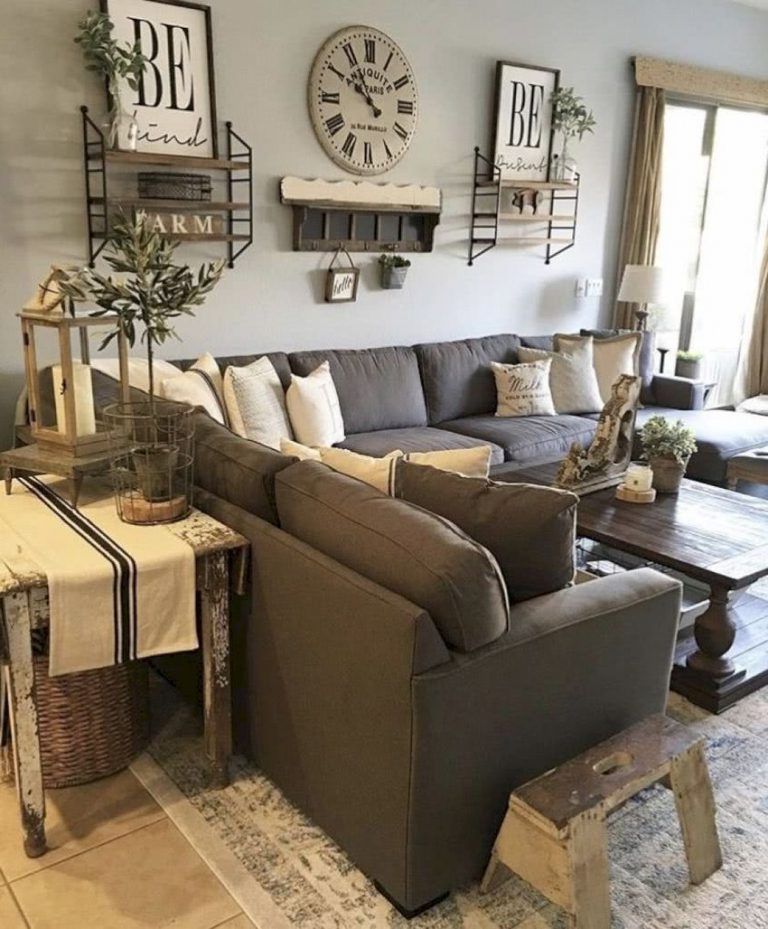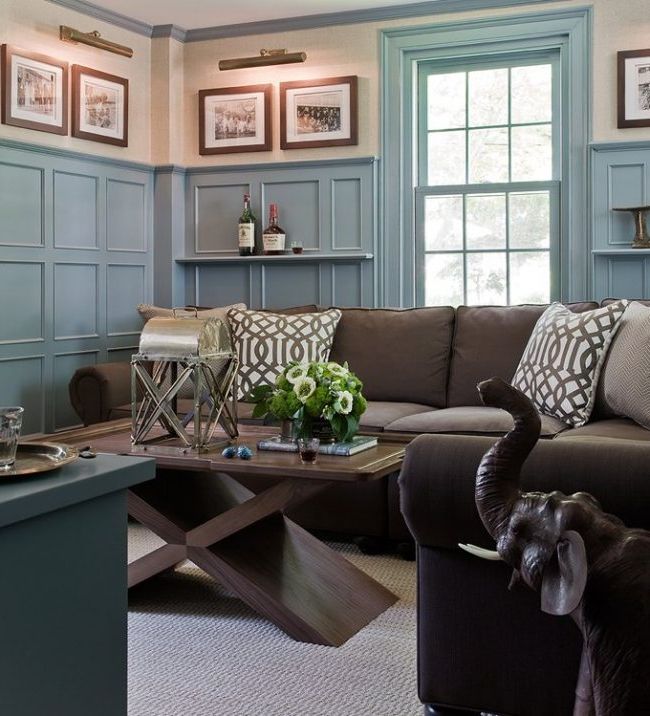 Shades of brown
Mahogany furniture against mocha walls can create a very pretty space. White, natural light helps illuminate a timeless space layered with a traditional rug, framed art, and textiles.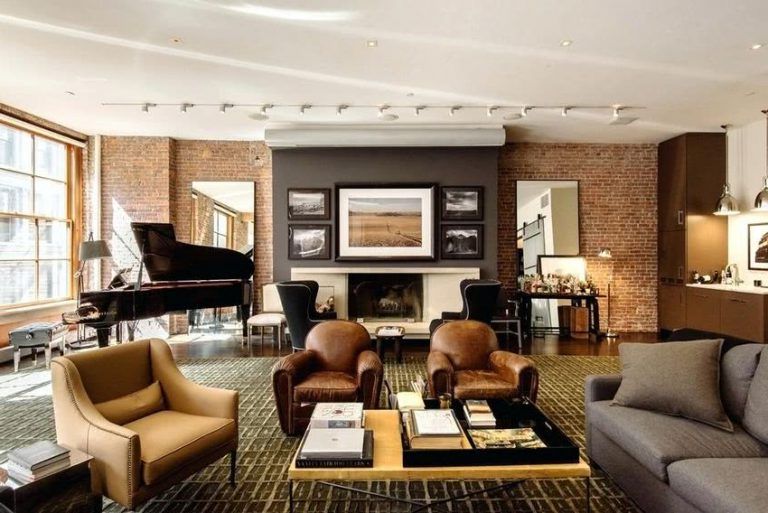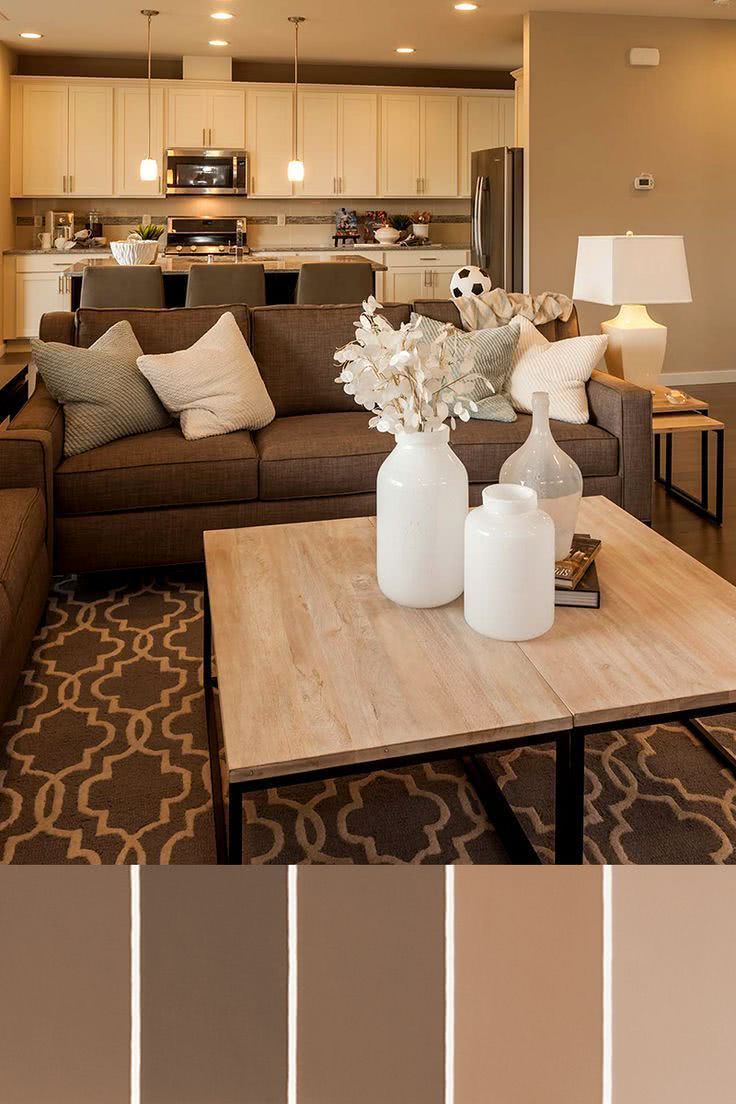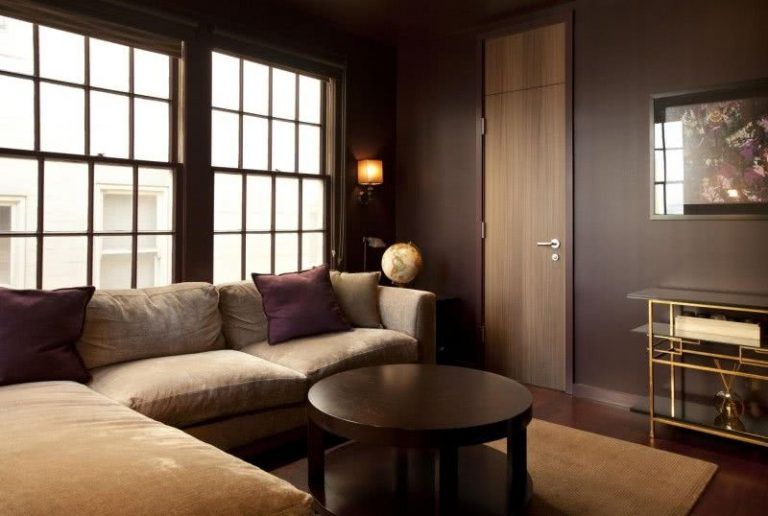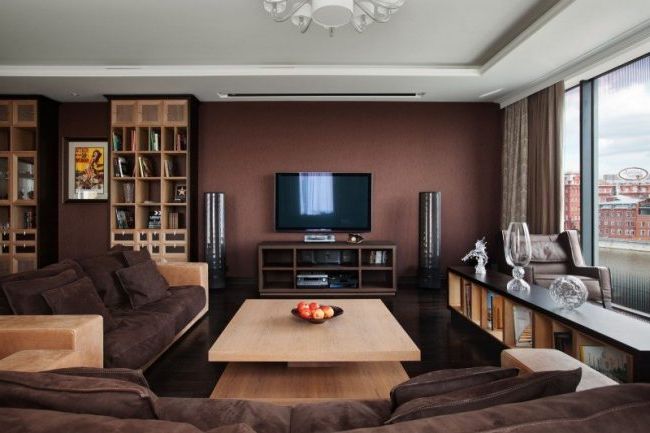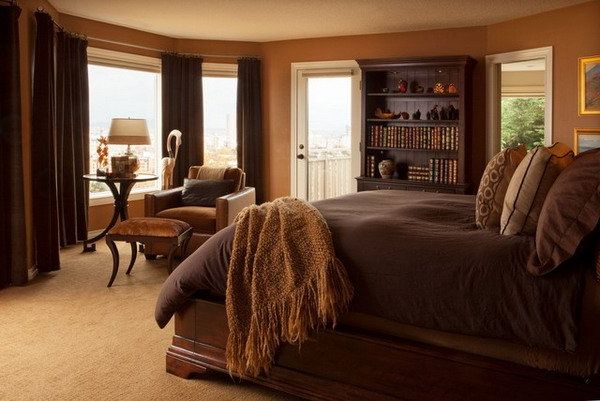 Green
If you are looking for a more natural and organic feeling, combine brown with a mint green. This duo is a great choice.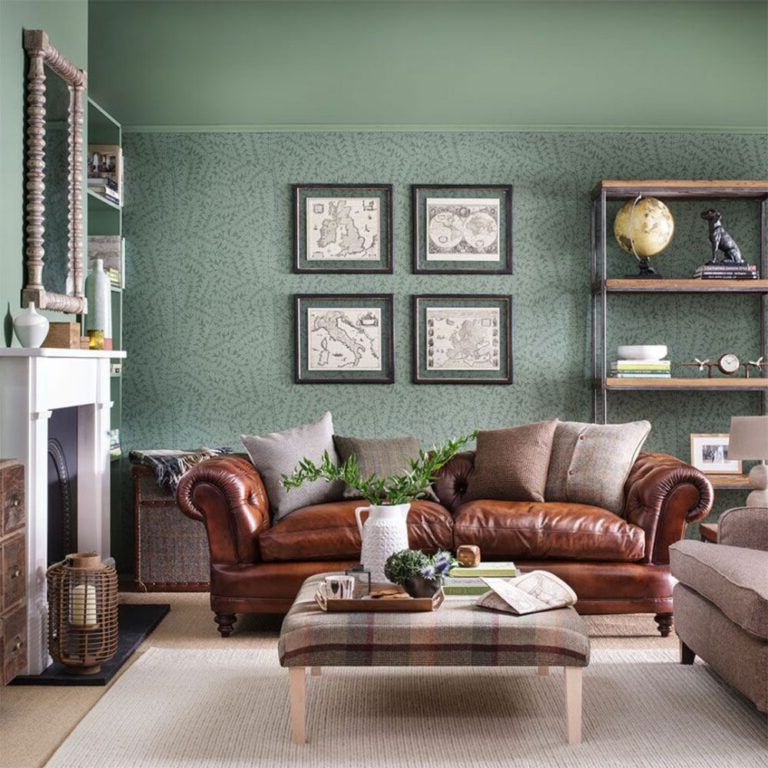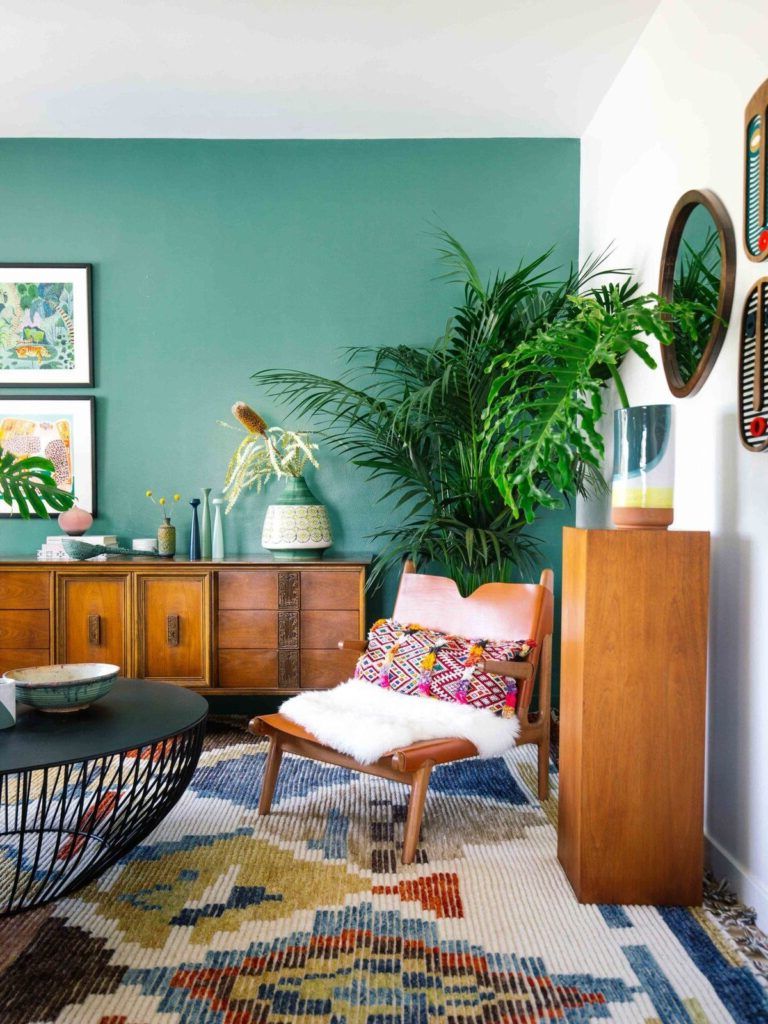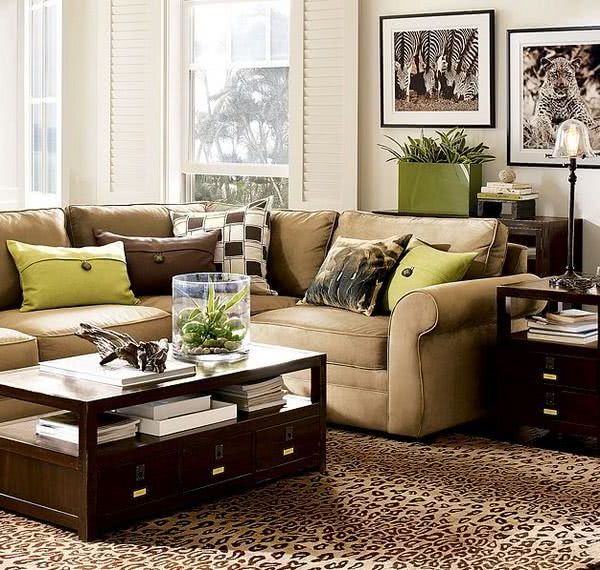 Green and light blue
Green and light blue are cool colors that contrast nicely with the warmth of brown and energize the room. Choose patterned accent chairs, curtains and colorful cushions in these hues to rejuvenate a space whose focal point is a brown sofa.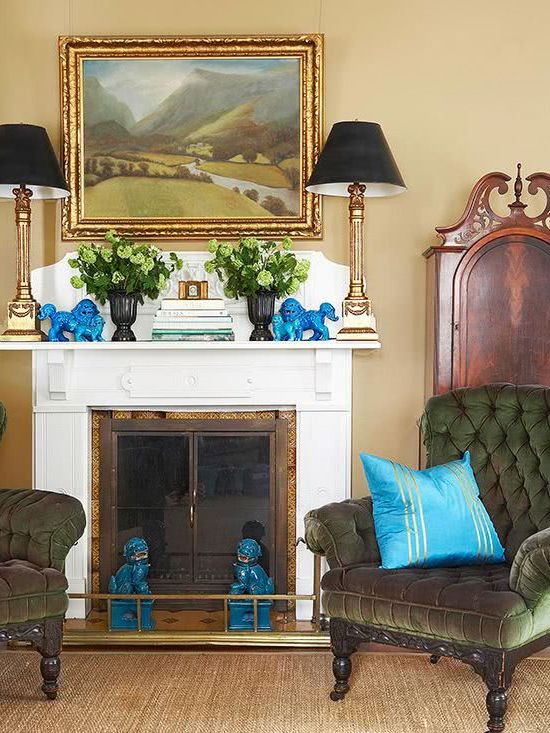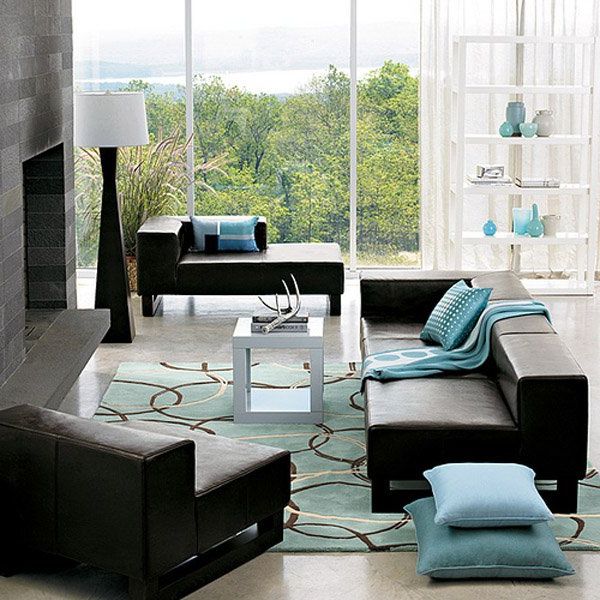 Pink
Pink and brown go together to create a super feminine and comfortable space. This duo works well within a vintage style or for a cozy room.