It is often believed that modern style is only minimalist and contemporary styles, but in reality there are many variants of modern style. Here are some ideas on how to decorate modern flats .
Apartments are often repeating layouts with little or no difference between units. But that doesn't mean you can't decorate it to make it unique.
Classic modern flats
A widely used model is mid-century modern decor. It is characterized by being a light space, that is, not too overloaded, angular frames, modular pieces and low furniture that maintain the emphasis on the interior light and open space.
Neutral yellow and gray work great in mid-century modern decor, complementing wood grain on floors and shelving.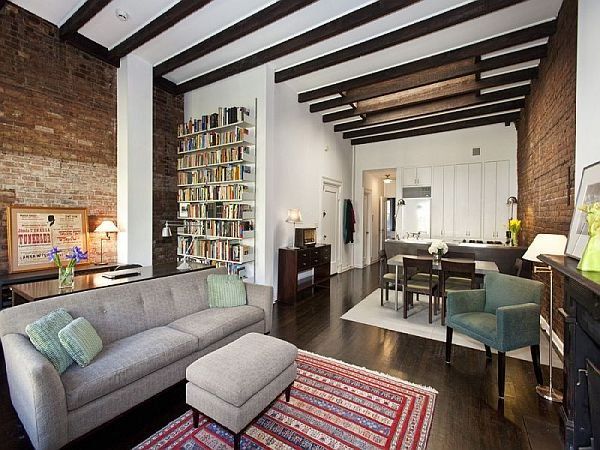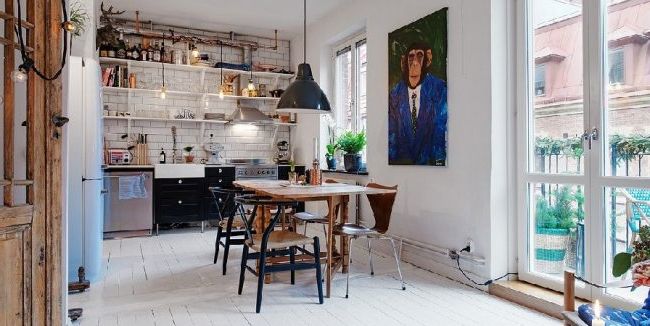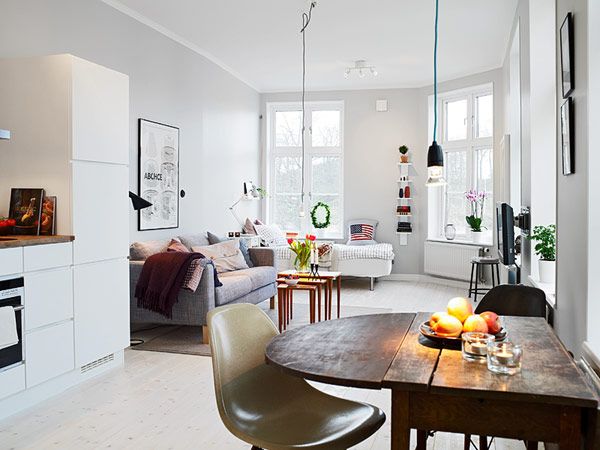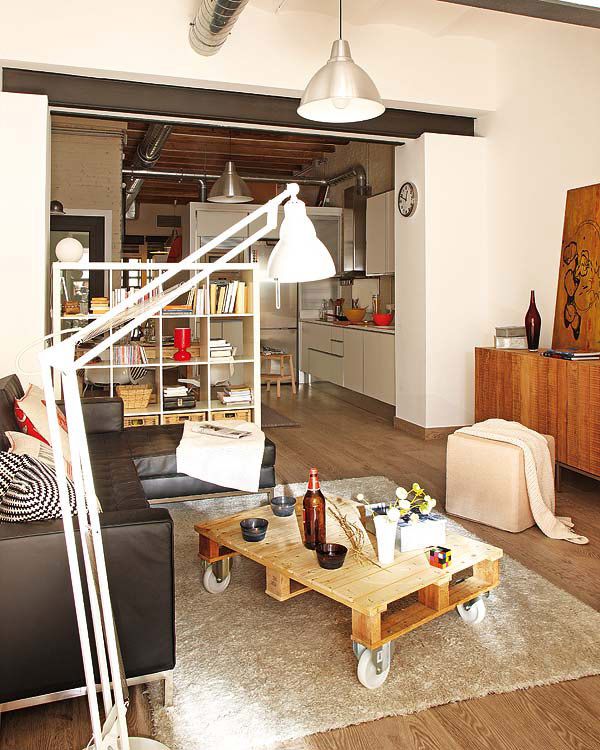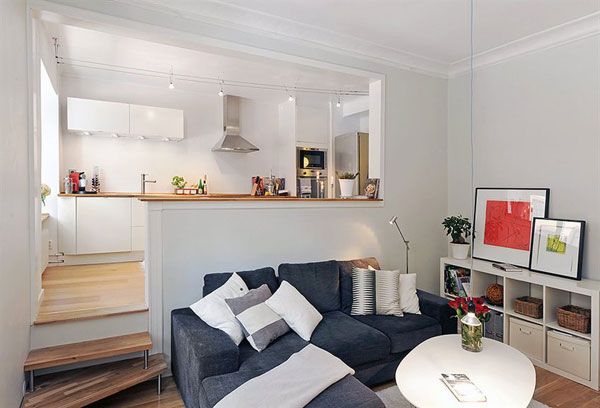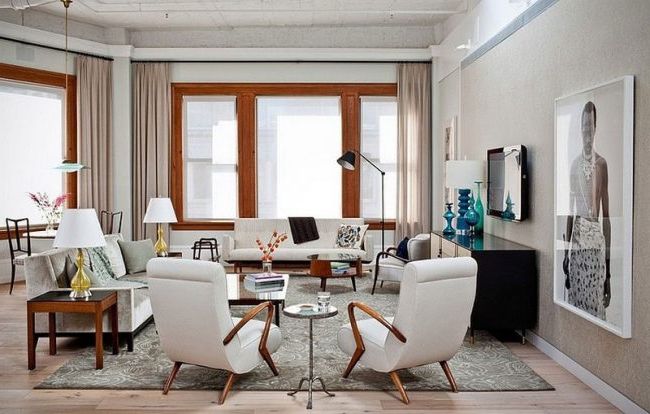 Minimalist modern flats
Another option is the modern minimalist style, which of course follows the trend that less is more. In this model, we basically focus more on aesthetic enrichment through textures and materials and not colors. The recommended colors in the spaces are neutral, but not limited to black and white only. Different shades of grey, beige or cream can be used. Shelves and appliances should not take up a lot of space. They must offer the maximum of functionality, but occupy only the necessary space.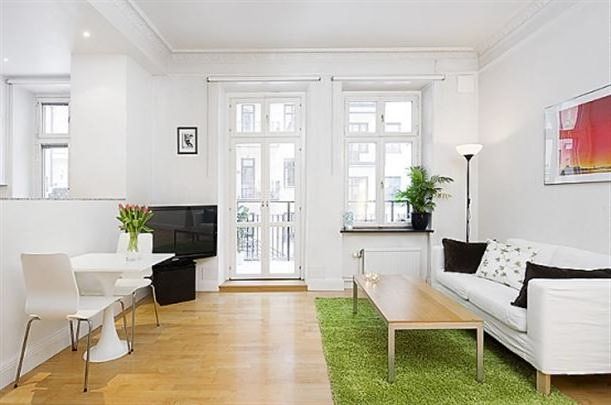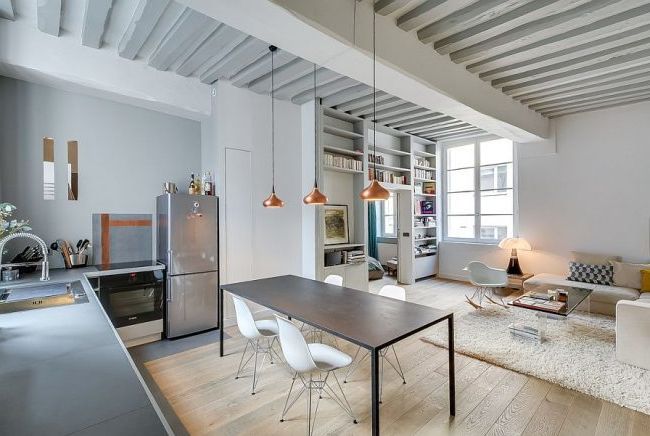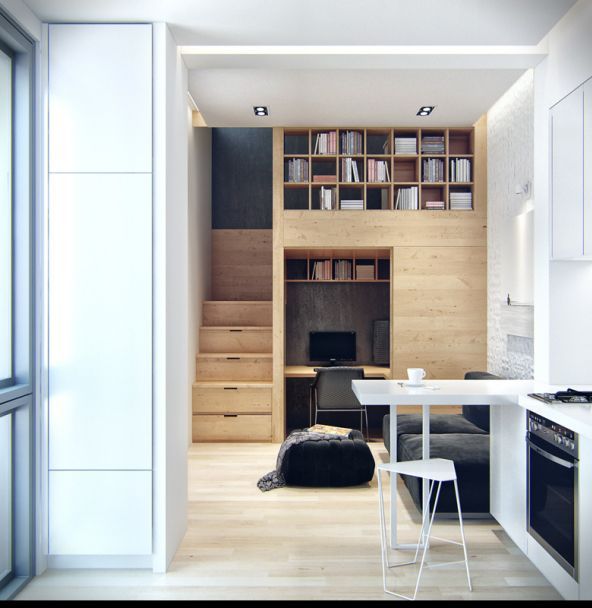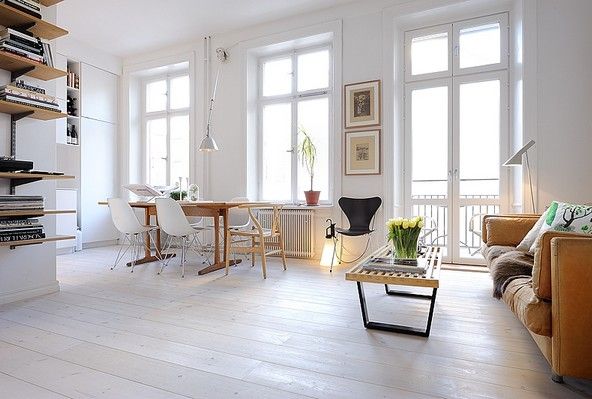 Eclectic style
Finally, for those who do not like to follow the rules, there is the modern eclectic style, which does not follow any specific rule, other than mixing materials, colors and textures. Decorate according to your tastes, you can hang pictures with a frame, next to pictures without a frame and have furniture from the most diverse eras and styles.
Getting a good decoration for this eclectic and boho chic style will depend on your ingenuity and good taste, when mixing furniture and accessories.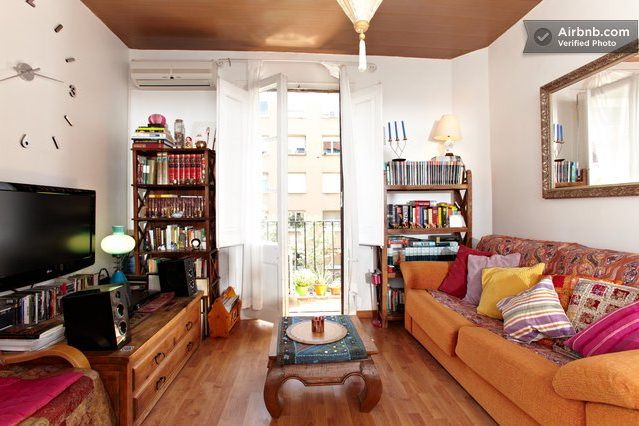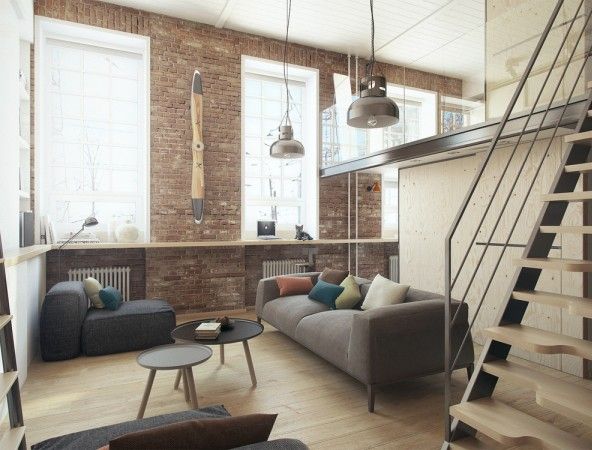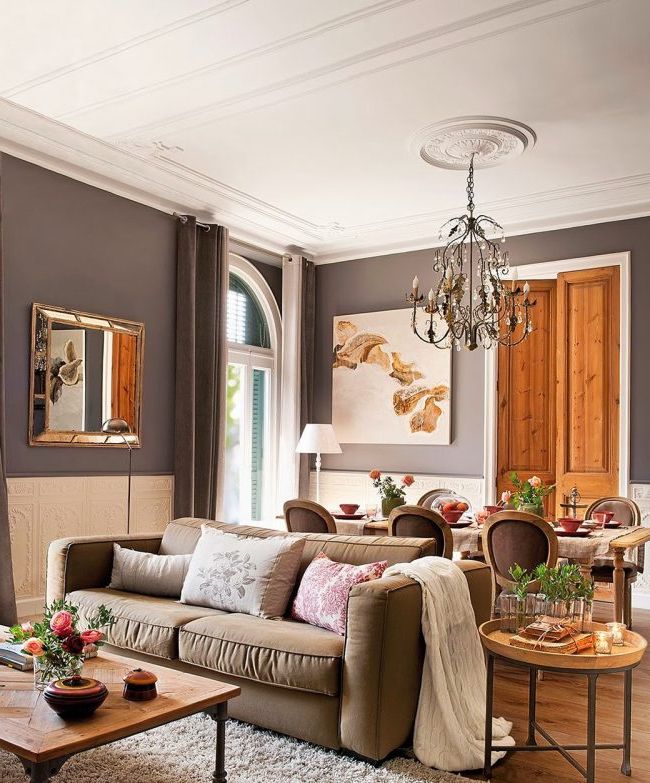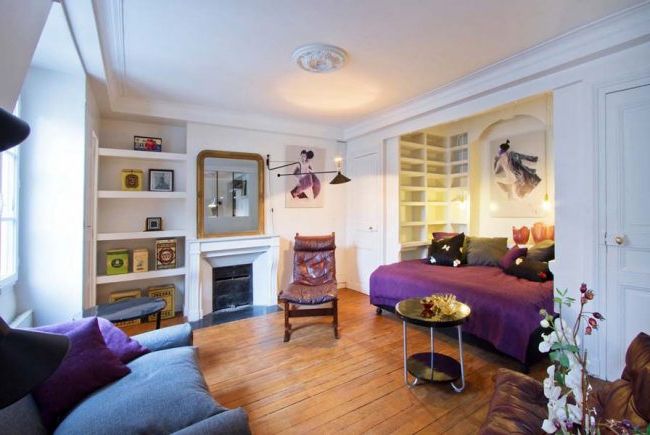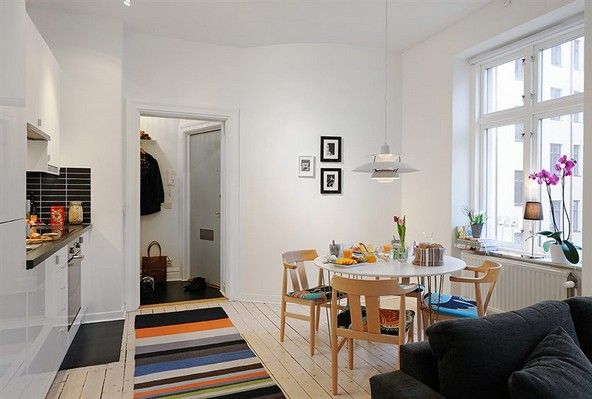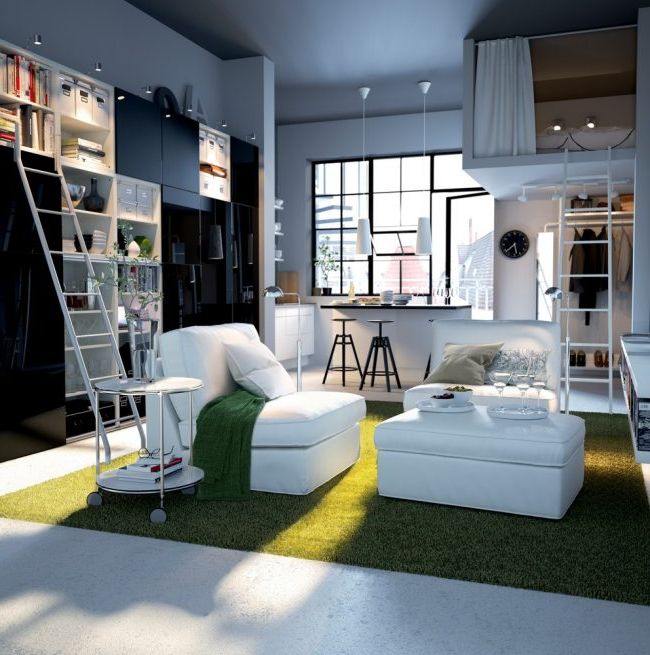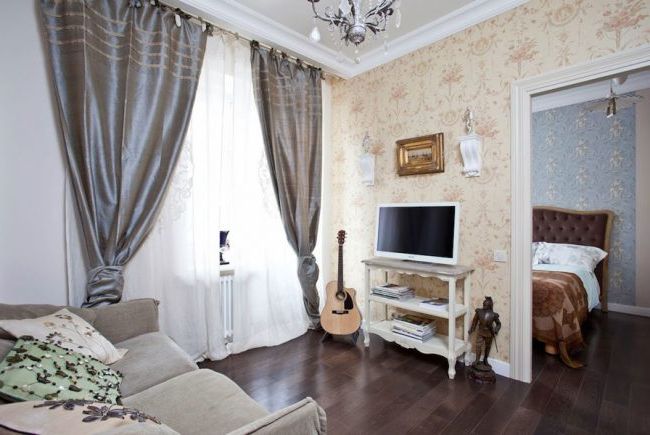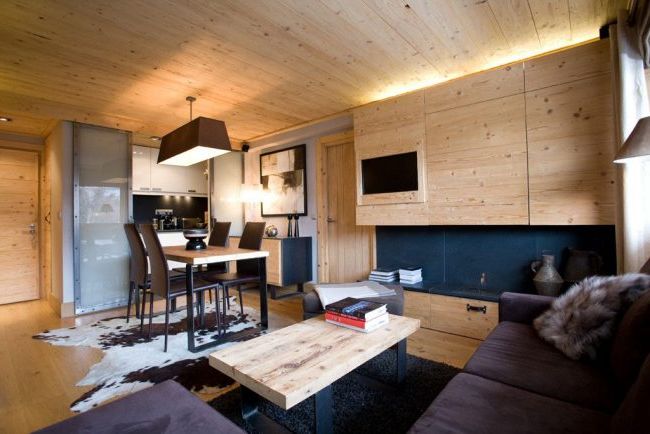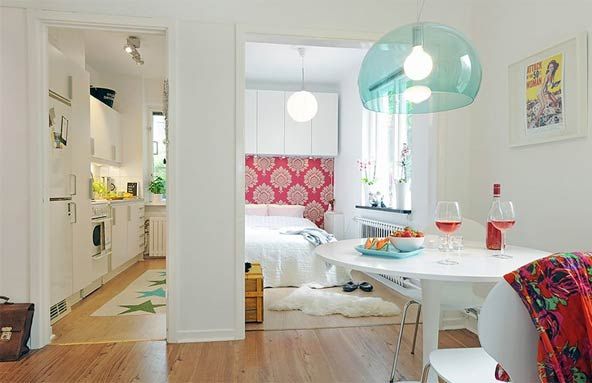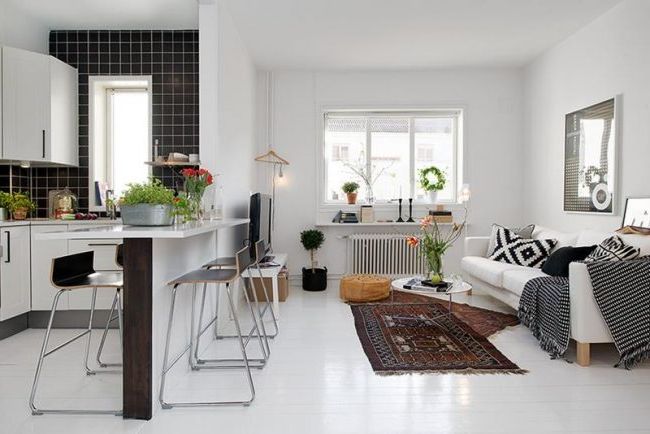 Lightning
Regarding the luminaire, much emphasis is placed on the accent of the various textures that make up walls, floors, frames, among others. This is achieved by indirect lighting.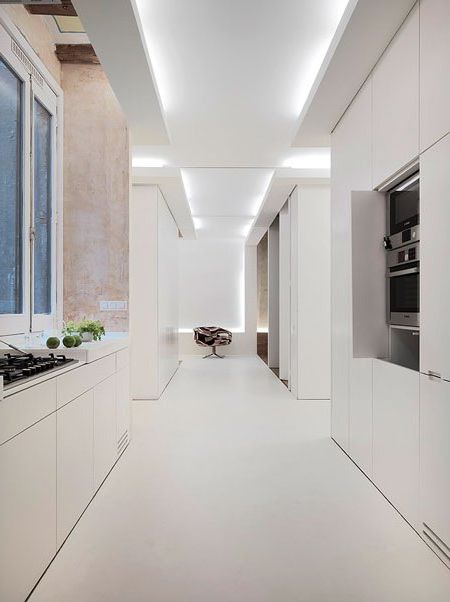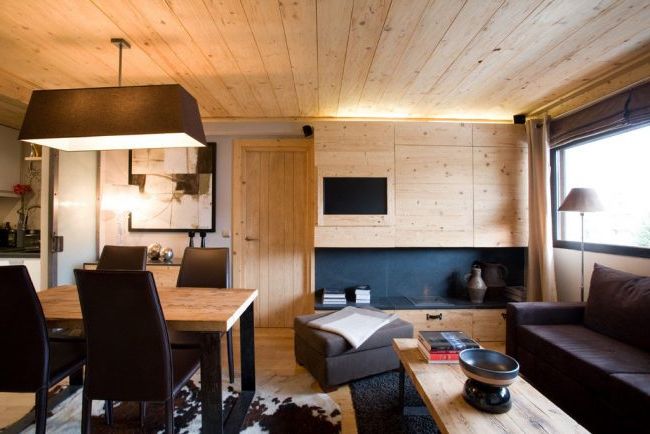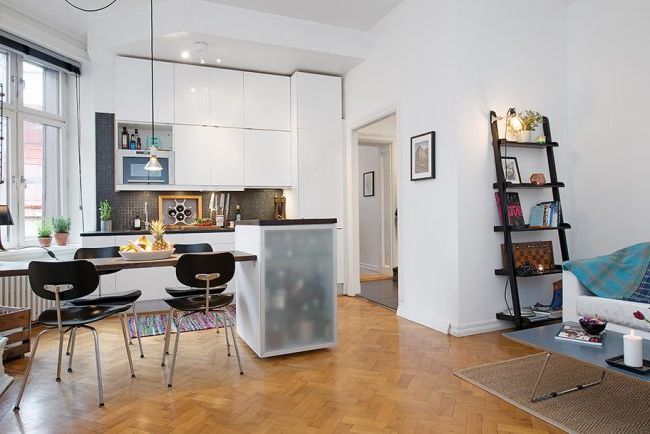 Order
First of all, it is important to eliminate the congestion of the various spaces. Things like keys, papers, correspondence, bills and all kinds of objects that accumulate daily, creating clutter, should have a specific place for storage. The basis of a good decoration is that the orderly decoration is appreciated, without extra elements.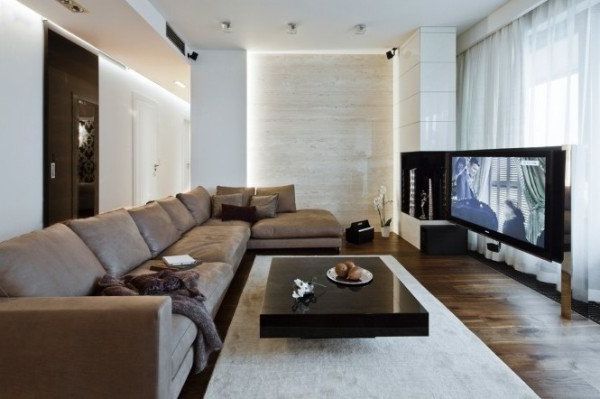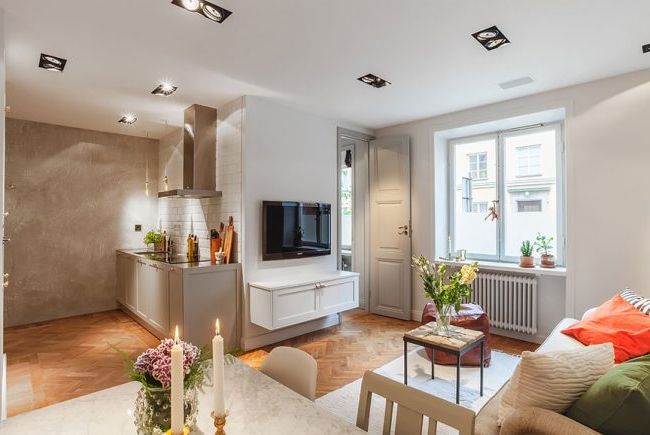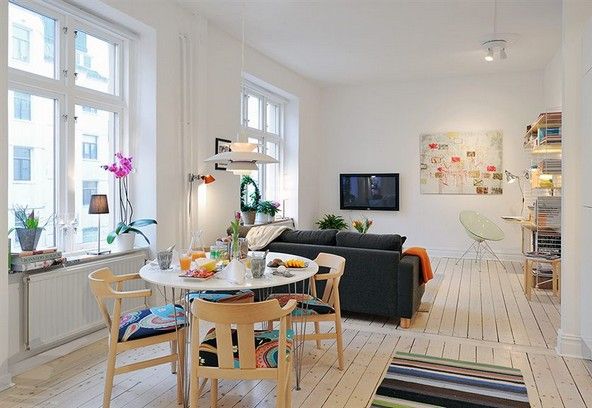 Small modern flats
When we think about decorating a small apartment, it often becomes a headache, since the lack of space really limits our intentions a lot. That is why, as a way of helping all those who are facing this difficulty, we wanted to present a style that becomes ideal for this purpose, we are talking about the Swedish style, since thanks to its clean lines and full of good taste, allows us, with few elements, to benefit from a harmonious, comfortable and very beautiful decoration.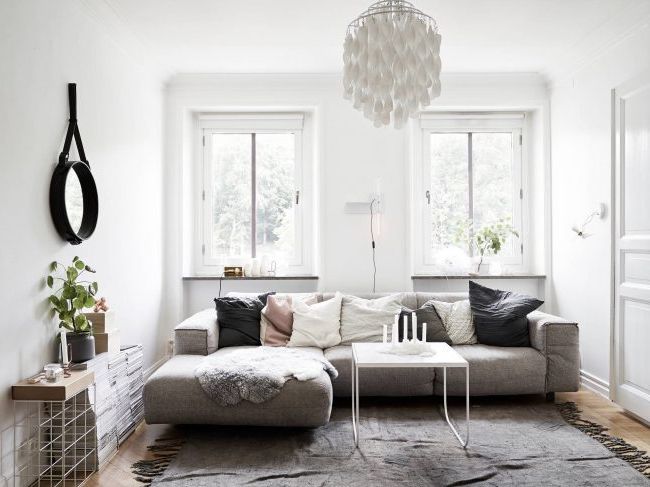 This style promotes functional, beautiful spaces without having to sacrifice the practicality that every home should have.
An excellent option in this type of space is the incorporation of a lot of white or other light tones, since they allow us a fresher and more spacious appearance in our small interiors. Shades that contrast perfectly with furniture in dark colors such as brown and black.
Observe in the image below, how the ceiling and floor are white. The walls are painted in an almost white gray. This has achieved an effect of expanding the space. The touches of color provided by the furniture and accessories give interest to the decoration.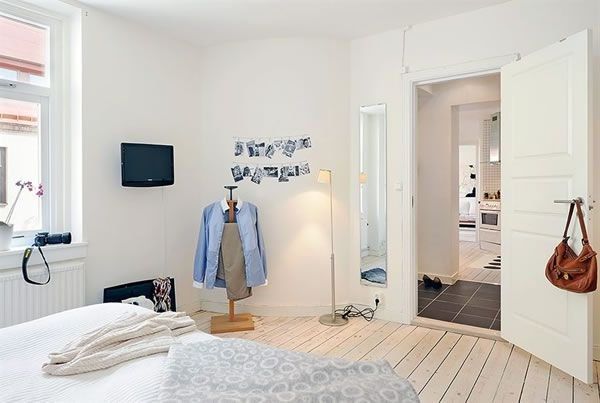 In addition to the incorporation of decorative elements in brown or black, touches of warm or cold colors such as red and blue, as we see in the image below, can help us bring these beautiful spaces to life.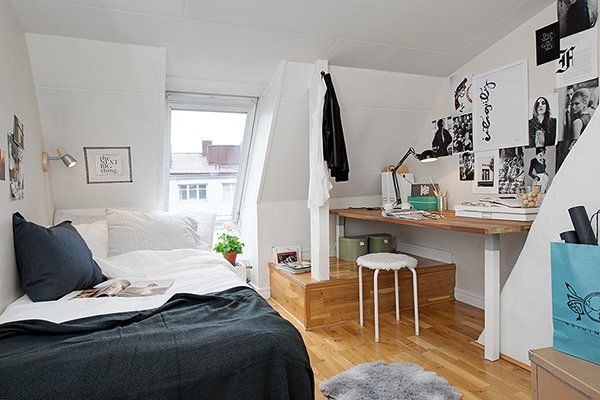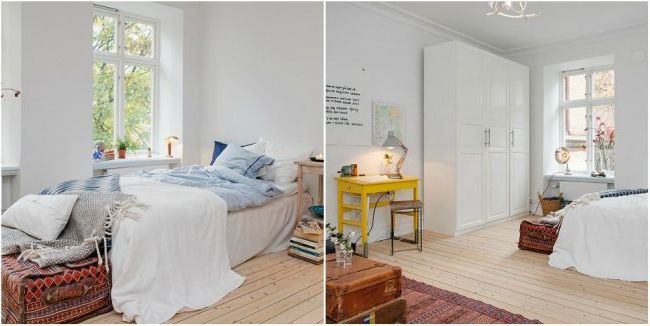 As you can see, the use of wood, especially on floors, is one of the characteristics of the Swedish style. You can use floating floors, which are cheaper.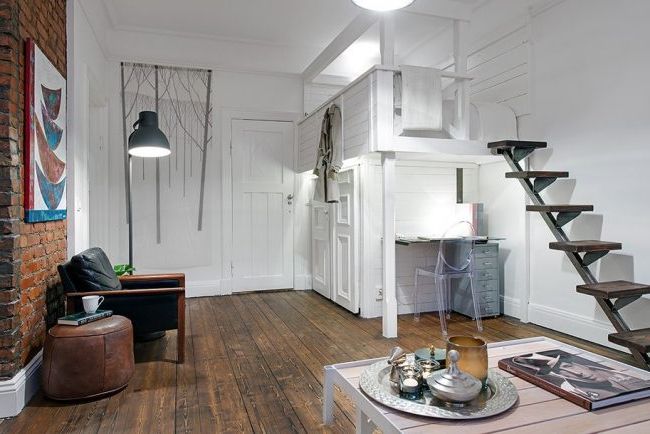 Or even if the wooden floor is old and ugly, consider painting it white.
The lines of the furniture and accessories are simple and basic, in short, keep minimalism in mind when decorating.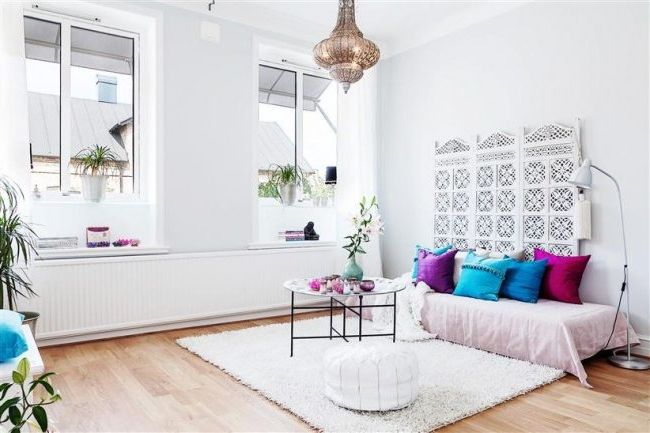 Youth floor
Going to live alone or alone opens up a world of possibilities for young people and not so young people who seek their identity, through every corner, of what will be their new home. Each piece of furniture, each painting, even the doormat, become elements that directly or indirectly identify us as people and speak about our tastes and our personality. That is why this time we will see some fundamental points to achieve a modern apartment with its own style.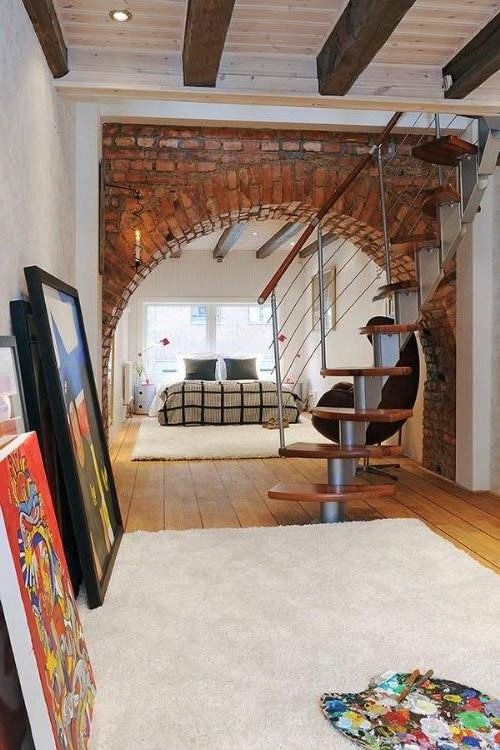 Design
The design of the apartment of someone young who moves in for the first time exudes emotions, elaborate designs and strange ideas that seek to break with all the classic things that have characterized the family home. The open bedroom becomes a trend, since there is no longer anyone to separate the noise or the desire to be in peace.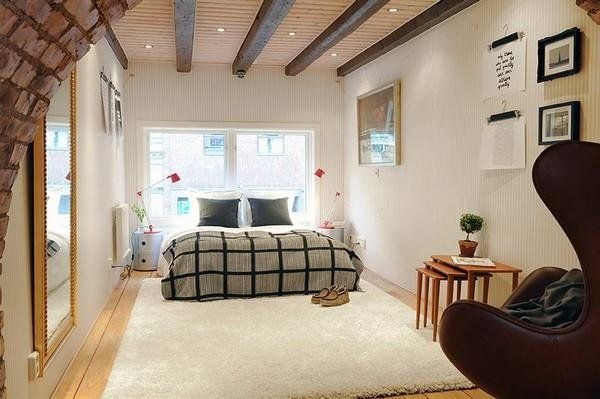 textures
It is common to seek to play with textures, for the simple fact that it looks great and apart from that it can be a cheap way of decorating. You can chip away at the wall yourself and leave the brick exposed, creating a truly fantastic look.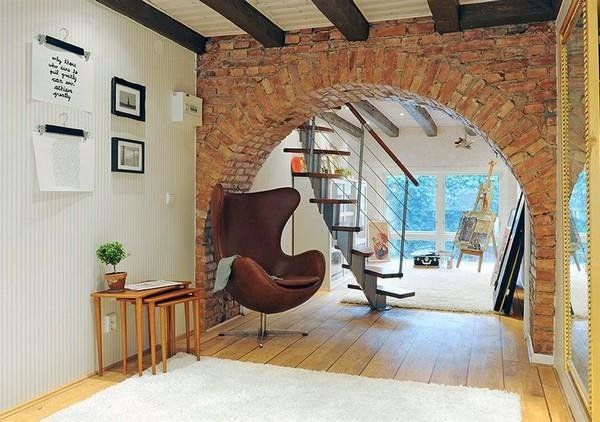 Furniture
The personality of the furniture changes; it breaks with the classic, fun and fresh designs are sought, with a desire to be used and not to be exhibited as works of art.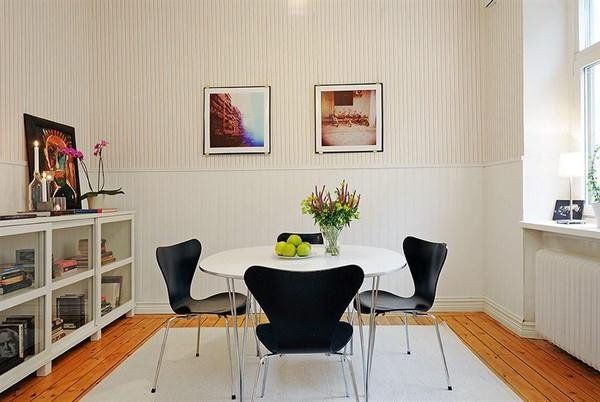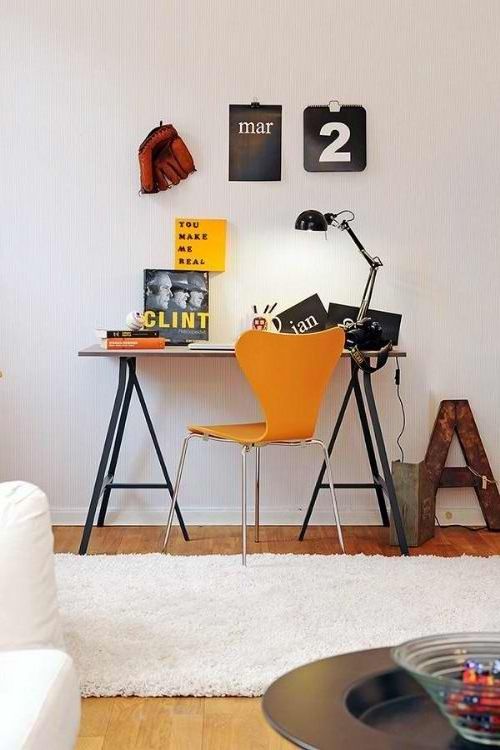 Ornaments
Certain decorative elements will reveal their own stamp, difficult to find elsewhere. In this case, you can distinguish the wall paper with the face of a dog, in the middle of the room, breaking with all the schemes. Also the paintings will show a clear new accent, when choosing their designs.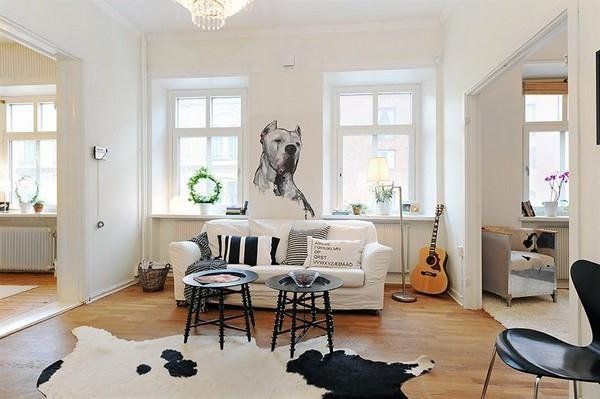 Recreation space
It is common for those who move alone to create a corner of the home (probably one of the most beautiful), where they will have their hobby corner, whether it is to paint, play an instrument, do physical exercises, carpentry crafts or anything else. where you like to hang out.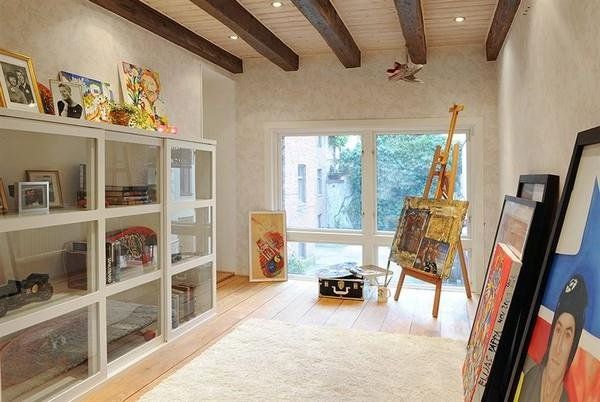 TV in the kitchen
The kitchen is a smaller and cozier space for when you are alone. There you can cook and watch TV, which is a good companion, at times when there are no other people.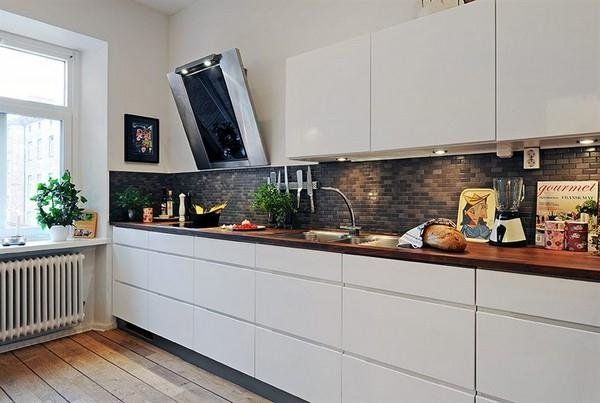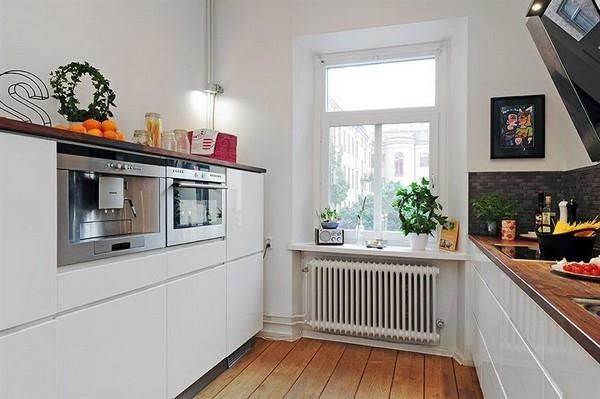 Modern loft flat
For lovers of luxury interiors, we present several design ideas that become ideal to give elegance to a loft-type apartment.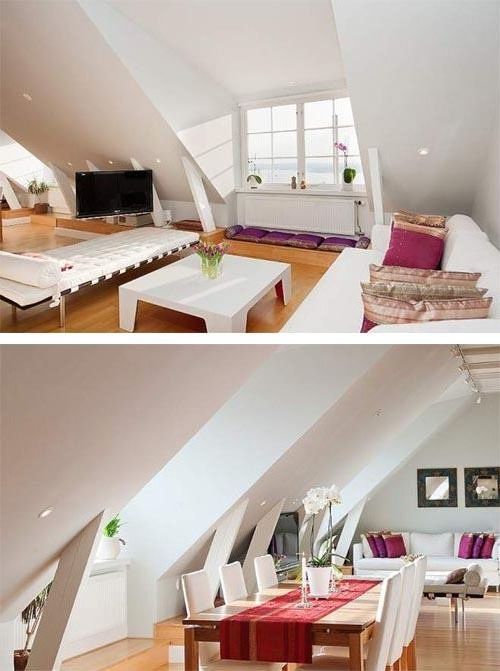 One of the things that is most recommended to give life to this type of interior is to use a lot of white both on walls and in furniture and accessories, since this color, in addition to being one of the most versatile options in the color palette, Along with black, it gives us light and spaciousness in the spaces, two desirable characteristics in these interiors.
The addition of style through the implementation of color in these spaces is recommended either through the addition of satin fabrics, for example in cushions, curtains and others, since their brightness gives us luxury and elegance.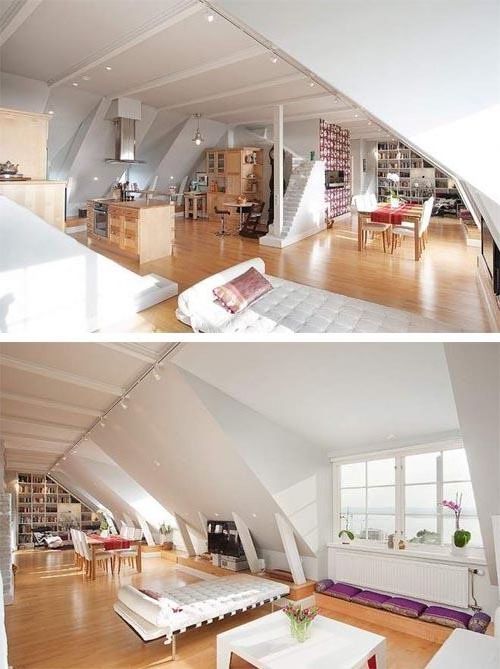 Regarding the incorporation of furniture, it is recommended to opt for the fashionable minimalist style, since its sobriety and good taste is special to achieve a luxurious and elegant decoration.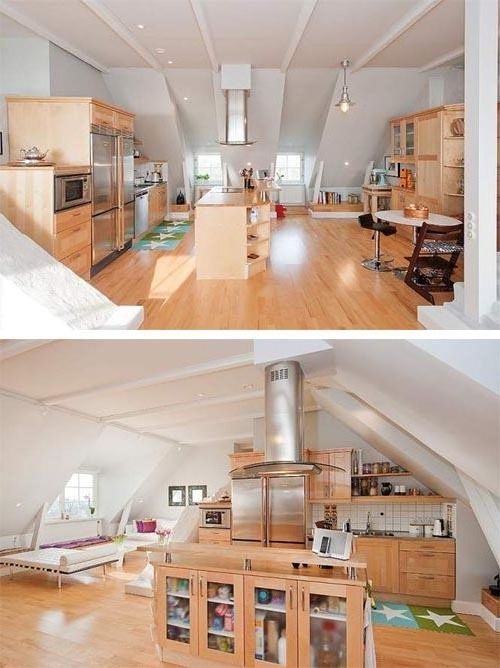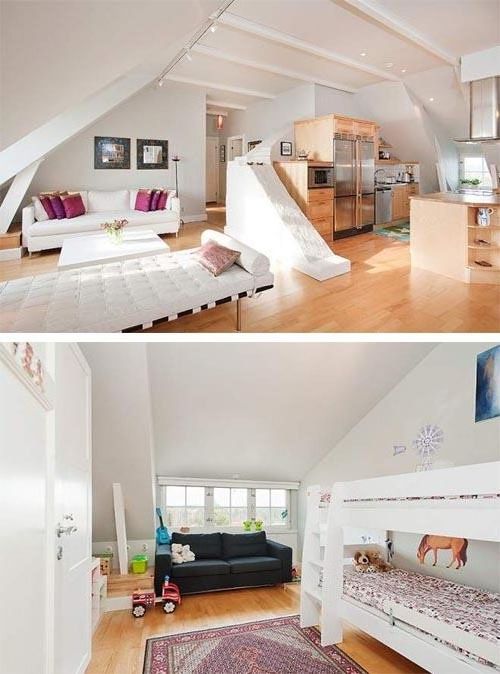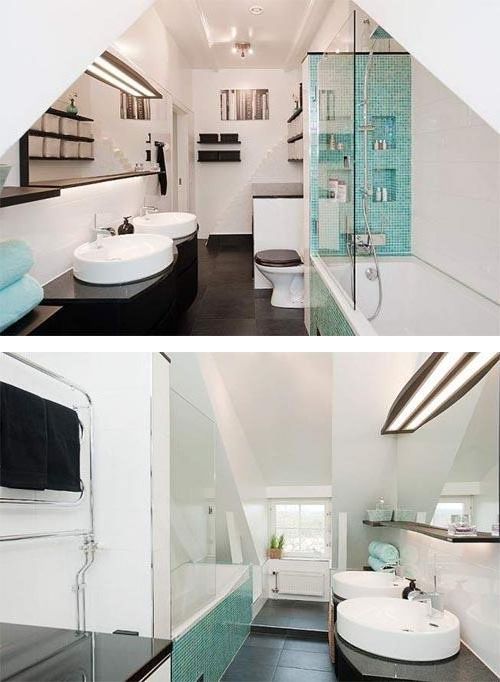 Black and white modern flat
The trends when it comes to building homes are generally well marked and can be clearly distinguished, both for exteriors and interiors. In the case of interior doors, punctually, some trends are being appreciated that mark an interesting path to follow in home decoration and that could be the basis of inspiration for you.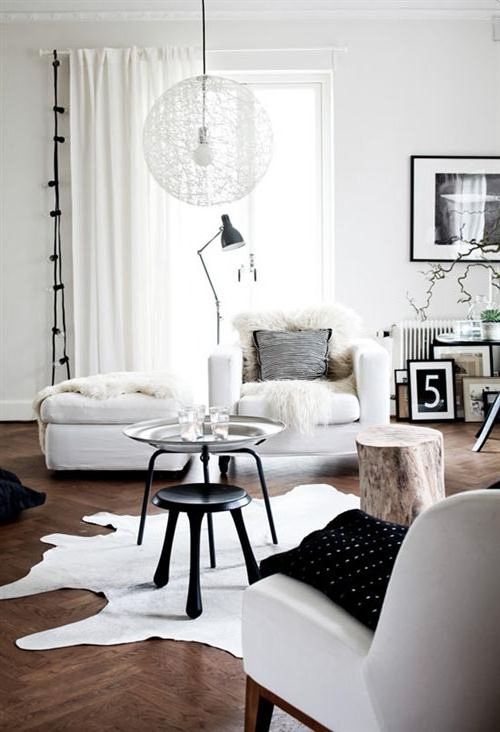 On this floor, for example, we can see many things, which already give us a clue as to how to achieve a modern decoration. Contemporary objects, others old, some second-hand, others made in DIY tasks by oneself and many others that are usually more classic, applied in a different way, with very good taste. Examples of the latter are the white cowhide rug and the paintings on the floor.
In the same way, here we can see cushions with unique prints, an industrial style lamp and a glass vase with a large piece of dry wood. All these elements do nothing more than form a special atmosphere, which represents the new lines pursued by contemporary decoration.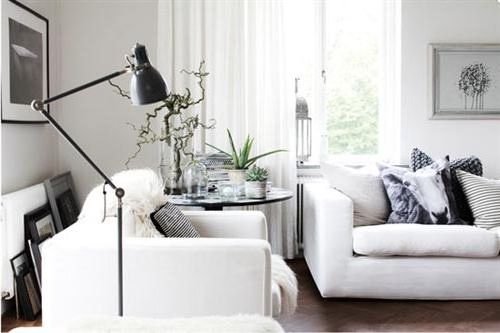 Regarding the construction itself, many variants of mud and adobe are being used, in "raw" bricks, for the construction of houses, since as we well know, these materials are excellent for people with diseases such as asthma, among many others. positive characteristics they have. Sometimes it is decided to leave the walls exposed brick, although the vast majority are painted white. Wood floors and if you want to generate a bit of contrast, the use of blackboards to cover walls is very fashionable, highlighting their characteristic black color and the functionality of being able to write and erase what you want.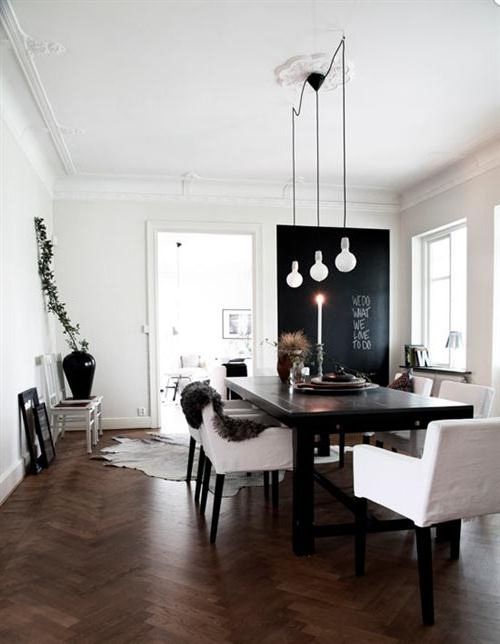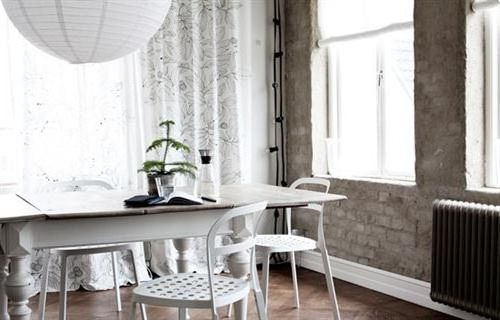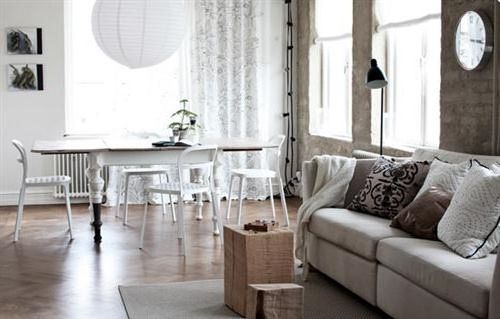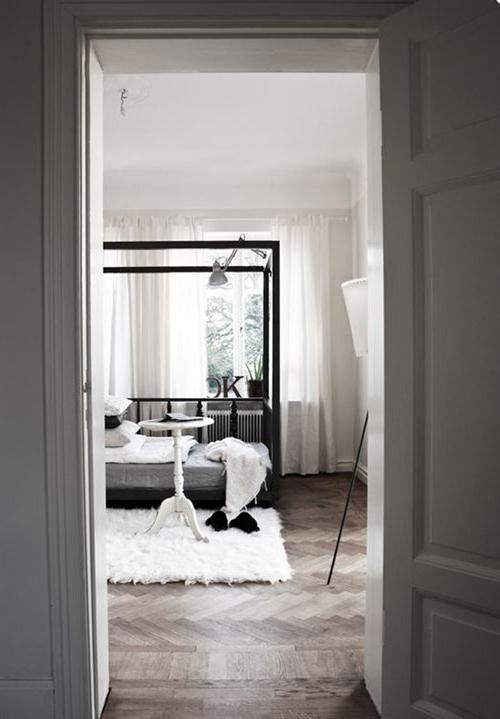 In spaces such as the kitchen, the use of stainless steel islands like the one shown below is highly appreciated, while for the bathroom, small tiles are a good idea, although there are also other types of tiles, such as those that use false precious stones, which can be perfectly.