The goal is to make the most lived-in room in your home more comfortable and summery. How? Small decorative changes that will not require much effort, but that will add a bit of freshness to your living room.
Among the tips to decorate your living room in a summery key is to opt for the colors of the season: such as white, turquoise, aquamarine, or the updated navy. Incorporate them, in textiles or in subtle decorative details and you will mark a lesson in style from start to finish. Also, lighten the furniture space with a lot of visual weight, add vaporous fabrics and you will notice how a breath of freshness fills the room.
From El Corte Inglés, Luscious sofa lounge collection (pieces from €345); rectangular cushion with Kanawa applications (€25.95), Magnet cord cushion (€29.95), Darma cushion (€21.95) and cushion with Beads wood applications (€29.95).
Little doses of style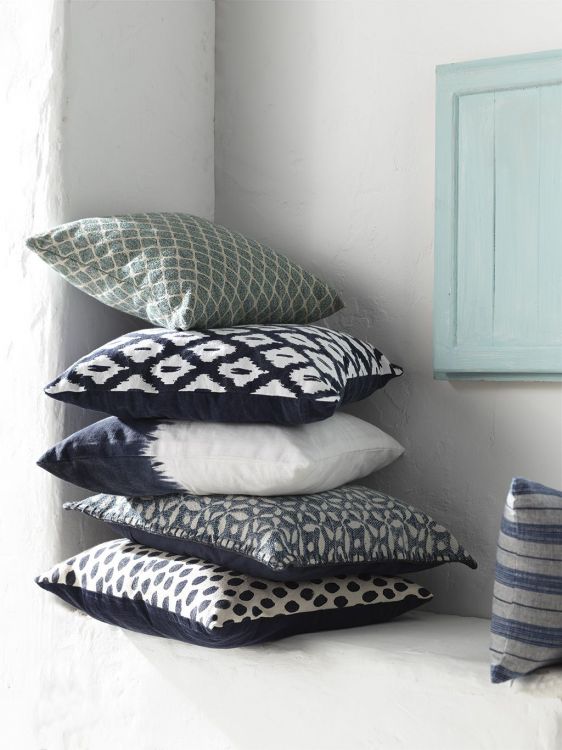 If you do not dare to make a drastic change in the decoration, you can resort to the most practical option. That is, liven up chairs, indoor or outdoor sofas, armchairs, etc., with a mix of cushions that dress your living room with a fresh and summery look. Combine plains with prints, soft fabrics and others with textures, muted colors with intense… Don't be shy, because in addition to adding style you will be gaining comfort. What do you think of these cushions to add an ethnic touch?
From El Corte Inglés: Buana cushion (€19.95); Air cushion (€21.95); Eka cushion (€21.95); Nobo dhurry cushion (€29.95) and Darma cushion (€21.95).
All to the white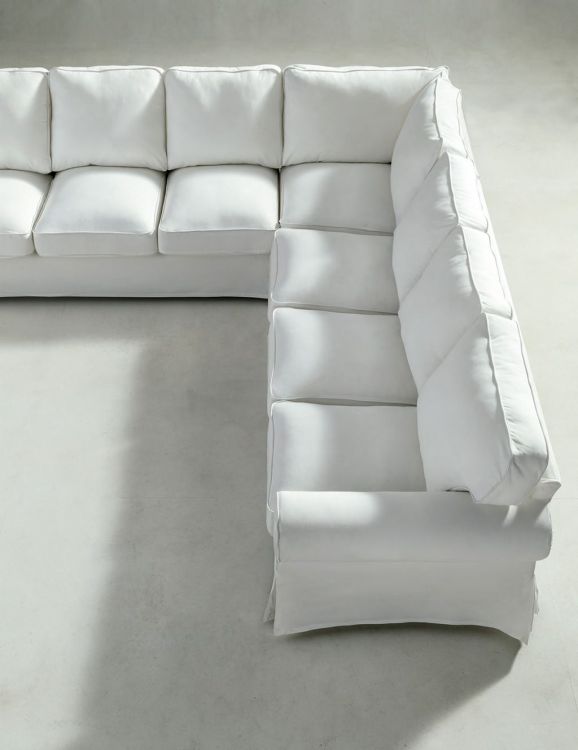 Decorating in white is a success. Just by looking at this impeccably aesthetic modular corner unit, its naturalness and freshness are perceived. Because white is the summer color par excellence, it absorbs heat and conveys a great feeling of well-being. In itself it is a piece of great decorative value (it is cotton, with removable covers), but you can add a plus to the style of your living room by incorporating ethnic or marine-style cushions.
From El Corte Inglés: New Baltimore upholstered corner sofa (€1,865).
Transparency and fluidity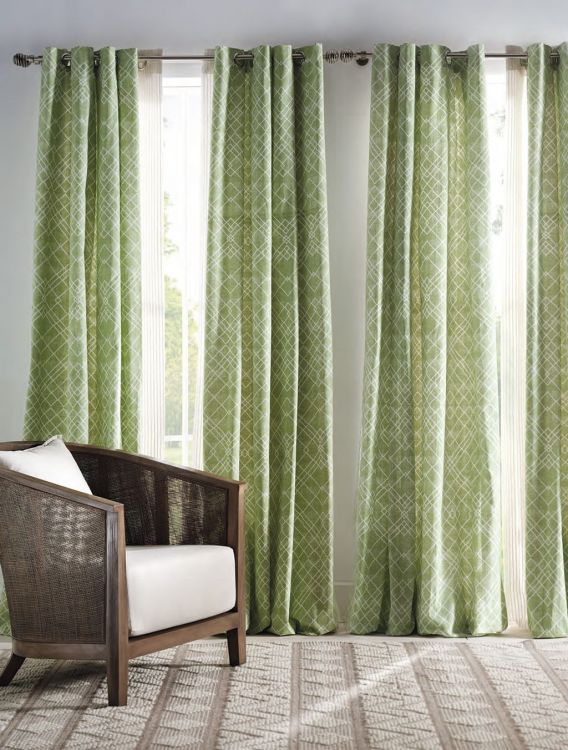 When the heat settles in the home, you have to decide to lighten the furniture and, of course, incorporate vaporous fabrics that provide a fresh style (the must have of seasonal decoration). Summer requires light pieces that provide a feeling of comfort. Like the teak and rattan armchair in this relaxing corner of the living room in which, in addition, to facilitate relaxation, the light has been filtered with delicate net curtains.
From El Corte Inglés: Bali armchair (€475); cotton curtains (from €15.95 each) and recycled cotton net curtain with Janson eyelets (€39.95 each).
A touch of freshness and naturalness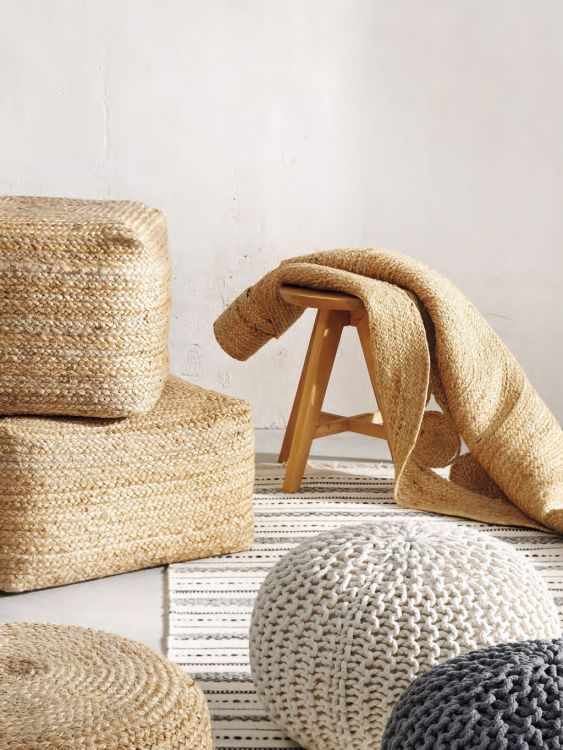 Among your allies against the heat is the functionality of rugs, poufs or decorative details made with natural fibers such as rattan, jute or water hyacinth. Reasons? Their natural color harmonizes with everything, they fit into any style, they are breathable and fresh and they do not weigh down visually. Oh, and they are suitable for your outdoor and indoor living room!
From El Corte Inglés: square pouf in jute braid (€59.95); rectangular jute pouf (€79.95); round crochet pouf (€39.95); jute (€59.95) and Reta round jute rug (€39.95).
The ocean in your living room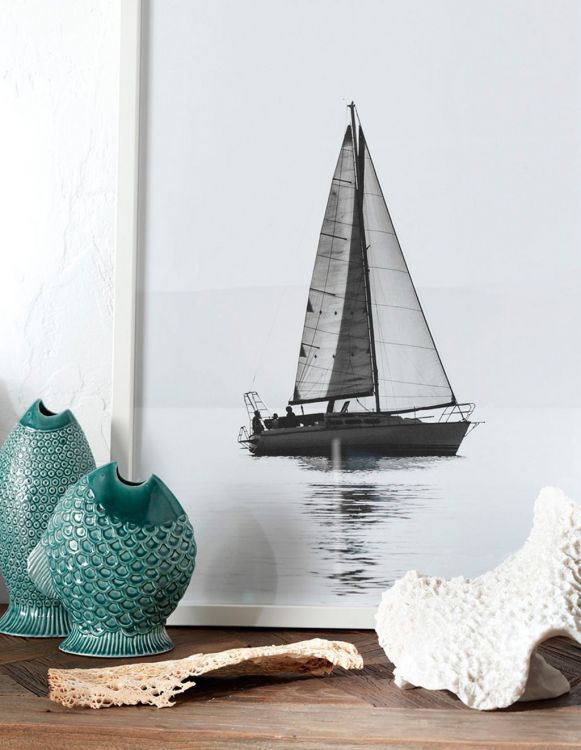 Another deco key to update your living room is to incorporate details that reflect one of the summer trends: the ocean, with its backgrounds, colors and animals. Visually move to the coast with objects as fresh as these marine-inspired figures and get a holiday look in your home. In the image, figures of fish, made of textured ceramic, that you can use as a vase for a couple of flowers, and sea sponges, with such a realistic aesthetic that it will seem like you have a piece of reef on the shelf.
From El Corte Inglés: Barichara vertical fish decorative figure (€19.95); Cumaná sea sponge figure (€34.95).
Lighten up the space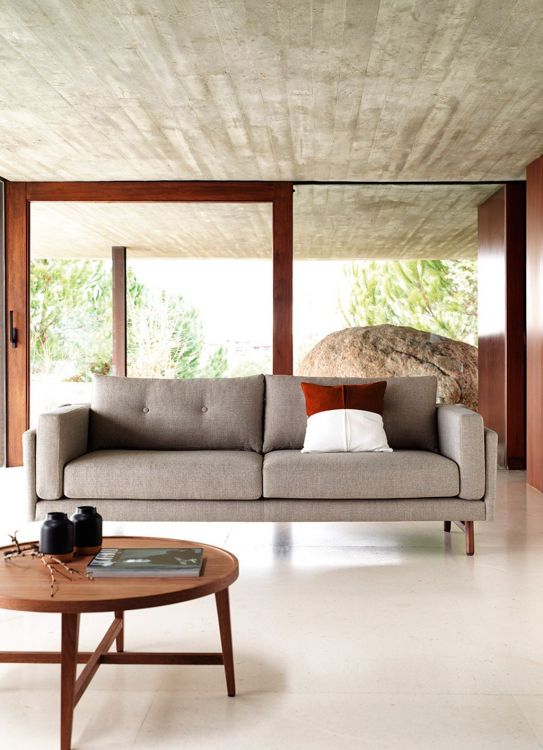 In summer it becomes more necessary to respect the concept "less is more". Variegated spaces and solemn furniture do not get along with the heat. The best way to let the air (and style) flow in your living room is to put the right pieces, which allow you freedom of movement without detracting from the comfort of the environment.
This contemporary style room is a good example of fresh aesthetics. It is made up of a 3-seater sofa, upholstered in fabric that is very pleasant to the touch, a two-tone cushion and a retro-style walnut coffee table. You don't need more to be great!
From the Room collection, by El Corte Inglés: Bergen upholstered sofa (€895), Oslo two-tone cushion (€21.95) and Dark wood coffee table (€195).
Geometry, a hit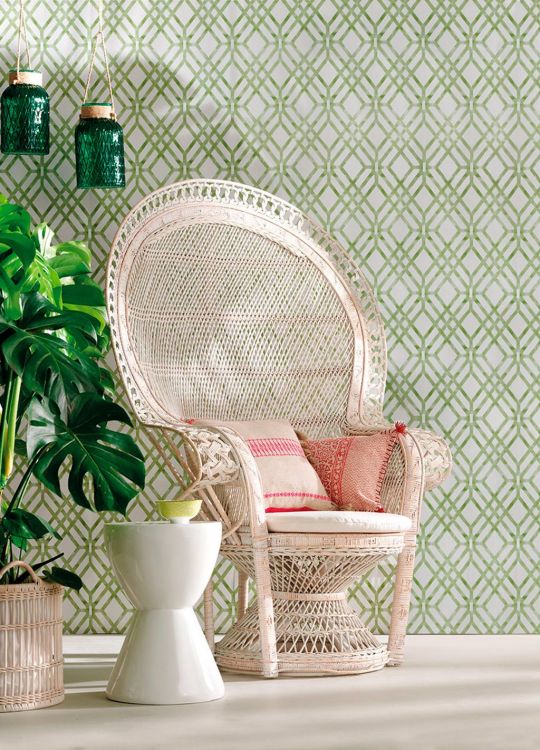 Summer encourages daring. Dare to animate your walls, change the plain, neutral and boring tones for a geometric print that dresses your house in color and raises the style of the room. A very decorative option is to reserve a wall in the living room to incorporate a spectacular wallpaper that provides a vibrant and personal note.
Behind the white Emmanuel armchair (€549), Kuban wallpaper (€29.95). Both, from El Corte Inglés.