Blue has the gift of making us all feel good. Depending on the tone chosen, we can achieve a relaxing, enveloping, subtle, clean and even refreshing space. Another advantage it offers is that it is a very versatile color, it looks good accompanied by many other colors.
Next we will show you some colors that combine with blue, so that you can decorate with this color, achieving the results that you like the most.
Decorating with the color blue is always a good option, especially in houses in coastal areas, since it is usually a reminder of the sea. But this does not mean that blue cannot be used in the center of a city. If we are going to use it for decoration, it is best to use it in the rooms, especially the double bedrooms.
White
This duo works wonders. Modern and clean, it is a classic that will make any area fresher, cleaner and more welcoming.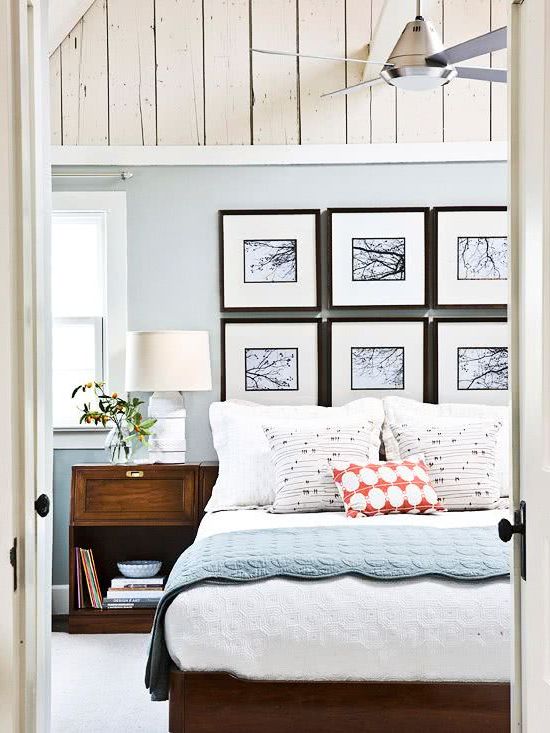 If what you are looking for is a modern decoration, full of energy and freshness, of very good taste and at the same time possessing enormous versatility, you can perfectly choose these two colors. They can be used to convey a more cheerful and energetic style to living rooms, bedrooms, kitchens and even bathrooms.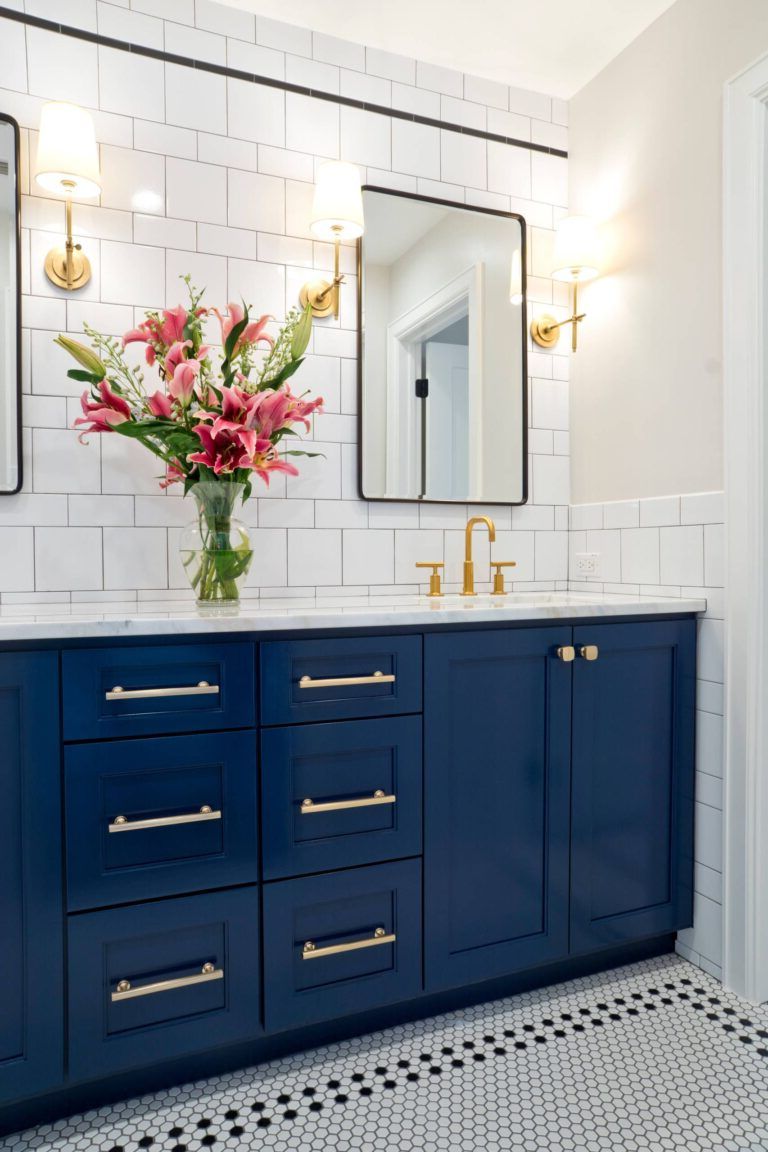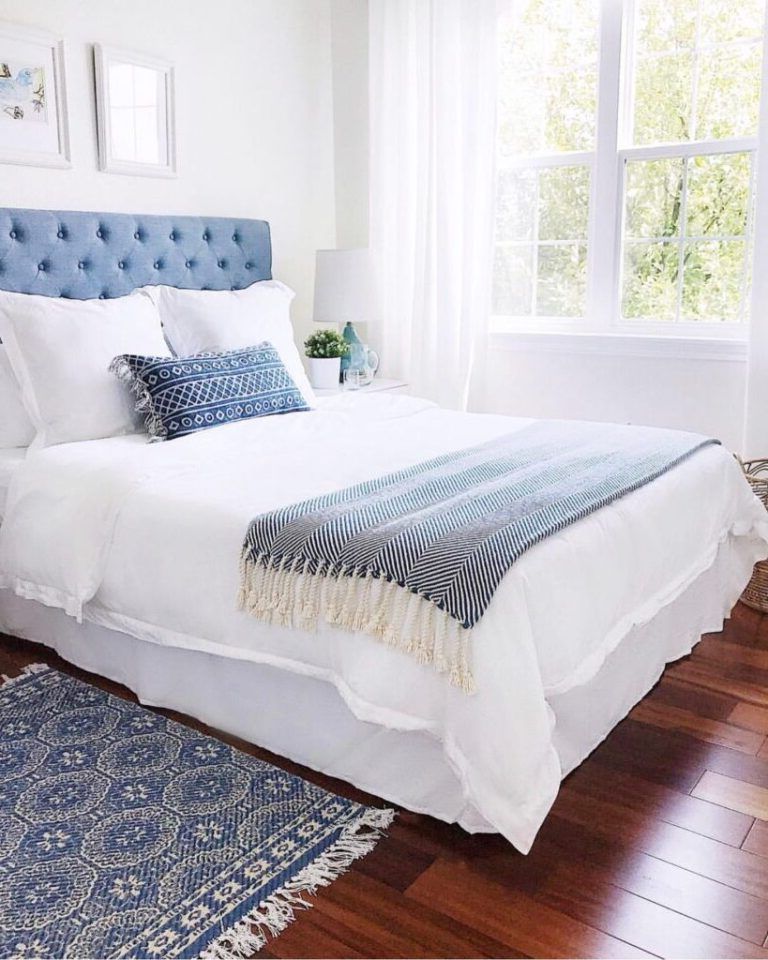 The sum of white + blue in our interiors translates into their immediate success. In themselves they are two colors that work very well individually, but when combined they allow us a better result, thanks to their great contrast and the freshness they give to the environments.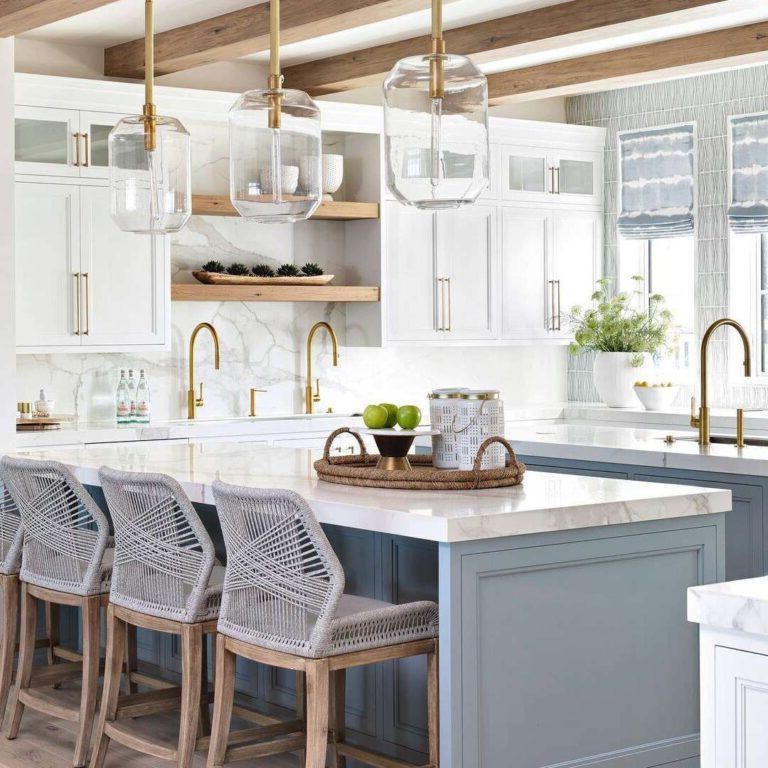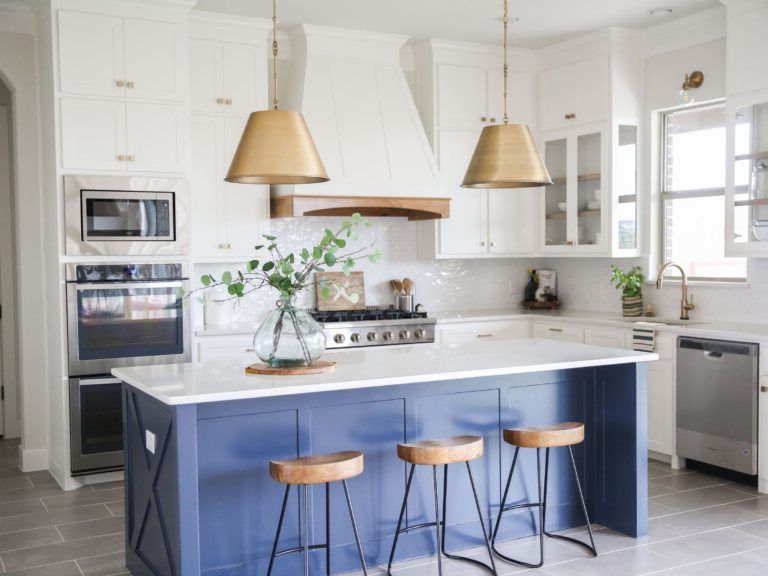 The ways to combine them are truly endless. Both incorporating plain white on one side and plain blue on the other, as well as if we opt for prints of these two colors, we will be benefiting from a beautiful and incredible decoration.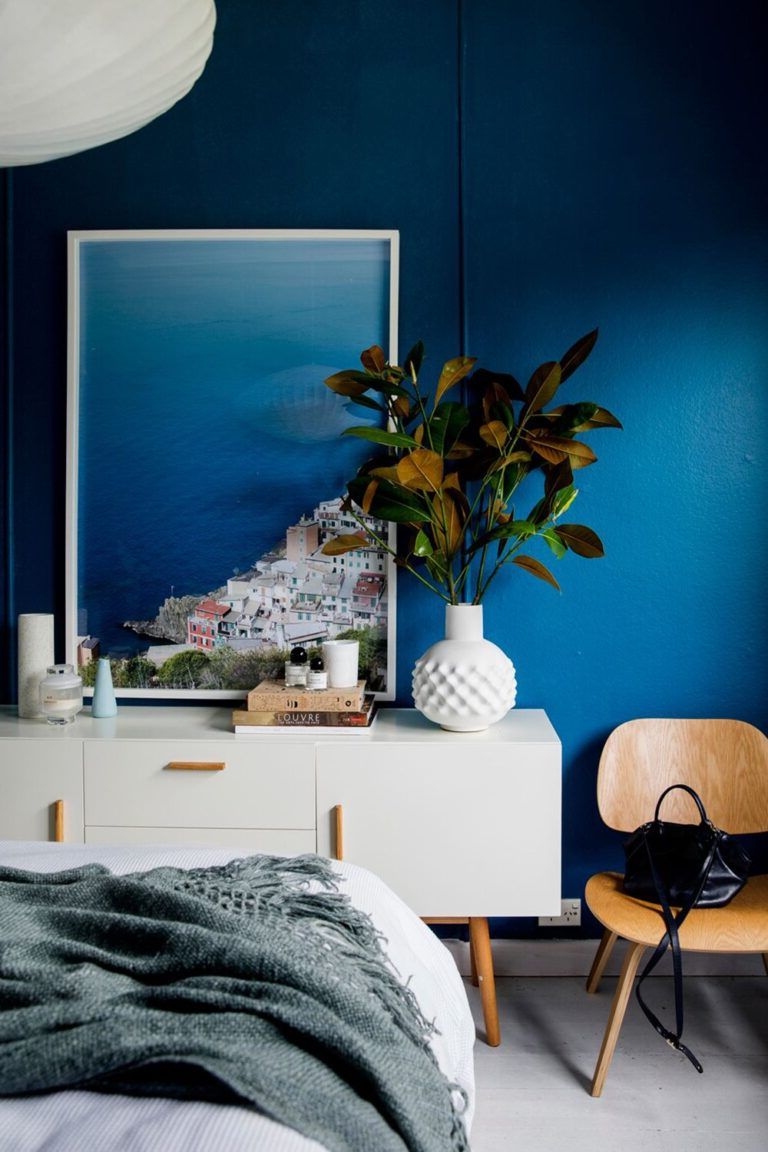 Such is the versatility of these two colors, that we can easily incorporate them into furniture, walls and even floors. In addition, of course, we can play with them in infinite ways in cushions, rugs, curtains and works of art.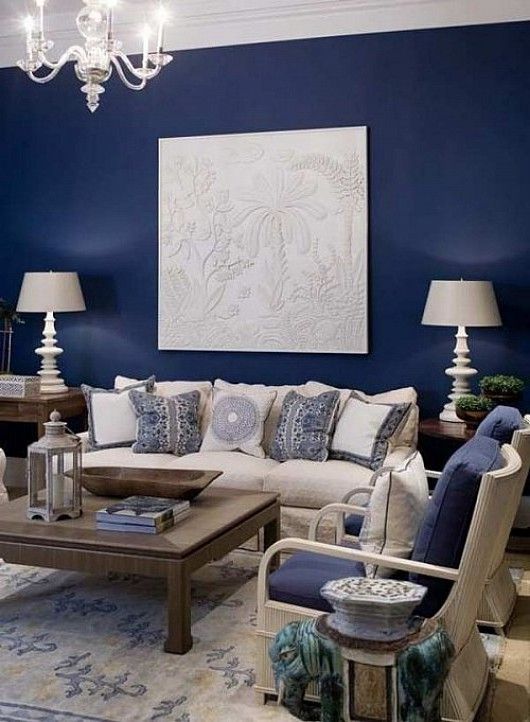 Stripes, geometric shapes and floral prints are some of the most beautiful patterns that we find in these colors. They are very popular, as you will appreciate in the photos that we present as an example where you can see them imposing style and capturing our visual interest.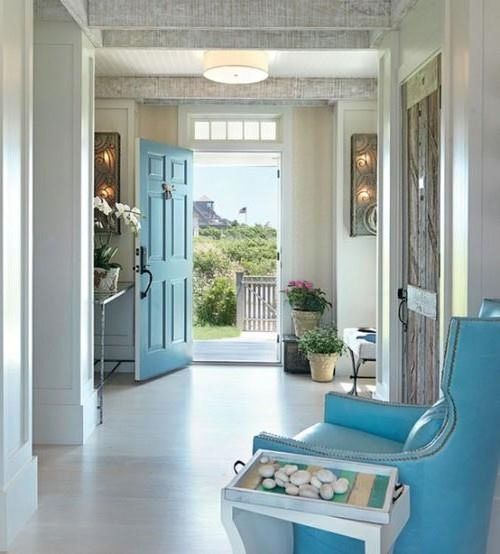 Scarlet red
Scarlet red and blue can be a very fun contrasting color duo. It's a bright and bold combination, perfect for accenting a more neutral palette.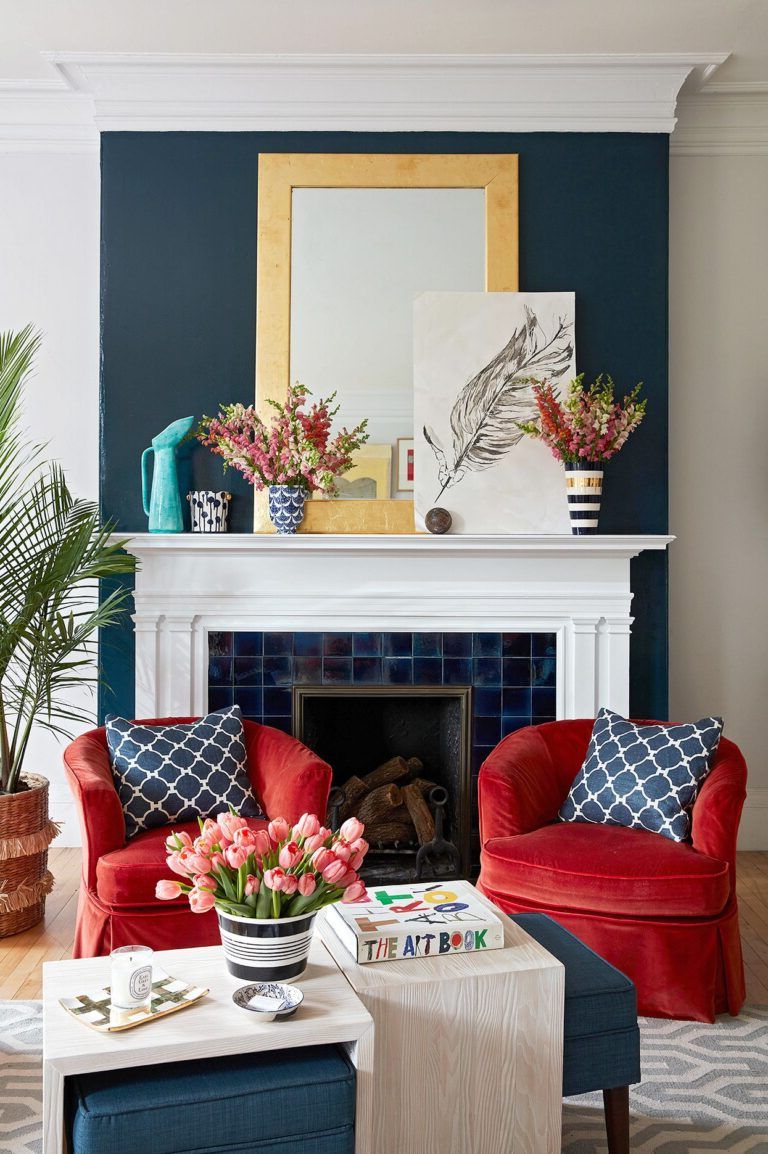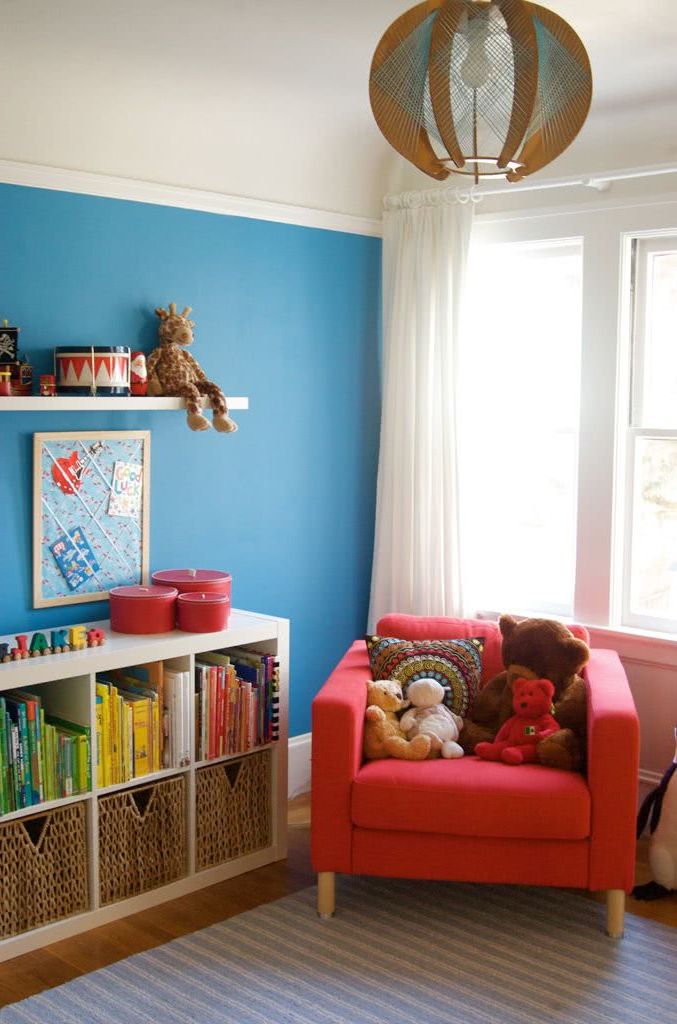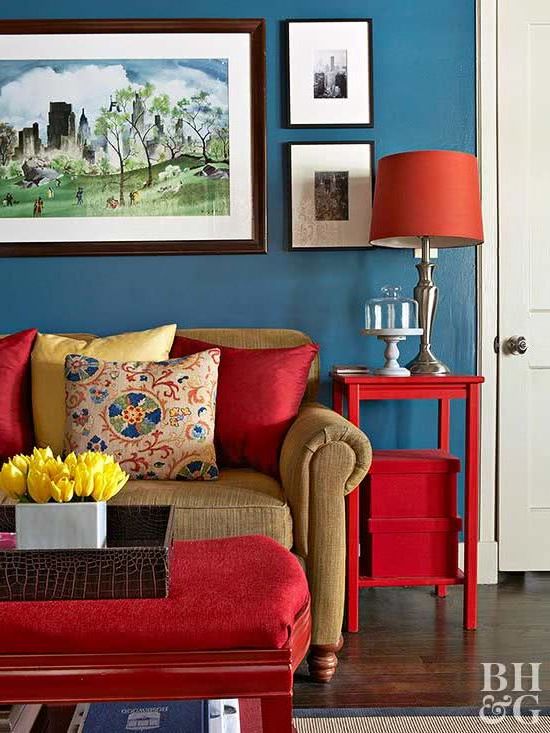 Burgundy
An accent of burgundy can add a bit of life to a room where blue predominates, whether it's a kitchen, bedroom or living room. We love this easy to pull off contrast.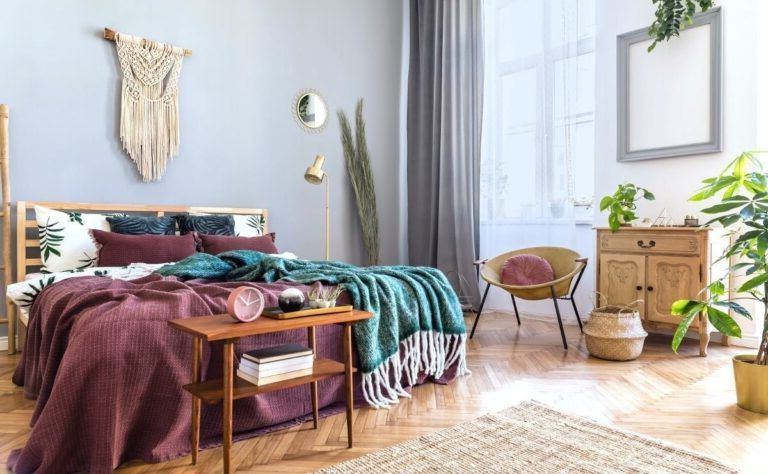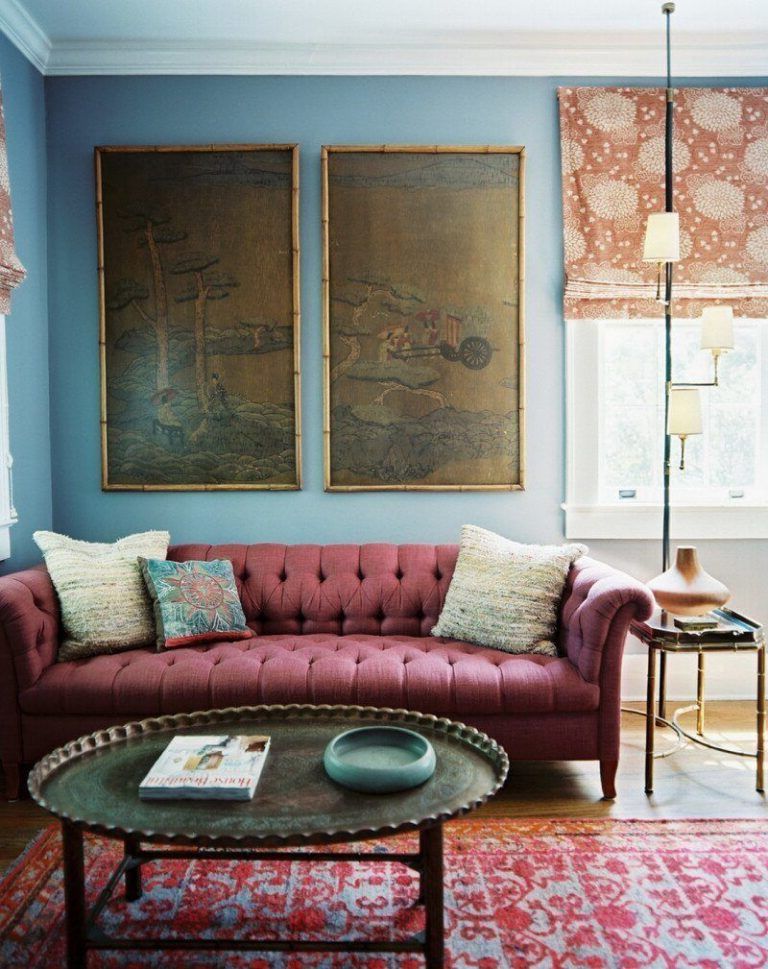 Lavender
This color can give a very youthful look to any space along with blue tones. Your room will look bigger and even more relaxing.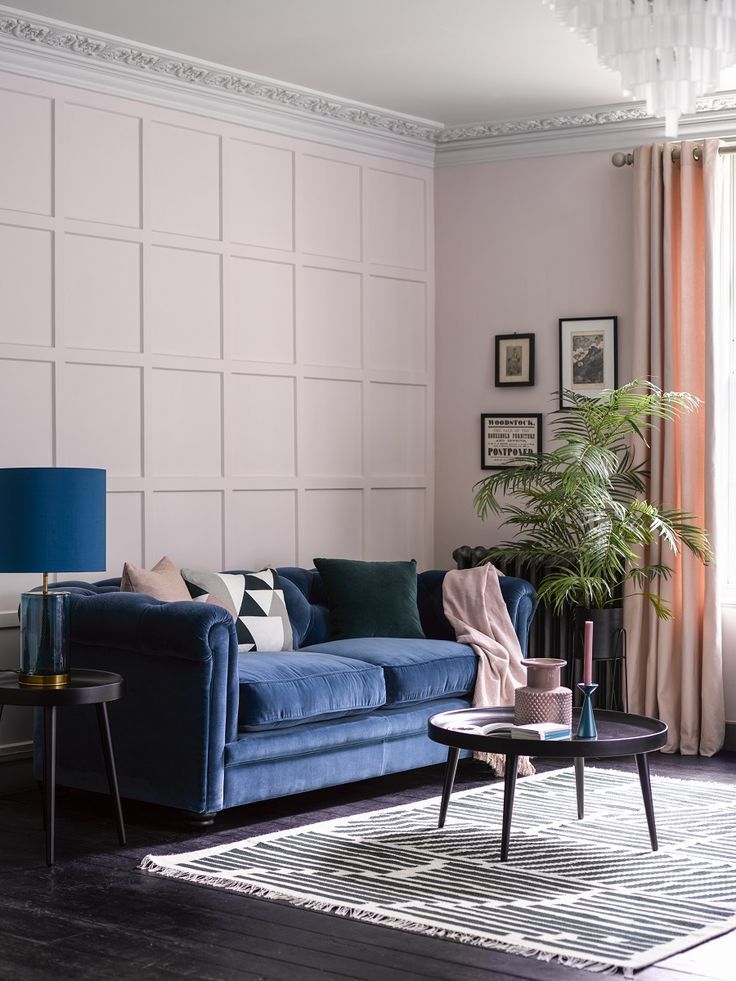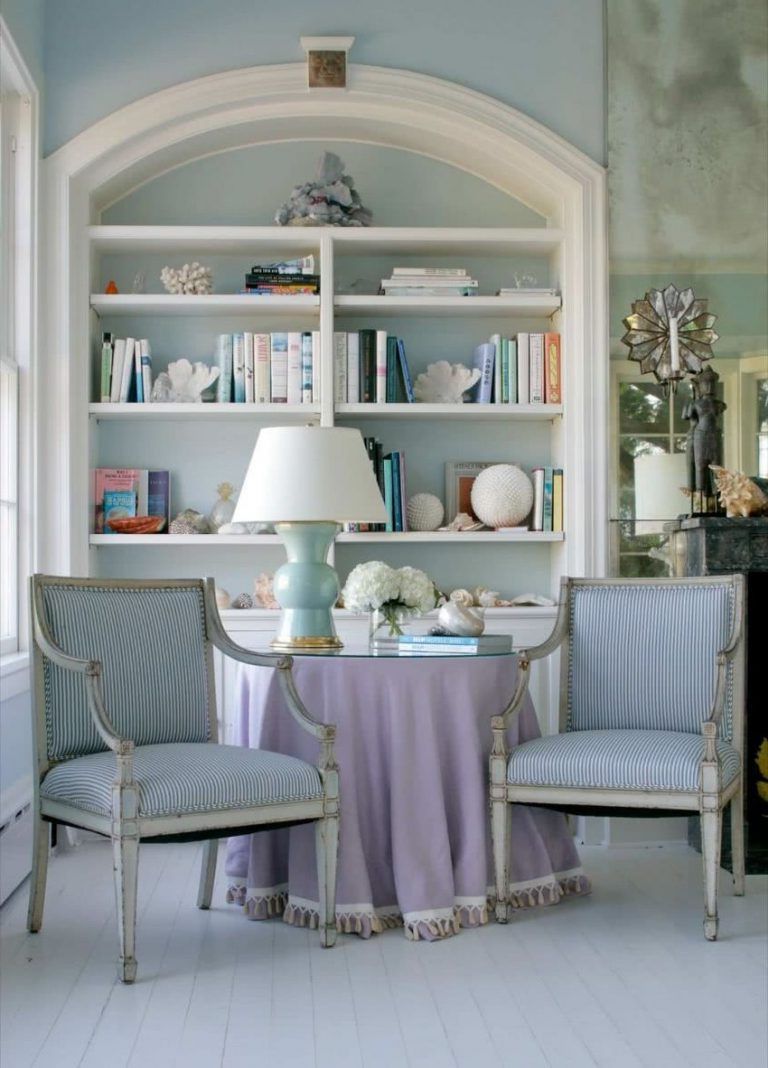 Blush pink
Similar to lavender, blush is another feminine shade that can be added to blue colors and create a feminine and liberating vibe.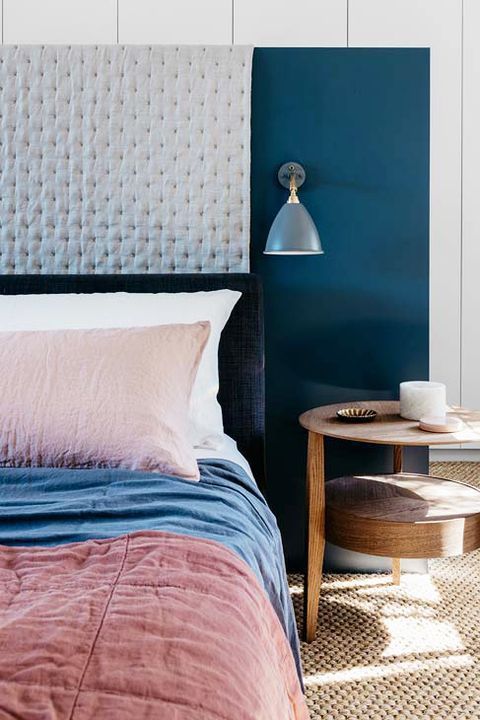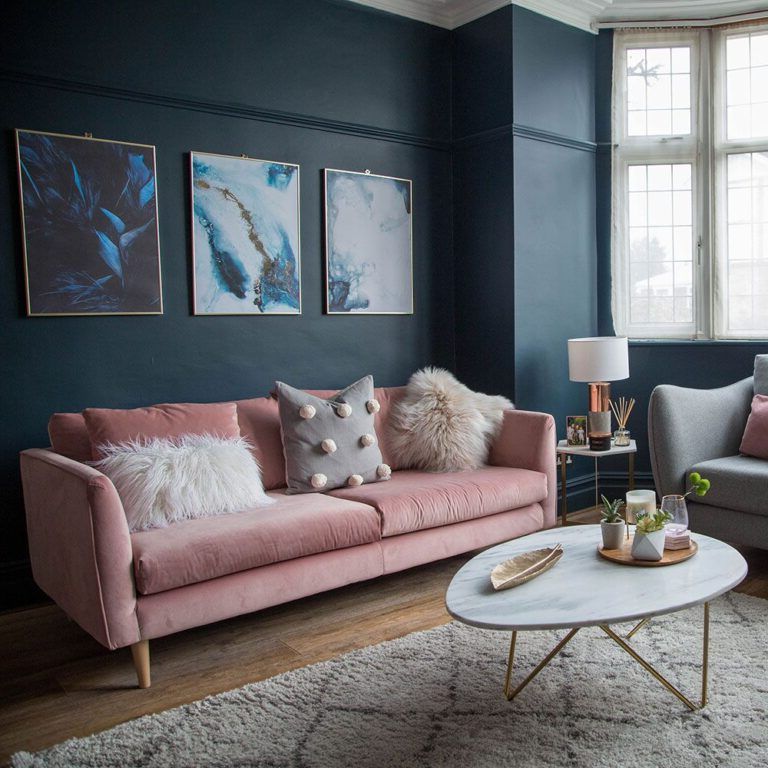 Coral
A very fun and energetic combo.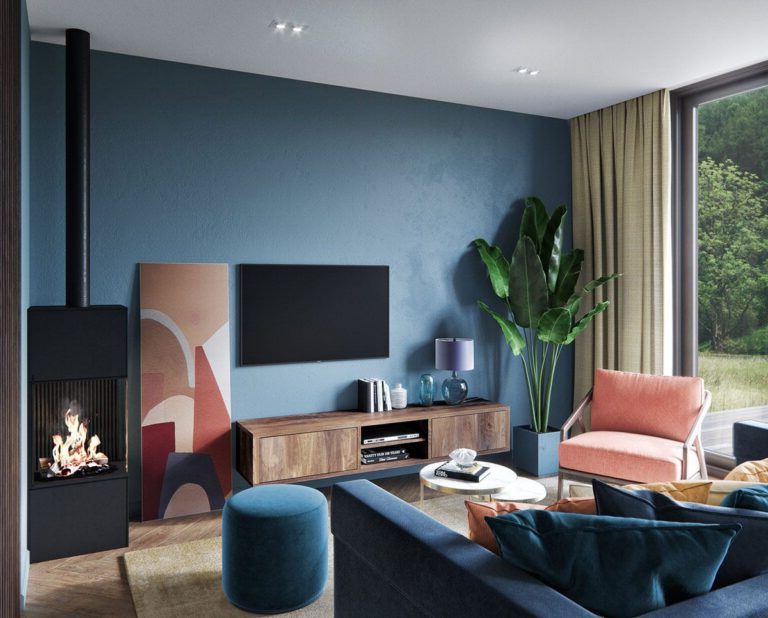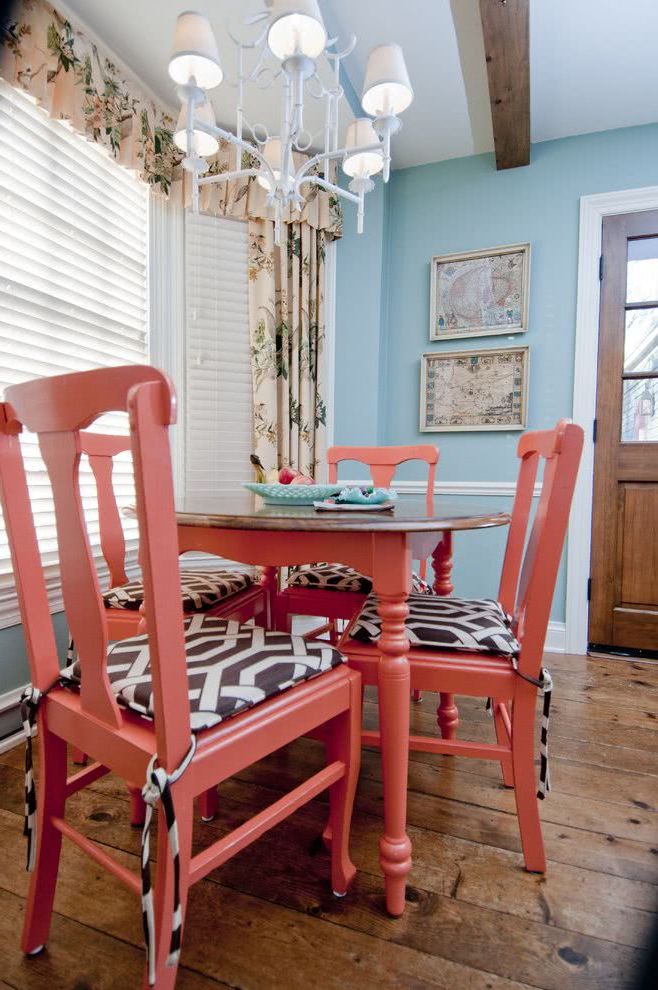 Bubblegum pink
This shade of pink, along with light blue, creates a perfect contrast for a child's bedroom. It's a really fun combination.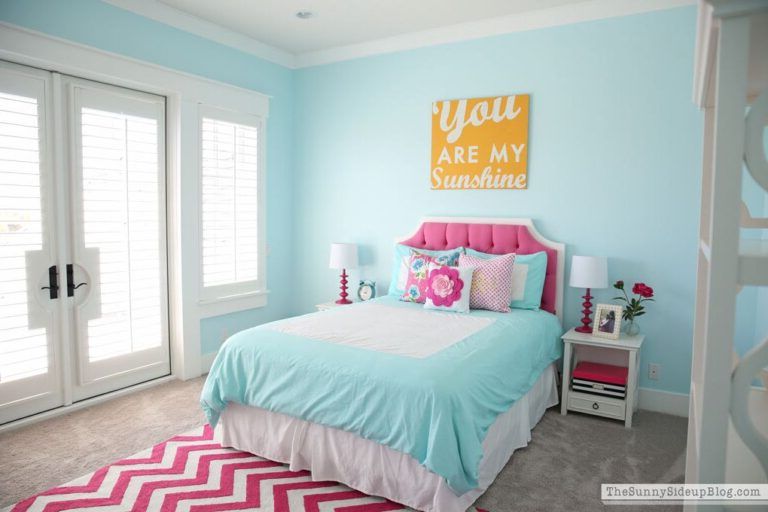 Orange
Orange is one of the colors opposite blue on the color wheel. This makes both colors stand out and come to life, making it an excellent combination.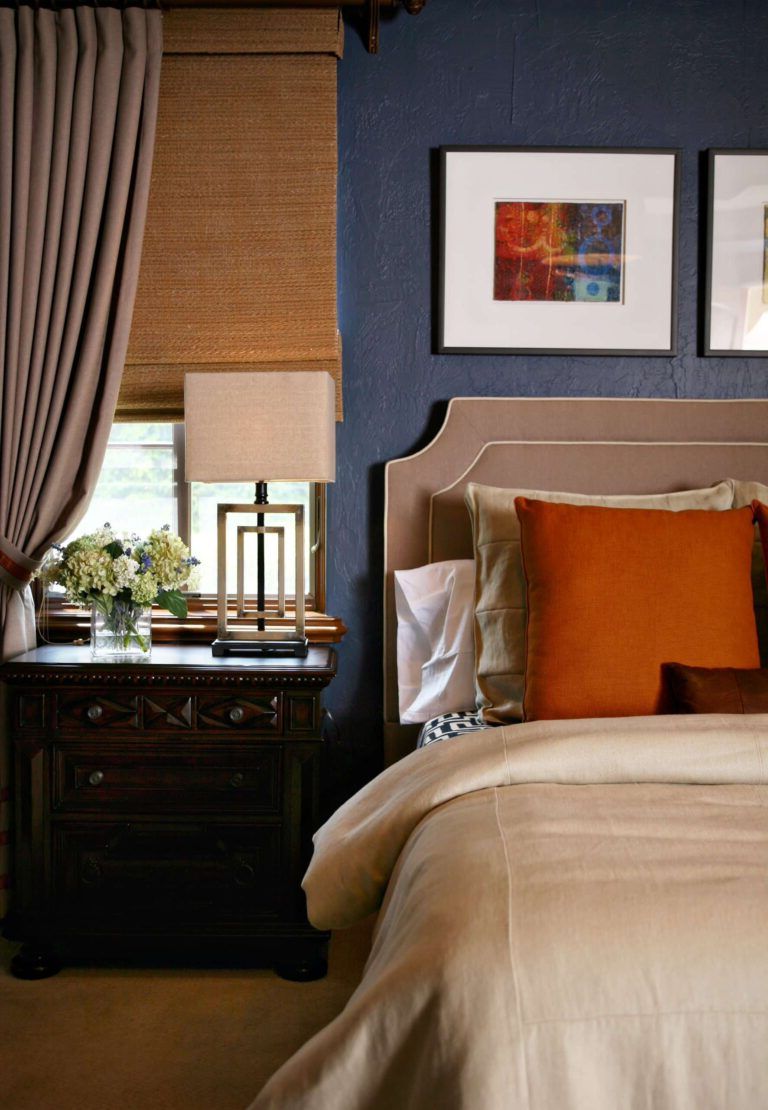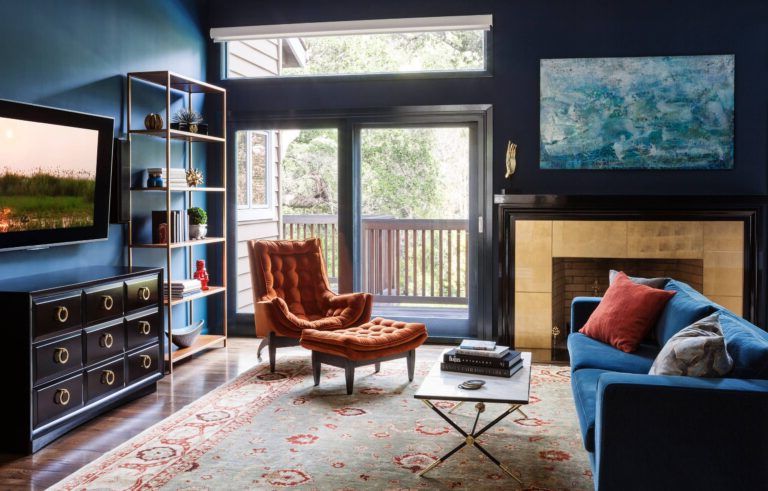 Peach
The color peach or peach, is another of the colors opposite to blue, so it is also a great choice. A room decorated in peach will look perhaps too pale, but in the company of blue, it will acquire a lot of strength and dynamism.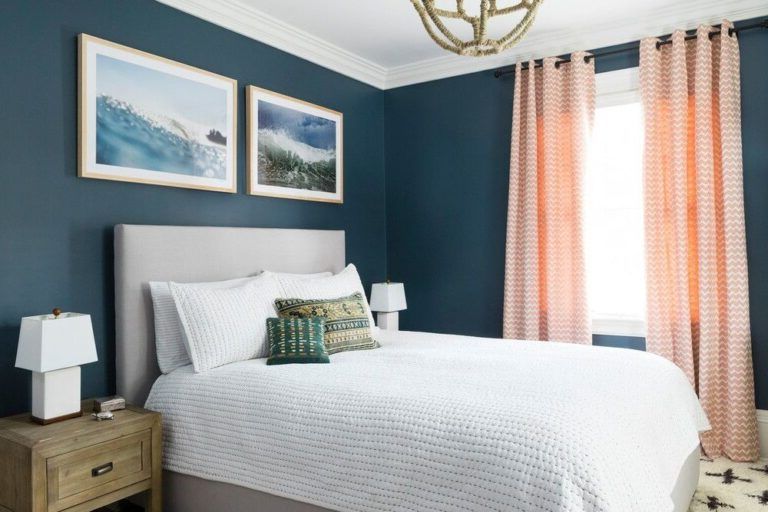 Canary yellow
You can give a room a sunny look by adding bright canary yellow accents against the blue. The two colors offset each other very well.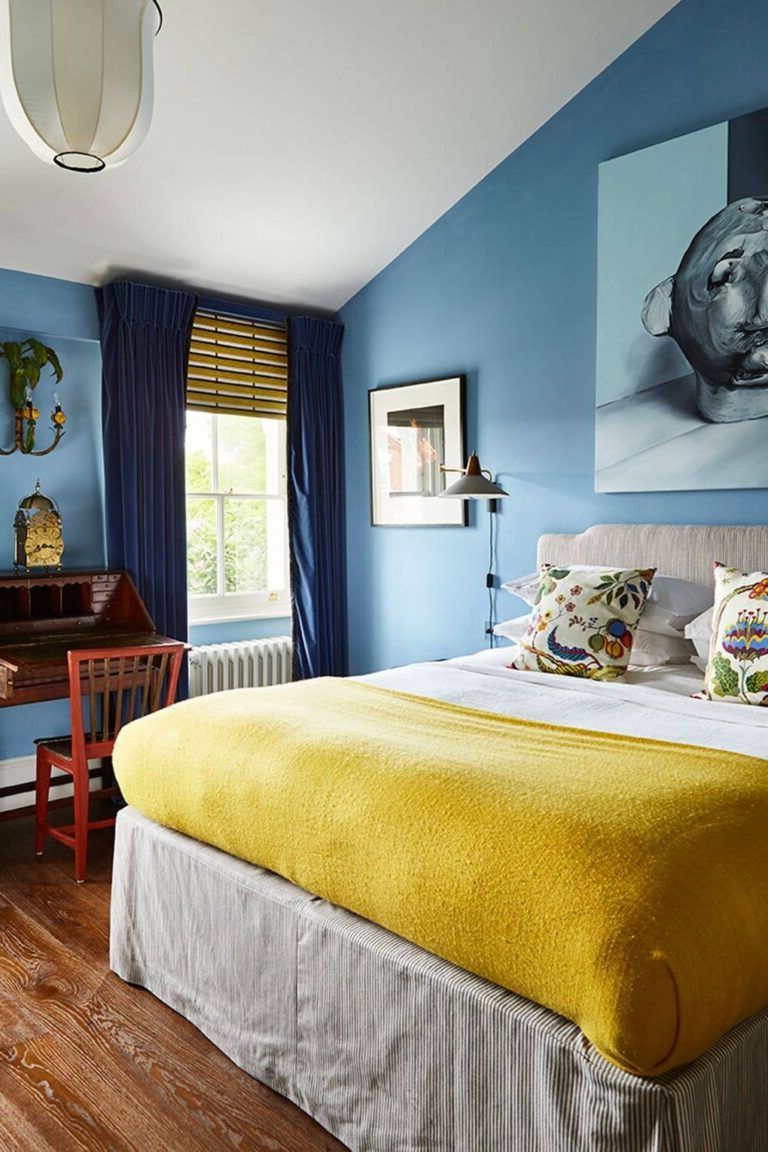 If there is a color that never goes out of style in bedroom decoration, thanks to the versatility it possesses, that is undoubtedly blue. This season, of course, is no exception, since it can be seen giving life to all spaces, regardless of the style in which they are decorated.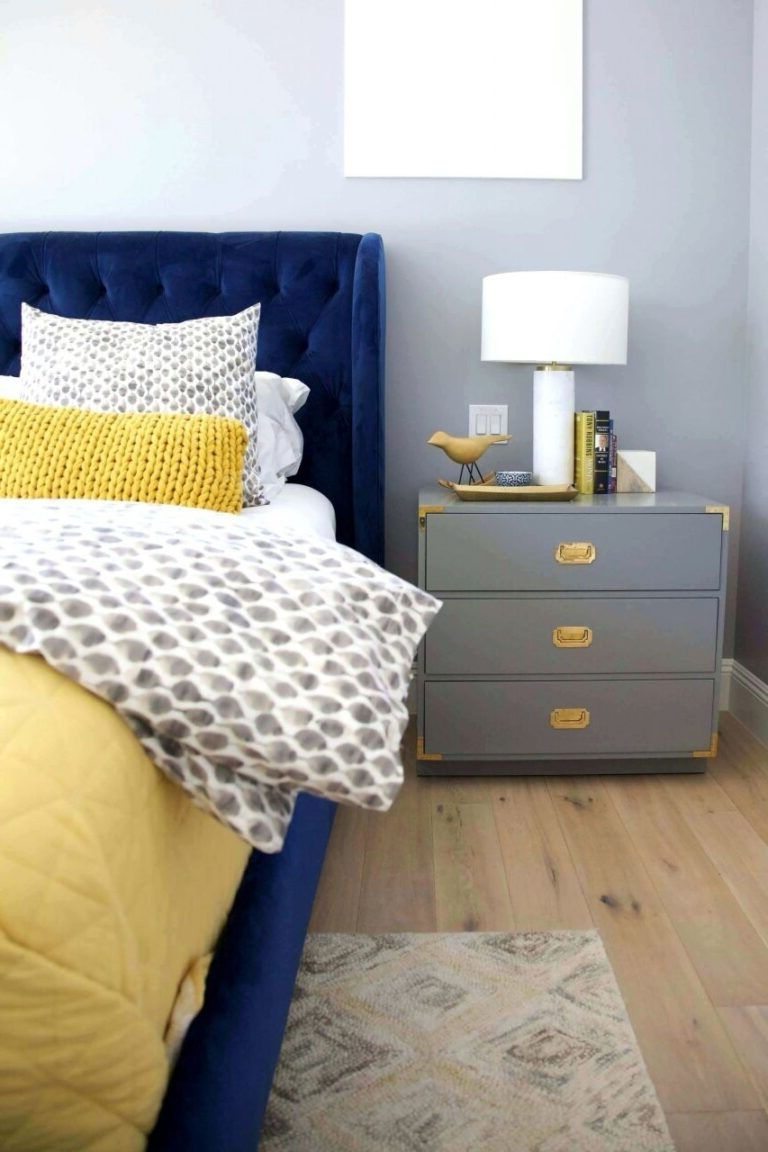 Yellow mustard
This is a very modern color set, which is trending today: blue and mustard yellow. Mustard yellow is causing quite a stir in the world of interior design and when paired with a blue, you can't go wrong.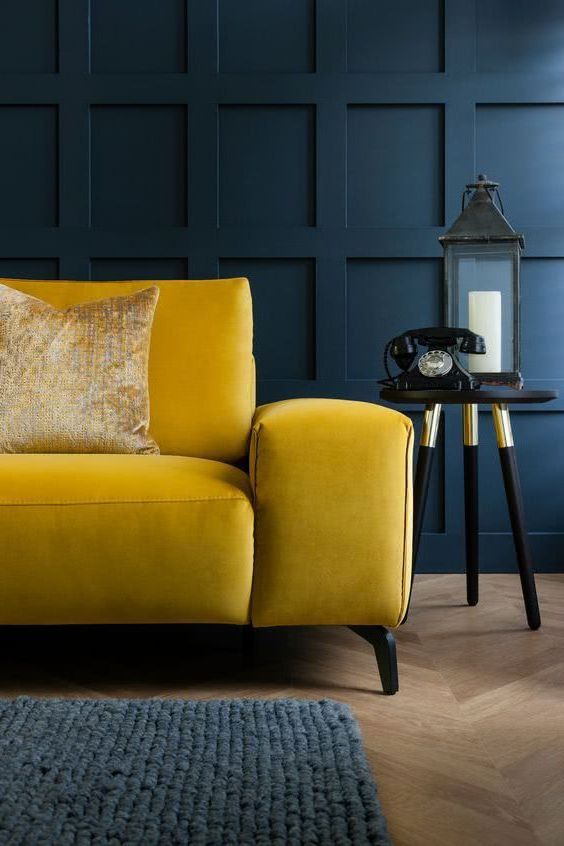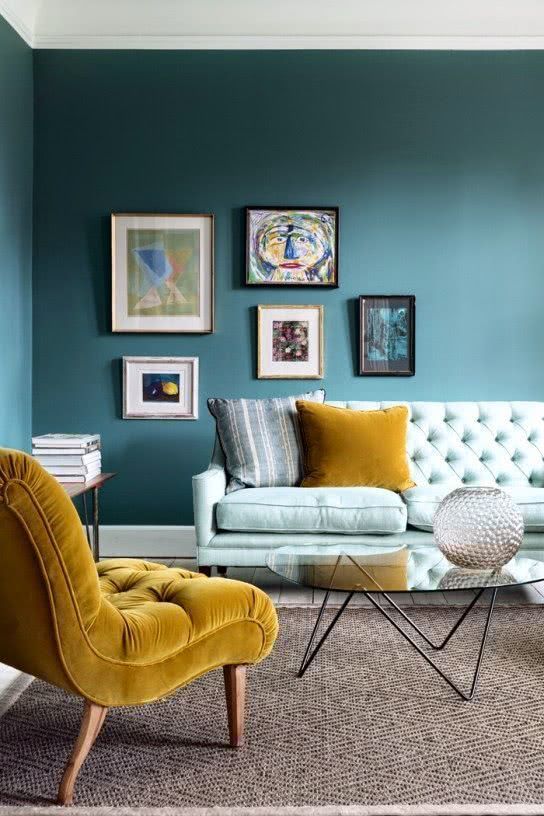 Beige champagne
The champagne color is not as spectacular as gold, but it gives off a feminine and shiny finish. And when combined with blue, the contrast between the two can create a magical space in any corner.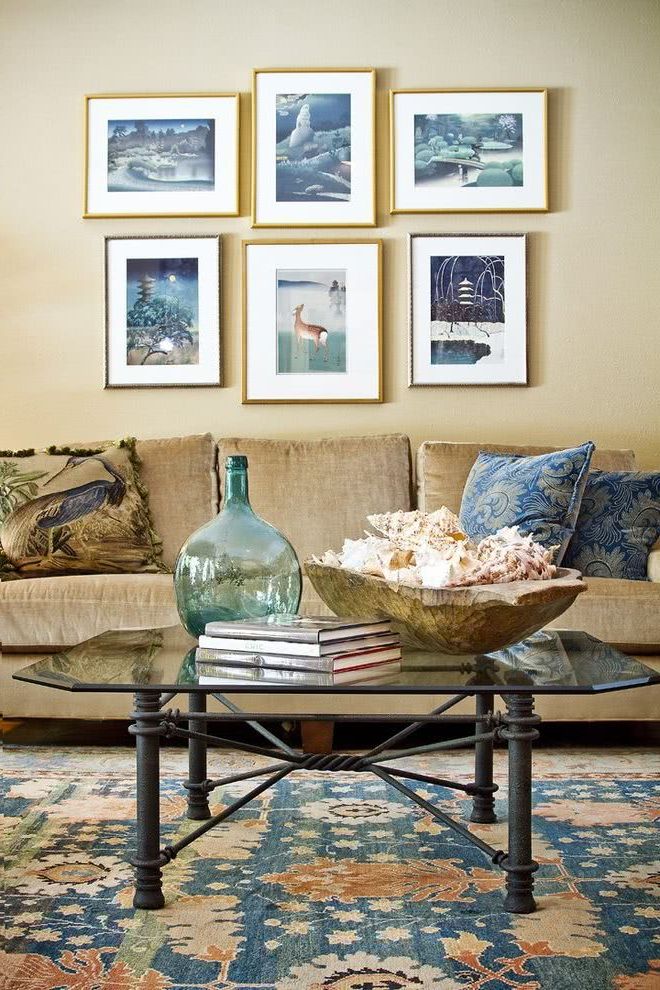 The inclusion of this color in the living room can be done in large details such as walls, furniture and even floors, as well as in smaller decorative details such as cushions, curtains, rugs and endless decorative items. plus. It can be the most effective way to give a 180º turn to monotonous and unattractive decorations.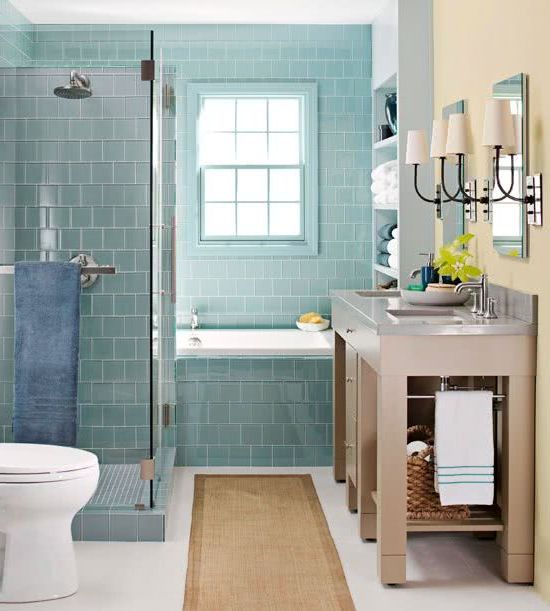 If you want a cozy atmosphere, but very elegant, try the combination of these two colors. Both are soft tones that can dress up any room in the house.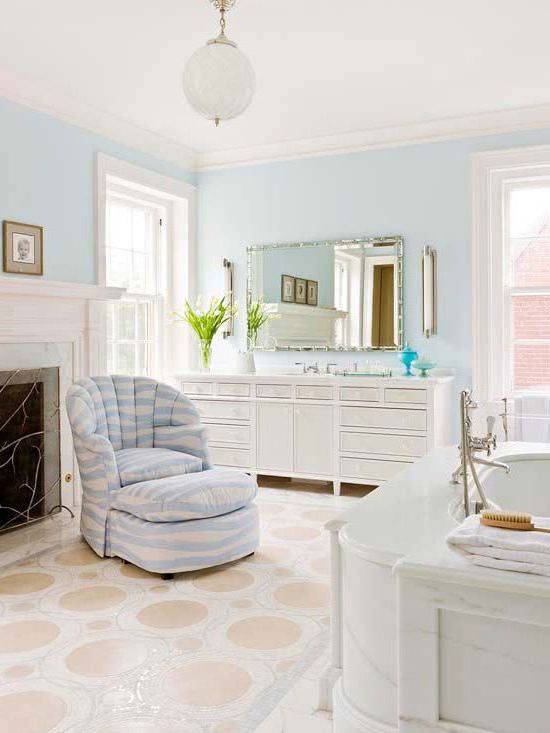 If you want to give a touch of the sea, then don't hesitate to add some decorations in turquoise tones to this decoration or even dare with decorations that include sea sand or shells… get your originality, anything goes.
Chocolate brown
To achieve a traditional and cozy look you can add a chocolate brown to the blue. It's an easy way to dress up a room for lounging.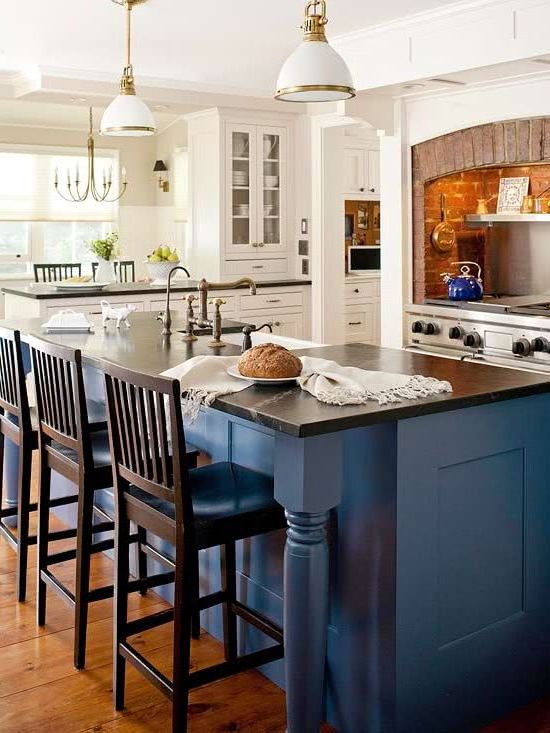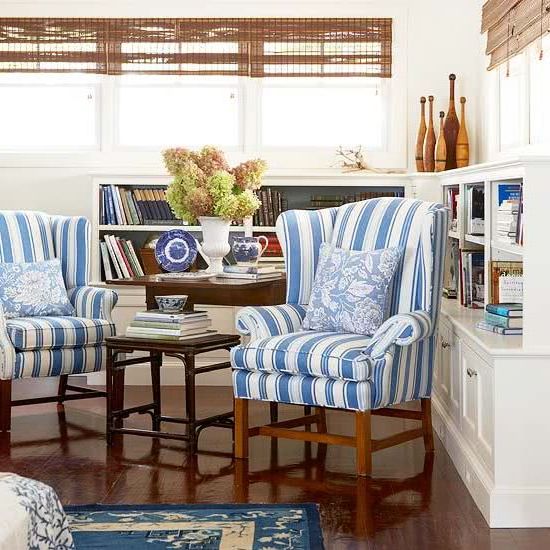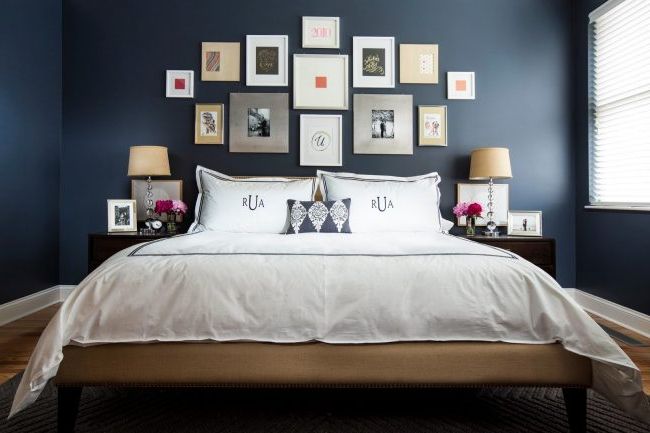 Olive green
We love the organic and natural feel that comes from combining blue with an olive green hue. It is a very original way of decorating, which exudes a very similar feeling to the holidays.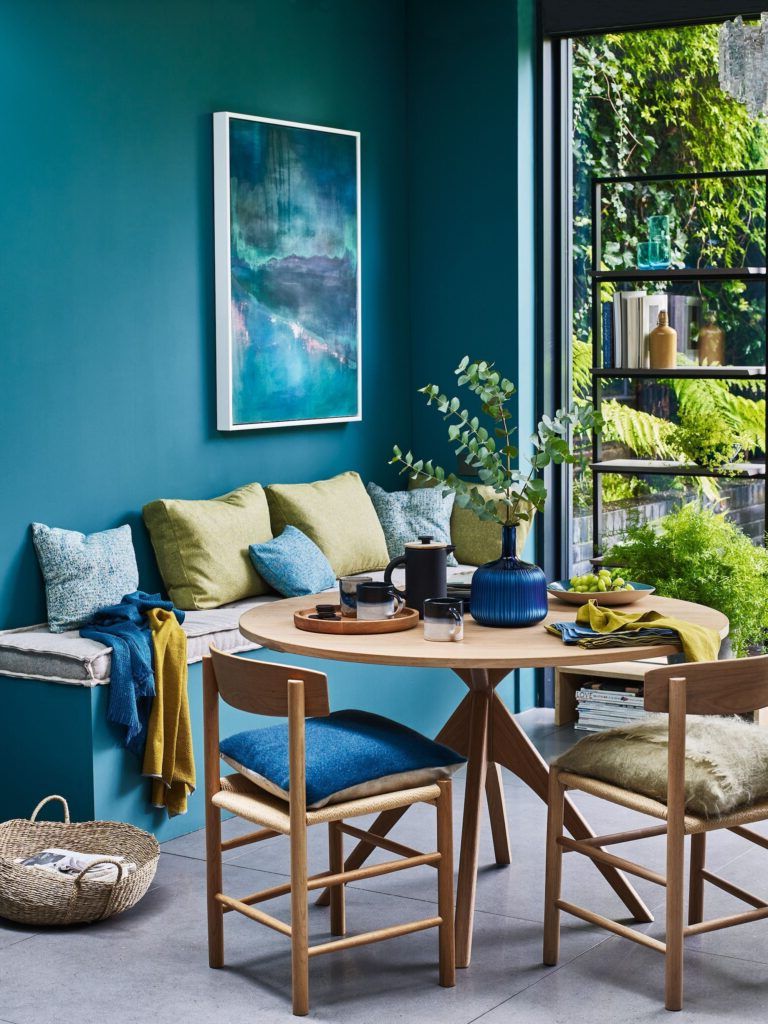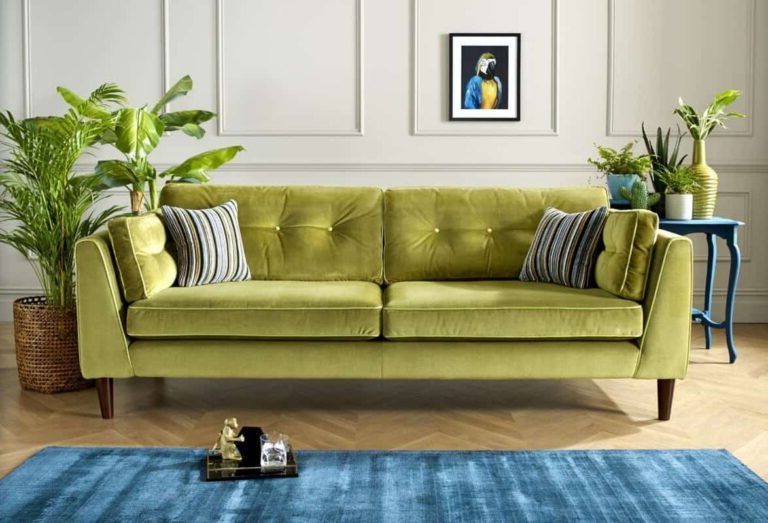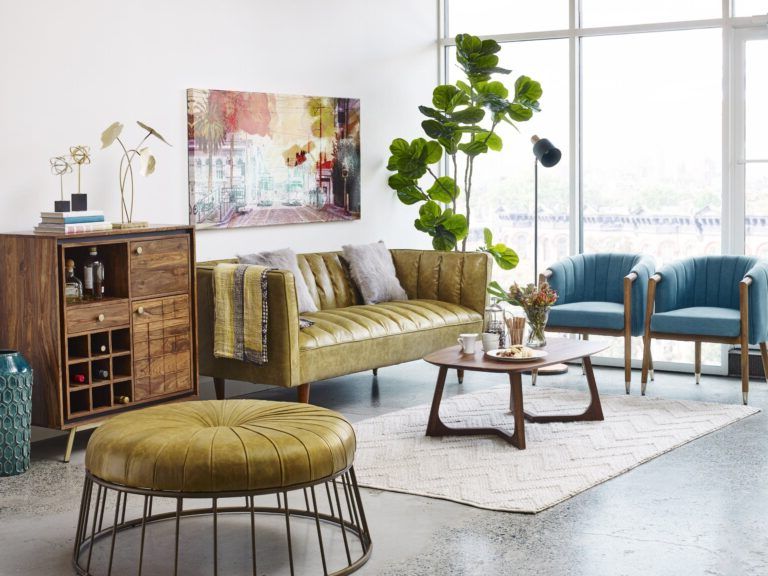 Mint green
You can create a delicate room by combining cool blues and mint greens. With these delicate tones you can easily transform the living room or dining room into something with a vintage and very feminine spirit.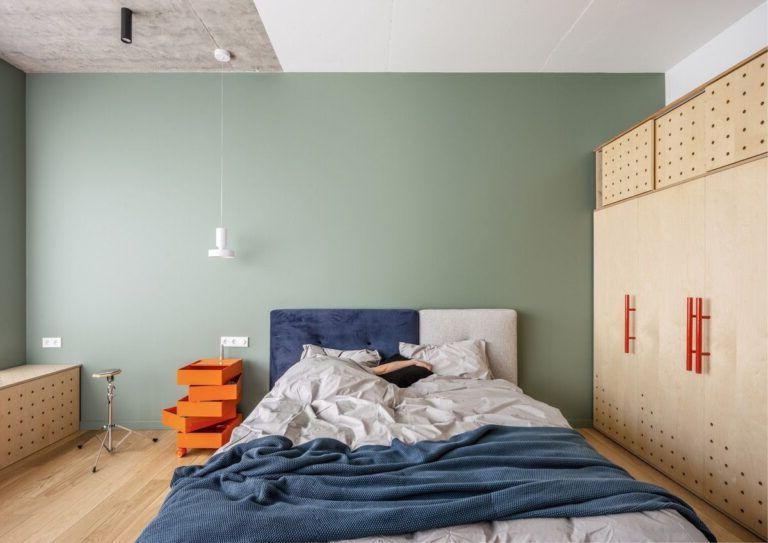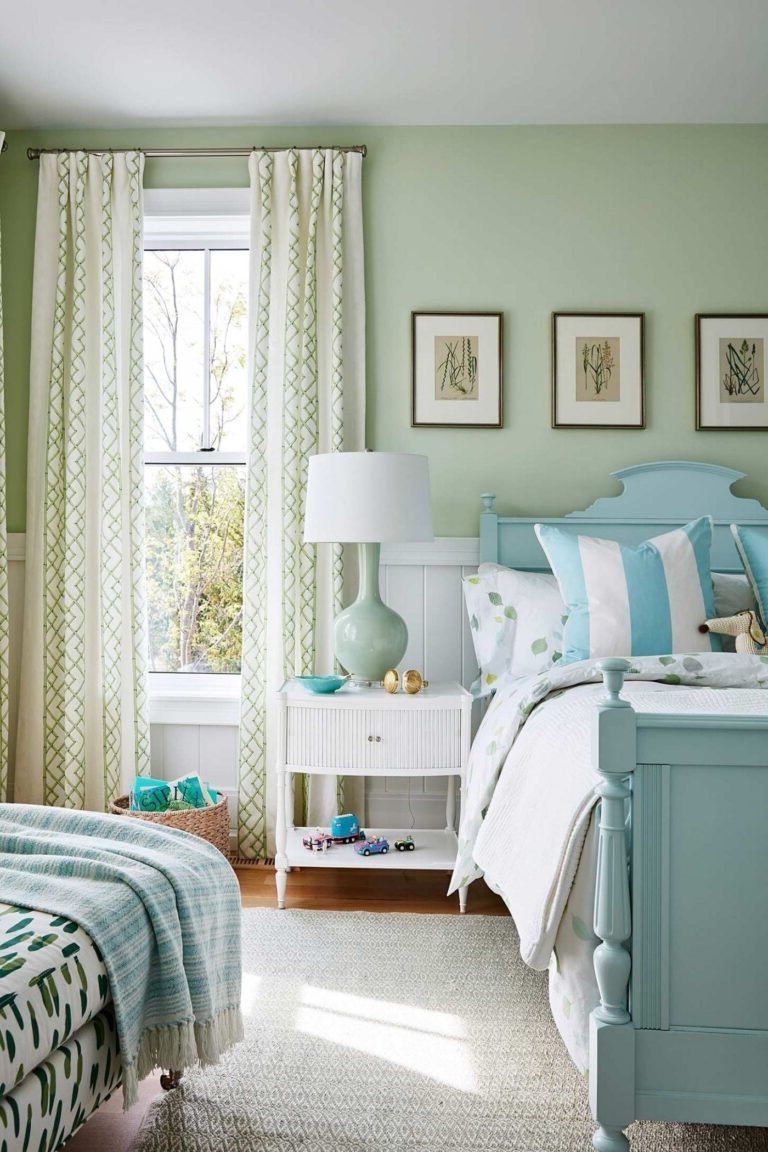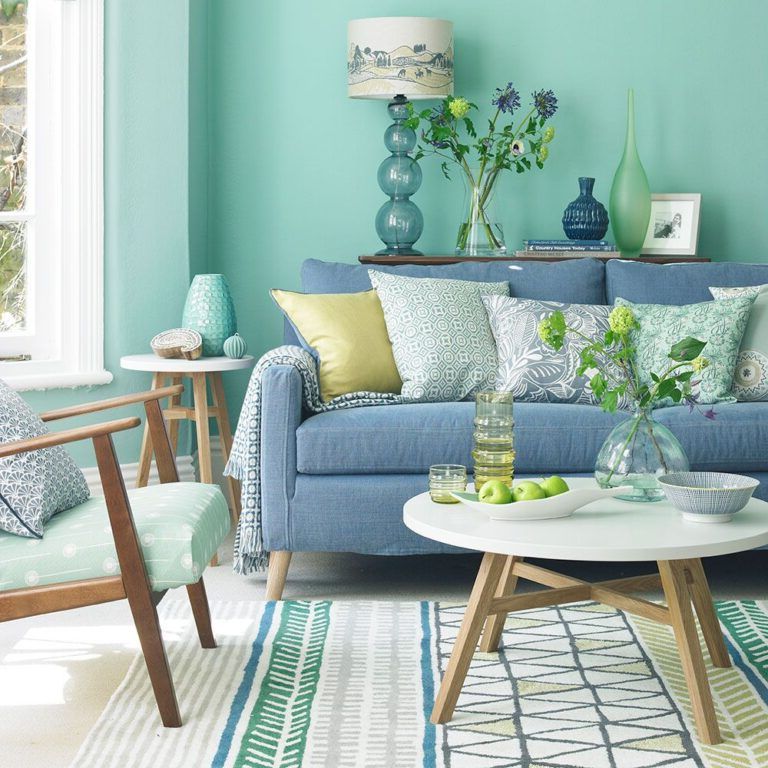 Bluish green
Blue and teal may look similar, but they are quite different in style and presence. When the duo come together, they can enhance the overall energy of the room and provide a more youthful look.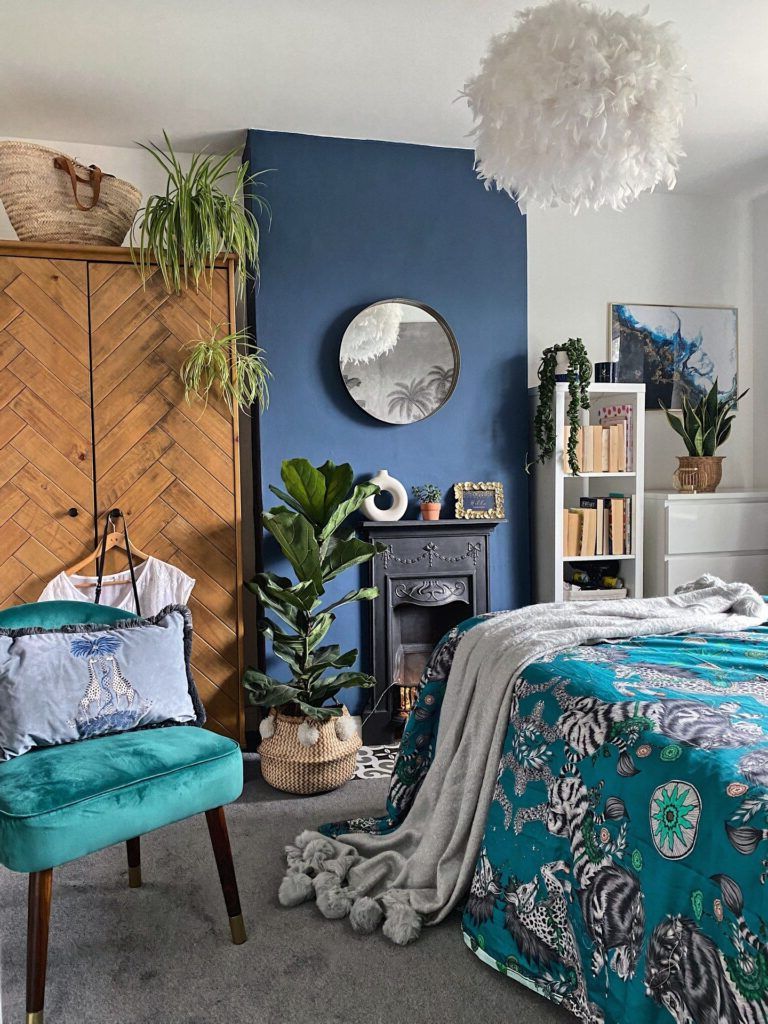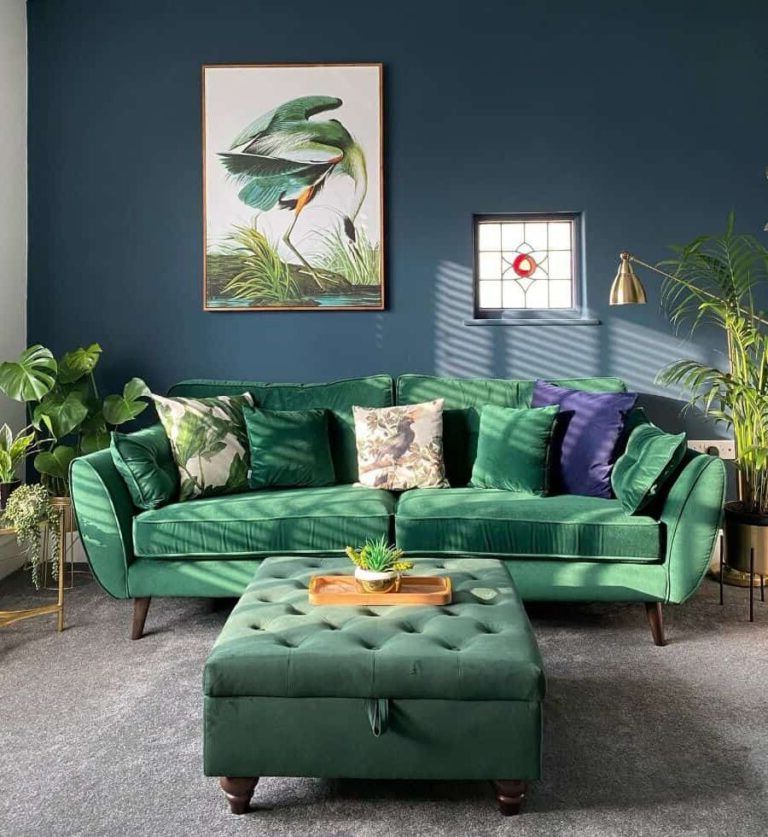 Silver or gray
This combination can achieve a very modern and futuristic look. Any shade of blue will look great paired with shades of silver.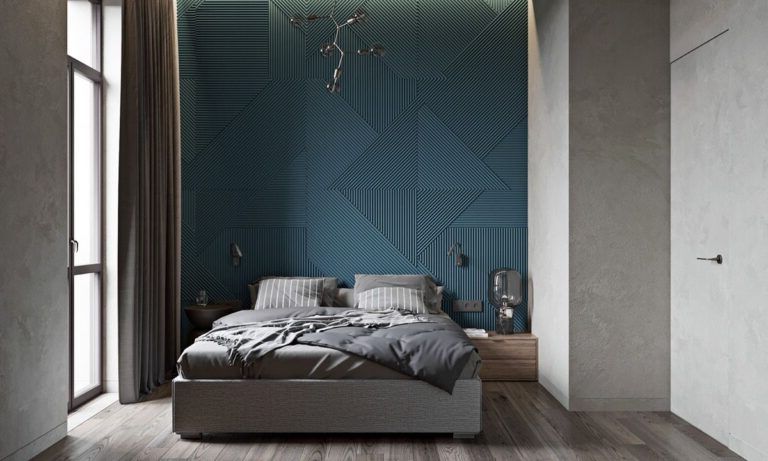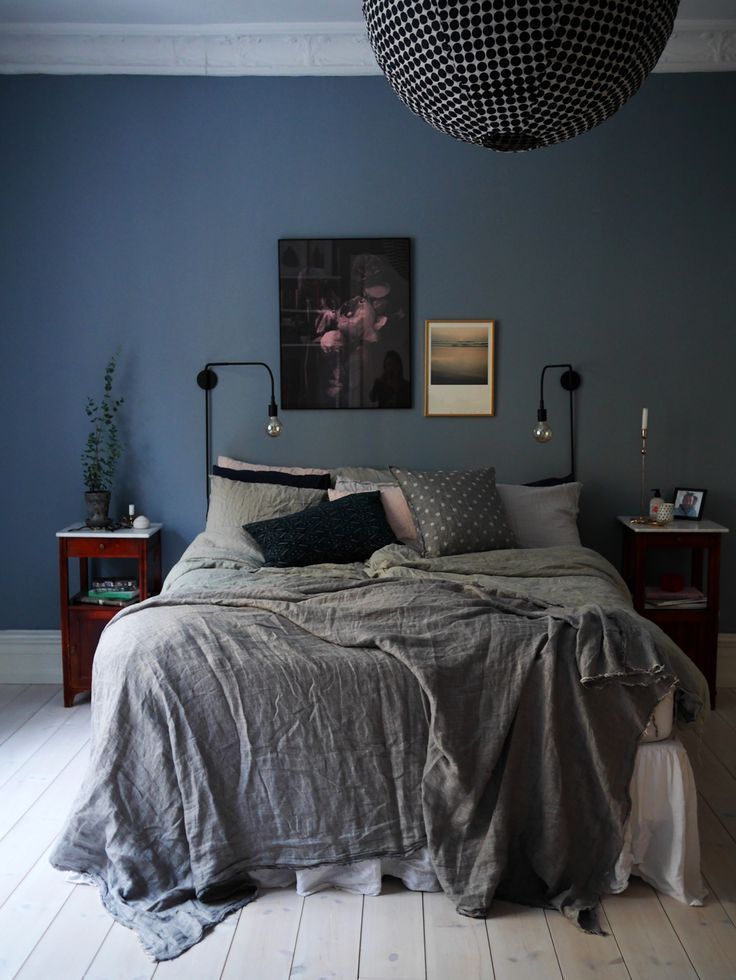 If you want to give a different touch with a contrast of another color, the best way is with silver or gray.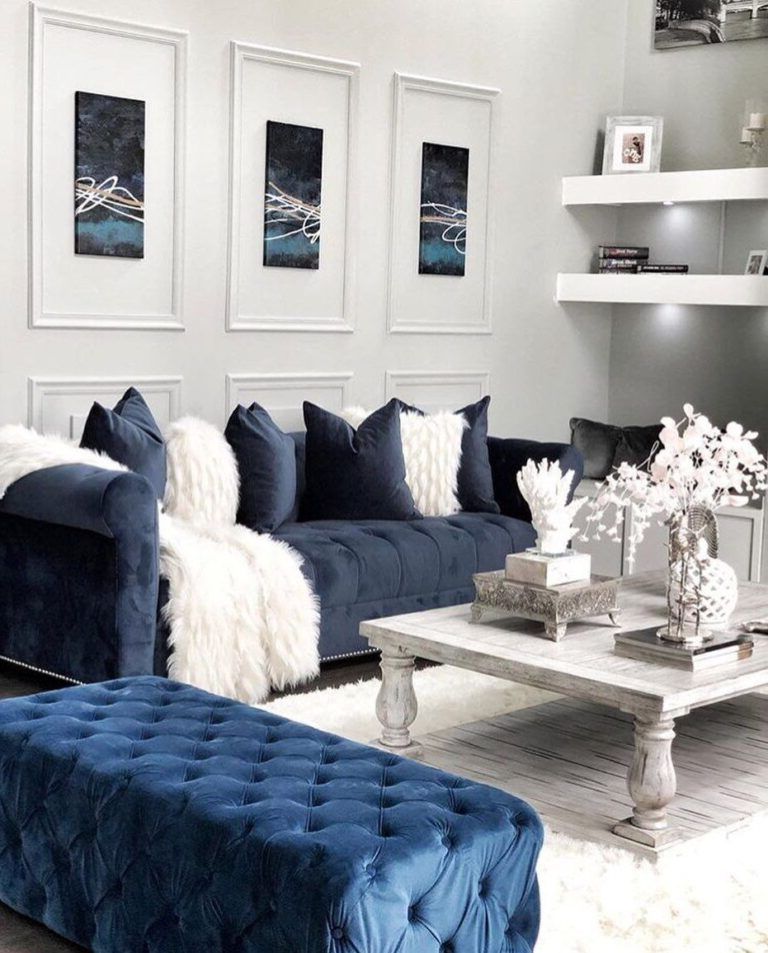 Ash grey
A personal favorite on the list, ash grays and blues can transform a room into something with a welcoming spirit and calming energy. It is so soft and peaceful that you will never want to leave.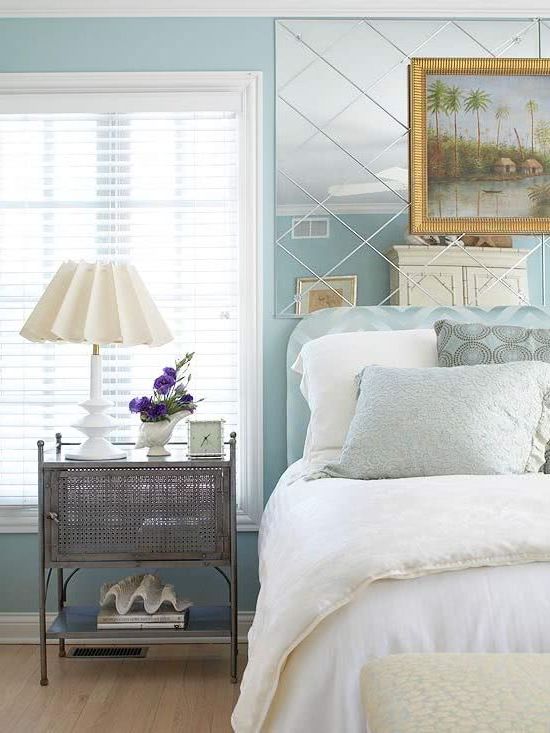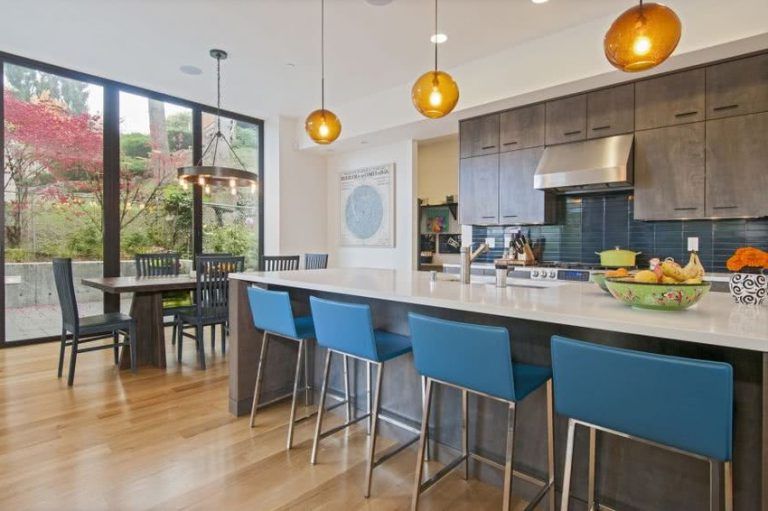 Black
For a bolder, more masculine vibe, try pairing a soft black with any shade of blue you like. It's perfect for the bedroom or even an office, making for a powerful and bold mood.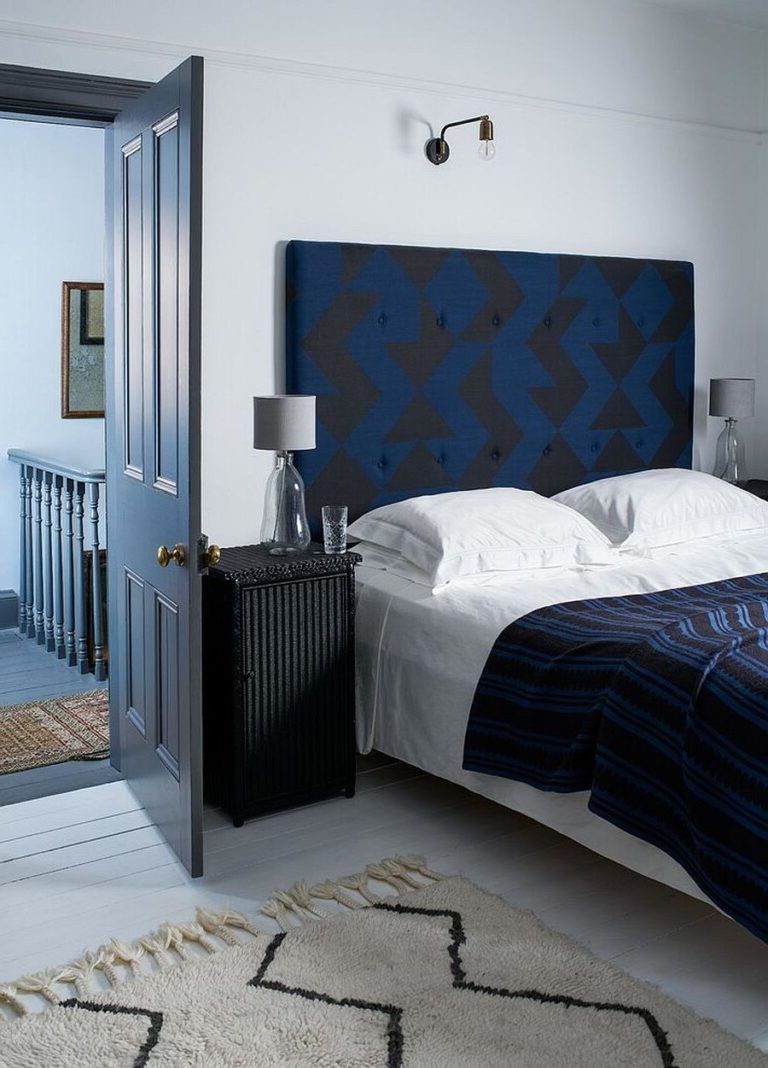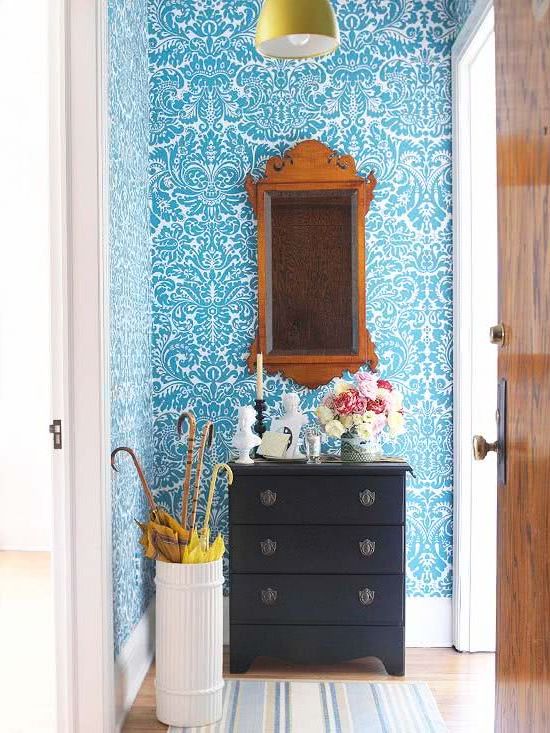 Different shades of blue
You can use the different shades of blue that the range presents you. For example, the walls and curtains in light blue, combining with the walls and the cushions on the bed.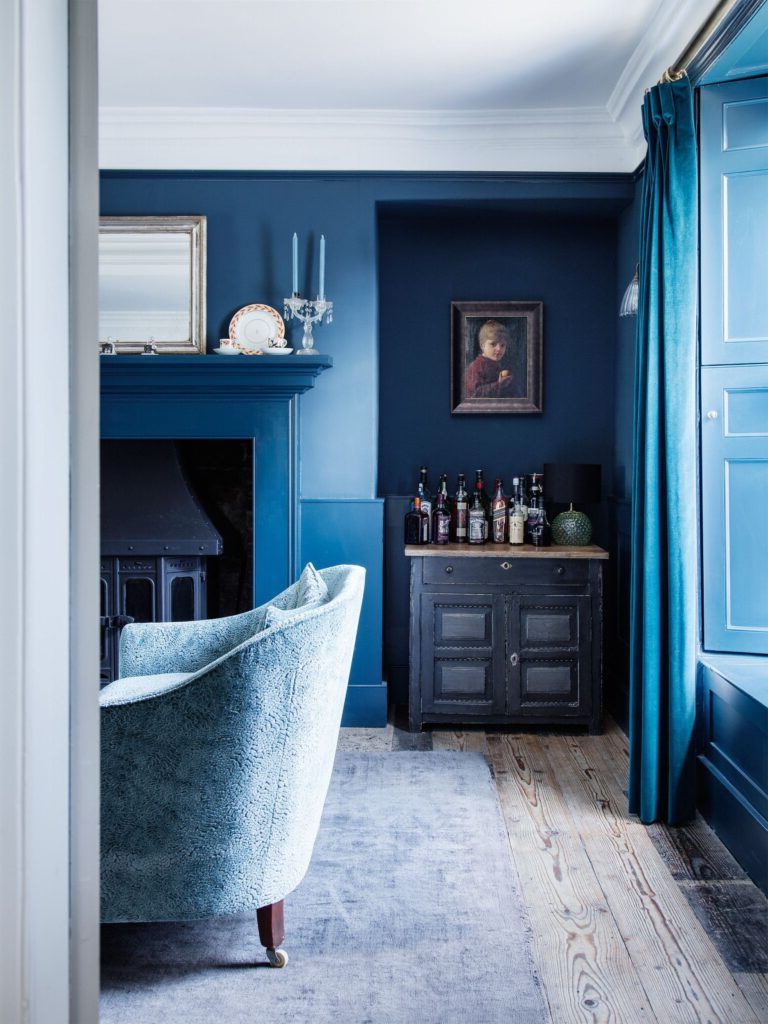 Blue is one of the timeless colors that is most successful in decorating spaces, regardless of their style, thanks to the enormous versatility it possesses.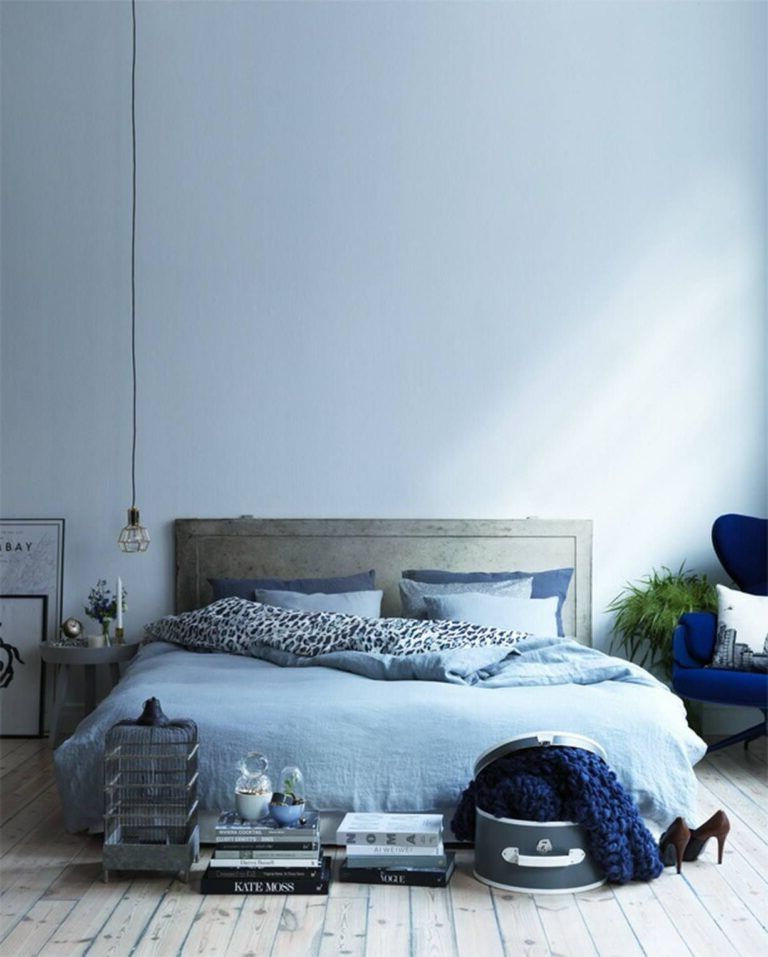 It is a highly energizing color so it easily removes monotony from spaces and gives them a much more cheerful, fresh and welcoming appearance; which allows us to choose it to give life to living rooms, kitchens, bedrooms and bathrooms.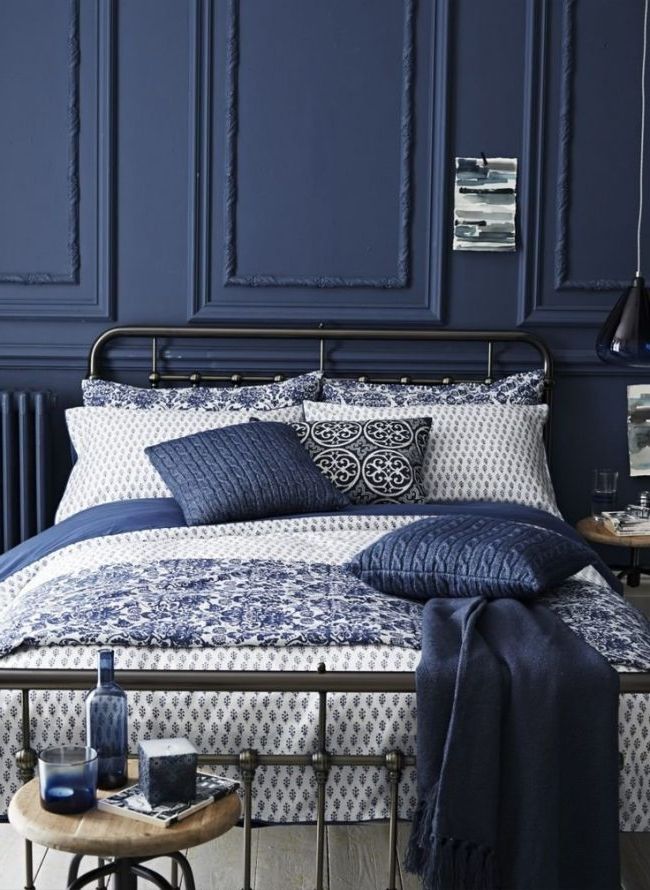 And thanks to the versatility that it possesses, which we mentioned before, it is ideal both for incorporating it into spaces as well as for combining with other colors of our liking, since the palette with which it is compatible is enormous.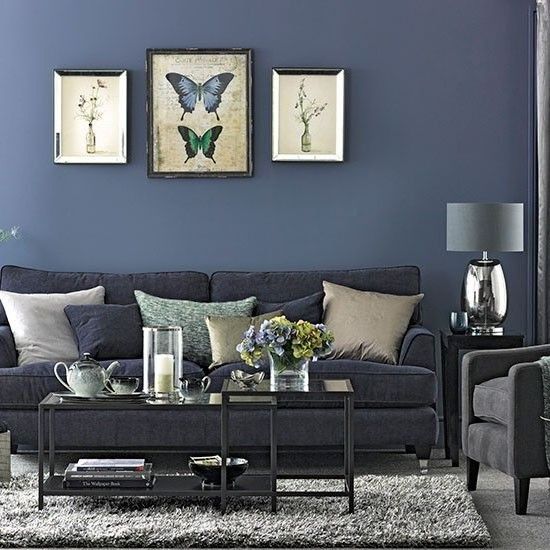 In addition to the fact that it has such power to enhance the spaces that there is no reason to choose to have walls and ceilings in that color, but adopting it in furniture and accessories can often be more than enough to give vitality and freshness to the environments.