Green exudes calm and calming vibes, making it a perfect color to design for any space in the home. In addition, it reminds us of nature and helps us bring the outdoors into our home with its bright hues.
We love this color because it has the serenity of a neutral color, but at the same time it brings a lot of energy and character. In case you are looking for inspiration to add this color to your home, here are our ideas for green paints in decoration.
When used correctly, it can make a soft and delicate statement in any room. It's especially perfect for a bedroom, where it can be relaxing, refreshing, and invigorating all at once. It is a flexible color, easy to apply in our decoration, which brings a lot of harmony.
Warm green
Warm green in particular has a yellow tint, as we can see in some shades like apple or lime green.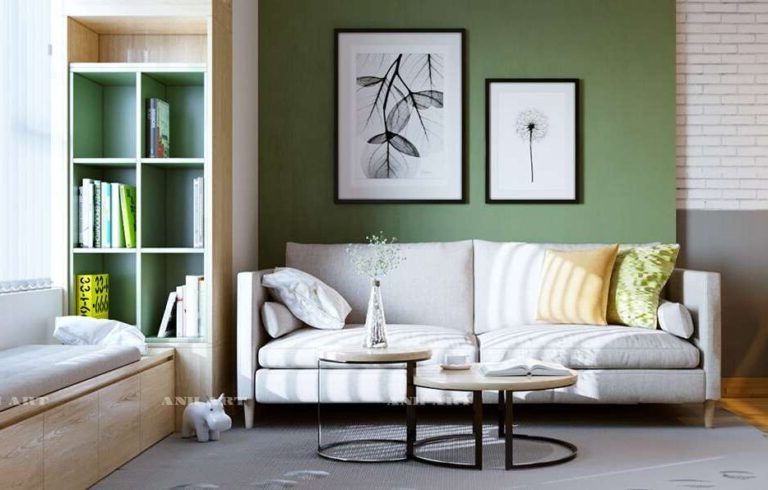 It can be used on a sofa and cushions to level out an all-white room. You can include natural wood furniture, a rustic beige rug, and use cushions in a lighter or darker shade of a similar green on the sofa.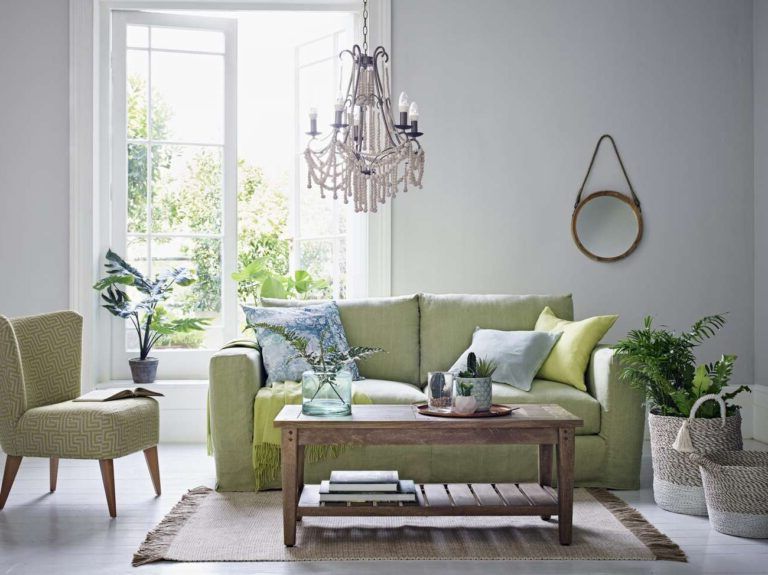 Cold green
Cool shades of green have a blue undertone, such as mint, turquoise, or teal. Although these tones can be intense, it is advisable to use a pastel tone such as soft jade for the walls and include dark blue decorative elements in the rest of the room.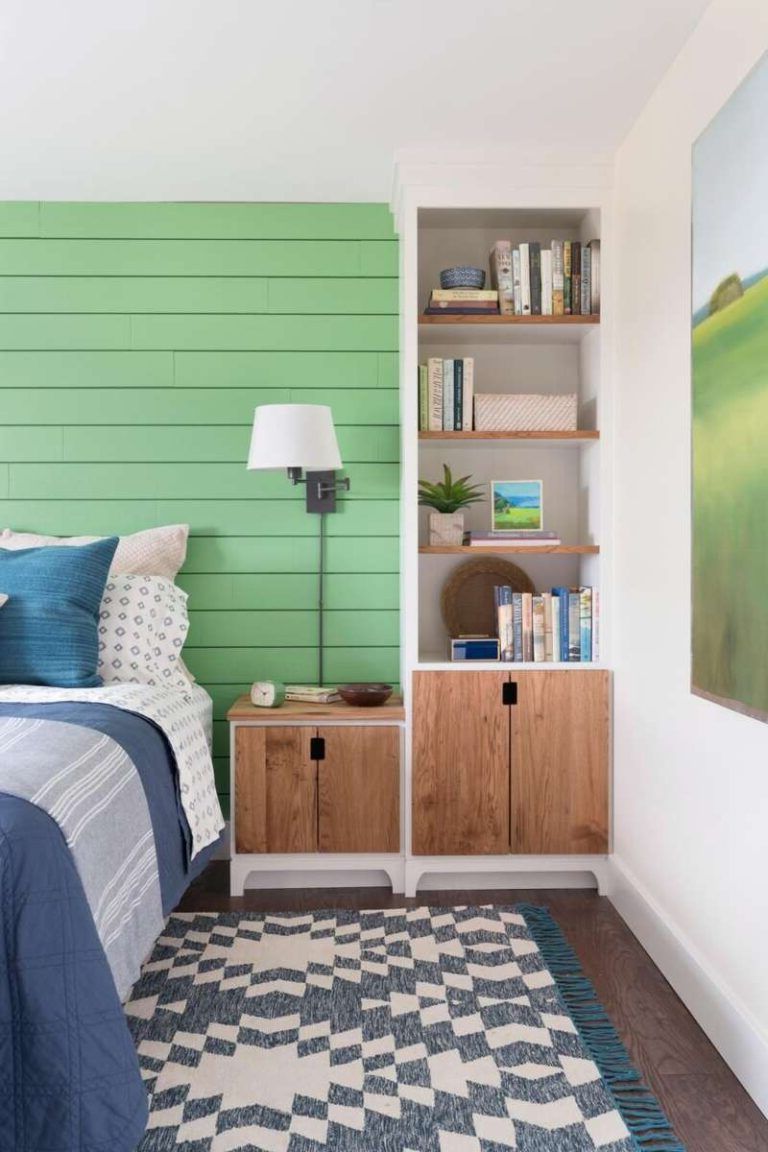 Sage
Think about the style of your decoration. A soft, sage green, in particular, works well with modern and rustic styles that use a lot of wood in the furniture.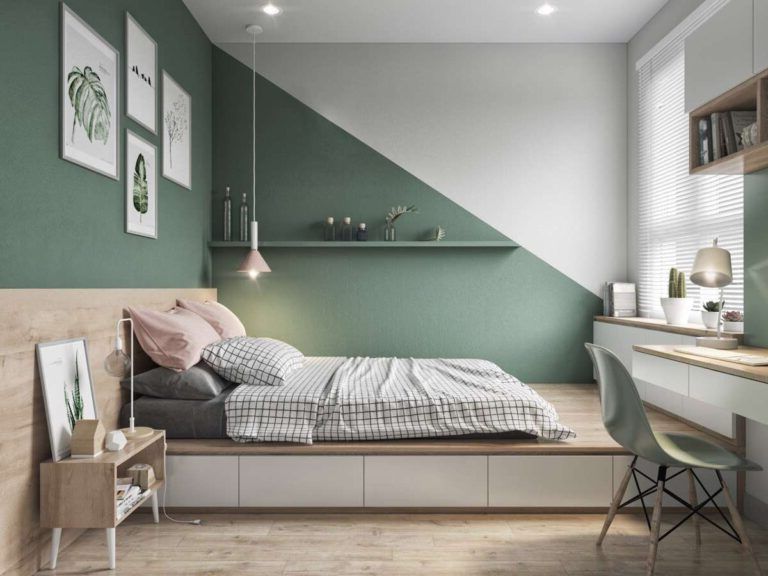 Dark green
Dark green, like forest tones, works great with a more classic, conventional look, and you can mix it with other rich tones like burgundy, crimson, or brown for an exquisite look.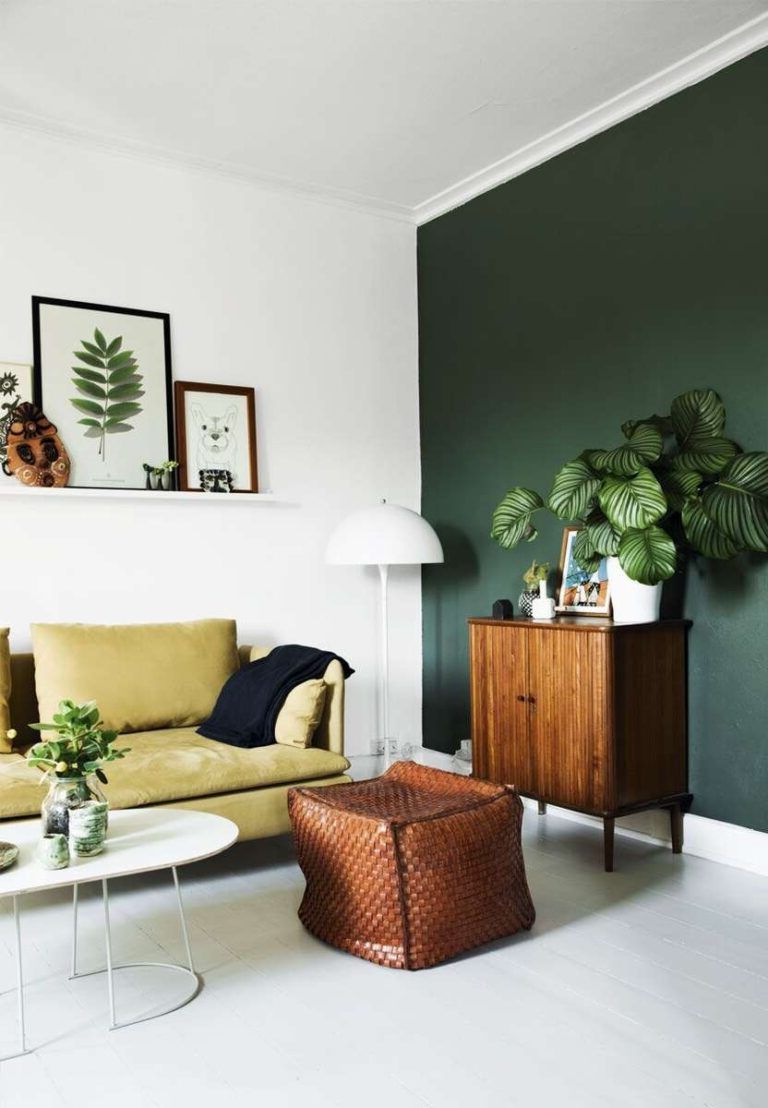 Apple
Apple green walls combined with rich textures perfectly complement rustic décor.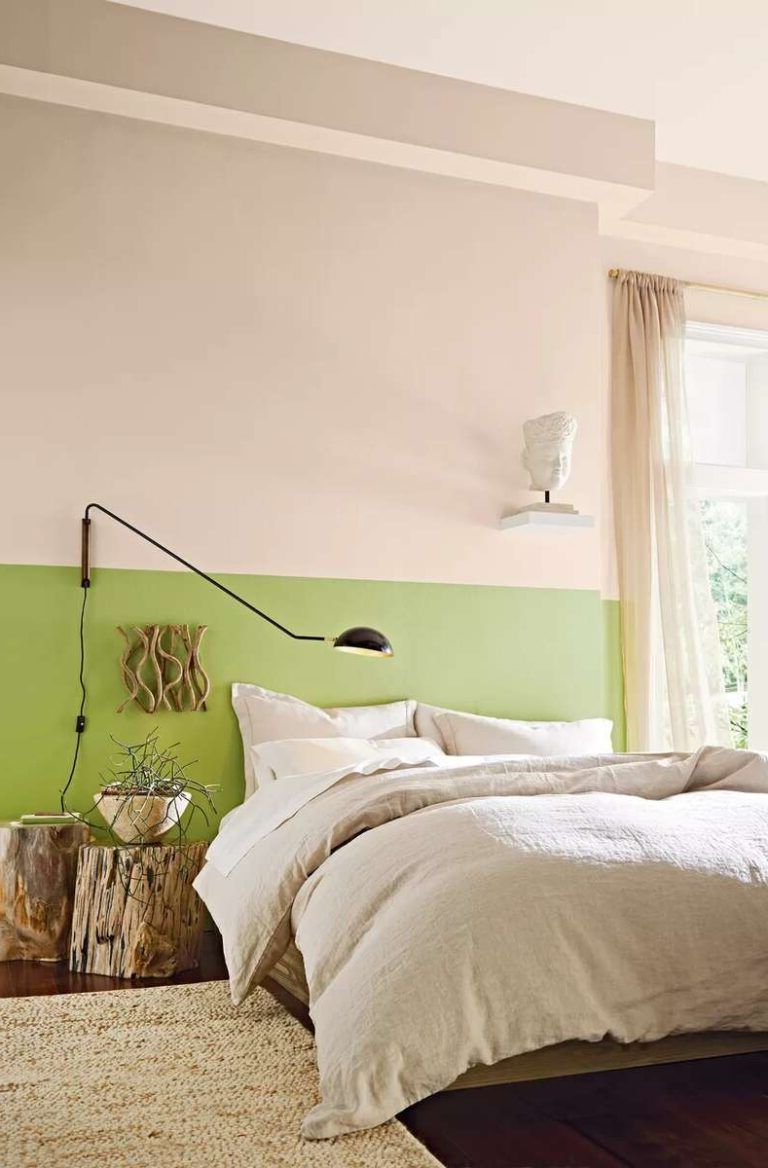 Chartreuse o lima
If you like ultra-vibrant hues, try chartreuse or lime green combined with red or purple for a punchy vibe.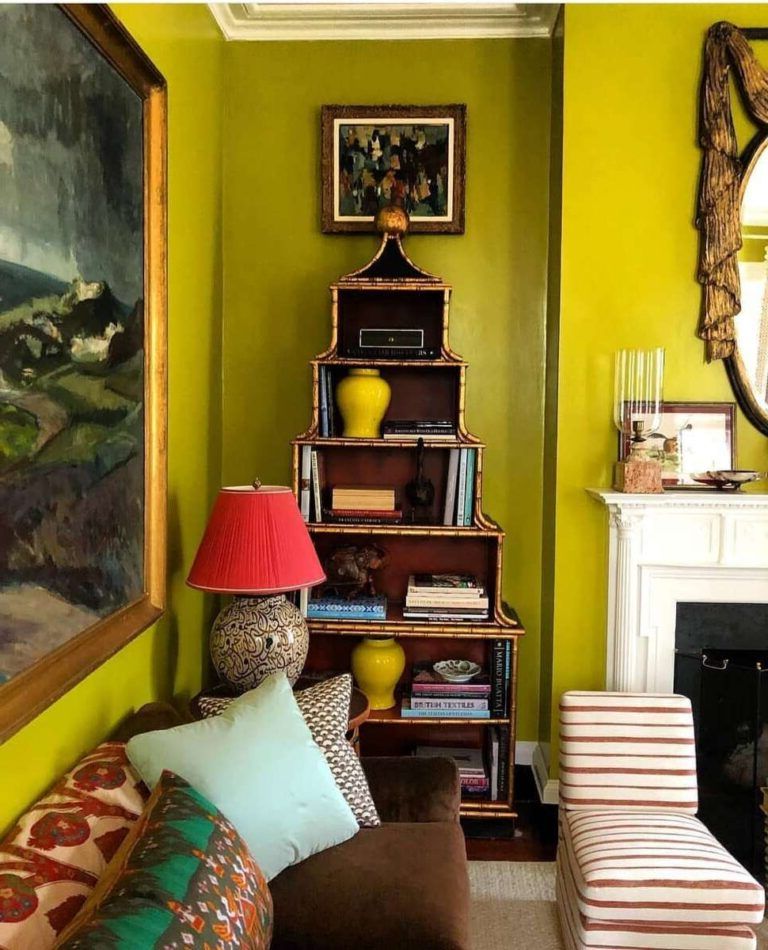 Mint
You can use mint green walls as a background for a wide variety of styles and designs.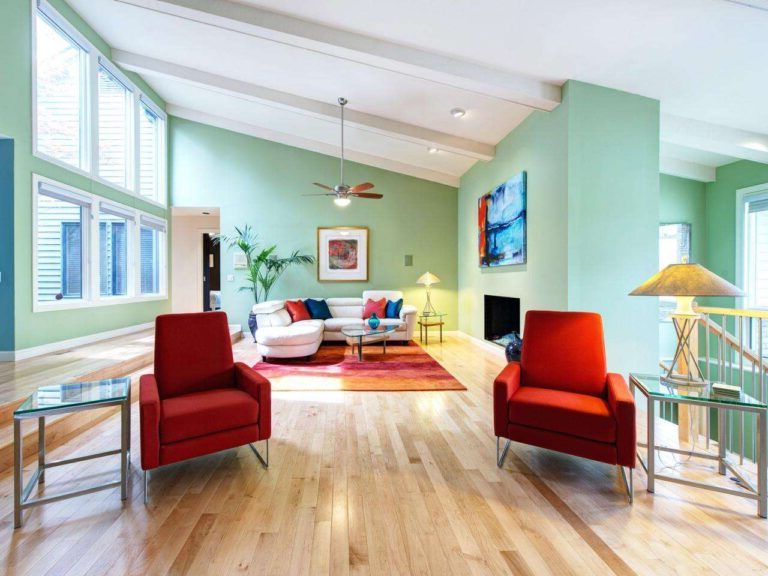 A room with this color on the walls and armchairs in red tones can ignite the senses. You can use paintings, cushions and rugs in vibrant colors to brighten up the space.
Olive
An olive green wall allows a space to be relaxing for the eyes and the mind. You can transform a dull room into a cozy and refreshing one.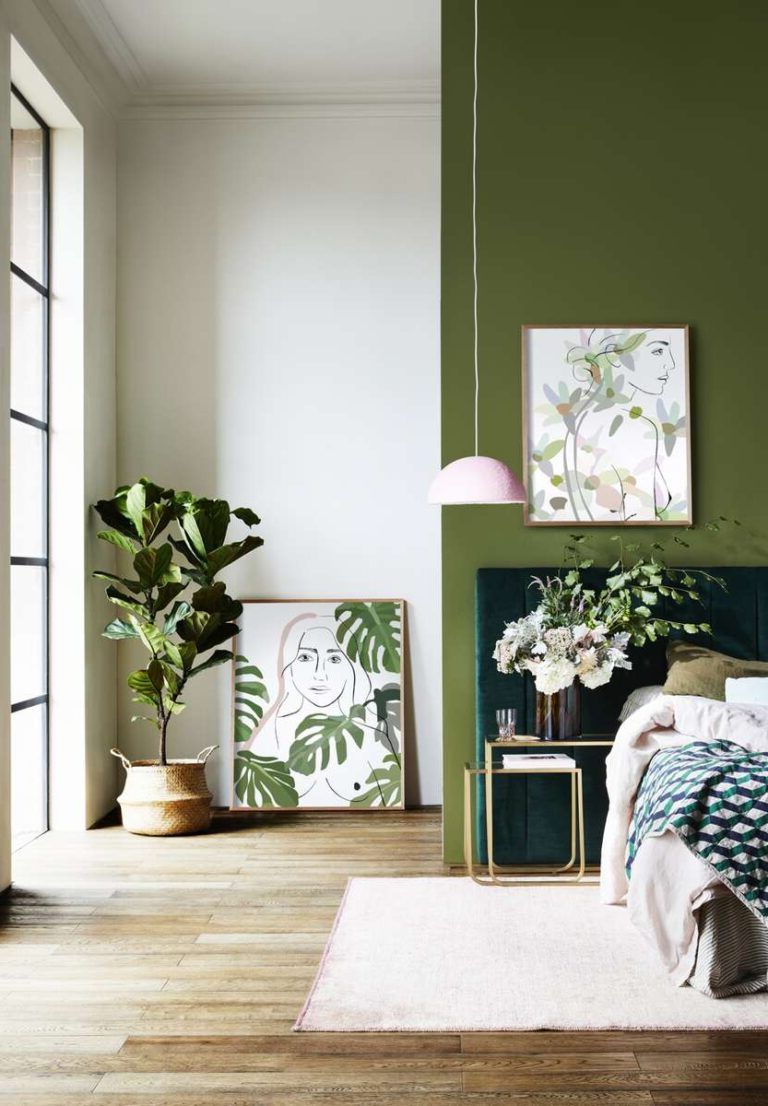 Teal greens
In any case, don't let the usual mixtures prevent you from being innovative. Teal can enhance a space where neutral colors predominate, making it an ideal decision for curtains, rugs or armchairs.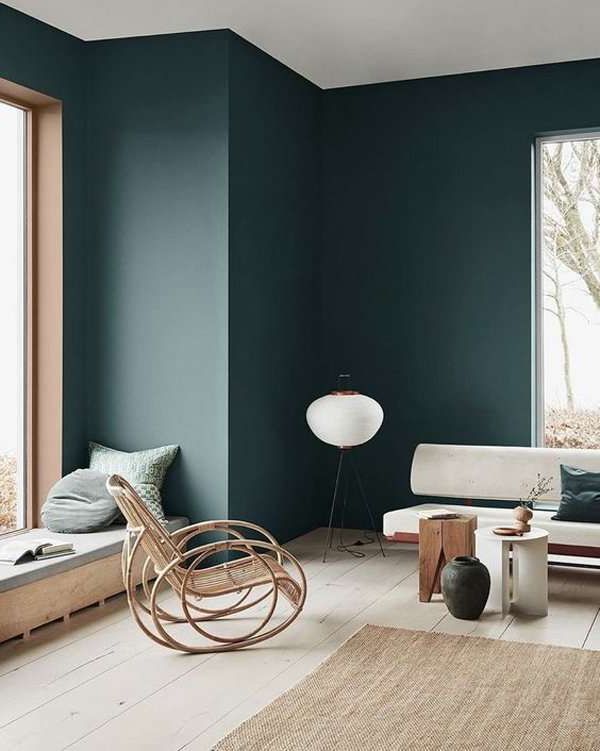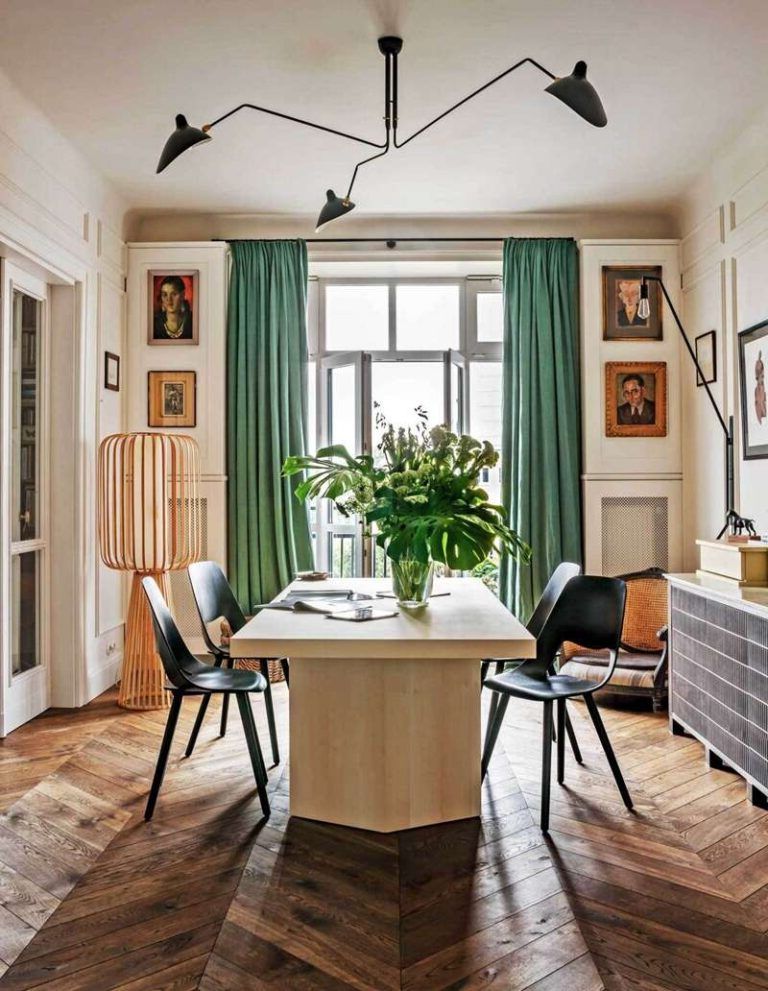 Combined with neutrals
Green looks sharp and vivid when combined with different shades related to nature. For a modern look, you can combine avocado green with tan and off-white accessories.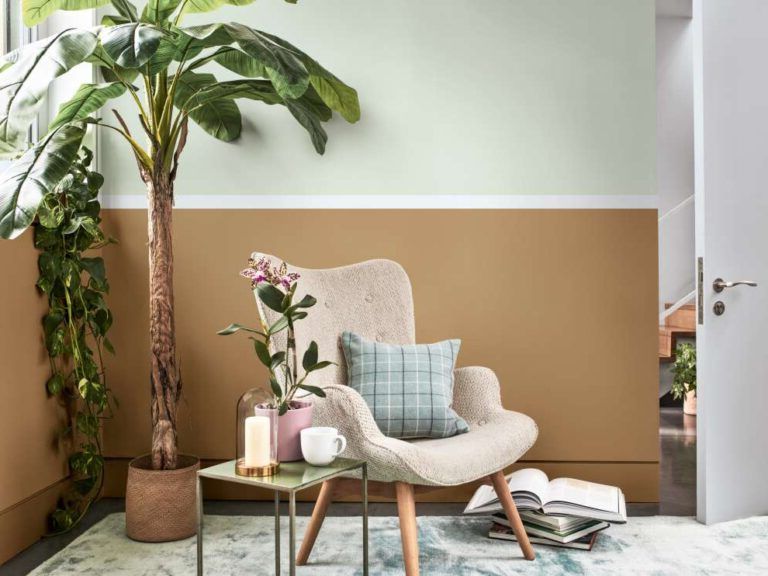 You can do a neutral white and gray canvas on the walls and floor, then include a pop of color with a neon green hue.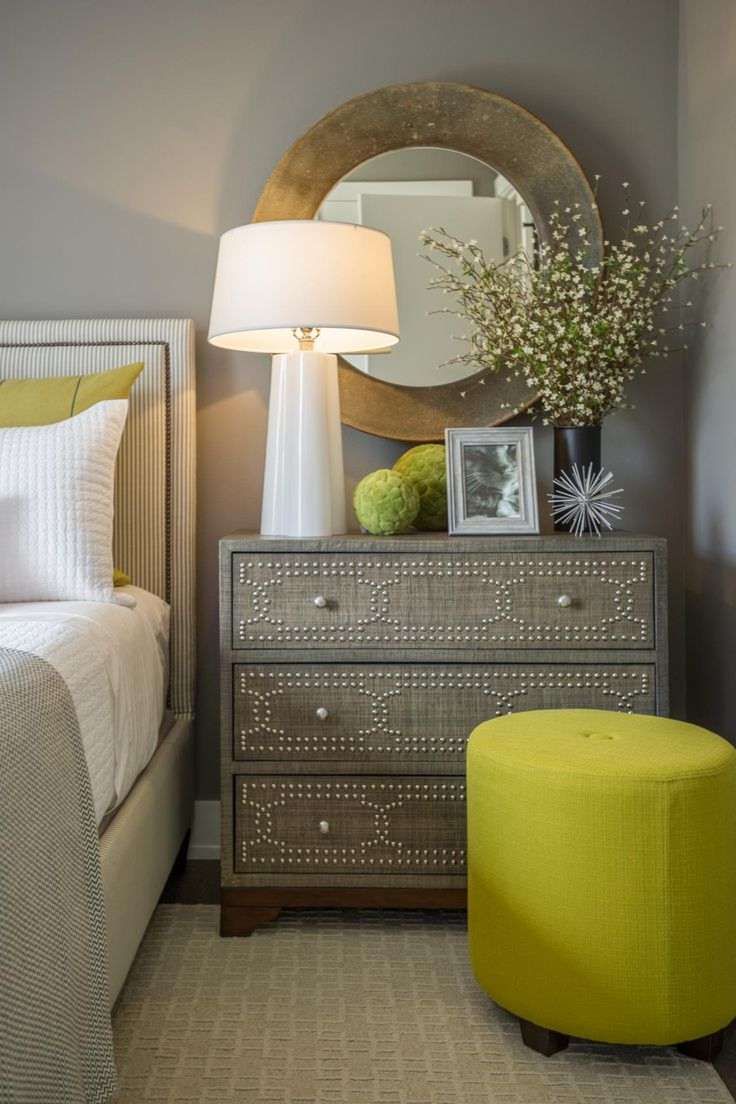 You can also paint a single wall green as a decorative accent, while keeping the rest of the décor neutral.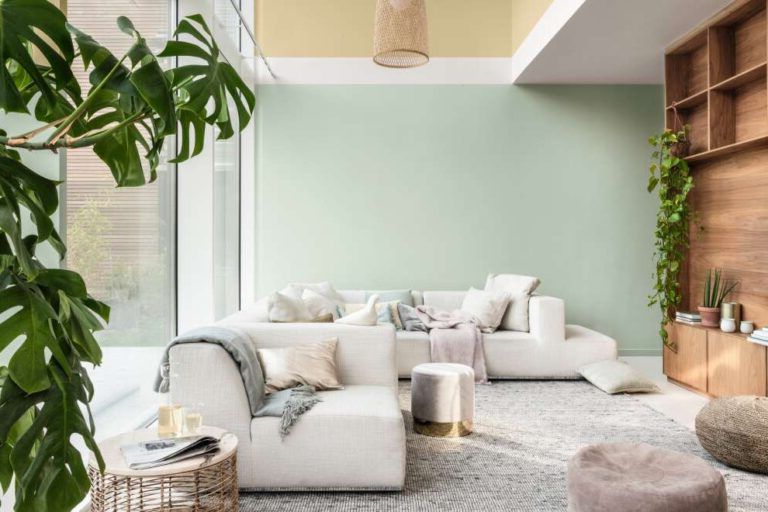 Combined with opposite colors
If you're looking for a striking combination, red is the opposite of green on the color wheel, so these will make for an exciting mix. Use a teal colored bedspread and a dark rust colored bed skirt for an eclectic feel.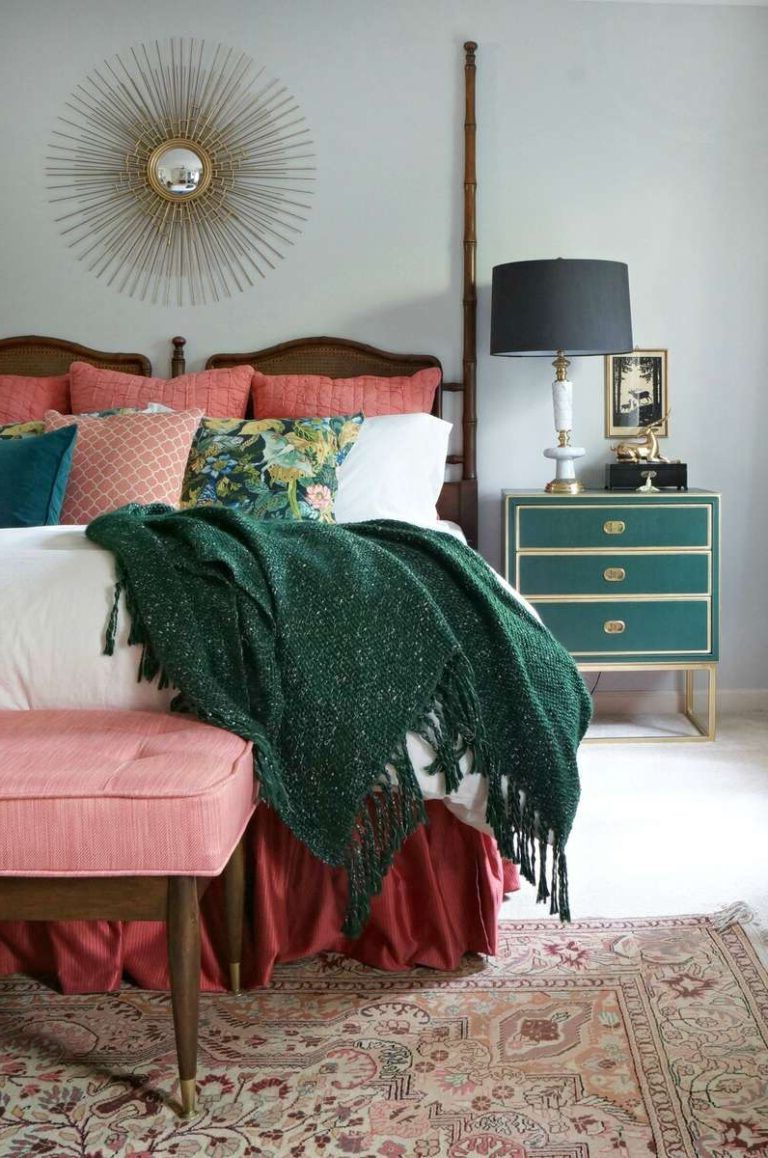 On the other hand, you can use light green and pink for a youth room.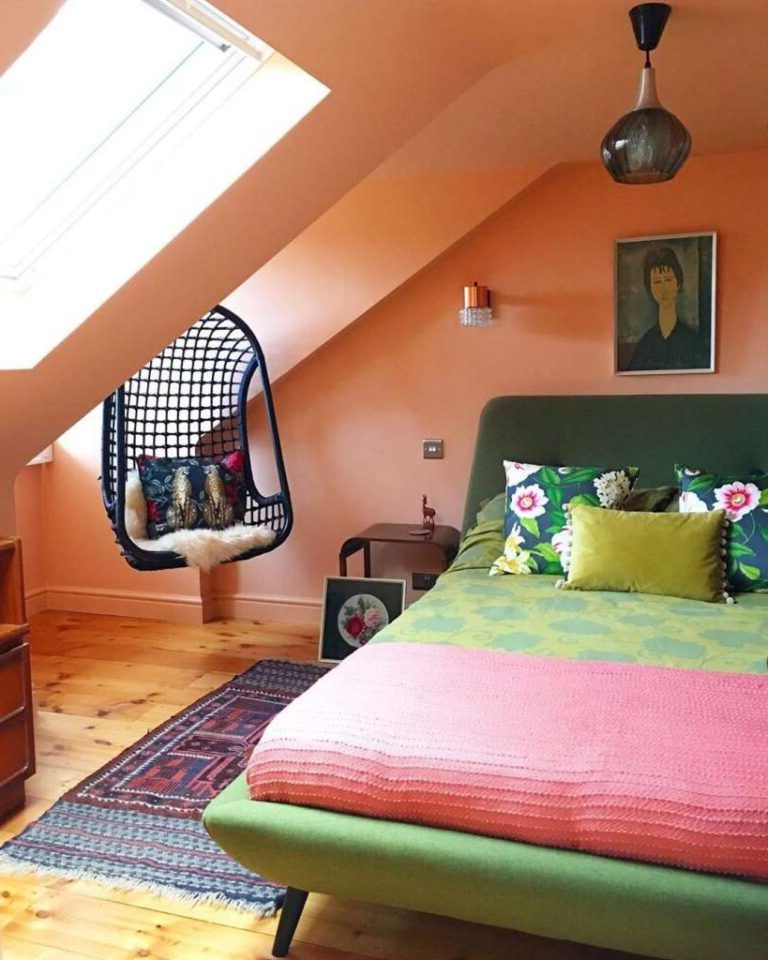 Teal green and cherry red is another of the luxurious combinations that we can use to highlight textures.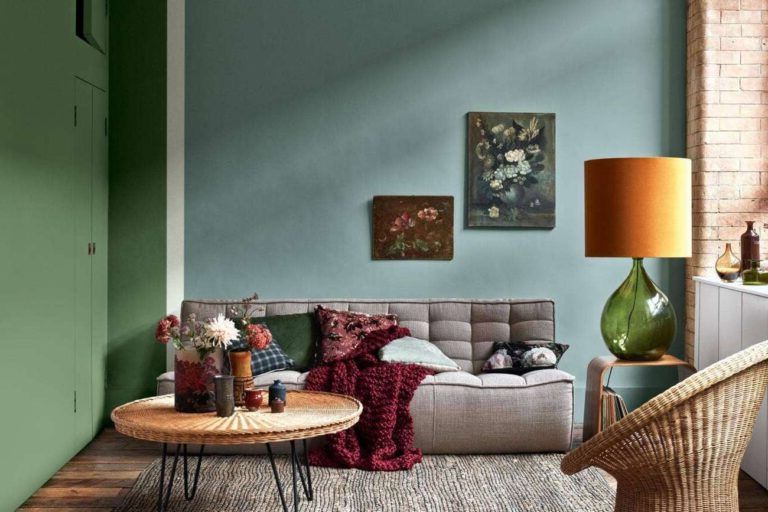 Combined with adjacent colors
Some shades of green work very well with adjacent colors, such as yellow or blue. Take a look at the color wheel to discover adjacent mixes with each other to create a harmonious color scheme. This will help maintain a calm state of mind in the room.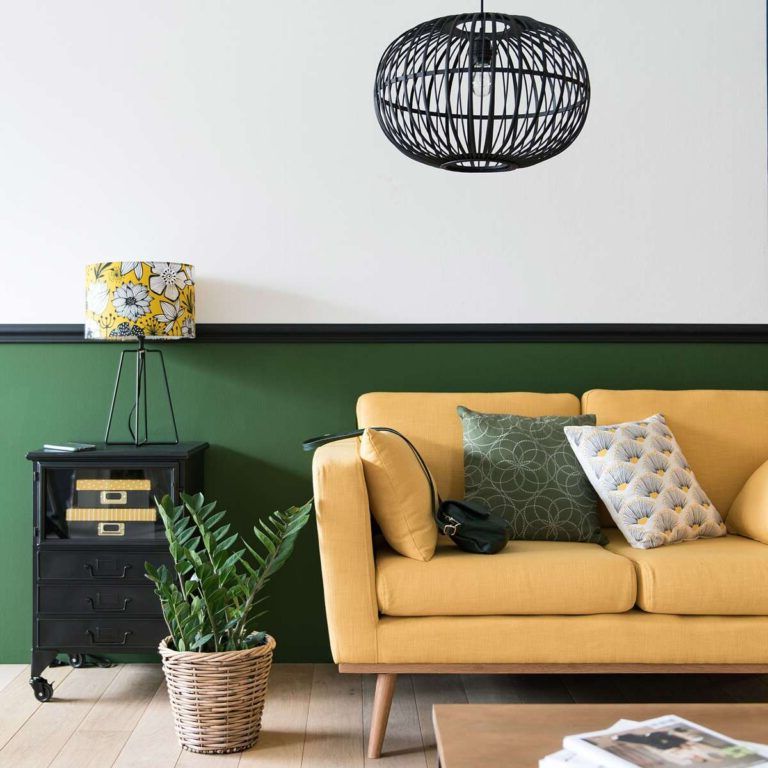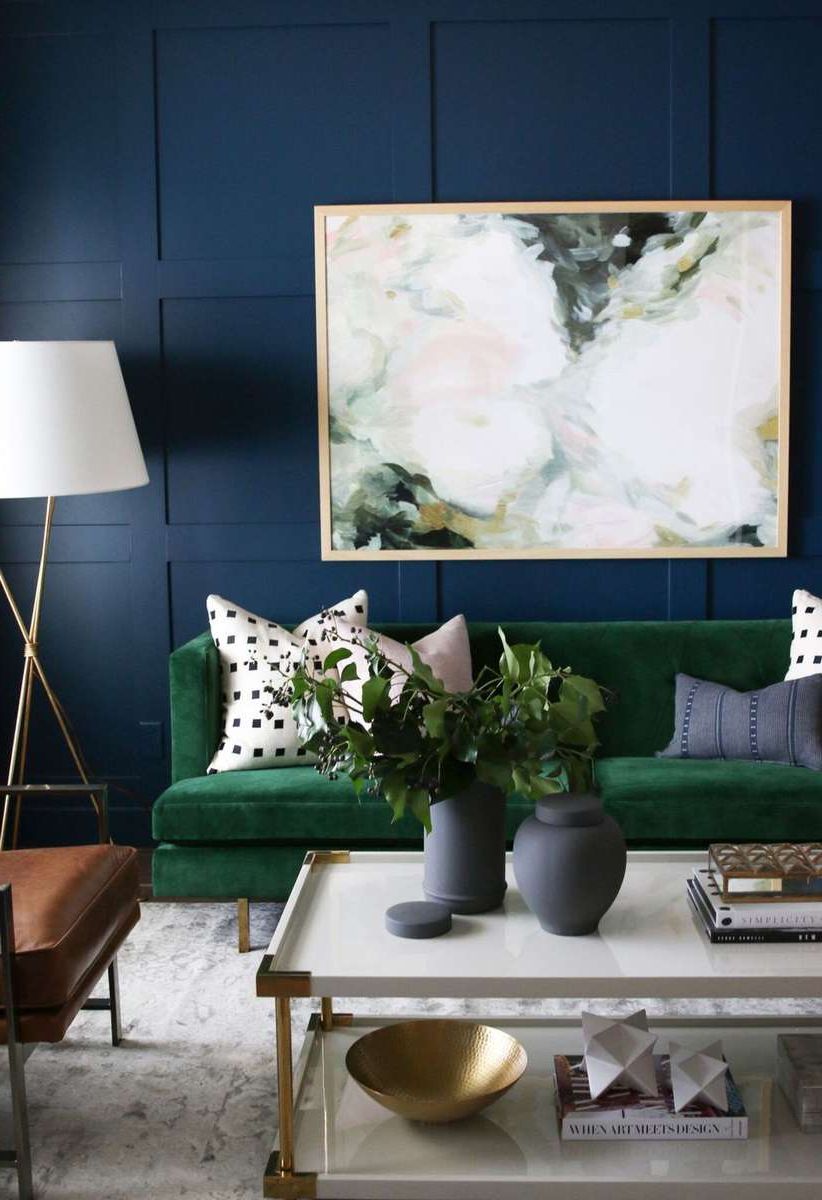 Some of the currently preferred combinations are blush pink and sage green (opposite colors), as well as sapphire blue and emerald green (adjacent colors).
Triadic palette
If you want a more energetic palette, try a triadic color scheme, which uses the two opposite shades on the color wheel that form a triangle, like green, orange, and purple.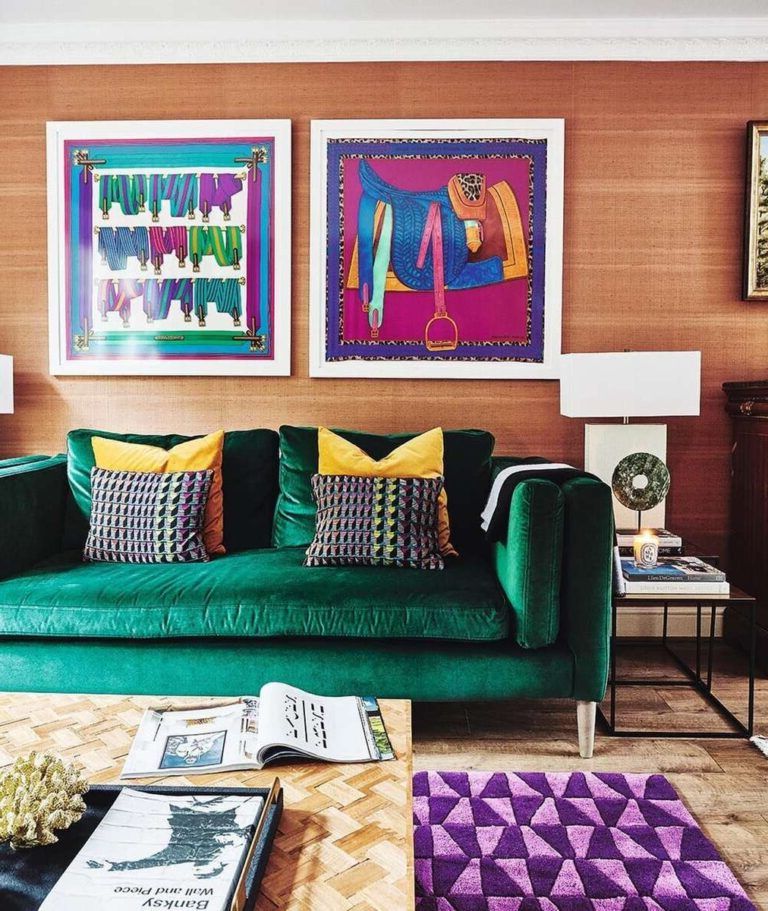 Decorations in lavender tones will add softness to the room. They are really perfect to complement the details in green. Meanwhile, lavender plants bring the fragrance of nature into the room.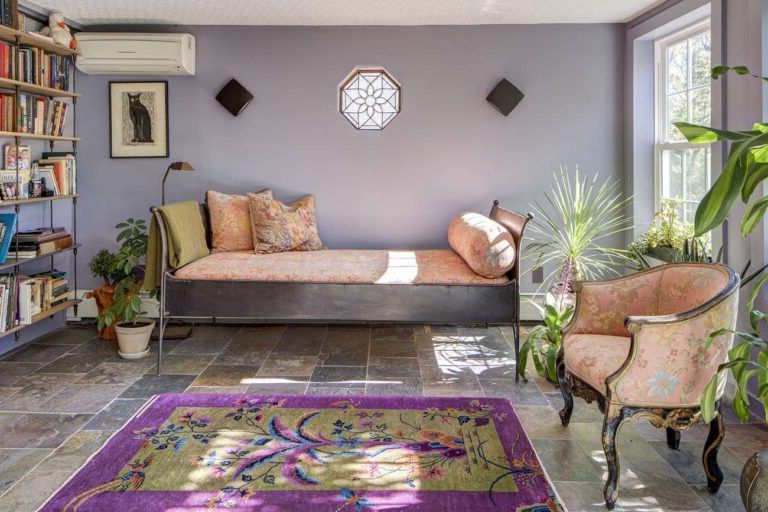 Different shades of green
Different shades of green work beautifully together, so feel free to combine dark and light shades, or more yellowish or bluish ones. This is known as monochrome decorating, and it never fails.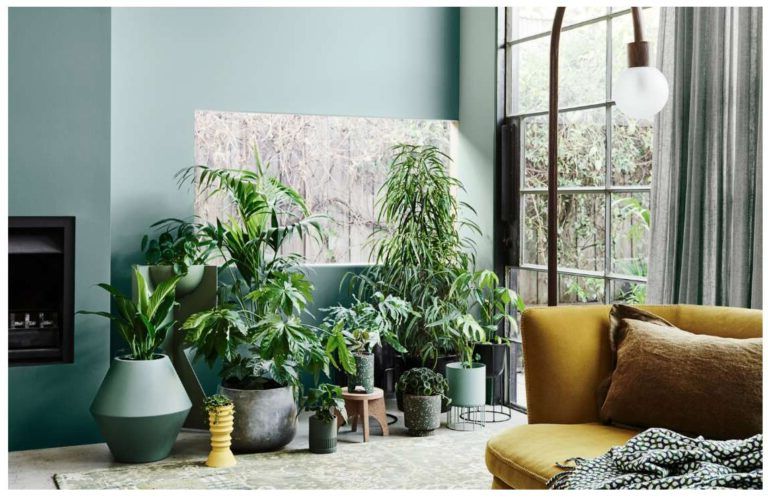 Think of all the shades of green in the trees and plants that surround you every day. A soft green color is perfectly combined with almost all other shades.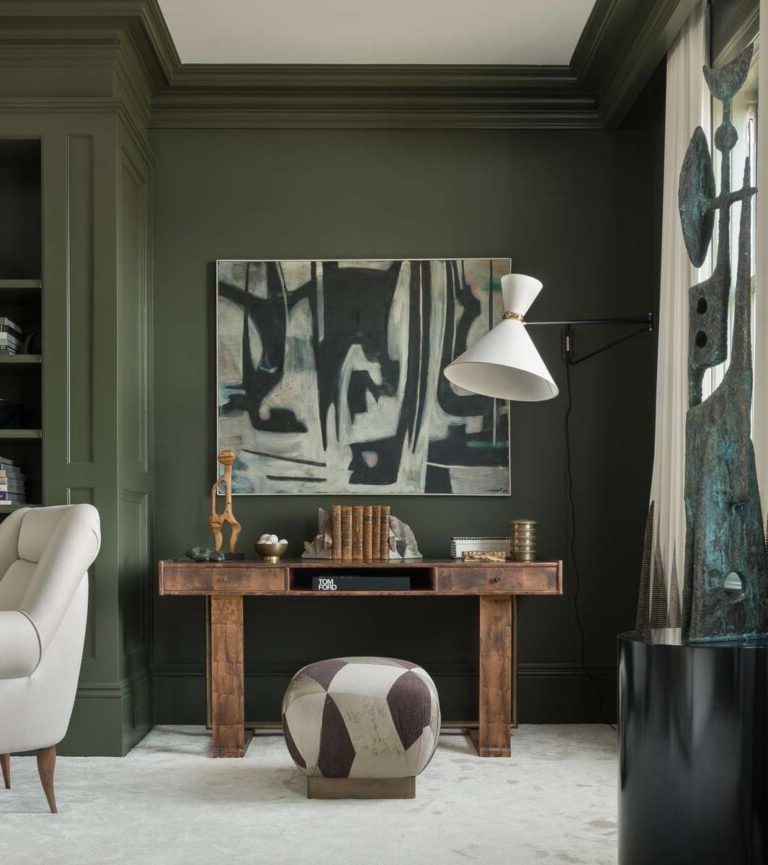 You can include a lot of green or just small amounts. You can also be inspired by the tones of the sea or your garden, or even mint ice cream or pieces of jewelry.
Green color for the bedroom
Green is probably the best color for bedrooms as it can have both cool and warm elements and there is a wide diversity of shades available.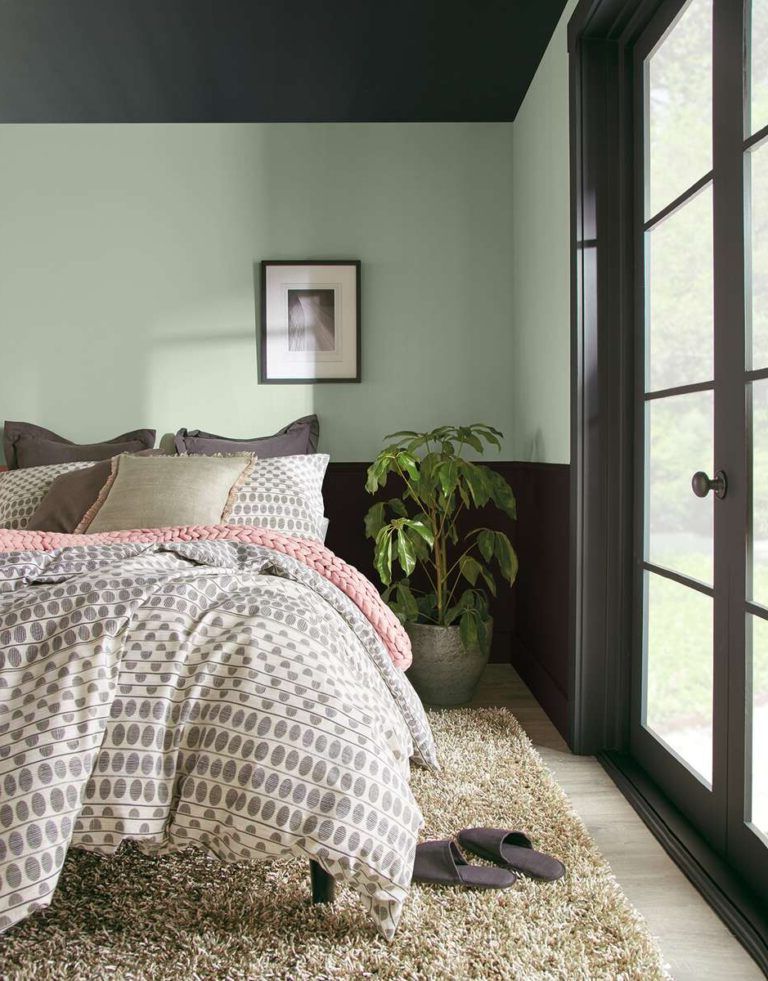 With green, you can design your bedroom in a traditional, modern, or even eclectic style. Also, it looks great with wooden furniture.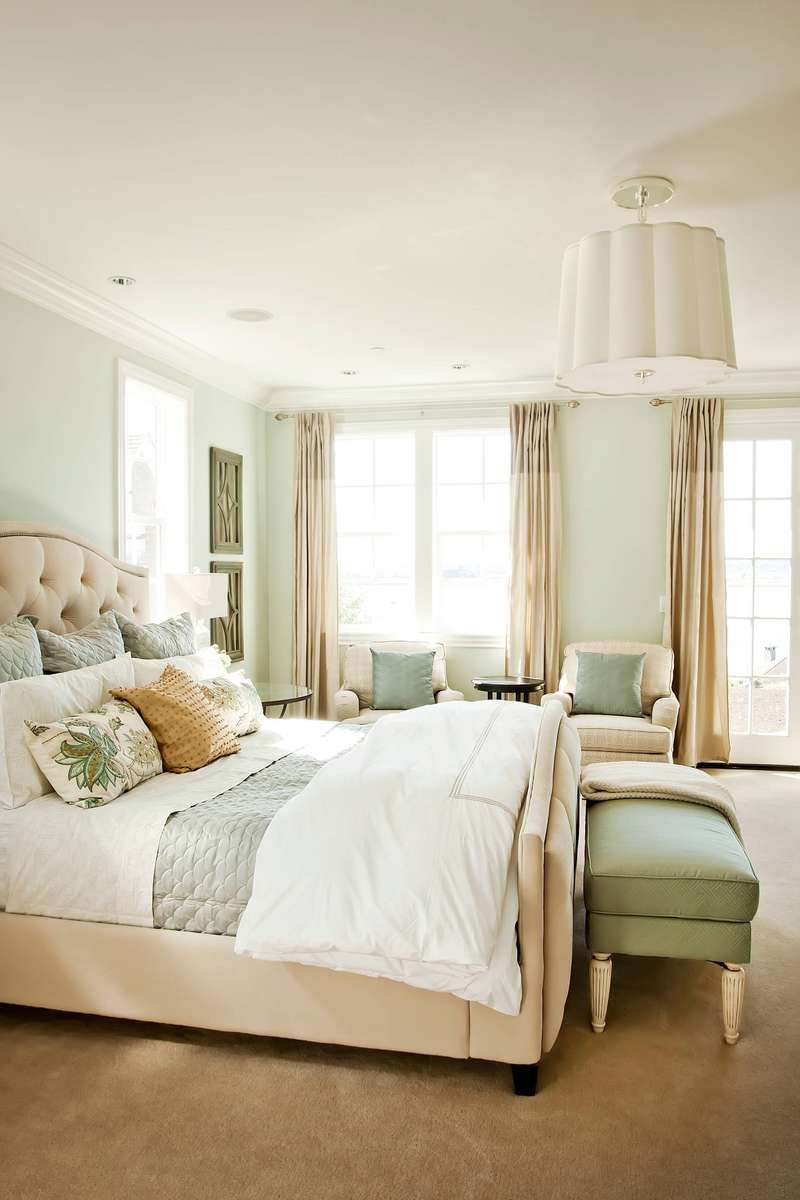 Rejuvenated, stimulated, in contact with nature, this is all you can feel when surrounded by green colors. With these wonderful advantages, we will be able to feel the positive vibes as soon as we wake up in the morning.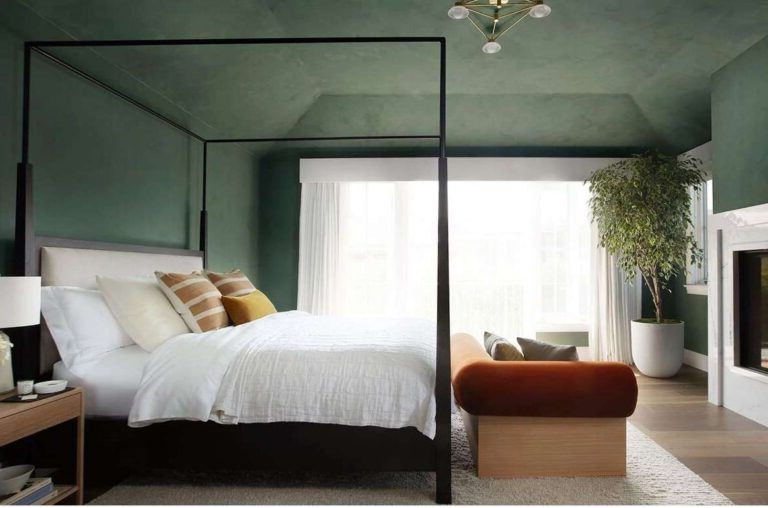 For someone with a bustling lifestyle, coming home to a room with beautiful green walls can refresh your senses. The bedroom is indeed like an oasis: calm and relaxing.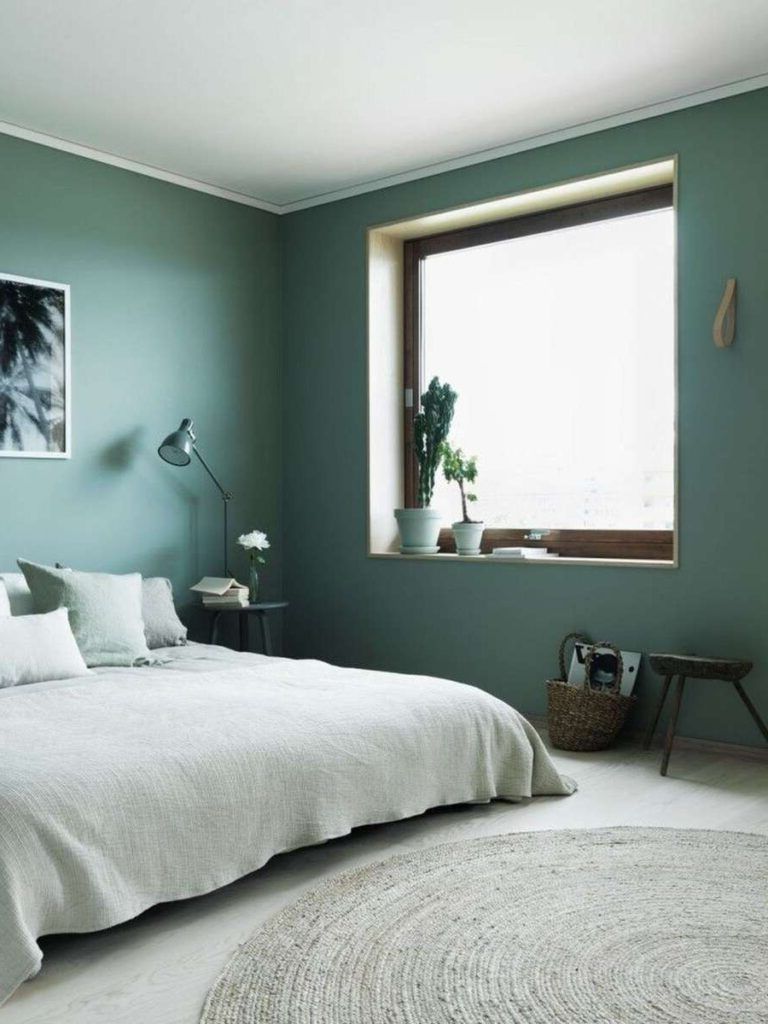 As Feng Shui indicates, green is an excellent color for a bedroom as it represents freshness, peace and growth.