The ocher colors cover several ideal shades to decorate the home, because they are warm, elegant and do not go out of style, perfect for any space. Today we will see how to add this beautiful color to the walls or decoration items. With the emergence of yellow in Generation Z as a color for both clothing and decoration, it was clear that ocher, a variant of this color, would regain prominence.
If we look beyond the 1970s and hipster movements where ochres were very popular, we will discover that this color actually has a decorative history that goes back thousands of years. It is a natural pigment, extracted directly from the ground and present in all cultures and civilizations. It is the oldest of all organic pigments, whose different shades are between yellow and brown.
To add the ocher colors in our house we have to know where to add them and how to combine them. They are warm colors that can enhance the look of any space, even children's rooms. So take a look at all the ideas that we give you and enjoy your home decorated with this beautiful color.
Provide light
This color is associated with the sun, so it's no wonder it works both as an eye-catching accent color and to, say, brighten up a gloomy hallway or dull formal dining room.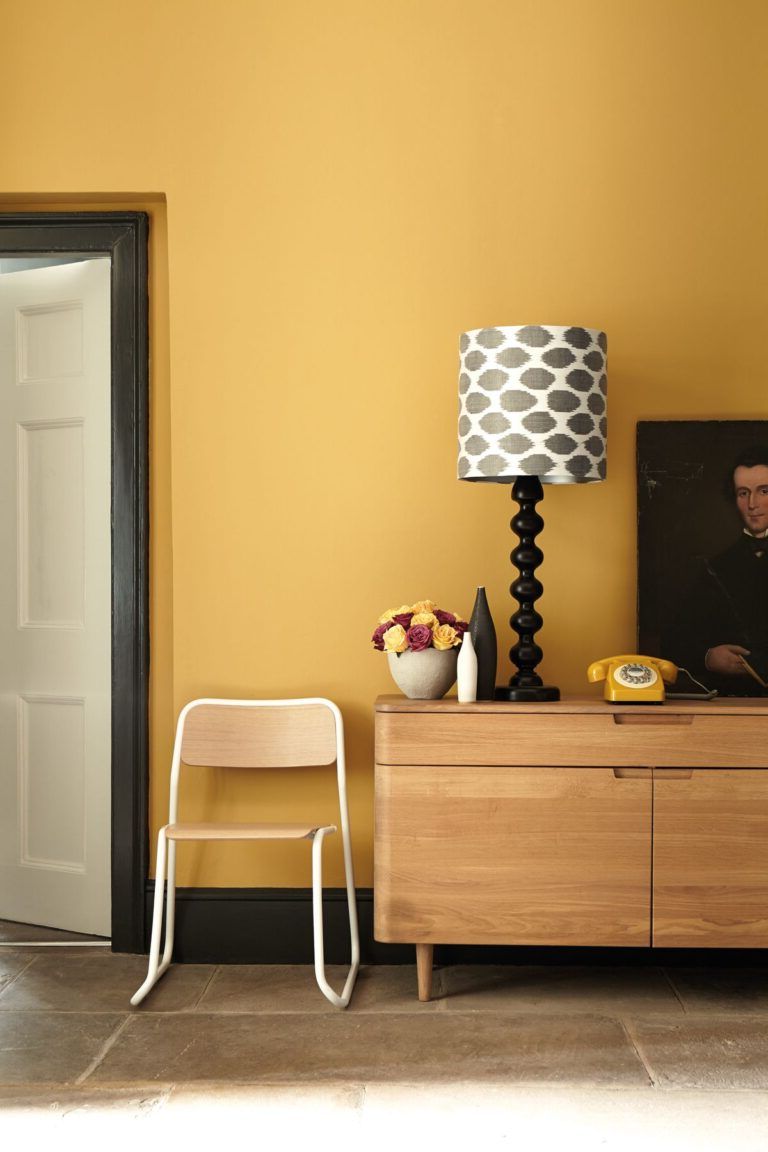 Another good reason to use ocher in hallways is that it is a warm and inviting color and therefore works particularly well in tight or poorly lit spaces. These positive associations carry over to other rooms as well: it can be used as an accent wall in bedrooms and kitchens.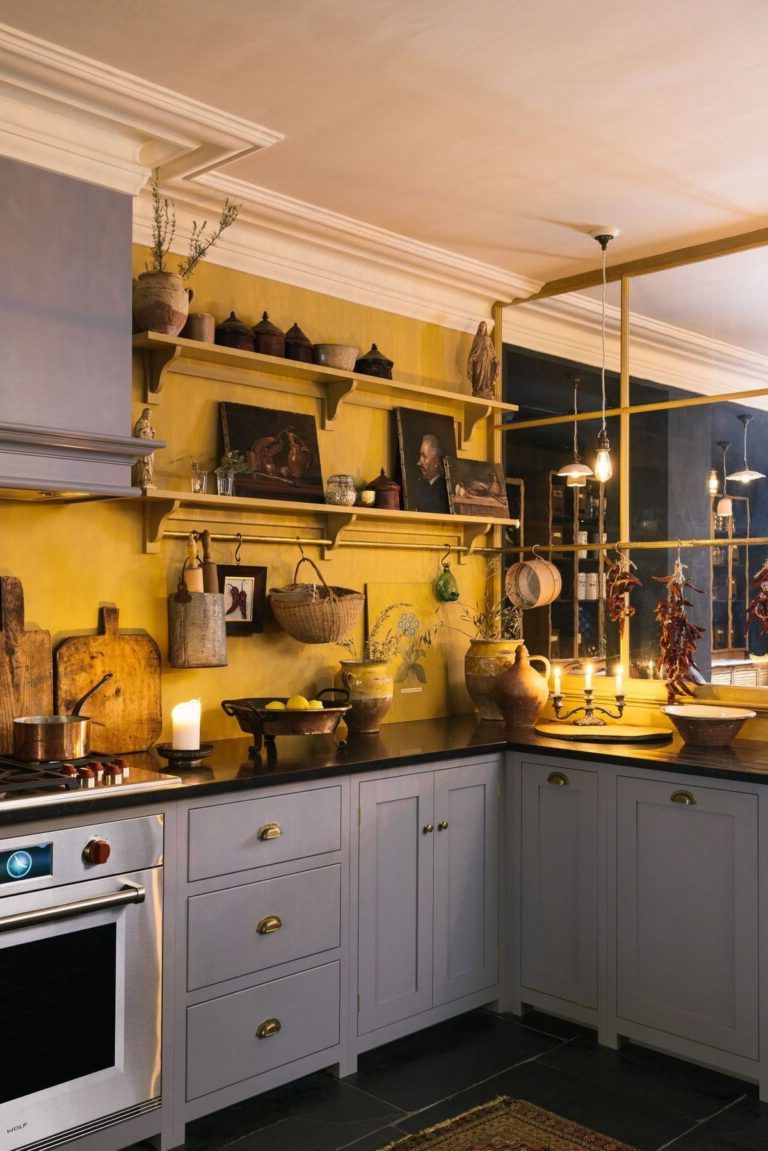 Ocher can stand out in dark spaces. Adds a cheery glow to any room and is perfect for dark spaces that need to bring in their own sunshine. Pair it with rich shades of sand, brown or red to create a beautiful color palette that changes throughout the day as light reflects off it.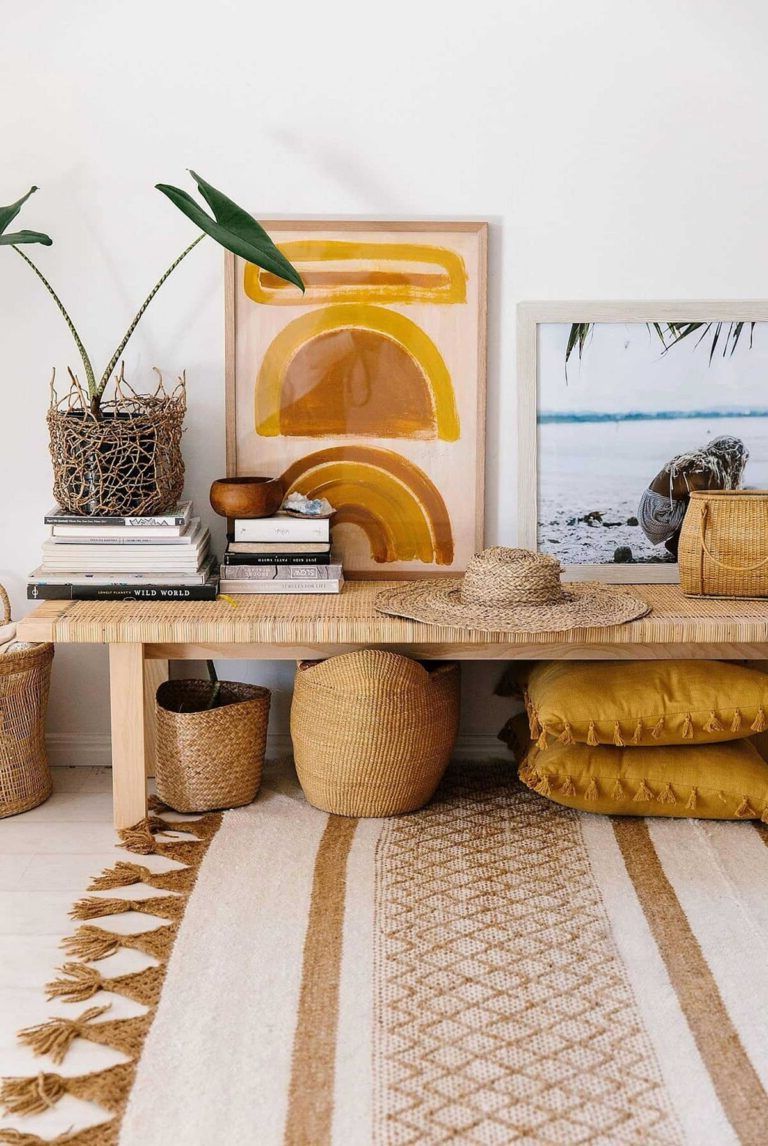 The vitality of ocher also makes it suitable for bringing light through small details in the decoration. From cushions to vases to coffee tables, it can bring sunshine into your home.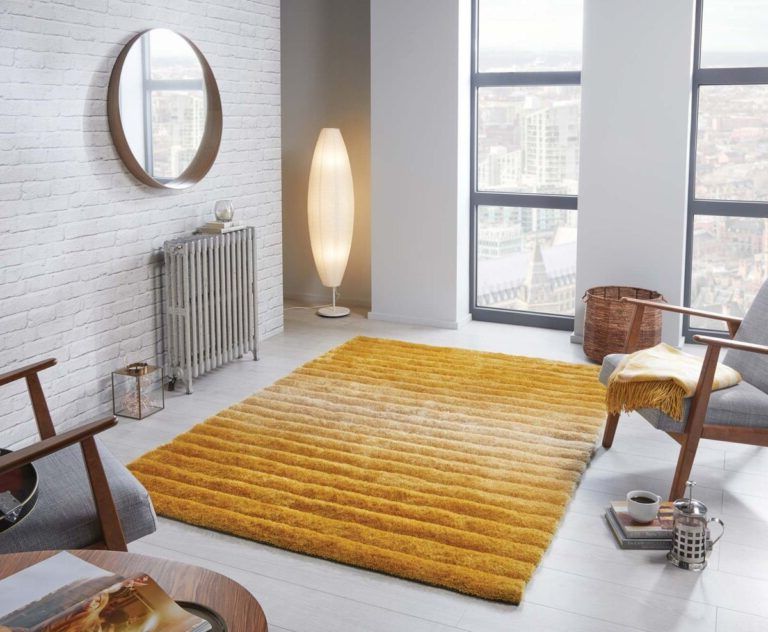 There is no better way to add light to a room than an ochre-colored wall, which elegantly adds a touch of class to the space.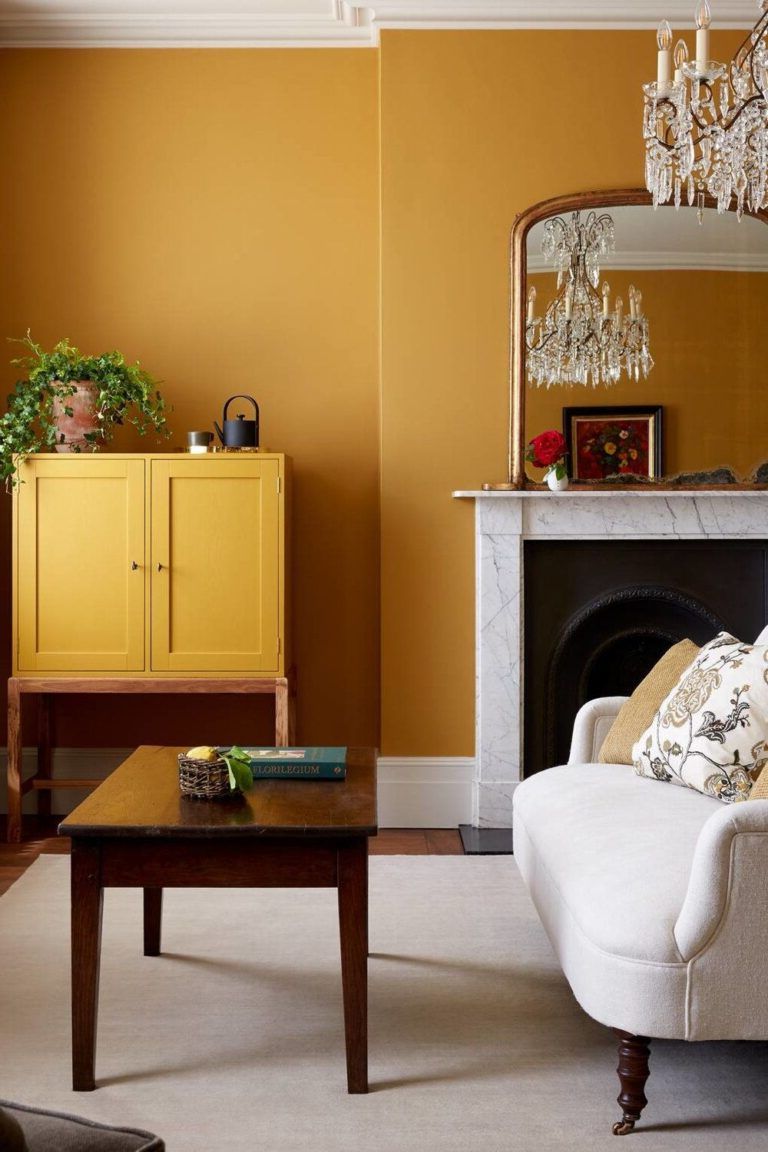 Gives a lot of warmth
If you like the colors that give us that beautiful feeling of warmth, surely this color will be among your favorites. It is a kind of brown, a mustard shade that is not as flashy as yellow but is somewhere between yellow and brown, like a mix of both.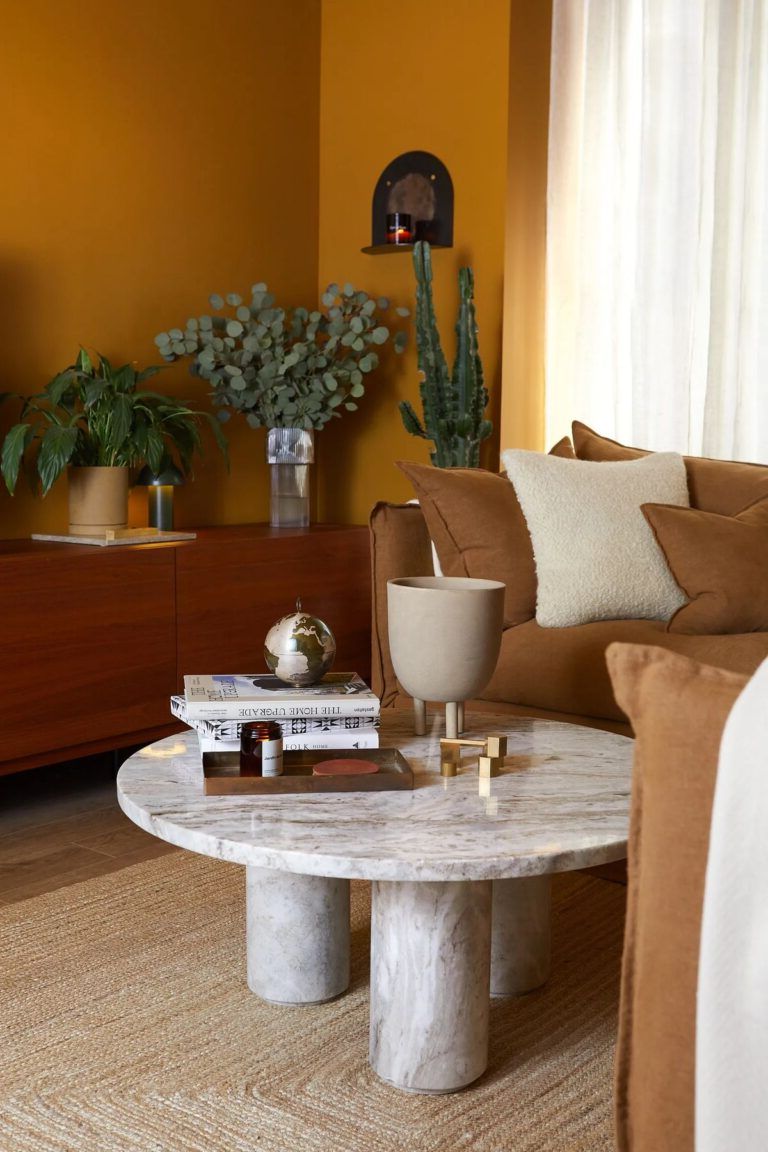 It is more cheerful than brown but less intense than yellow, so it combines the advantages of both, since it brings light, warmth and sophistication to environments.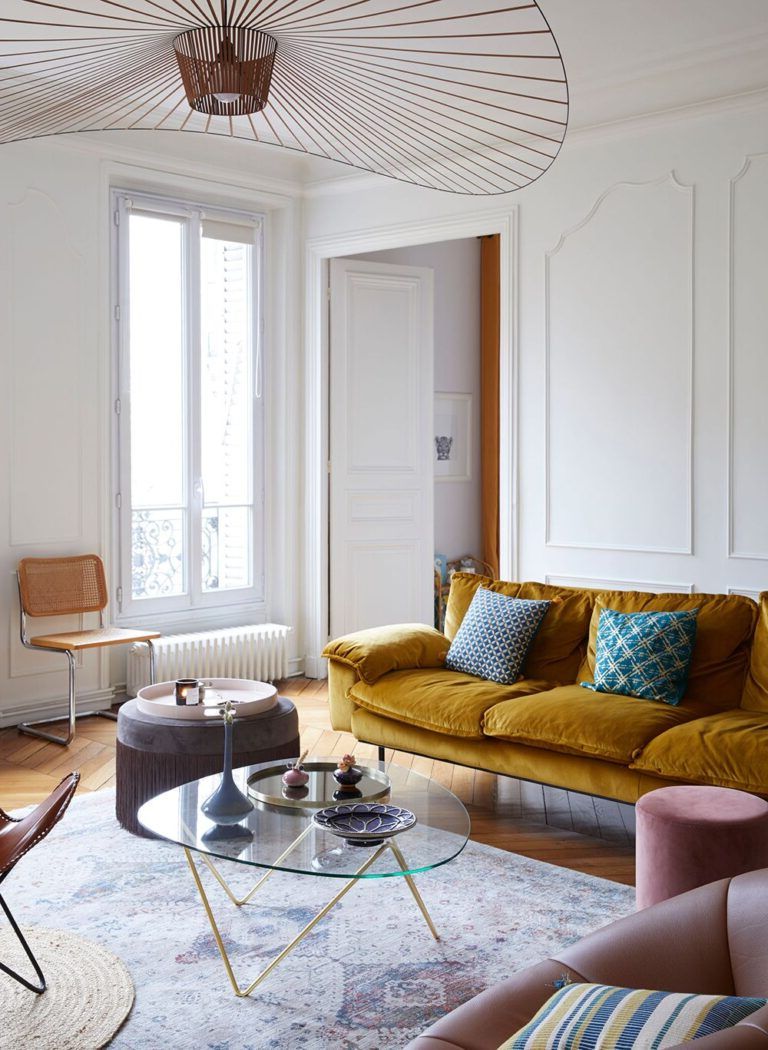 There are cool colors and warm colors. The former include shades such as blue or green and the latter are ocher, brown, reddish or yellow. With warm tones we can make a space seem more welcoming, which is why they are highly recommended during the autumn-winter season.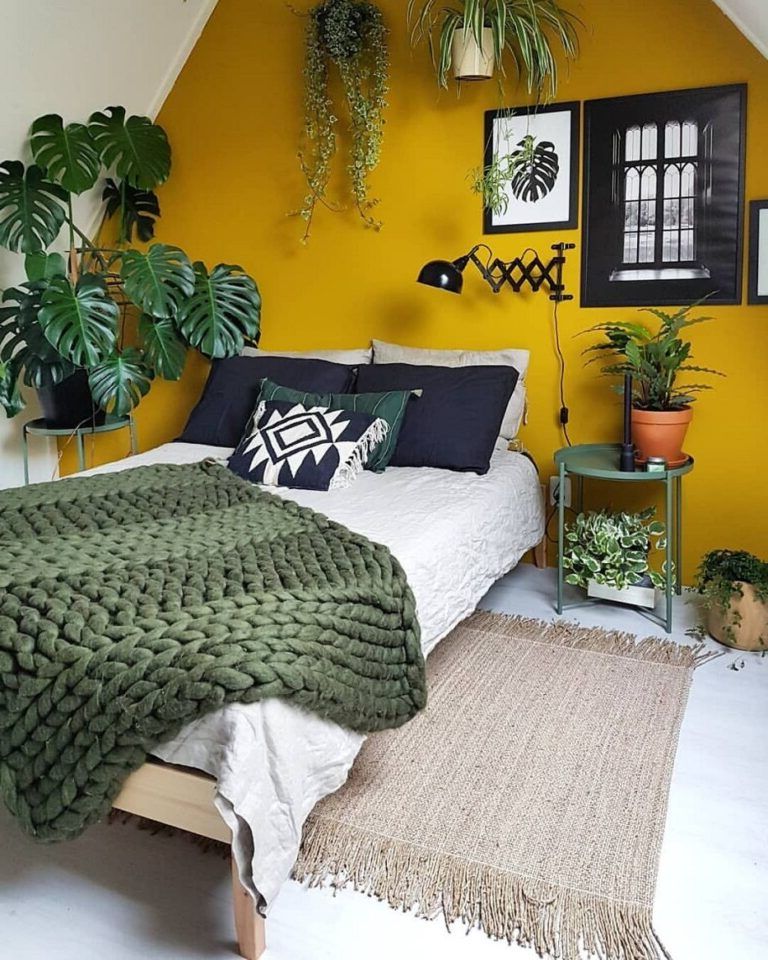 Provides security
Earthy colors create a sense of security, which we are starting to appreciate more. Reconnecting with the past and with nature is a way of understanding the future and provides comfort in uncertain times.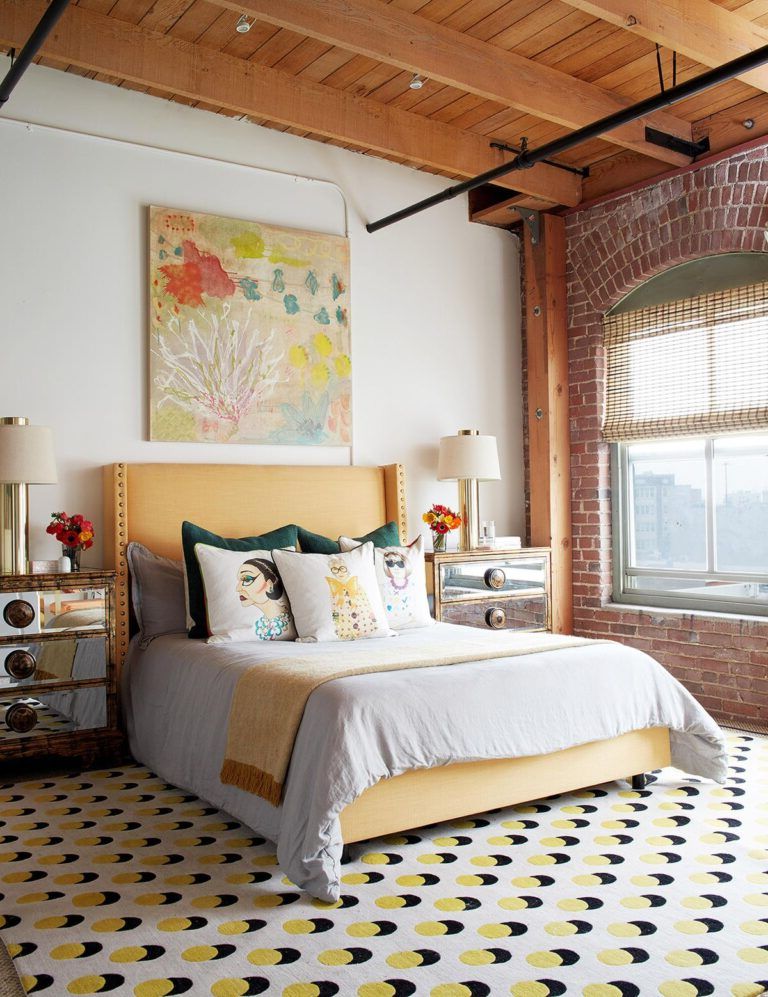 Not old fashioned
On the other hand, the ocher tone does not go out of style. It is one of those basic tones, like beige, colors that always look current. We can use it in sober spaces or in more cheerful ones, simply by using the appropriate combinations of tones to achieve the desired effect. It is also a color that has become popular in children's spaces, because it brings a lot of calm to little ones.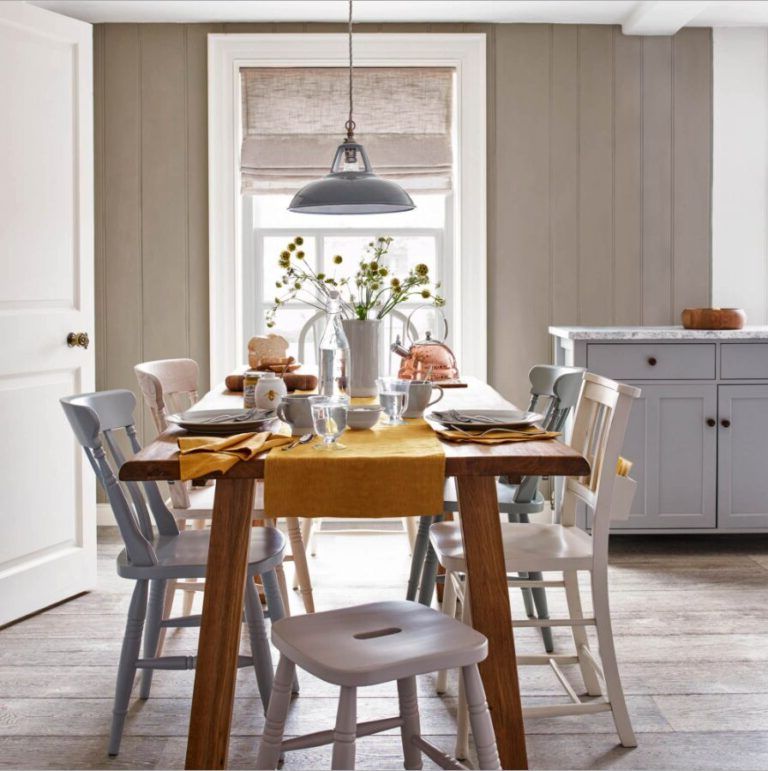 Ocher is a very special color, elegant and exclusive, warm and welcoming, capable of embellishing an environment thanks to its brightness. Between golden yellow and very light brown, reminiscent of the colors of the earth, this color has ancient origins and continues to fascinate today.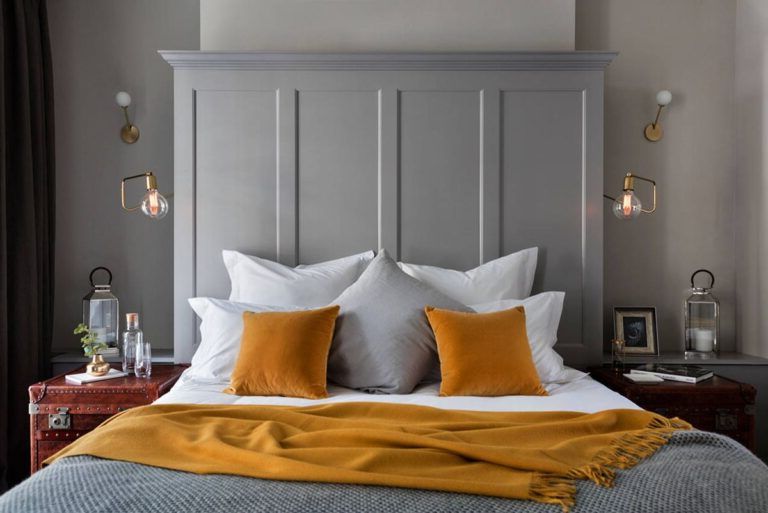 Gives elegance
Thanks to its golden tones, it lends itself to luxurious environments and refined materials such as velvet, for example. It is recommended to combine it with metallic surfaces for an even more exclusive effect.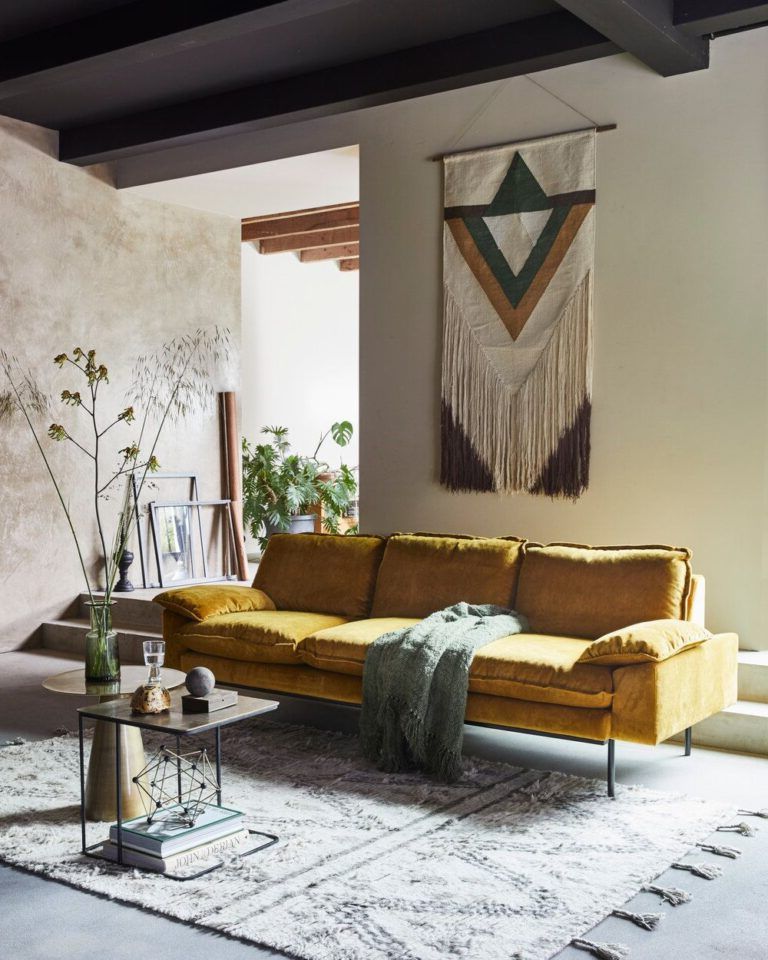 Sometimes, the most daily and frequent use environments, such as the living room, can lose attractiveness and liveliness. Ocher is an excellent color to give a room a new intensity.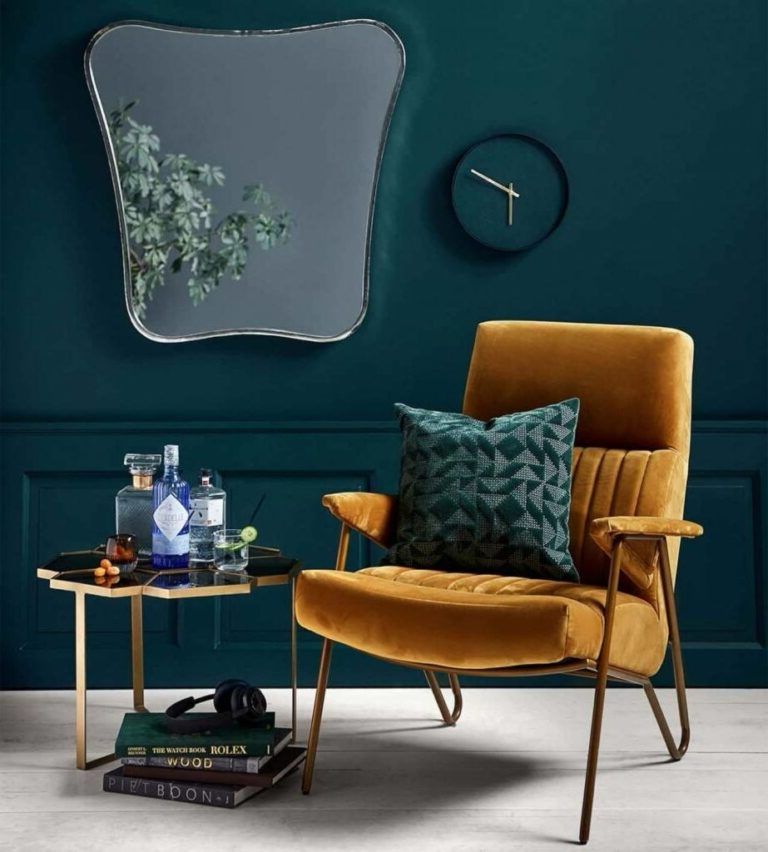 Ocher being an enveloping and elegant colour, it is also ideal for giving color to bedrooms. Have you ever thought of opting for a yellow ocher bedspread?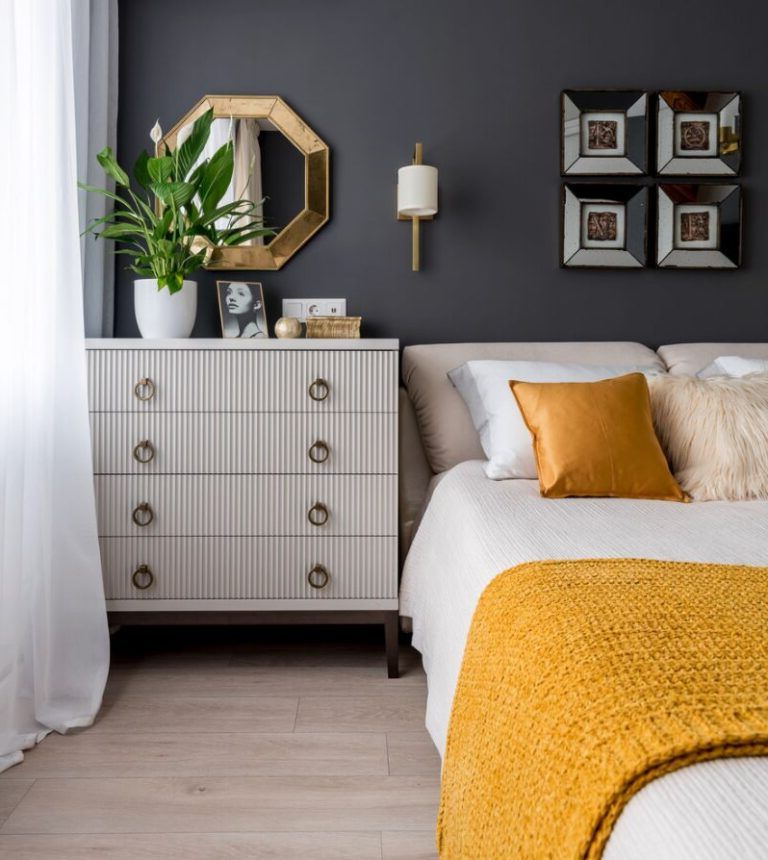 Ocher details
Small touches of ocher in a space on basic tones such as white or gray is an excellent idea. This color will add a bit of life to those more muted tones and add warmth to everything. We can do it by adding only textiles, as it is a simple way to change the decoration, in case we want to add cooler tones like blue during the summer season.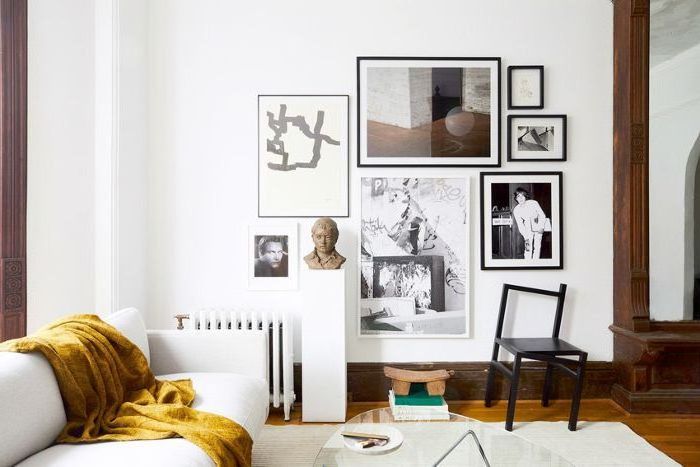 Ocher colored walls
You can apply the ocher color to the entire wall, although you have to remember that if it is a dark room, you should use the more yellowish ocher tones.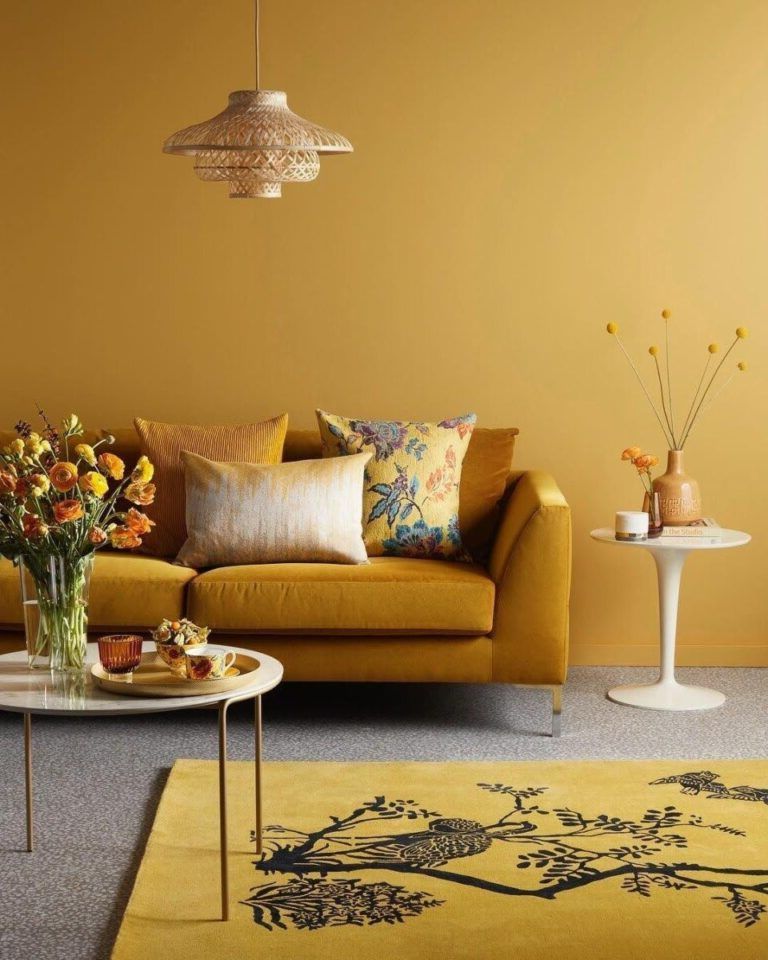 In the image below we see a wall painted in ocher and another in bluish green, creating a beautiful contrast.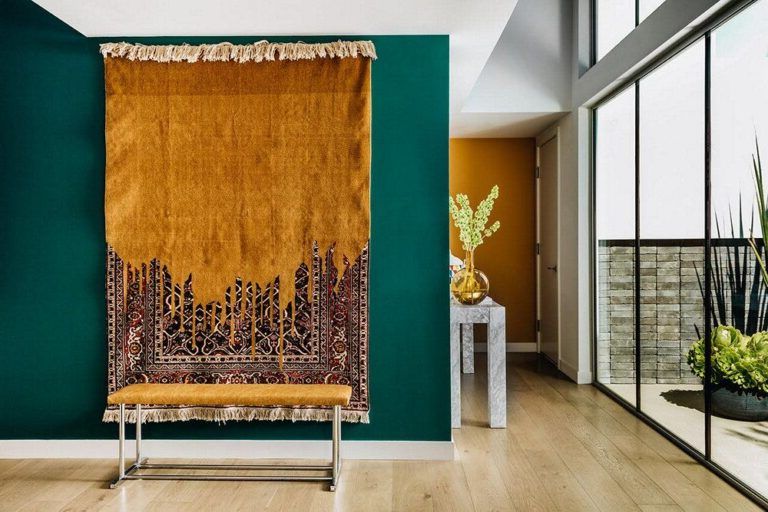 How to combine the color ocher
Combining ocher with other colors is not as complicated as it might seem at first glance. For a dramatic and contrasting effect, combine it with strong greens or blues. To soften it, combine it with white. And for an in-between effect, ocher pairs well with black, looking dramatic but still soft. Let's look at some examples below.
Ocher with other warm colors
Ocher tones can be easily combined with other warm colors such as brown or gold.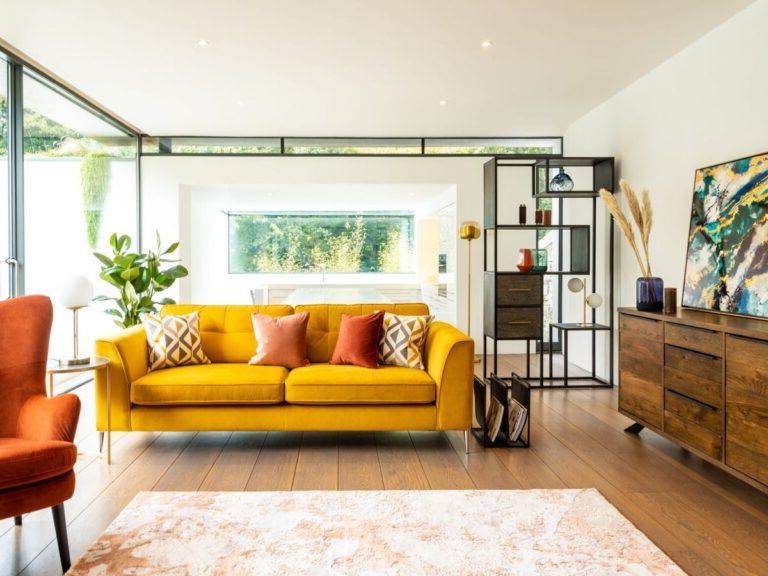 Different shades of ocher
Monochromatic décor in earthy natural tones is an easy way to beautify your home without taking too many risks.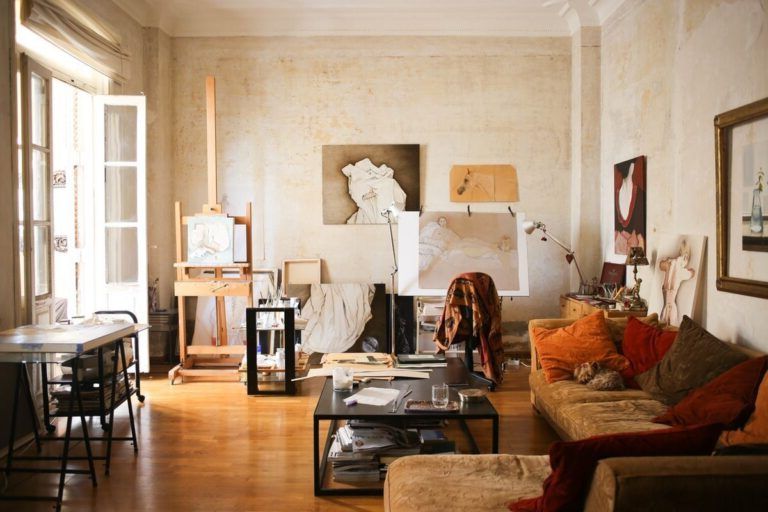 Ocher with cold colors
If we want to create contrast, we must resort to cold tones that are opposite, such as lead gray or dark blue. These colors will make the ocher color stand out even more, so even a small detail can look very lively, as we see in this nightstand.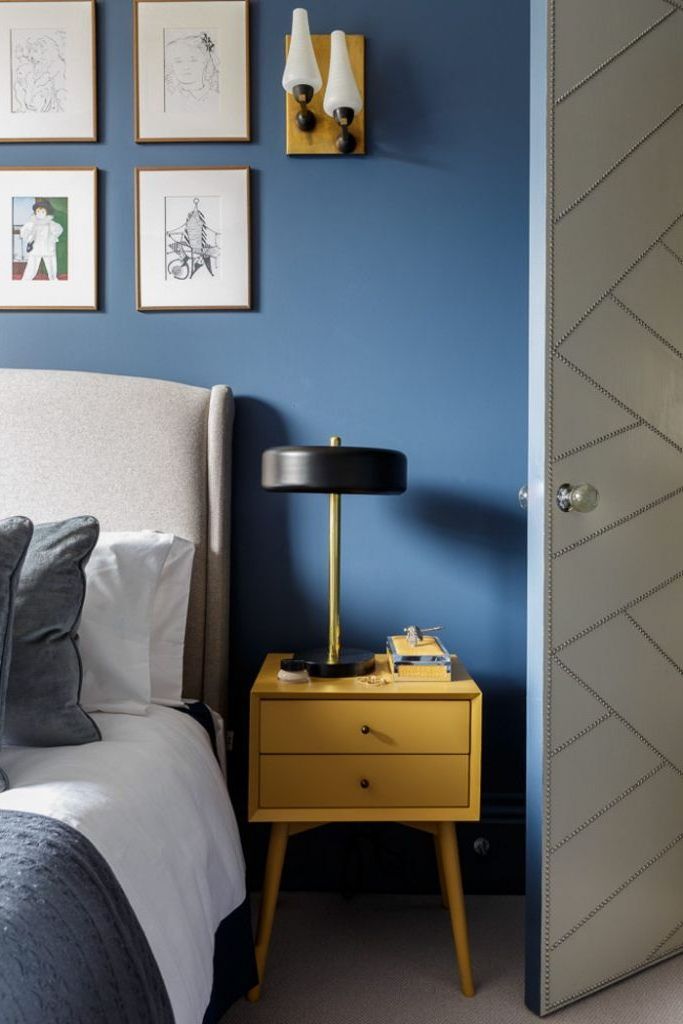 Try it in the functional rooms of the home, like the bathroom and kitchen, introducing an unexpected splash of color can really work well. It pairs very well with dark blue or teal tones, as the warmth of the yellow balances the cool blue.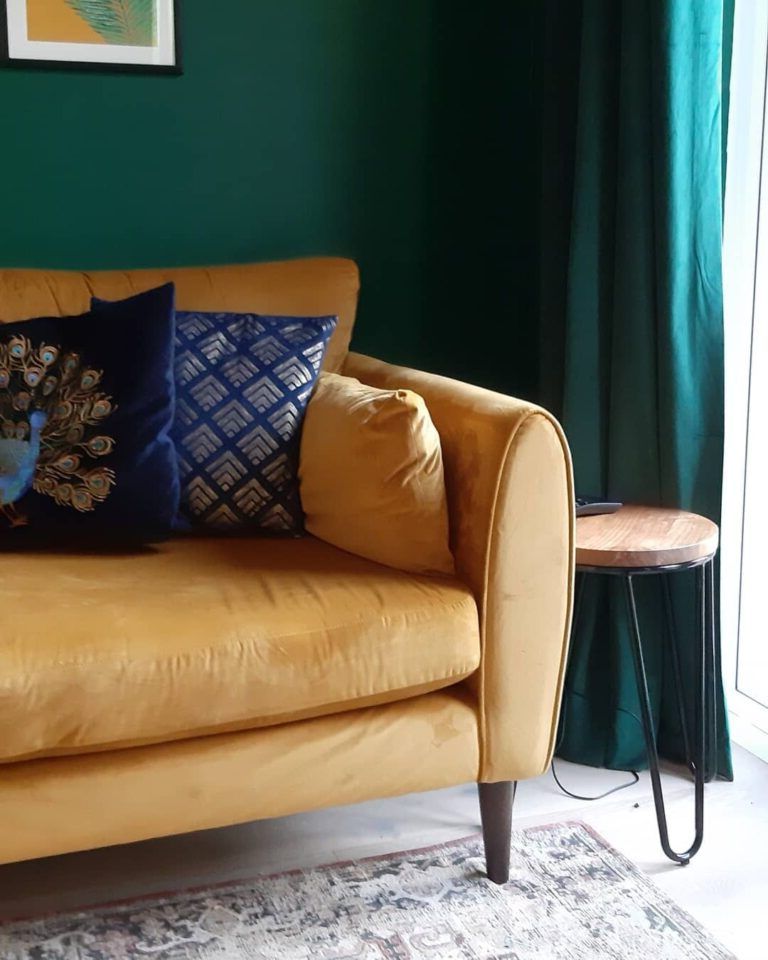 In general, it is better to add it in small areas and mix it with another color, such as gray or green. But with the walls in this tone and the white floor, the decoration also looks great.
With white
If what we want is not to complicate ourselves too much, we can use a white color as a base, which always looks good, and then add the ocher tone in some details, so that it stands out on the white.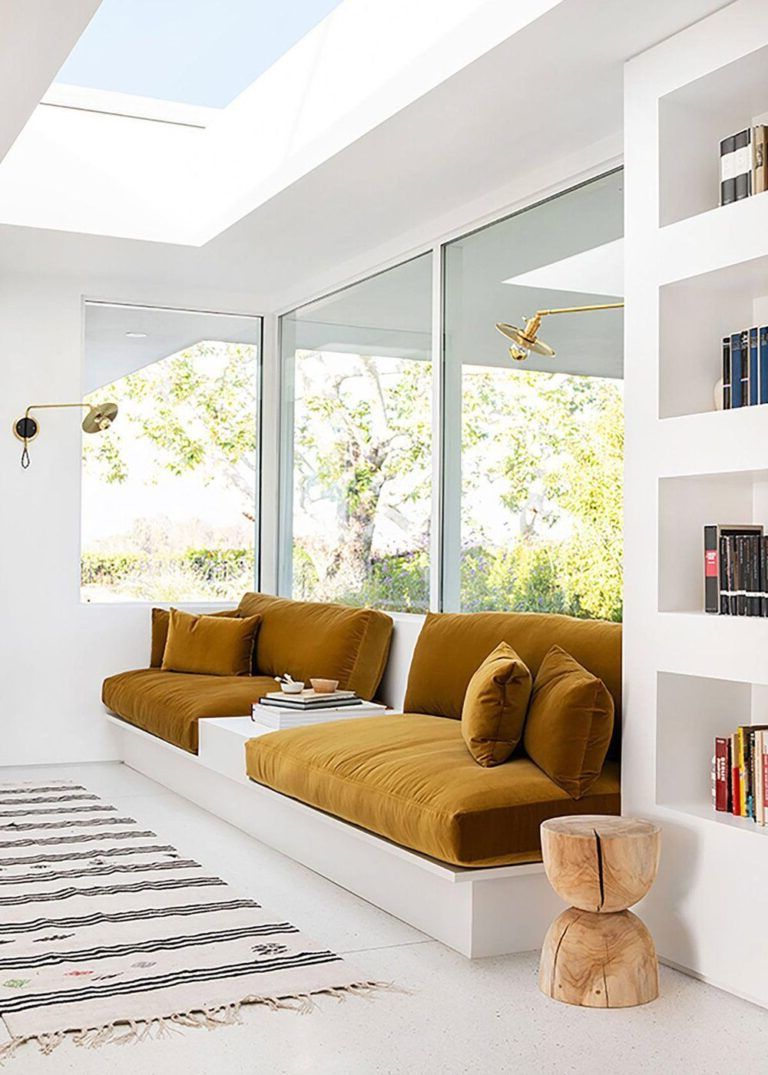 With the white color what we achieve is to have bright spaces, so if our house has small spaces, this will undoubtedly be the best option.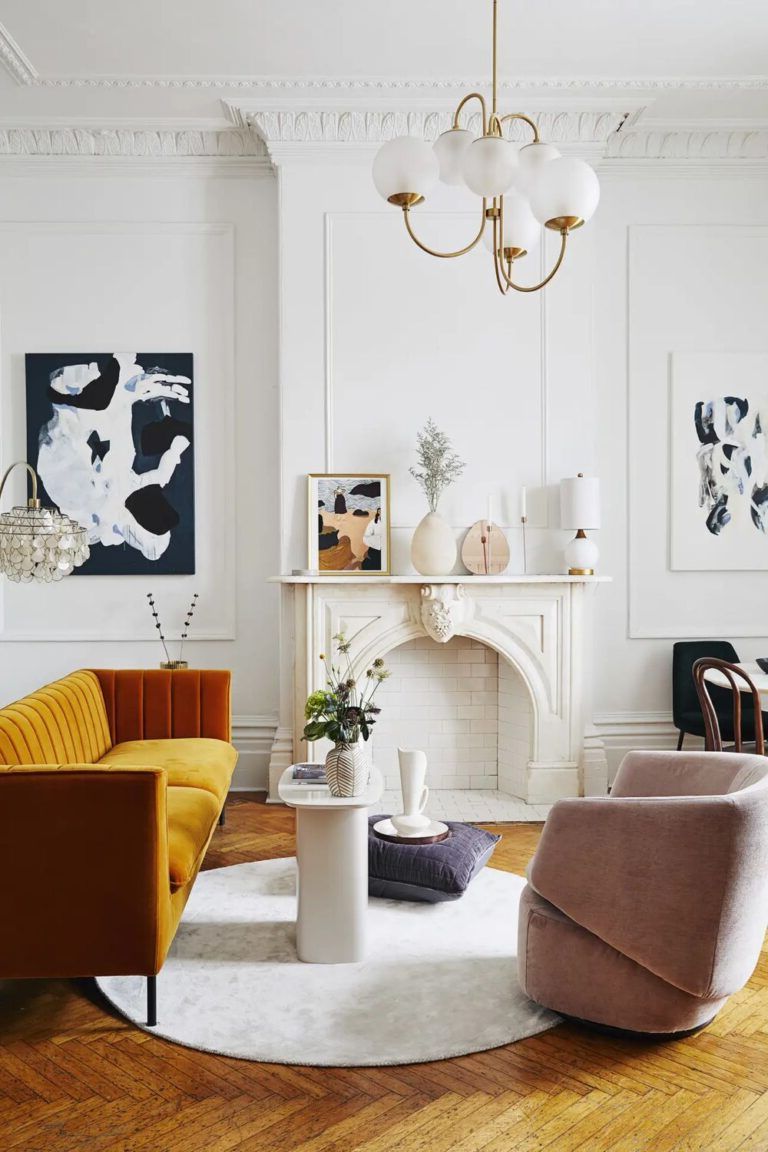 With dark colors
Pair it with black accents for a sophisticated look that will appeal to classicists and mid-century modernists alike.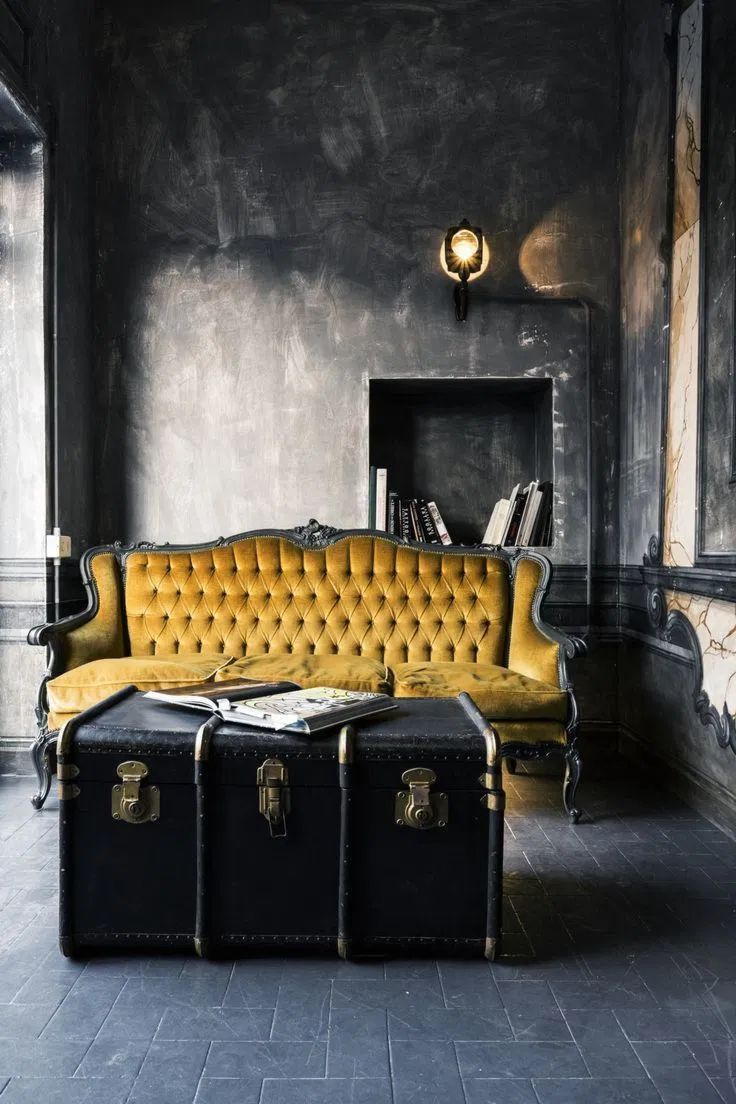 It looks perfect when combined with very dark colors, such as black, anthracite gray or brown. The visual impact will be amazing.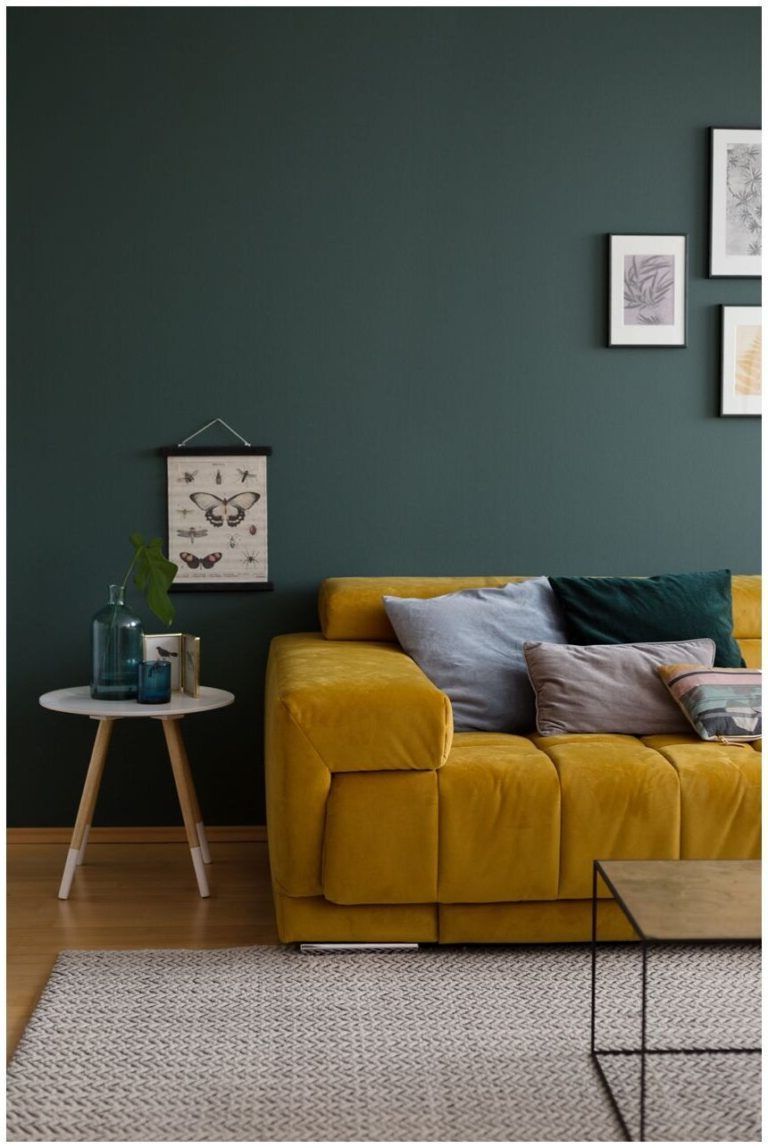 With rose
In this case, they have chosen a pink color that combines very well with ocher, and they have added it to both the cushion textiles and the flower arrangements. The final result is great, with those beautiful colors with a touch of autumn.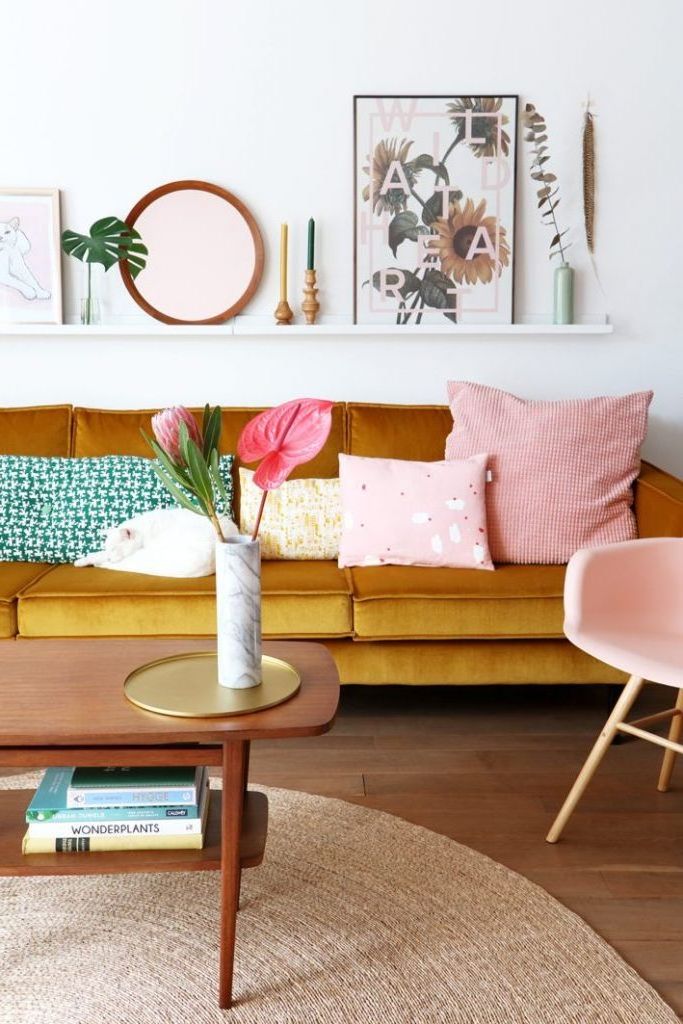 We are used to seeing the typical pastel, light blue or pink colors as protagonists in children's spaces. However, the ocher color has shown that it can also be an excellent candidate for children's rooms.