The dining room is one of the most used rooms in our home. Therefore, it is a space that requires comfort and good decoration. If you are looking for ideas to decorate this space, more precisely, colors for the dining room, here we show you a few ideas that can inspire you.
When it comes to choosing the perfect paint color for the dining room, look for a tone that dominates the room. It should match your style and taste but still be elegant as this room is for guests, special occasions and everyday use.
White
The white color gives any room a sense of calm and serenity, creating a relaxing environment for family or social dinners. In a smaller room, it can make the space feel open and large, providing a great backdrop to highlight brighter colors, textures, and materials.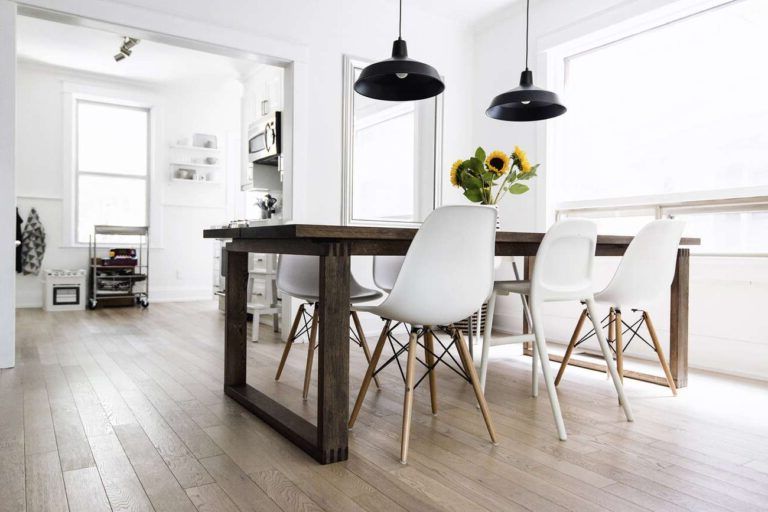 There are hundreds of different shades of white paint available, with hints of yellow and green for added warmth and depth, or blue and gray for a cooler vibe.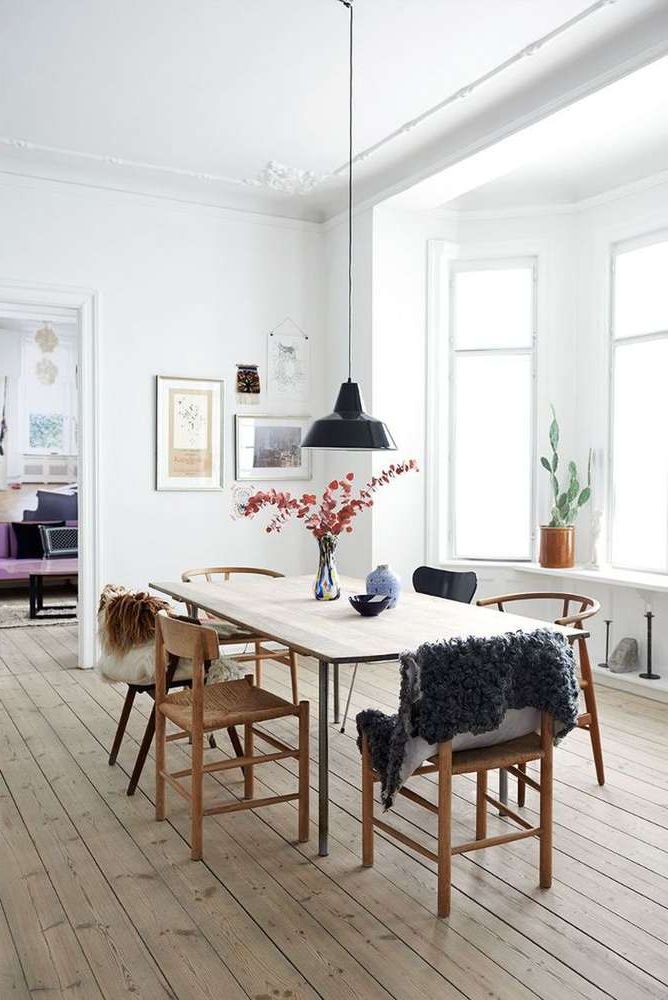 Once you have chosen the color of the walls, you can look for dining tables and chairs in any color. Gray dining chairs can be an option, or you can choose a black dining table for a monochrome look.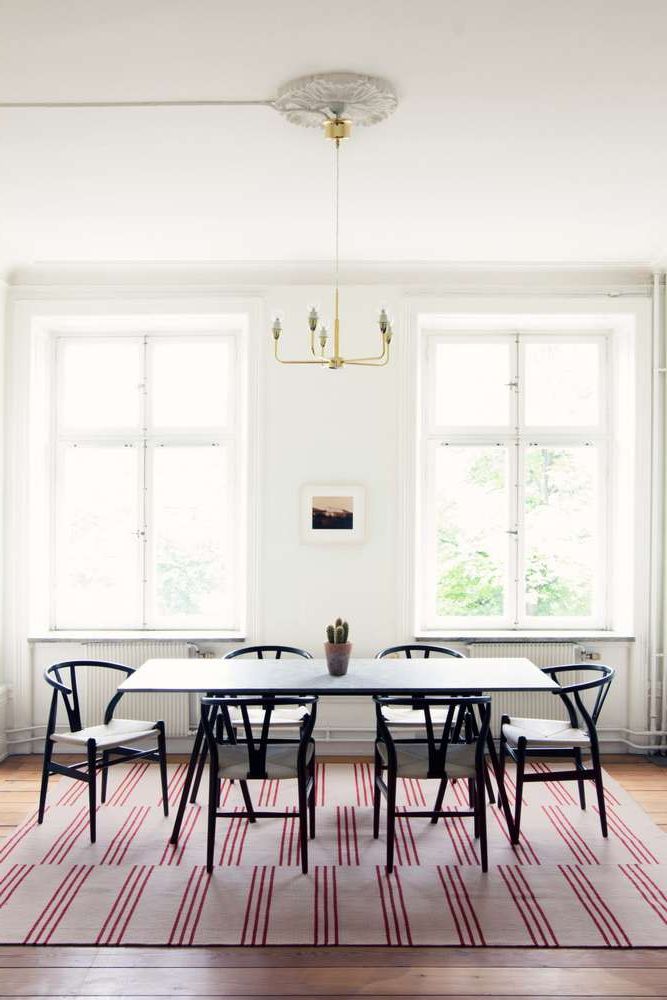 The beauty of natural wood stands out accompanied by the color white.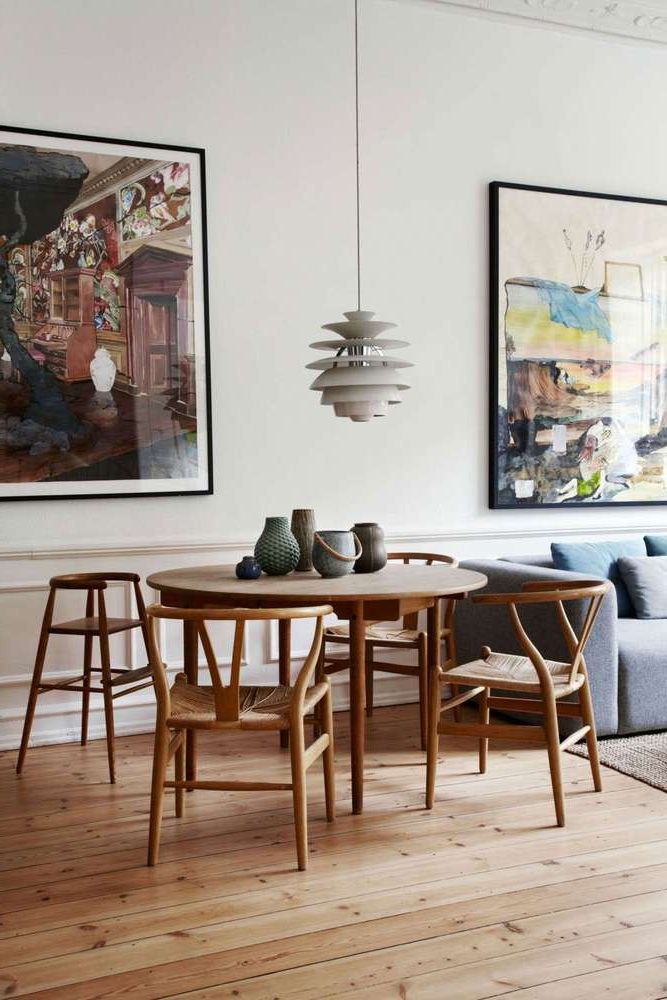 Gray
Gray is one of those shades that never goes out of style. One of the most versatile neutral tones, it can be cool or warm, and can add a touch of elegance to any room, especially the dining room.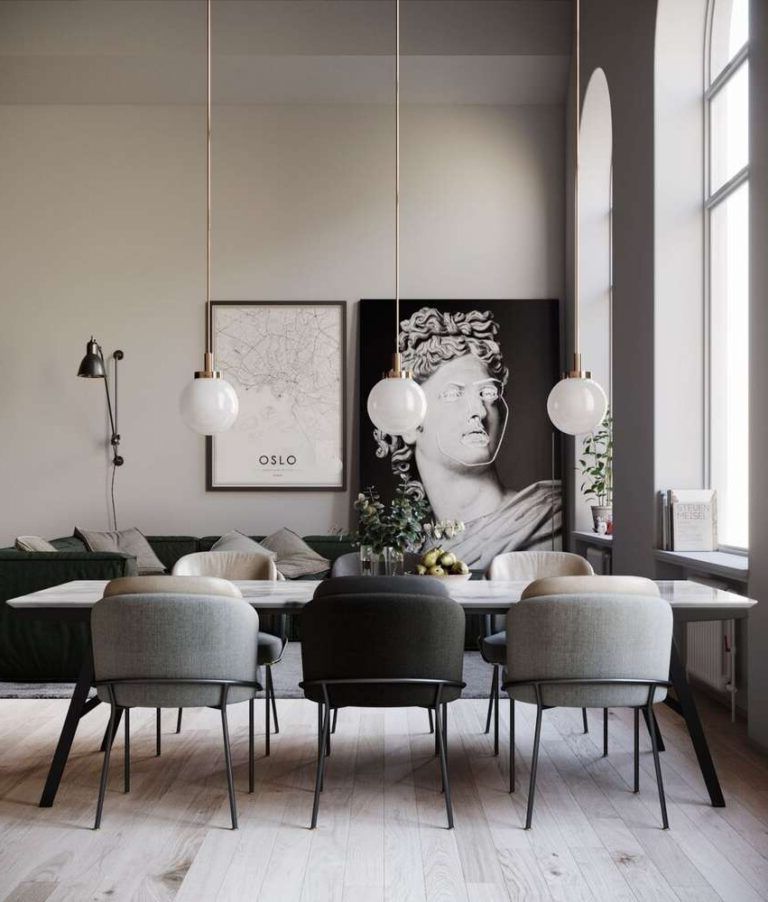 The right gray can make a dining room feel cozy and relaxing, or fresh and contemporary, sometimes all four qualities at once. Gray is a shade that can draw attention or act as a backdrop to more powerful colors.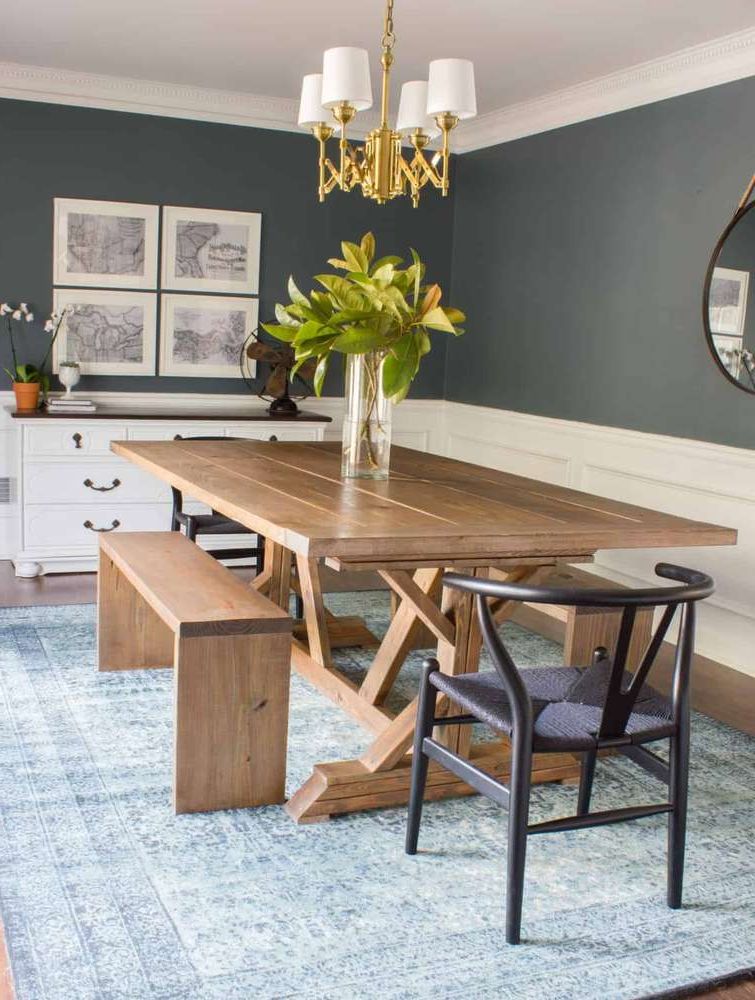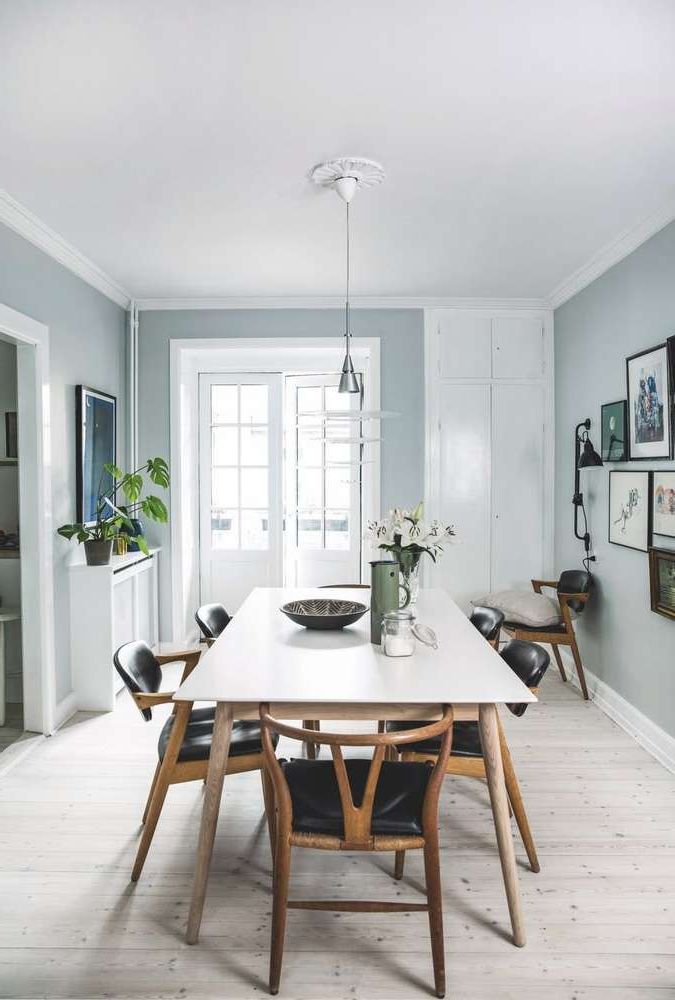 Pink
In this dining room, a very delicate color such as pastel pink, adding a black table and chairs to create a beautiful contrast and turn off the pink.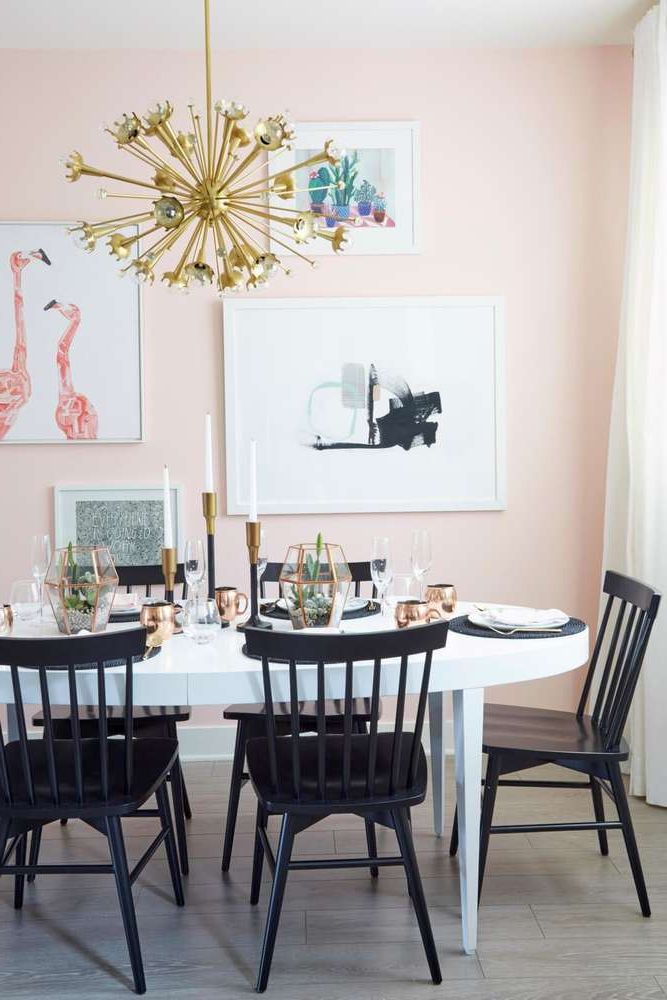 This is a perfect option if you are looking to add color to your dining room. Use cheerful and different colors in some objects, such as chairs, but keeping the walls white.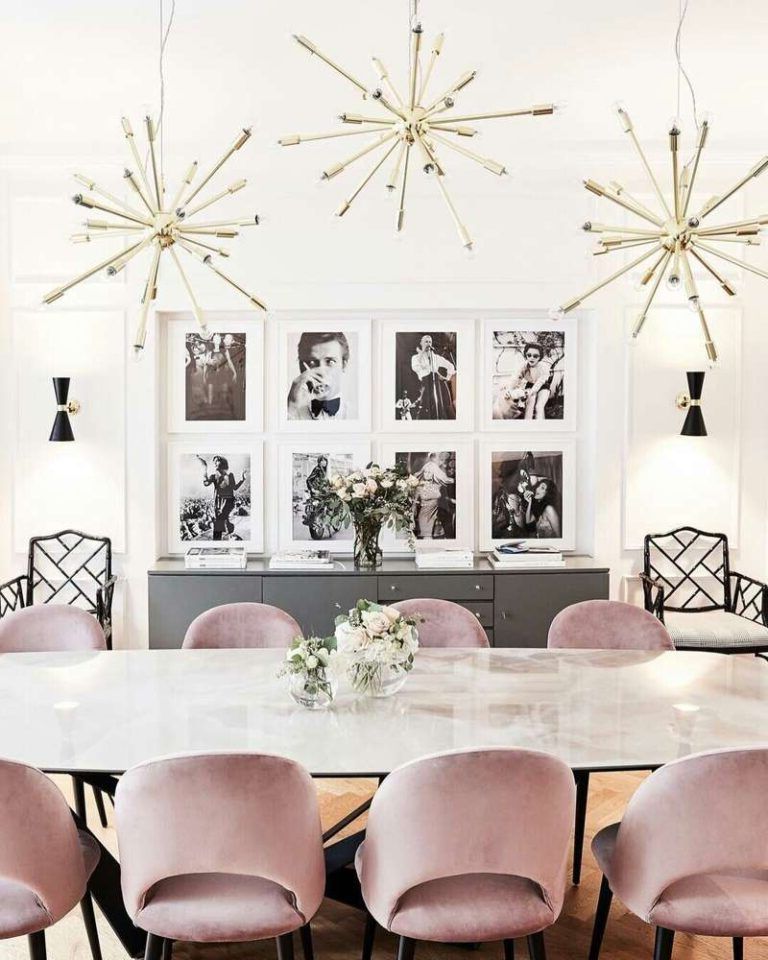 Pink is a versatile and fun color to decorate with. Many avoid its use because it reminds them of children's decoration. This, however, is not always the case. There are many ways that pink can be incorporated into décor to create an elegant and sophisticated feel.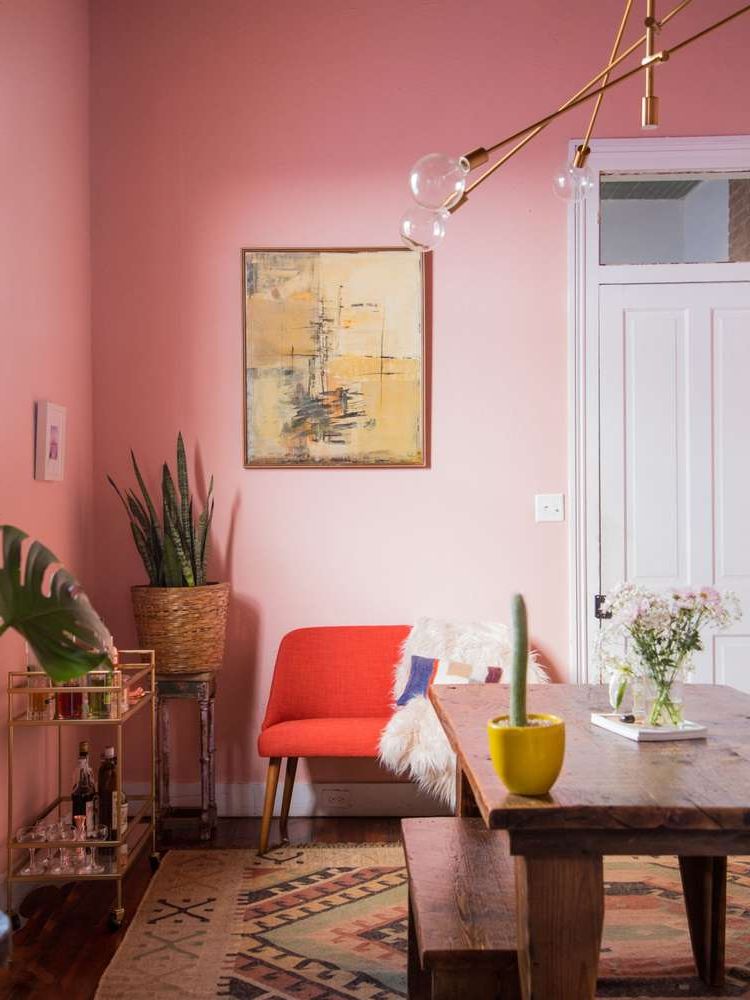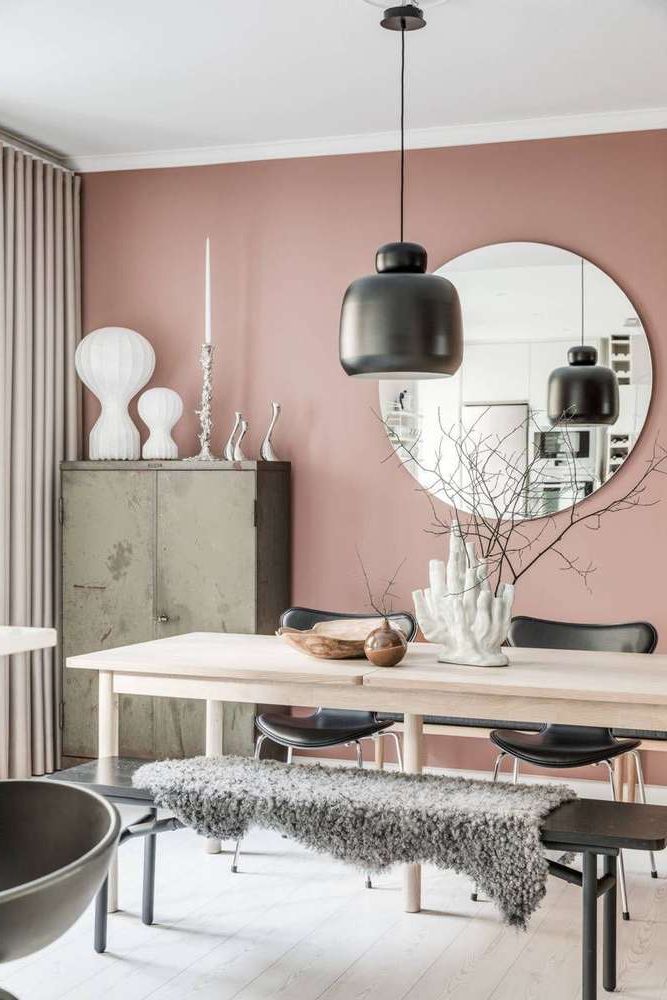 Pastel tones
Another option is to put aside the bold colors and go for pale tones like these pastel colors that we see in the images below. To add interest to the room, you can try mixing different furniture styles and painting them a contrasting color like white.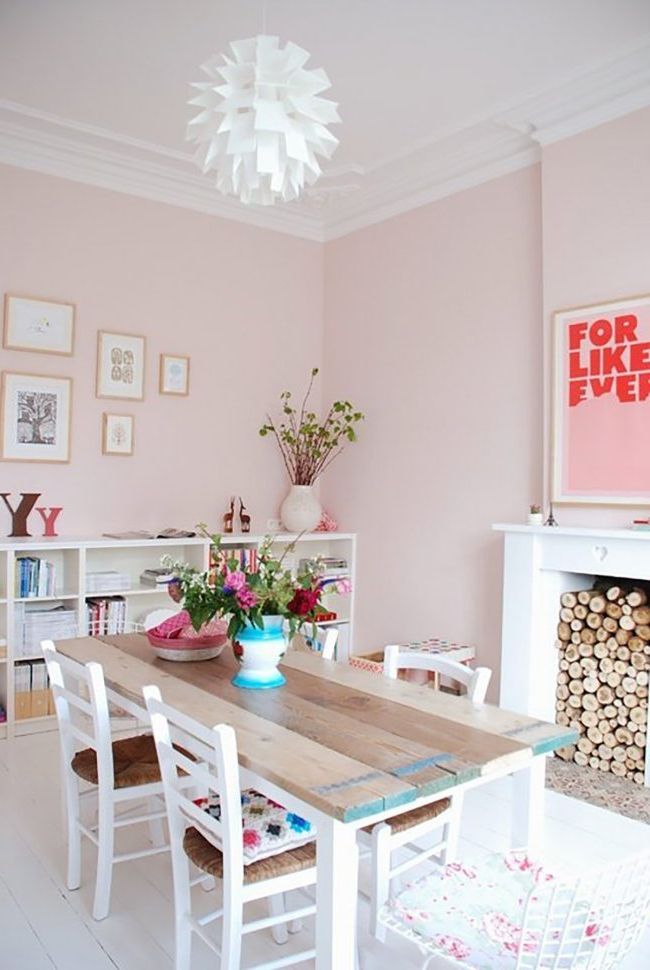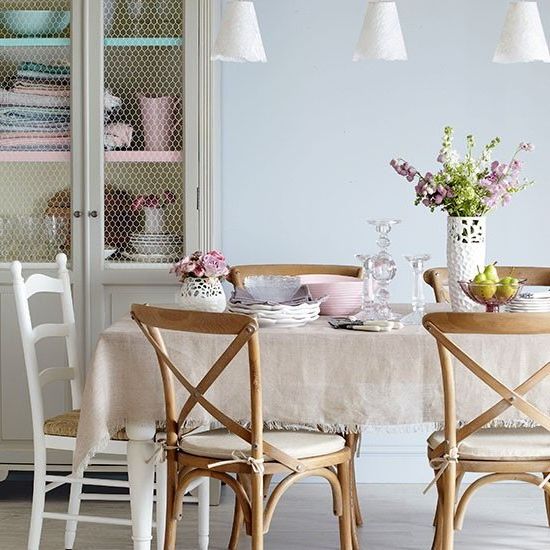 Green dining rooms
Green is a color that can be used both as a relaxing and exciting tone thanks to its many shades and shades. And the dining room is one of the best places to try this color before taking it to other rooms in the house.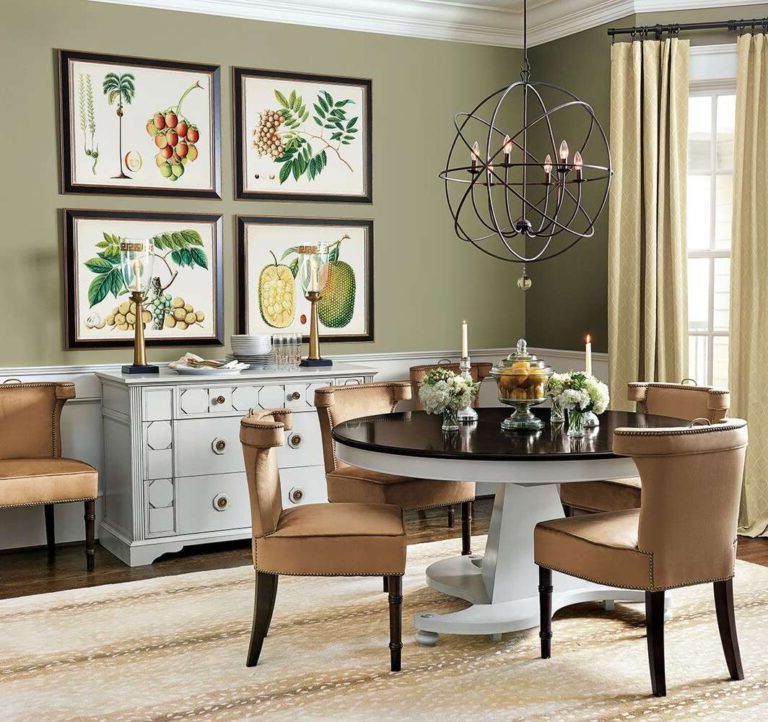 This is a perfect example of how to add color to a dining room and create contrast with other elements, without being too dramatic. The backdrop is pastel green and the curtains pale pink.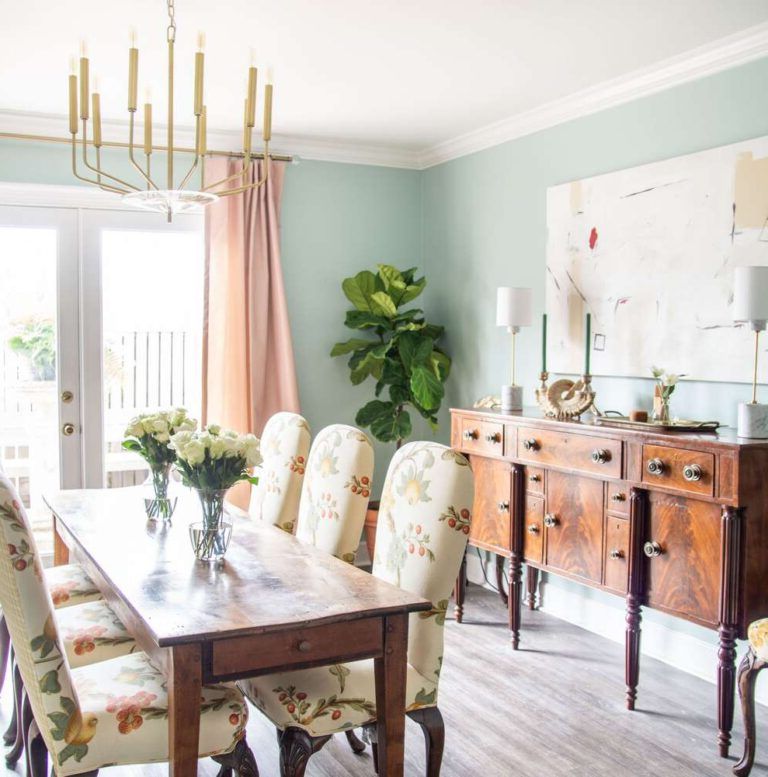 You can use a deep green, but only on one wall, so as not to overwhelm.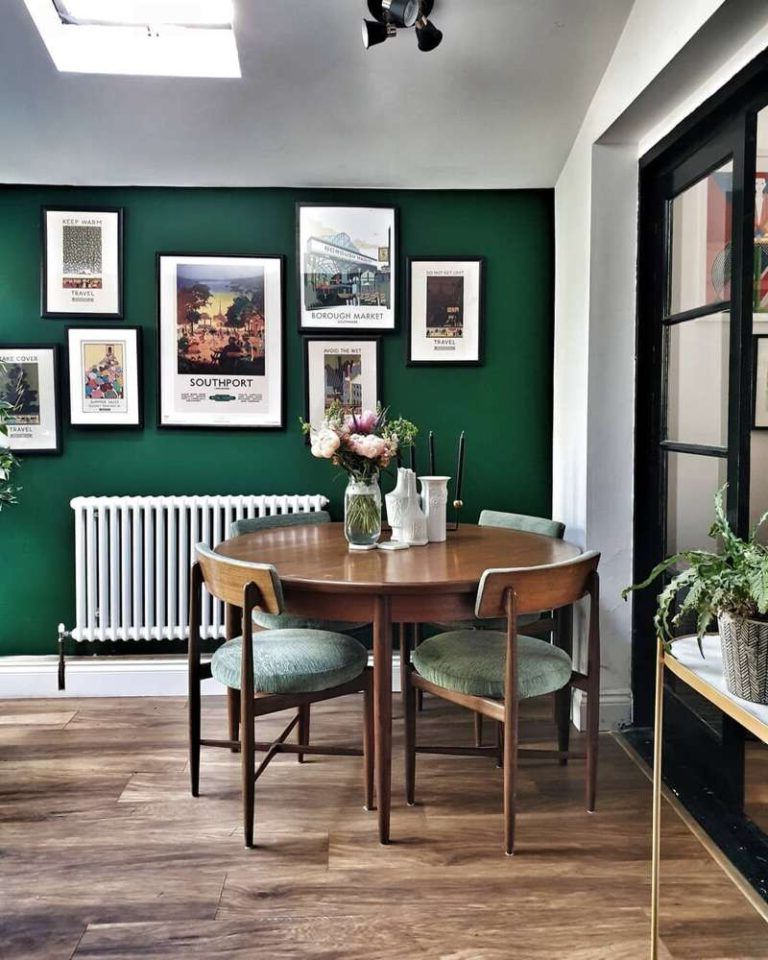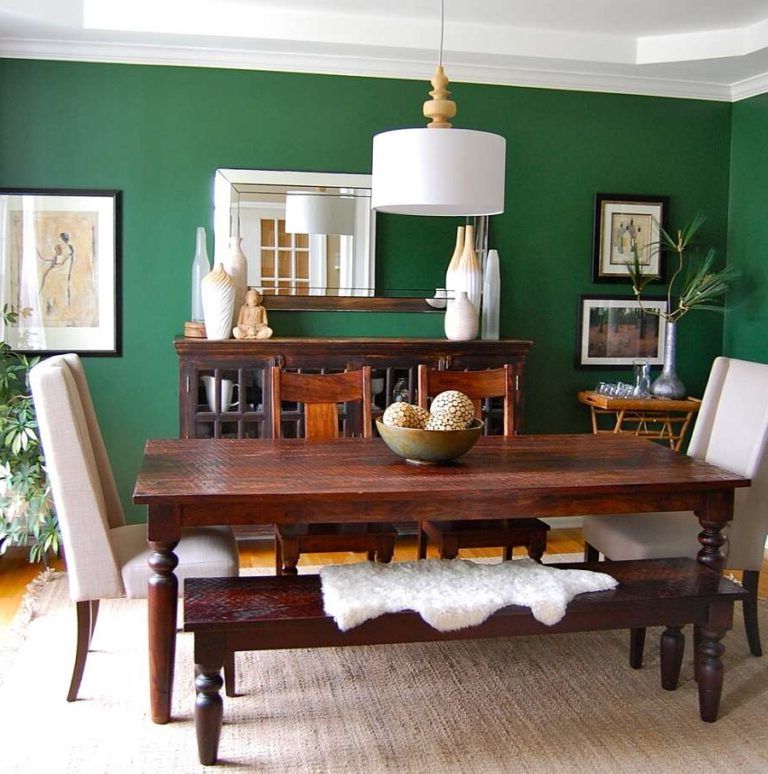 Blue
A very relaxing color such as this blue, combined with black furniture and accessories, that lift the room. The result is a sophisticated room.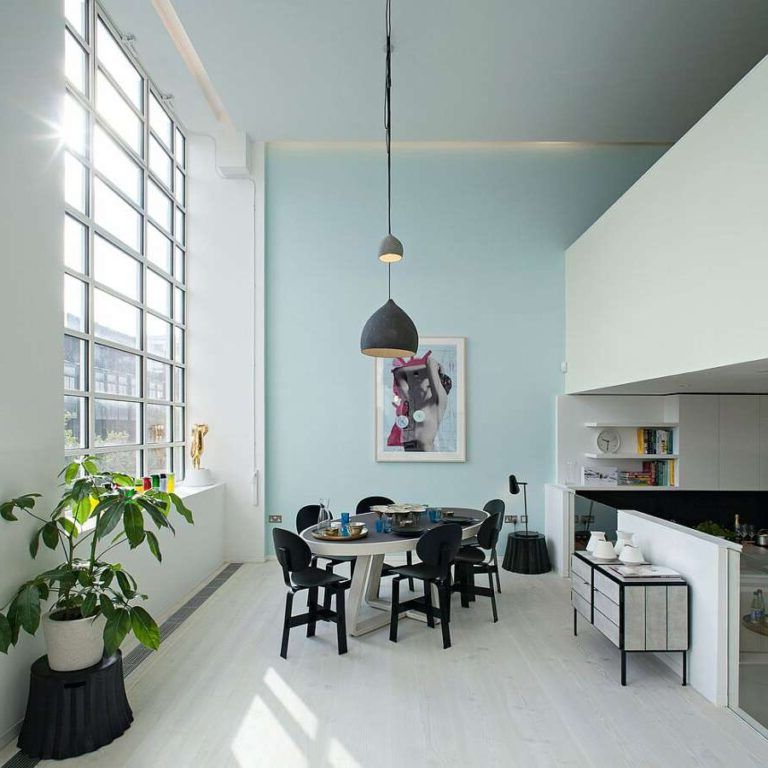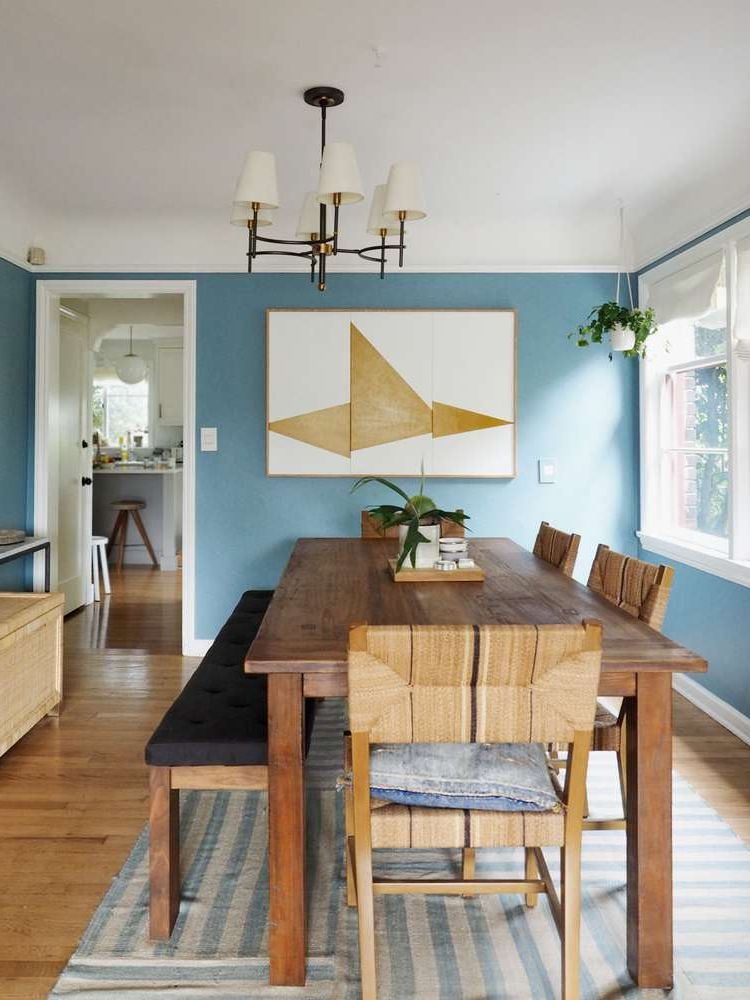 Combining different blues you can achieve a beautiful decoration. In this case, the light blue and navy blue tones make an impressive and colorful dining room.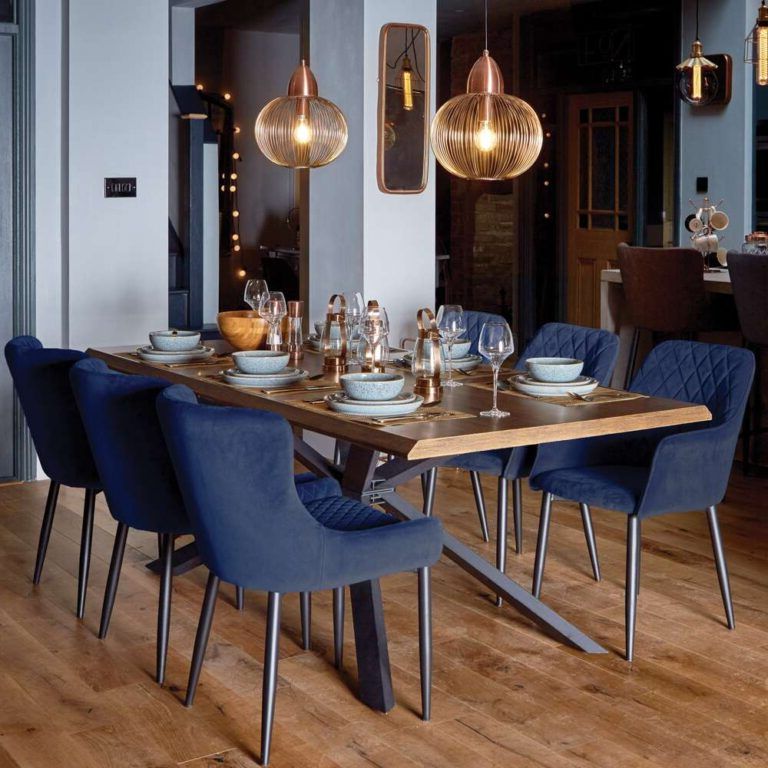 If light blues don't capture your imagination, then you might prefer the deeper, darker variants. Choosing shades of blue that tend to almost delve into the dark gray will work if you're looking to create a sophisticated backdrop for a more formal dining room.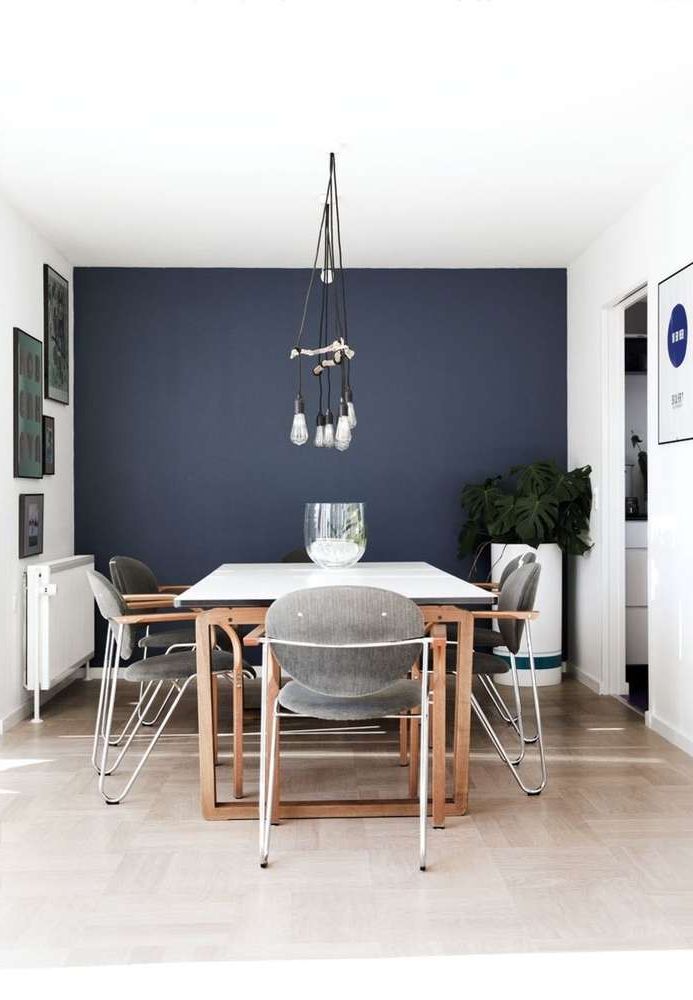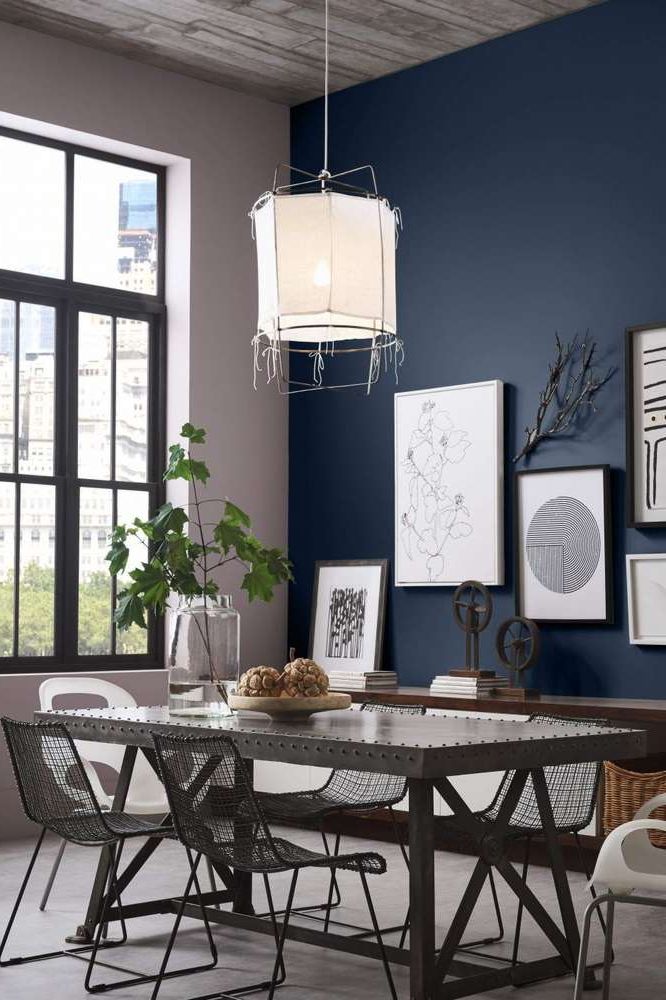 Red dining rooms
Red is not always the color we go for in the living room or bedroom as many of us perceive it as too overwhelming. Decorating with red in an elegant and balanced way requires skill and moderation. But when it comes to dining spaces, red is a perennial favorite in both homes and restaurants.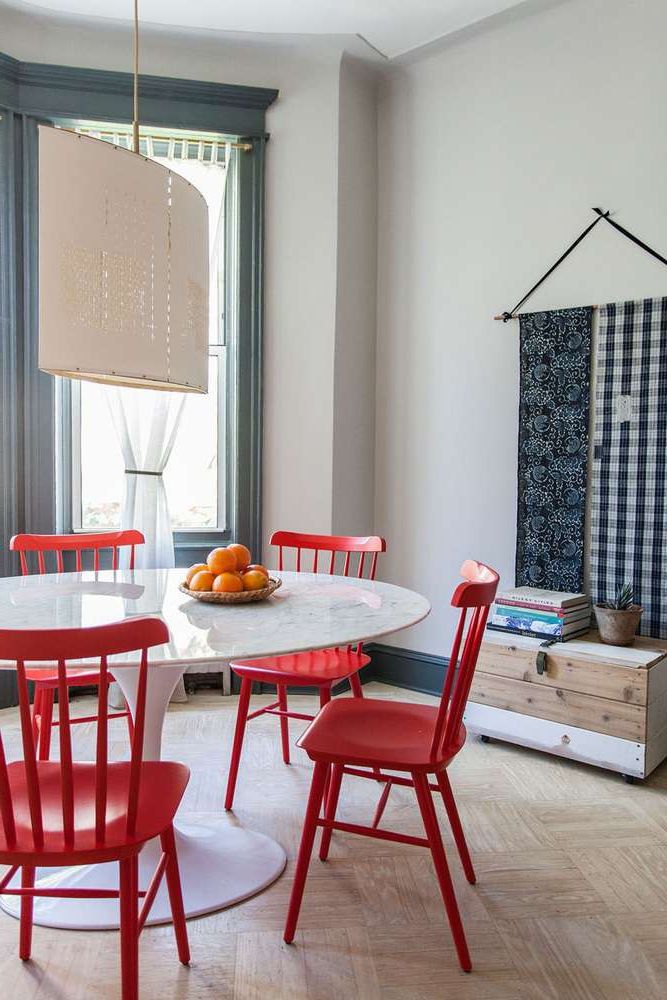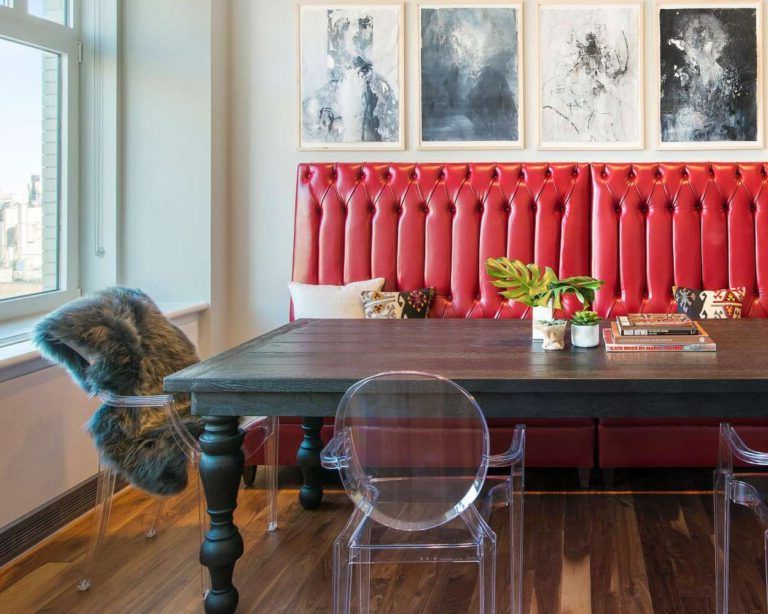 A splash of red in the dining room is said to whet the appetite and infuse the room with liveliness. This is probably why most restaurants around the world gladly adopt the sophisticated red and black style.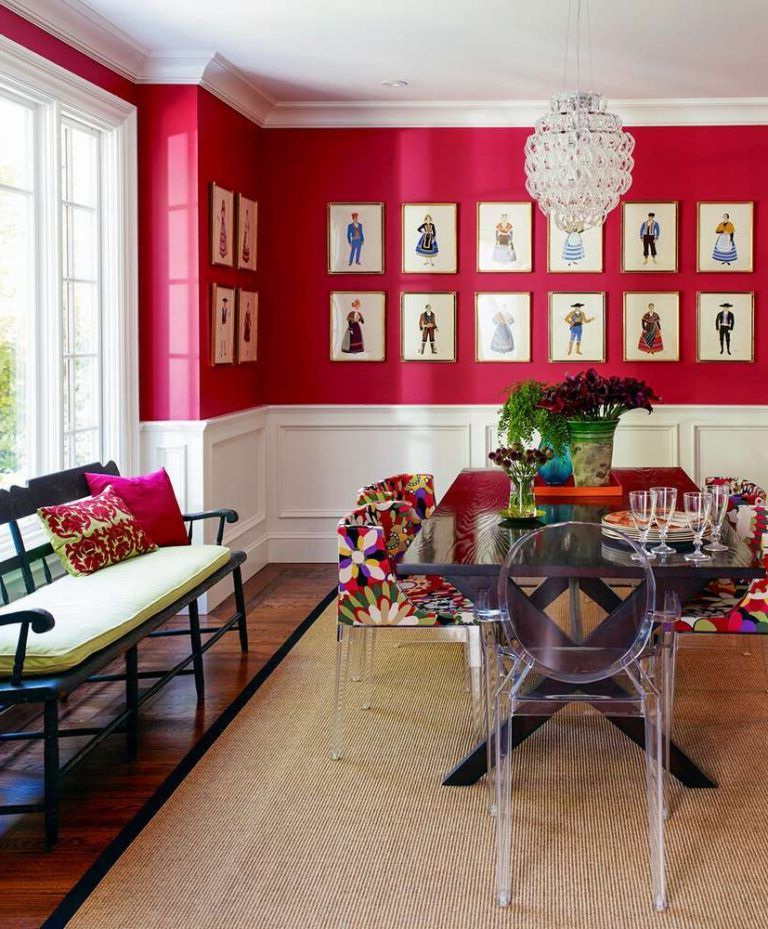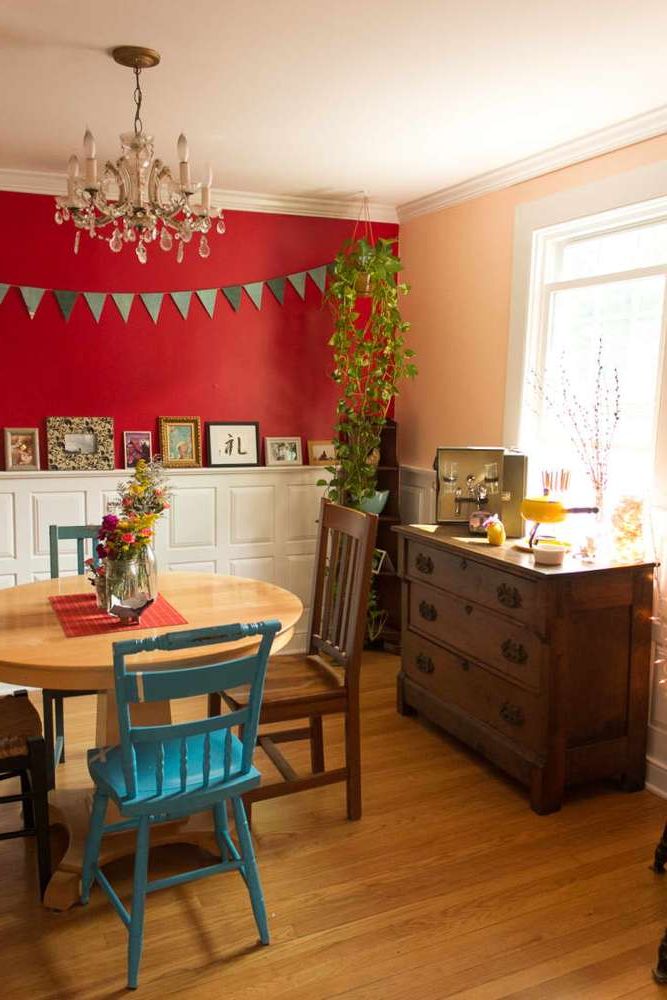 It is perfect when we are looking to add strong tones. To create harmony between the combinations, make sure to combine it with neutral colors, such as the upholstery of the chairs. Sometimes just adding a few red accessories is enough to bring a space to life.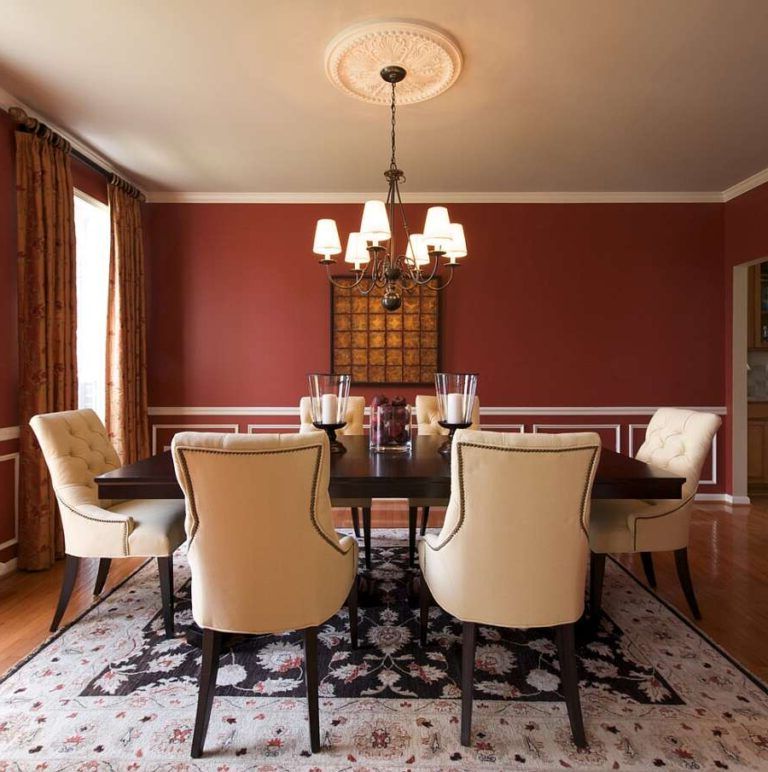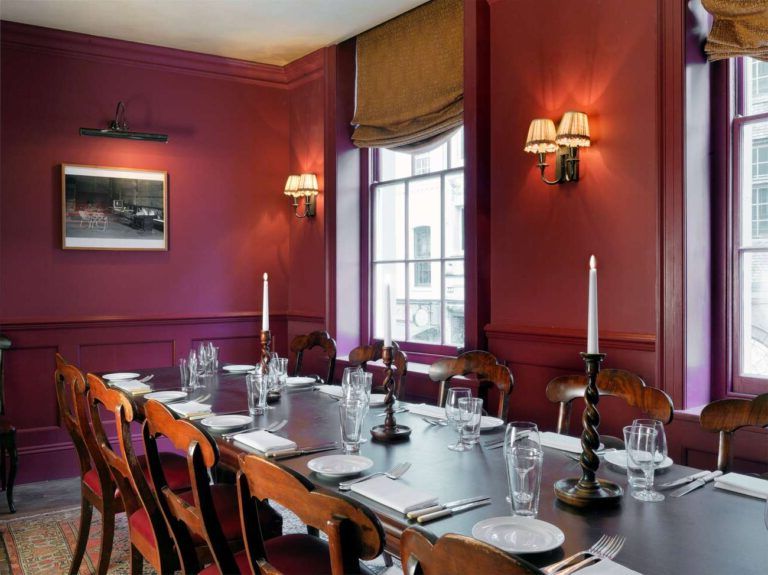 Orange
Sometimes you don't need to paint the walls to add color to your dining room. Using the furniture in different shades or decorative accessories in orange, and making sure there is enough light to illuminate the room, you will achieve a very colorful dining room.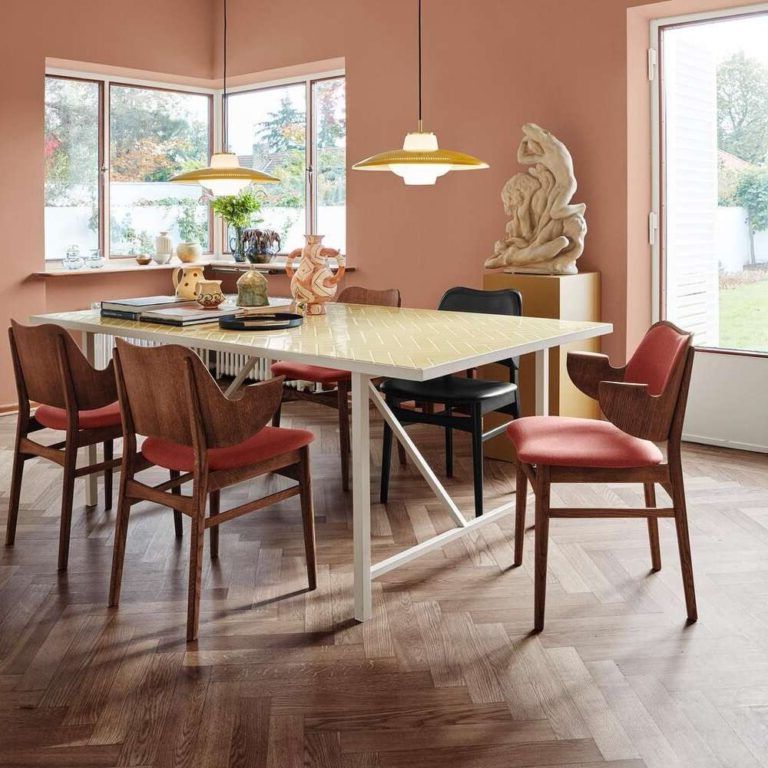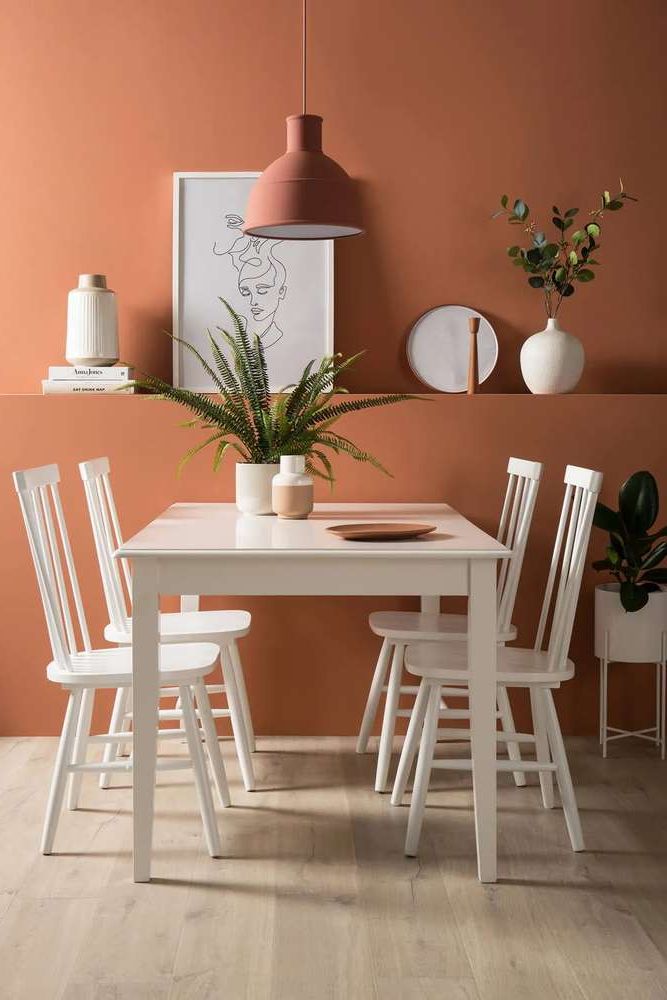 Orange offers contrast, creates beautiful focal points, and enlivens a drab environment with its uplifting style. If you don't dare to paint an entire wall with this color, you can only use it in decoration such as chairs or a sideboard. Colors like burnt orange and pastel orange are currently in style and work in almost any dining room, regardless of the style chosen.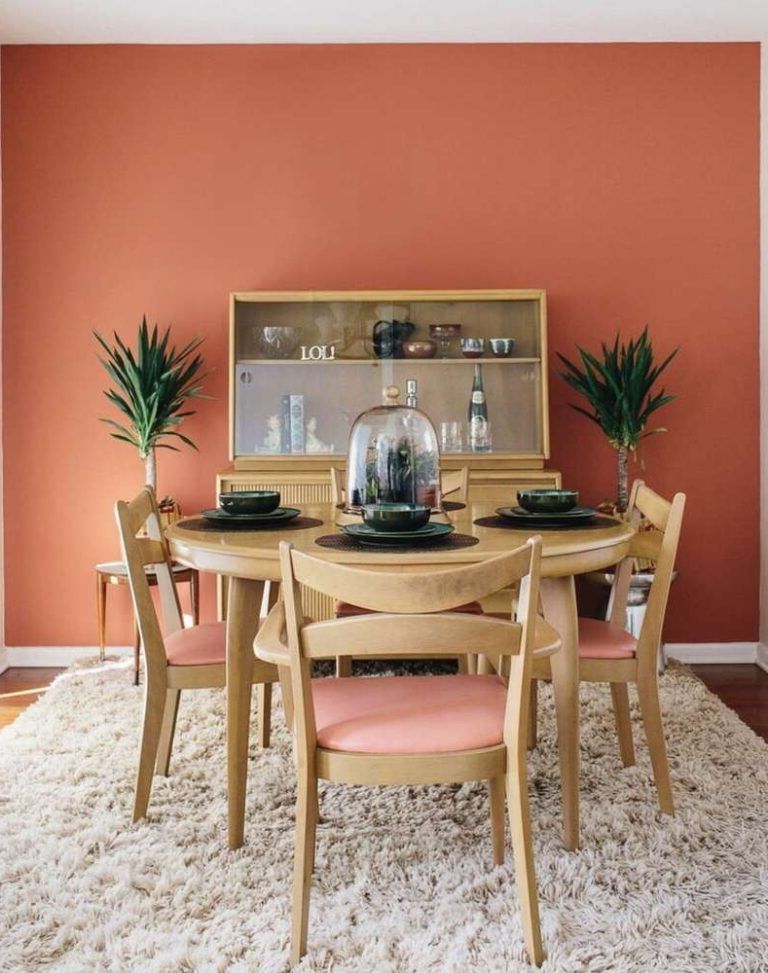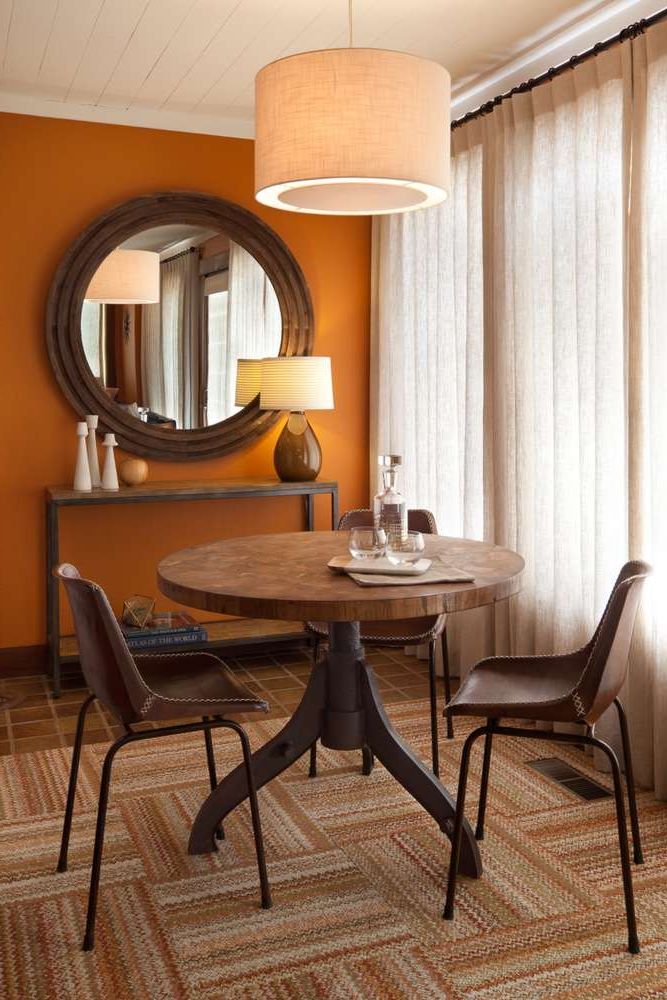 A dining room is probably one of the best places to try orange, its different shades and how to incorporate it in an elegant and contemporary way.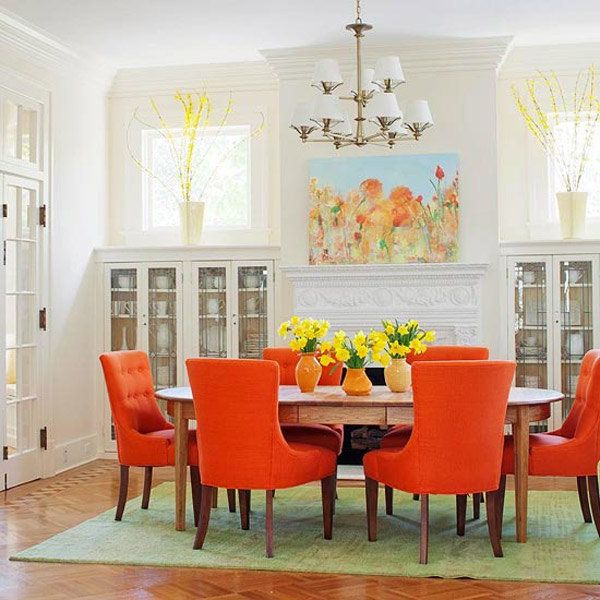 Yellow
Finally, we show you another way to add color, through yellow, a very bright color. So that it does not look like a children's room, the key is in the furniture. In this case retro furniture.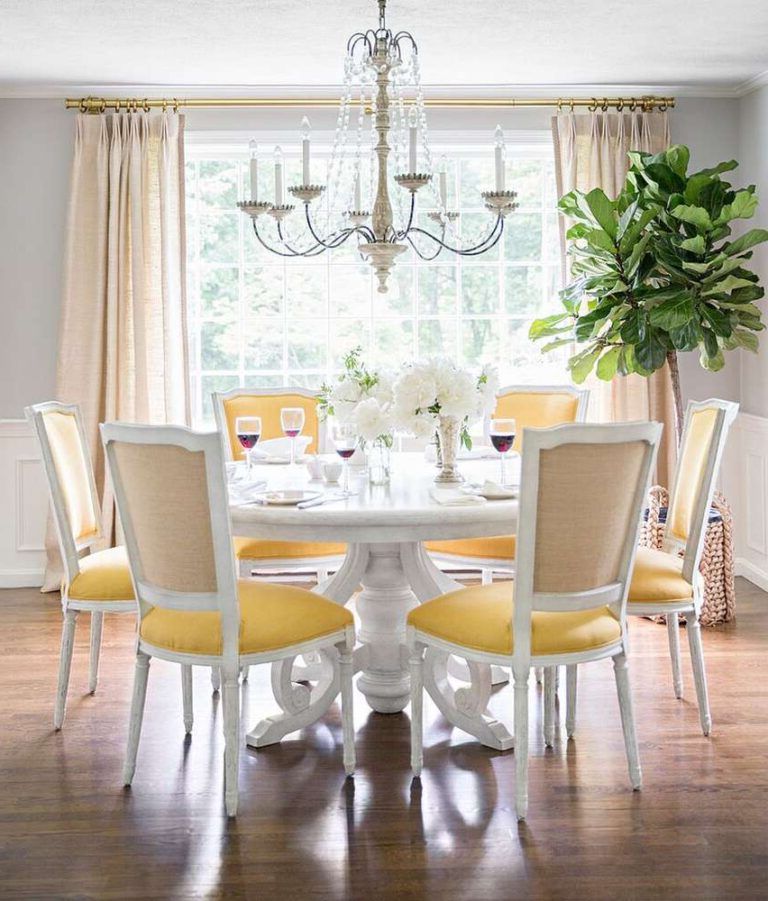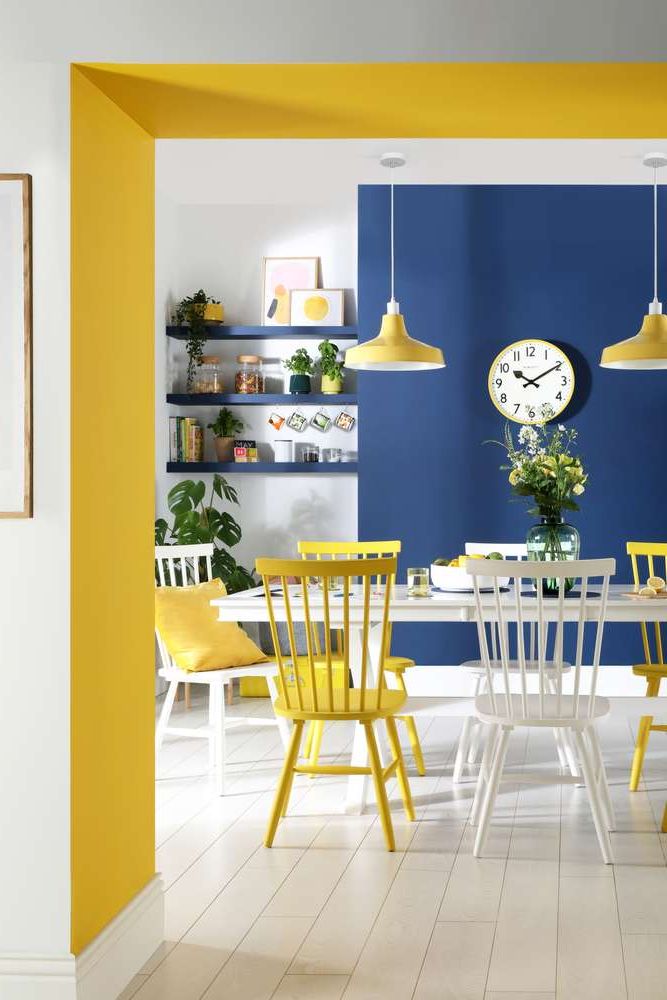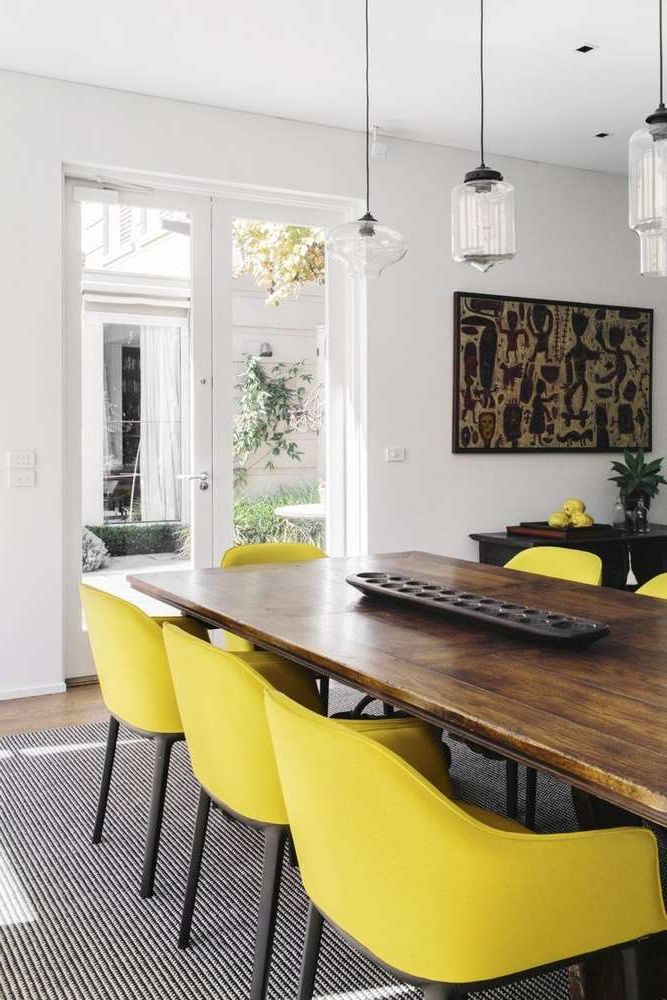 As we head into the long, cold winter nights, the color yellow brings the joy and warmth of bright, sun-filled days. From creating intimate and cozy settings to livening up boring interiors full of neutral colors, yellow can work its magic in many different ways.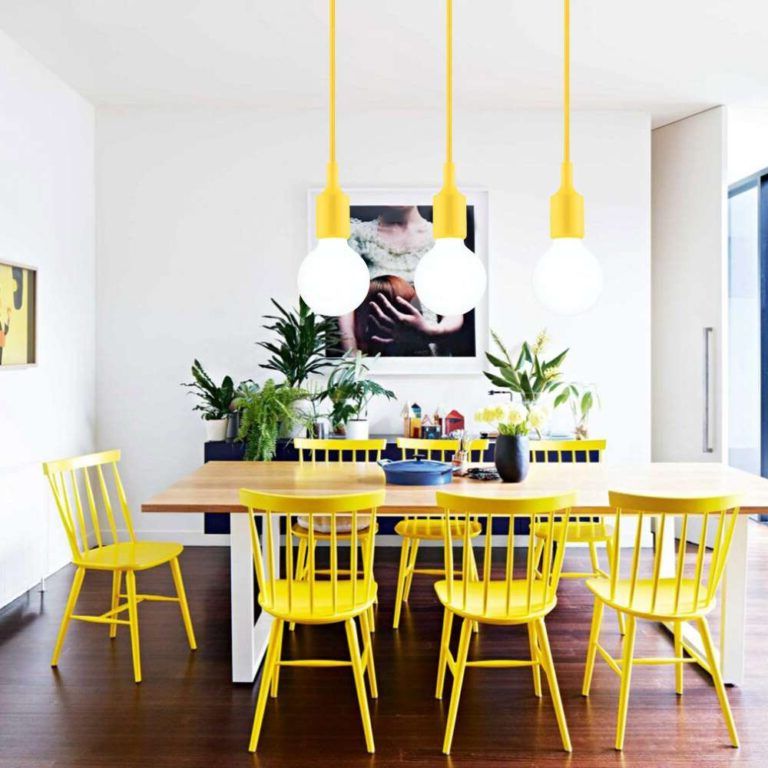 The various shades and shades of yellow range from deep greenish yellows to soft, subtle yellows, each bringing a unique dimension to a room.