The color that we choose to decorate small rooms is very important, since there are shades that make the room seem even smaller and others that enlarge it, giving the illusion of a larger room. Here are some color tips for small rooms. Small spaces have the potential to be transformed into an optically spacious and very comfortable place.
A small space can be a wonderful chest, a Pandora's box to discover. Small and dark bedrooms and corridors tend to affect our mood in a negative way. While the studies, lounges and bathrooms, properly decorated, even serve as a refuge and lift our spirits.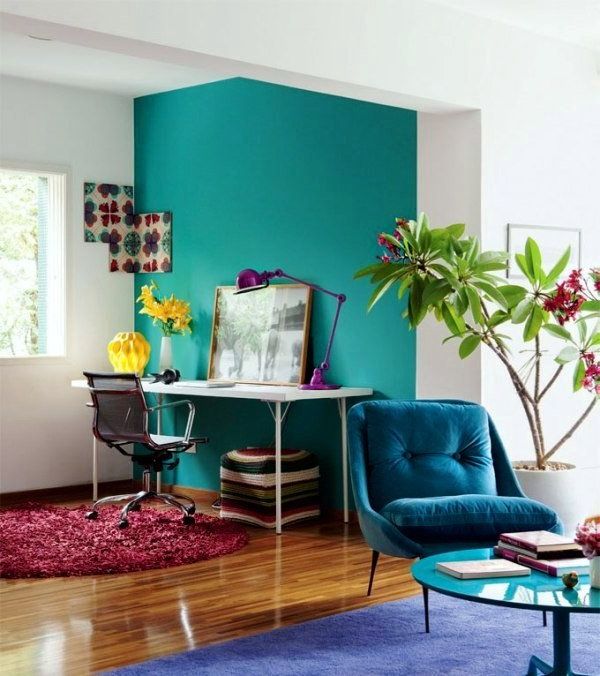 It is for these reasons that maintaining a balance in the home, and ensuring that all spaces affect us in a positive way is very important.
How to choose colors for small rooms?
Before choosing paint for a small space, one should ask oneself what effect we are looking for. Do you want a light and airy environment (cool colors), or a warm and welcoming environment (warm colors)? Once this decision is established, you can now spin a little finer.
Cold colors
A great option is to choose cool colors for the furniture and light, bright colors for the walls. Cool colors help create the illusion that furniture is further away than it is.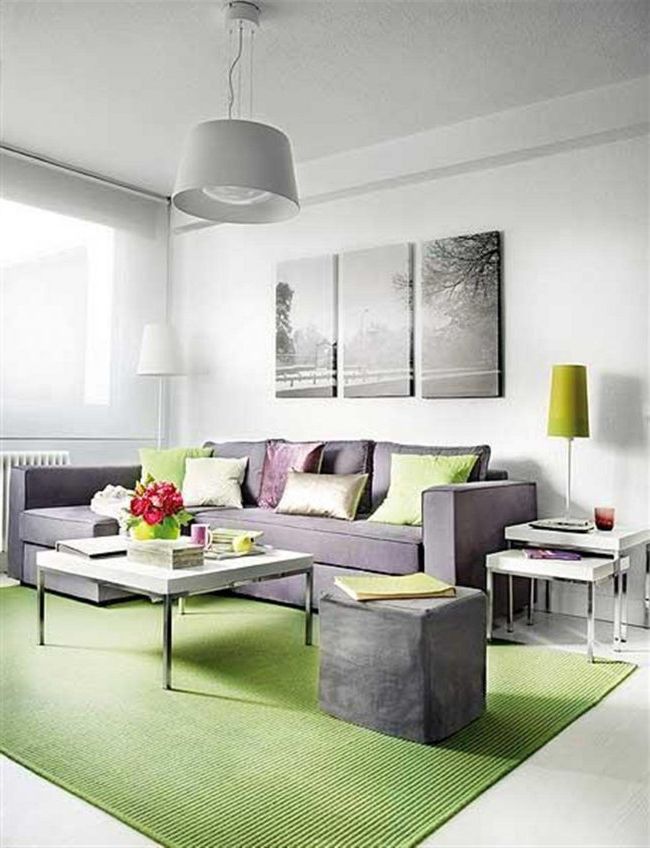 In the two photos below, light blue, green and gray are combined in pastel tones, also achieving a lot of light using cold colors. A little touch of yellow color helps to achieve more dimension.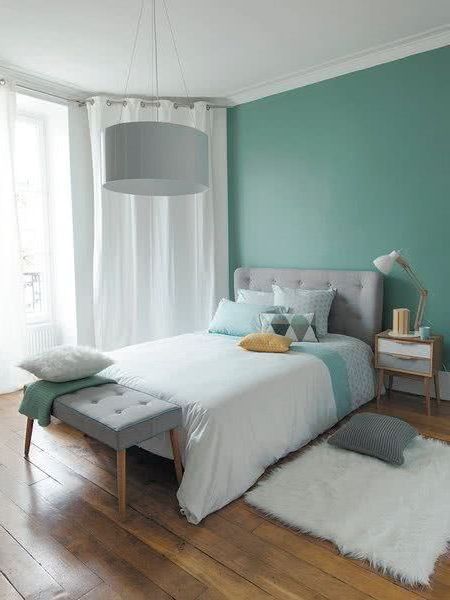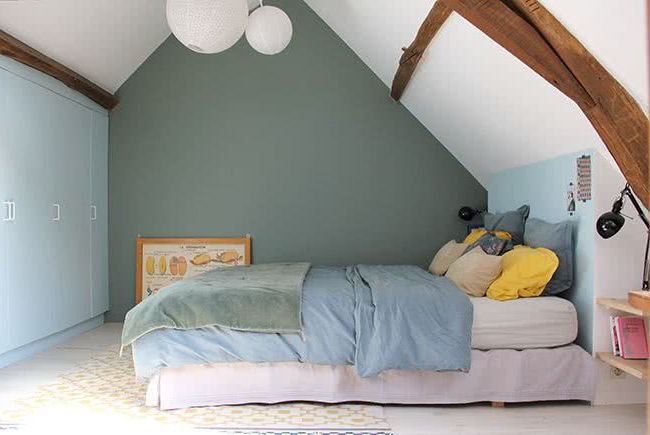 Warm colors
The color scheme shown here combines beige and red, both warm, with some touches of brown. This work in neutral tones has harmony and light, and is also a warm combination. It can bring calm and peace, which is what you want in a small space.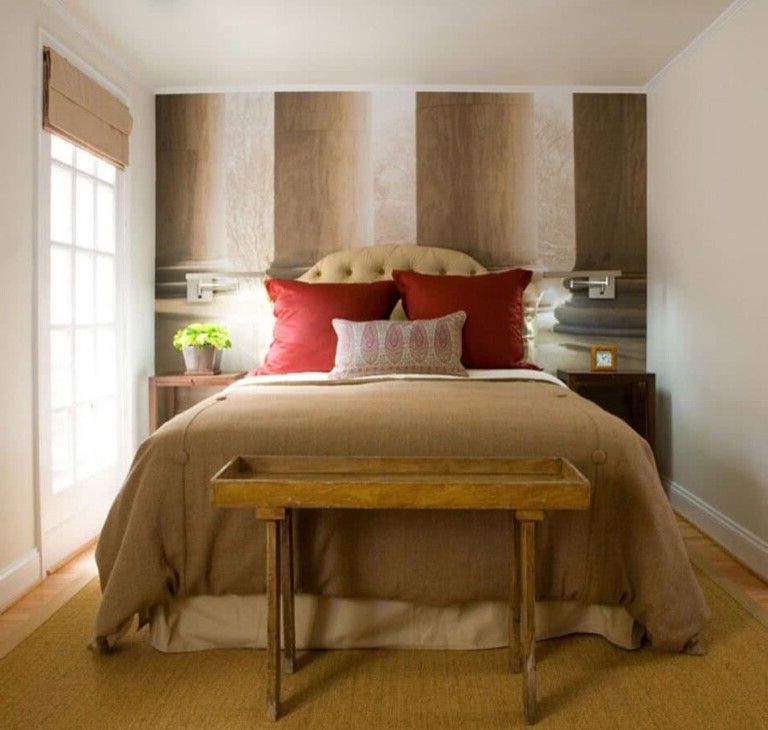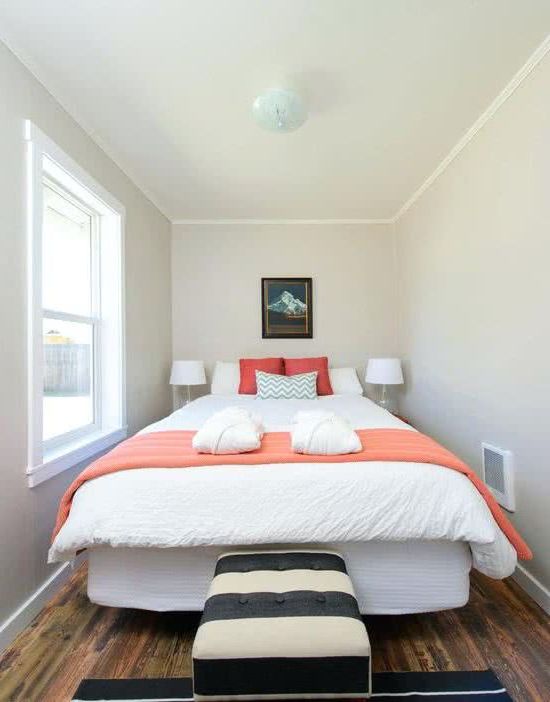 Combining cool and warm colors
Blues, greens, and grays, browns, and lavender with shades of blue or green are great colors for small rooms, because they can make walls move away from each other and make a small space seem larger. So combining them can be a great option.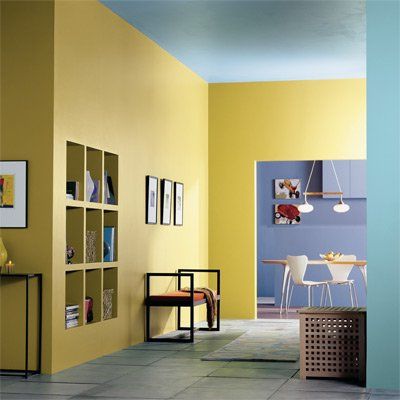 More saturated colors have been used, such as yellow, lilac and light blue, which, due to their different temperatures, make the walls "separate from each other".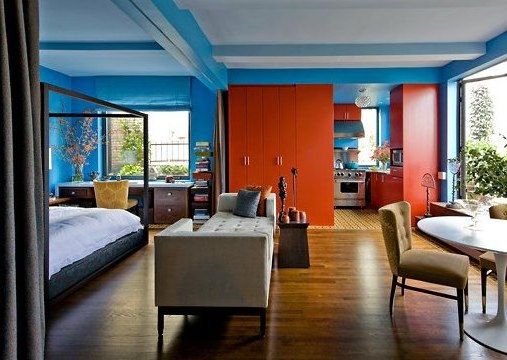 Conventional decorating holds that pale colors visually enlarge a space, making the walls recede. But white can feel too bland and dull, and pastels can lack nuance. There is a wide range of light shades, which can also be used.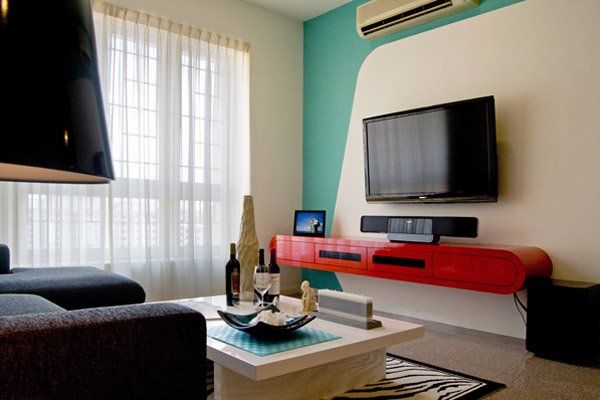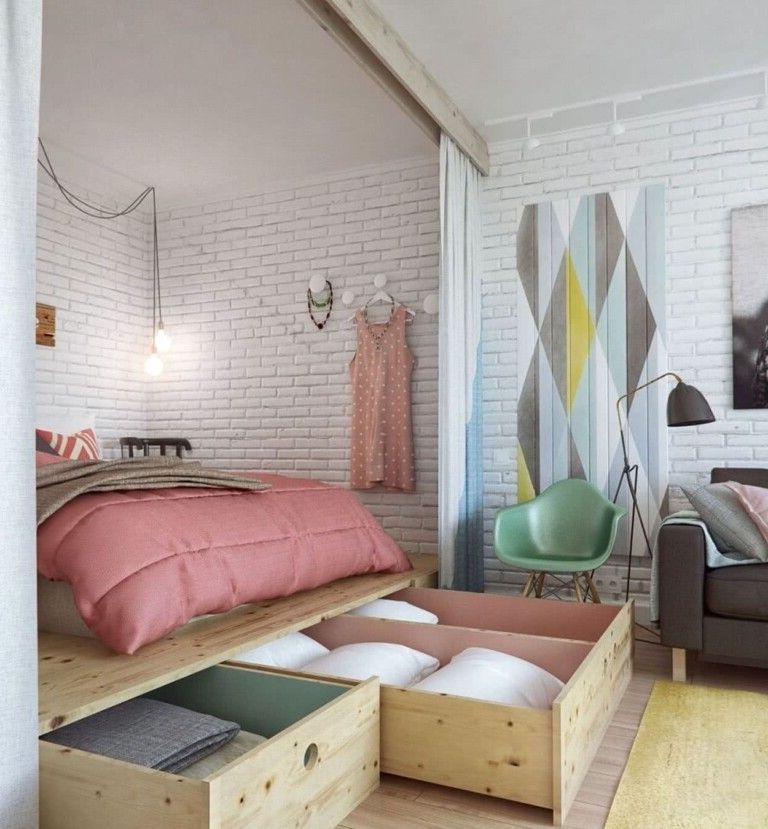 Luminous ceiling
Small rooms usually have low ceilings, so it is good to paint the ceiling in a light color, such as white. Low cabinets help accentuate this effect.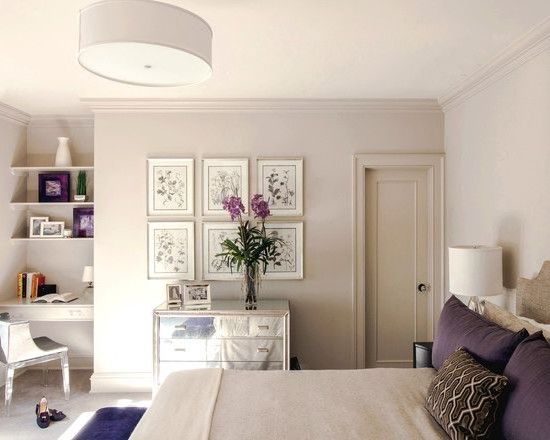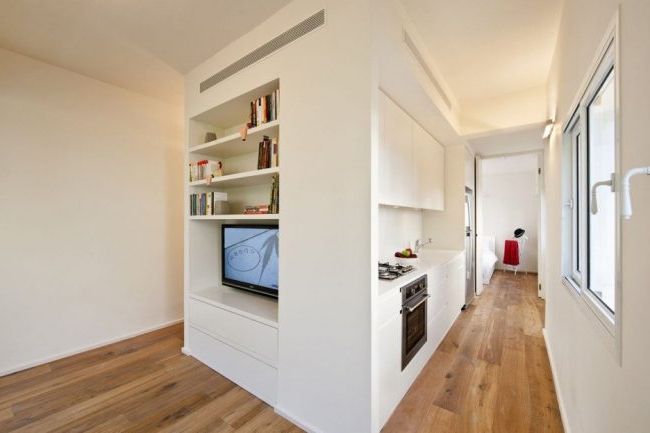 Colors in the same tone
You can choose your favorite color and use different shades of the color to paint a small room. Light tones widen and enlarge, while dark tones do the opposite.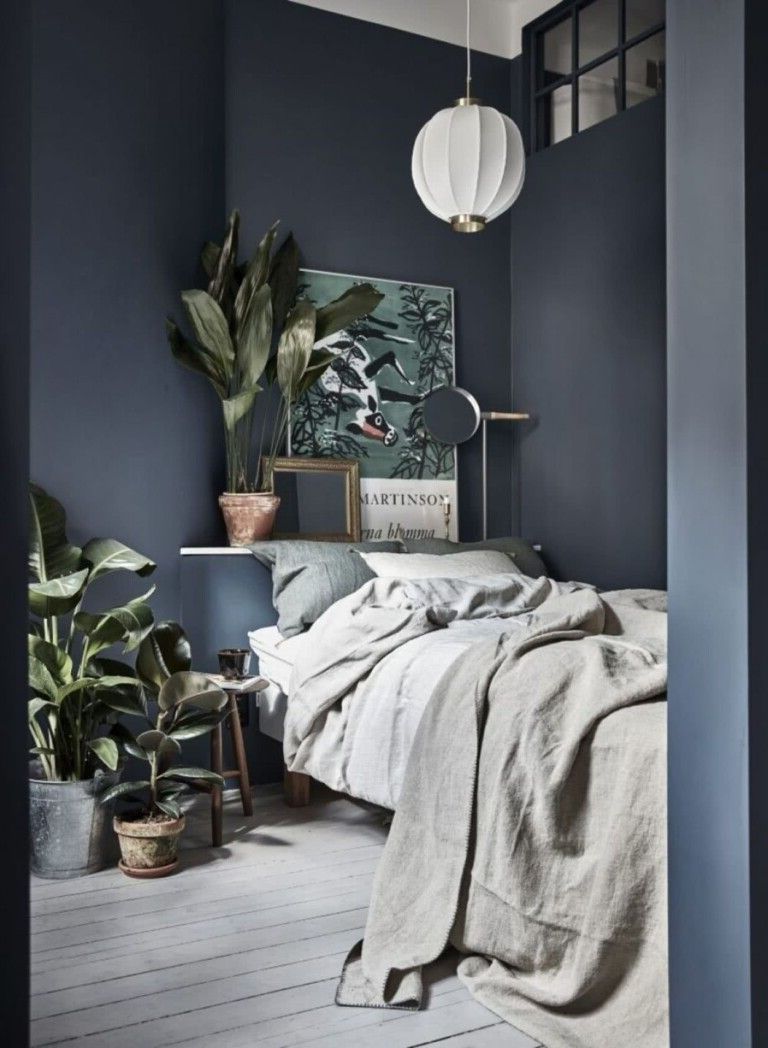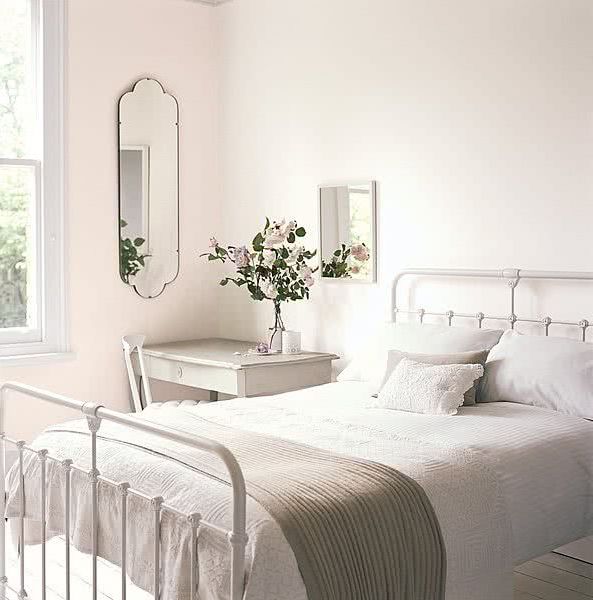 Color on the ground
Choose a color for the floor and keep it uniform. The uniform floor in terms of material and colors make a room appear larger at first glance.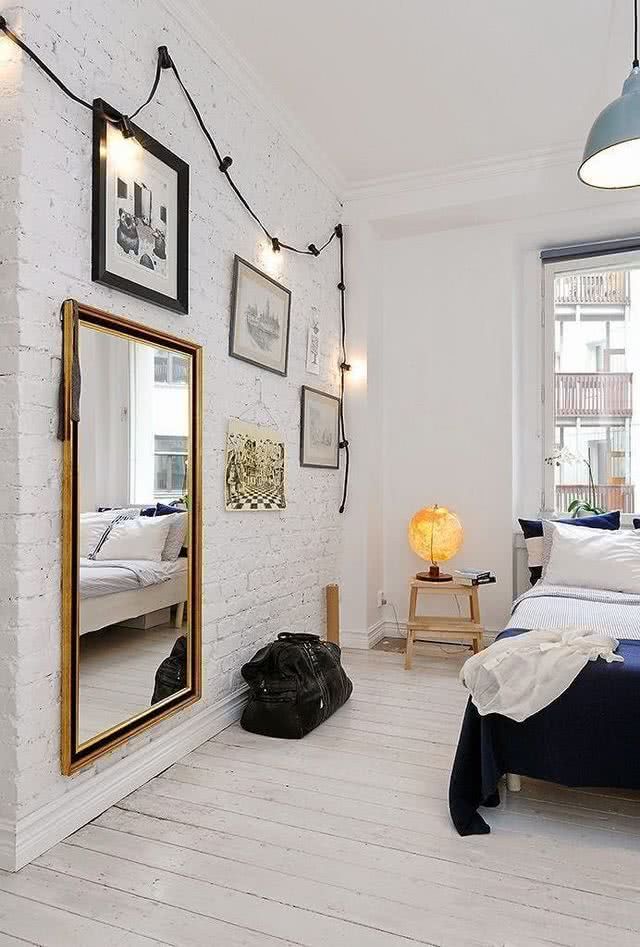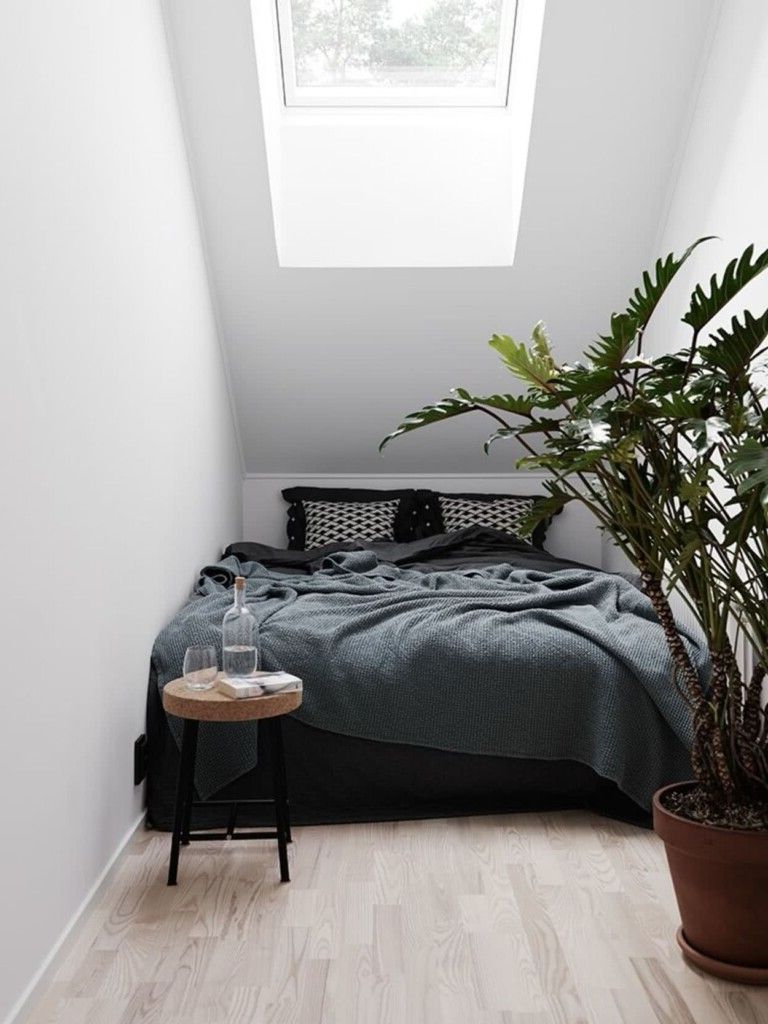 Bright colors
Soft colors and bright tones help to expand a small space. The brighter the room, the more the spaciousness effect will be accentuated. The optical effect will be that the walls are further away.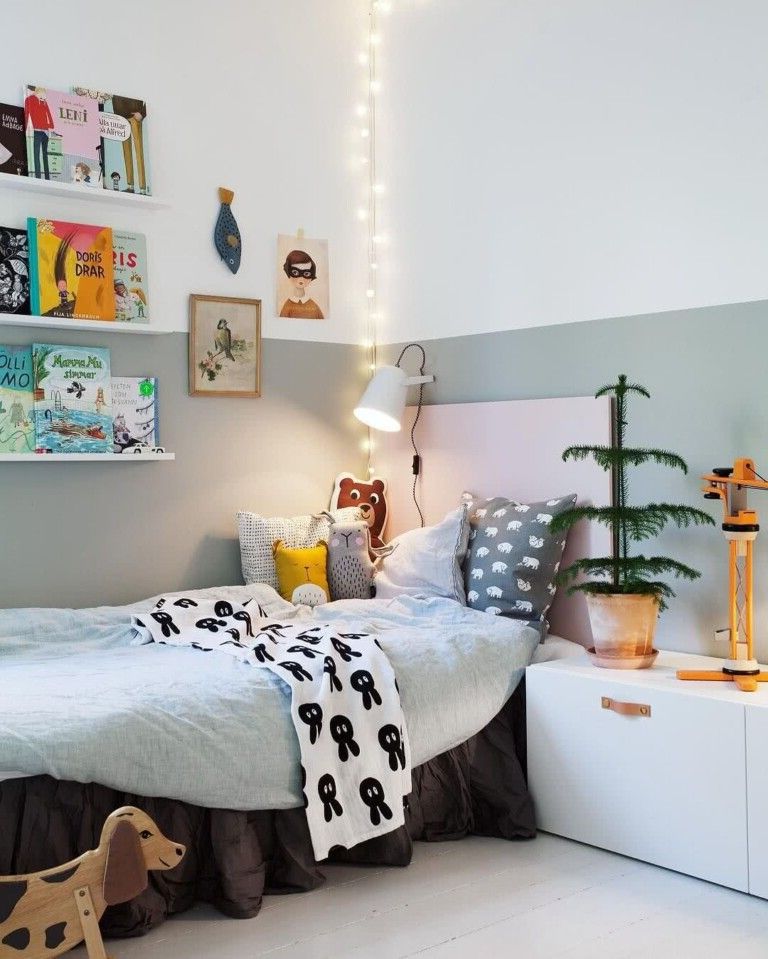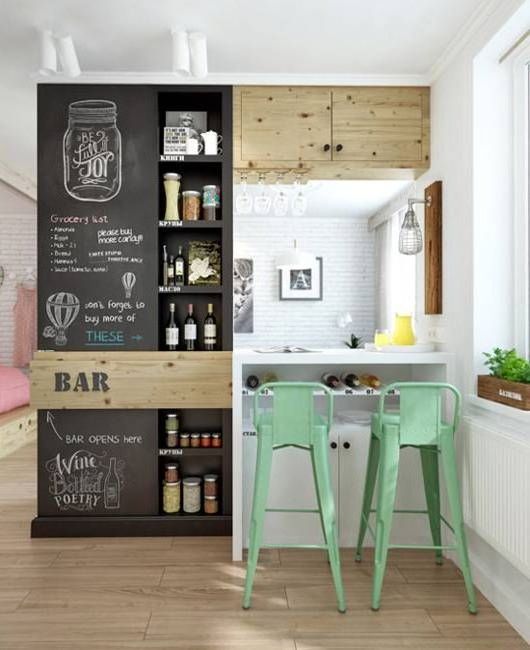 Cheerful and soft colors like pastel shades are perfect for small rooms. It is important that the furniture and accessories are bright colors or designs, otherwise the room will be very boring.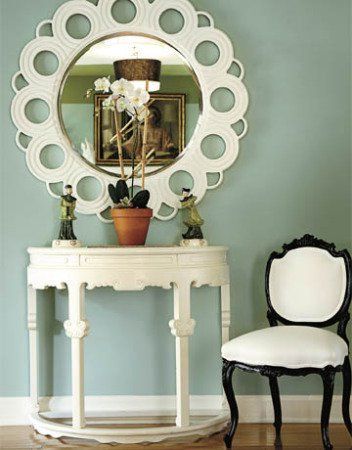 If our small house has a long and narrow corridor, there is nothing better than lighting it well, keeping it free of elements that hinder the passage, and painting with bright colors. Of course, good lighting is essential to make it look spacious.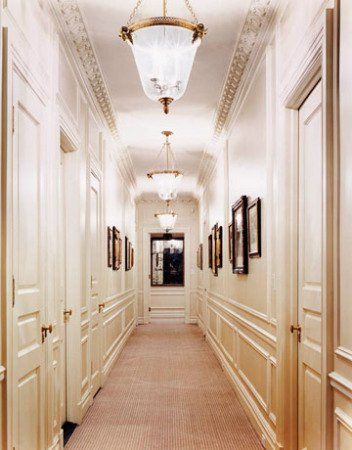 Use colors that brighten the room, like yellow. Then, use a very original accessory so that the attention is focused on it, and it goes unnoticed whether the room is small or not. In this case, the ceiling lamp takes all the attention.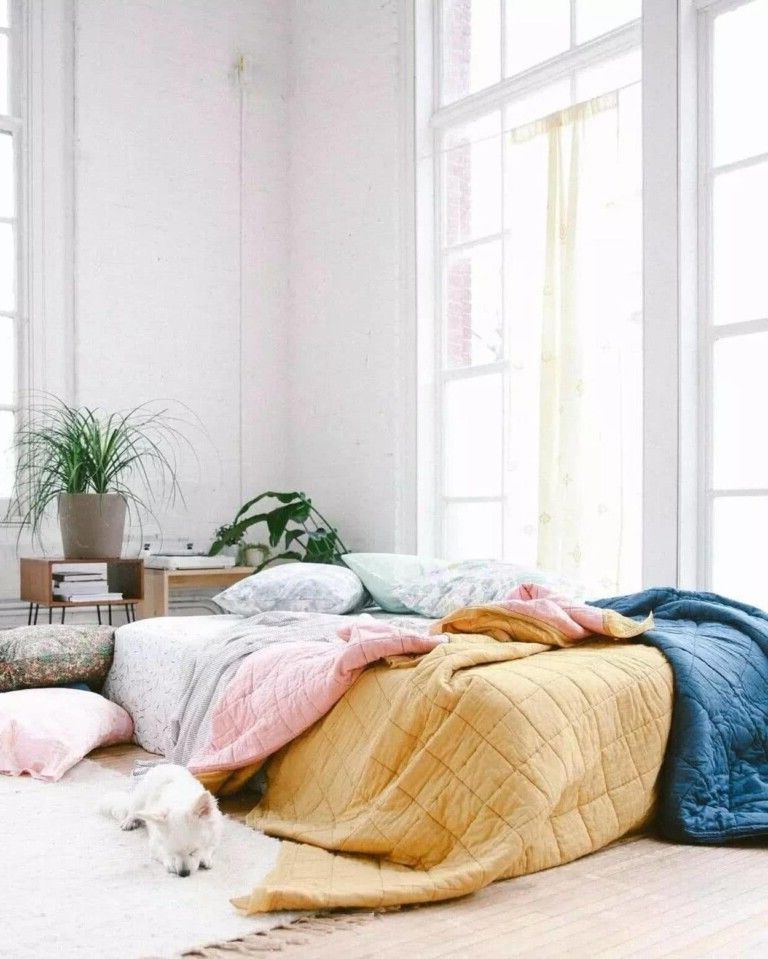 Keep the room in a light color, good lighting and custom furniture of the same tone between them. Surely the room will maintain a harmony that will give the impression of spaciousness.
Details in dark or bright colors
Many times the elements of the room accentuate the little space that there is. For this reason, it is convenient to paint several elements of the room in a strong color, for example, a piece of furniture and the wall behind them. This gives a sense of depth.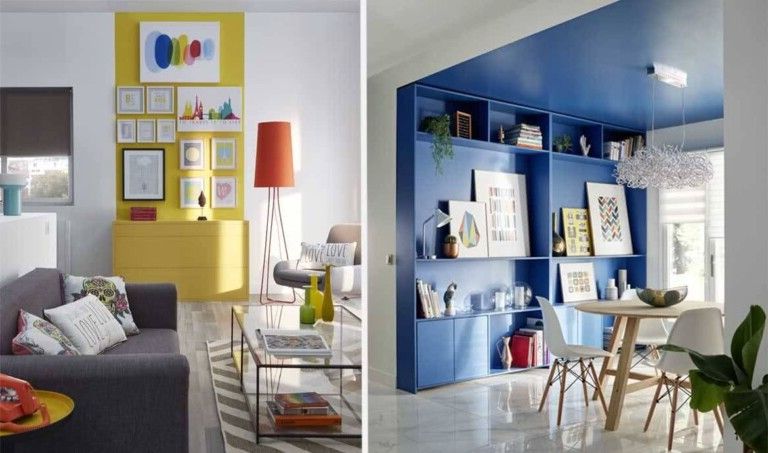 You can choose a wallpaper with several strong colors and then match the furniture with them. It is important that the patterns on the paper are large, since the small ones make the room look smaller.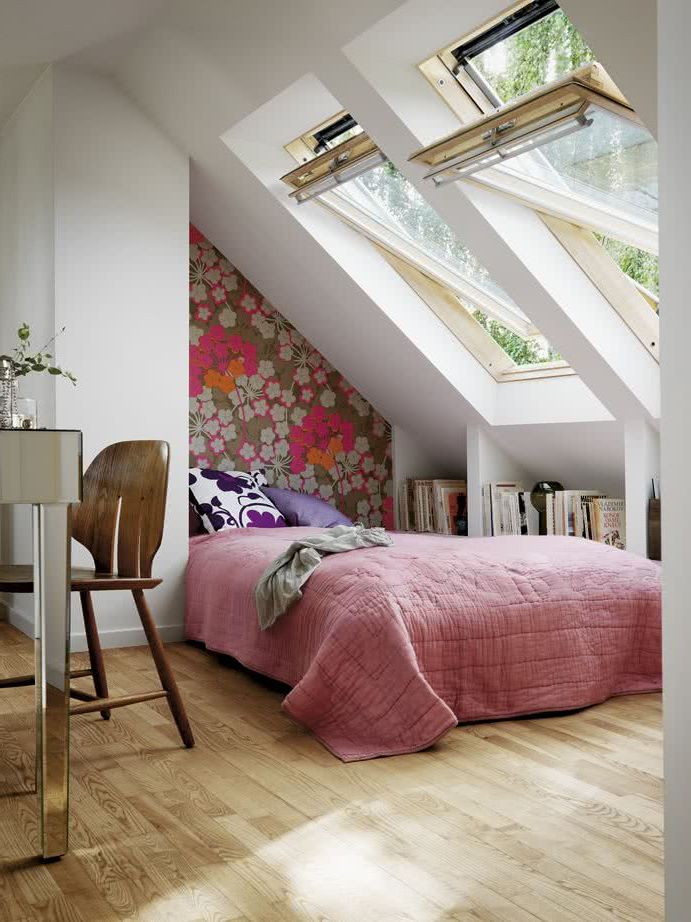 It is perfect to paint some elements of the room in dark colors and keep the rest of the room in light and bright colors. This will make it appear larger.
A bright or deep color in a tiny space offers the opportunity to enjoy a perfect hue for, say, a living room. Strong colors can also give a small room an identity of its own; this is very useful if the space contains strong architectural elements, as in the photo below.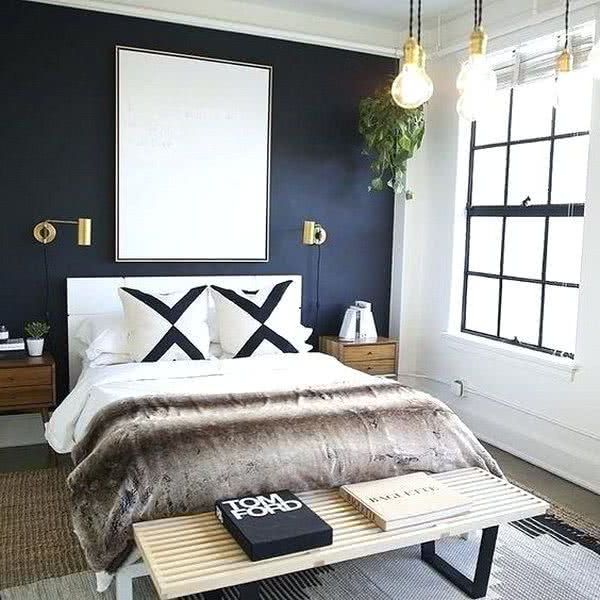 When we talk about the exterior of a small house, it is good to draw all the attention to an element that stands out. Painting the door in an original and vibrant color is perfect so that the house does not seem so small and unattractive. Also keep in mind that the decorative details on the outside are also very important.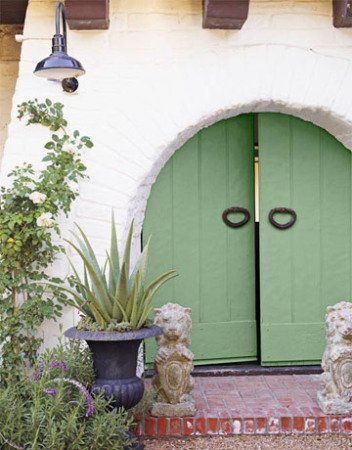 Dark colored walls
You can choose dark colors for small houses but you have to make sure that the dark color is balanced with very bright colors, otherwise the dark color will make the wall come in even closer and make it look like a stuffy room. Make sure the furniture is in light tones and you will achieve a very cozy space.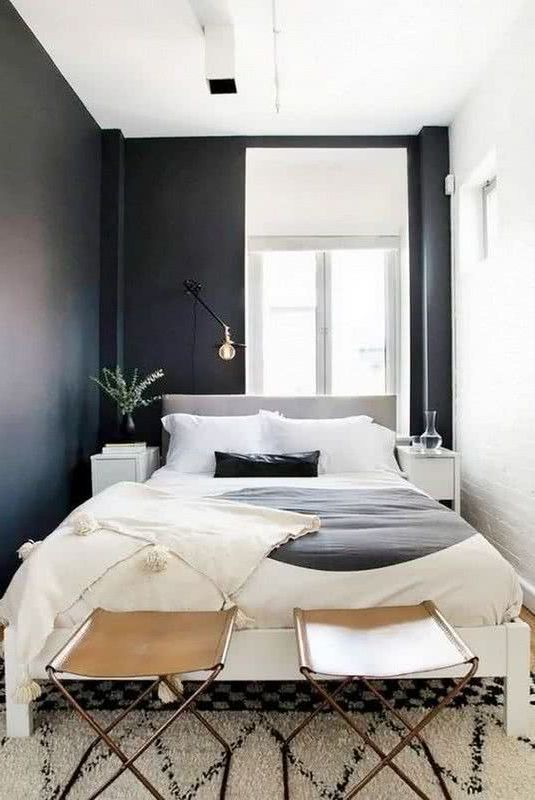 There are many colors that help a house appear larger than it is. However, certain colors work very well only in spaces with a lot of light. This happens with vibrant colors, like blue. This type of color, if not well lit, will make the space look smaller.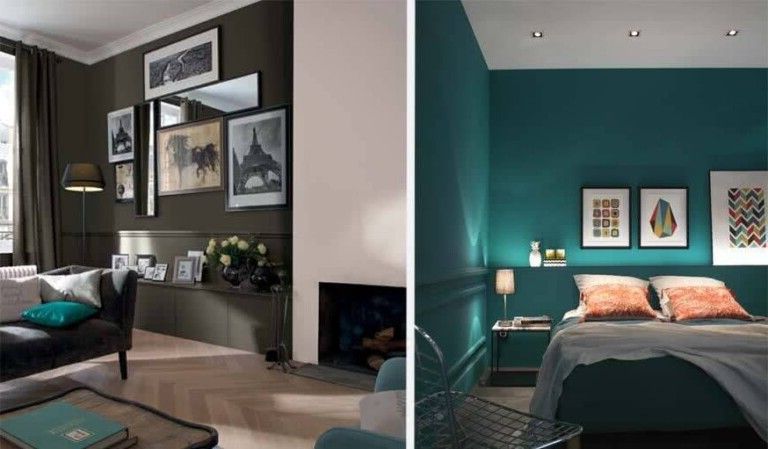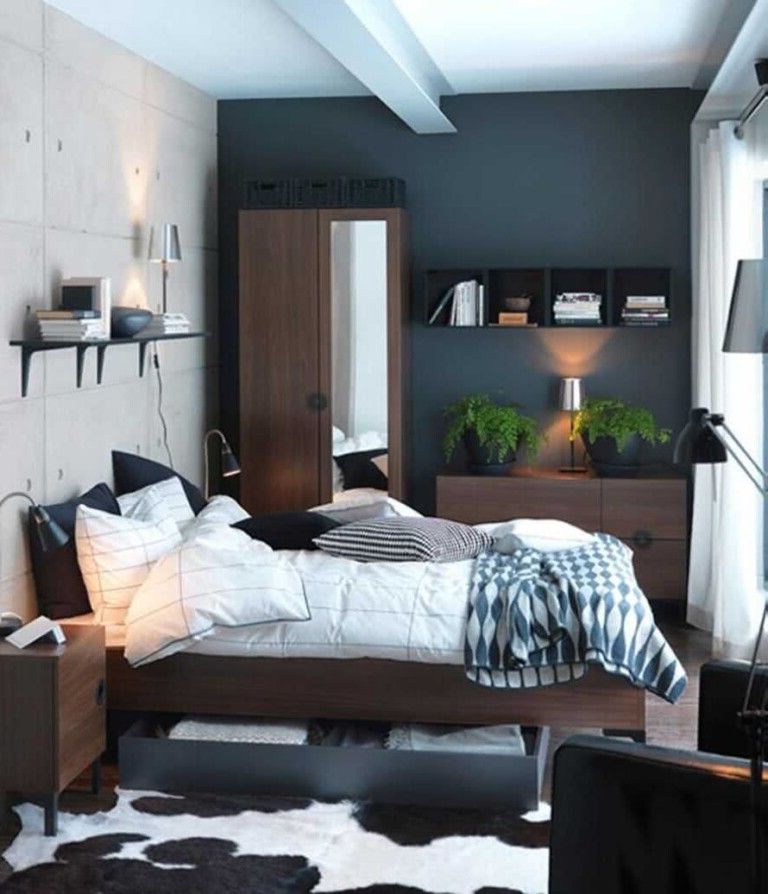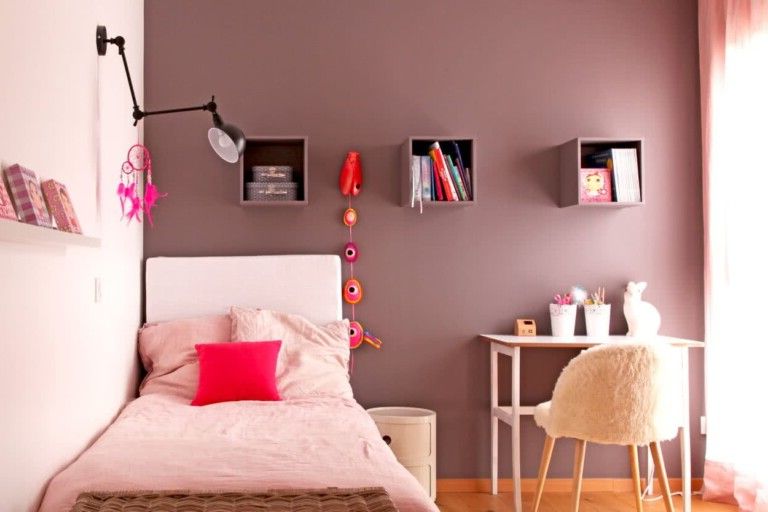 More ideas for every room in the home:
Small apartments 40 modern photos and design and decoration ideas
Small bedrooms 40 photos of decoration and modern ideas
Small kitchens 80 photos and ideas of design and modern decoration
Small modern bathrooms 50 contemporary photos and ideas
Modern small houses 50 photos and decoration ideas