Each and every one of them looks like something out of a fairy tale!
Who could go back to tender childhood! Above all, having one of these 10 impressive rooms and play areas… If when you finish seeing them you don't feel like building a time machine, we don't understand!
Laura Escanes and Risto Mejide's daughter's room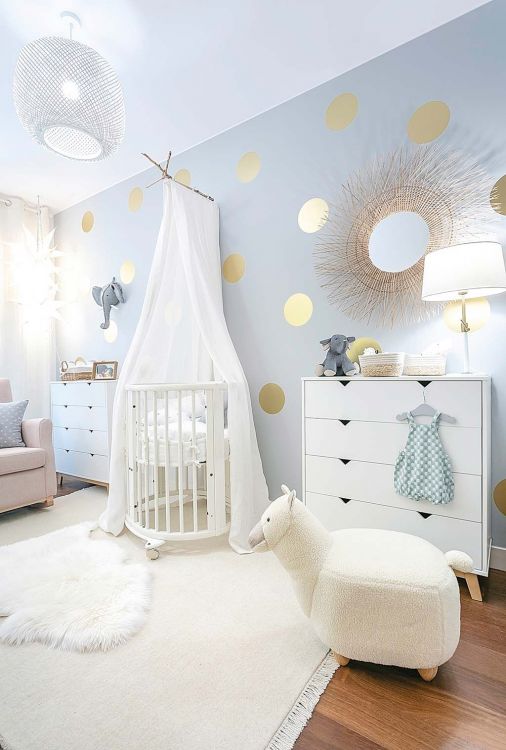 Tenderness has settled in Laura Escanes' house! The influencer has shown us the beautiful room of Roma, the daughter she just had with her partner, Risto Mejide. And yes, it is so amazing that you will want to copy it.
A curious reading corner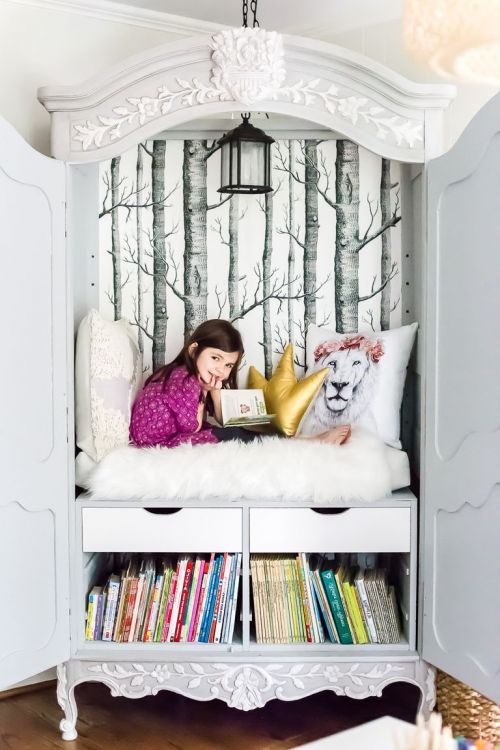 When we insist so much that you are encouraged to carry out DIY projects, it is because of things like these. And you never know how beautiful that piece of furniture that has been relegated to oblivion for years can be, or that piece that, a priori, does not fit with your style, but that by reinventing it gains an unparalleled light. In the case of Lauren, the creator of this dreamy reading corner, the protagonist was a charming vintage wardrobe that she found walking through a second-hand market.
A sweet and flirty play area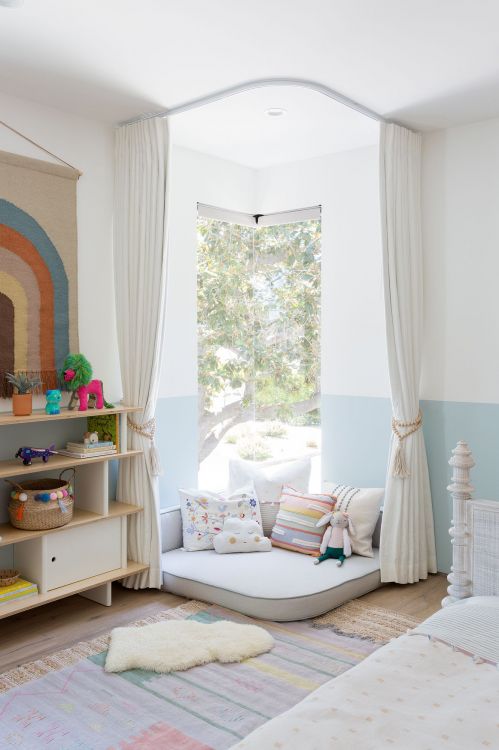 When your parents are a DJ and a women's coach, and you live in a house with two dogs named Diego and Dodger, it's clear that you're a lucky girl, and you'll probably show off really cute!
This is the life of this young family with a four-year-old son in Los Angeles, who seeing how fast their little girl was growing, decided to give her an extra room where she could play to her heart's content.
A room for two sisters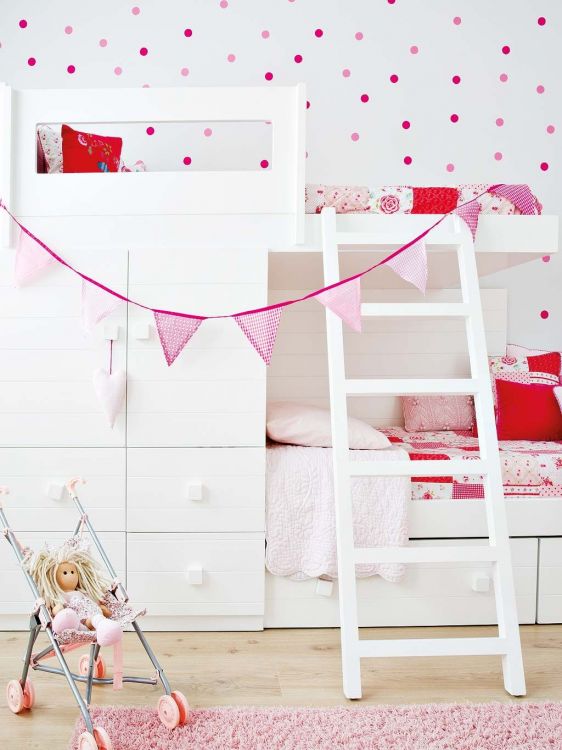 White lacquered furniture is a bestseller in children's decoration. Bright and with a clean image, it does not overload the room, as can be seen in this bedroom. It is a unisex color, timeless and suitable for children of any age.
A bright and spacious bedroom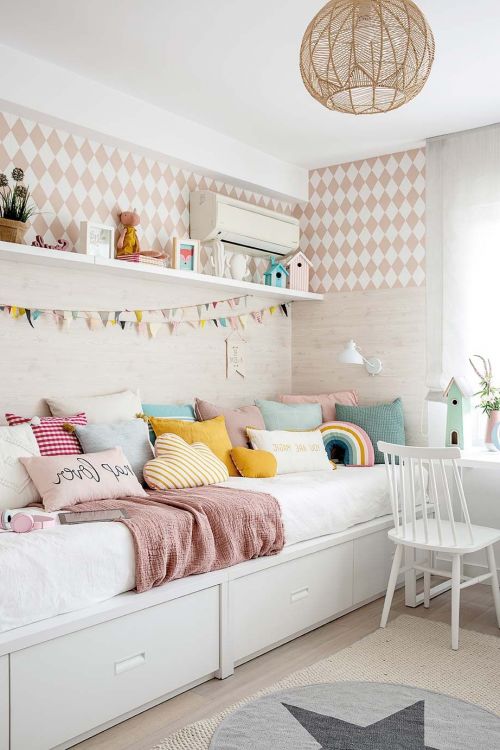 An independent space, spacious, bright and with personality. This is the story of how this bedroom was transformed into a girl's dream environment.
The perfect bedroom for a newborn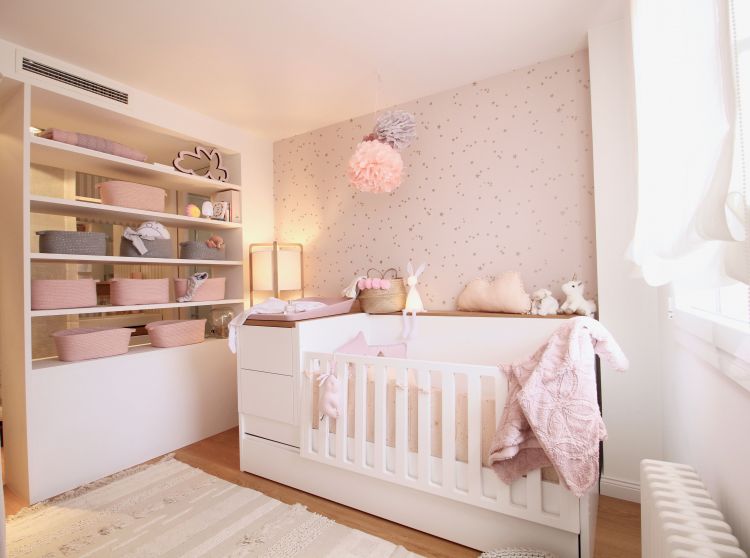 There are children born with a star, and others, with a bedroom worthy of a fairy tale! Just what happened to this lucky little girl, who will take her first steps in an absolutely idyllic environment, designed to suit her.
Boho-chic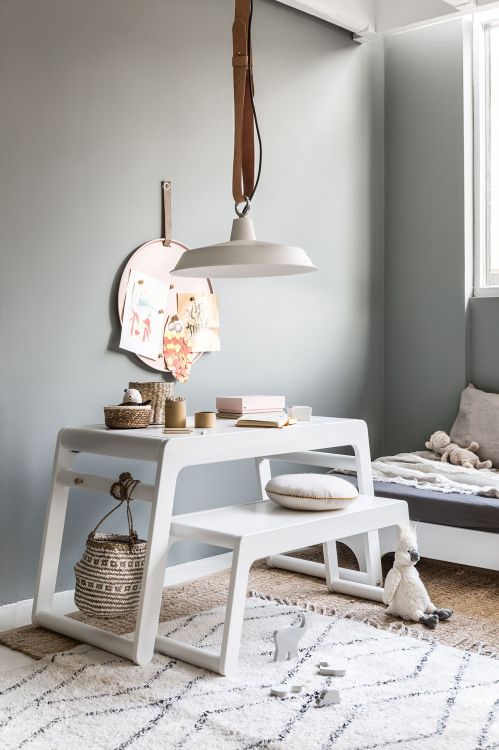 If we were small again and could choose the decoration of our rooms, what do you think we would want? Some would say a slide and a ball pool, others would prefer a Hansel and Gretel house, and the most fashionistas would love a boho chic bedroom like this one!
Autumn airs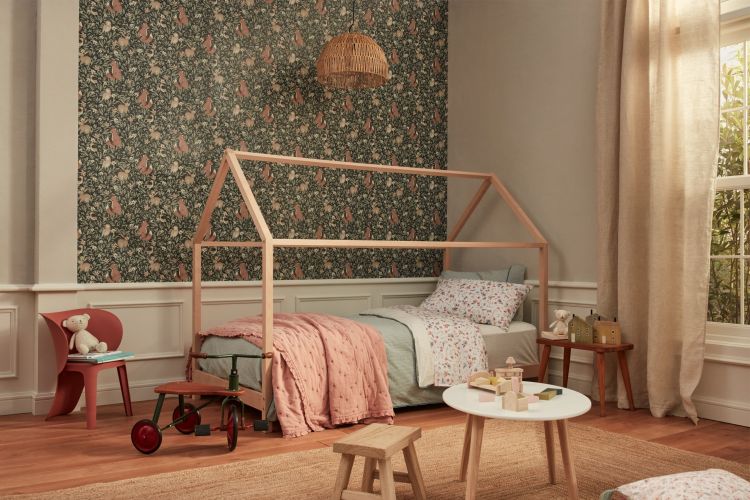 From a story, this has been the children's collection for the autumn of Zara Home, and that's what they have called it. Autumn Tales takes us to a bedroom where nature finds its place in amazing pieces of wood and rattan, with soft and natural fabrics such as cotton that surprise with their warm colors and cheerful prints.
Take advantage of the space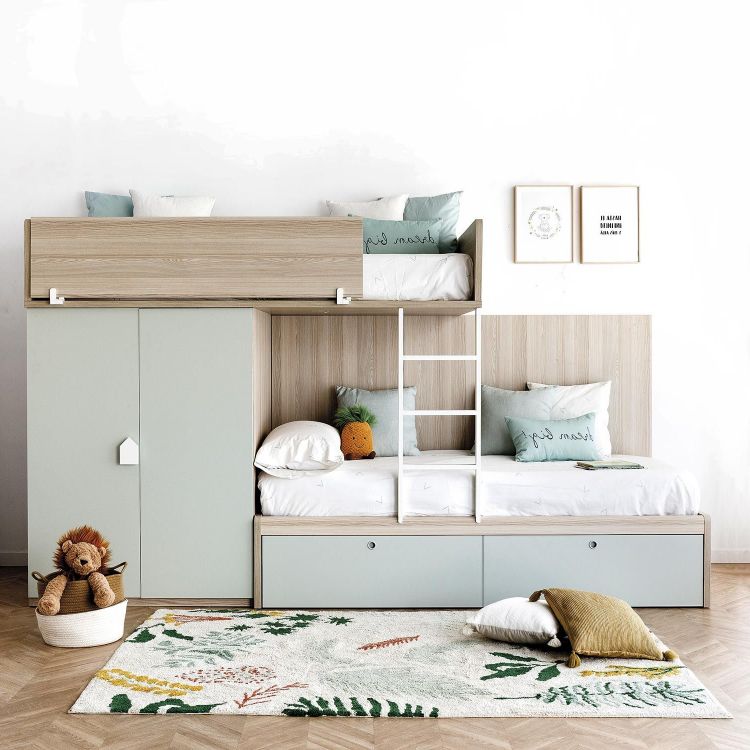 The family continues to grow and your children have to share a room? A great option is train beds. In this system, these overlap one on top of the other, achieving extra storage space.
Geometric walls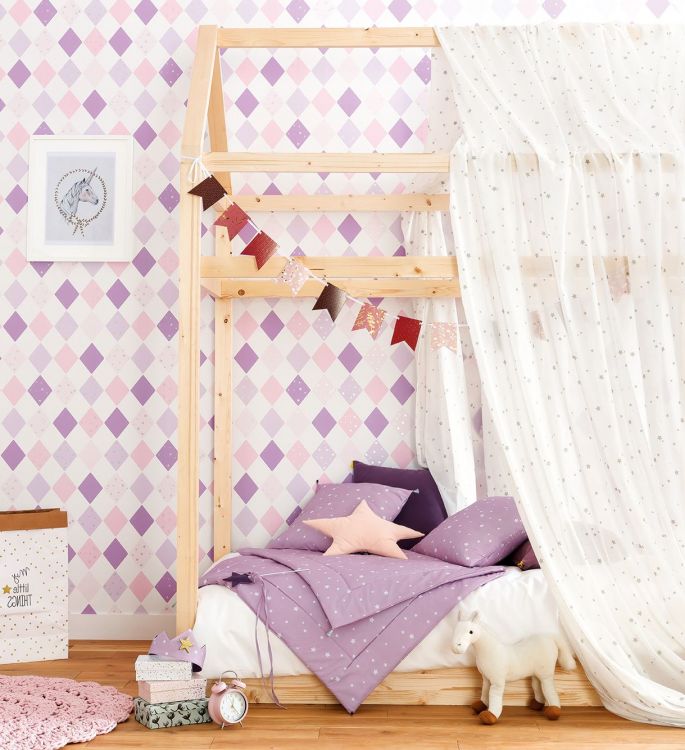 Squares, circles, triangles… have made the leap to children's decoration and on a large surface, such as the wall, they give the bedroom an arty air. Will they saturate it? No, as long as the color palette is ultra-soft or the mix of tones has a gradient effect.