Every day the apartments are smaller, so you have to save on unnecessary decoration, on furniture, and therefore you must be very smart when you start decorating. Creating a fully functional and welcoming home in a constrained space layout is a significant challenge that requires bold and unconventional thinking. Next we propose tricks to decorate small flats .
You can take a look to see how professional designers and renowned architects are tackling this difficult task. You can use their unconventional ideas and approaches when designing your apartment, a great way to discover how to successfully use every inch of space to ultimately have a smart, modern tiny house.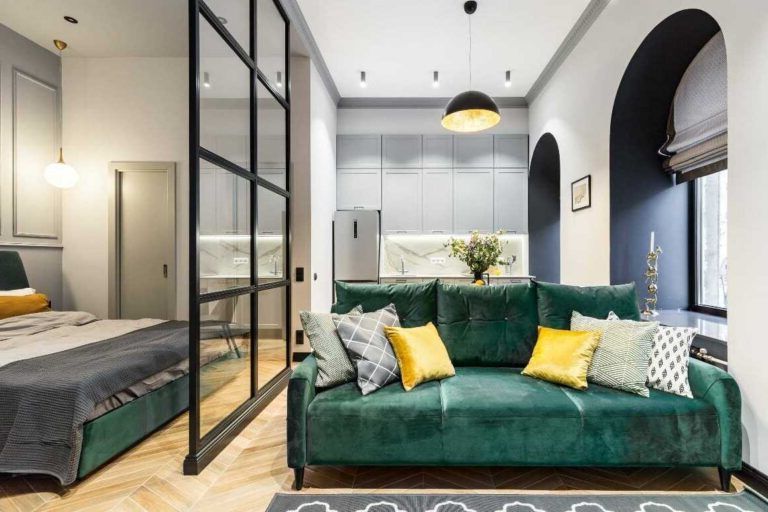 Colors in small flats
The first thing you have to think about is that there are visual tricks that deceive the eye and make a room appear much larger, playing with the light. For this reason, use white for the walls and floors, or very light tones, and try to let in a lot of natural light.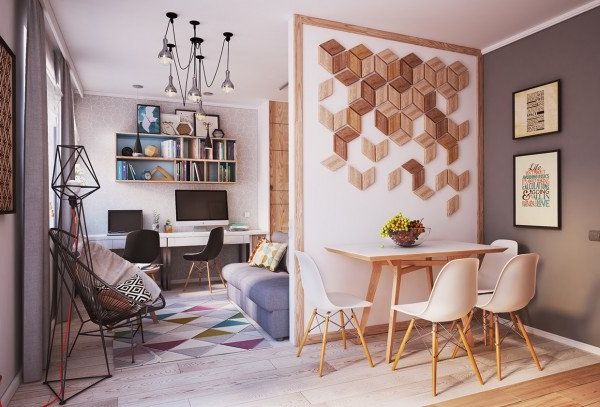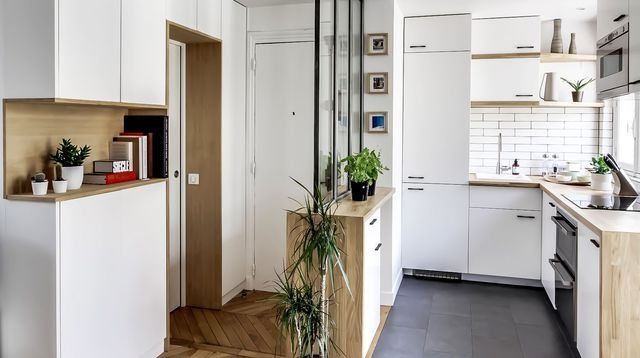 Mirrors
Another of the main tricks is to play with mirrors. You must place these very strategically, to begin with, they must be at eye level, placed right in front of the windows, or you can also place them one and a half meters from the ground. These make a double space effect, also reflecting light.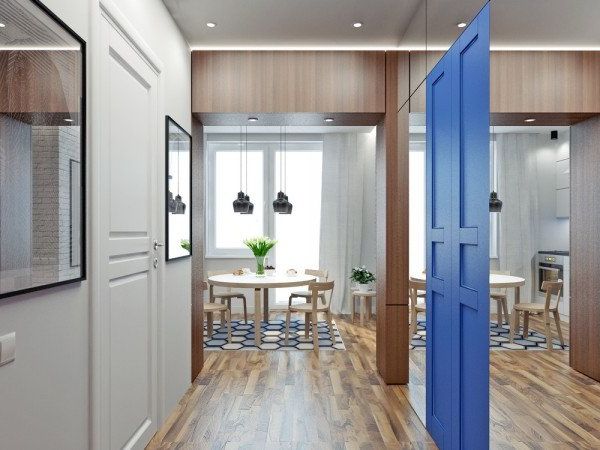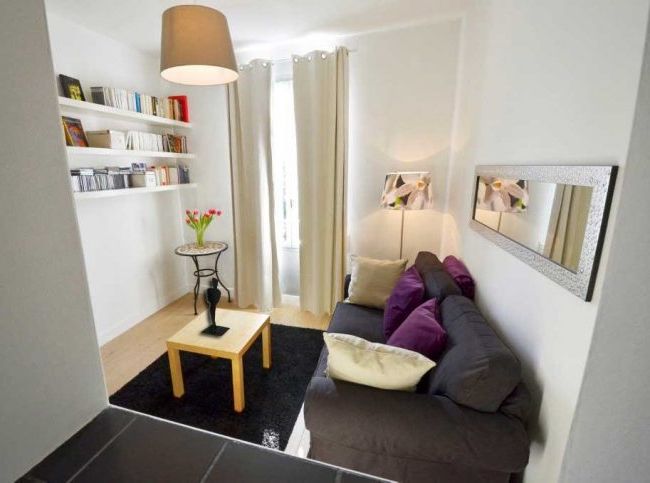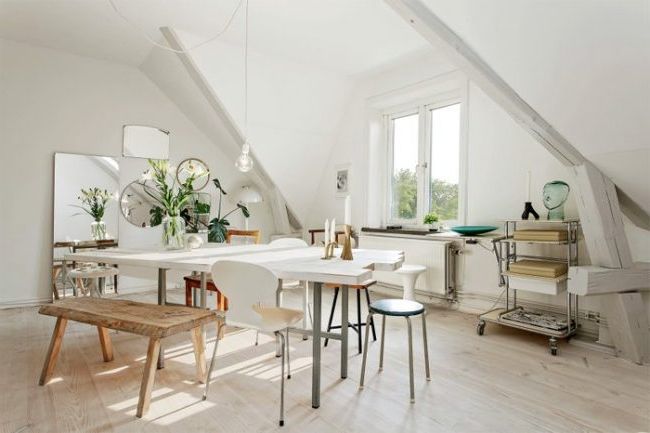 Furniture in small flats
Think about the furniture or accessories that you can do without, since the more furniture or accessories you include, the more overwhelming it will feel. For example, in a living room, with the fact that you have a piece of furniture for the television, a table and a sofa, it is enough for you, the rest is left over.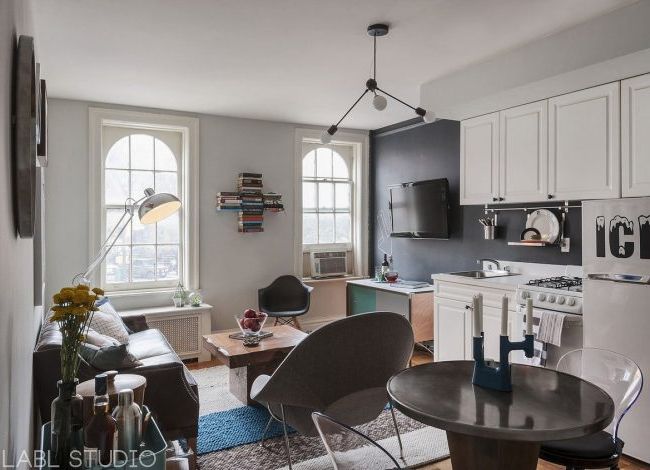 The bed is generally the most important place in a small apartment; so you don't have to skimp on a good bed, fluffy and shiny quilts and pillows. That the bed has the best position on the floor (near the window). In order to generate the feeling of an elegant hotel room.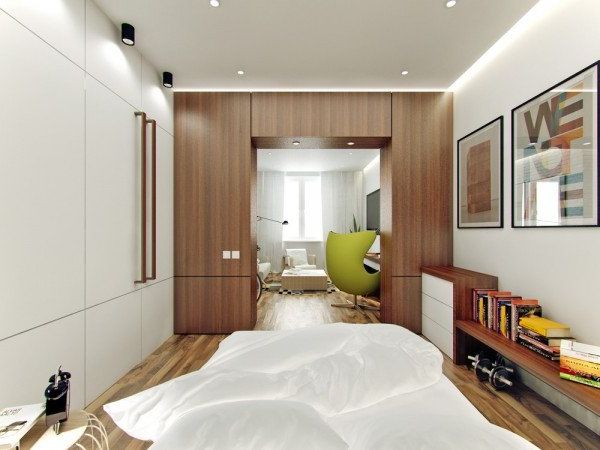 The theory that the size of the furniture should be proportional to the size of the apartment is strongly rooted. If the flat is small, let the furniture be too. Another interesting idea is to use glass both in dining tables and in living room tables to generate a feeling of greater space.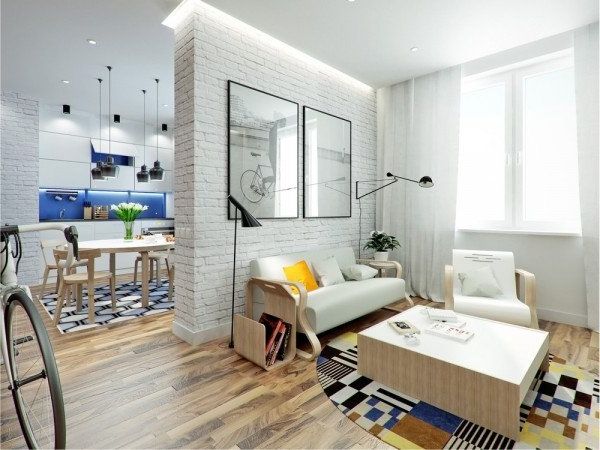 So when it comes to decorating, it should not be forgotten that there are furniture priorities in relation to little space.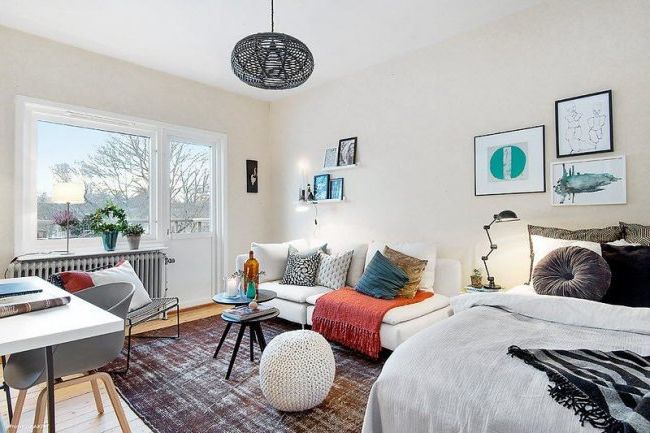 Generally, large armchairs are chosen, with curves or in the shape of an "L", to give greater integrity, and also avoid overloading the place, since every inch is necessary.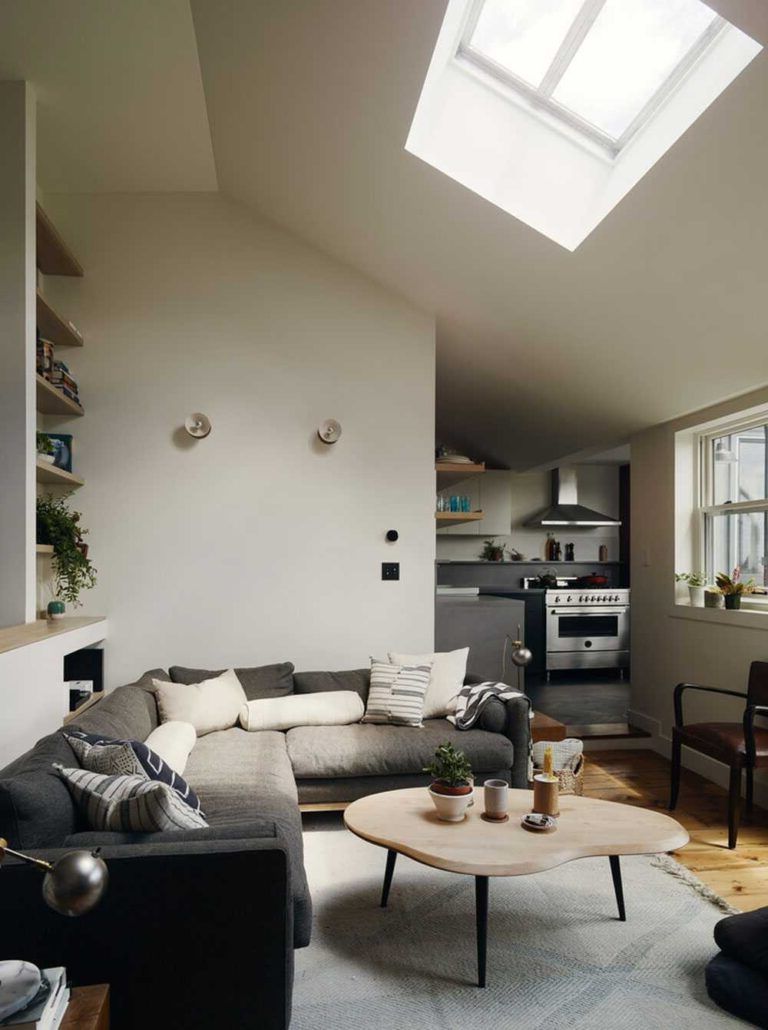 Things like a dining table are generally avoided, in favor of kitchen islands, which act as a space for meals, with stools. Still, if you want a more defined spot, place a table on one side, visually separated by the addition of a rug.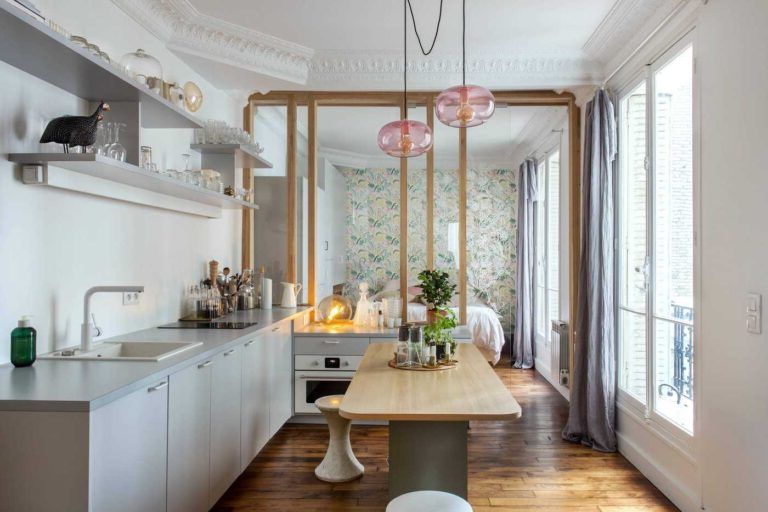 Remember that everything is possible, no matter how small the space. Nowadays, hundreds of people around the globe are constantly looking for solutions to take advantage of spaces, without having to resign ourselves to losing any comfort.
Priorities
It is important to define what is important and what is not in the space you inhabit. It depends on who you live with or if you live alone. It is not the same to live in a small apartment with your whole family, in which you must have all the traditional spaces of a house, than to live alone in a studio apartment, where the essential thing is a desk for your work and not a sommier that occupies half room (which could be replaced by a folding bed).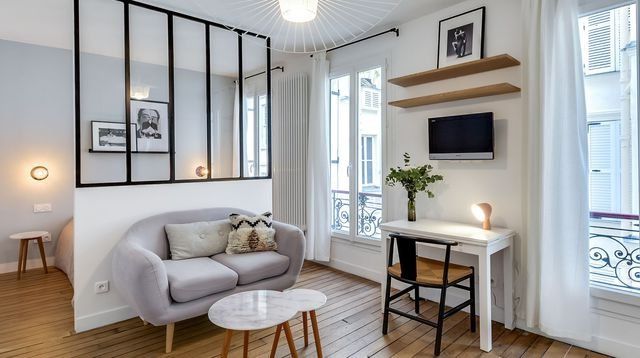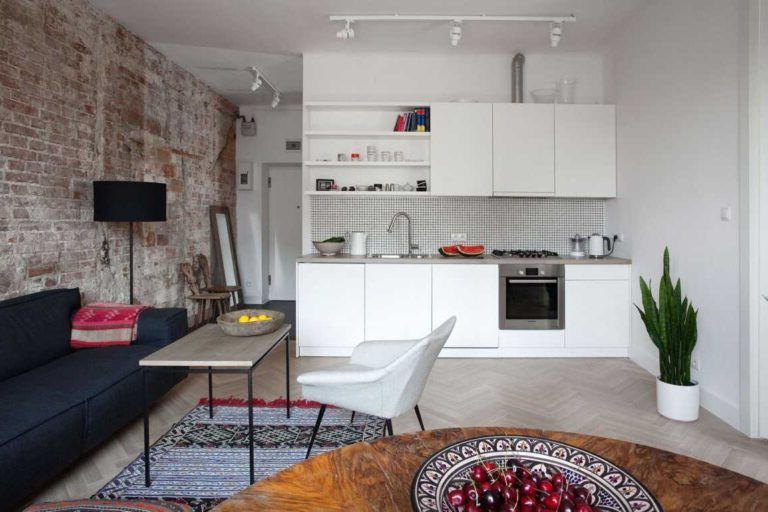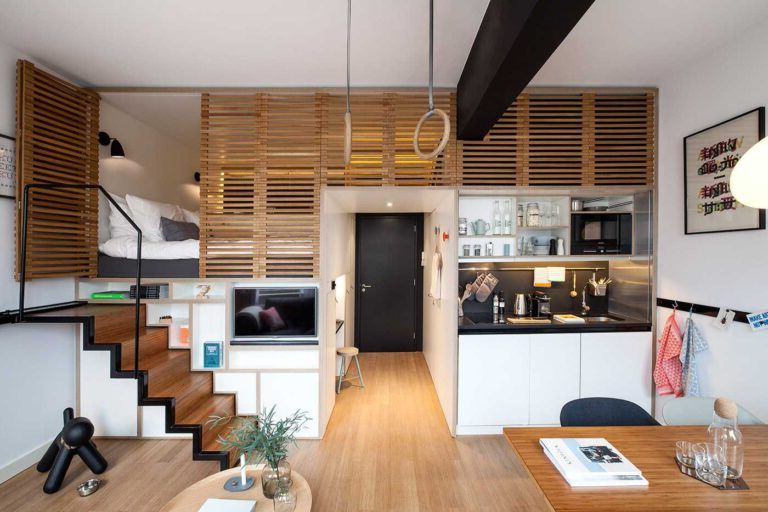 If you live alone in a studio apartment, and do not work in it, you can treat yourself to decorating it luxuriously.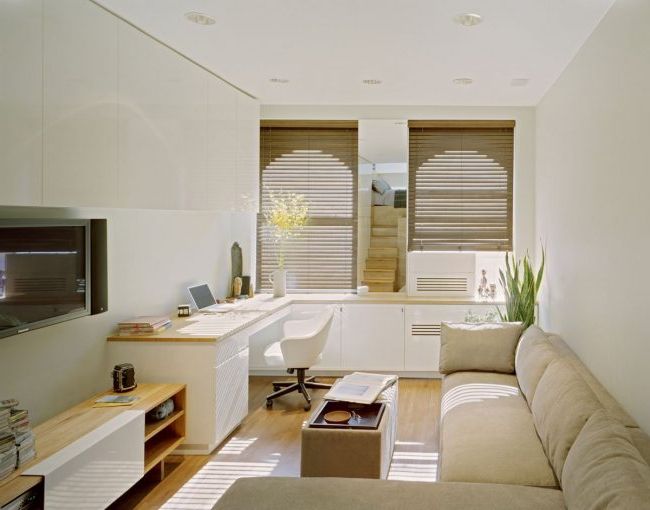 Rugs
Small apartments are cozy in themselves due to their small space. So if the decoration elements are handled well, it can be set splendidly.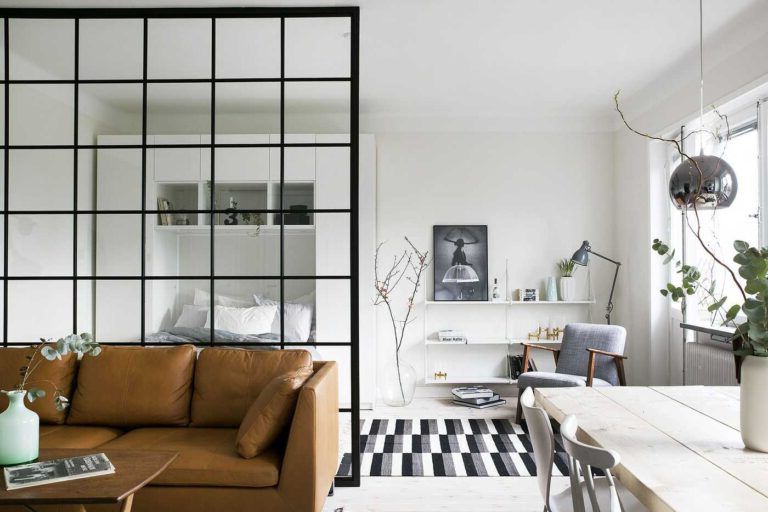 For those mono environments in which the kitchen is part of the only space, it is very good to differentiate the areas of each place with different carpet textures.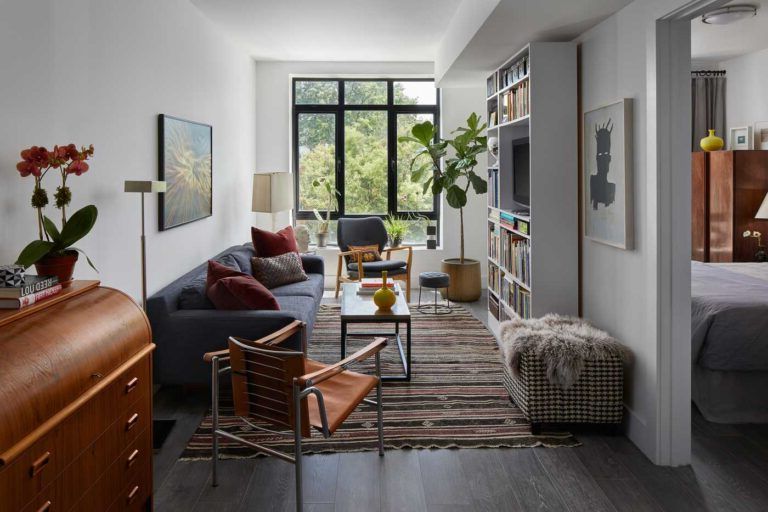 Curtains
You don't have to live with the typical standard floor shutters. The long fabric curtains give it a feeling of greater amplitude. It is not necessary to have a window to put up a curtain; This illusion is openly used both in houses and apartments, as well as in blind rooms on cruise ships.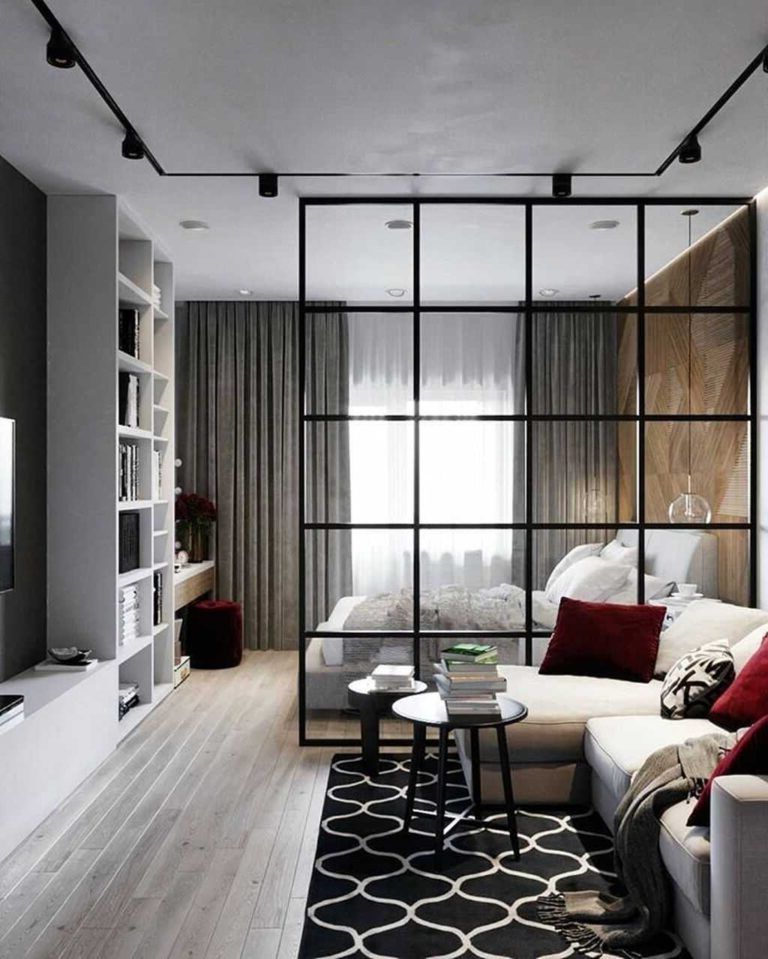 Lightning
If you have skills you can do it yourself, otherwise leave it in the hands of a specialist and you will see how a good lighting installation can make your flat a truly elegant and modern place.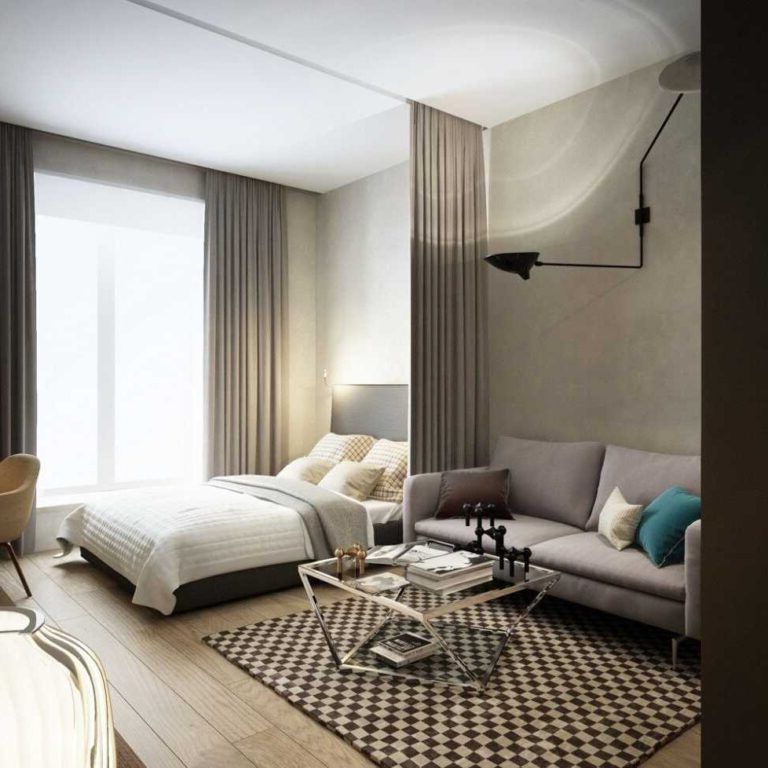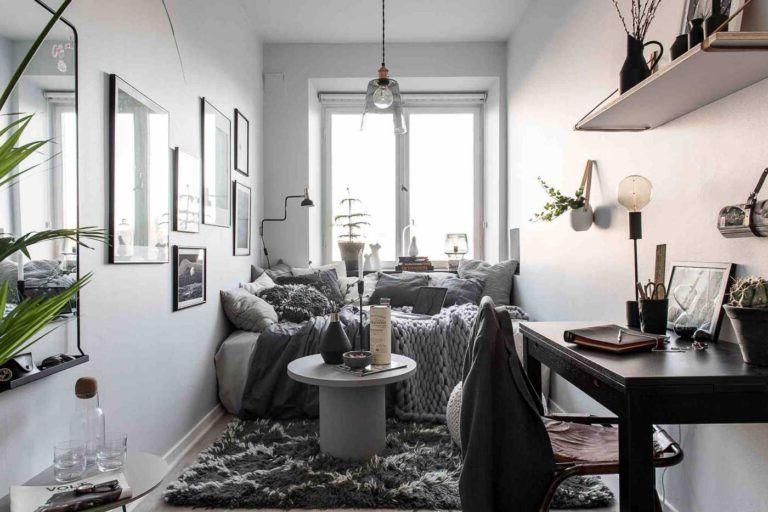 Geometry
Most small flats are "90º angle boxes". So it is interesting to give a touch of curves to the spaces, either with rounded seats, shelves with certain undulations or carpets with curved designs.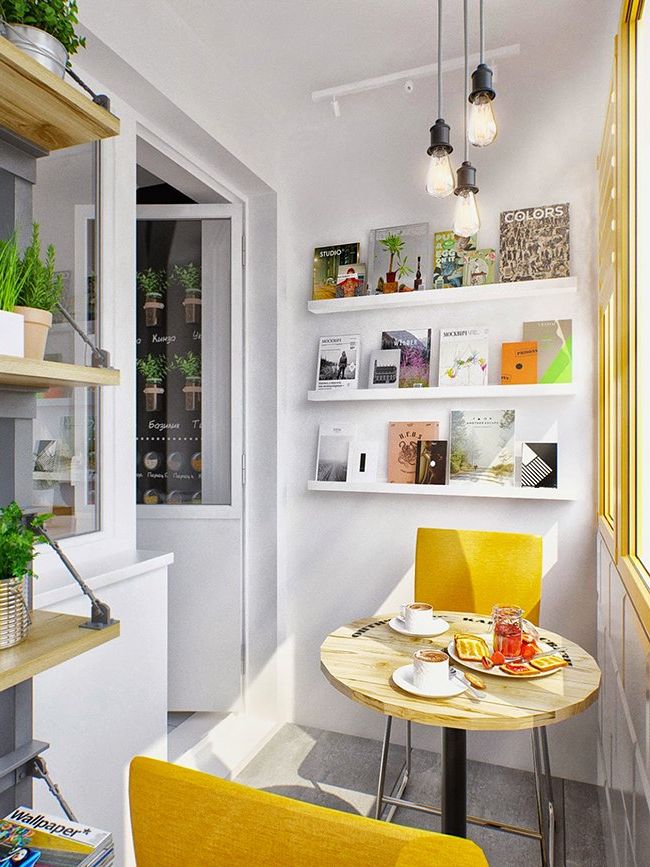 Order
Remember that the most important thing is order. Everything must be in its place. If possible, use organizing furniture, which is practical, and remove all the decoration that bothers you.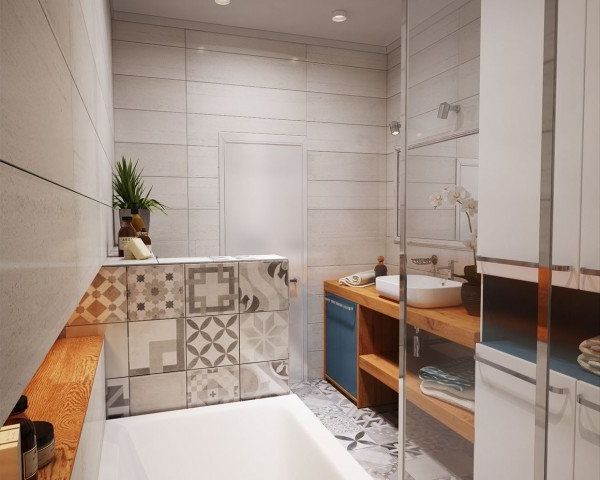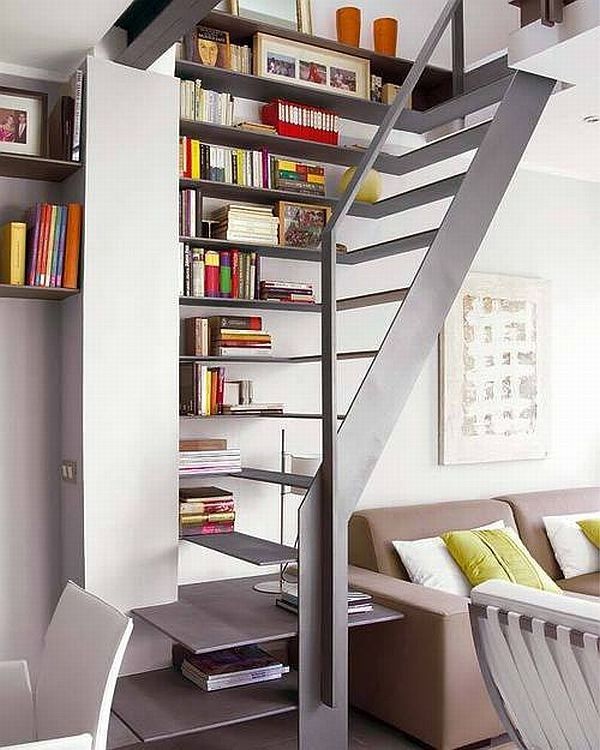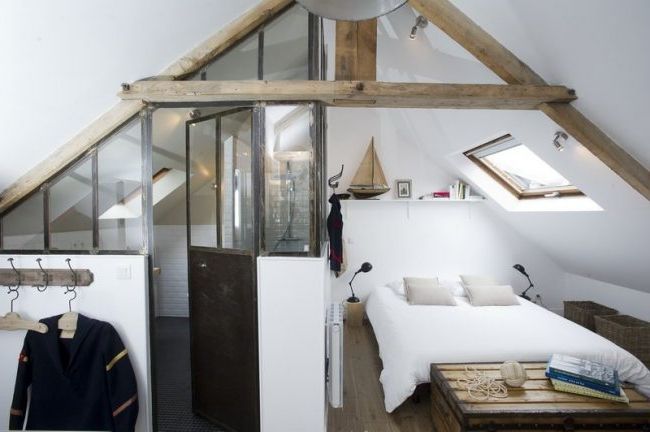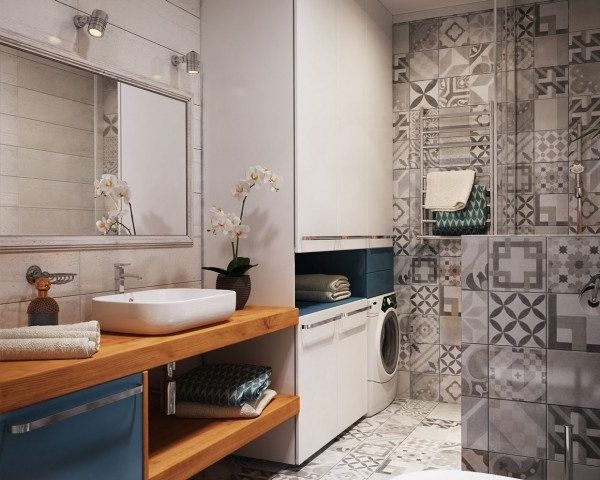 Construction of a second level
Today, it is very fashionable to get small flats made in old abandoned factory buildings, with different designs from those of today's flats, where the heights are much greater and the possibilities that this can mean, too. Let's see some images of small loft designs.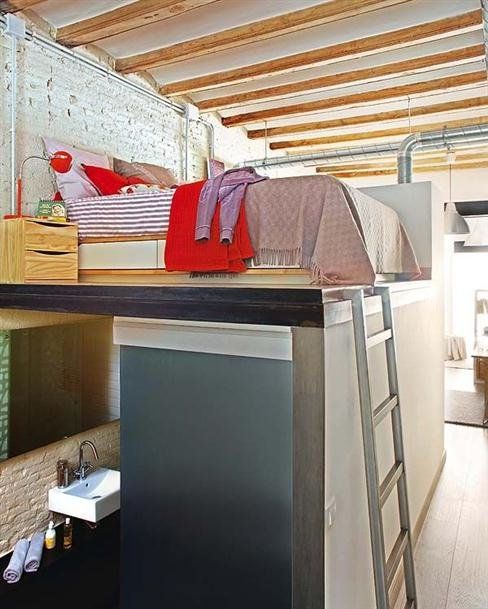 They generally do not exceed 60 square meters and can range from 35 square meters only. Cases smaller than these would already be truly crazy. Well, based on the fact that the horizontal surface is limited, young people with vision have opted for the remodeling, creating a second floor.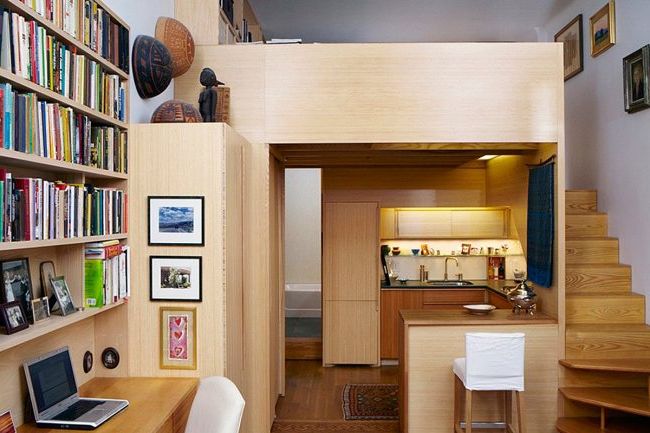 The lofts with heights of more than 5 meters, have been the subject of subdivisions, creating wooden mezzanines, which help to create closed spaces in the lower part, ideal for bathrooms and kitchens, while in the upper part, they have placed the bedroom, thus separating it from the functional and social space of the house.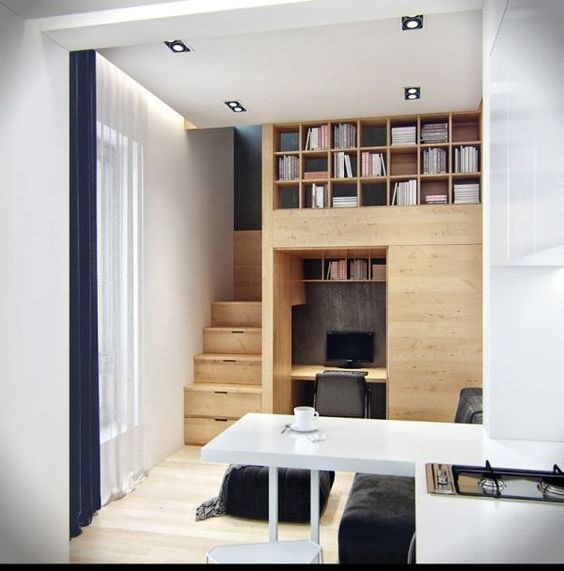 Take a look at:
Small modern bathrooms 50 photos and ideas
Small kitchens 80 photos and ideas