If you are looking for decorating ideas for boys' rooms, here we show you some very easy and cheap ones to make, using strong and vibrant colors, creating a cheerful and fun space, ideal for the smallest of the house. Children have very specific visions of how they want to decorate their rooms.
These ideas are often inspired by epic movies or fairy tales. This may require a lot of money, but with a little ingenuity, we can strike a balance between children's imagination and adult practicality. A few interior design tips from the experts don't hurt either, so we've put together a few ideas to guide you.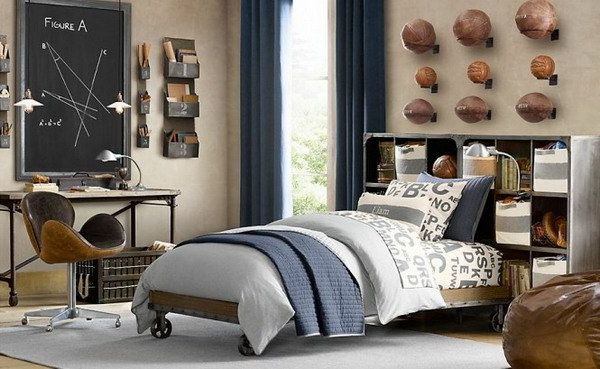 Colors for boys' rooms
If you are redecorating the boy's bedroom and still haven't decided on any specific color, then you may want to take a look at this article, where we propose some interesting ideas, and you will surely find something perfect for each case. Manly does not mean dull and boring, you will see that you can achieve a lively room with colors in which the child will feel very comfortable and identified.
Decorating with green
Green is an ideal tone to go with white and wooden floors, although if you prefer something darker, you can use lime green as an accent on cushions and curtains, and place a chocolate tone for walls and cabinets, this last option is It looks really very modern, and if it is accompanied by a minimalist style, it looks perfect.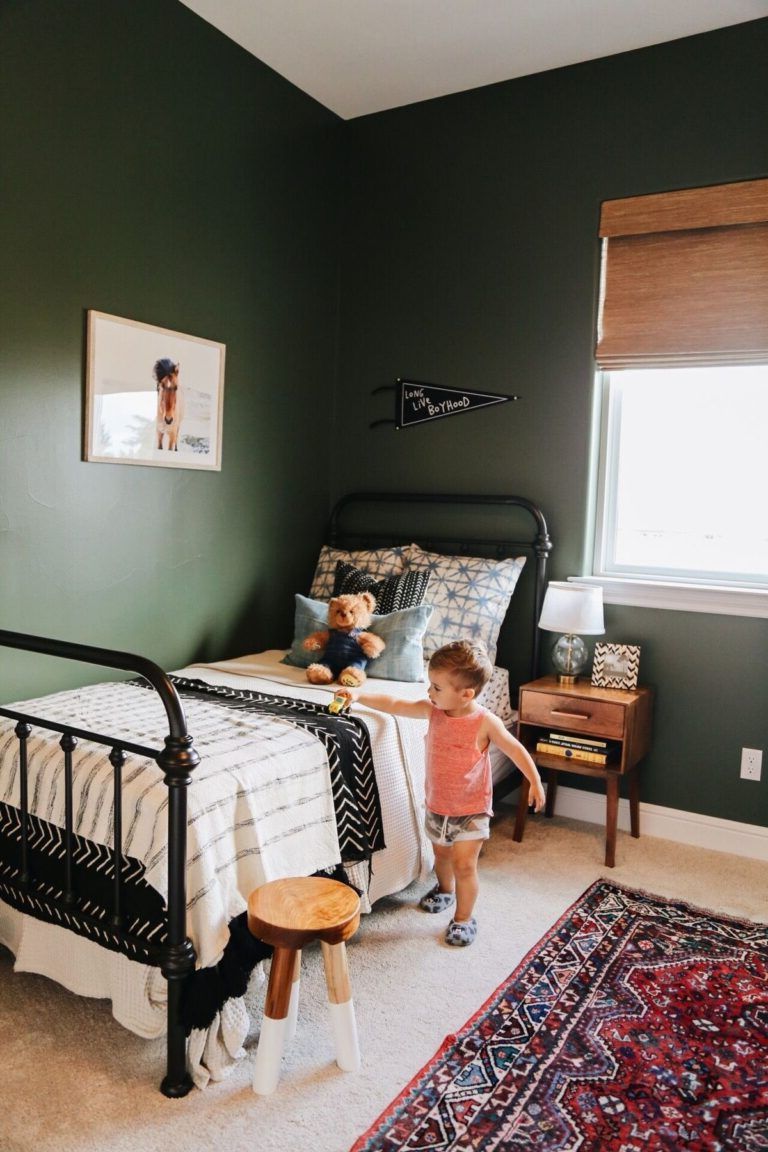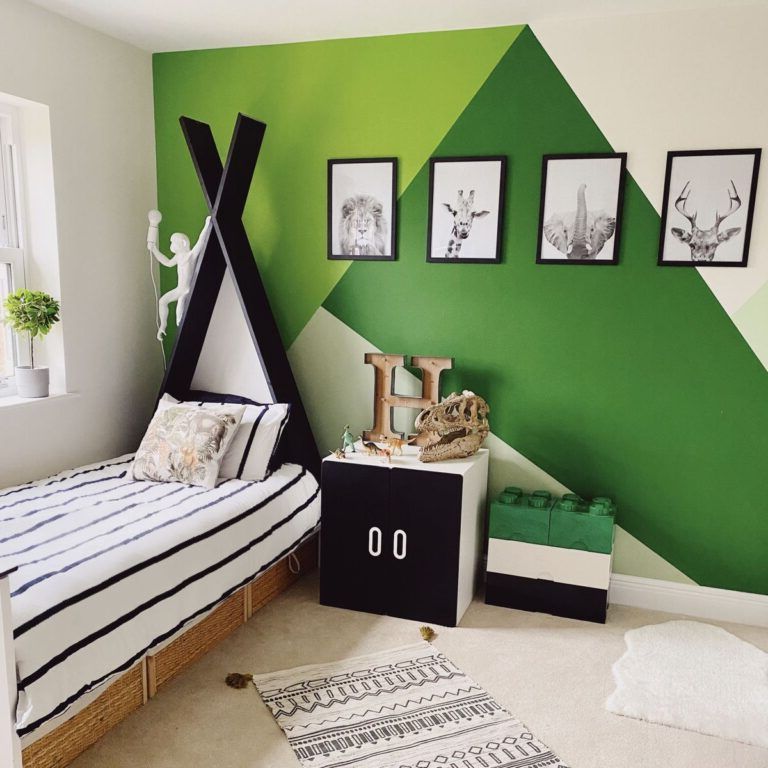 Combined with blue, the green color looks very nice.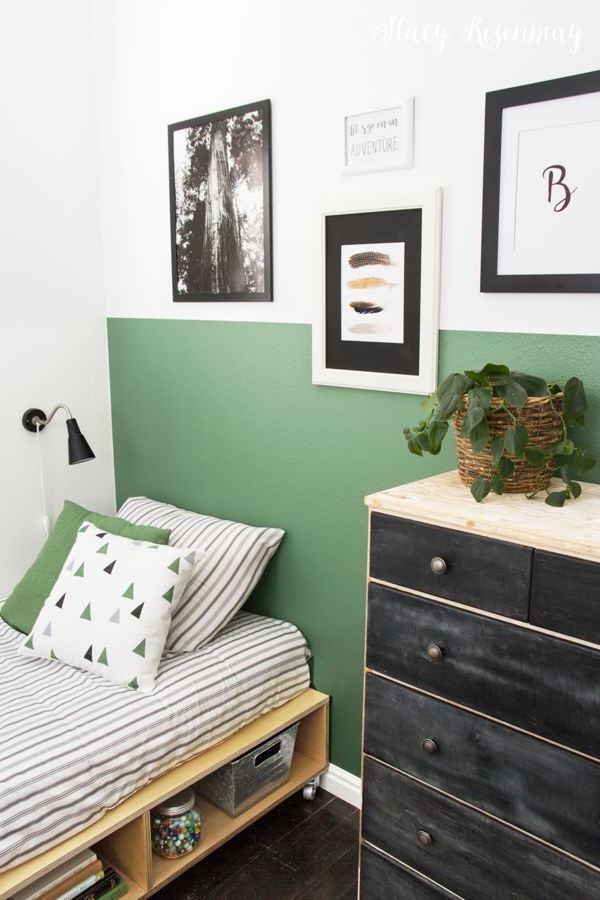 Neutral colors with light blue
A neutral option that is very fashionable today is the combination of earth tones, along with khaki and a couple of light blue ones, it is a fairly soft, quiet bedroom, ideal for sleeping, and also for studying or concentrating for several hours. hours.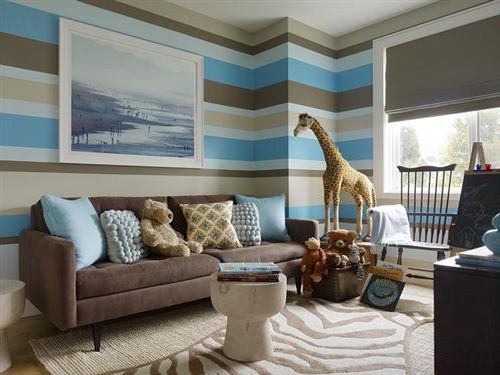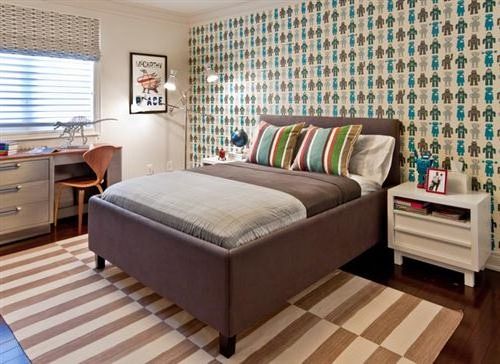 Intense color touches
Intense colors should not be placed in excess, since it is proven that they directly affect the conciliation of a deep sleep. There are some possibilities to introduce them, which really change the image of the room. In these rooms that we see below, elements of orange and intense red have been added on a neutral background of grays and beiges.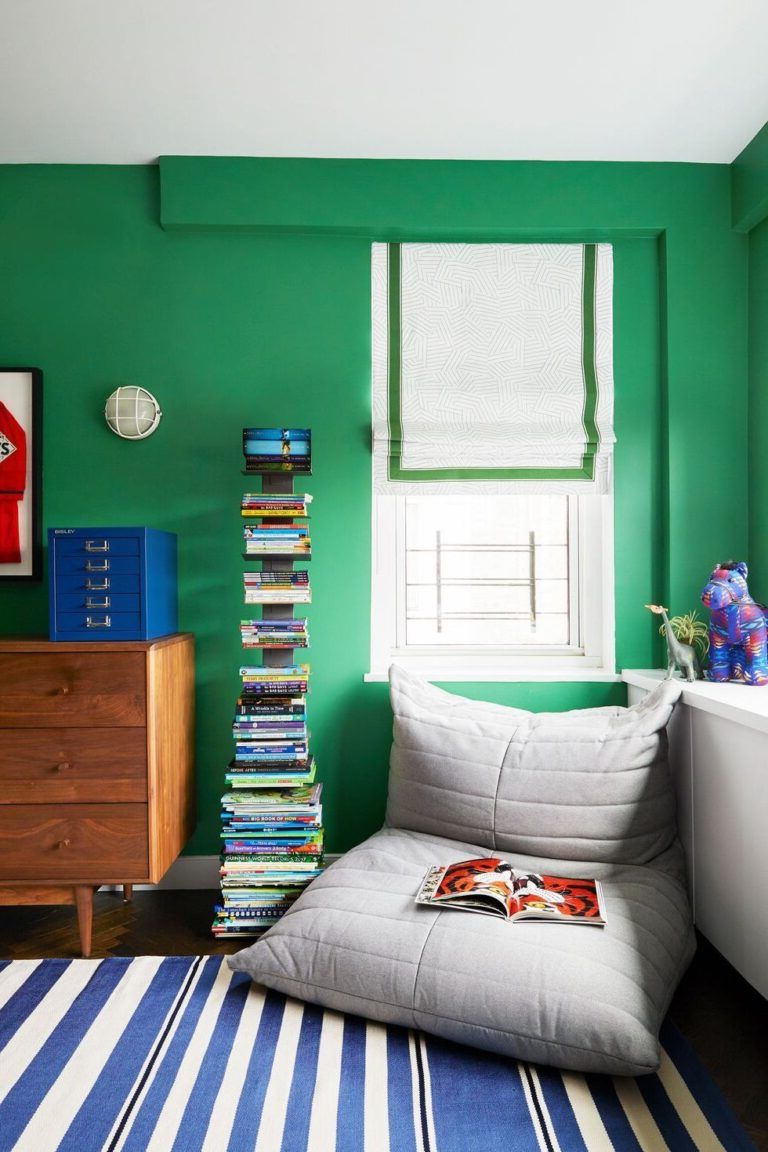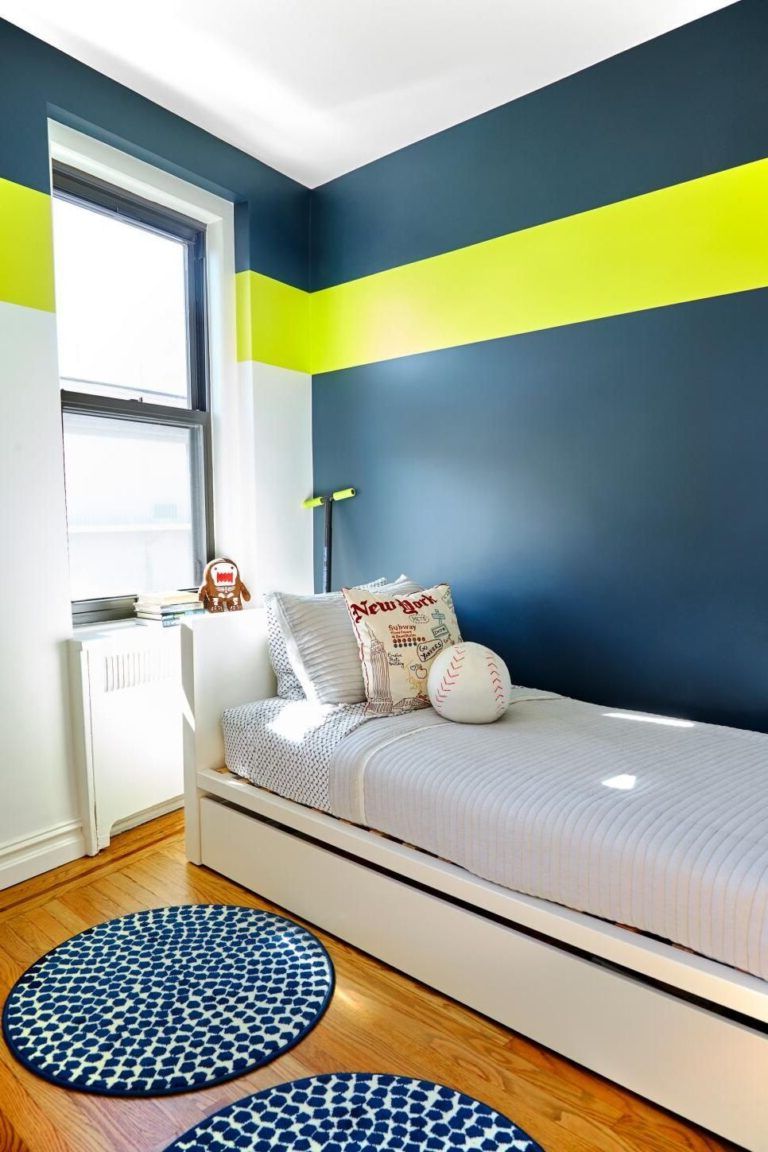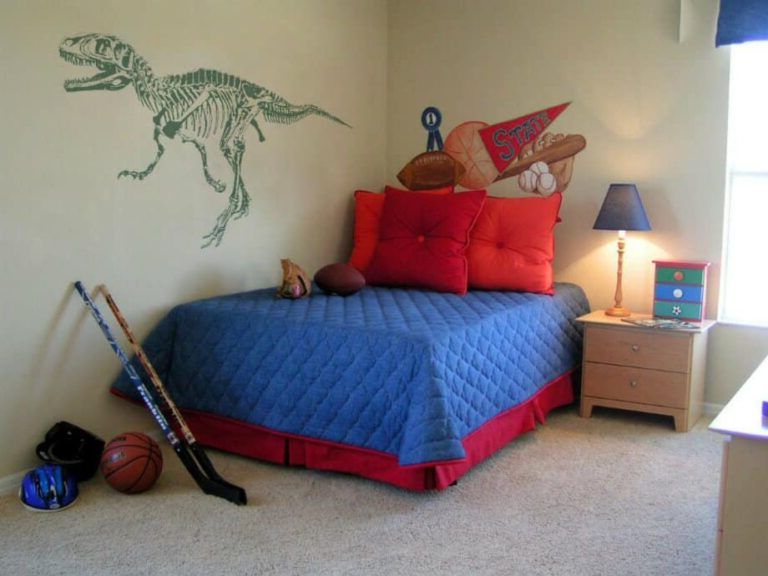 Use white as a base
Having white as a base, just by changing the curtains and bedding, interesting results can be achieved. For example, with red, khaki, and a black wood desk, the bedroom takes on a fantastic look.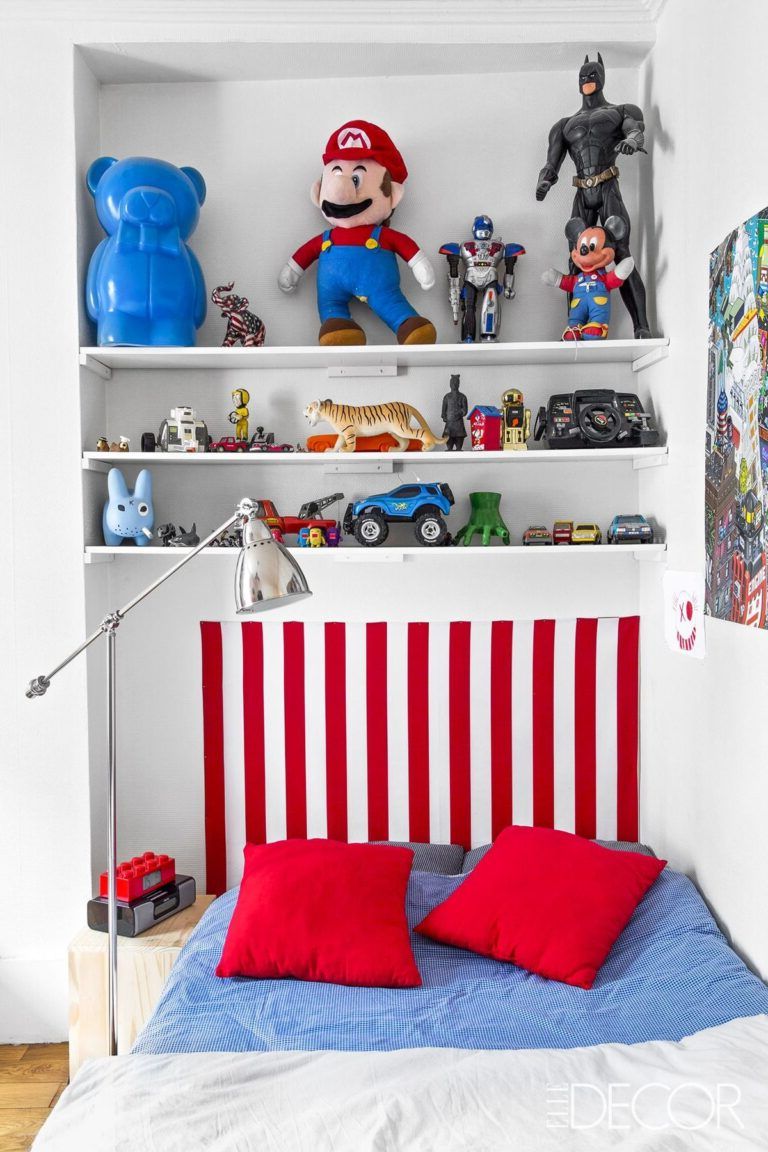 White with hints of blue also looks very manly.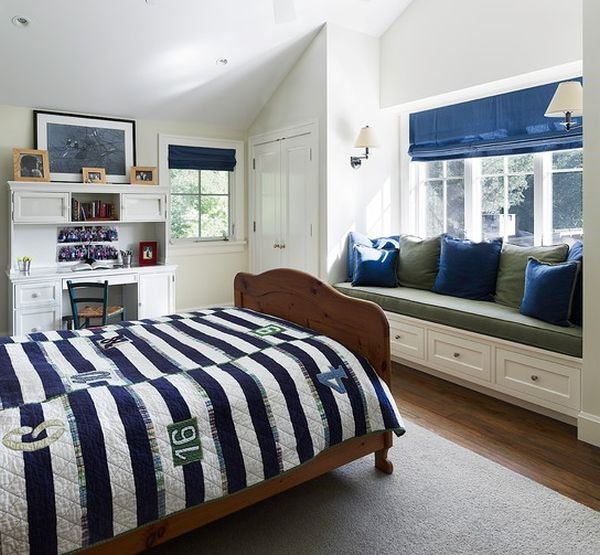 Or with browns, where a very elegant style is achieved.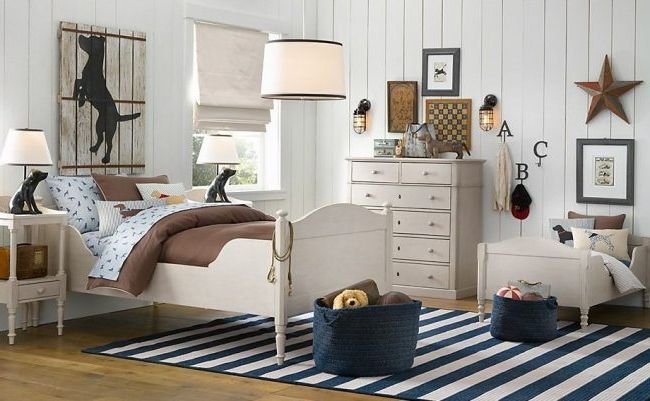 If you want something more childlike and warm, use fun colors like this blue or this green, which go great with cartoon wallpapers. An excellent option for younger children.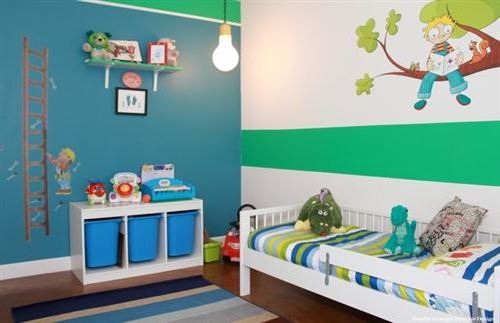 Colors in accessories
Choose vibrant colors for your child's room and add many accessories such as curtains, rugs and cushions, all in very bright colors.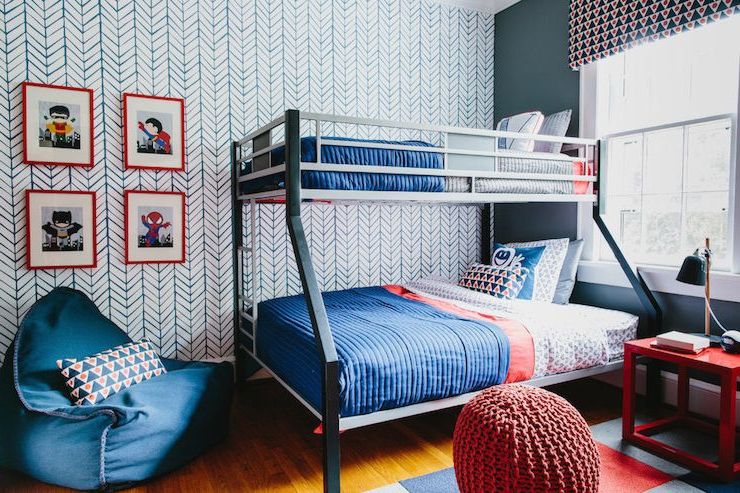 You don't have to choose just one color for the bedroom. You can choose three or four colors that you like and play with them to create a colorful and original room.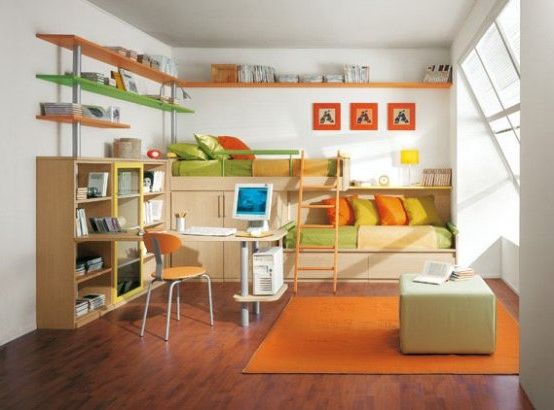 Stripes on the walls
Stripes are perfect for a child's bedroom, it's an easy way to add color and style. You can paint them on the wall in different colors, such as different shades of blue with apple green, a combination that is very fashionable and very revitalizing.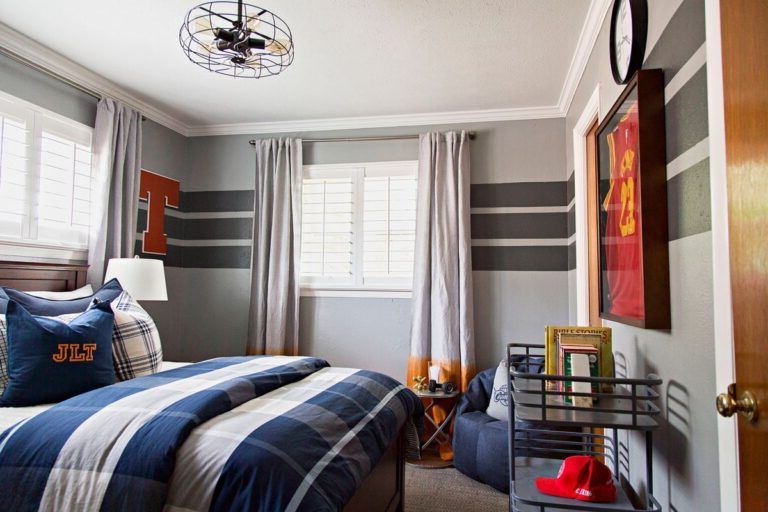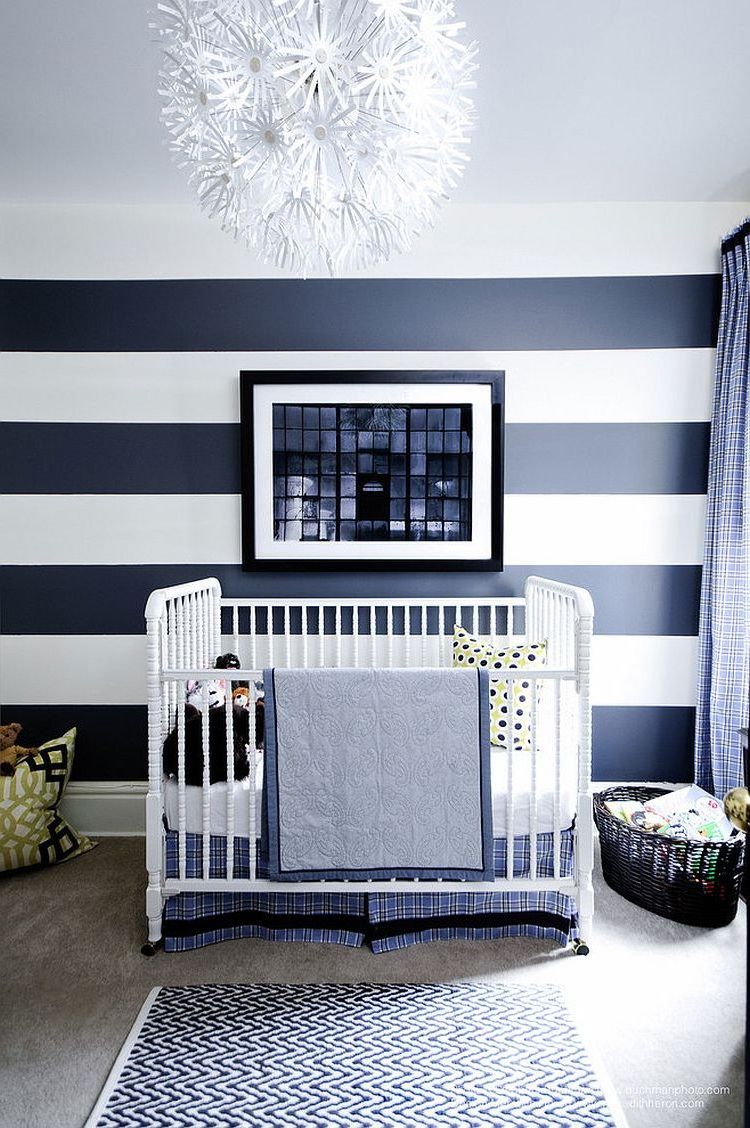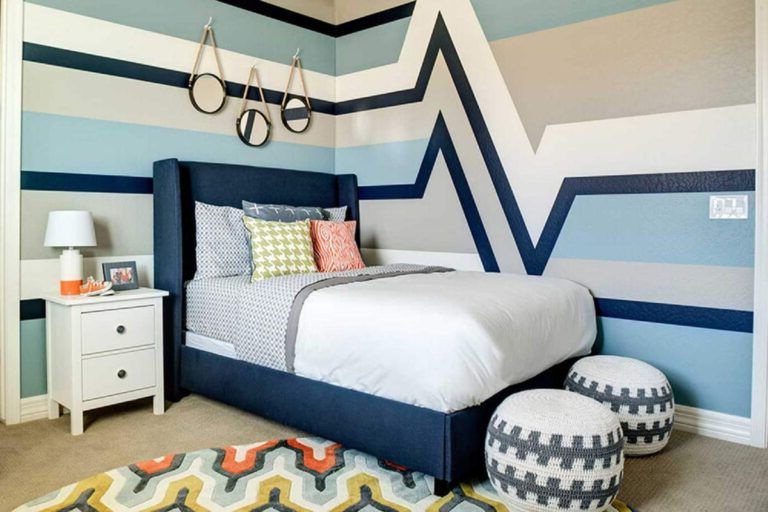 Decorative theme
Your child's bedroom can be decorated with a theme that can serve as inspiration for decorating. In this case a camping room. It will be a nice decoration and a fun room.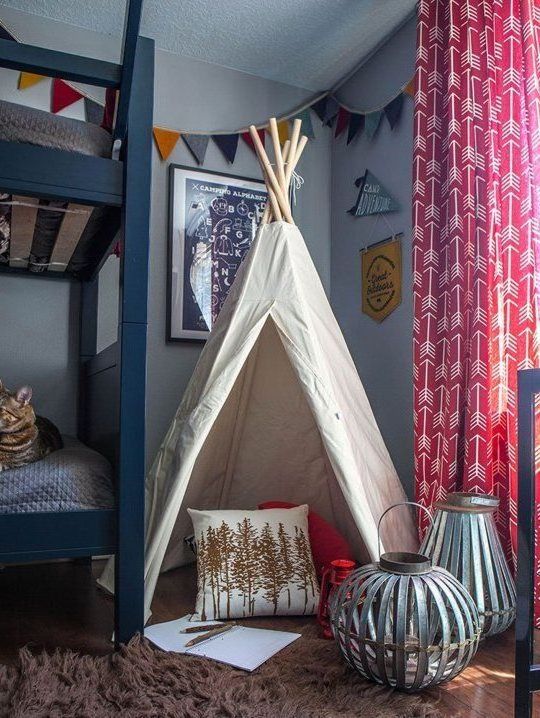 Sport style
If you are looking for a special, fun and cheerful decoration for your child's room, one of the best ideas is to use the sporty style. You will surely love it, since the sport is very popular and we all feel attracted to the sport or a particular team.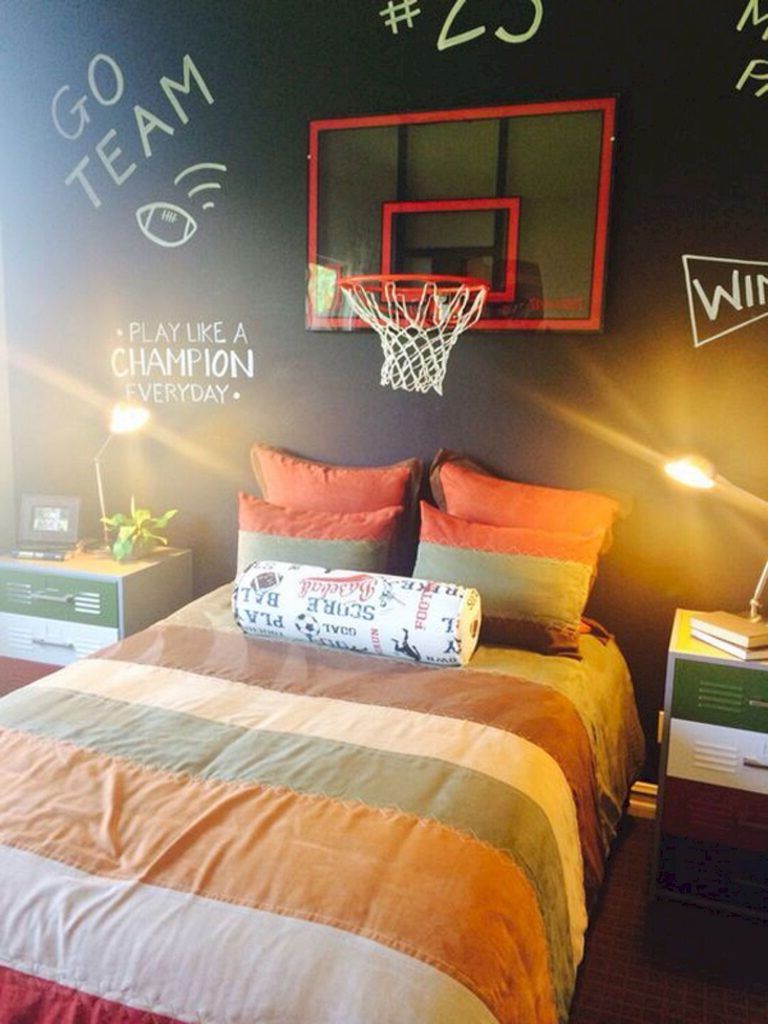 If your child is a fan of a soccer or basketball team, it is best to choose the colors belonging to the painting and decorate the room based on them.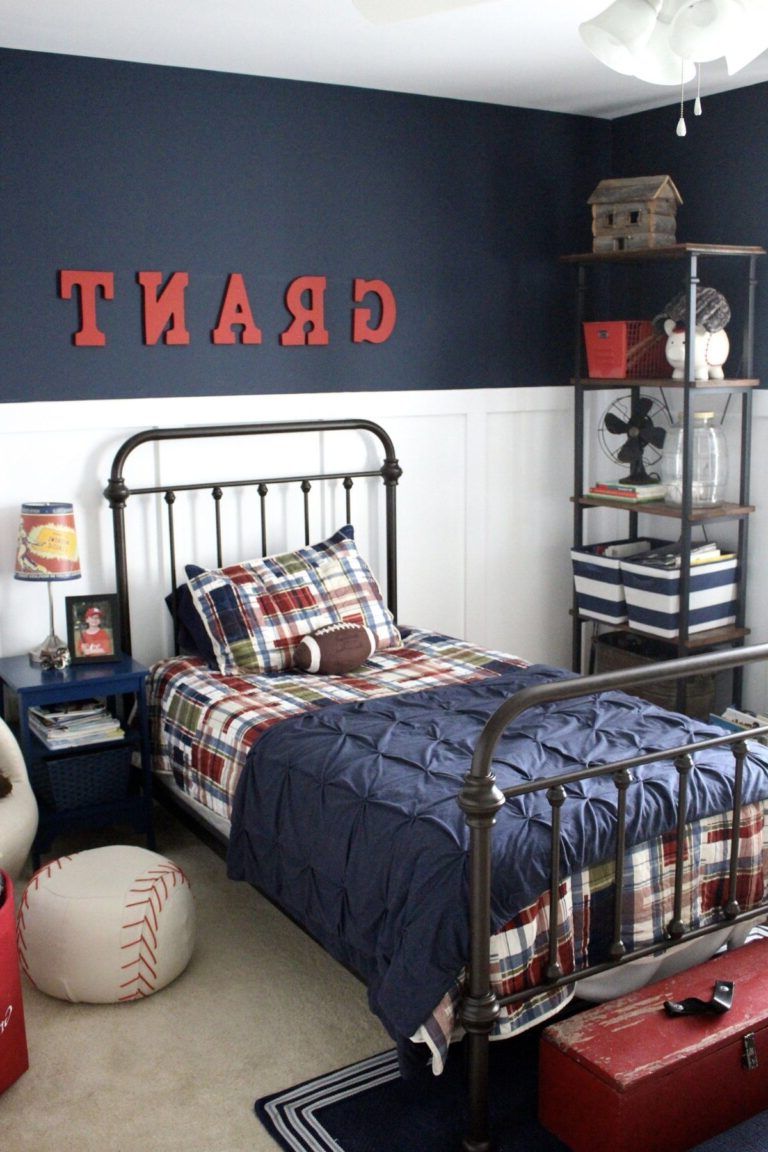 Another idea to decorate with a sports theme is to place objects and key elements of the sport, such as balls, team shirts, etc. In addition, it is so common for children to choose this theme, that there are a lot of elements with sports motifs, such as curtains, bedding, light screens and even furniture.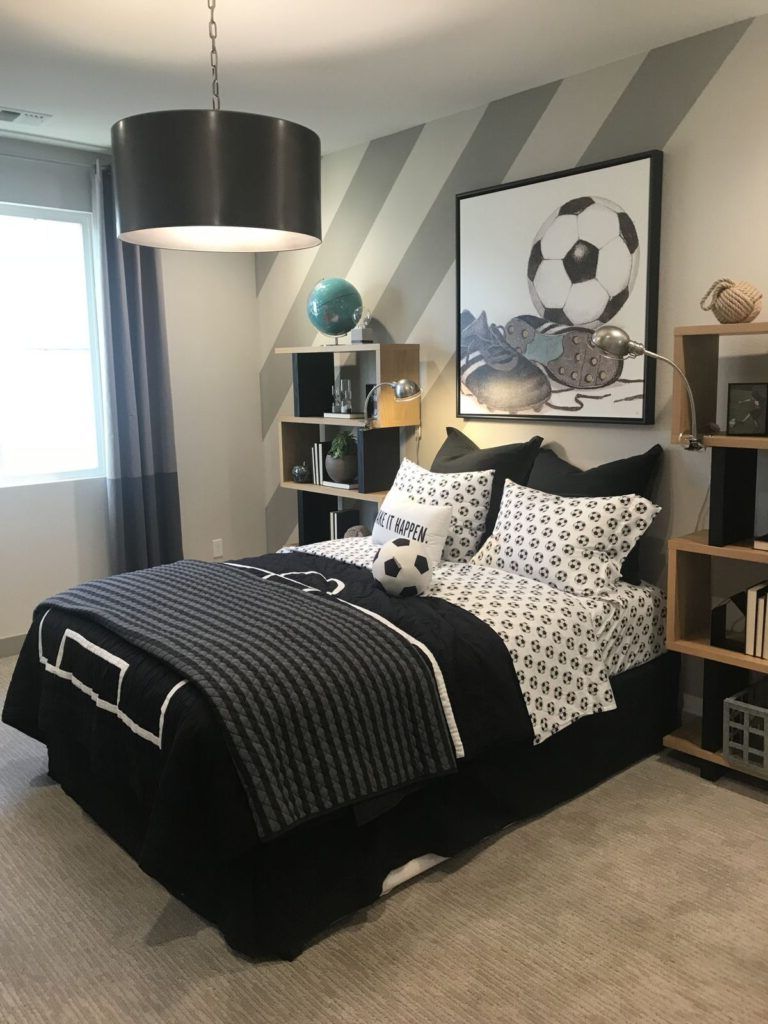 Creativo
The children's room is the space in your house where you can use your creativity the most. Take advantage of it when decorating and let your imagination run wild, as in this case in which very fun rugs were used.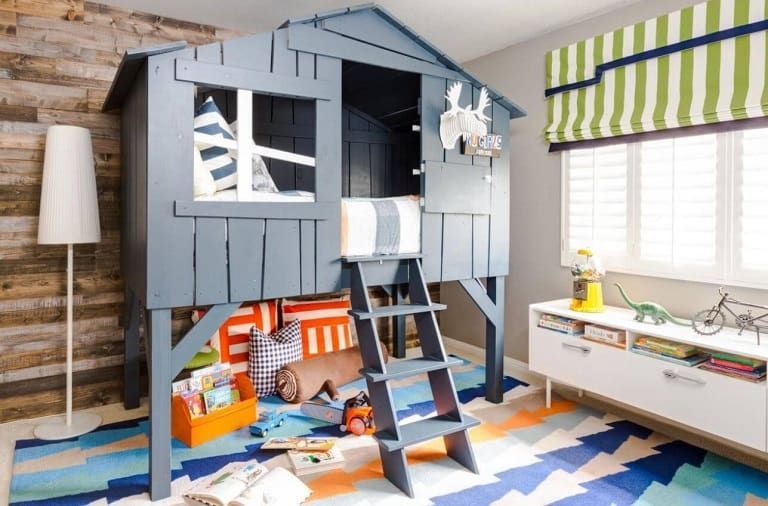 The children's room is the space in our home where you can most use your imagination and creativity to decorate. In addition, it can be a very fun task, where we can let ourselves be carried away by our imagination and feel free.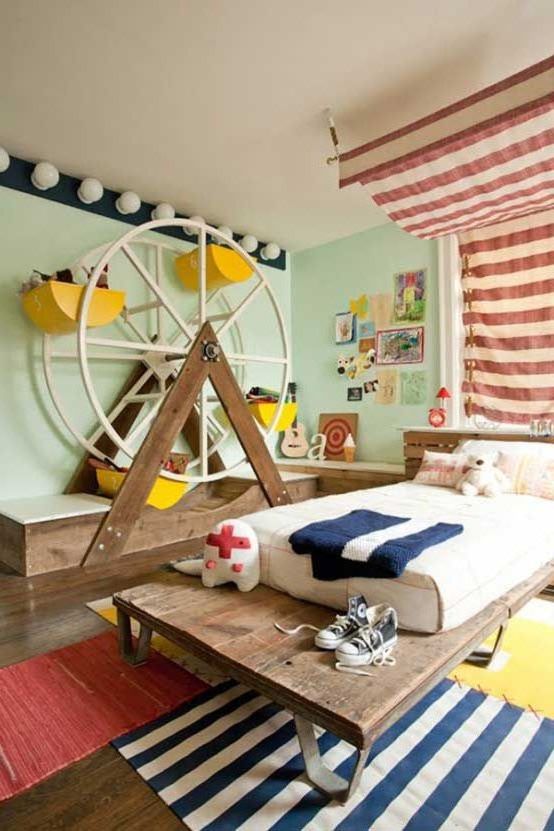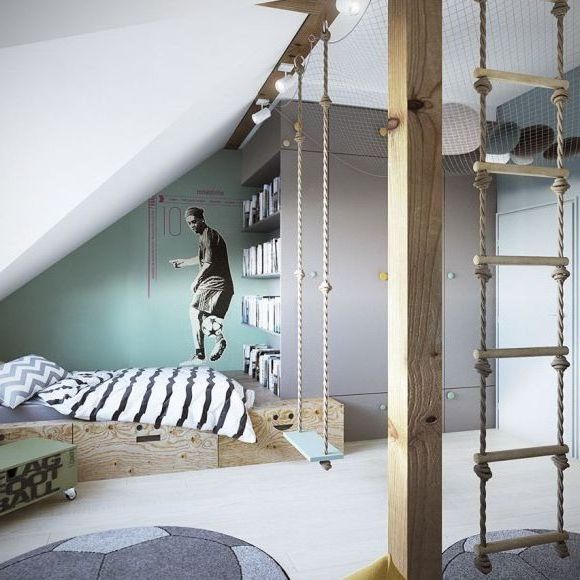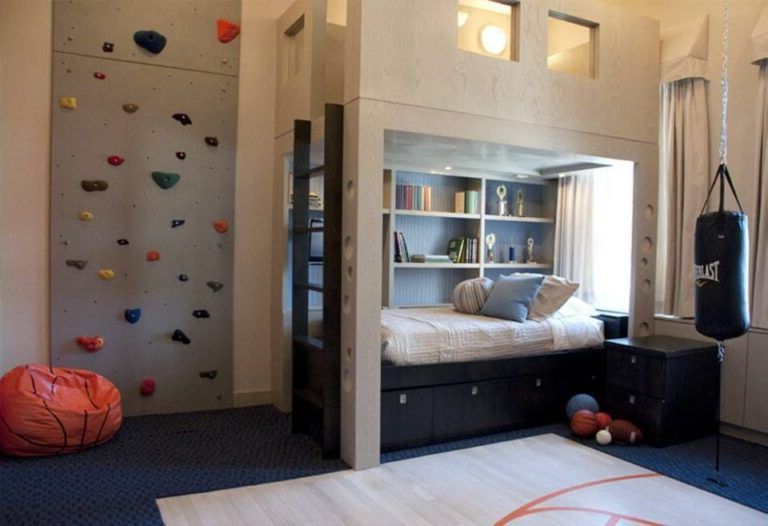 More than one bed
A very popular design rule is to decorate the beds similarly in a bedroom for two boys. Choose strong colors to add a lot of color in the bedroom.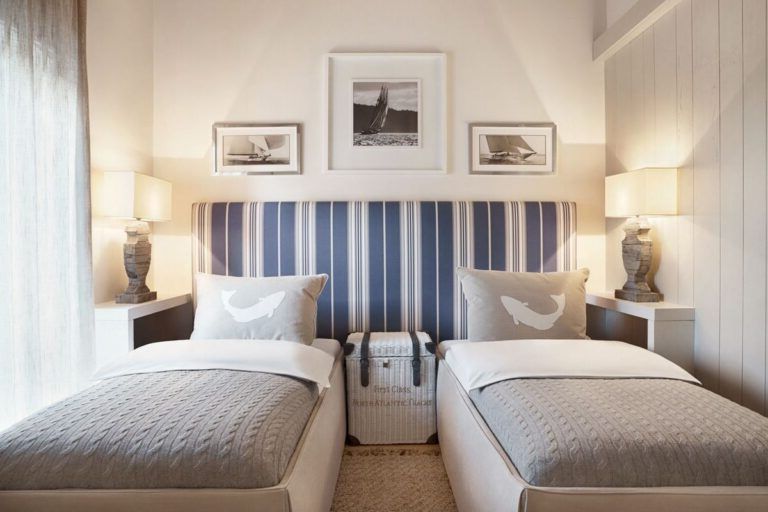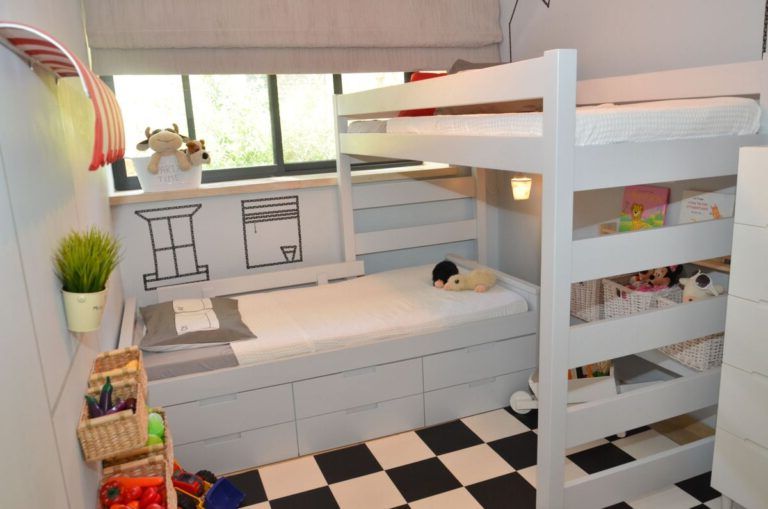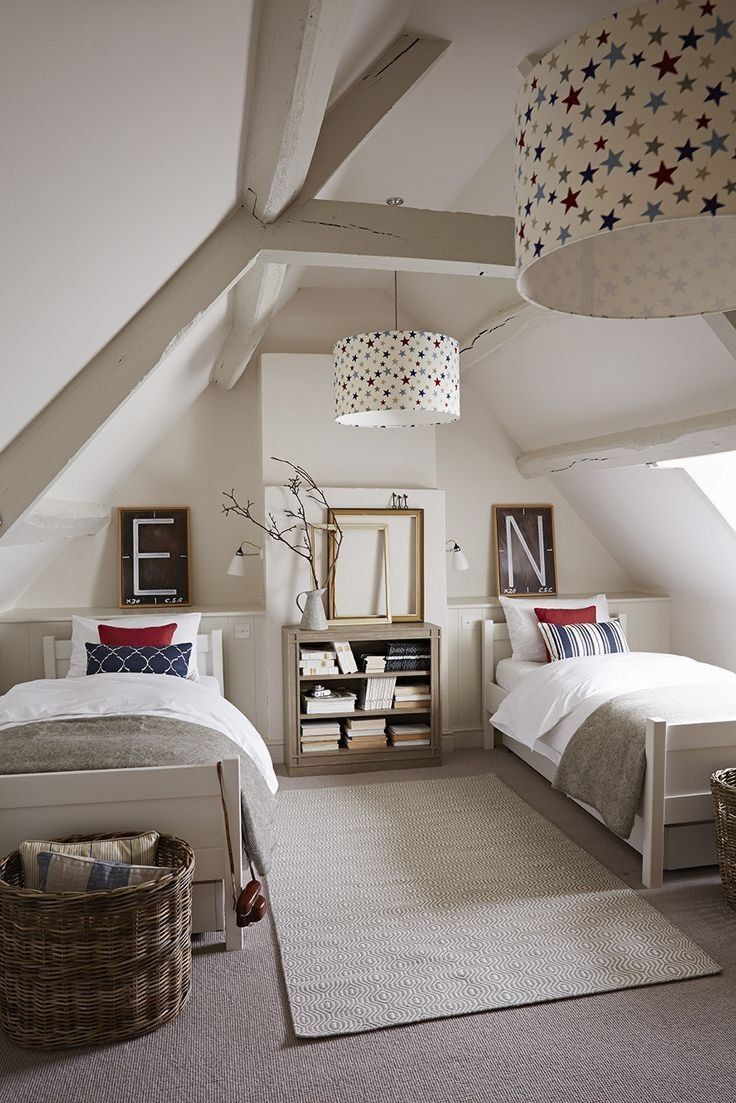 Boys Shared Dormitories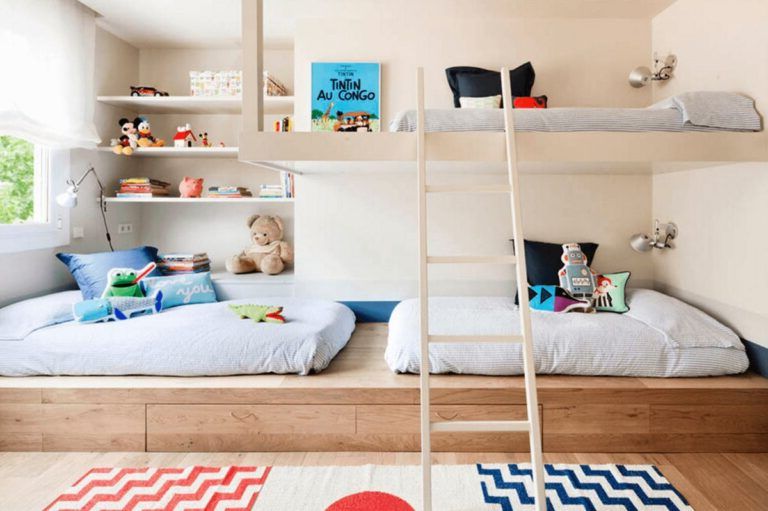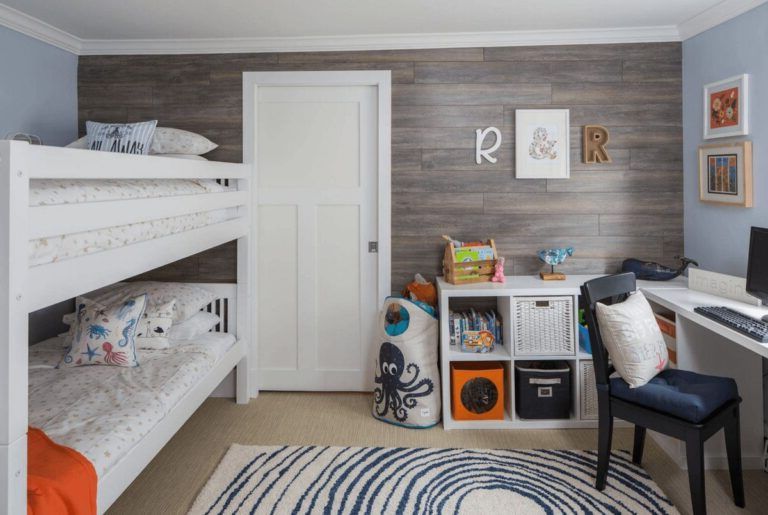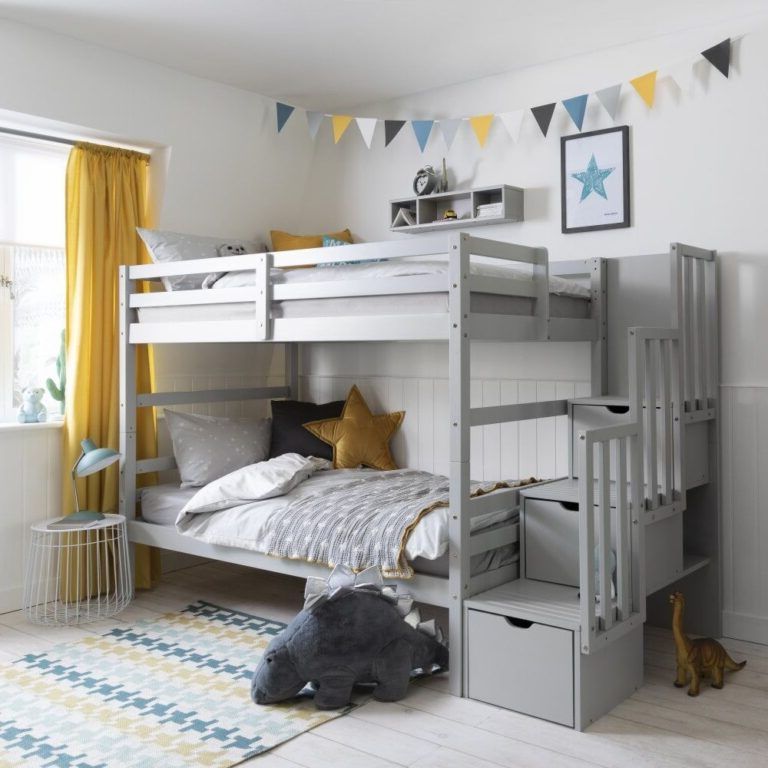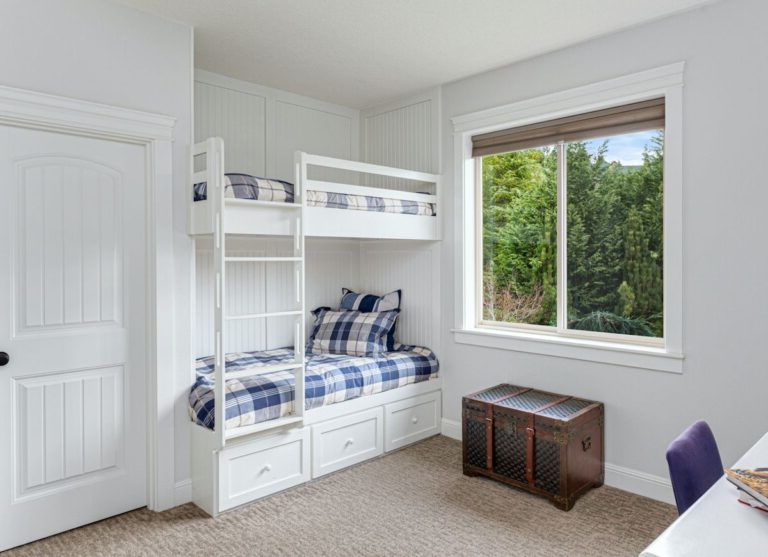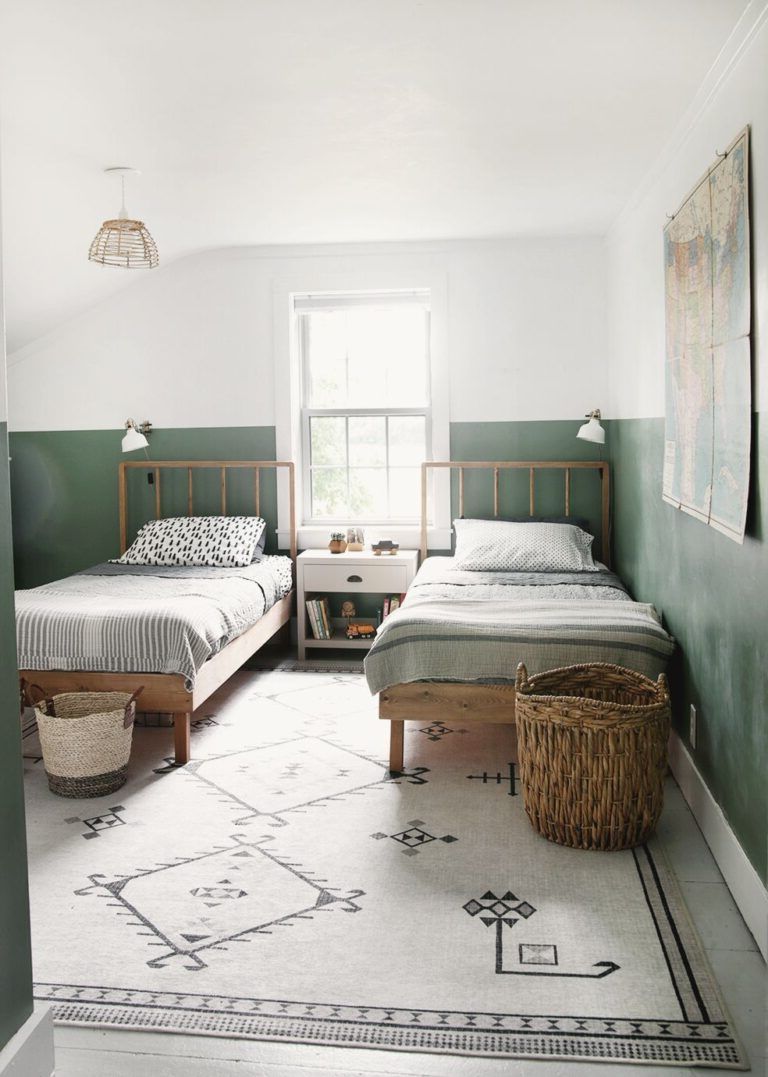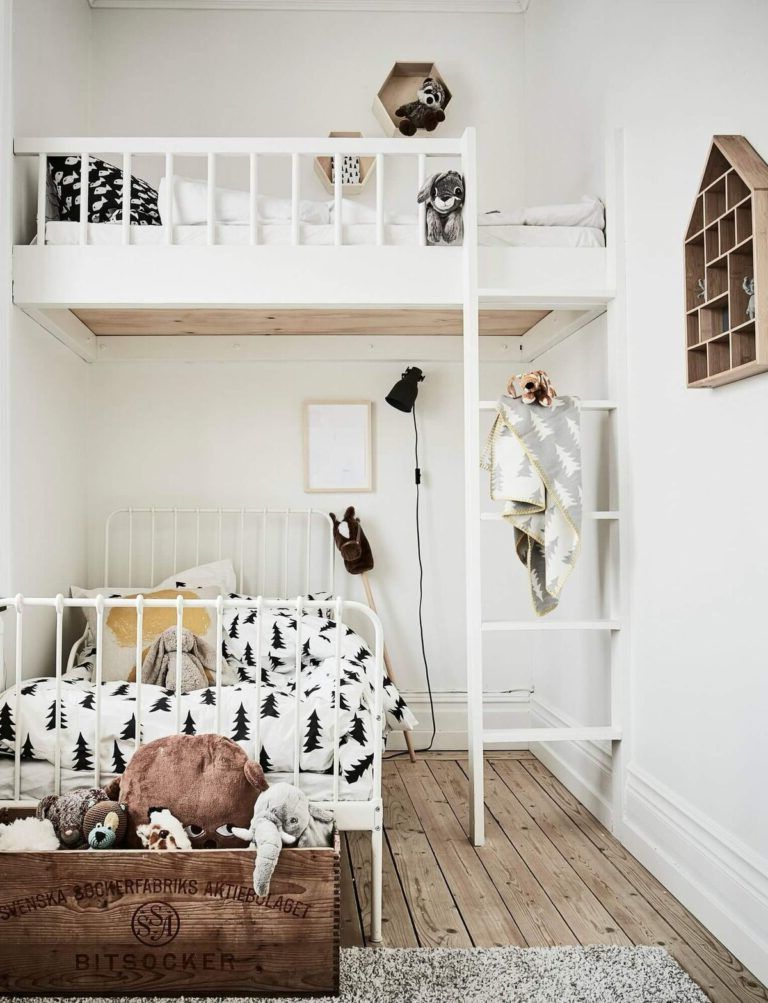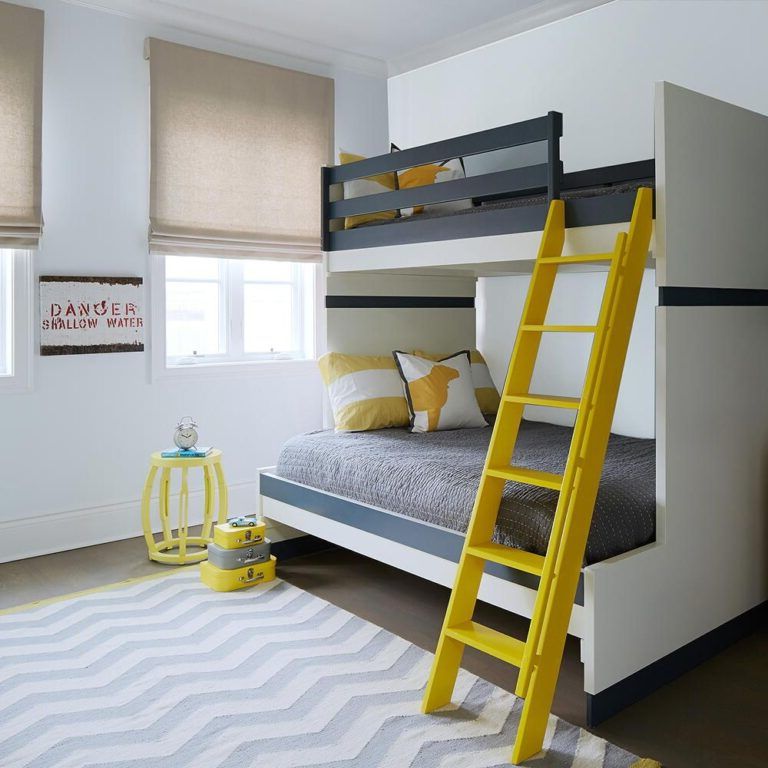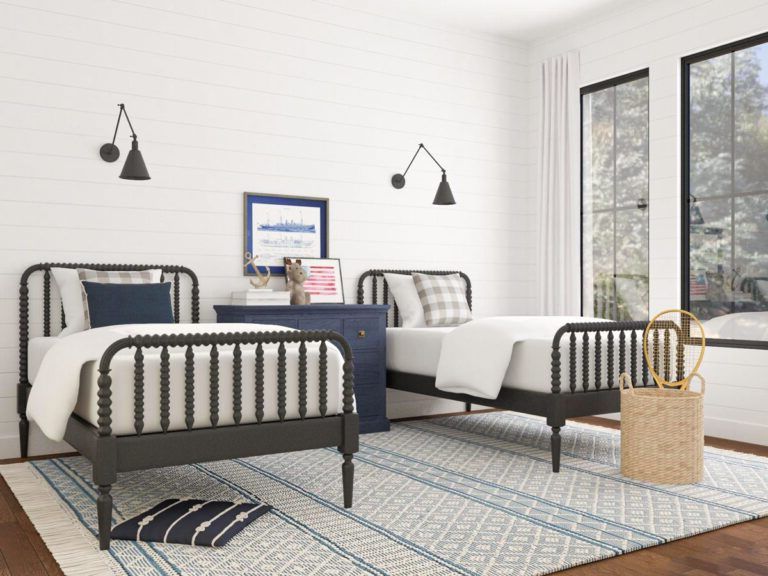 Storage
It is essential to incorporate storage furniture, since children quickly fill up with books, toys, etc. Create a corner for your child to do homework and fill it with vibrant colors to make it a cheerful space.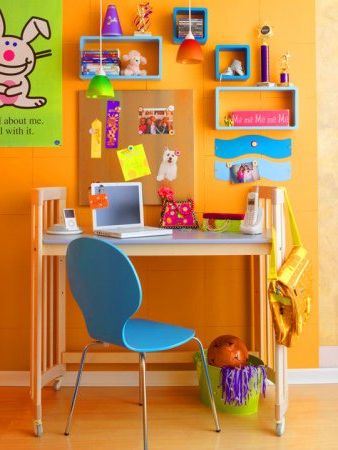 A good idea to take advantage of all the spaces in a children's bedroom is to create storage corners, with relaxing spaces so that your child can sit down and read a book. Not only will you give your child a space, but you will achieve a perfect room.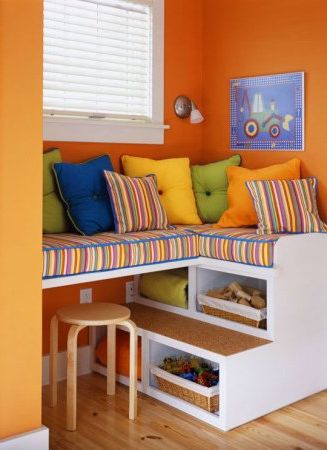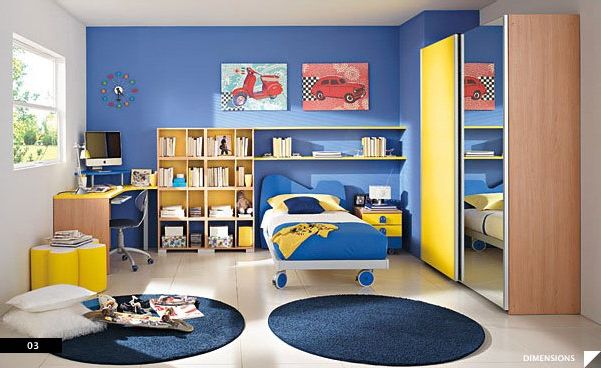 Funny armchairs
If you are organizing the bedroom of the little ones, it may be interesting to take a look at these fun animal-shaped armchairs. They are the ideal complement for the little ones to feel comfortable, both in their bedroom and in the living room.
They have soft and calm colors that complement the very comfortable feeling of sitting in one of them, playing a game or just watching TV. At first glance, they are nothing more than large colored stuffed animals, which go perfectly as decorative elements of the room.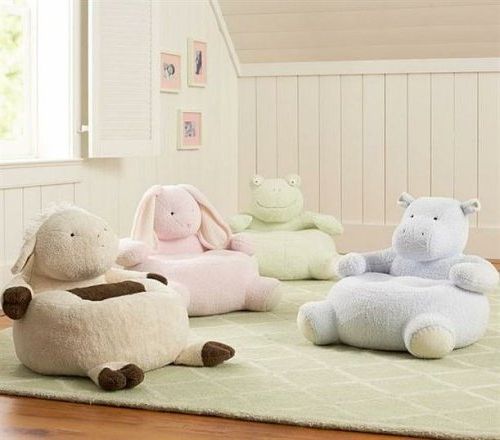 But of course, its seat shape, with a backrest, shows us that its functionality is also used to the maximum, focusing on the comfort of the little ones. The models that are available are the elephant, the frog, the rabbit and the lamb. Any of them, as you can see in the images, have friendly designs that do not generate any type of fear in children, as often happens with other decorative elements.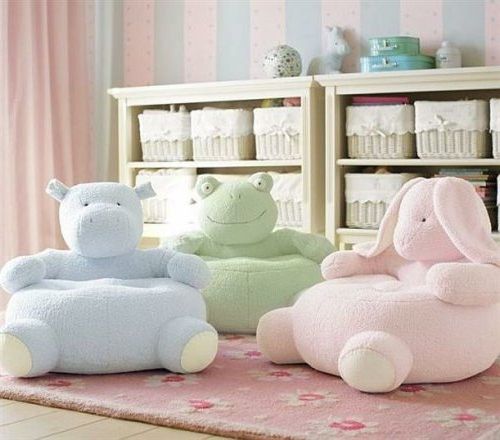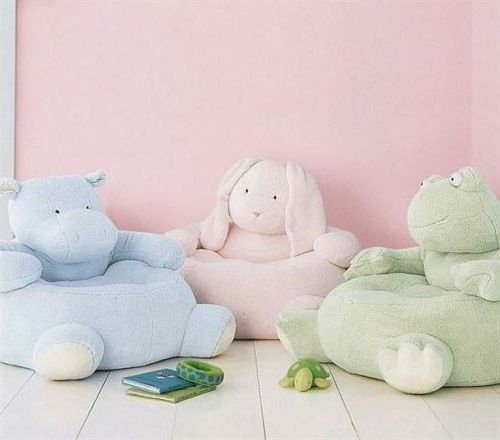 You can even buy more than one, so that the children can play together in a circle, or both facing the television, they can be comfortable and in a good posture, to play with a video console.
More photos of boys' rooms
You can create a very cheerful, fun and modern children's room, without having to invest a lot of money, you just have to get inspired and create cheap ideas, such as using old furniture and painting it to fit a children's room.
Decorating a child's room can take little time, you just have to get inspired and look for ideas to choose the one you like the most. The ideas are many since there are no limits when it comes to decorating a children's room. You can play with many colors, not only on the walls but also in furniture and accessories. It is good that you try to create several spaces, so that a child can not only sleep, do their homework and have space to play.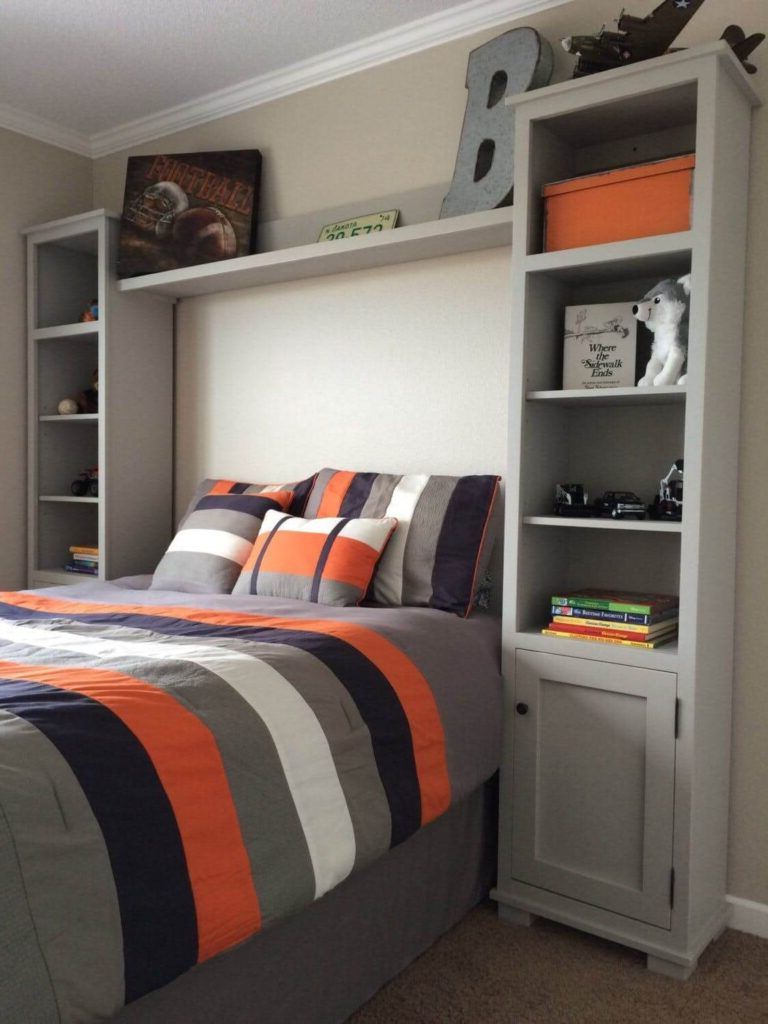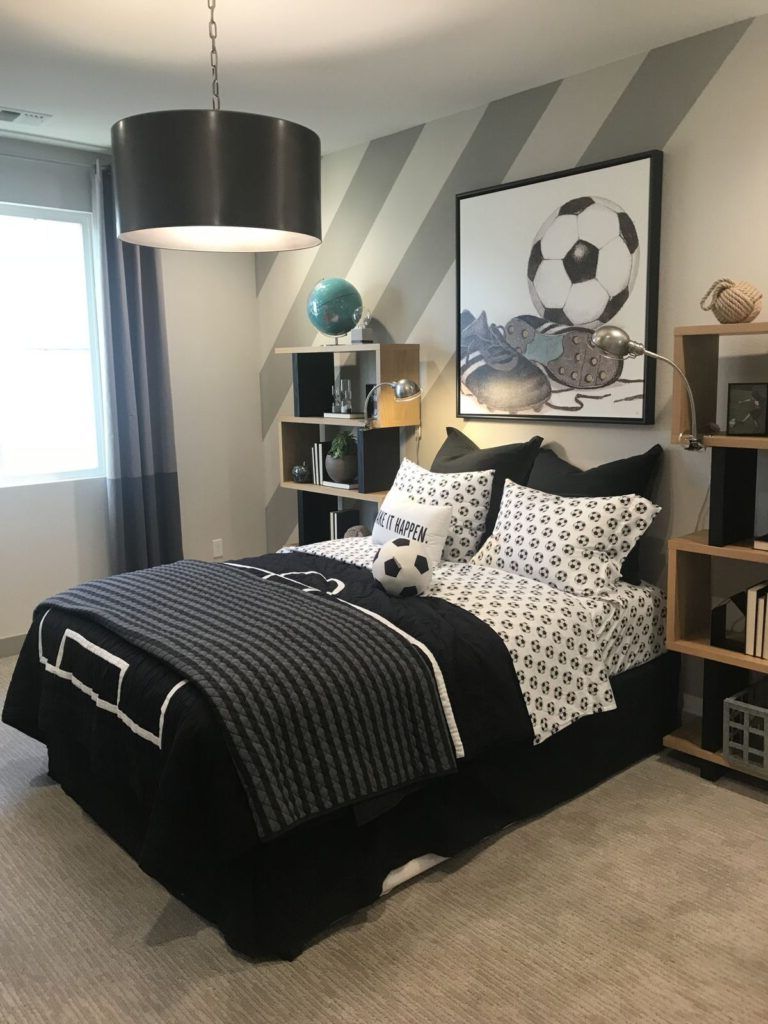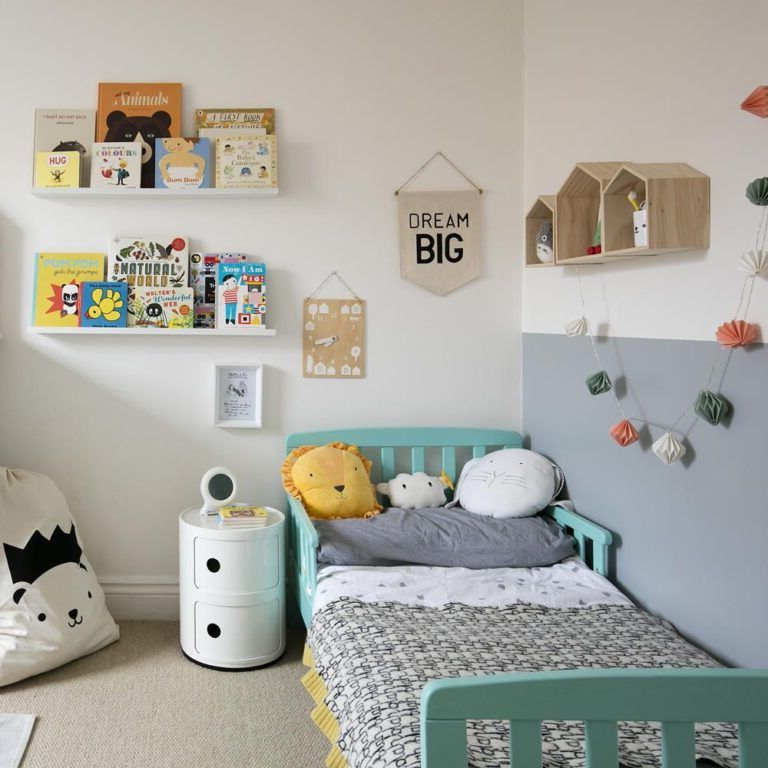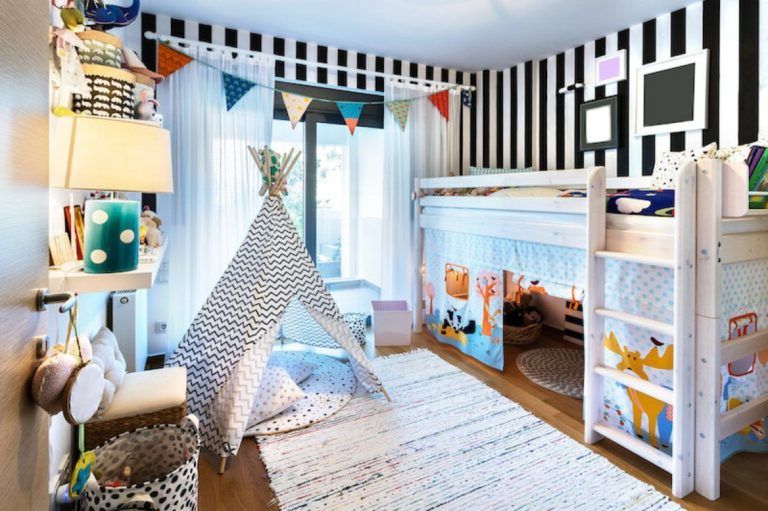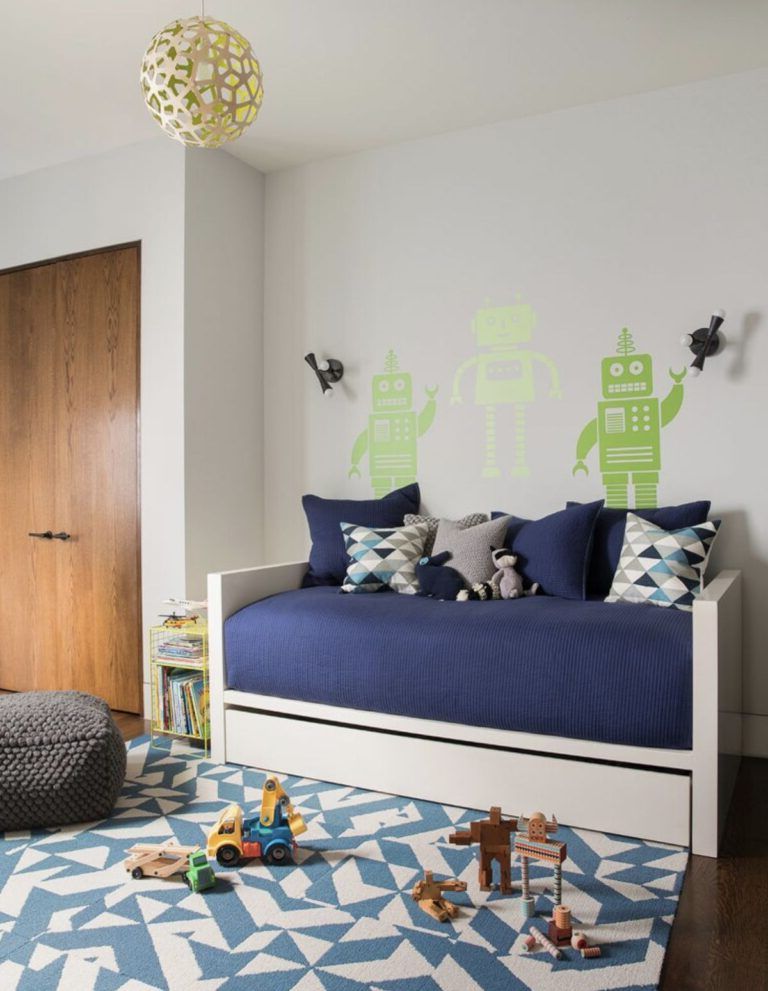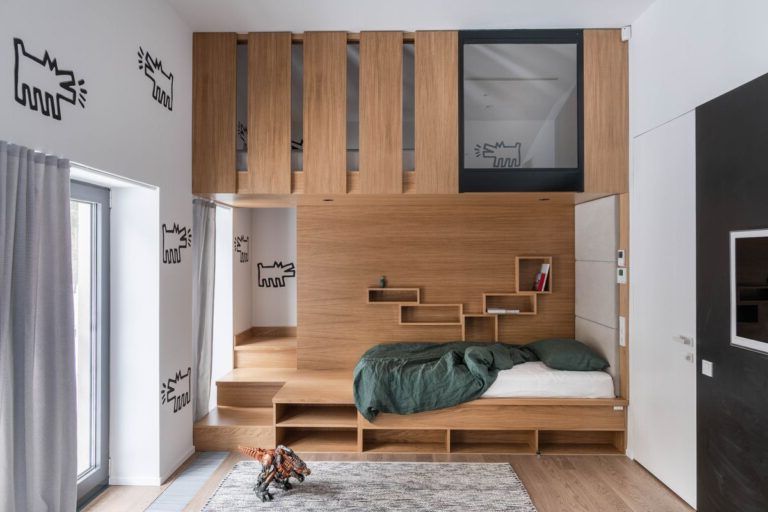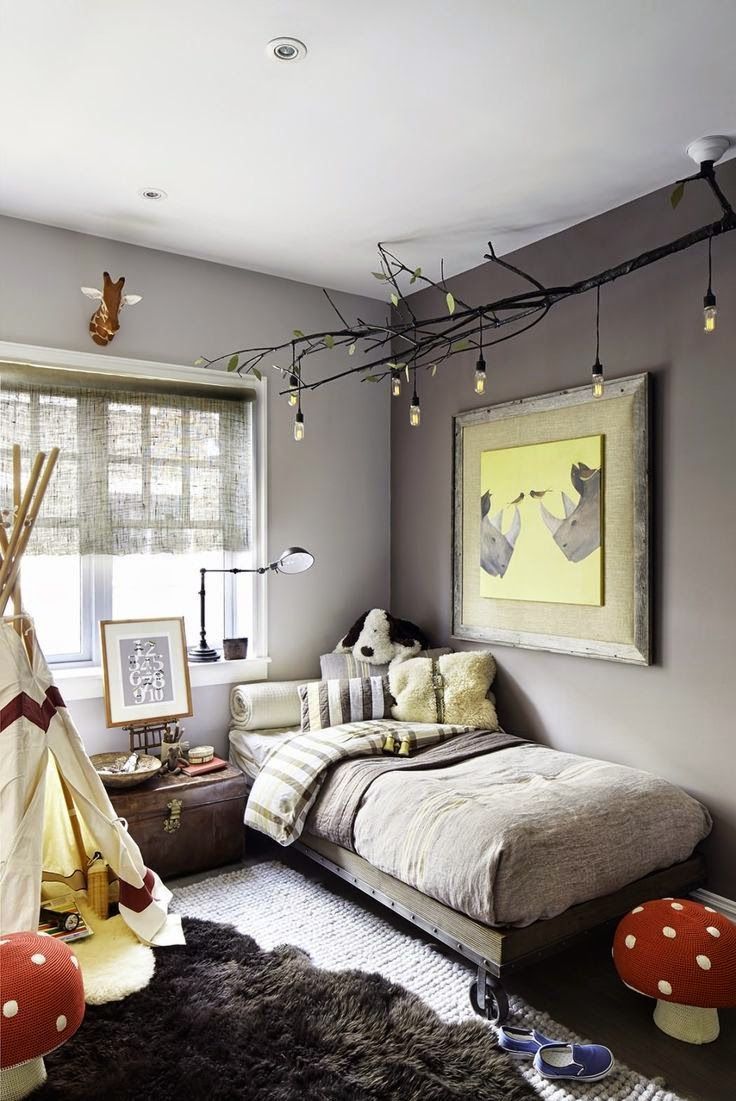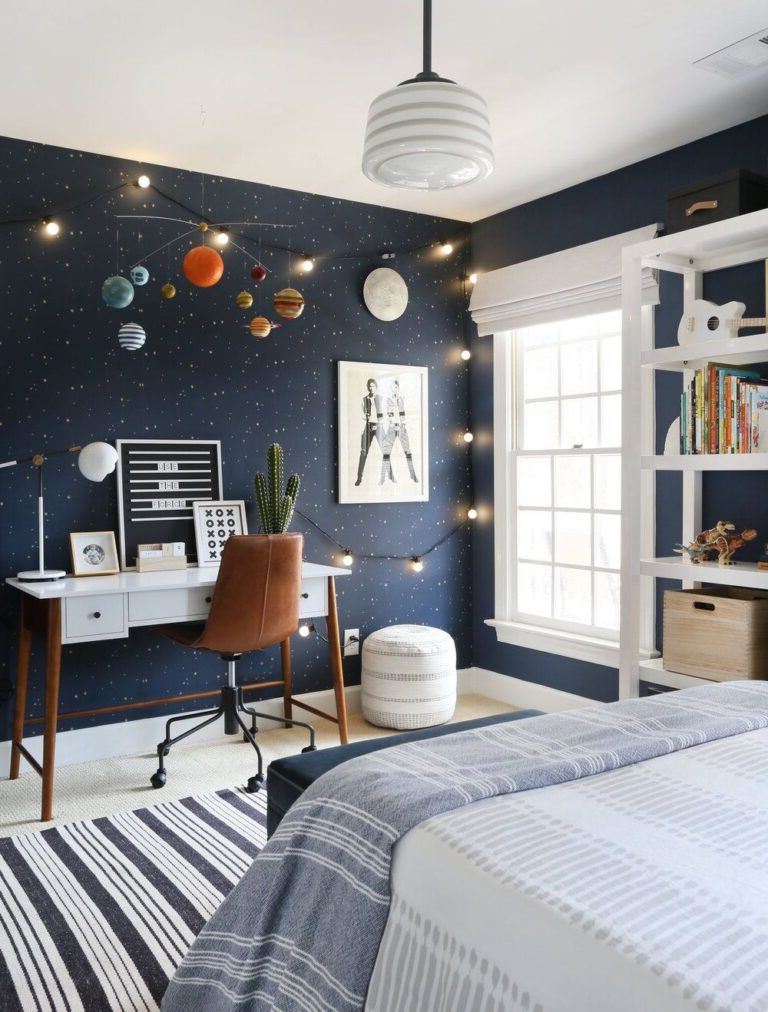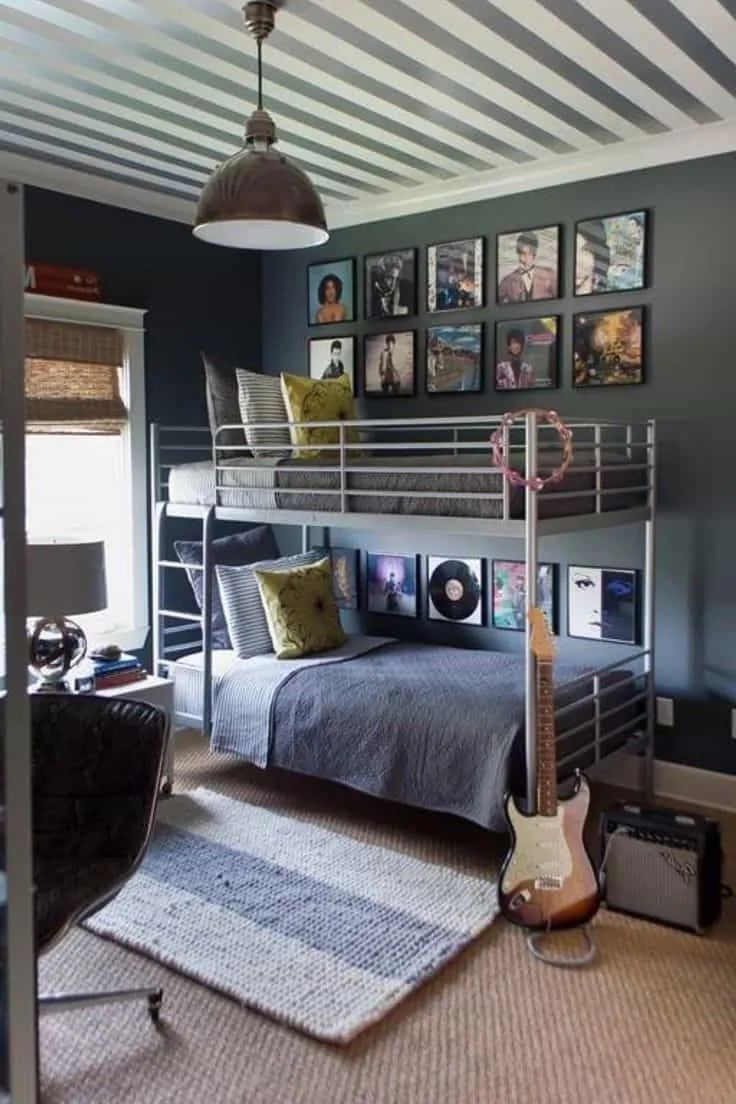 Take a look at:
Modern girls rooms 30 photos and decorating ideas
Children's bedrooms 60 photos and modern decoration ideas