Decorating girls' rooms is especially attractive to us since we can become very creative and resort to many decorative styles, as well as various elements and colors. We show you a great collection of great modern girl's rooms and photos to inspire you. Add a touch of whimsy with polka dots or a sparkly accent wall, and draw inspiration from your daughter's passions.
If she likes books, consider creating a cozy reading corner. If you go to dance classes, how about your own dance pole? It doesn't take much to make your little girl's dreams come true, and you can always upgrade these items as she grows.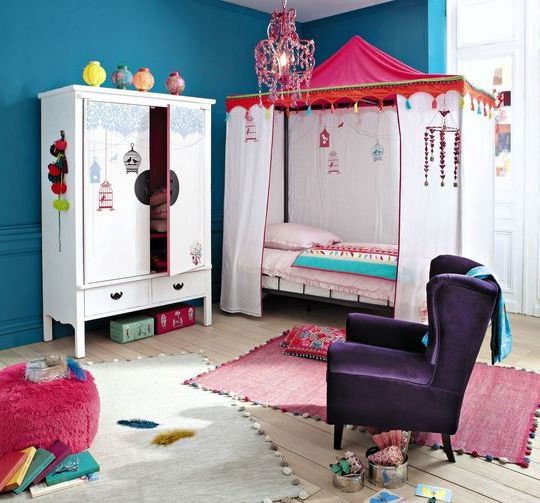 There are many ideas for decorating children's bedrooms. It is the easiest room to decorate since there are not many rules when choosing colors and decorative elements, since they do not have to be consistent with each other. Just by choosing cheerful colors and stimulating elements, the room will be perfect and your girl will love it.
Colors for girls rooms
When we have to decorate a girl's room, many times we choose to paint everything pink without much effort. However, it is not the ideal decoration, just a quick fix. You must learn to play with the contrast of the floor and the wall. You can paint the walls in a bright tone, to expand the room and choose a dark color for the floor. You should keep in mind that bright colors enlarge while dark colors reduce.
Pastel colors
There are a series of colors that girls always love, and they are the combinations of pastel shades of spring colors such as pink, light blue, yellow and green. Below we see some bedrooms in which pastel pink has been used with gray and white, achieving a very feminine, modern and chic room.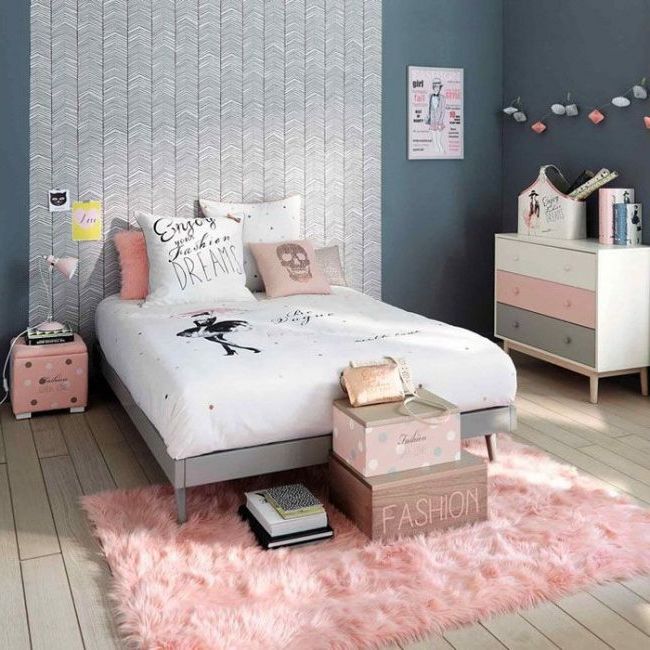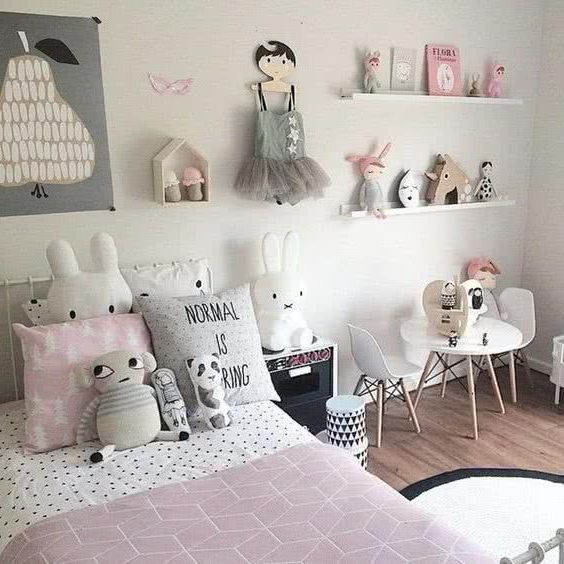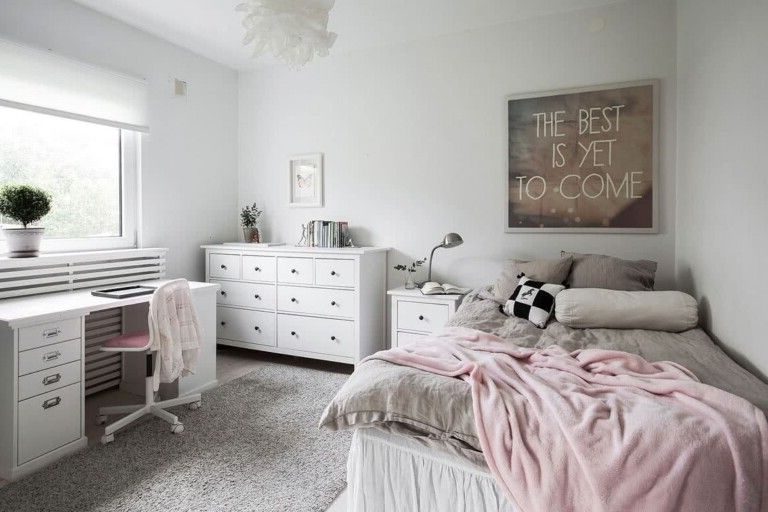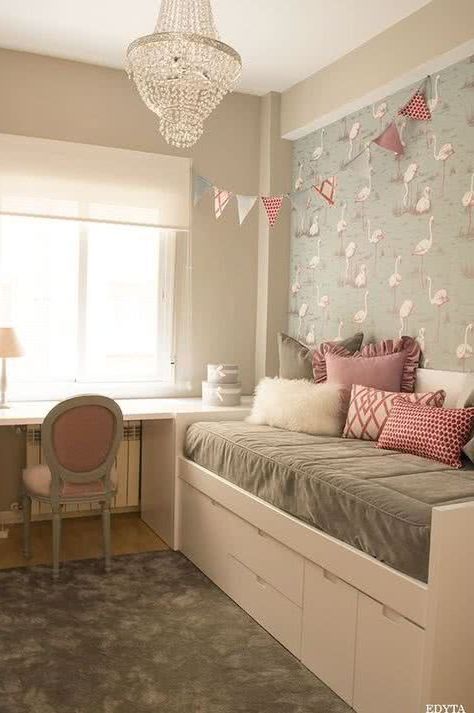 To achieve this spring look, we can resort to floral prints and lighter and brighter colors, so that the room becomes both cozy and feminine. The best thing is that these suggestions allow us to play with elements that work for both a little girl and a slightly older one. We already know age, which will demand a change in decoration as it grows.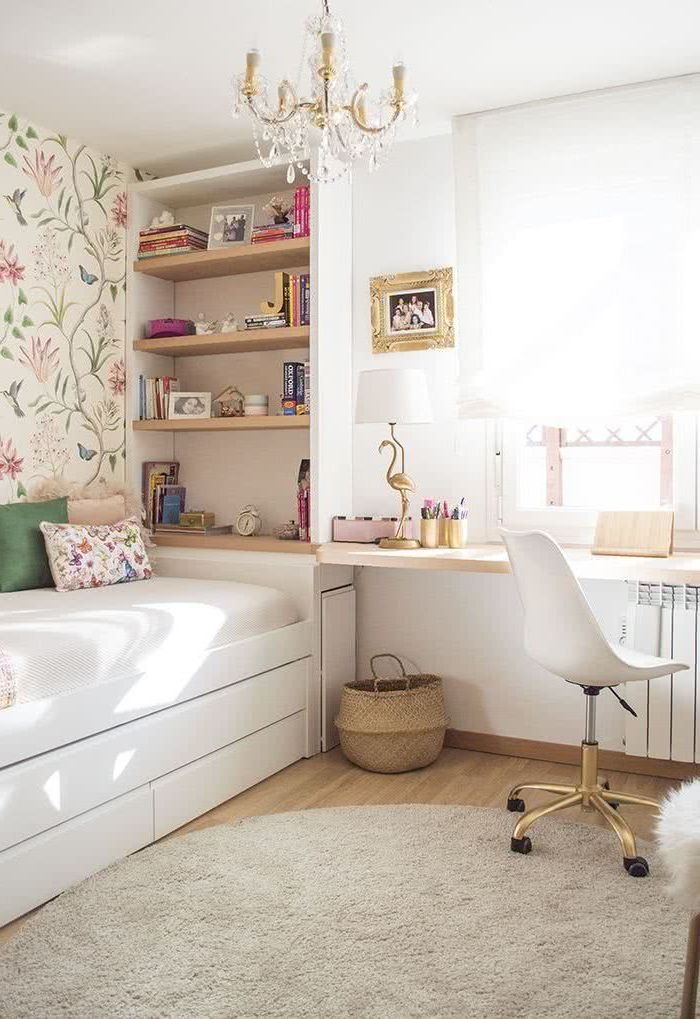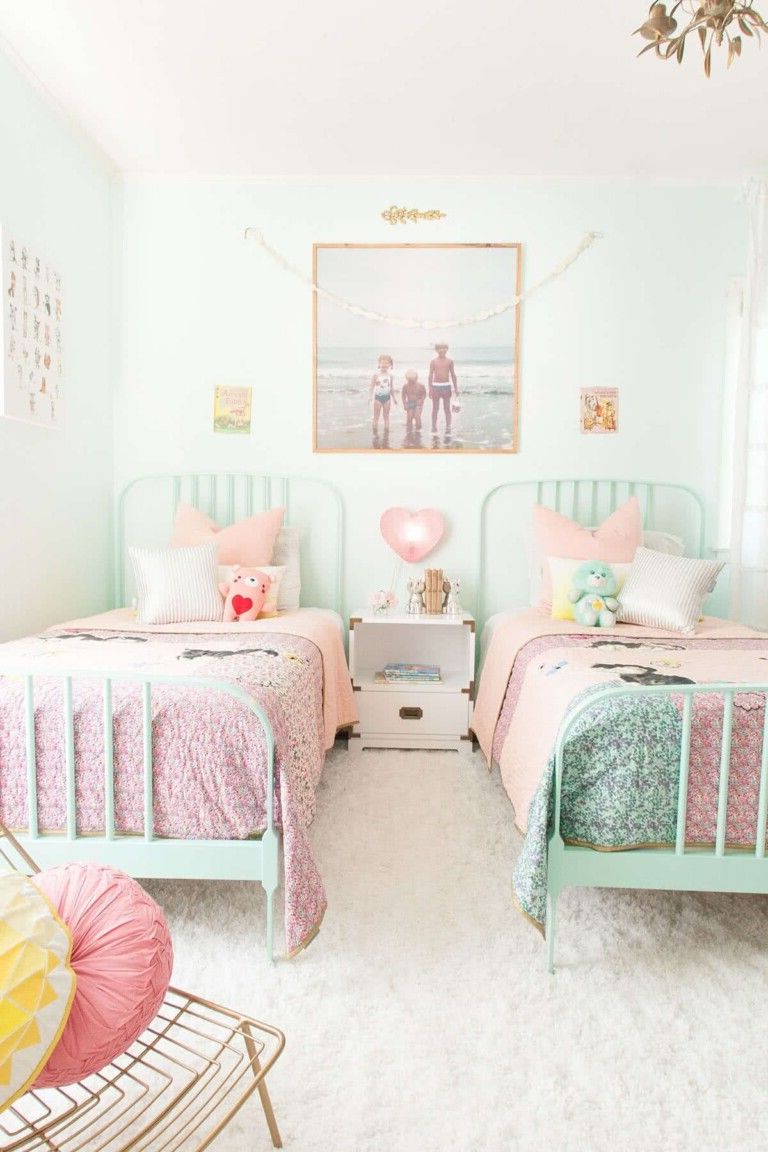 Limiting the use of colors does not have to be boring, when we can choose two emblematic colors such as pink and white. This allows us to maintain control over the change of decorative elements and other details, when we find ourselves in the decision to change the decoration or adapt it to the taste of the girl turned into a teenager.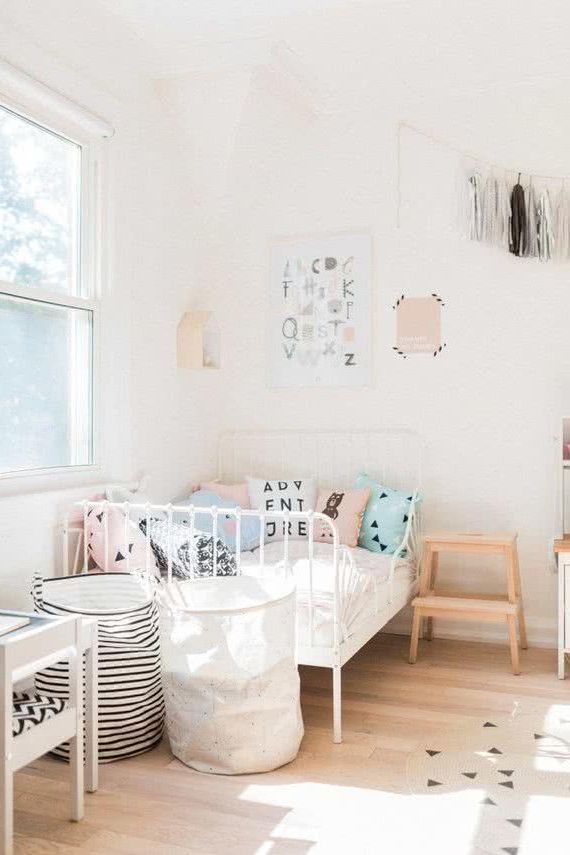 Pink and green
This is another combination widely used in a girl's room. It looks very fresh and revitalizing.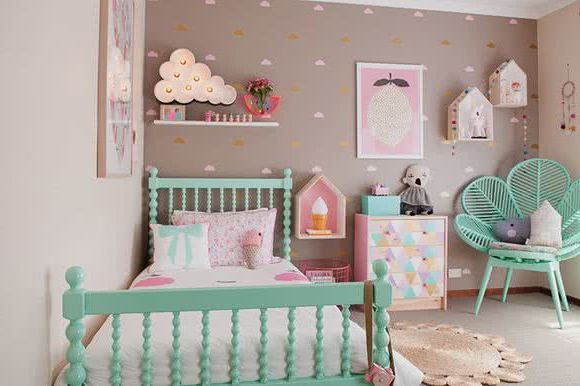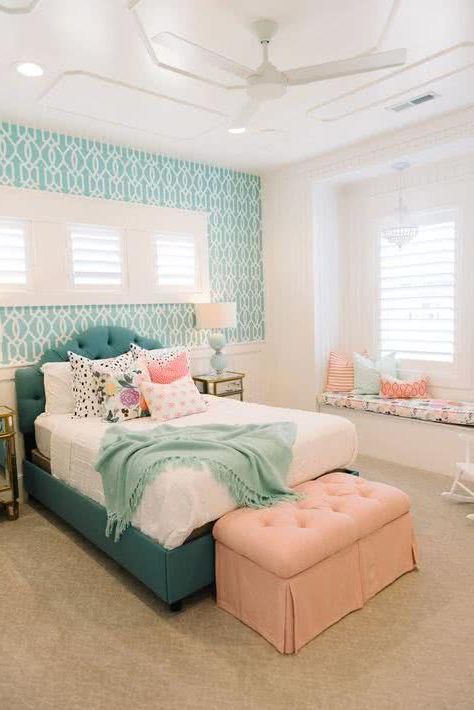 Mix of various colors
Another type of decoration includes all colors, which are incorporated through accessories and ornaments. The background of the room is kept in a bright color, such as white or cream.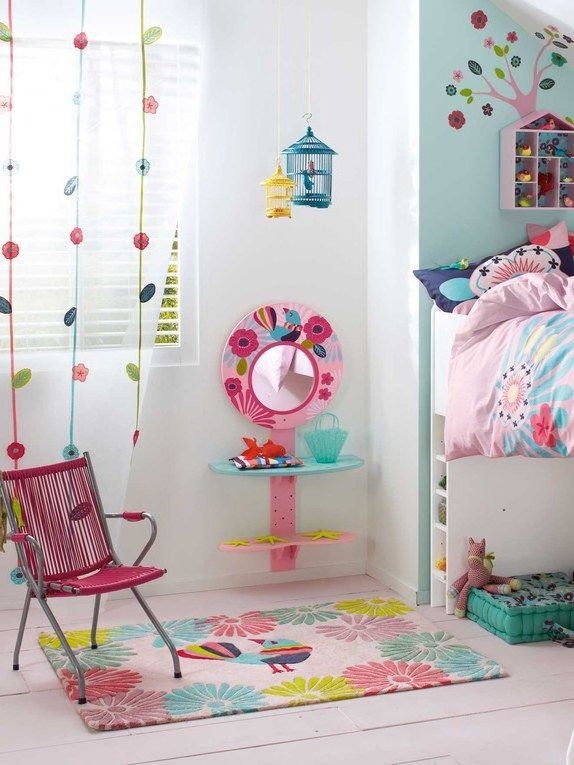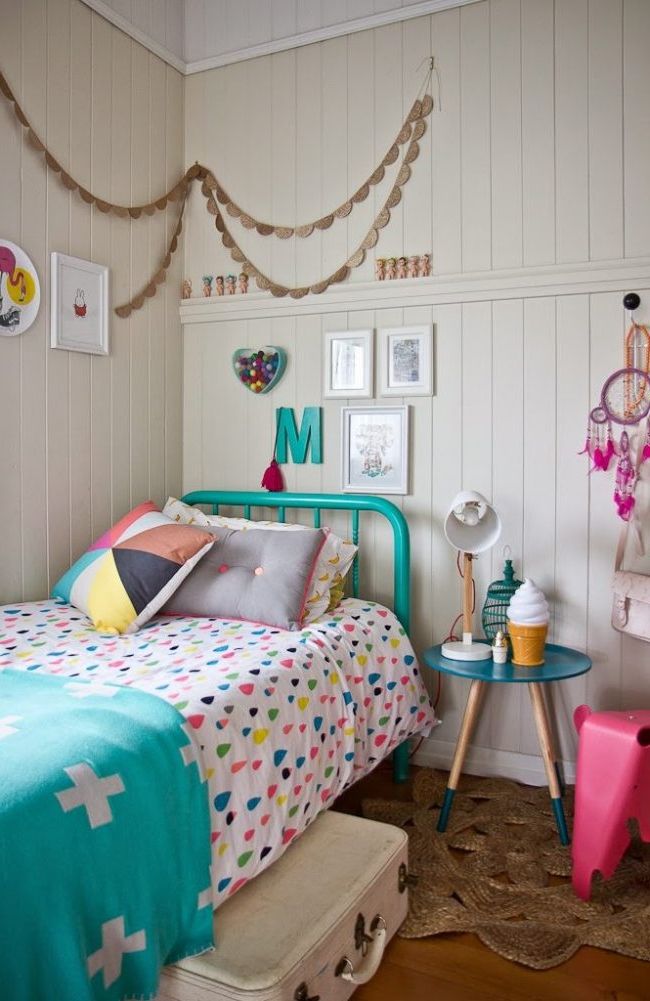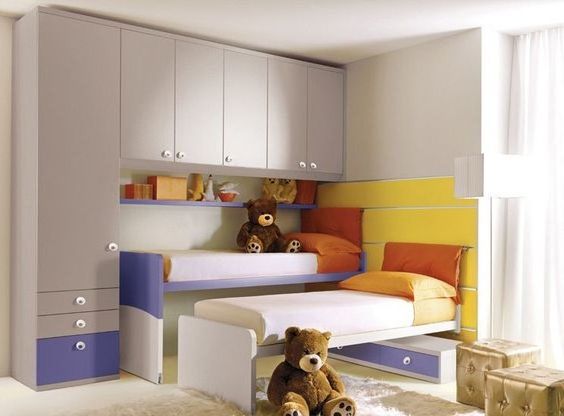 Make a fun decoration with pictures and lots of color on the bedroom walls. It may seem like a difficult job but with patience you can easily achieve it. Strong colors stimulate children.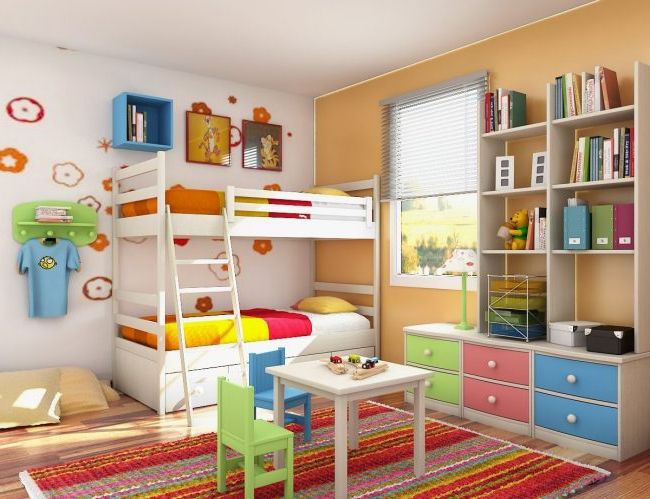 Red
Red is another favorite color of girls. It can be combined with pink and white.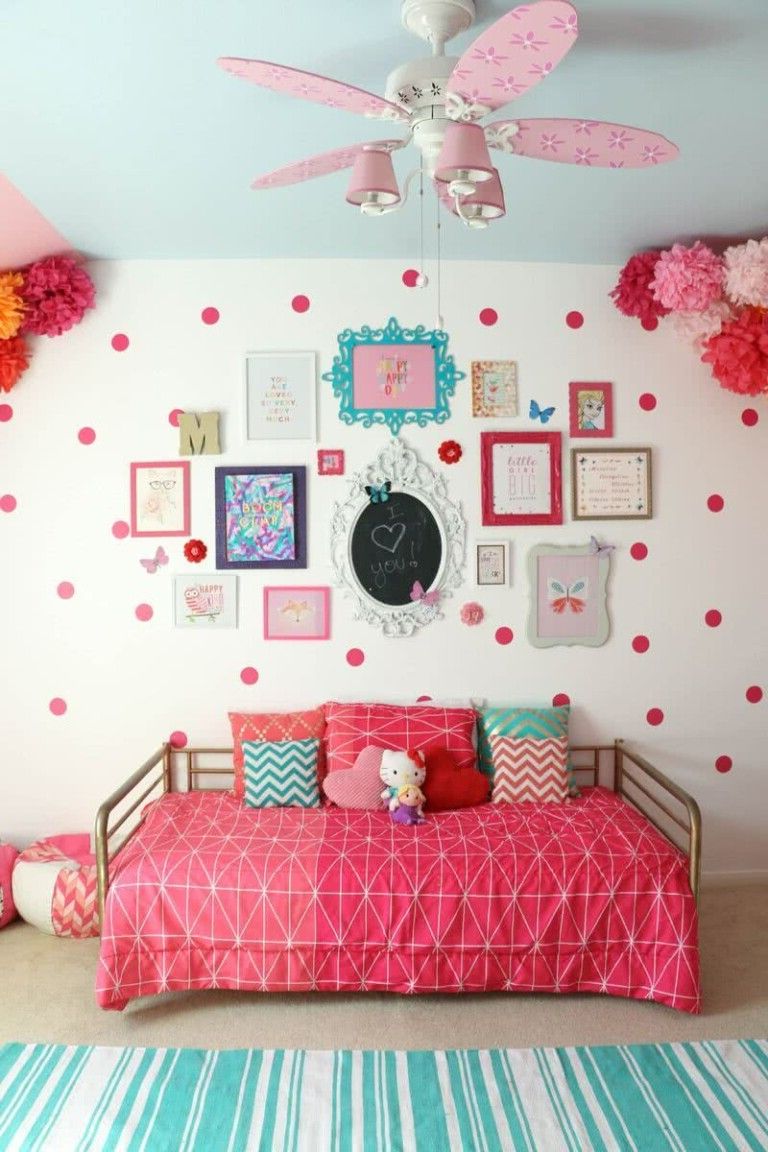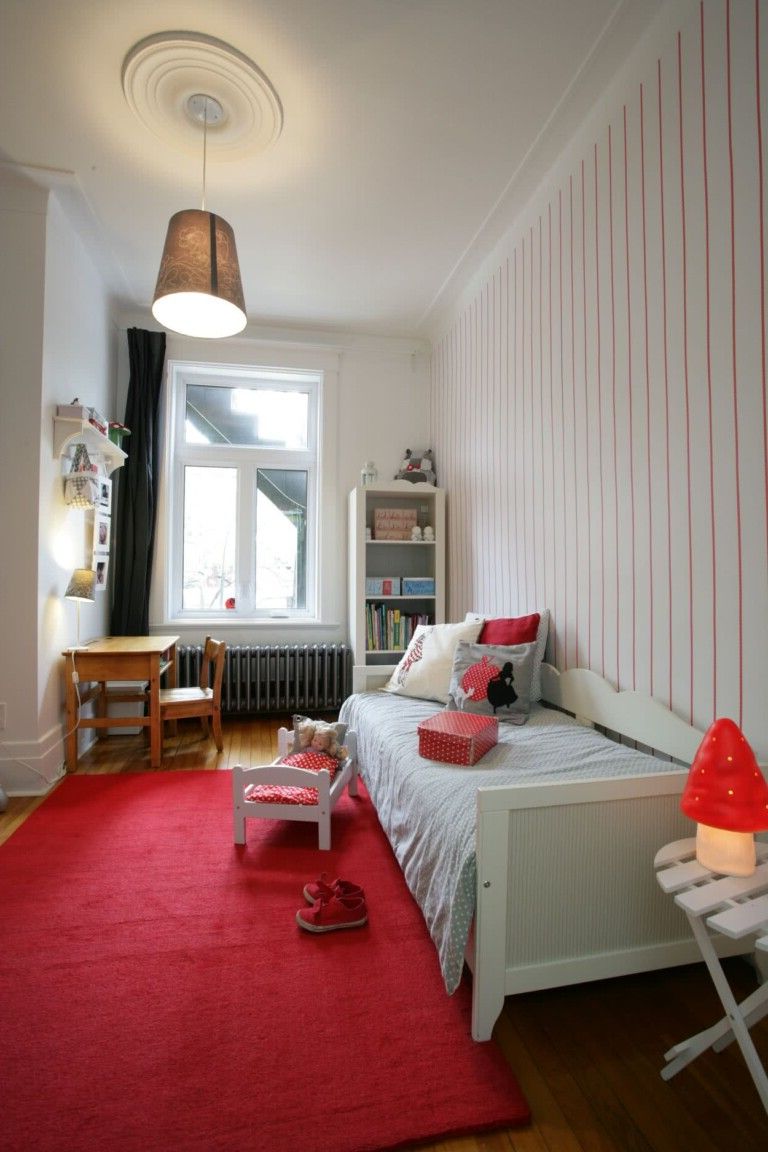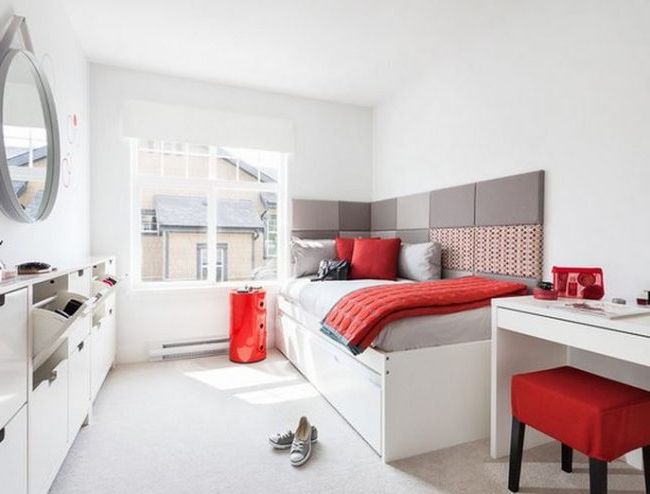 With yellow details
Yellow is a revitalizing color, which is often used in children's rooms because it is very cheerful, reminiscent of the sun and vacations.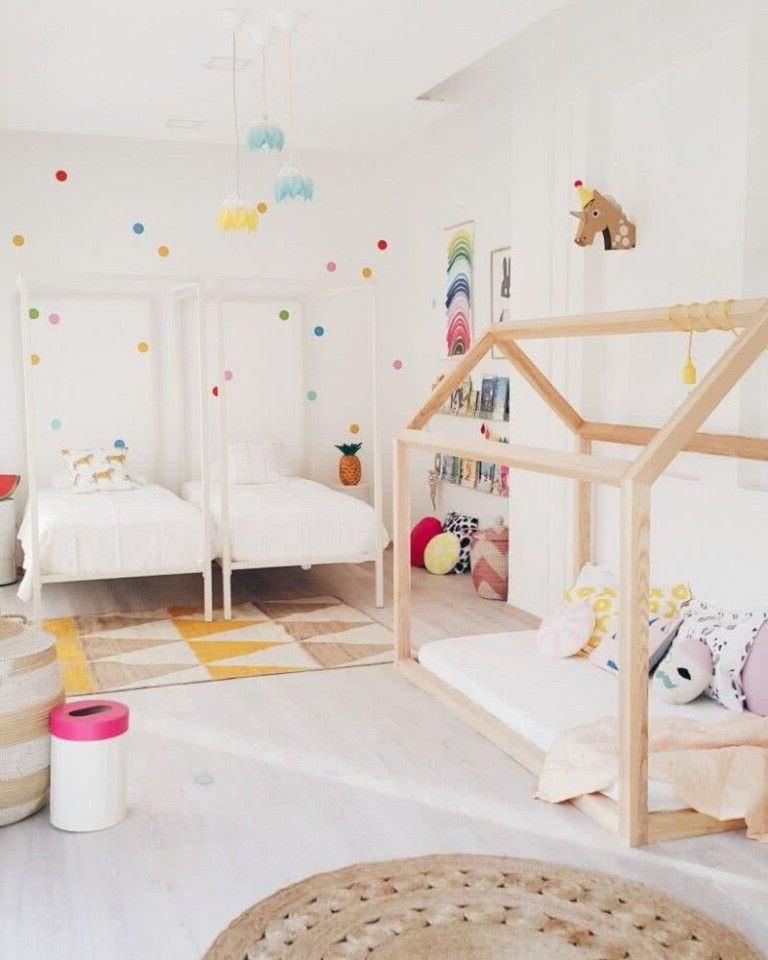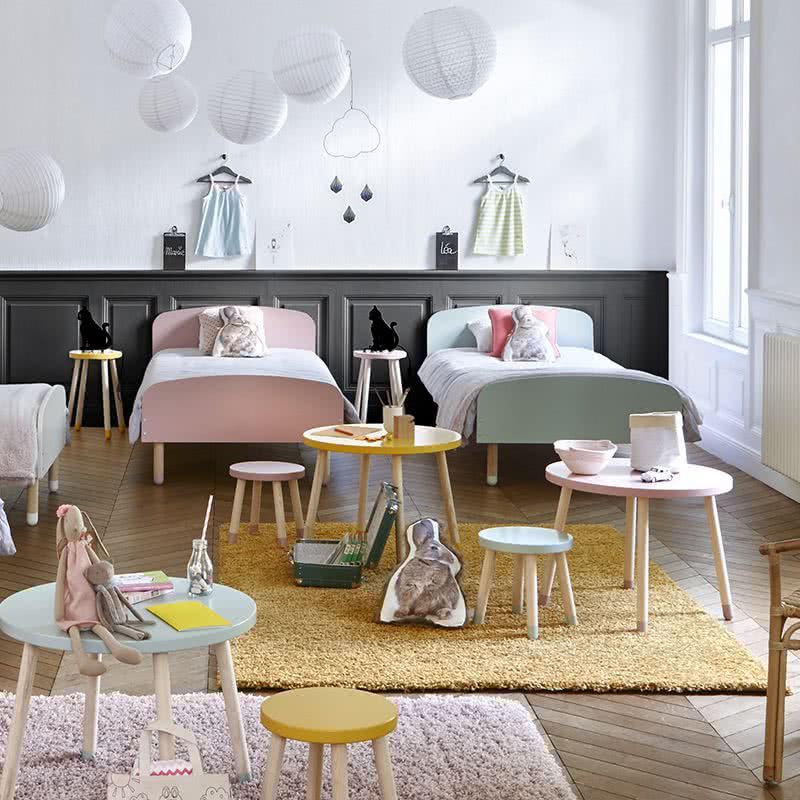 Decorative wallpaper or vinyls
A wallpaper with ornaments such as vertical stripes allows us to add more color. We can also use vinyl or stickers to decorate walls, since today it is a very important trend in interior decoration, with a variety of designs that make it easy for us to change our style whenever we want. You can always take advantage of elements of a decoration and merge with another, what you are looking for is to find inspiration and choose what best suits the space and the girl's personal taste.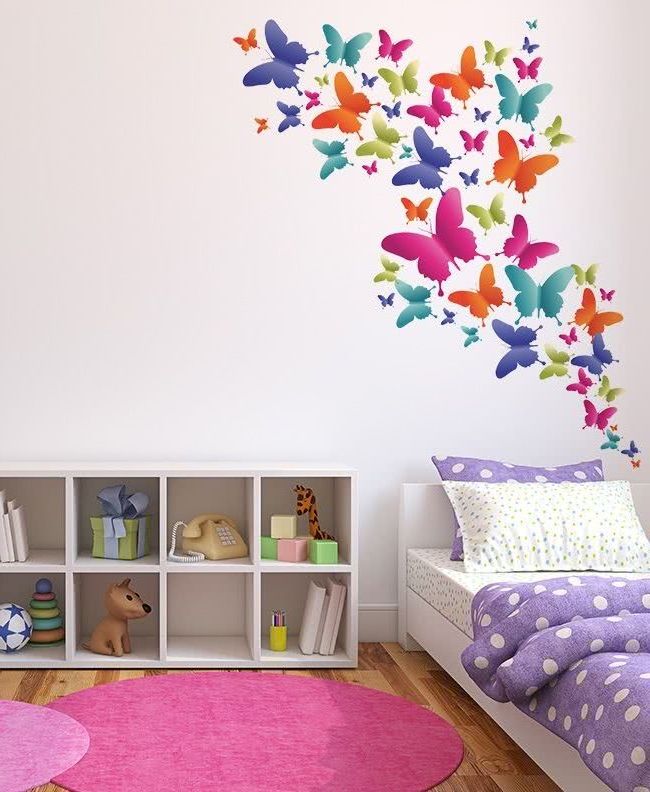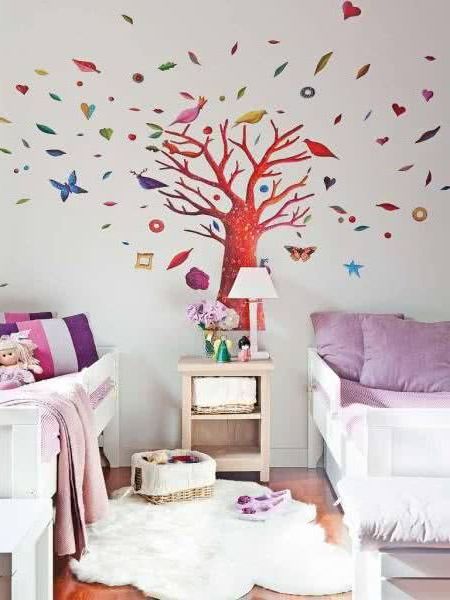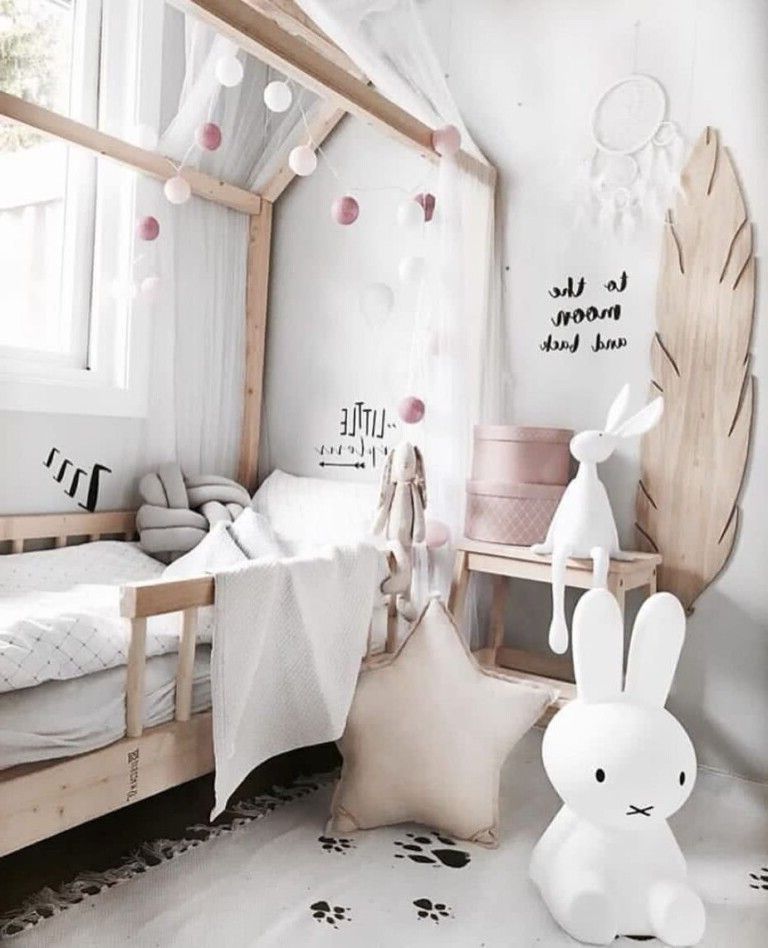 You can also choose wallpaper with fun drawings and figures. It's an easy way to add fun to a room. However, you have to take into account the ground. If the accessories, such as curtains and furniture are bright colours, it is better to leave the floor in a neutral tone, without rugs.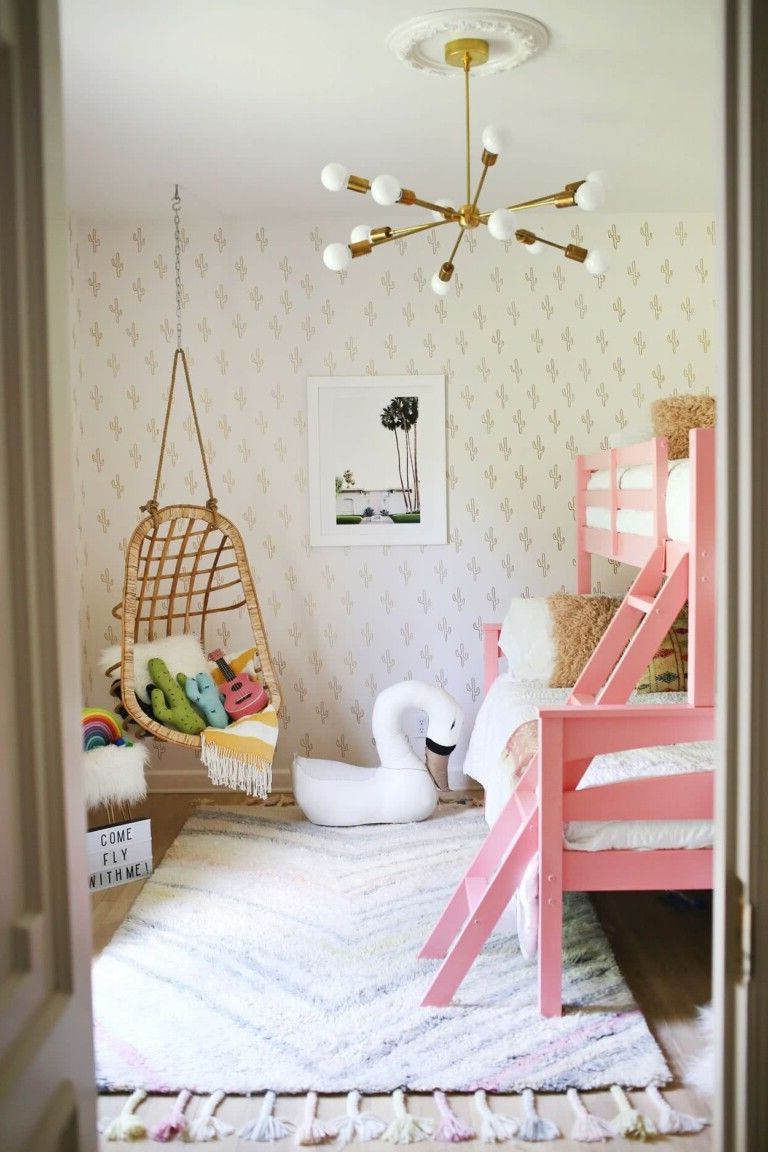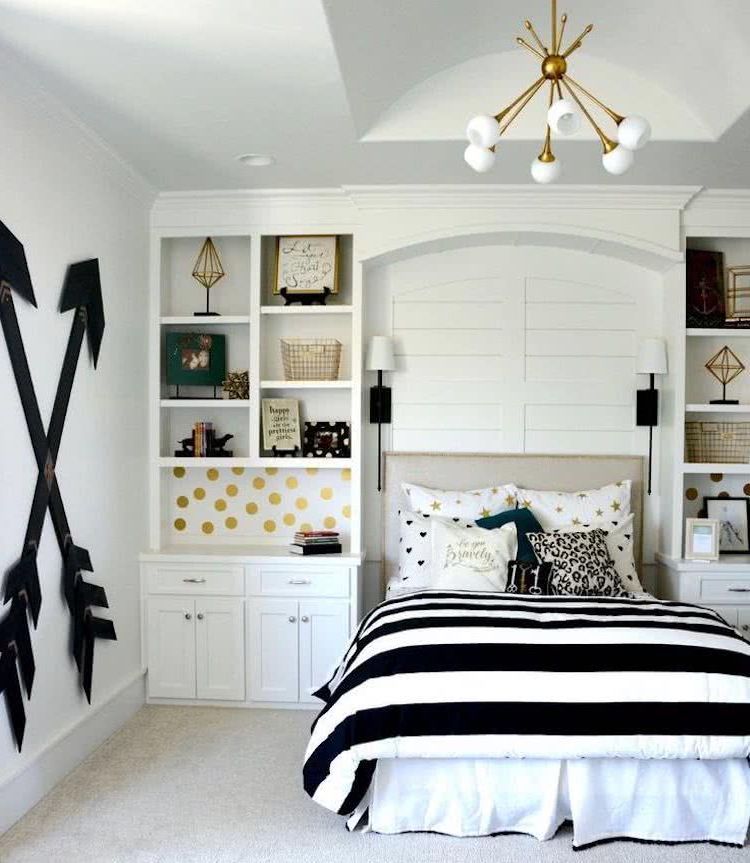 Girls Shared Dormitories
When we talk about decorating children's bedrooms for two girls, it can get more complicated since the space must be distributed for both, that they have space to play and a suitable place to do their homework. It must be a room designed for two in all its elements and, in addition, the room must help them communicate with each other.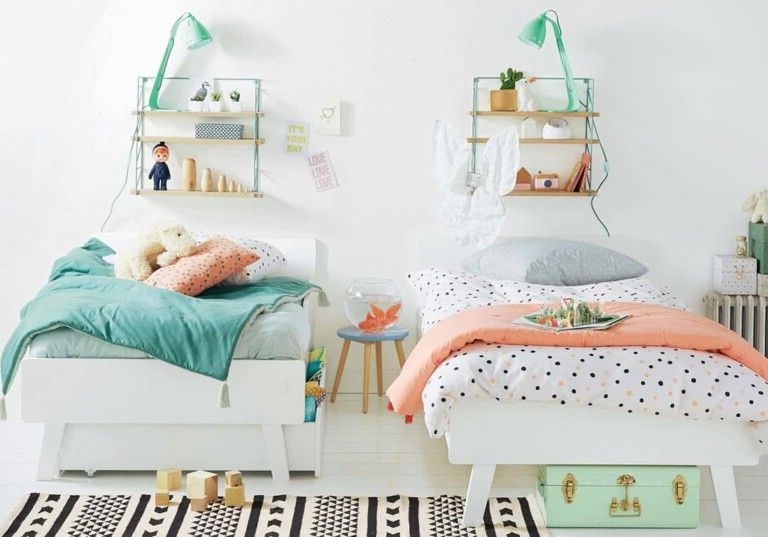 The only rule to follow is that the bed of both must be combined, either having the same set of sheets or very similar colors or on the contrary, creating a nice contrast between the two.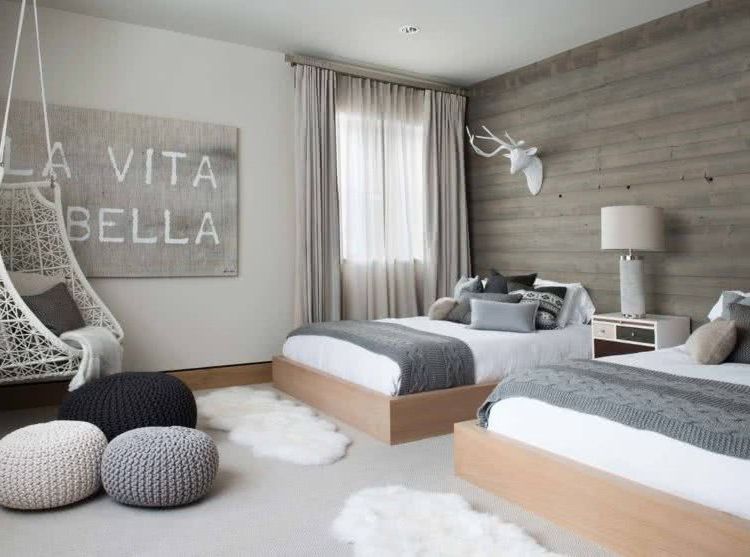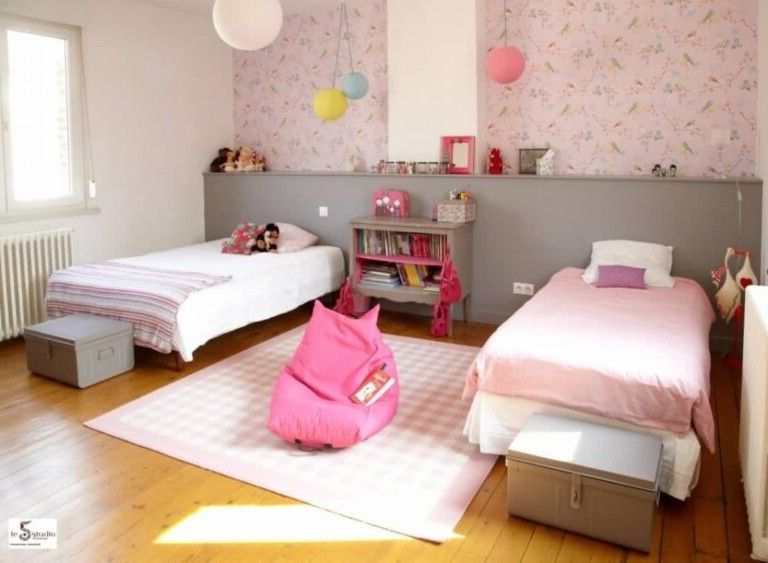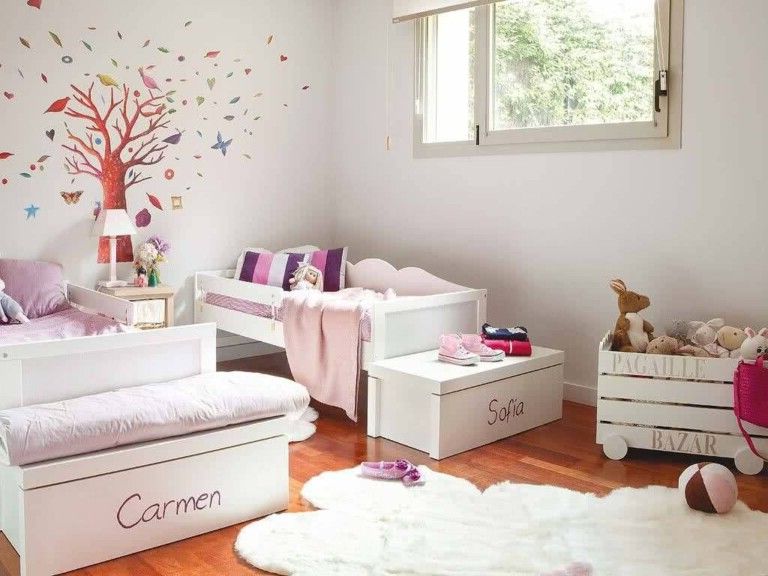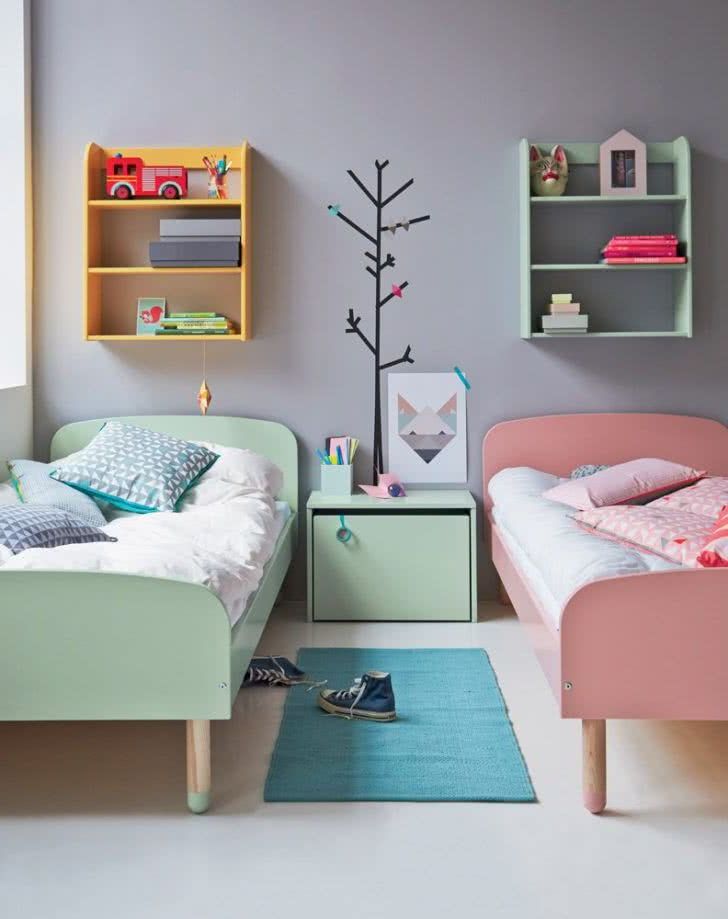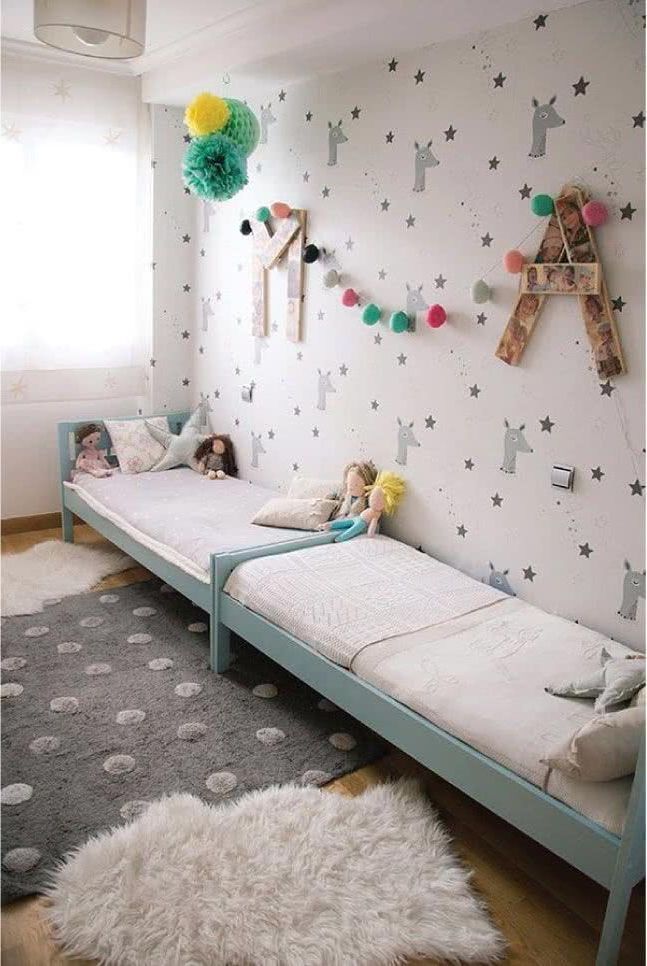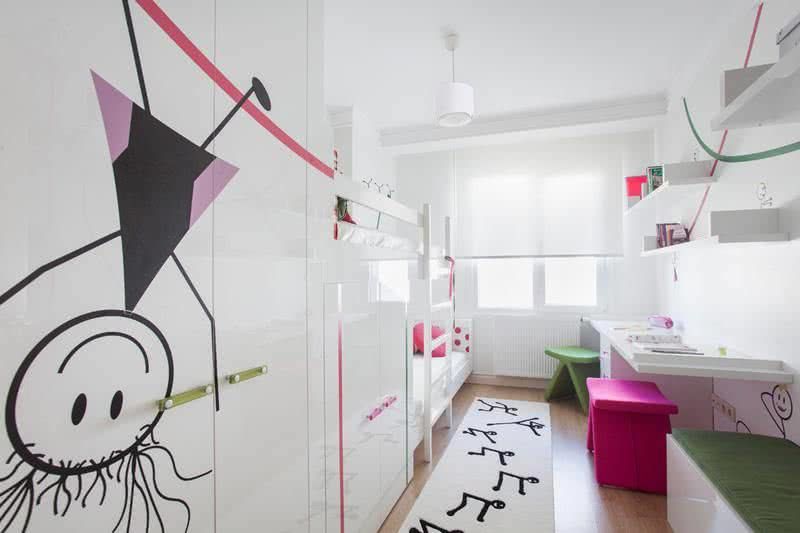 Furniture and accessories
You can choose curtains, cushions and upholstery that combine with each other and with other accessories in the room. You can choose strong and fun colors to stimulate a girl. Retro and vintage furniture is perfect for painting in bright colors and can also look fabulous.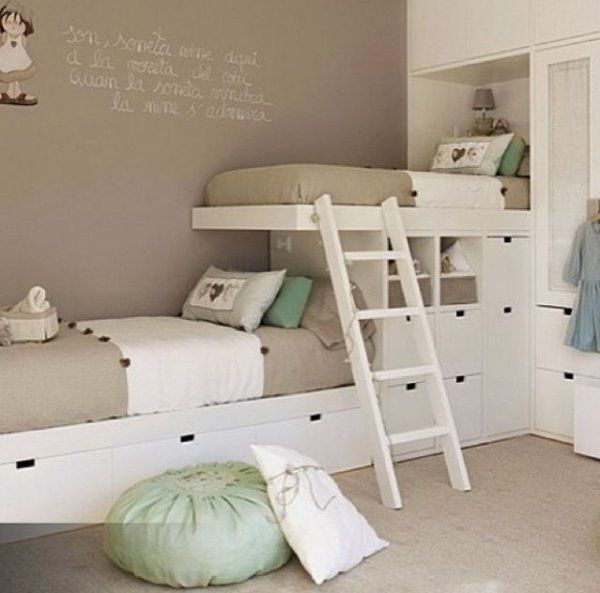 You should not forget certain elements, such as a desk and a whiteboard. You must remember that it must be a perfect space for your daughter to study, have fun, play and sleep. For this reason, all the elements that she needs in her day to day must be integrated. Storage is also very important, so you can store not only your clothes, but also your toys, books and school supplies.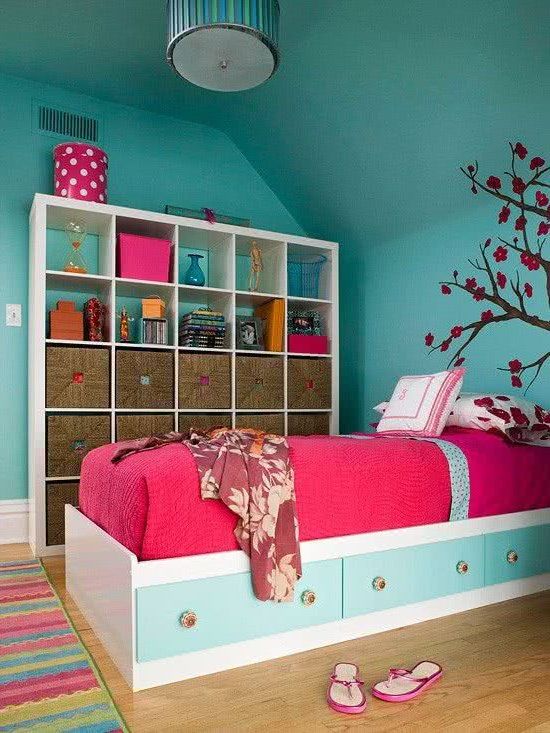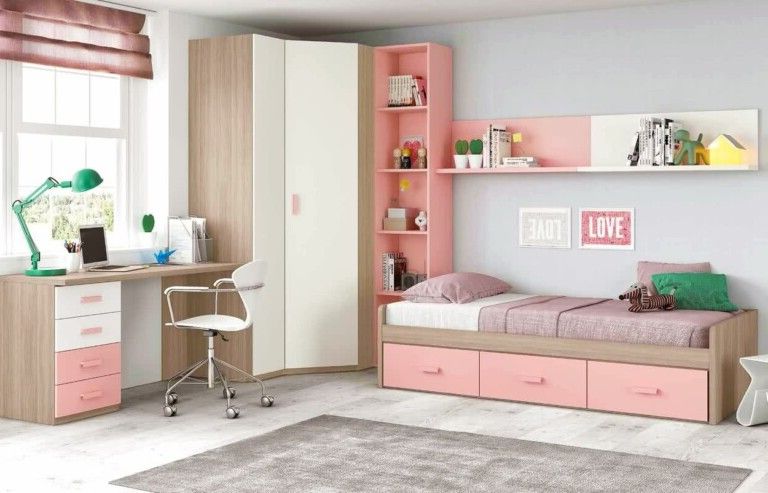 In addition, you can add anything your daughter likes to the walls, such as a collection of dolls or figures from her favorite cartoon.
Fantasy beds
Girls love princesses and feel like one of them. You can use a fantasy bed. It will be a very decorative element in a bedroom.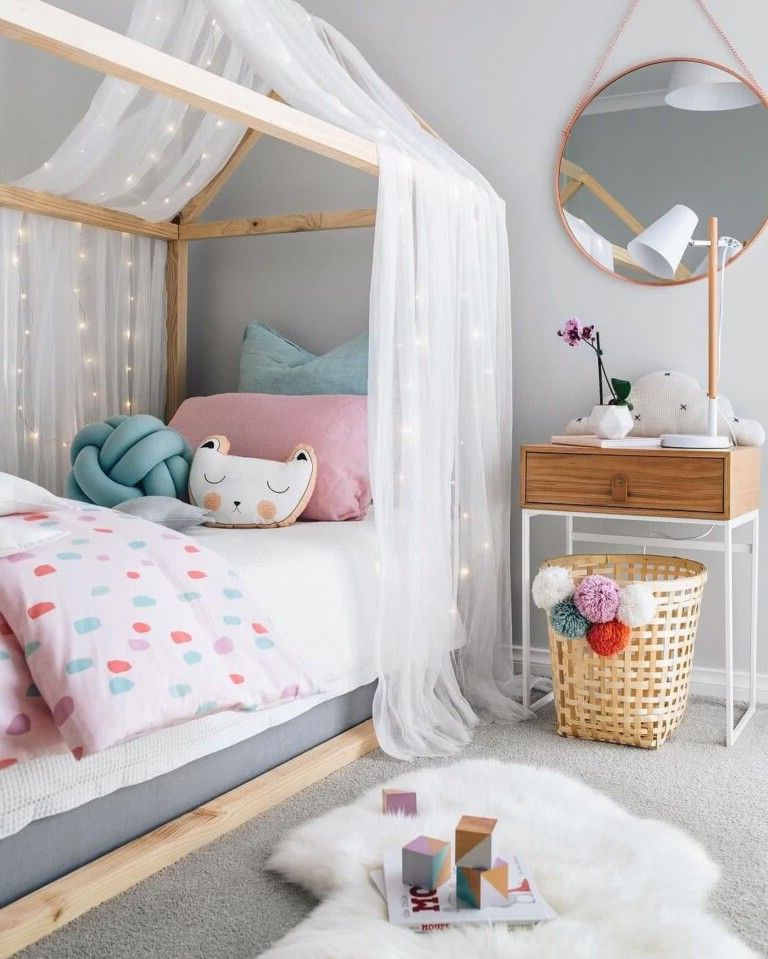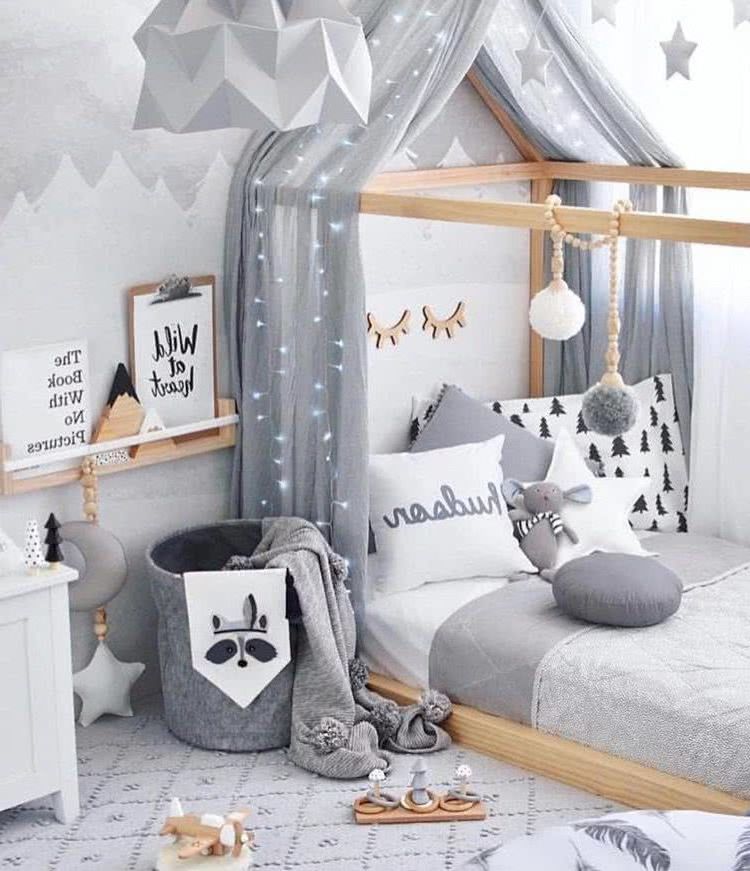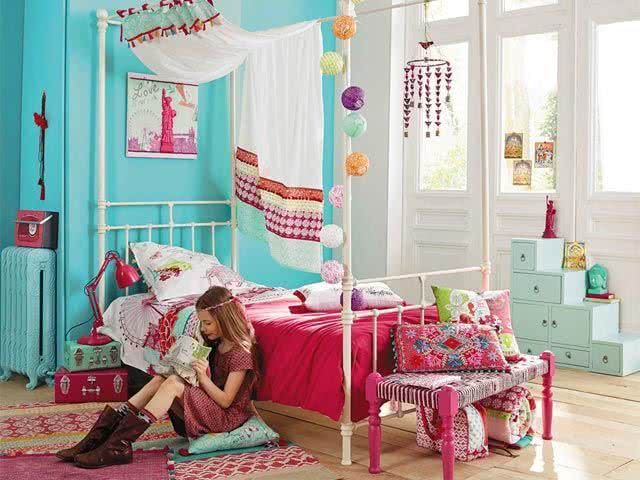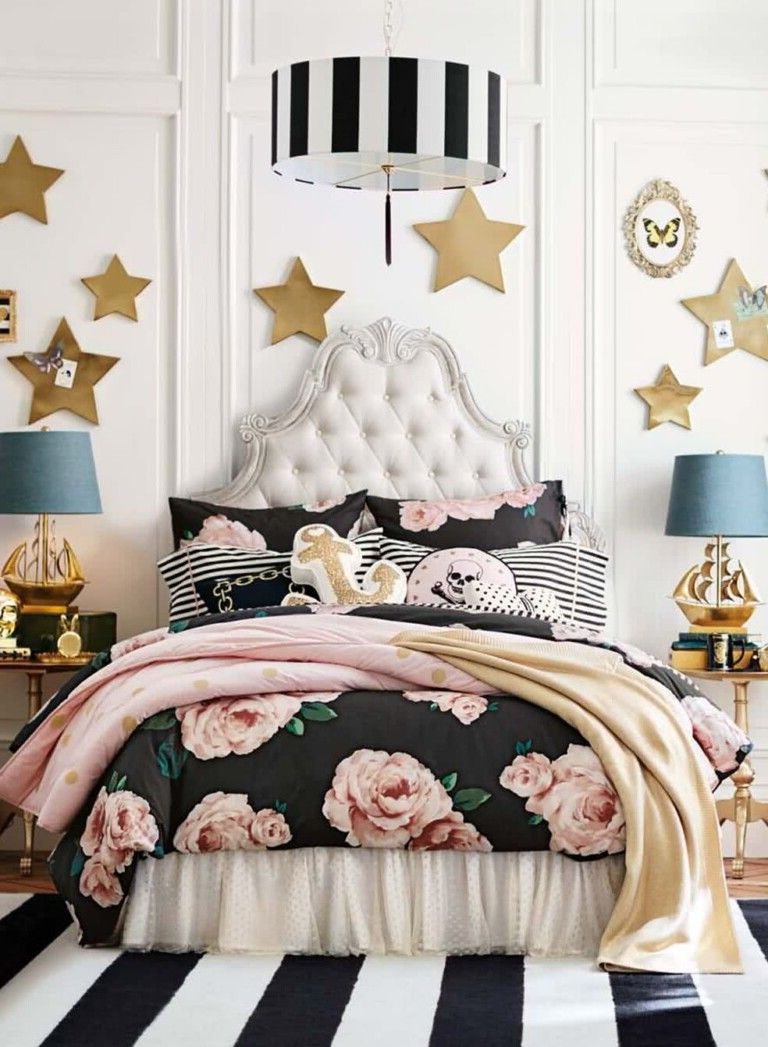 Shelves for girls' rooms
Do not forget to incorporate shelves, so that you can have what you use the most at hand, but at the same time, have the room always tidy.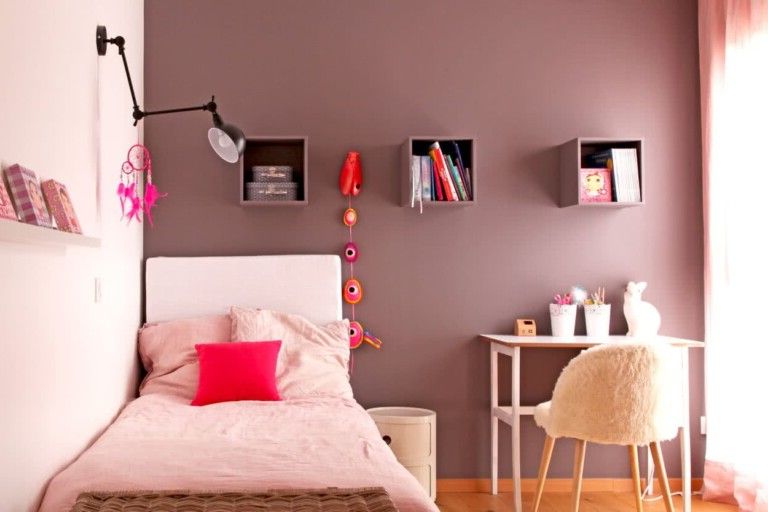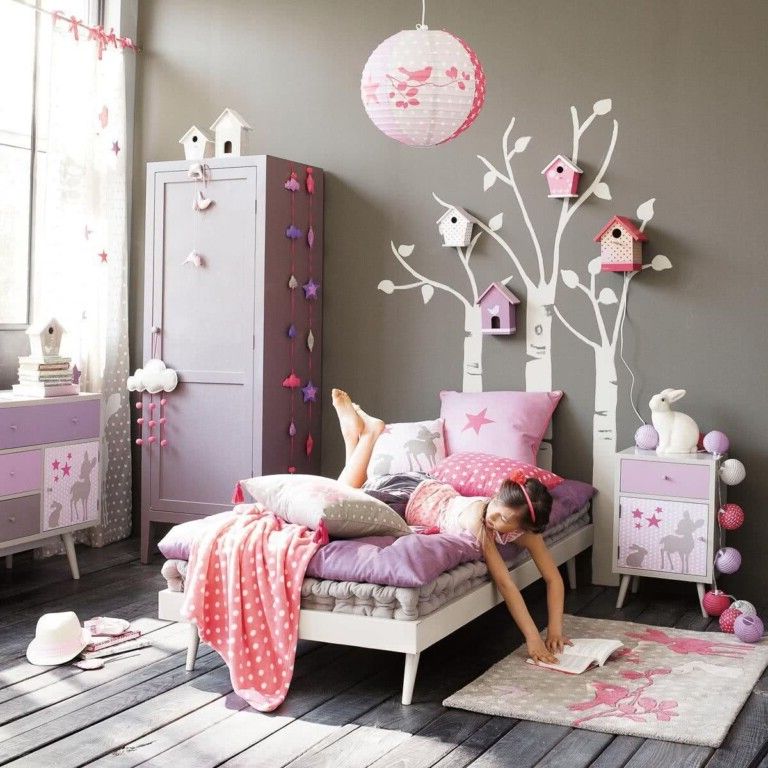 If you are thinking about how to decorate your little girl's room, looking to save money, but at the same time achieve the best results, then you might want to check out these wonderful dollhouse bookshelves that Pottery Barn has to offer.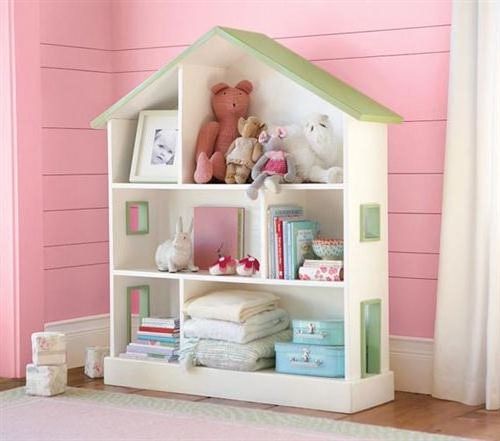 They are a fun way to decorate the space, in addition to the fact that every girl has always dreamed of a dollhouse, so when she sees one of that size, she will be fascinated. As can be seen in the images, both to store clothes or different accessories, as well as to act as a space to play and entertain with friends, this shelf fulfills a vital double function, which will involve parents, not having to invest for separated in both accessories.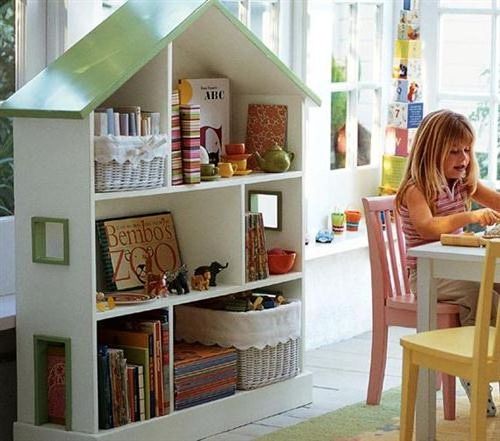 Besides, you should not believe that the fact of mixing a site that must be tidy, with another that is for games, will generate problems, since the girl herself will learn from an early age, the need to be tidy, when something is removed from a site, then return it to its place, a teaching that is very simple, but many times we see that it is difficult to carry out.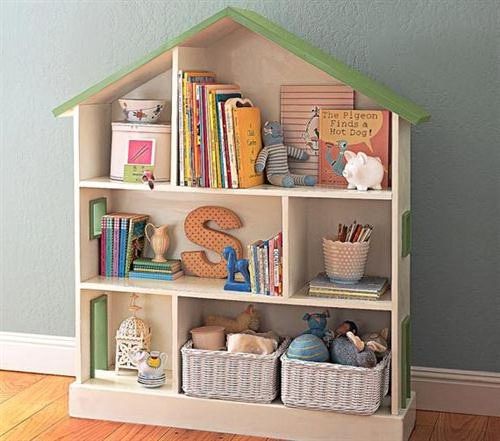 The ideal is to complement them with wicker baskets, lined with old sheets, and then have toys, clean clothes, books, towels and any other useful accessory that should be at hand.
Do not miss more ideas in:
Children's bedrooms 60 photos and modern decoration ideas