The rustic decorating style includes a mix of several different styles. Country, Nordic, and artisan styles all fall under this classification. However, despite the differences of each of these influences, there are some general common elements that define the rustic style.
Below we show you ideas, tips and images of interiors of rustic houses so that they can serve as inspiration and you can achieve a house in this fantastic and cozy style.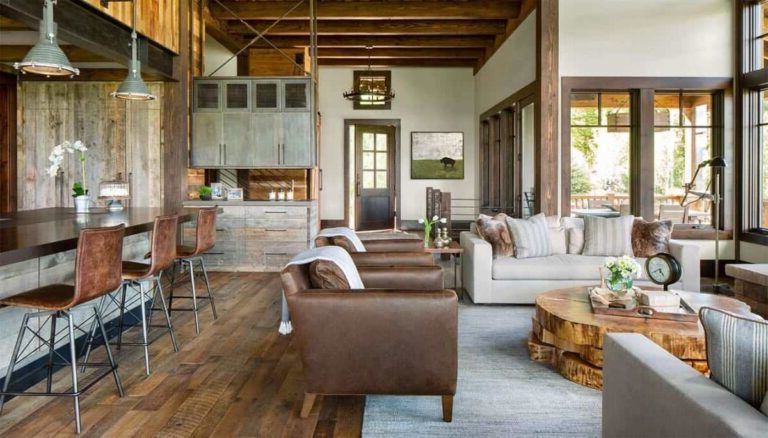 Materials
The materials for the interiors of rustic houses must be precisely crude, without too much elaboration. For example, wrought iron, weathered wood, natural stone, cement. Rustic fabrics, faux fur, leathers can be used.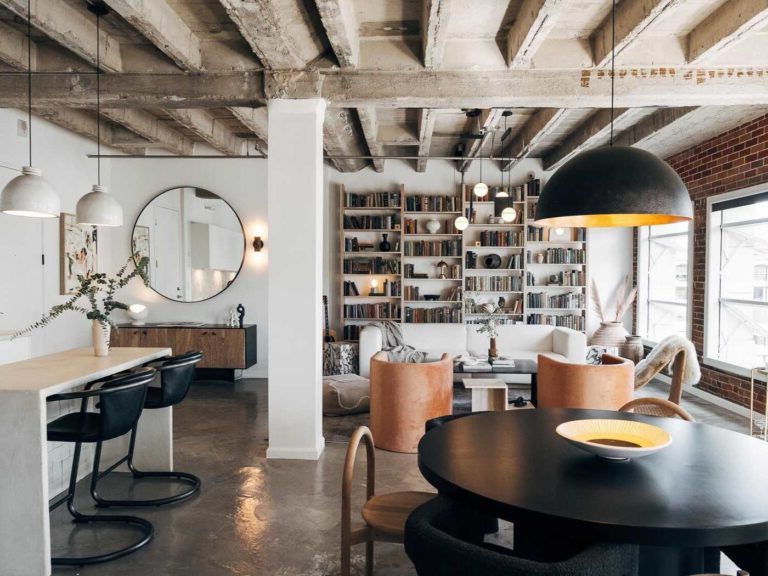 For wooden floors, ceilings or walls it is one of the best options.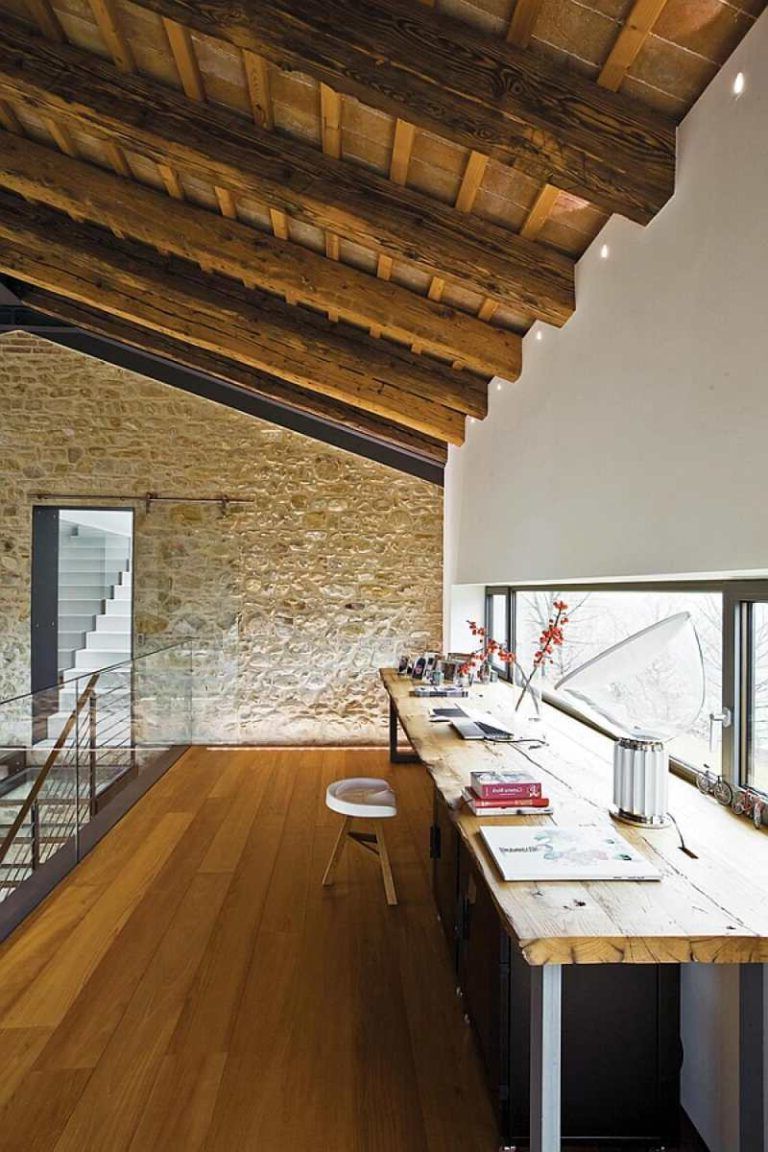 Wood on floors, doors and windows
It is essential that the space has the wood element either on floors, windows, doors or beams. If the room already has wooden elements, remove the paint with sandpaper. Wood used in rustic decor should be unfinished and raw-looking whenever possible. If you are going to add a lacquer coating to give resistance to the wood, make sure that it does not have a shine. Always use matte finishes.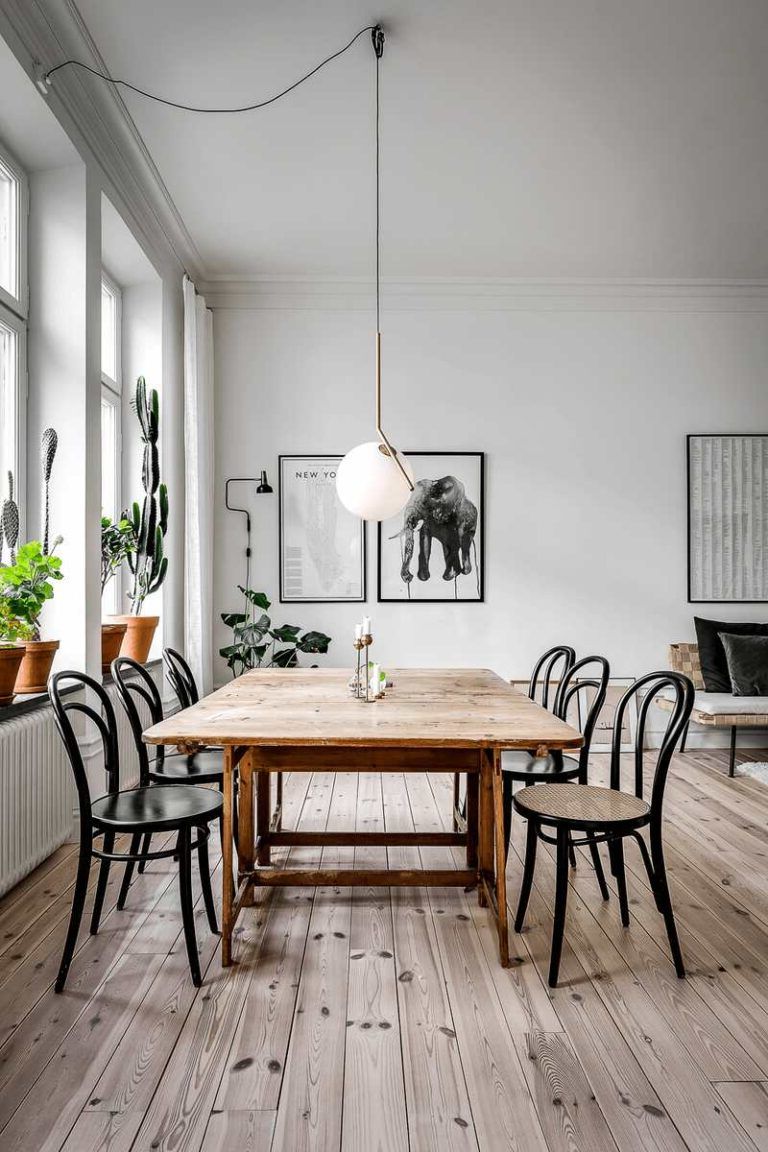 Wood has always been a luxury element to decorate the home, beautify spaces and add value to each room, as well as the necessary distinction.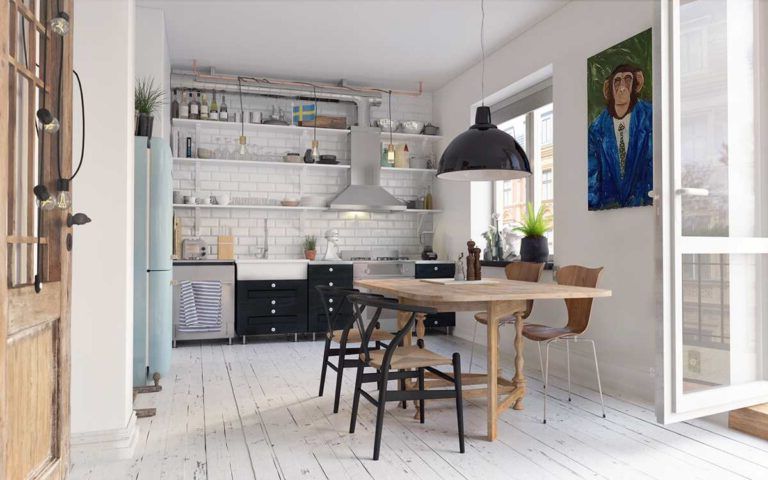 Wood is often used to mark the transition between different materials, for example, the separation of the ceiling from the wall or ultimately between two walls with markedly different textures. In addition, the wood itself can have a special carving that adds to the decoration.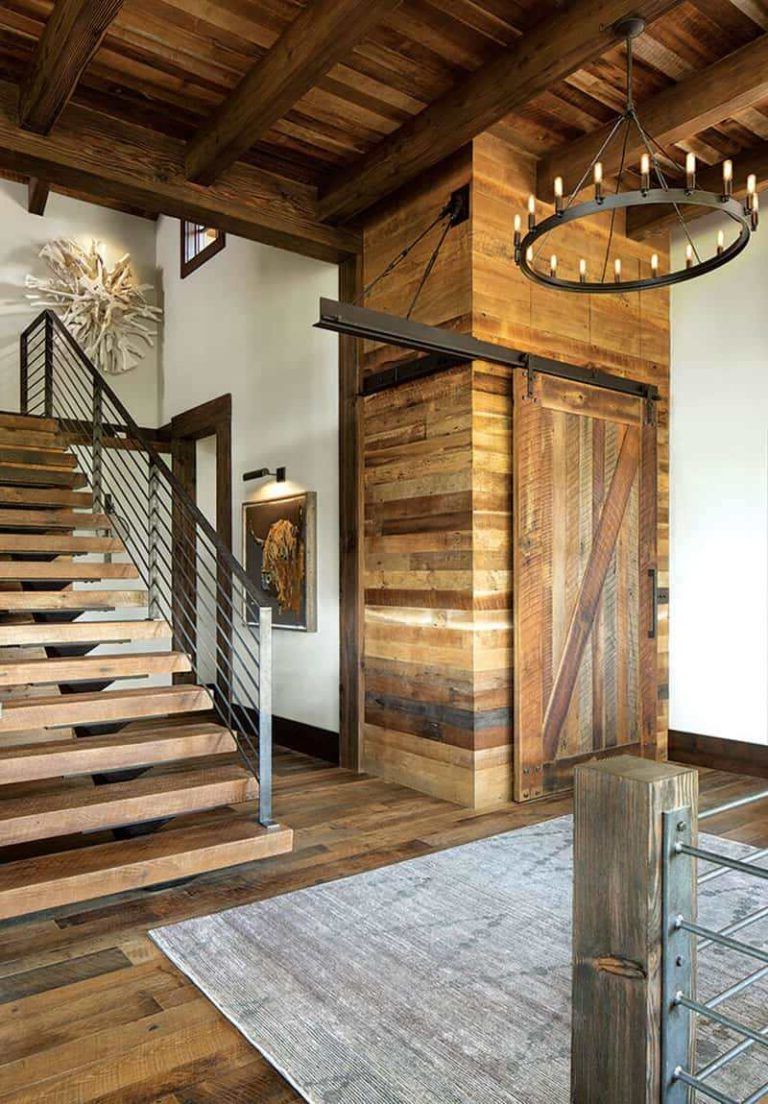 If you have a fireplace, you could get a large plank of wood or a rustic cut with no apparent shape to place on it.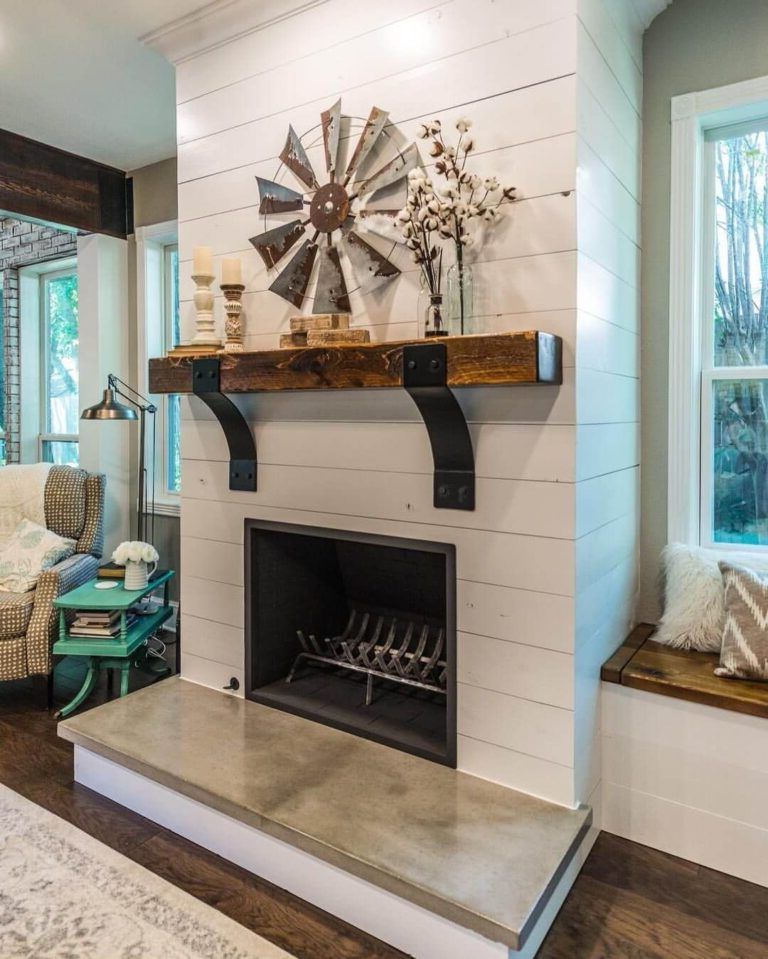 But many homes also use it as decoration, for example, on an industrial-style table made of wood and metal.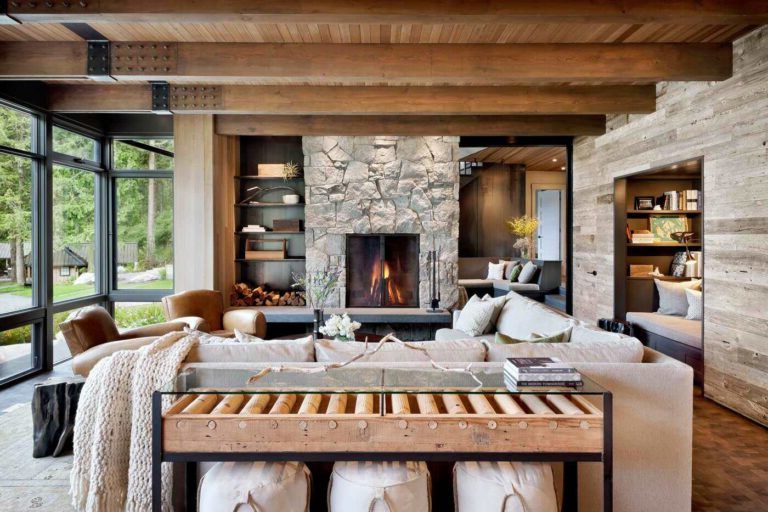 And of course, it is not even necessary to clarify that the furniture par excellence is made from fine wood, as well as the most varied ornaments.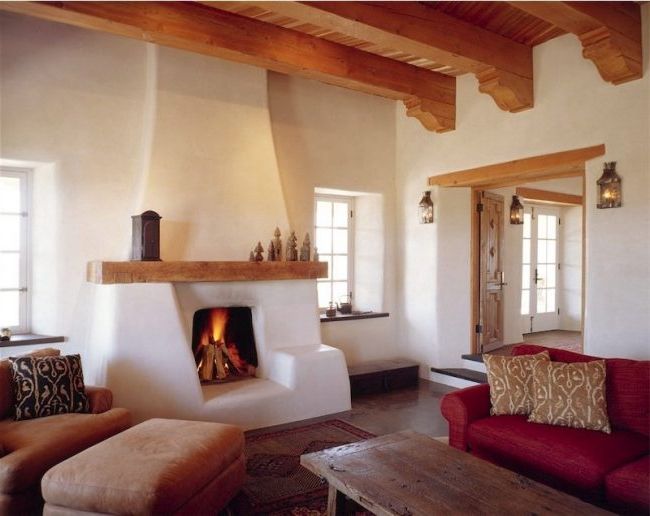 Brick walls
Before, it was used in the absence of money to be able to finish the works of a house. Then for many years, it was no longer seen since everyone wanted their houses painted and with smooth walls. Finally, fashion brought them back to the design and construction of homes, giving way to a new generation in decoration. We are talking about nothing more and nothing less than exposed brick walls, which are widely used in rustic houses.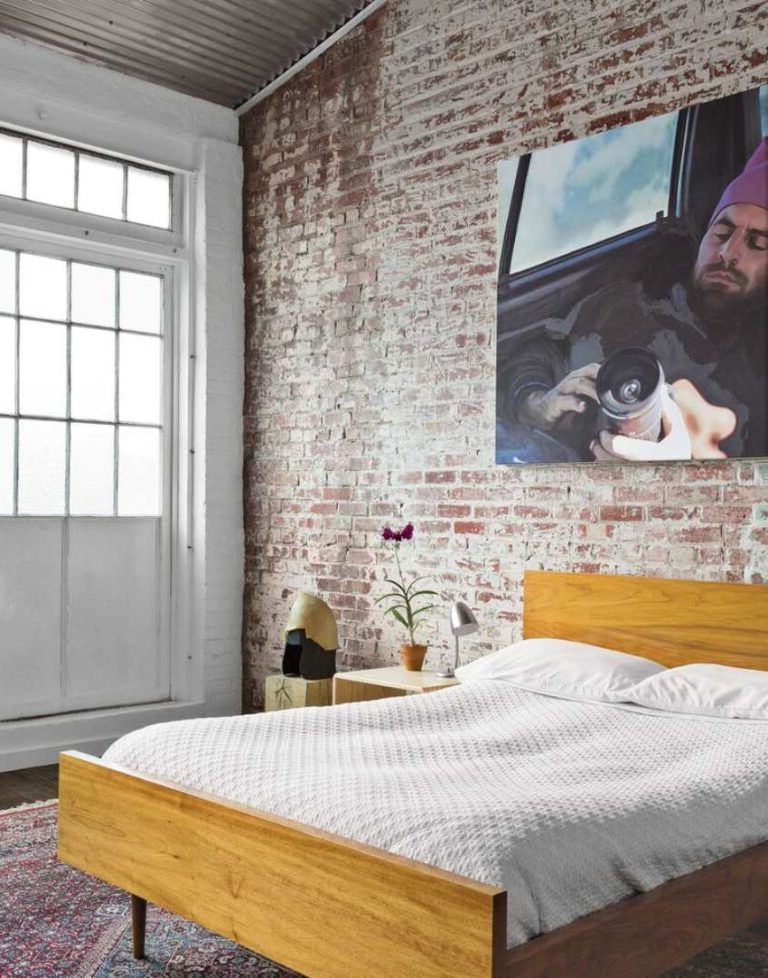 Some visionaries understood that covering up the quality of the walls of certain second-hand homes was really a crime for architecture, so they decided to remove the plaster, revealing the quality of the old buildings.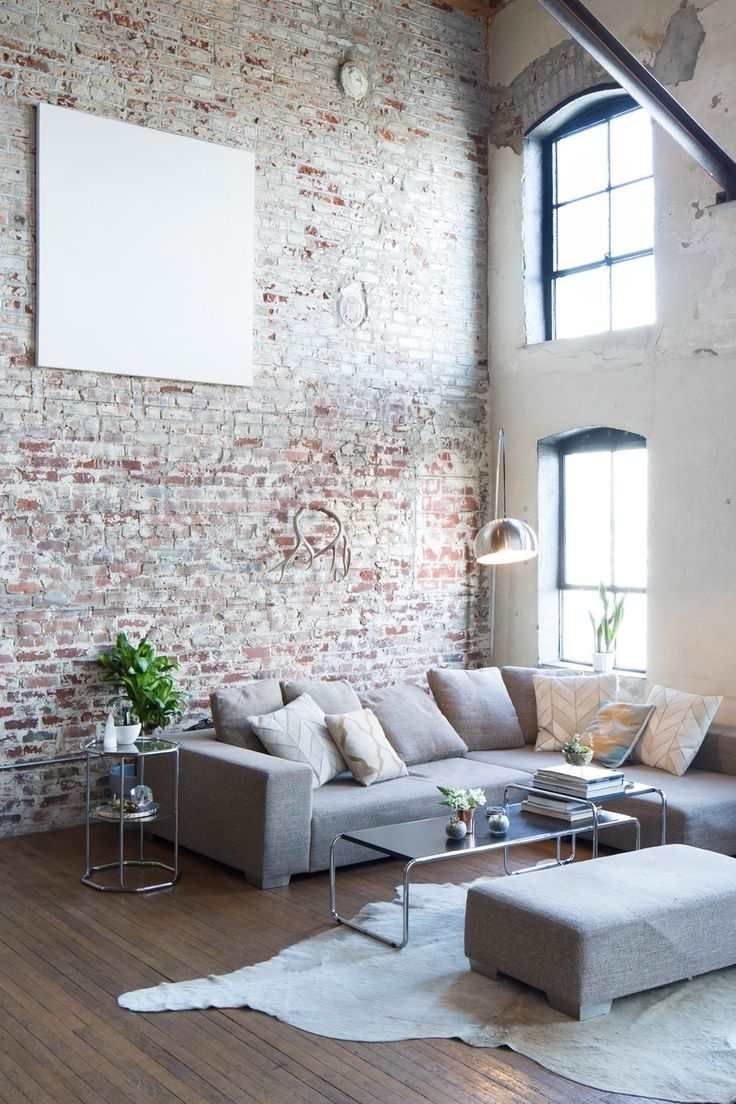 Soon this became a decorative weapon used in bars, restaurants, and in homes. First timidly, bricks were left to be seen in portions of the wall, then entire walls were left and finally, the total of a room, and then, together with accent lamps, wood and wrought iron, seal a rustic combination that enchants any visitor.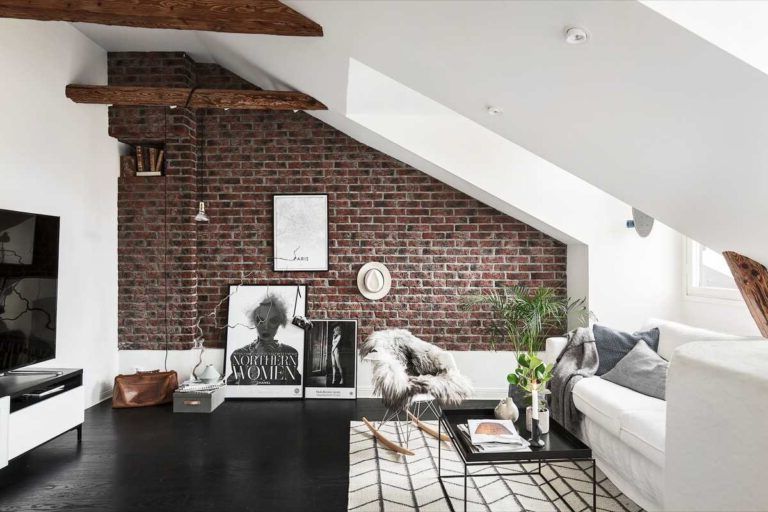 The options that we have shown you combine very different designs, from the most neat and refined, to others that are much more rustic. Choose the option that most identifies you.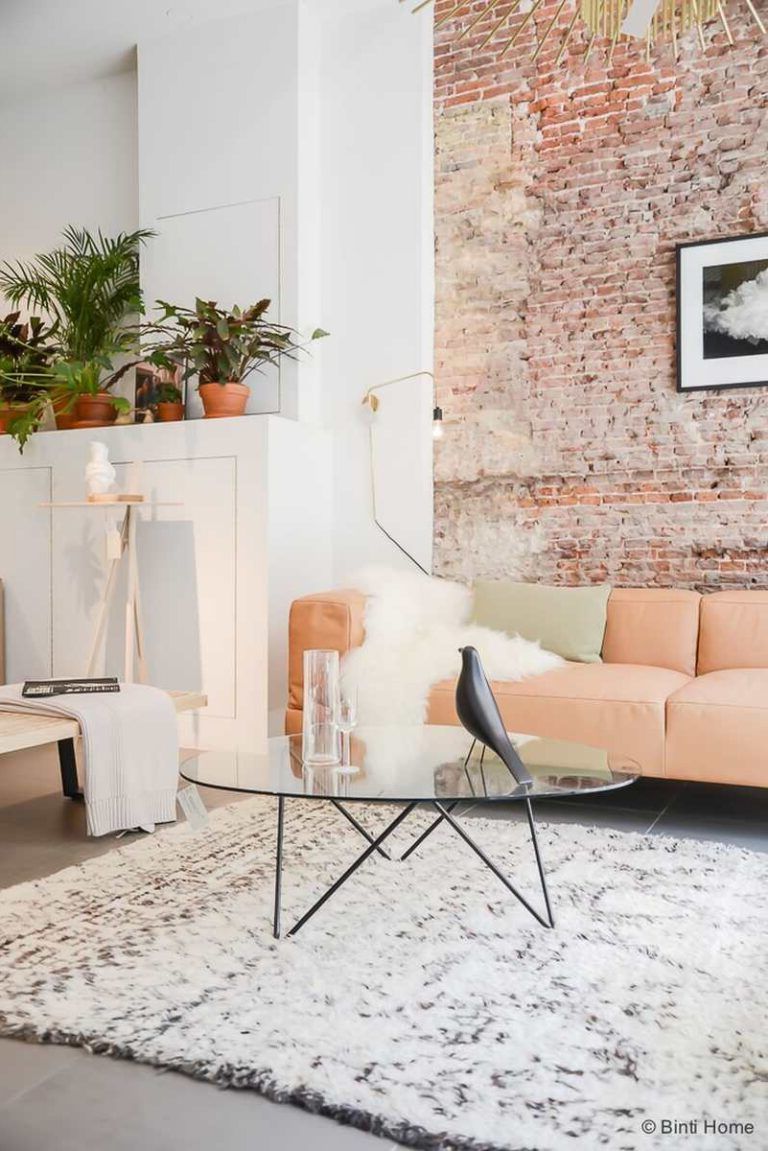 Clay or adobe
Mud or adobe is one of the noblest materials to build a house and is gaining more followers every day, due to its ecological projection, which promotes the use of the most abundant resources and also gives very good properties to the home, but also to those who live in it.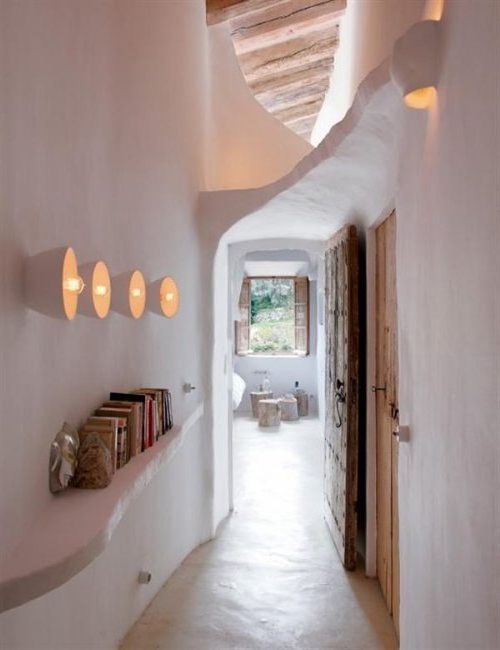 In addition, it offers the possibility of playing with shapes, varying the heights of the wall, ending with rectilinear figures, making spaces for doors with incredible shapes, which later give way to a work of art in wood, such as shelves or beams.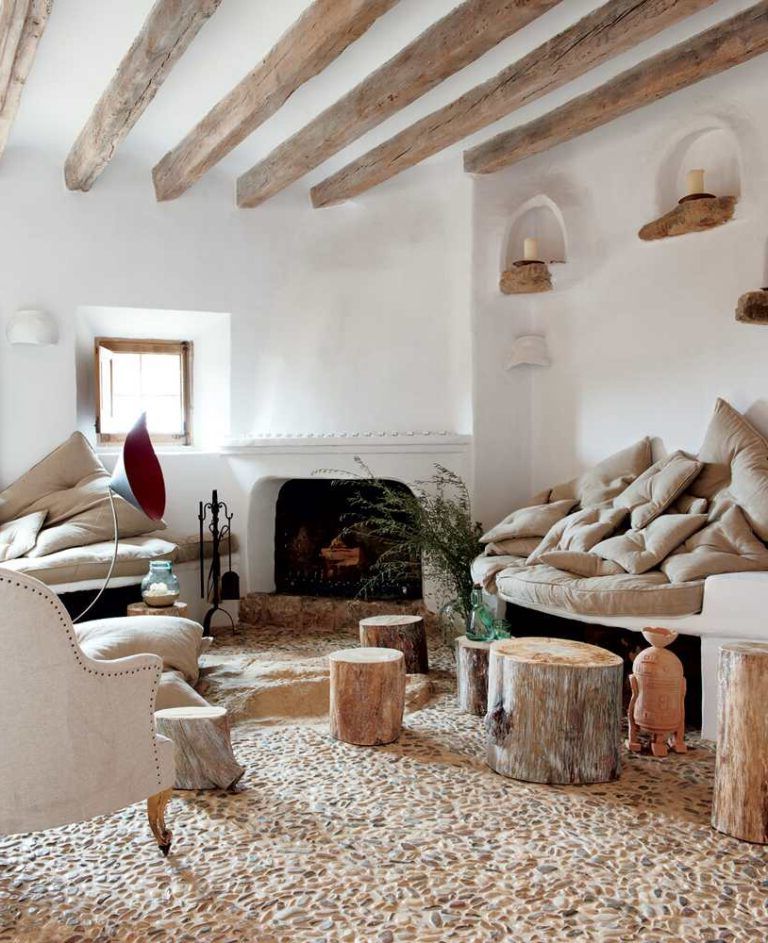 On the walls you can see rock and wood inlays, a technique that is carried out when the clay is still fresh, thus promoting many possibilities for shelves, which serve naturally, and then having to avoid adding more furniture.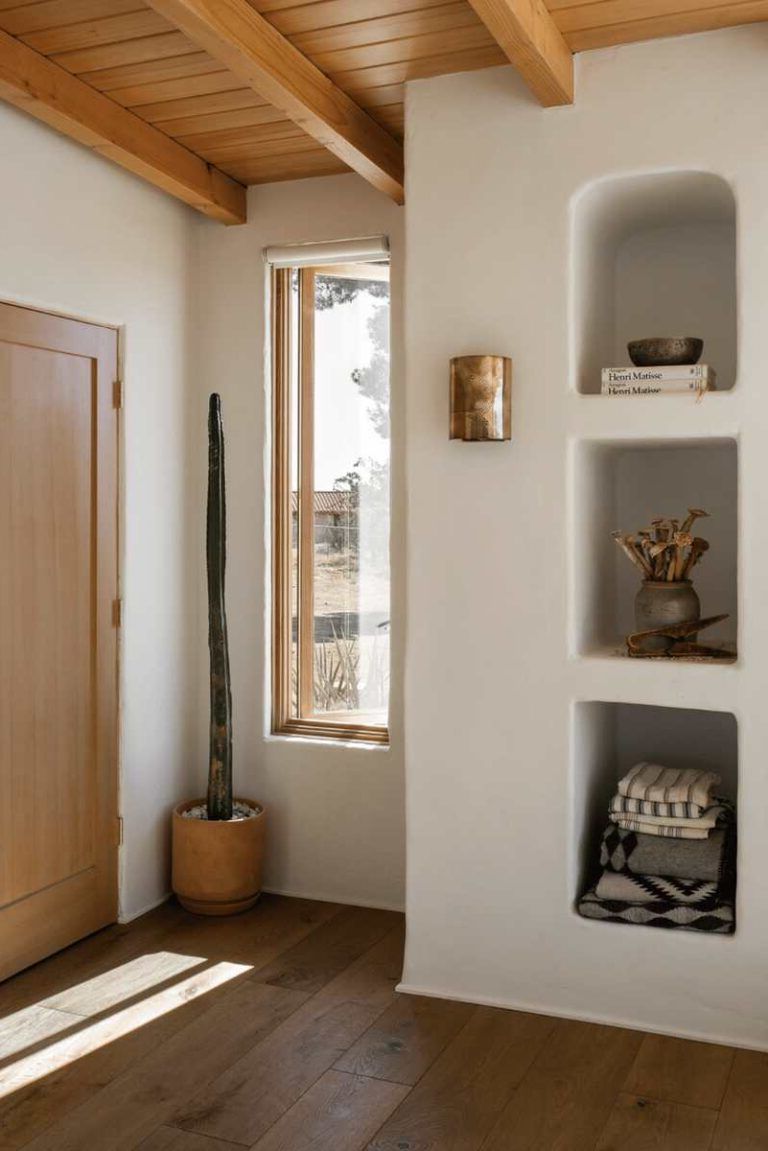 Stones
With regard to the floor or the walls, stone can also be used as the main element.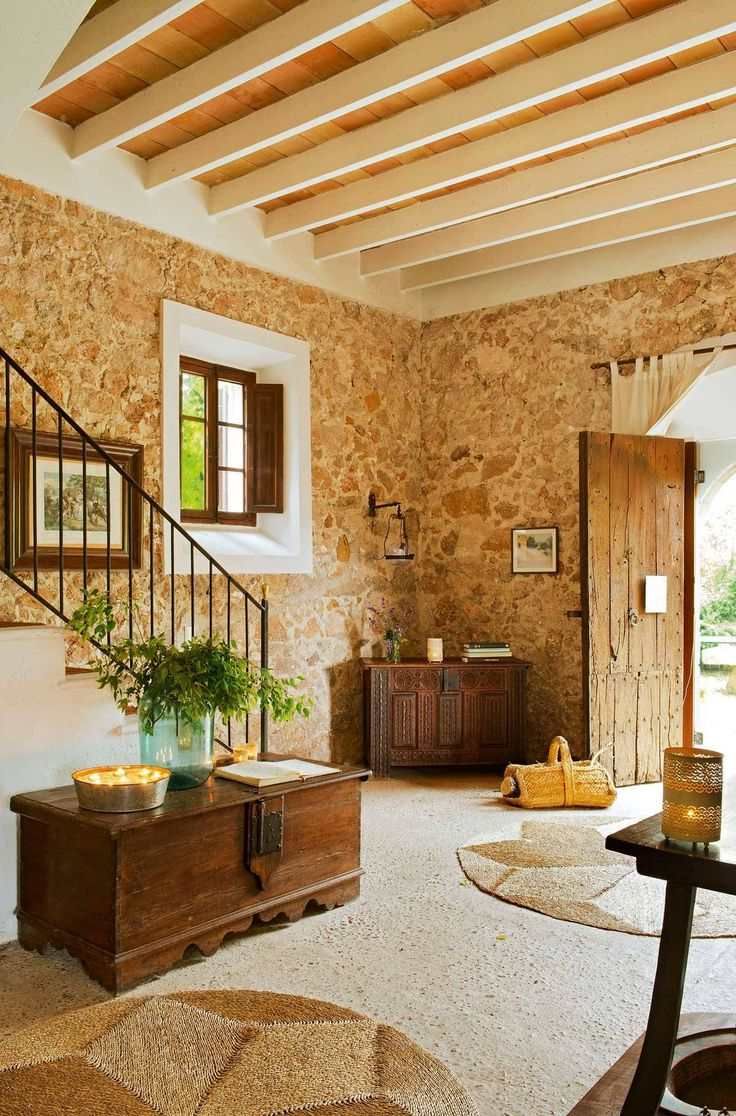 But they can also be used in some details, such as a fireplace.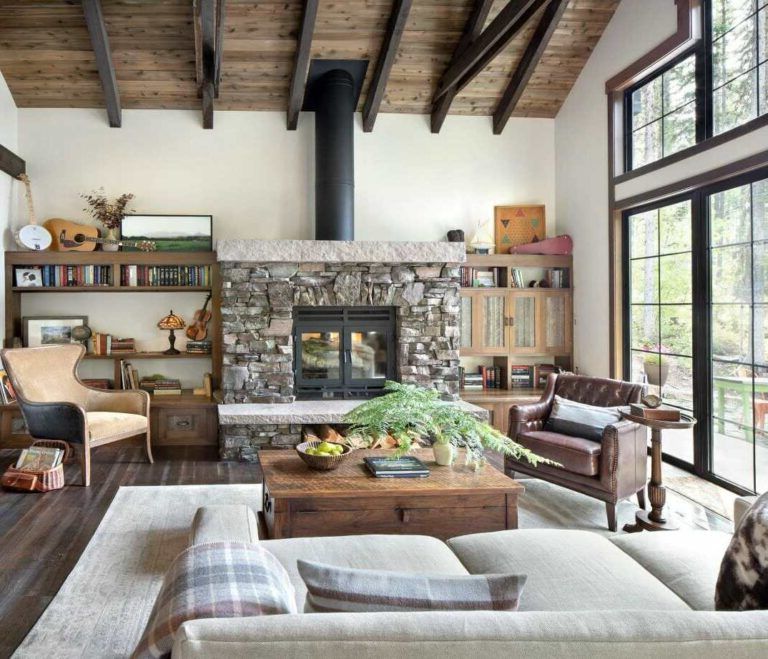 Colors
You should opt for warm colors, such as brick red, brown, beige. However, you can also incorporate different shades of green. It is about using colors that are seen in nature, from tile red to dark brown.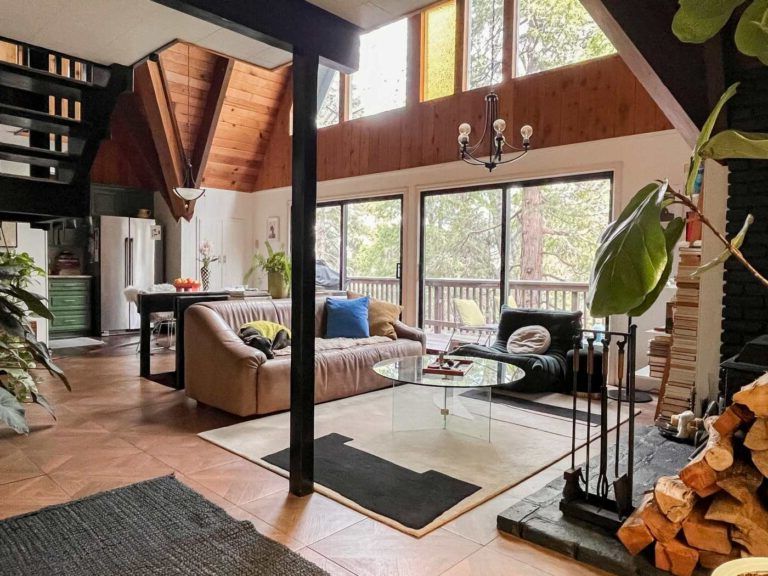 Interior walls of rustic houses
Paint the walls with shades of nature. Browns, greens, tans, and other Earth colors will create a warm, rustic look in any interior space. For kitchens and bathrooms, use white or off-white to create a clean, fresh space. Just be sure to accent these blanks with other rustic items to add continuity to the overall home decor scheme. You must achieve a harmonious space.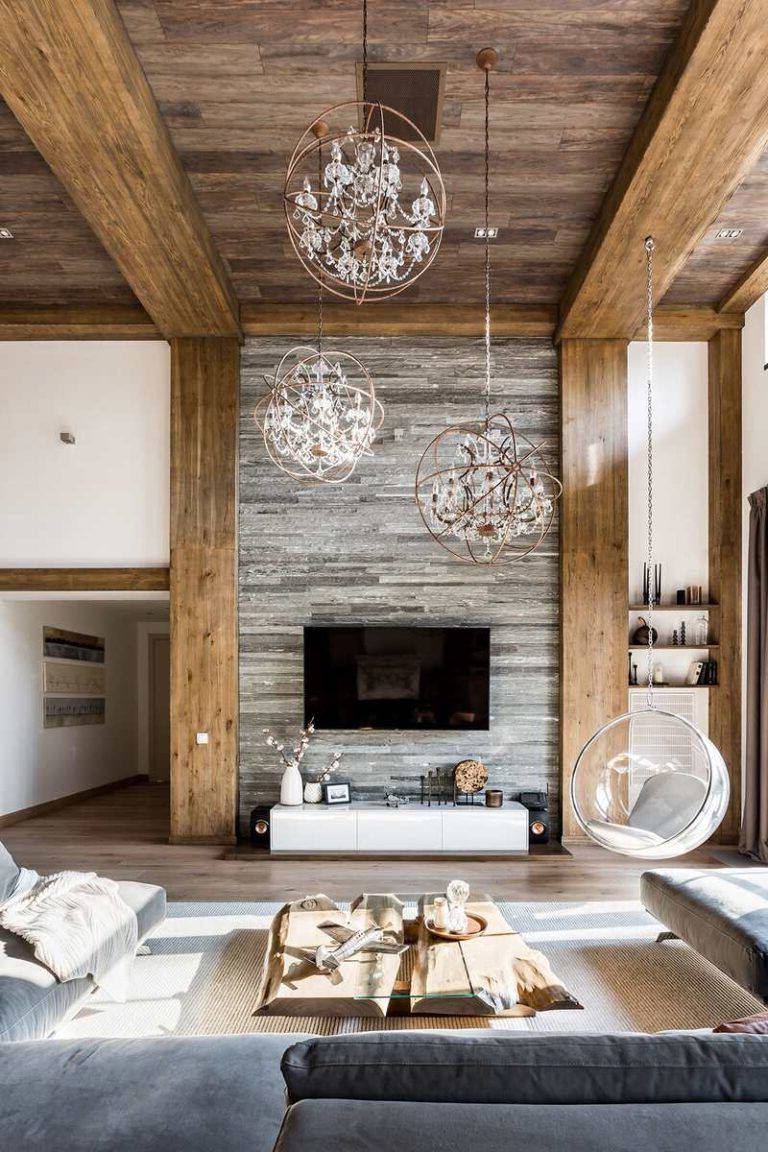 Furniture
It is recommended to use furniture with simple lines and shapes. Most items in a rustic decorating scheme should be in earth tones. However, you can also use furniture in light colors. To prevent the space from becoming monotonous, play with contrasts in different tones. Large cushions will help create interest, so they are a must-have item.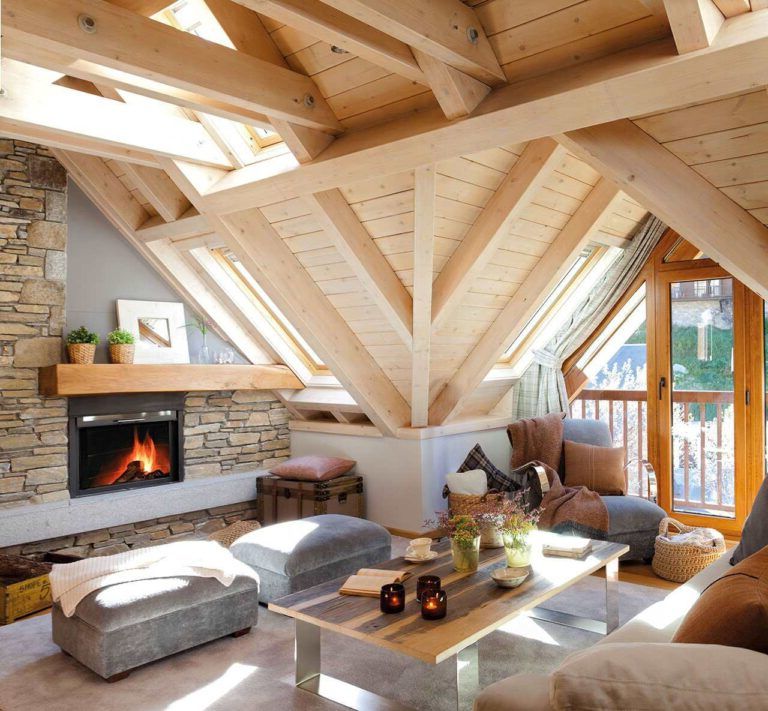 When looking for pieces of furniture, it is recommended that they be comfortable and somewhat worn, that they have a raw and handmade appearance.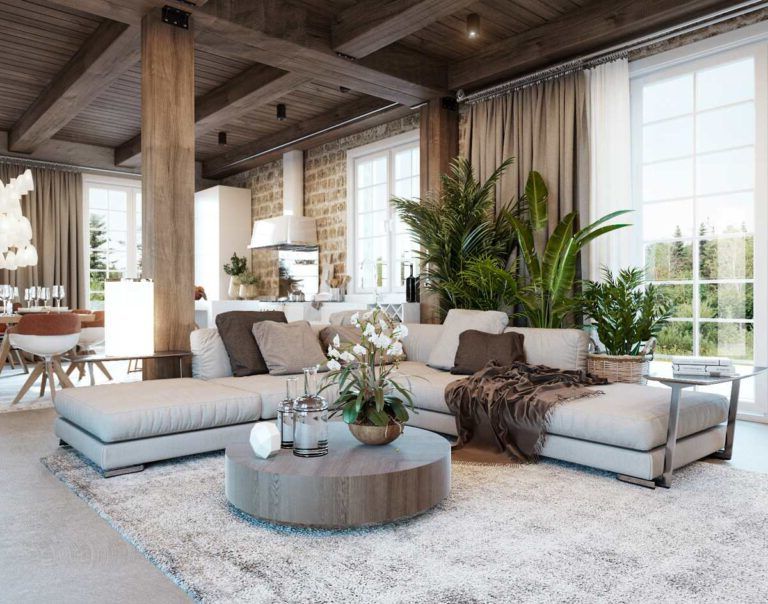 Getting a rustic decoration at home is one of the easiest and most liked decorations to achieve. The main thing is to use wooden furniture. If you like the look of raw wood, you should be aware that it will be easily marred. What we recommend is that you use the wood already treated or at least varnished. Choose furniture made from wide planks. Rocking chairs, old nightstands, etc.
Lightning
Light up the space with large floor lamps or pendant lights. They are generally made of wrought iron, old and rusty metal, made with roughly carved wood or natural fibers.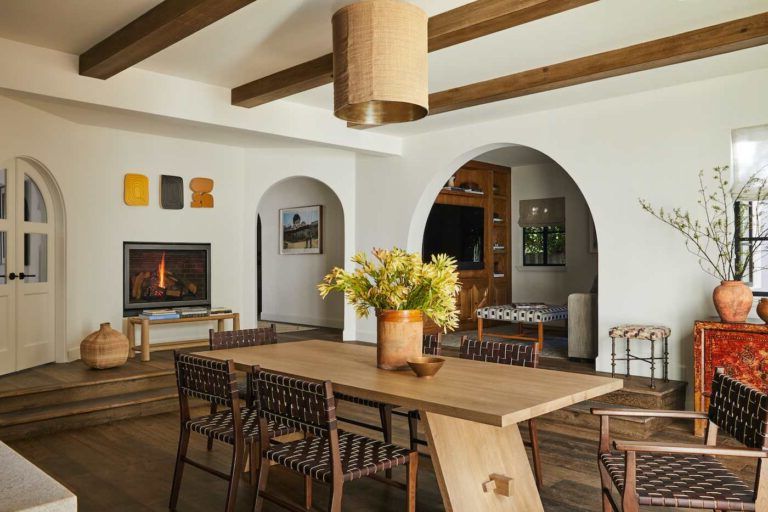 Metal lamps will achieve a very interesting industrial look.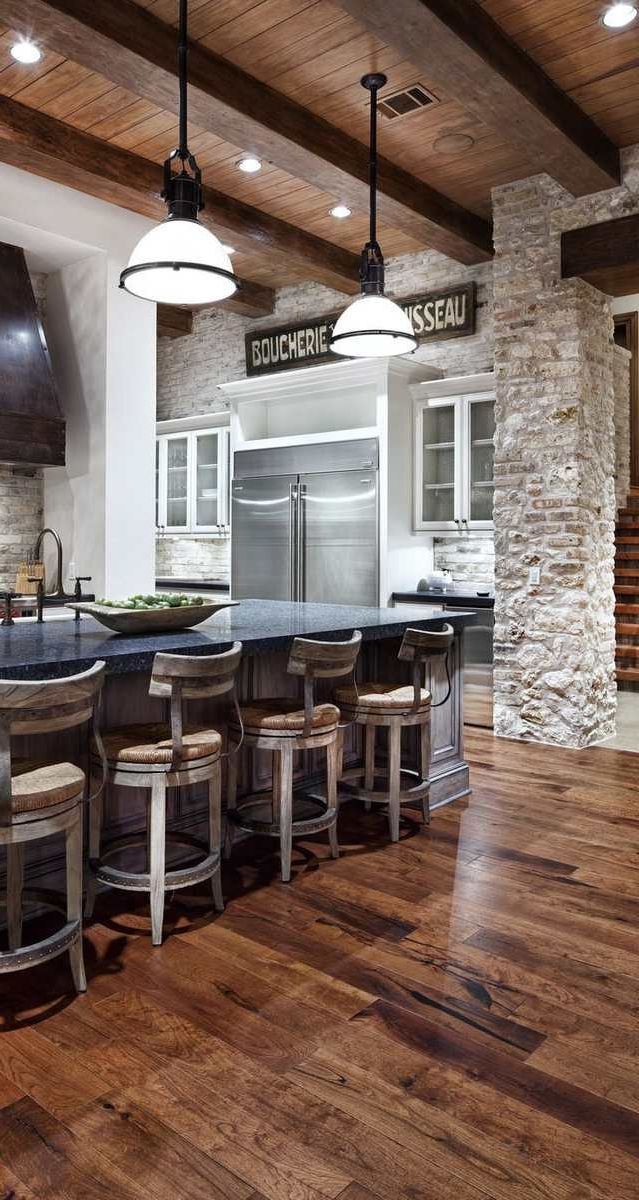 Accessories and decorations
It is about using handcrafted elements, with natural fibers, such as tapestries or baskets.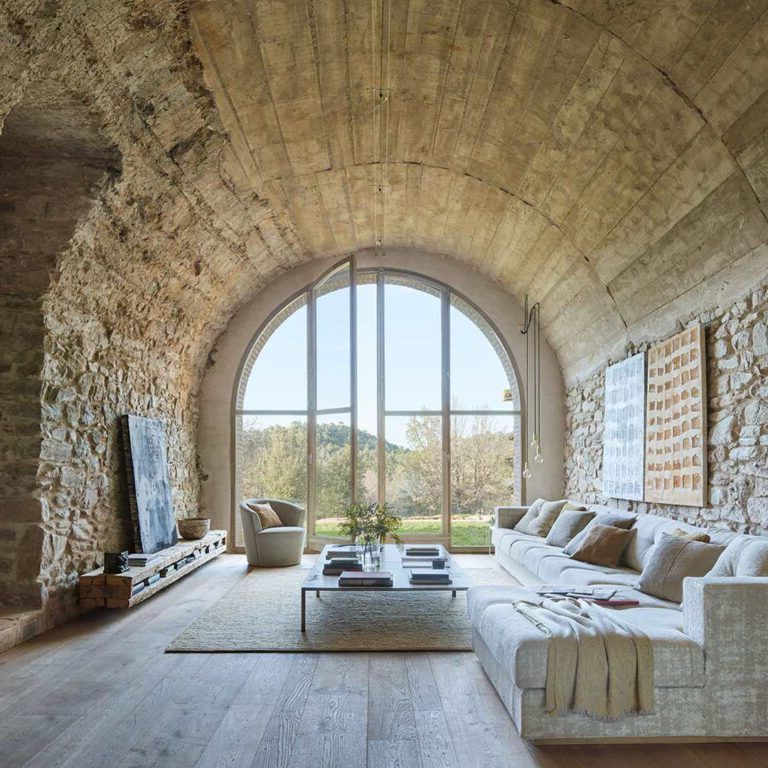 Heavy rugs are also typical in this type of decoration, as well as rustic fabrics, without too much process. They are cheap and durable.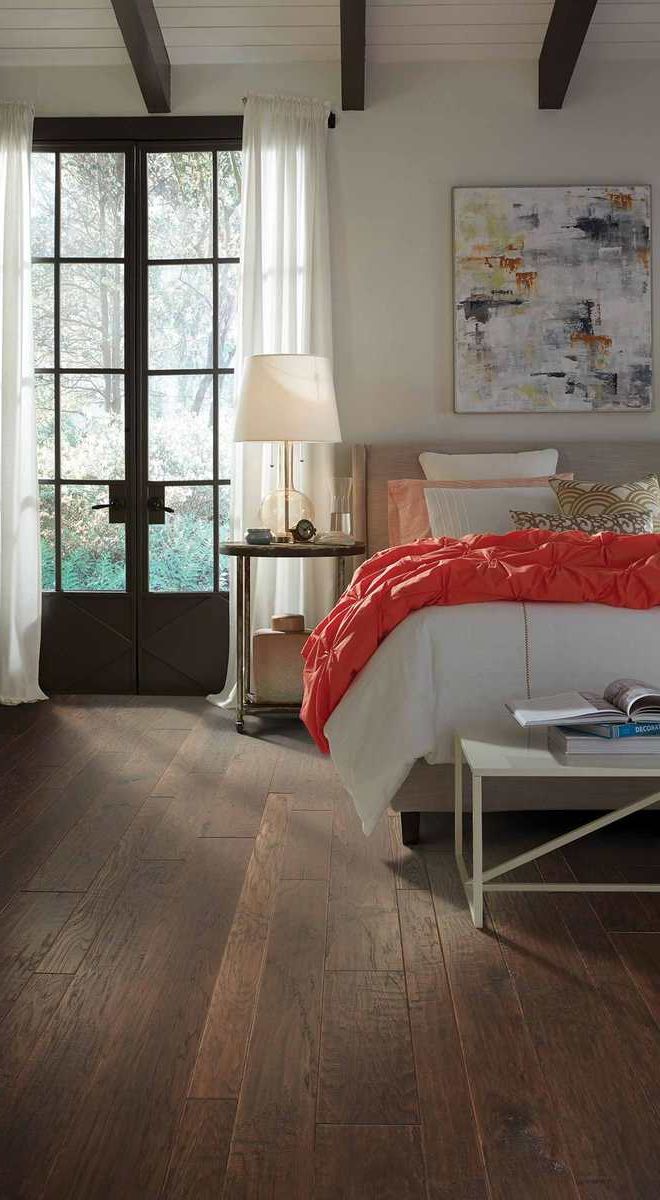 The curtains can be brown or terracotta or if you have the possibility, get bamboo ones. Blinds are also suitable.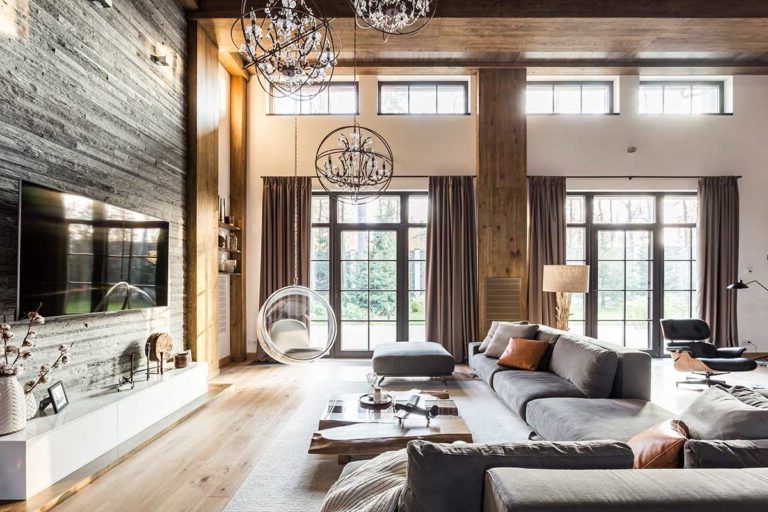 Rustic and modern interiors
Modern trends and rustic style can be mixed, promoting design in materials such as wood, cement, iron, together with modern ideas, where rectilinear figures and minimalism predominate. It is also about using the characteristic color palette of the rustic style.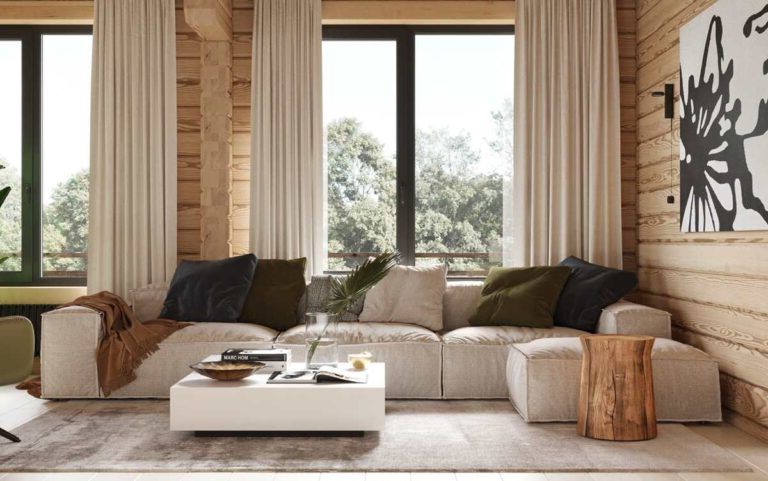 If we look at the images, everything seems to be in perfect balance; the armchair in the living room in a light tone goes unnoticed, adding distinction to the place, while the wall in the background brings a rustic element to the entire room.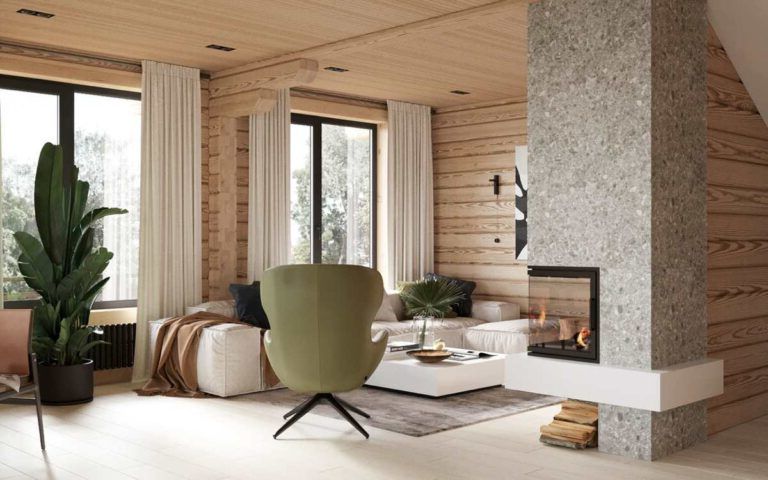 As time passes, some decoration styles decrease in popularity, but rustic decoration remains in force, especially when combined with modern elements.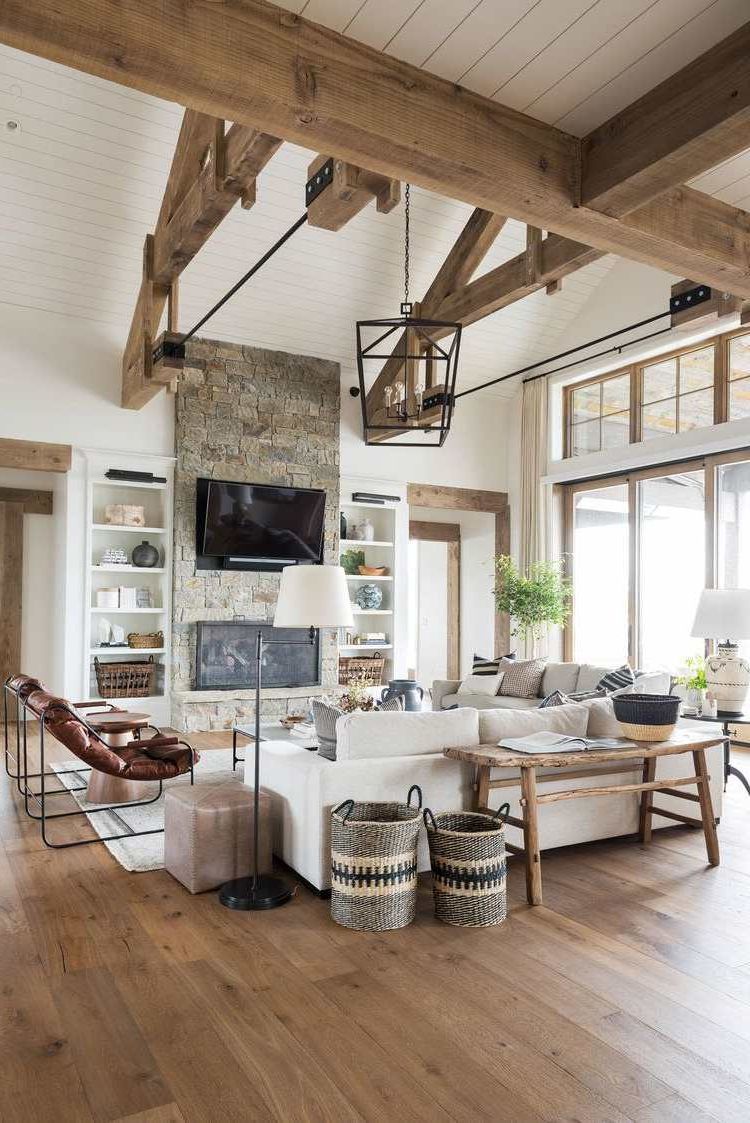 The combination of styles is something that occurs more frequently in interior decoration every day. Generally there is a tendency to merge those in which the result that can be achieved provides new paths of ambience, focused on fine palates, who always want to be at the forefront.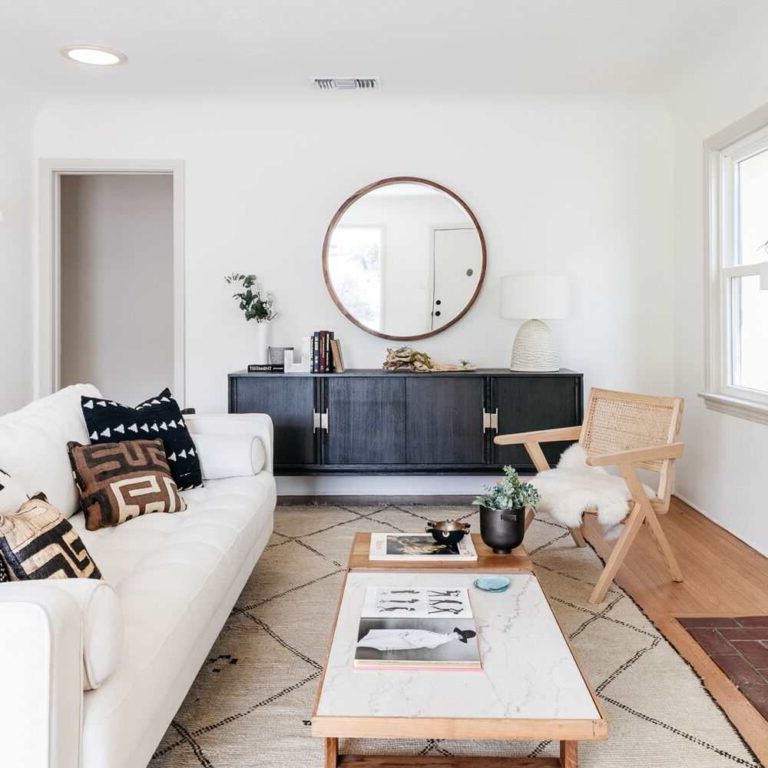 In the image above we see a living room that mixes an old rustic style and a contemporary design, mixtures of contemporary and old objects. A very interesting mix of materials has also been achieved, where wood and rustic fibers predominate.
More about this style of decoration:
Rustic kitchens 25 photos and design and decoration ideas
Rustic bathrooms 15 photos of design and decoration