Perhaps many think that having a child at home means the end of decoration and order. Although it is true that we must adapt our home for the little ones, and that order will also be affected daily by toys, books, pencils and other children's paraphernalia, we can ensure that our children's room is adapted to their taste and needs.
In this way the little one will prefer to be in his bedroom and not wandering around the house. That is why below, we will show you a lot of ideas and photos for decorating children's rooms.
Children's rooms should have a large storage capacity, smart color options and a long-term design, which accompanies the natural growth, transition and changes in taste of children.
These bedrooms must also have enormous functionality, since we must establish well-defined areas for rest, recreation and study; three basic functions for a healthy development of our little ones.
Colors in children's rooms
For this, one of the keys is to find, within the colors of preference of your little ones, those that are more compatible with the furniture and accessories in your room, in order to incorporate them through a huge variety of proposals that will simply depend on creativity. each. Colors are one of the most effective ways to add freshness, good taste and vitality to spaces.
Cheerful and lively color
Colors are essential for children's spaces, but it is preferable to use one or two complementary colors, so as not to offend the sense of aesthetics. The strong red and blue color work in this white room make a perfect match.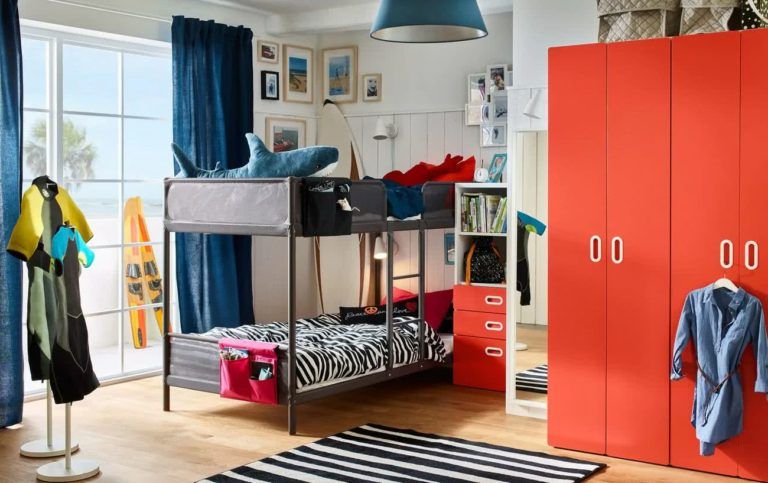 As we know, each child awakens to different interests, so the options can be very wide and varied. But what all children have in common is that they love very bright colors. All of them love to enjoy vital, cheerful and fun spaces. Color, in general, recreates healthier spaces than those with dark and muted tones.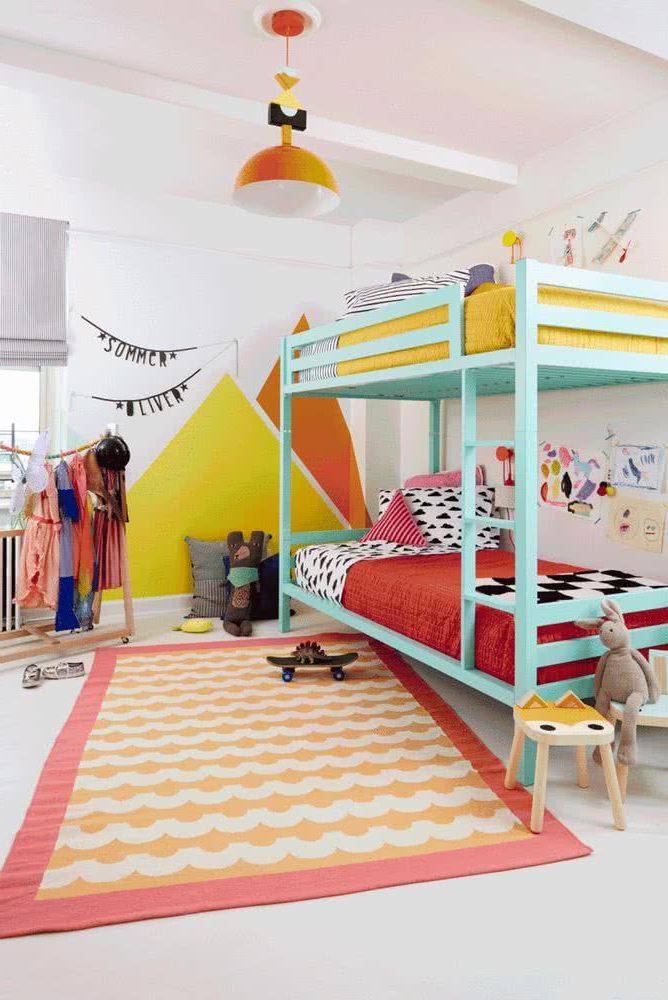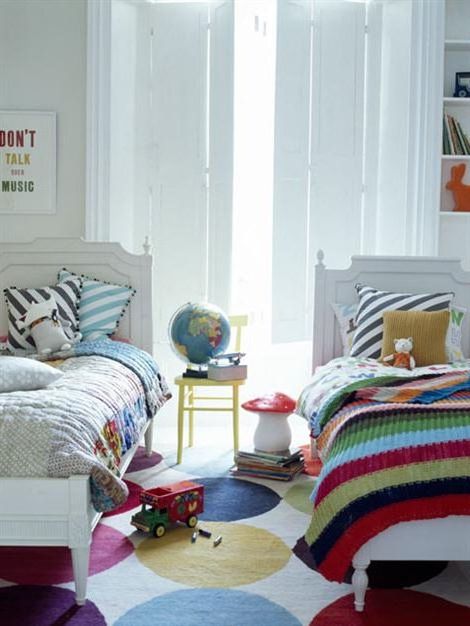 Pastel colors
If strong colors are not your favorites, you can opt for softer tones that are still full of life. The salmon, turquoise and chalky white tones in this room are invigorating for little ones' eyes, yet soothing enough for tired adult eyes.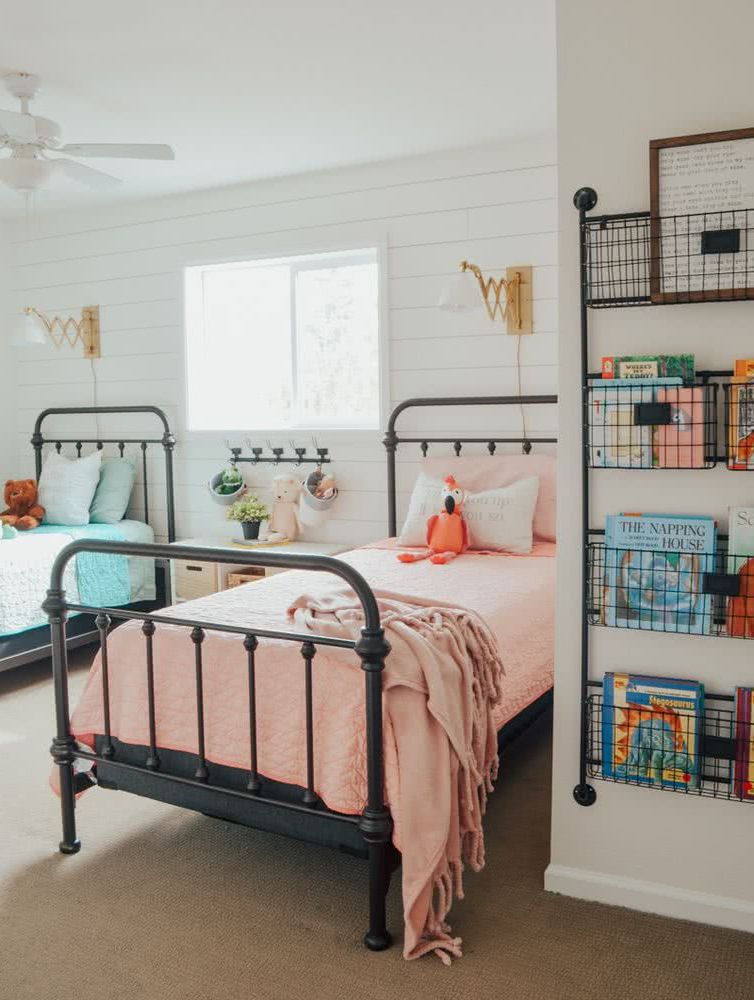 Gray
This calming color has long been a staple in adult interiors, but that doesn't mean it can't work just fine in a kid's space. You can give small touches of color in the decorations and bedding accessories.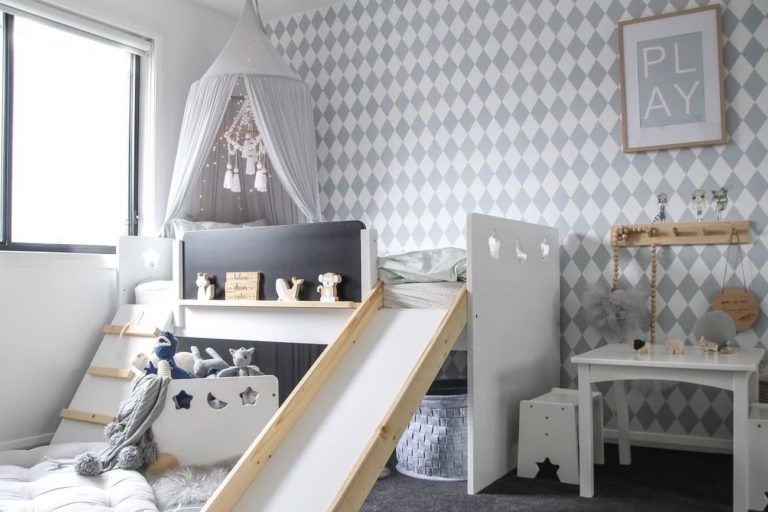 Furniture and organization in children's rooms
There are some guidelines that we must take into account. Below we will show you which are the most important.
Long-term furniture and decorations
Choose accessories and furniture that will accommodate your child's transition as they grow. In this room we see a large map on the wall, which can interest the little ones because of its color and will be educational for older children, and in turn, furniture that will work perfectly for older children and even teenagers.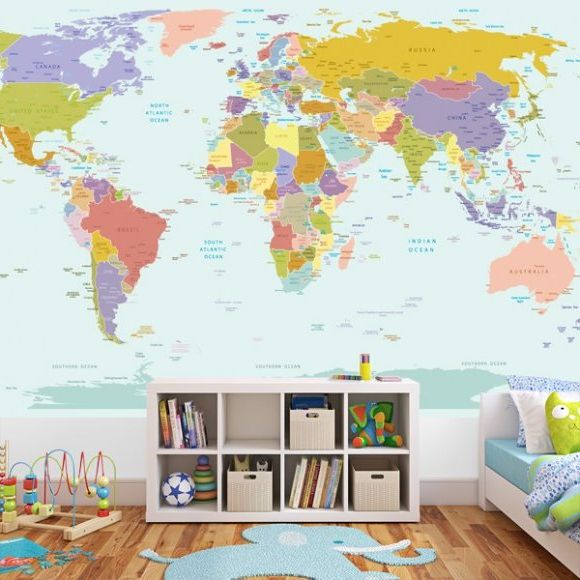 Storage and order
Not only can you use stackable plastic boxes to hide toys, you can also use wooden chests, baskets, wall hooks and different types of decorative boxes and drawers.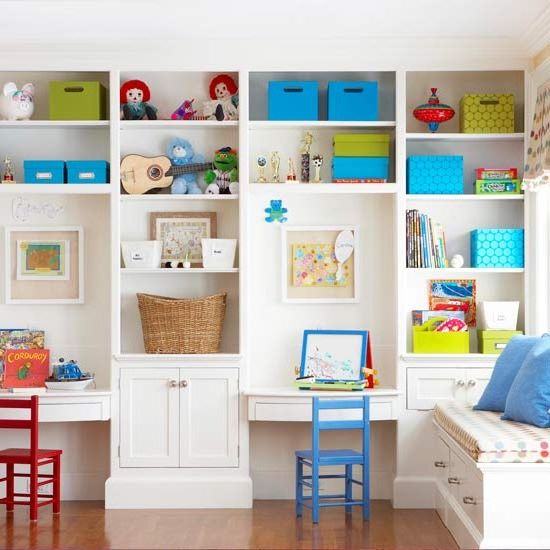 Wallpaper or vinyl for children's rooms
Another proposal that also has a lot to offer in the decoration of children's bedrooms is the incorporation of wallpaper or decorative vinyl. Today they offer us graphic designs or the favorite animated cartoons of our little ones, which allows us to upholster their walls with cheerful children's motifs.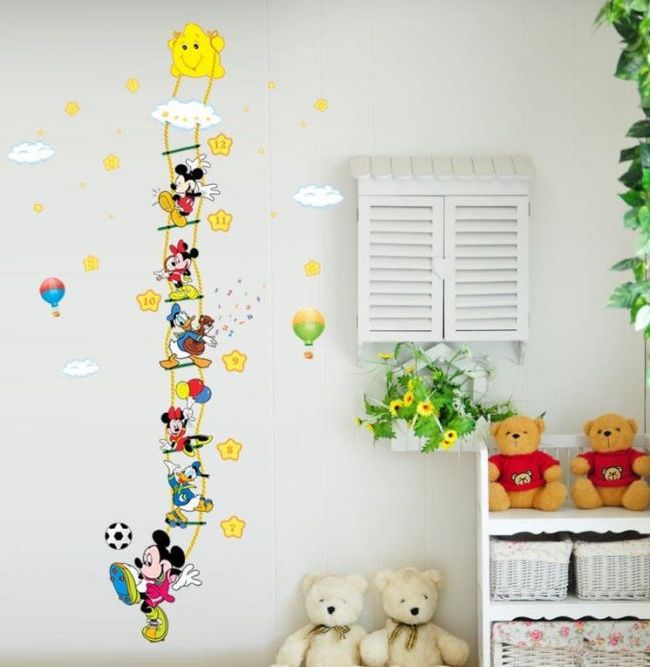 The main differences between these modern children's bedrooms compared to the traditional ones are the great color that is printed on them and the great diversity of graphic designs that we can capture on their walls, furniture and accessories today.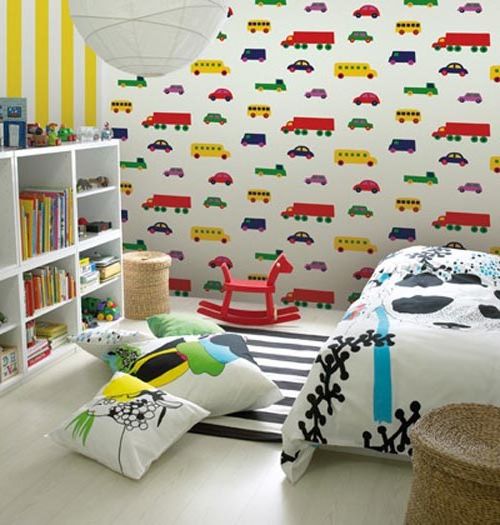 To please your little ones and fully capture their interest, we therefore recommend opting for their favorite graphic designs or caricatures and for intense tones such as orange, red, blue, green and violet, among others.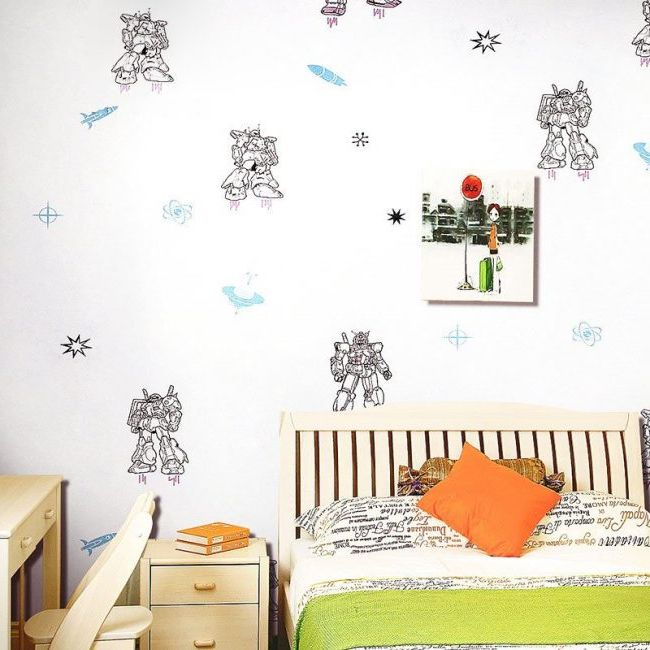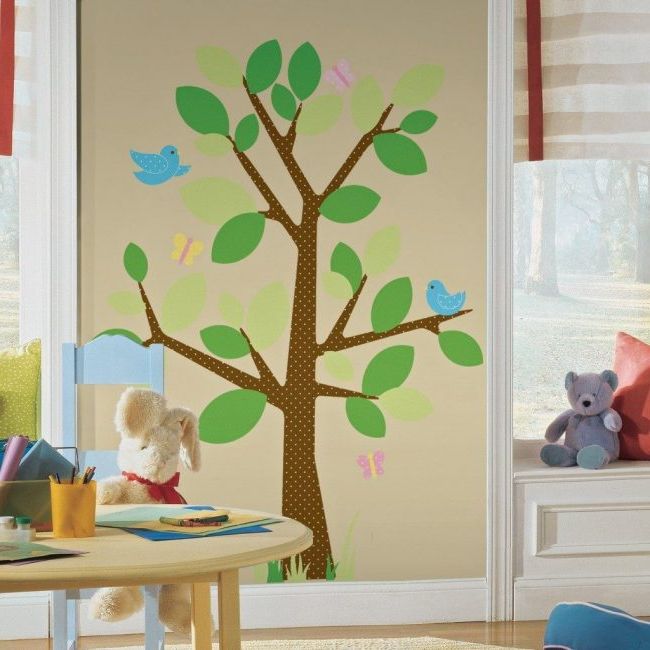 Space to play in children's rooms
A children's bedroom full of vibrant colors and fun designs is usually one of the most effective ways to awaken the interest and imagination of children from an early age, since this will be one of the first spaces with which they will have contact.
That is why one of the most effective ways to encourage our little ones is to give them the opportunity to have a space within their possibilities that is the most cheerful, colorful and creative.
Decorate according to an inspiring theme
This is one of the easiest tricks to decorate a children's room. You should investigate what your child's favorite theme is and based on this develop the decoration. For example, if your child likes safari and animal themes, you can add decorations and colors inspired by this theme. In the photo, for example, we see a bedroom decorated with the Spiderman theme.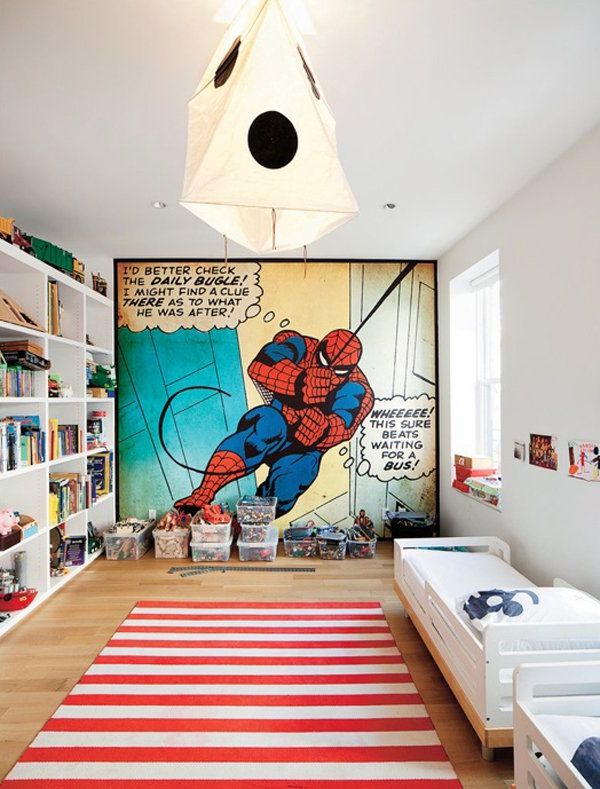 In the image below we see the maritime theme as a source of inspiration.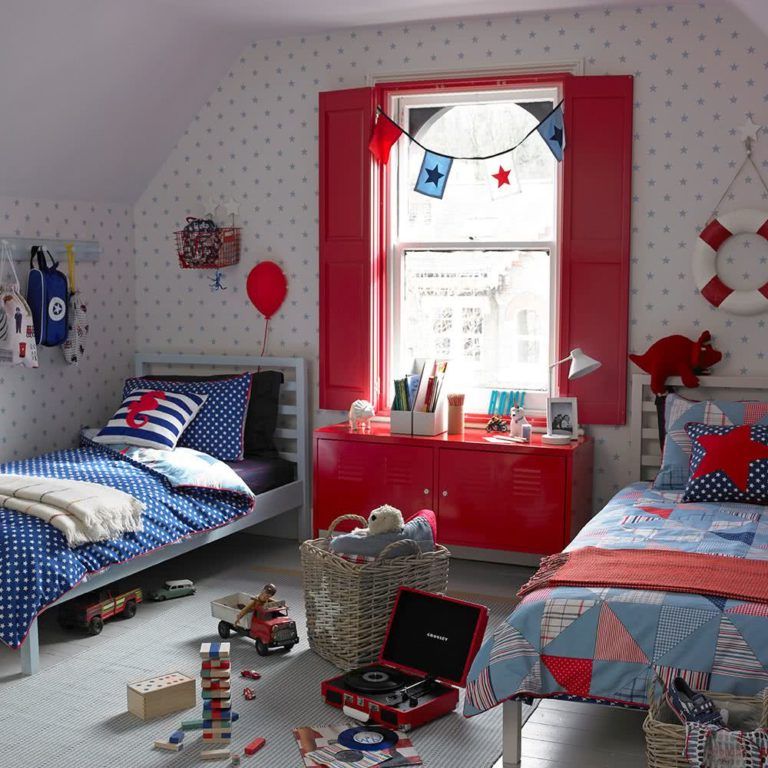 Or here it has clearly been inspired by the colors of spring.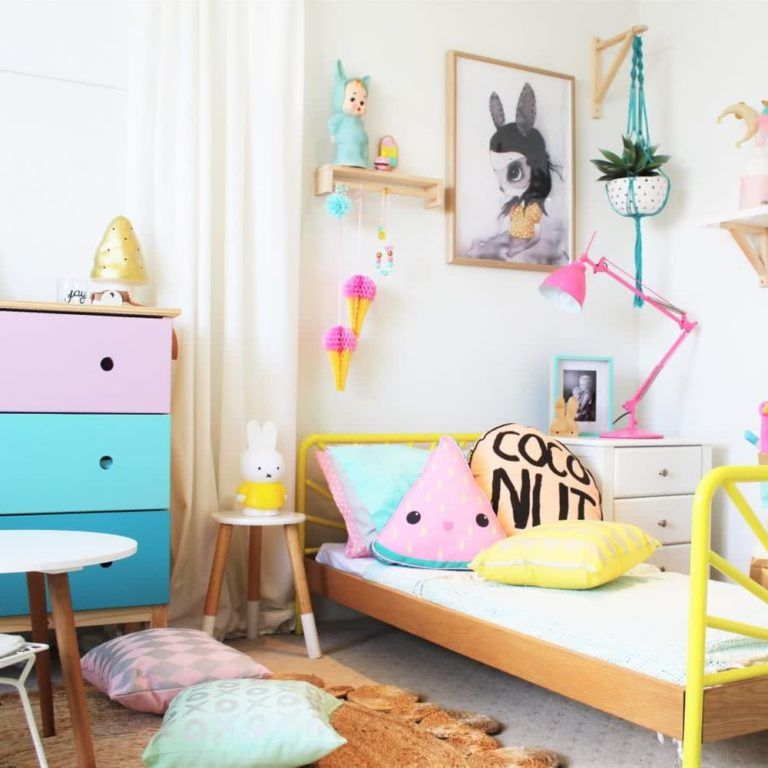 Another way to get inspired is to look for a theme in children's stories.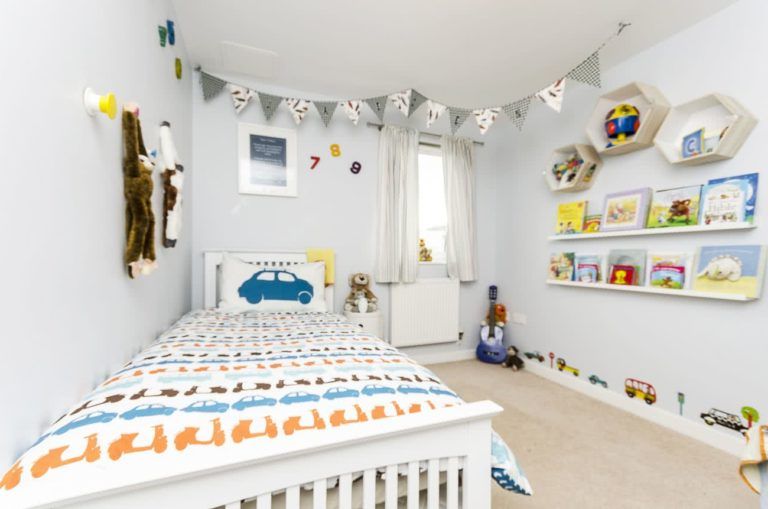 Or approach the bedroom as if it were a games room.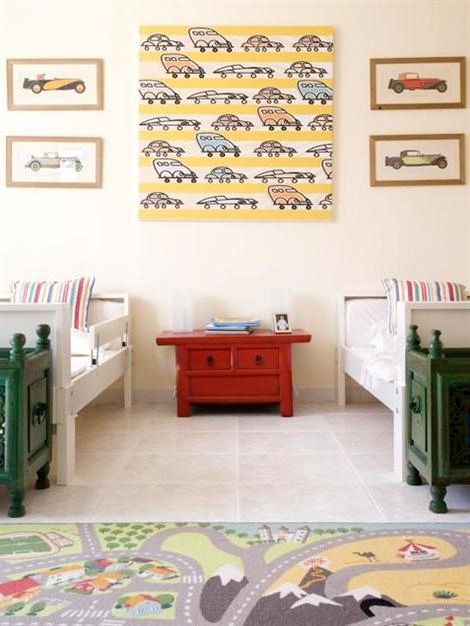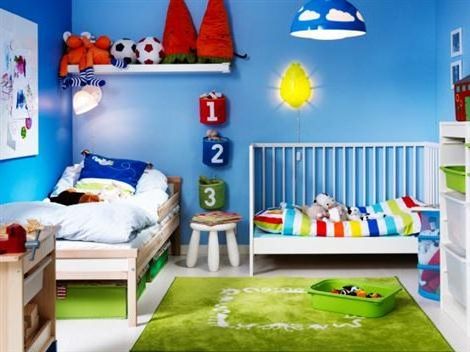 Canopy beds can also be considered as they add an air of fantasy. Keep in mind that they will make the space seem a little smaller, so its use is advisable in large spaces.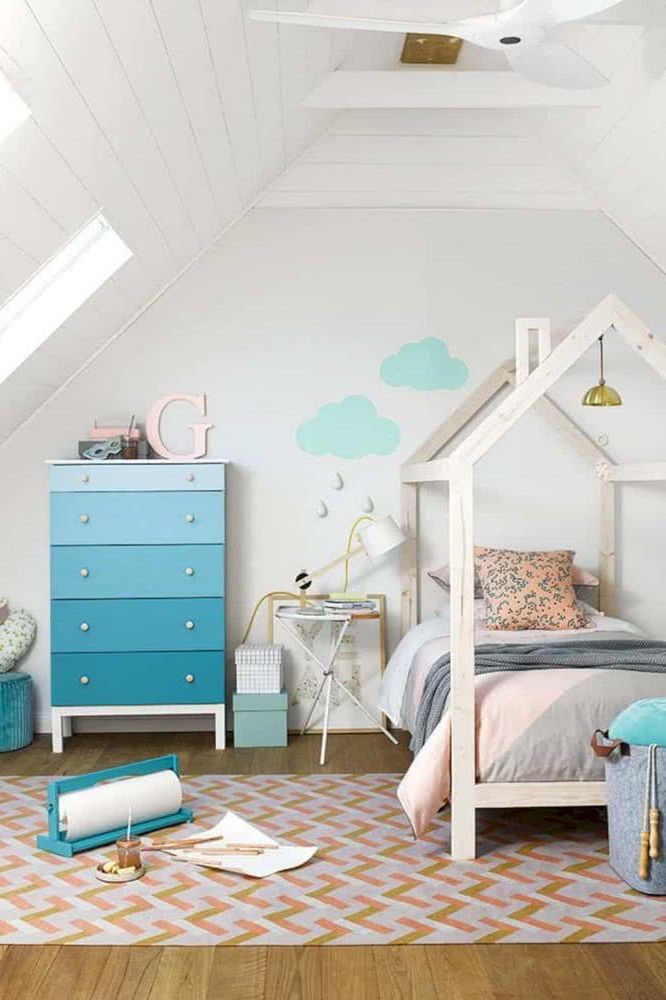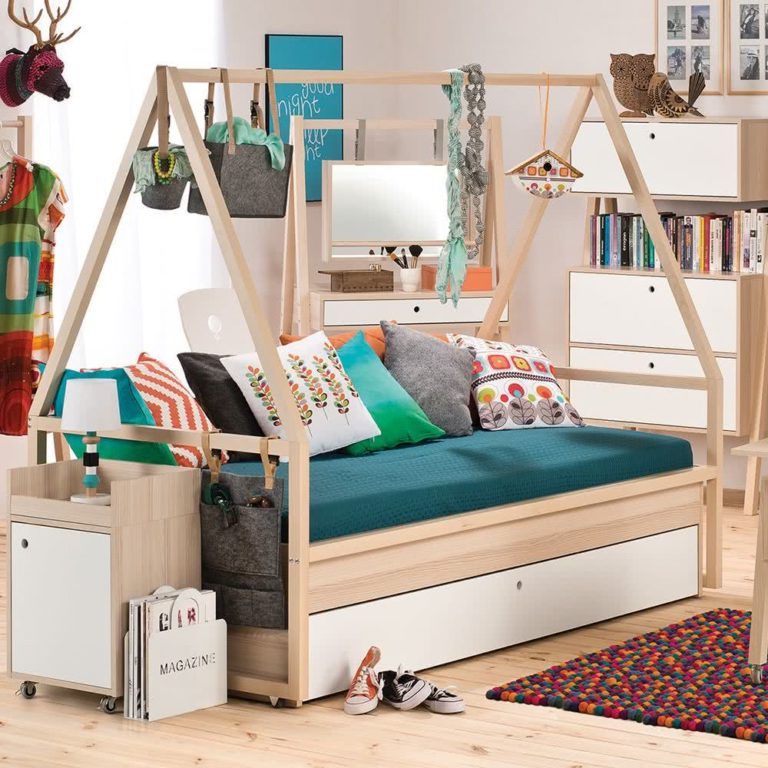 Set up a play space
The bedroom is more than just a place to sleep, and this premise is even more true for children. Therefore, you should put together a nice corner for games in the bedroom, which does not need to be very large.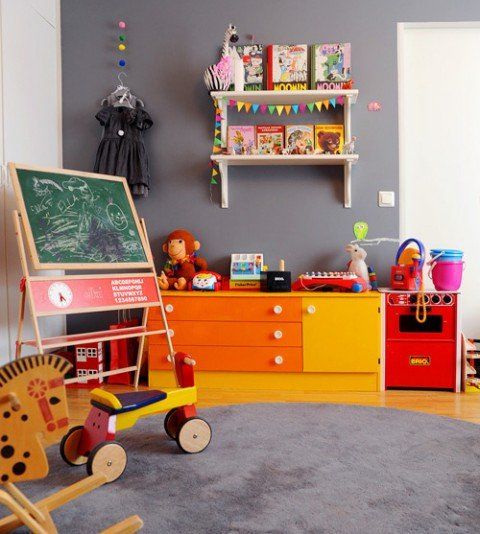 High space
High spaces give children inspiration to play and have fun. You can even use these areas as storage, since everything will be out of sight, also taking advantage of certain spaces that are not usually used.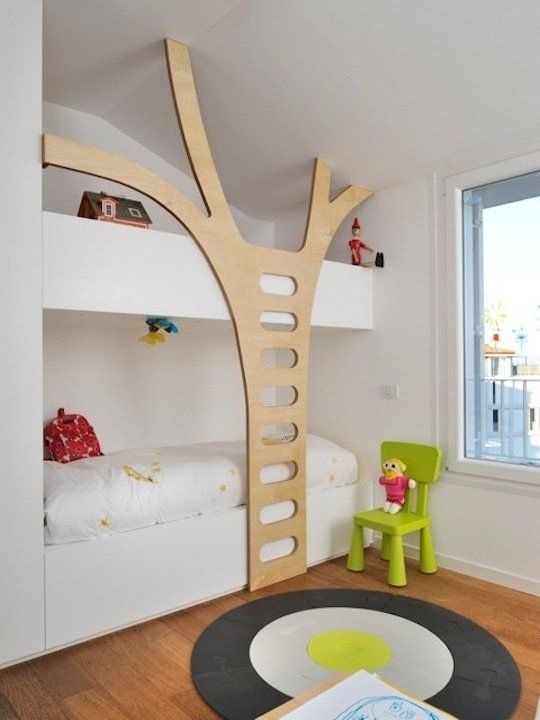 Artistic wall
It is important for the child to personalize the space, and for this nothing better than him or her to capture their doodles and various paintings. This will make the little one consider that space as his own, while at the same time he will be able to express himself freely.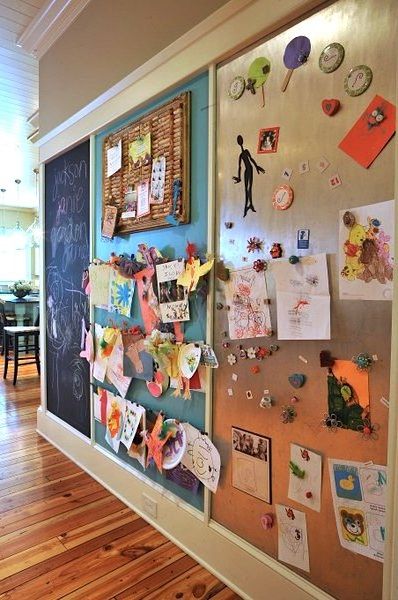 Chalkboard walls
Chalkboard walls can satisfy that deep-seated urge in children to pick up a pencil or paint and draw and paint the walls. It is for this reason that using chalkboard paint to paint a wall in children's rooms is an excellent idea to give free rein to this impulse.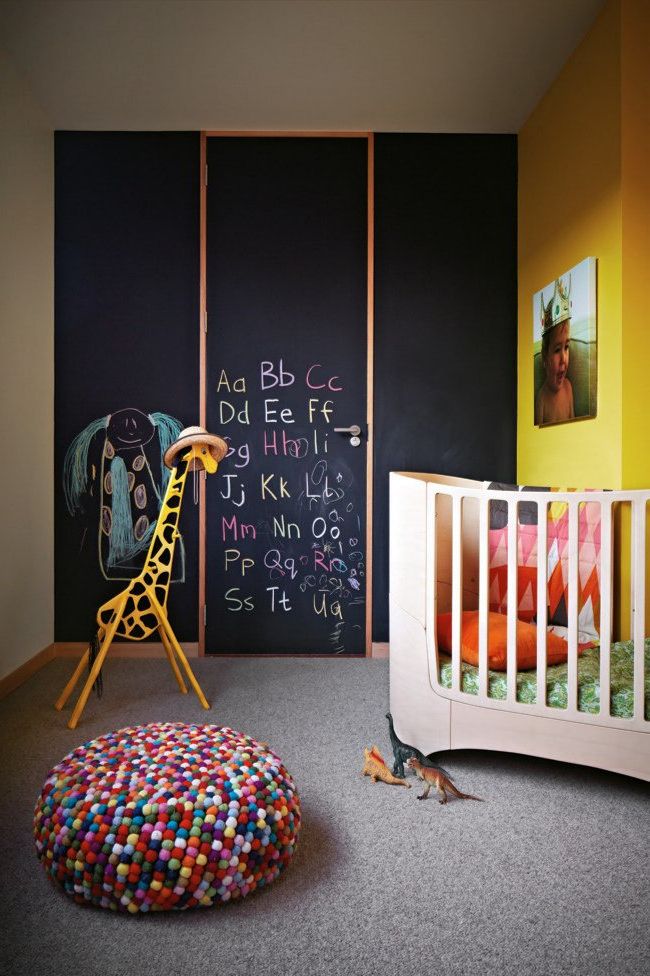 Separate children's rooms for several children
Colorful walls with fun children's designs also become one of our allies to separate spaces in the case of shared bedrooms, since the wall can be divided into different colors and motifs, so that the two children who share the room they can feel like protagonists of their own story, as we see in the image below.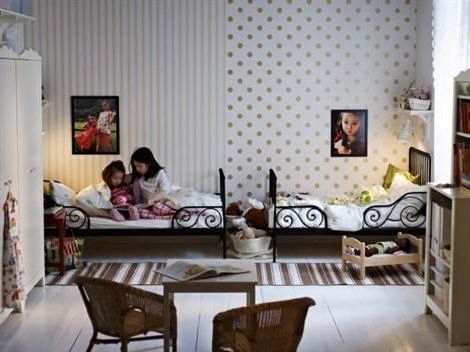 Or create wooden structures to separate the beds, either horizontally or vertically.