Look at the couples that form sofas and coffee tables in these rooms with different styles. And how they establish an excellent deco relationship with armchairs, occasional furniture and other chic details.
Museum halls with a seating area, which can be seen but not touched, are a thing of the past. Now, they are much more vivid and welcoming. Without sacrificing style, these are environments where functionality is a sine quan non condition. To succeed in its decoration and distribution, you always have to think about what activities will be carried out in it: watch television, enjoy social gatherings and lively talks, have dinner sitting on the sofa, take a nap… and answer all these questions: do you need a reading or sewing corner? one of work or study? A play area for children?
Organic shapes in the living room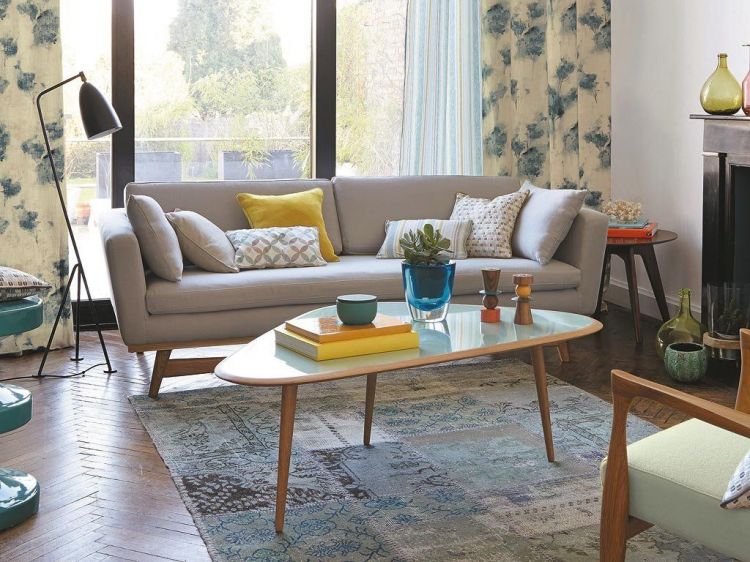 Triangular without edges, similar to a rounded stone or a bean… Organic forms are in fashion that, in addition, make the step more fluid.
Upholstery from the Blooms collection, by Camengo. Similar Lalinde tables, from bd madrid; Trocadero and Fjord, by Maisons du Monde, and Eclipse, by Stua.
Auxiliary tables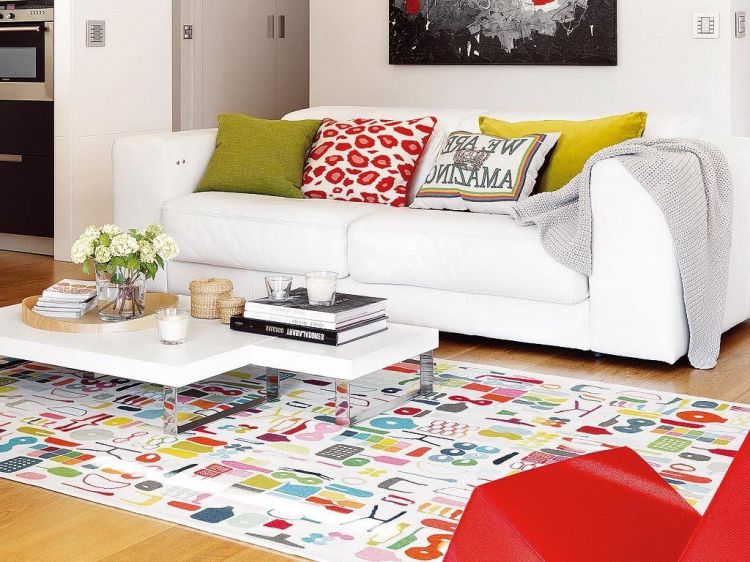 The table should not be an obstacle to circulation, something vital in rooms where the living area shares space with the dining room and/or the integrated kitchen.
Try this idea: attach a side table to the coffee table, and to create contrast, enhance its presence with a multicolored Puzzle rug, in BSB. Interior design and table design, Mario Ramos. Nico sofa, by Gamamobel.
Sectional sofa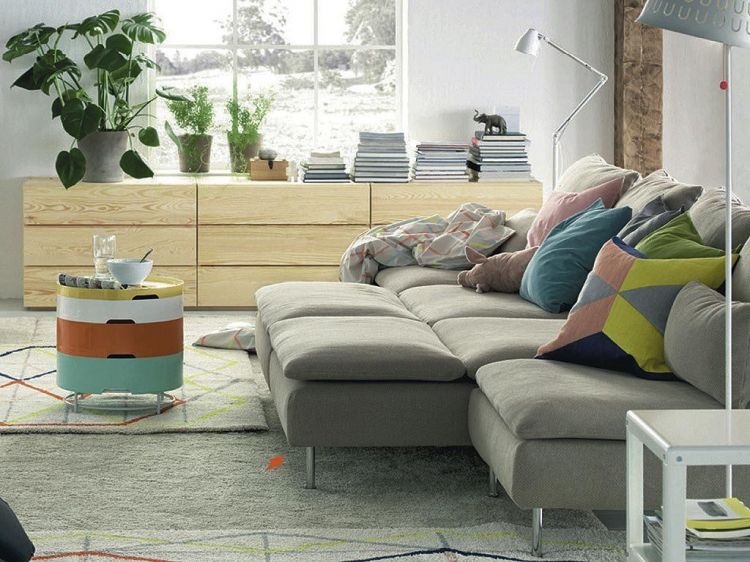 The choice of modular seats, with and without arms, allows a distribution that adapts to the number of people and circumstances.
This living area includes four modules from the Söderhamn series (€1,340), two of which are chaise-longues. Is it to watch TV better? Round table (€59.99). Everything for sale at Ikea.
Comfortable and functional furniture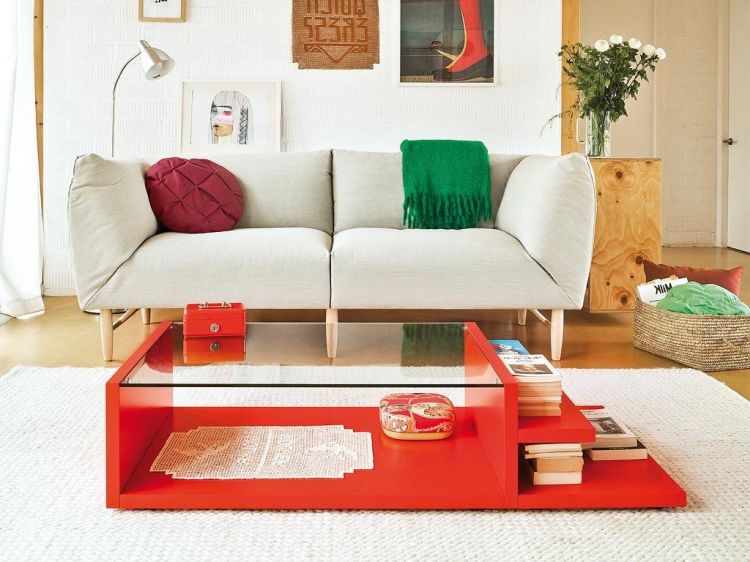 Thinking about the use that will be given to the coffee table is essential to guess which design to choose. Another question, of style, if you like it better with or without legs. The table in this room incorporates a wing, perfect for books and magazines, and its polyethylene legs are not visible.
From the firm Sancal: Scala table, lacquered; in various sizes, with a height of 29 cm (from €461 approx.) and Copla sofa (from €2,047 approx.).
A designer seating area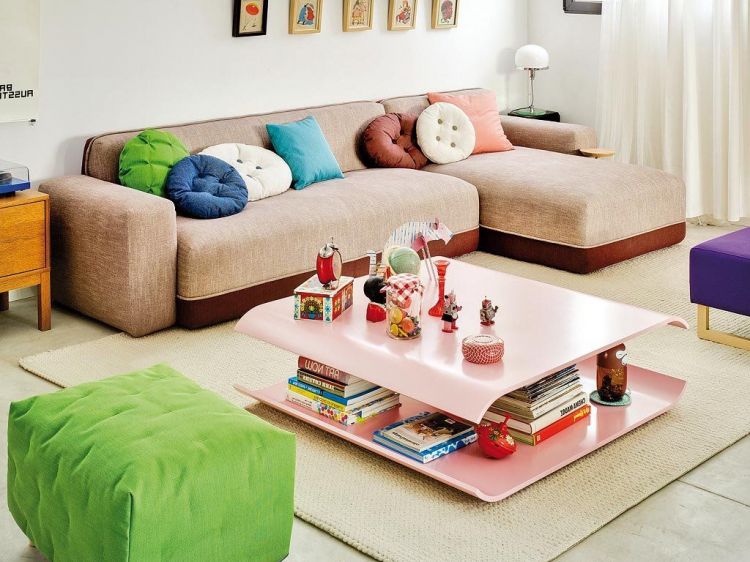 A table with a lower shelf is practical for maintaining order in the living area and quickly finding the most used objects: controls, newspapers, books, plaids… If, in addition to being versatile, the table has a good design, such as the Elipse model, with a marked sculptural character, will capture all the attention (from €815 approx.) and Party sofa. Both from Sancal.
The living room next to the dining room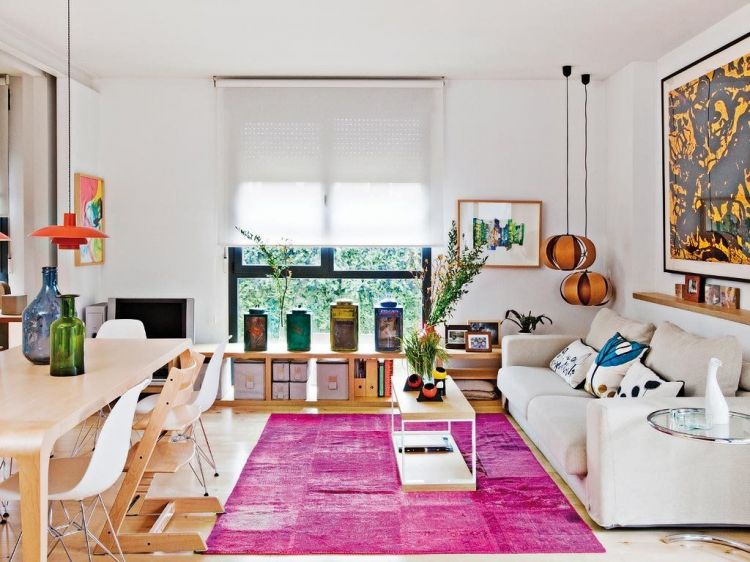 A single sofa with a narrow coffee table, and nothing else, frees up a necessary space in this room to make circulation more fluid, since next to the dining room, there is access to another room. Cushions and rug, from Batavia.
The Disa or Coderch pendant lamps, distributed by Tunds, were purchased in Vinçon. Interior design, Sarabia + García del Castillo architects.
The living room of a loft, all in one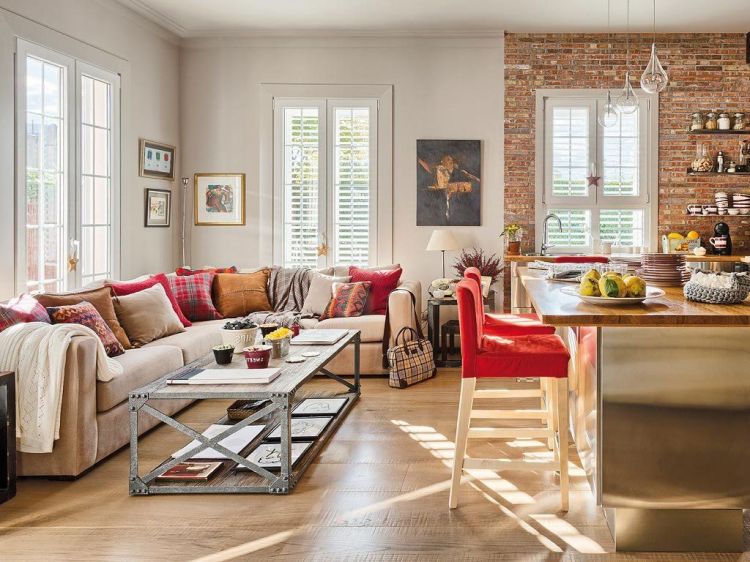 With a corner sofa, the space used as a living area in this room is used to the maximum. The sofa forms an L open to the kitchen-office, where the island is a key element of transition between the two environments.
Sofa made to measure by Tapicerías La Torre. Cushions and blankets, from Lexington. Center table, by Becara. Reform carried out by Project and Design Consultants.
Balanced decor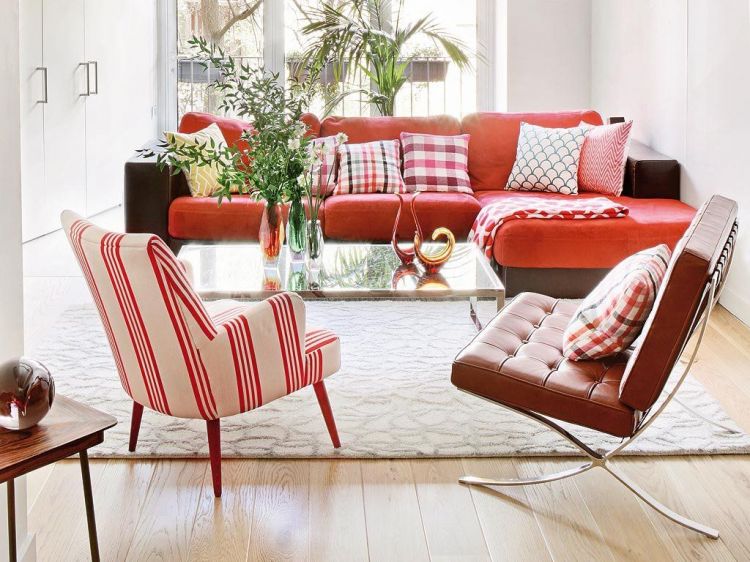 Models with names and surnames, such as the Barcelona leather armchair (look for more design pieces at www.knoll.com ) add style to this room and become a safe value.
Armchairs: tufted, by LA Studio, and upholstered by Designers Guild, in Usera Usera. Coffee table, from Gracia Furniture.
The sofa is the absolute protagonist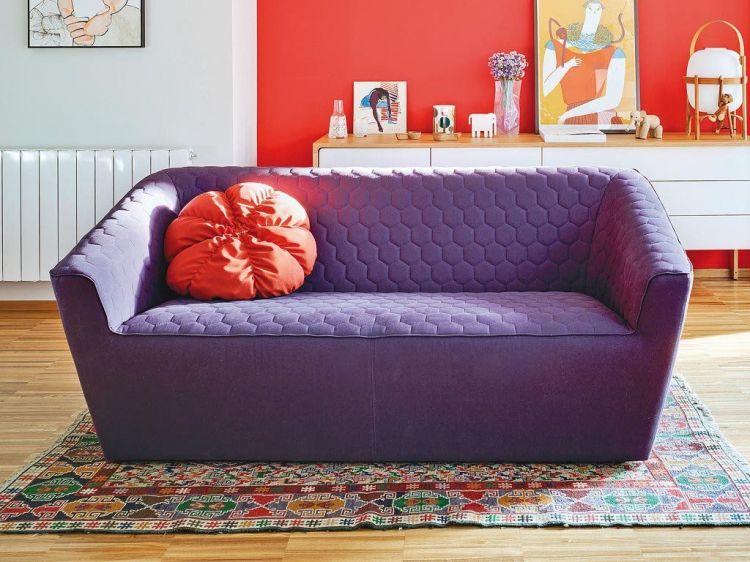 The sofa is the piece of the living room in which the most is invested; personal comfort and overall aesthetics are at stake. If a model has seduced you by its design, try it and keep it.
From the firm Sancal: Tea sofa, with attractive hexagonal padding, removable covers and a wooden structure (from €1,623 approx.) and cushion (from €100 approx.).
The sofa you need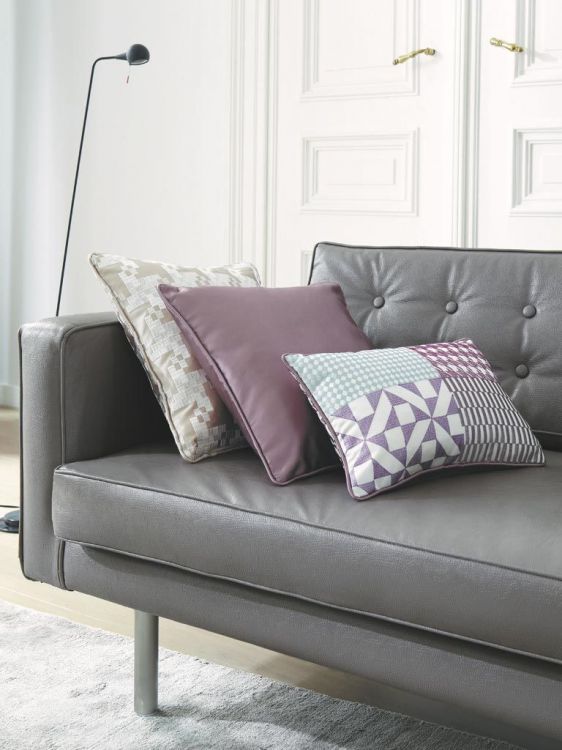 With a narrow or wide arm, straight or rounded, with a high or low back, with hidden or visible legs, metal or wood…
You will be surprised by how much a single series of sofas can give of itself and its sample of fabrics and leathers. Mixologie tapestries, by Camengo.
An urban sofa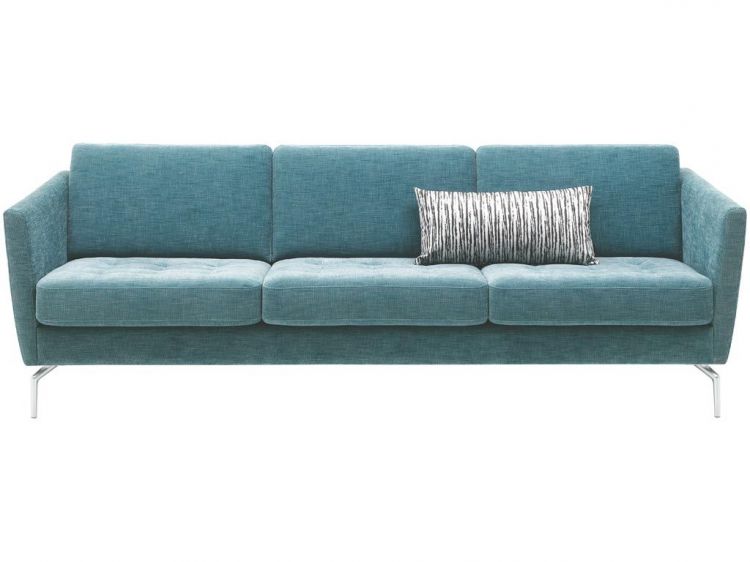 Design and upholstery define the style of the Osaka model, in a powdery turquoise tone, by BoConcept; in the measure of 2.42 x 0.87 x 0.77 m (€1,850).
The ideal companion, the armchair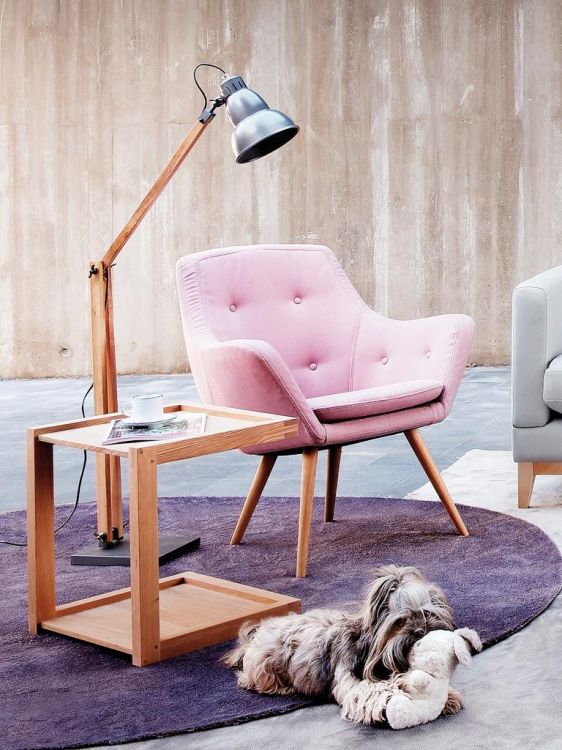 What armchair to choose for the sofa? A similar style or a totally different model? If your goal is to enhance your presence in the room, choose a striking design.
The Louie armchair is easy to combine due to its retro-modern air (from €720). Frame table (from €155) and Industrial lamp (€145). Everything from La Oca.
My enveloping chair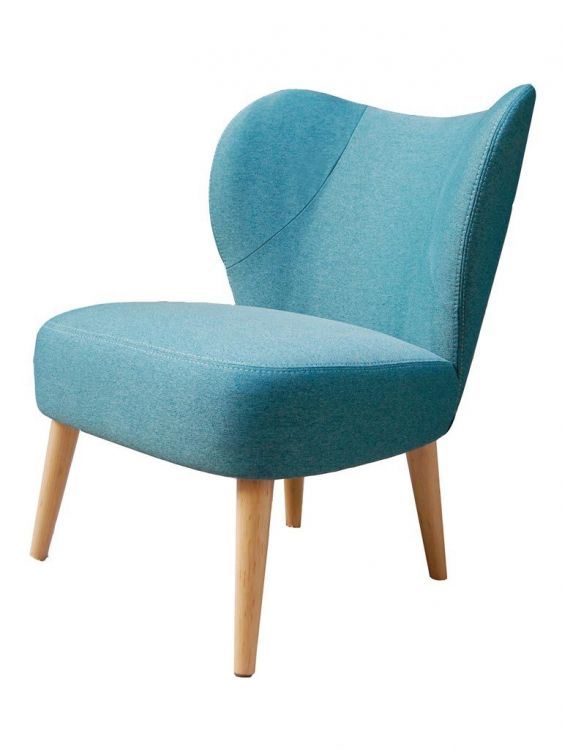 With measures designed for rooms with reduced space, Miss Coco armchair, by La Oca; in 65 x 75 x 77 cm (from €368).
My design made in Spain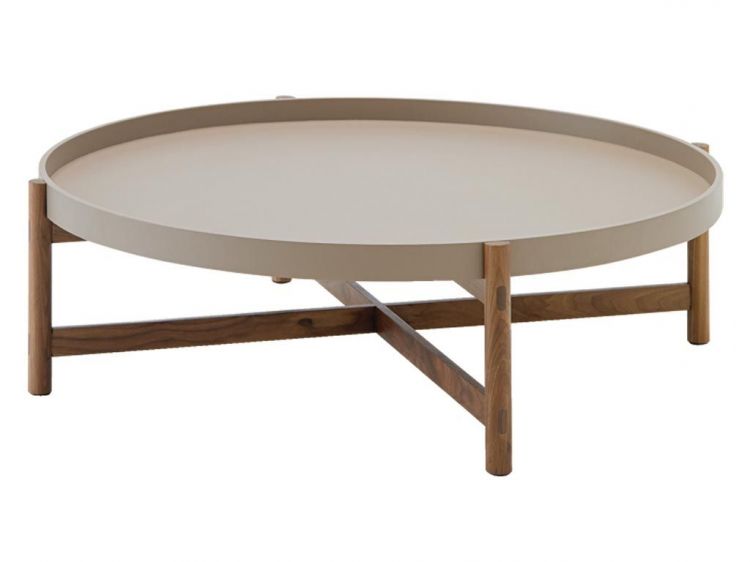 Circular, its envelope is shaped like a tray. Any
it falls off the Mai Tai model, from the Punt firm; in 1 x 0.30 m (from €520).
Fashion coffee table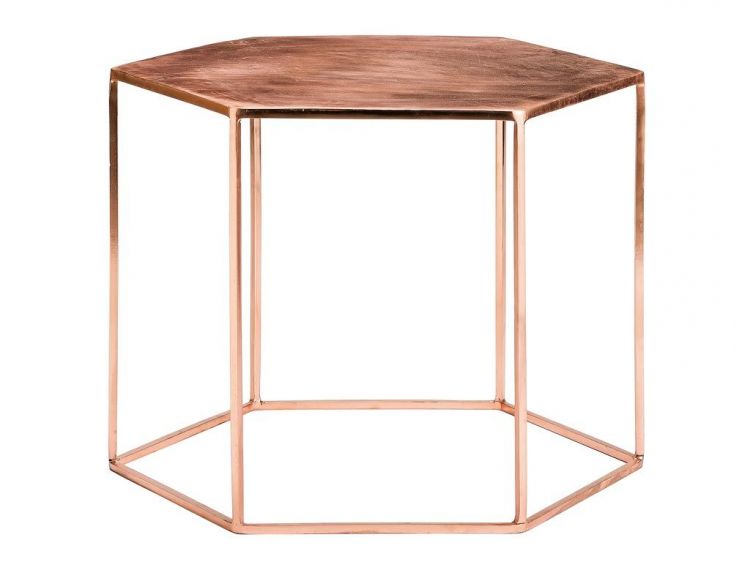 Hexagonal and copper, the material of fashion… Table, from Bloomingville; measures 60 x 52 x 45 cm (€359).
Auxiliary seats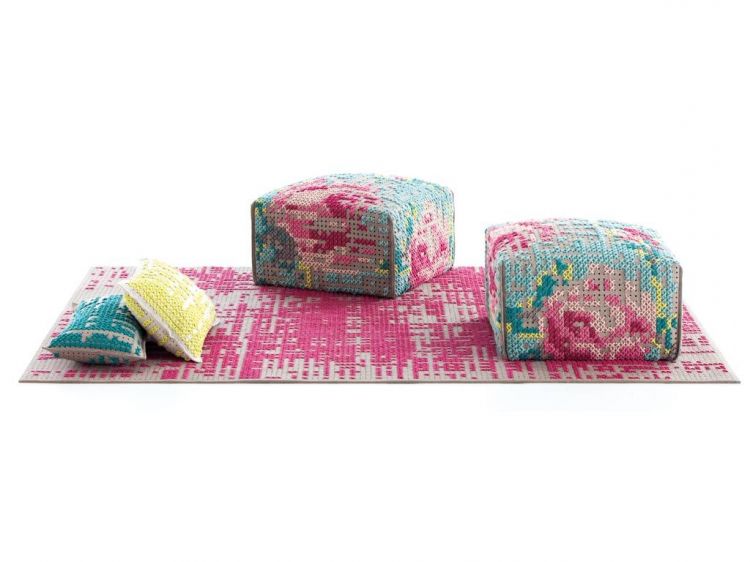 The poufs are the perfect wild cards in the living room. Canevas Collection, by Gan, handmade, in wool: poufs, in 60 x 60 x 35 cm (€590 each) and rug, in 2 x 3 m (€2,400).