Do you know what the secret is to make it look perfect? That everything is in order, something that will only come true if you put these organization tips into practice.
Organize the pantry.
Before they bring you the order from the supermarket, keep in mind how you are going to place the food to make the most of the shelf that acts as a pantry. First, reserve the bottom section for heavier, bulkier items like milk crates, bottles, or recycling bins. In this way, you will save space, give the shelf more consistency and leave the rest of the shelves free on which you will place the cans and packages that you use often.
Store on the roof.
If your kitchen utensils do not fit in the cabinets, use the ceiling as extra storage space. Fix a bar with hooks and hang pots, pans and saucepans from them. Get a stool, you will surely need it to reach them!
Put a cart in your life.
In the absence of a good pantry, there is always a practical multipurpose cart, in which you can place everything from kitchenware to food. The models with wheels allow them to be moved around the kitchen depending on what you need to have closer. And if you organize meals on the terrace, take it as a side table! What do you like?
Your best allies.
The most practical and simple solution to have extra storage in the kitchen is to place shelves on the walls and take advantage of those areas of white space, such as above the sink. In them you can hang whatever you want, from glasses, plates or cups to a string of garlic, place a practical dish drainer or your favorite coffee set.
A dual-use fridge.
If your fridge is arranged in such a way that one side is free, don't think twice and take advantage of it. You can fix on it from narrow shelves to cork panels, even a clock to control the times when you cook or a mirror and thus create a greater feeling of spaciousness.
Everything under control.
Store cleaning products in a high cabinet to prevent children from accessing them. If you have a specific piece of furniture on the terrace, it may be the perfect place to group them. Failing that, you can take advantage of a shoe organizer and hang it on a closet door. Put a product in each compartment and problem solved!
From the office to the kitchen.
Have you cleaned filing cabinets in your work space? Before you take them to the paper bin, you can put one or two to good use in the kitchen. How? For example, to store bottles of water or cans of soft drinks in them. Lying down and stacked they will always be organized and at hand.
Showcase books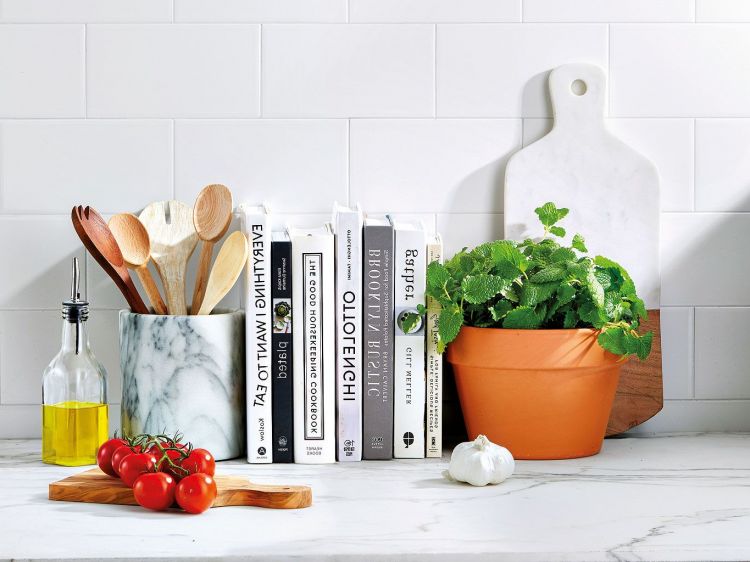 If you like to keep your recipe manuals close at hand, place them on a shelf or on the counter. To keep them upright, place a heavy bowl with wooden spoons on each side and a pot of herbs as handy bookends.
Forget about watering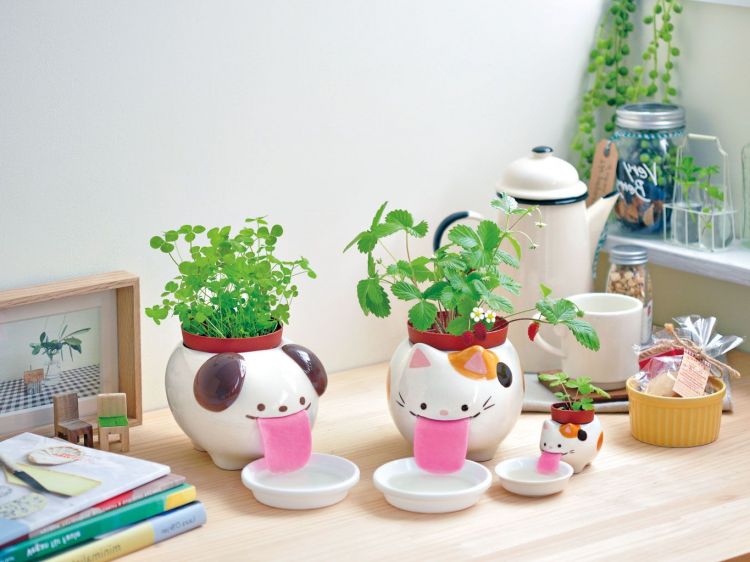 Do you like to have plants even in the kitchen but you don't know where to put them and, in addition, you forget to water them? With these fun containers with a pot included, you can no longer worry.
You just have to put the peat in the pot, expand it with water, spread the seeds, dip the animal's tongue in the water trough and wait for the plant to get thirsty.
Place them on the windowsill and let the basil or clover grow at its own pace. With them you will aromatize the kitchen, you will avoid mosquitoes and you will attract good luck.
Grande Peropon Papa self -watering pots, by Seishin, at www.curiosite.es (€29.95/unit).
Don't get messed up!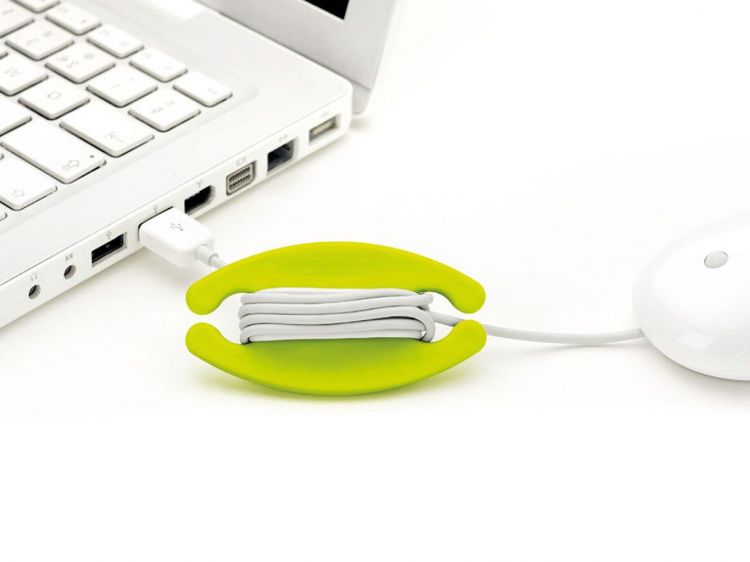 If you use your computer, mobile or tablet in the kitchen to look up recipes, you may end up messing with cables. A simple and practical solution is to roll them up and label them separately so you know which device each corresponds to. From the firm Bobino: Cord Wrap organizer (€3) and clip-shaped identifier (€7.95/10 units). at www.masd2.com
Organizer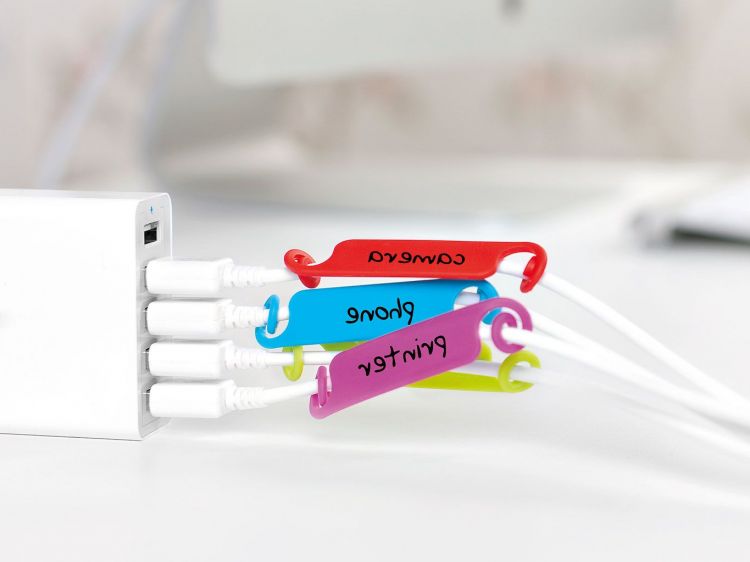 Cord Wrap organizer (€3) and clip-on identifier (€7.95/10 pieces). At www.masd2.com
One for all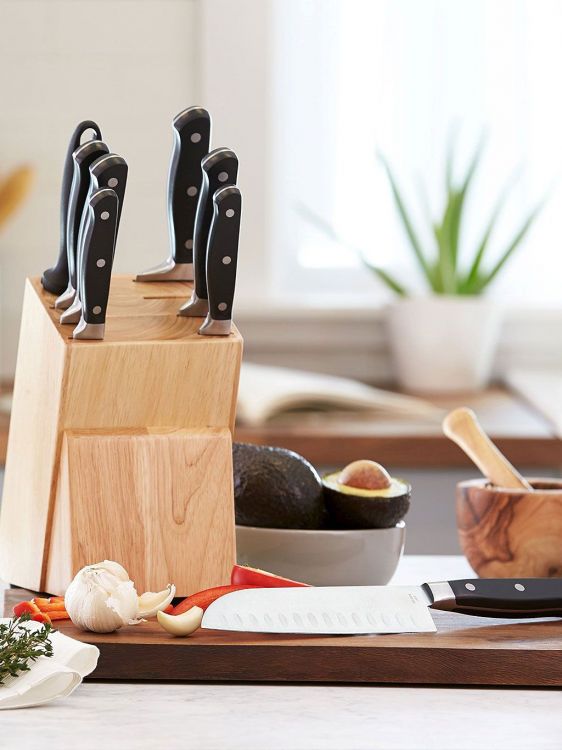 Peel vegetables, chop meat, cut bread into slices… In the kitchen we use different types of knives, which we usually have scattered, because they don't all fit in the same drawer. Group them together in a stylish container, like this solid wood block from Pyrex at www.amazon.es (€39.95).
Giant container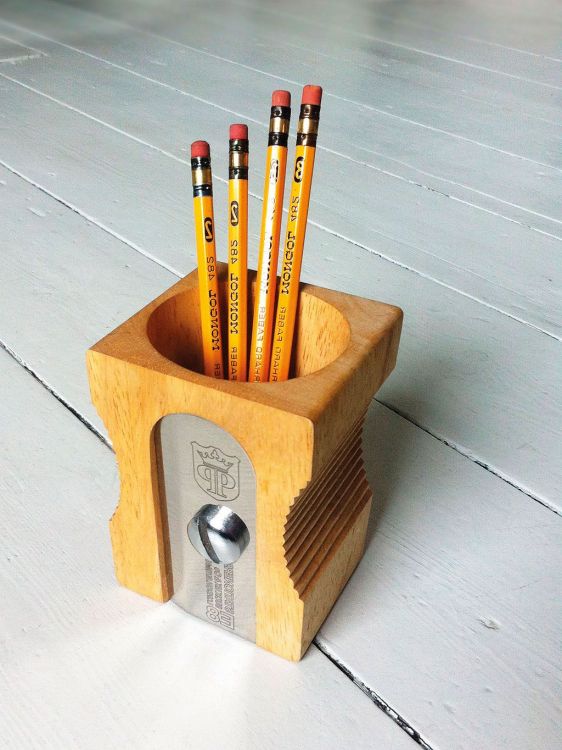 If your children have tired of the pencil holder, adopt it in your kitchen. It will help you to have the wooden spoons, the strainer or the scissors at hand. There is nothing better than inheriting! Giant wooden pencil sharpener container from Suk UK. Sold at www.masd2.com (€21).
Reuse crockery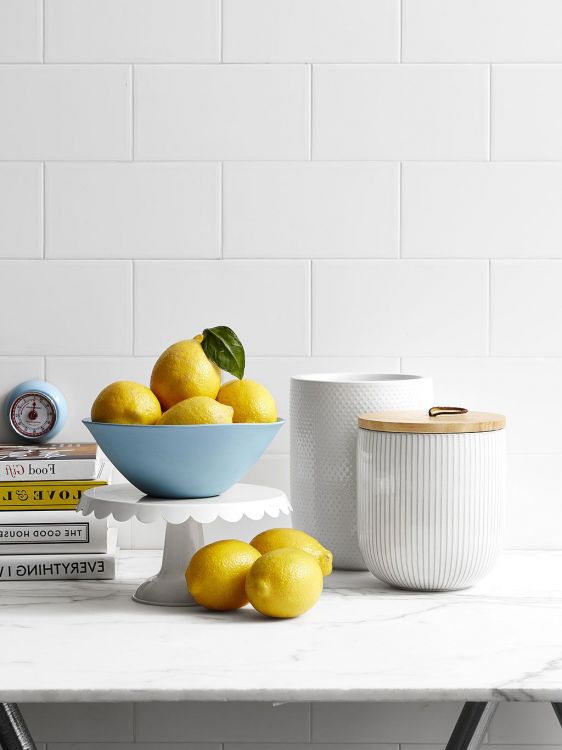 If you only have one solitary salad bowl left from those old pieces, take it out of its hiding place and give it a second chance. What if now he acts as a fruit bowl? And if of
that beautiful set of containers that they gave you to store flour, salt and sugar and there is only one left, remove the lid (which you can use as a snack tray) and turn it into an ideal planter. Moral: before throwing away, think about reusing. Thus, in addition, you will leave free space in the cabinets for those other accessories that are wanting to renew your kitchen
Find it first time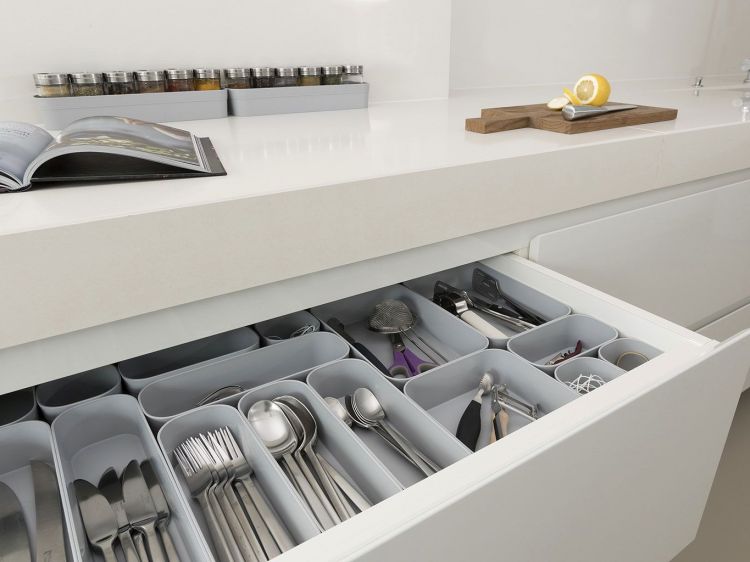 Rummaging through the cutlery drawer until you find the bottle opener can take minutes. Organizing the inside of drawers is a long-term investment. Add accessories such as trays or dividers to help you in the search. Individual spacers made of Infinity resin, from www.curver.com (from €2.49). Available in September.
Airtight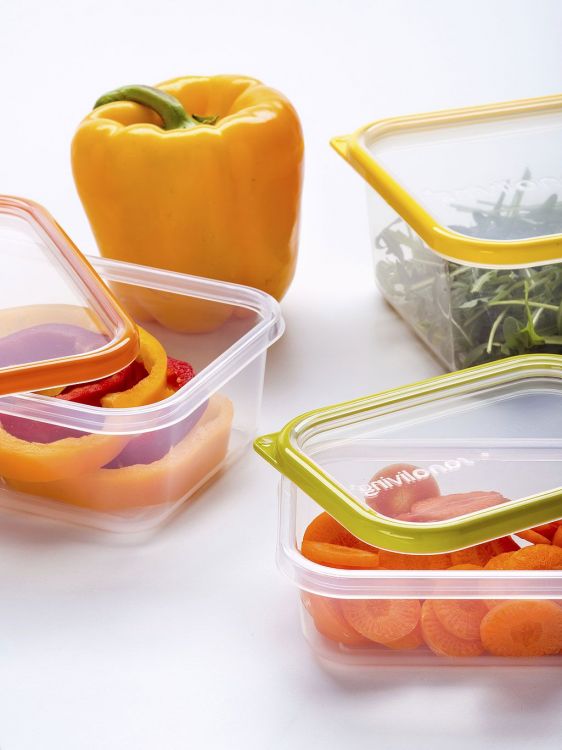 Are you one of those people who make extra food on purpose to have another day covered? We applaud your initiative! Now you just need to store it in the fridge in a suitable container so that it maintains all its properties the day you use it. Use a container with antibacterial properties such as the airtight Sana Living, from www.hogare.es (from €3.99/0.4 liters).
Measuring spoons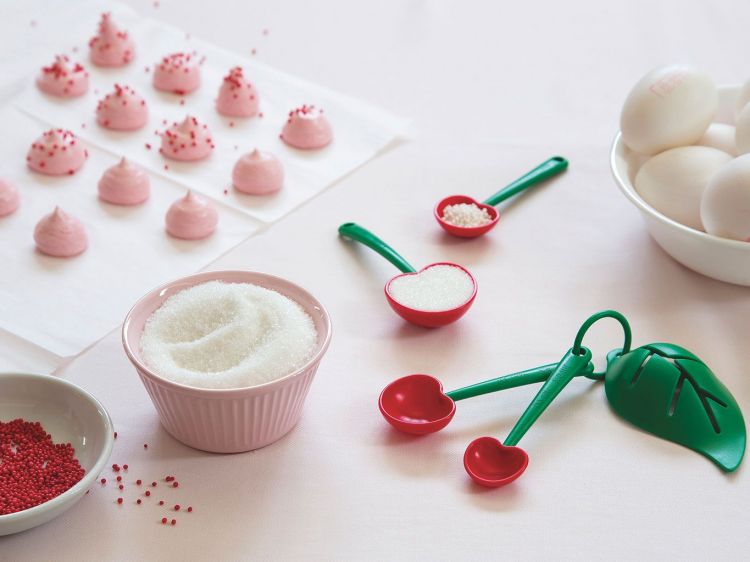 If you are tired of not getting the measurements right when making your pastry recipes, you can rest easy now. This stylish culinary gadget will get you out of more than one hurry. In the form of cherries on the branch, it includes 4 spoons with different sizes and a yolk separator on its main sheet. Mon Cherry measuring spoons, by Ototo at www.curiosite.es (€12.95/4 units).
Digital kitchen scale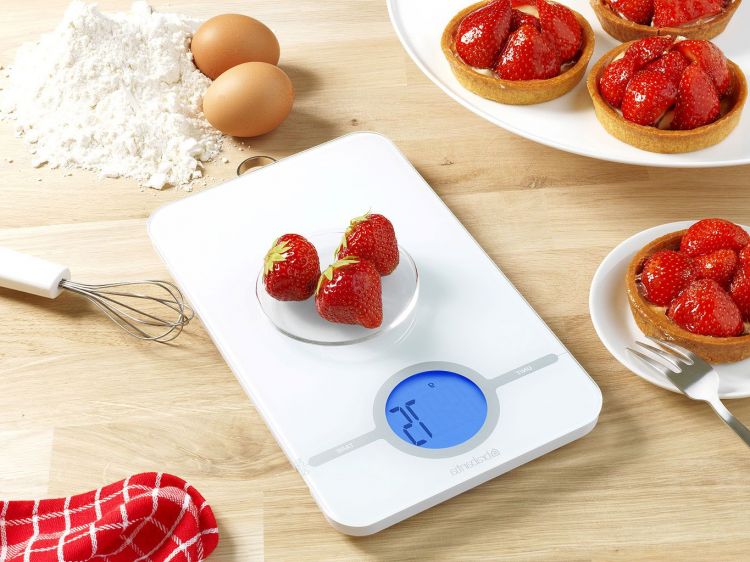 Have you already started the bikini operation at home? If you are willing not to spend a millimeter on meals, have small appliances at hand, such as the weight that, despite its small size, makes our lives easier. And if you choose a digital model, there will be no calculation errors. Digital kitchen scale with hanging hook, from Brabantia (€29.95).
Ravioli mold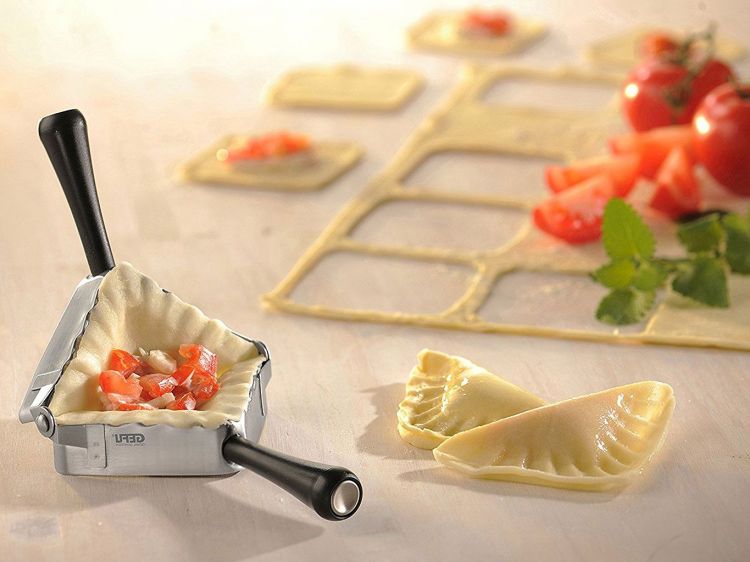 In summer you will have more time to show off in the kitchen and replace precooked dishes with homemade recipes. Make some delicious ravioli or dumplings with the right utensils. Prepare the dough with water, flour and salt.
Spread it out on the counter with a rolling pin and cut small portions with the mold, fill them with meat or tuna, stick the ends with water and seal with the tines of a fork. Brown them in the oven to prevent them from absorbing too much oil.
Ravioli mold, from the Gefu firm, at www.amazon.es (€19.95).
Illustrated recycling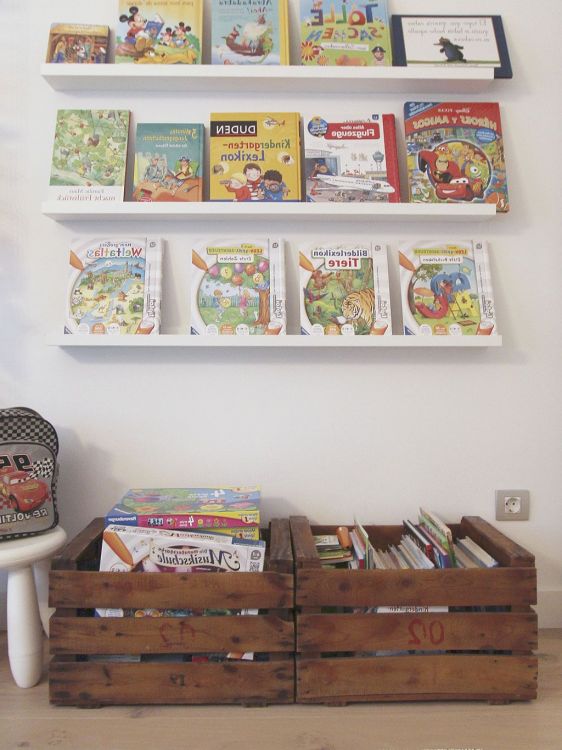 If reading books accumulate in the children's room, in addition to increasing the number of shelves on the wall, recycle those forgotten boxes in the kitchen and turn them into a mini library. Interior design, from the R Design studio.
Surrender to handmade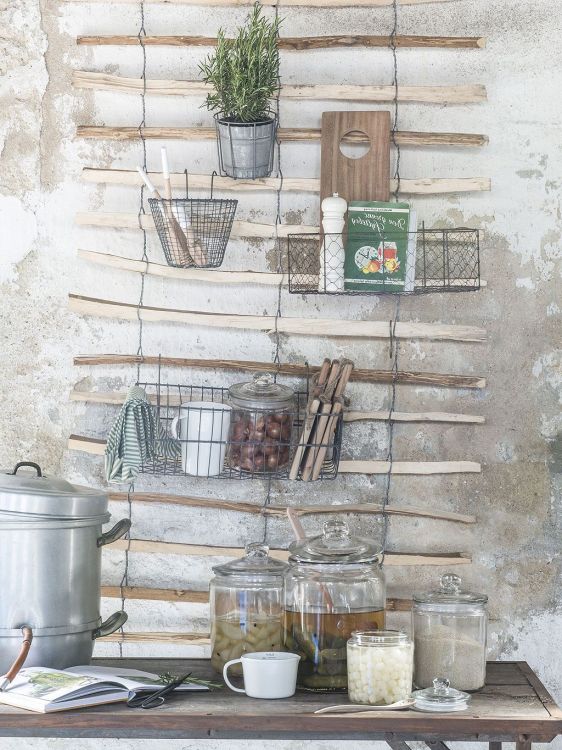 Take advantage of your leisure time to make a very curious shelf. You just need some wooden sticks and wire. Fix it on a bare wall and hang different supports on it. Glass jars with lids, by Ib Lausen, for sale at Car Möbel (€15.50/1).