Give it a new look: change of chairs, a new lamp or a chic sideboard.
It's time to give a new look to the dining room. It is not about changing it completely, the details are noticeable: new and combined chairs, renewed textiles, a dazzling sideboard and a lamp that attracts attention. Everything counts to make the dining room a trendy space.
1 And the color and contrasts were made!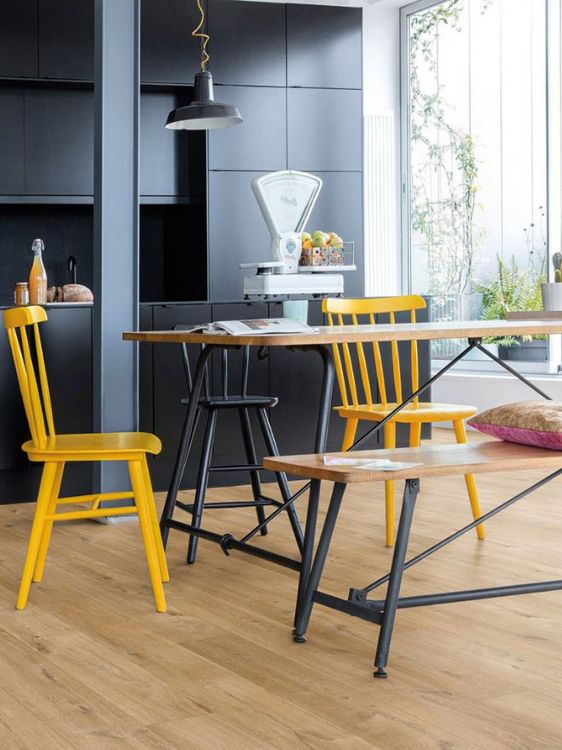 Contrasts always daring but very effective as here, black background in the kitchen, details on the legs of the table and bench and yellow chairs that illuminate the whole. Floor, from Quick-Step.
2 Maxilamp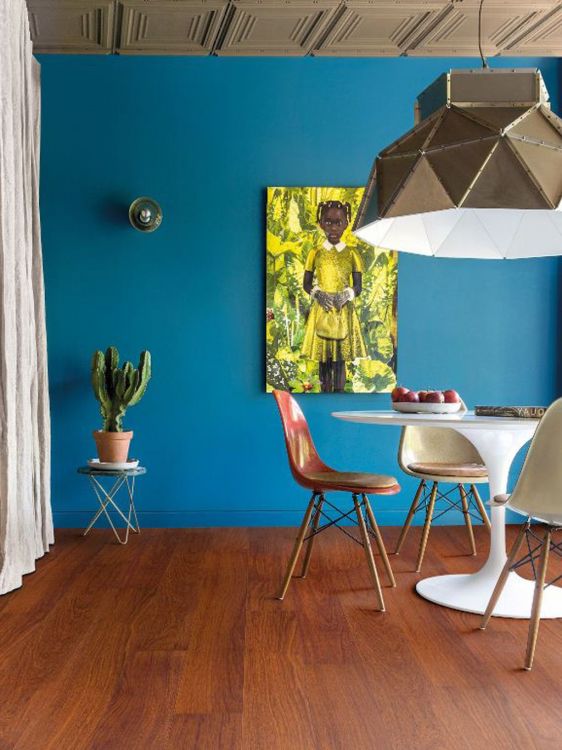 How do I update my dining room? Try a maxi pendant or floor lamp to change the image of your dining room.
Photo, from Decopraktik.
3 With an original shaped table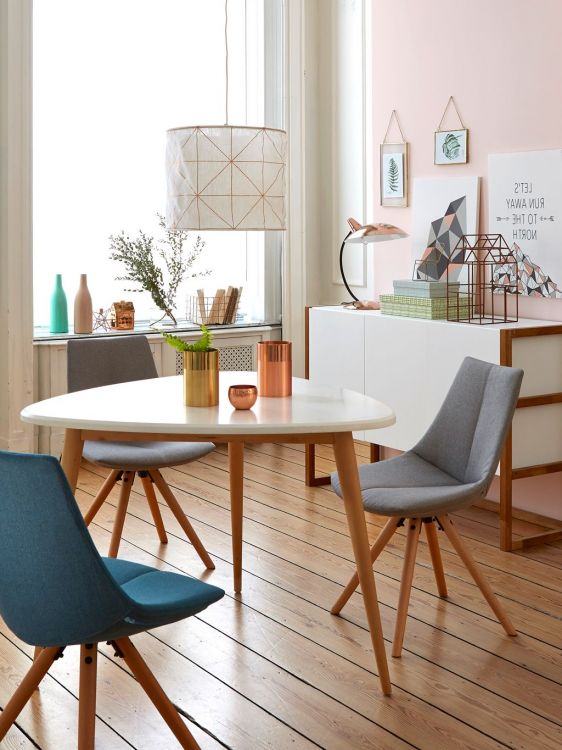 This dining room is very current and warm. It doesn't need too much space either and the original shape of the table gives it personality. Not round, not square, not rectangular. The legs of the chairs and the table in wood and the detail of the sideboard add the warmest note. All from La Redoute Home.
4 The power of textiles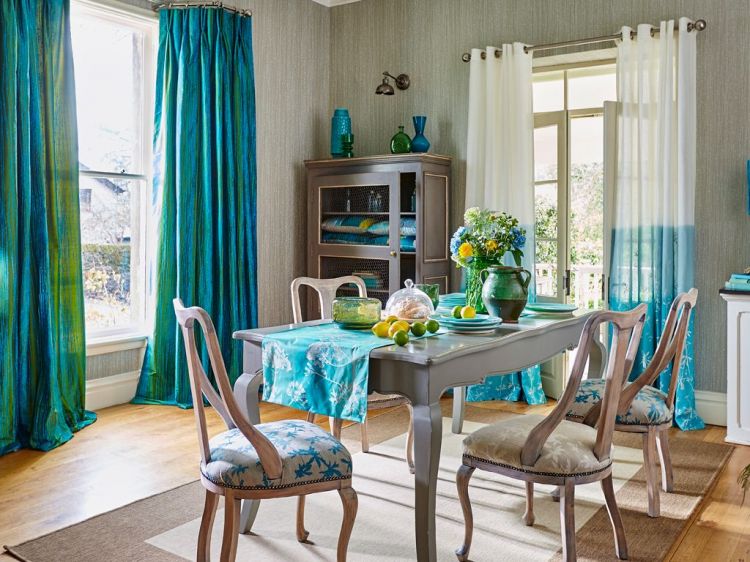 Renewing the fabrics will also get you to renew the image of your dining room: new upholstery and coordinated curtains. In the image, from the firm Harlequin, the curtains are different on each window.
5 With paint base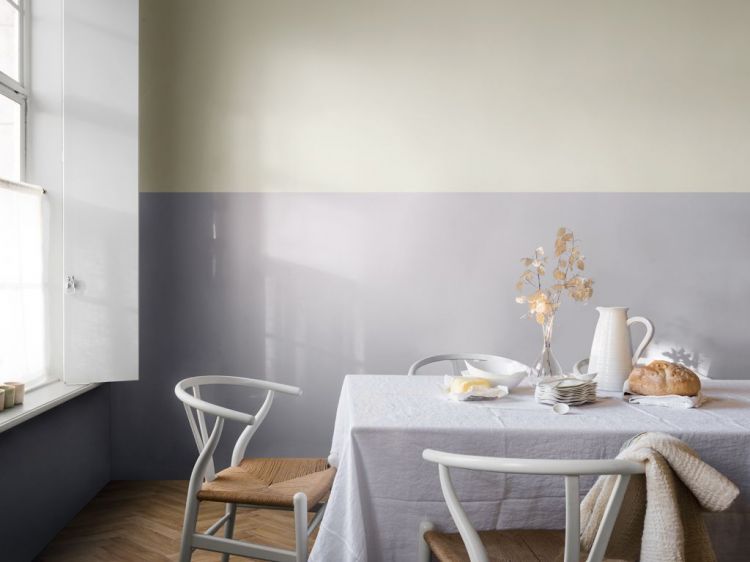 In two shades you can paint a skirting board on the wall with paint. You can even choose two finishes for the paint, gloss and matte or matte and satin for more contrast.
Shall we tell you a secret? Bruguer's new application has augmented reality that is neither more nor less than the possibility of seeing your real wall through the lens of your mobile painted in the color you want from its menu. Download it (for iOS or Android) and you will be able to see what your dining room would look like before painting it. Bruguer's photo.
6 Stripped furniture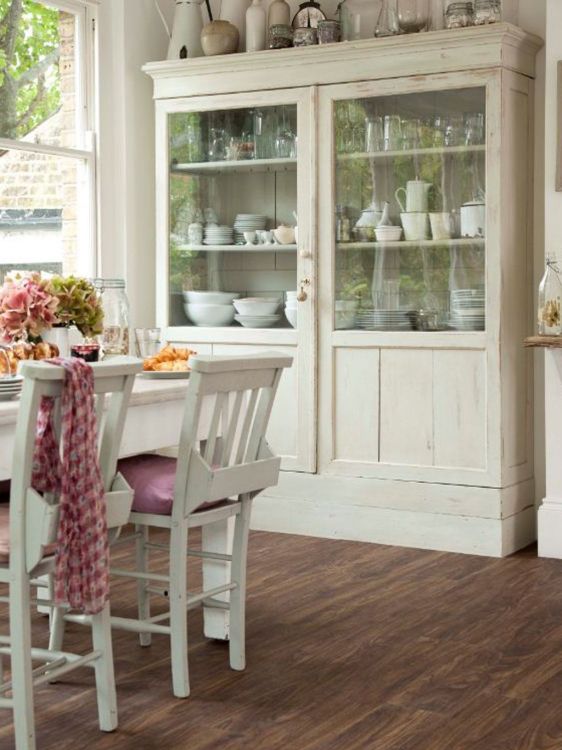 Try painting or stripping your old furniture in dark wood. The transformation will be complete. You can do it with chalk paint, very easy to apply and with a perfect result.
Photo, by Adore Floors, represented by Gabarró.
7 Auxiliary furniture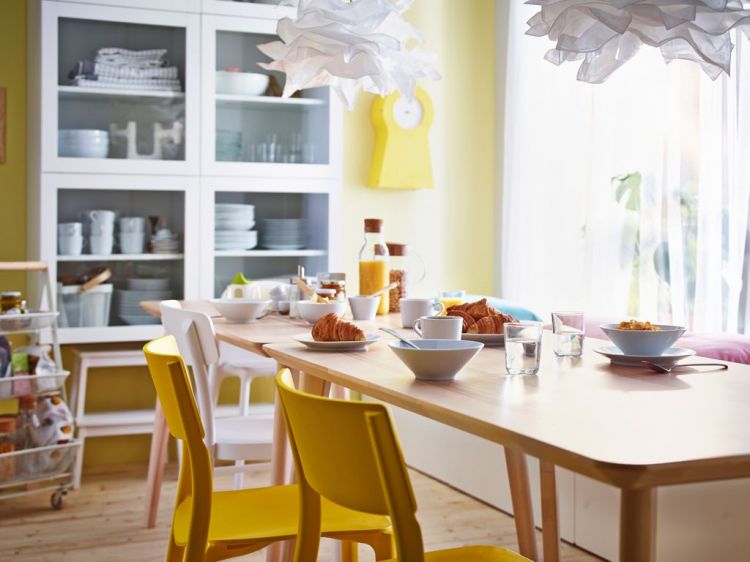 A sideboard, a display case, hanging modules, a cantilevered sideboard, shelves… Auxiliary support pieces or furniture also transform the dining room and give you many storage solutions. Everything from Ikea.
8 A very current and warm combination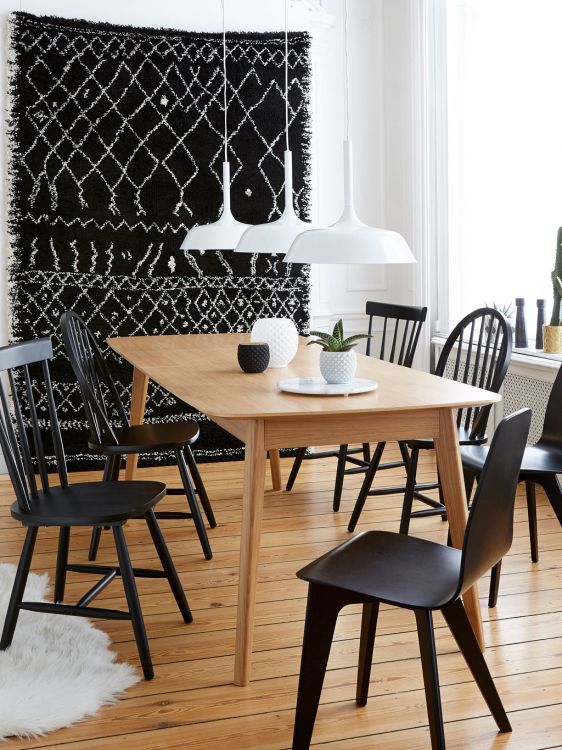 In wood in a natural and black tone. Black today and gives sobriety. Accessories, from La Redoute Home.
9 Carpet to delimit or add color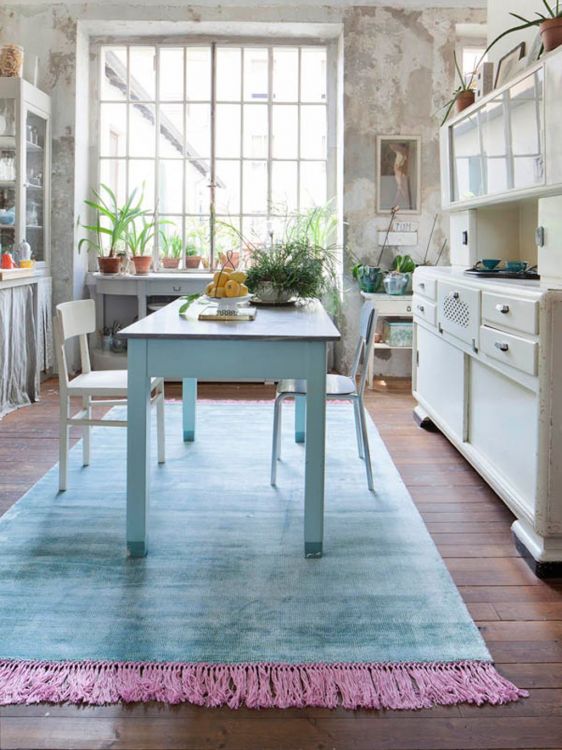 Use a rug to delimit or add color. Choose one with short hair because it is easier to clean. In addition, you can always opt for a fiber or vinyl design, like the outdoor ones, which are even scrubbed. In the image, carpet, by Karpeta.
10 Dining room in pastel tones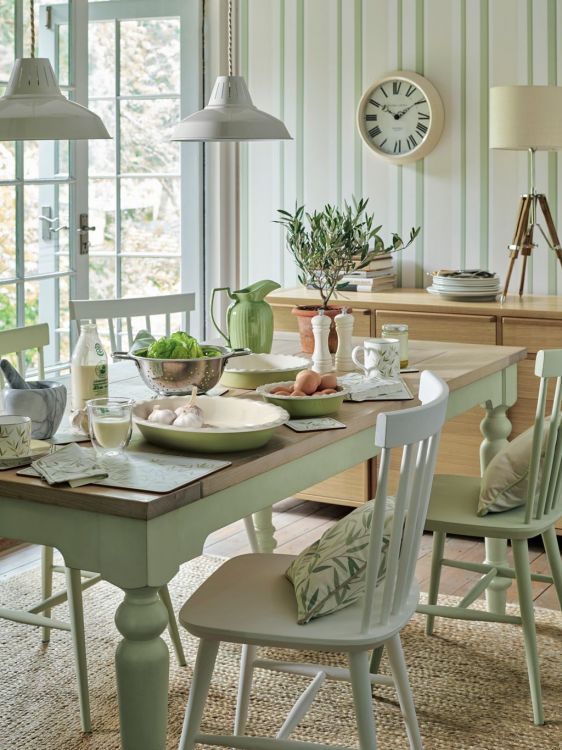 It is an option to renovate the dining room. Get inspired by this environment: instead of a lamp, a pair on the table. Perfect for rectangular tables. Photo by Laura Ashley.
11 A mirror on the wall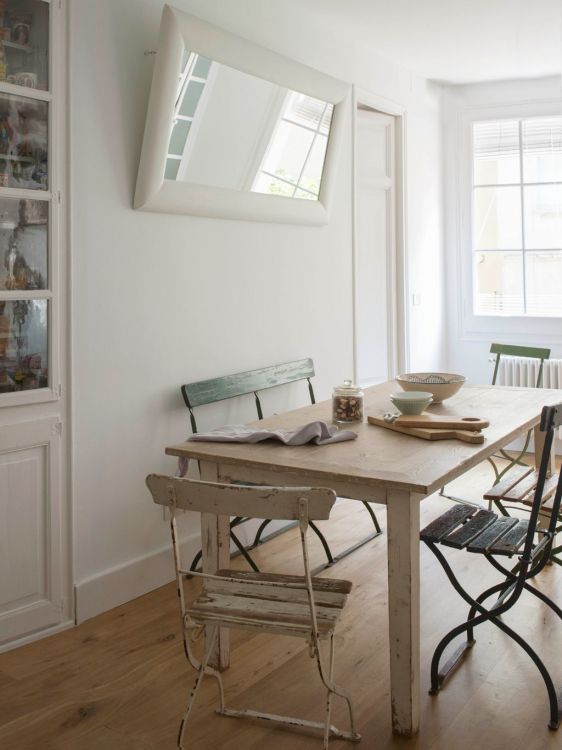 An element as colorful as a mirror can change your dining room. Here also, aged garden chairs have been combined with an aged wooden table. It is a proposal of Titan paints.
12 The importance of space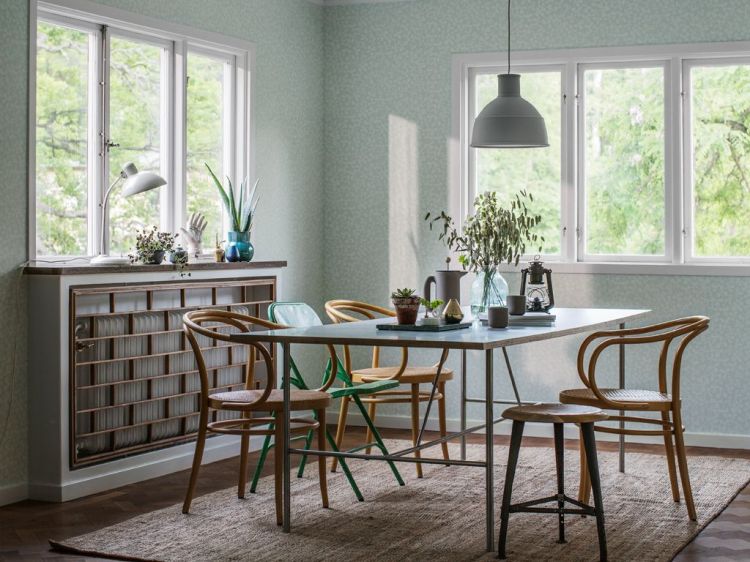 Not only the table and chairs update the dining room, but also the decorations on the table and the coverings or details that dress the walls and floor. Try a new color on the dining room walls or wallpaper. And the rug helps too. Paper, from Sandberg.
13 different upholsteries for each chair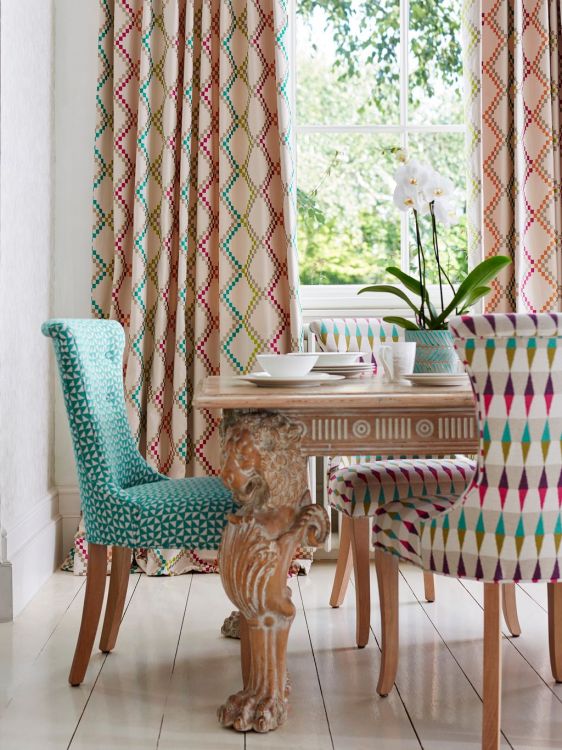 Photo, from the firm Harlequin.
14 Elegant and sophisticated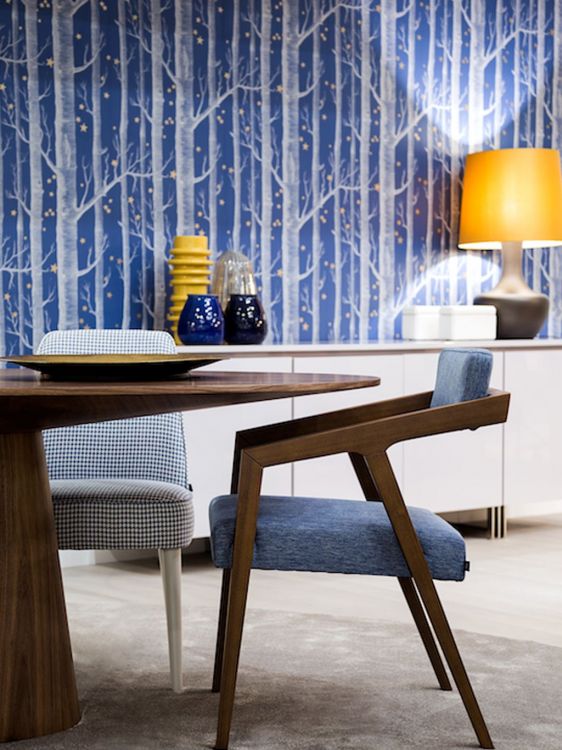 Darker woods that rely on blue as the star colour. Elegant and sophisticated.
15 With many arrangements of flowers and greens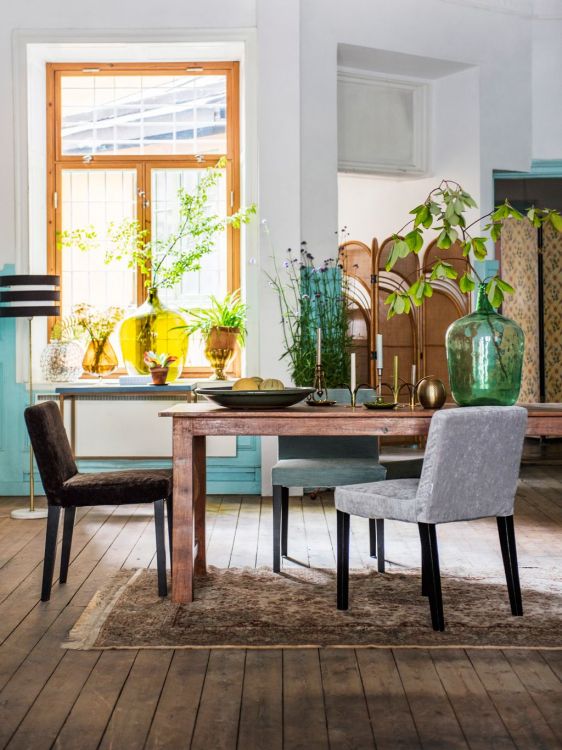 This always succeeds: add vases to the table, demijohns with leaves, mini arrangements… But put flowers or plants in the dining room. Photo, by Bemz.
16 Very Neutral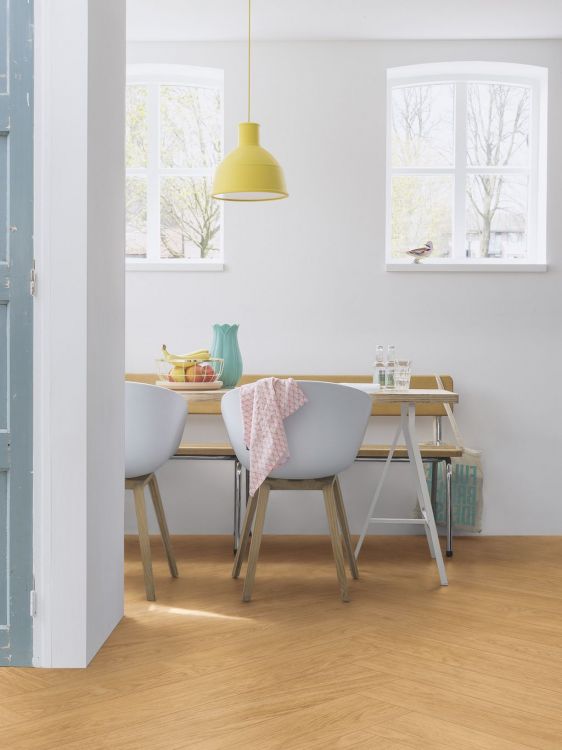 In very soft tones and with a bench as a seat. Floor in Livyn Balance oak, by Quick-Step.
17 Not only reupholstering, covers are also worth it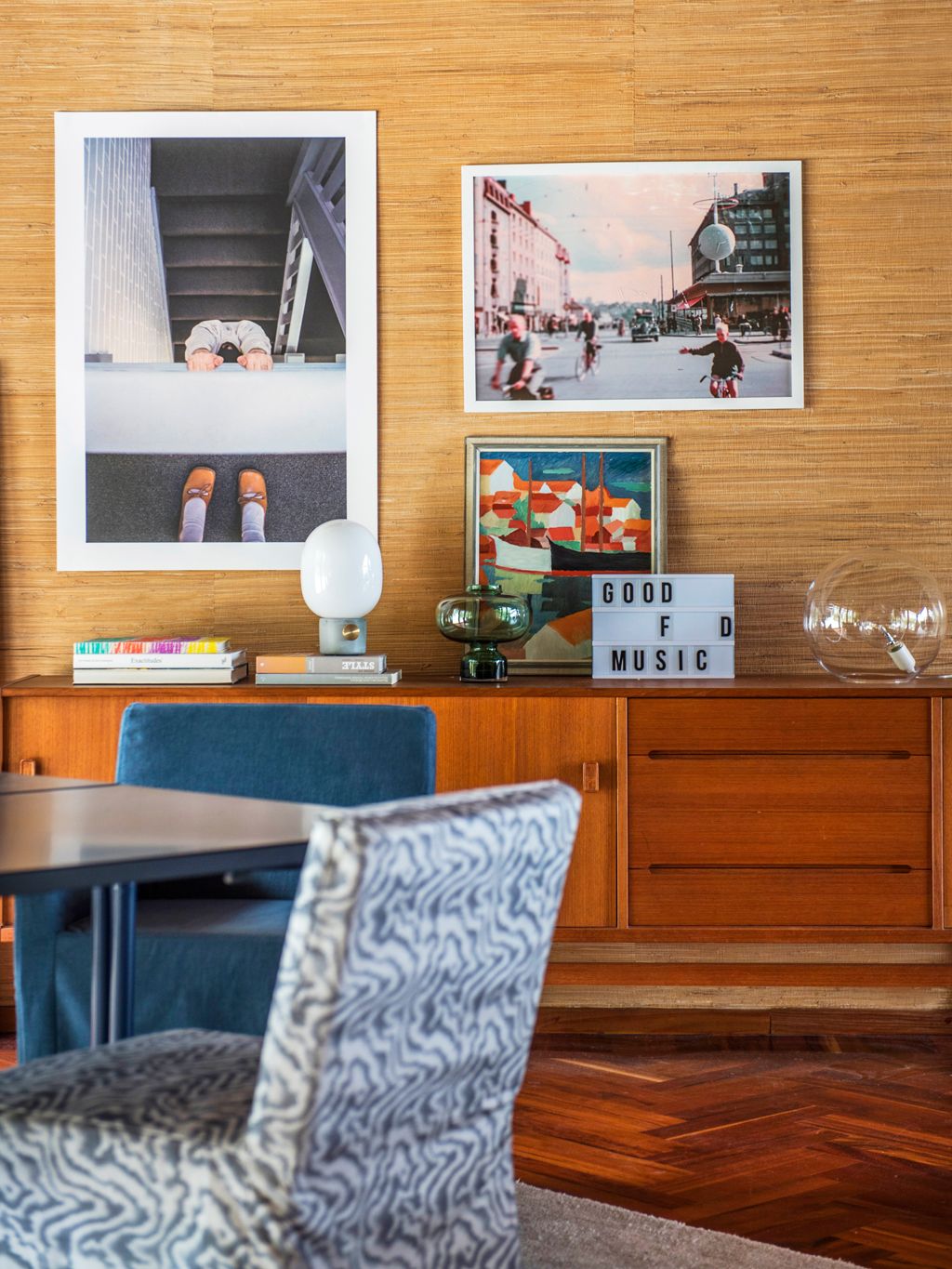 Not only can you change the image of your chairs by reupholstering them, a cover is enough. Do you know the Bemz signature? Here you have an option of this online store.
18 Review of table linen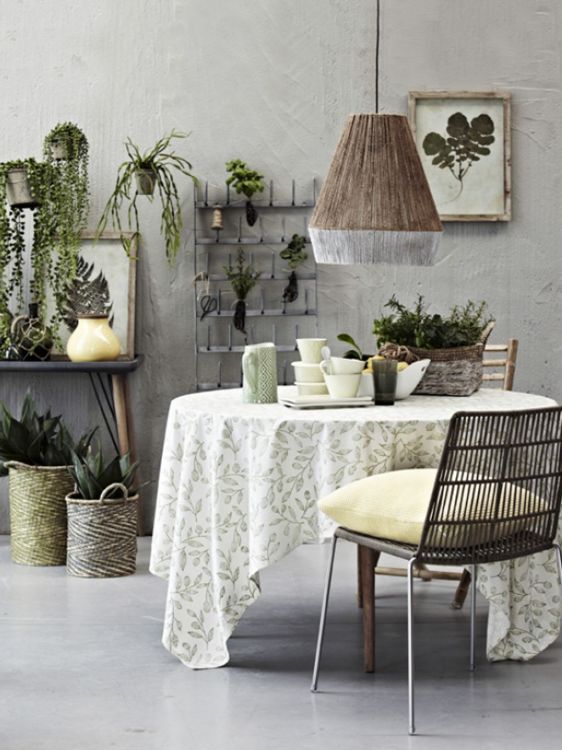 Take a look at your tablecloths. They are important when dressing the table. It is also advisable to throw away the oldest tablecloths or those with stains that are impossible to remove.
In the photo, accessories, by Lene Bjerre.
19 The most rustic corner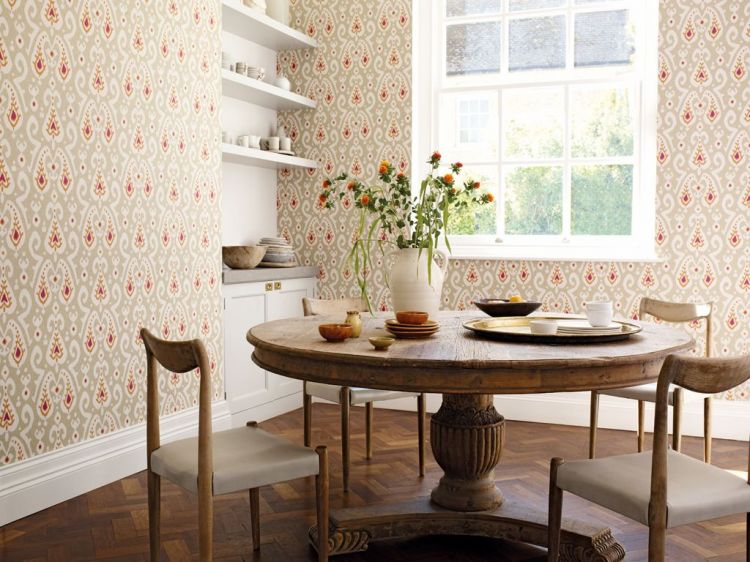 If you like the rustic or shabby chic style, this is your dining room. You can update an old table with newer chairs or reupholster and paint old chairs. A rustic table can have a lot of aesthetic value.
Paper, by Sanderson, for sale in Gancedo.
20 blank and mini
A mini dining room delimited by a carpet. Round table and white chairs. A proposal from La Redoute home.
21 Of sailor airs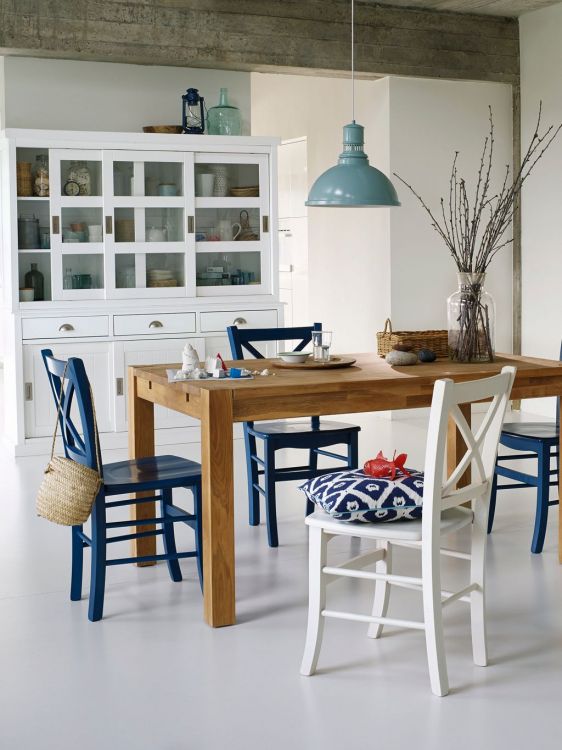 Due to the combination of blue and white, this dining room has a maritime air, although nuanced by the wooden table. The chairs in blue and white, mixed. You dare? Photo, from La Redoute Home.