Rustic decoration has more and more followers today, as more and more people discover the freshness and warmth that this style of decoration has to offer us, and that is why we will show you some ways to decorate and design rustic kitchens .
Within the styles of kitchen decoration, there is a whole variety of very attractive options.
And of course we can choose the one that best suits our personal taste and the environment we have; because it must be said, some although wonderful in appearance, require space that we may not have and others will exceed our budgets or our expectations to renovate.
Origin of rustic kitchens
Among the options for decorating kitchens is the rustic style. This type of decoration responds to an evocation of traditional rural kitchens. By itself, the name identifies what we can expect from this decoration. Rustic is synonymous with peasant or country, of a purely rural stay, where natural materials abound.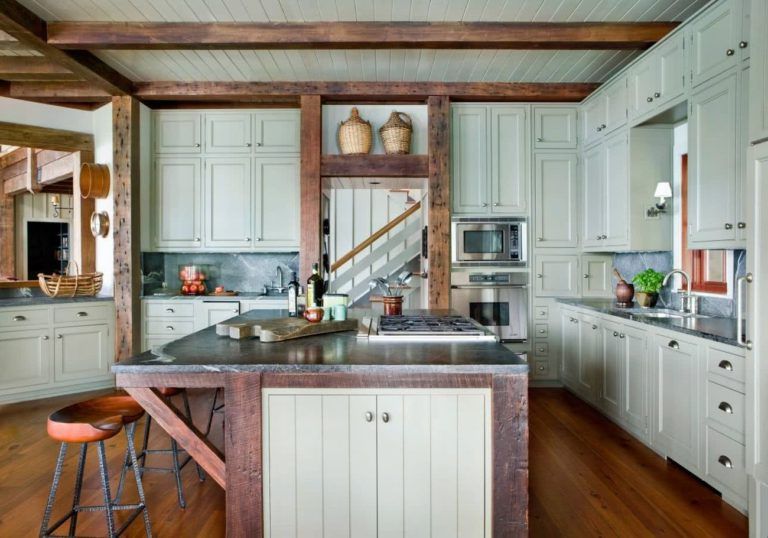 To decorate a rustic-style kitchen, we must take into account the space, because although it can be adapted to small environments, the kitchens of yesteryear used to be really spacious.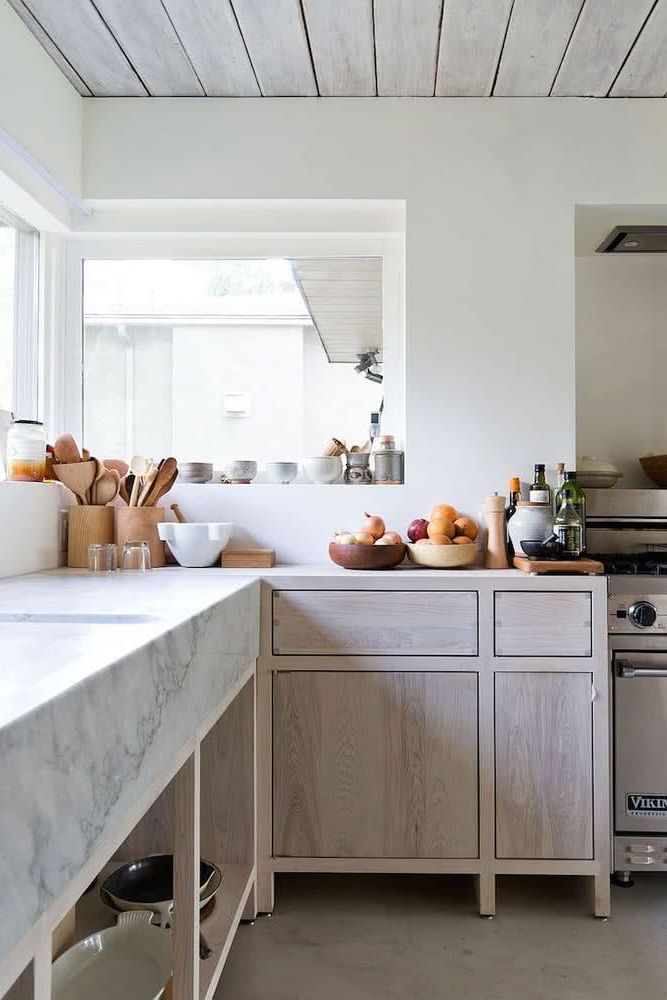 But the use of elements such as traditional ceramics, earthenware, wooden furniture, curtains with country prints, and natural wall colors should also be taken into account, because the main characteristic of this decoration is total naturalness.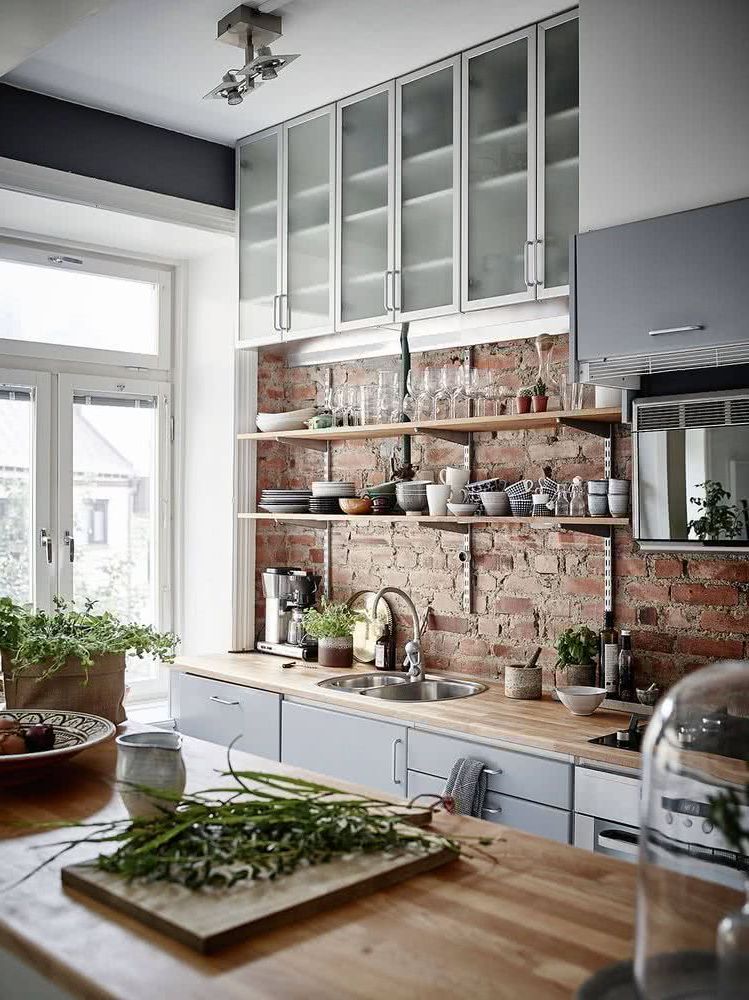 Rustic kitchen materials
To begin with, we can appreciate how one of the keys to achieving the style is to bet on natural materials such as stone, wood and iron. We would save a lot of work on the decoration if the walls are built in stone or wood and if the ceiling implements large old wooden beams.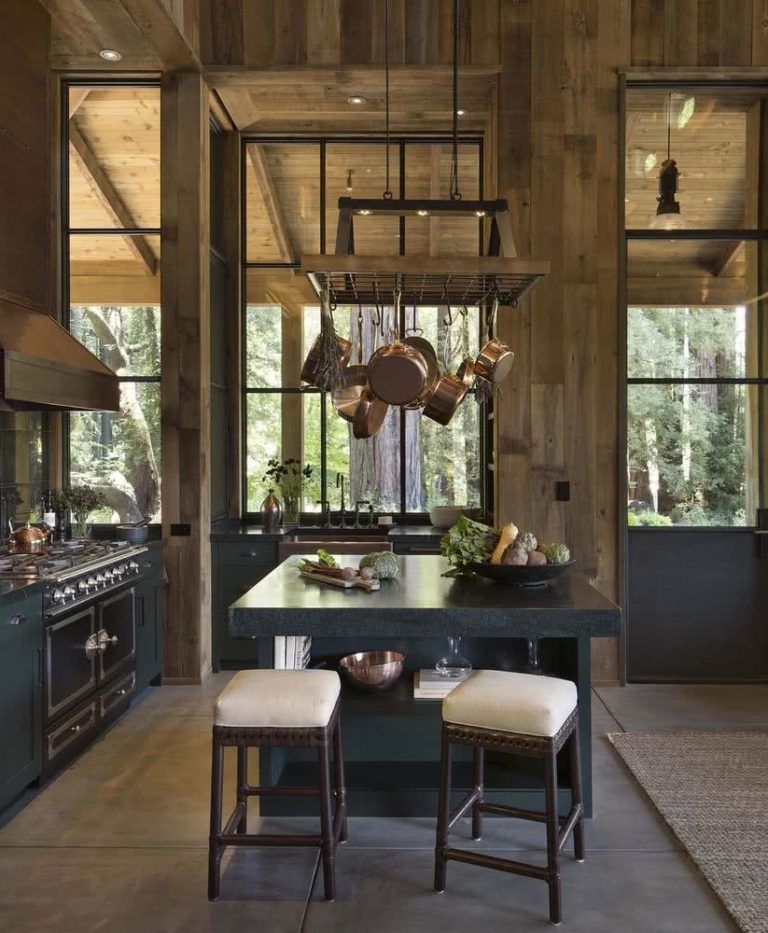 If our walls and ceilings are simply made of concrete, this does not prevent us from achieving this style, we will only require a little more rustic accessories and creativity, two things totally within our reach.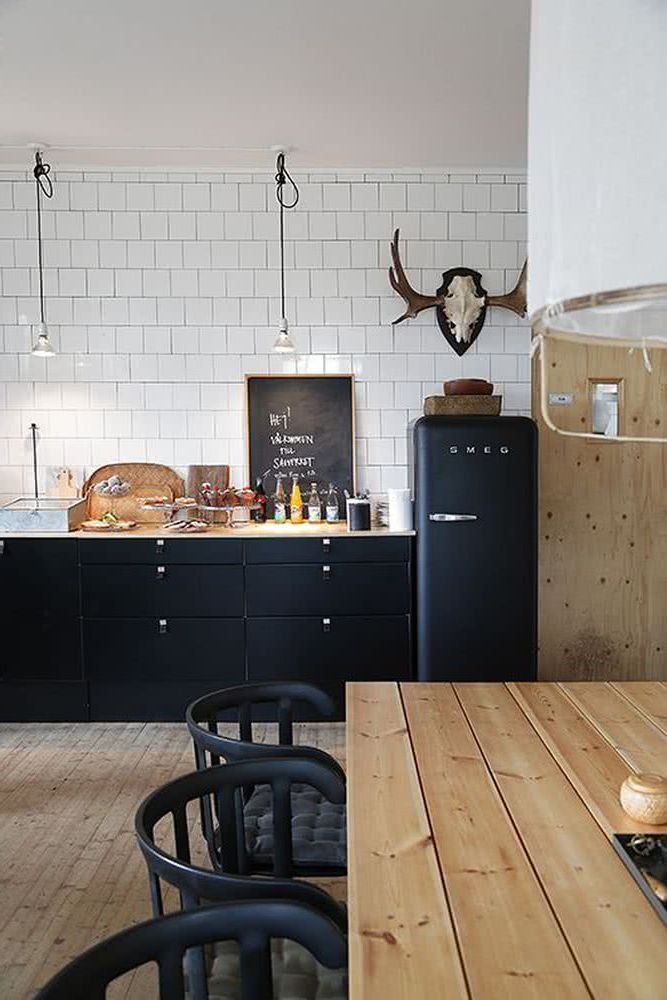 A rustic wooden table, jute rugs, can help us in this challenge.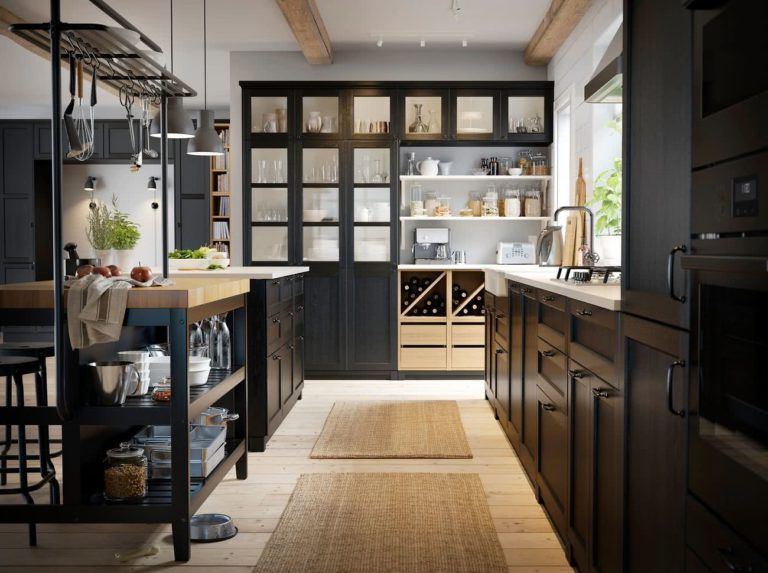 It can also be a good idea to leave a wall with exposed bricks.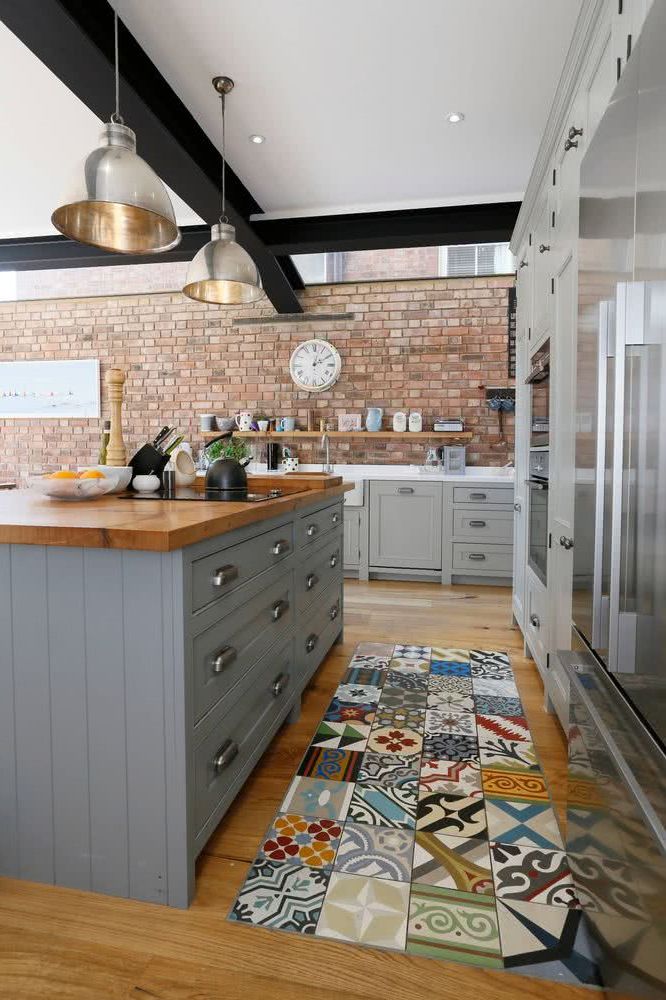 Rustic kitchen colors
As you will see, embracing the kind of natural materials mentioned above will push us towards an earthy, grayish color palette, which is a far cry from giving our kitchen the gloomy look you might be thinking as you read this. Quite the opposite, since they are colors that combined with tones such as white and details in black or dark gray, give us one of the most elegant and beautiful spaces.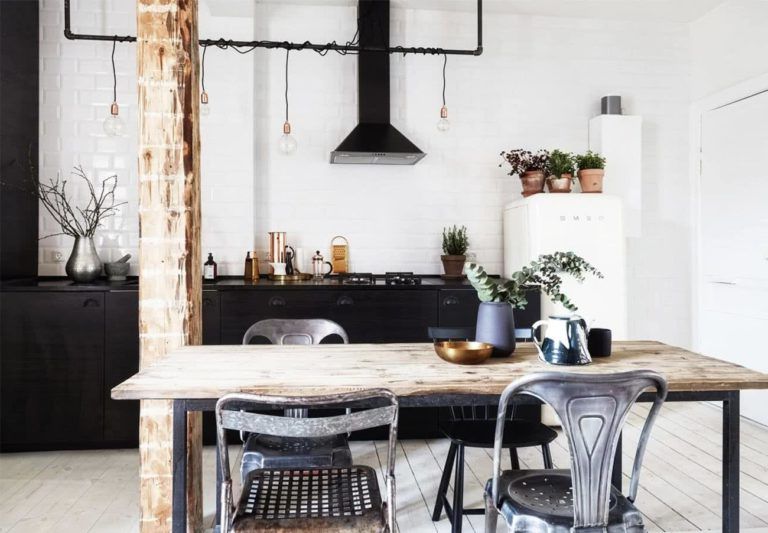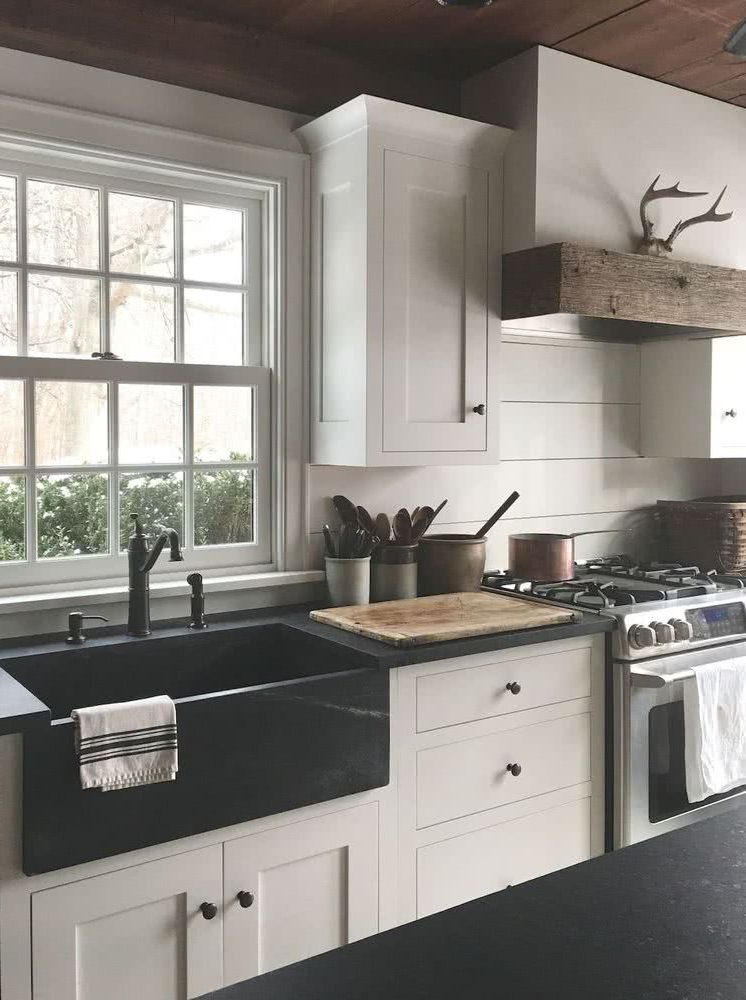 White walls and rustic wood furniture.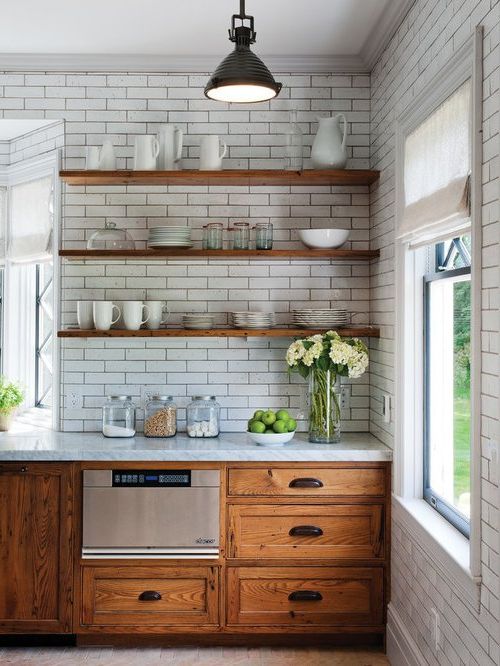 If you don't want to get complicated, you can use different shades of white both on walls and furniture, leaving some details in wood.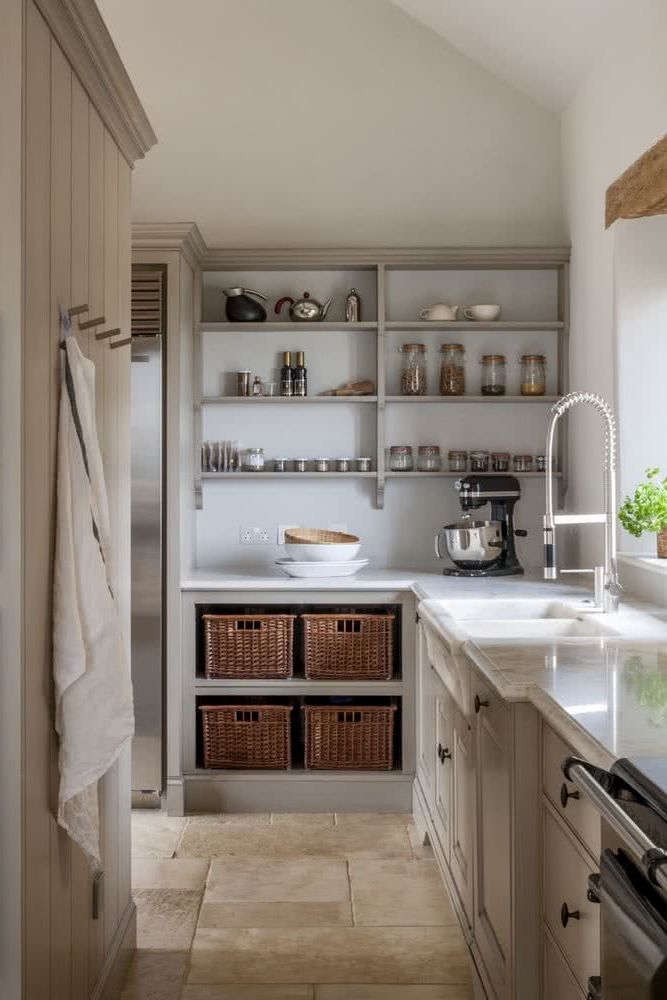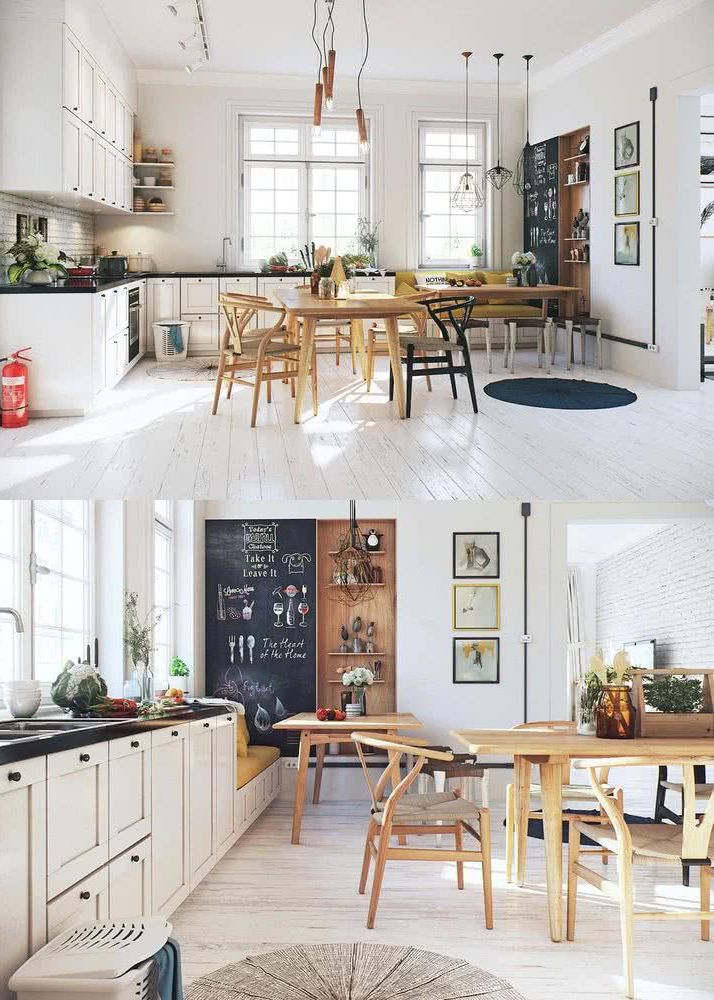 Furniture
If you live in a city and want to feel a little closer to nature, you can opt for a rustic decoration of one of the most important rooms in your house: the kitchen. To give it a rustic touch, the most important thing is the furniture, whose material will be wood.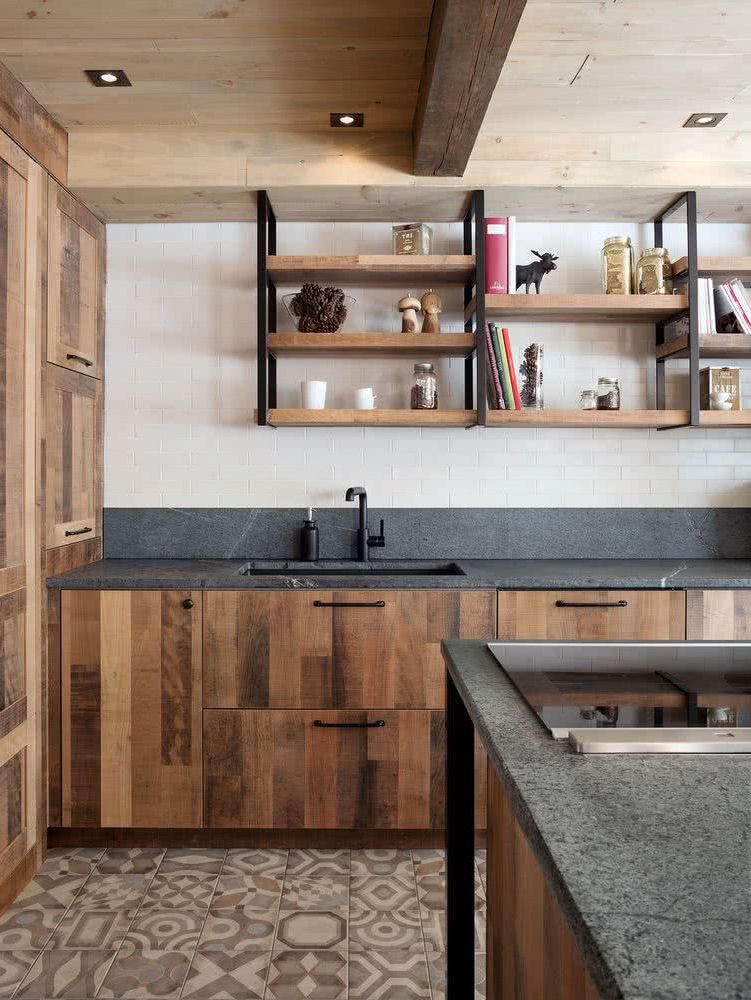 You must not forget the details, for example, a floating wooden shelf or metal lamps, which can add a lot of charm.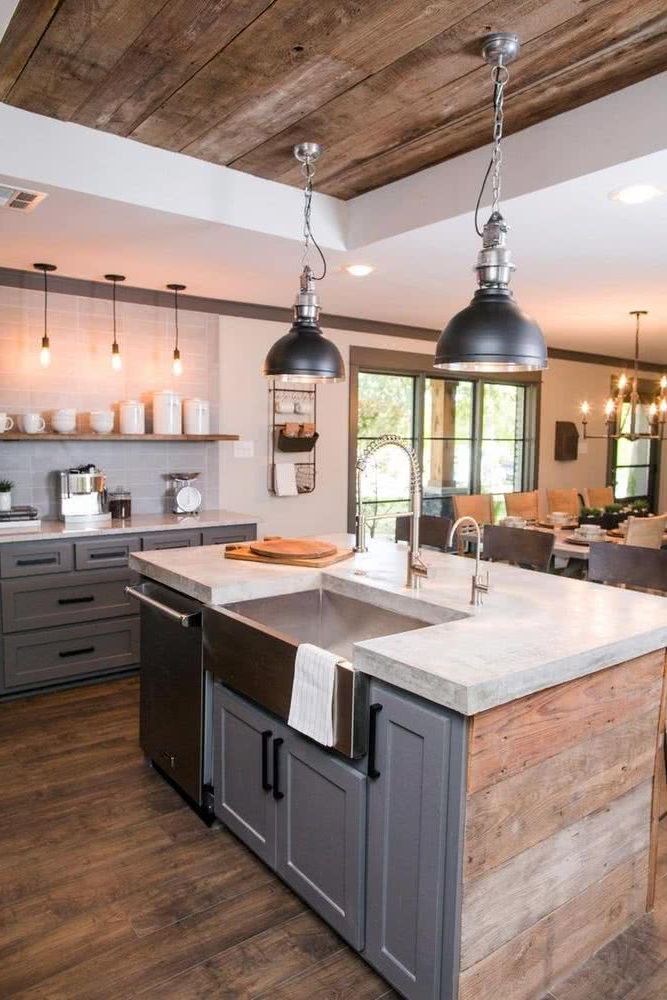 Here we see a totally rustic kitchen with wooden furniture and some very important details that give it a very special touch. On the one hand, the island in the center of the kitchen, with some built-in drawers to store different utensils. On the other hand, we can see an open cabinet with white crockery. The black details make it look very elegant.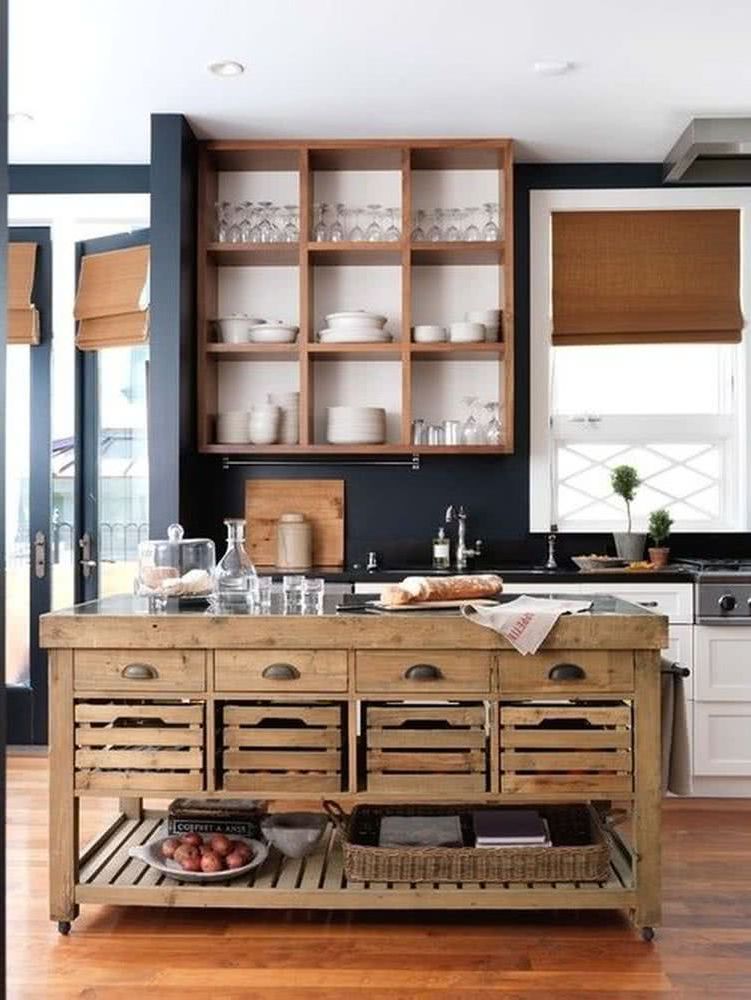 This is a much more avant-garde rustic kitchen, with an urban touch, since the furniture combines wood with stainless steel. Likewise, it incorporates a countertop in the center of the kitchen with numerous metal seats.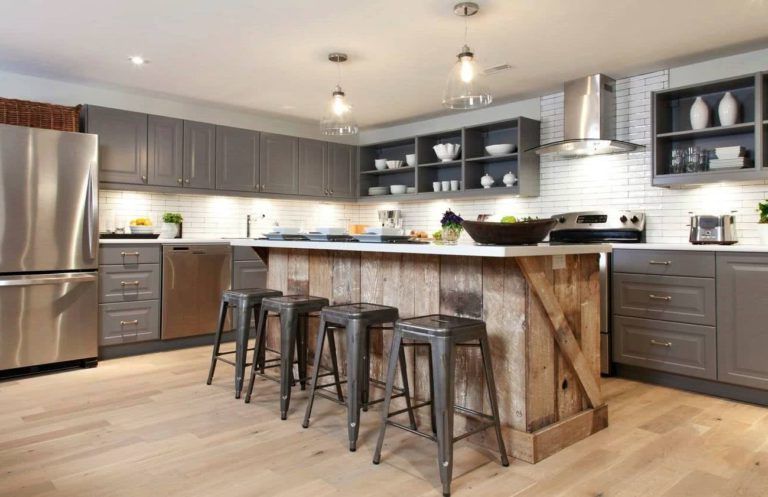 Lightning
Good natural light, also very important in this style, will make our spaces look super fresh and spacious. There are plenty of lamps that would suit this style very well. In these photos you can see some examples, such as bronze or brass lamps.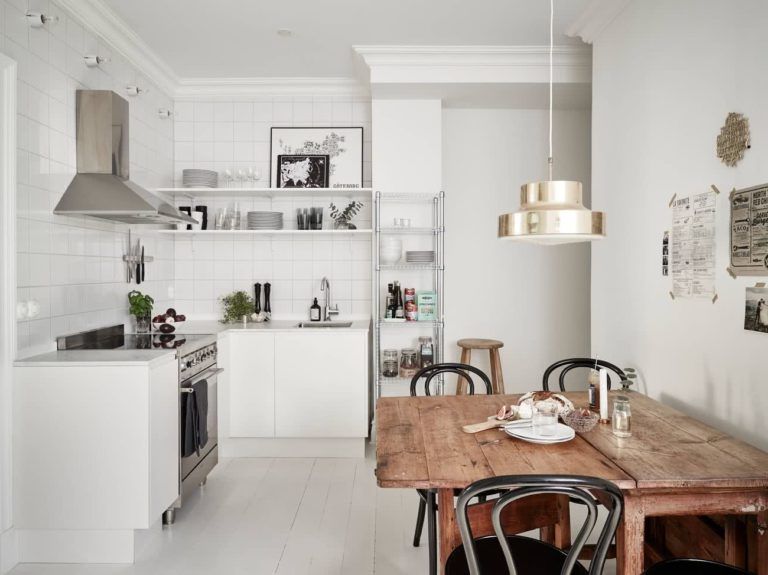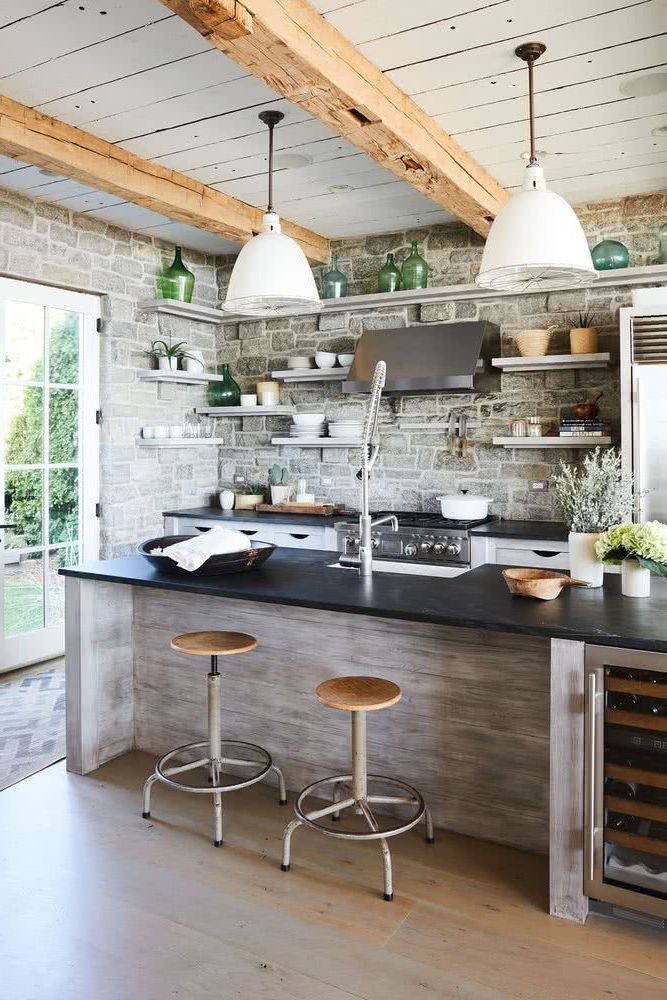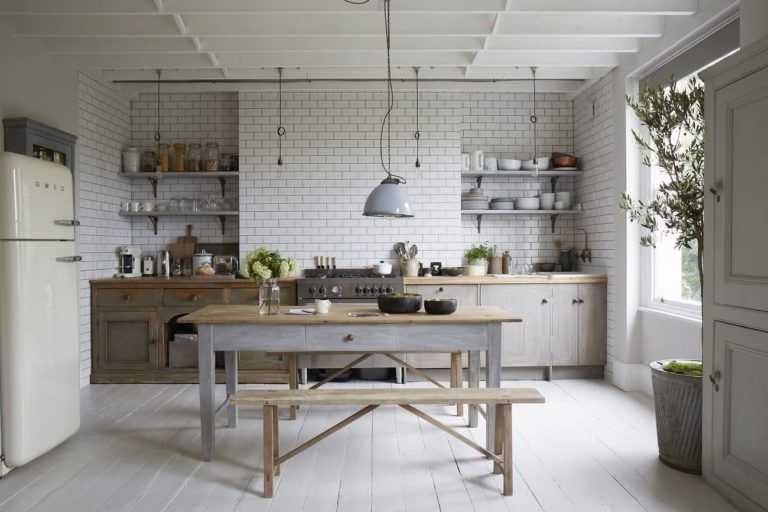 Sinks
Metal sinks are a real accent for rustic kitchens, and they are hugely popular today. They are ideal for achieving an old and modern look at the same time, since everything comes back in fashion, and those vintage sinks are one of the most popular in modern decoration.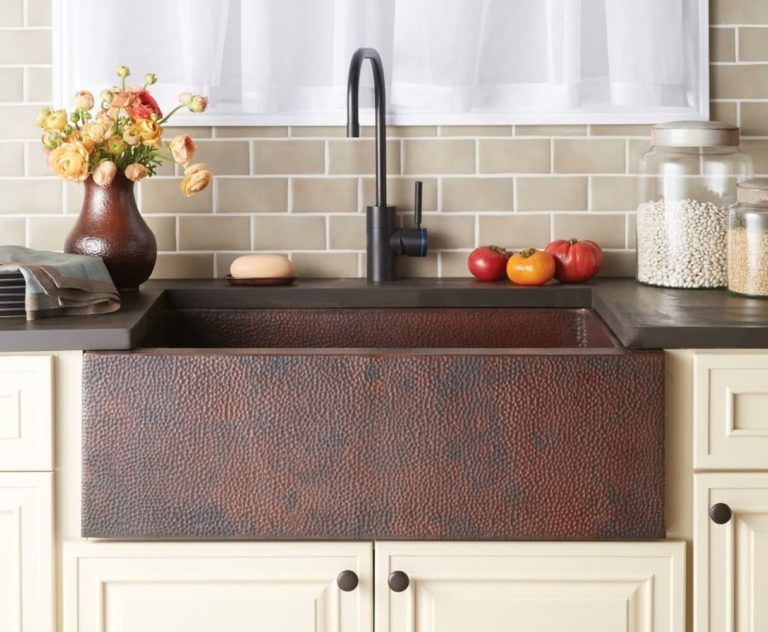 Being the rust tone that characterizes them, in addition to an ideal way to create a focal point, the best way to add elegance and sophistication to the space. You can choose from a huge variety of formats and styles, ranging from the classic square or rectangular shapes to circular ones.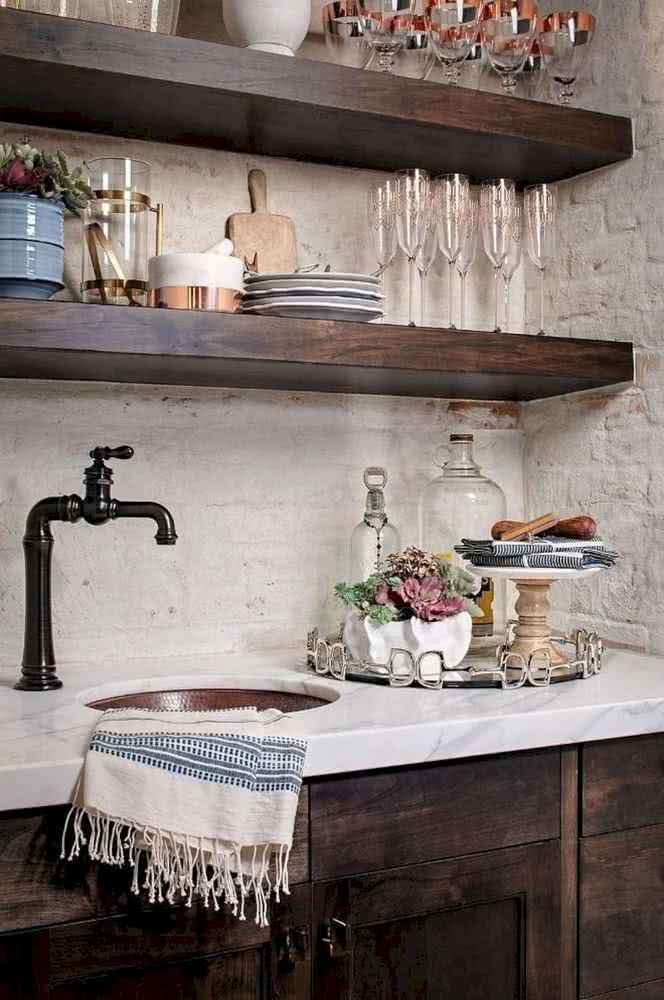 They can come with grids included, where to put the dishes to dry after being washed. They are also offered in stone, such as marble or granite.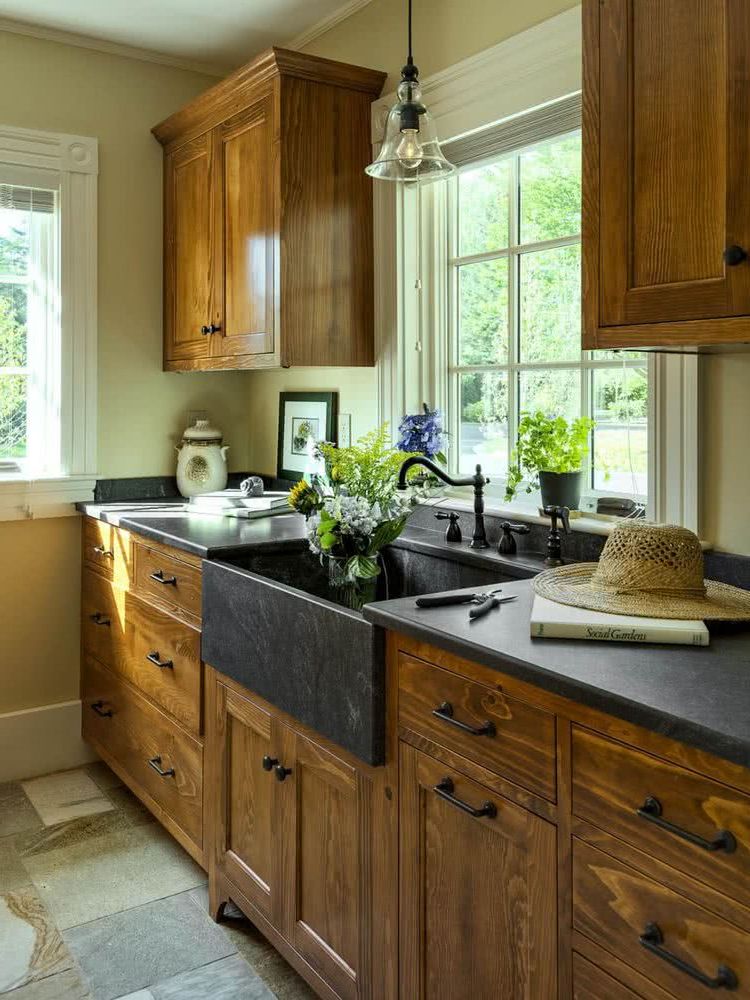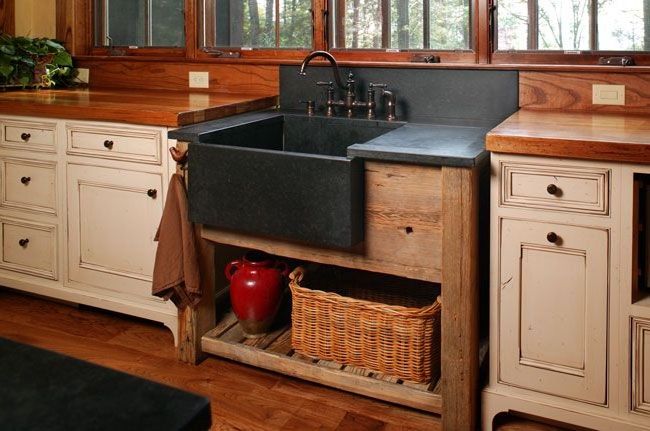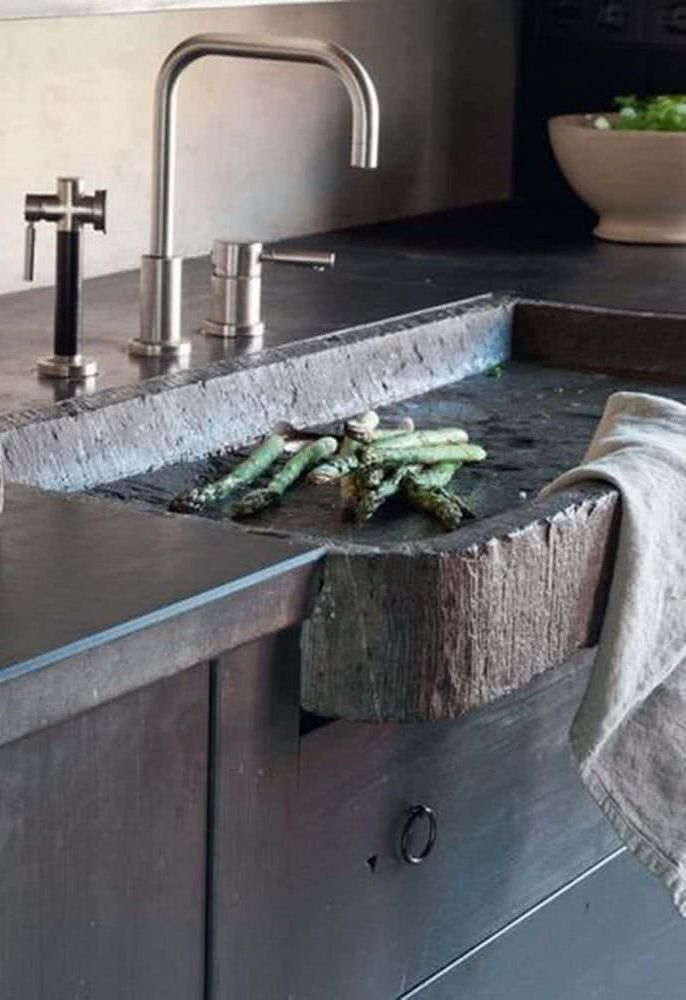 But there are also ceramic sinks for this type of kitchen, for example, the ones we see in the images below.