Is the dining room too small? It is clear, you urgently need an extendable table and some ingenuity to gain storage space for the kitchenware.
Dining room with antique furniture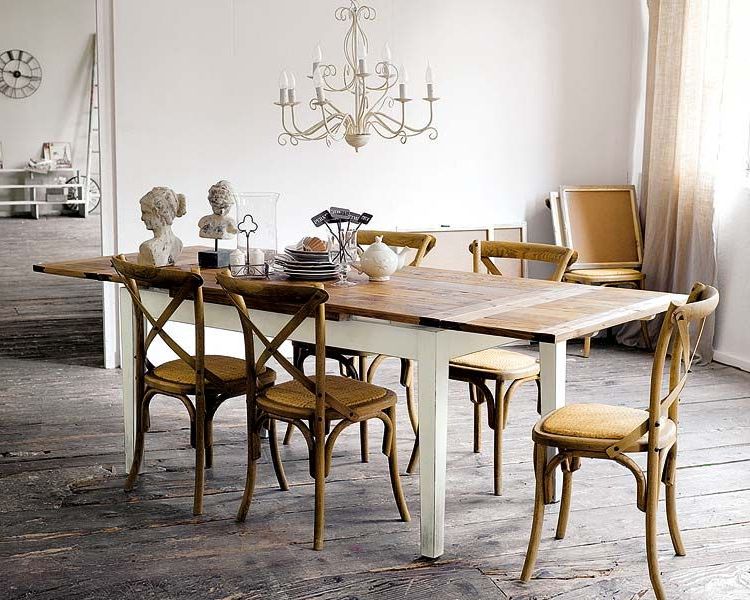 The retro is fully current. It takes recovering pieces or resorting to auctions and antique dealers to update what was once in the past. Take note: the white color reduces the weight of the dark tones, very common in this type of pieces. If you are going to recover a piece of furniture, take the opportunity to wash the wood, give it a whitish patina or paint one of its elements white. This extendable table, in natural solid pine, has legs painted in a slightly aged ivory colour. It is the Tradition model, it measures 1.60 x 0.90 x 0.78 m and reaches 2.40 m in length (€489). Tradition chair (69 €). Everything from Maisons du Monde.
A current and feminine dining room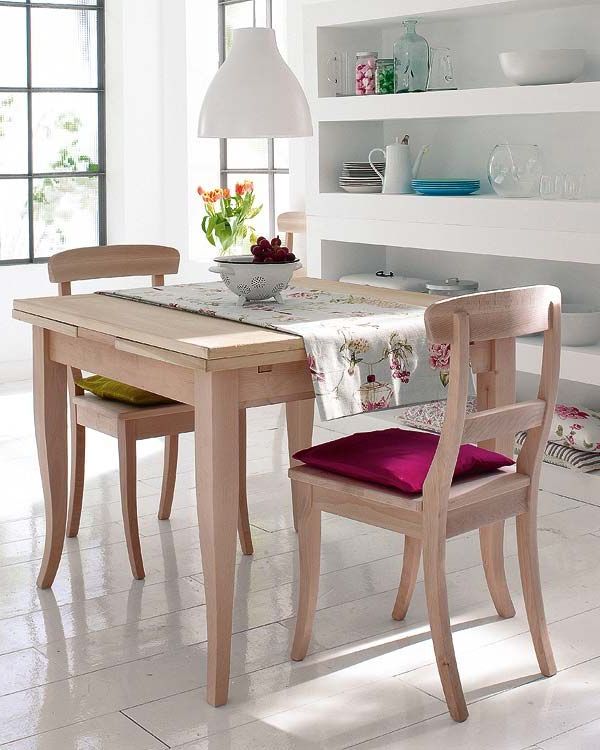 An evocative environment, in light tones that multiply the light with a delicate result and discreet brushstrokes of color; this is the best solution, if you do not have a spacious dining room. A square table, perfect for a couple or a small family, that becomes a rectangular model, with much more capacity, when you decide. If you choose an expandable design, try to make its opening comfortable. It is preferable that the wings are integrated into the structure of the table when you close it; In addition, many models hide wheels on the legs that facilitate their movement, since they tend to weigh quite a bit. Table and chairs, from Carmöbel.
A rustic dining room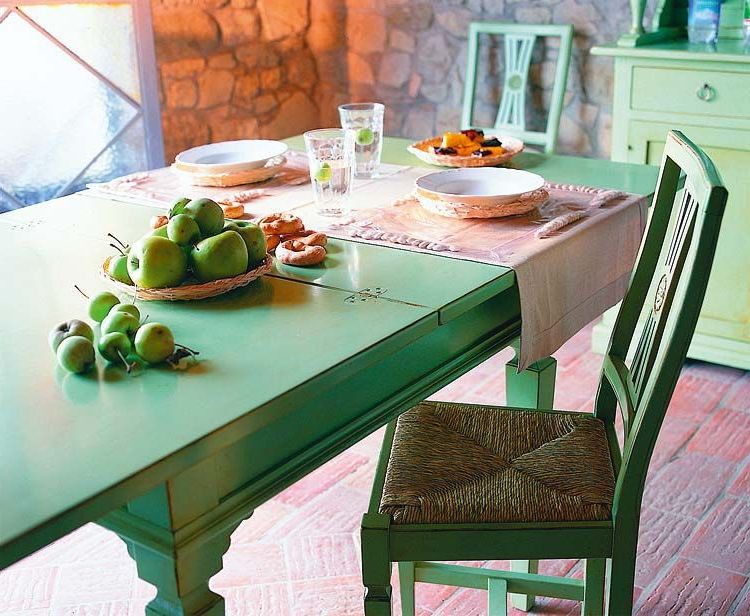 Dining rooms and kitchens that smell of firewood or hot food often bring back pleasant memories of country getaways or town vacations. If you want to reproduce a similar atmosphere, choose wooden furniture, stained in a shade of lava green, and chairs with rattan seats. The extendable table adds a plus of functionality. Haiti table, in 1 x 1 x 0.80 m (€1,559) and chair (€286). Everything for sale at Portobellostreet.es.
Dining room with round table for 2, 4 or 6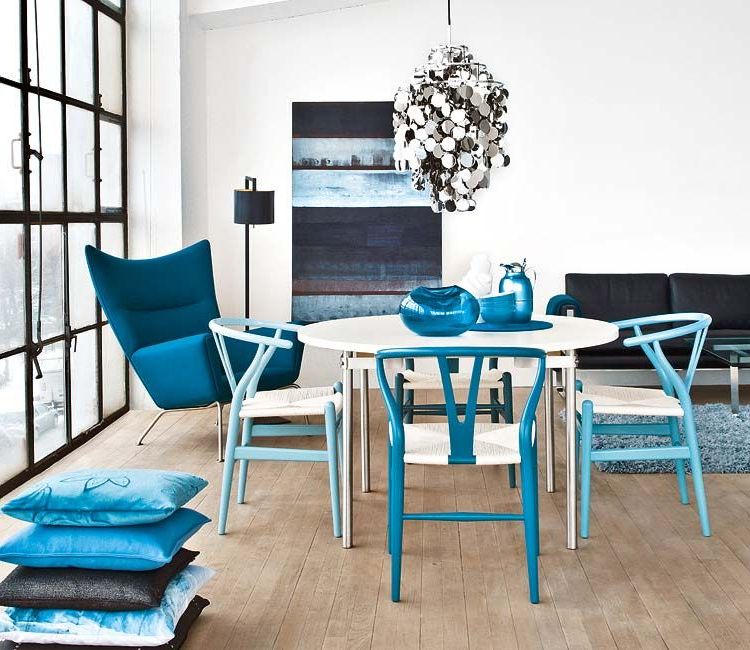 A disparate mix of pieces that is balanced thanks to the relaxing tones chosen to decorate this environment. How to gain space? Your ally is an extendable table. And you don't have to think about the old models. The designs have been adapted to the needs of our houses. Your table will look sculptural closed and will be perfect when the floor is filled with people. Here it has been accompanied by a classic in the world of chairs, now in colour. From the Carl Hansen firm: CH 388 table, 1.20 m in diameter, closed with two 60 cm extensions, and Wishbone chair (€682 approx.).
Dining for the whole family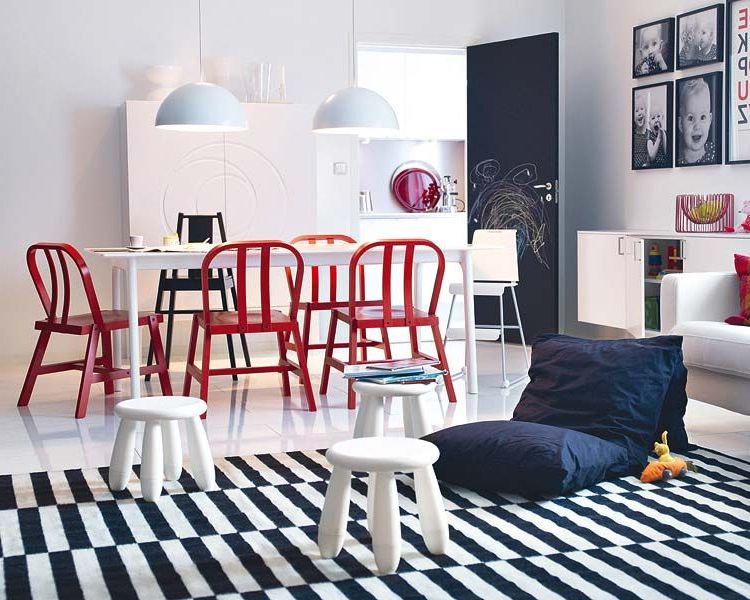 Numerous or not, the truth is that with children all space becomes small. If you are one of those who thinks that sitting down to dinner around the table in company is an occasion to enjoy, functionality is your thing. With a rectangular design you will have the space you need to eat, do your homework, play… From Ikea: Sjövick table, 1.95 x 0.98 x 0.74 m (€253.28); Ikea PS Såga chair (€60.93); Sjövik model sideboard (€405.86); Stockholm Rand rug, in 3.50 x 2.50 m (€273.63) and Mammut stool (€4.99).
A dining room with functional design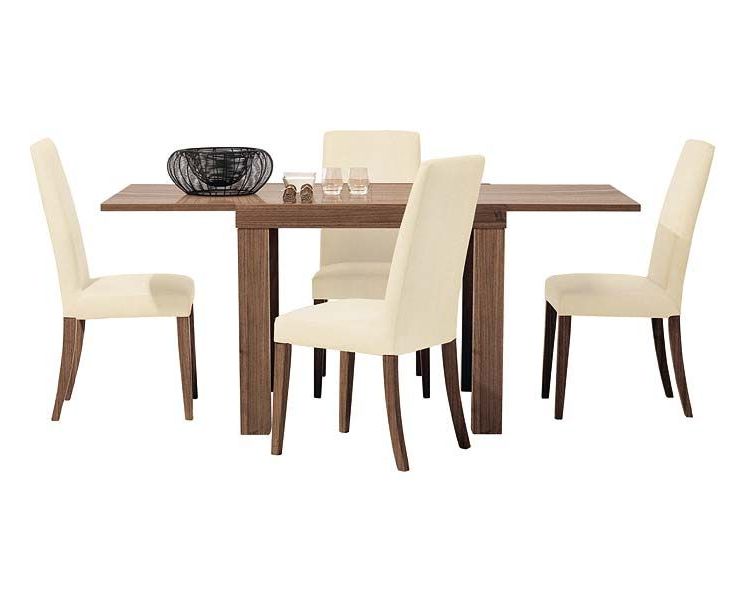 Sober, warm and elegant; with a simple movement, you get more space for your guests. The Occa table measures 91.5 x 91.5 x 75 cm and is 1.80 m long. Double its size! Nicole chair, upholstered in fabric (from €99). Everything from Bo Concept.
Functional furniture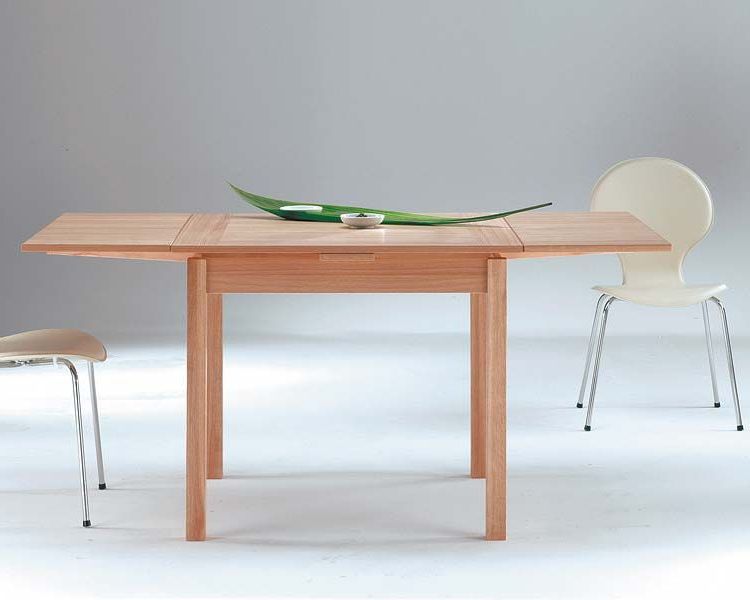 Look for an extendable table and stackable chairs that don't weigh you down. Dinex table by Domus, in beech, cherry and wenge; it measures 0.90 x 0.90 x 0.76 m and is extendable to 1.70 m (€313.50). Xuxa chairs by Paco Capdell, stackable and in polypropylene (from €120 each).