Adolescence is a special time in the life of any child. It is a time of discovery, of forming hobbies and interests, of discovering relationships and enjoying the first real taste of independence. Parents can do many things to help their children through these several years of transition to adulthood.
One of the best gifts you can give is a place that reflects your own unique personality. That is why we will show you a few ideas and photos for decorating youth bedrooms.
The decoration must combine practicality, simplicity, good taste and joy; all desired features in a youth room. That is why we will show you some photos and ideas of simple rooms, contemporary in style and full of energy and good taste.
Points to consider
If you're looking for teen bedroom ideas, think about what your child loves and try to see their room from their perspective. A teenager has a different concept of a bedroom than an adult: more than just a place to sleep, it's where they escape from the demands and rules of the world.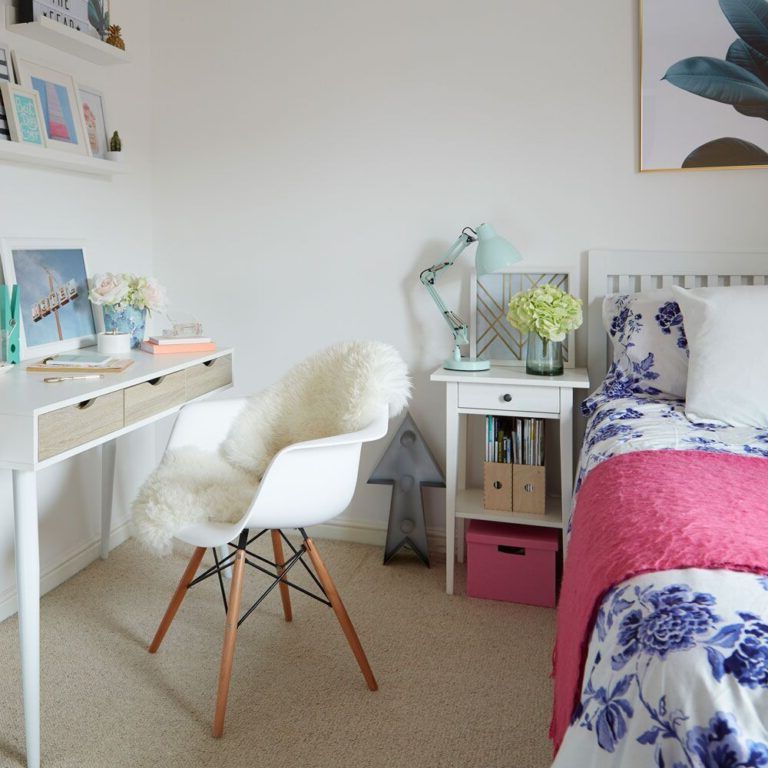 There are few places where a teenager can express themselves without shame. The room is the best option. Your favorite things are diverse and sometimes jarring, but with a little planning, all ideas can come together. It is important to keep in mind that your bedroom is an expression of who you are.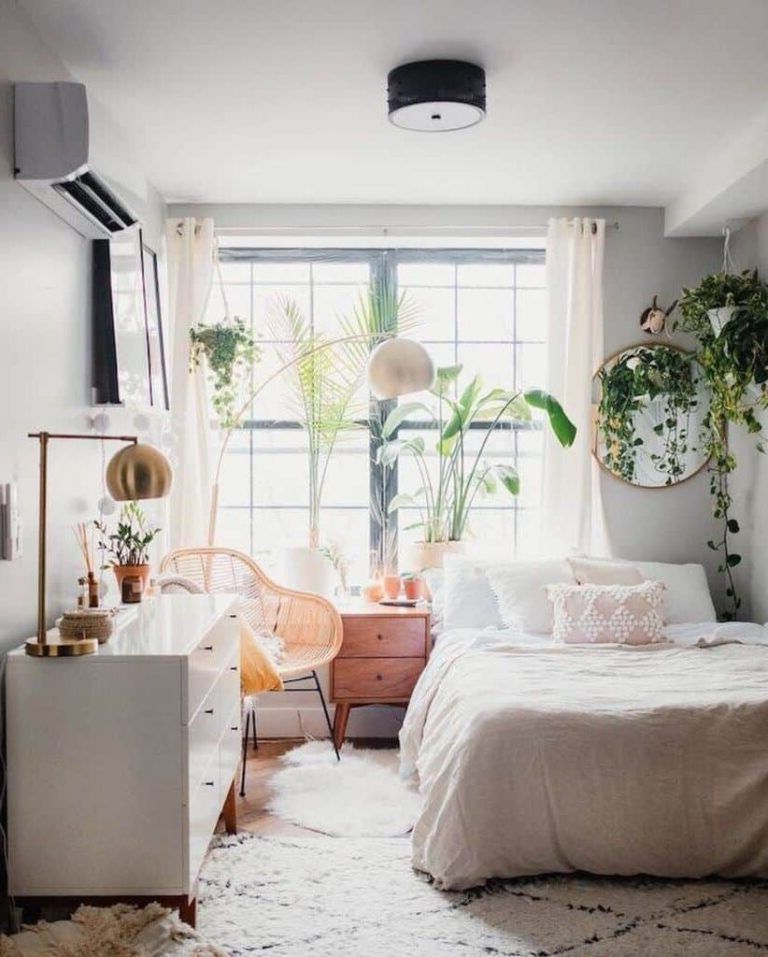 Today's teens are design conscious and very up to date on the latest trends. But they are halfway between childhood and adulthood. Most teens have beloved toys that they're not ready to give up, yet they want a room that's more grown-up and more sophisticated than their childhood room.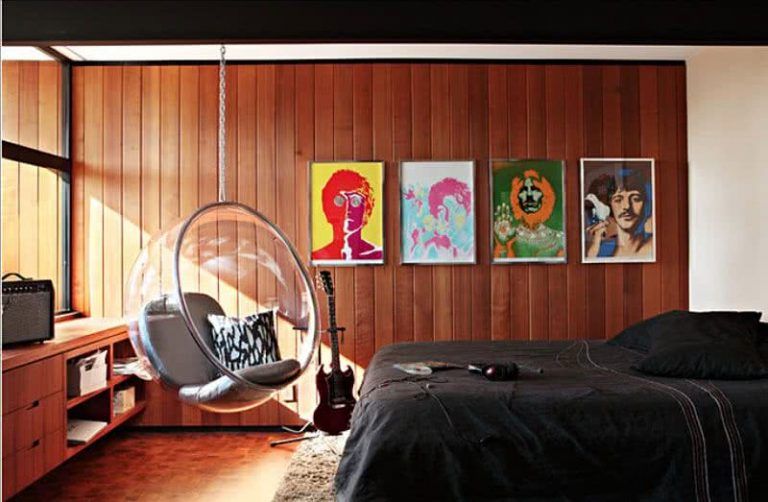 A teenager will appreciate that his room is his own mini-apartment where he can comfortably spend most of his time. Regardless of the size, a teen's bedroom should be versatile enough for homework, hanging out with friends, lounging and sleeping, all while reflecting their personality.
Define different areas
See your bedroom as more than just a sleeping space. As they begin to explore their independence, having a room where they can hang out, study, and rest with friends is almost more important than sleep. And the social aspect of a room is very important. The following areas in your room should be creatively addressed:
a sleeping area
a study area
A place to rest with friends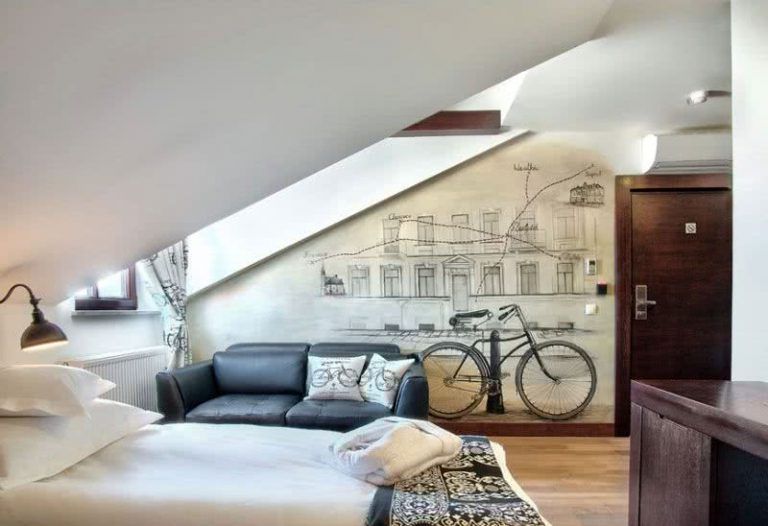 If small space is an issue, try to envision creative approaches to meet your multipurpose room goal, for example: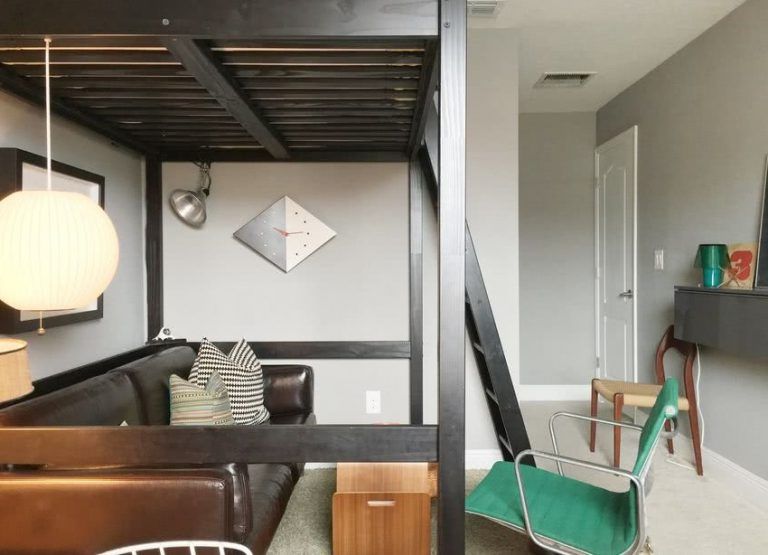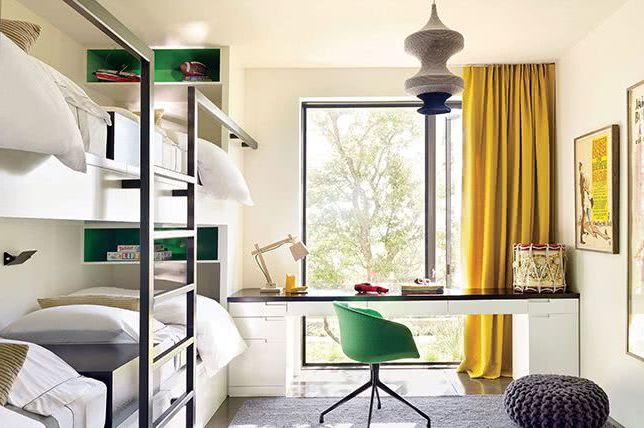 A vertically oriented study area, for example, a small writing surface and use the space above or below for storage.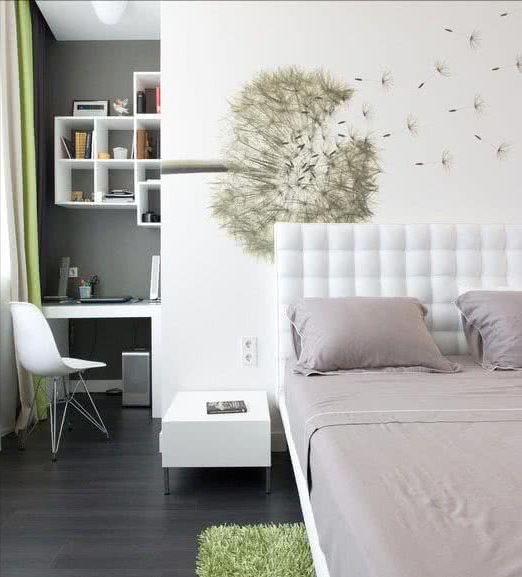 Cork or magnetic dry-erase boards can declutter your desk surface.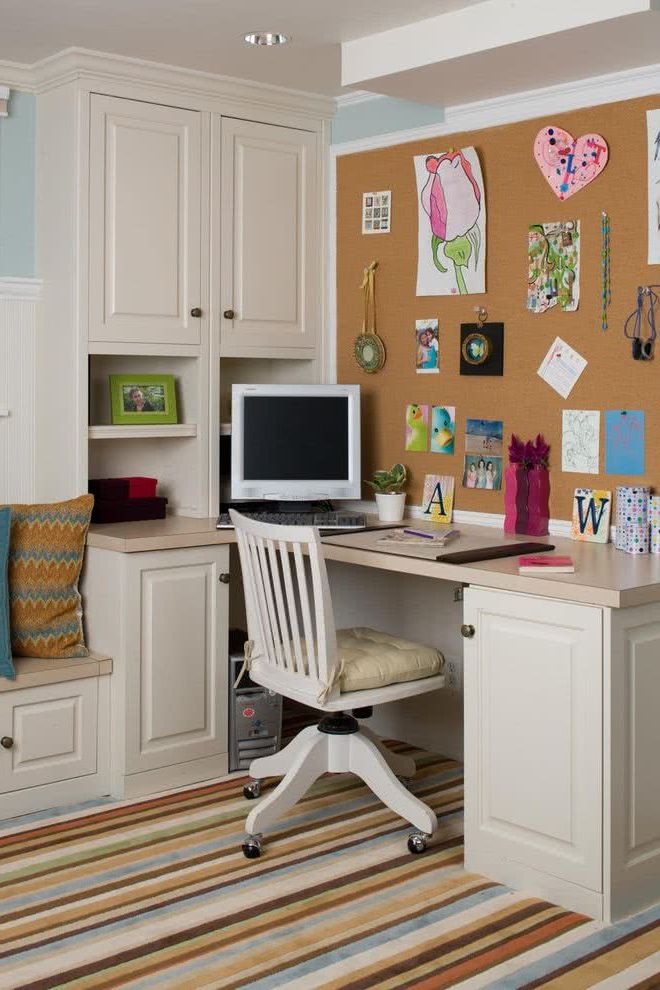 A small bench against the foot of the bed could be a versatile little room.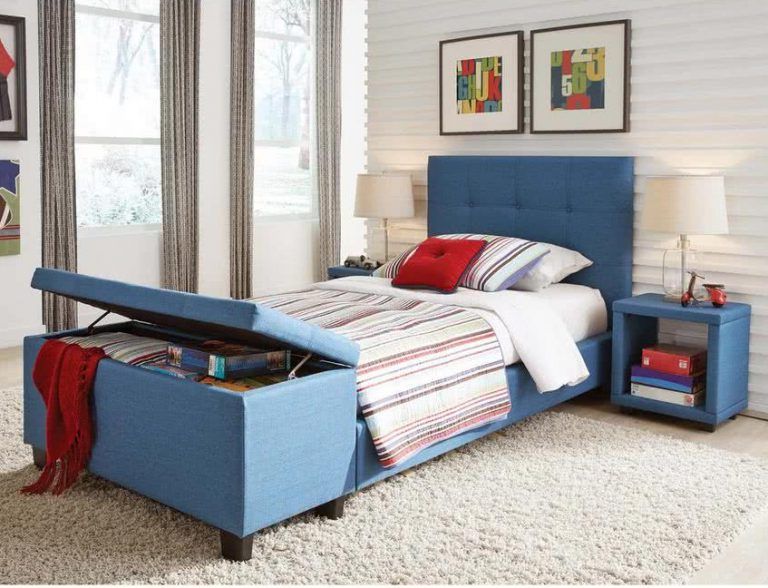 Add some pillows and a rug in one corner to create a living room.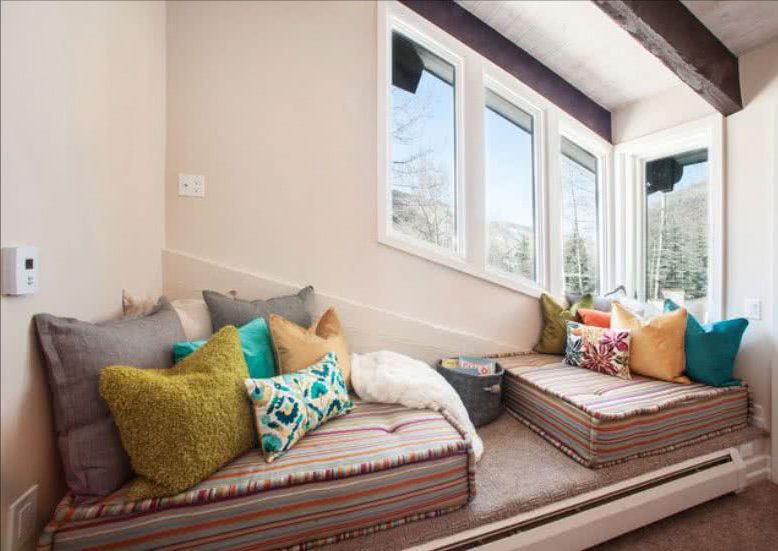 Place the bed against a wall. Add a mosquito net or fabric to create a partition between the living room and the bedroom.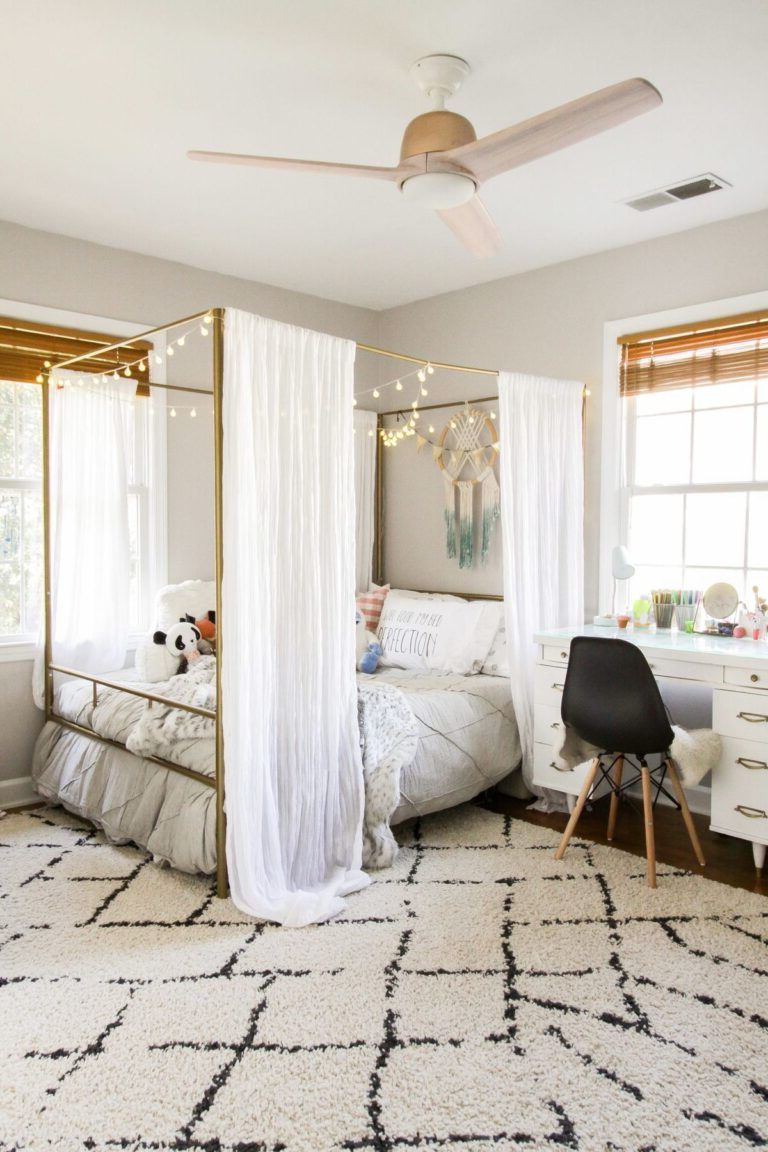 Walls
While adults prefer a quiet, low-key space, teens appreciate vibrantly colored, high-energy rooms. The wall is the largest area you can work with in a bedroom. You can consider some of these ideas:
Bright color.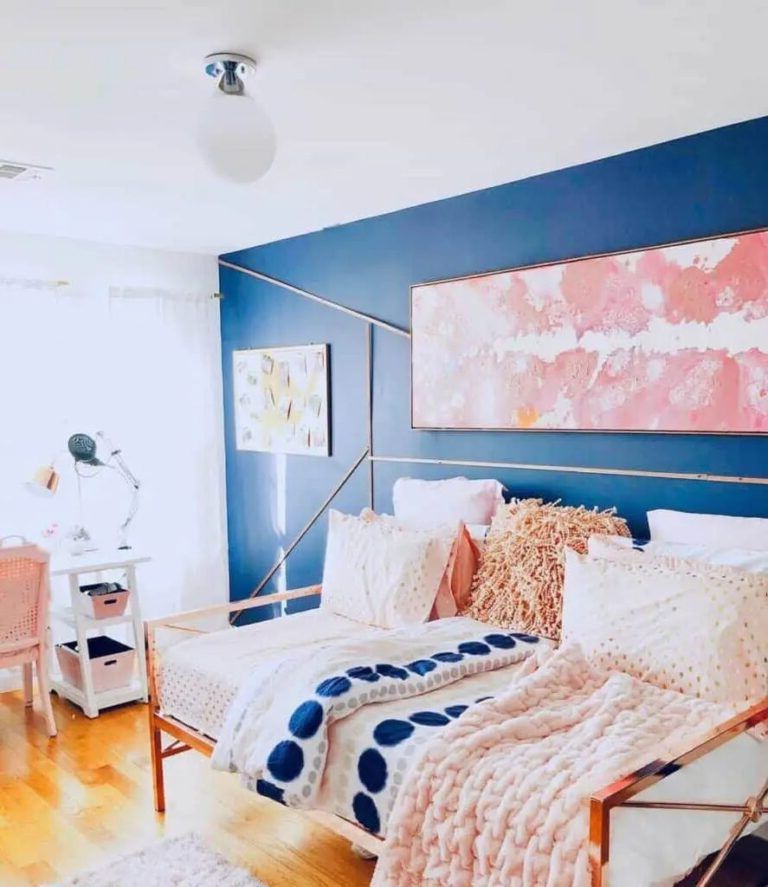 Personalized wall paper.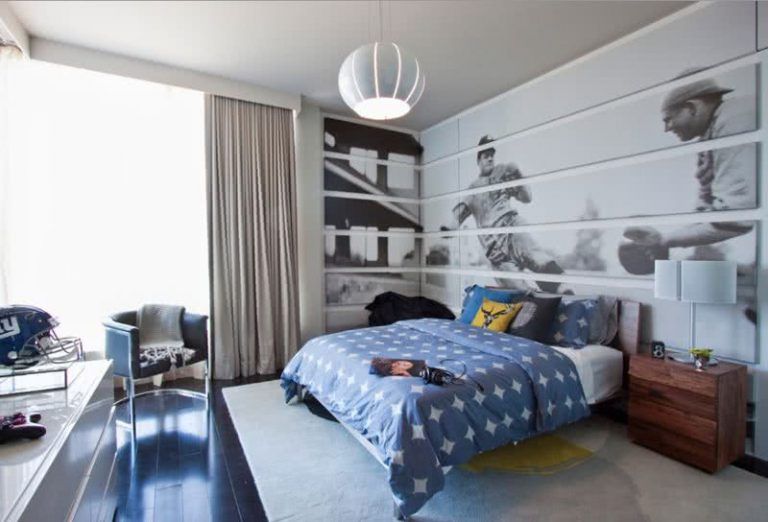 Removable wall vinyl.
A personalized drawing or graffiti for an urban style.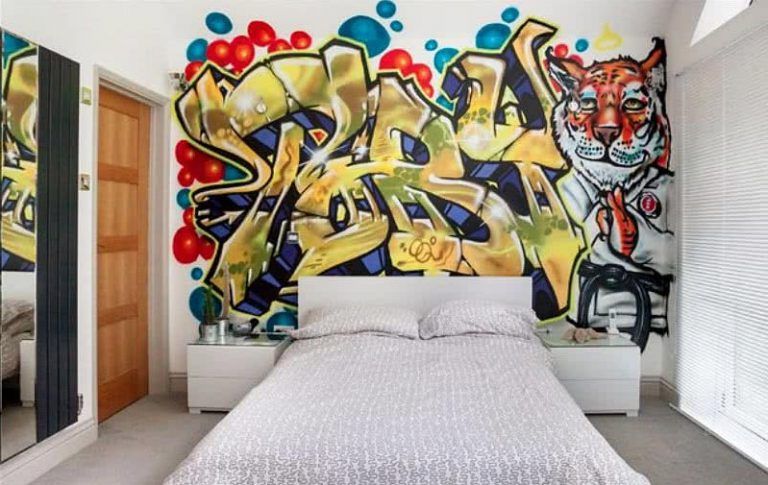 Neon signs or canopies with favorite phrases.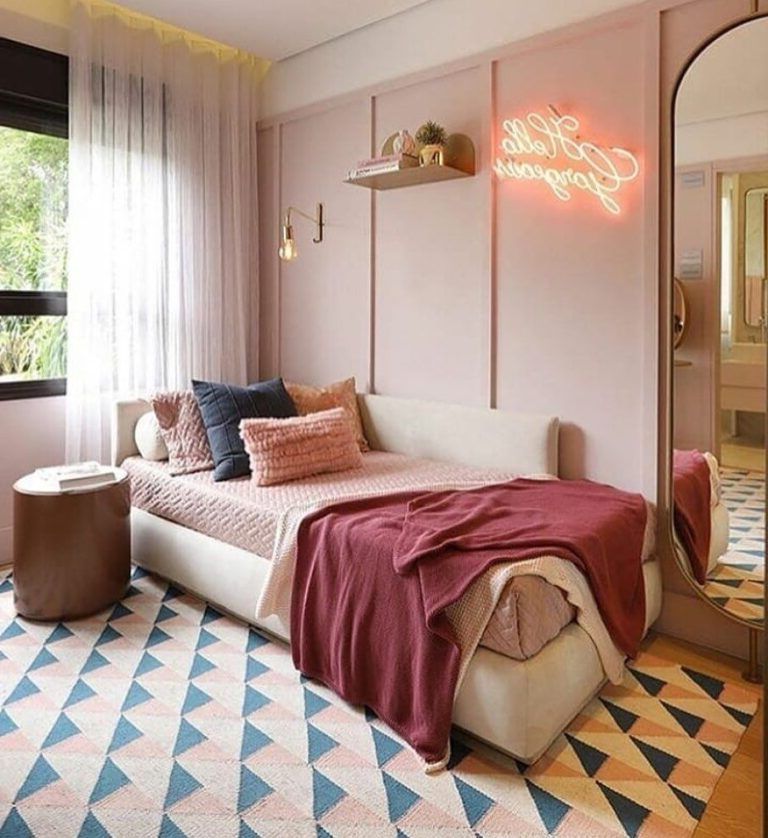 Creative ideas
Tranquility and calm are good concepts for bedroom design for adults, but teenagers prefer a bedroom that is fun. They usually want a creative and original bedroom. Bold and imaginative elements will incentivize him. Any ideas:
A swing or a hanging chair.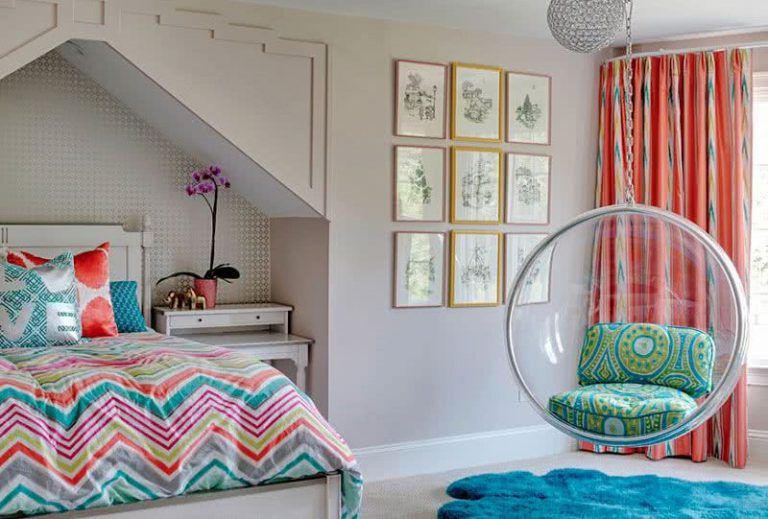 A hanging bed.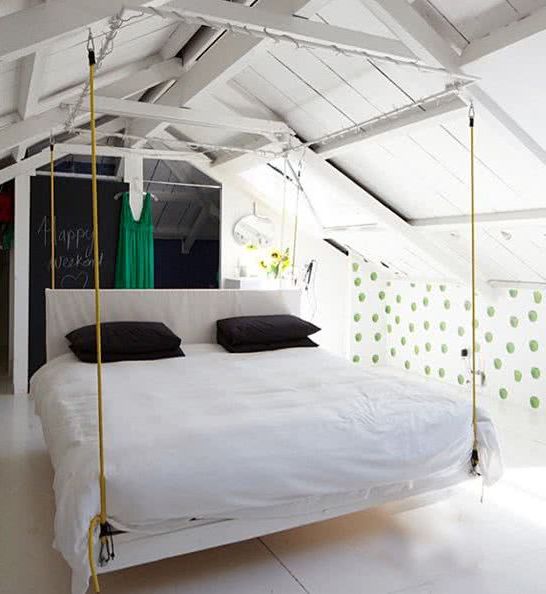 A wall with geometric designs in various colors.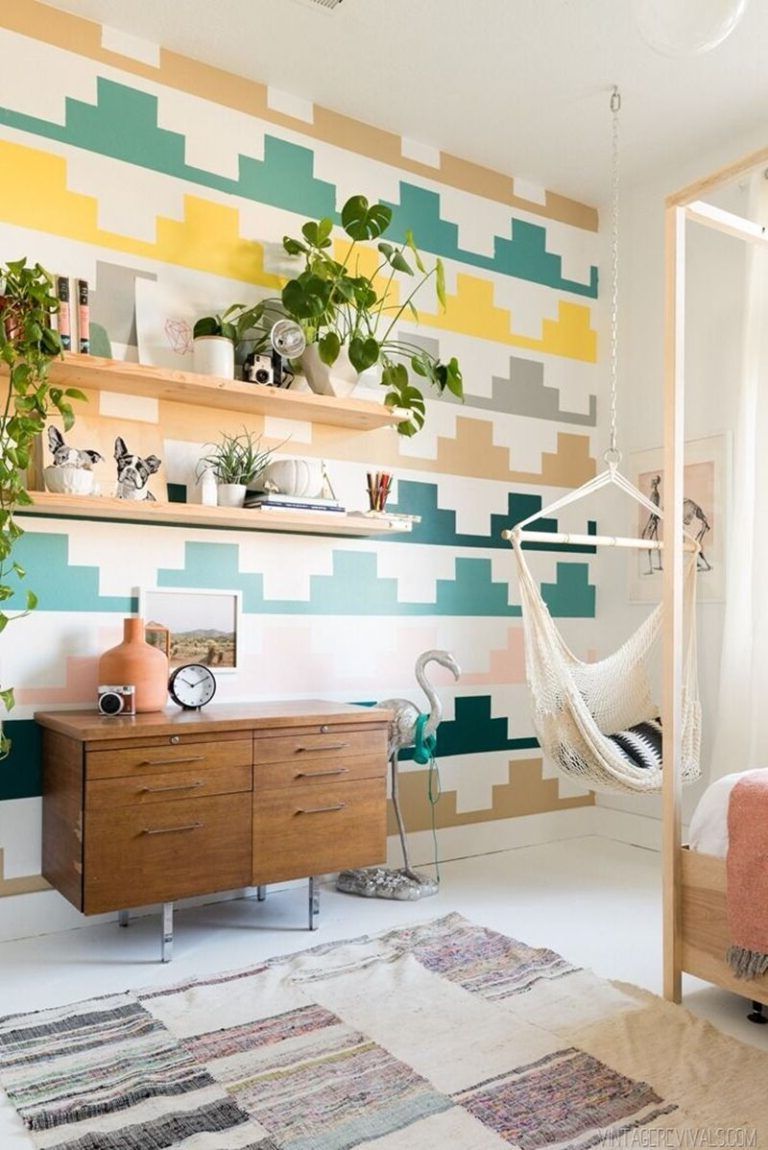 A bed on one level, taking advantage of that space as storage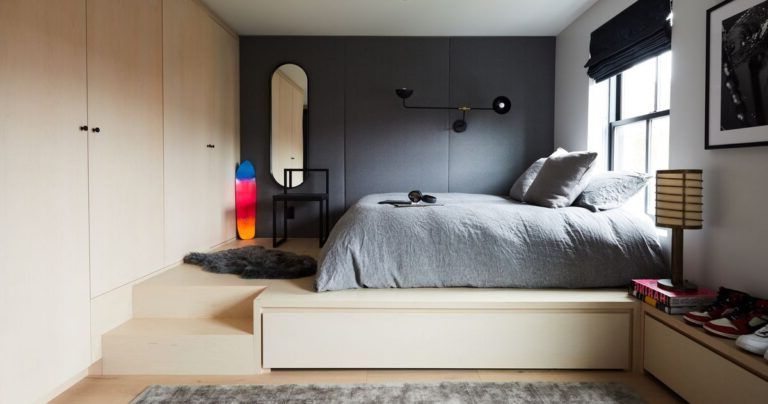 A chalkboard wall where they can express themselves (chalkboard paint is available in other colors besides black. Pink, cobalt blue, and lime green are among the latest offerings.) In it the young person can write memorable quotes, lyrics of his favorite songs and other non-permanent graffiti. You can easily turn any space on a wall into a chalkboard with a can of chalkboard paint.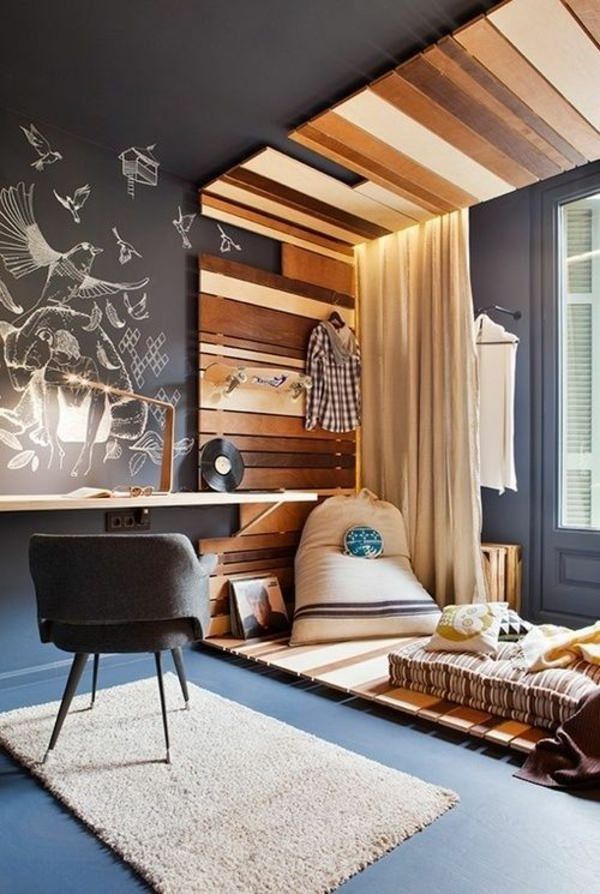 Although the concept may sound a bit childish, decorating the ceiling is a good idea to bring a youth room to life. For example, a night sky ceiling can actually provide a great touch to a room. Paint the entire space dark blue and stick small sparkly stars on it.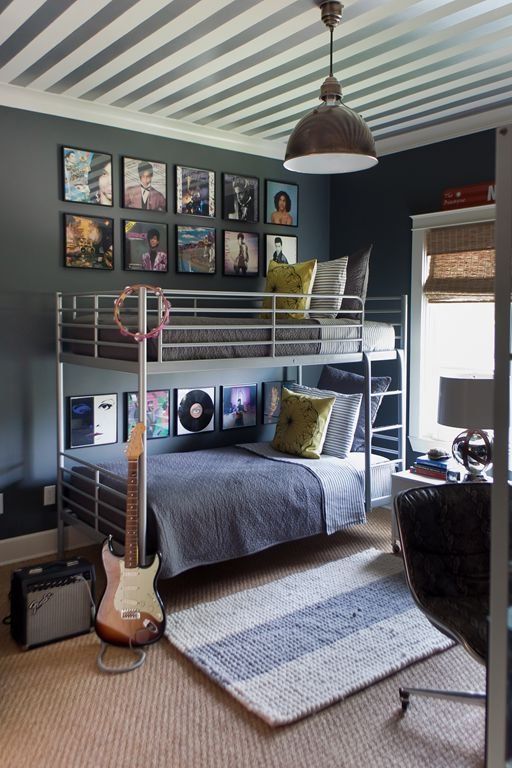 Tip: When incorporating a hobby or special interest into a design, do so carefully. While your son's phone may be full of Bob Marley or your daughter has developed a penchant for vampires, either of these phases can end at any time. Adolescence is a time of transition, so make sure the space is open for these changes.
Textures
You can add interest in a room by using textures, for example:
Velvet bedspreads.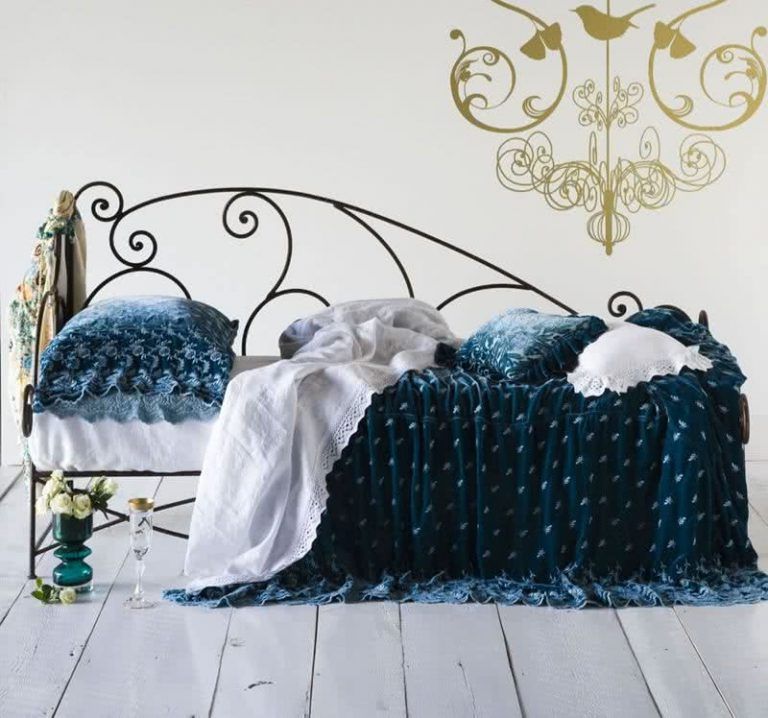 A faux fur rug.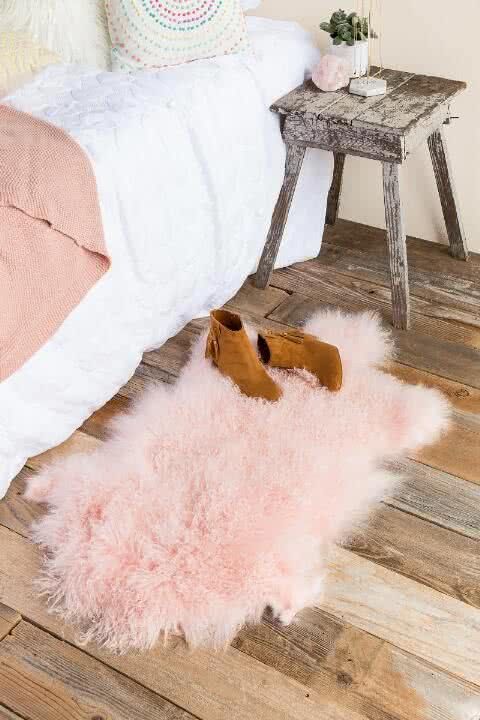 Hanging curtains to divide the space.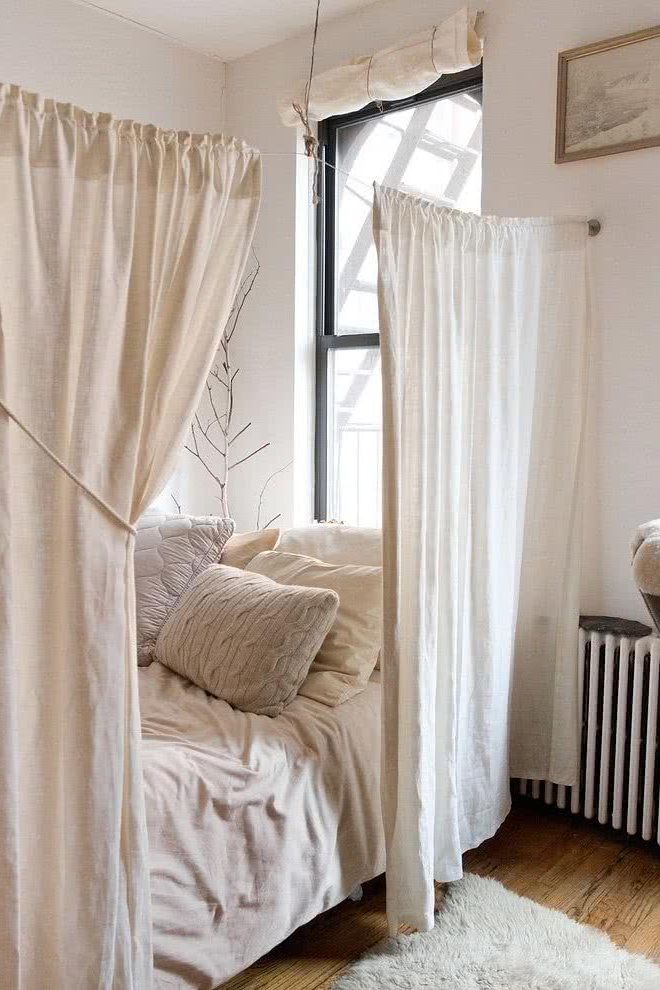 Pillows of various colors and textures.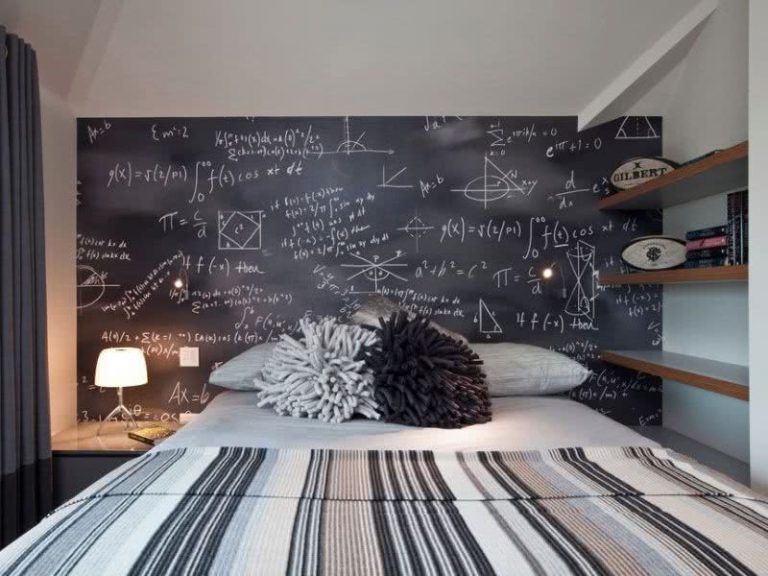 Storage
Let's face it, teenagers and tidy rooms are a weird combination. Good storage options will then be a must for keeping all your stuff, even if it's as simple as quickly tossing it into a drawer or trunk. You can consider dressers.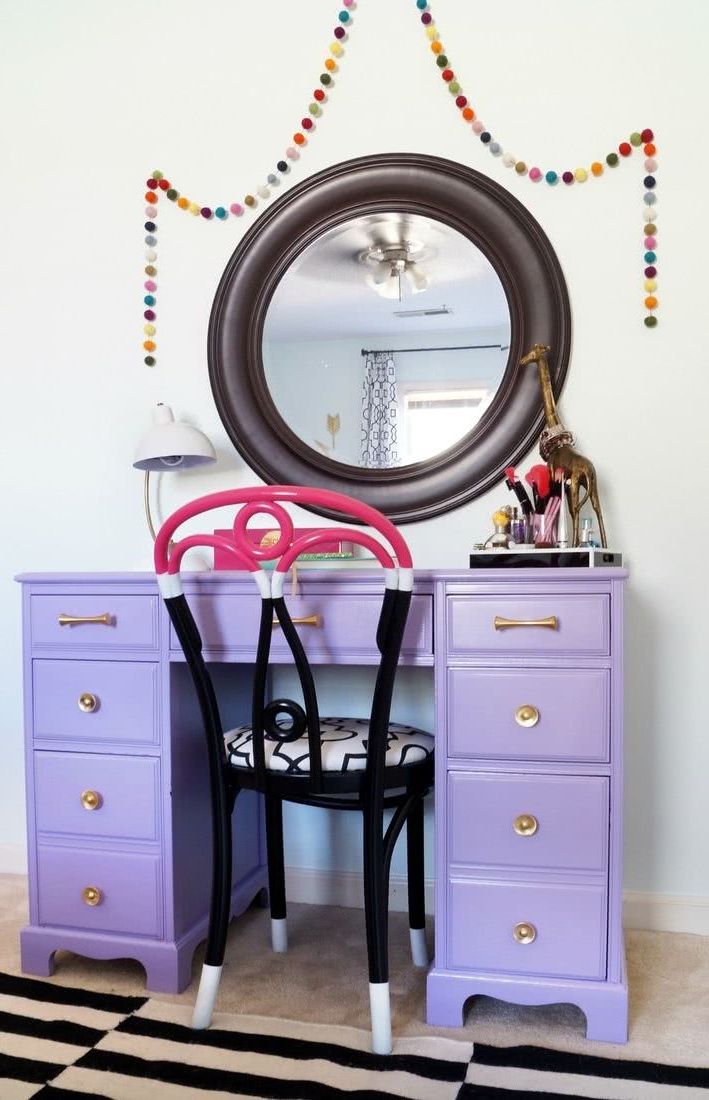 Shelving.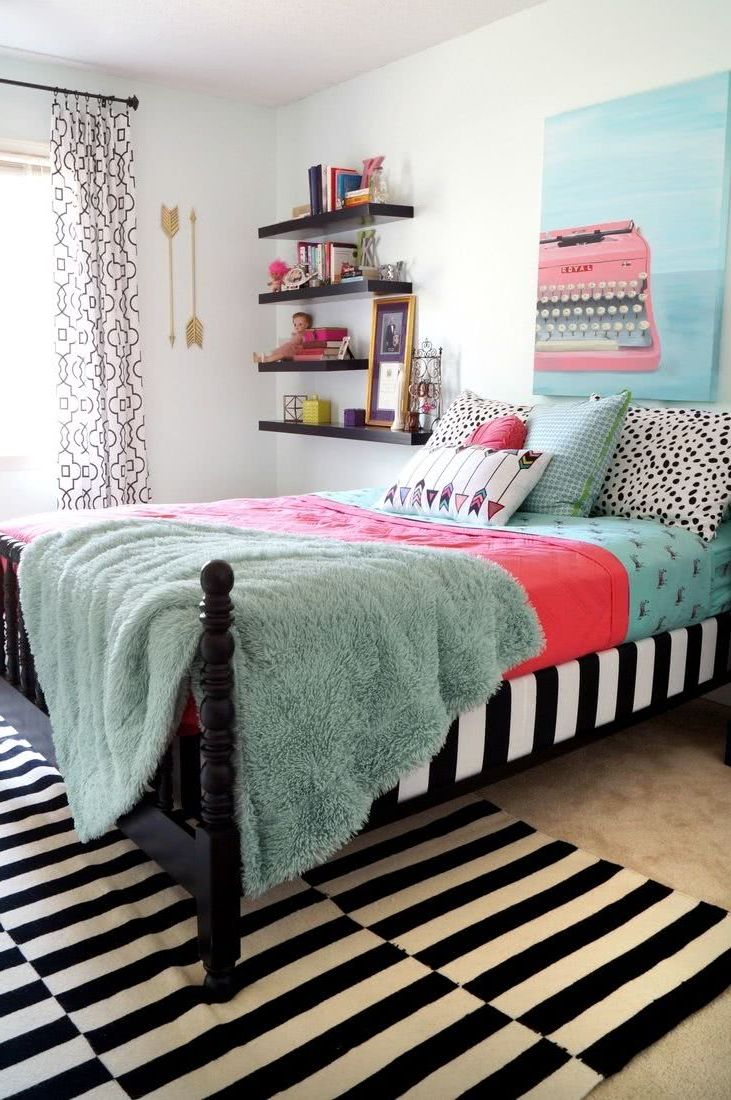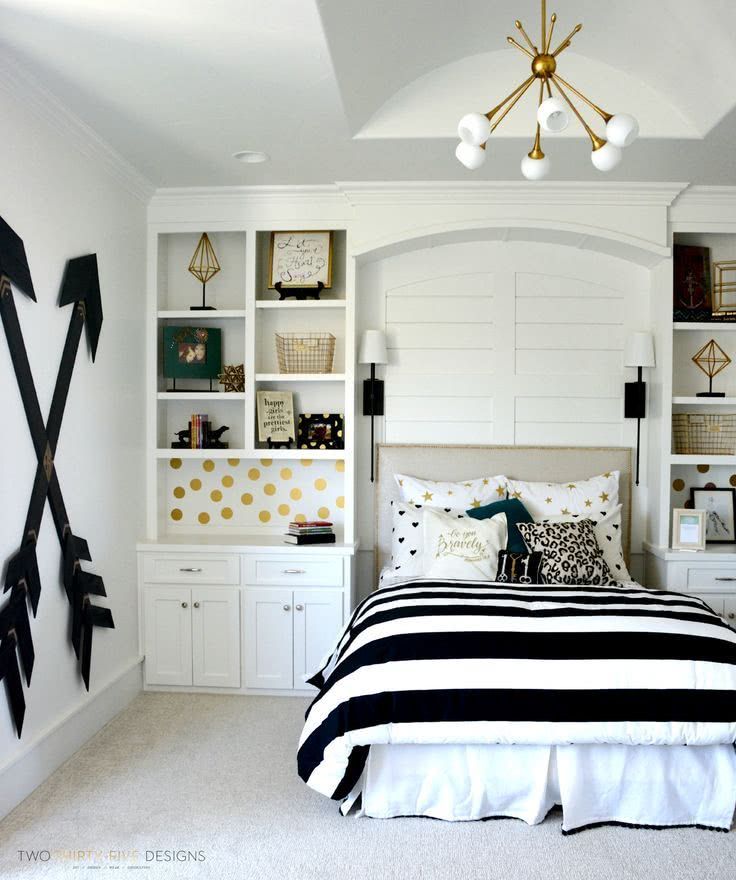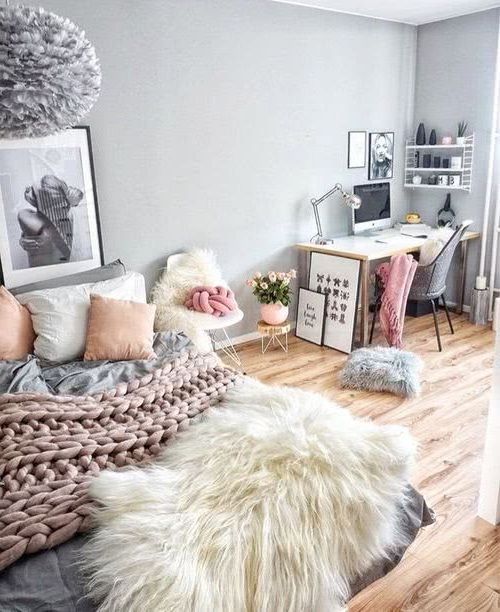 Storage containers under the bed.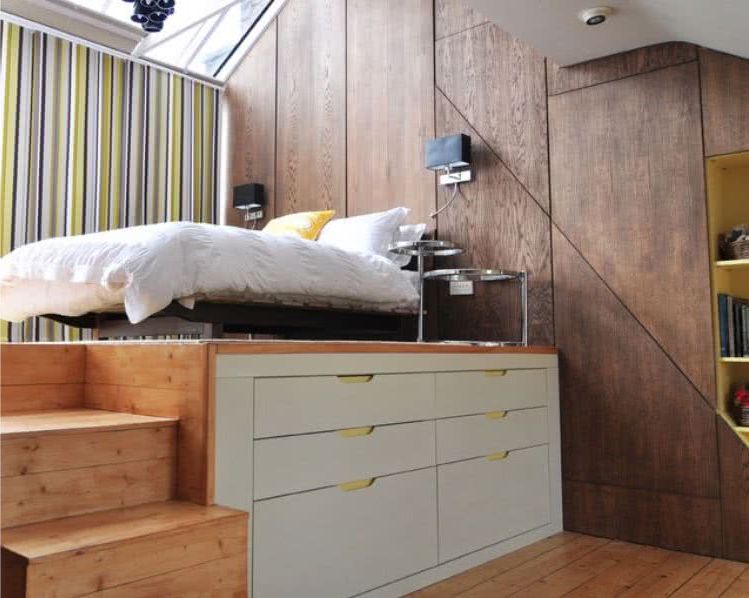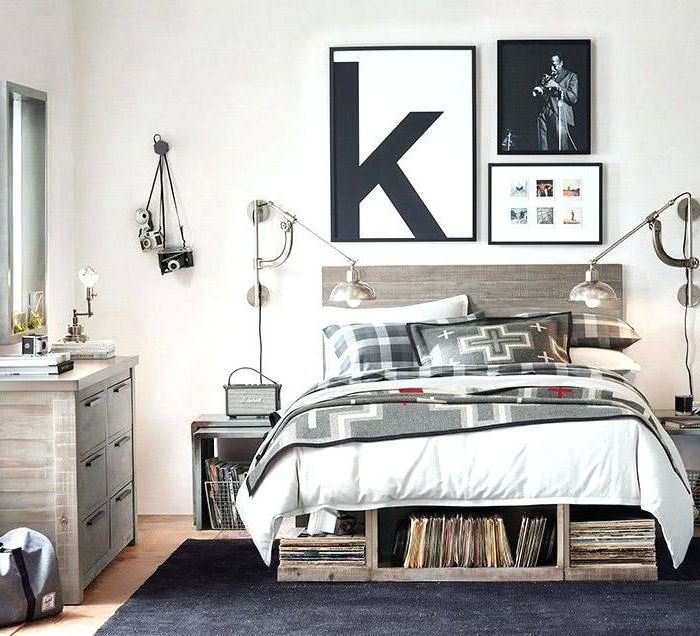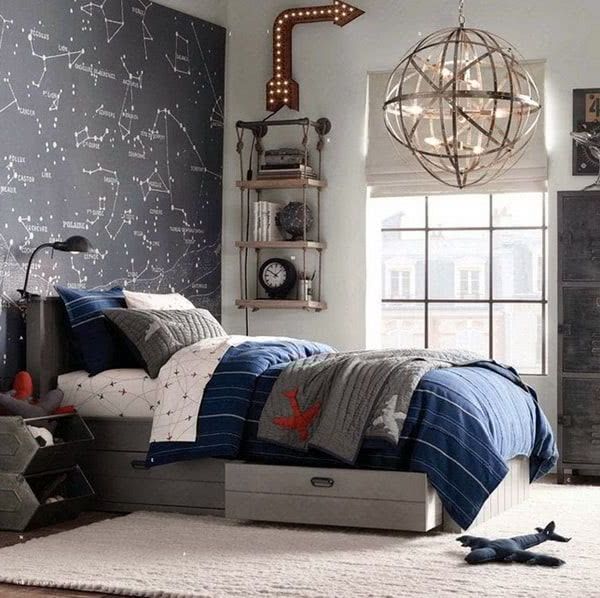 Chests, benches or ottomans with storage.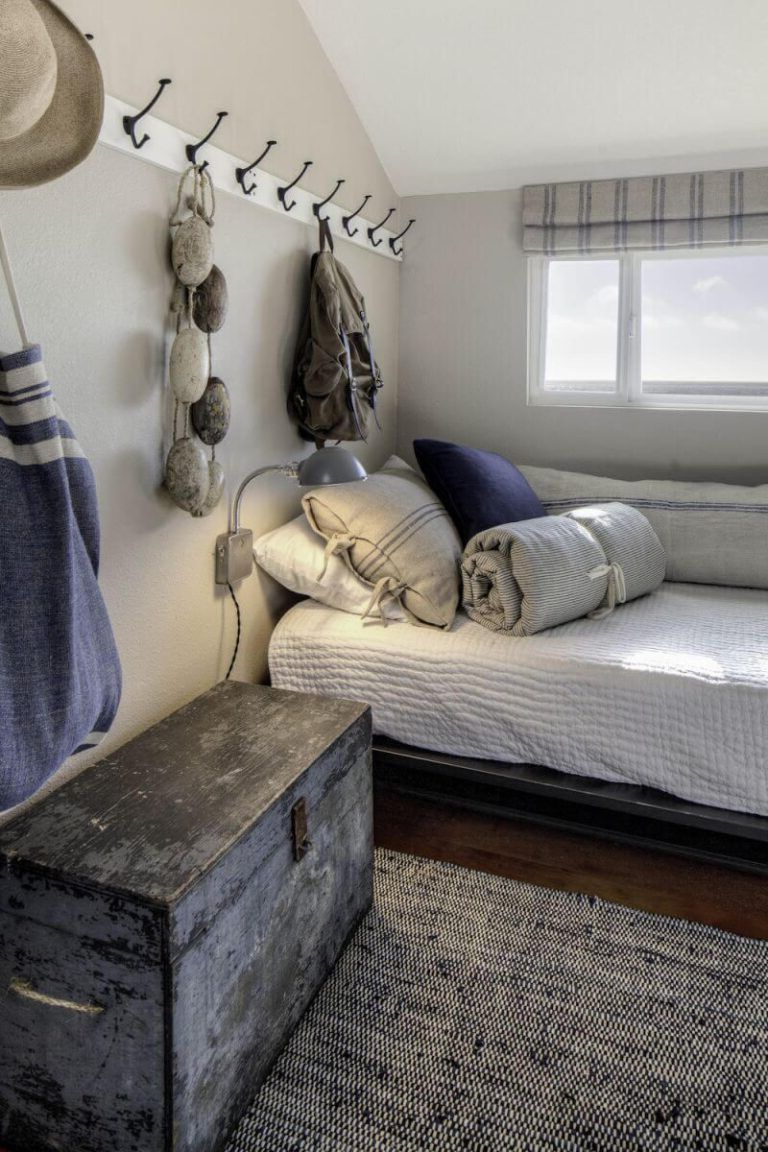 Percheros.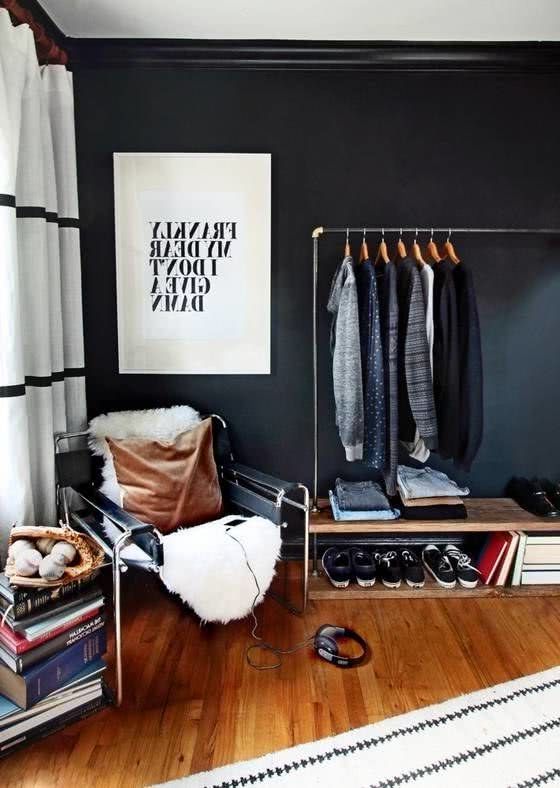 Colors for youth rooms
One of the best ways to bring a room to life is to add a splash of colour, and what better way to do that than with a fresh coat of paint? Let your child choose their favorite color, to create an accent wall, or paint the entire room.
Contrasting colors
You can take inspiration from the color wheel and choose colors that are opposites. That way you will achieve a striking effect, as in this case, which has used blue and yellow.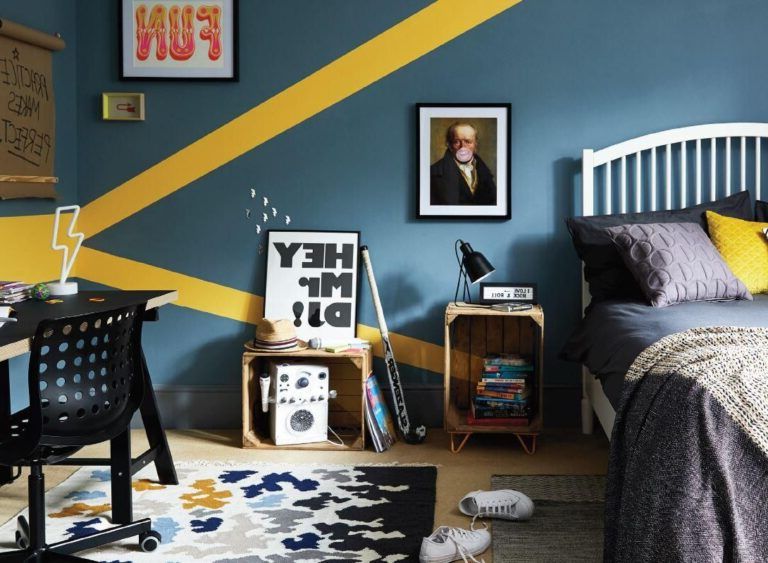 Decorate your bedroom with your favorite color and choose the opposite color to add touches to decorative objects and bedding. This room also has the peculiarity of combining traditional with contemporary elements, another way of decorating with opposites. Perfect for teenagers.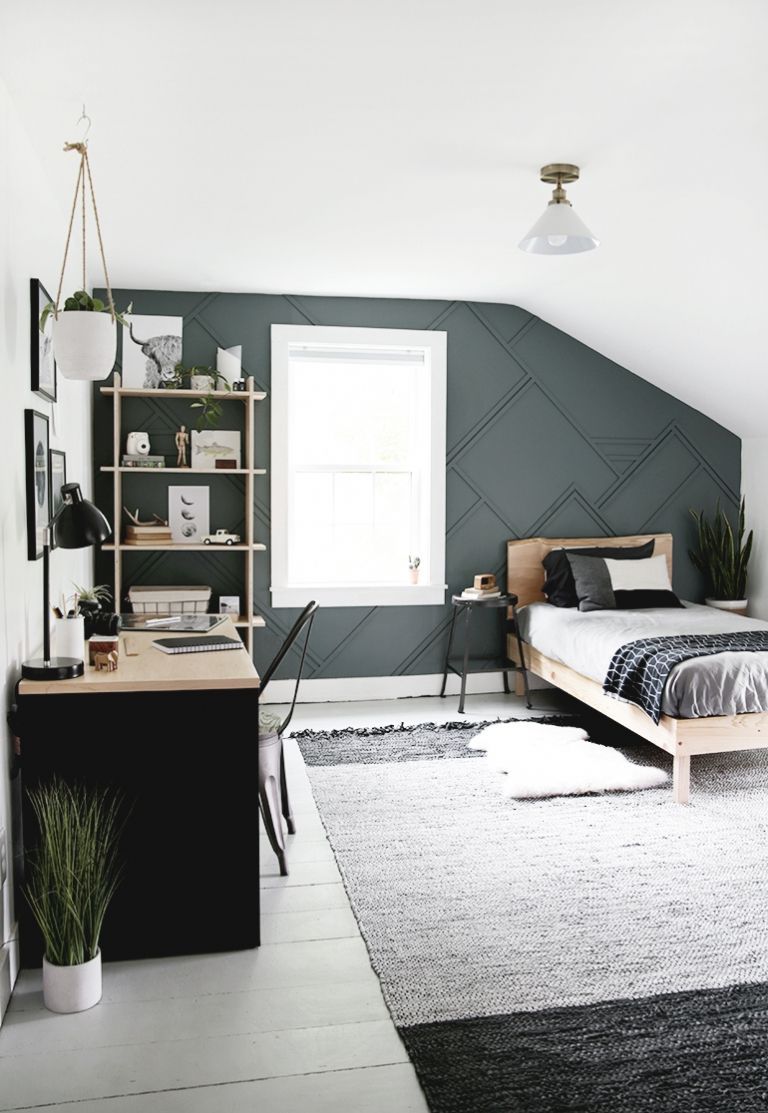 Neutral colors with hints of color
Clean lines and playful colors. You can consider painting the walls in neutral colors such as white, gray or beige, and apply bright colors in the decoration, such as paintings, cushions, lamps and rugs.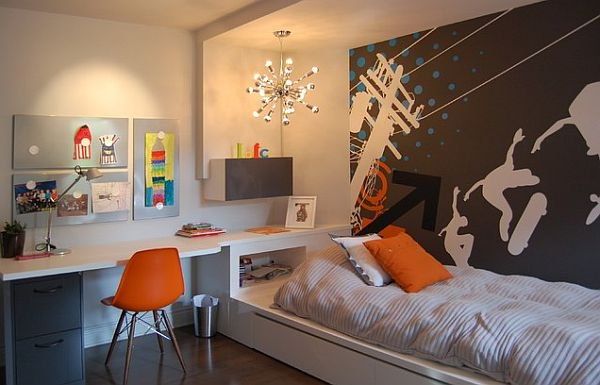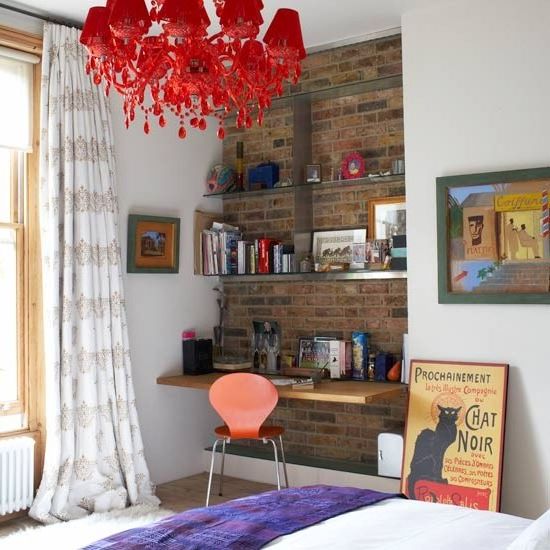 Create a perfect environment for teenagers to relax and hang out. It is a great trend to give a room a lot of color from the accessories, keeping the walls neutral.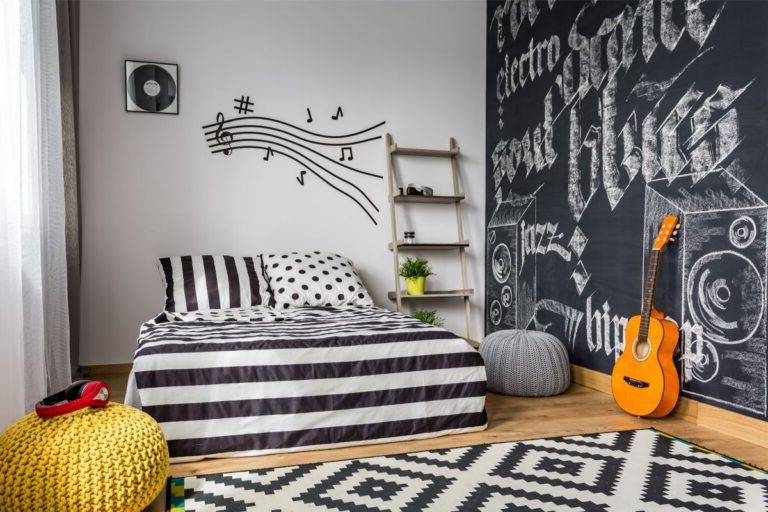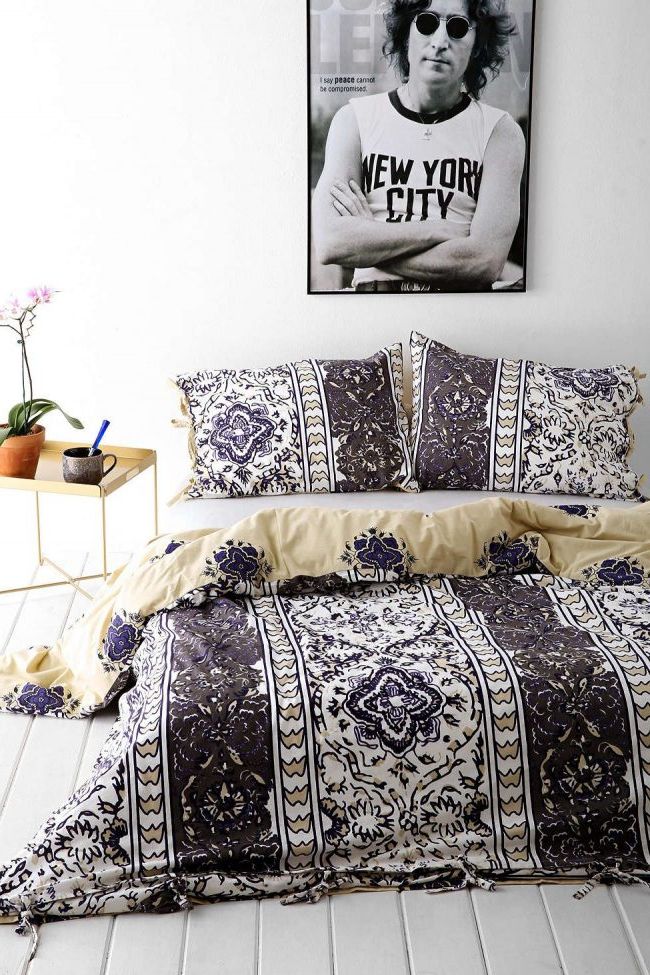 Pink
This is one of the favorite colors of girls, which never goes out of style. In this room, most of the pink accessories contrast with the white, this gives a cozy design to the bedroom.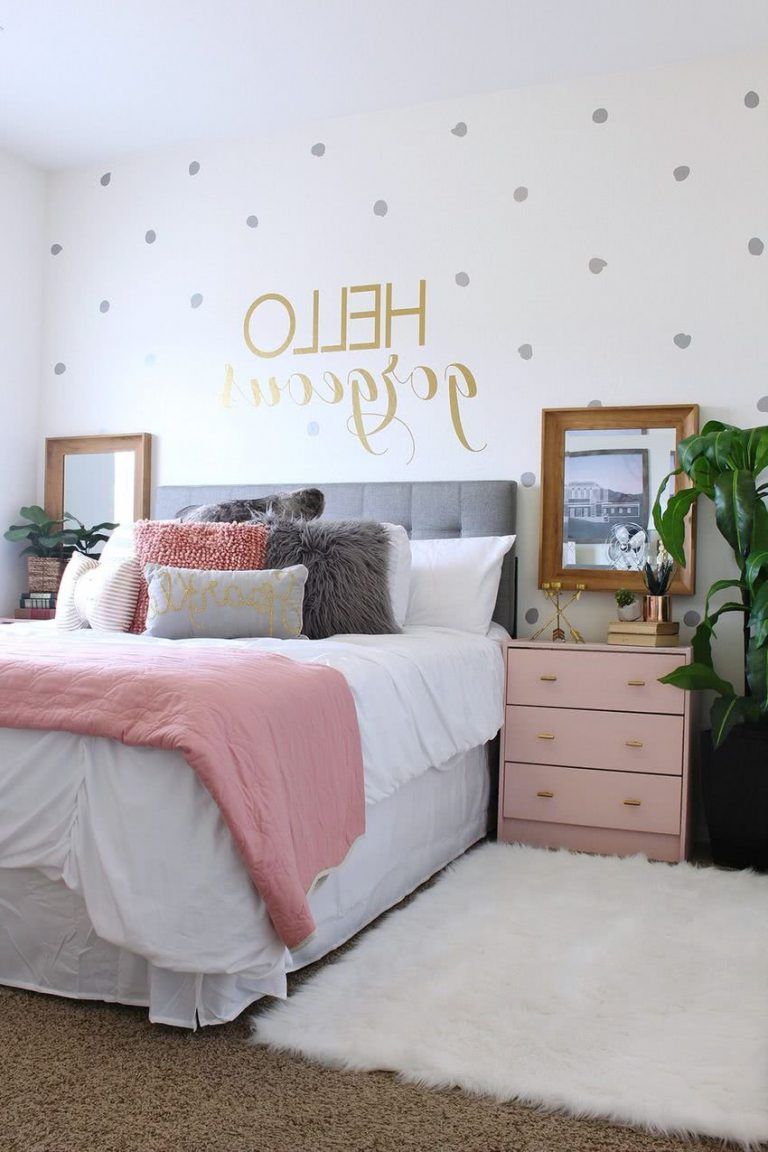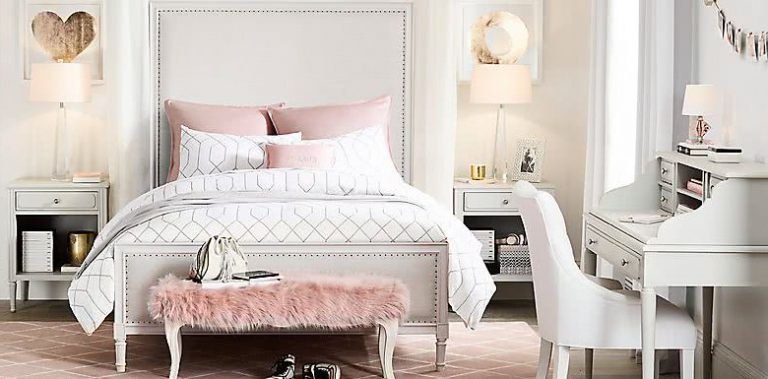 White fixtures with colored walls
You can paint the wall in a bright color, and decorate the room with objects in black or white.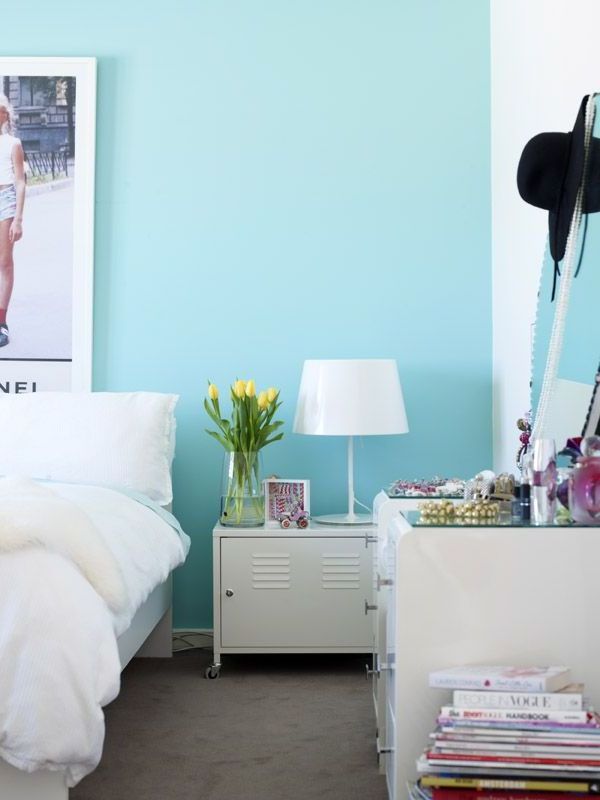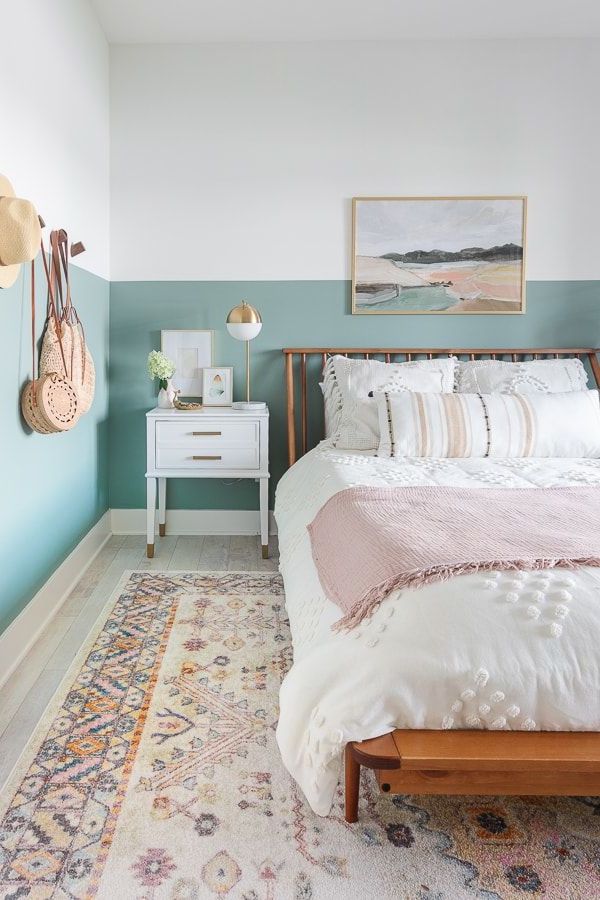 This is a room full of personality. Black and white accessories make a great contrast to the bright blue color of the wall. The different patterns give personality and originality to the room.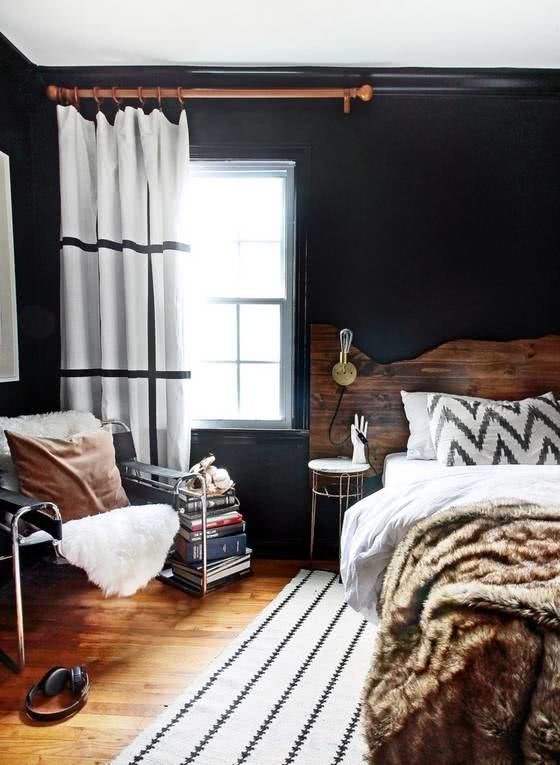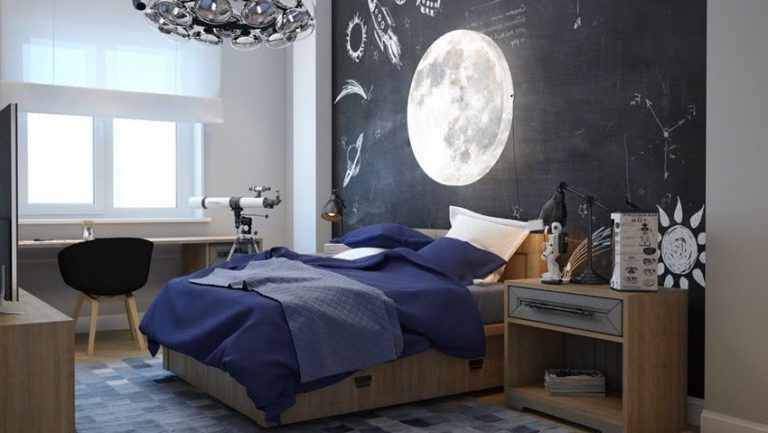 Furniture and beds for youth bedrooms
Among the main characteristics of these rooms that we will see below, is the incorporation of all the furniture that a teenager could need both for rest as well as for study and recreation. In addition, it is important to make these spaces very well lit and well ventilated, since spaces with these characteristics are usually much healthier compared to those lacking light and ventilation.
Carré is a Spanish company with more than 60 years of experience in the field of integral decoration solutions and among its products you can find everything you need to furnish youth bedrooms. These photos that they offer us, can serve as inspiration.
As you can see, each room has everything a young person needs: work spaces, shelves, cabinets, and decoration elements; fulfilling these spaces with the aesthetics and functionality that every room should have.
Male Youth Dorms
Youth bedroom in brown
The brown color in this case is the perfect frame to add ethnic decorative elements, in this case African.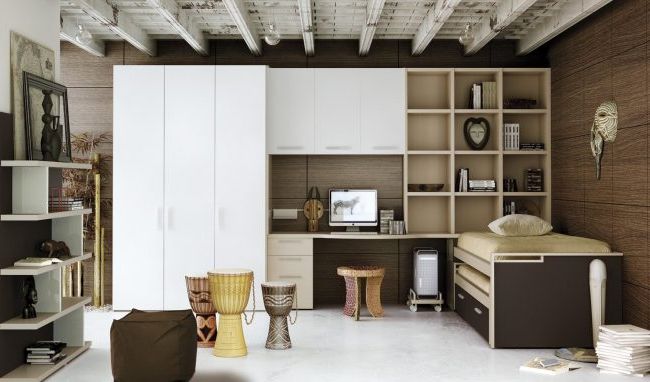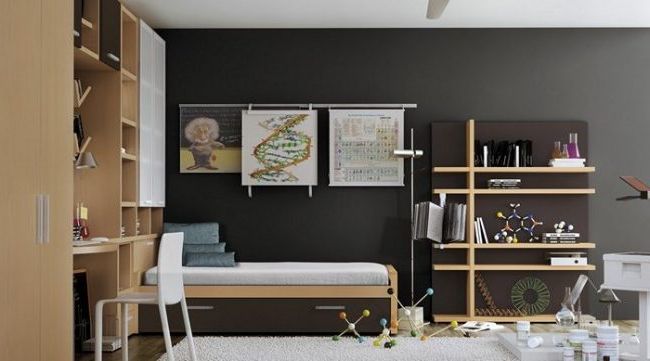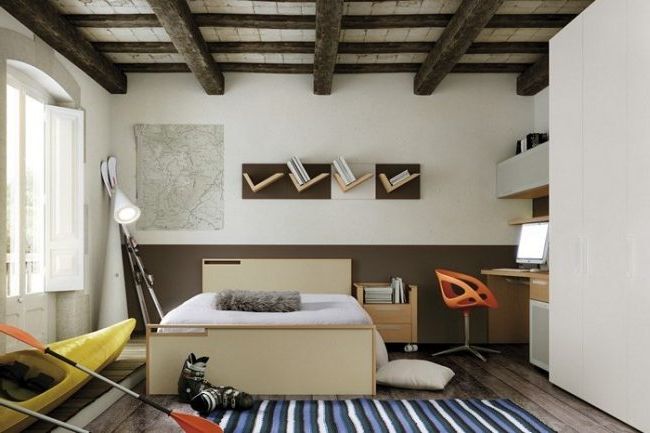 Youth bedroom in red
Light natural wood and the color red make up a bedroom with a calming and fresh but energetic effect. Keep in mind that many of the furniture offered by this company have wheels underneath, so they can be moved from one place to another without problems. This provides even more comfort for teenagers.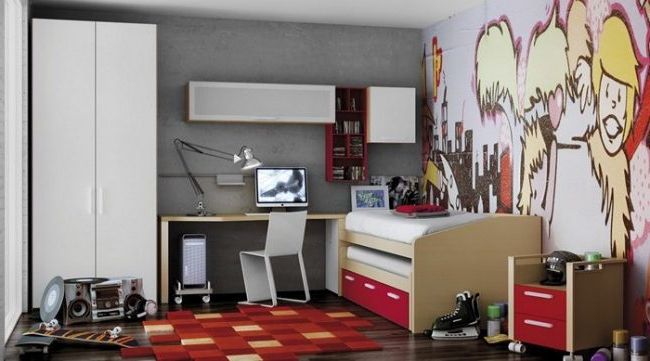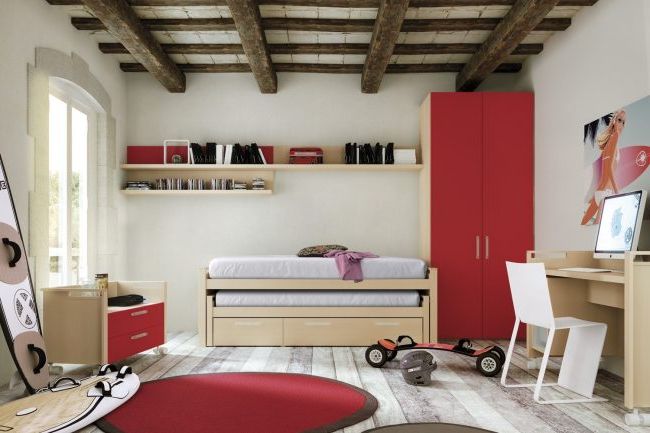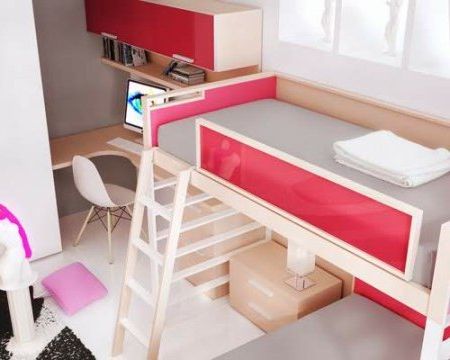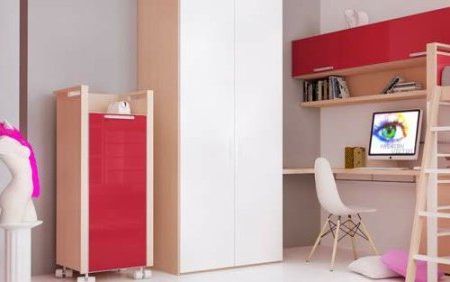 Female Youth Dorms
The decoration of a girl's bedroom is usually one of the types of decoration that creates the most expectations, since the female gender by nature is characterized by being detailed and somewhat perfectionist. That is why today we wanted to give a hand through this article to all those girls who are thinking about remodeling their bedroom, but still cannot find the perfect decoration in their heads.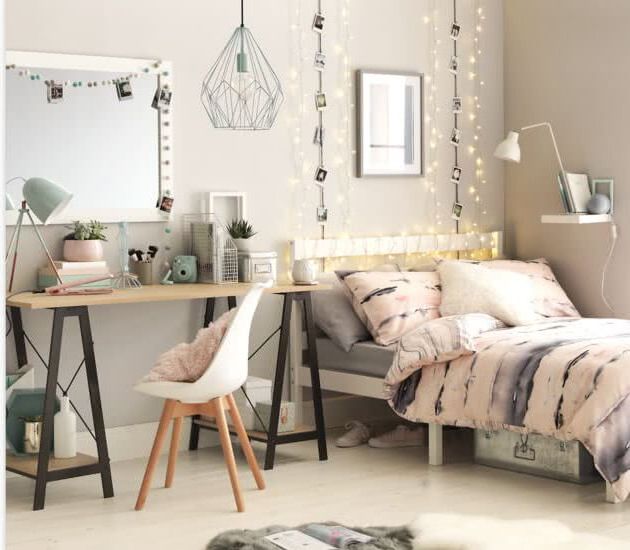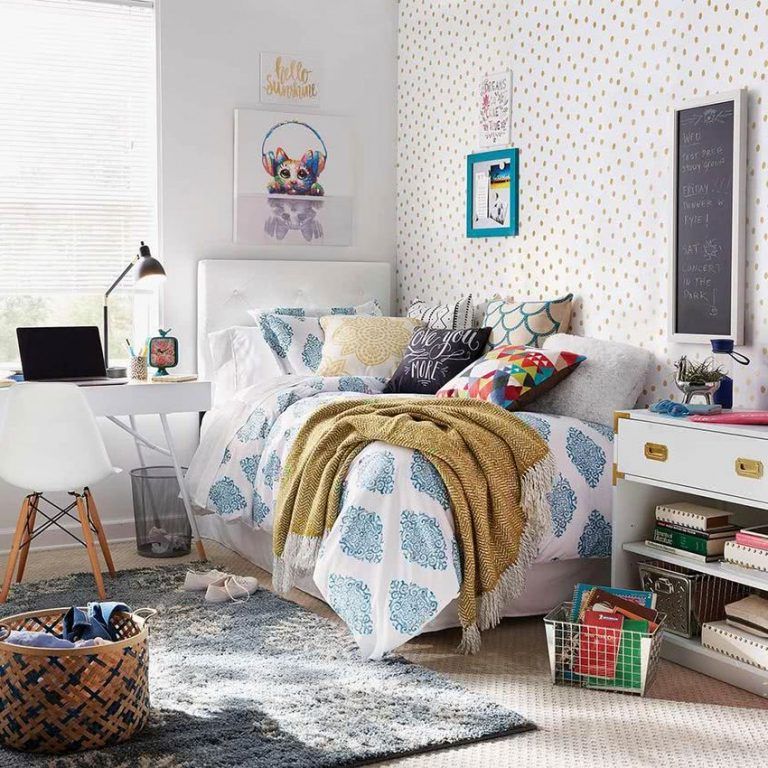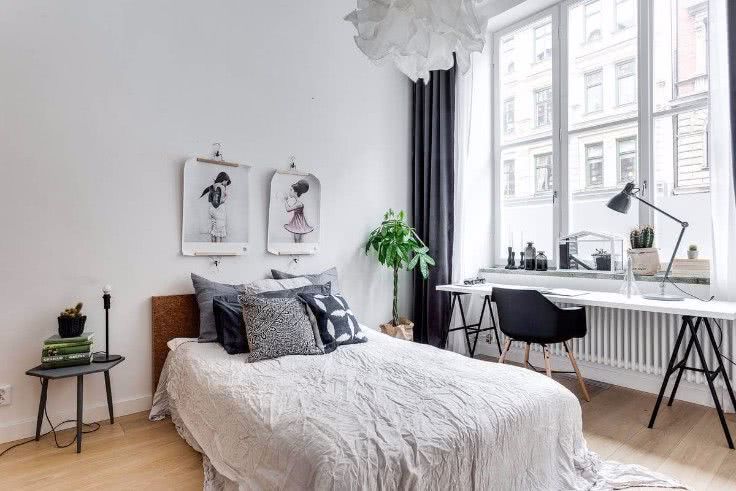 As you will appreciate, to achieve a successful style in these spaces, they should not be filled with furniture or decorative accessories. The simple incorporation of your favorite colors, as well as the furniture that is functionally required, can be more than enough to achieve a perfect decoration, if creativity, good taste and details that transmit vitality and joy are put into them.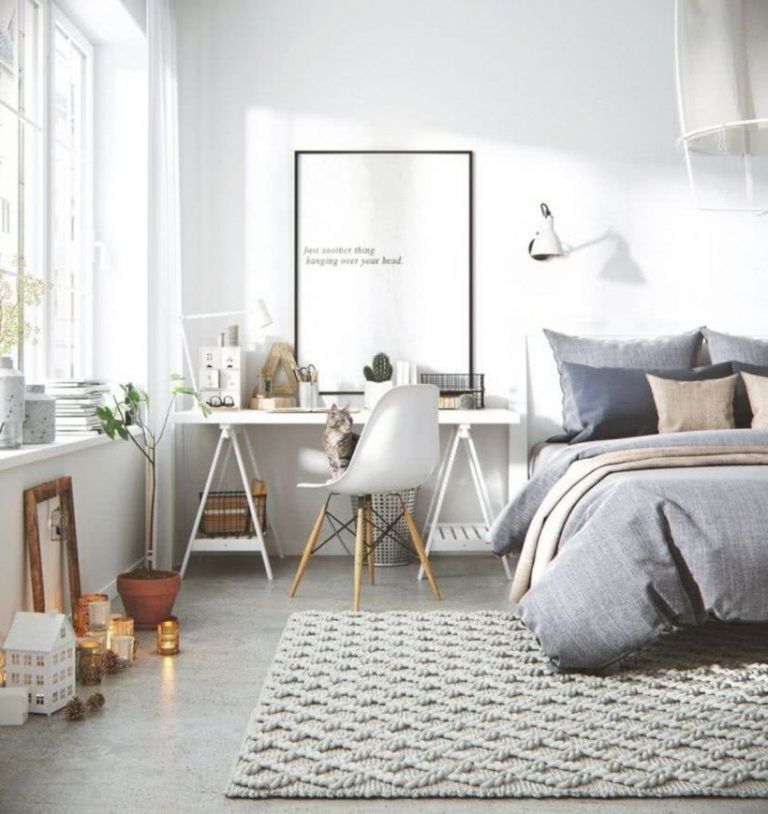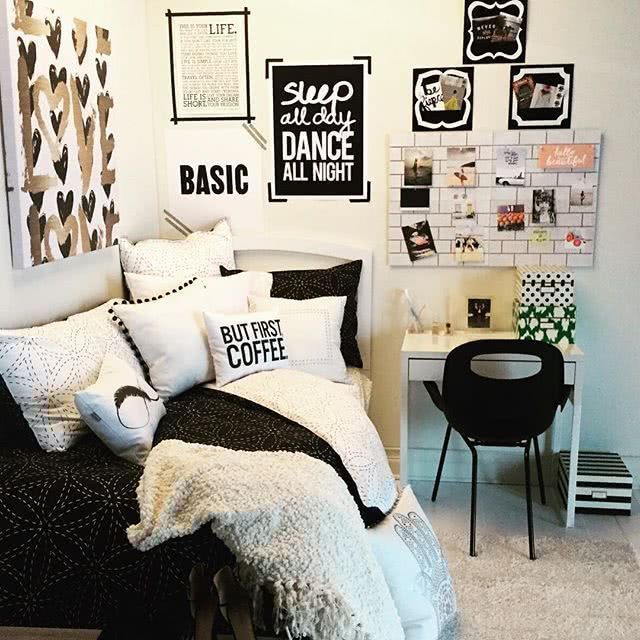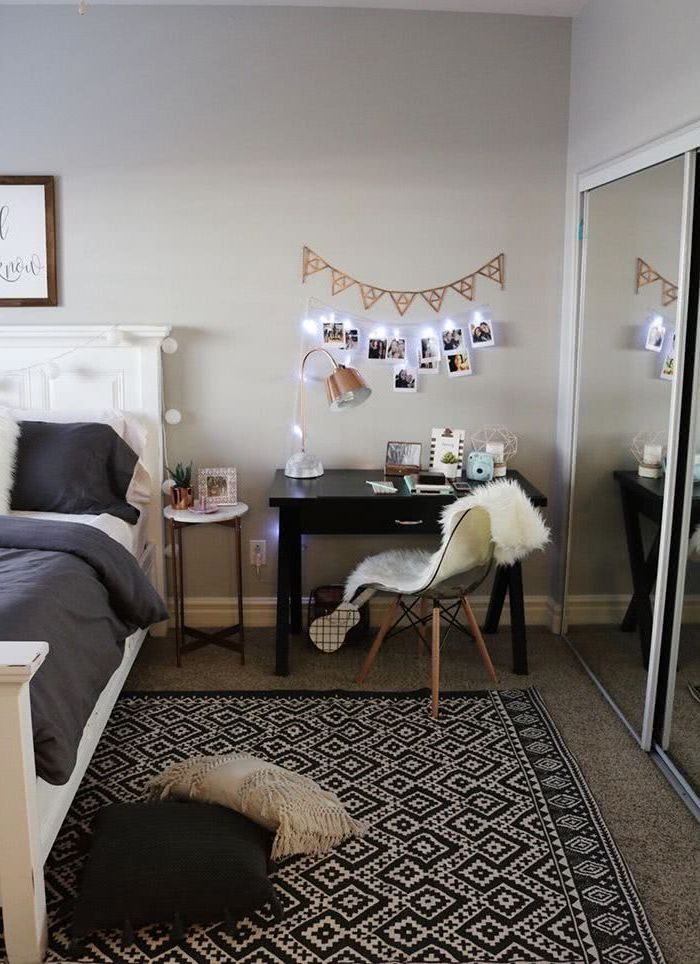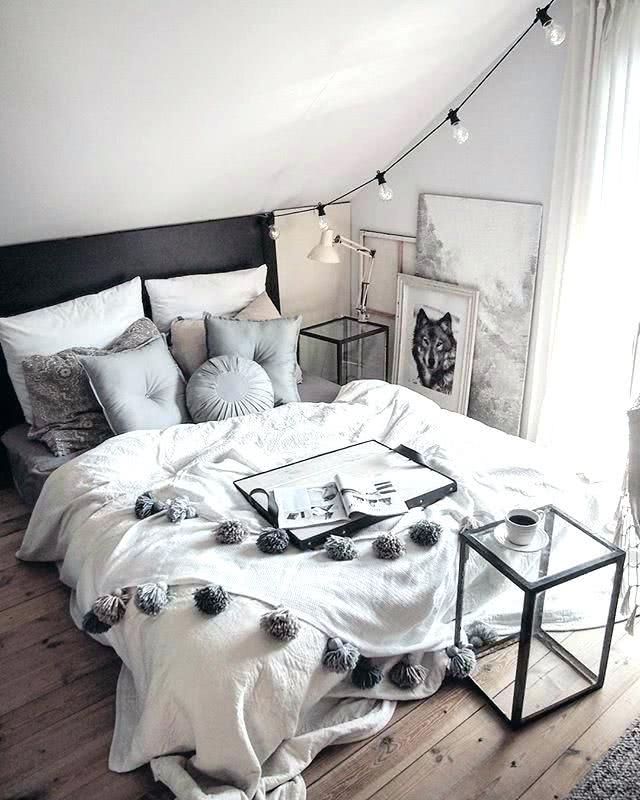 Another of the great modern trends can be the incorporation of wallpaper or painting graphic designs on the wall in different colors. Since the wide variety of designs that the current market presents us with, it can be more than enough to give life to a youth bedroom according to our personality.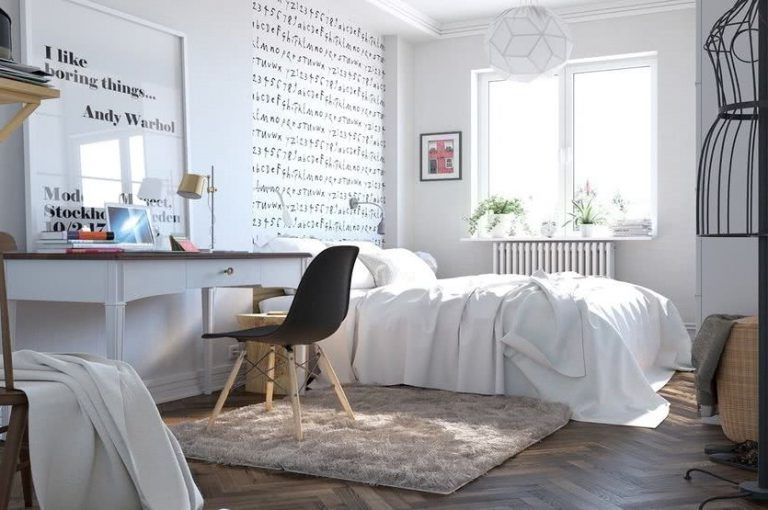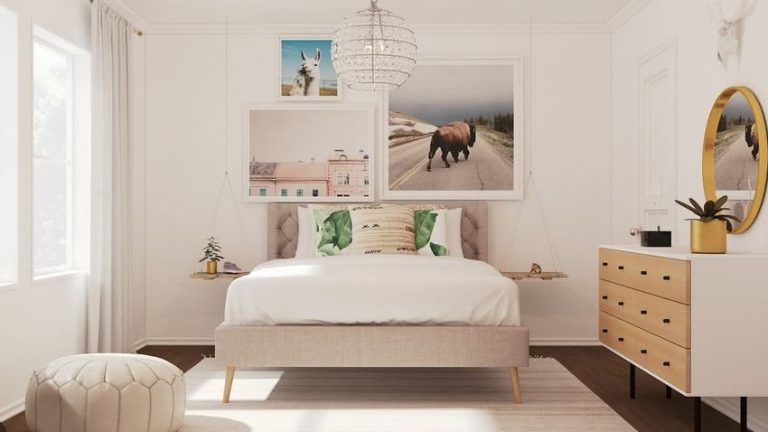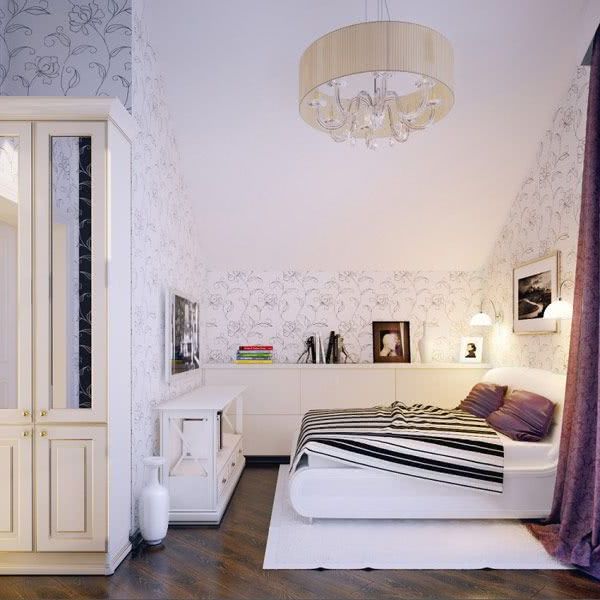 Pastel colors
If the young person likes art, a room with light wood and white furniture can be perfect. These colors also help make a small room look bigger.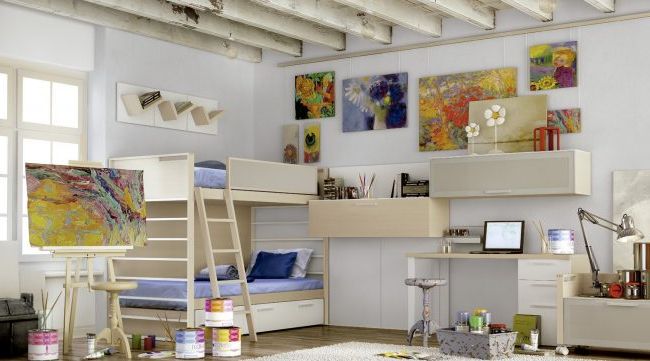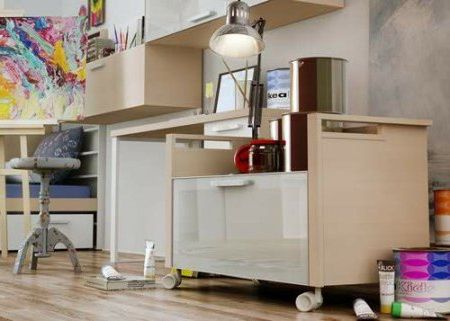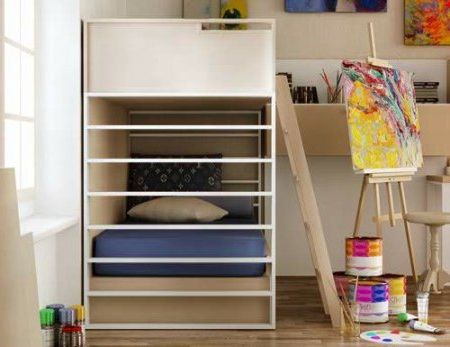 In yellow and lilac
Yellow and lilac, a perfect combination for a feminine bedroom with a calming and romantic effect. The super functional furniture like the desk with attached cabinet and drawers.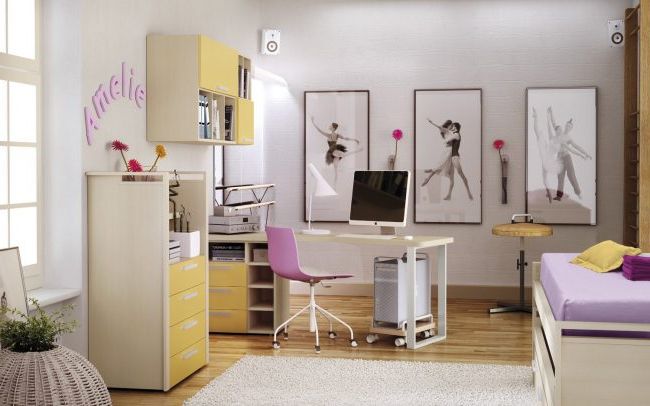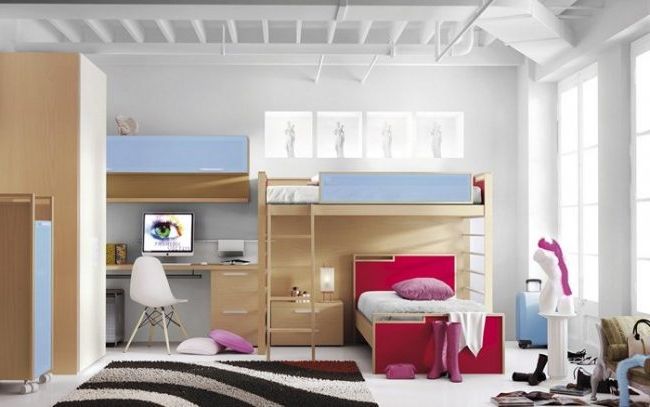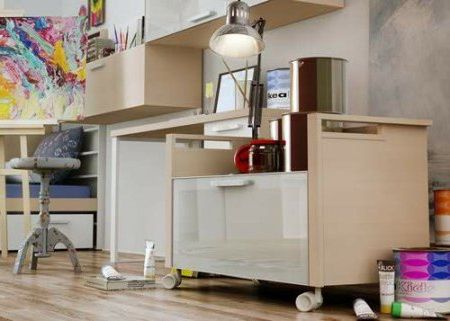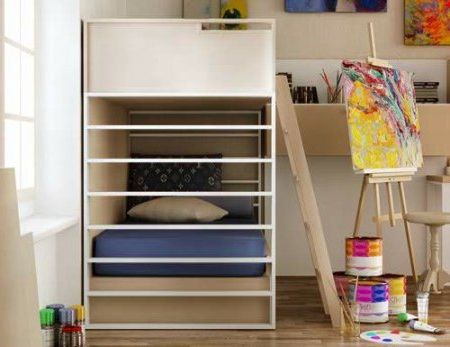 Youth bedrooms for girls and boys
In gray and cream
Note that the beds, desk, shelves and cabinets occupy only one wall. This type of design saves a lot of space.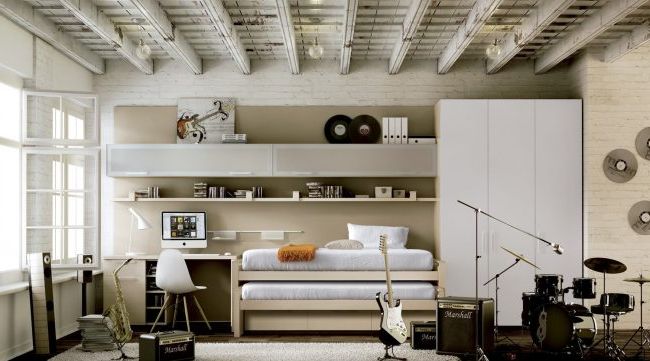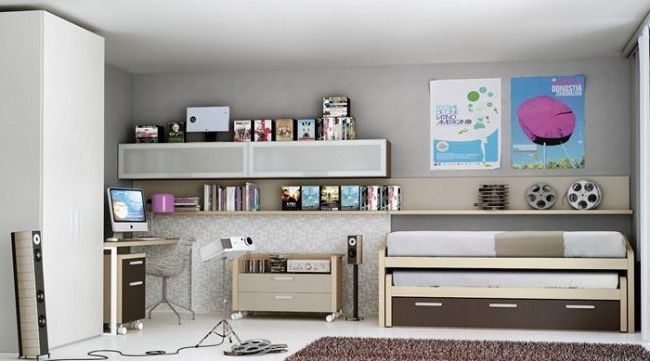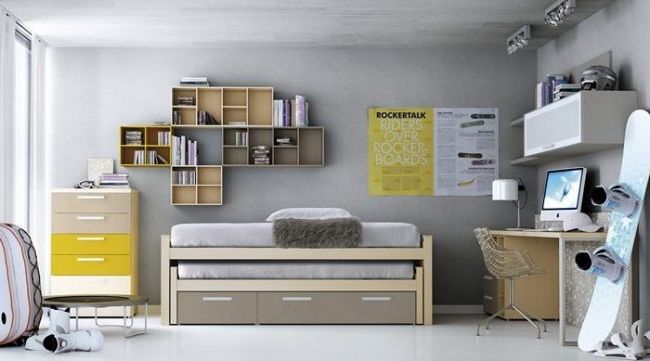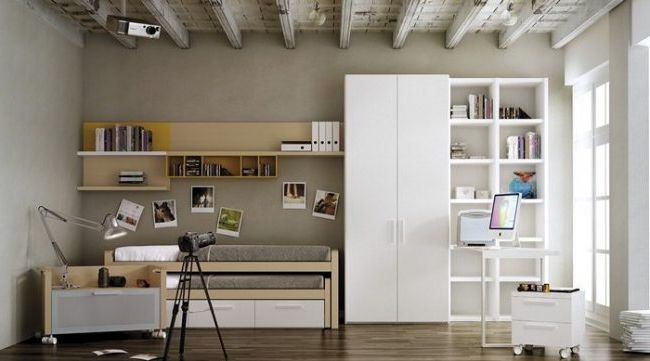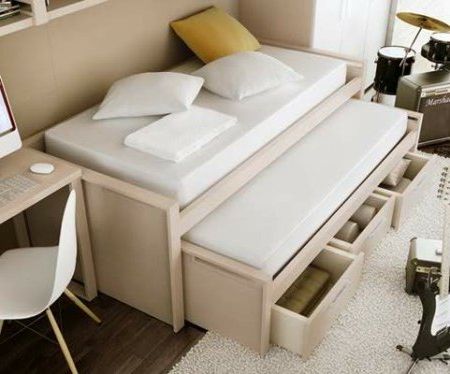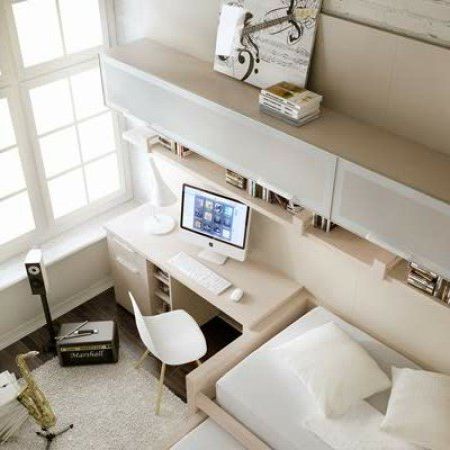 With hints of orange
The orange color is one of the classics in decorating youth spaces, since it provides that energy that young people like. All the furniture occupies only one wall, so maximum use of space is made.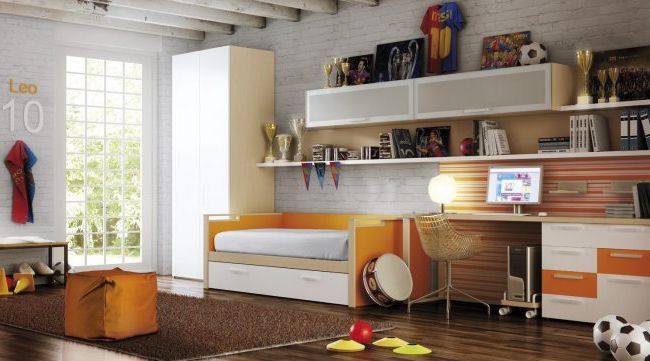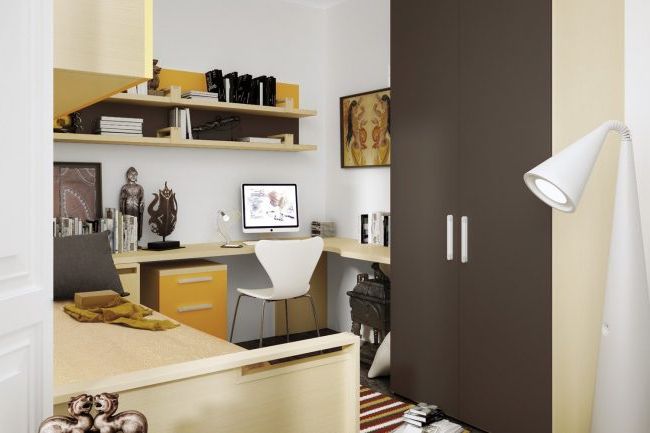 In green
This type of solution is perfect for small rooms, in which every place on the walls is used to achieve comfort.