Rattan, wicker, bamboo, esparto… Good things always come back and they do so with their modern retro designs, so familiar, but now renewed. Discover its natural charm!
NATURAL FIBER FURNITURE
SEATING
Many of the pieces now are originals from the last century, and the current ones are inspired by them. But there are also novelties, such as the Fontal chair, by Óscar Tusquets, and the Tina armchair, by Benedetta Tagliabue, both for Expormim, a firm that has an extensive rattan catalogue.
LAMPS
With a beautiful play of light and shadow and varied shapes: globe, dome, bell… A special mention deserves the Pet Lamps collection, by Álvaro Catalán de Ocón, handmade, colourful, sustainable…
ORNAMENTS
Original accessories on the walls, handmade. Animal heads as a trophy, in esparto grass, with an informal and avant-garde touch; and sun mirrors, with a fiber braided frame. Discover the new Javier S. Medina crafts on his website.
Rattan and bamboo lounger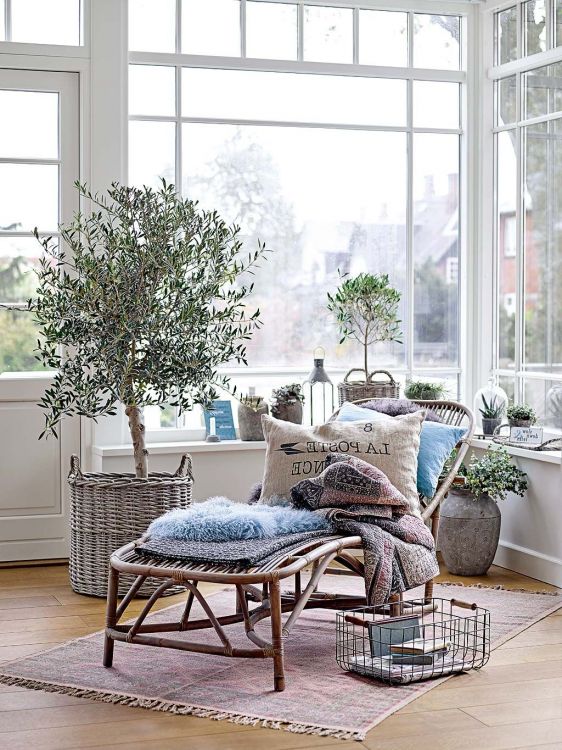 Natural fiber furniture with retro aesthetics is a hit in interiors. You will see them with cushions and with a mix of textile accessories to win
warmth and style. Rattan and bamboo lounger (€629); wicker basket with handles (€169/three); cushion covers (€29.90 each); patchwork quilt (€54.90); blue fur skin (€199) and carpet (€189). Everything, from the firm IB Laursen
Reed basket and rattan and metal armchair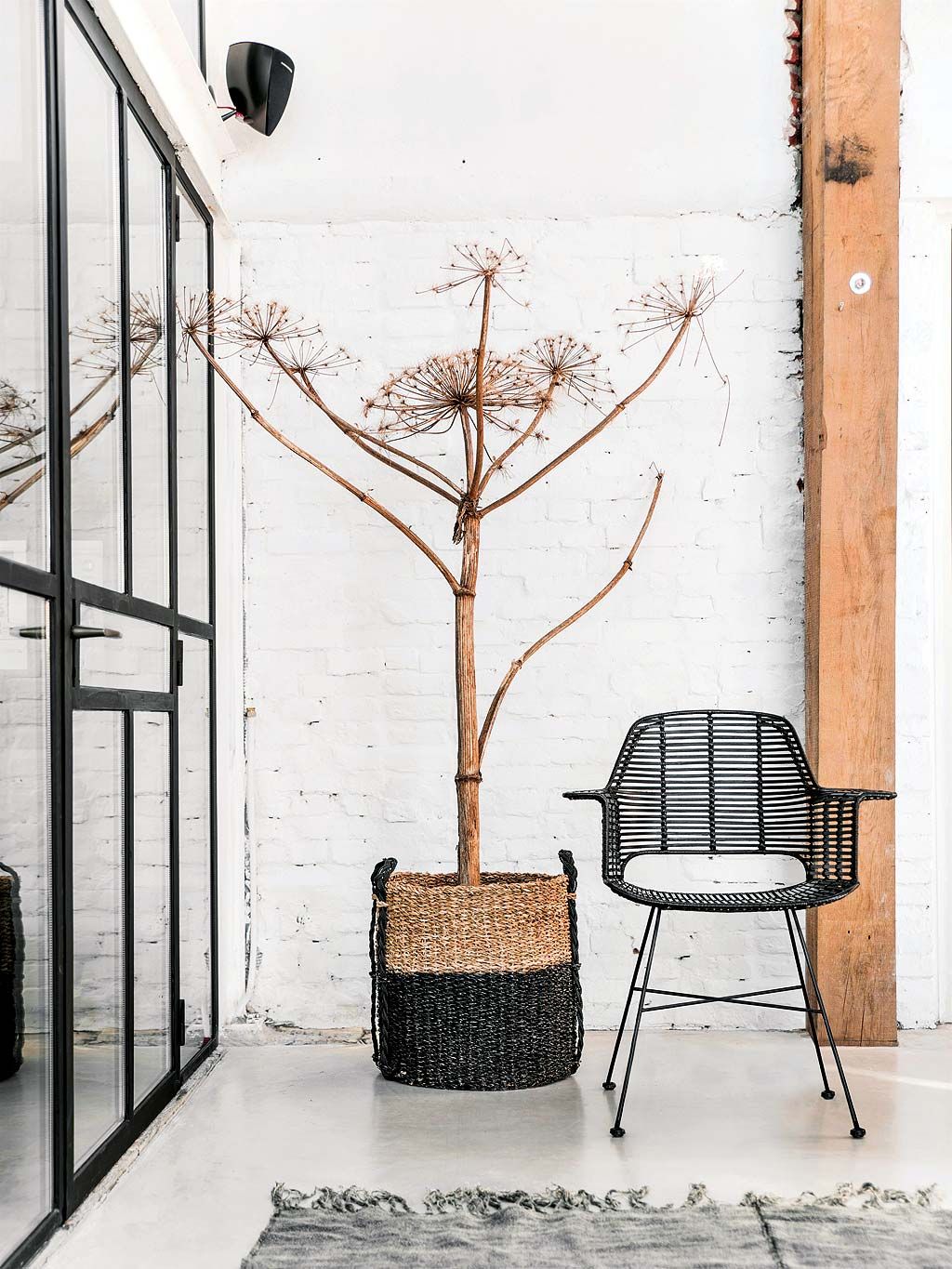 The fibers are updated with a dark, Nordic-inspired palette. Black is back! Its natural tone is combined with tints for a more contemporary and sophisticated look. From the firm HK Living: braided seagrass basket with dyed base and handles (€149.85/three) and rattan and metal armchair (€249), at Cär Mobel.
Wicker basket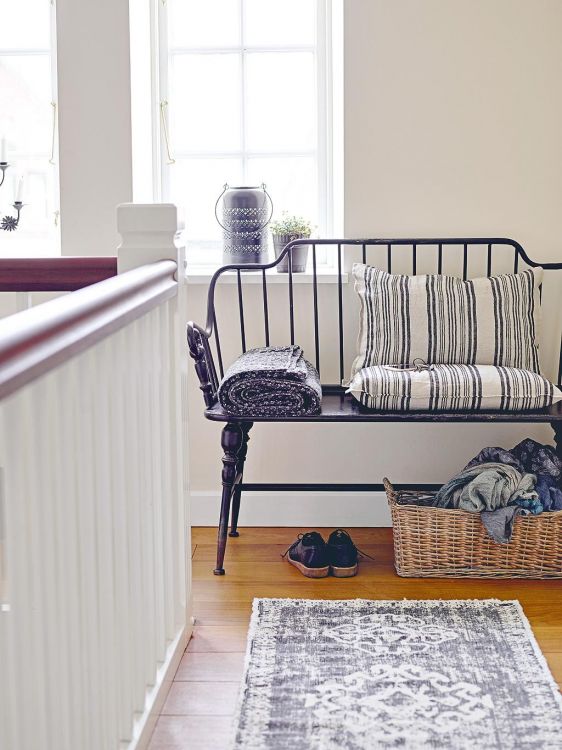 Fiber baskets are best sellers because all styles share the same goal: order at home. They can remain hidden, inside cupboards and drawers, but when they are visible, they also decorate and organize all kinds of accessories, like in this distributor. They are a must in rustic and urban styles! Wicker basket (€79/two); bank (€579); Emil cushion covers, in linen (€44.90 each); bedspread (€59) and rug (€149). Everything, from the firm IB Laursen
Rattan armchair in honey color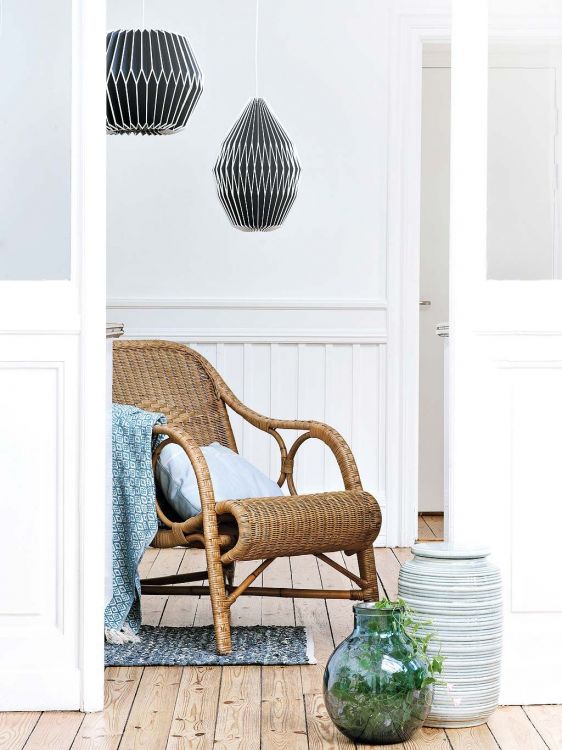 The vintage fever rescues the furniture of other times from oblivion to place it at the forefront of interior design. Pieces from decades ago, recovered, bring their charm and extra dose of warmth and authenticity to present-day environments. Honey rattan armchair (€316.44); blanket (€45.63); vases (from €47.25) and paper lampshades (€72.23 each); from the firm Broste Copenhagen
Wall baskets and Acapulco armchair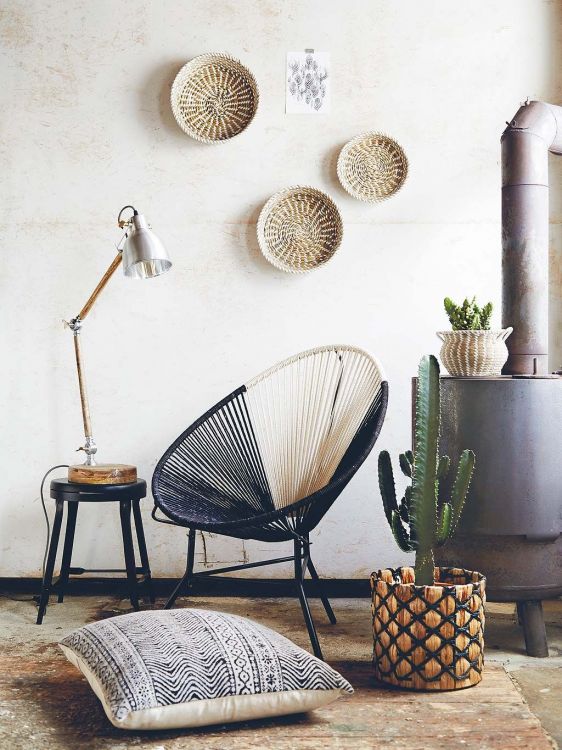 Mixing fiber designs in two colors creates a play of chiaroscuro with visual impact. Everyday accessories, such as the wall baskets, become more prominent by showing their spiral base with a curious optical effect. In famous designs, such as the Acapulco armchair, the contrasting black and white cotton rope gives the piece an unprecedented and spectacular theatrical halo! Straw baskets (€20.95/two); armchair (€270.27) and flower pot (€121.62/three), by Madam Stoltz.
Bamboo bench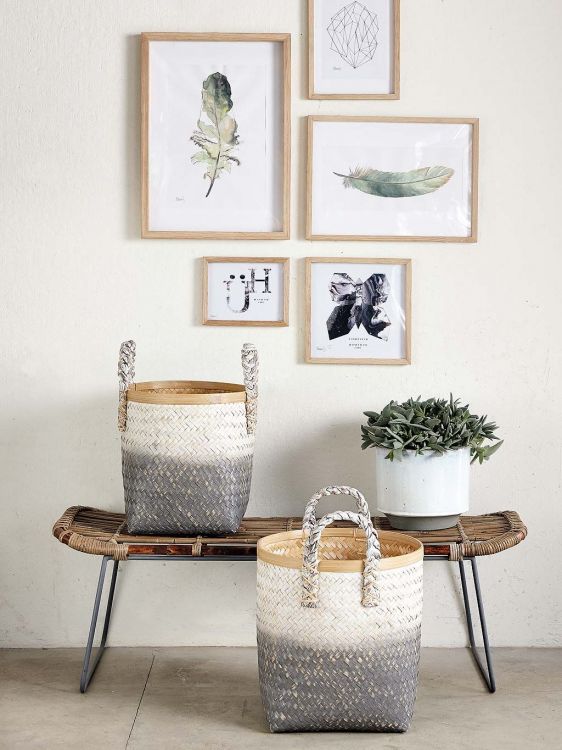 The commitment to decorate with natural materials is going strong. On their own merits, fibers occupy the first positions. Among their gifts: the ease with which they mix with each other and also with others, such as wood and linen and cotton textiles. In this composition, the natural baskets and the aged white and gray duo have charm. Bamboo and water hyacinth baskets (€200/two); bamboo bench
(€240) and paintings (from €15 each), from the firm Hübsch Home Interior & Design
Fiber armchair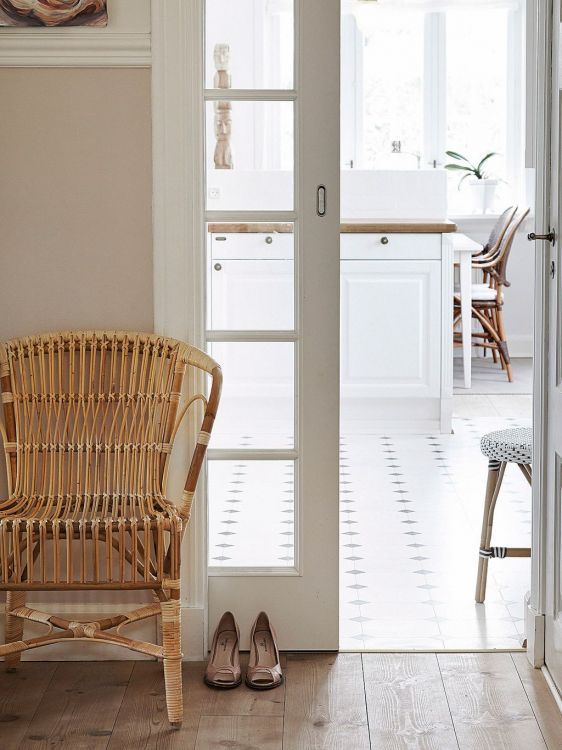 A fiber chair. Sika Design fiber chair, in Car Möbel
A fiber basket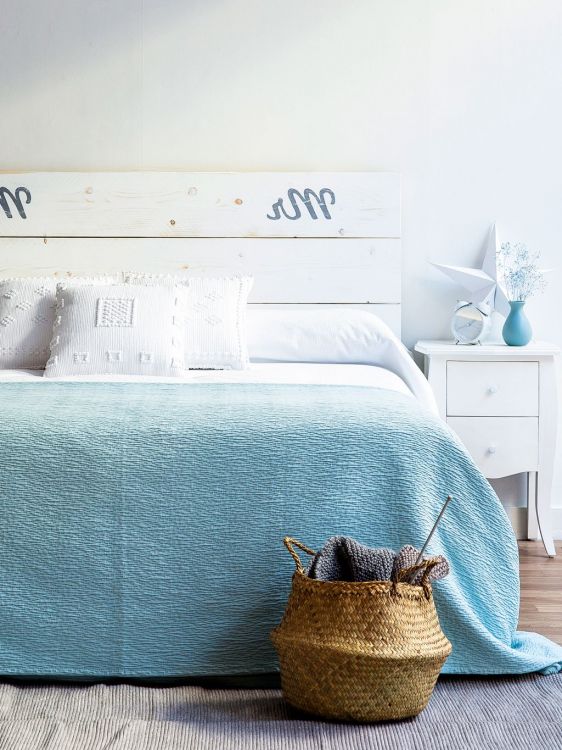 To store a blanket, place the needles and balls of your hobby, as a magazine rack or pot cover.
Baskets to organize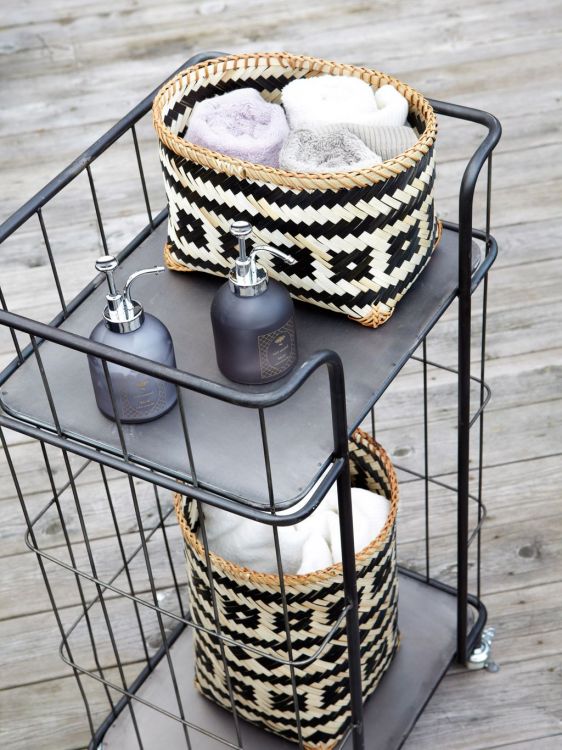 In any room, in a bookcase, in the closet, inside the drawer… Use fiber baskets, like these decorated ones, to organize smaller accessories.
With cap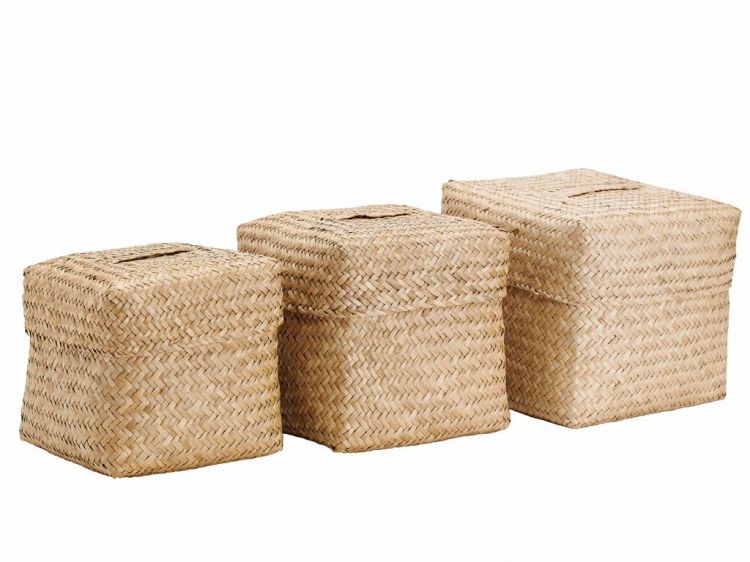 Boxes with fiber lid, from Ikea.
Stacked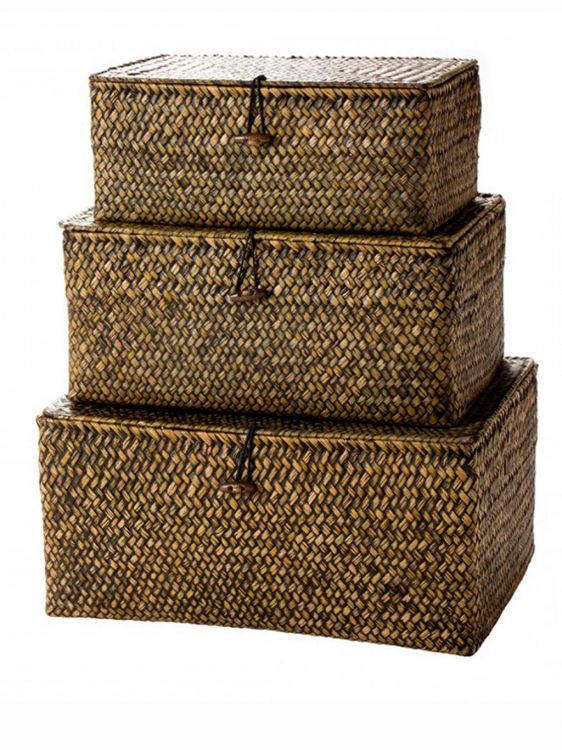 Boxes, baskets or fiber trunks, stacked. A practical idea as a storage solution and also very decorative.
Put them next to the bed as a nightstand.
Fiber and paint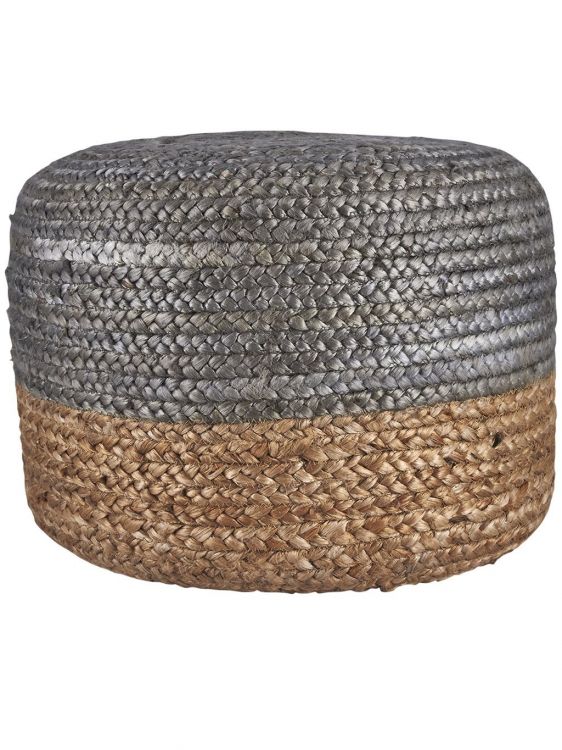 In fiber with a touch of paint. The metallic color updates the look of this pouf.
Little box with colors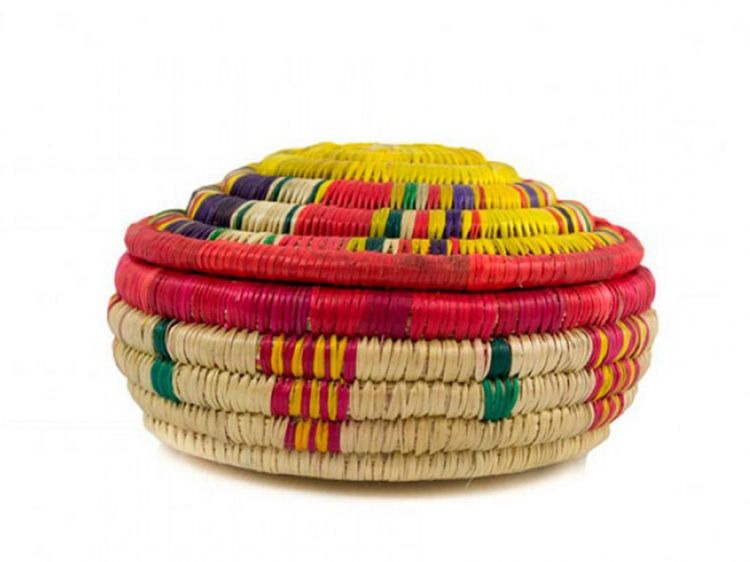 For your earrings, necklaces and bracelets, to organize your makeup or hair clips and rubber bands.
Container with lid, like a jewelry box, in fiber and color details, for sale at Mimub.com
Stool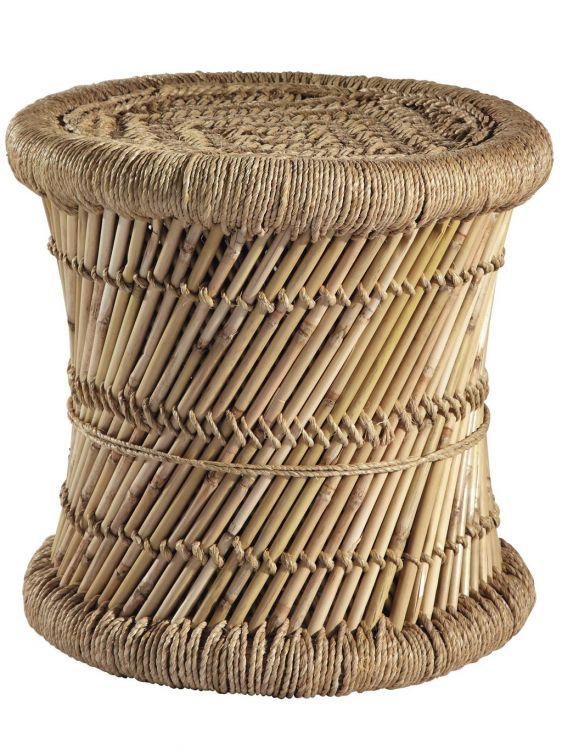 Stool in fiber, from venta in Maisons du Monde.
In the table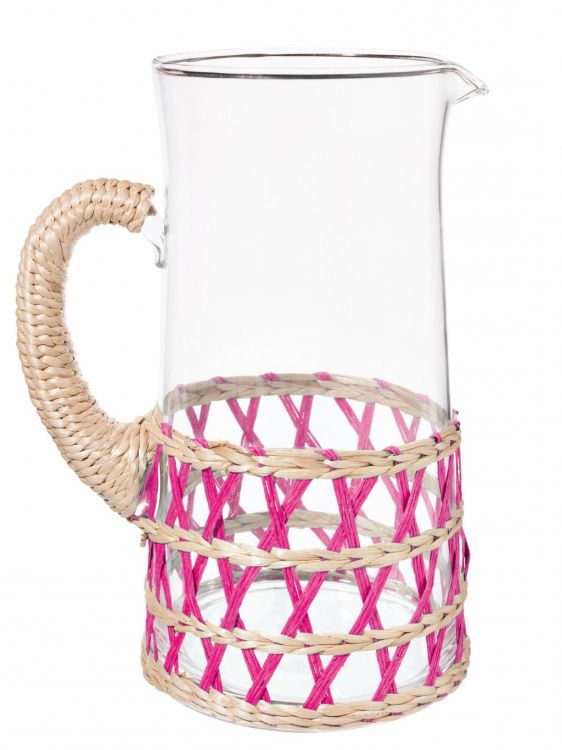 An original glass jug with a decorative detail on the base and on the fiber handle. From Maisons du Monde.
Save tablecloth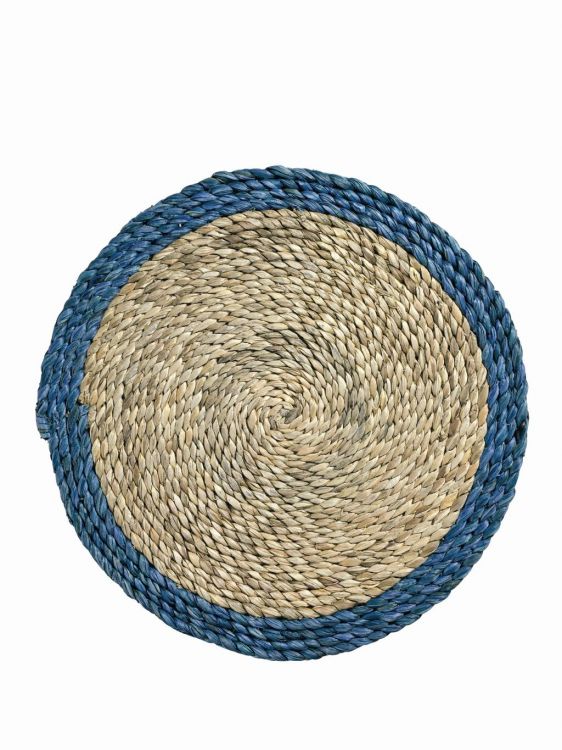 Save round tablecloth in vegetable fiber, from El Corte Inglés.
What are you going to save?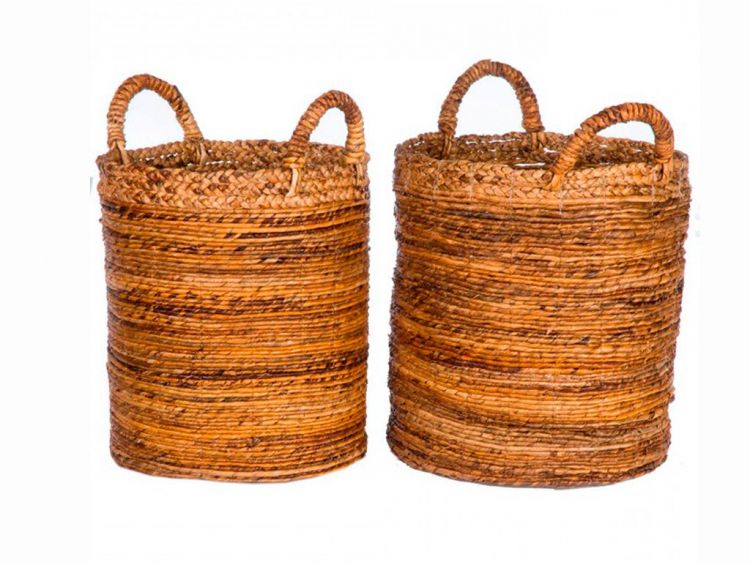 Round baskets with handles, for sale at Mimub.com
Footrest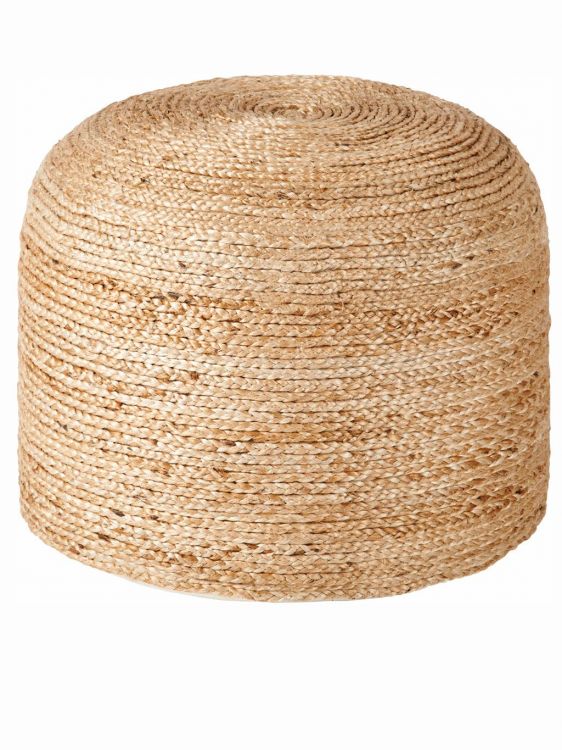 Fiber footrest, for sale at Habitat.