Hosta is an amazingly beautiful plant. The main feature is bright large leaves that form a dense bush. Hosta is native to Asia. She received such an unusual name in honor of the famous botanist Thomas Host. A modern plant is a number of varieties that have been bred by breeders. Among them there are both dwarf plants and almost gigantic ones. Whatever variety you choose, the hosta will decorate the yard. Of course, as long as you take proper care of it.
Hosta care rules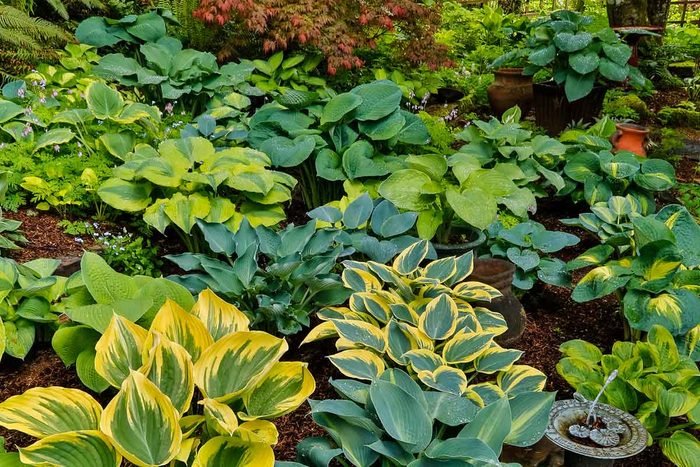 It is important to know what conditions the plant likes so as not to get burnt leaves and a bald bush in just a week. This option will not decorate the area near the house. Let's talk about the basic conditions that are required for a comfortable growth of hosts:
shade – the direct rays of the sun can burn the chic leaves of the plant;
fertilizer – universal once a year;
pest protection. The dense leaves of the hosta attract slugs. Iron phosphate will help protect against them;
soil mulching. Organic will do – a layer of a couple of inches.
Separately, it must be said about watering. Recall that the birthplace of the plant is Asia. That is why the hosta requires good watering. And this applies not only to young bushes, but also to old ones. Owners often make the mistake of watering over the leaves. So it turns out to moisten the green crown, but not to moisten the soil. Such watering will bring more harm – water can linger in outlets, causing decay processes. In this case, the earth remains dry and the plant lacks water.
The ideal watering time is before 11 am. If you do this in the evening, the hosta will soon be attacked by snails and slugs.
Feeding Hostas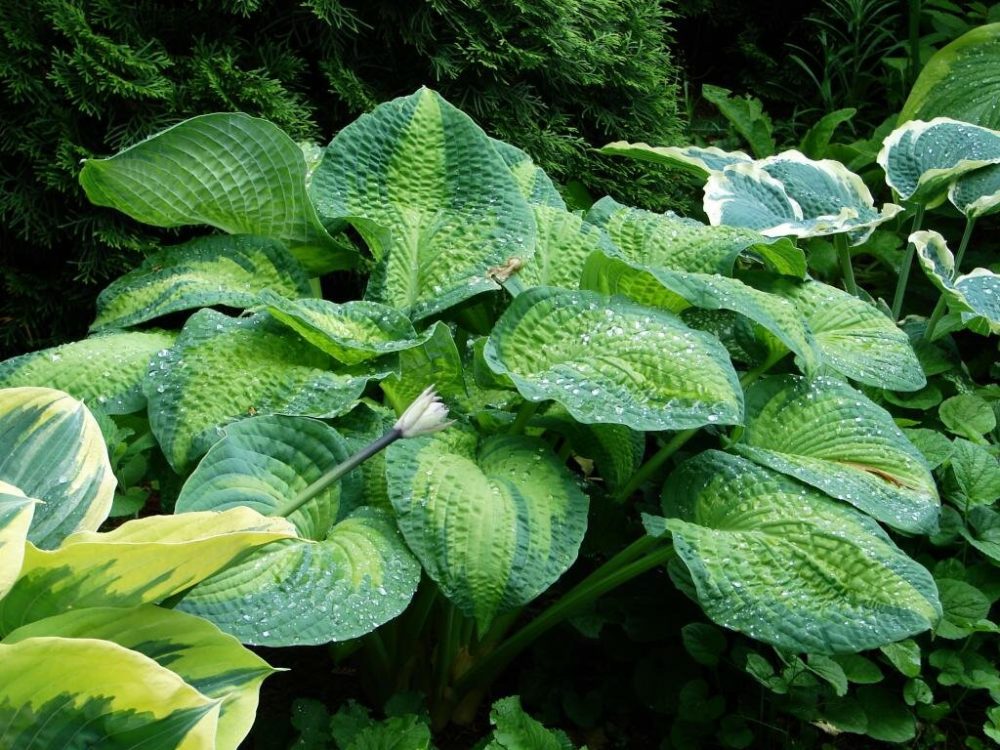 Each hosta bush is a decoration of the garden. In order for the leaves to be large and dense, the root system has formed correctly, it is necessary to apply fertilizers. A great way to feed a plant is mulching. It is most suitable for a hosta. The reason is a compact root system with roots that resemble shoelaces. The roots constantly grow in the surface layer of the soil. Sometimes they even come to the surface. To protect them, it is necessary to provide watering, nutrition and shade.
For mulching, it is better to choose organic matter – manure, compost, peat. The procedure is carried out twice a year – late spring or early summer, late autumn. After agrotechnical measures, abundant watering is carried out.
Hosta is a plant that will definitely decorate your garden. Choose different varieties and your site will be unique.