Cross the threshold of the door and feel in glory. If you want this feeling to be a fact, put into practice these happy tips that represent the mindfulness house: a place designed to live (and not to impress) that will make you immensely happy.
Surely you are already familiar with the term mindfulness, the one that tries to put a stop to our frenetic life and make us enjoy every minute.
Well now, that pleasant word has been introduced in our homes giving way to mindful homes. It's objective? Value every second we spend in it, whether with family, friends or alone; while we eat, sleep or read. It may seem like a lie, but if you put these simple ideas into practice, you will make your home fill with calm, joy and positive energy.
Some of the tips that we suggest here will already be present in your house, because we insist on them in each issue, such as filling it with light, color or plants, but others will be a real discovery. If you want happiness to meet in your house, take good note of them. You will begin to see the decoration with different eyes, as an anti-stress therapy that will make you feel much better.
Get better organized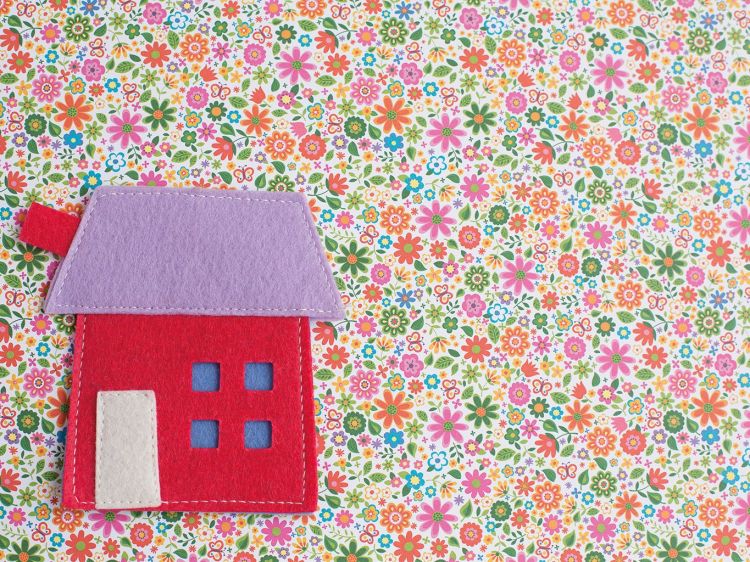 The external order reflects the internal balance. Apply this premise to your home and always keep some infallible areas impeccable: the dining room table, the desk or the kitchen so that the first impression they give is beneficial and not chaotic.
Perhaps it is a good time to clean up and get rid of everything superfluous that does not contribute anything to daily well-being. Simplify, get rid of what you don't use, give it to friends or sell it on platforms like eBay or Wallapop. And make room for new things to come into your life.
Bet on white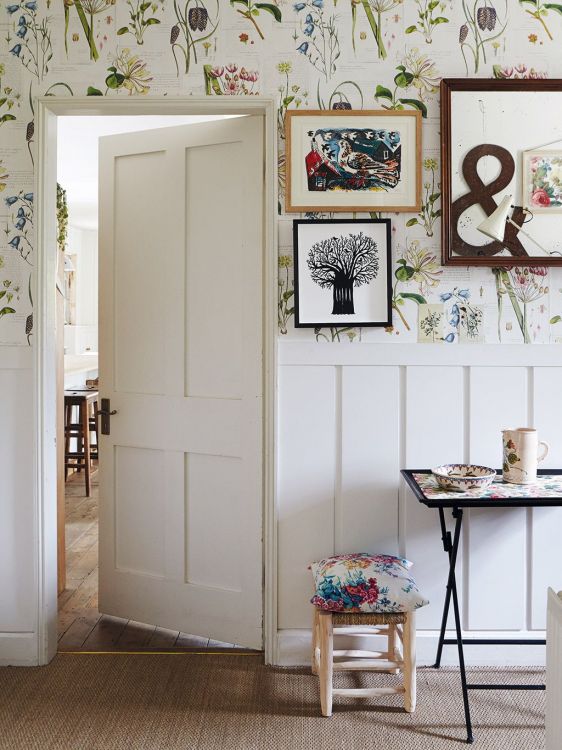 Colors give us good feelings and the absence of them, too. If you want to experience inner peace, stay in a clean environment or give light and spaciousness to a dull room, white is the best option.
Use it on doors, frames and friezes with half-height slats that you can combine with wallpaper with delicate motifs. Lovers of total white love it, because it goes well with all styles.
To those who think it's boring, tell them that nothing could be further from the truth, it has an infinite number of shades: cream, ivory, broken…
Practice a sustainable way of life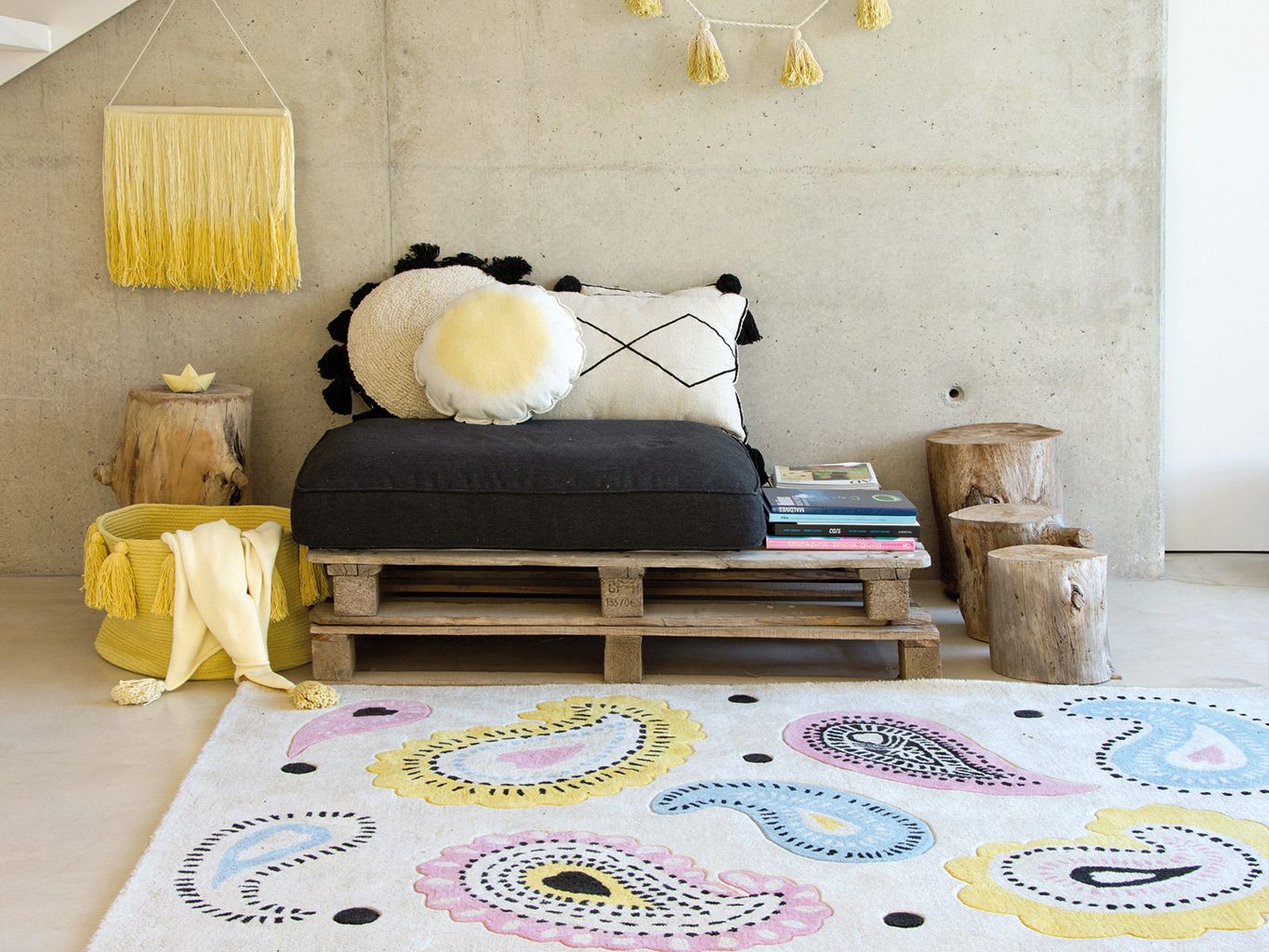 Reusing old furniture and giving it a second chance produces a strange satisfaction; especially if you are the one carrying out the project. Before you say goodbye to an old piece, take a stroll through Pinterest and you will see everything that can be recycled from everyday objects: turn drawers into shelves, a bookcase into a headboard, some pallets into a fantastic sofa structure for the terrace or interior or some tree trunks as stools. Gita Pastels wool rug (€495) and washable cushions, by Lorena Canals.
Fill your house with color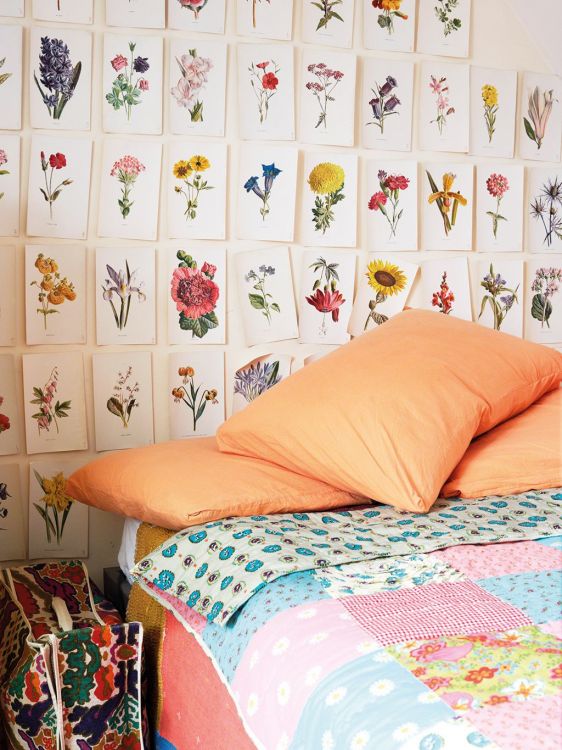 Synonymous with happiness, color is the best ally to express moods. Introducing it successfully in interior decoration is easy if you put the 60-30-10 rule into practice. That is, 60% predominant color, 30% secondary color and 10% accent color. In this way you will ensure that the room has a balanced and harmonious appearance. Once the colors have been chosen, you can combine them by analogy with tones of the same range or by contrast, opting for an opposite color series.
Socialize your kitchen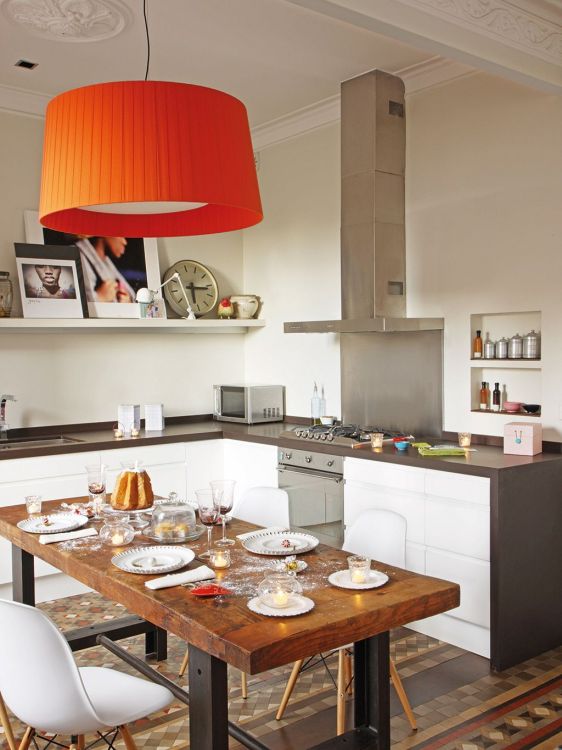 It has always been the soul of the home and, for some time now, this area of the house has become the axis of family life. Not only is cooking here, we also experiment with recipes with our children or turn it into an informal meeting place with friends. It would be convenient, if the dimensions allow it, to dedicate a space in it for the office. Fill it with light and life. Practice mindful eating in the kitchen and enjoy a good stew or a cup of tea around, without clocks or cell phones.
Spend time on your hobbies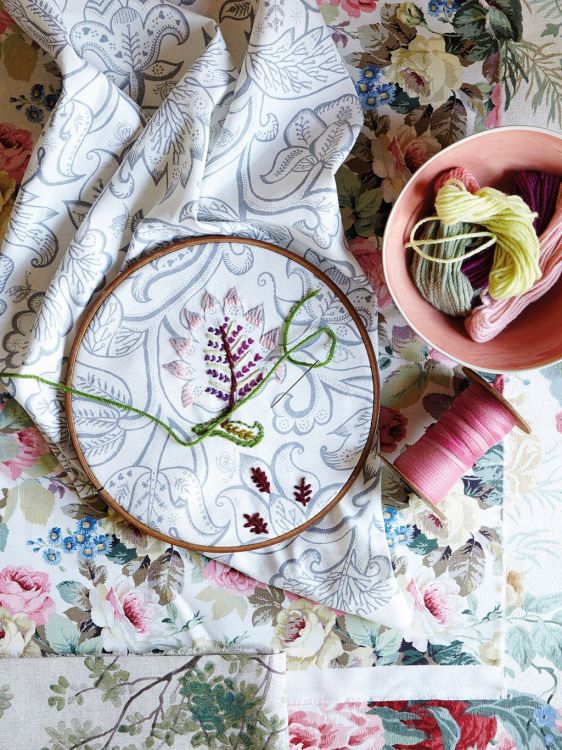 Since when do you not think about yourself? If you like to restore furniture, knit or make your own clothes, or simply miss taking a relaxing bath without noise, surrounded by candles and soft background music, it's time to find time for it.
Carrying out activities other than our daily work comforts, opens the mind and serves to disconnect. If any hobby makes you happy, pursue it and set aside an area of the house for it. Set a day of the week to dedicate it to you, let time flow and not influence. The rest… can wait.
Live abroad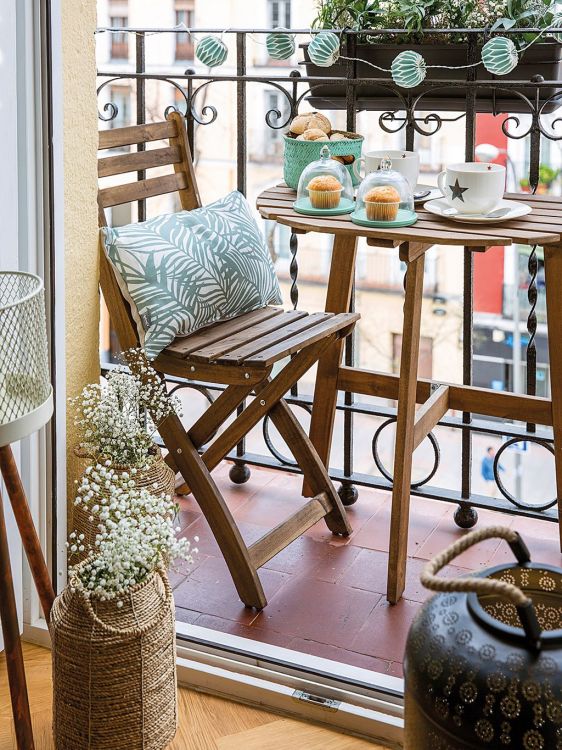 Are you looking forward to the good weather to prepare your terrace and live outside? Going out without leaving home is a luxury that you can sign up for if you want to feel good. And it is not necessary to have a 20-meter terrace, a simple balcony can give you the best game, as long as there is enough space to place a table and two folding chairs will be enough. Although it is not suitable for big parties, it is for breakfasts and romantic evenings. A good plan…
And when you don't use it, it will be your mini garden, where you can grow your favorite flowers or a small urban garden based on aromatic herbs. Open the window, close your eyes, take a deep breath and smile at life.
Surround yourself with positive images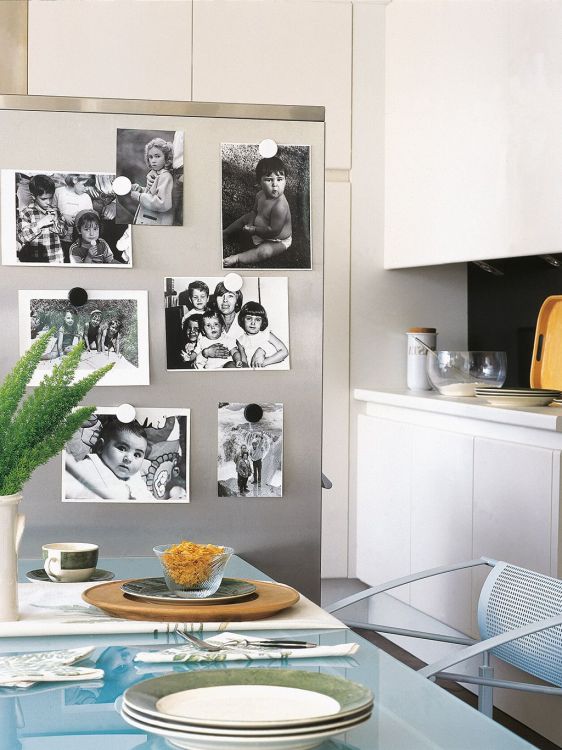 Photos of your children, last summer's vacations or, looking back, a family image from when you were little or the precise moment you met your current partner… Gather all those photos that give you a rush just by looking at them and place them in strategic places: on the desk to make you smile on a difficult day, in the fridge while you enjoy a steaming cup of coffee and, if you have children, pin them on their mood board next to the list of exams so that the study will be easier for them. more bearable. Works! Checked.
Disconnect in your corner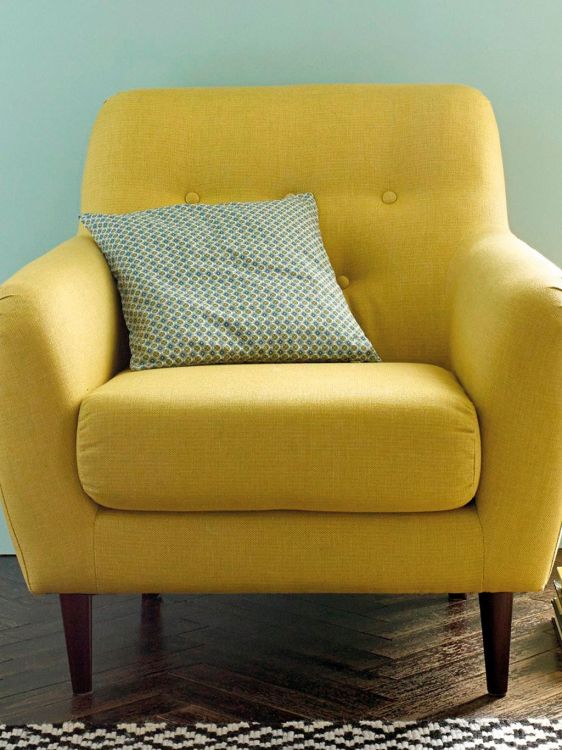 You will feel better at the end of the day if you carry out this simple gesture. Sit back in your favorite chair, stretch your legs, take a deep breath, and let your mind go blank. At first it will cost you, but with time you will get it. Relax for a few minutes while controlling your breath, as if it were a meditation exercise. Make this disconnection before going to sleep and it will help you to fall asleep better. If you accompany it with the subsequent intake of a relaxing tisane, you will enhance the sedative effect. Relax armchair, from the firm La Redoute Interieurs.
Make your house green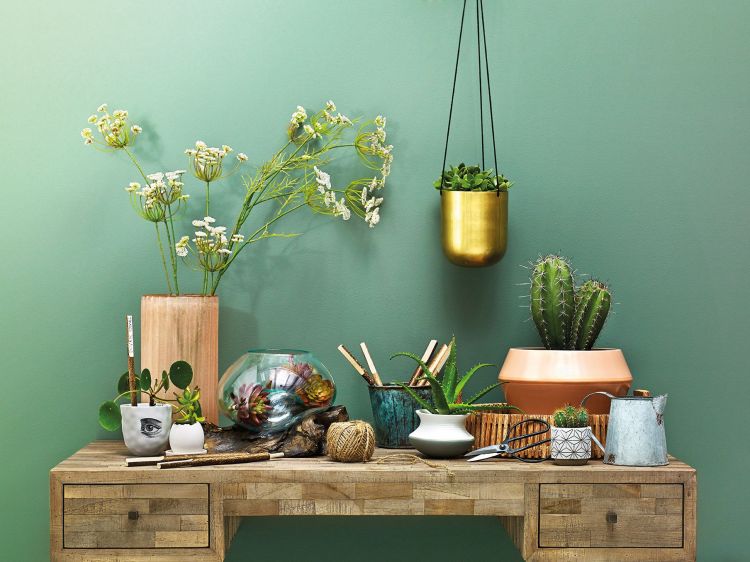 Living surrounded by Nature brings happiness but, unless you live in the countryside or in the mountains, you can only aspire to it by getting away for the weekend. The solution in our urban houses is to fill it with plants and flowers, better natural than artificial
(as long as you are not allergic). You will be able to purify the air, eliminate harmful substances and you will feel better. And what are the best places to put them? On the dining room table as a center, in a corner away from the heating and near the window, in the kitchen and in the bathroom.
Did you know that there is an Institute for the pursuit of happiness?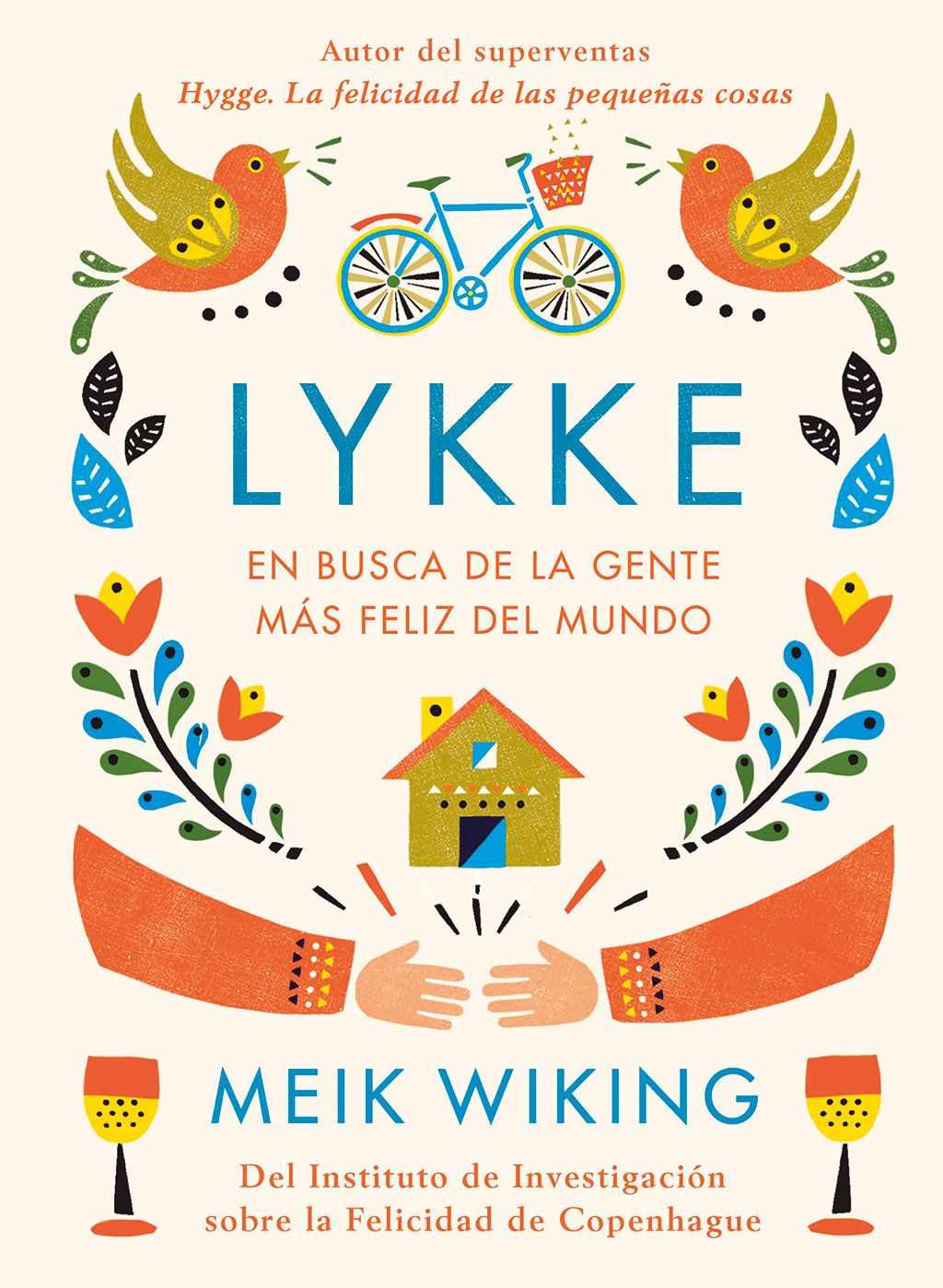 It is in Denmark and its director is Meik Wiking. His name may sound familiar to you, because he swept a year ago with his book Hygge, that word that made us value so much the little things that surround us. Now he has launched Lykke (happiness in Danish) to show us that we can be happy anytime, anywhere. Lykke, by Meik Wiking. Dome Books (€16.95).
Colored cups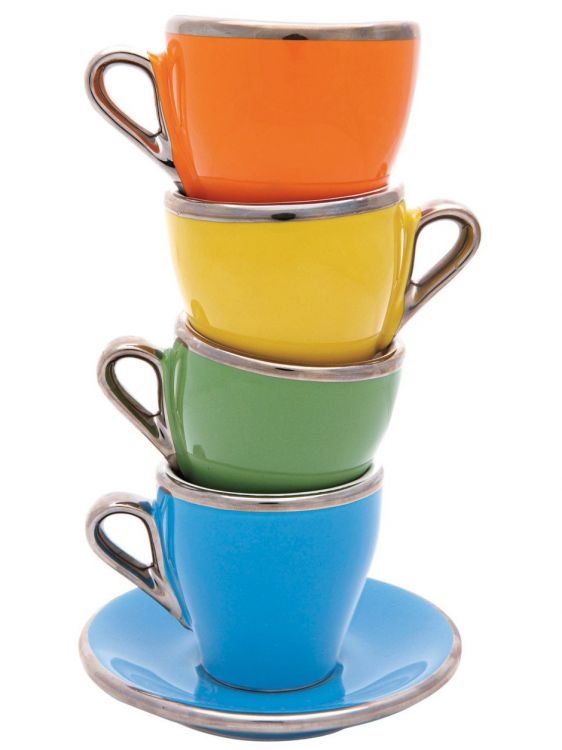 Plates with dog faces, lobster-shaped bottle openers, mini stoneware pots in pastel tones, wooden boards that simulate painter's palettes or rainbow-colored coffee cups… Dress up your kitchen and your table with fun elements that make you enjoy when preparing a meal together or when you sit in the office to savor it. You will share not only delicious dishes, but also a pleasant conversation and lots of laughter and you will feel that you are a little happier.