If you think that blankets only offer warmth and warmth, you are missing out on everything they can add to your home decor.
They are much more than shelter, caresses and warmth. If you let the blankets take center stage, they will surprise you.
1 NEW IMAGE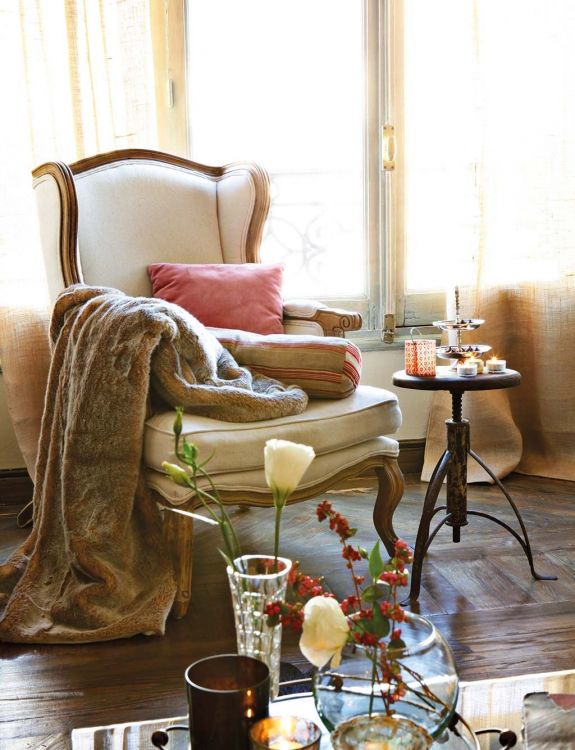 The blankets add warmth to the decoration, there is no doubt, but also extra points of elegance and style.
The change in look of this wing chair is due to the cushions and, above all, to a fur blanket with a fall to the floor that exudes glamour. Irresistible!
What are you waiting for to update that vintage jewel you have at home?
2 MORE WARMTH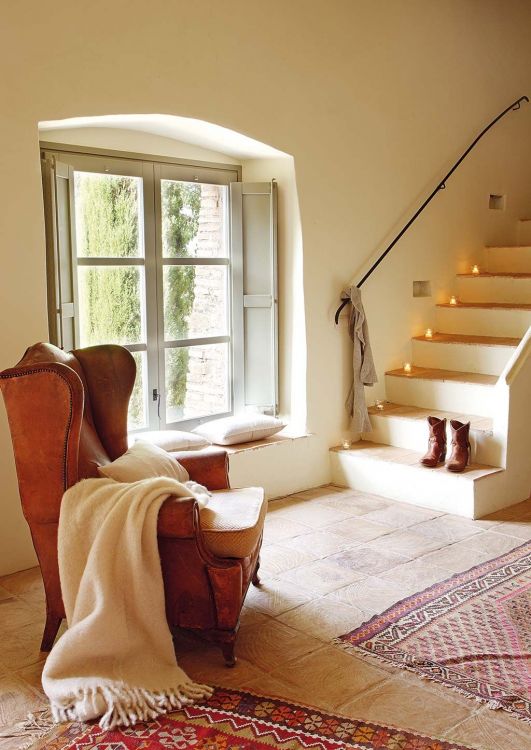 The infallible resource to create a warm and welcoming atmosphere in a transit area, which seems to be a bit cold with a single armchair: a wool blanket to keep it warm.
With it and that abundant natural light that enters through the window, a reading or resting corner is created, proof of rain and snow.
The natural color of the blanket, bright, in a harmonious contrast with the leather, is an excellent choice for the corner of this farmhouse rehabilitated by Arau & Mediavilla.
3 NORDIC CHRISTMAS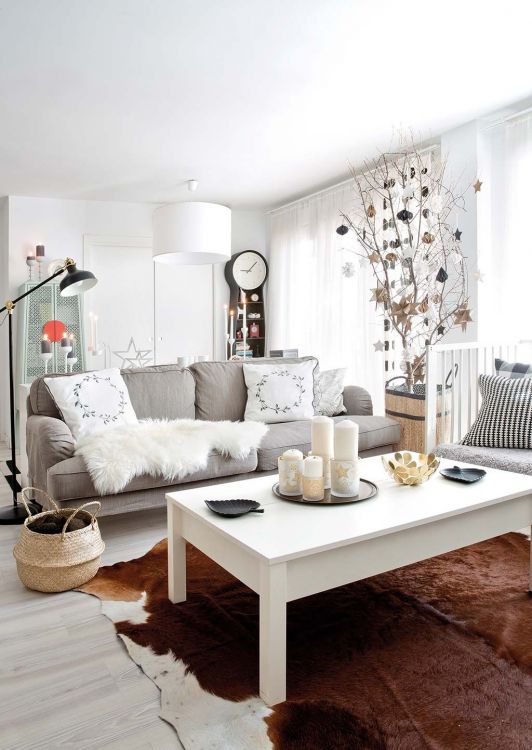 The ideal accessory to complete the look of a Scandi Christmas decoration —with a tree made of natural branches and decorations in white, black and wood— is a white fur covering the sofa.
The one in this room, due to its wavy shape and its measurements of 90 x 55 cm, can be used as a blanket or as a rug.
Its effect on the environment: extra warmth to counteract the icy winter and a pleasant touch. Ludde sheepskin (€49.99), Stocksund sofa (€499) and Trulstorp table (€129), from Ikea.
4 IN THE DOMINANT COLOR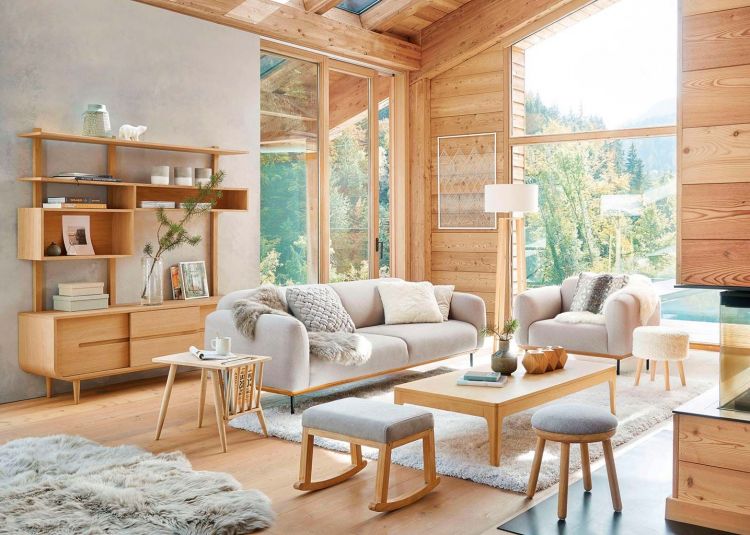 In this environment decorated with uniform colors and materials, the gray blanket and cushion duo enriches the environment with its textures and nuances. There is only a subtle contrast of tones, but it is enough to make the sofa the star piece in the living room, which invites you to touch and feel the softness of the two textile accessories. From Maisons du Monde: sheepskin, in 55 x 90 cm (€69.99), Shiro braided cushion (€39.99) and Japan model sofa (€899).
5 LOOSE HAIR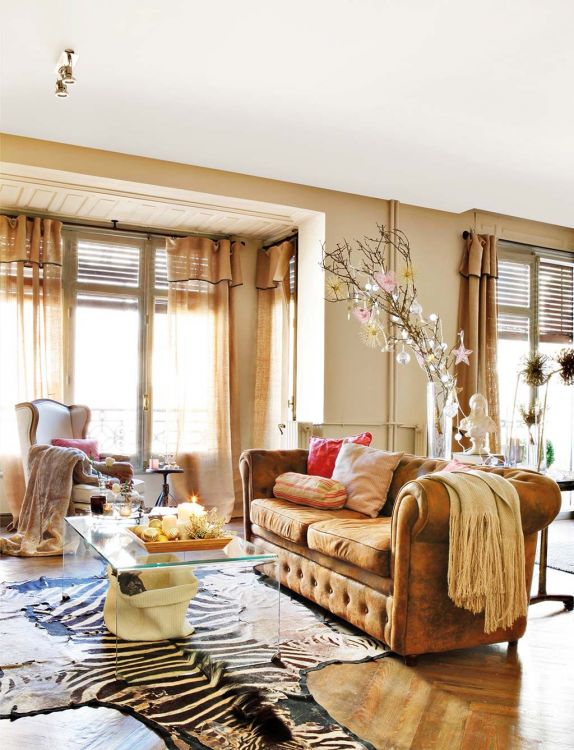 Extra-long fringes add a touch of class and draw attention. They are such an important element of the design that they should not be hidden or folded with them inside the blanket.
Designs with this type of finish look better if placing them encourages them to display that detail that differentiates them from others.
For example, from the scroll-shaped arm of this vintage chesterfield sofa you can appreciate its elegant fall; quite a lesson in style.
6 WHAT A GOOD COUPLE!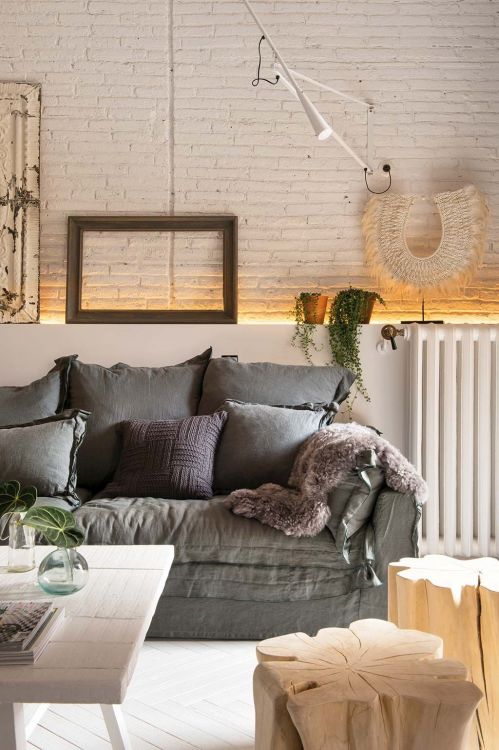 Linen and fur, can they be combined? Yes, and it is a mixture that works. The fur blankets, and also the knitted ones —both a trend in decoration— are so versatile that they can also be used with cotton, corduroy, chenille, leather and suede fabrics.
In this proposal, next to the sofa, it marks a contrast with the whiteness of the rest of the decoration. Plus style and warmth in this room: the grazing lighting of the plinth that runs along the wall and enhances the exposed brick.
Decoration by the interior designer Marta Castellano-Mas, who also designed the sofa, upholstered in linen.
7 ANYWAY, NO!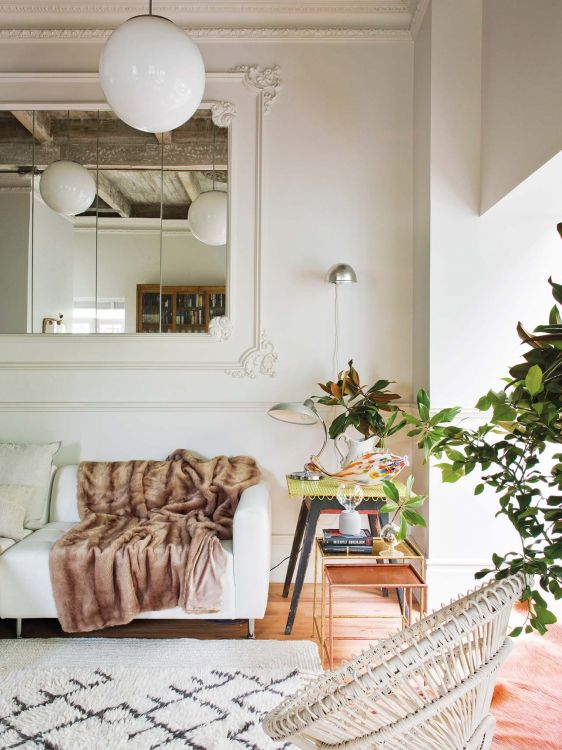 Your sofa will be different with a good blanket… well placed. Neglecting that aspect could ruin the decoration. There is not a single way to do it, but many depending on its characteristics: drawing, material, type of finish…
In general, well-folded blankets on the backrest or armrest will give a formal image or, as here, extended but with marked folds, more casual.
In this case, by appreciating all the nuances and texture of this fur blanket, an effect of maximum relaxation and comfort is achieved. Interior design, by the Ramisa Projects & Fun studio.