Classic, modern or traditional, whatever the style of the room, the color white in all its shades can be an excellent option to decorate it. From pearl white, ivory, to the brightest of whites, this color creates a soft and calm universe. Below, we show you many photos and decorating ideas for white living rooms.
White is the base color of almost any house because it goes perfectly with absolutely all colors. By itself it is very cool, ideal for hot climates, as well as being associated with cleanliness and new spaces.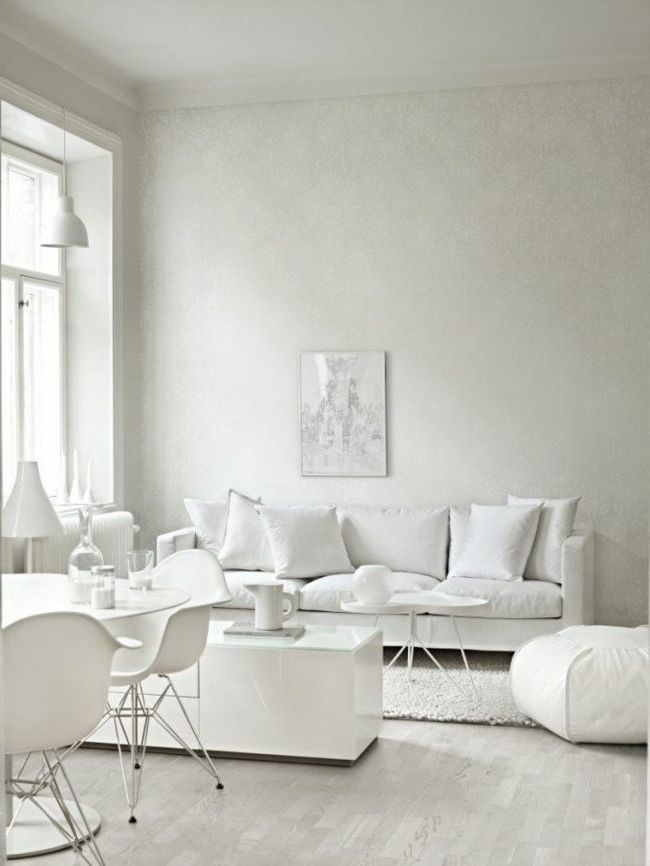 It is true that maintaining white armchairs, cushions and rugs can be quite a challenge, so if you decide on this trend, be careful when choosing the material they are made of. As far as possible, cleaning should be easy.
All white rooms
The good thing about this color is that during the day and in the shade, it is soft, and at night, before a low-intensity table lamp, it generates an atmosphere as welcoming as any other color or even more so. Added to this is the fact that any other material or color that is introduced in the room will be noticed with intensity, so playing with these details can lead to very interesting decorative achievements.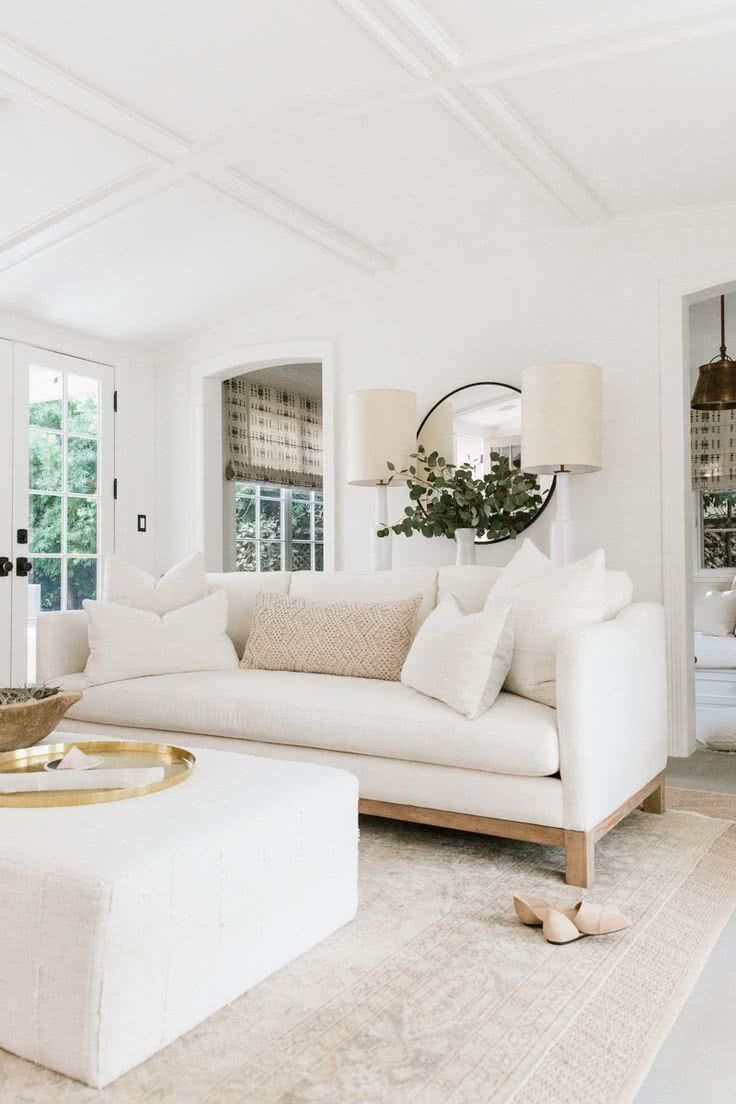 The wood on the floors is fascinating, again together with white walls and armchairs. Two great decorative accessories make the difference: cushions and ornaments. In these you can introduce different shades of white or some pastel grays or beiges, very pale.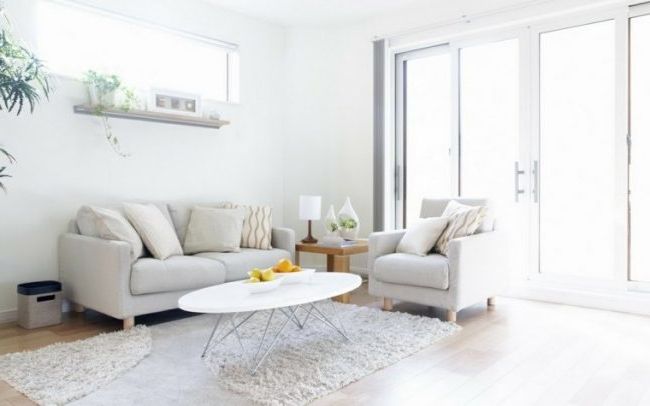 If white is too shocking for you, use a very soft gray on rugs, furniture, or trim. For such decorations, silver or black light fixtures, green plants and beautifully patterned rugs can all look fabulous.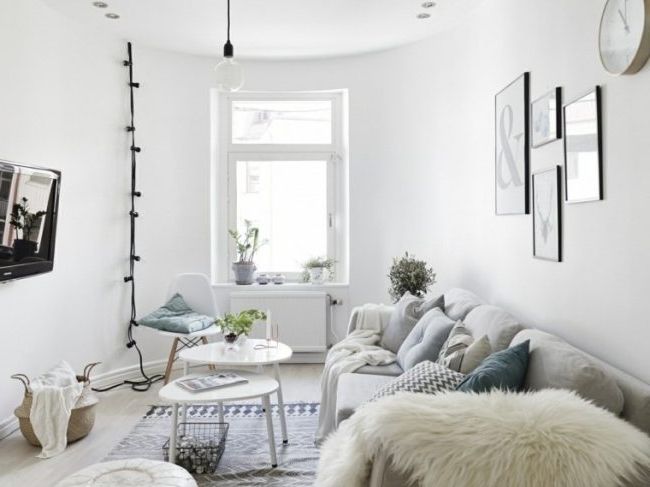 We should all think the same when looking at the photo below: with that view, no one will notice that the entire room is lacking in color, absolutely blank. Well, maybe it's a bit like that, but it can also be thought that way on purpose, because each color has an objective in a space. In some it is to retain the person, in others it is to relax, and in others why not, refresh from a hot day.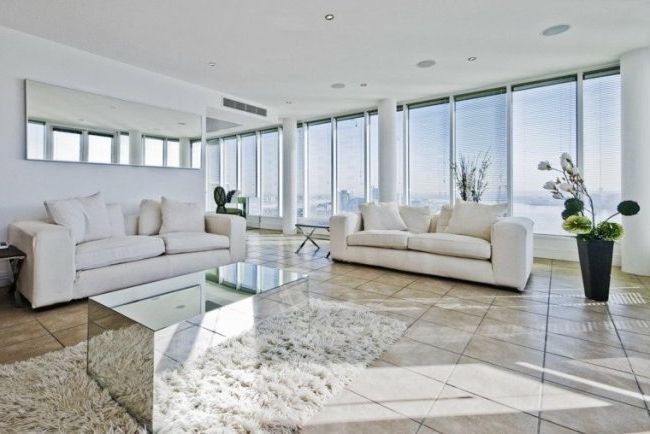 White rooms combined with gray or black
What makes this color special is its ability to adapt to elegant, casual or modern spaces. The colors gray or black as good neutrals, are combined with the rest of the colors and textures, thus being able to create the vast majority of the known styles in decoration, and always come out well. Combined with white, they recreate very elegant spaces.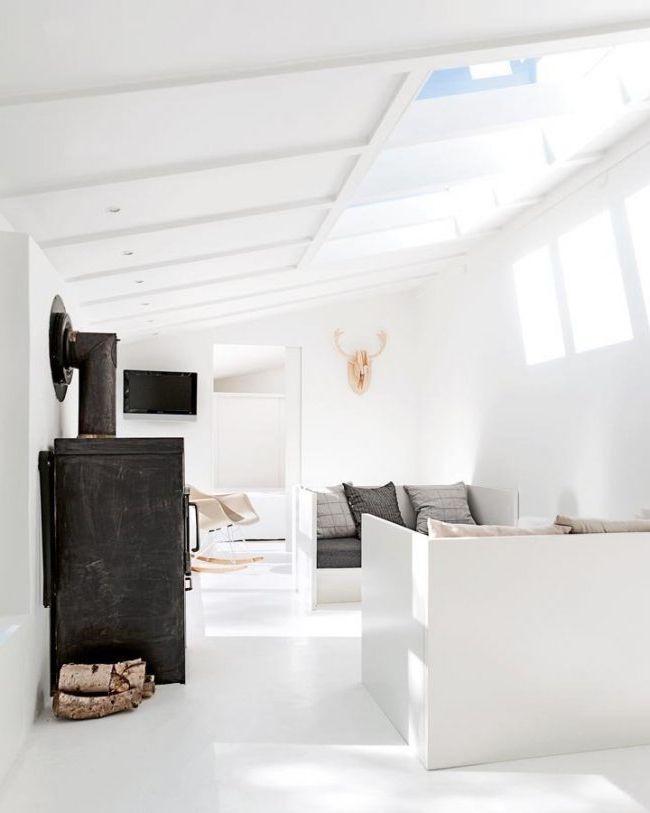 For example, for an elegant living room, gray cushions, with a wooden structure in a shade of white, look very harmonious. While if you lean towards something casual, the photo above shows a living room decorated based on gray, raw and white tones.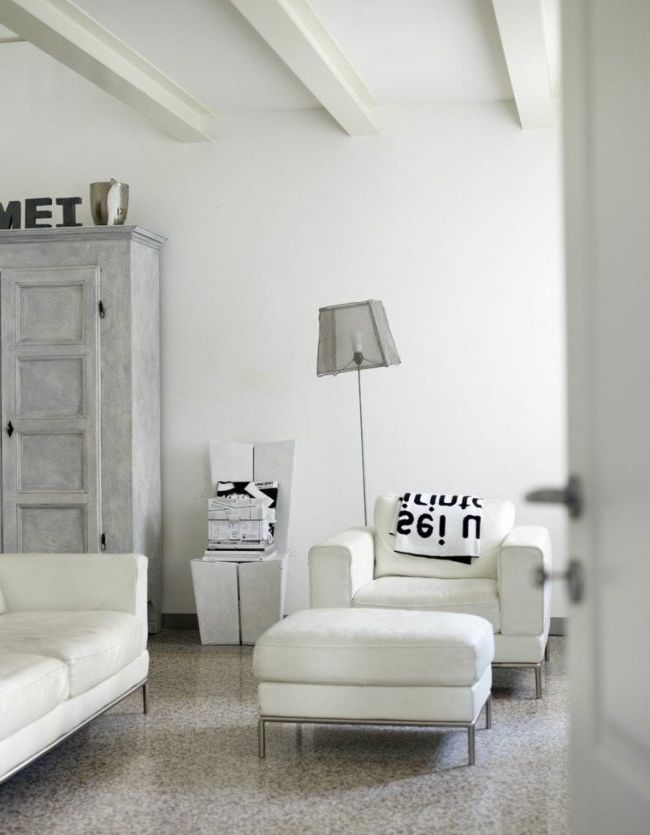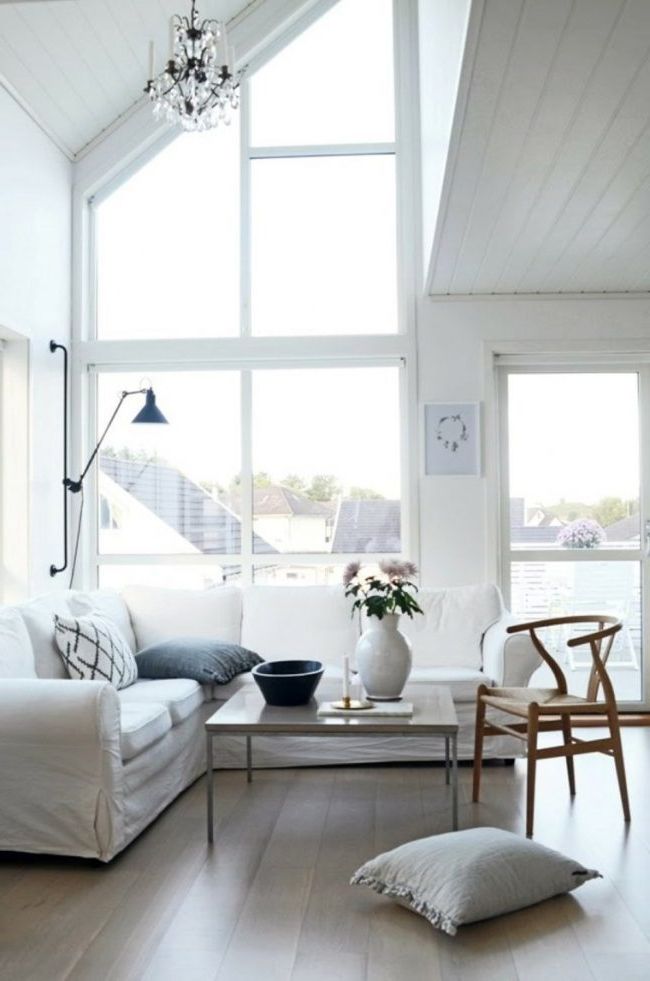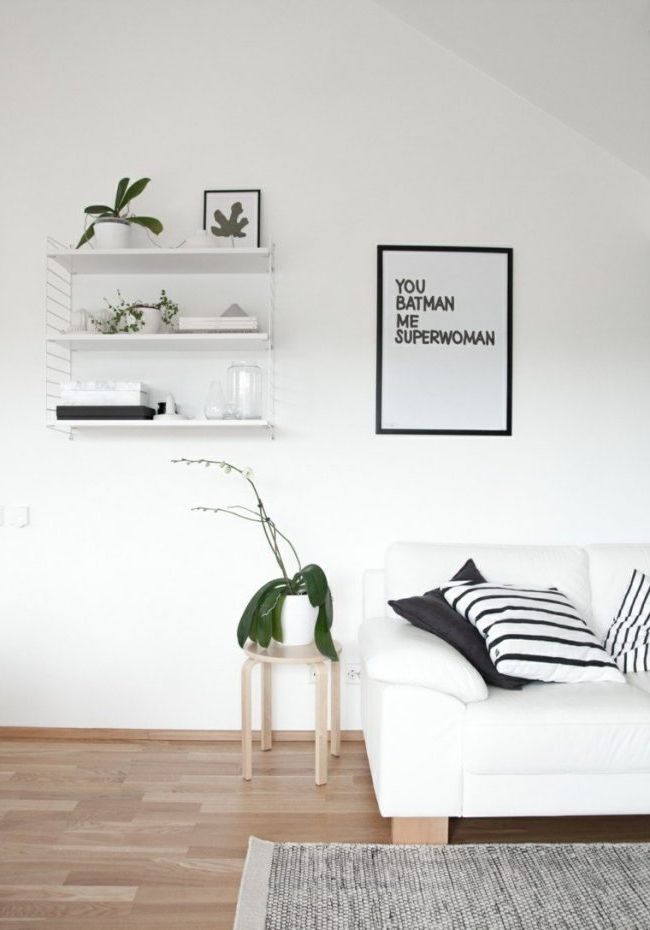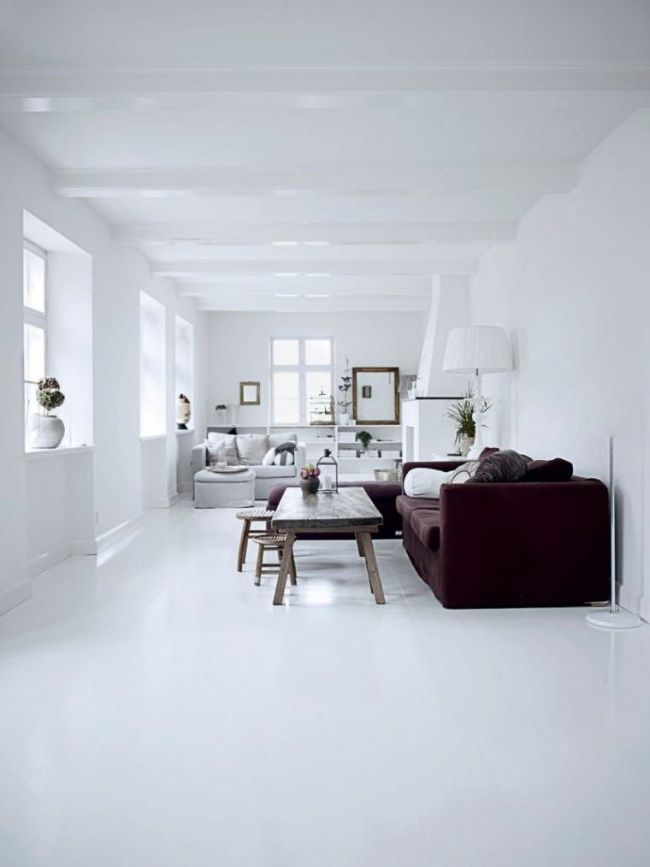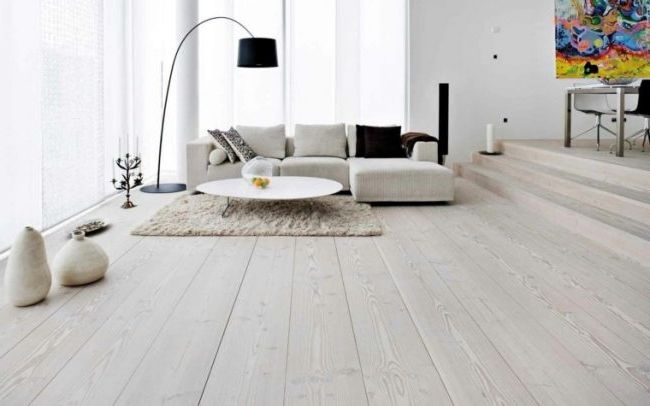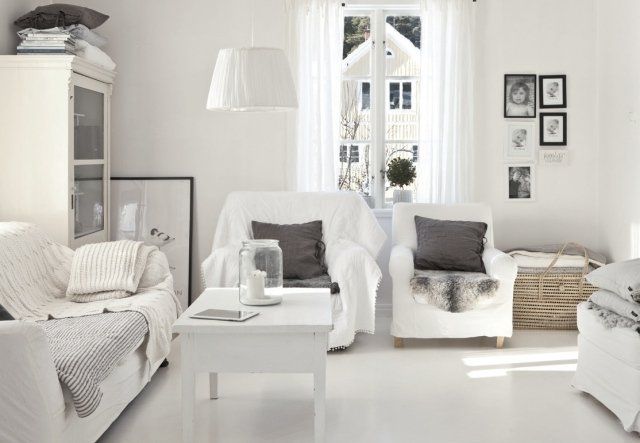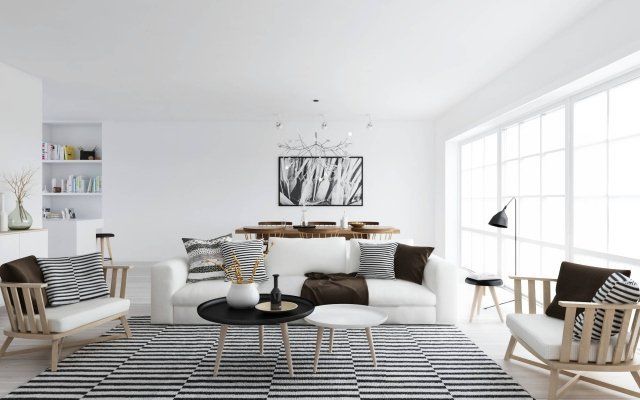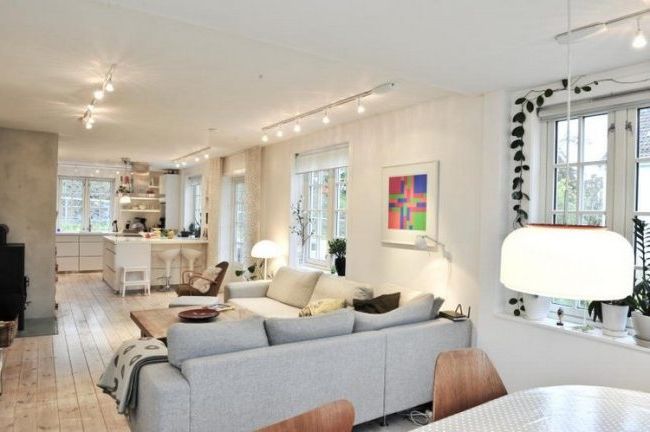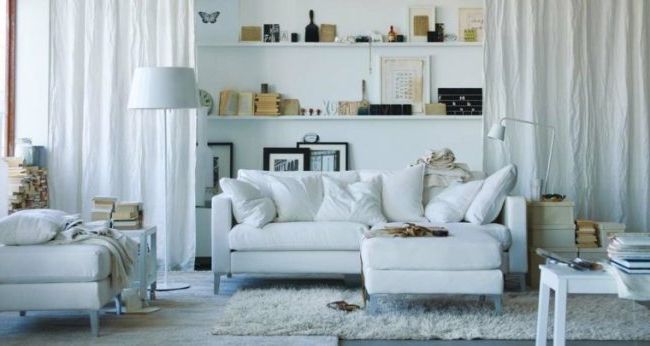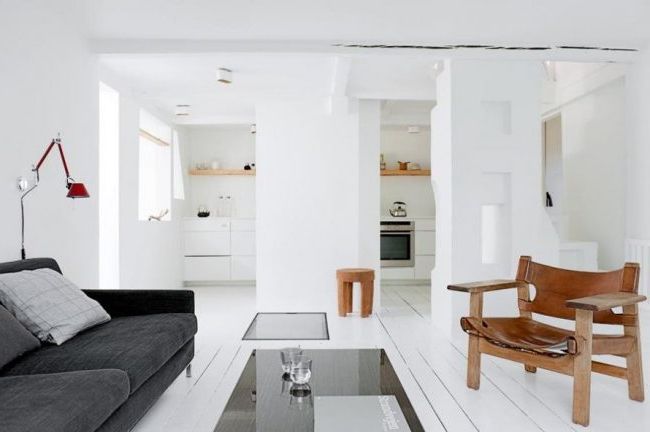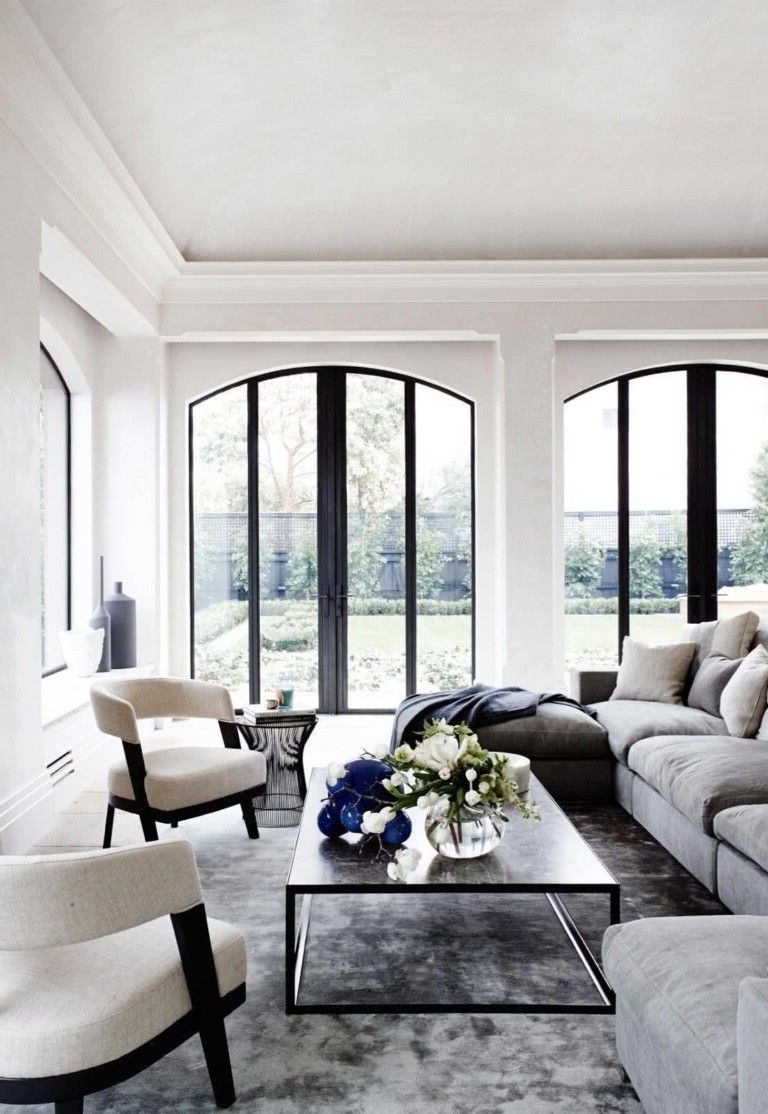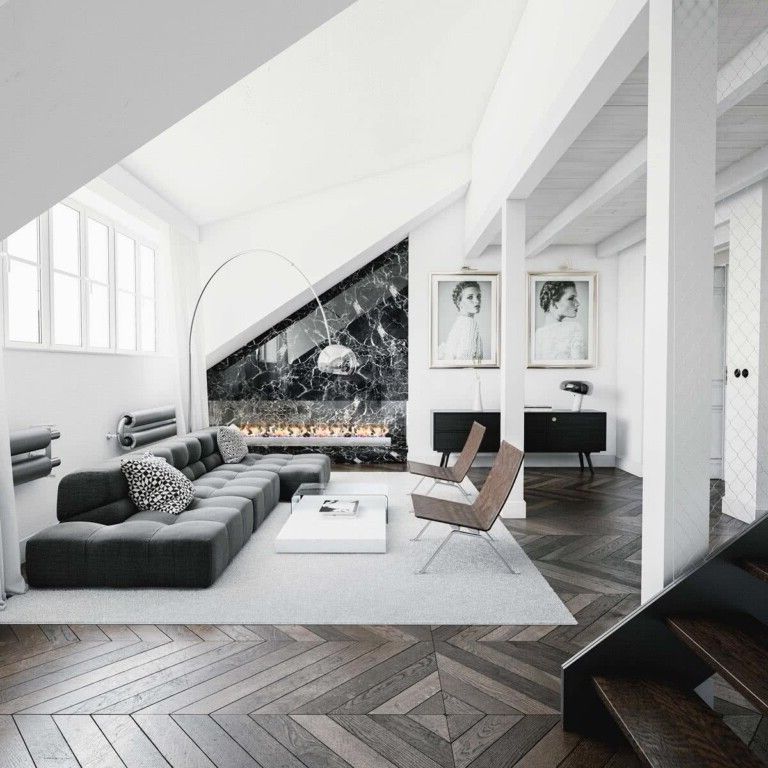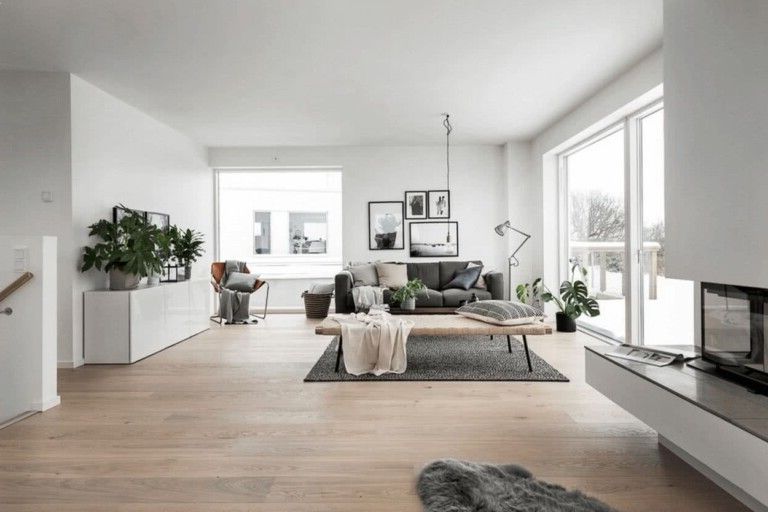 White rooms with beige or brown
It's hard to have everything in white, so we're showing you some of the combinations you can choose from. A fantastic segment is the one that is made with the conjunction of white furniture and walls, along with tables, lamps and rugs in natural wood, dark wood and the color of burlap bags.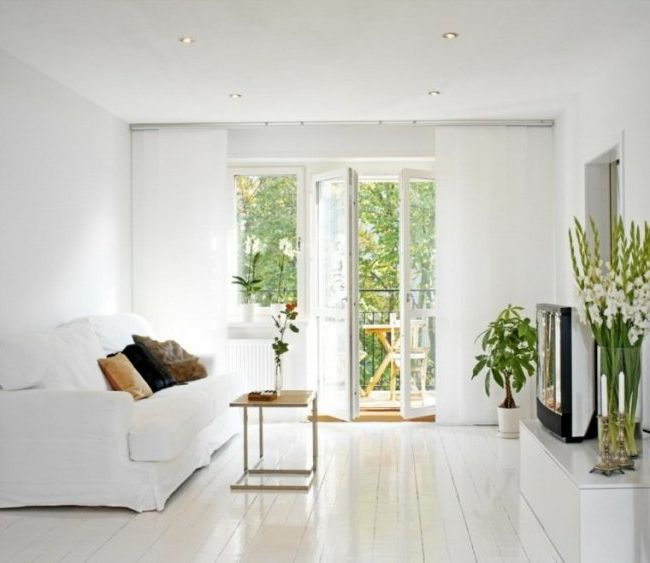 In rural houses or in mountainous environments, brown is the ideal color, and for those who have it within their reach, the materials of nature provide all the ranges of brown tones, whether through wood, clay or rocks.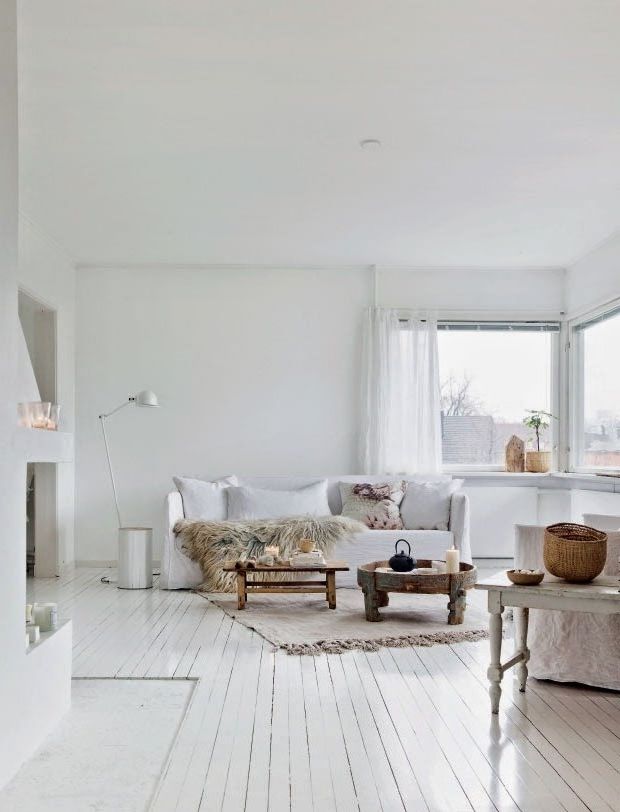 The brown color has always been chosen for the decoration of houses, since it is the color of the earth, neutral and its shades are represented in a wide range of distinguished quality woods that serve as construction material throughout the world.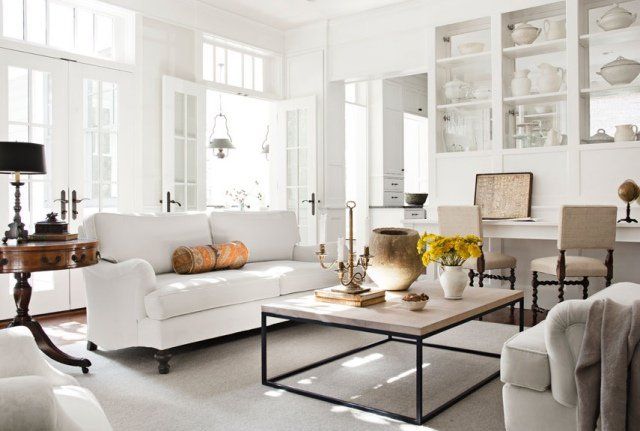 It should not remain monotonous, the white color can be combined with any color, or several, separated by small traces of white, or small traces of a different texture to the wall. Think about it, the possibilities are endless, and for much more to look good, it's a matter of getting to work and opting for change.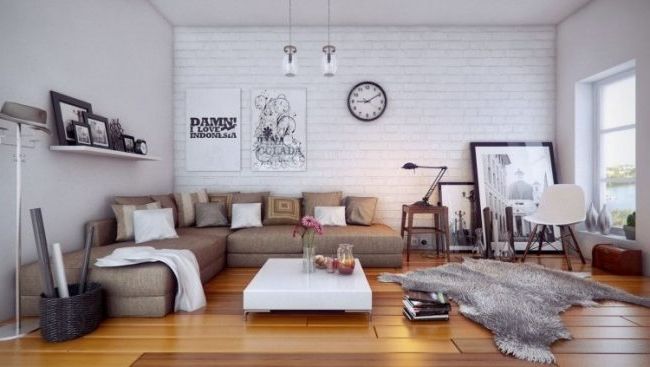 It must be recognized that well combined brown is elegant and that it has its relaxing influences on mood, which make it perfect in the decoration of a living room, either using solid color or opting for color in a print both on the wallpaper as in the furniture.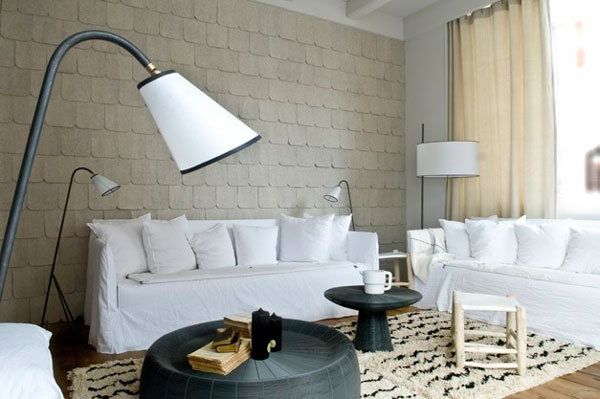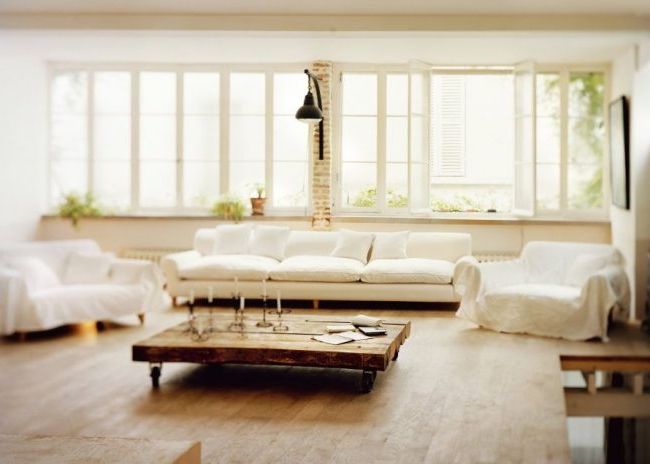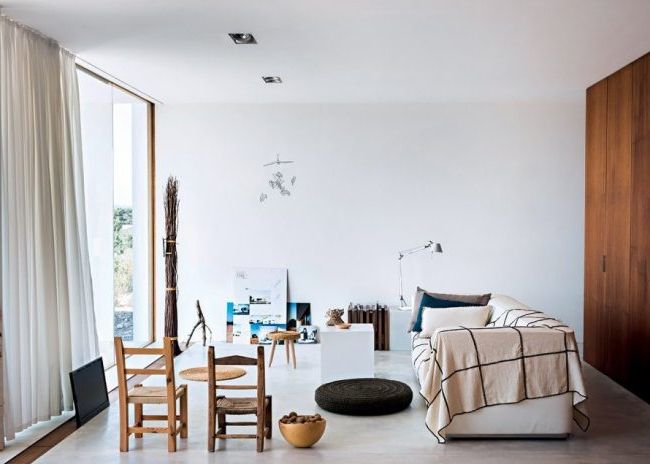 White living rooms with splashes of bright colors
This is a very simple way to liven up white rooms. Adding small details in bright colors, we will achieve a very revitalizing pop style.
With shades of pink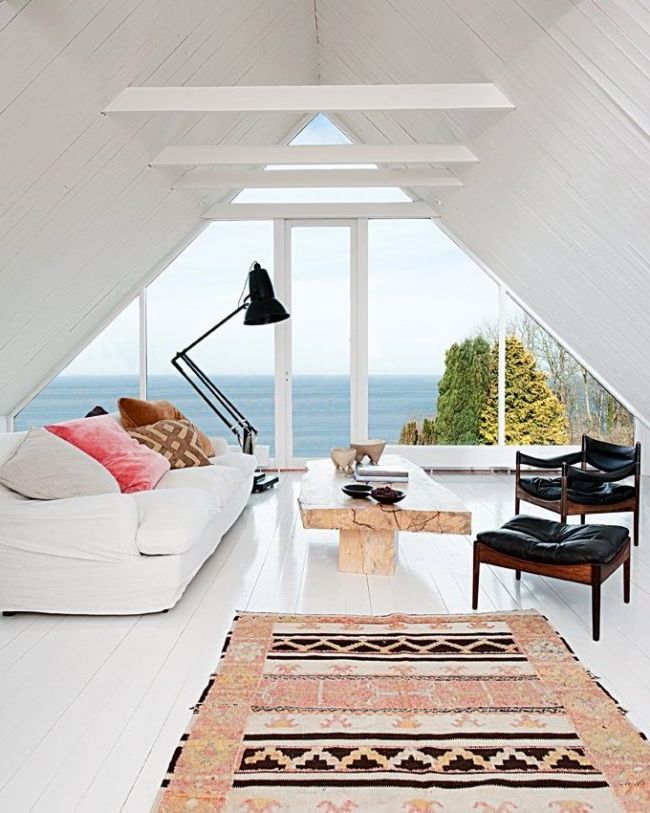 As can be seen in the image above, the pink on a rug in the living room, and a coral-colored cushion, add a cheerful note to a sober white environment.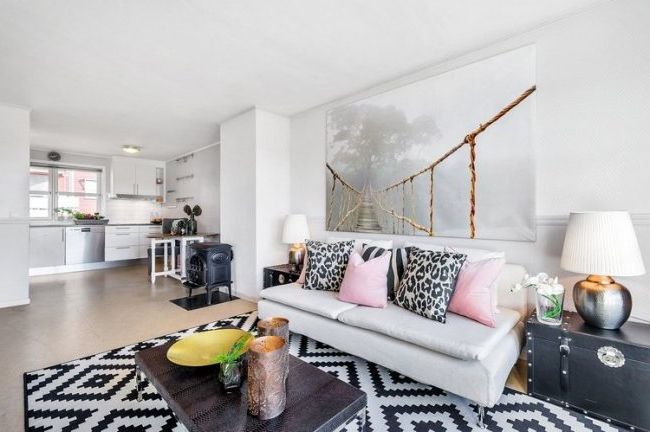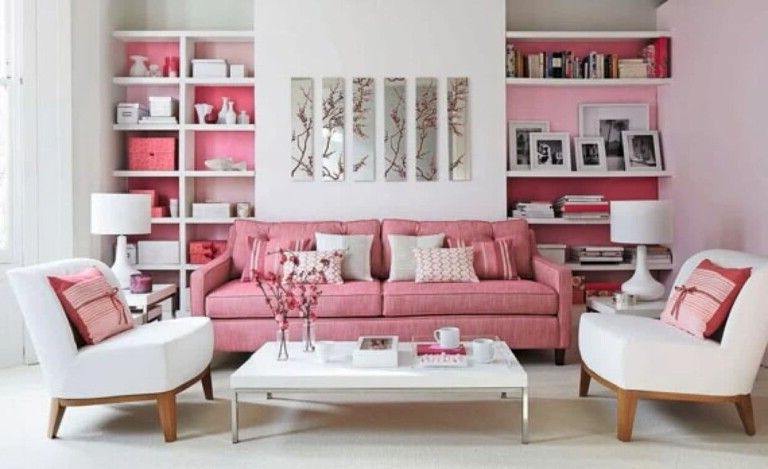 With blues
The blue color fuses with shades of white, and balance its intensity, as in this decoration with blue cushions, without neglecting the black that fits so well with white.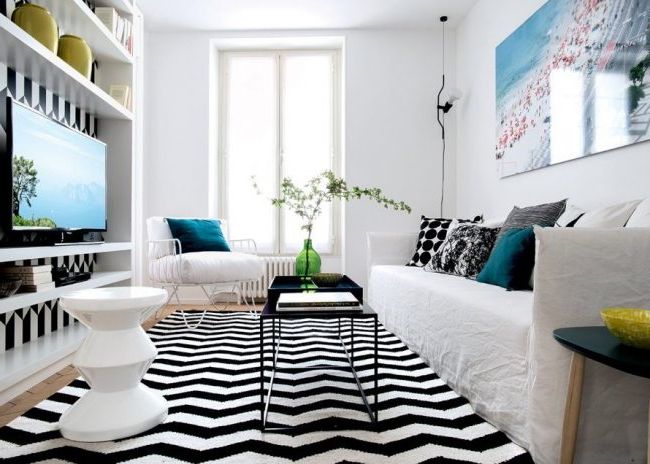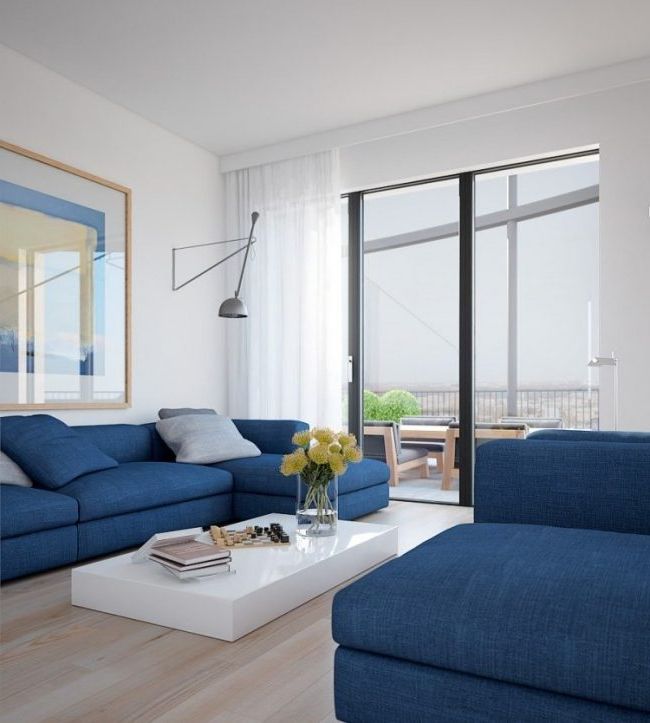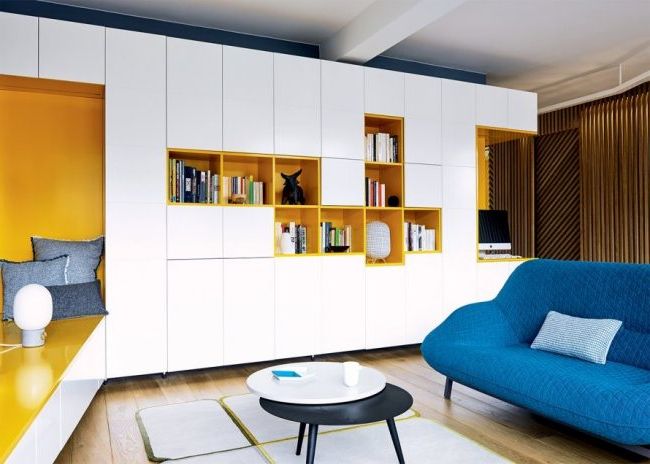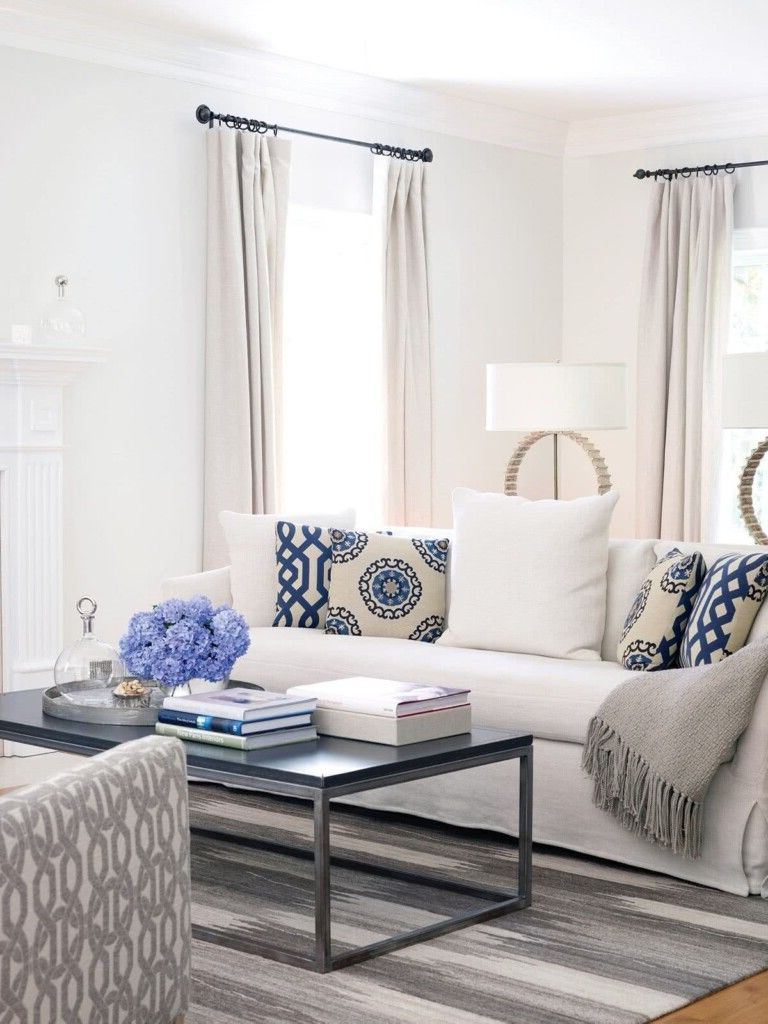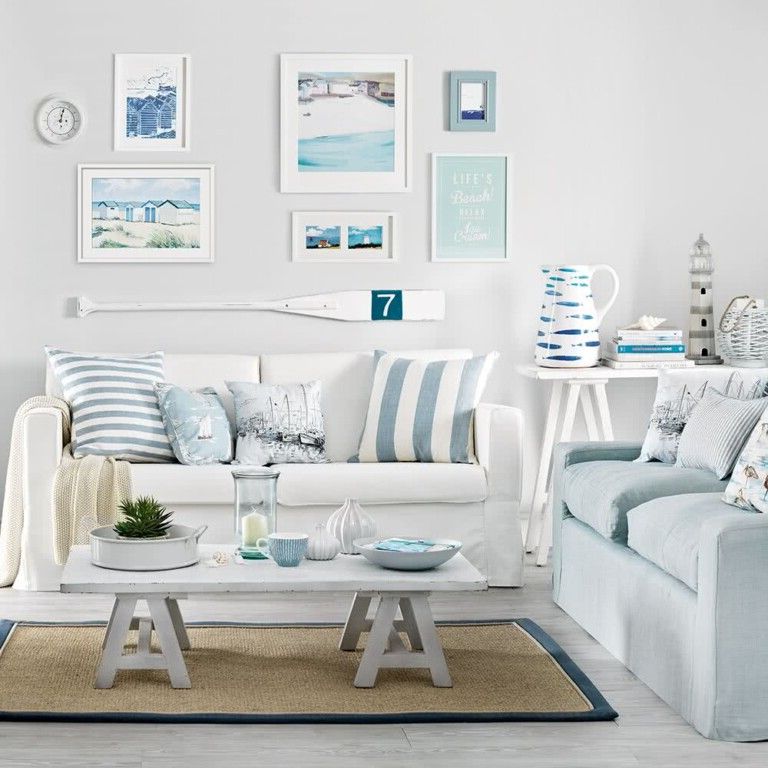 With red or orange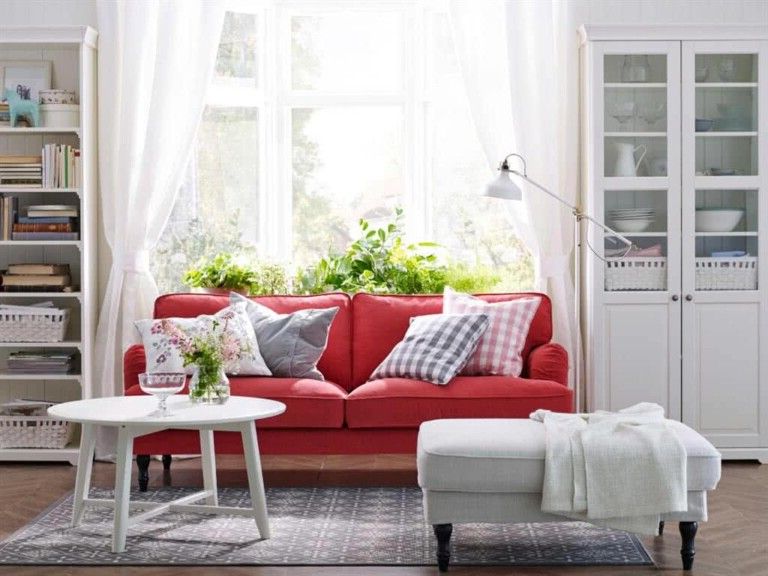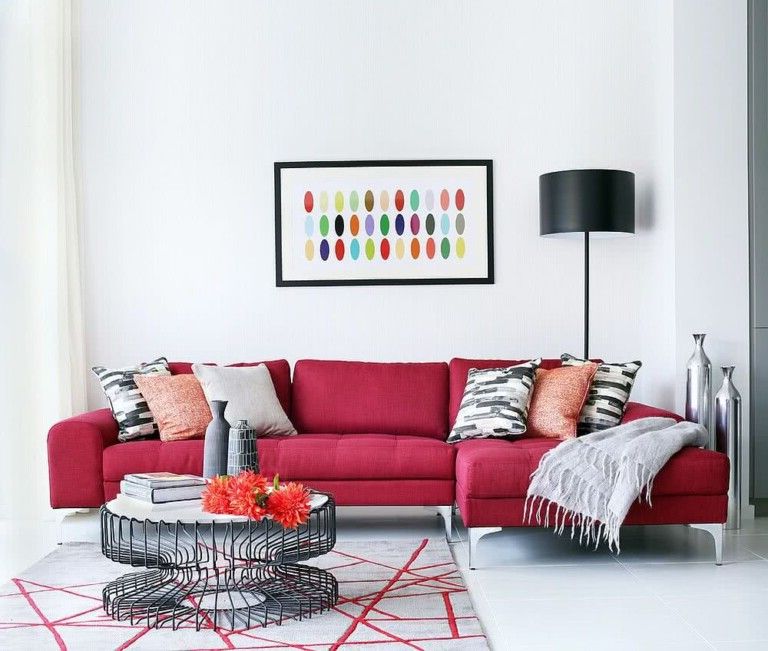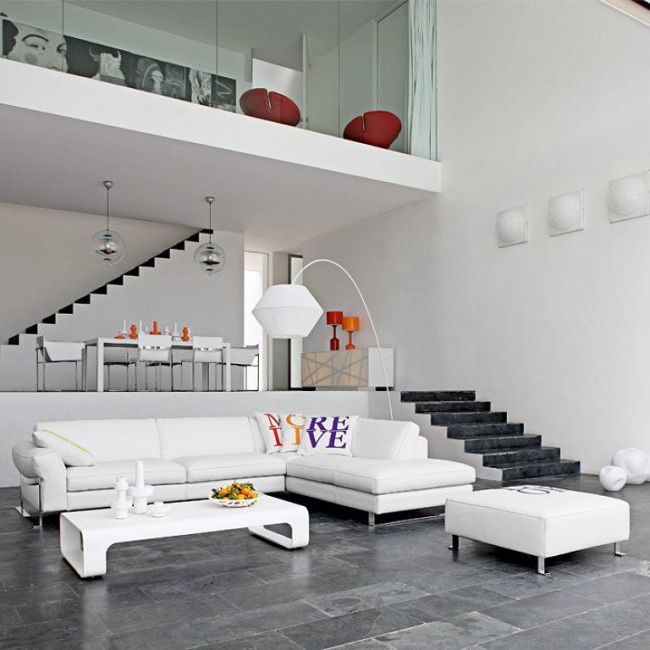 With green
An environment dominated by white while green is hardly secondary.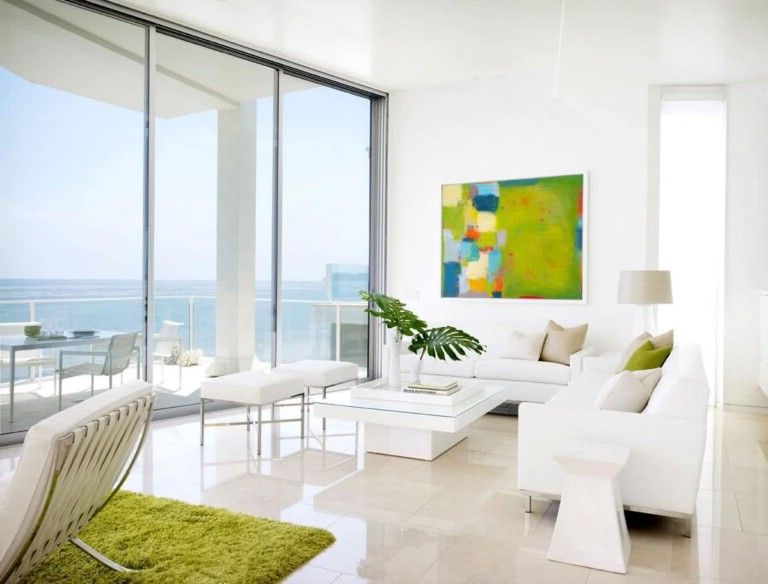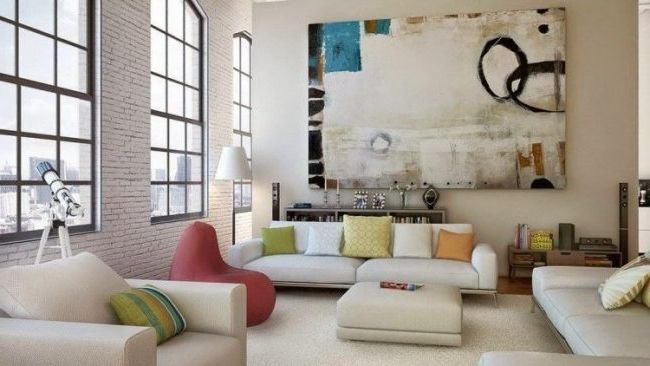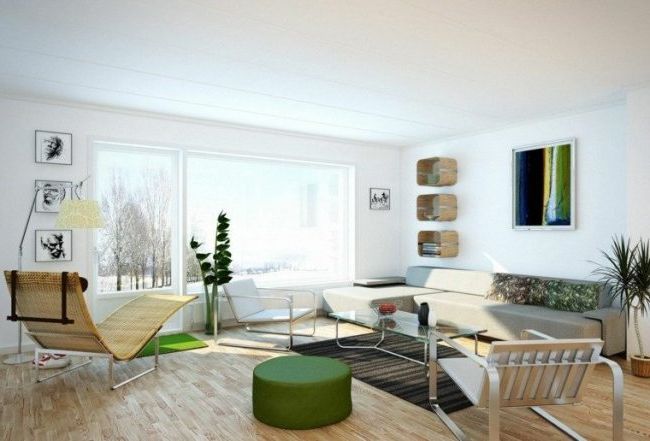 With yellow
Decorating rooms with yellow is not something that is new, although it is true that it was from the middle of the 20th century when this color gained a great boom in decoration.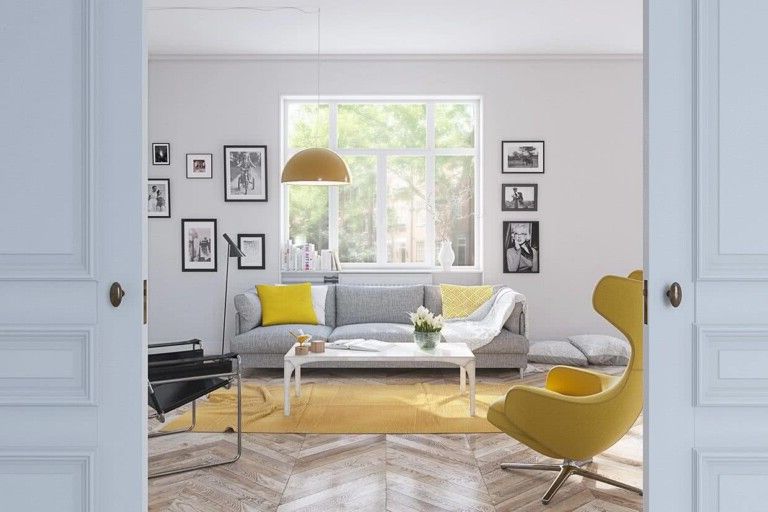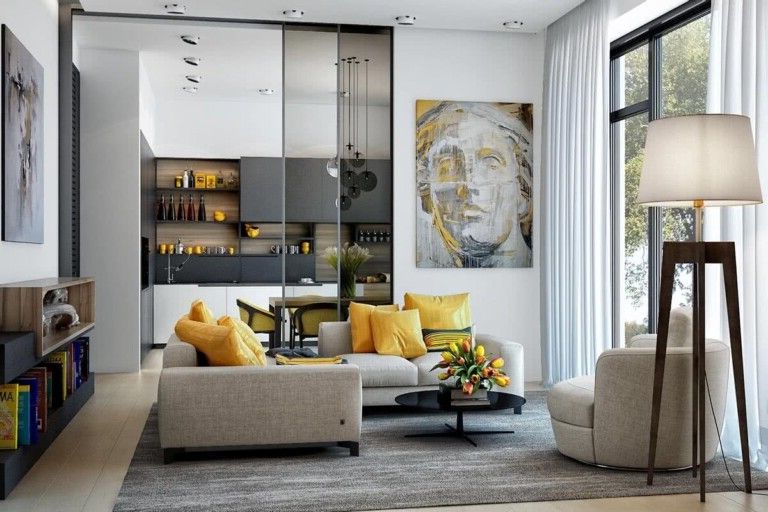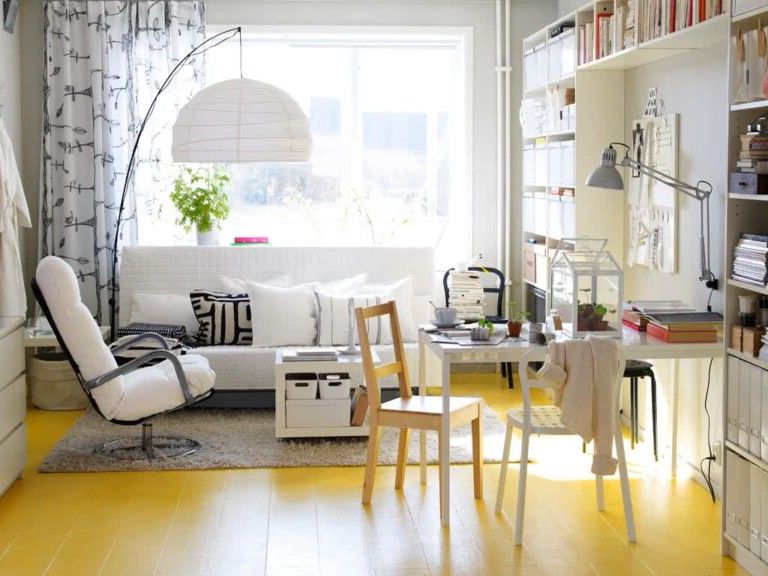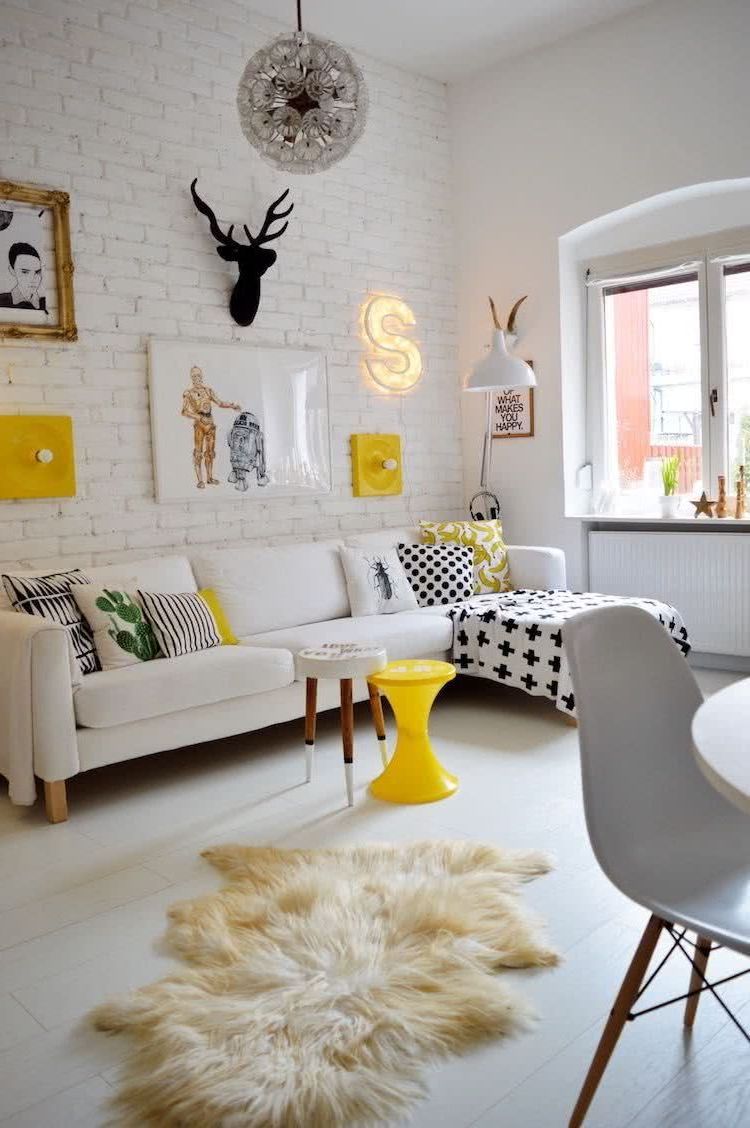 More white decorations:
White dining rooms 40 photos and combinations with other modern colors