Today, few are lucky enough to live in houses with large spaces. New constructions, in their eagerness to take advantage of space, result in homes with small interiors, where decoration is often a challenge.
We have to make the rooms functional and beautiful, but at the same time, trying to create an extension effect is quite a challenge. Here we will give you examples of concrete and simple small houses, easy to apply in reality, so that you can take interior decoration ideas for small houses.
Colors
It is always advisable to use light colors, such as white or pastel colors. This will certainly help create a feeling of larger space.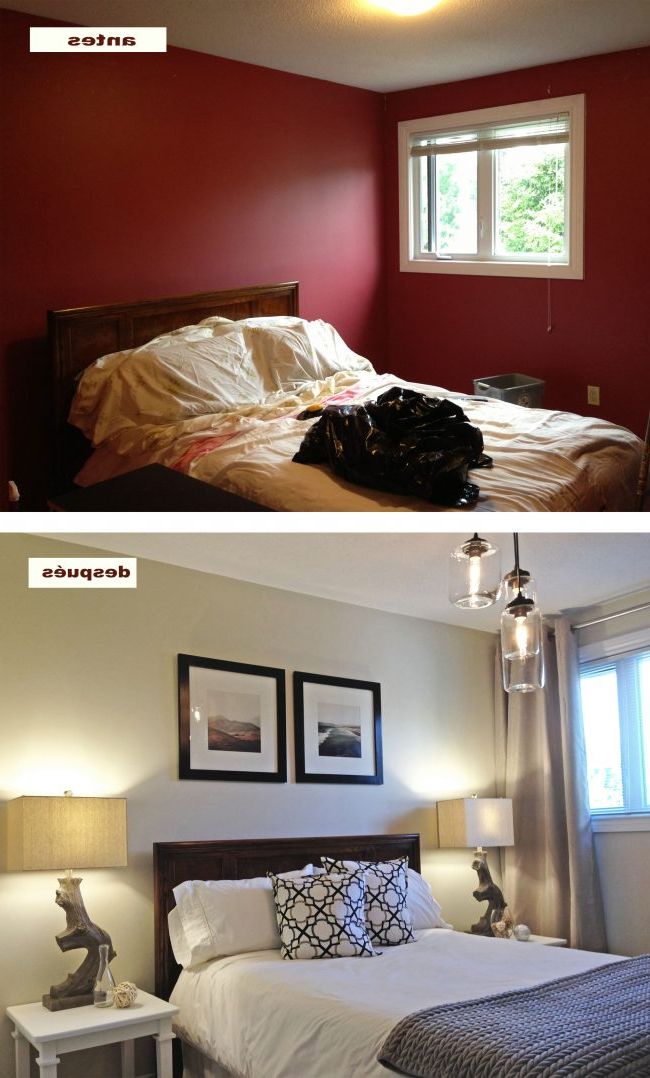 You should consider using cool colors. Blue and green will give the impression of more space, while red and warm yellow can do the exact opposite, so a warm hue is not recommended as the primary color for walls and ceilings, but can be used in accessories.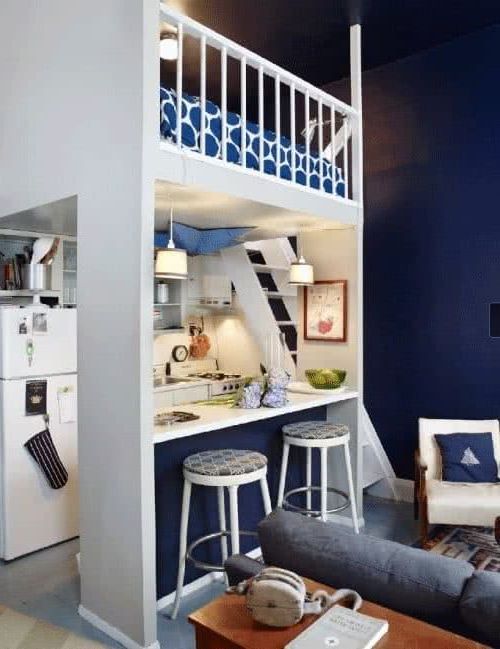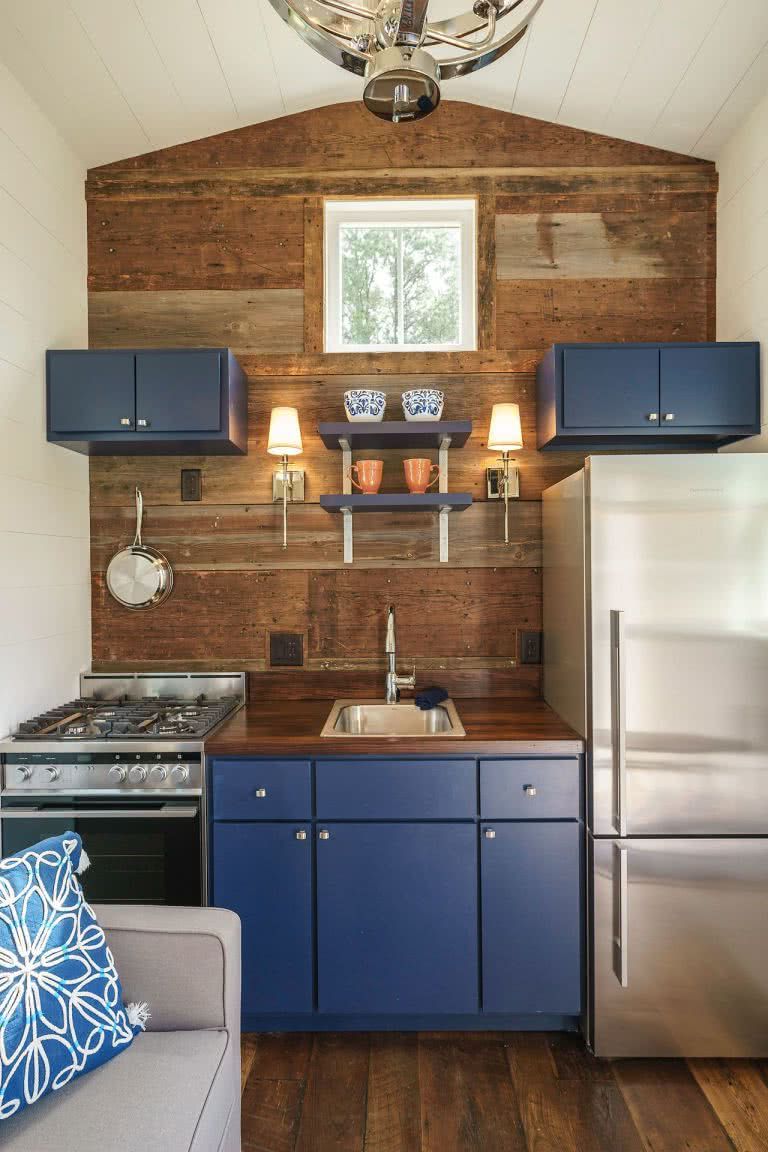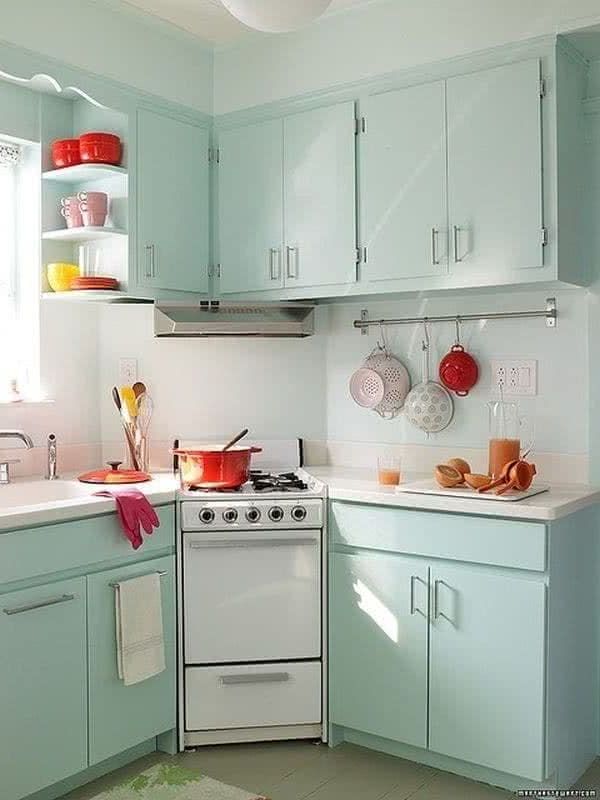 In addition to providing elegance to the home, the white color also offers the impression of space and harmony, so it can be used to paint the wall. If you use it on ceilings you will raise the perception of these.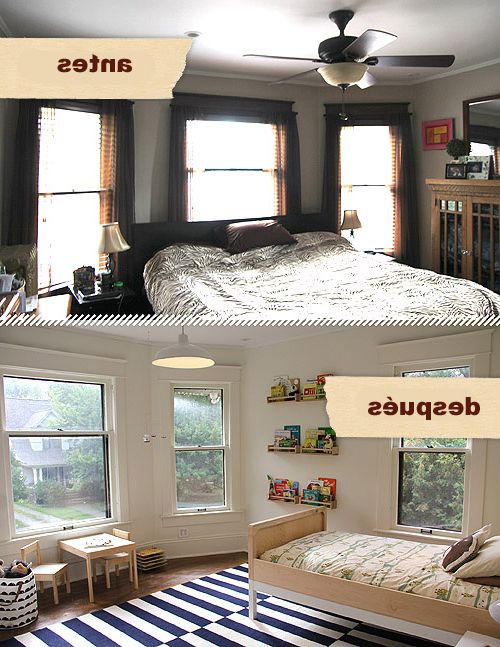 Using contrasting colors for small rooms is easy on the eyes and also gives a feeling of spaciousness. For example, when white is used on walls and ceilings and black on doors, windows, curtains, furniture, lamps or decorative objects in black, elegance and order are shown.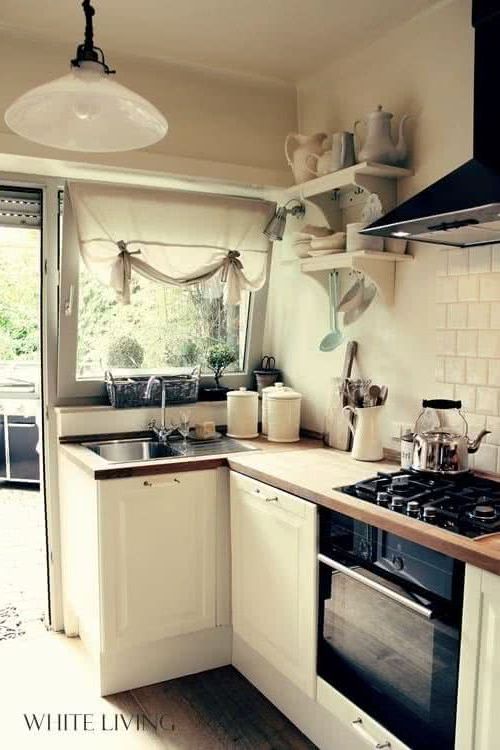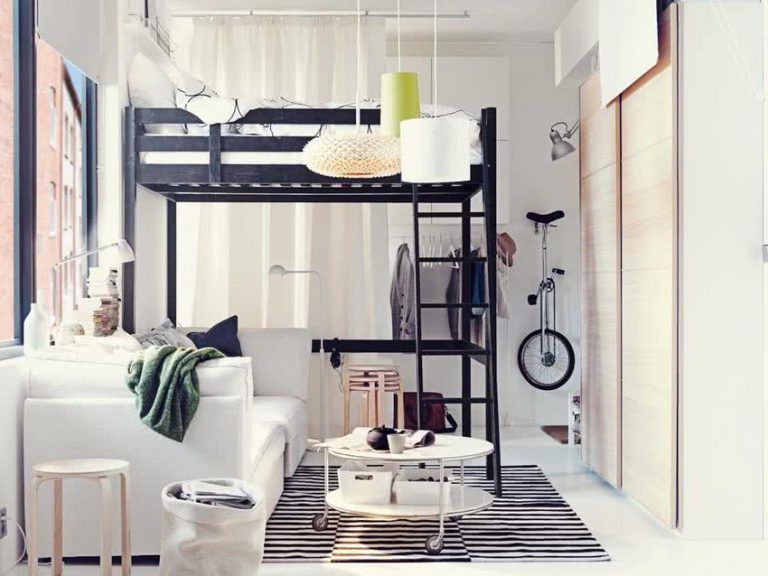 Use similar colors to unify and find the right balance to create unique spaces without overwhelming them with too many different colors. White and pastel colors tend to offer a better sense of space. Pale colors advance, expanding the room, while dark colors recede, shrinking it.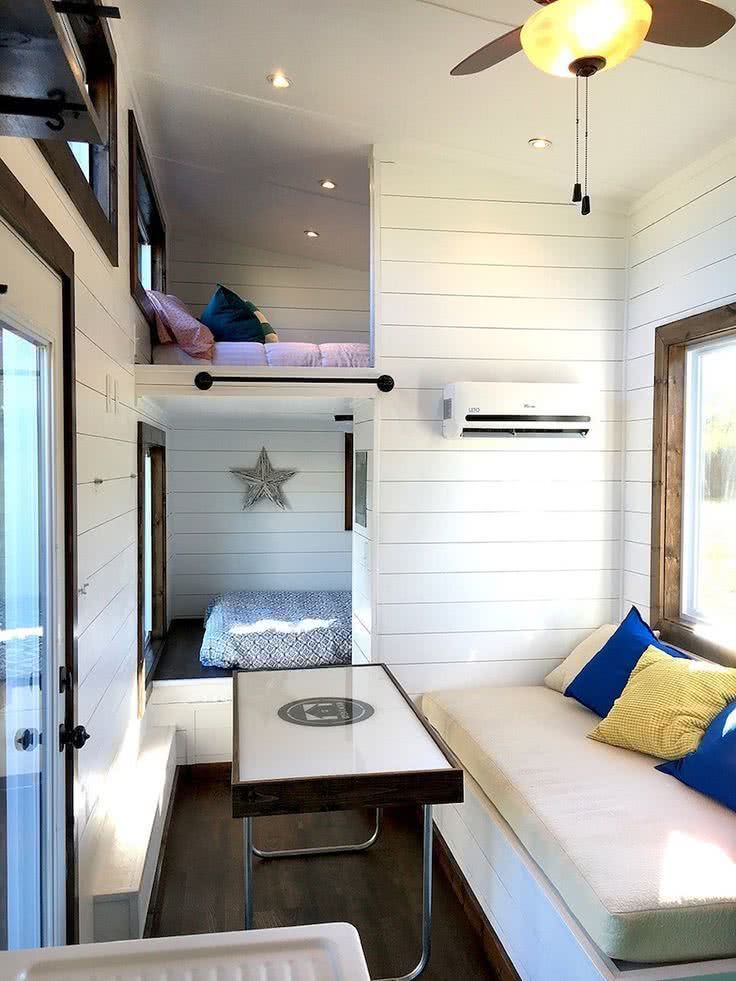 Accessories in interior decoration of small houses
Curtains
Instead of using blinds, a great choice is curtains. In addition to being decorative, they fulfill the function of making a space seem larger. Hanging them long to the ground, and if possible, as high up as possible, will help create an effect of more height in the room, creating the feeling of spaciousness.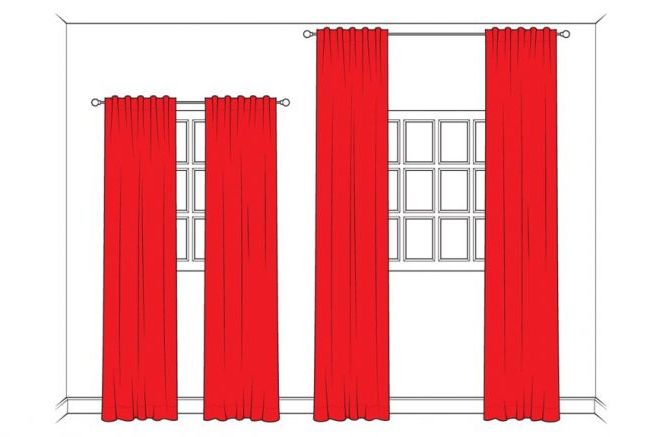 Hang the curtains high, allowing the fabric to drape freely and drawing the eye upward. Pictures and other decorative wall objects also at a great height.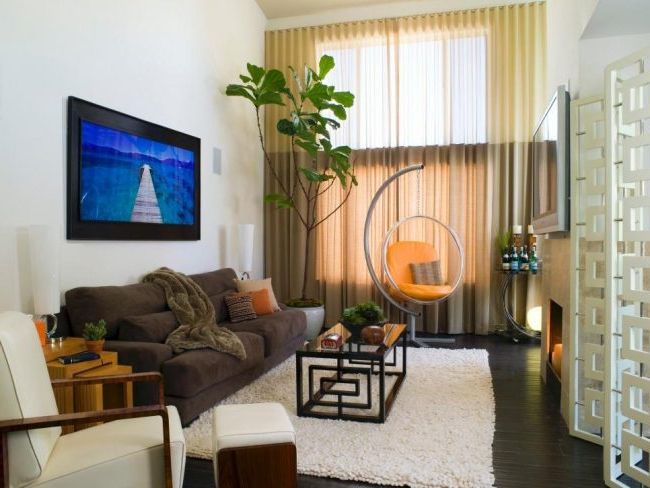 Take special care with patterns. Overwhelming designs draw attention to themselves, and not to the room. Choose simple fabrics that filter sunlight and provide privacy, and that coordinate with the rest of the furniture.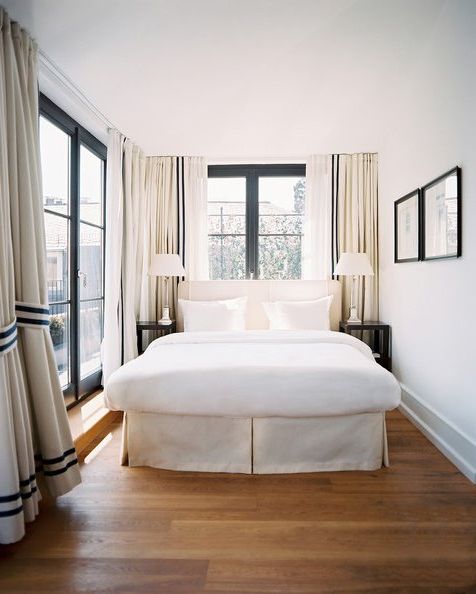 Rugs
A luminous rug makes a room open up and appear larger. If you have dark walls, try a light-colored rug.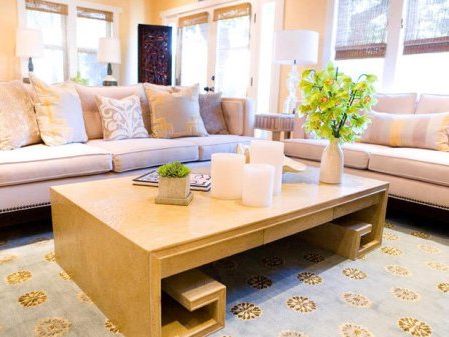 Maintain continuity on the ground. Keeping the same material on the floor throughout the house gives a sense of continuity, the eye does not jump from one room to another, but rather quickly wanders through the space, making it appear larger.
For this reason, if you use rugs, they must be large, they must occupy the largest floor area possible. We see this error in the image below. The rug used is very pretty, but it reduces space by separating the floor into two areas.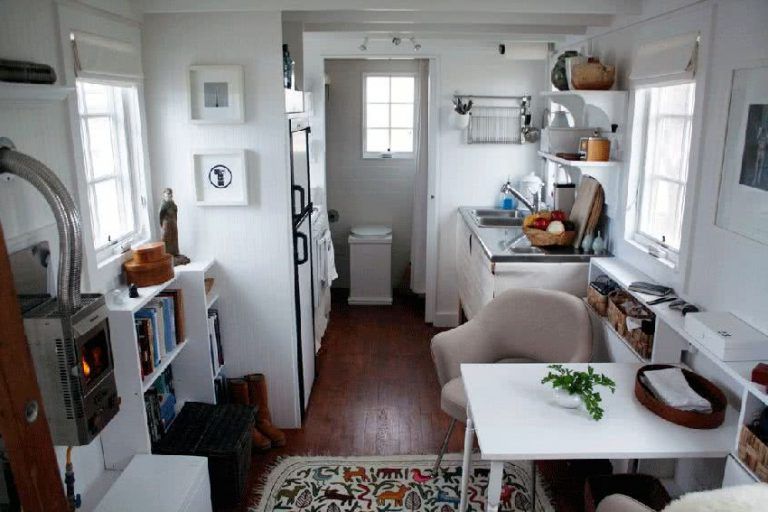 Mirrors
Mirrors are an old trick used to enlarge spaces. Reflection glass and mirrors give a room an airy feel when strategically placed to reflect something beautiful.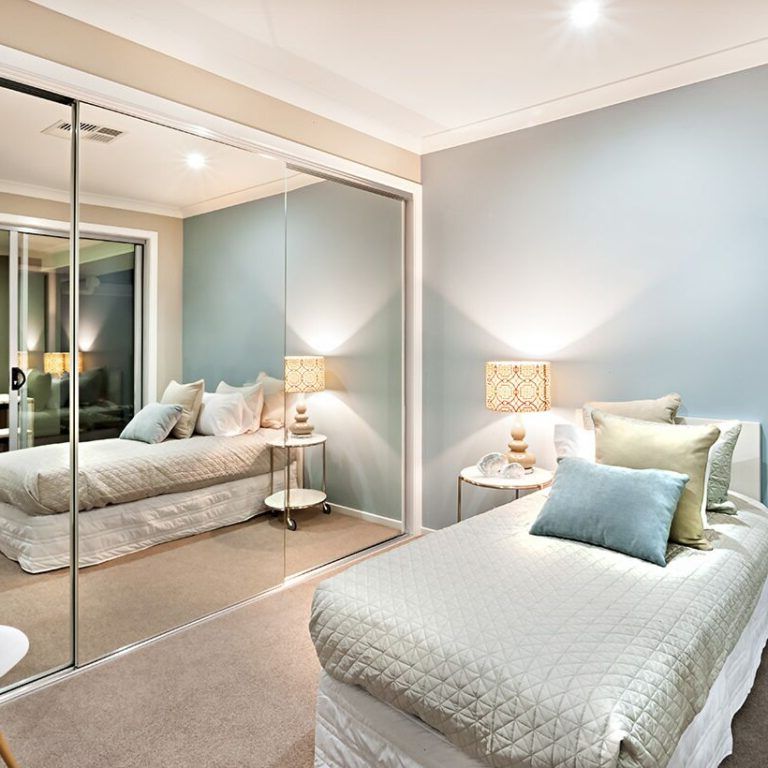 Get creative with mirrors. Mirrors can instantly double the look of a room, but there's no reason you should stick with their traditional use.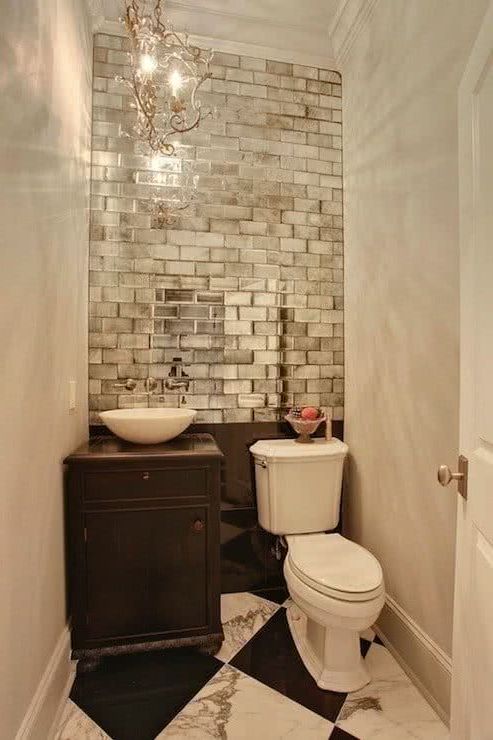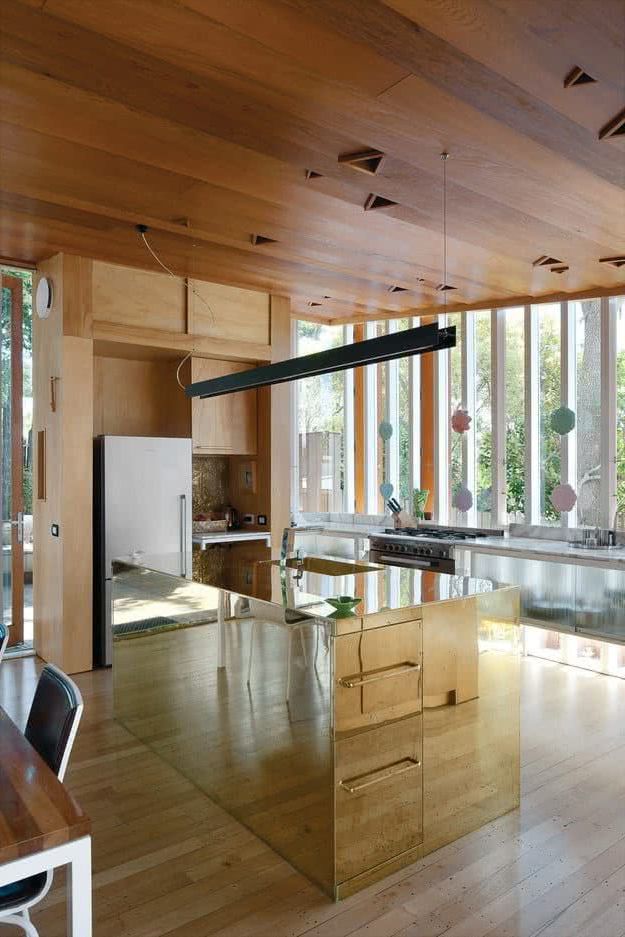 Small interior furniture
Try not to clutter the house. An ornate space seems much smaller. Buy the furniture you need. Otherwise, you will end up creating a cluttered and uncomfortable space.
Scale furniture
If you want to place a sofa in a small space, it would be good to opt for a moderate size or even slightly small furniture. The trick is to choose the furniture to scale with the room.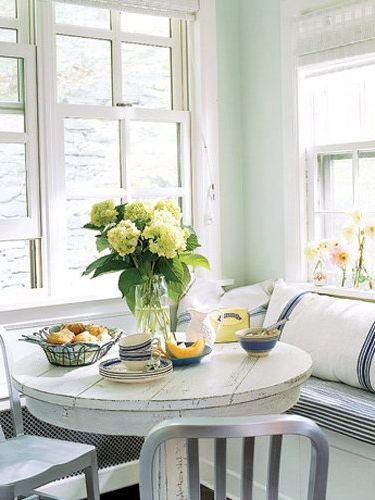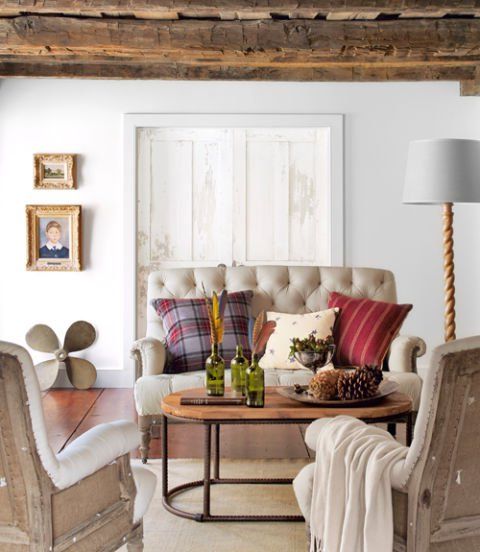 If the ceilings are low, create the illusion of vertical space by using low furniture.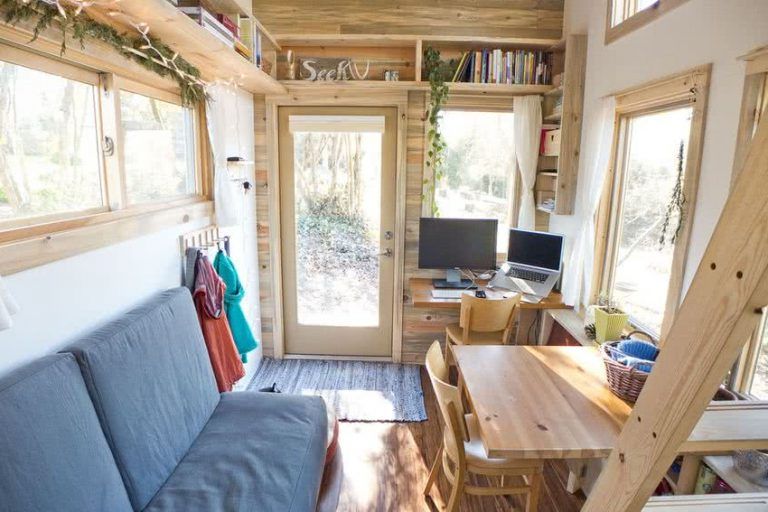 Curvy furniture
One of the tricks for small spaces is to choose furniture with curves. For example, a round table, chairs with curves, rugs that accompany the shape, and ornaments in the shape of spirals and dots.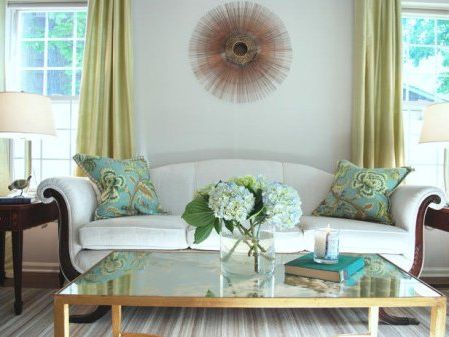 Smart order and storage
Small spaces are one of the great themes of decoration, especially considering the current environments with little space. And of course, one way to have everything at hand is to have it in order and that order, in addition to being attractive, will make the house look bigger. These ideas are great in that sense, to give a nice and functional look to a living room or a dining room, maybe a bathroom or a bedroom.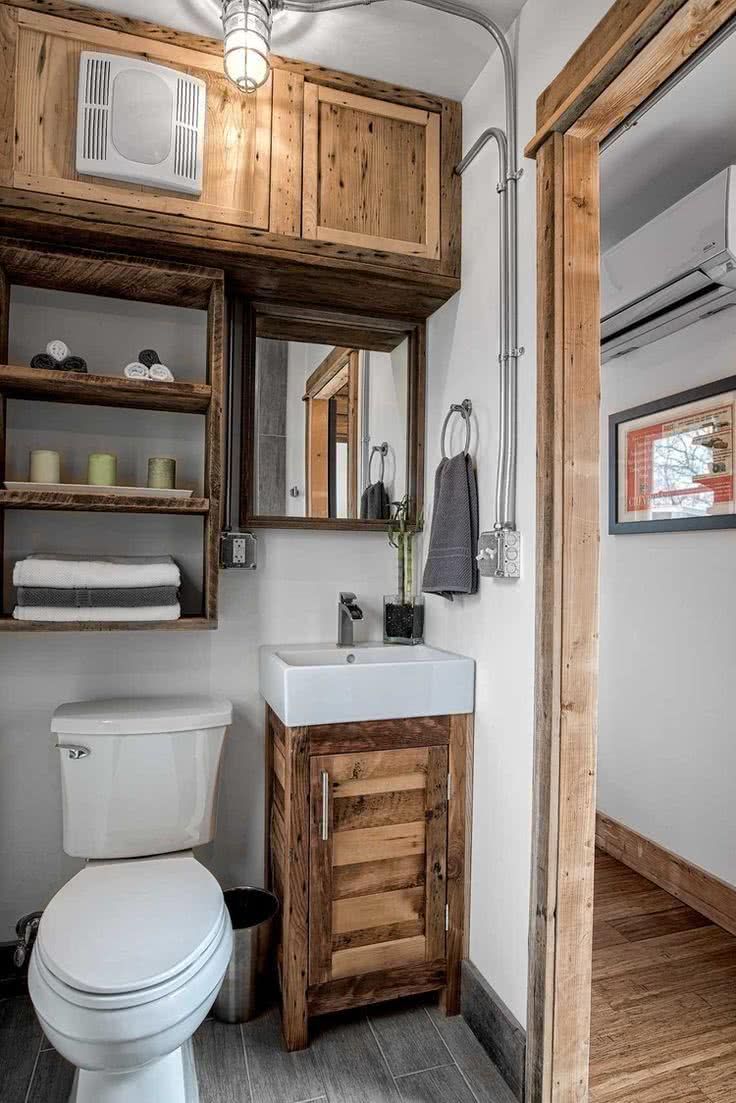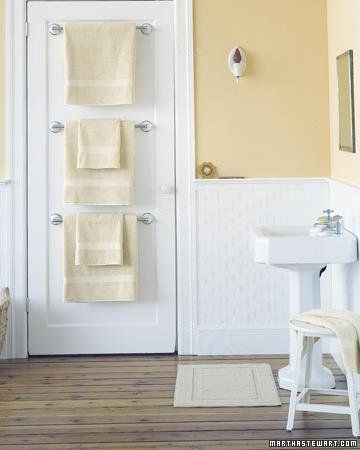 If your bathroom does not have much space, you should think about decorating giving it visual amplitude and that is achieved, with the use of light colors, white conveys an atmosphere of more space and clarity. But when it comes to order, you should take advantage of the walls, the ceiling and the door to organize and order, either through shelves, hooks or cabinets. In this photo, the bathroom door is used to hang essential items like towels. The uncluttered aspect contributes to making the space appear larger.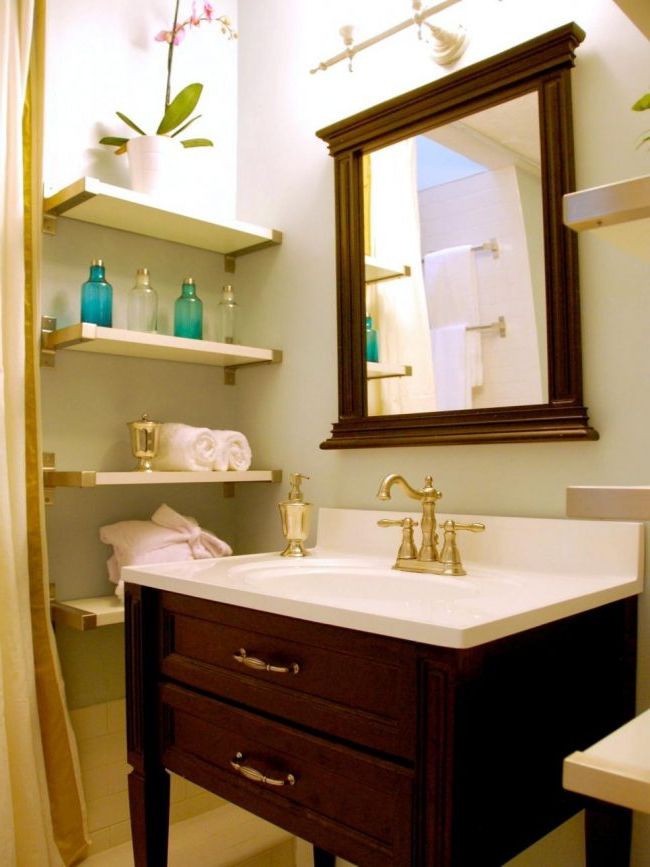 In the kitchen, areas such as the area under the sink are often used to store cleaning supplies, but sometimes it is difficult to maintain order, and therefore we do not know what is and what is not. Some metal bars are used together with some trays to give it an orderly and decorative appearance, without a doubt a perfect way to decorate and organize in little space.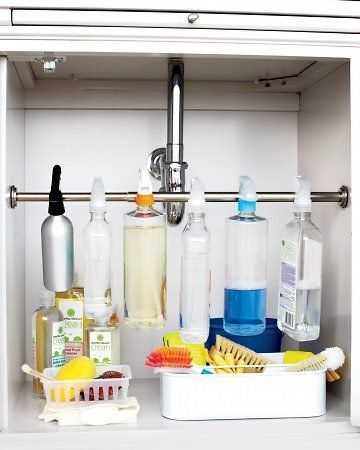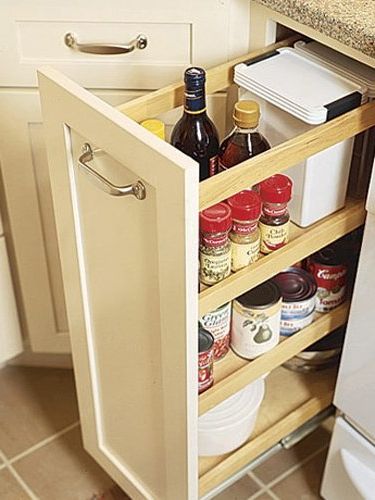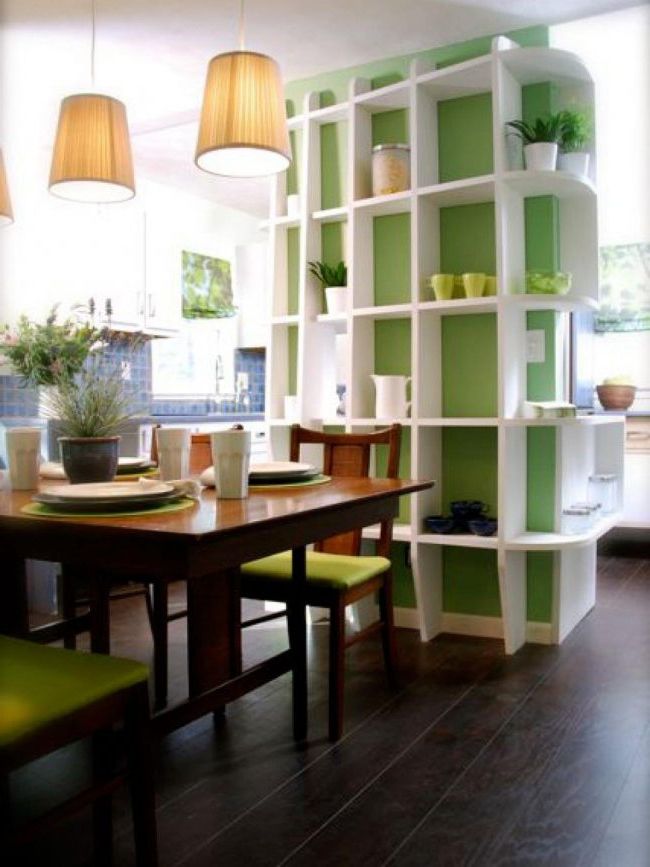 A work area at home is often a good way to get things done, check bills, read, and even answer email or chat with friends virtually. But there is not always much space and for it to serve its purpose it must be tidy, so some boards on the wall and a small desk turn a corner into a perfect place. Cozy and functional are one in this decoration.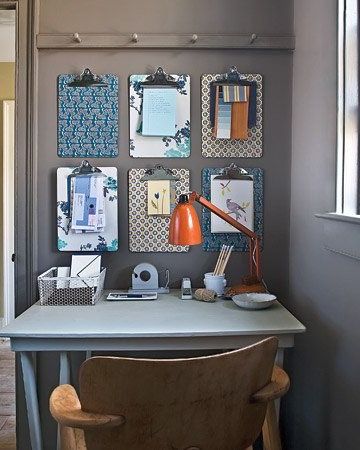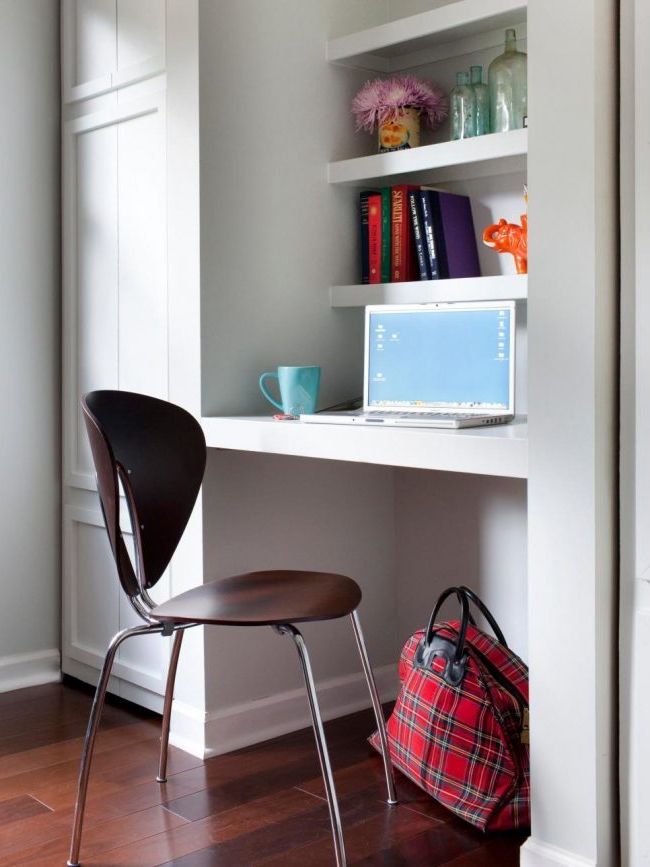 Take advantage of the space under the stairs.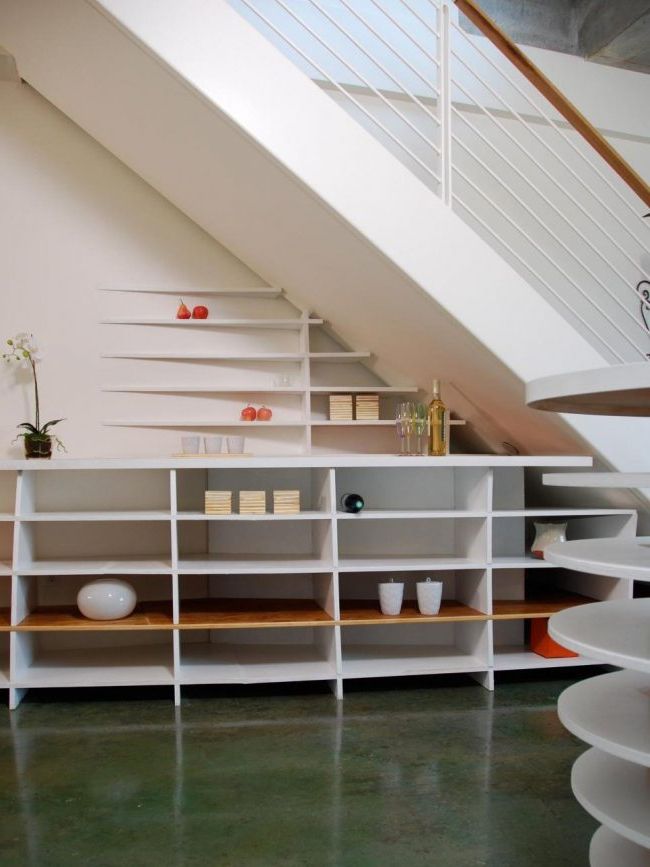 Shelving from floor to ceiling.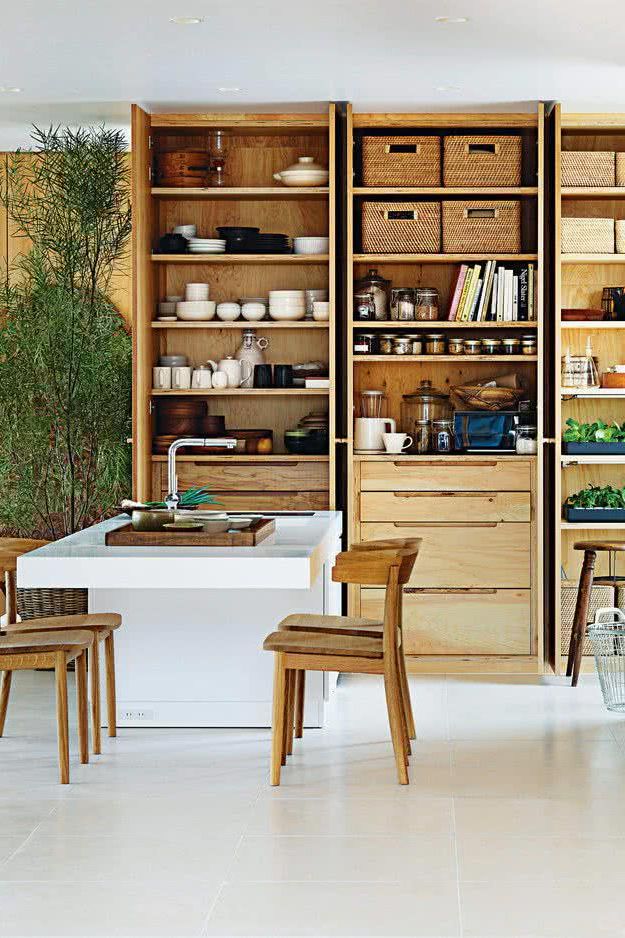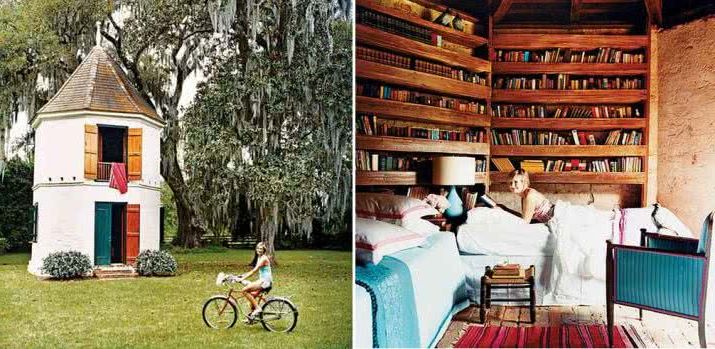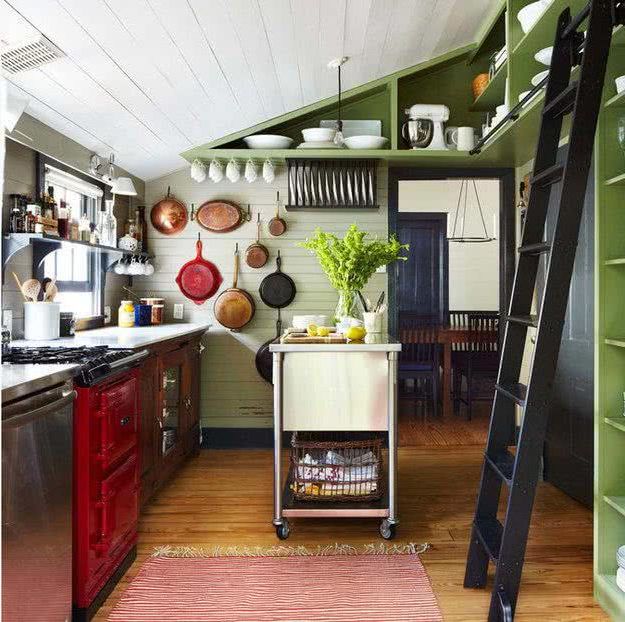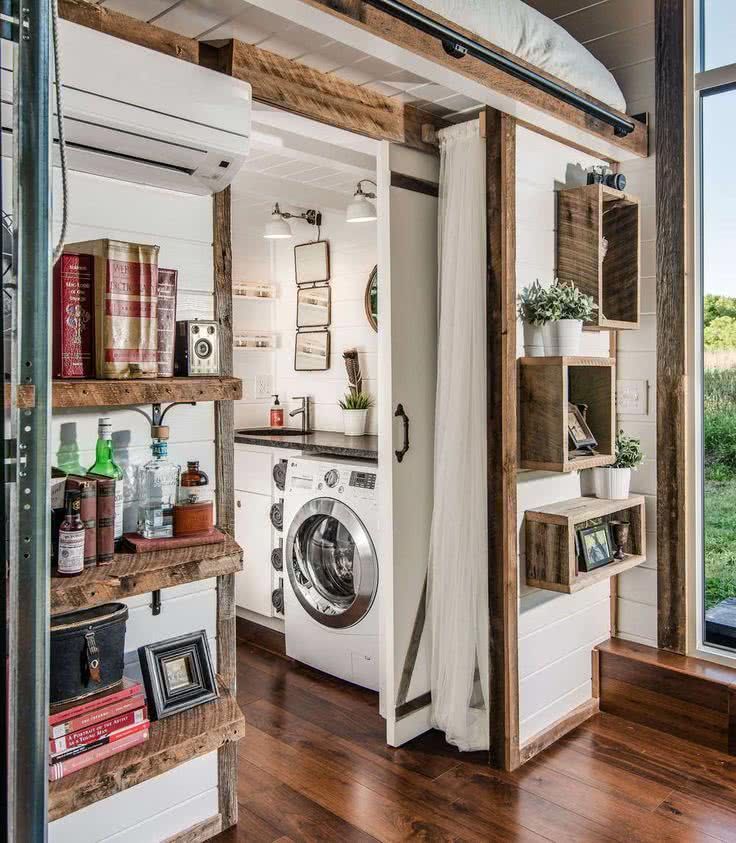 Use open storage to take your eyes back.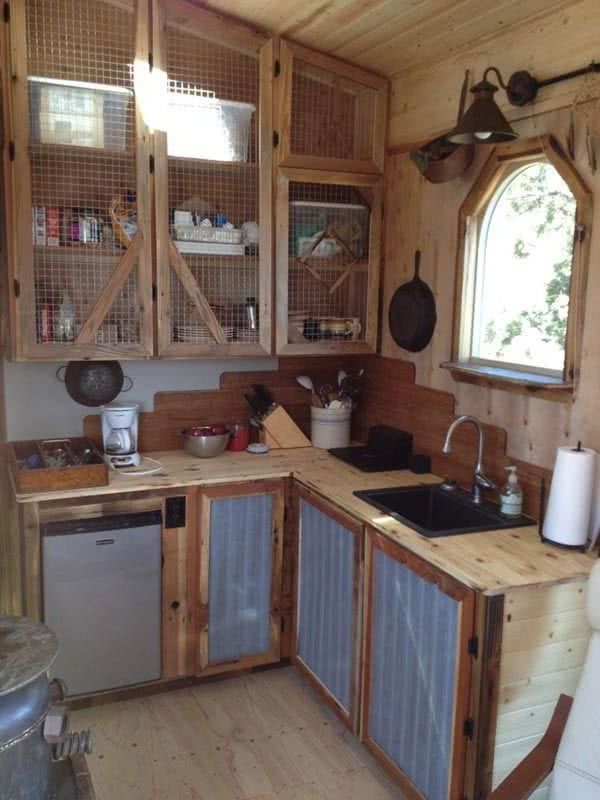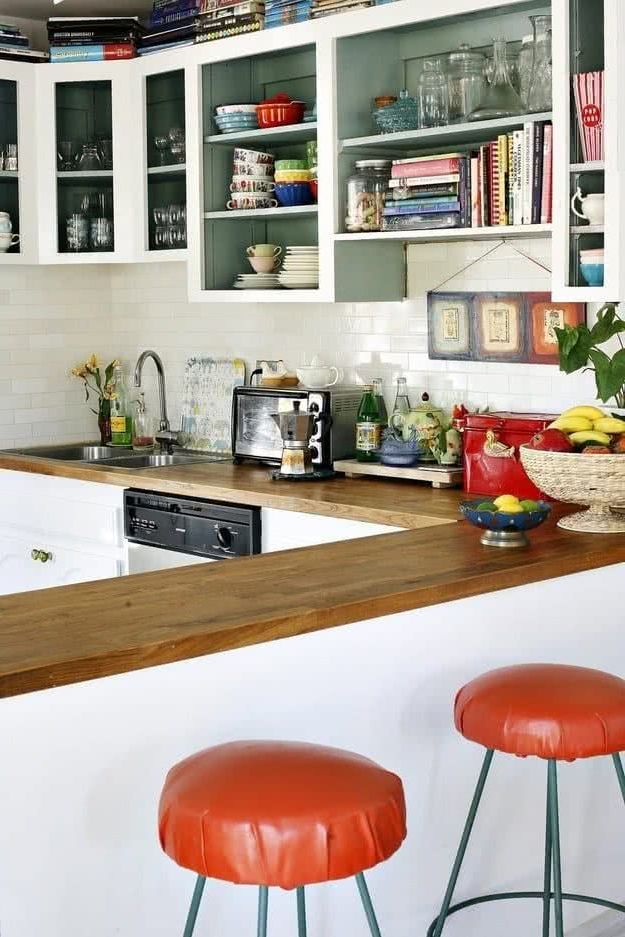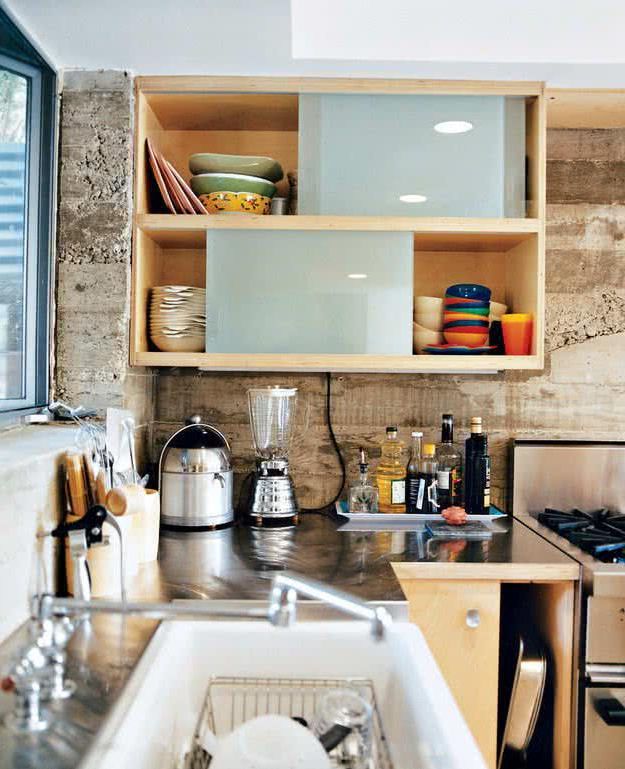 Organize clothes on open racks.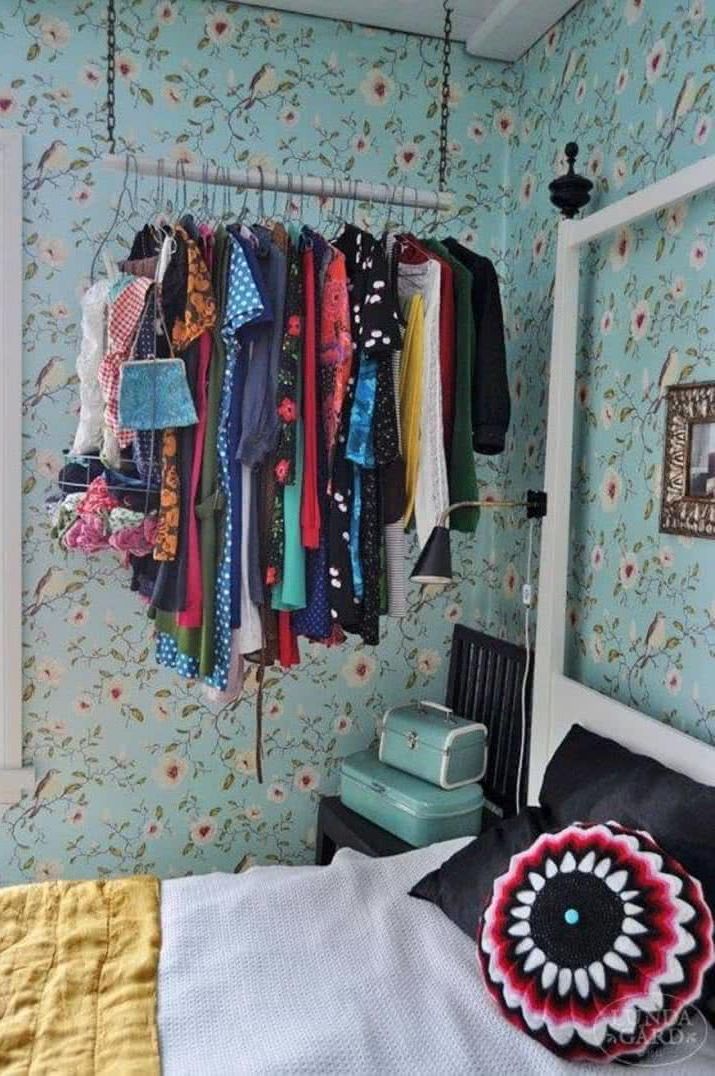 Use retractable pantry drawers for small appliances.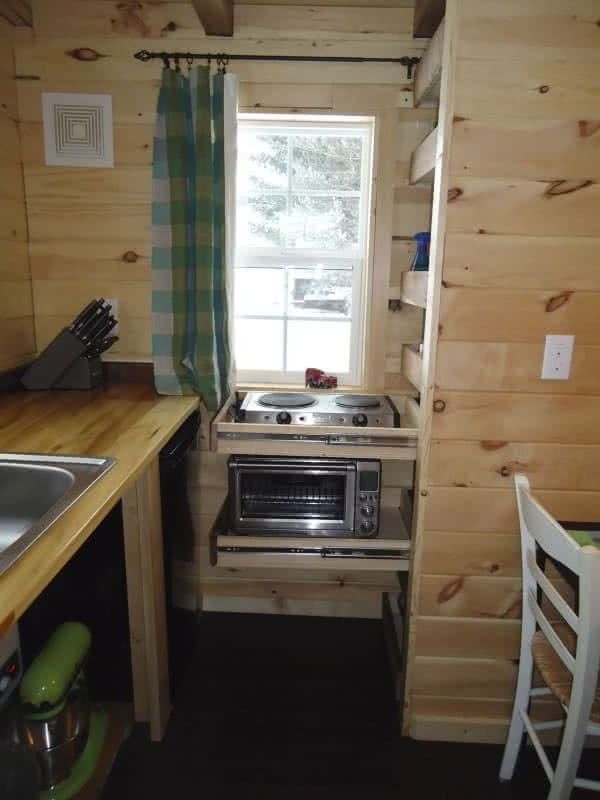 Use room dividers
Use glass walls to separate spaces, without visually dividing a room. Although it is important to define separate areas, the opening between adjoining rooms will make the house appear larger.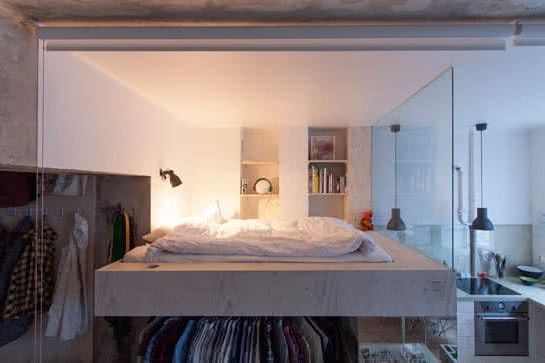 Use room dividers instead of walls. Opt for fewer walls and more multipurpose rooms.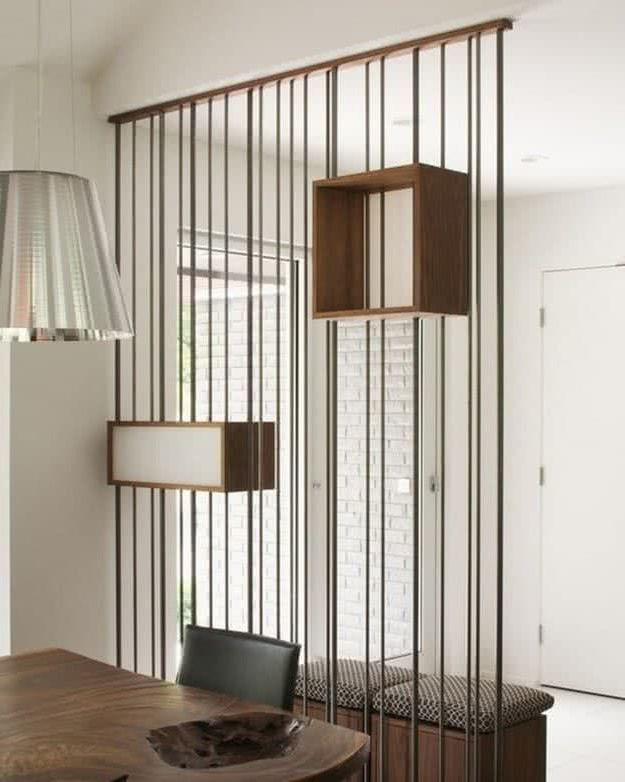 Replace doors with sliding walls to let the space expand.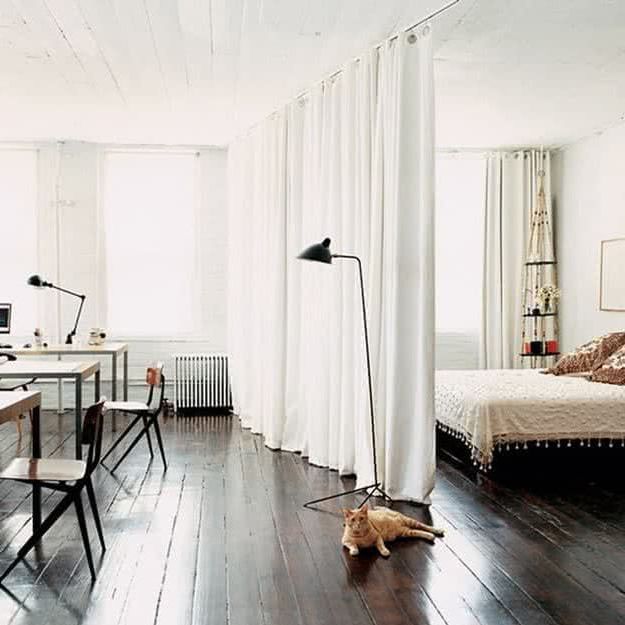 Use curtains where privacy is needed. Sliding walls or sliding doors can also help you separate rooms without sacrificing the spaciousness of the space.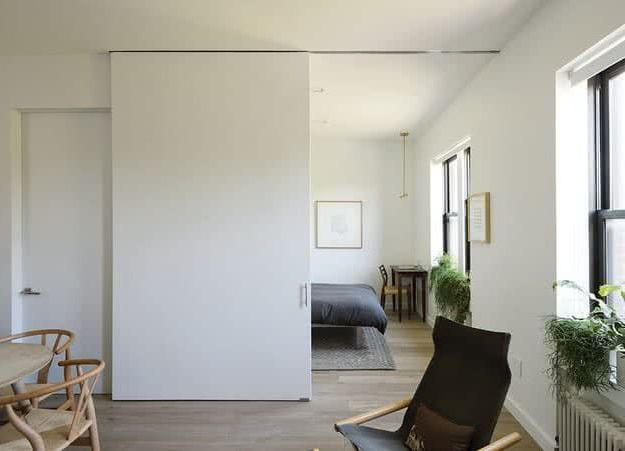 Large windows and skylights
Large panes of glass really open up a small space. The wide windows let in light, which reflects off the walls and illuminates even the darkest room.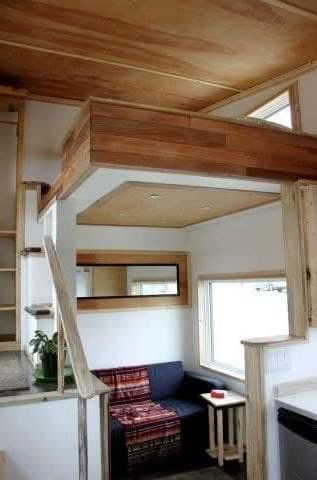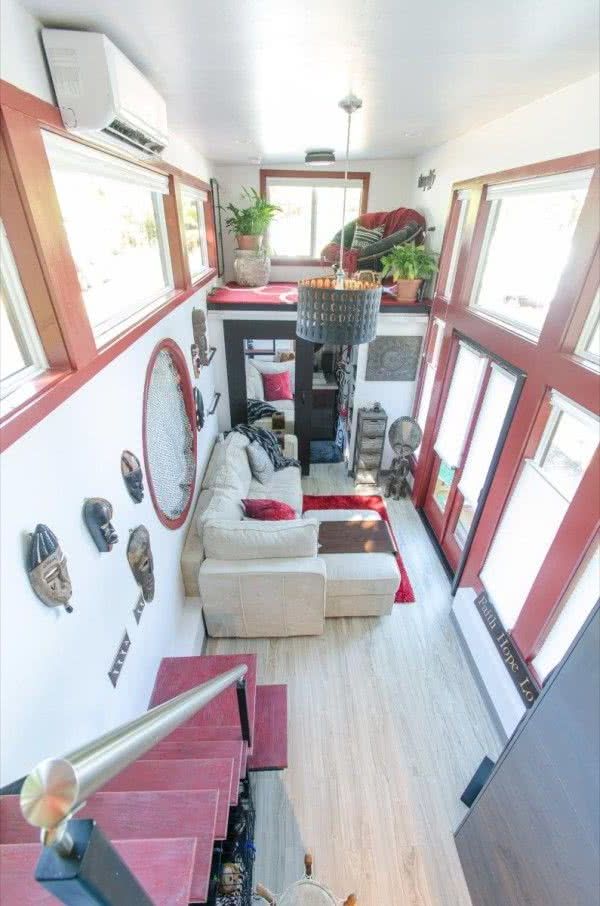 Use semi-opaque materials to allow light into rooms without windows.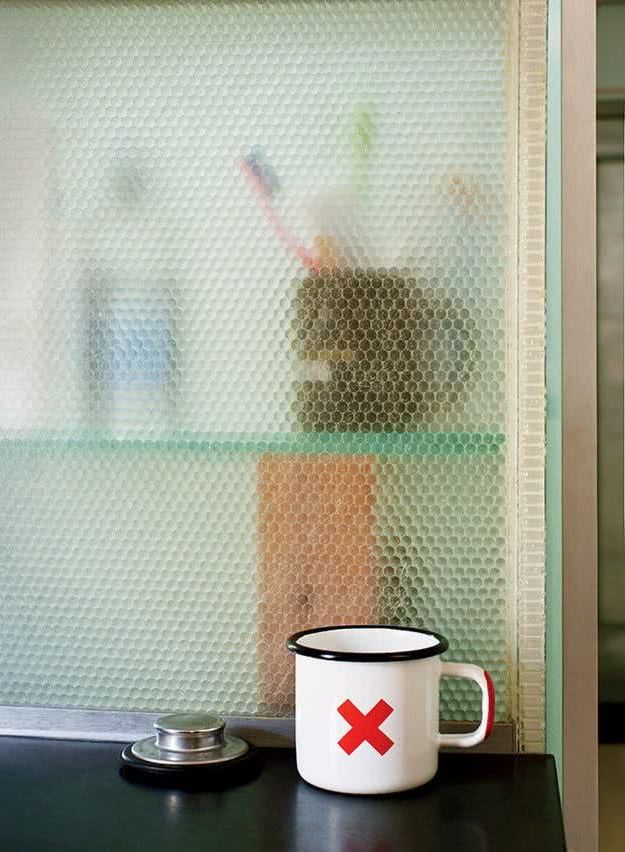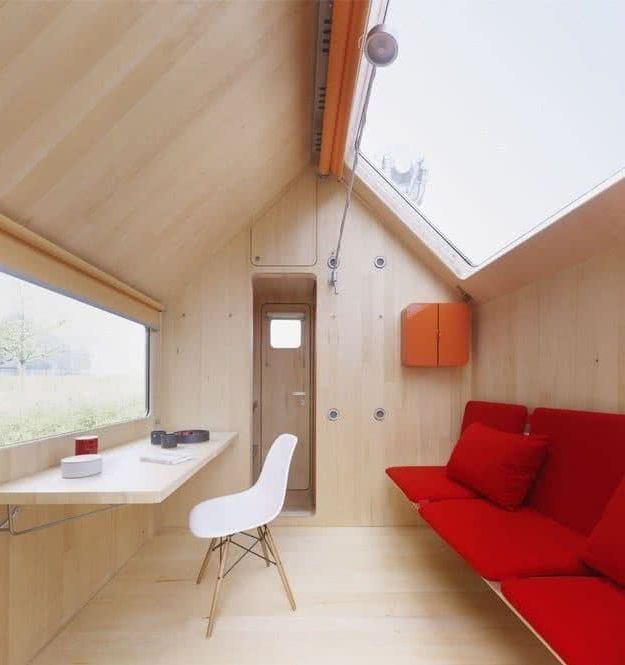 Lofts
Add a loft above the kitchen or anywhere else in the house that allows it. Sleeping and reading nooks maximize space and provide privacy in shared areas.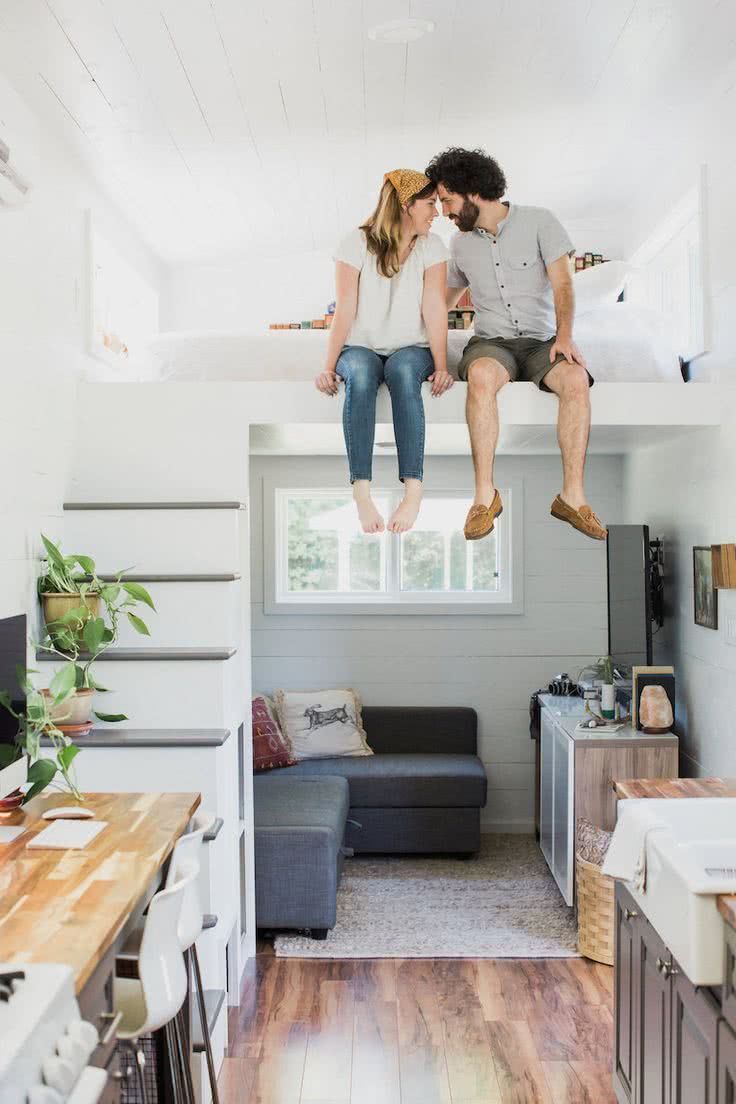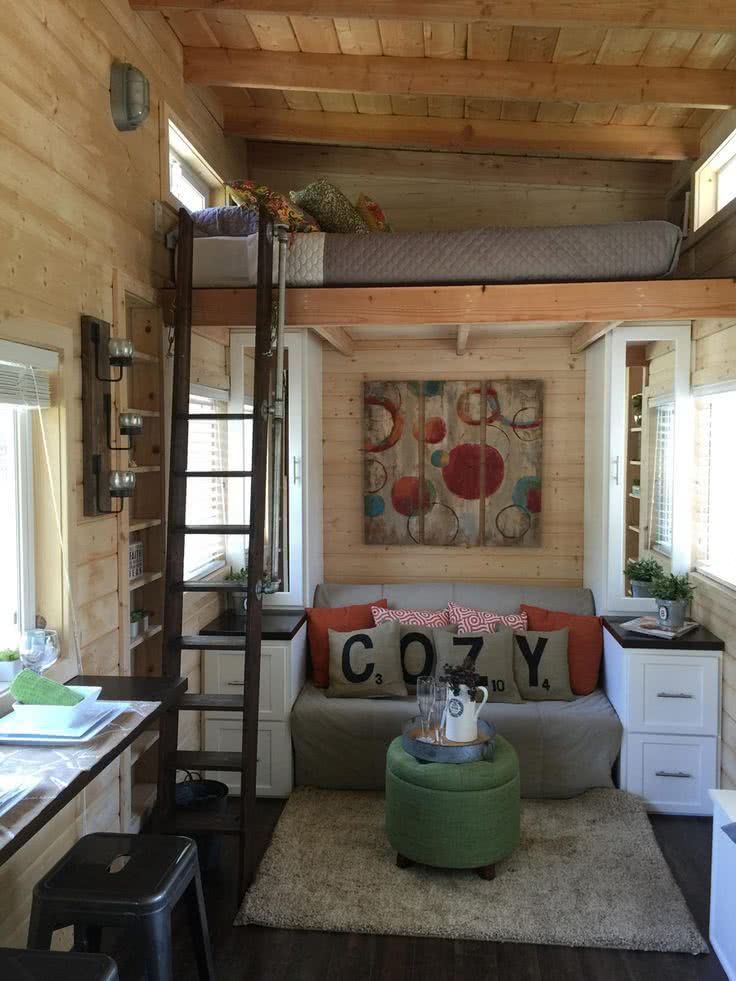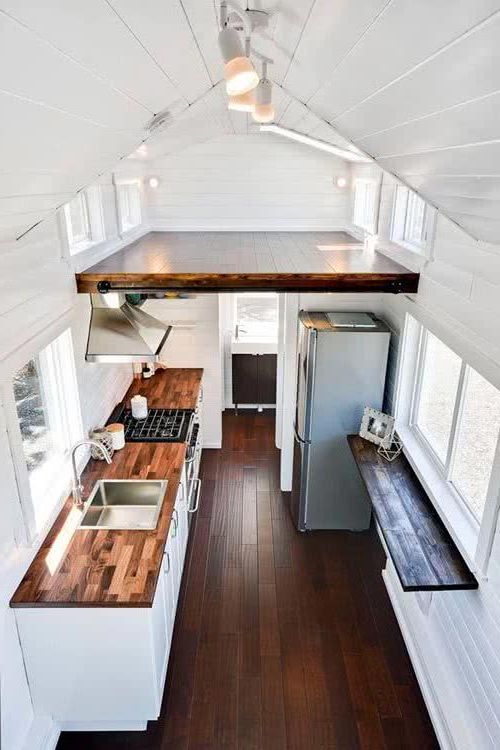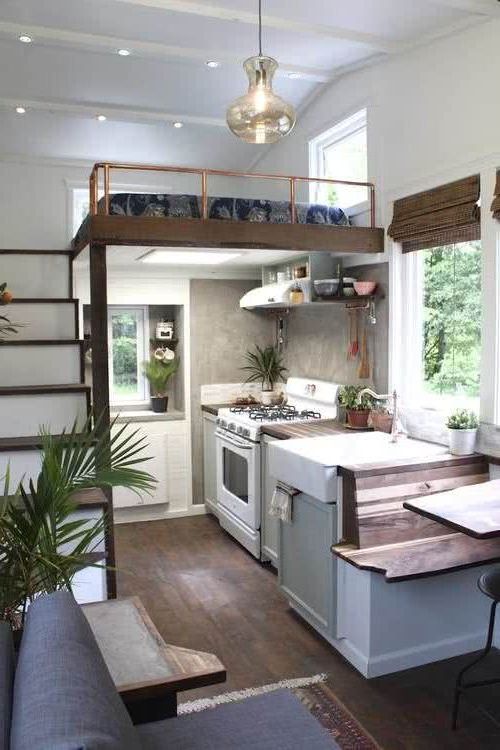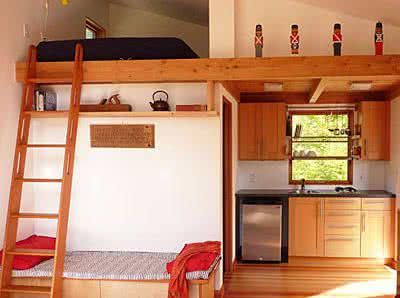 Take advantage of spaces in real needs
Small spaces are very limited, so it is important to understand and assign your priorities. If you need a desk, you don't have to put a dining area. You don't have to follow traditions, it's your home.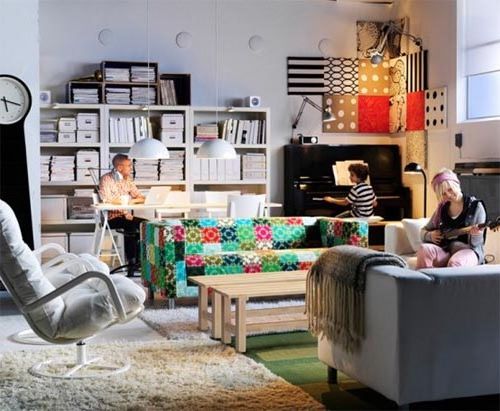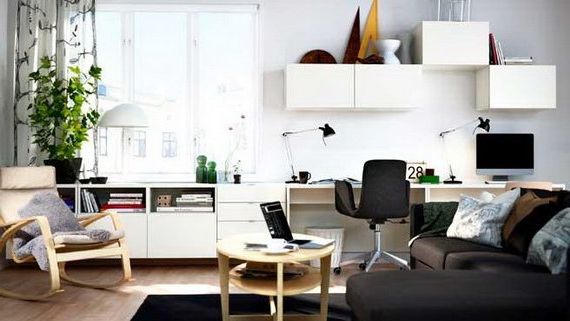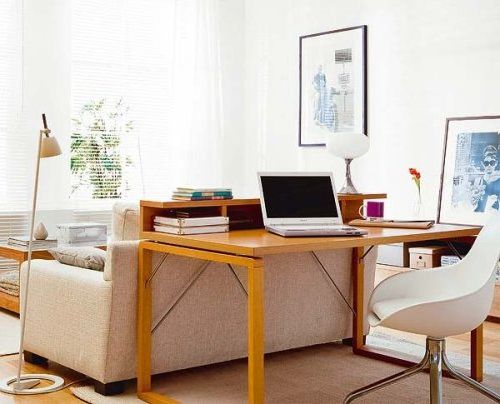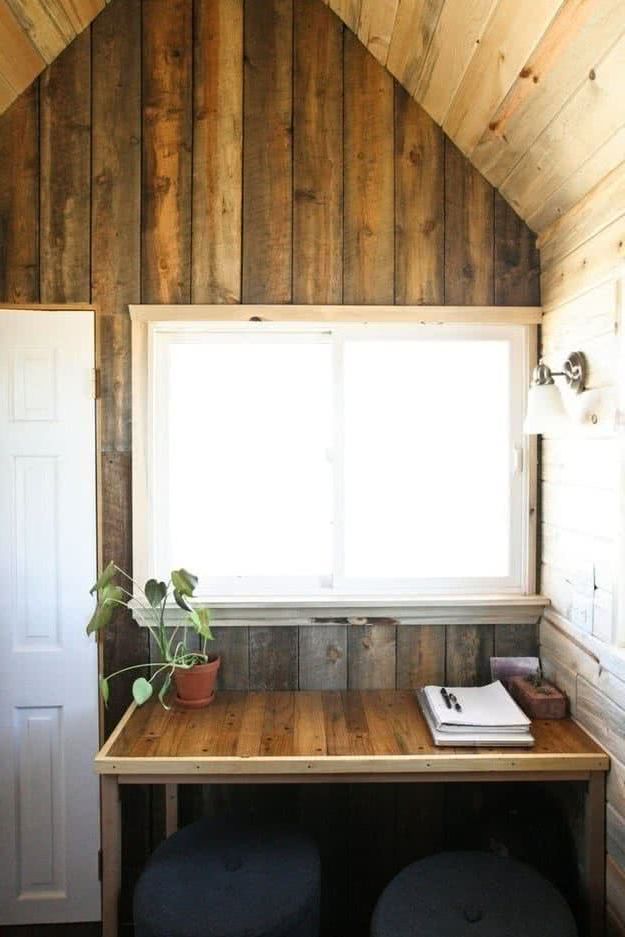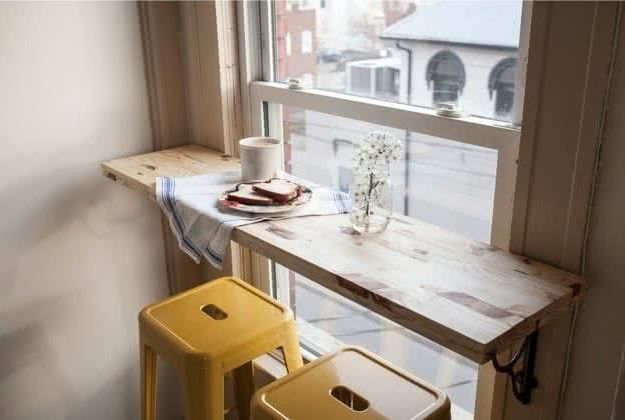 Focus of attention
For a small bedroom, there is a trick that is perfect: focus all attention on the bed.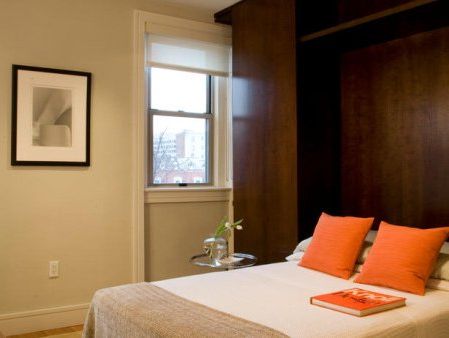 The same criteria applies to all areas of the house. For example in the photo below, the point of attention is the wall decoration. Catching the attention of the eyes, the rest looks more spacious.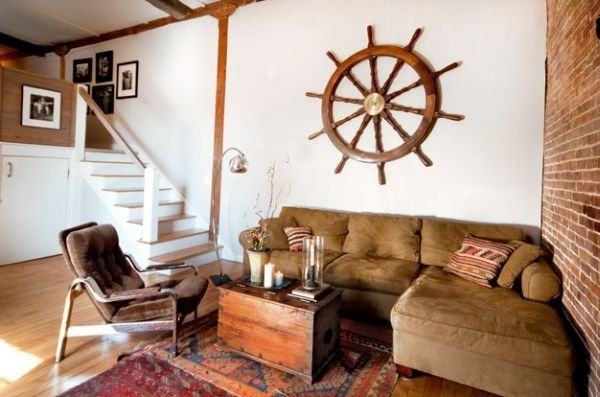 In this case, the red armchair on a neutral background captures all the attention, which also makes the room seem larger.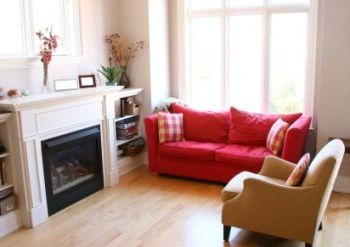 Stripes
Interior decoration allows us to take advantage of a large number of details that can give a different look to the decoration in general, without being a total change to it. It's just adding. One of the most used is the decoration with stripes or stripes, which give the chosen room a more attractive appearance but also represents one of advantages in terms of the perception of it due to space.
The horizontal stripes give greater amplitude to very small environments, although it is only a visual perception. There is no doubt that it makes rooms that could feel very cramped more spacious. They also allow us to play with colors, and using furniture in the right dimensions to give the room a modern and visually "spacious" look. An attractive and practical trick.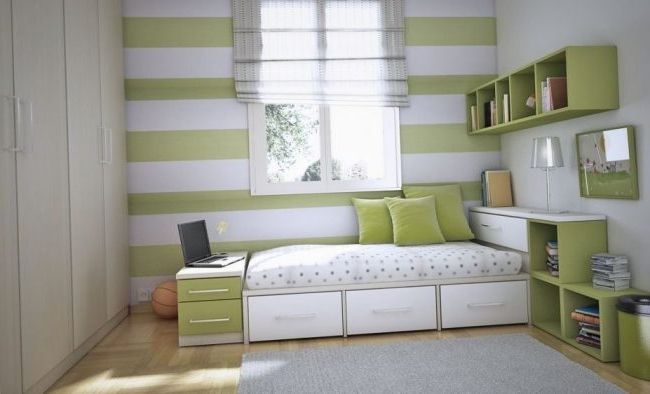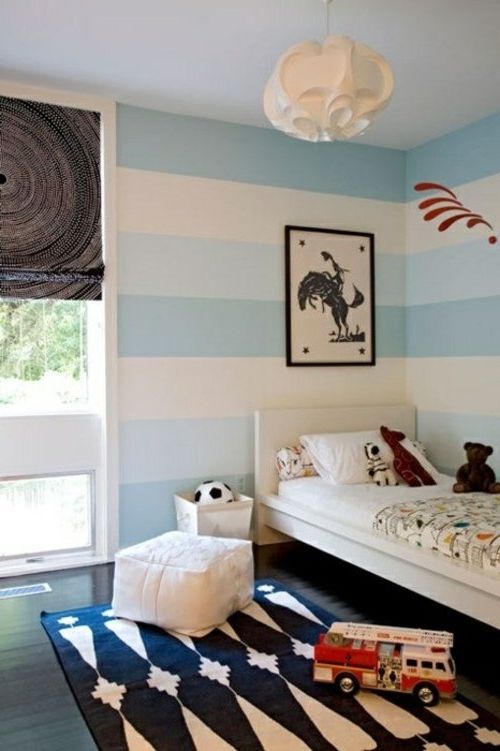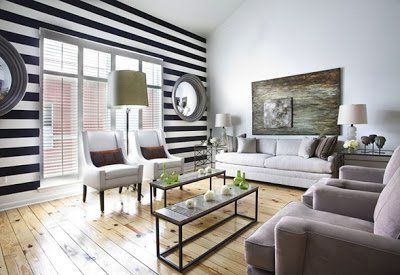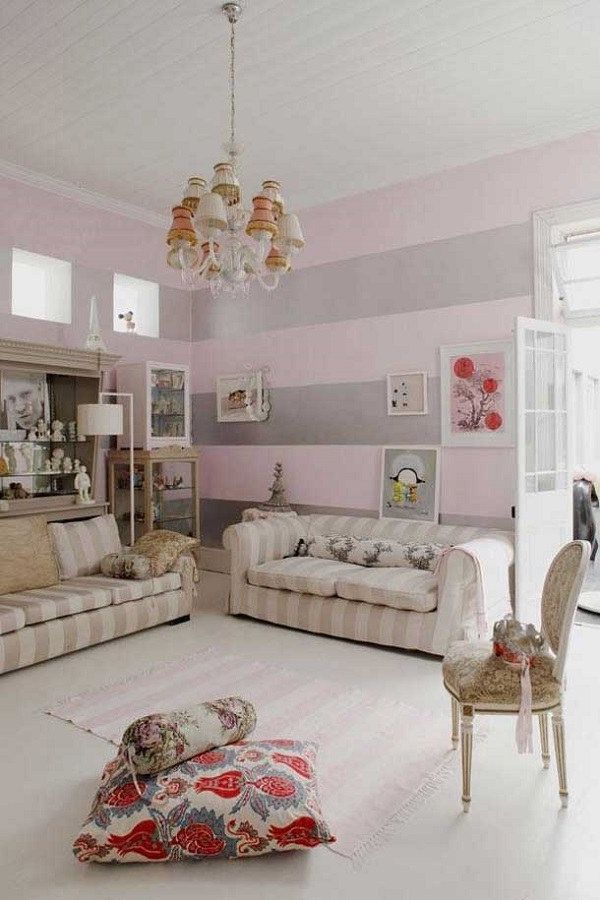 While vertical stripes give visual "height" to those rooms that have very low ceilings and therefore can make us feel overwhelmed with space. There is a whole variety of options between using stripes of a single color or in several colors. They can also be chosen in various thicknesses and can be combined in width with each other.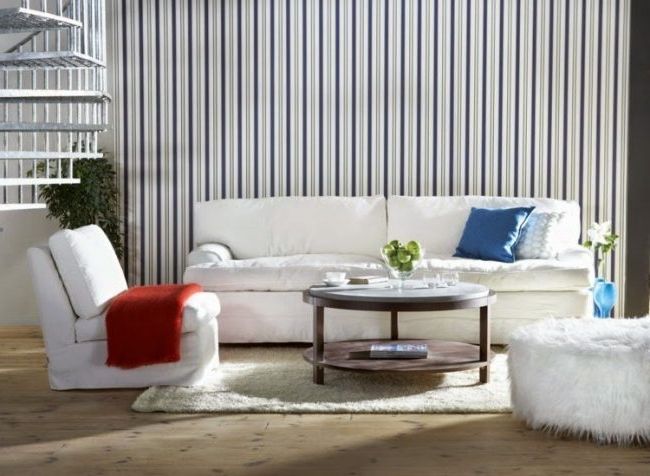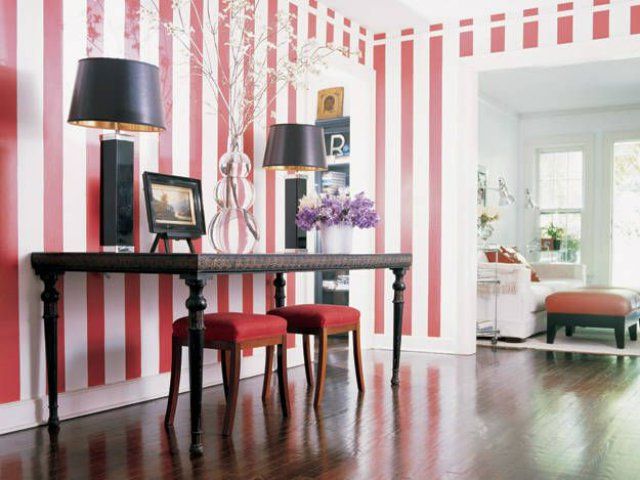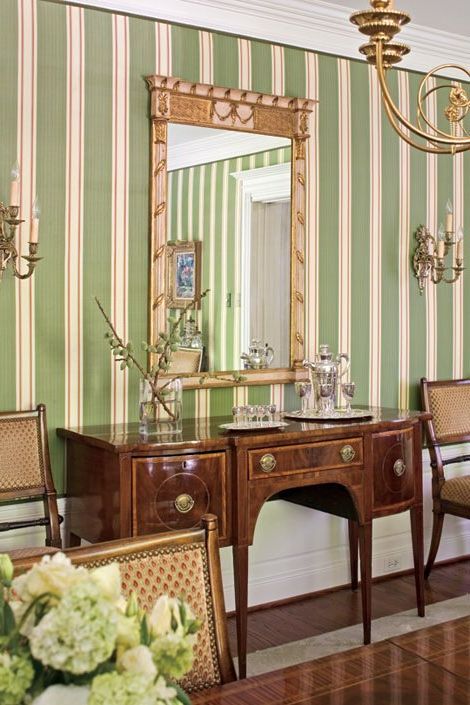 In addition, it can also be used for stripes in order to decorate environments, either on the floor, using rugs with said pattern or by painting them or using ceramics with stripes. Strips can also be used on ceilings. In both cases, the room is made to look very modern and very spacious.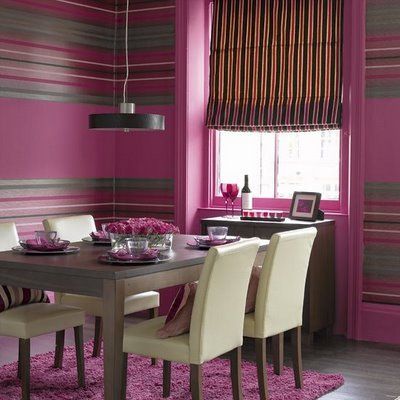 Create a terrace
If you can, create outdoor space to add the feeling of more square footage without too much cost. This wraparound porch provides a place to lounge in the summer and shelters from snow in the winter. Space expands out. A patio or deck considerably expands the usable space.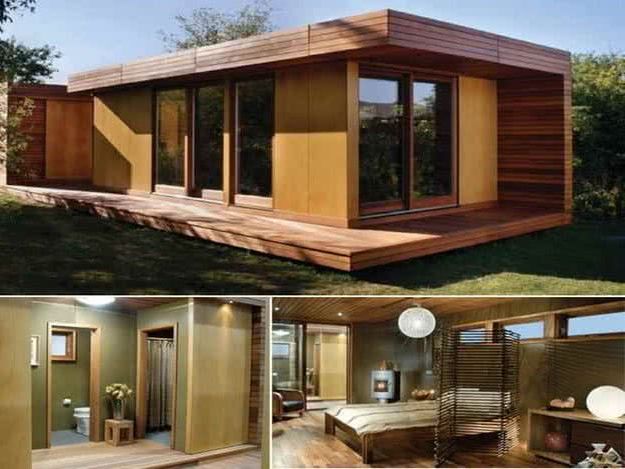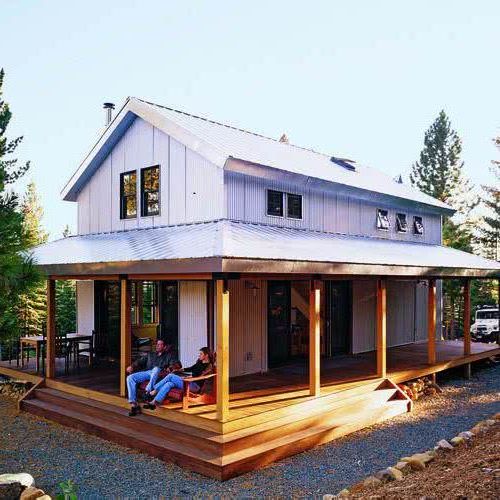 With these few examples that we have given you, we wanted to convey to you that with very little money and a lot of ingenuity, you can make your house look larger if it is small.