Just like with fashion trends, we see new trends emerging in home decor every few years, tempting us to update our homes, rather than change them entirely. This also happens in the decoration of the room.
While trends change and evolve, they do so at different rates: some are popular for years, others for just a few seasons.
For example, the Nordic trend has been with us for years, and yet it continues to surprise and delight. But there are also key colors that become the most important to decorate our homes.
Abstract design
This fun and free-spirited interior trend is inspired by abstract expressionist art. With bold geometries, hand-drawn sketches, and fun blocks of color, this look is all about expressing personality in our homes. The purpose is to evoke emotions and create a positive mood.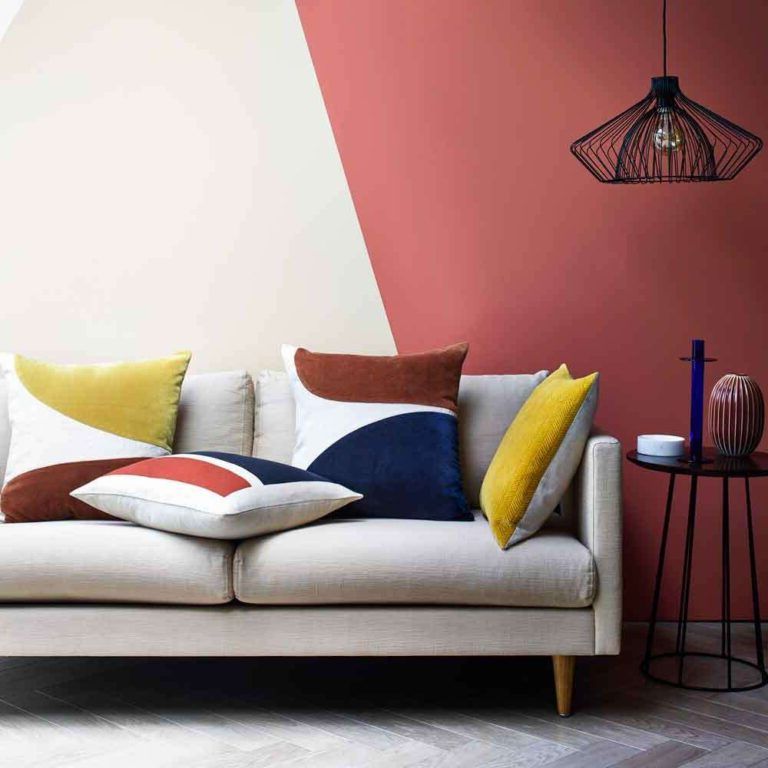 Bold patterns and vibrant colors provide a fun approach to designing living room décor. As with the expressionist art movement, this trend celebrates the imperfection and fluidity of hand-drawn forms – line drawings play a key focus within this style.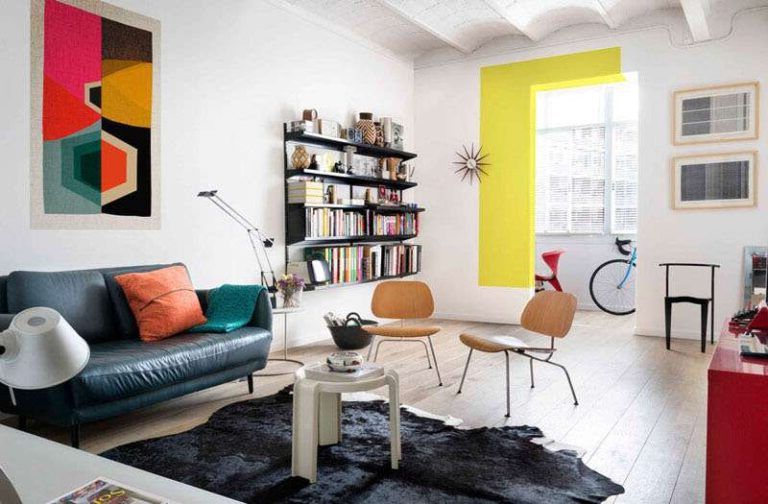 This trend allows you to be bold with colors, even with combinations: try burnished red with navy or mustard with mauve.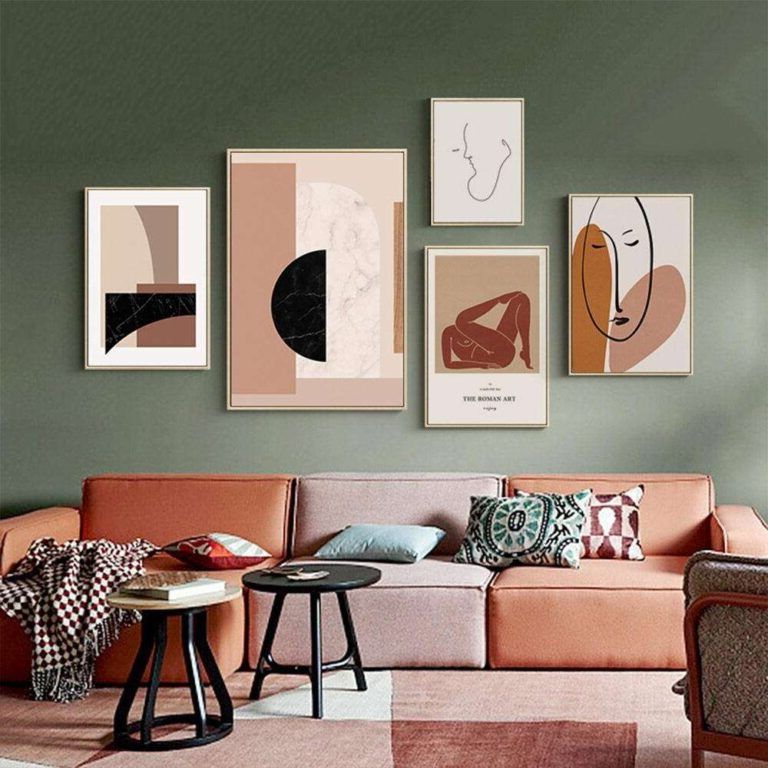 You can apply this trend in any room where you want to make a statement. It is best represented in cushions, bold rugs and wallpaper designs.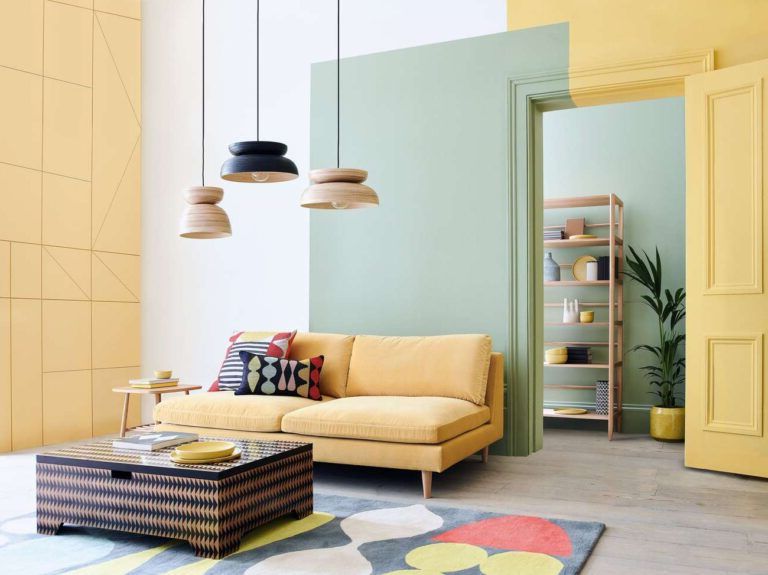 Simple and warm
Evolving from the Nordic trend, this style has a stripped back look. The purpose is to create a calm, comfortable and relaxed space. It is about making our homes a safe and welcoming space to rest and regenerate.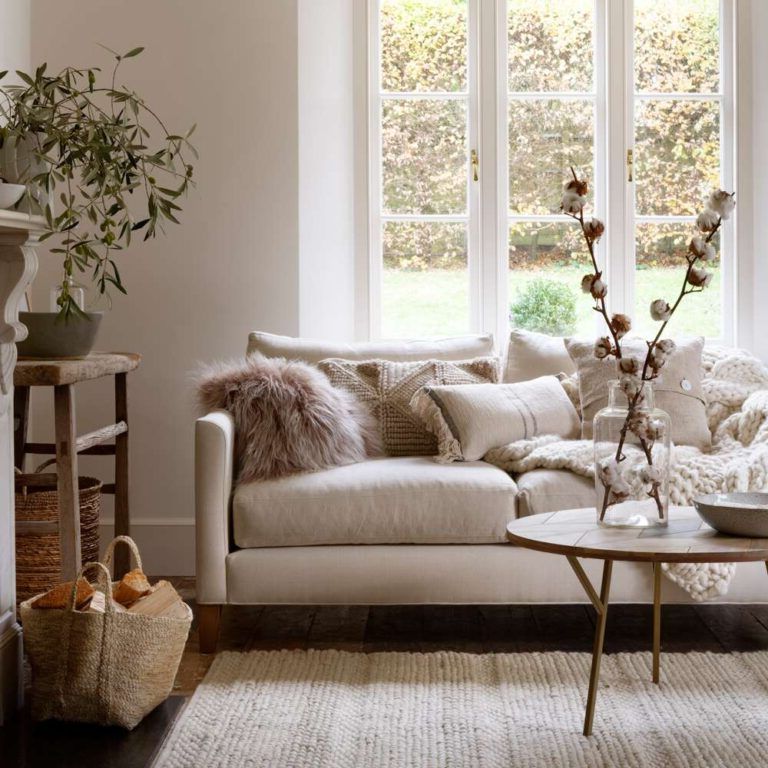 The new neutrals are welcoming as we seek to create a calm yet uplifting space to retreat from the outside world. This comes from the trend of being conscious of sustainability.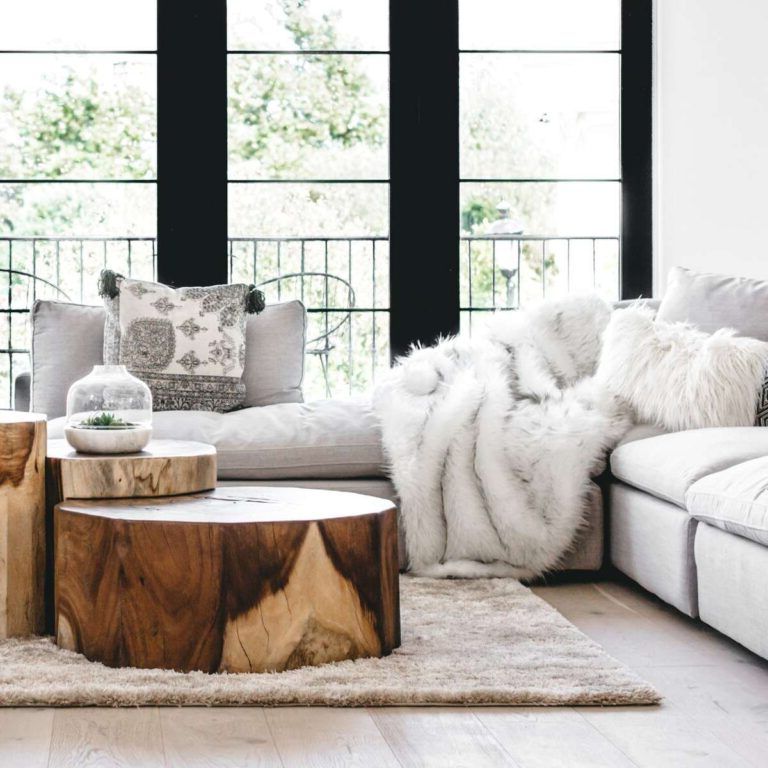 This style is for you:
If you like simple, understated style and honest, straightforward pieces, but still want a home that feels relaxed and comfortable rather than overly minimalist.
If you are attracted to the artisan style, natural materials and unrefined finishes and prefer to invest in quality pieces instead of quick purchases. Textures and tactile qualities are replacing bold colors to add interest.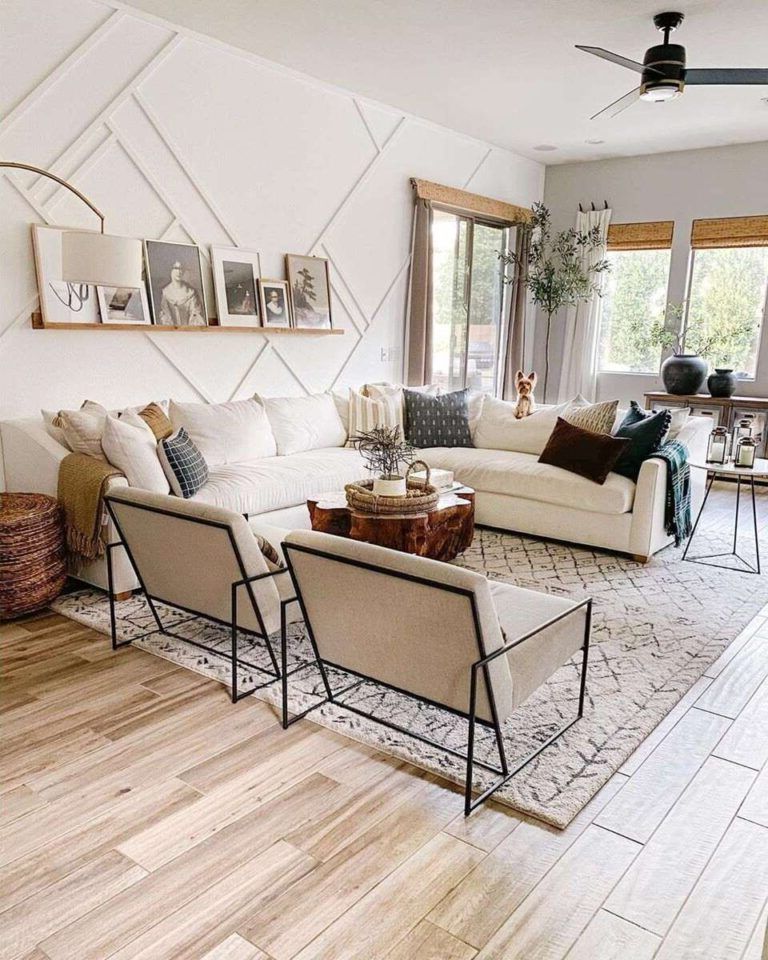 Stay away from cool grey, with more yellowish neutrals. Embrace warm neutrals like oatmeal and natural suede. Beige returns as the perfect base color to build on.
Comfortable and fluffy
Layer comfy cushions, blankets, fabrics, and faux furs to make the room feel instantly cozy. This approach can be carried perfectly through winter and lightened up for spring and summer.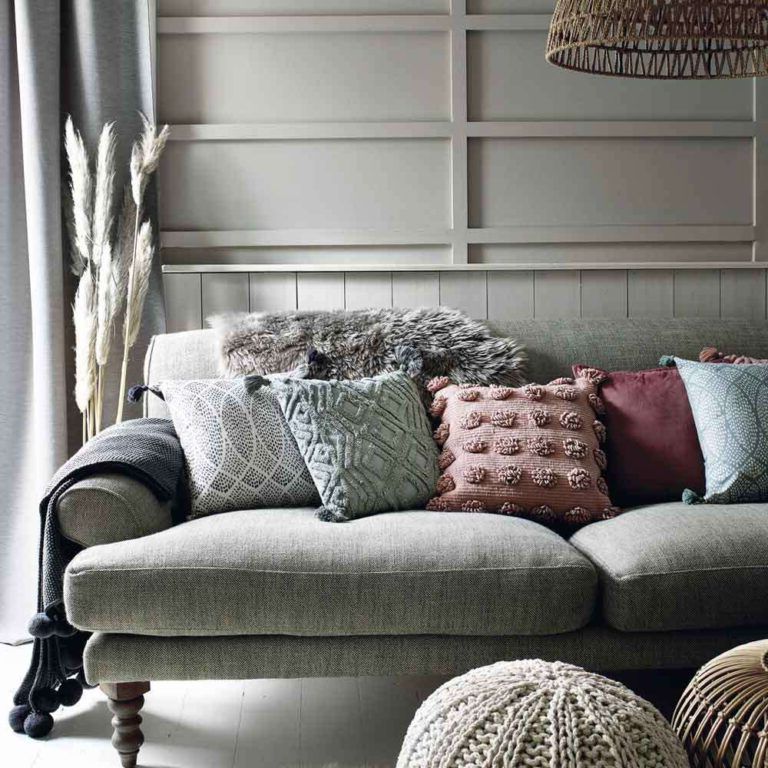 The emphasis on natural pigments remains at the root of this trend. Go for a mix of cool blues and grays combined with warmer pink and brown accents. This organic color palette can be complemented with washed teals and mossy greens, which are easy to combine in a relaxed, neutral scheme.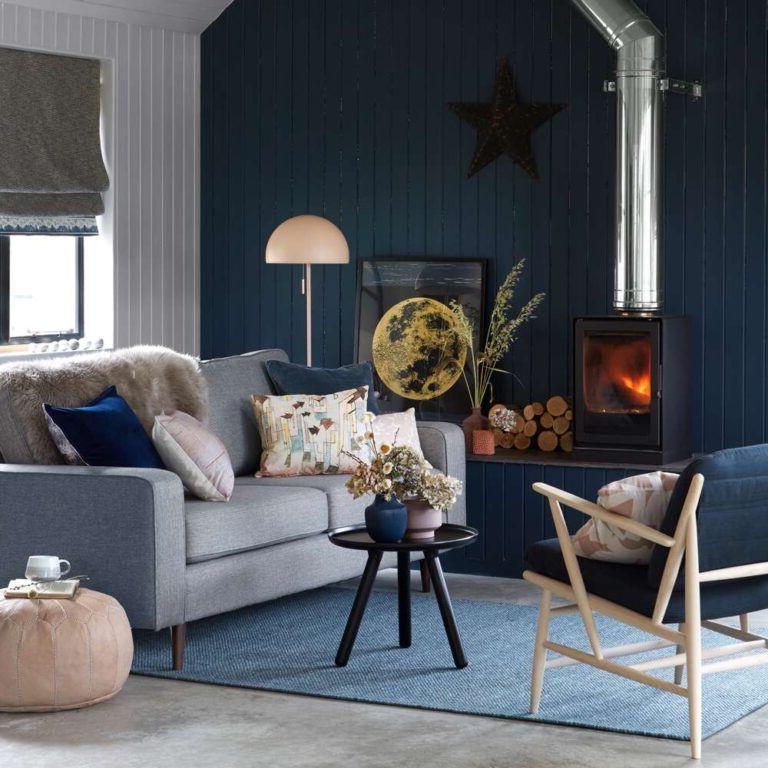 Comforting textures, soft colors and decorative details are key to the room this season. Think chunky wool blankets with decorative fringe, tassels, and embellishments.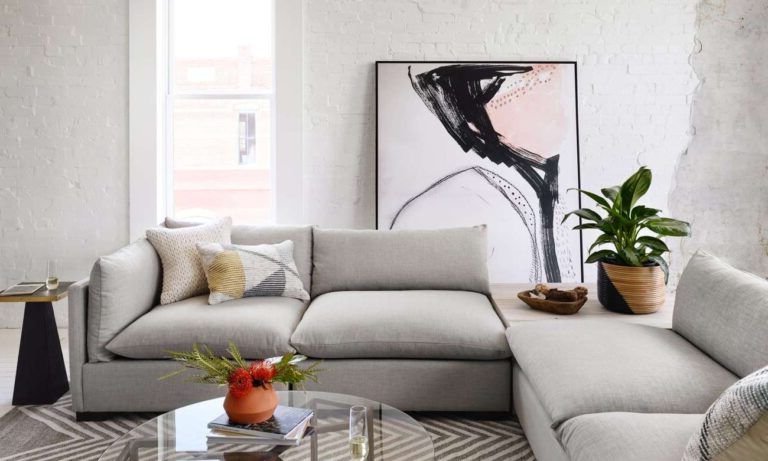 Your home is your haven, a personal sanctuary to be enjoyed. The sofas feel comfortable and inviting to gather around. You can go for a low-maintenance look with weathered woods, faded tones, and time-worn finishes.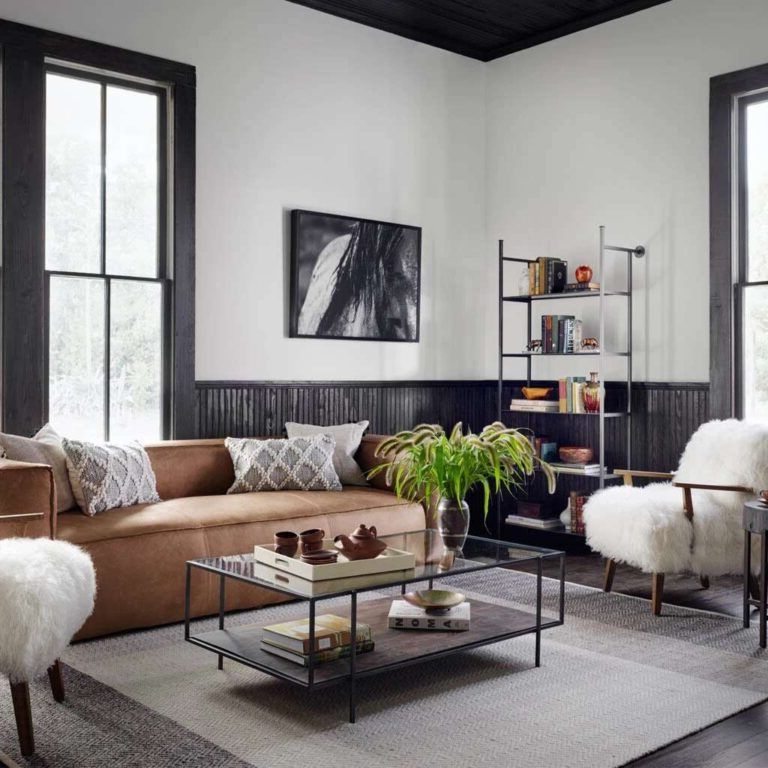 This homey look is perfect for places with character, whether it's a period property or a country house, this style pairs well with parquet floors, beams and exposed brick. Styled with a mix of old and new house to add charm.
Eclectic glamor
This trend reimagines sophisticated 1930s elegance with a bit of sexy 1970s opulence. Furniture with curves and flowing shapes take center stage in this elegant style. Think of the elegant chairs of the 1920s with shell-shaped backs and smooth edges.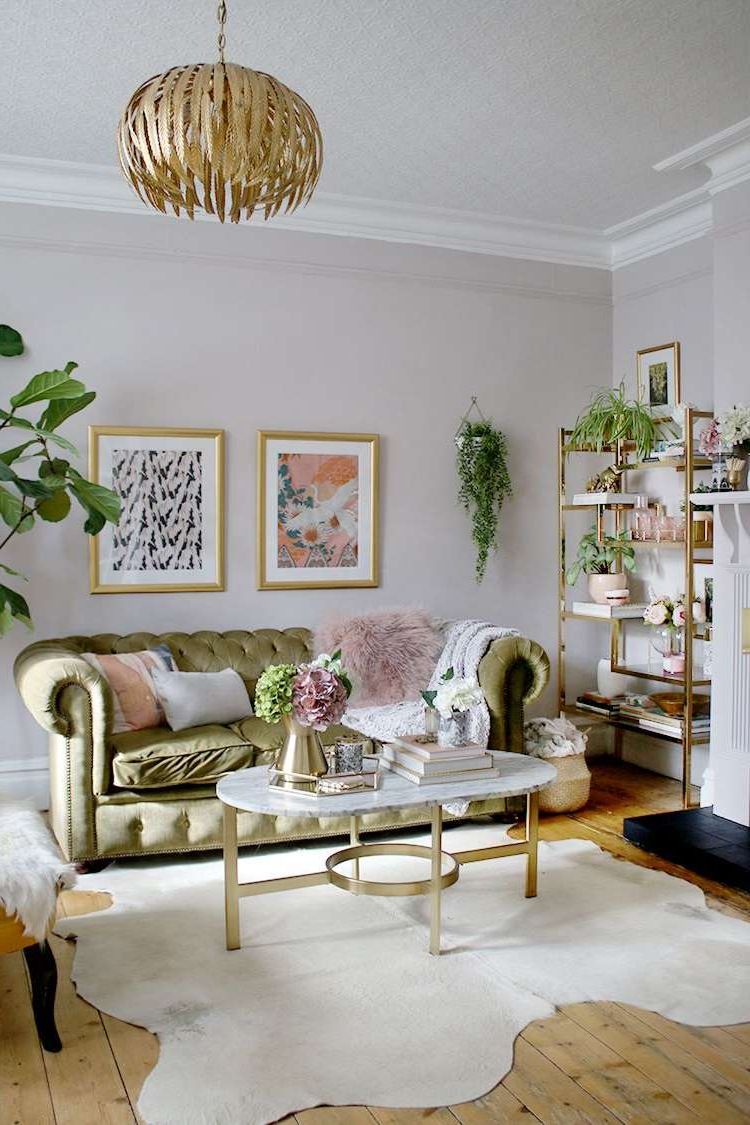 Choose rich hues for key pieces, like royal blue or ruby, mixed with warmer tones of ochre, pink and bronze. Apply metallic touches: think shimmering gold, copper, brass, and bronze.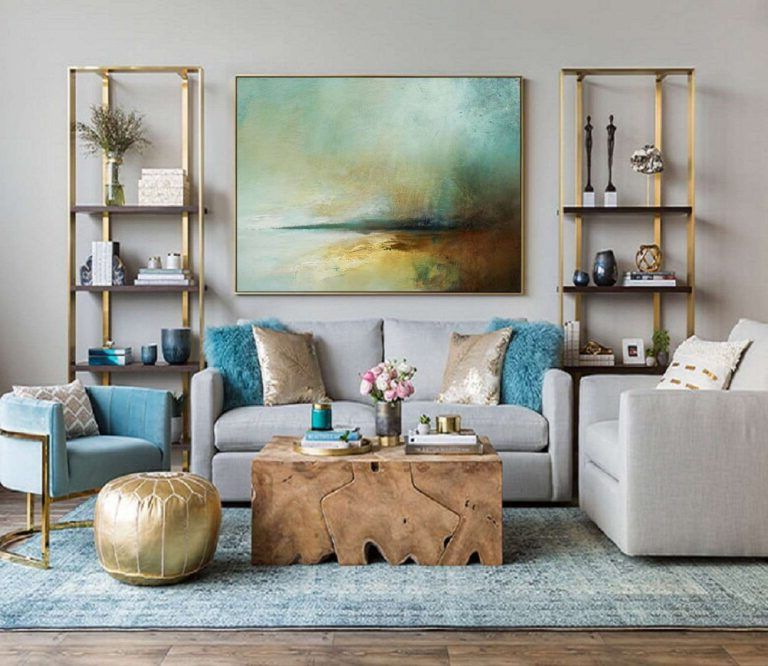 Show off your whimsical side with a glam cocktail cart in the living room, quirky wallpaper, and plush textiles in dark tones.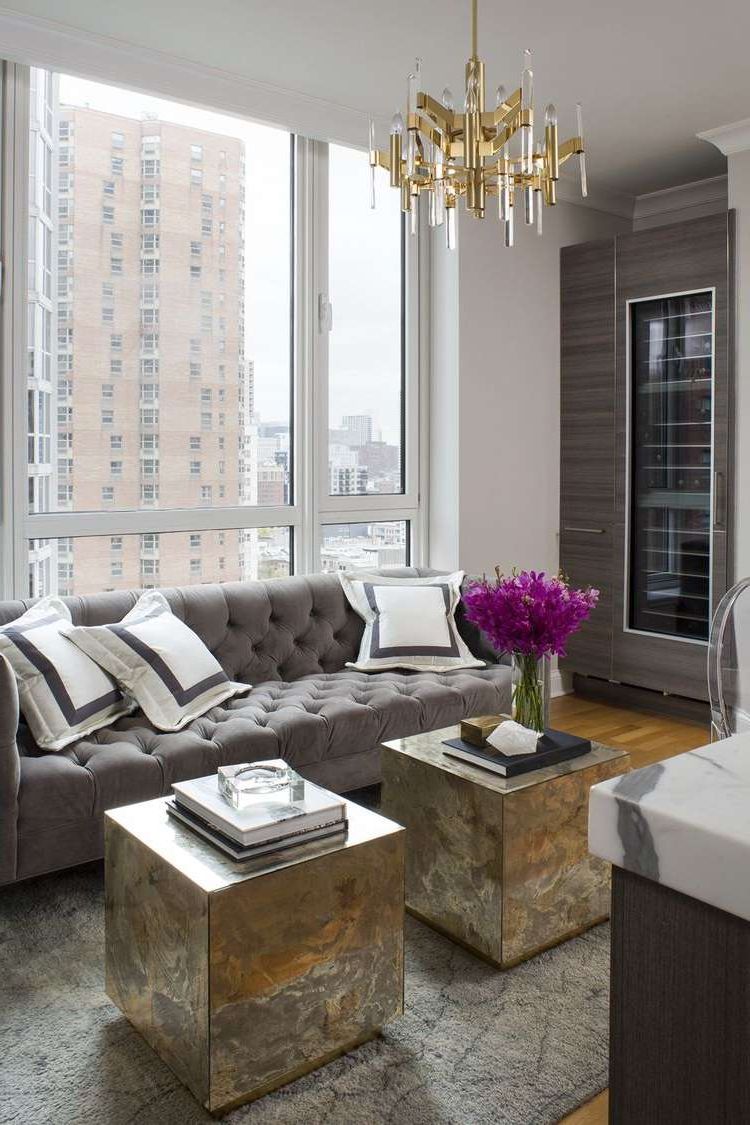 Velvet reigns supreme in the coming seasons, especially when it comes to furniture. With tactile qualities going for it, this look is adorned with piping, tassels and fringe.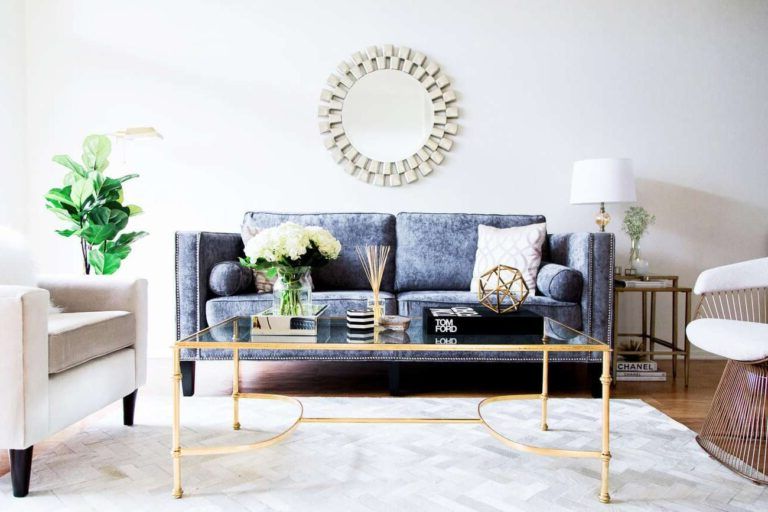 Ideal Home Style Tip: Opt for a statement, luxurious sofa to anchor your scheme, paired with a pair of cocktail chairs in a contrasting hue. Weave the space with gold and brass accents in furniture, lighting, and cushions.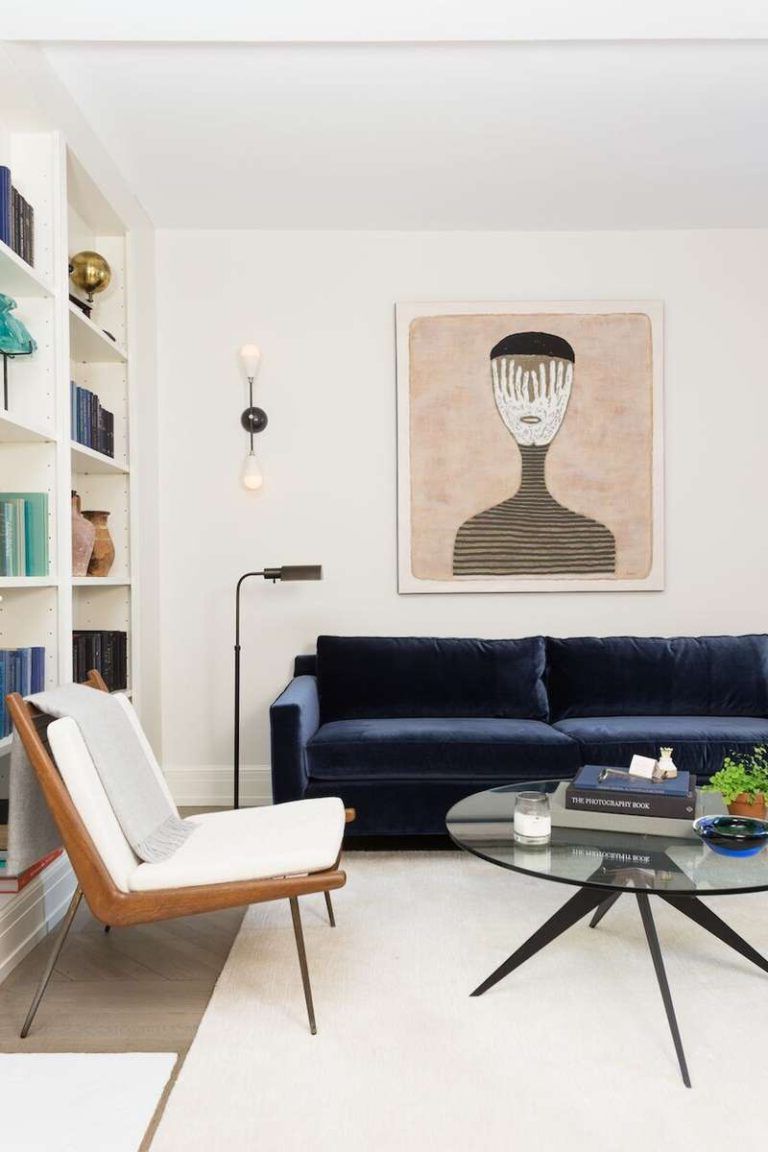 Investing in a velvet sofa is a great way to pull off the look. However, if you're not ready to take that step, opting for a velvet cocktail chair or glamorous lighting fixture will offer affordable room updates.
Retro
This nostalgic trend celebrates and reinvents mid-century interiors and designs. A fusion of several decades is used, from the color palette of the 1970s, the scalloped forms of Art Deco, to the characteristic furniture styles of the 1950s.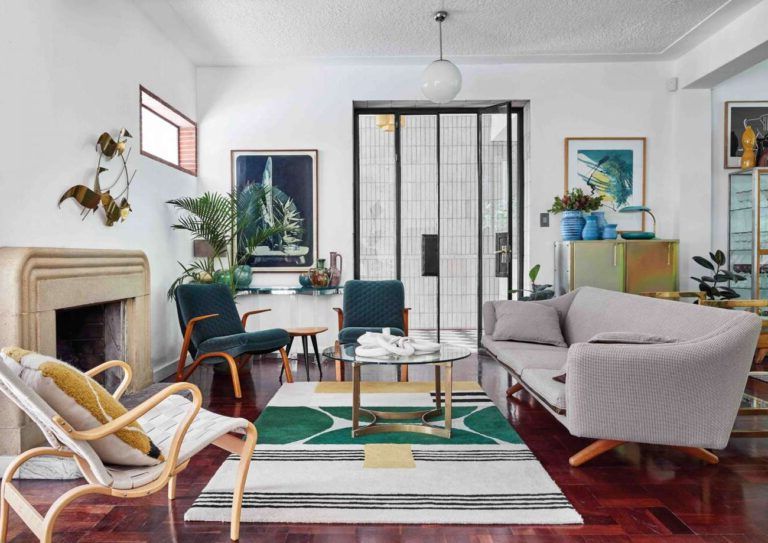 If it's a classic from a bygone era, it can be used in interiors right now.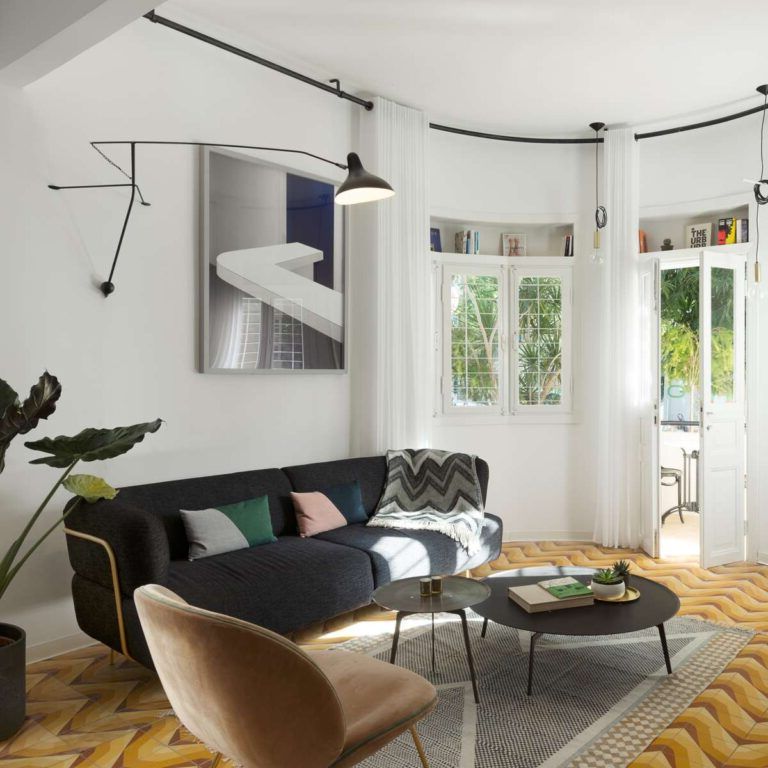 Bauhaus is known for its clean lines and simple yet elegant aesthetic. For a practical yet modern aesthetic, in line with the Bauhaus philosophy, opt for contemporary design pieces with clean lines.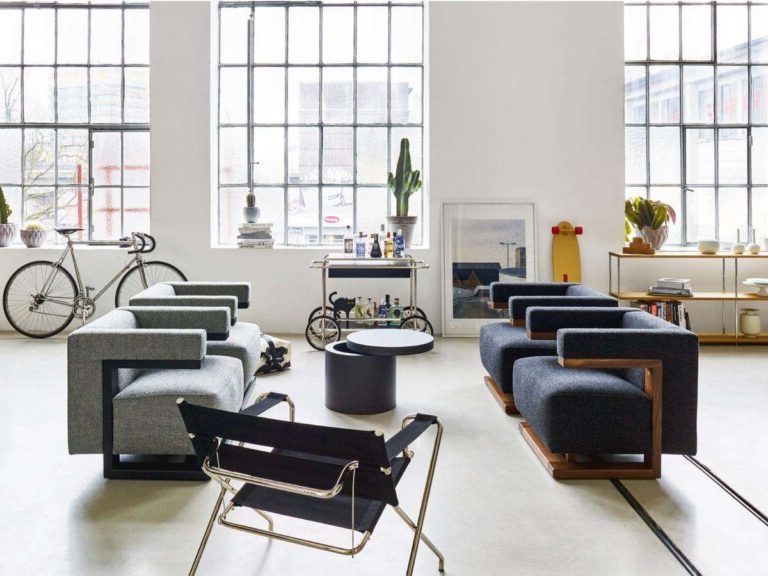 Japandi
There has been a strong element of Japanese design that has been present in the interior collections during the last few seasons. Several decor and furniture houses have presented us with collections full of rich silk textures, elegant bird motifs, stylized oriental prints and structured furniture forms.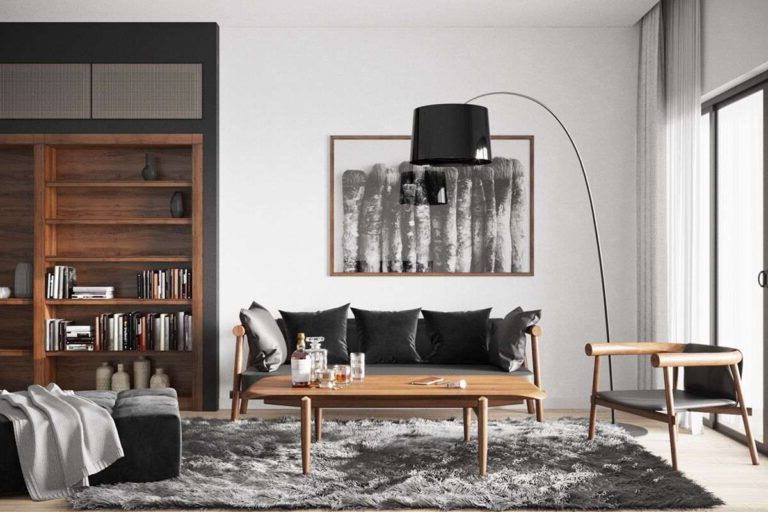 A mix of elegant Japanese minimalism and rustic Scandinavian simplicity, Japandi is a hybrid trend that brings together the best of these two beloved styles. This trend is for you if your home is your sanctuary and you take a less-is-more approach with uncluttered spaces, clean lines, and a calm, subdued color palette.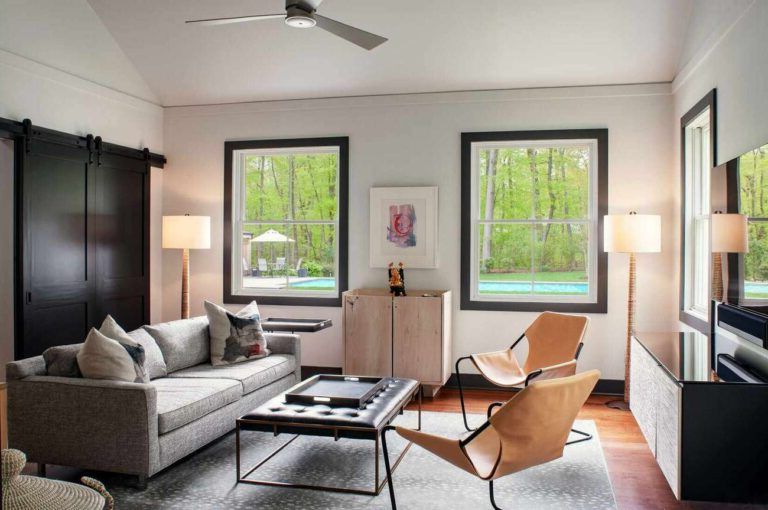 Keep the color palette soft. Embrace calming shades of pale blue, muted green, light gray and pink. You can revitalize the space with richer hued accents like teal, indigo, rust, emerald and black. For furniture, mix pale blonde Scandinavian woods with black and dark Japanese-style woods to add depth.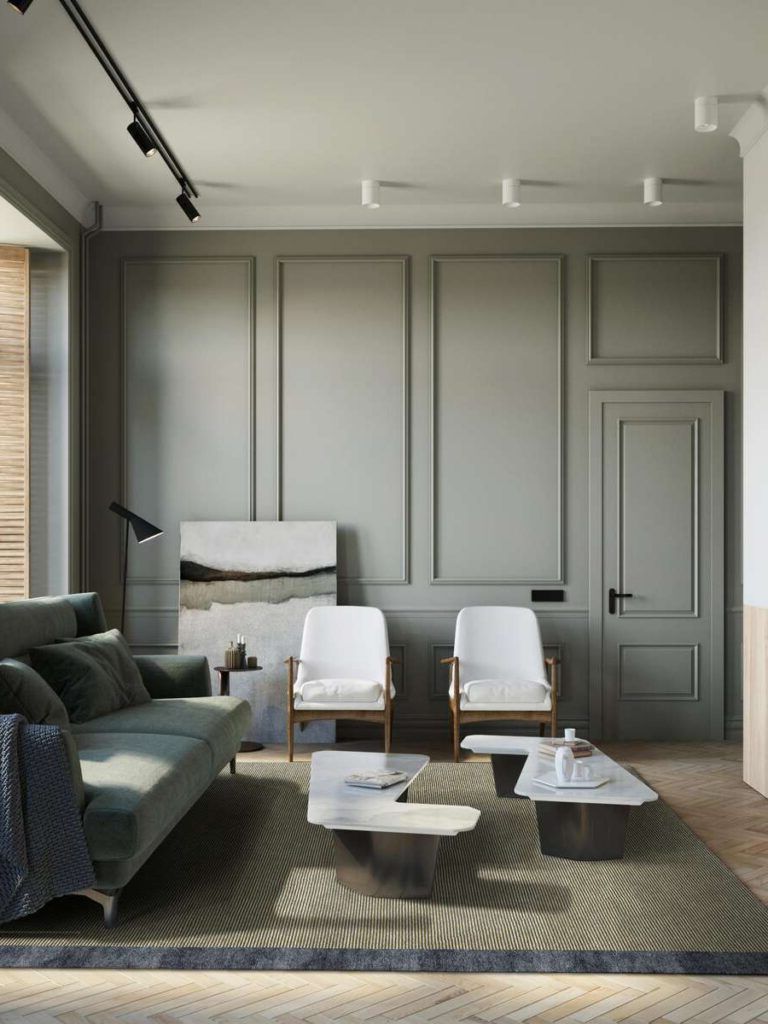 Choosing quality over quantity will give small spaces a feeling of spaciousness. While more intricate patterns and bold dark pieces work just as well in larger rooms.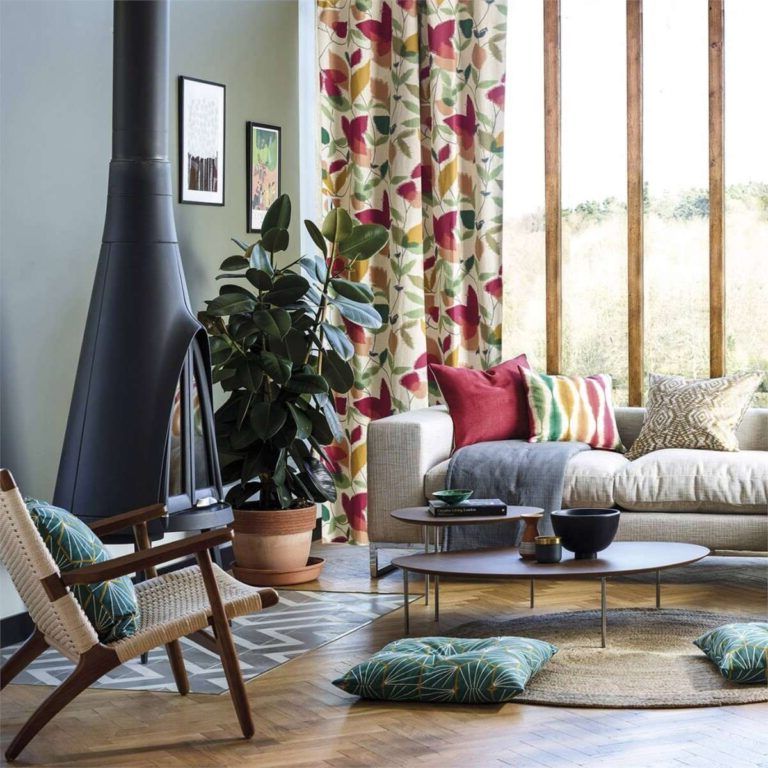 Elements of Scandinavian hygge and Japanese 'wabi-sabi' theory can also be combined. This trend finds beauty in simple things.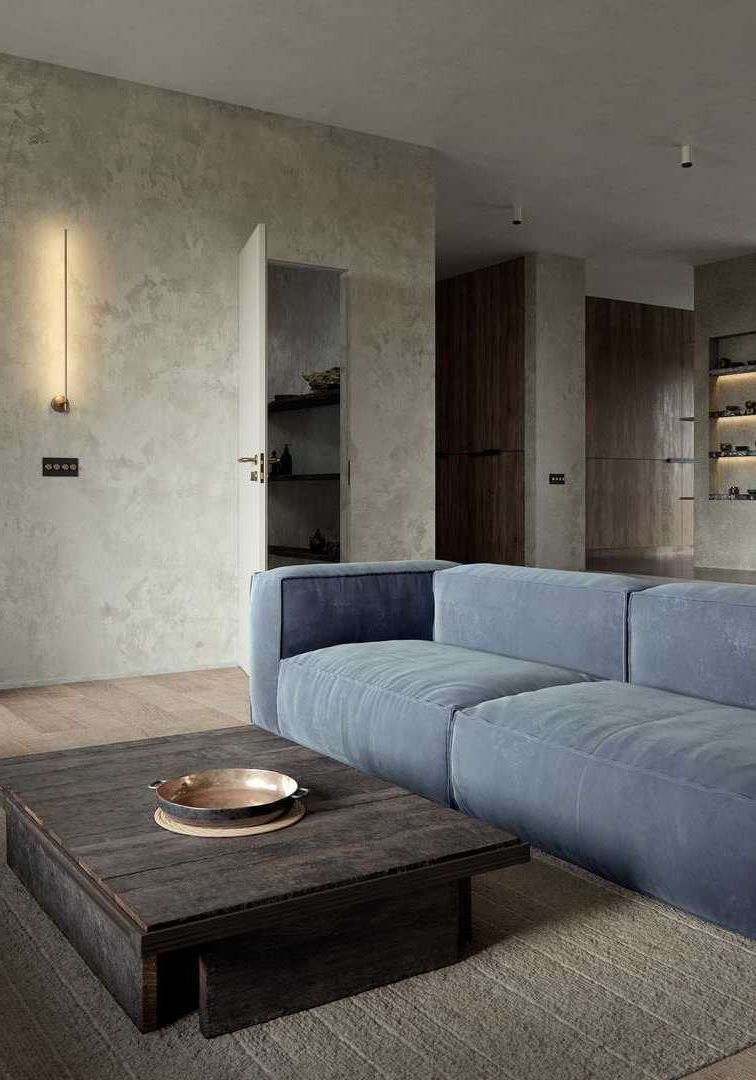 Soft lighting, like this bamboo floor lamp, helps add soft ambient light that will keep homes calm and serene at all times.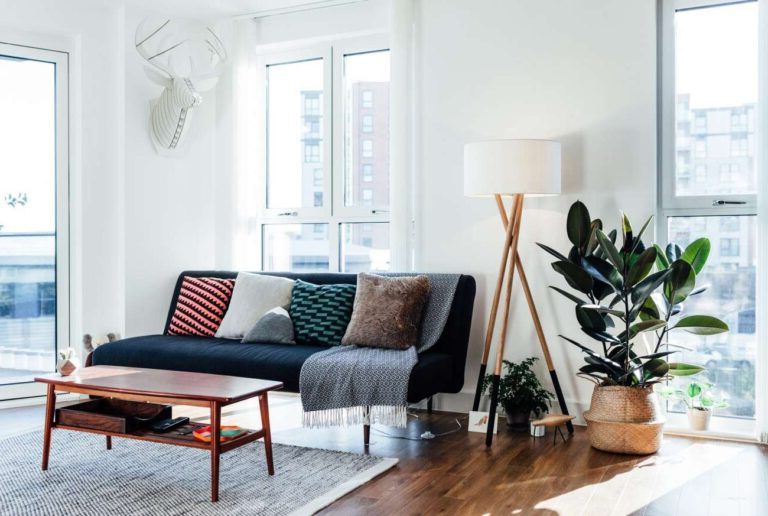 Botanical prints
This uplifting trend is a joyful celebration of nature. Botanical prints are delivered in a softer format, diluted by a desaturated color palette this season.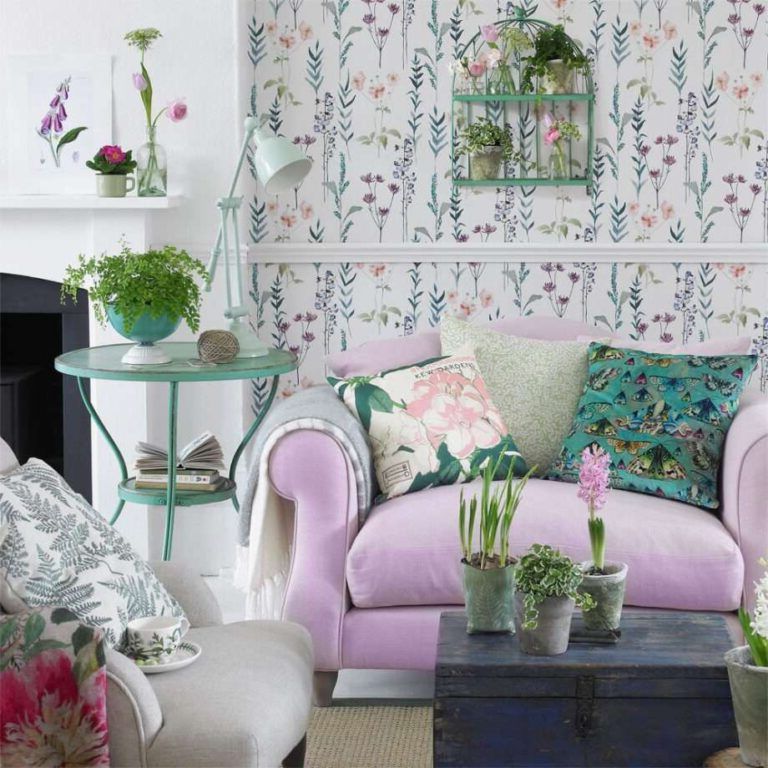 There is a strong painterly element to many of the designs, making the look feel less imposing than the tropical palms of previous seasons.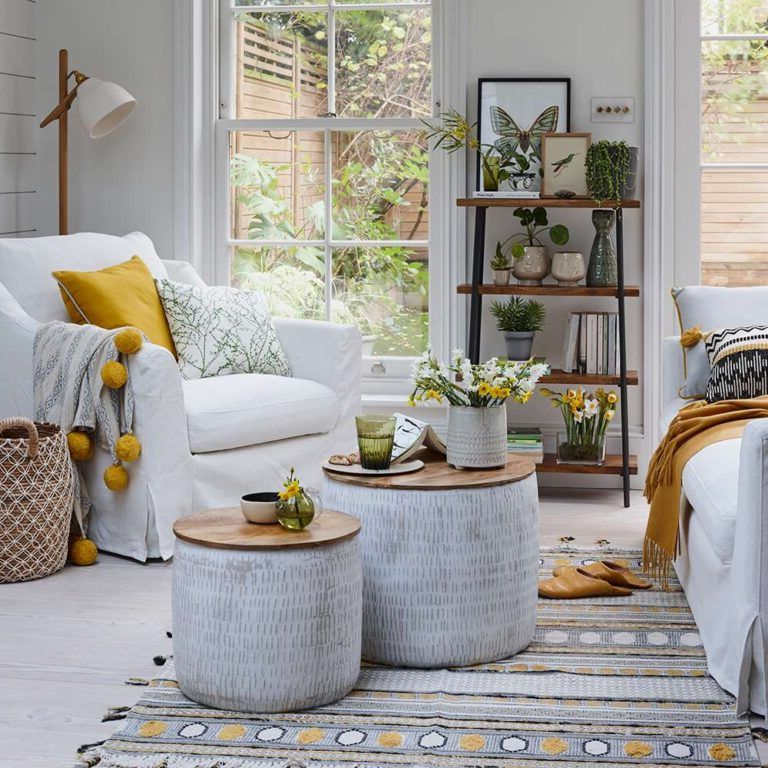 Ethnic prints
Continuing from last season, this trend is a celebration of diverse globally inspired patterns, taking homes on a journey of global eclecticism. The look welcomes the fusion of decorative Ikats, paisleys and intricate Indian block prints. Rich tones and rough textures symbolize the authentic, handcrafted style of this nomadic trend.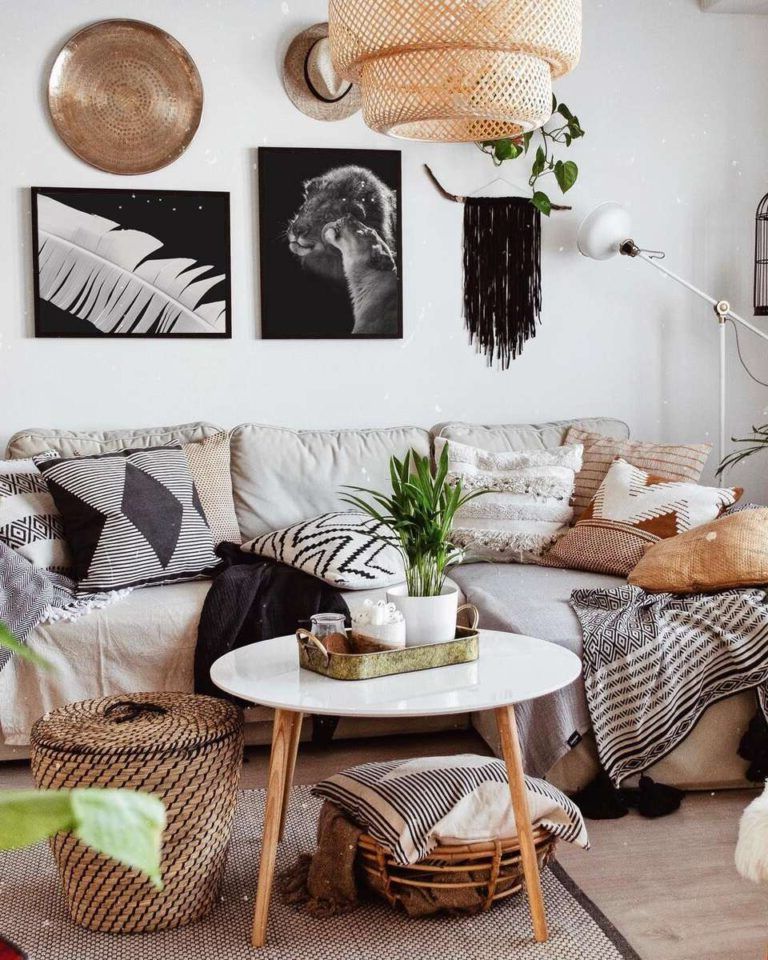 Look for hand-dyed textiles with rich earthy pigments and handmade pottery. It's all in the details with this look: think tassels, pom-poms, and macrame details on everything from throw pillows to wall art.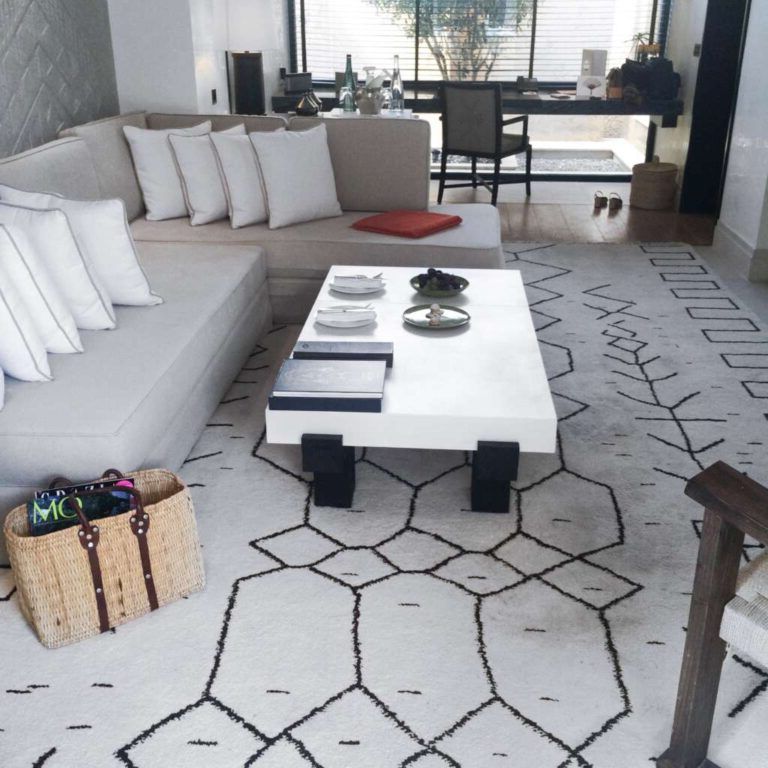 This look celebrates the beauty of craftsmanship. Drawing on the raw beauty of imperfect finishes, this trend is all about making natural materials look effortlessly elegant.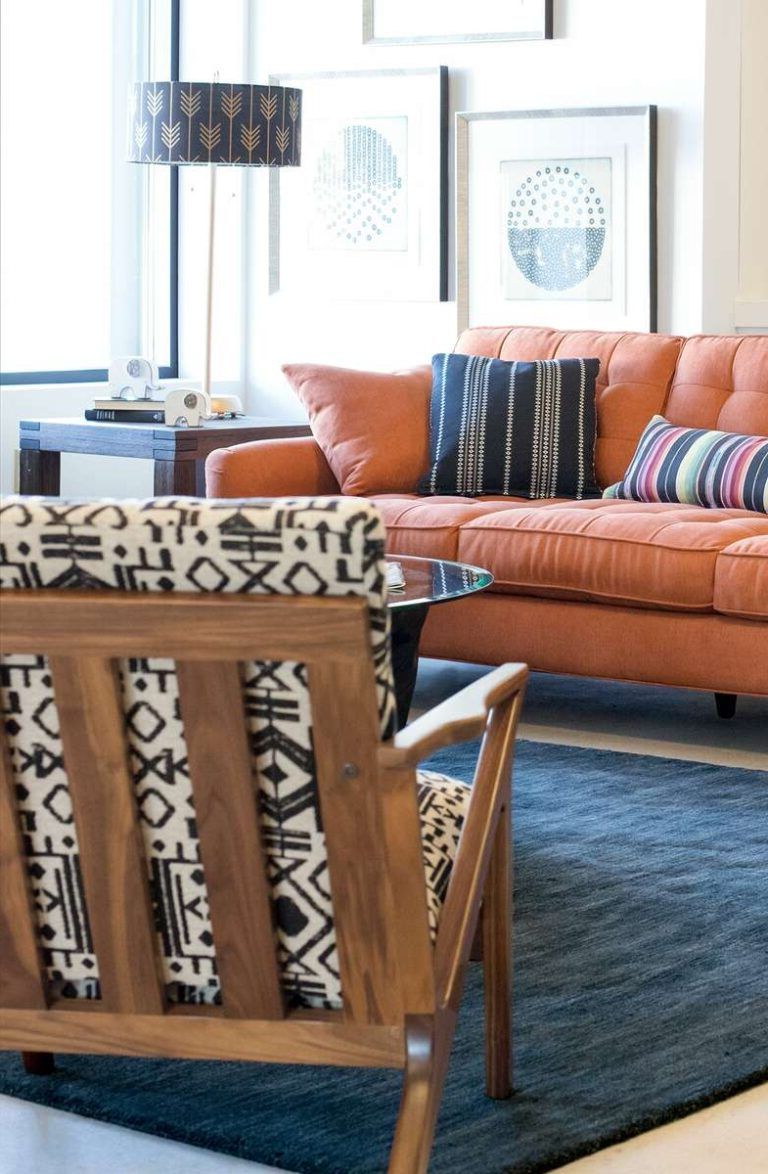 Natural pigments, such as ocher and terracotta, extracted from deep within the earth, sourced from clays and volcanic rocks, have been used by artists around the world for generations.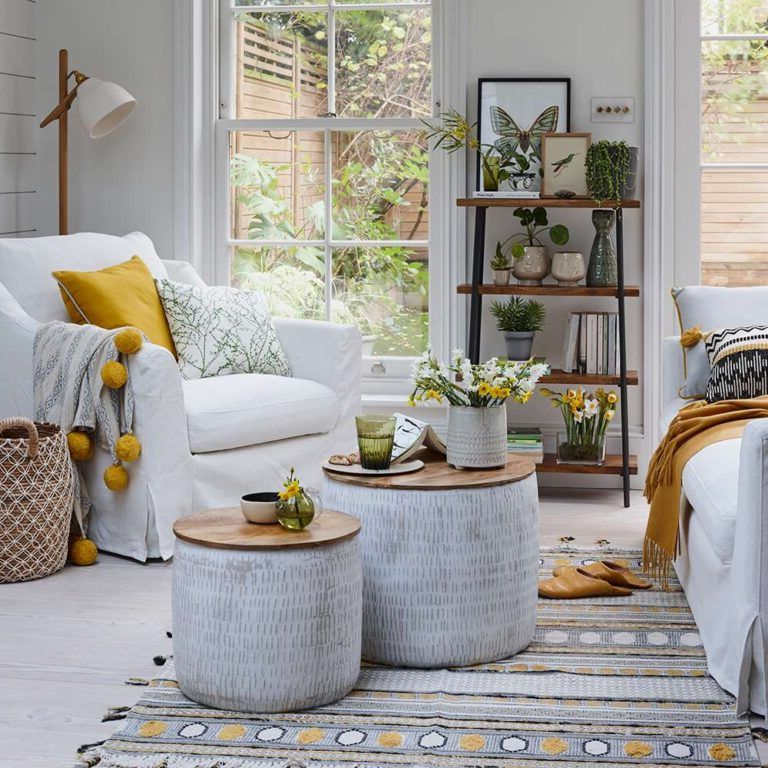 It is this authentic rich color palette that is guaranteed to make your living space feel warm and inviting when embracing this trend.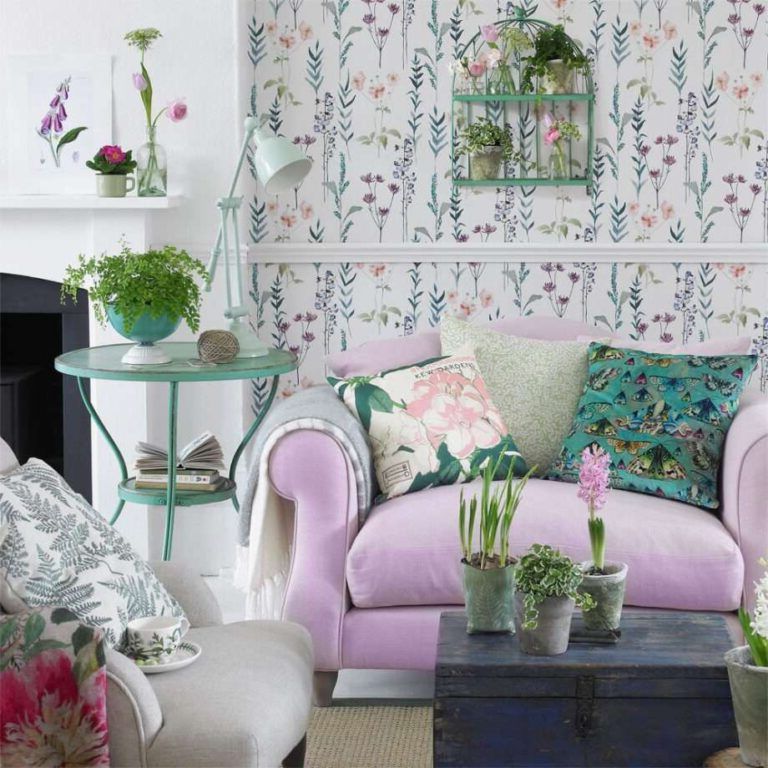 Multifunctional space
Multifunctional is the keyword for rooms in the new normal. Now that our homes are turning into offices, gyms and places of recreation, smart storage ideas are a must.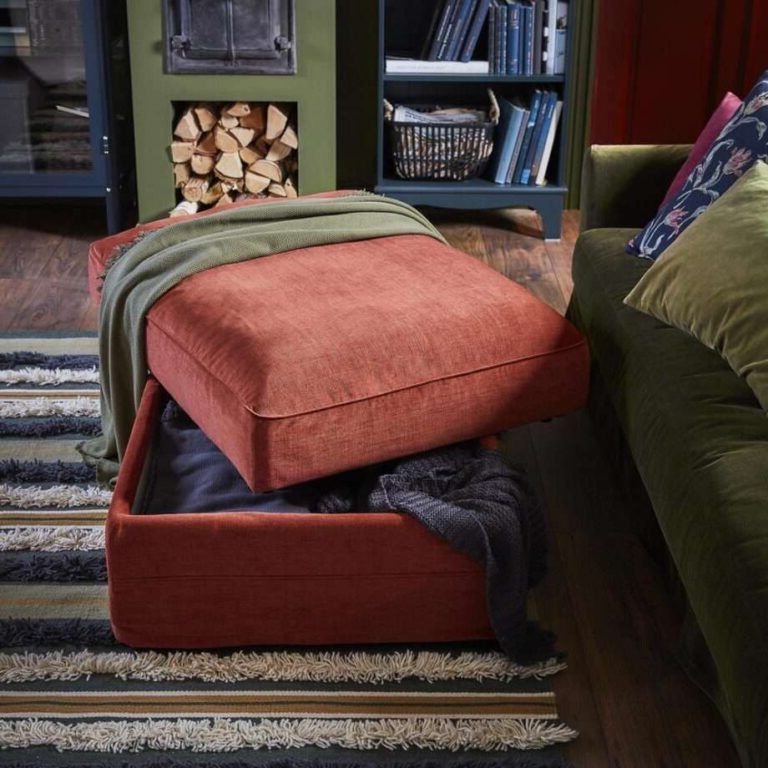 For example, an ottoman with storage will provide space to store gym equipment or office supplies. While a folding desk will allow smaller spaces to be transformed into offices.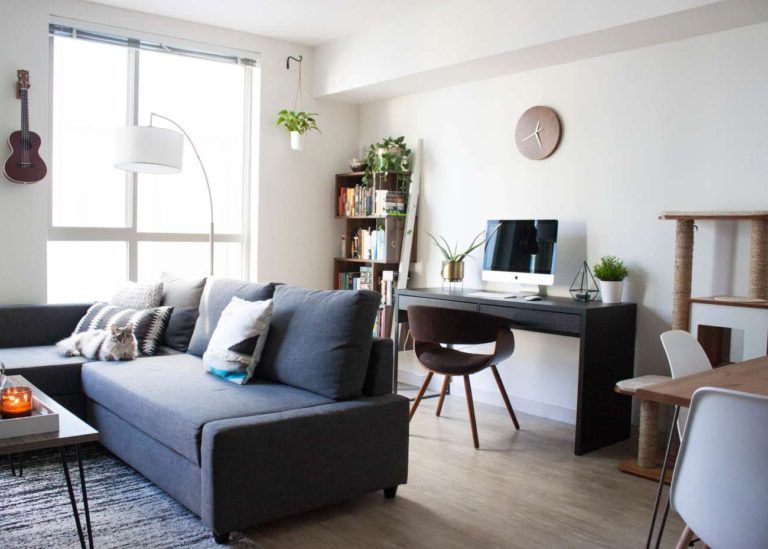 People may well be looking for versatile furniture and flexible storage units that work throughout the home, creating smart, seamless combinations for a variety of needs and solutions.
Rugs that impress
Placing a rug injects an extra level of comfort underfoot while providing a way to introduce color into the room and delineate spaces.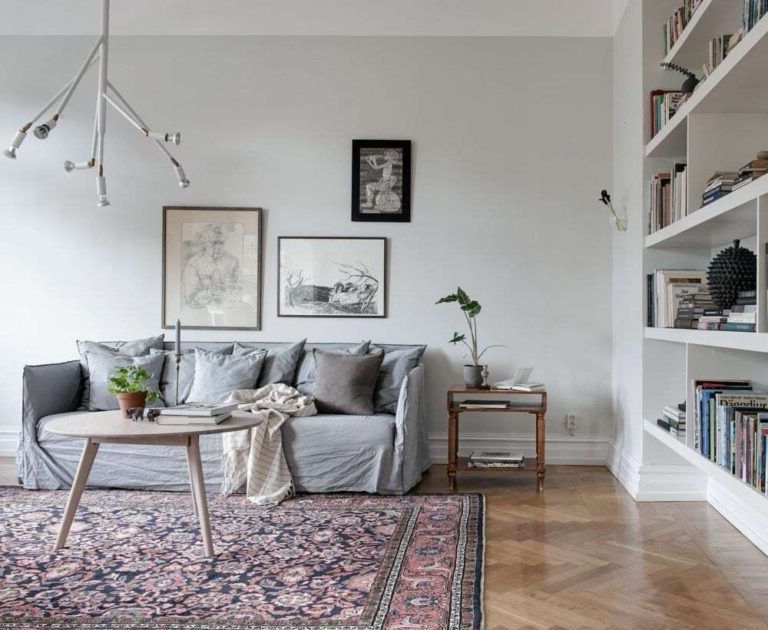 Consider big, bold prints with large-scale patterns and bright color combinations to create a focal point in the room.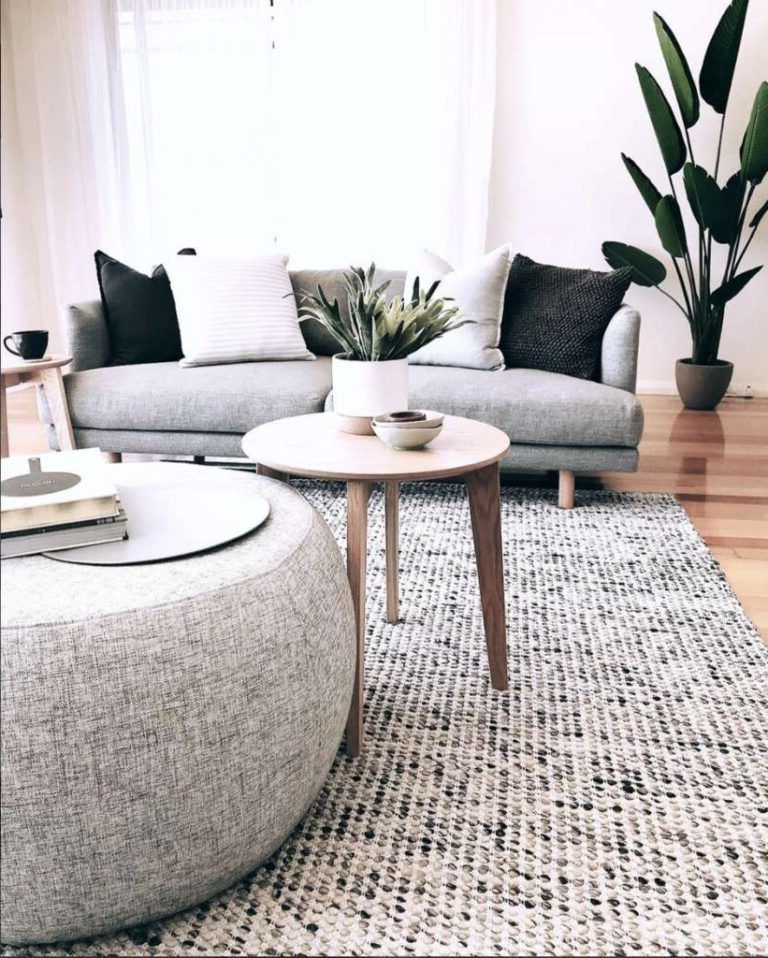 Floors
More and more rooms are being seen filled with succulents that are easy to care for and larger leafy plants that add a sense of escapism, calm and relaxation.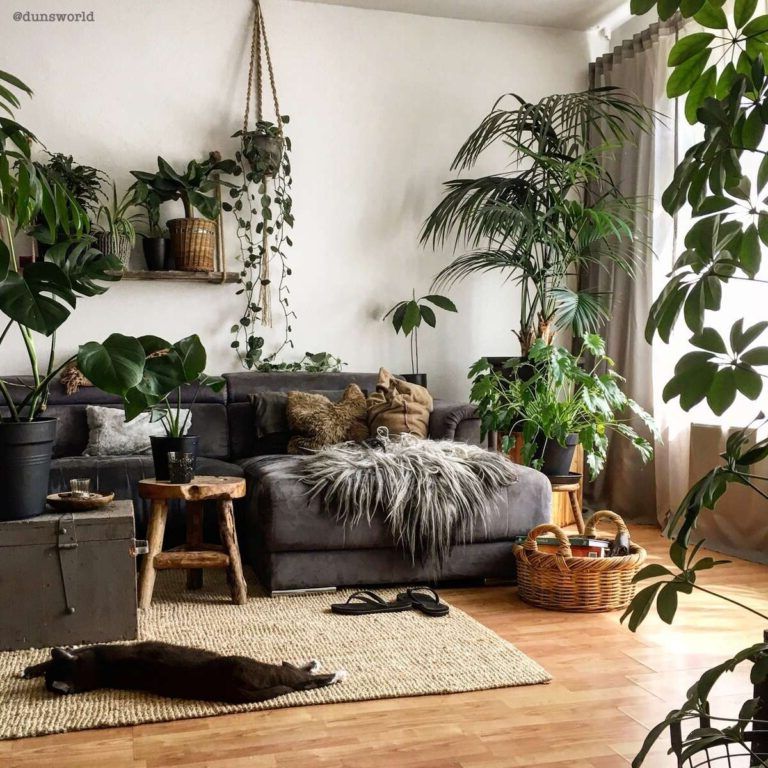 Add texture with Bouclé
The trend for this knotty textile took off a few years ago and shows no signs of stopping. Opt for a bouclé statement piece like a sofa, or a textured cushion. Contrast is important when adding this soft fabric.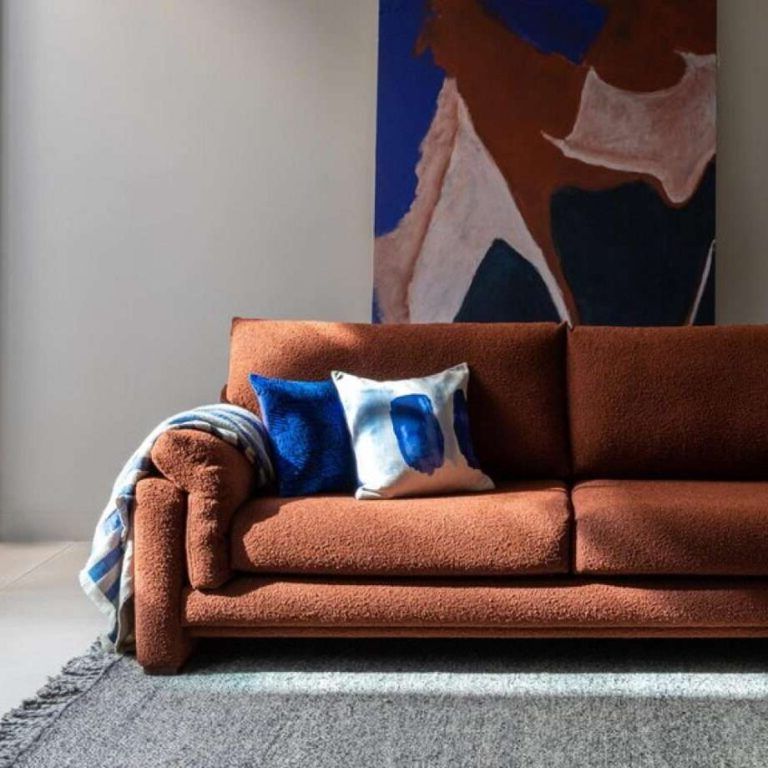 Sumptuous curves
We've seen curvy furniture grow in popularity as an attractive alternative to the angular lines of more traditional pieces. In particular, there has been a move away from the more formal arrangement of two sofas facing each other in favor of more relaxed, curvaceous shapes that provide comfort and ample space for entertaining.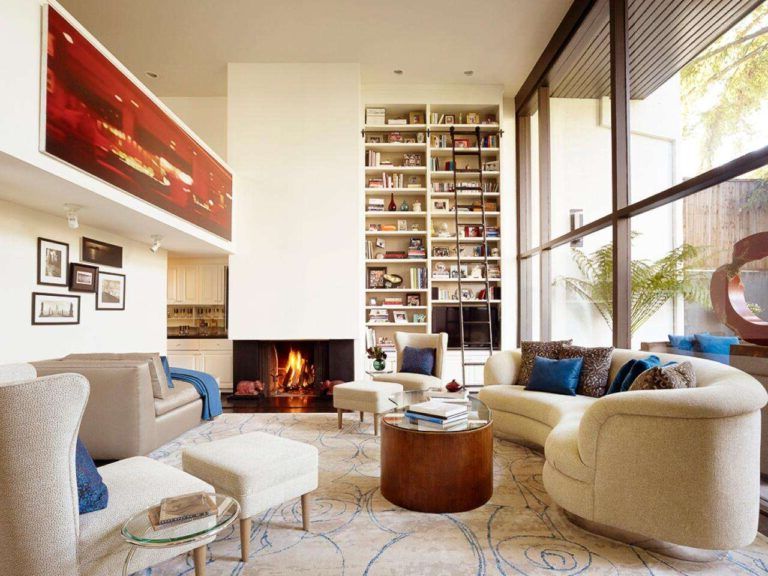 With flowing lines, scalloped edges and beautiful ribbing, we love the vibrant finish of the luxurious velvet and the striking tall tapered legs.
Nature
Natural textures such as rattan and woven jute, as well as desert tones such as terracotta, sand and beige, will all be popular as the goal is to create environments that are natural and where we can truly unwind from our busy lives. .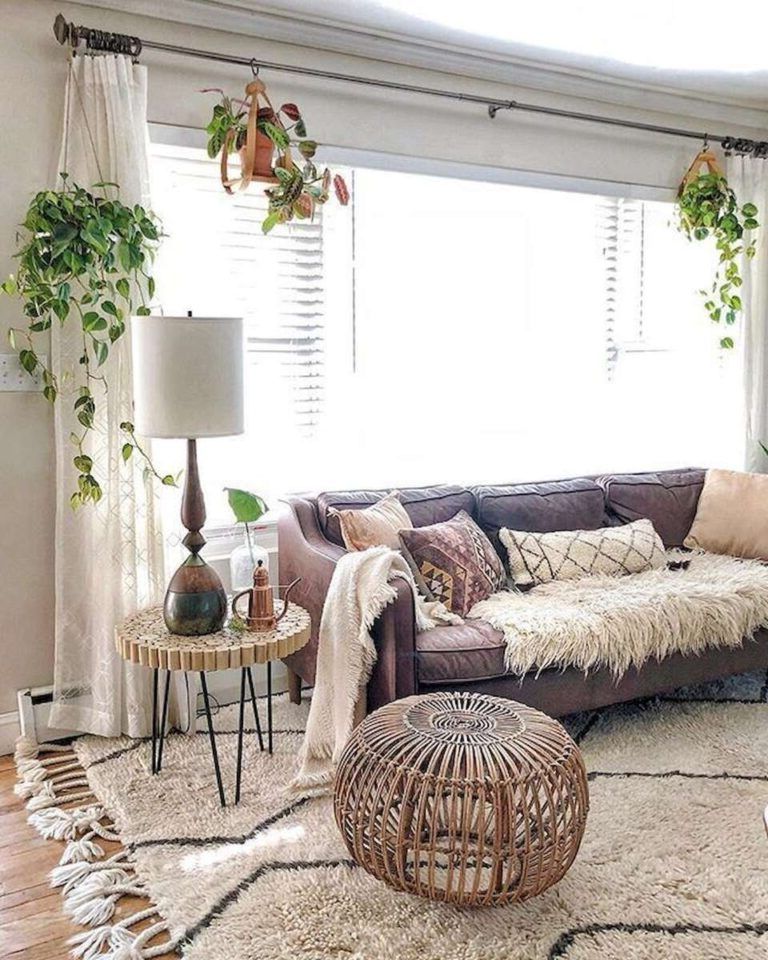 Light blue
Soft and versatile hues like pink and sky blue have seen a surge in popularity for the upcoming season. Blue works perfectly in spaces where you want to give a sense of tranquility.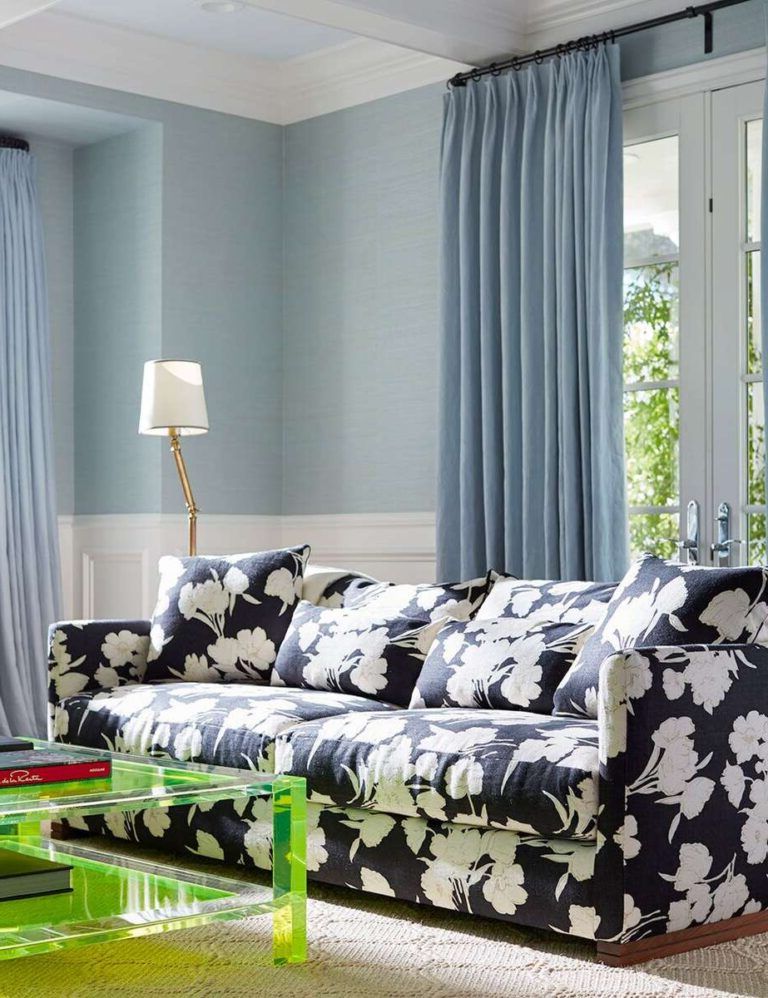 Blue is one of the colors that requires little or no adjustment by our eyes, which helps create a sense of rest and harmony in the home. It brings a sense of calm, but is also vibrant, injecting more life and energy into a space than a more traditional neutral hue.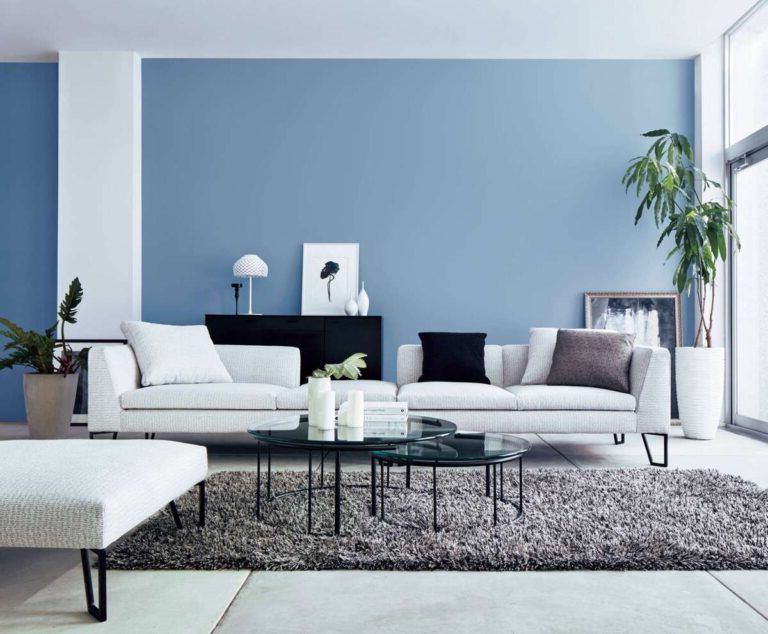 Pink
Pink is an increasingly popular choice for a wide variety of living room styles. Soft, dark pink tones can flatter any space and reflect our renewed desire to use blush hues in adult spaces and introduce more color overall to our surroundings.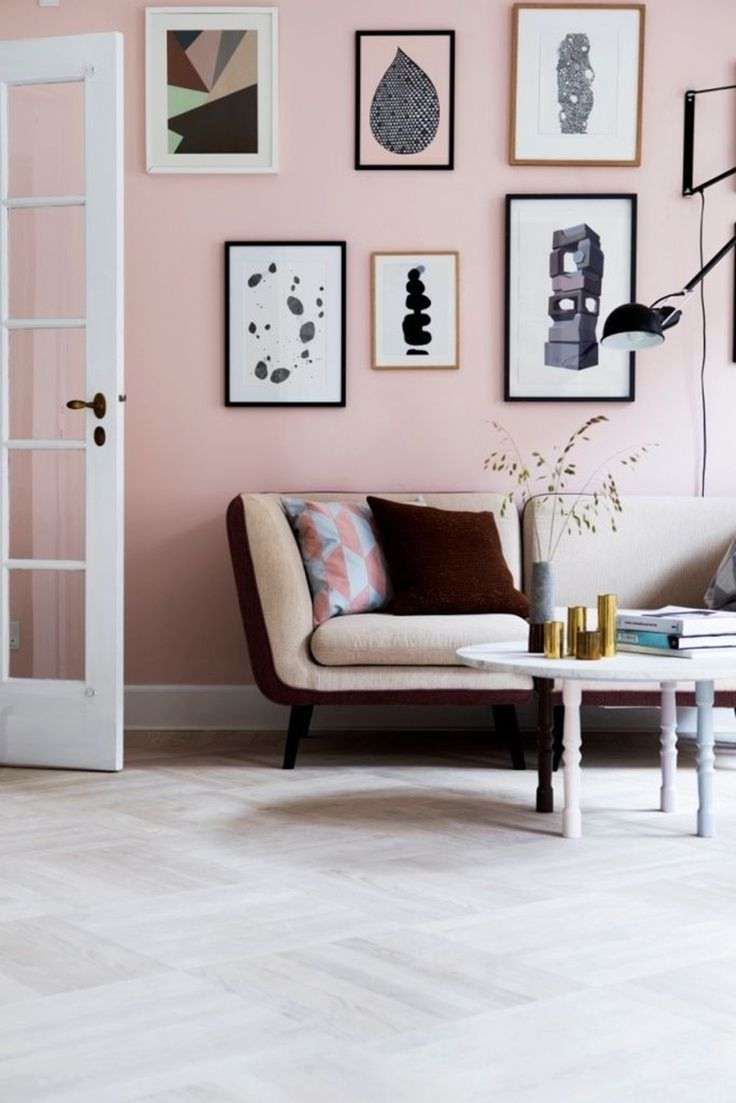 A refreshing alternative to other warm neutrals like cream or beige, pink is soft enough to flatter a multitude of looks, yet bright enough to add a burst of cheer to a room, evoking rebirth in spring. .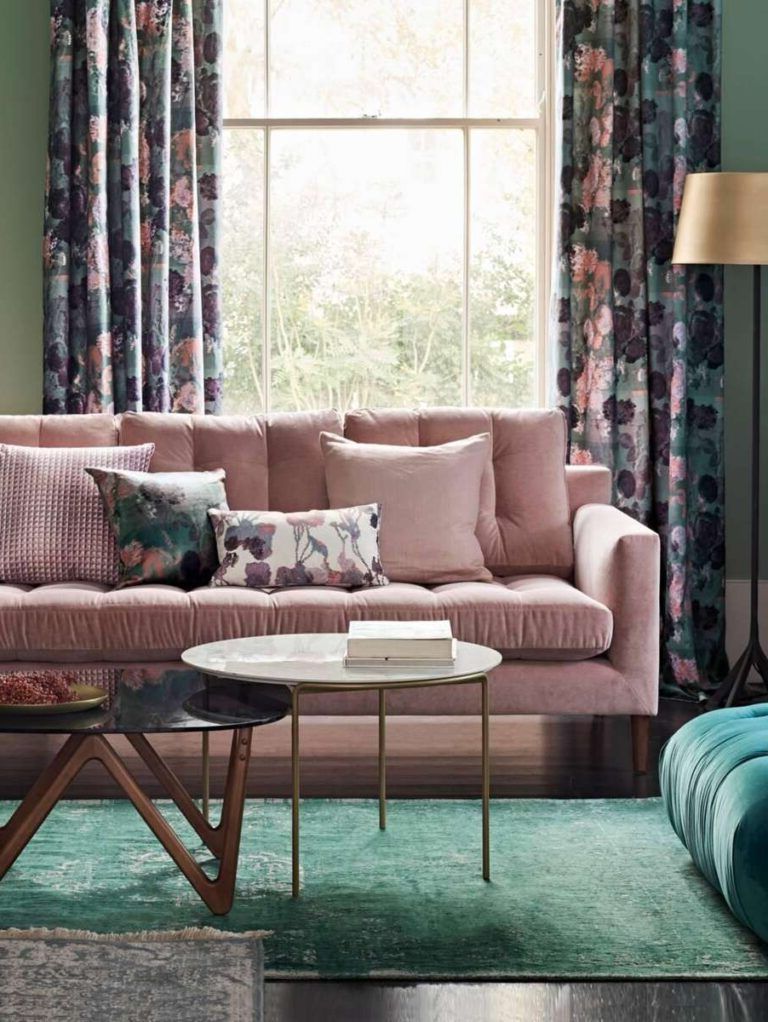 Earthy colors
This season mixes neutrals with pops of color, with rich, earthy tones that add character and depth.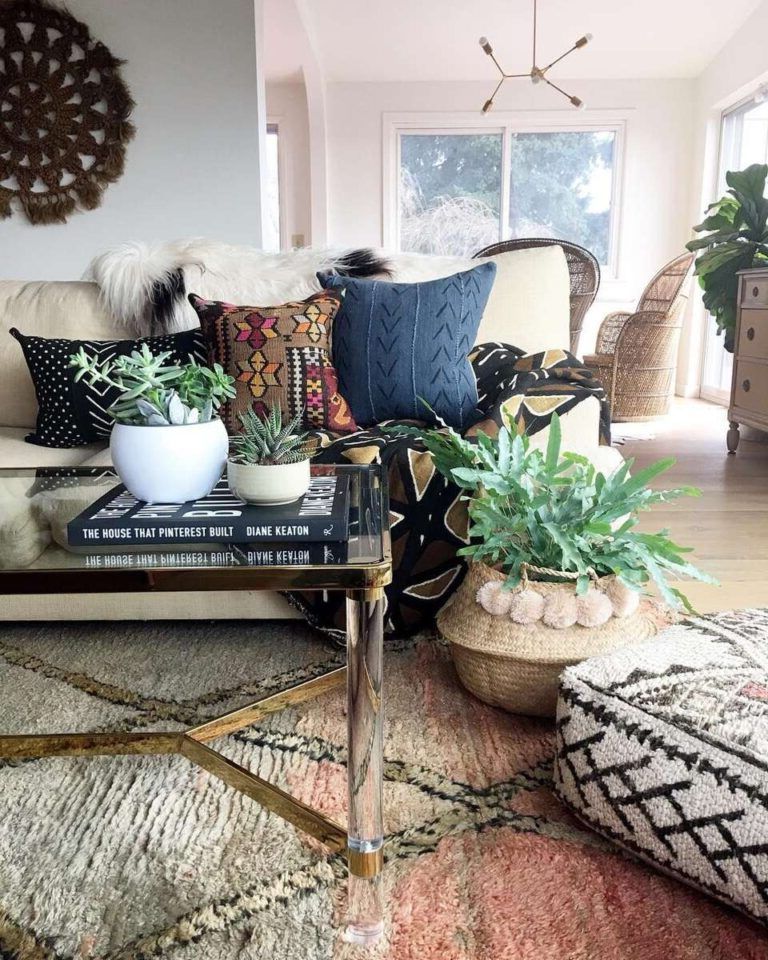 Green
Green is the true color of nature, it is one that we associate with the tranquility of the outdoors, which makes it an ideal shade for the relaxation areas of the home.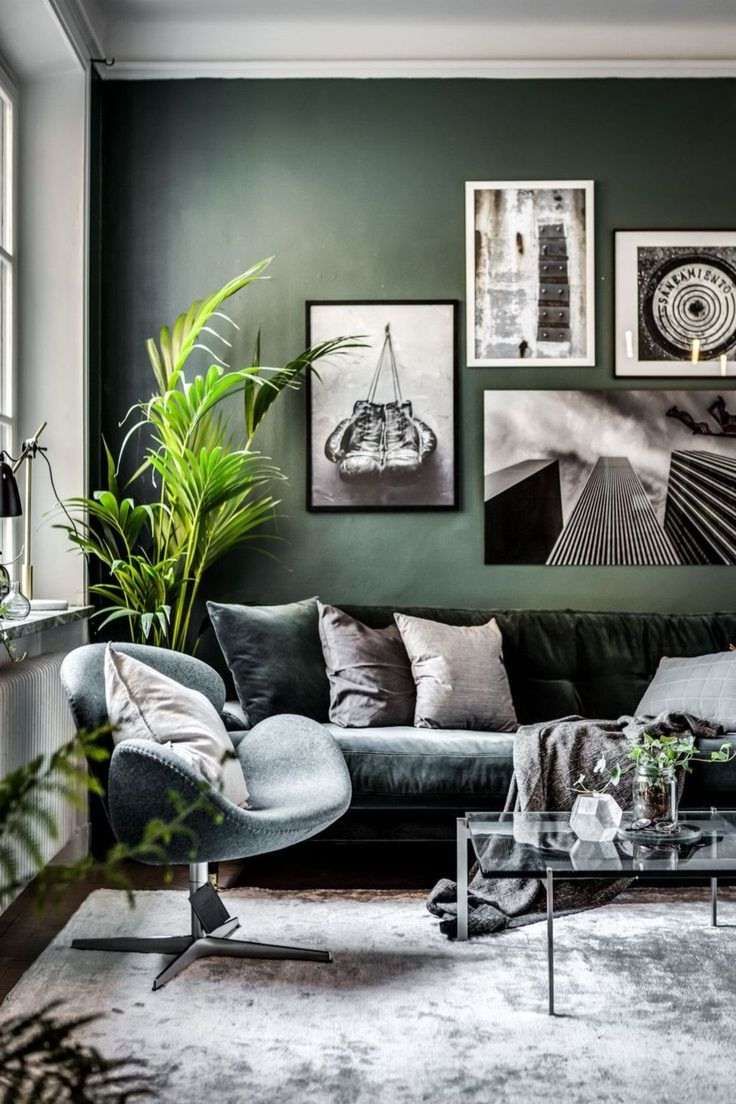 For a calm living space, consider using green on all the walls for a cozy and enveloping feel. Sumptuous jewel tones add warmth and impact to a room.