For all those who enjoy modern decoration, and want to transport it to their gardens, today we present several photos and ideas of modern gardens, from which you can extract some ideas. These types of patios are characterized by being quite simple, since they are not overloaded with decorative elements.
They are limited to paths, fountains, large planters, benches, and in all of them the combinations and contrasts of colors are played with.
As for the plants, they are characterized by following the trend, and being few in number, since designers prefer few plants but they are showy.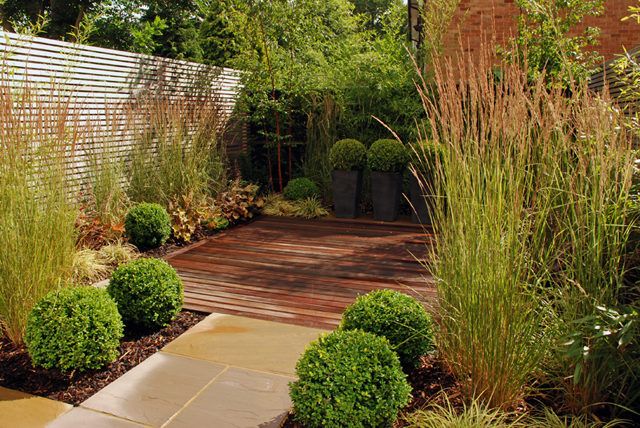 A modern or contemporary garden is characterized by being elegant, stylized and sophisticated. They are based on the simplicity of Asian design practices. In general, more emphasis is placed on architecture and materials than on plants and vegetation. Geometric shapes and repeating patterns are often used. The main idea is to create a garden that has a controlled and organized look.
Structural elements are used to achieve a minimalist look, with plants used as accents to provide contrast and color. All the elements will work together in harmony.
Simple and geometric lines
A typical modern paving design includes the use of large grid patterns, straight lines, and geometric shapes. Modern gardens are characterized by linking classic elements with objects and forms of modern design. The combination of natural objects with man-made elements such as fountains, benches, paths and ponds is essential in a modern garden. It is also important to maintain harmonious spaces to relax and connect with nature.
Using low maintenance plants and adding a raised wooden structure to the garden gives it a modern and natural look.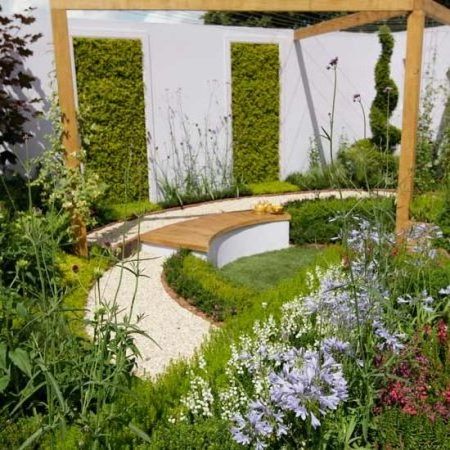 Soils in modern gardens
A covered area in the garden is a must for a modern space. You can use ceramic or concrete tiles. But if you use wood, to keep it in good condition, make sure it is always covered with a sealing and protective material.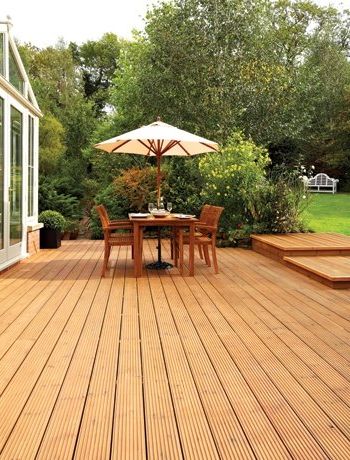 Materials
Structural elements predominate in modern gardens, made of materials such as concrete, brick and ceramics. Original colors and shapes. In general, the use of plants is minimal but they are noticeable since they are responsible for contrasting with the structured elements. The most popular plants in modern gardens are grasses and bamboo.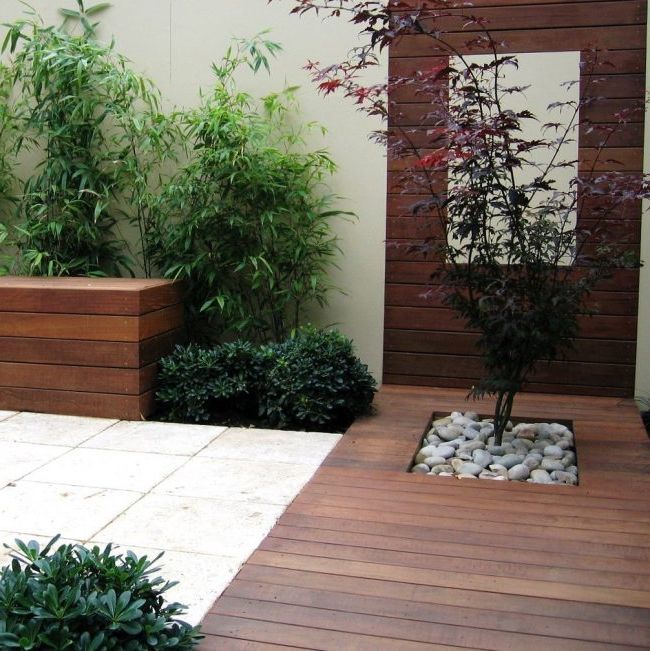 The most popular materials for paving a contemporary patio are rectangular concrete pavers and wooden shingles.
Glass and metal frames can also help. It is important to have vegetation that softens the elements.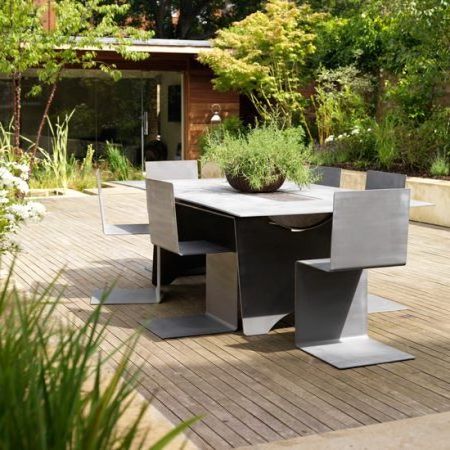 Fences and Walls
Various fences and walls will add to the style of a modern garden, such as metal screens, horizontal wooden fences and gabion walls made of metal mesh filled with stone.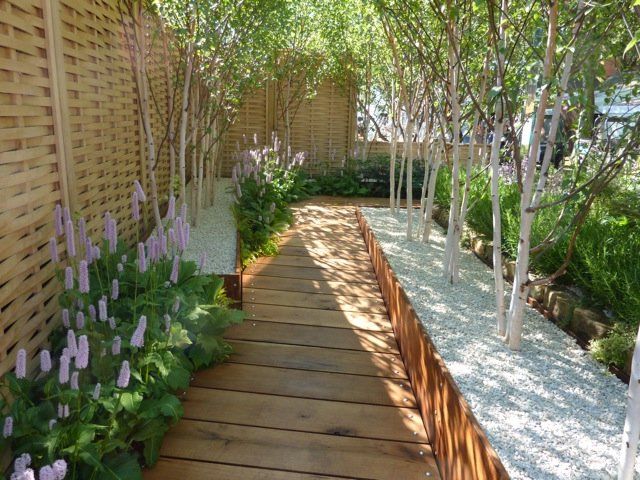 Vegetation in modern gardens
Use architectural plants, with texture, and use large planters.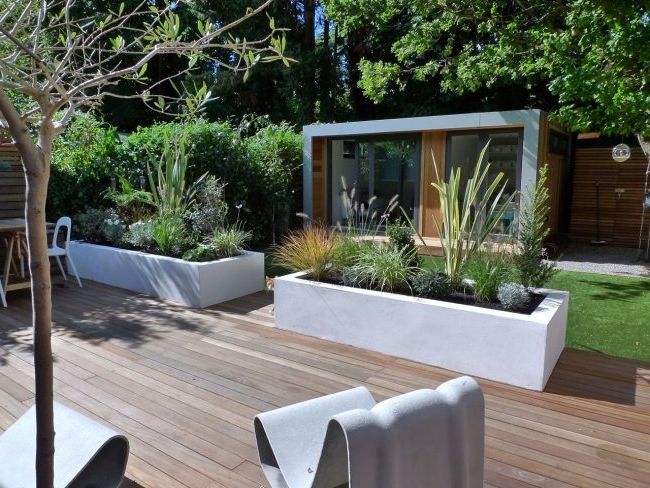 Modern fonts
Modern fountains use geometric shapes, simple materials, and multiple streams of water.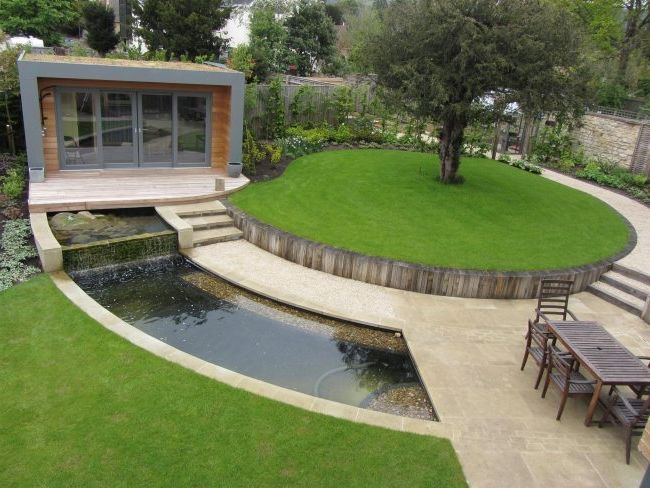 Stoves
The use of stoves in the garden is very fashionable, especially for use at night. Some designs even come in a tabletop model with matching removable seats, making them perfect for small garden spaces.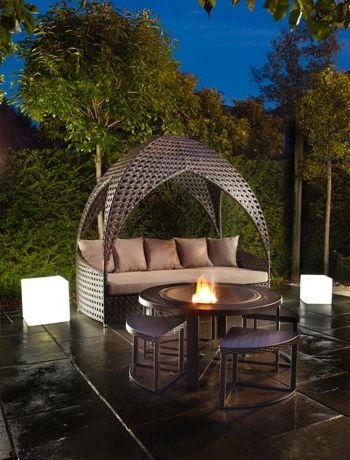 In addition, they make a perfect space to relax outdoors and have fun with friends and family.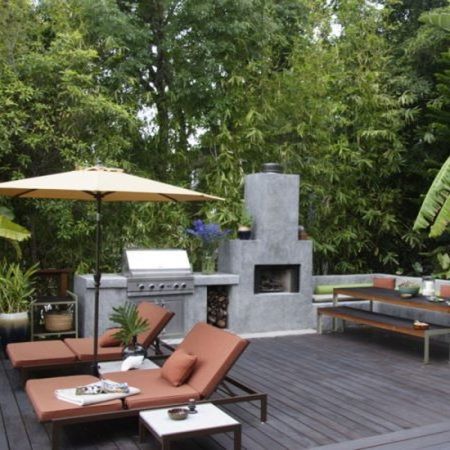 Colors in modern gardens
Choosing a strong color is another way to ensure that a garden looks up to date. For example in this photo, the rest of the colors help to highlight the yellow, which also combines with the flowers. Simple and modern.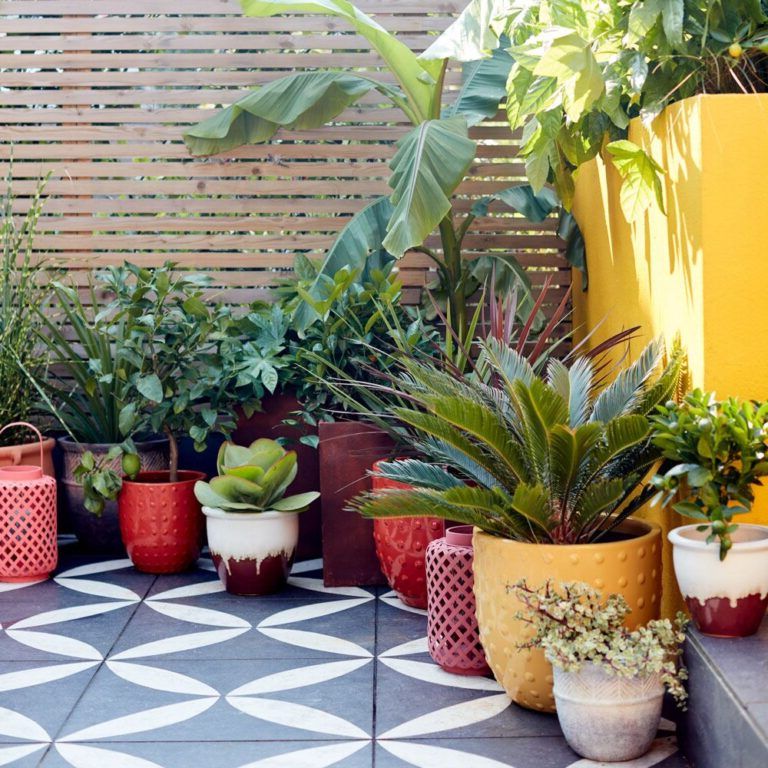 A practical and easy way to give modernity to an outdoor space is through modern furniture and strong colors.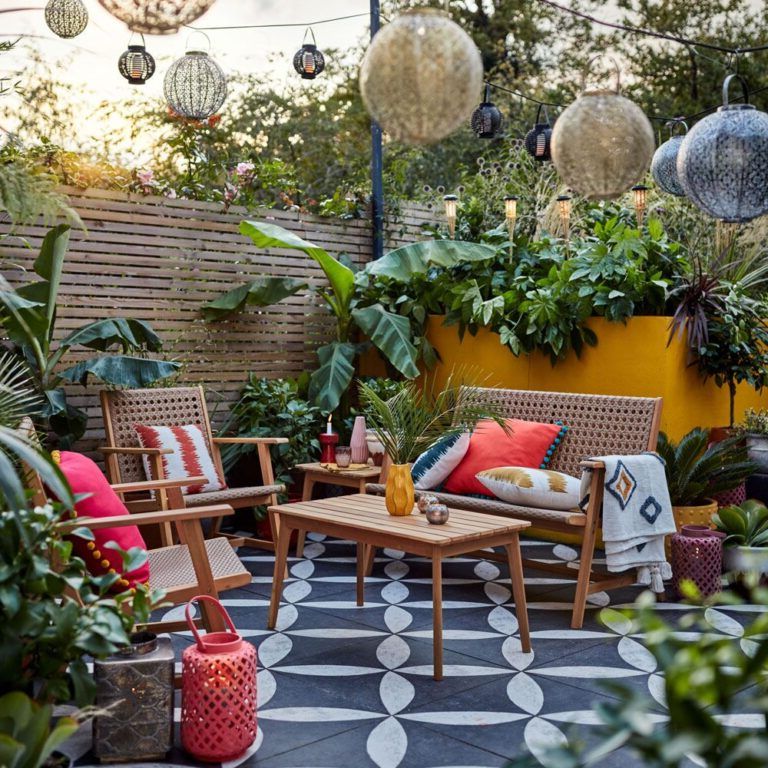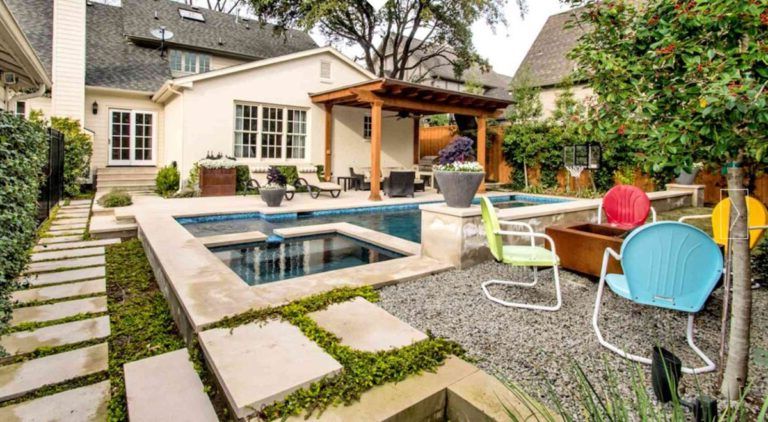 Original Designs
Another way to create an outdoor space with these characteristics is by using original design garden accessories. Pots of different colors and sizes are perfect to give an interesting touch to the garden.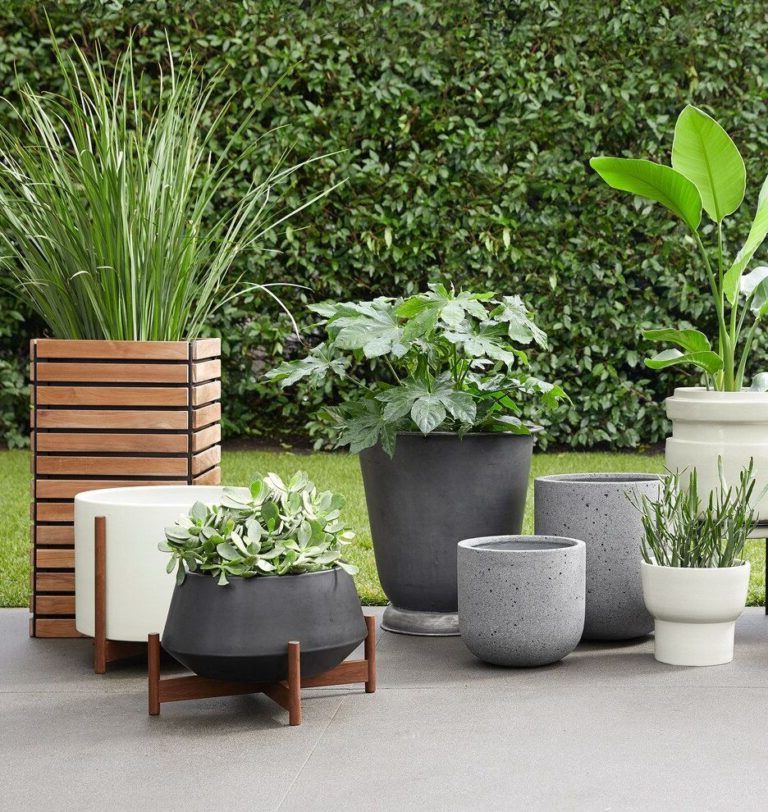 You must pay attention to the plants and flowers that go in them, since they must make a set full of contrasts in shapes and textures, but harmonious at the same time.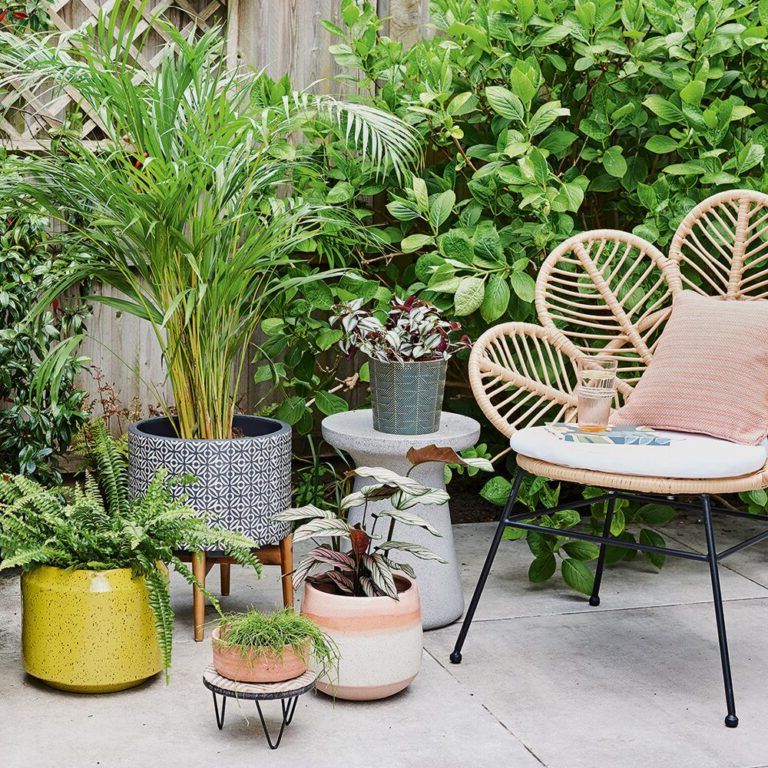 Lightning
Lighting is another very important issue. You can use this type of torch-type lamps, which are very decorative.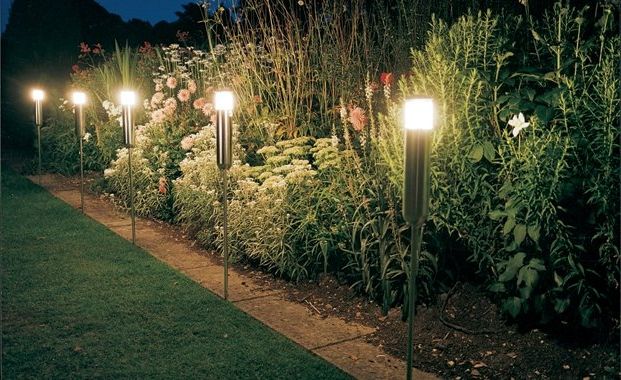 Umbrellas and awnings
Although umbrellas can look very modern, fabric awnings are very trendy and add a lot of style. Easy to hang (as long as you have installed hooks on walls or trees).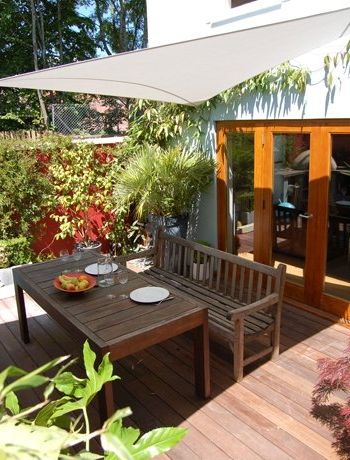 Garden furniture
When it comes to modern design, less is definitely more. Choose furniture with simple and simple lines, to create a minimalist space.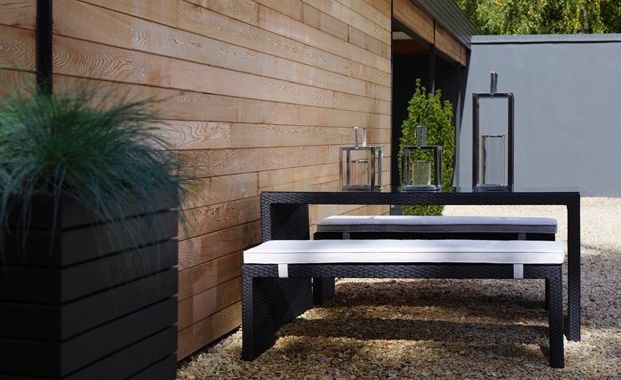 The wire worked seating is also very contemporary in style, perfect for indoor and outdoor use all year round, you can even choose a selection of colors to brighten up your outdoor space.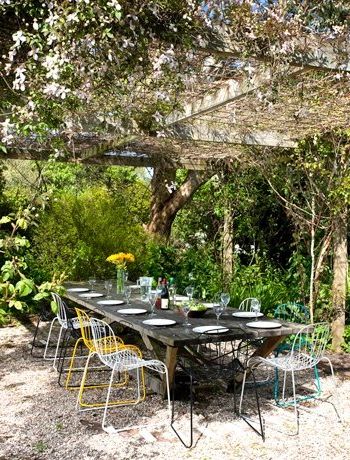 Creating a comfortable space with stylish seating adds a lot of modernity to a garden. Lamps, cushions and plants give a plus to the decoration.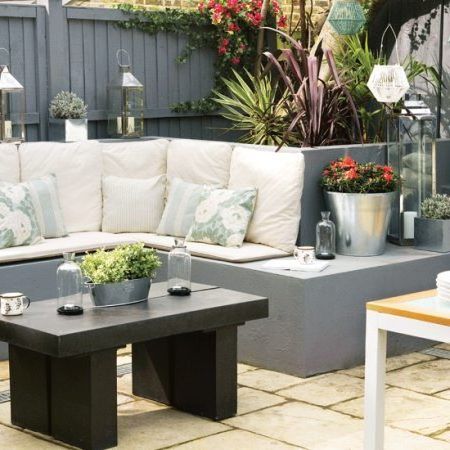 Art
Finally, art is an effective element in creating a modern garden, as well as adding color. It is important that you keep the rest of the elements monochromatic so that the artwork stands out and is the center of attention.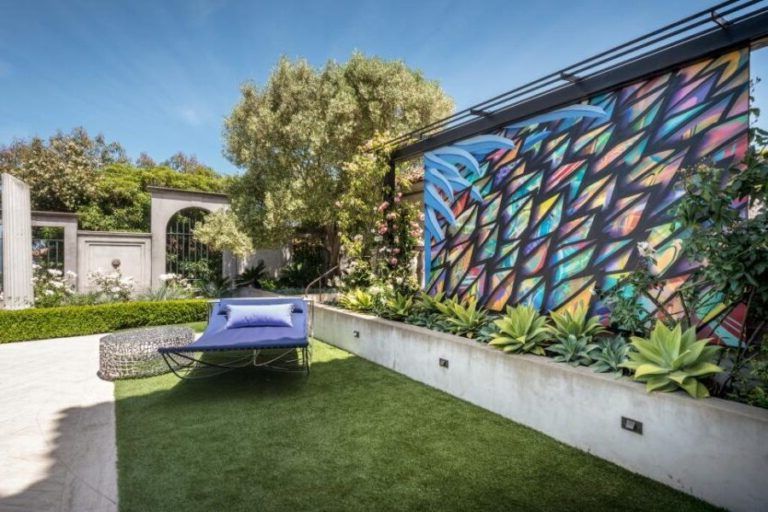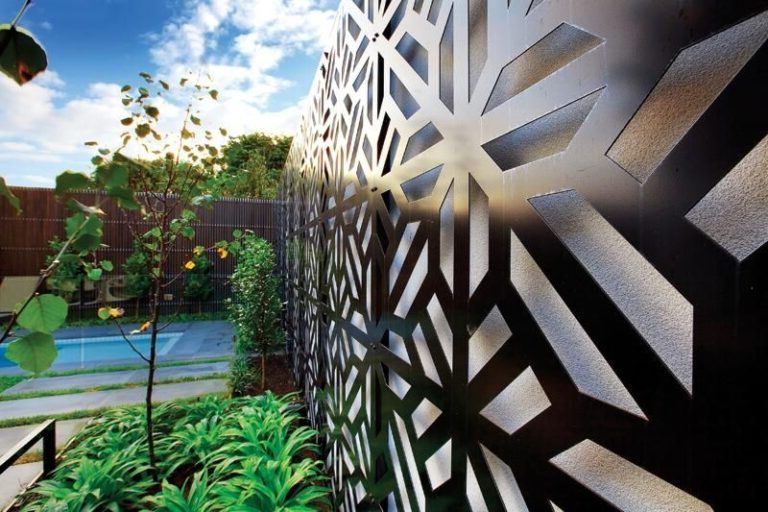 To inspire you, here we show you photos of modern gardens that are really fabulous, you will certainly want one of these in your home.