The red color is beautiful and offers many shades, and well combined it can be very elegant and modern. We will show you below, a large number of red rooms, so you can get inspired. This color can be used to paint the walls, or as an accent on certain parts of the ceiling, armchairs, cushions or refined decorations on the wall.
You have to choose shades of red that are not very intense, since it would be very energetic and not appropriate for bedrooms. But this color combines with many beautiful colors such as white, gray, blue, black and others that serve to balance its intensity.
Red and white rooms
The strong color can be overwhelming in the decoration, so if you prefer this option, take into account the possibility of alternating it with another color that helps to calm so much visual impact. The white color is very useful in this regard, as it will help to dull the intensity of the red a bit.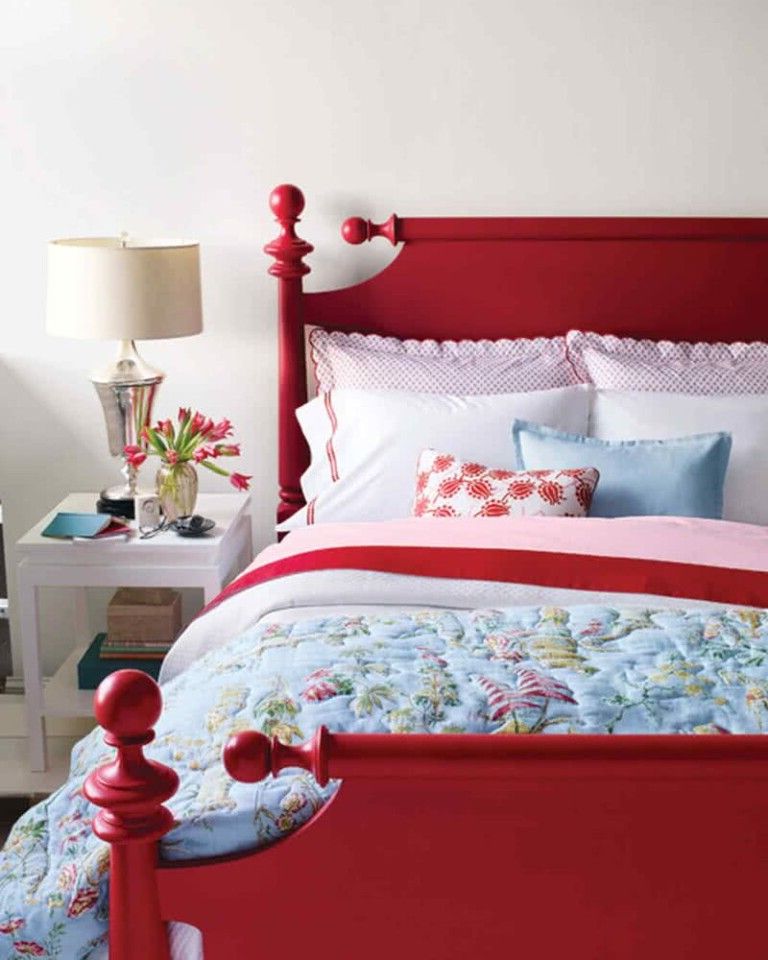 In decoration, red is highly appreciated today, especially in avant-garde trends. It is usually applied in some detail, to give personality to the decoration.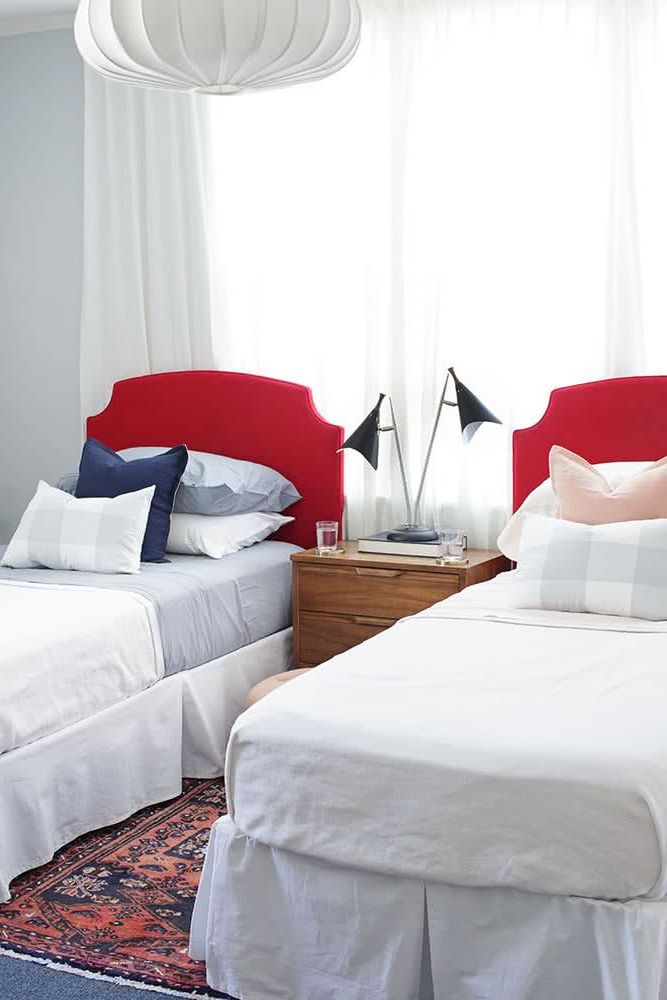 With white, this color achieves a more relaxed look than you would with a combination of black and other dark colors.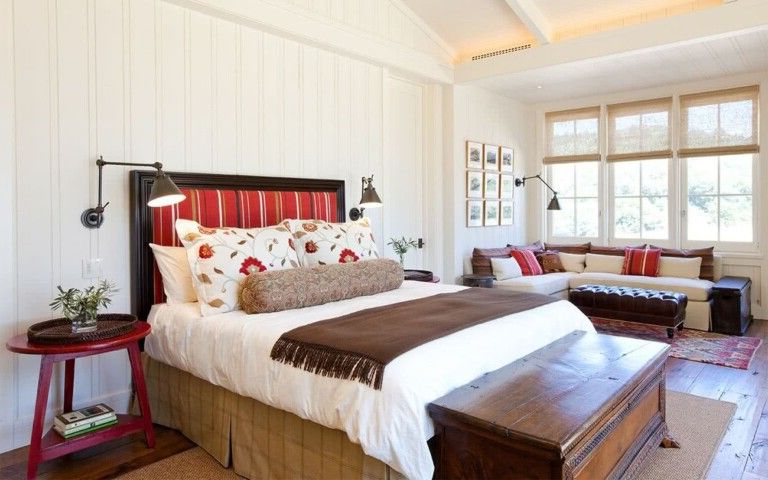 In the Middle Ages, red used to be heraldic and little used in decoration. At that time it began to be called red, because it used to be called red by some, and red by others.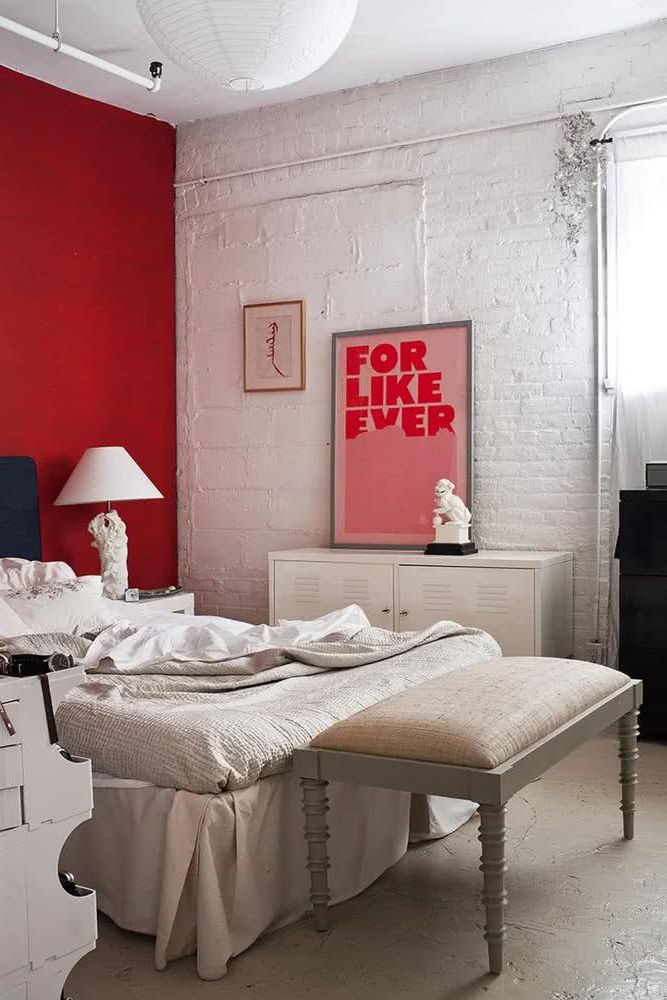 Red and gray rooms
It is always elegant if you combine it with colors that provide sobriety such as gray or black.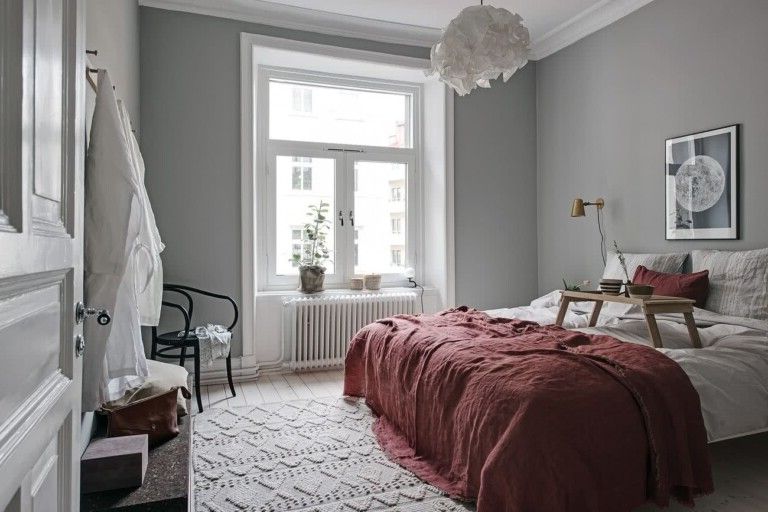 Red is probably the strongest color that can be used in all aspects of decoration, be it for the home, the garden or anything else. It has a very special intensity, and its meaning throughout the globe, leads us to very different sensations, faced, for the best and the worst in life.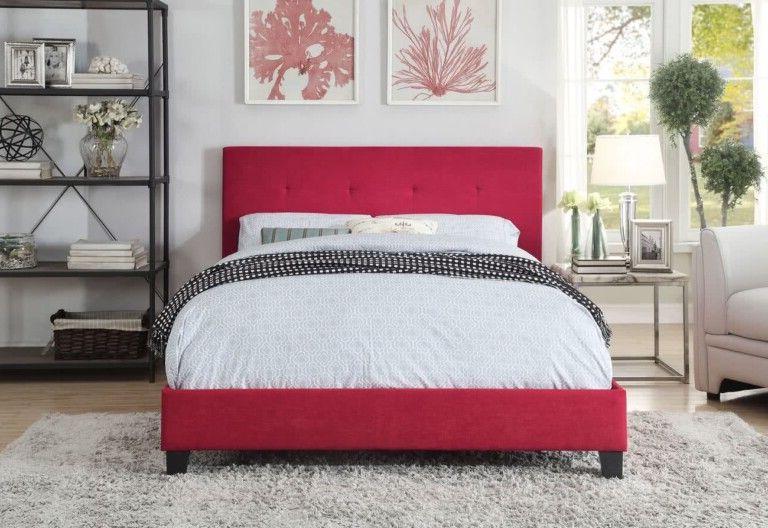 But regardless of all this, it is a very interesting color to apply in home decoration. Red and gray is a fresh, elegant and bright color scheme. This is a stunning combination for home décor from the living room to the bedroom.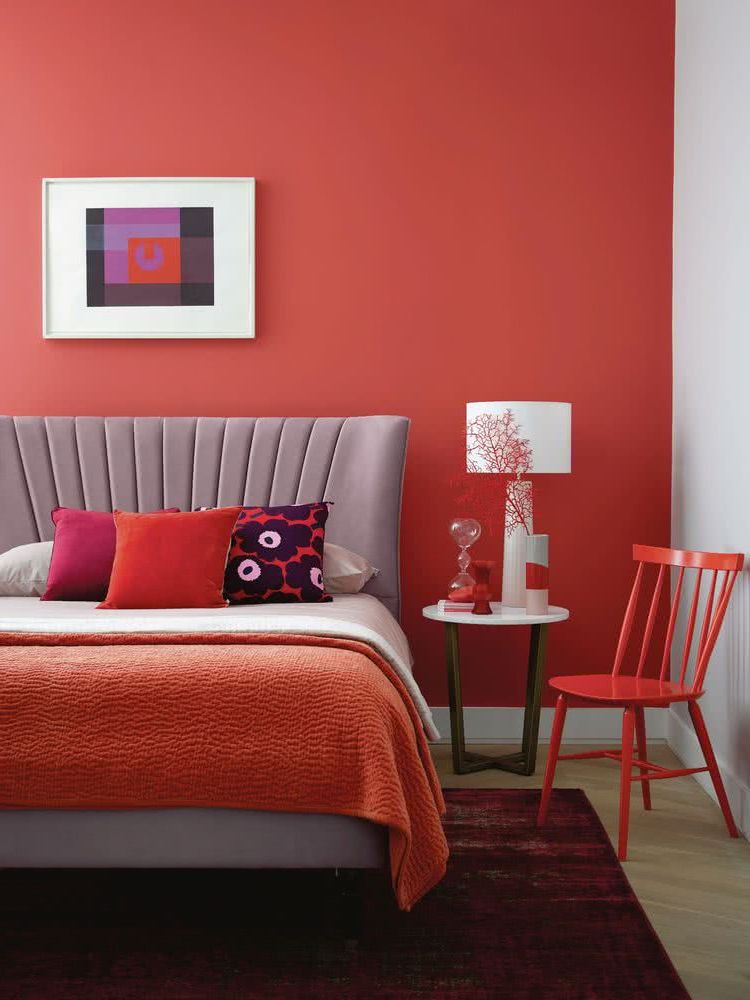 You can choose many different shades of both colors, achieving various looks, such as vintage, retro, minimalist or glam.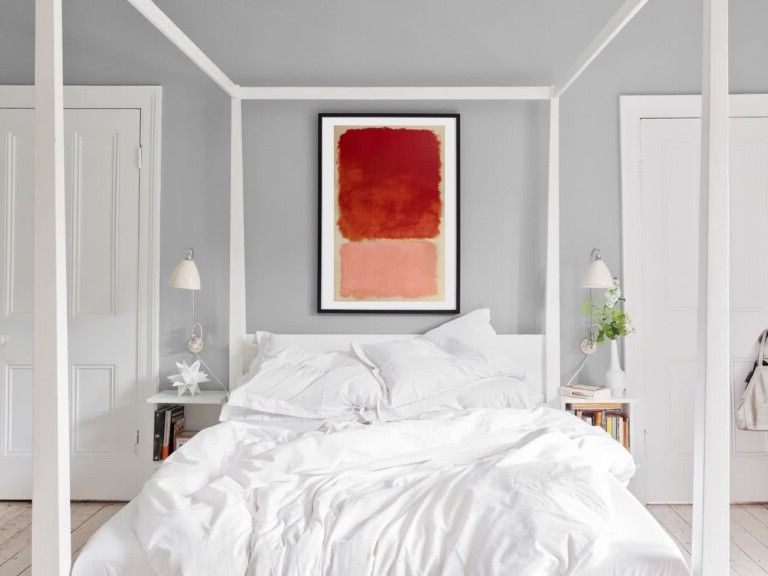 In the event that you have painted a wall in an intense red, but in dark tones, you can use natural wood furniture and then play on the decoration of the cushions or curtains, using gray and orange.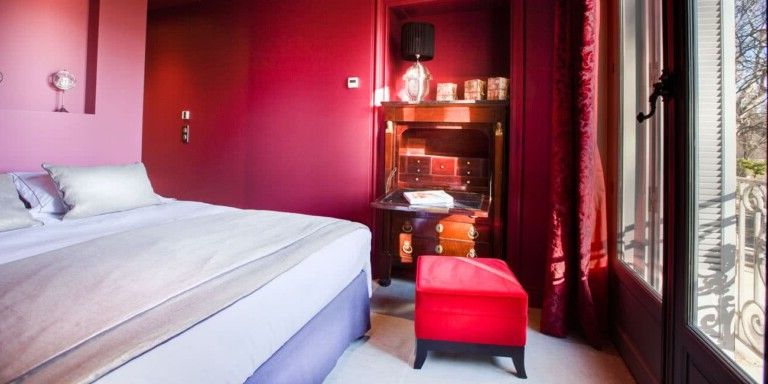 Interior decoration is more colorful every day, and although the colors of the entire palette have been used forever, some have been taking advantage and they were colors that, although beautiful, were not used as much, that happens with this color.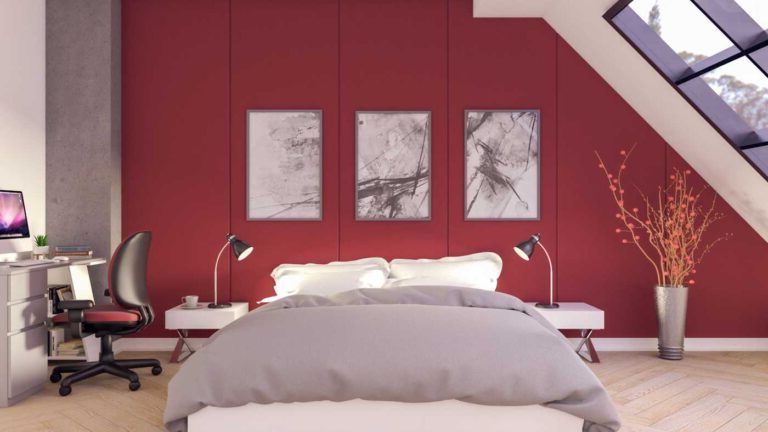 In case you don't want too much brightness, you can choose a light shade of gray and only some accessories in red, such as pillows, rugs, curtains or lamps.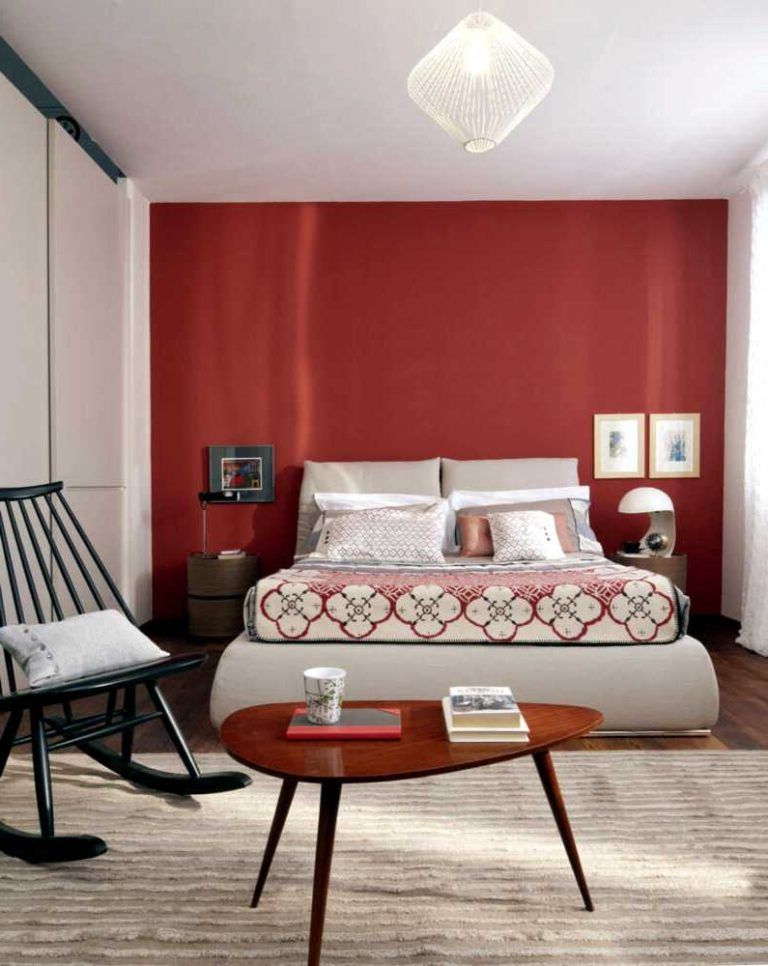 Red and black rooms
Like any color, the first thing to define is how it will be applied. Many choose to overload the spaces, betting on various shades of red, using it in absolutely everything, from walls, to furniture, decorations and rugs.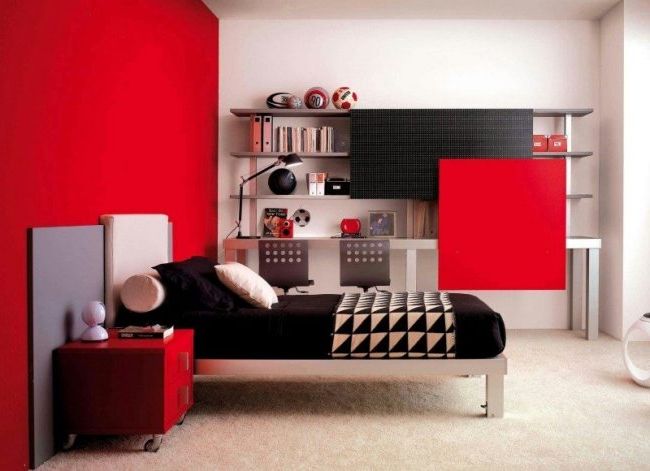 Others, however, believe that intense colors should be well managed, placed in strategic points where they attract attention and then decorate the rest of the room based on them. The black color applied in some details, along with red, can look very elegant and sophisticated.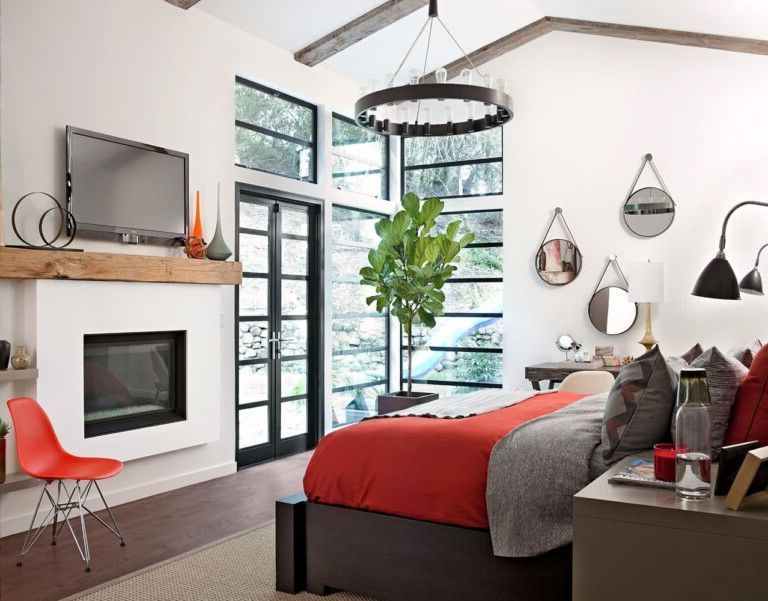 The reality is that red has many facets that we may not be aware of, as is the case with the darkest red, which far from being overwhelming to the eye, turns out to dull the space a bit, giving it a dramatic and mystical tint at the same time.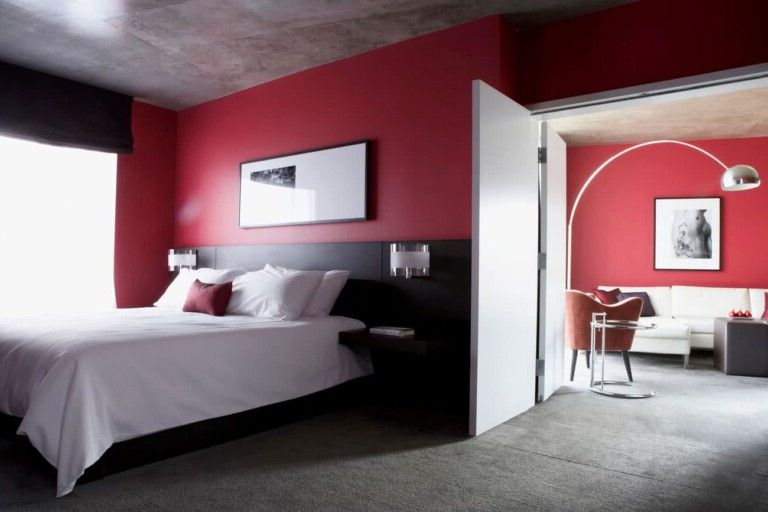 On the other hand, when the hue becomes very intense, it is not advisable to place it in bedrooms or the living room since the strength of the color overwhelms, and can cause difficulties in sleeping or feeling more relaxed. That's why when you want to use strong red, preferably temper it with black.
Red and blue rooms
In general, when decorating our home, colors are one of the main factors and it is very common to start with them. Choosing the color can become a difficult task, since it is often difficult to imagine the result. For example, red and blue is not usually a combination widely used in decoration, however, it has a lot of potential.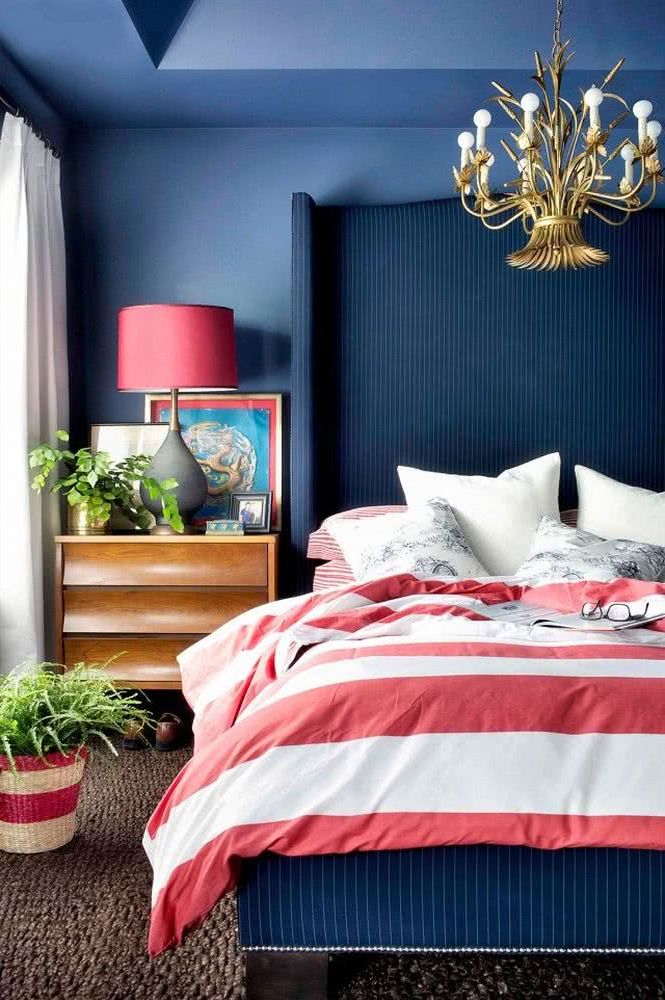 Mixing textures and colors is perfect to achieve a beautiful bedroom.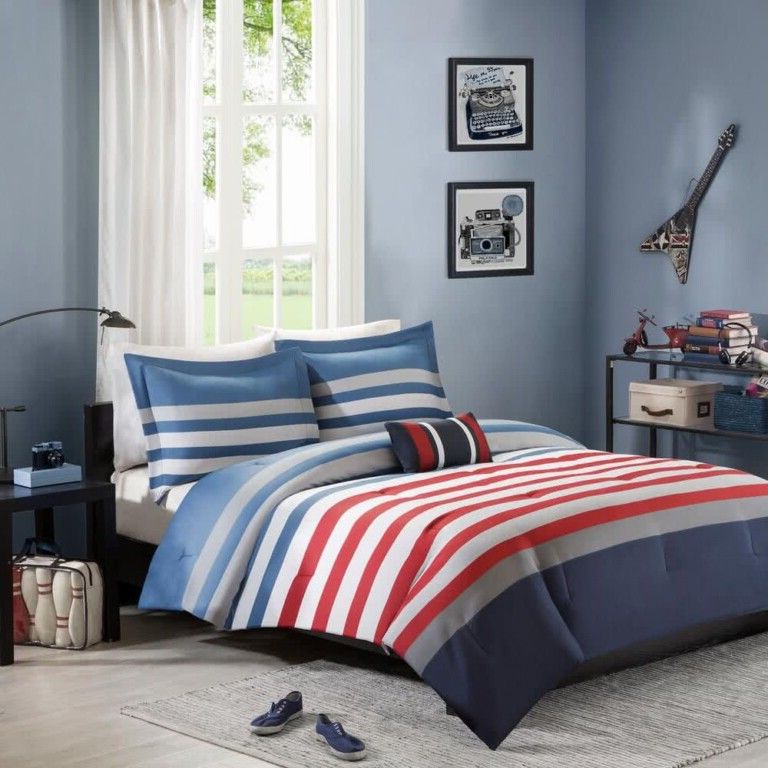 Red, blue and gold (or beige) complement each other very well when decorating our home. In the image, a room where red reigns is seen very well contrasted by blue on the bed. The gold and beige add a lot of elegance to the room.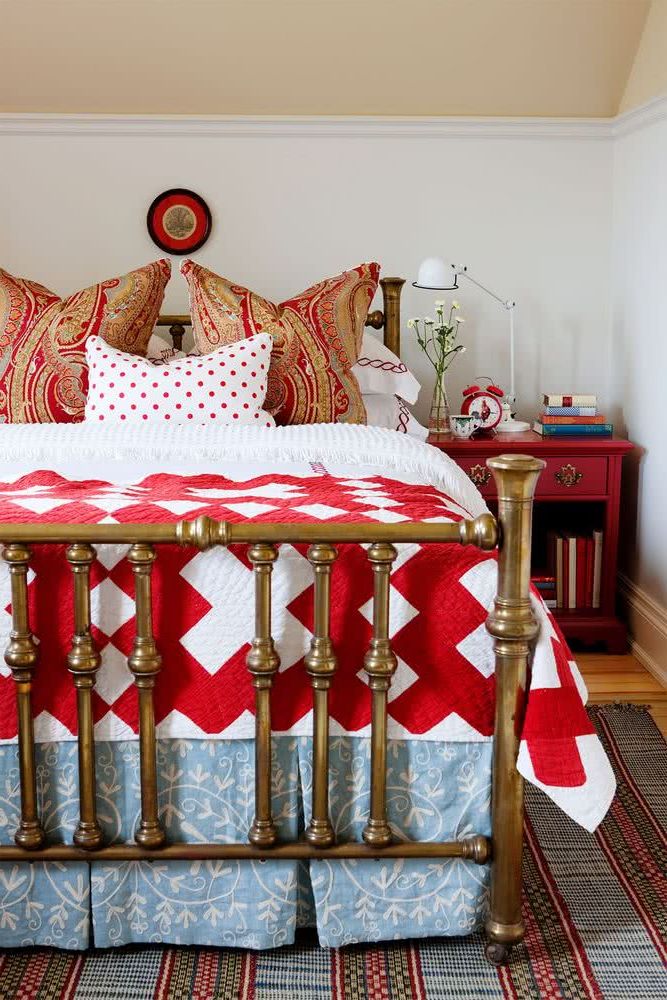 Another example of decoration in blue, red and yellow.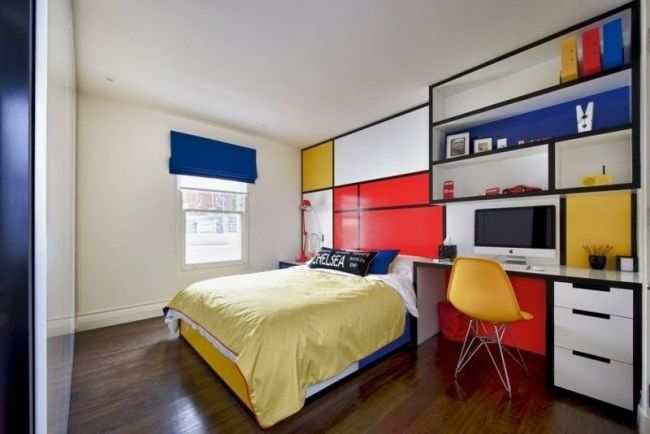 Red and wood
This is a very nice combination. Red complements very well with the color and texture of wood, achieving very cozy and warm rooms.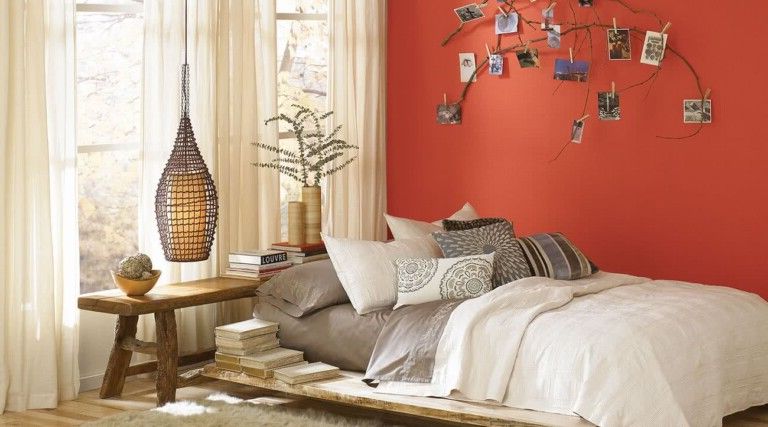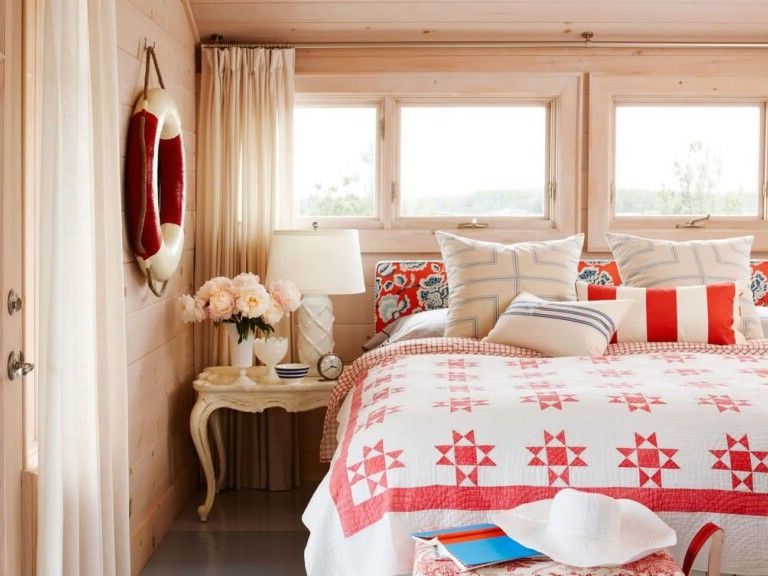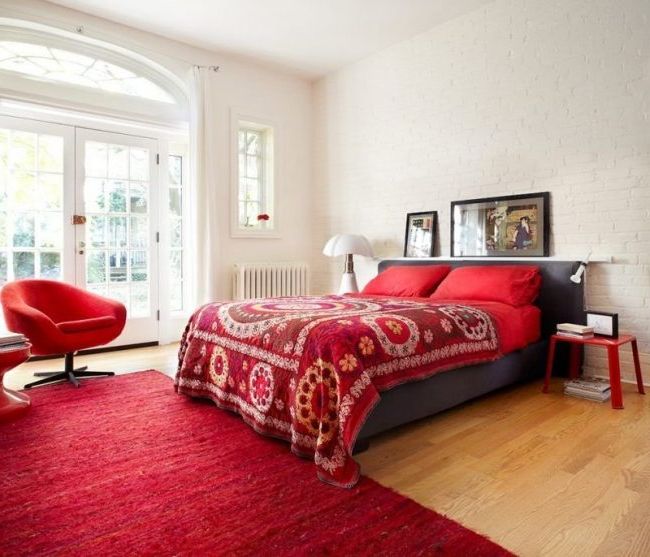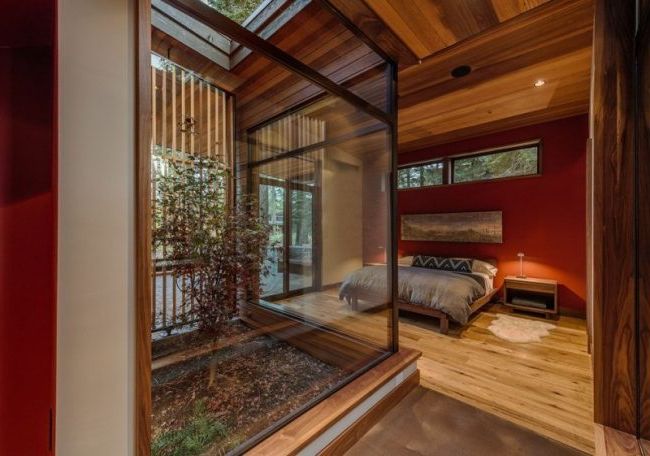 General tips for red rooms
Red gives rooms brightness and vibrant energy. Keep these tips in mind so that cohesion is not lost.
A good way is to link the color red with neutrals and organic textures. This achieves a softening effect on the red making it shine, instead of appearing overdone.
Another way is to use lots of red tones in different textures, adding depth to it.
If you want to use red but are not entirely sure about the impression it will make, a good idea is to use it on few but crucial details, for example a lamp base or cabinet doors.
More decoration in red:
50+ red and black bedroom ideas
80+ Interior colors combination