A minimalist bedroom can be defined by clean lines, a subdued palette, and stripped back simplicity. Rooms cluttered with furniture can be visually distracting with imperfections. In a minimalist space there is much less room for error. Having fewer things means that everything in the room must be beautiful and practical.
The bedroom is our place of rest or activities that require greater privacy, such as our reading time, for example, since it is usually the quietest room in the home. That is why the minimalist trend has been very imposed today, because it is a type of decoration that recreates a very harmonious space with few elements, but that provide great warmth and peace. Below we show you a large number of photos and ideas of minimalist bedrooms to inspire you.
Colors in minimalist bedrooms
The colors that are mainly chosen are shades of white, gray or beige, to compose a room with few furniture and accessories.
White
Undoubtedly, the white color is a classic in home decoration, and one of the favorites in the minimalist style.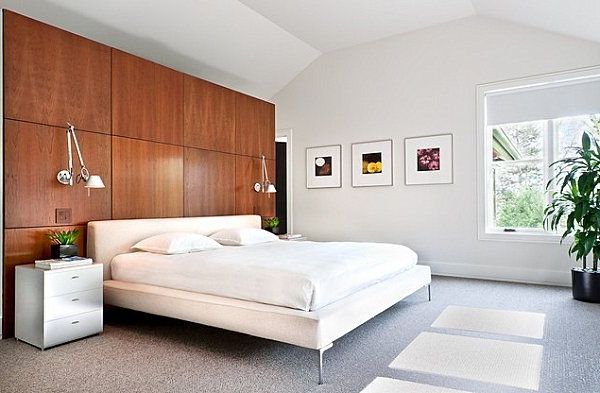 It allows to highlight the textures and shapes that make up the room.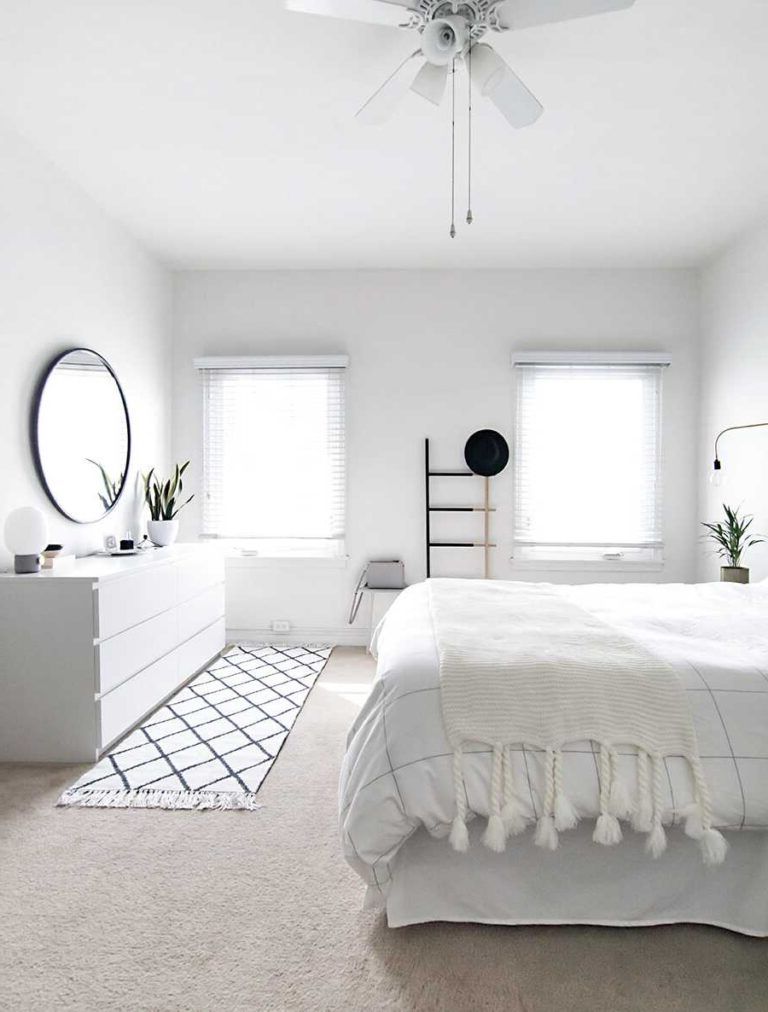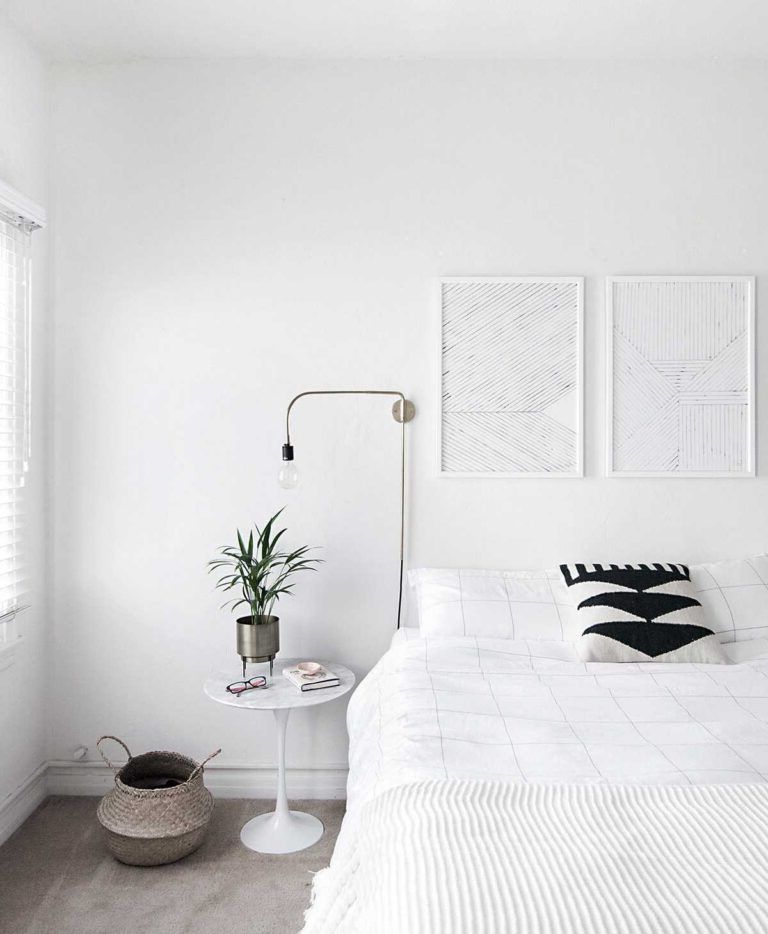 Grises
Another color that is widely used. Different shades of gray can be used to achieve an elegant and attractive composition.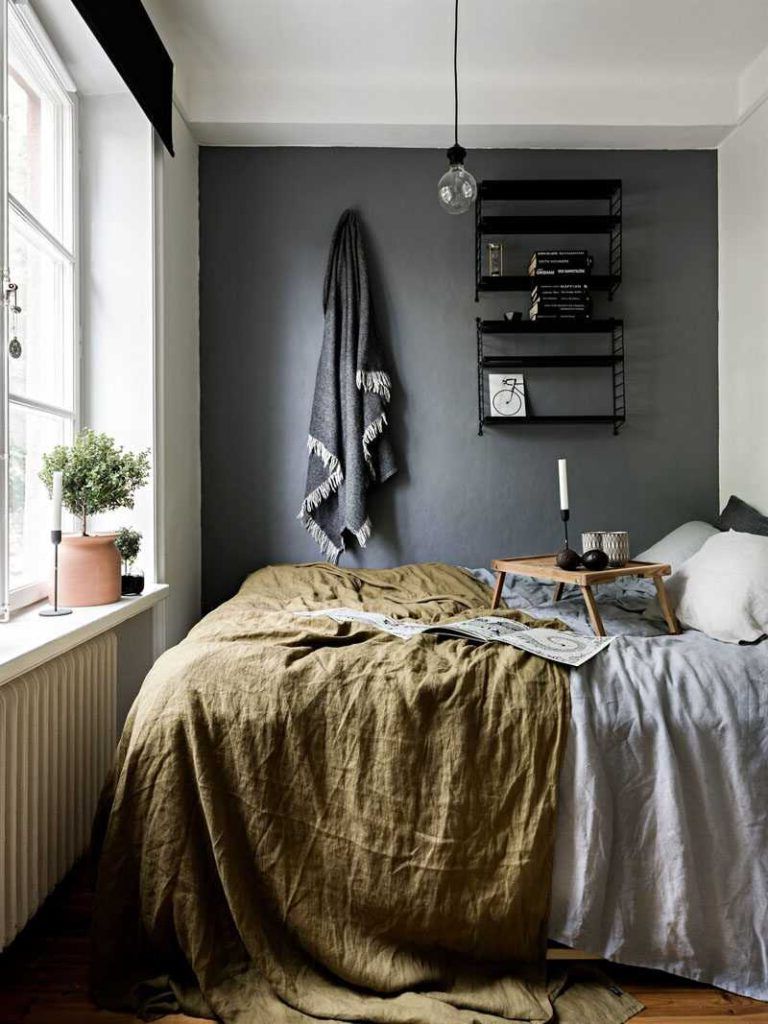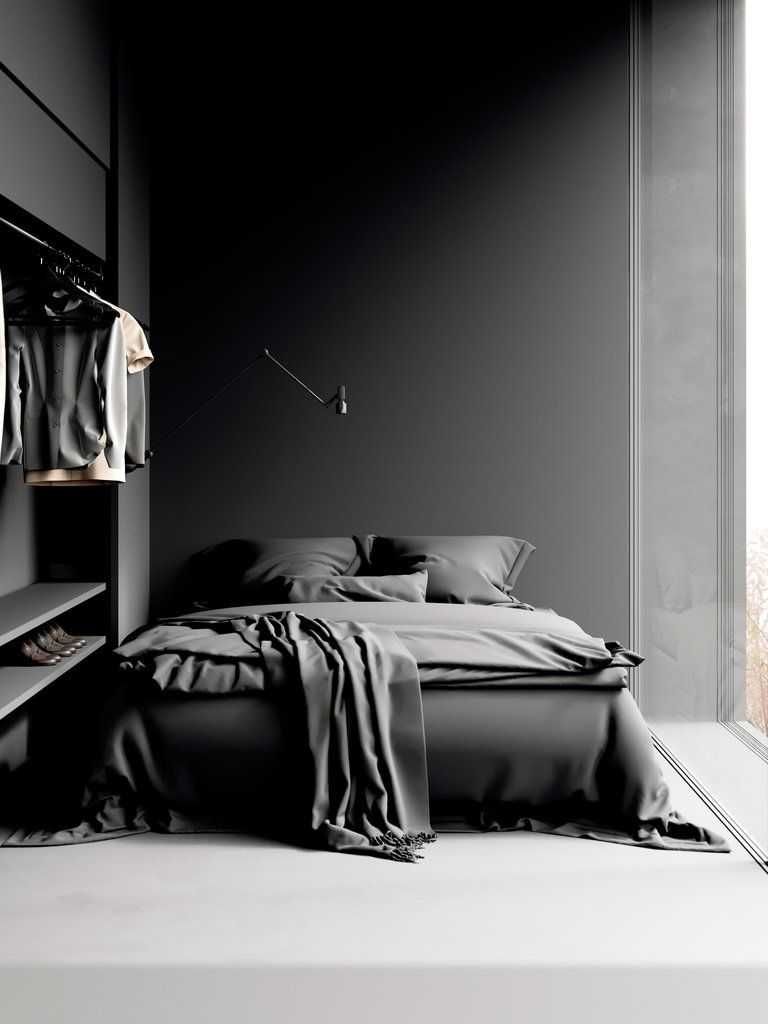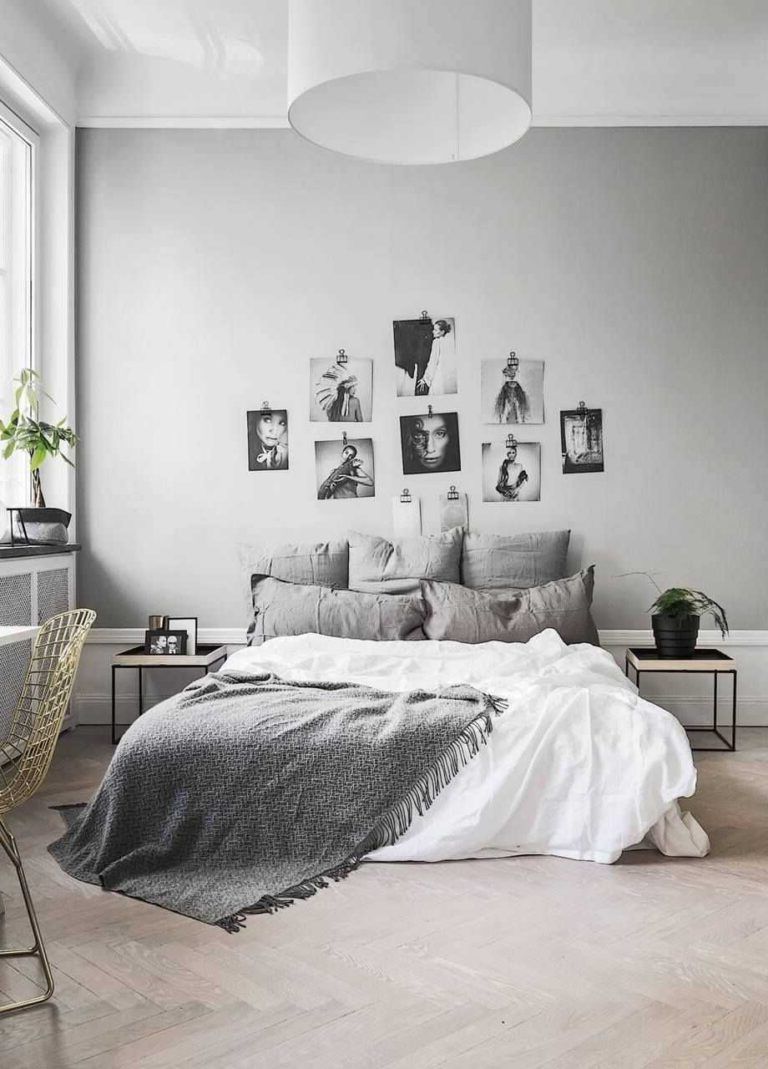 Beige
Natural wood is usually the one that provides beautiful shades of beige and brown.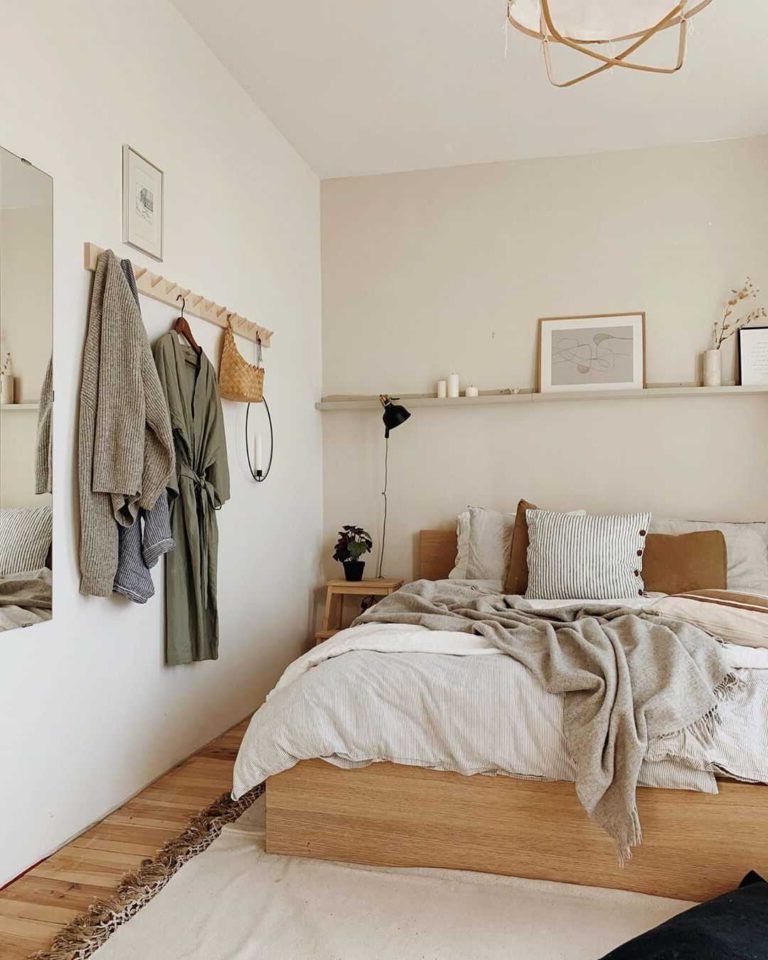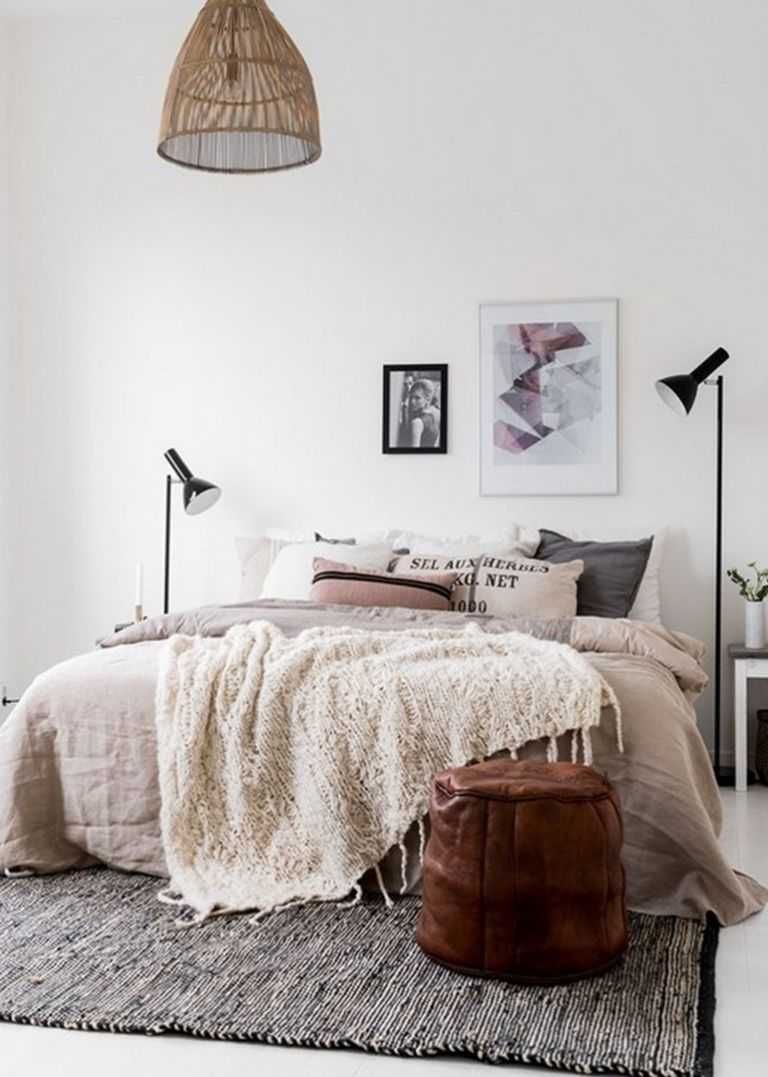 Negro
Black can also be the predominant color, as we see in the image below.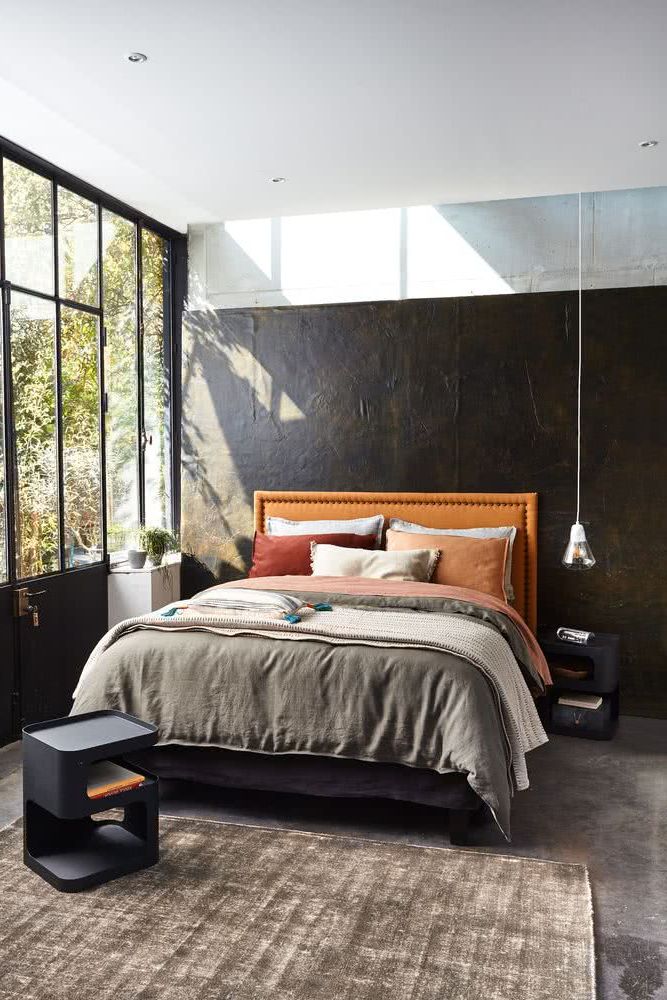 Color details
Notes of bright colors can also be incorporated through accessories such as a lamp or cushions, for example.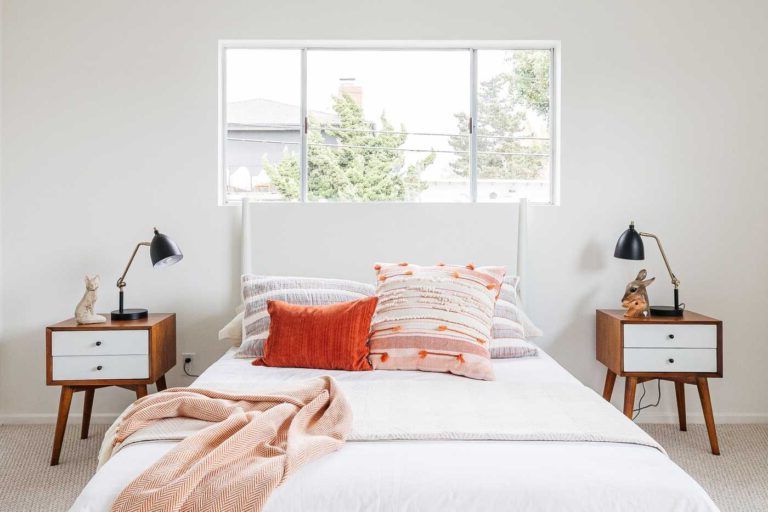 A chair or bedding.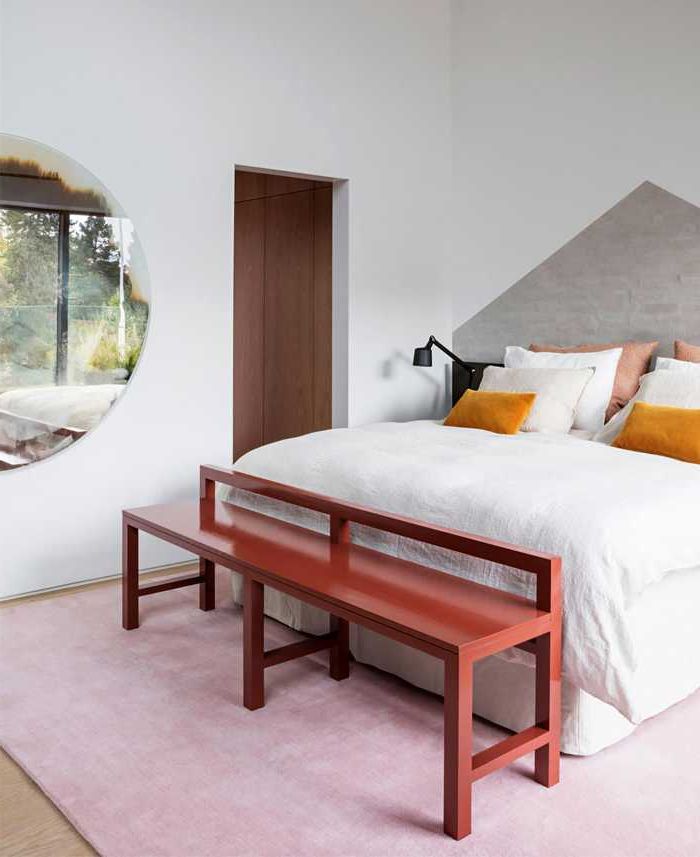 Furniture in minimalist bedrooms
To achieve a minimalist decoration, it is important to take into account some aspects regarding the furniture. For example, you must have the minimum amount of furniture, since space is essential in this style.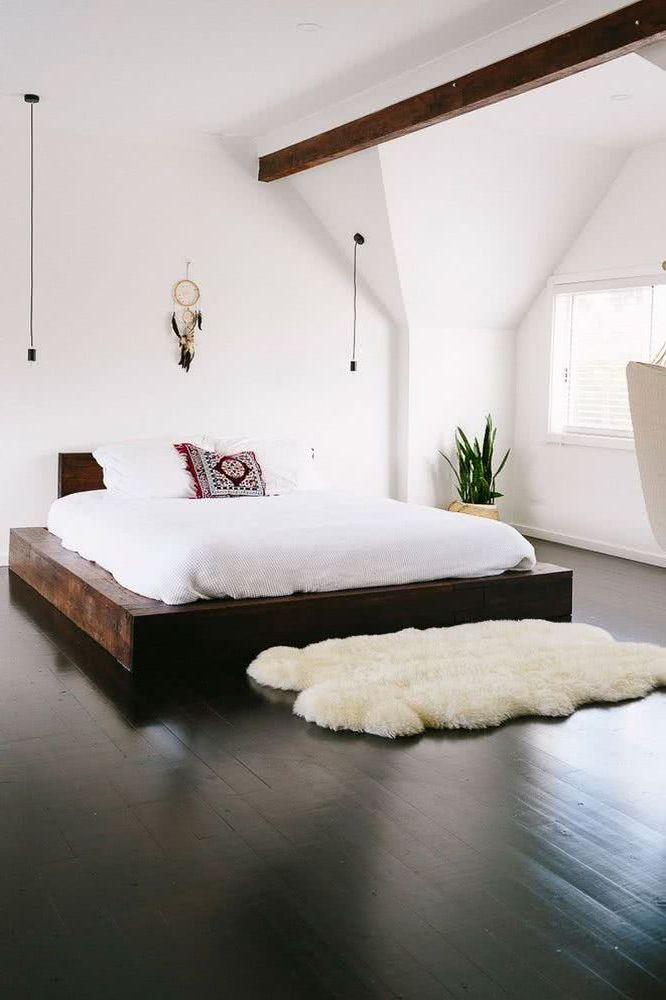 Furniture is not decorative elements, but should only be there if it fulfills a function.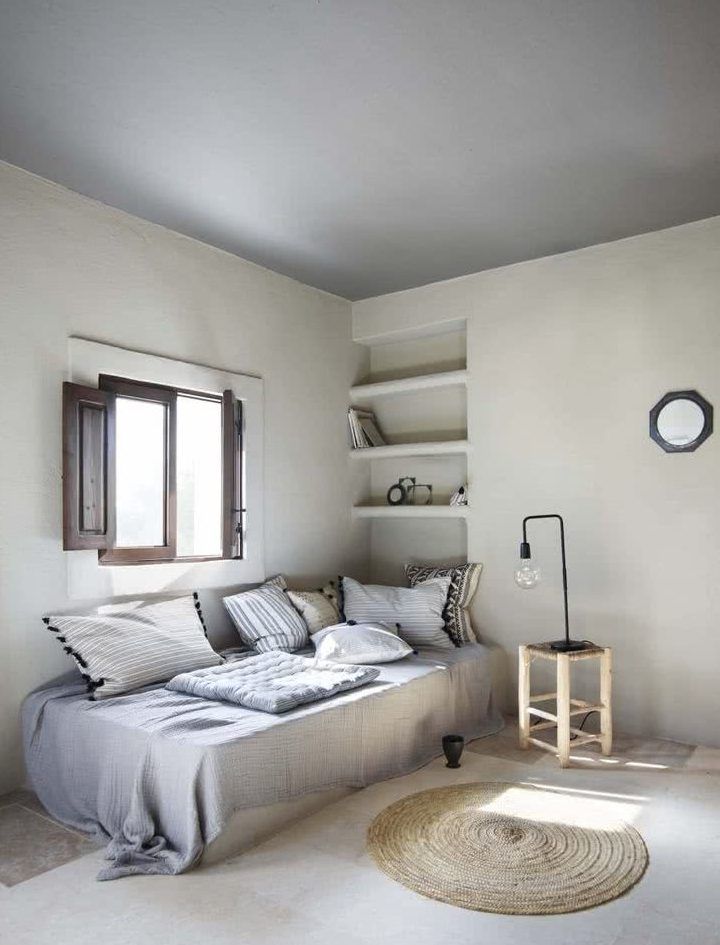 In addition, the few pieces of furniture that we have must have clean and simple lines. The use of natural materials is also very important.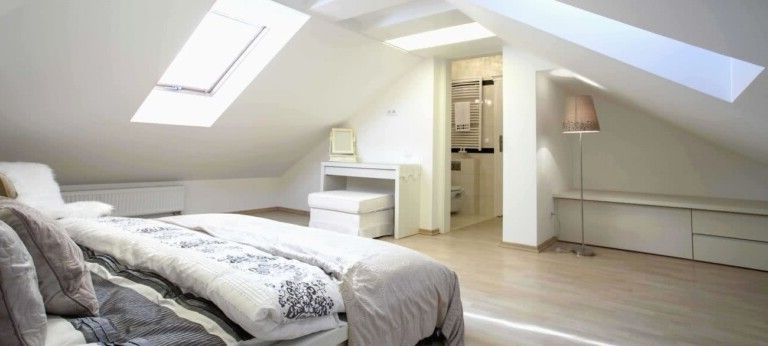 The few pieces of furniture present in this type of bedroom, far from giving the atmosphere a feeling of nudity and coldness, give us a very warm and welcoming aspect in this intimate space.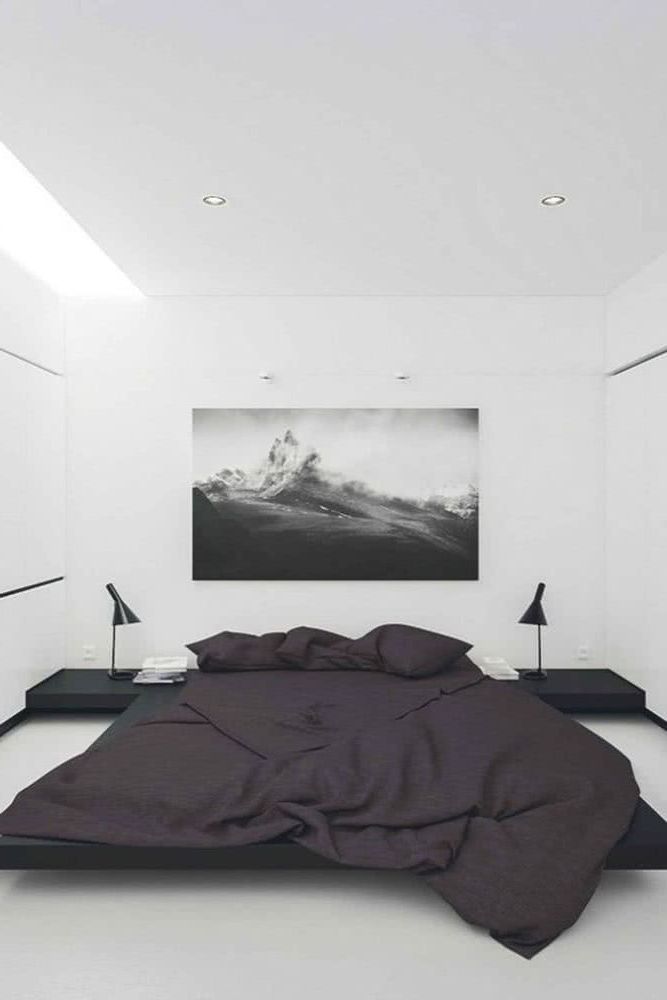 The furniture found in rooms of this style is generally designed with straight lines and follows the trend that less is always more.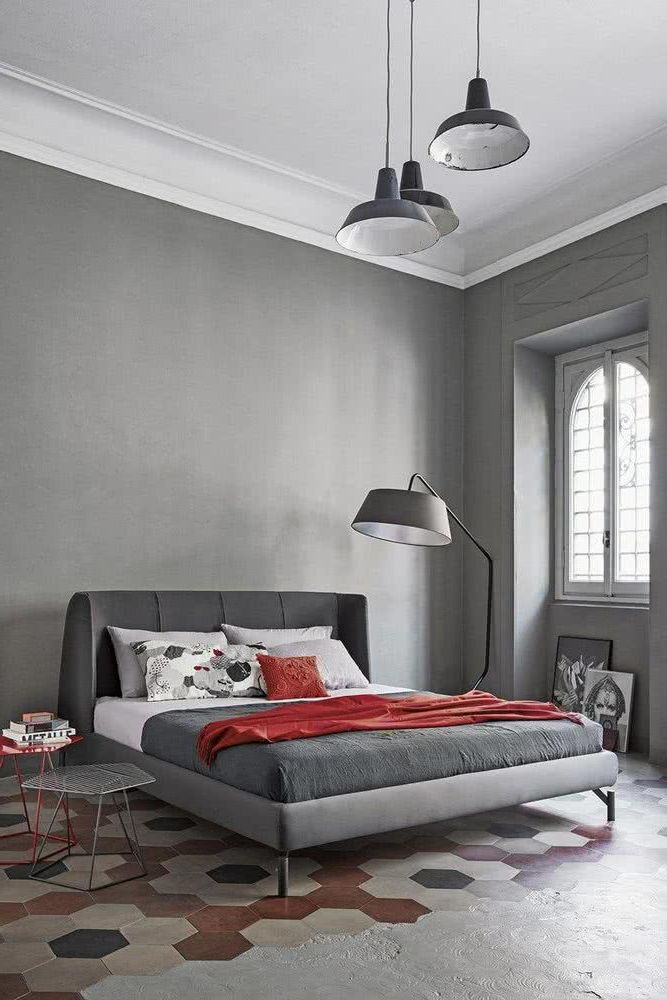 The minimalist style allows for a large number of different options, for this reason it is always possible to find a suitable design for each person.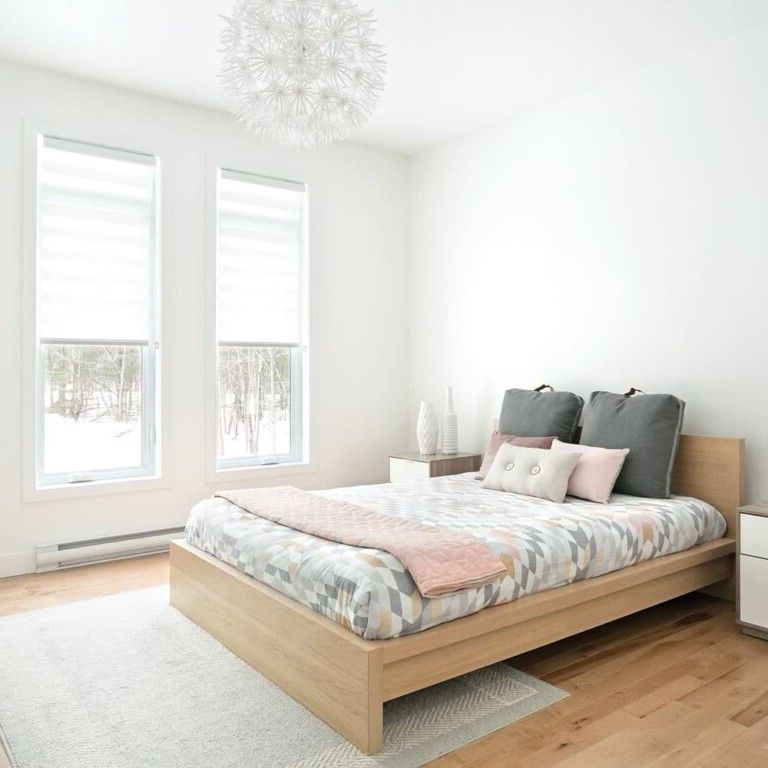 ZEN minimalist bedrooms
Every day you hear more about the Zen style in bedroom decoration, but nevertheless, the vast majority of articles related to this topic, retract to show images of spaces decorated with a clear oriental aspect, without specifying what it is based on that magnificent and millennial style.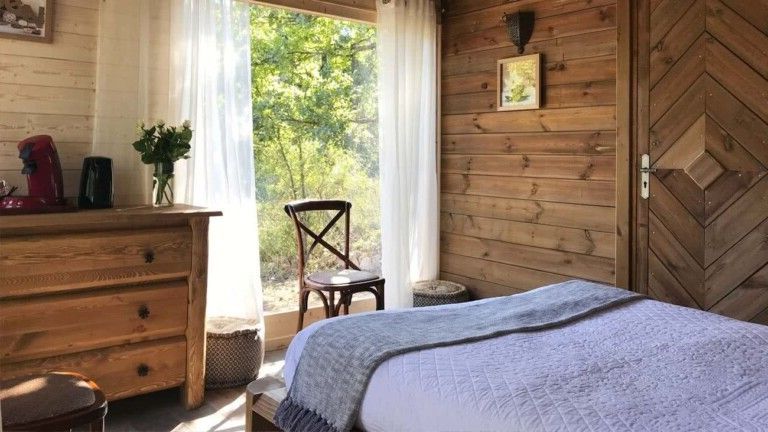 The word Zen means "meditation" in an ancient oriental language, and that first description is the one that defines the main guidelines. The space should be given an atmosphere of relaxation and balance, which allows reaching the aforementioned state of mental tranquility.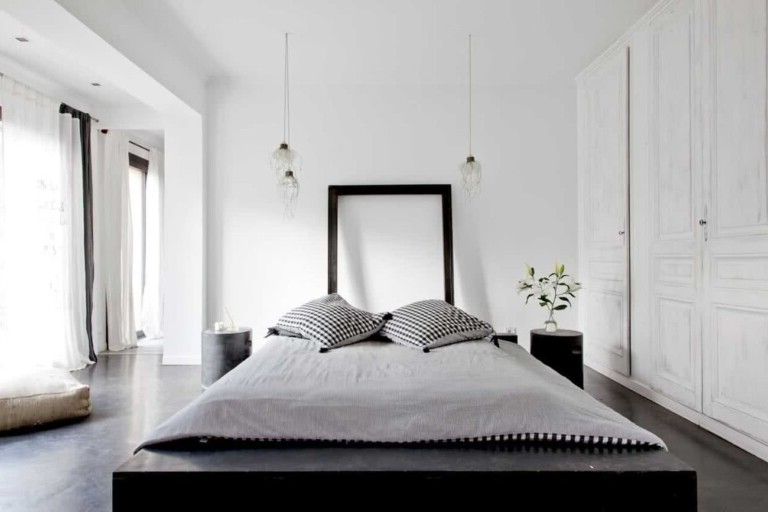 Zen decoration is perfect for the bedroom, since it is the space in the home where we must relax and rest. Many do not know, but Zen decoration is not just an interior decoration style, but a philosophy and lifestyle.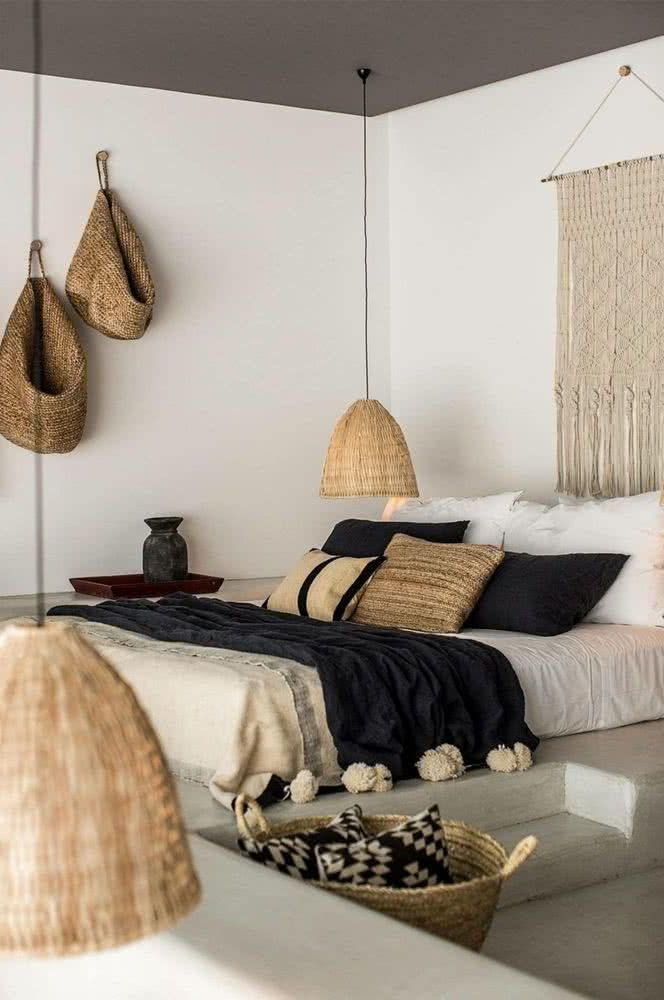 For example, the nightstand next to the bed should not really be necessary. In other words, if you wish, place it absolutely empty or with a lamp, but do not allow the passing of days to make that space a place to deposit magazines, books, documents and other things that prevent achieving the primary purpose of the bedroom. which is to sleep and relax.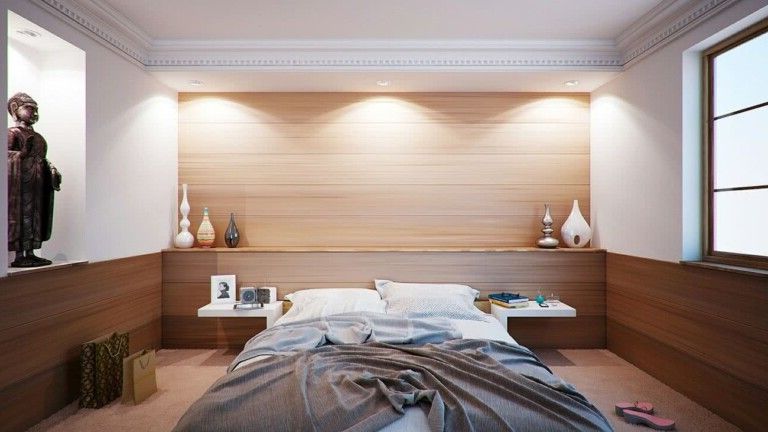 Electronic elements are not welcome in this style, so you should forget about having a television, a music player, air conditioning, a computer and even your mobile phone. It's not that you can't have them, but just put them in another room. In the Zen dorms there are no electronic devices. There is no television, phone or alarm clock. If there are, they should not make a big statement, but try to hide them as much as possible. If you want to add accessories or decorative elements, they should also be simple. Things stand out on their own, so we shouldn't try to make anything stand out.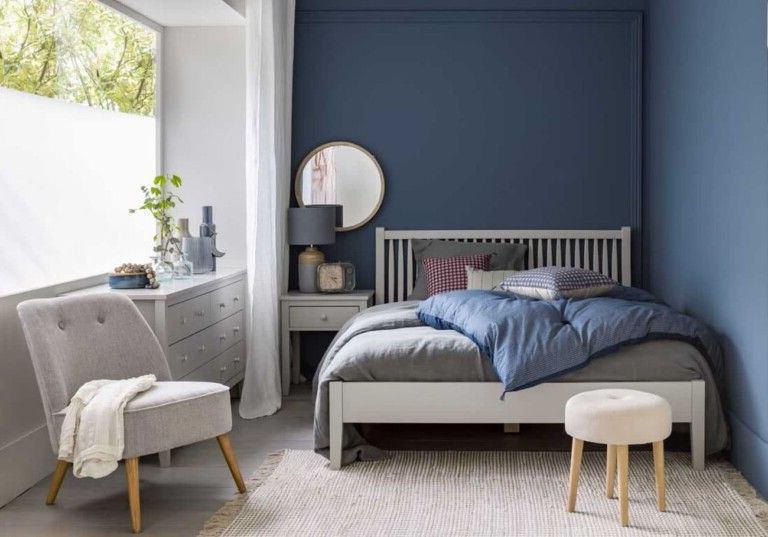 Regarding colors, the most used options are neutral tones, white and some representative classics of nature, such as green and blue, or small flashes of red, which is a symbol of fertility. It is important to maintain harmony between colors.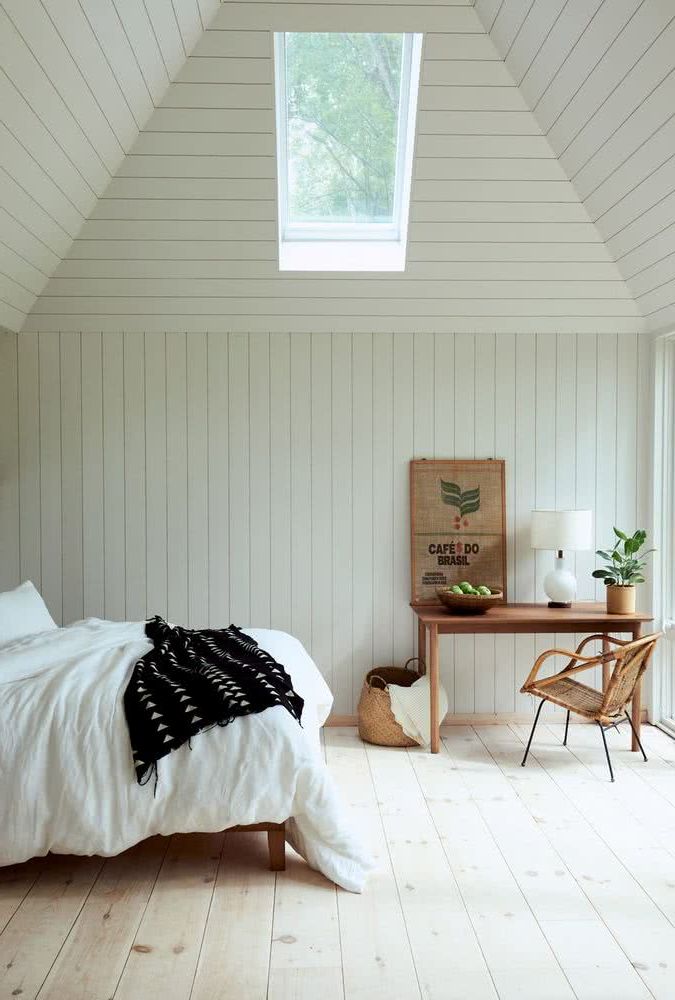 As you will see, the beds follow classic lines. They are very low, even without a structure that separates the mattress from the ground and if they use a structure, they usually point to natural materials, such as wood or bamboo.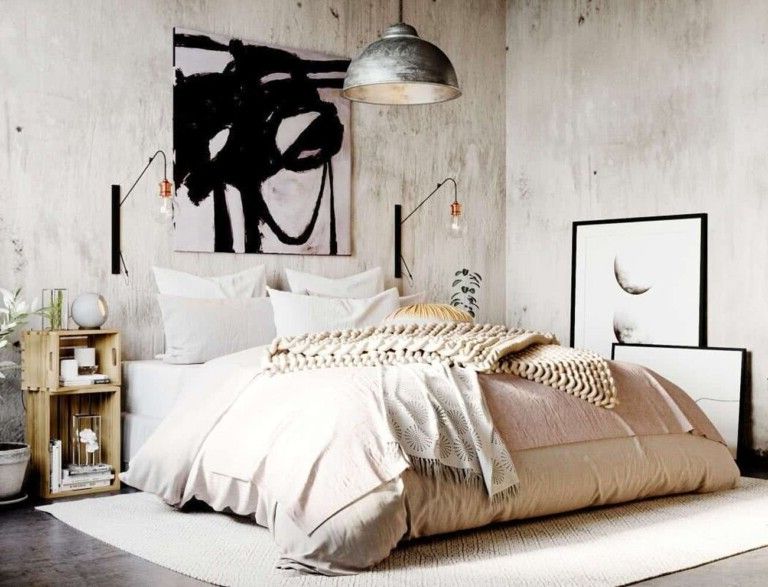 This minimalist style seeks to find balance and harmony in people, influencing through the psychological side, in a positive and harmonious way.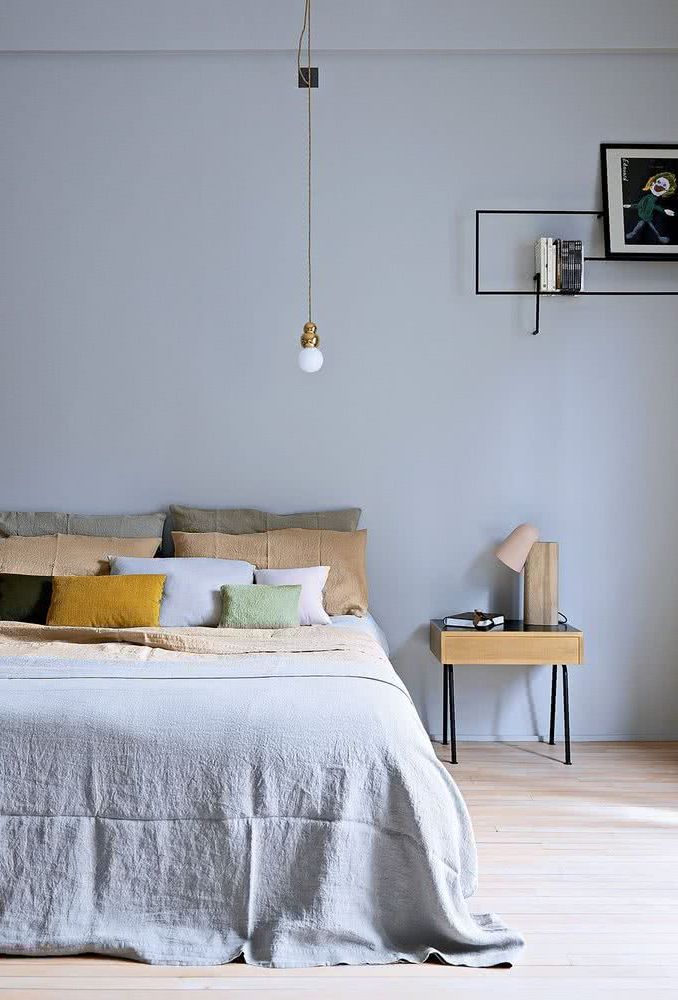 The use of wallpaper emulating flowers and trees is something that has emerged strongly, since they represent life and therefore, having them on the headboard, spreads good omens for those who sleep there.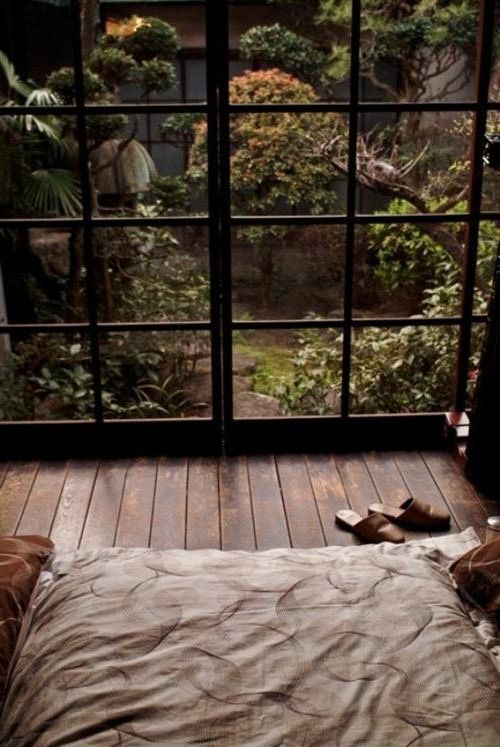 If there's one thing that will complement a Zen bedroom decor well, it's a window onto a Zen garden.