The Navy style is a decorative segment that has always had many followers, mainly in coastal cities and towns around the world, for the simple fact that it is focused on everything related to navigation and the sea. Let's see some marine decoration ideas.
Even if you don't live near the beach, you can give your home or apartment a nautical or beachy vibe with just a few decorating tweaks.
Take a look at the ideas that we will show you below.
Nautical stripes
Blue and white stripes are a marine decoration idea that provides a lot of freshness. They can be applied on the walls, sofa, bed, carpet or cushions. Add a beachy striped throw to your bed or sofa. The curtains can also be blue and white striped, as well as the bedding.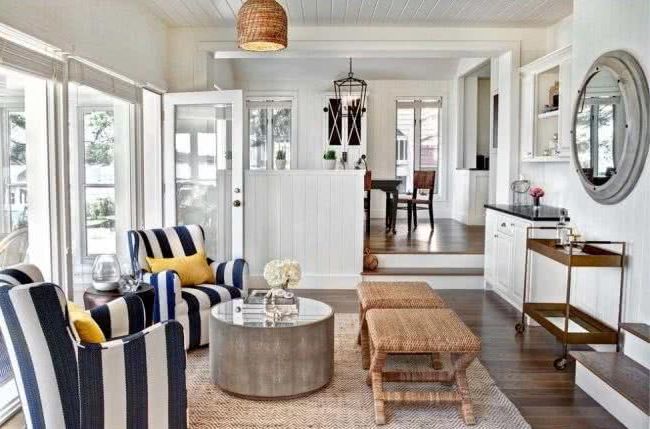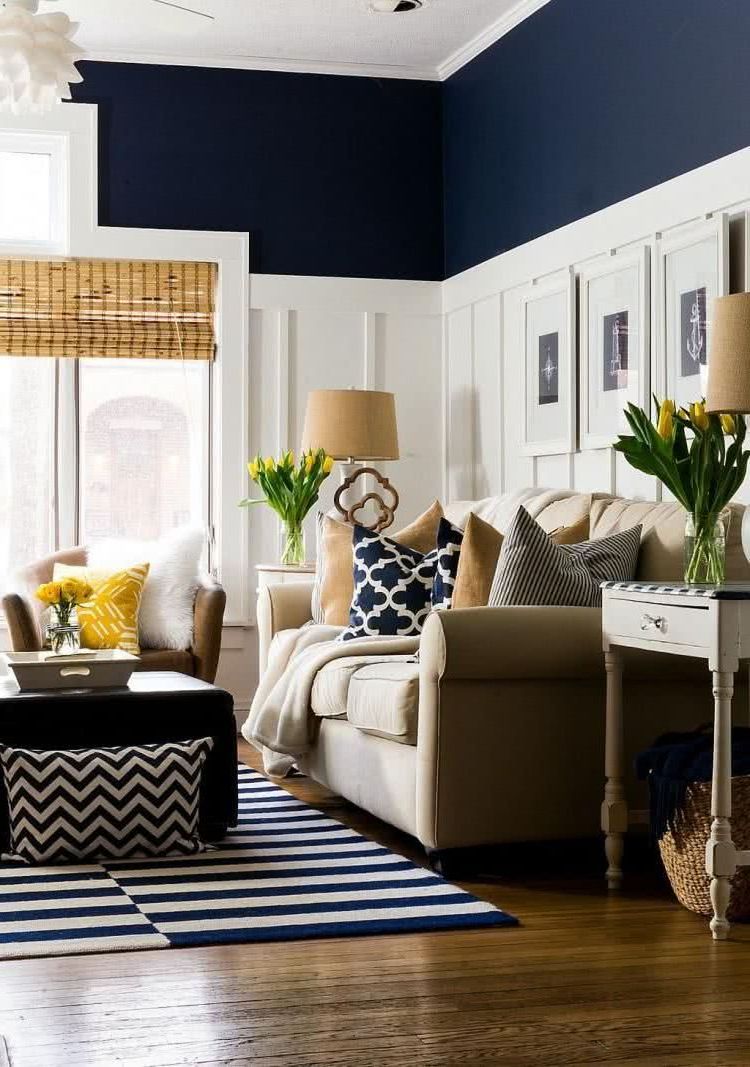 It should be noted that what defines the nautical style are the white and blue stripes horizontally, although they can also be applied vertically, since there is no reason to follow the traditions to the letter. These can be introduced through the paint on the walls, bedding or curtains.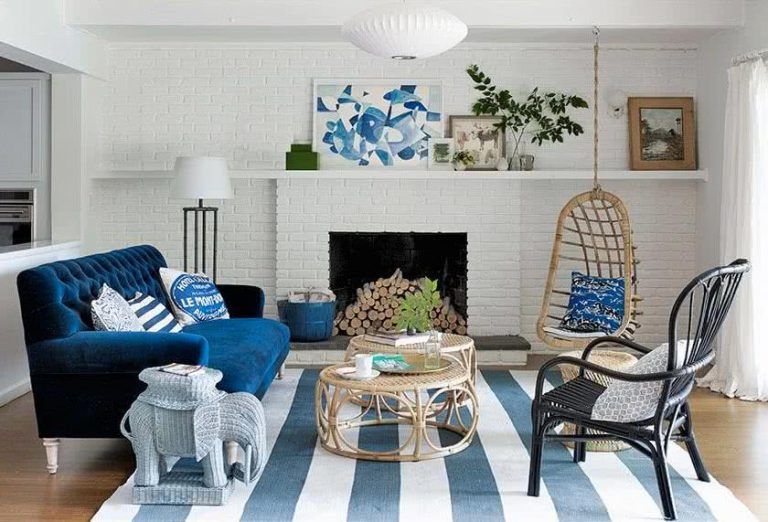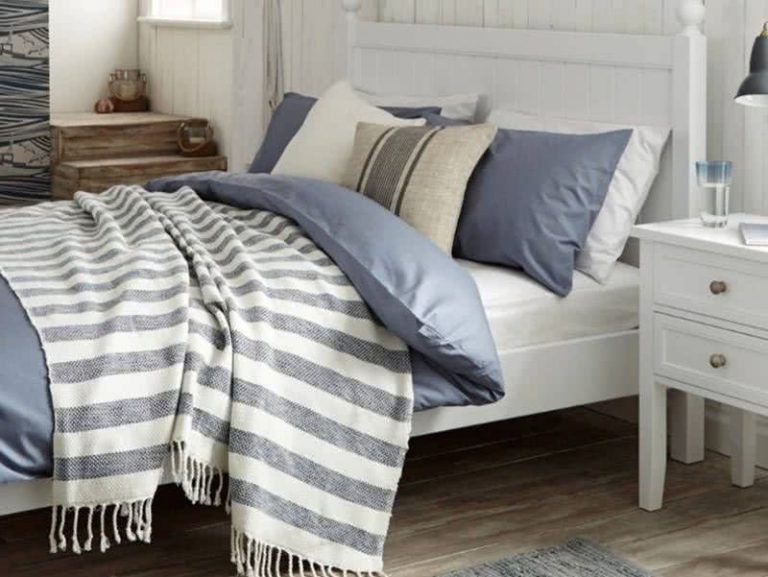 Wicker, rattan or sisal
Materials like wicker, rattan and sisal give the room a coastal living feel. These materials are rope-like and add texture to the space, perfect for the nautical-style effect you're going for.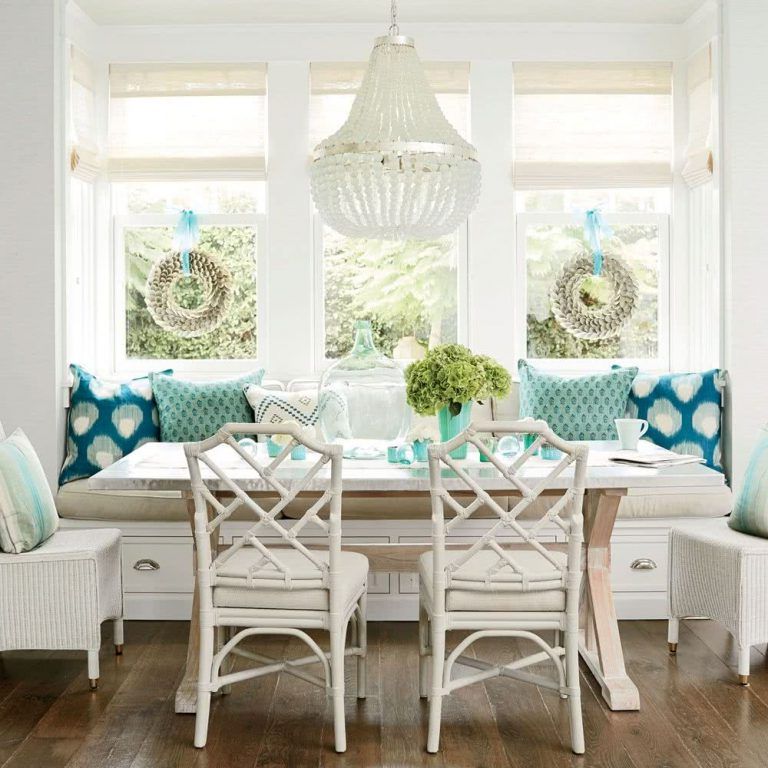 Wicker chairs and sisal rugs are lightweight, inexpensive, and durable. They can help you create a modern coastal space.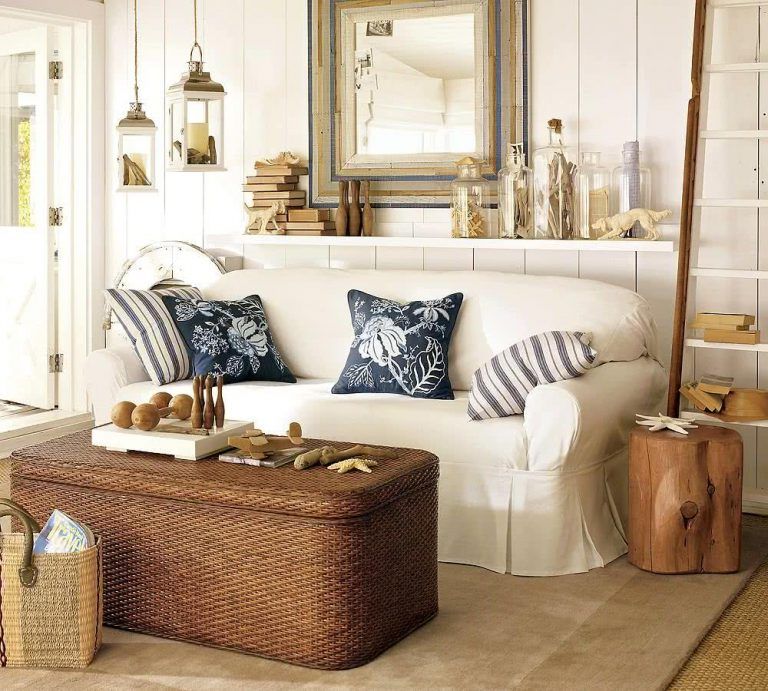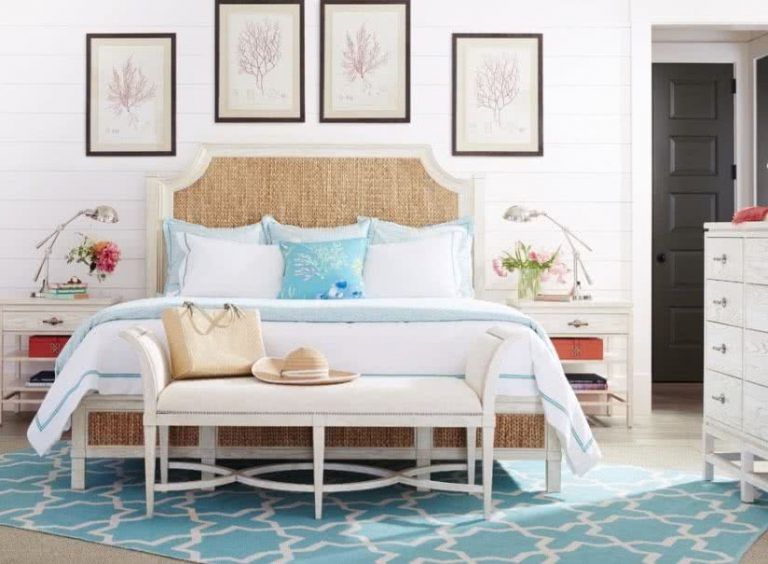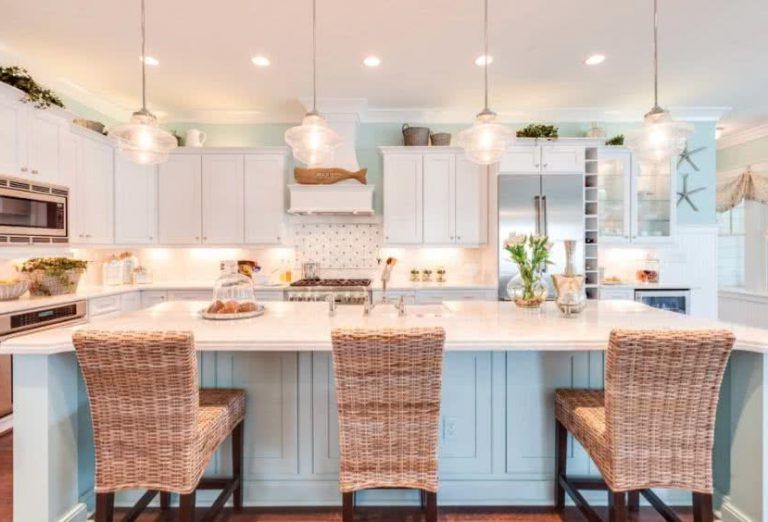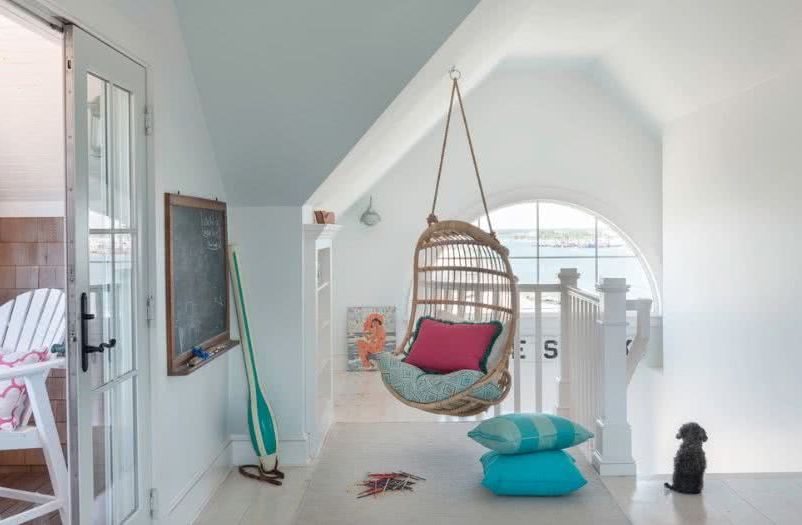 Blue
Blue is the color of maritime decoration par excellence. Seafoam, light blue, navy blue, and turquoise are just a few of the shades you can wear. But for a modern look, try the shade of indigo. It is similar to navy blue, but slightly richer and more saturated. The color works great with wood tones, whites and blacks.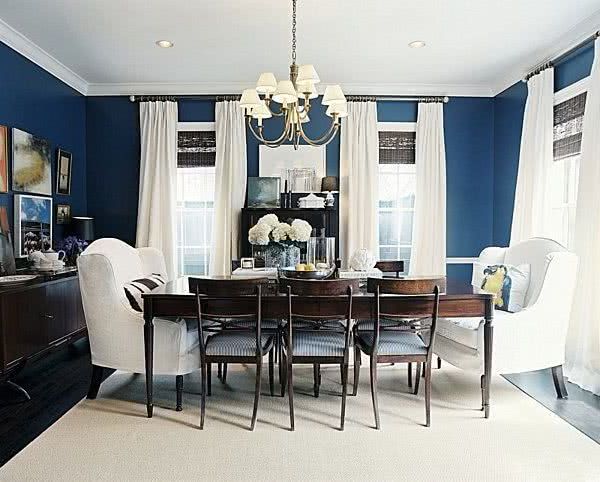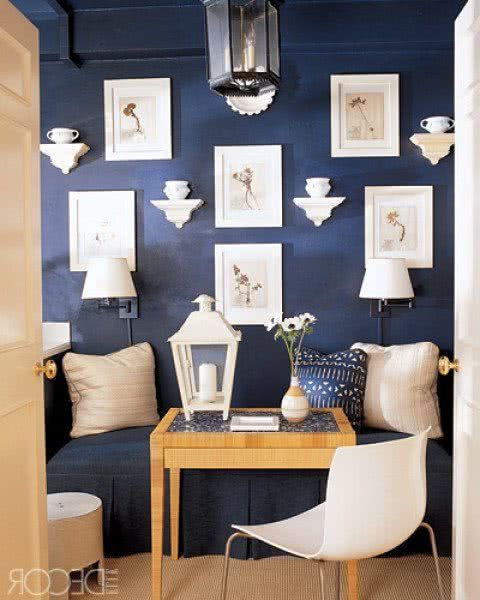 The light blue color in various shades is repeated in armchairs, rugs and cushions.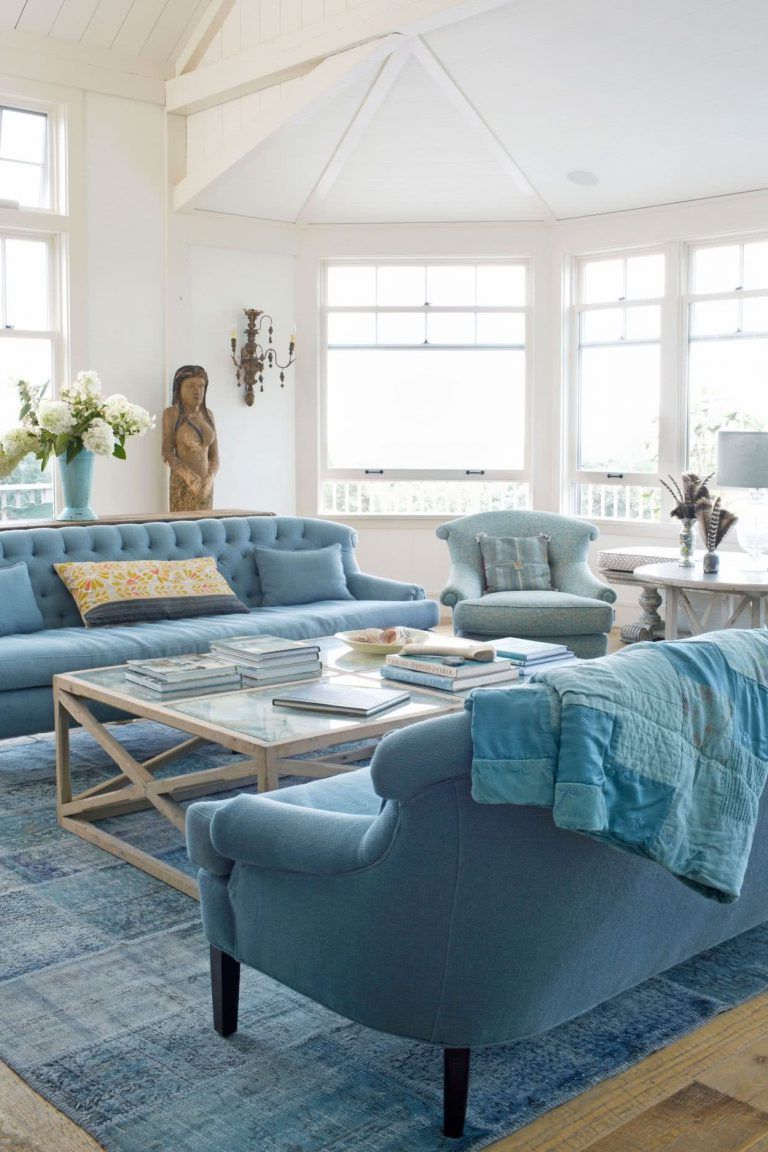 A modern coastal dining room features simple yet contemporary beach-themed decor in light blue tones.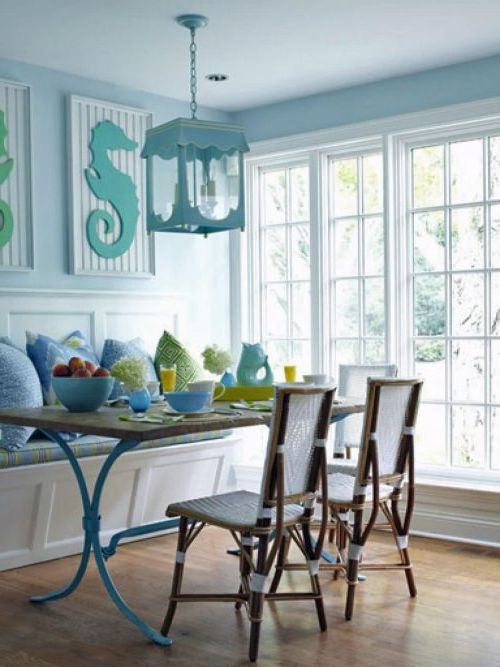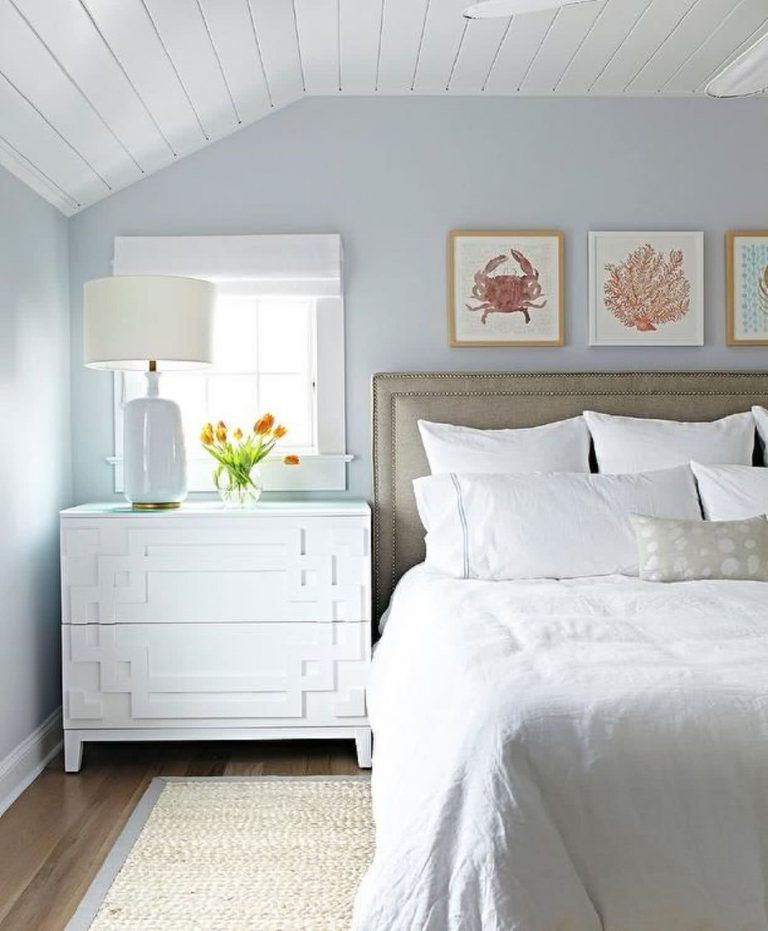 The cushions and the carpet are combined with the armchairs.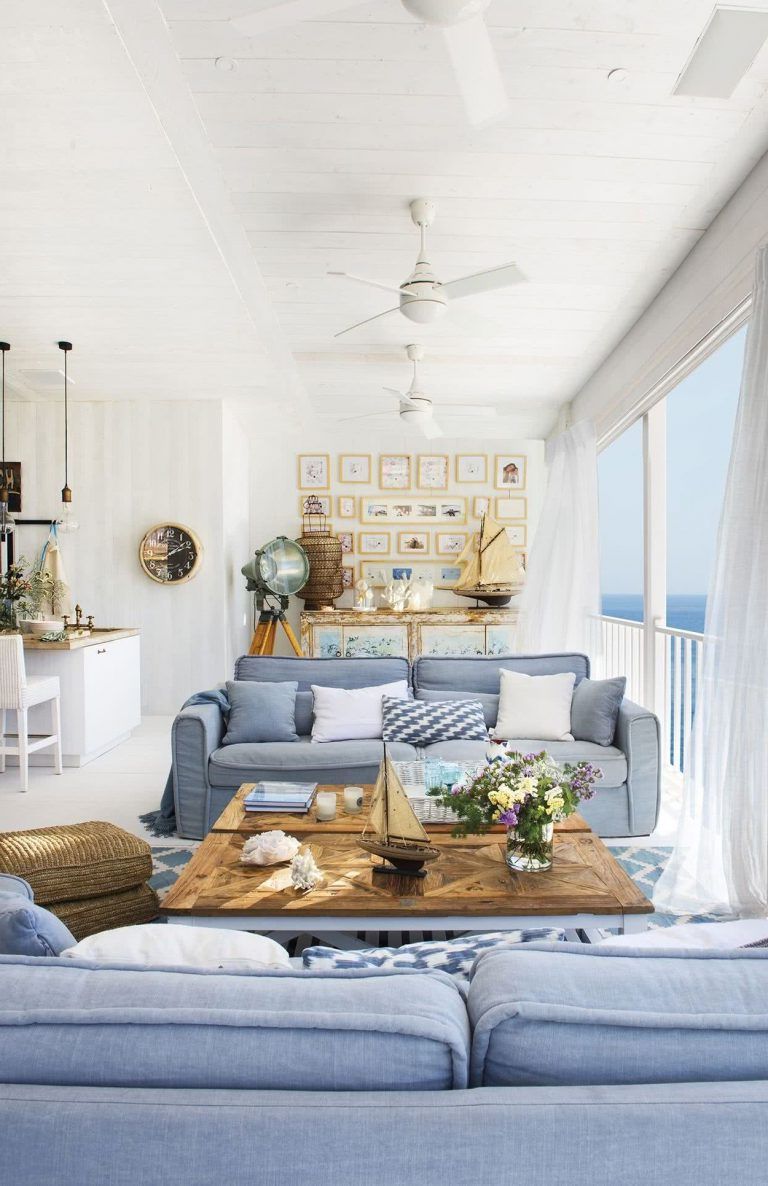 Other colors
There are many trends that accompany this style, although the issue of colors is something very simple to solve. White with blue is the most typical combination. But you can also introduce beige, a lot of furniture in brown wood or wicker, and in some cases, red can come into play, although very discreetly.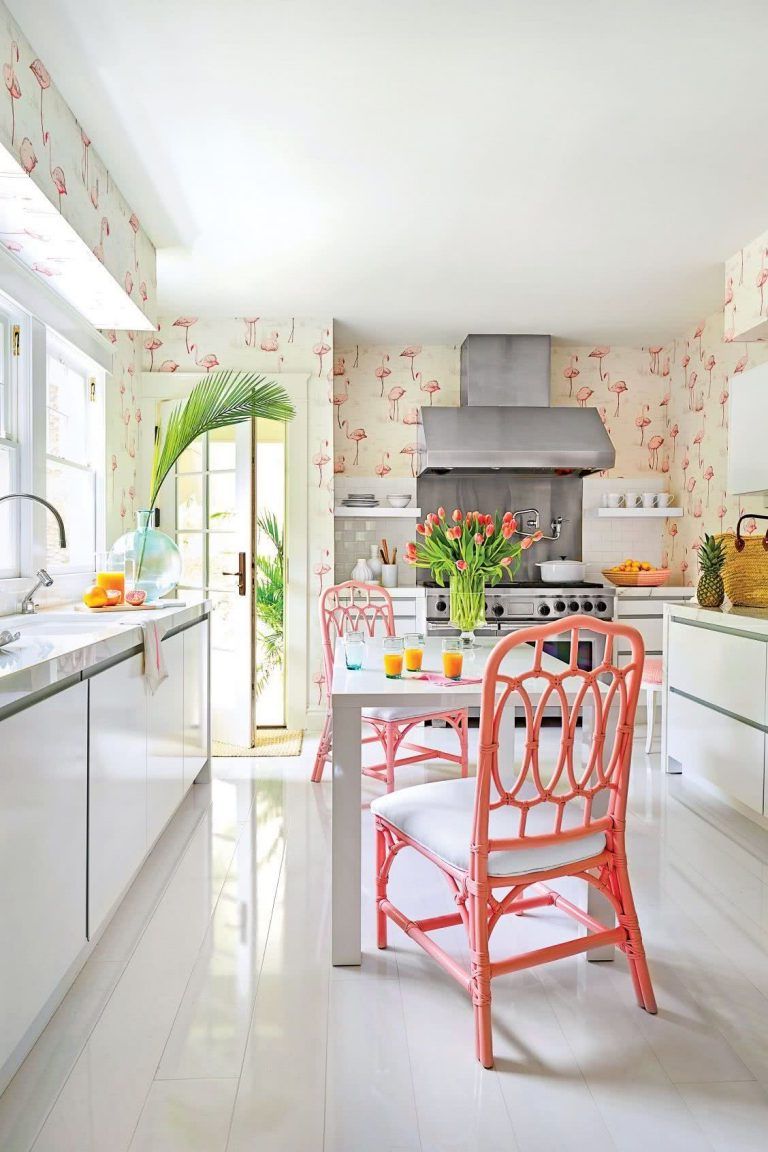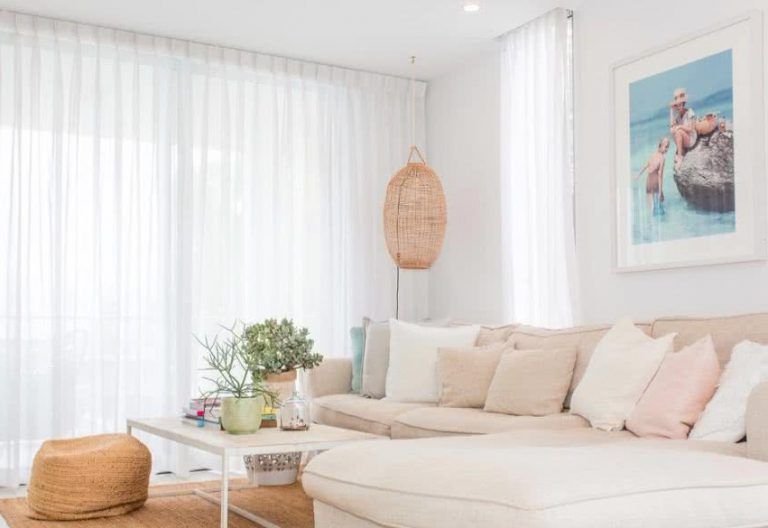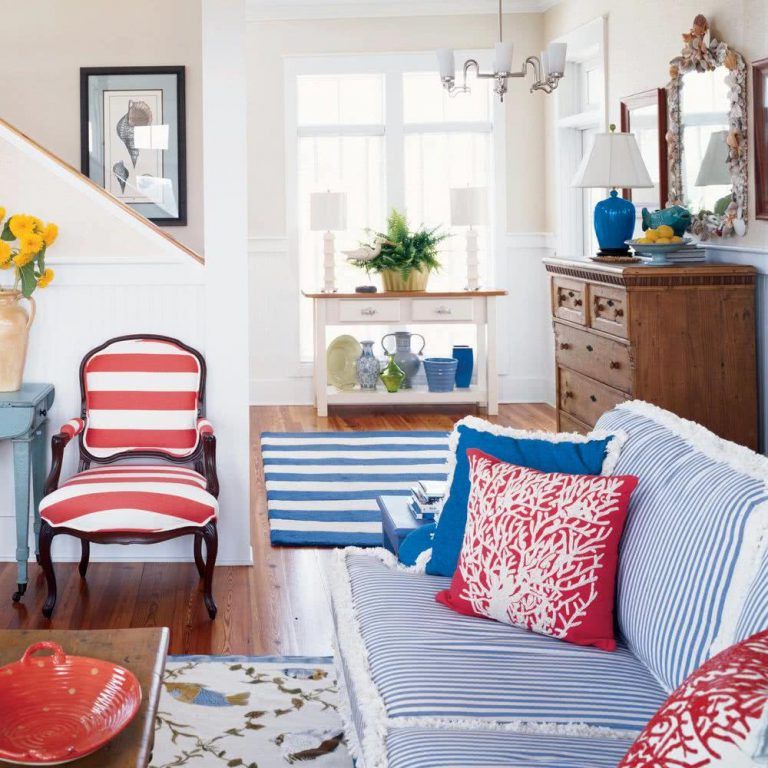 A calm, beach-style living room is inspired by the pale tones of sand: cream, ivory, beige, and soft pink.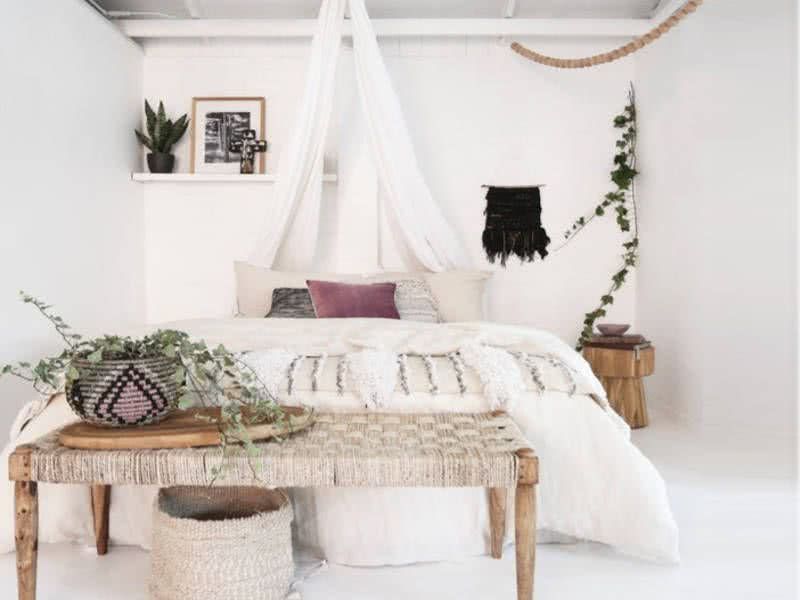 A monochromatic black and white bedroom with pale woods and sisal expands and brightens the space.
Natural wood tones, whites, and a tropical print with bright lime green create a coastal living vibe in this dining room.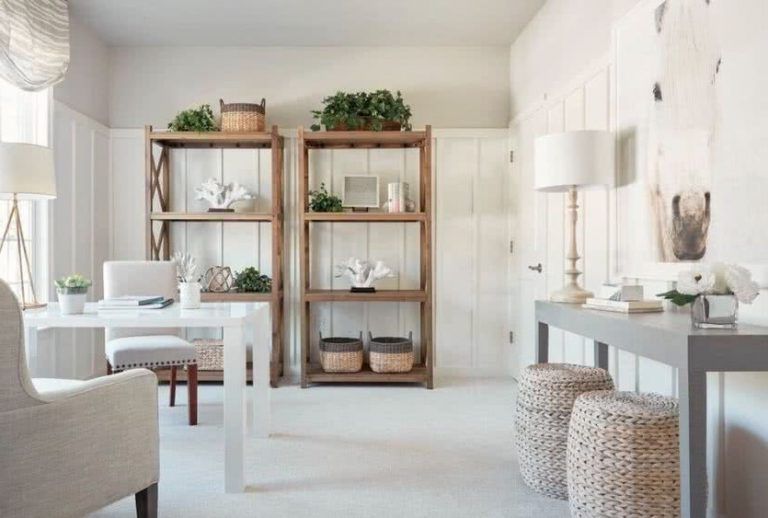 This elegant living room interprets the modern marine style using woven textures in natural tones and the color white.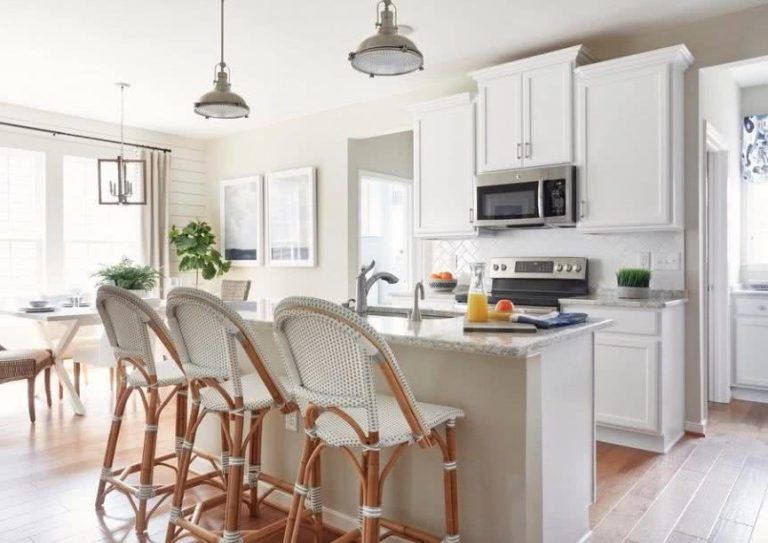 Although blue is the most typical color for beach house themed decor, you can skip blue altogether and still have a stylish marine-inspired space.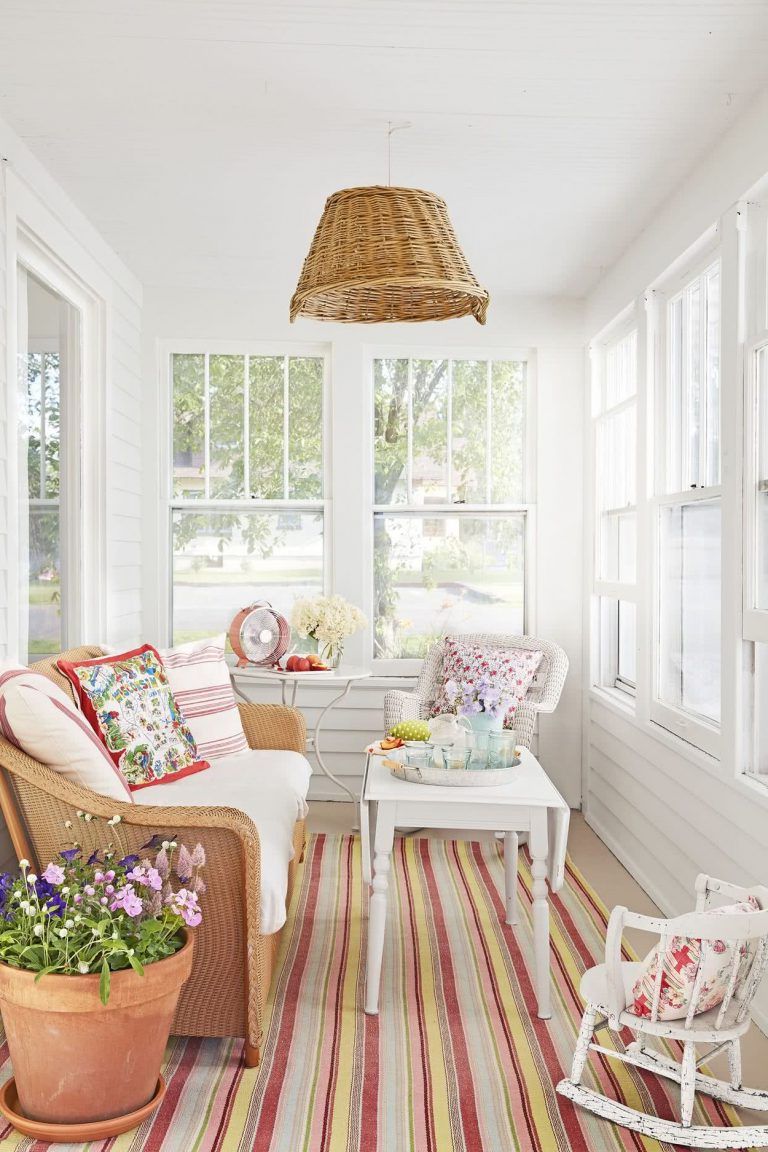 Furniture covers
For a fresh and relaxed beach atmosphere, put covers on your sofas and chairs. Cotton or linen covers in white, khaki or beige are the most sea-themed. You can combine them with some beach-themed cushions.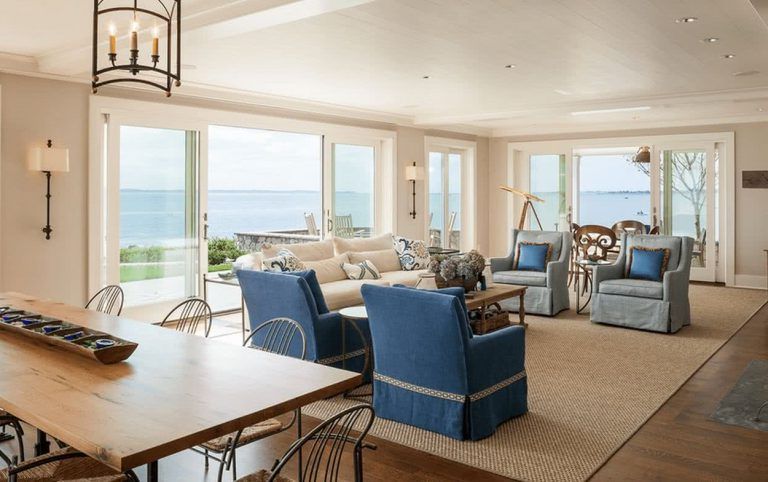 White shams and indigo pillows create a modern, coastal chic look.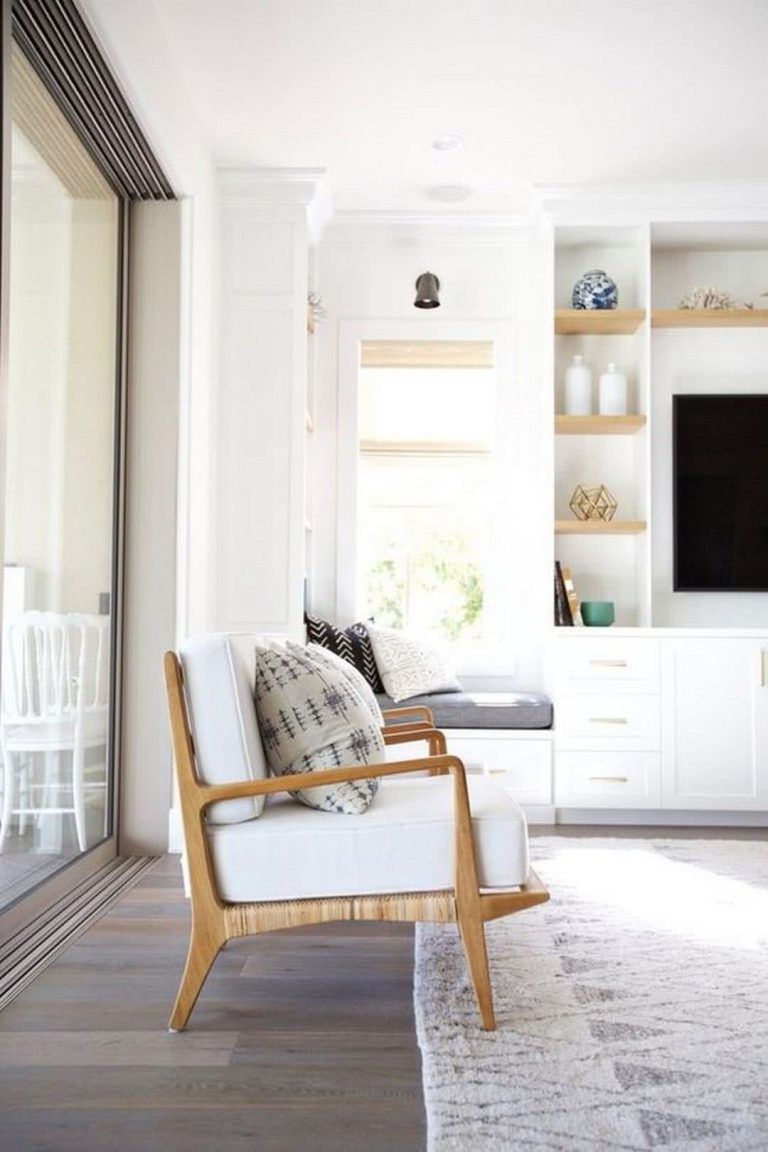 Overstuffed contemporary sofas are covered in ivory linen.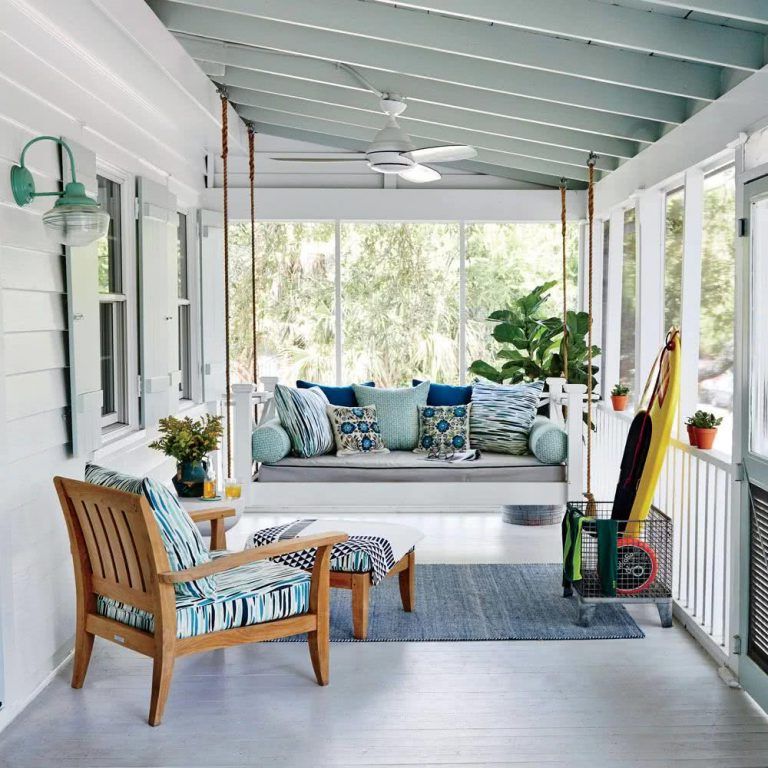 White linen chair covers can be removed and washed or swapped out for heavier fabric covers in winter.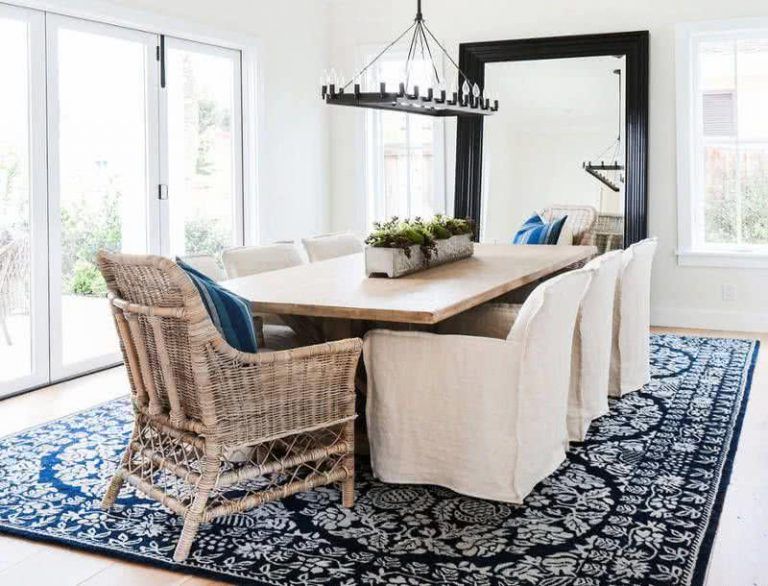 This chic, modern coastal dining room features several beach-inspired elements: the color indigo, wicker chairs, a bleached wood table, and armchairs with linen slipcovers.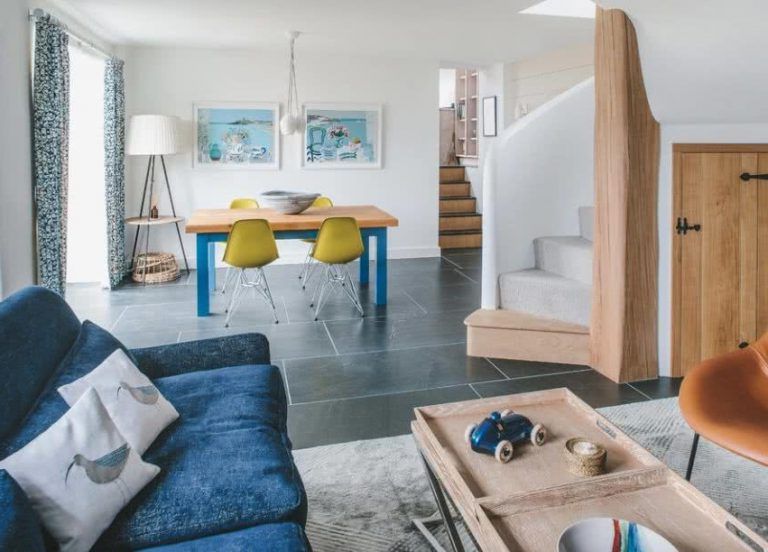 Decorate your dining table
Even if you live far from the beach, you can recreate an enchanting marine dining experience by creating table decorations inspired by this style.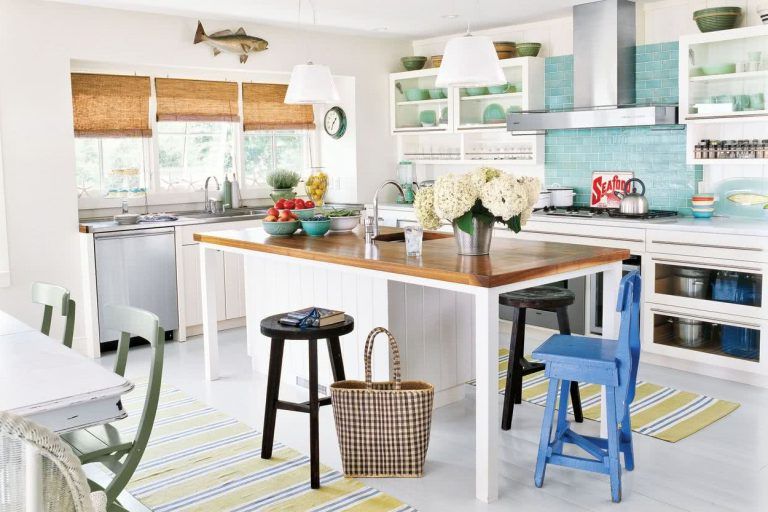 A table runner, starfish and coastal-inspired plates create a fun nautical table setting.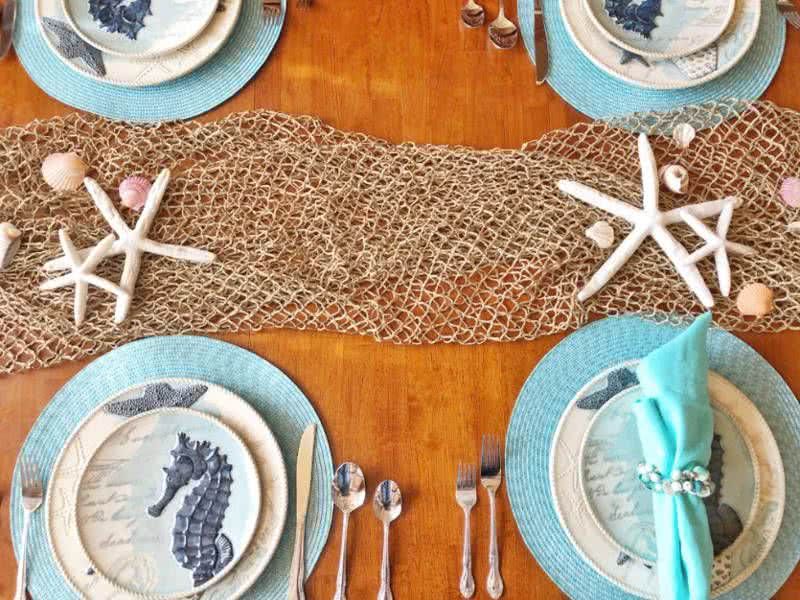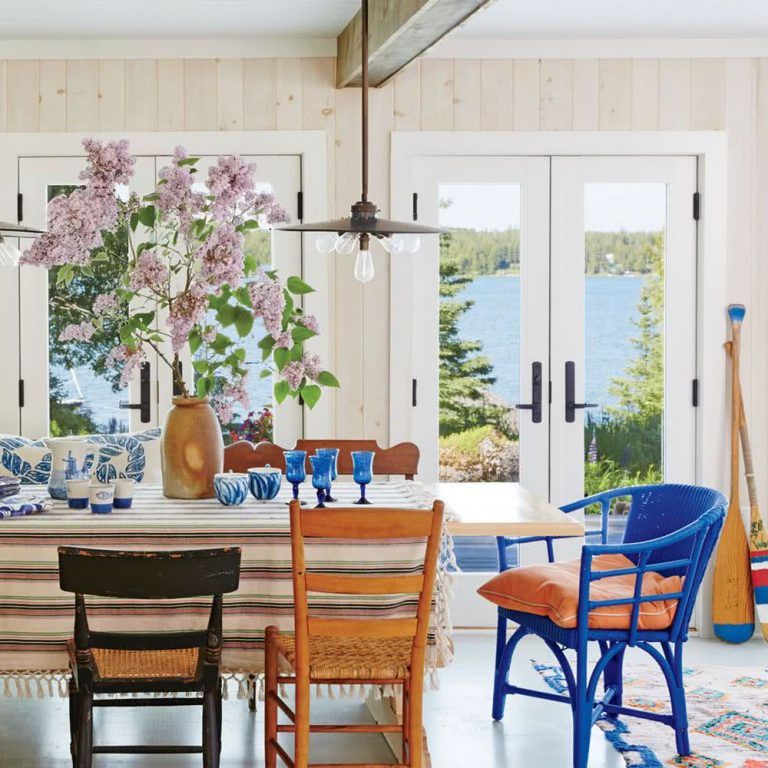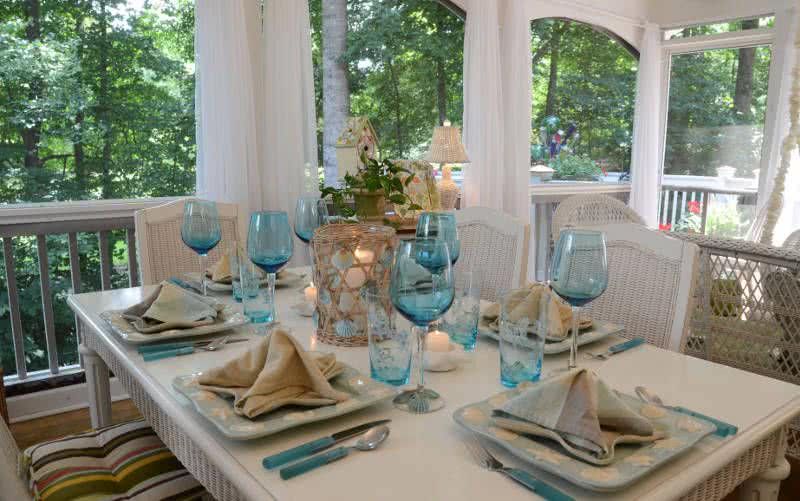 Bleached woods
Whitewashing wood means adding a white translucent paint. It is different from traditional paint because it is more transparent and looks more natural. Adds the light and shine effect of a beach house to the room.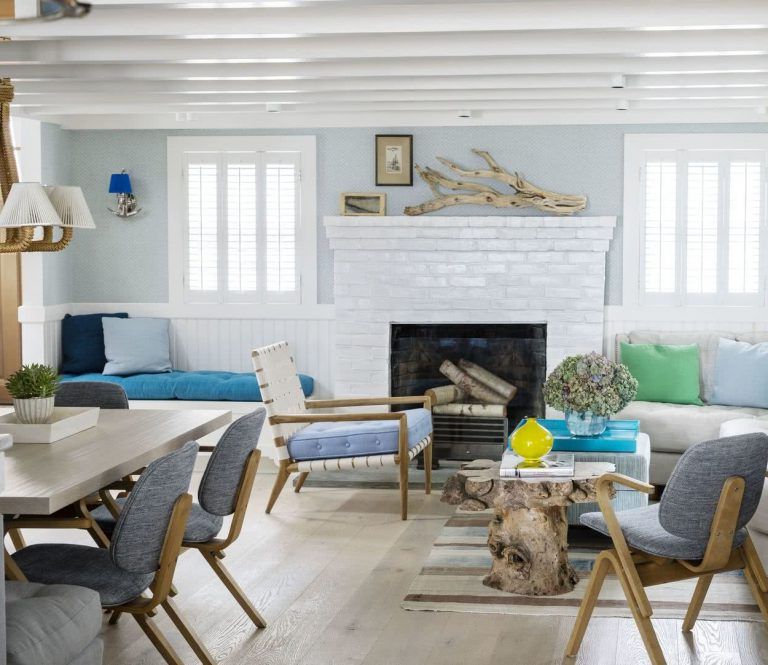 The wood accents in this home have been left in their natural wood tones for a surfer-chic vibe. Most striking of all is the modern whitewashed table.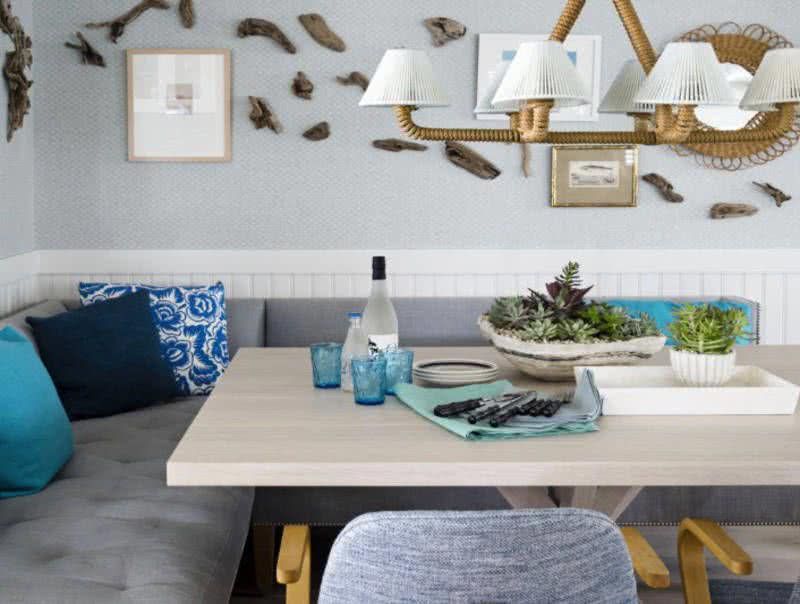 Two tone walls
You can paint the walls in two contrasting colors. Or wallpaper the top half and paint the bottom half. Or you can add wood plank panels to the bottom half of the wall.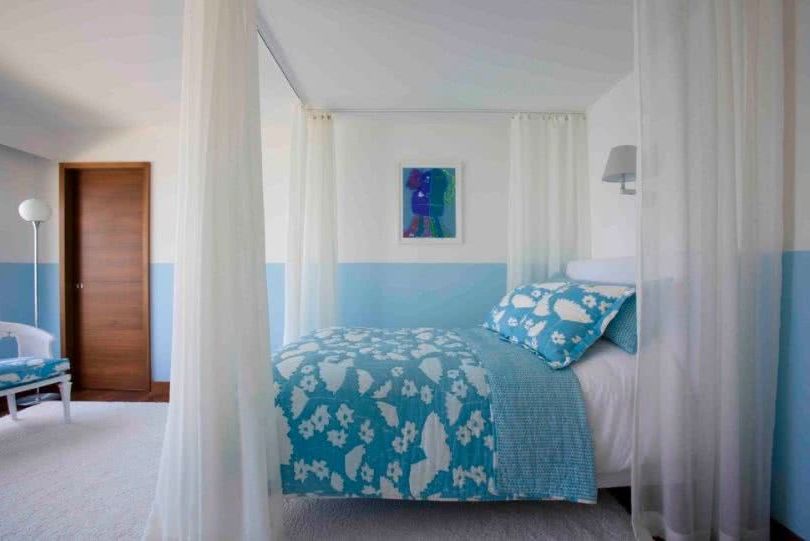 The easiest way to add two colors to your walls is to paint them. When painting, use painter's tape to create a sharp, crisp line.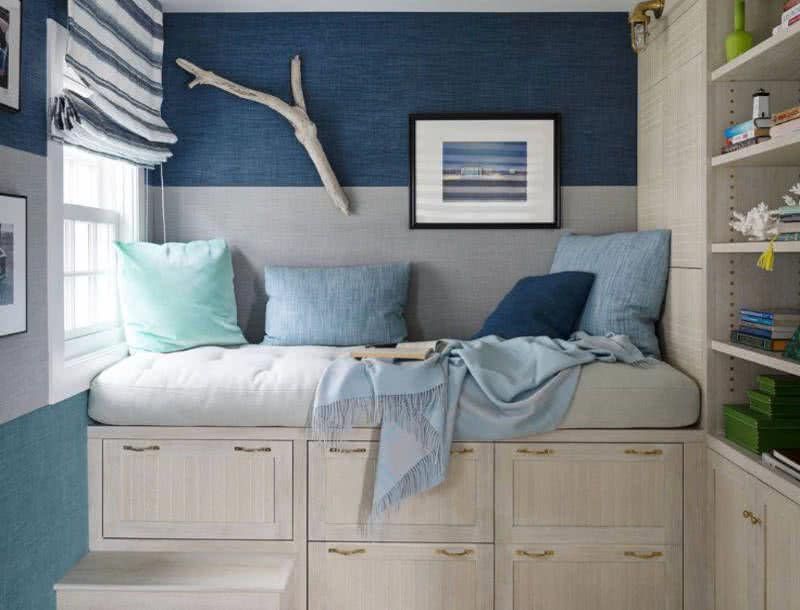 Woods and objects found on the coast
Recycle found objects, such as driftwood or bamboo, by using them as wall art or the base of a coffee table.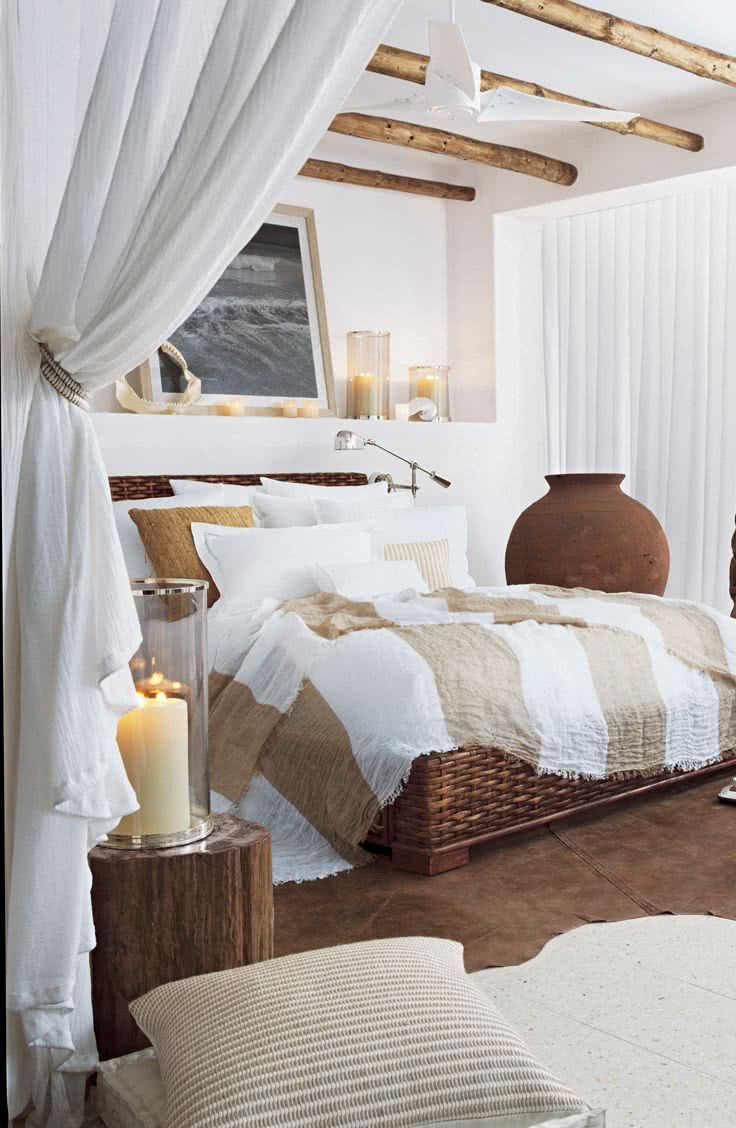 A wood as the base of a table adds to the modern marine appearance of this space.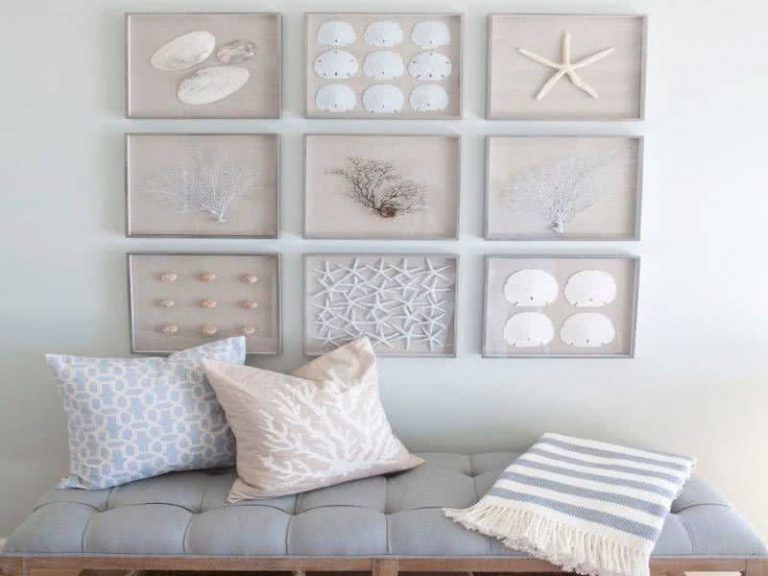 A wall collage of shells and soft, pale blue and beige tones.
Table panels
Vertical board panels that have been used for years to insulate and serve as walls. This coastal theme bed is made with planks.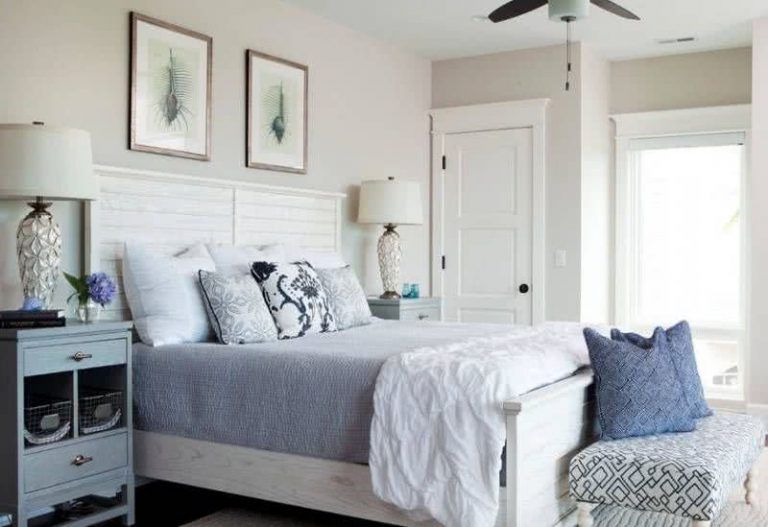 This tiny home features cool white plank walls.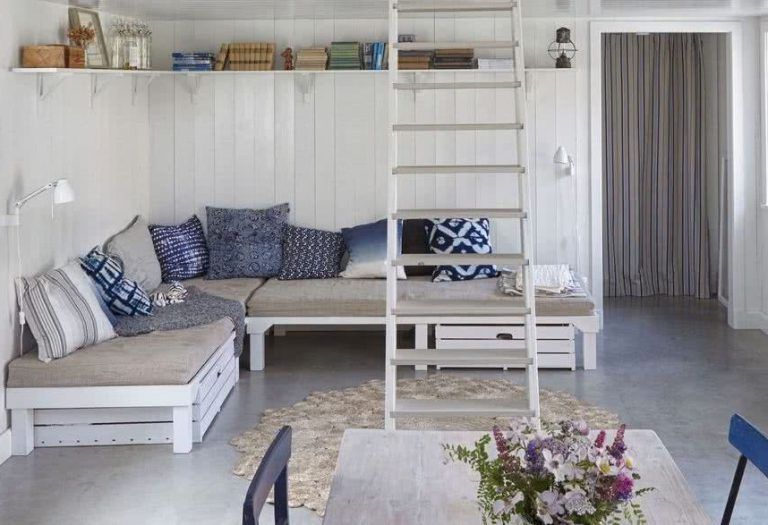 Decoration accessories
The decorations focus on the sea: decorative miniature boats, pictures with sailor knots, photos or paintings of beaches or the sea, snails, sea shells, small anchors, lifebuoys, and even lamps that emulate coastal lighthouses.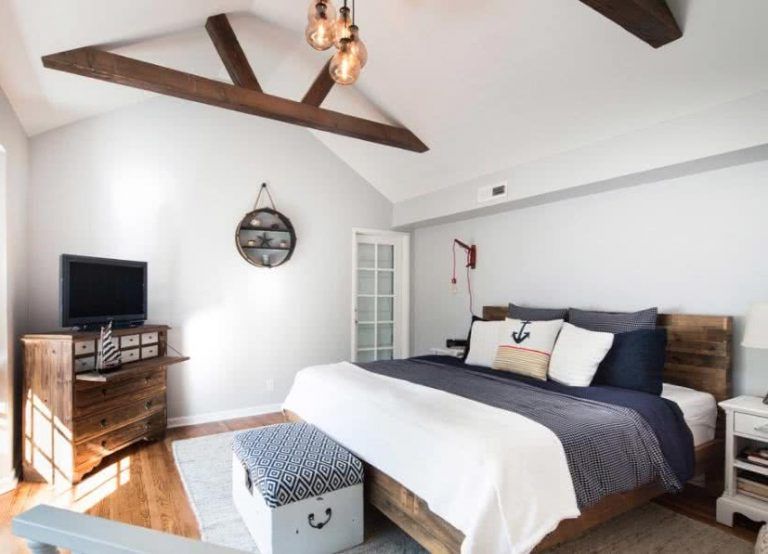 The ingenuity is very wide and new things are included every day, oars hung as racks, fishing nets used to guide the vines, among other things. Generally, old-style maps are usually seen, hanging on the walls and even framed, marking shipwrecks and decorated with the classic sea gods that used to be seen on the maps of yesteryear.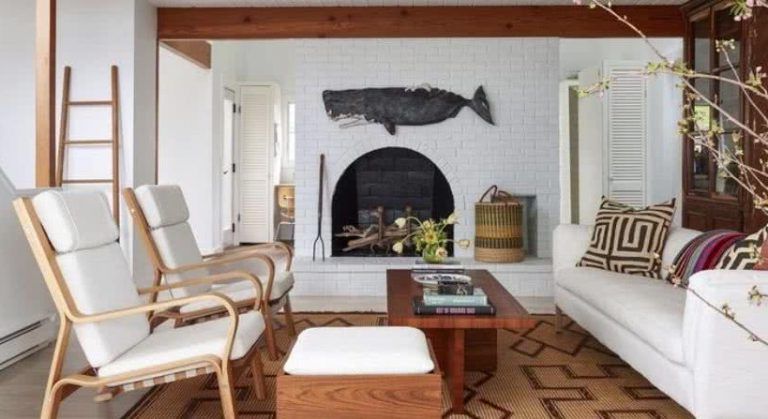 A replica of coral and various decorative objects in blue and white can be an excellent option.