Giving color to decoration means creating harmonic combinations and bold contrasts. Start by finding your favorite shade and range and go for it!
Color is a very powerful resource to create atmosphere. And knowing the sensations that each one transmits, what is called color psychology, is the first step to choosing well and making the space pleasing. Getting the exact dose to use right is another tricky issue, but knowing the 60-30-10 rule helps.
It consists of choosing a leading or dominant color (60%), a secondary color (30%) and a third for the rest of the room (10%), which is also called an accent color, and which is usually used by accessories. The reason the above formula is successful is this: the primary color draws the eye, the secondary color adds interest, and the final color stands out from the others.
Rivers of ink have been written, never better said, about color in decoration. Information abounds in the press and on the Internet, and yet it seems to most to be a complicated subject. As a valuable ally we have the chromatic circle or color wheel, which represents the primary colors, red, yellow and blue, and their combinations to create all the other tones. This circle is a tool to understand the relationships between colors and to get the combination right. Add that light, both natural and artificial, is key for a color scheme to work, because it affects the perception of colors. It is also convenient to pay attention to the novelties since, perhaps among the trendy tones that are launched in decoration, the crush arises and the favorite color is found. This year two dominate according to the Pantone Institute, the Pink Quartz and the Blue Serenity. Do you want to expand this information? Browse the web pages of firms such as Pantone, Bruguer or Jotun.
Blue sofa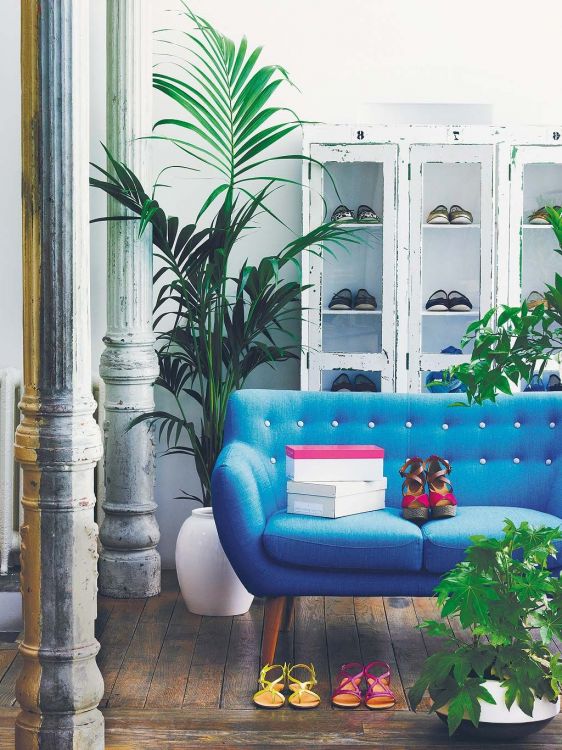 Neither energetic blue nor soft pastel. The sofa becomes the protagonist of the decoration, upholstered in a false plain in cyan, and with a white background, which enhances its retro design. If this midtone is chosen for a piece with such visual weight, pay attention to the background; it should not overshadow it. Similar sofa, in La Oca and Maisons du Monde.
Blue cushion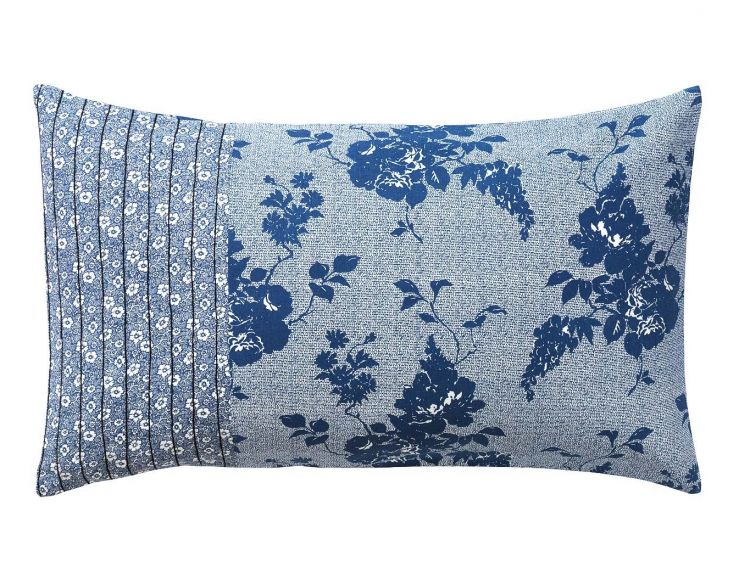 Compare these cushions; each blue is different and transmits different sensations. Hemtrakt and Doftranka covers, from Ikea (€9.99 and €4.99).
Blue contrast cushion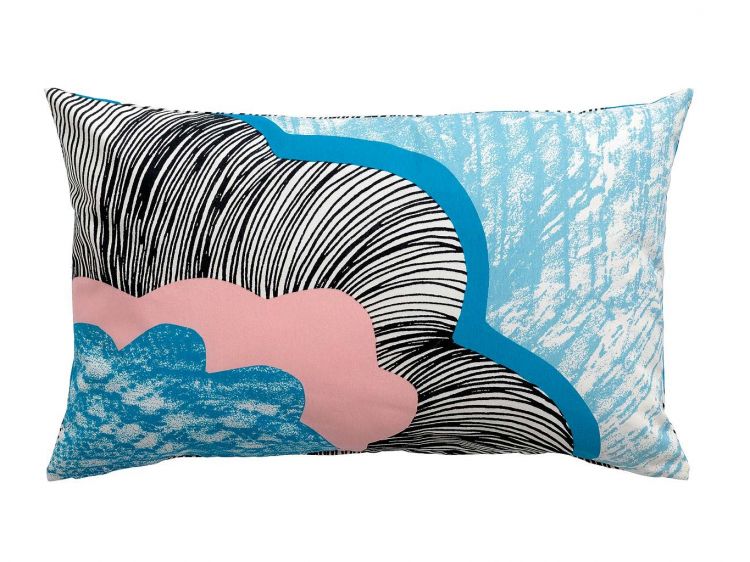 Compare these cushions; each blue is different and transmits different sensations. Hemtrakt and Doftranka covers, from Ikea (€9.99 and €4.99).
Light wood stool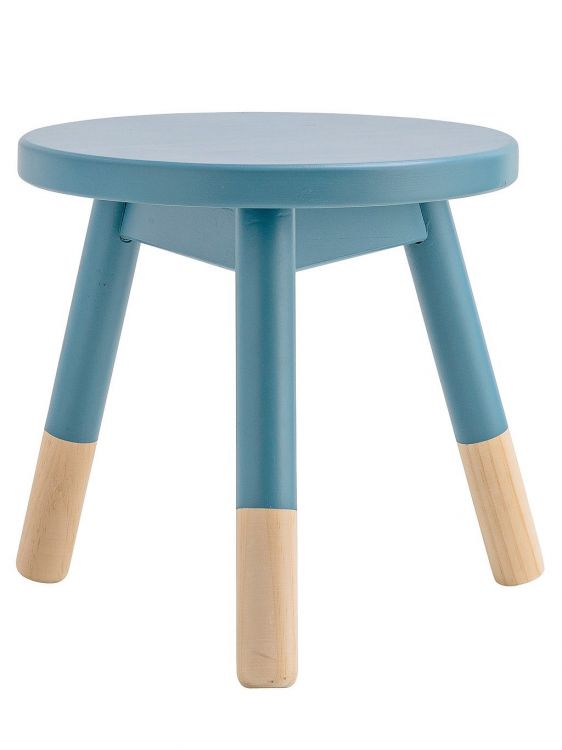 Dusty or powdery tones sweep decoration. Perfect, its contrast with light wood. Stool, from Bloomingville (€63).
Armchair with quilted buttons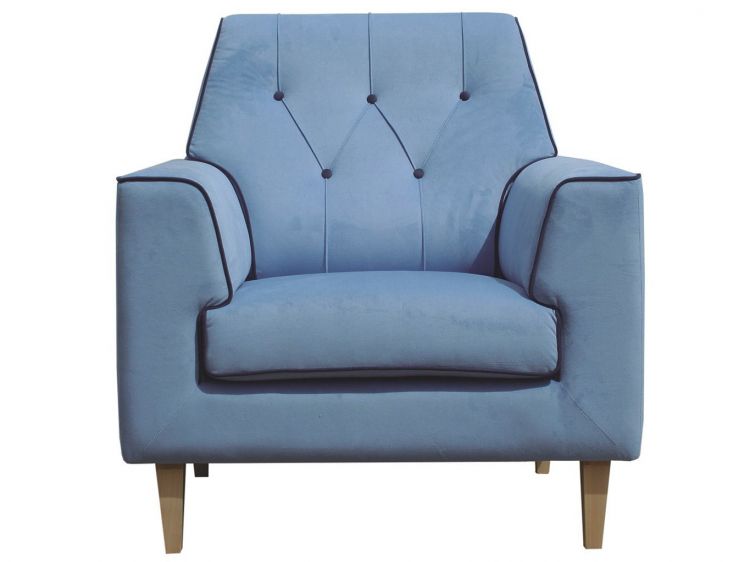 The contrast of blues increases the interest in this chair. The capitoné buttons and the live in arms
and backrest decorate the Beatle design, by La Oca (€695).
Coat racks in blue and pink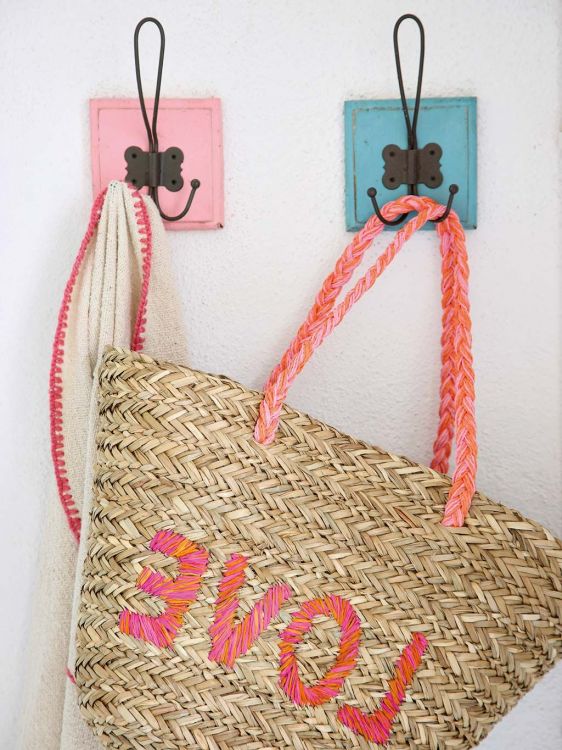 These coat racks represent the tones that
The Pantone Institute, the authority on the matter, announces the star colors for this year.
They are called Blue Serenity (15-3919) and Rose Quartz (13-1520). They are ultra-soft tones that convey serenity and calm, together or separately. Goodbye to the prejudices around blue and pastel pink. When decorating, it is better to focus on emotions.
Blue vases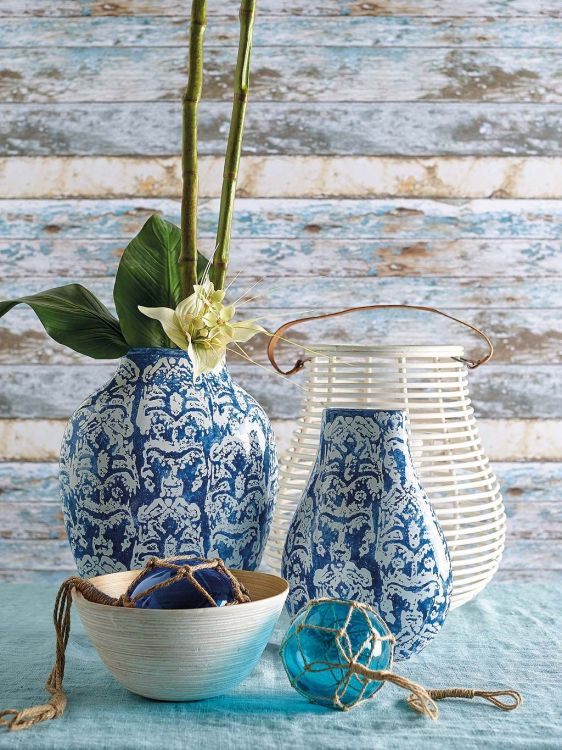 Cobalt blue creates an optical effect in these vases: the white motifs appear in relief. The intensity of that blue is nuanced with a composition that adds pieces of fiber and bamboo, but above all with the lighter and more textured blues of the linen and the wall. From the Parlane firm: Havana vases (€53.90 and €76.90); crystal balls (€18.90 each); bowl (€22.90); lantern (€155) and plaid (€149).
Green bedside table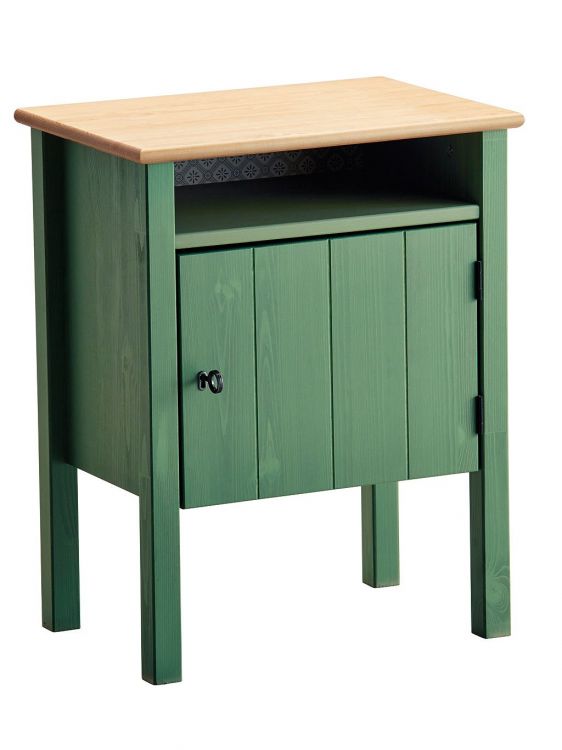 Painted in a dark matte green, this side table takes on a cottage feel. It is the Hurdal model, from Ikea, in solid pine; measures 49 x 34 x 62 cm (€89).
Tropical print table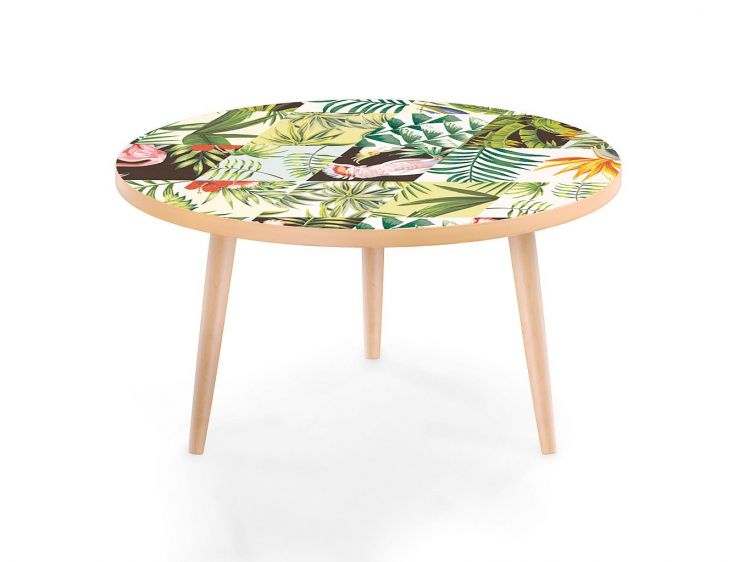 A puzzle of jungle motifs with visual impact. Exuberant and colorful the tropical print of this table, from Really Nice Things; in pine wood (€349/set of 3 in different sizes).
Green fiber chair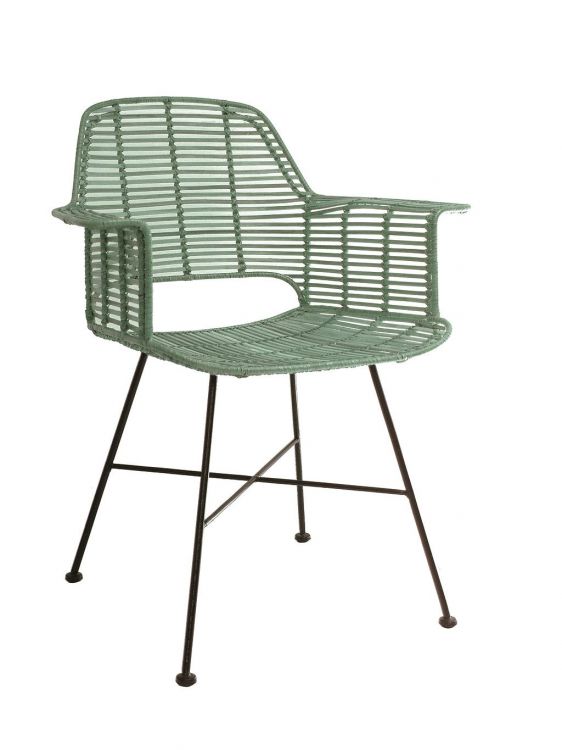 Fiber furniture is updated with rarely seen greens. On the chair, by HK Living, it is a dark tone that enhances the mesh formed by its strips (€249).
Printed cushion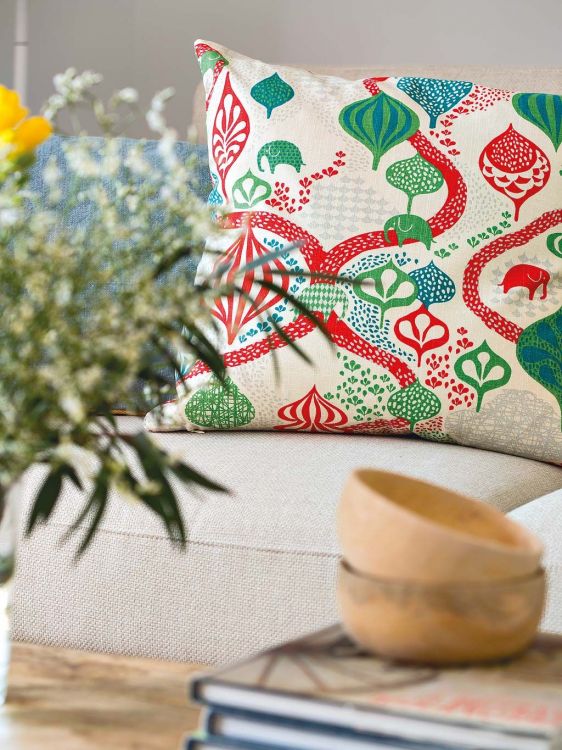 The greens find in the natural tones a serene and discreet background, which invites you to disconnect and rest. How is it mixed with other more intense colors? The cushion in this room is contrasted with bursts of blue and red; quite a success, because that combination enlivens its tone, enhances it. Printed cushion, Nordic Style.
Plant motif towels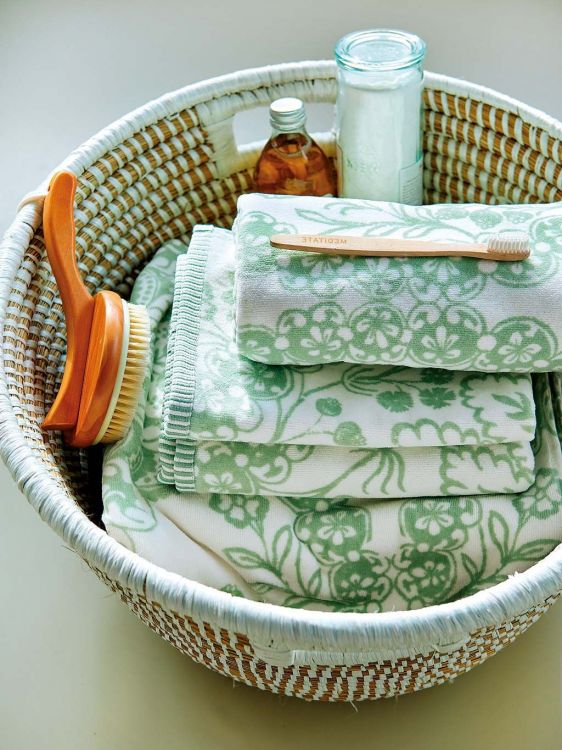 It is a color that balances body and mind and induces relaxation. It is used in all rooms of the house, but it is in the bathroom where its extra freshness is most evident. With these vegetable motif towels in a chalky green, you may feel their anti-stress effect. From the Pip Studio firm, Lacy Dutch model, in cotton (from €4.95 each).
Green bench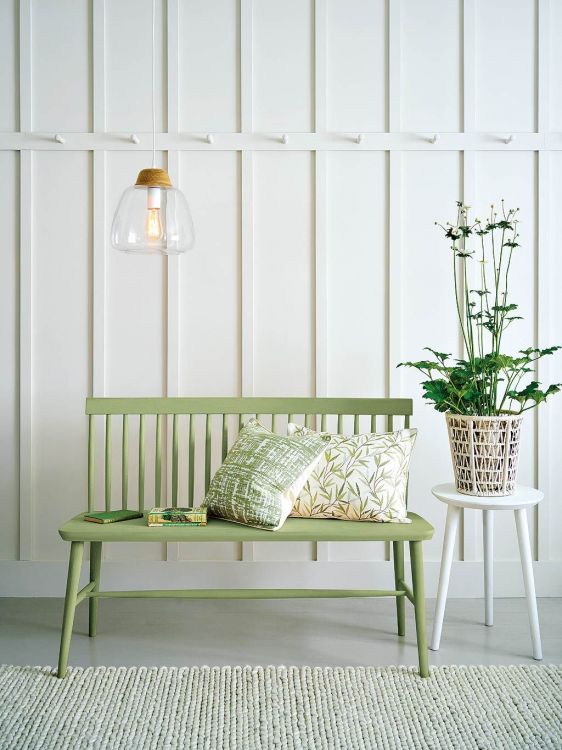 Associated with nature, it transmits well-being. Light tones visually expand the space, but dark tones, like pine green, are somber and can overwhelm; it is advisable to illuminate them with a light palette. From Laura Ashley: Elgin bank (€555); cushions (€68 and €77); table (€145); lamp (€155) and rug (€425).
Orange sofa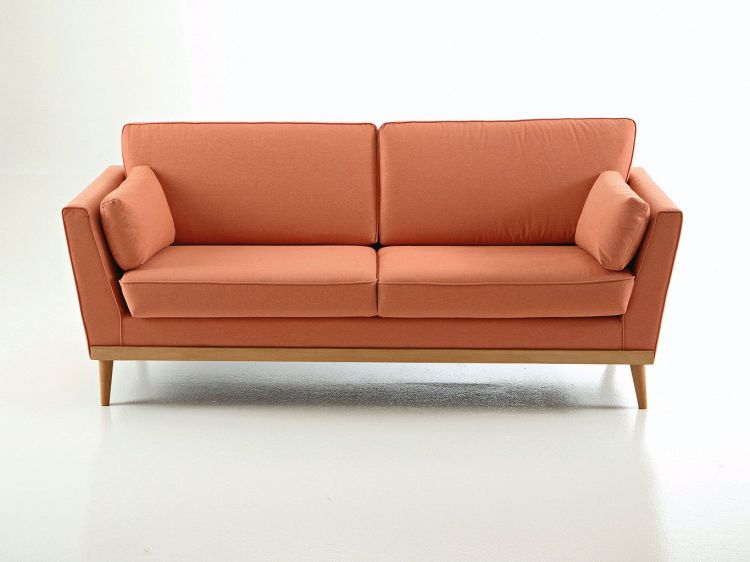 The warm counterpoint to a natural palette: orange tones and light tiles. The color of the Tasie sofa is similar to clay, but in a chic version; is from La Redoute (from €999).
Side table in yellow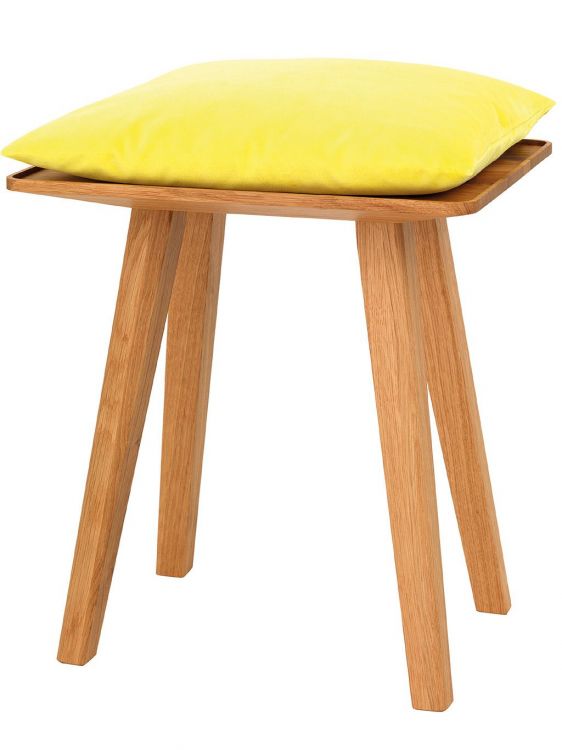 Very functional, this stool is also a side table. The Nini model, from Schönbuch (€307), exudes joy with the cushion from the Kvdrat brand (€107)
Wood table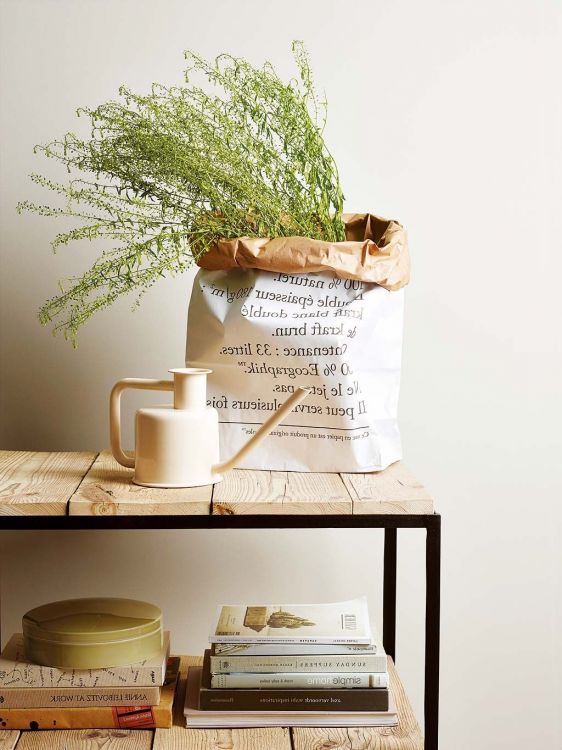 If it is already difficult to decide which tone to choose for the walls between two or three blues, for example, it is even more difficult in the case of several natural tones. The differences are subtle, right? This front is painted with the new color 1024 Timeless, from the Interiores Majestic range, by Jotun (from €13.9/litre).
Wooden chair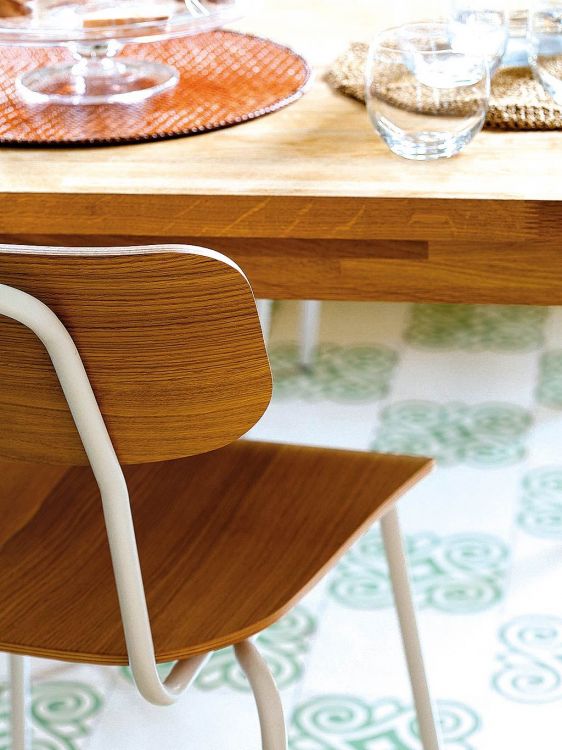 Oak, birch, pine… are shades that harmonize with cream, linen, ivory and bone colors. The union of these two ranges creates welcoming and balanced environments. Just imagine the effect of a raw rug on a platform, to know for sure that they complement each other well. Chair, from Habitat.
Wicker mirrors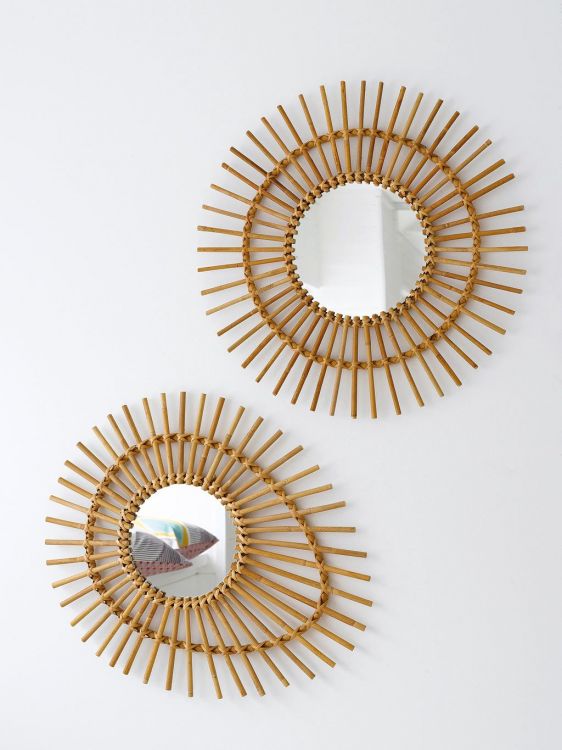 Wicker accessories go well with raw tones. In the shape of the sun and an eye, Nogu mirrors, by La Redoute (€59.99 and €69.99).
Flexible lamp in natural wood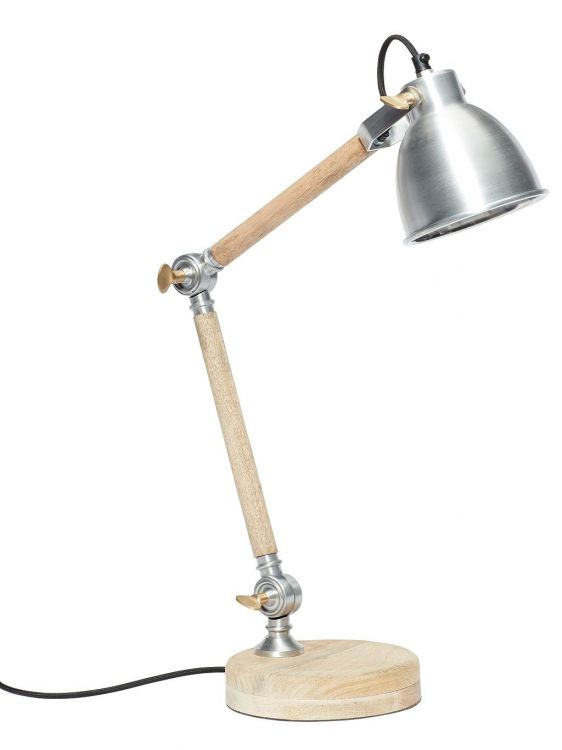 The texture of light, untreated wood…
enriches a decorated environment with a natural range. Flexo, from Hübsch (€150).
Cotton and linen armchair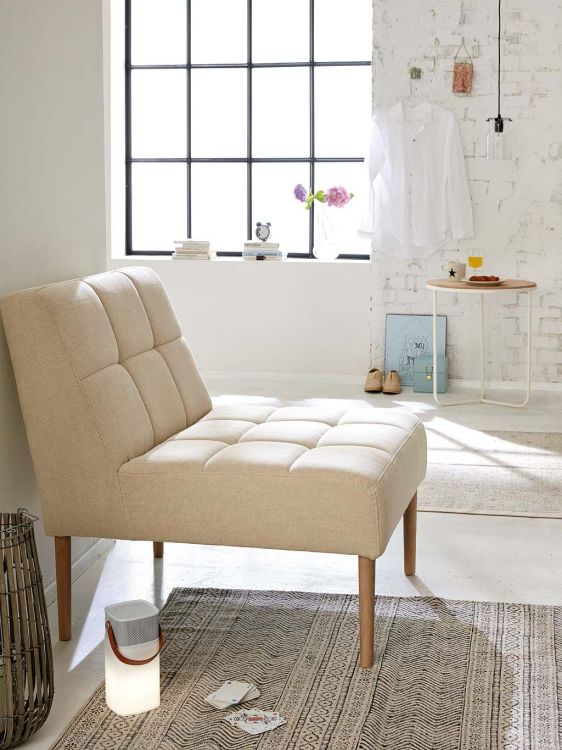 Discreet and serene, the natural tones transmit warmth, without subtracting luminosity. To prevent an environment decorated in this range from being monotonous, it is recommended to mix textures and contrast with some dark brushstrokes, such as taupe, mink or black! Armchair, by Car Möbel, in cotton and linen (€299
Metal bedside table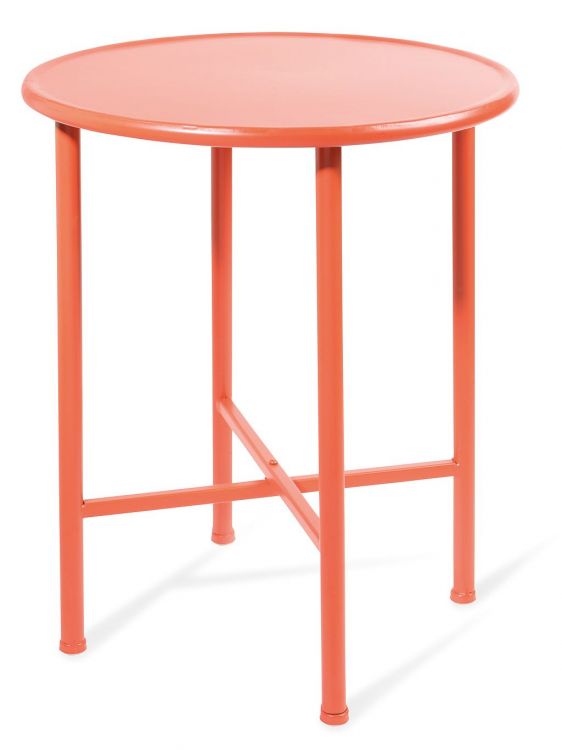 In an orange tone, which lifts the spirit. The Capri table, from Maisons du Monde, is in metal; measures 35 x 41 cm (€29.99).
Demijohn in fuchsia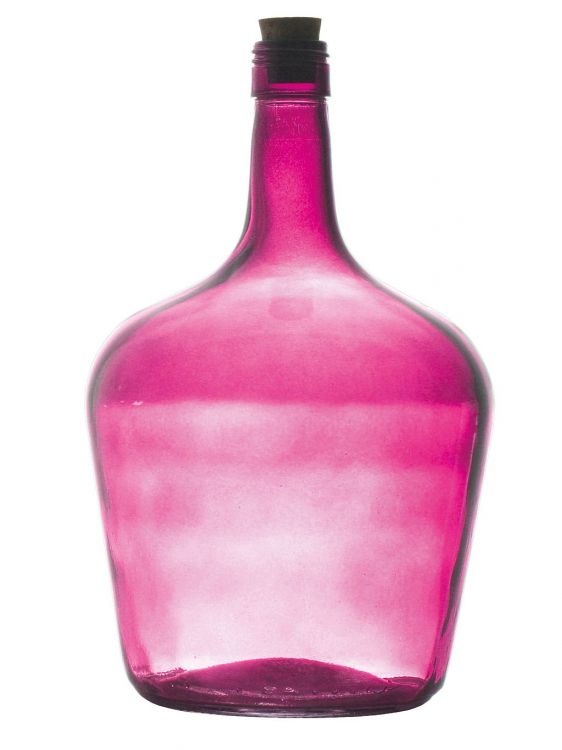 Intense pinks ooze glamour. Fuchsia accessories arouse maximum interest. Demijohn, by HK Living (€21.80).
Plastic paint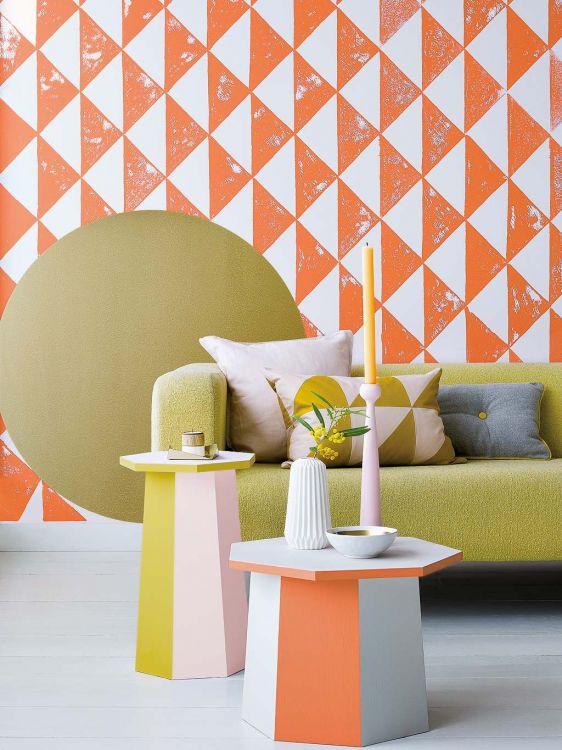 Tangerine, lime, lemon, pistachio, turmeric… along with fluorine tones, they are exciting, energizing and lively. They have a great impact on the decoration and on the mood! On the wall and tables, plastic paint from the Colors of the World collection, by Bruguer (€23.95/4 l).
Melamine bowl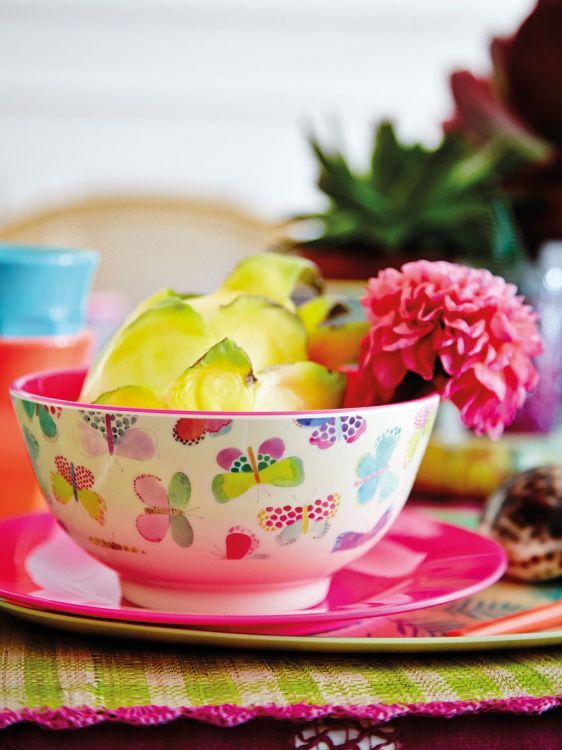 The mixture of intense colors in the presentation of a table already whets the appetite. In this case, green and fuchsia are combined, with a multicolored butterfly print that includes, of course, the previous tones. Kitchenware, by Rice: melamine bowl (from €7.90).
Yellow cushions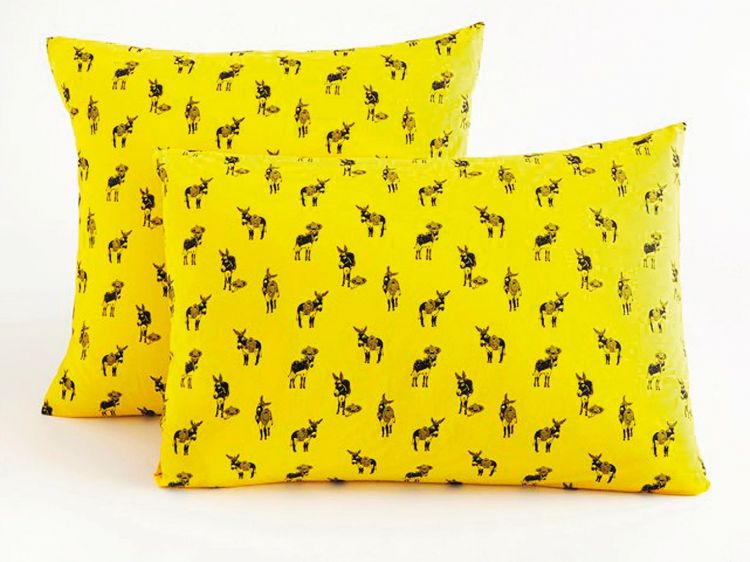 Radiant and luminous like the star king, the yellow
it is pure energy. Bring the sun in with details like these cushions from La Redoute (€19 each).
Lamp with spherical lampshade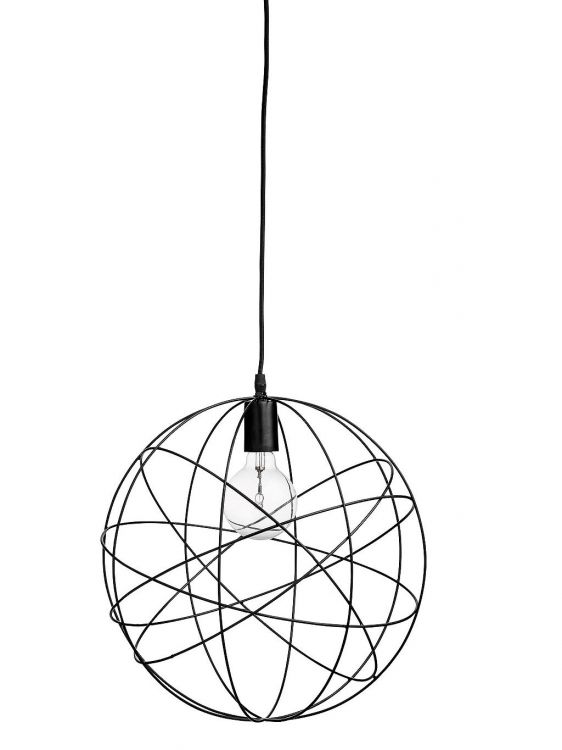 Black lamps are focal point. In this Bloomingville model, the light bulb seems to float inside the spherical lampshade (€169).
Glass vase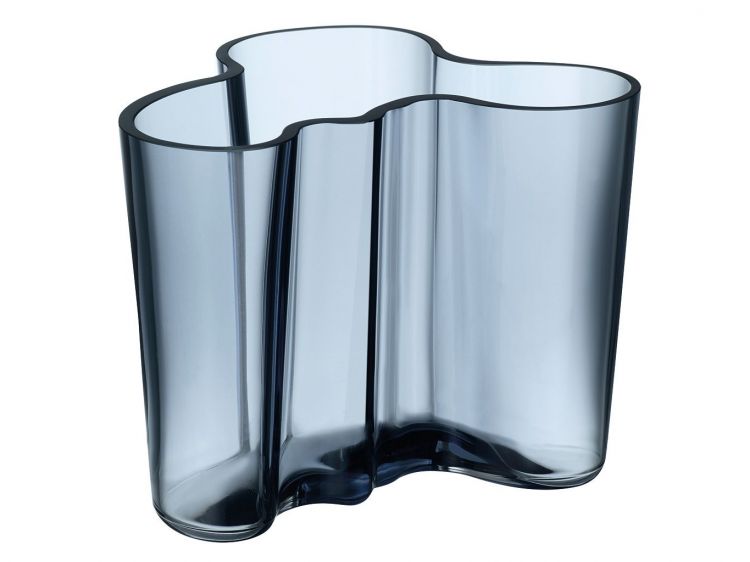 An elegant game of transparencies that of this sinuous vase. It is the Aalto vase, created by this designer in 1936 and edited by Iittala, who names the color of the glass Storm Gray (€149).
Cotton pouf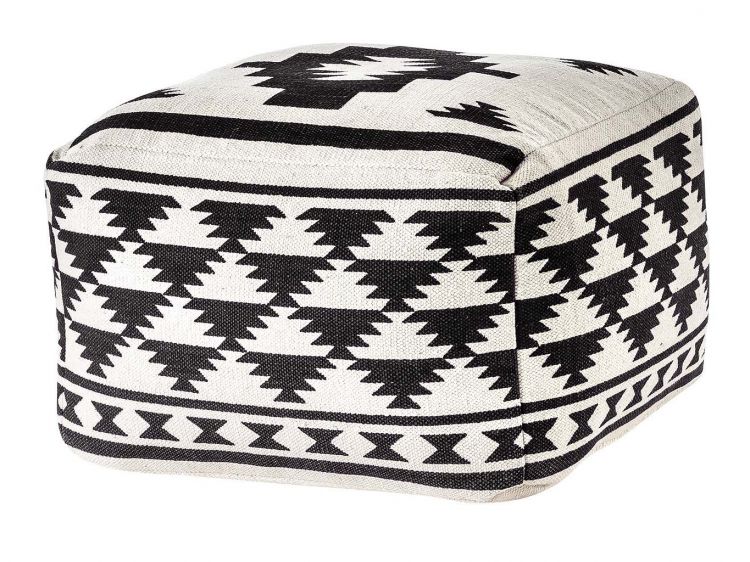 With a print that fuses ethnic and Nordic styles. It's the Agag pouf, from La Redoute, in cotton; measures 60 x 60 x 40 cm (€79.99).
Teapot in black tones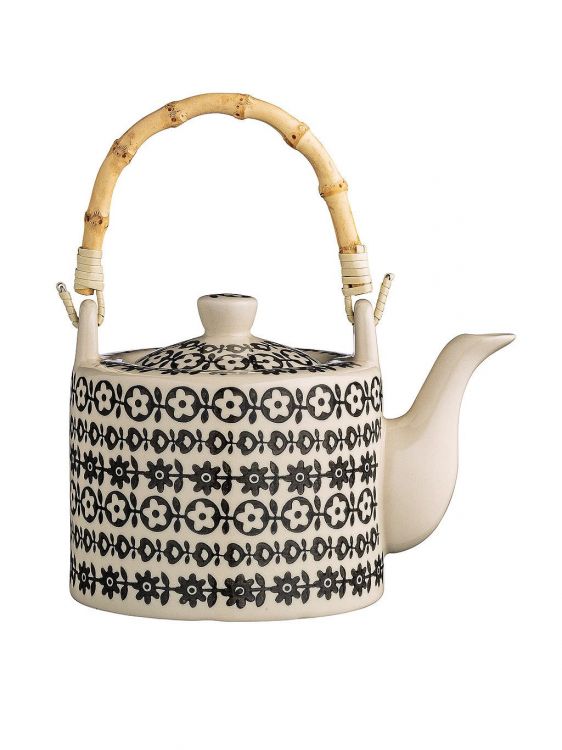 Black also reaches ceramics. You will see its contrast with white in the kitchenware pieces.
Cushions and accessories in black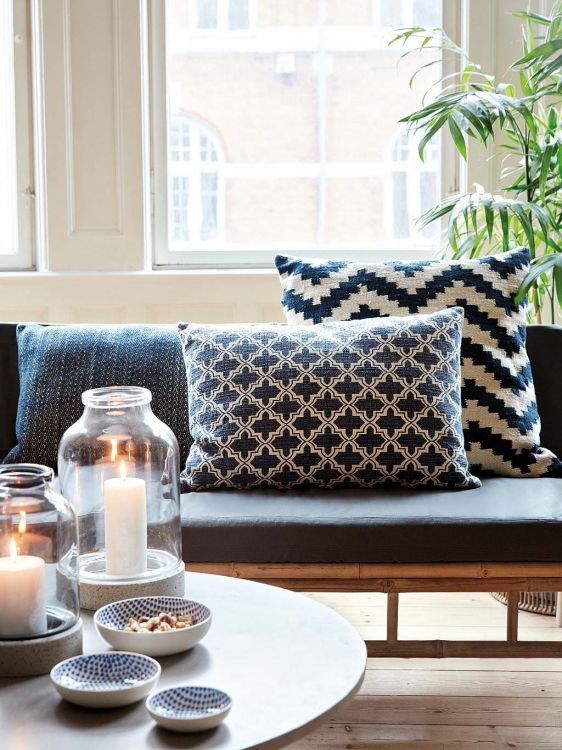 Dark gray, so present in urban environments, now competes with black to decorate interiors. However, in this duel there is no reason to have won: combining several shades of both colors is a success because they complement each other. It only remains to add some white brushstrokes that illuminate them. Cushions (€65 each) and accessories, from Hübsch.
Sisal rug with pink trim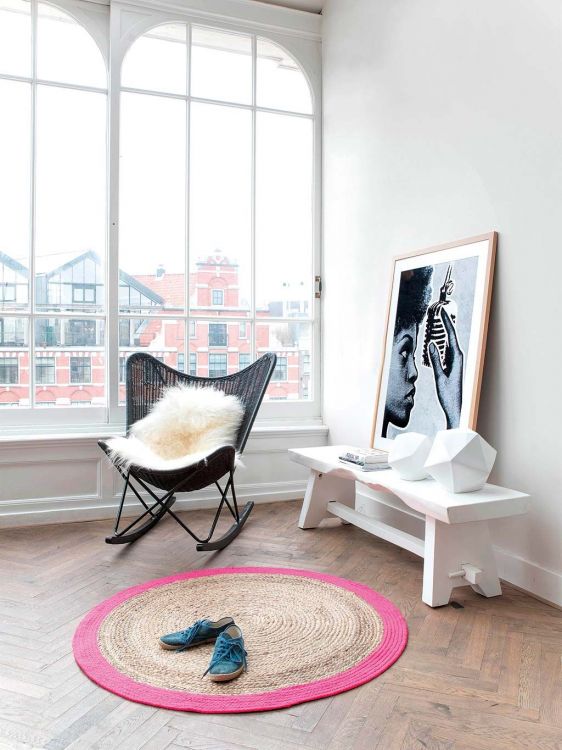 A cute sisal rug with a pink trim breaks up the black & white duo, omnipresent in this corner. An audacious play of colors that energizes any environment with a decoration based on this reduced palette. Other trendy color options: mint green, pastel blue, coral… Furniture, painting and rug (€69.95) are from HK Living.