Mediterranean houses are a model of architecture and decoration characterized by having many influences, due to the clear fact that there are many countries focused on their coasts, constantly introducing, "from Algeciras to Istanbul" , all the characteristic aspects of their own culture.
Mediterranean house plans are inspired by Moorish, Italian and Spanish architecture. They have stucco or plaster exteriors with shallow red tile roofs. Along with large windows and exposed beams, Mediterranean-style homes include patios or gardens to catch the breeze.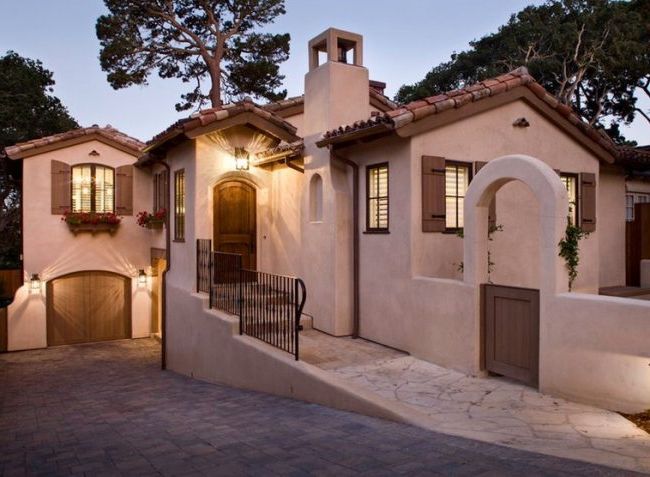 Facades of Mediterranean houses
If you're like most people, when you hear the word 'Mediterranean', deliciously flavorful cuisine and full-bodied red wines come to mind. You can think of white houses on top of cliffs and the blue waves of Santorini. Perhaps you think of the fields and wineries of Tuscany, the architecture of Valencia, or the twinkling city lights of Monaco.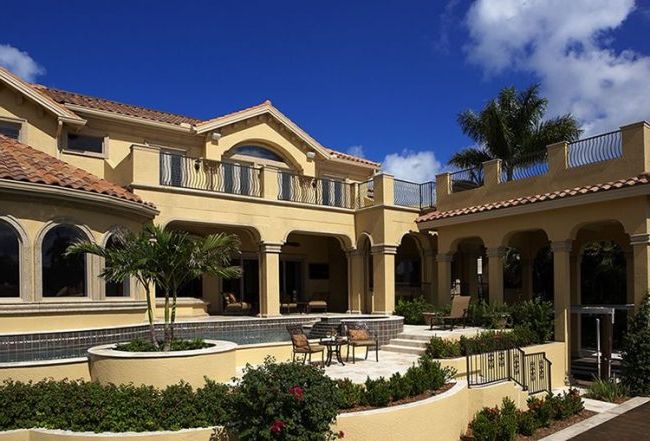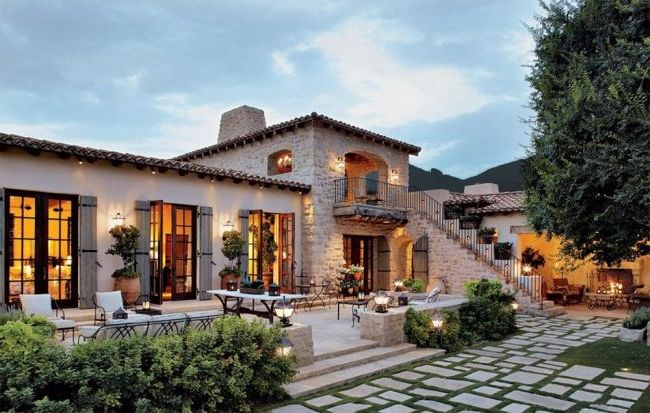 You can even conjure up images of picturesque white-sand beaches and blue-green waters off the coast of Turkey, or tapestries hanging in a Moroccan market. Whatever it is, Mediterranean culture has had a profound impact on the world with its food, music, and of course home décor.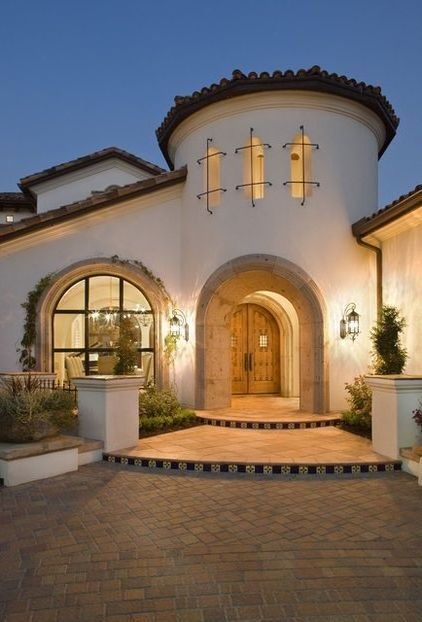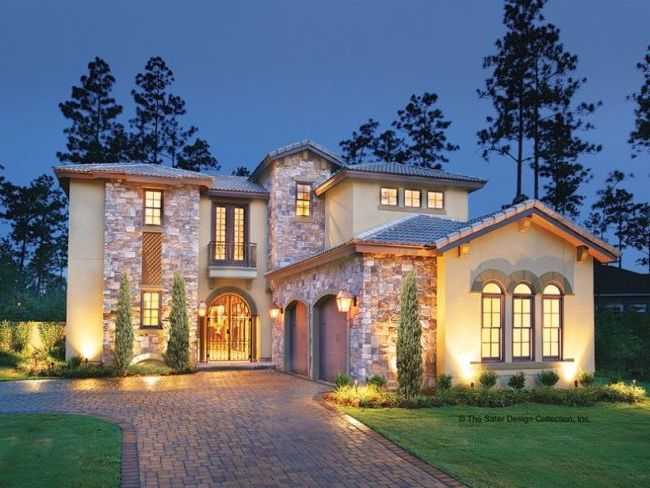 Arches, columns, many bars and gabled roofs with tiles are some of its main features. From wrought iron fences in the garden, stucco on the walls and terracotta floors, the Mediterranean influence is everywhere.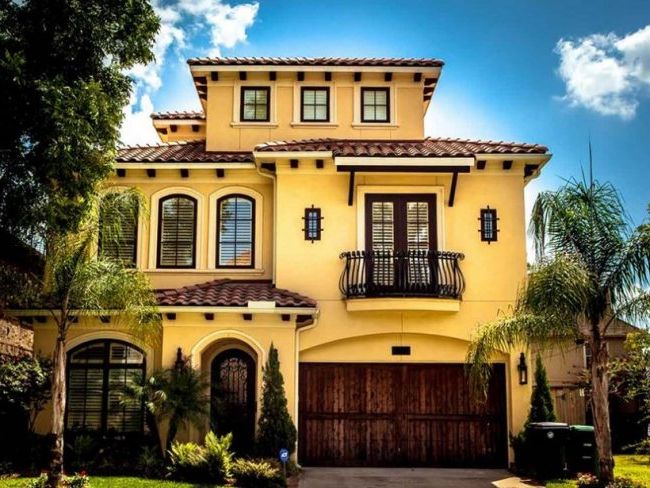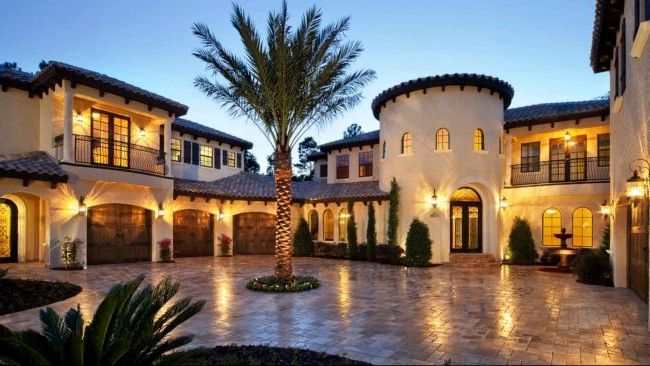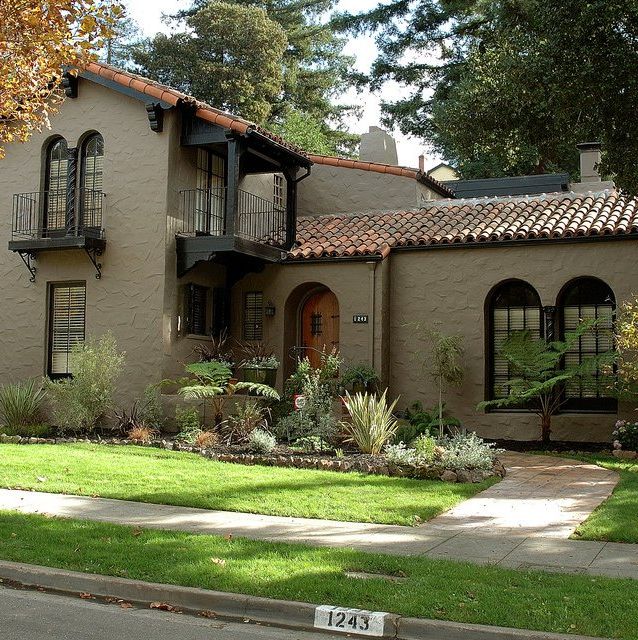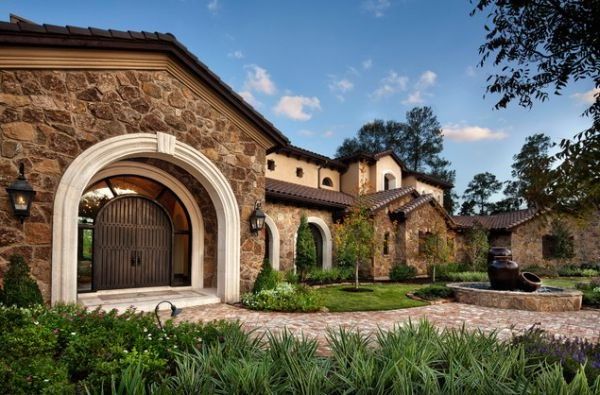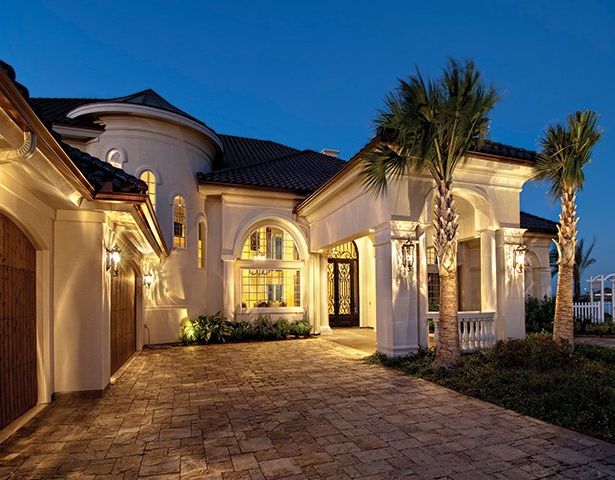 Interiors of Mediterranean houses
The predominance of white is something common in interiors, since it is applied very frequently to walls and ceilings, and even to armchairs, leaving only possibilities to vary the color with some natural wood furniture and few other things.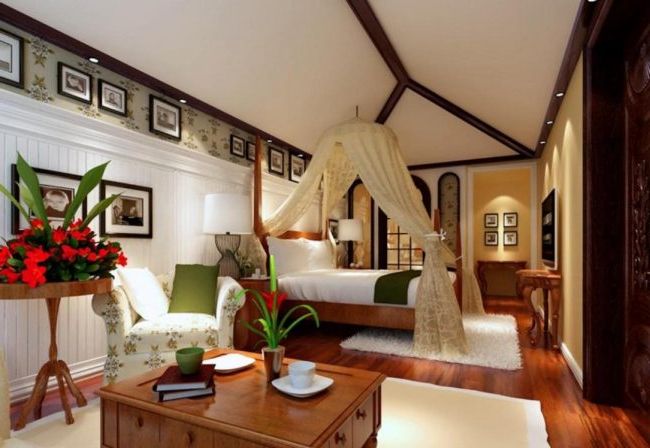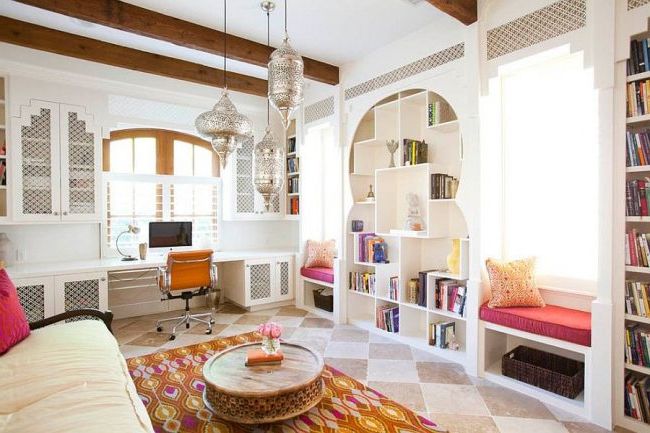 The trend is to take advantage of maximum sunlight and therefore have large windows that are, as far as possible, facing the sea. The white walls contribute to spread the luminosity, in all the rooms.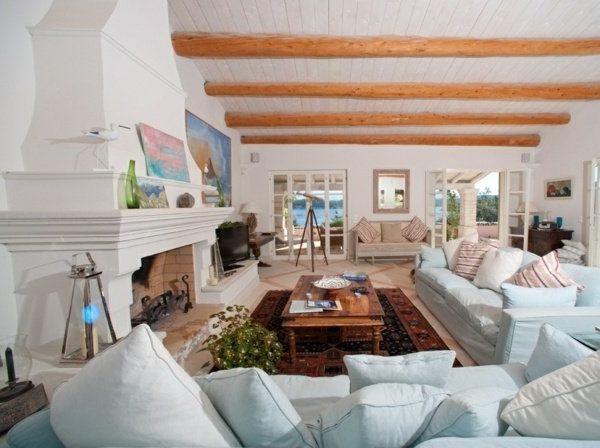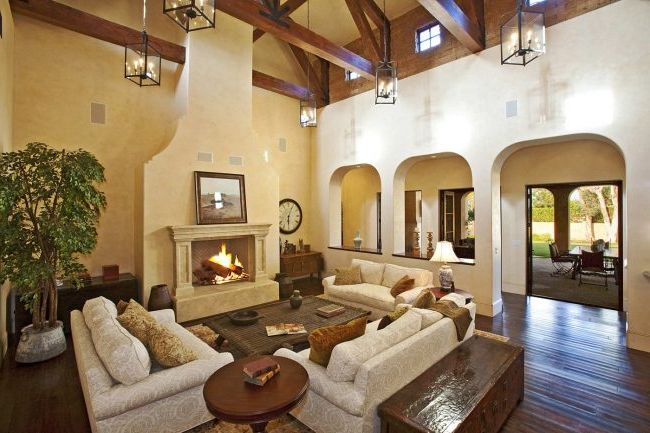 One of the keys is to choose colors that imitate nature or inspire a Mediterranean feeling and decorate the walls, furniture and accessories with them. Colors like deep blue, warm terracotta tones on floors and walls, even lavender yellow, cream and beige mimic nature. Try to choose these shades and your home will light up.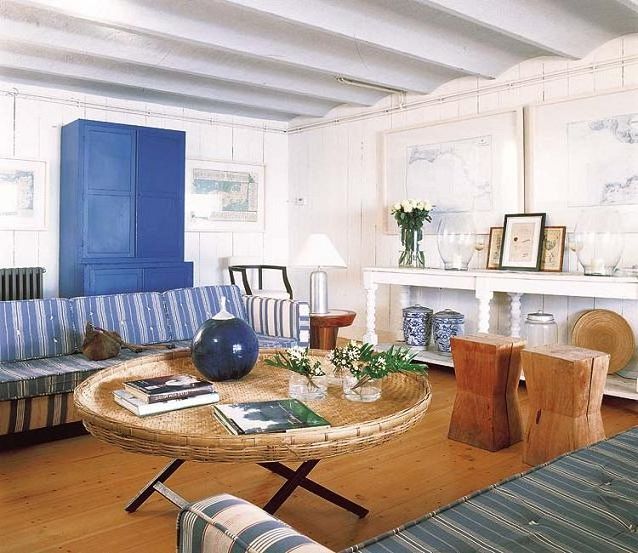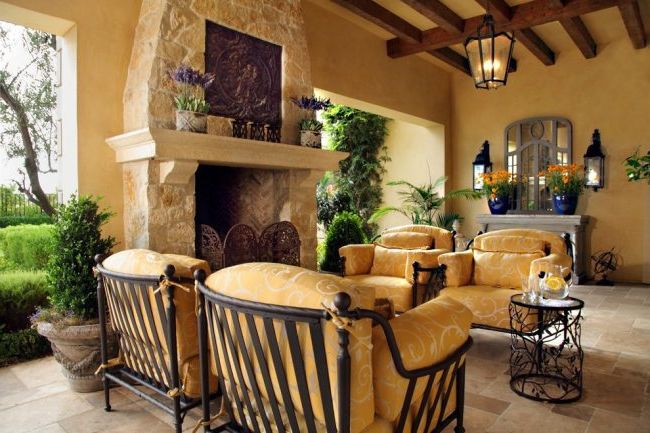 A very popular style in interior decoration is the Mediterranean style. It is a decoration that seeks to reflect warmth and memories of nature such as the sky and the sea. It is a decoration that is based on being relaxed, transmitting sensations that we usually experience on vacation.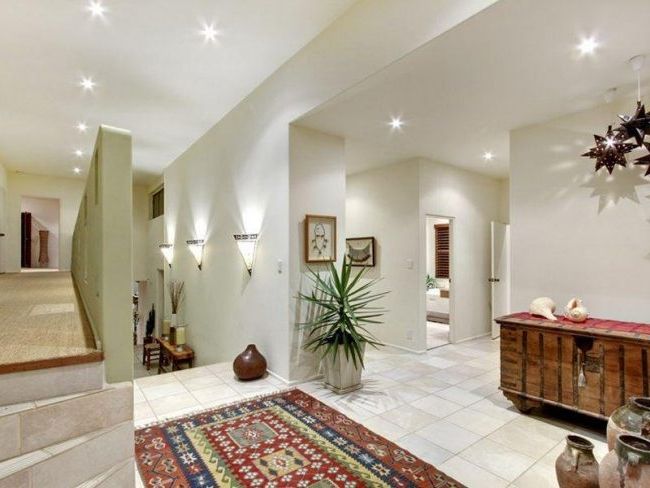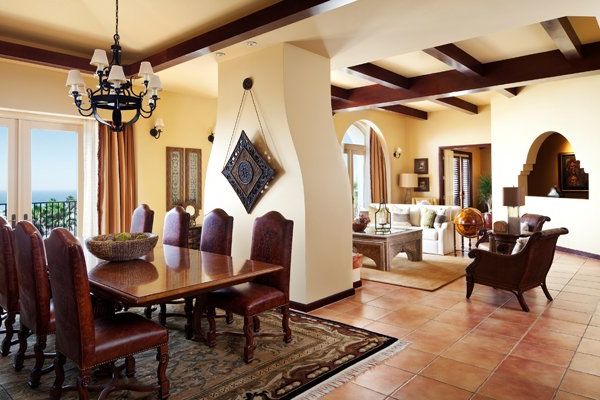 The Mediterranean style in decoration is based on emphasizing sunlight, letting a lot of sun enter our home and giving us visual warmth. The colors used in Mediterranean decoration are responsible for transmitting joy and vitality.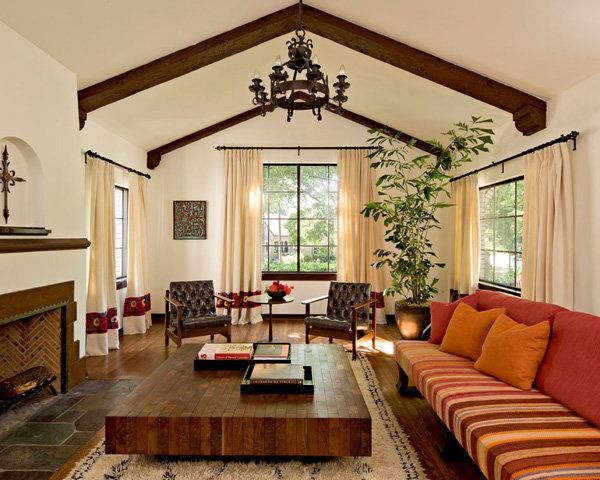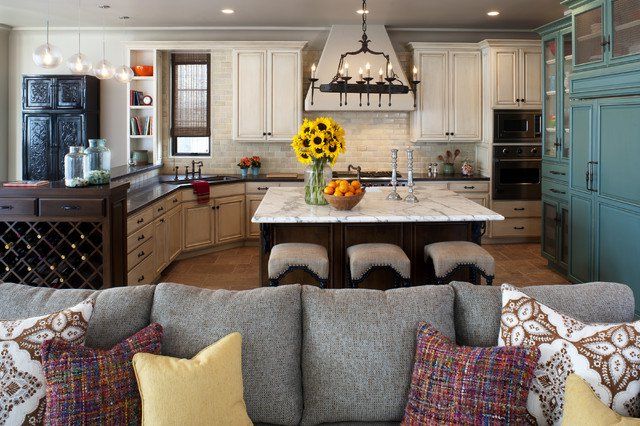 The main characteristics of this style are the introduction of stone walls, wooden ceilings and walls in nude tones. This provides a more welcoming and warm image, typical of the Côte d'Azur.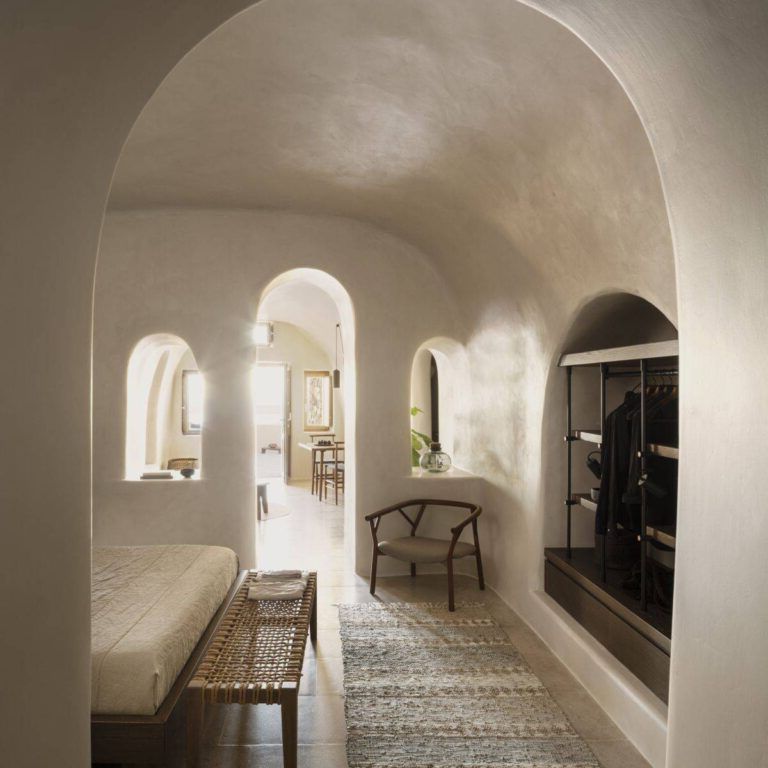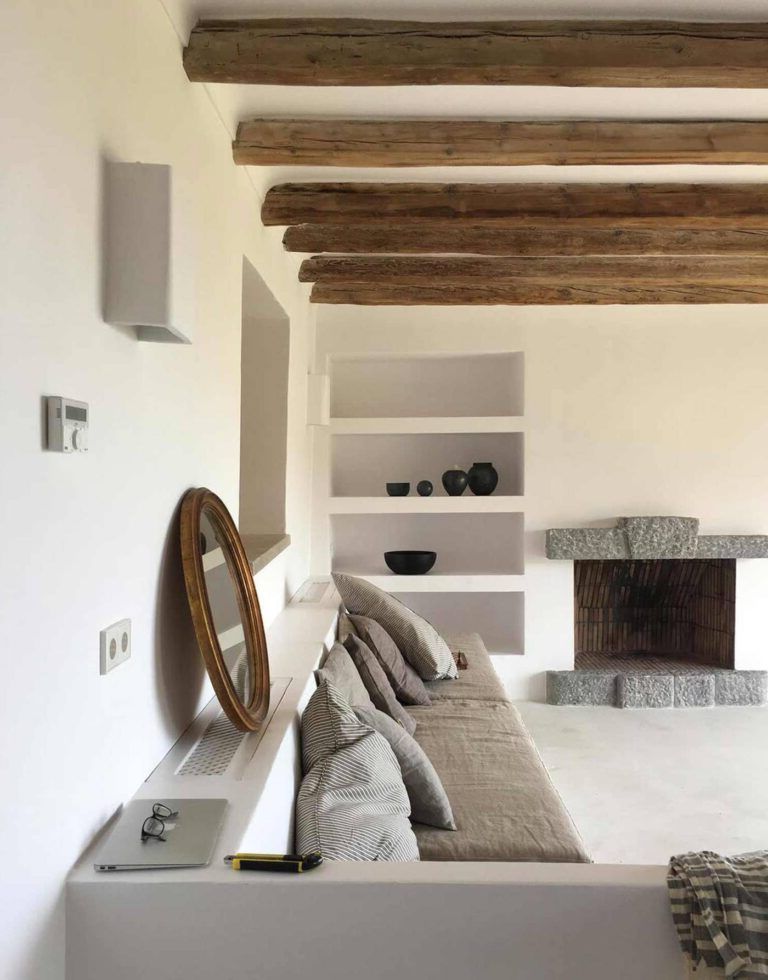 Indispensable in any home in the Mediterranean: a cellar. Gastronomic life revolves around wine, so having a good space dedicated to it is something that everyone likes to do.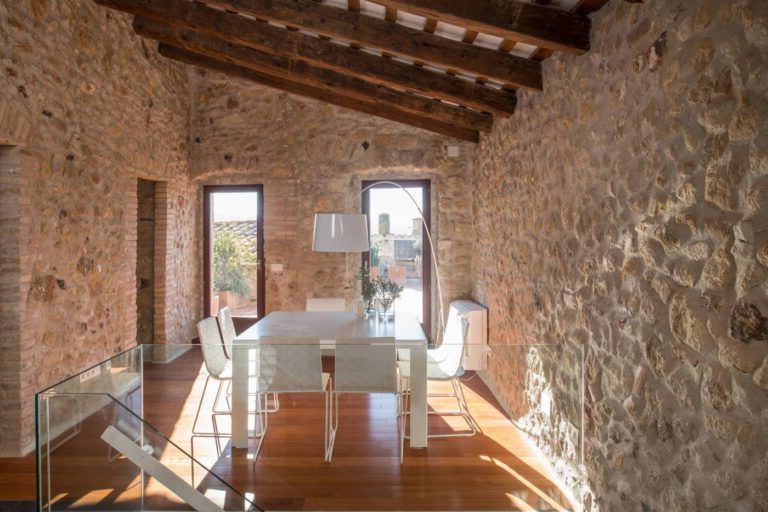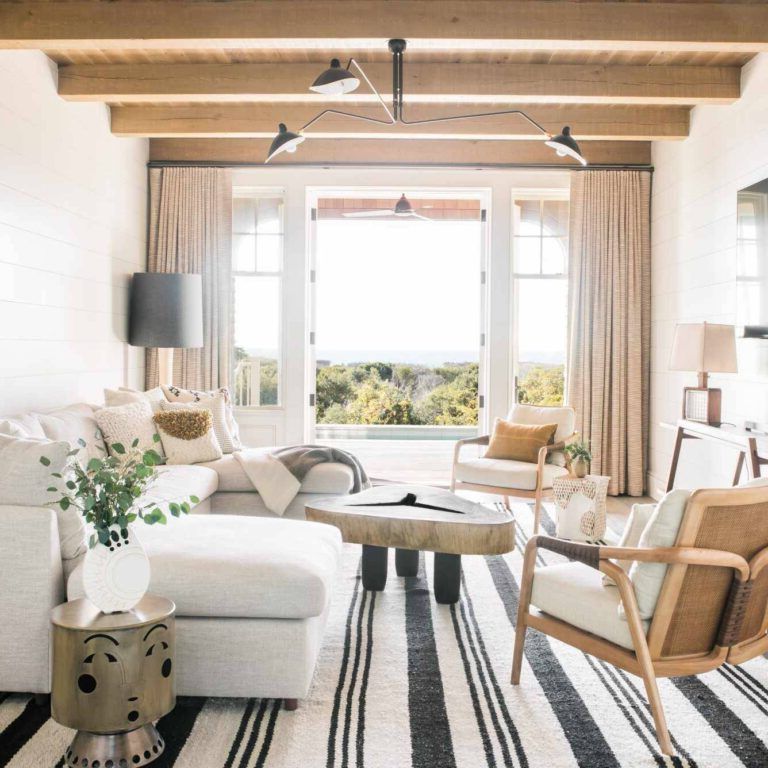 Patios and gardens of Mediterranean houses
As it is so linked to nature, having spaces to share moments outdoors with family and friends is essential. If you have space in your garden, you should focus on achieving a comfortable place, with seats and tables, to be able to sit down and enjoy the sun and the breeze.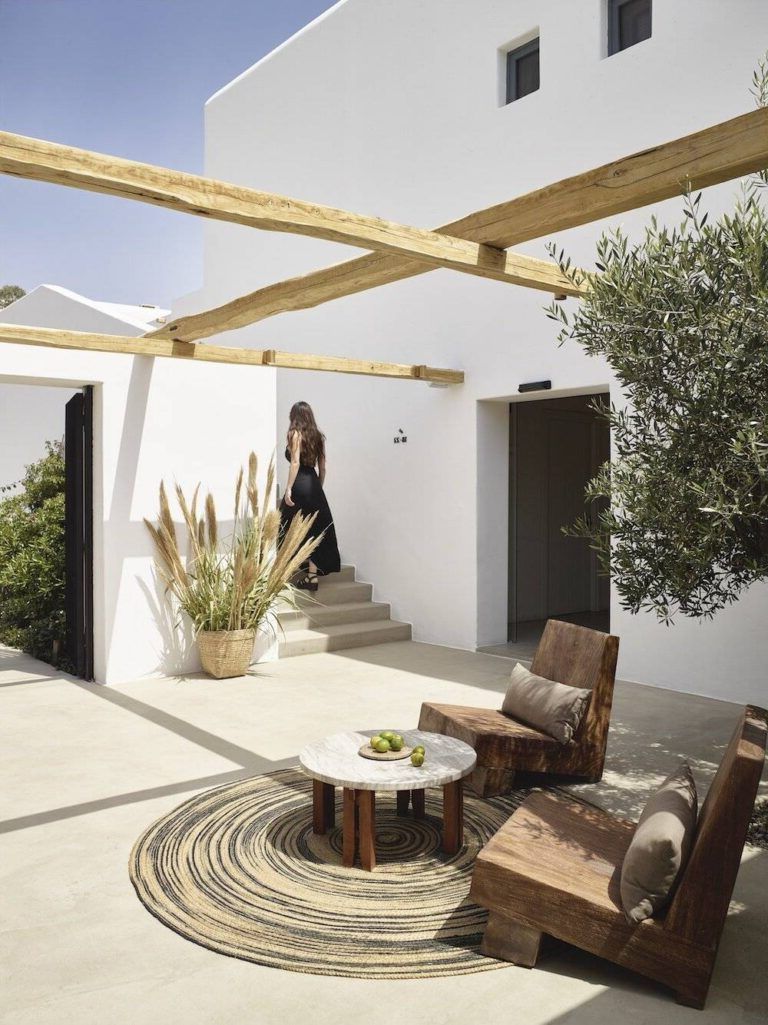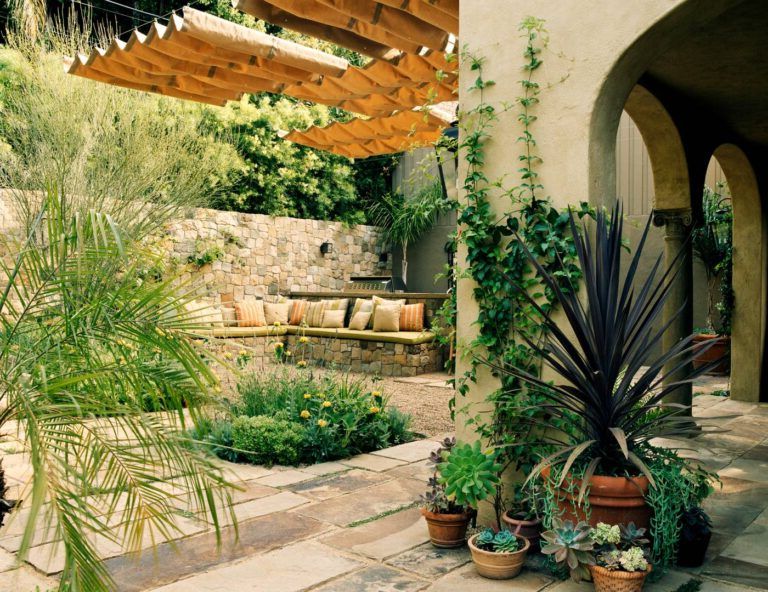 One thing to keep in mind is that Mediterranean people are especially conscious of their outdoor spaces. Because much of the region experiences warm, sunny weather for most of the year, people spend a lot of time outdoors.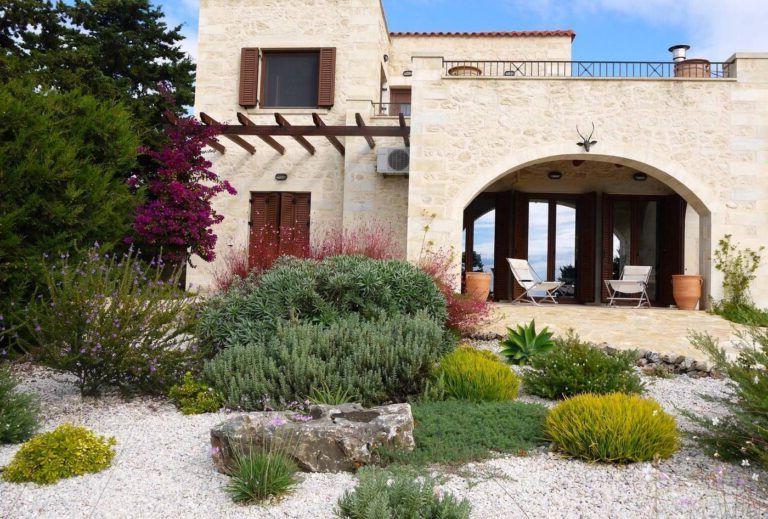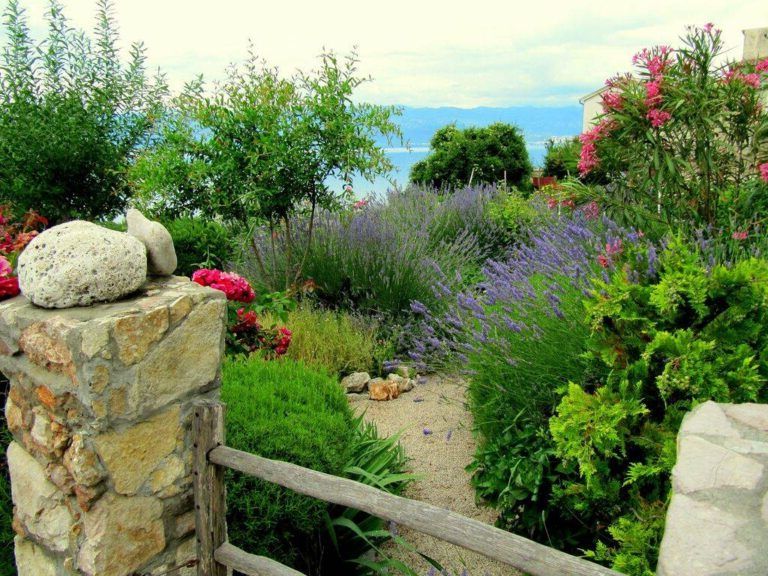 The style is characterized by the combination of rustic elements with mosaics and traditional tiles in shades and shades of color that give us a feeling of antiquity. Choose tiles on items like mirrors, tables, and patio furniture.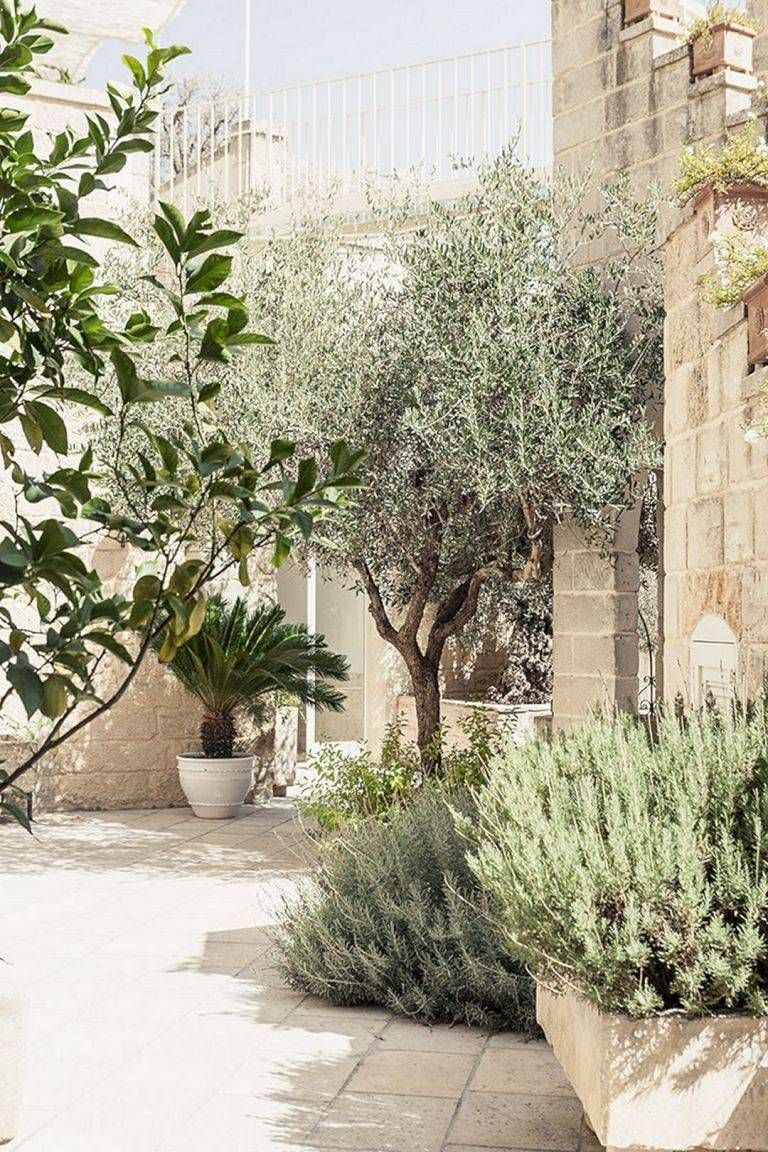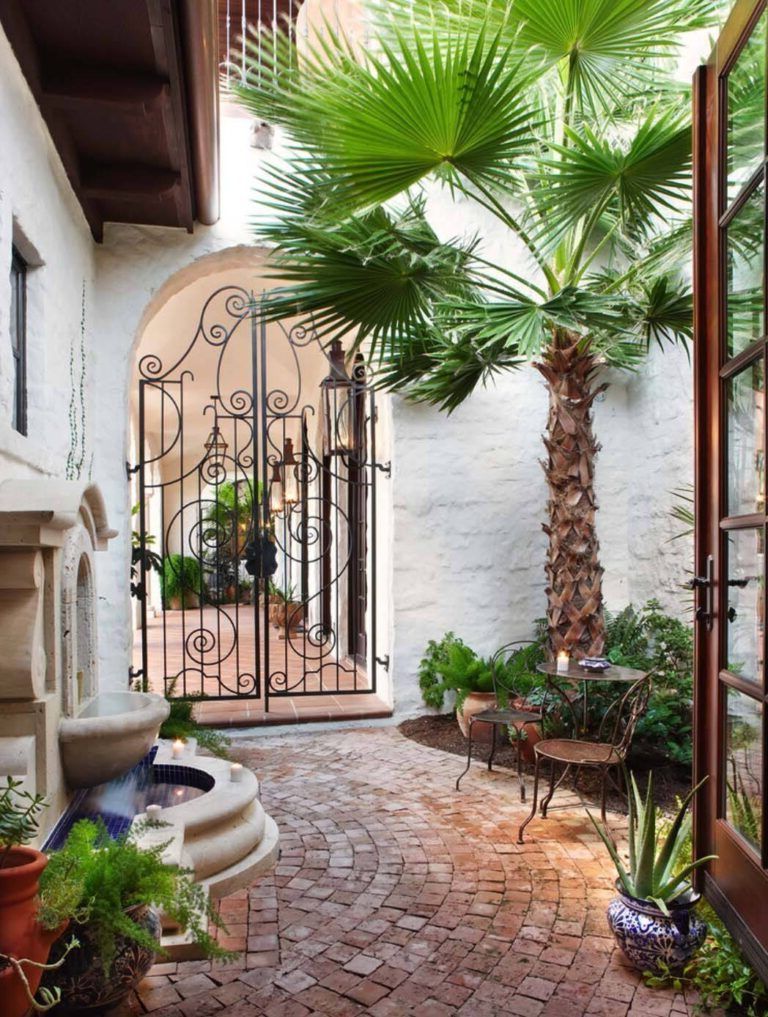 The exteriors also have many things in common; the pool, no matter how small, is inevitable, while the floors are generally tiled, with the exception of the stairs, which are often made with decorated ceramic tiles.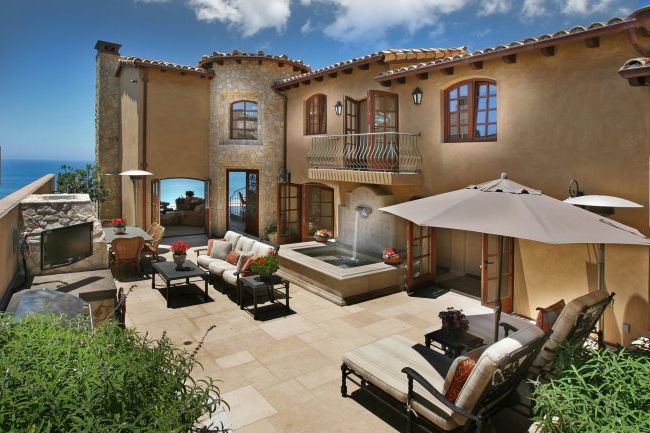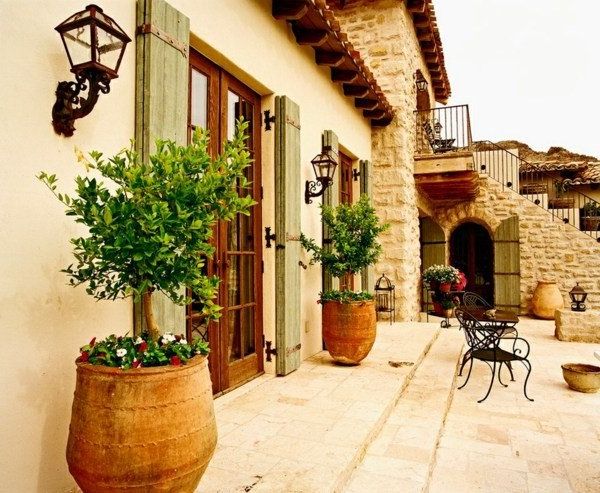 It is classic to find a fireplace in the patio, to accompany evenings at night, while wicker furniture, with cushions in white or raw colors, are the most usual.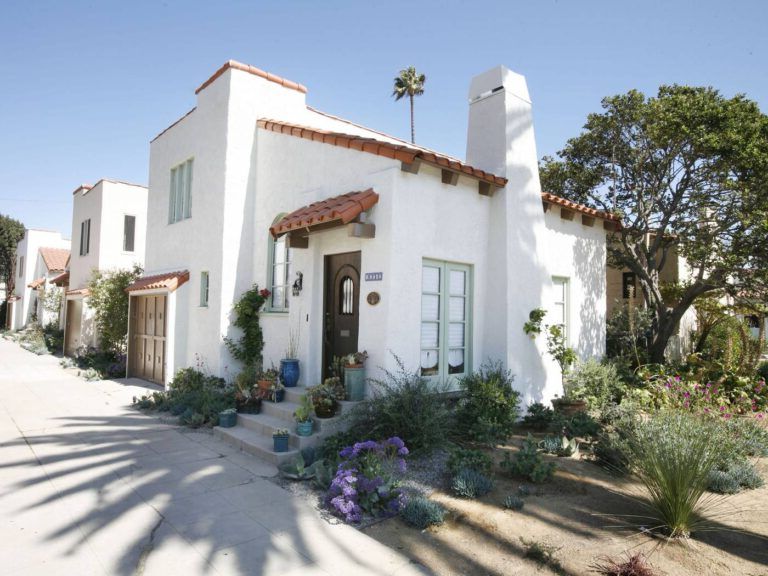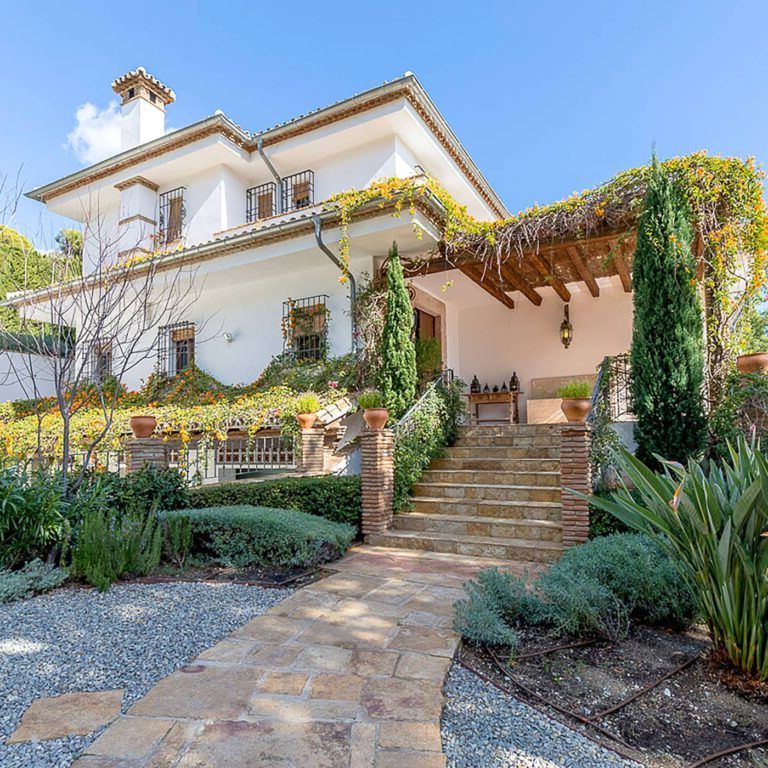 This style is highly influenced by Moorish details and ornaments, we must not forget that the Moors inhabited this area for many years.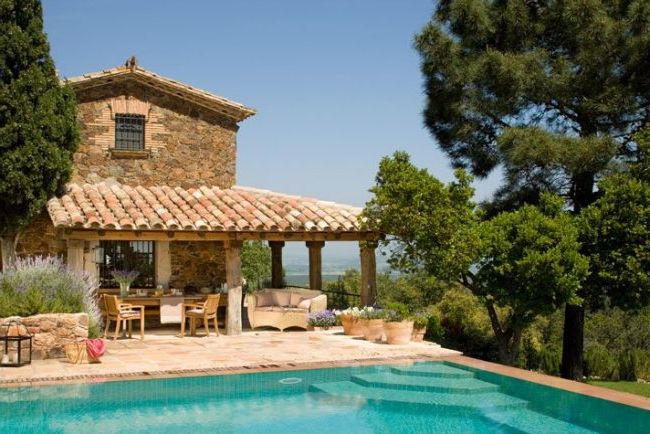 Greek houses
Another very interesting Mediterranean style of interior decoration and architecture that is worth learning about is the traditional Greek style. We show you this style through some houses built by hand following all the beautiful and attractive guidelines of this aesthetic. It will surely help you understand the Greek style even more and perhaps inspire you to bring some details to your home.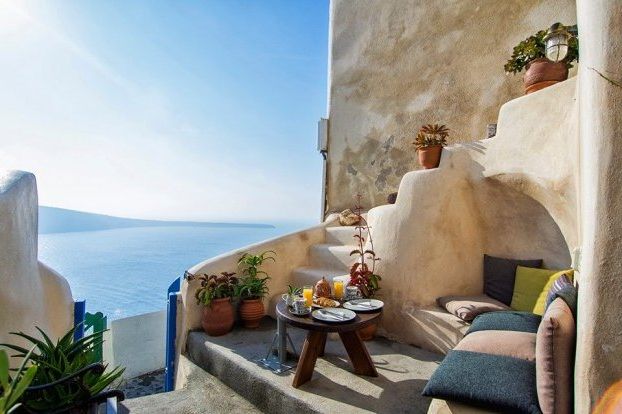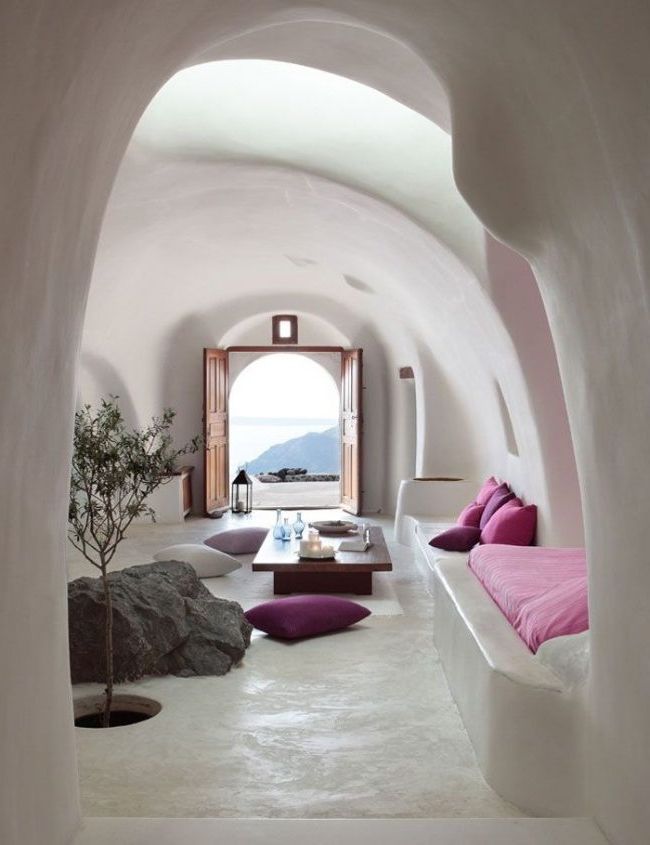 The Greek style is characterized by the use of white color, the surrounding shapes in finishes, even in rigid constructions such as stairs. The idea of using curves is to soften and create a relaxed atmosphere.
Many Eastern philosophies ensure that rounded shapes are the ones that best suit the human being, making him feel in harmony with his environment. It is also characterized by the minimal use of storage, as the emphasis is on space and the minimalism of the rooms.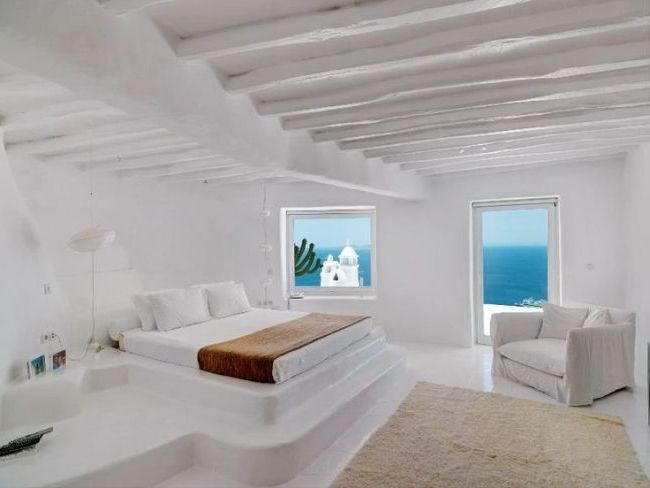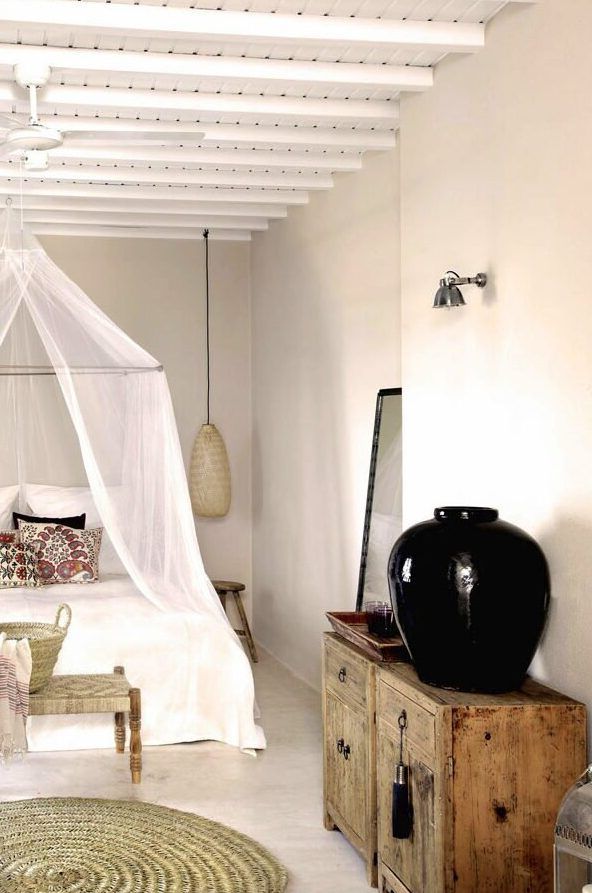 It is a perfect style when we are looking for relaxed and harmonious spaces. Touches of color can be added very easily, through accessories and decoration elements.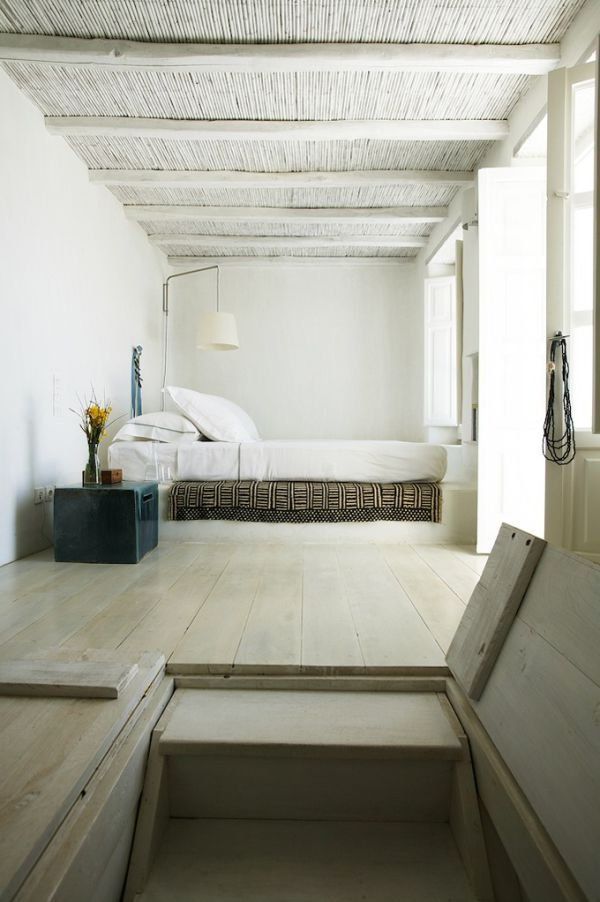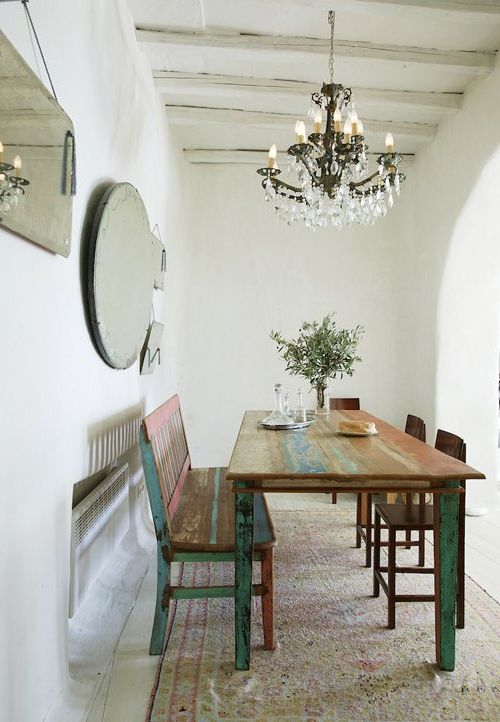 If you like the Mediterranean style, you will surely like:
Interiors of rustic houses 40 photos of design and decoration