Art is not only the final touch of a room, art reveals the personality of the inhabitants of a home. It's also an easy way to add color, pattern, and interest. And we can also find very cheap options.
We show you some ideas of decorative paintings that can be used for wall decoration.
Black and white decorative paintings
A couple of black and white prints make a powerful statement in this blank space. Definitely, some very simple decorative paintings to make at home.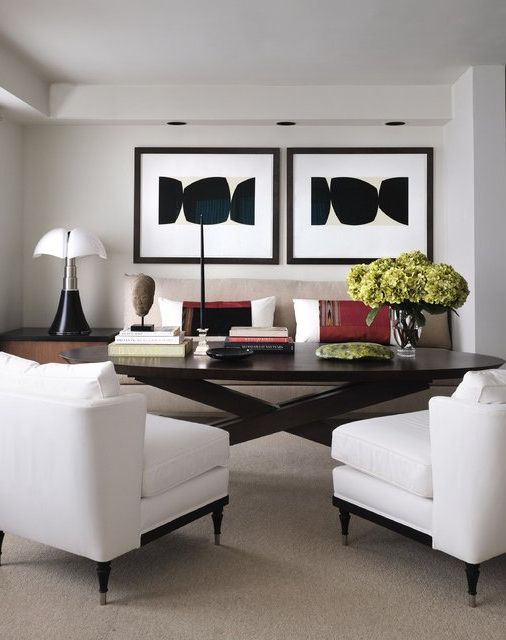 Professionals know that oversized illustrations play an important role in any type of decoration. If you like art, choose large pieces that fill the space.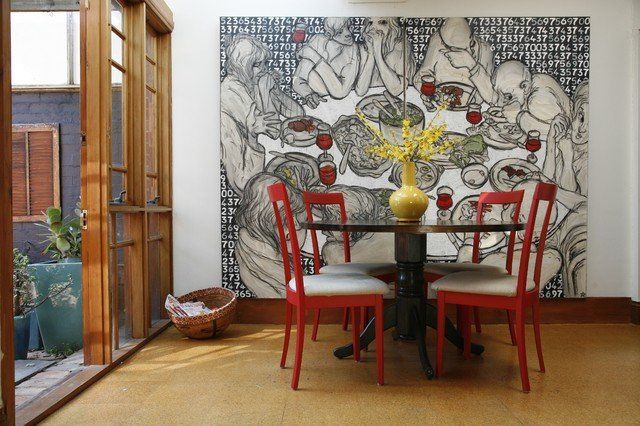 Colorful decorative paintings
A strong, vibrant color like chartreuse yellow brings this gray space to life.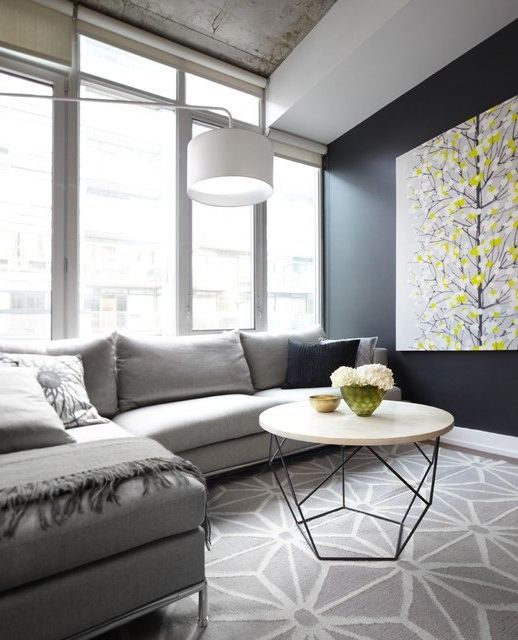 The bright colors of these panels are sure to add vibrancy to the dinner conversation.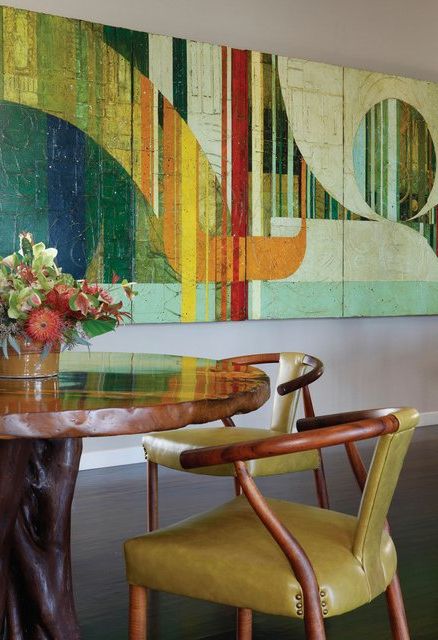 A collection of colorful record covers in a tight composition brings this room to life.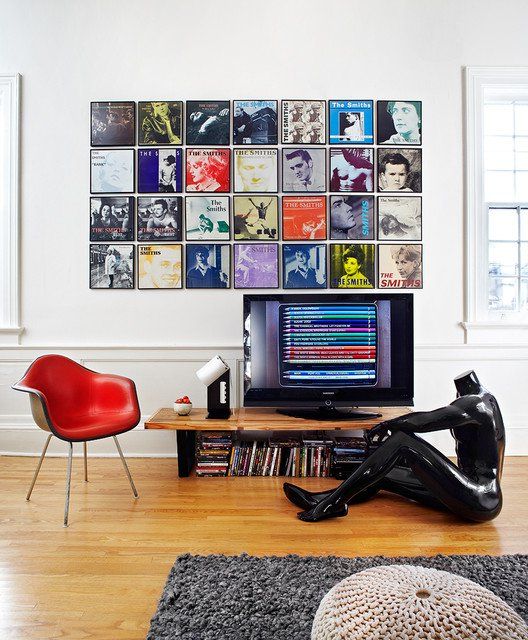 You can also put several frames forming a square, achieving a very harmonious composition.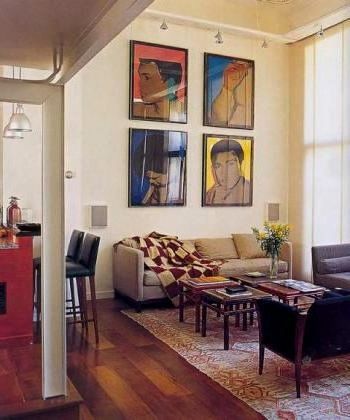 Multiple frames with the same color or theme
Multiple images in the same color are a staple of pop art. This black and white dining room vibrates with six bright yellow prints.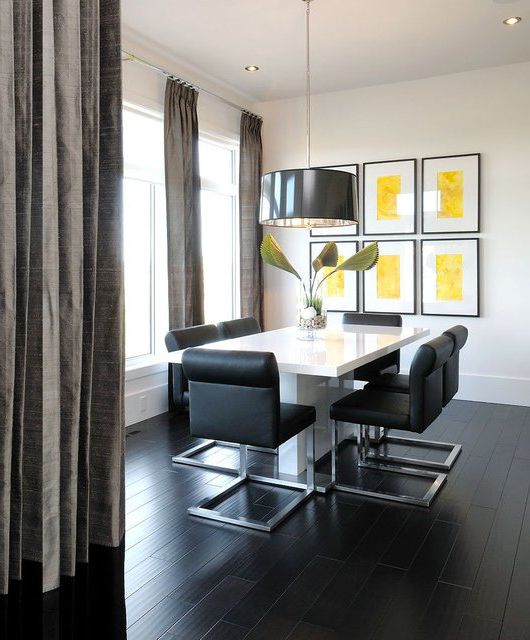 The pages of a botany book are pinned to the wall with dressmaker's pins. This approach is especially attractive due to the delicacy of the leaves.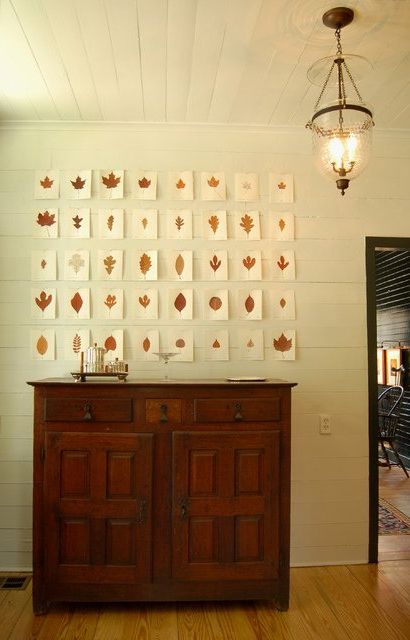 Children's decorative paintings
A wire on the wall is a great way to display and rotate children's artwork.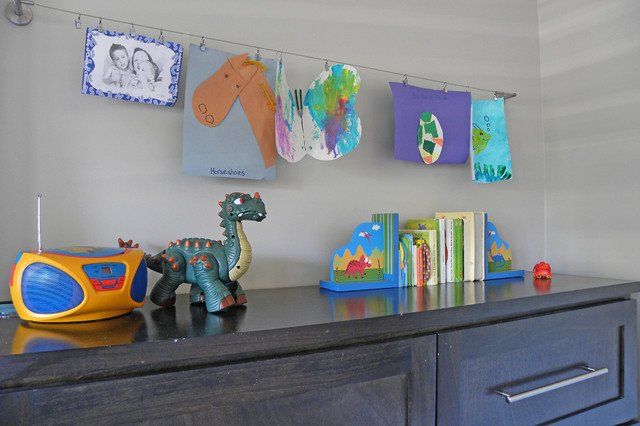 A frieze of chalkboard paint is a brilliant way to encourage the little artist in your home, while allowing for an ever-changing mural.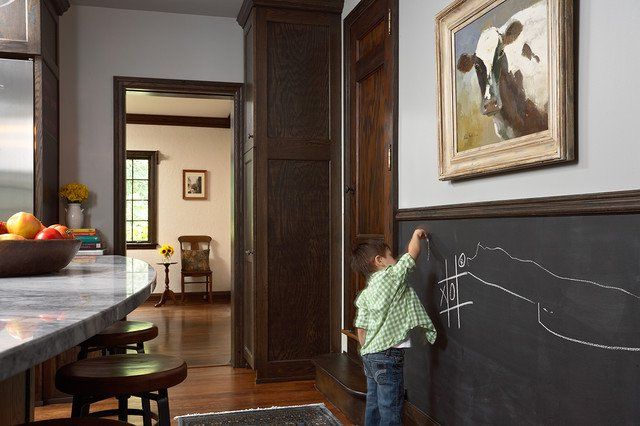 Decorative paintings on shelves
You can rotate your art collection to coordinate with your cushions, and you'll never have to drill a nail hole.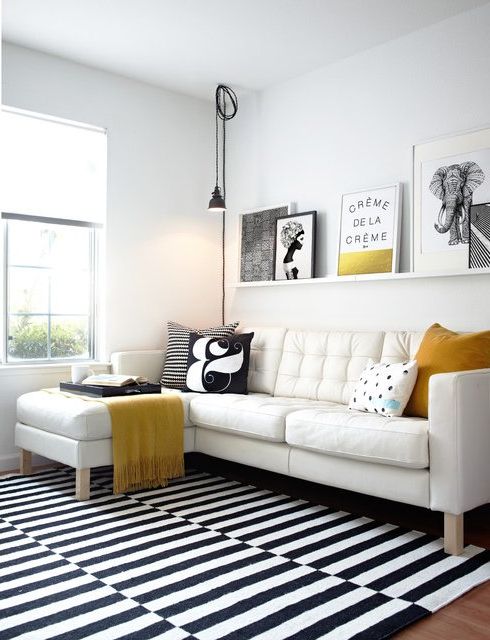 Low-rise decorative paintings
Use the art as a backdrop for a nightstand, for example. Landscapes work particularly well as they help set the stage for the collection of art objects on the table.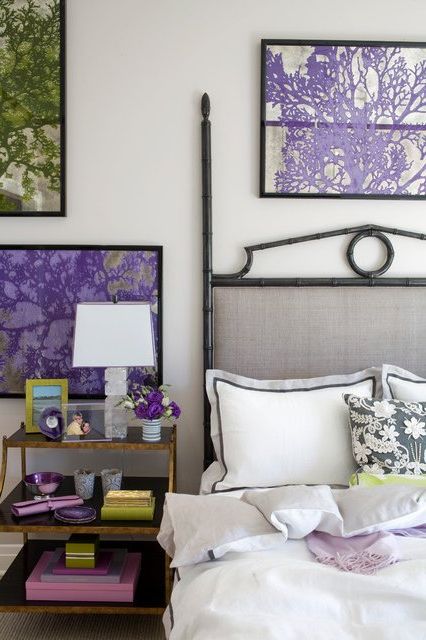 3D paintings
A 3D panel is a textured alternative to conventional wall art. Let light and shadow create all the interest you need.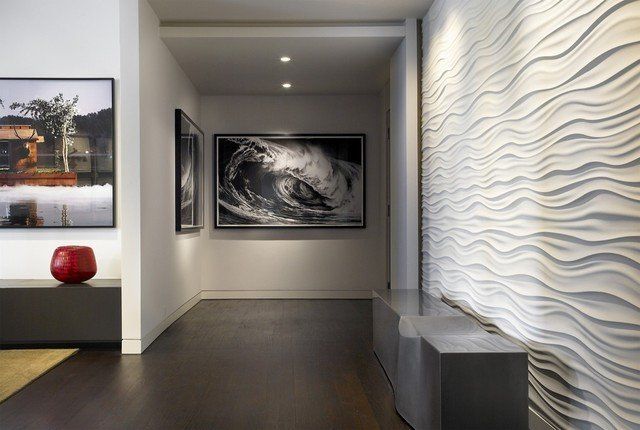 Wall with many decorative pictures
Pictures are the soul of any room. No matter how much we place the furniture, if we don't put some decorative element on the walls, they will seem bare and lifeless. A very common way is to place a large number of pictures on a wall.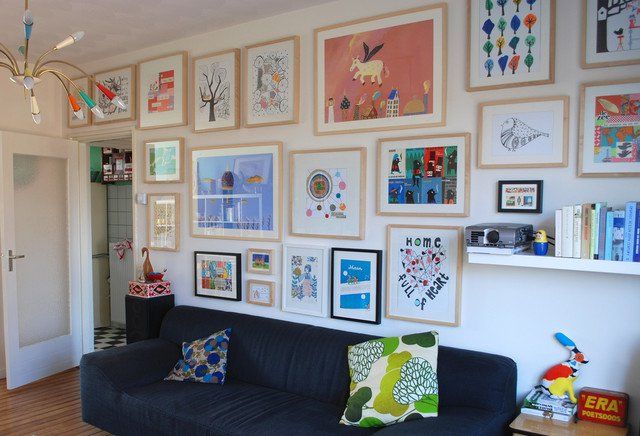 Here an entire wall contains a collection of works of art. White and light colors make a very cheerful composition.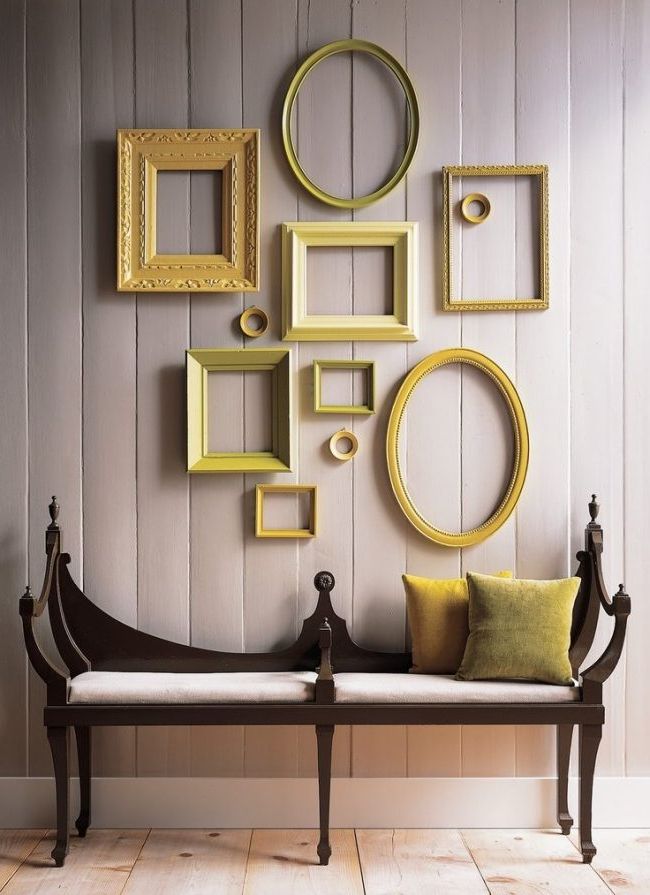 It is important that when placing pictures you know where to put them, because although they are perfect to complete a decoration, if they are too messy or in the wrong places, they can spoil it.
You can place rows of images of landscapes or animals, for example in the hallway. Especially if the corridor is very long. This will help make it look a lot less naked.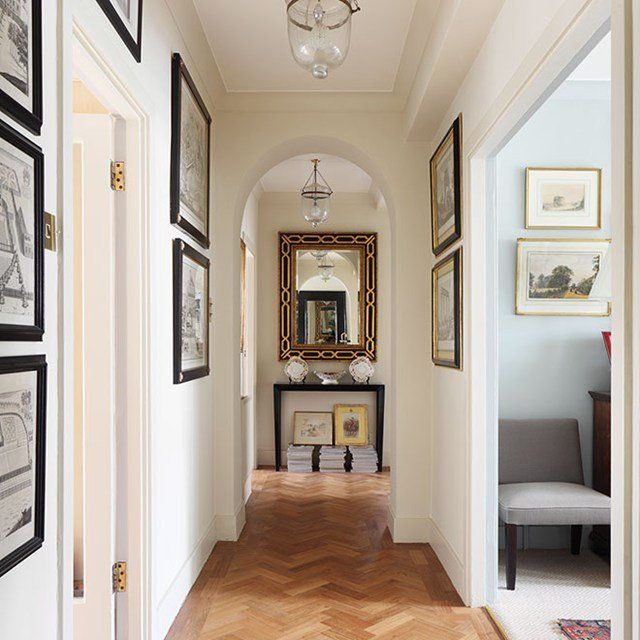 Decorative pictures above the bed
Although it is a classic, you can put a large painting above the bed with a beautiful image. According to feng shui, images of Christ or saints should not be placed, since they are images that transmit a lot of pain.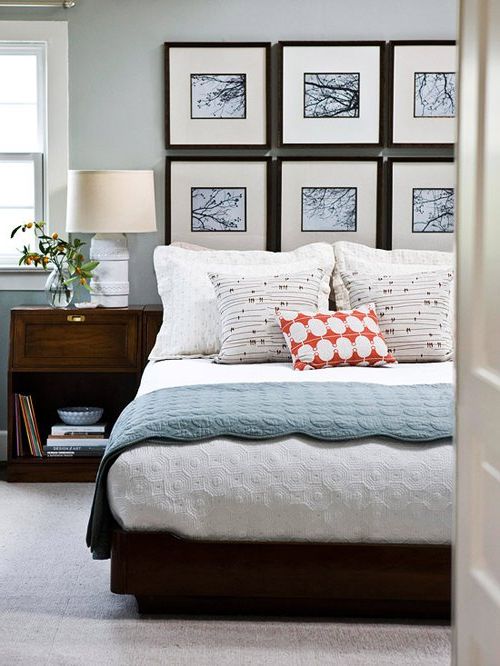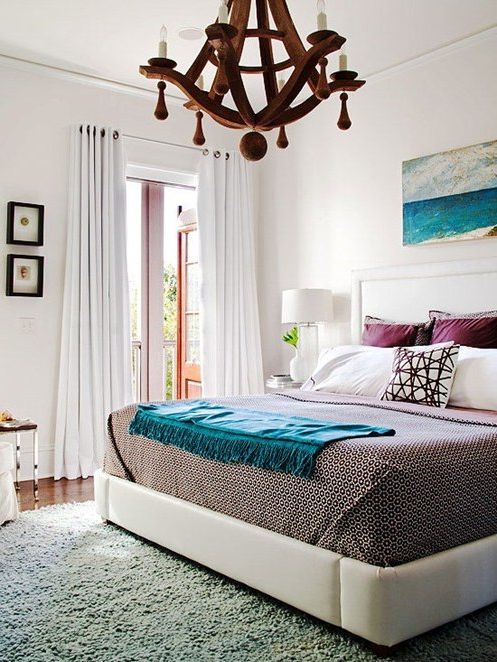 Pictures on exterior walls
The illustrations are not only for the interior. This large piece provides a striking backdrop for outdoor conversation.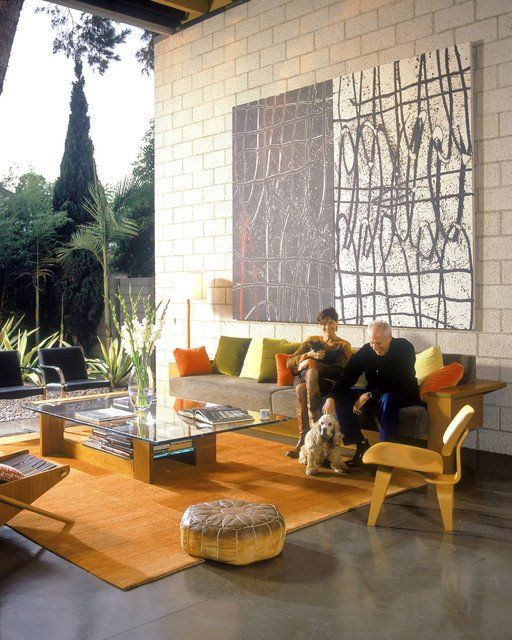 How to make a marker box
For those who follow our theory that we all have an artist inside, no matter how good or bad it is, today we will show how to get that artist out of the inside, to carry out a simple task and that can be excellent if a good combination is achieved. . Yes, you read the title right, how to make a box with a marker?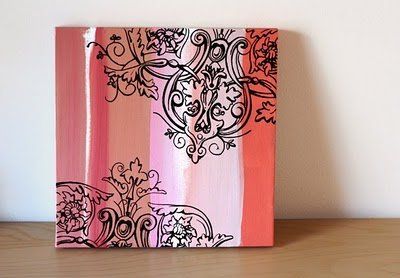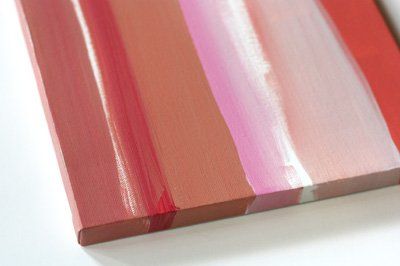 First you must get a base for all the work; it could be a leaf, cloth or wood. Here you will use your abstract art skills by drawing some lines of the colors that most attract you, as in the example of the photo.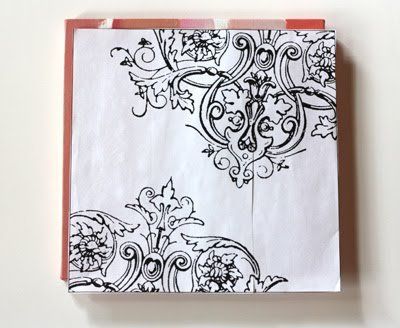 Then you will think of the image you want to paint: this can be a drawing of Dover clipart or it can be a design made by you. The way to transfer it to the painting will be through transfer or tracing paper, which you can get at any stationery store. You will have to be especially careful with it because it stains a lot and you do not want to ruin your painting.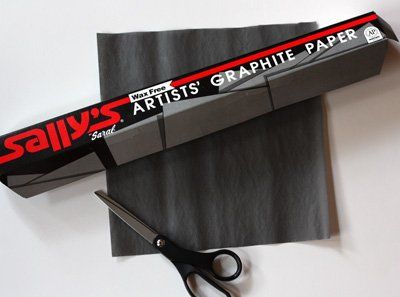 What you will do is: you will put the painting, on top of it the transfer paper and on top of the entire mold of your drawing. We recommend that you stick everything with adhesive tape, since your hands will not be able to touch the paper, otherwise your fingers will be marked on the painting.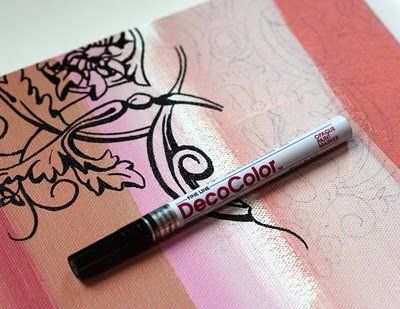 Having done this, you will remove everything and having the pre-made figure, now you will complete it with a black marker. Which one to use? We would not dare to recommend any one in particular, because they all have good and bad aspects, better ask for a recommendation at your neighborhood stationery store.
Finally you will notice that the marker shines, while the base paint is opaque, so if you want to finish the work with a good touch, get transparent acrylic gel to give it a pass and achieve more uniformity in brightness.
How to make a painting with a flower arrangement
Today we present a floral painting-arrangement that more than that is a true art for the walls. The best of all is that it is very simple to carry out and the materials are quite cheap; so if you were thinking of an idea that enhances the walls, this may be a very good option to consider.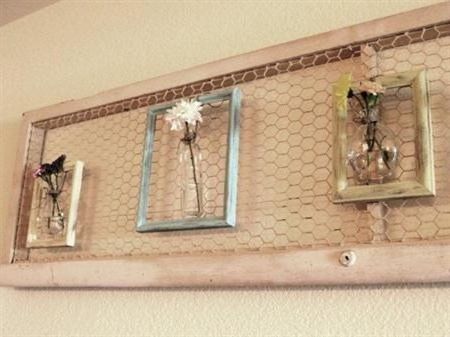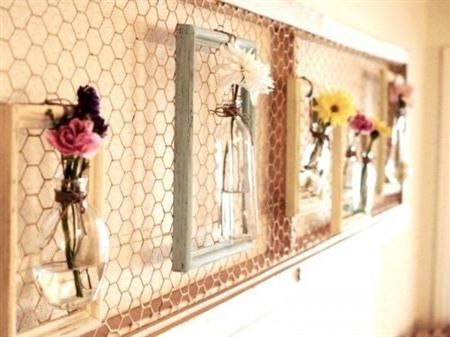 Inside a fairly large frame made of wood, different smaller frames are placed, the kind that are sold for portraits. Choose different colors, shapes and styles. From them carefully hang glass containers of our favorite shapes, which act as a vase, since there we will proceed to place our flower arrangements.
Necessary materials
Wooden frames, or wood to proceed to make them.
Glass containers, as many as the number of small wooden frames we have.
Rustic rope to tie the glass containers to the frames.
Paint if you wish to give color or shine to the wood.
And our favorite dried flowers, so that the floral arrangements are totally to our liking.
A grid that is slightly larger in size than the larger frame.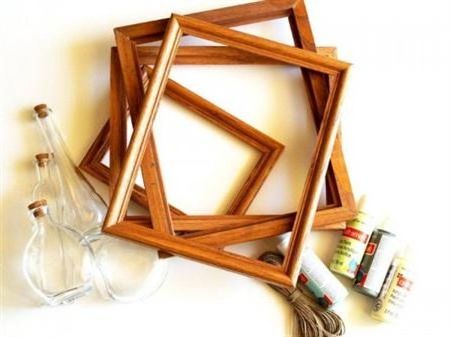 Instructions
Once you have all the necessary materials, you must tie one or as many glass containers as desired to each of the small frames, using a string that could well be rustic (if that is the style you want to achieve). Then place these small frames on a support that must previously have been made with a larger wooden frame and in which a grid must have been arranged covering the surface, which can present the fretwork that you like the most.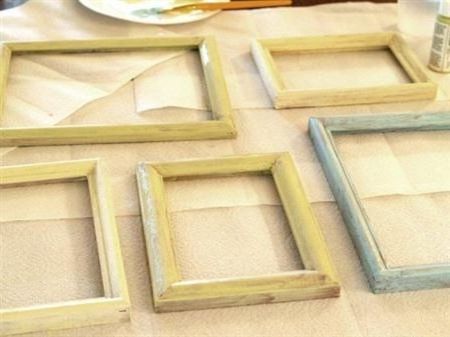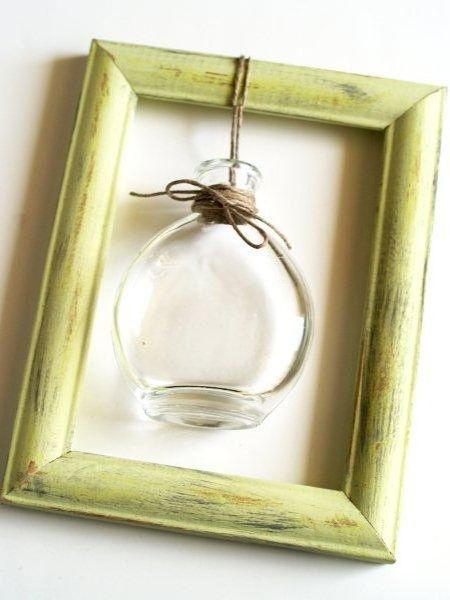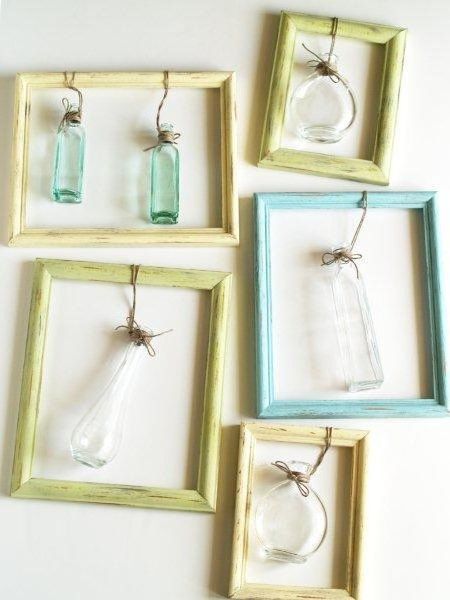 To finish all the support once soon, proceed to place it on the wall and then place the flowers in the containers.