For all those or those who were thinking of renovating the decoration of their garden, or simply taking the first steps in their own garden, here is a small guide of what things can be taken into account when decorating gardens and patios.
Is your garden looking a bit lackluster and in need of some TLC? Well, there's no better time than the present to tackle your outdoor space. If the fence needs to be repaired or painted, or there are areas that seem too messy, it can affect the entire space. Breathing new life into your garden or patio doesn't always require a landscape gardener and big costs, as these brilliant inexpensive garden ideas demonstrate.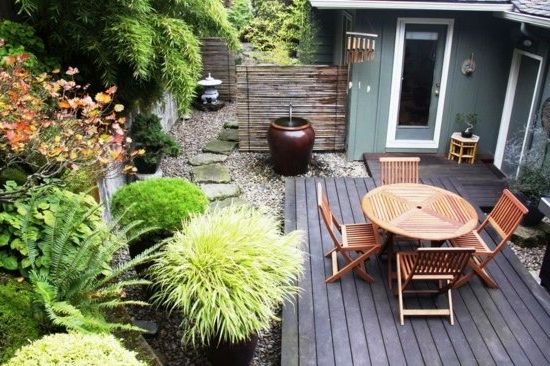 Separate areas
The first thing will be to define the spaces that will be used for each activity; paths, flowerbeds, meeting place and lawn. Then you will have to choose how to separate them. It could be with pebbles, woods or other elements.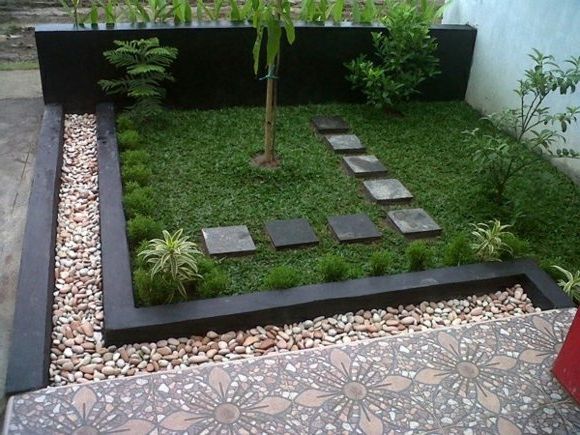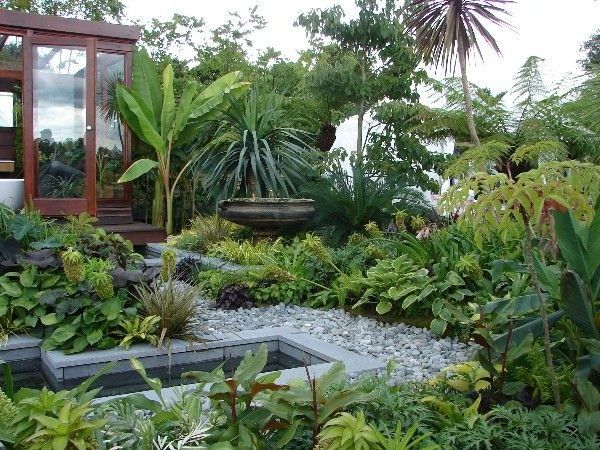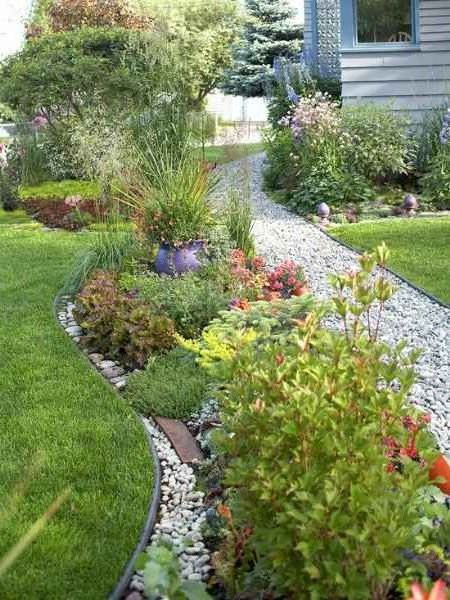 Moving on to flowerbeds, it is important to select plants with a variety of textures, as this will help broaden the aromatic and visual perceptions they generally provide.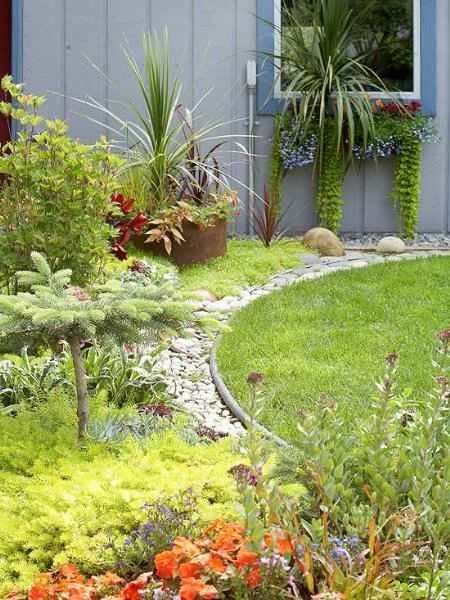 Plants in the decoration of gardens and patios
Although it is always said that the plants should be added from the smallest to the largest, this does not necessarily have to be the case. You can choose the way that works best and makes each one stand out without overshadowing the others. The ornamental plants, give the perfect size so that in any wind you can perceive their smooth movement.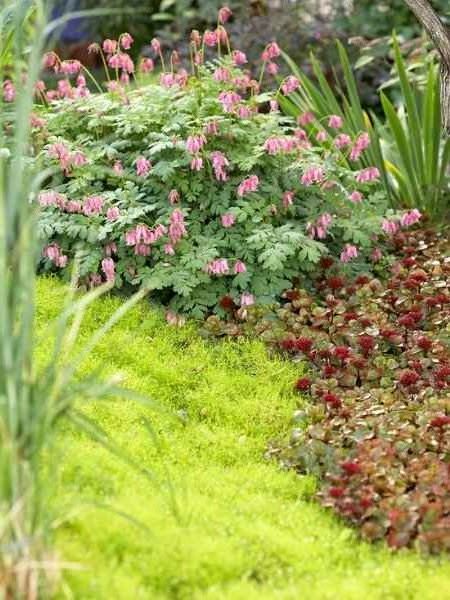 It is not superfluous to find out about each plant and its evolution in the seasons; in this way you will be able to better plan which ones to place together and which ones should not be. In this way, you could avoid deserted areas at certain times of the year.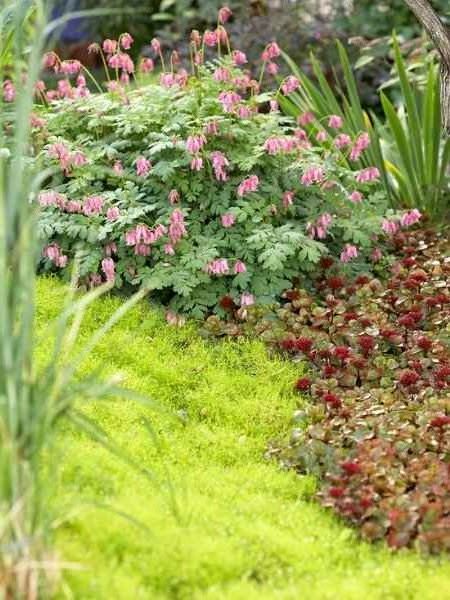 For wall plants, choose carefully what shapes you want them to grow in; remember that they follow the threads or wires that one places, to induce their growth.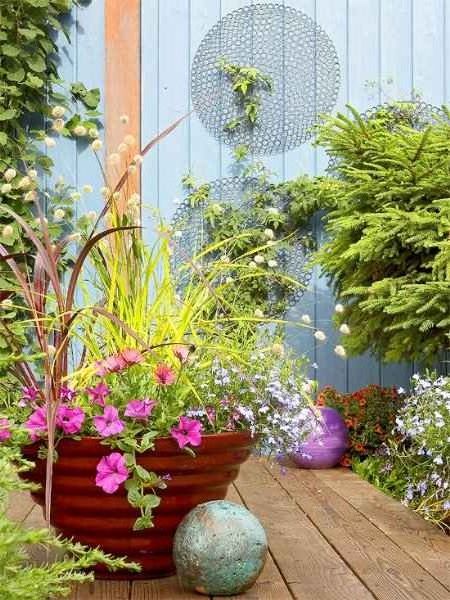 Properly care for and water the plants according to the need that each type has, since not all live under the same conditions or need the same amount of water; this is essential to create a living space full of plants that enjoy good health.
Planting grass, on the other hand, is a good way to transmit greater vitality to said space, since the green of it recreates a more refreshing space than a stone or cement garden.
Clean the garden of waste, it is necessary to collect the fallen leaves, which can be relocated in a well or place that can be used to create compost, which is an ideal option to create organic fertilizer, as well as constitutes a responsible behavior for the care of our planet.
Choose mature plants, to ensure that the mature size of the plants is adequate for the space.
Use colors and textures that look good in your garden at all times of the year.
To save space, plant edibles like rosemary, thyme, and lemon.
Add a rich fragrance like lavender, honeysuckle, clary sage and citrus to the room.
For impact use groups of monochromatic pots.
Succulent plants
Succulent or succulent plants, as you may know, are those in which the root, stem or leaves have naturally thickened during evolution, to allow the storage of water in larger quantities than normal plants, which makes them perfect for our gardens, thanks to the little care they require.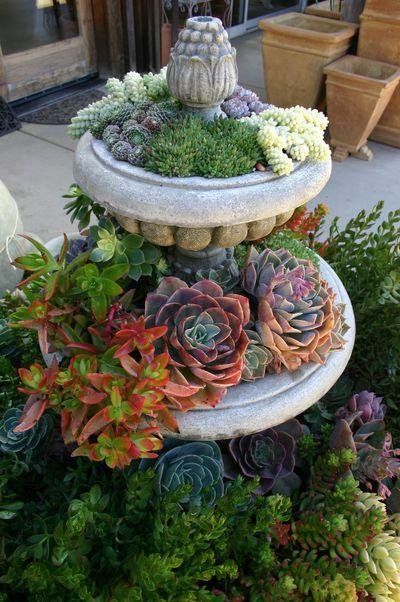 There are many types of existing succulent plants, but one of the best known and most popular are prickly pears or cacti, also the colors are varied, beautiful and harmonious, which makes them a perfect decoration for our gardens.
In addition to all these features, the wide variety of pots and containers that the market and our imagination offer us, form a perfect set to have a garden that is always beautiful, fresh and very alive.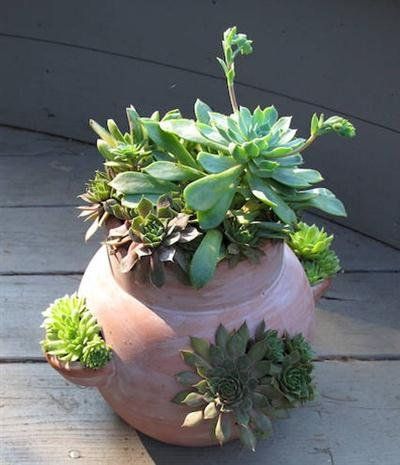 Below we leave you a photo gallery, from which you can extract several ideas to bring succulent plants to your garden and benefit from the beauty they have to offer us.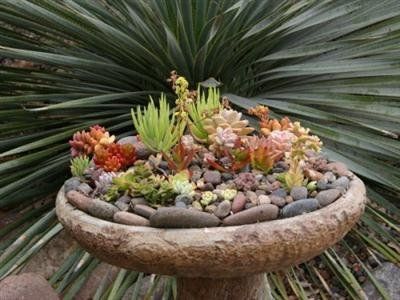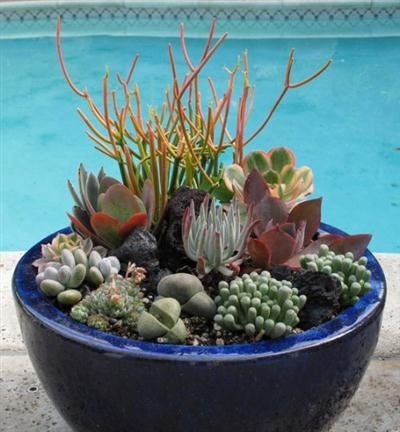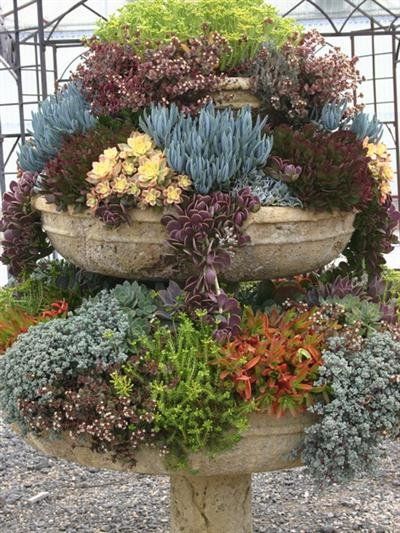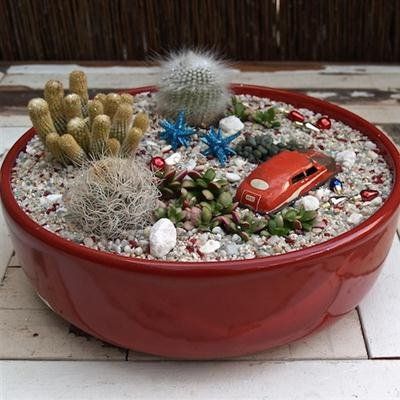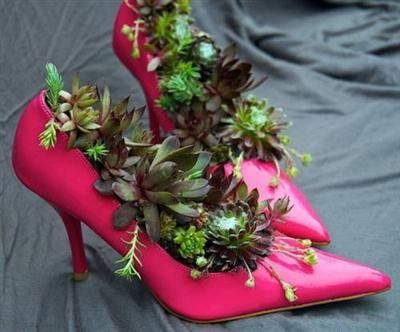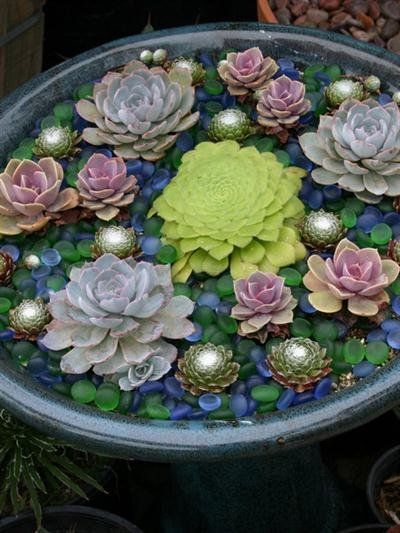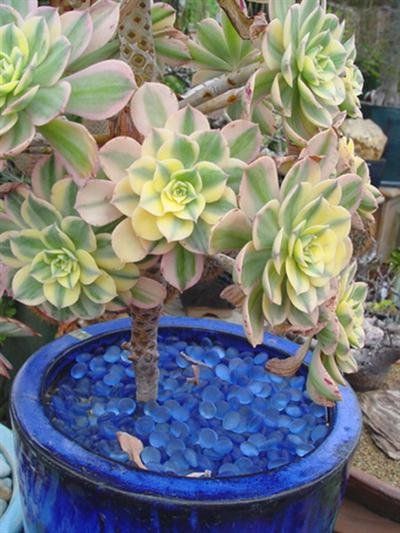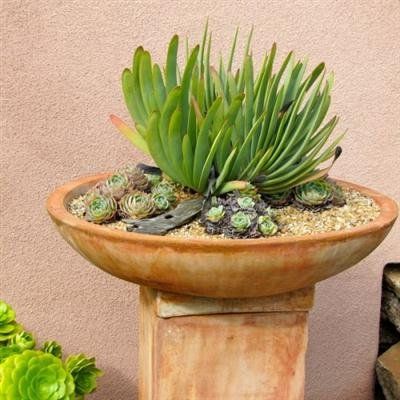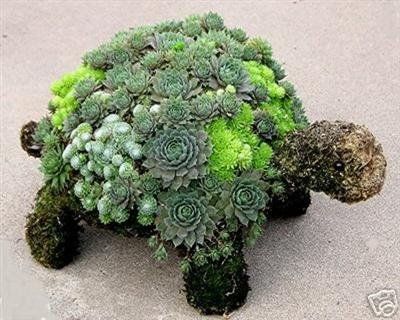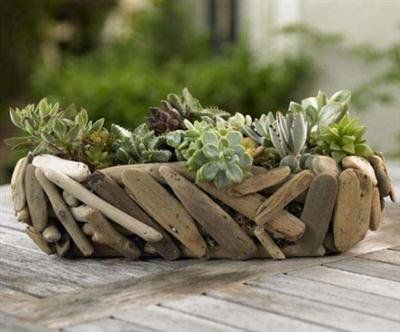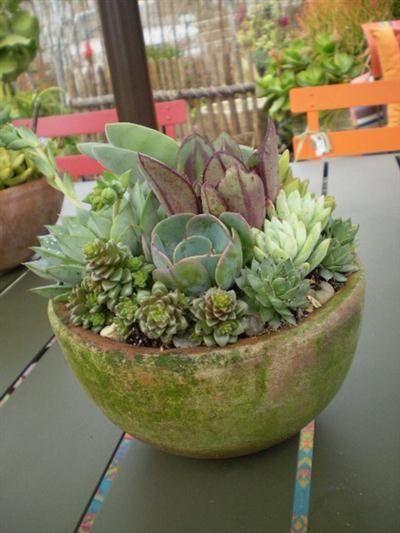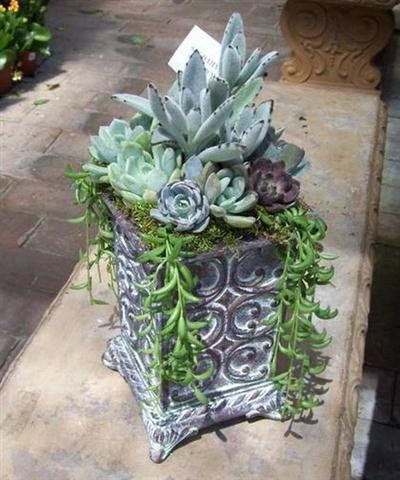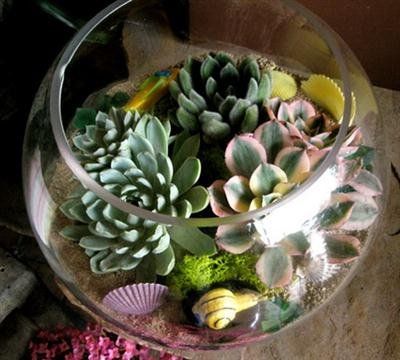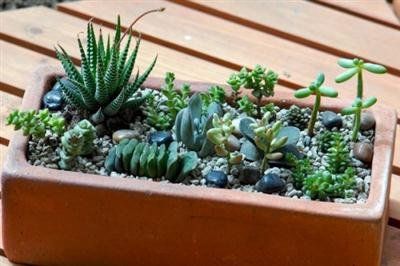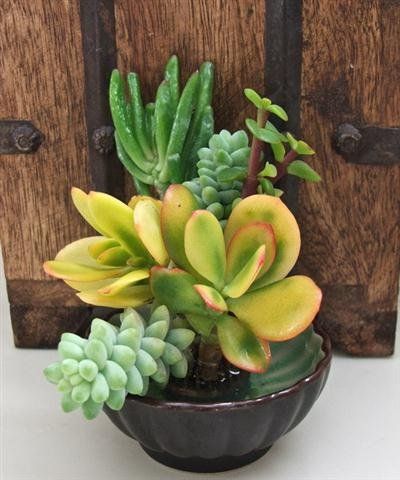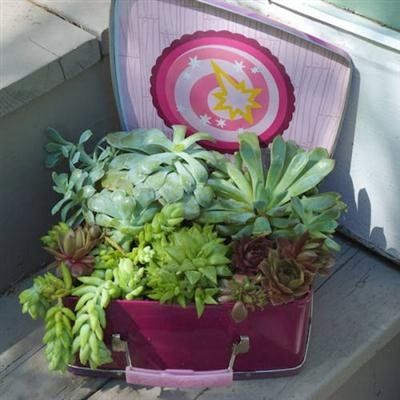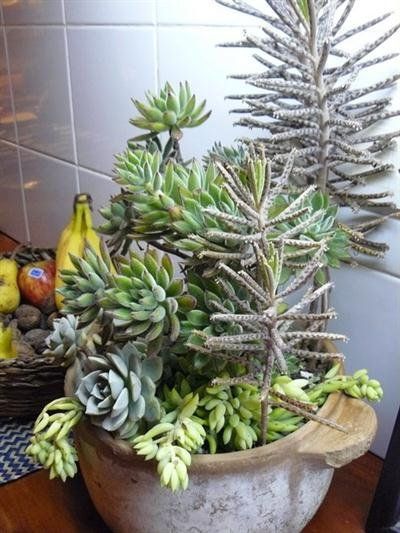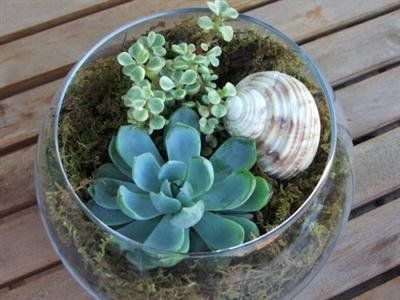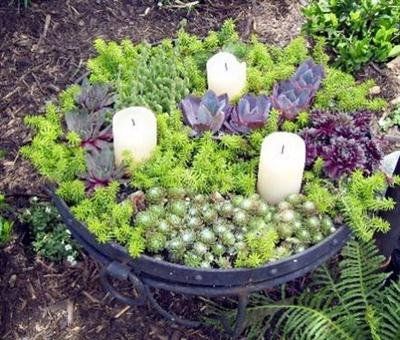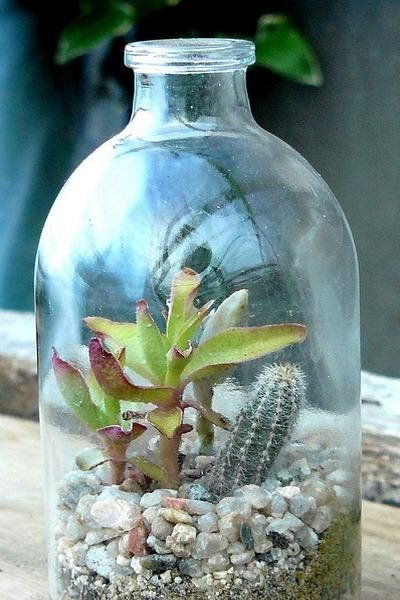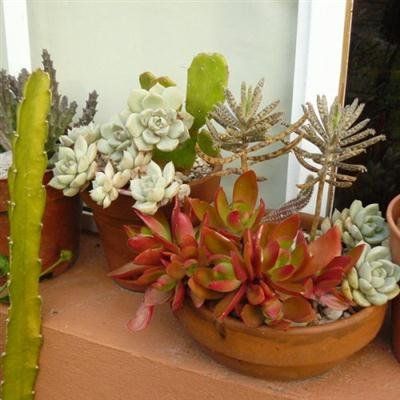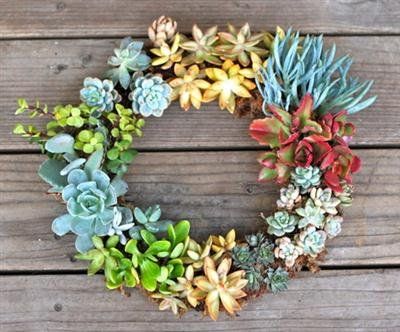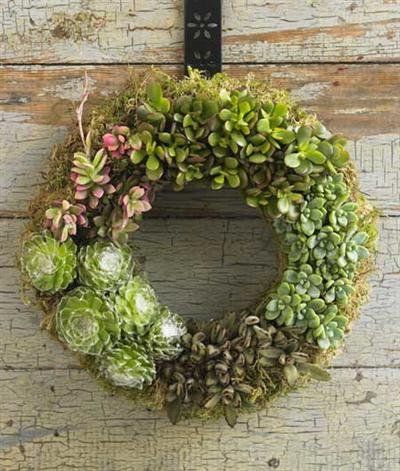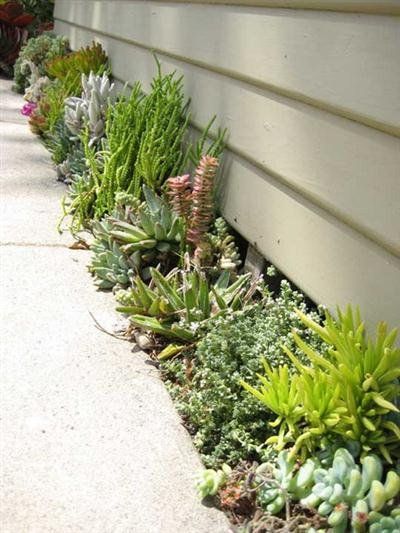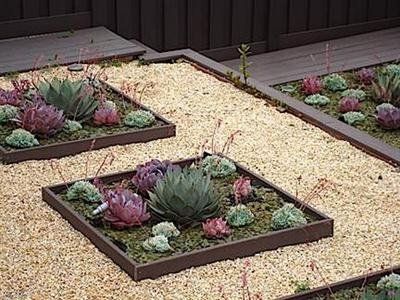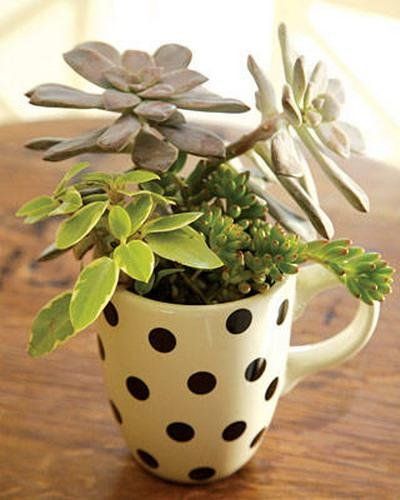 Topiary for the garden
Spiral topiaries provide an interesting focal point in the garden, they work perfectly as a decorative without going out of the natural. It can be planted directly in the ground or in a container. If you ever bought one or had the intention of knowing how expensive they are, and really with ingenuity and patience you could do it yourself, decorate your garden and still save money. We leave you here the step by step to make a topiary.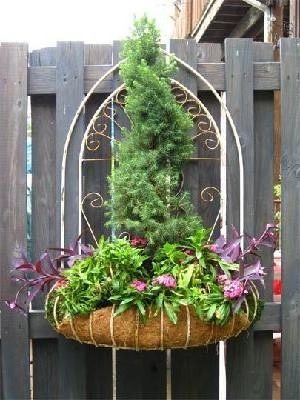 Materials
cone shaped evergreen tree
painter's tape
Pruning shears
Instructions
Gather your materials and find a stable surface to place the plant on. You will find it easier to work at eye level.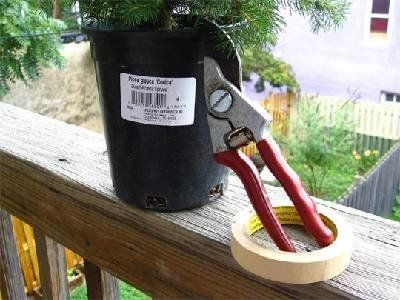 Wrap the ribbon around the tree, working from top to bottom, to mark the spiral shape you want. This will be your template for pruning, so it's best to step back and see if the shape is the shape you want. Take your pruning shears and start pruning following the path of the tape. Prune foliage, down to the tree trunk if necessary.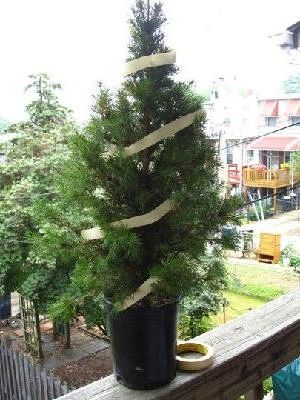 With the spiral defined, remove the tape and clean up the area you cut out, further defining the spiral shape. If you like the current height of the tree, cut off the top to keep it from growing taller.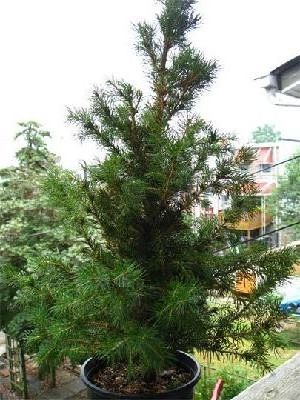 Now is where patience comes into play. For the spiral to be well defined, you will have to wait for the tree to grow. As the tree gradually develops with that figure, you must prune the growth of the cut areas, until the vegetation of the spiral part is at the desired density. After pruning, protect the tree from direct sunlight for a few weeks.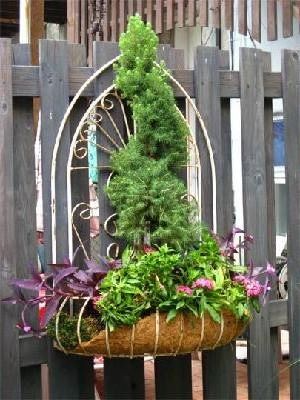 To finish, place the tree surrounded by other smaller plants.
Ornaments for the decoration of gardens and patios
A very fun innovation, due to its magnificent result, is the placement of art or decorative elements, hidden in corners, in such a way that they generate an atmosphere of glamor and charm, very different from a common garden.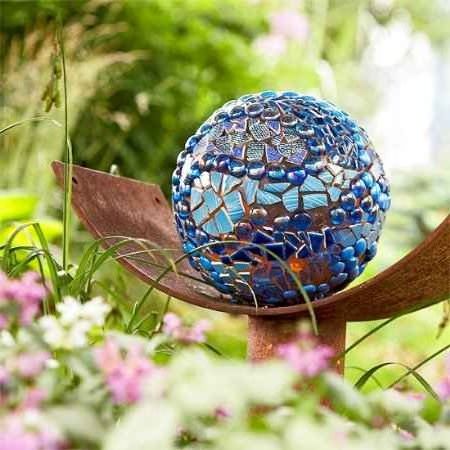 Old objects, or found on the street, often offer the unique possibility of creating focal points of interest in the garden. Bicycles, carts, plows, among other things, can be used to bring the space to life.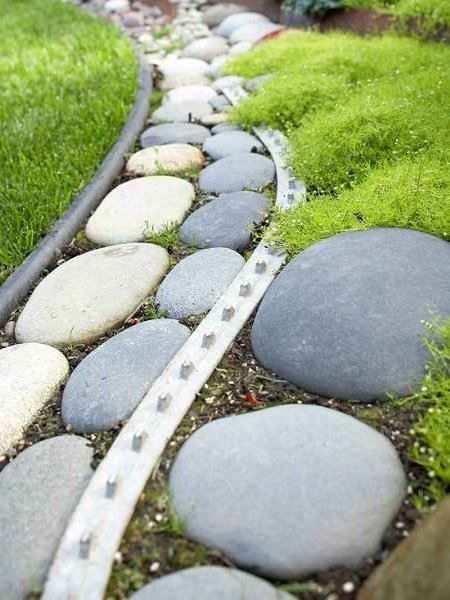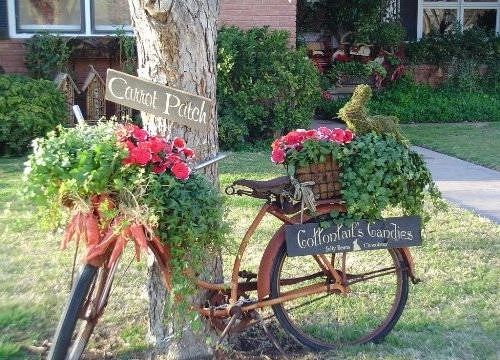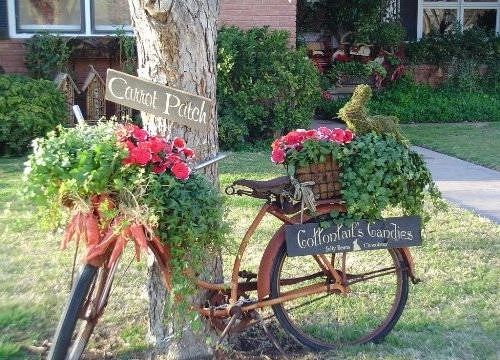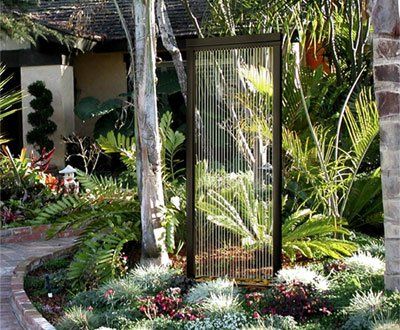 How many times have we asked ourselves what new ideas for the garden we could carry out? Probably many, although we rarely end up doing something so creative that it gives us the feeling that no one in the world has done it.
And what we will show you next will not be the exception, since someone has already done it, but in any case they are fantastic ideas to decorate the garden and at the same time reuse things that are not in use or to throw away.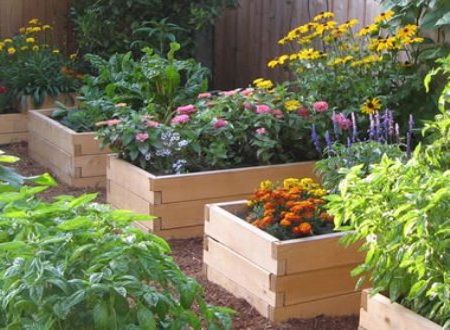 For example, this sink, no longer in use, became an excellent pot for some beautiful flowers.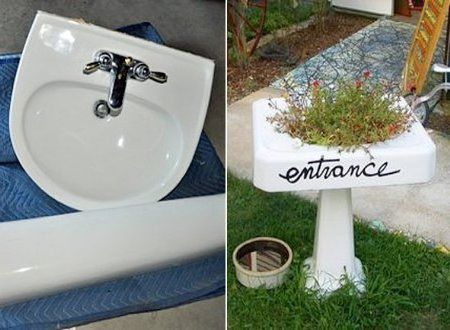 Or these blinds, which were placed on the wall and served as an aid for the wall plant that makes its way between its different grids.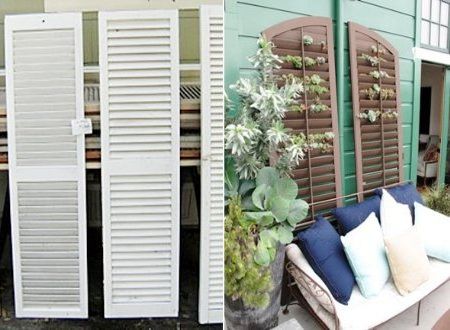 Perhaps this is one of the most unusual, since an entire bathtub loaded with earth and extravagant flowers will surely not only innovate in the neighborhood, but will also capture everyone's attention.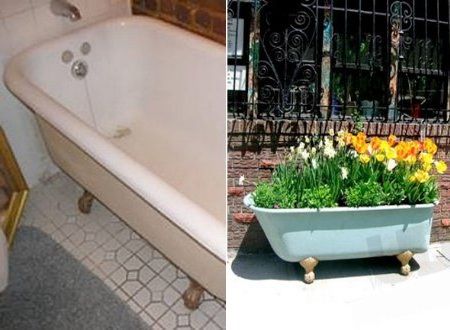 The most classic, although not less seductive for that, the wheelbarrow, has already been working for a long time in garden decoration and will continue to do so since it is very elegant.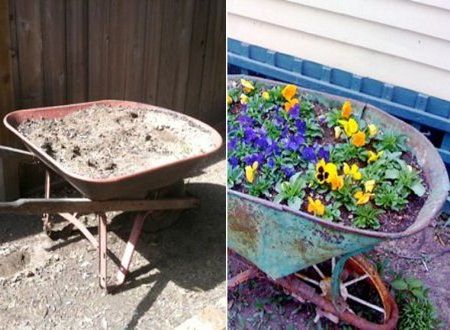 But if what you want is a touch of fantasy, then the solution could be the boat stranded in your garden in which beautiful flowers and fruits grew over time or even a tree that crosses it through the middle.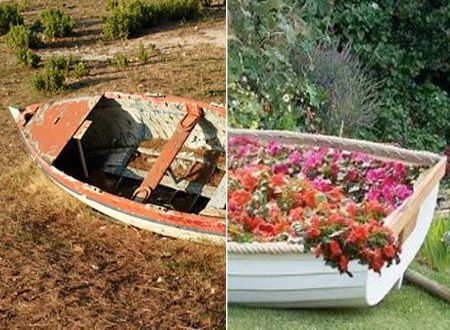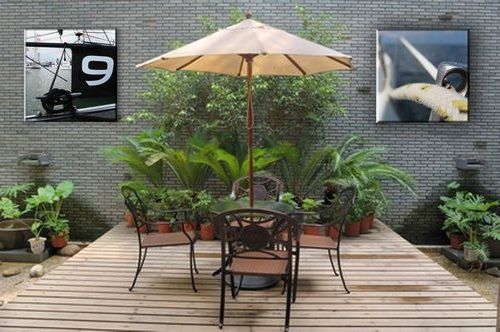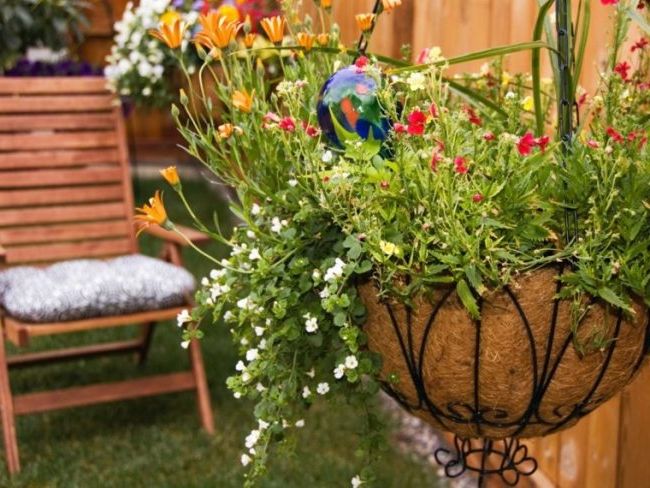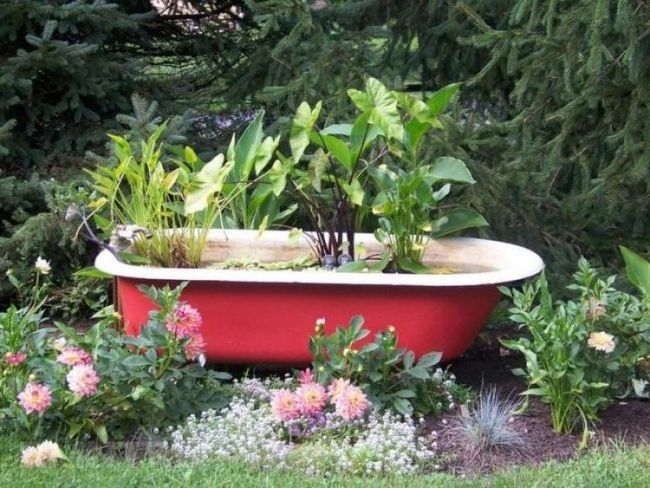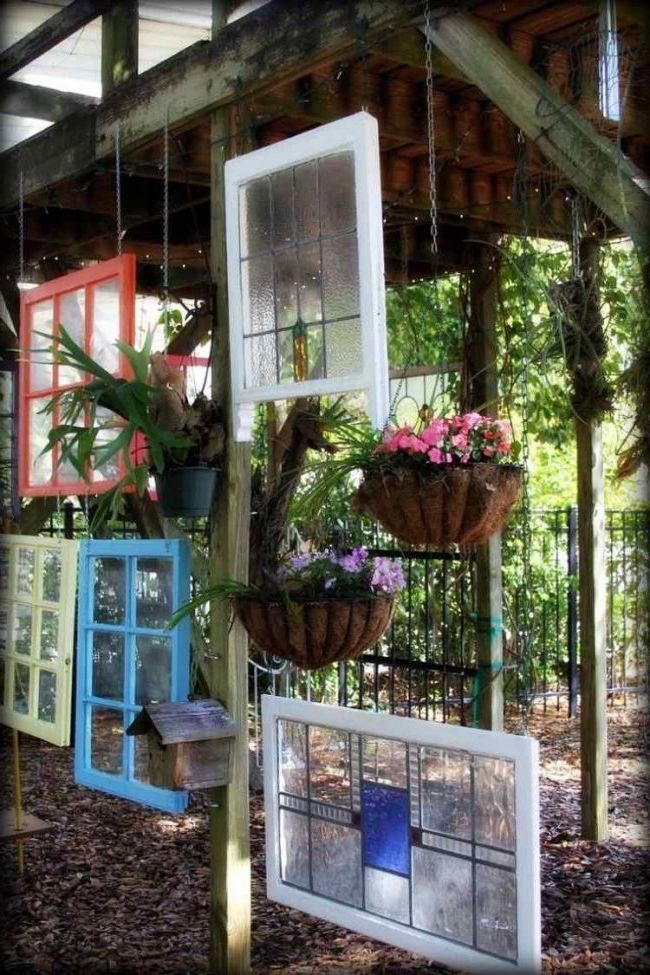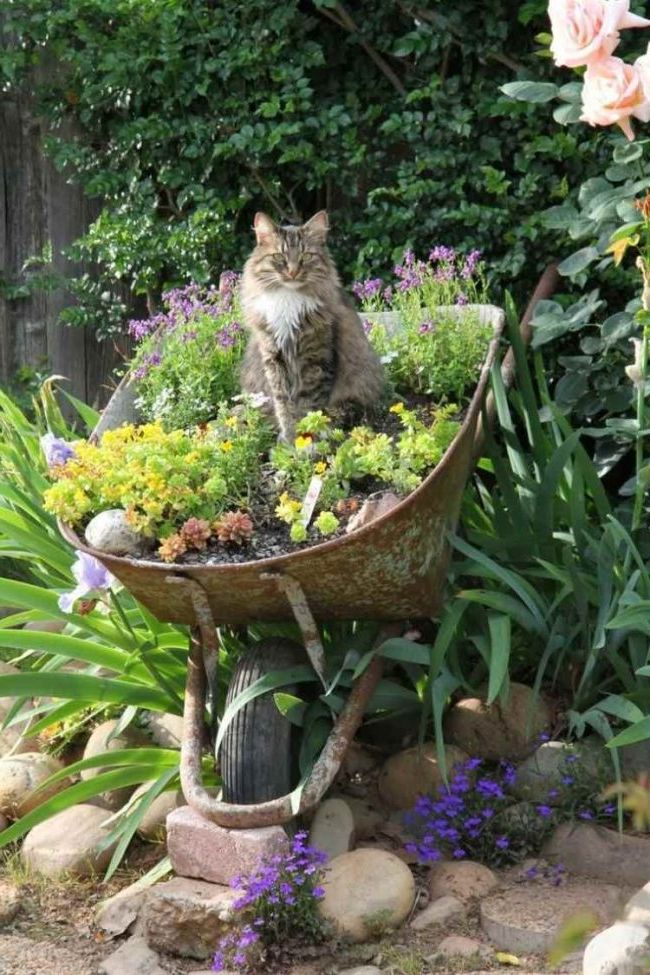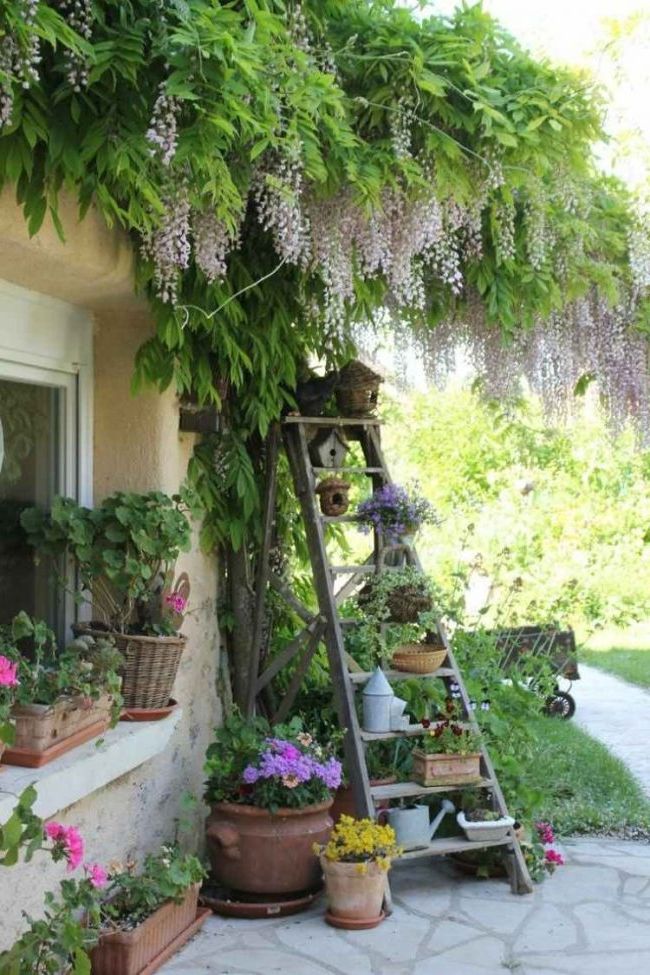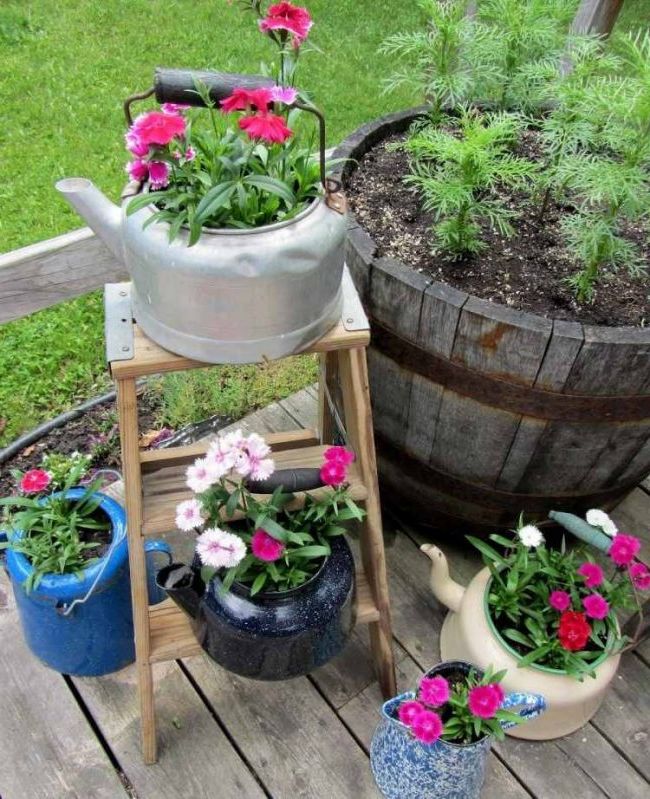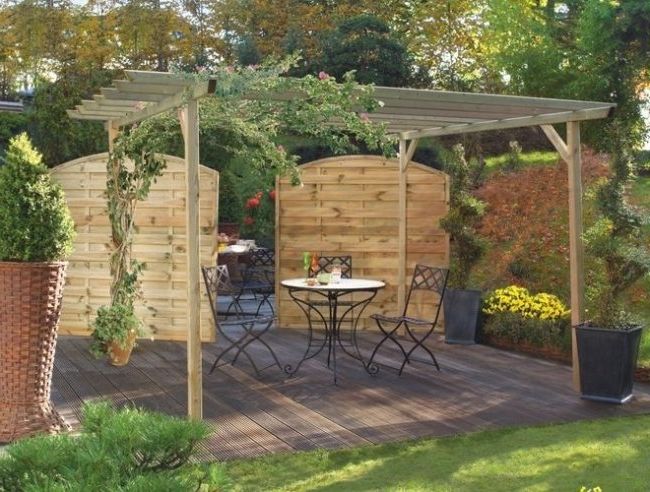 To decorate the garden, there are so many beautiful ideas and so much available, that it would be a shame if you were not taking advantage of this to turn it into your little paradise. When you have grown plants in pots you know that they are an addition to the beauty of the outdoors that you can place in areas of the garden and make the environment look more attractive.
We suggest you decorate with recycled flowerpots, with which to take advantage of pots and other pieces of your kitchenware that have deteriorated and that although they are no longer good for cooking, they will serve to form a small area of attractive flowerpots in your garden. On a table, on a platform, on the floor, placed together they will look as beautiful as those in these images.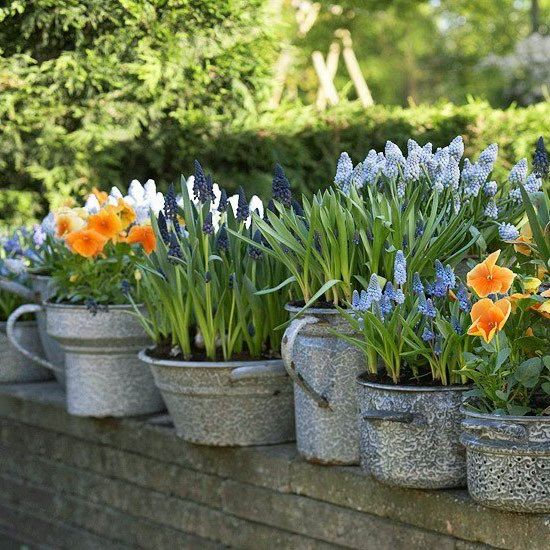 And of course, as we have said, you can take the opportunity to place them together so that they look like a decorative set, which will allow you to take advantage of what will still be more useful.
Space to sit
It should not be forgotten that in every garden it is important that there is a space for people to hang out. Go to that site and take a general look at how your project looks from there, if something doesn't look right, there is always time to change it.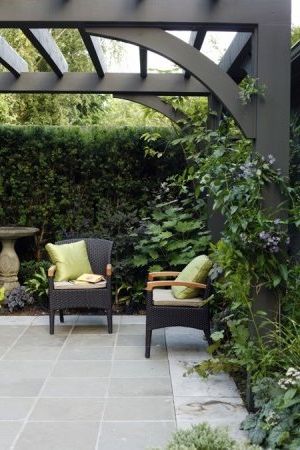 Gardens are often neglected due to the lack of time of their owners or because they are simply downplayed, however they are a very important place, since enjoying the outdoors is important for our physical and mental health.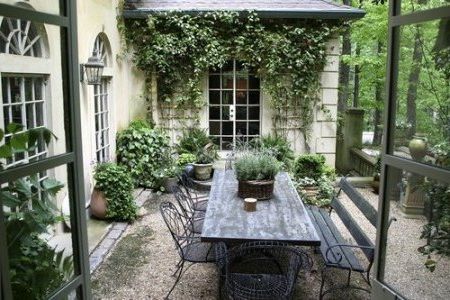 Incorporate pergolas, tables or chairs made of resistant materials, so that they do not wear out due to the action of the sun and rain, and for those who do not want to go into this type of expense, it is recommended to simply give their pieces a few layers of protective wood paint or anticorrosive products.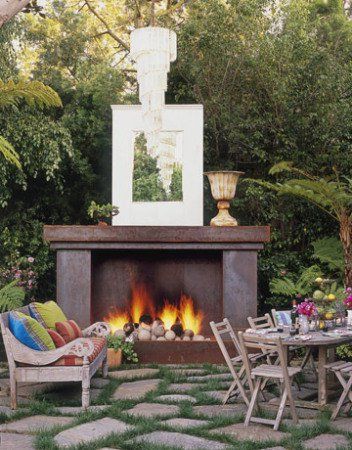 The patio is the perfect place to relax, have fun, breathe fresh air and get in touch with nature, a space to be alone or with friends and family.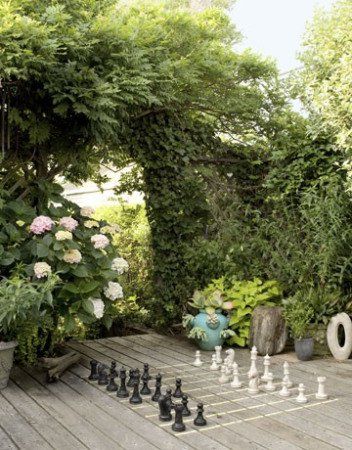 The key to designing a comfortable patio is planning. First, you must think about what you are looking for in your garden, what use you want to give it, if it has to be a space for relaxation or activity. Then, plan, think about what elements to place and distribute so that the free space is maintained.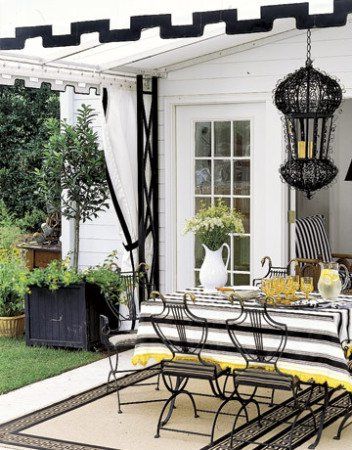 Use attractive and comfortable furniture to invite you to sit back and relax.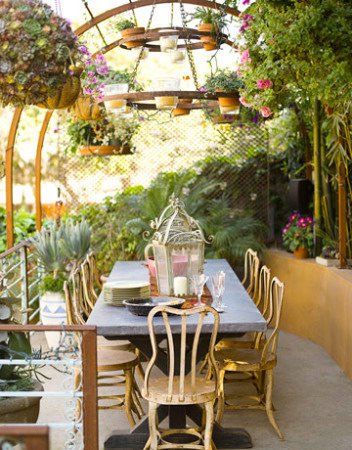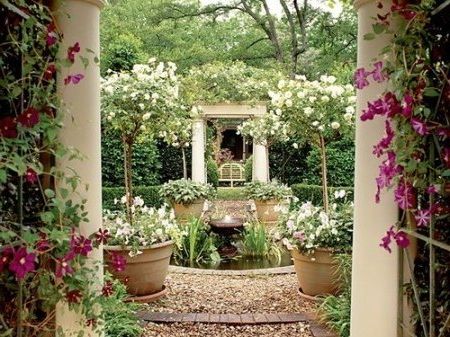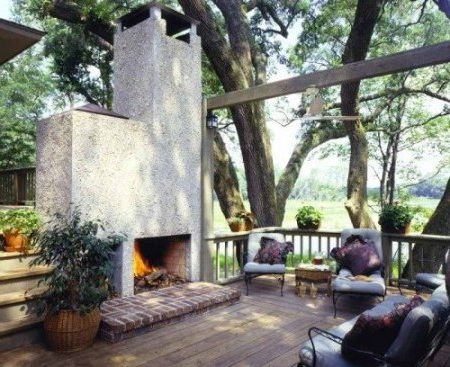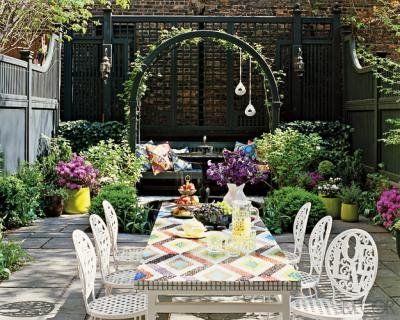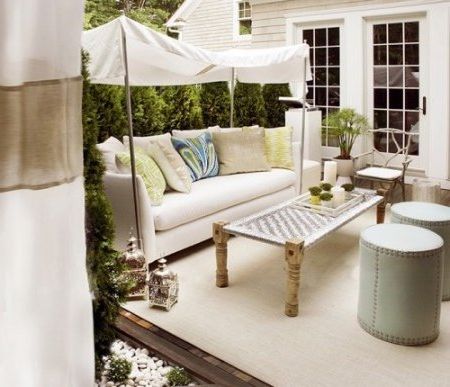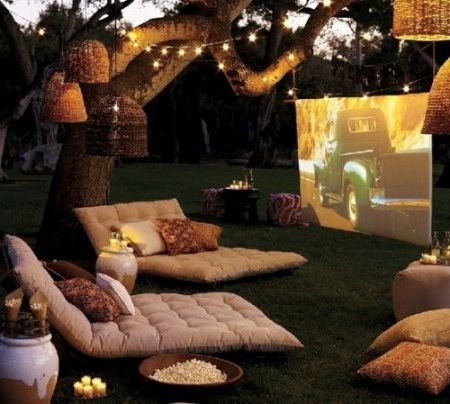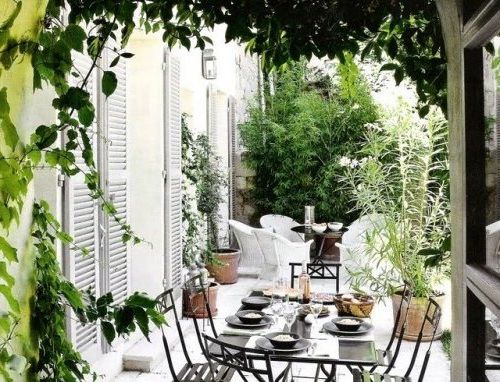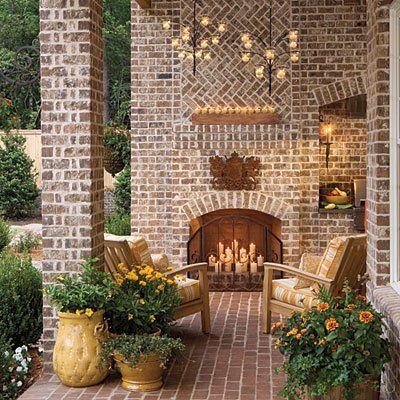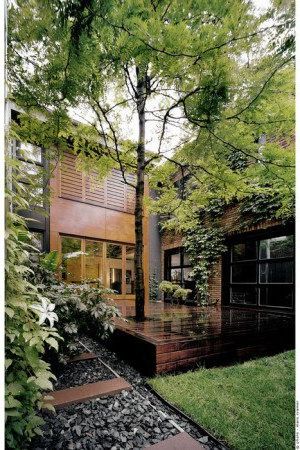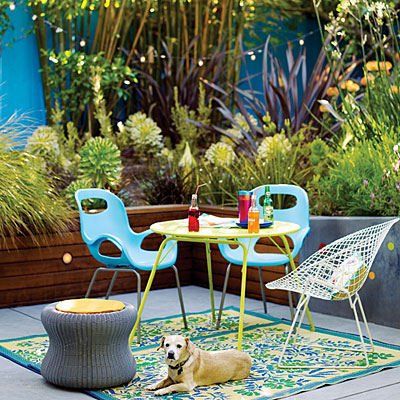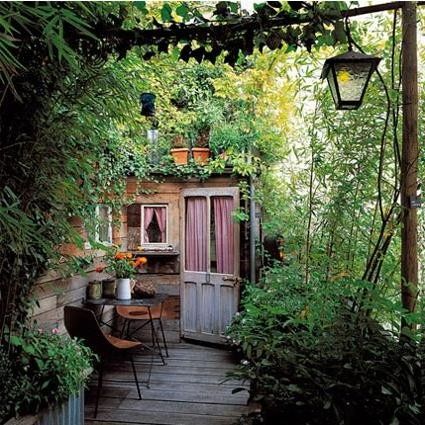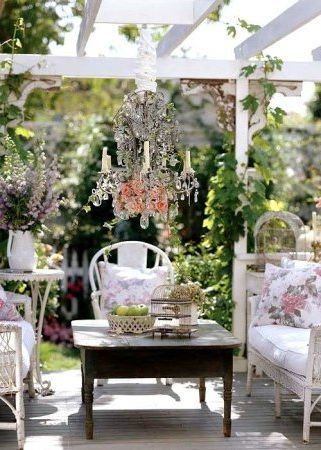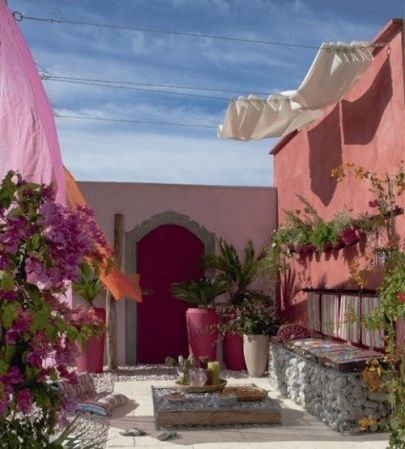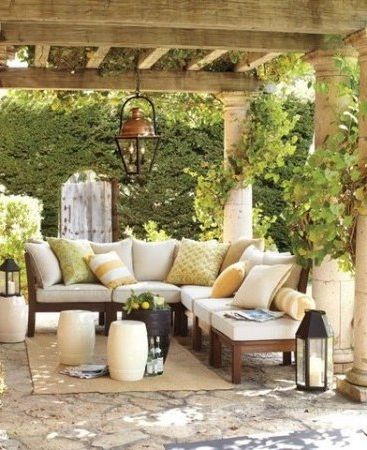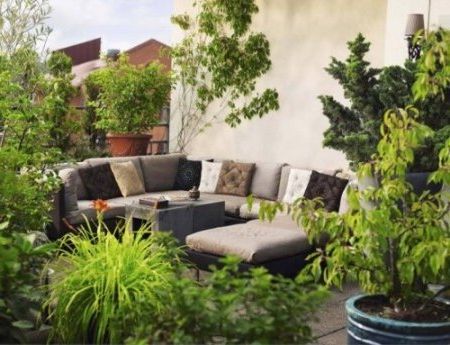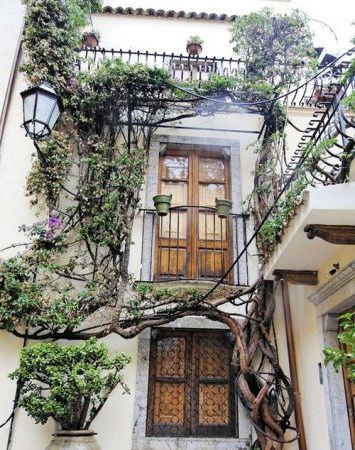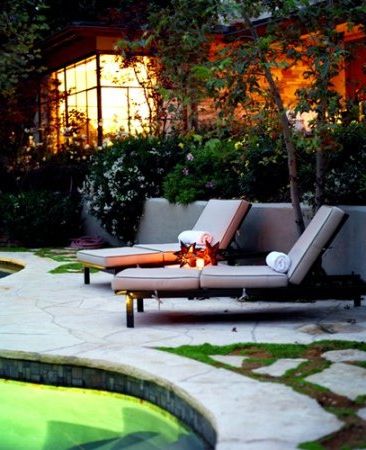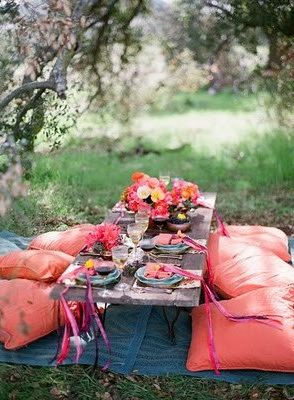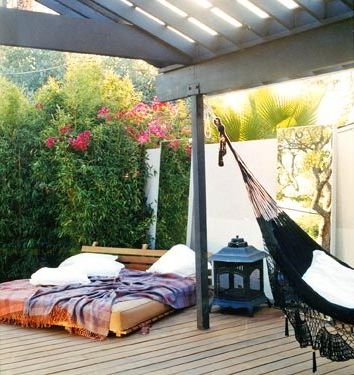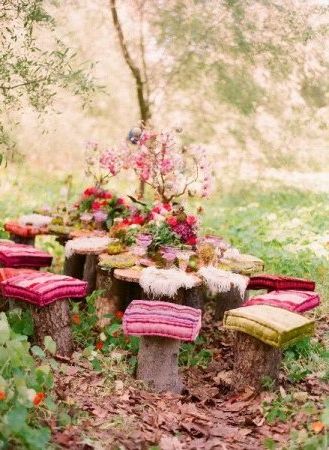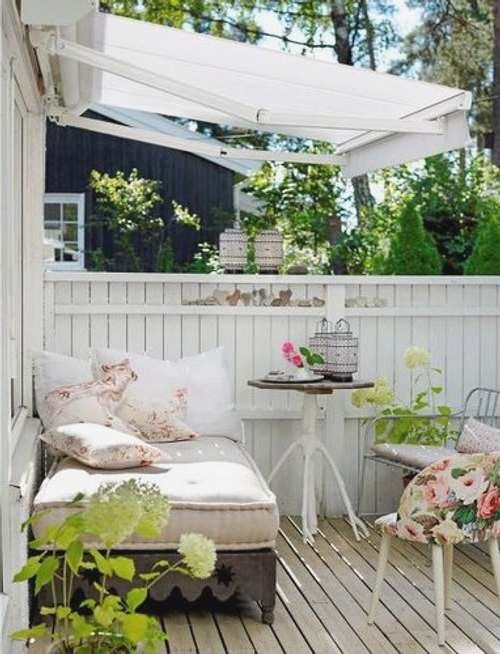 To the extent that your budget allows it, it is best to put a wooden floor. The wooden floor gives an ideal touch.
In addition to that, you must place something to protect yourself from the sun. You can do this with large umbrellas or even place a pergola. The difference is that with the pergola it will take longer to get it to protect you from the sun, because you have to put vines on it and wait for them to grow. While you can use an awning.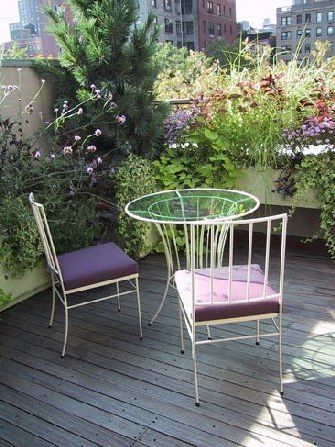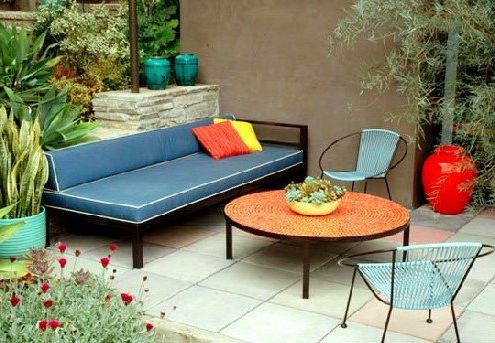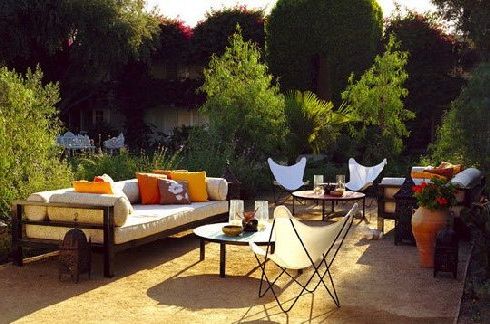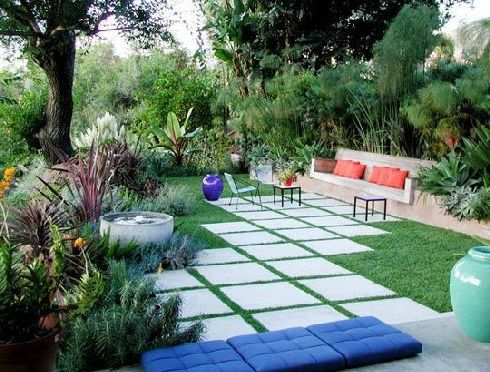 Garden beds
When spring arrives, the weather slowly begins to give us signs that the heat is not far away and that soon we will be able to enjoy the outdoors, the beach and also the garden. We will have time to spend long hours under the trees, in the pool, or simply on the lawn in the sun. For this reason, outdoor beds can be one of the best options to enjoy and decorate.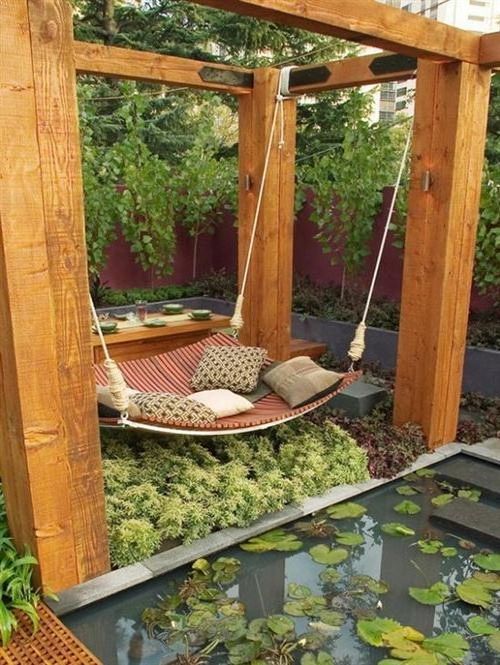 How many times have we wanted to fall asleep in the patio, the garden or the terrace? Many times we always end up not doing it because we don't have a comfortable place. Well, today outdoor beds are already very popular and have managed to encompass several things, since they serve as a sun lounger, as a divan and even as a meeting point for friends.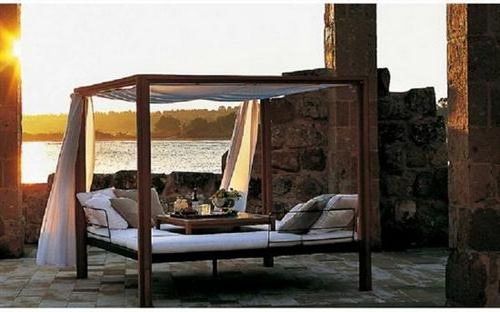 In turn, they have the advantage that the vast majority of them come with canopies and fabrics that provide privacy and at the same time protect from the sun, insects or simply the night breeze, in case you want to live the magnificent experience of sleep the night outside.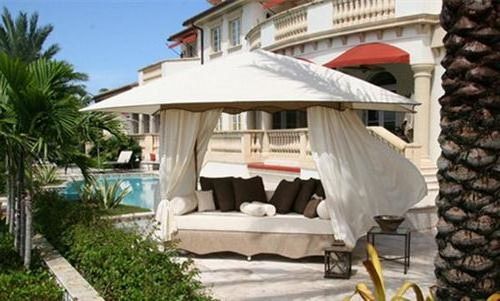 The options of materials, designs and sizes are many, so we leave you many different ones, so you can get inspired.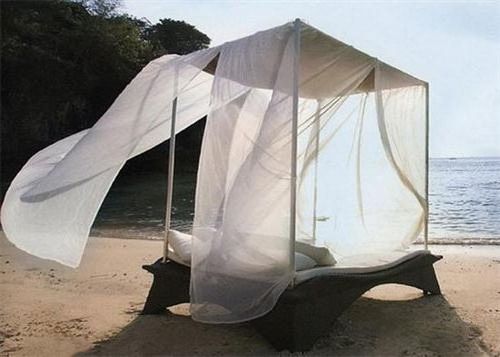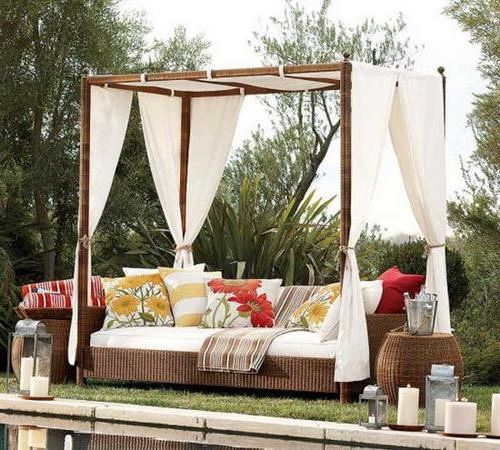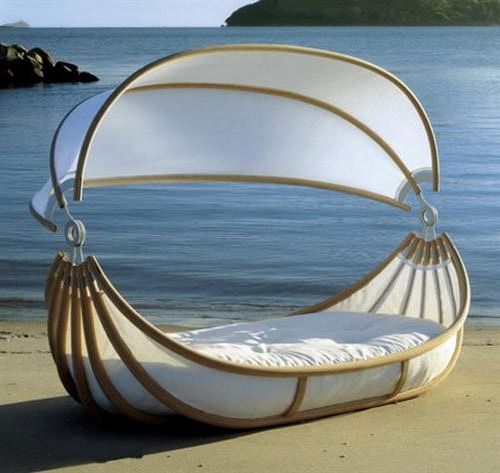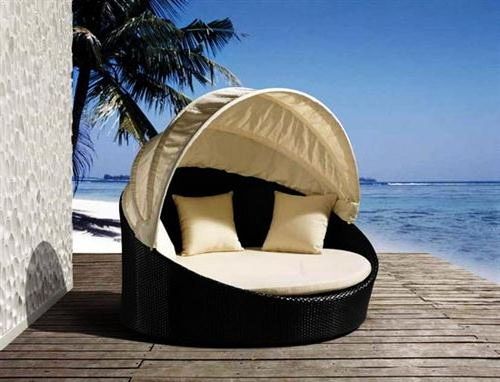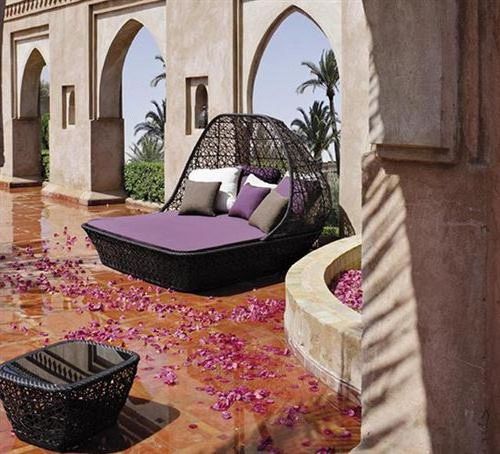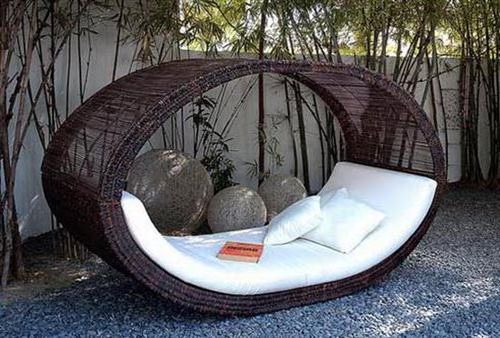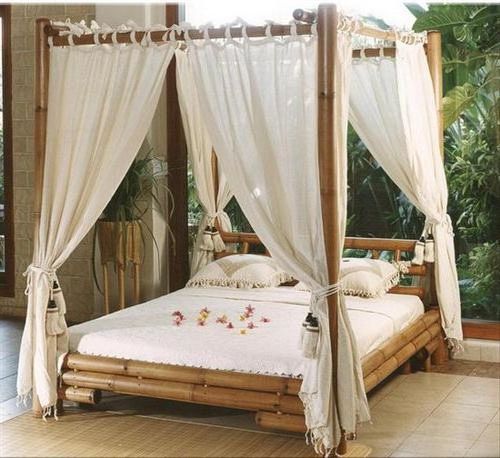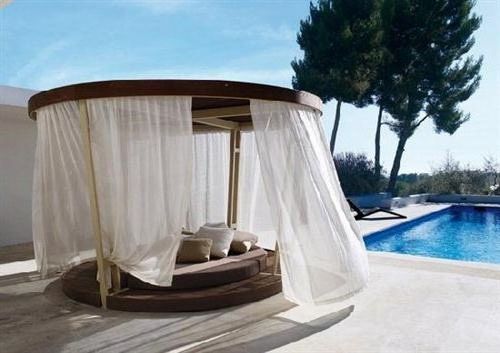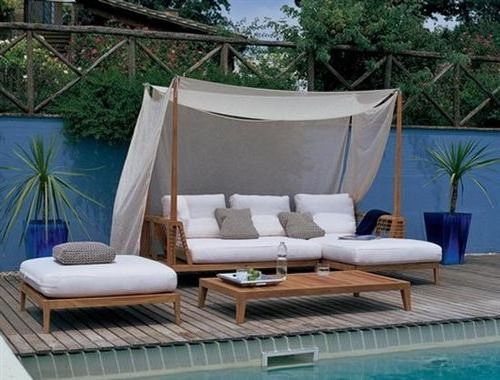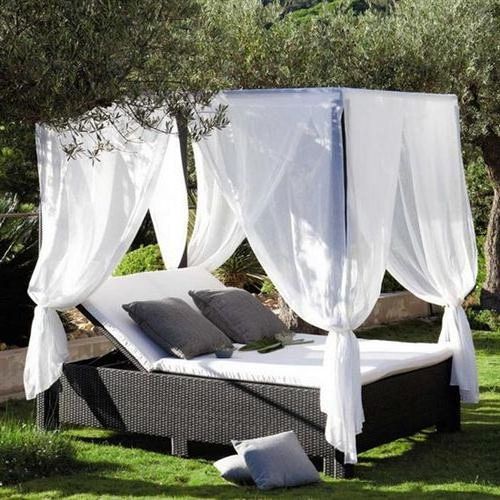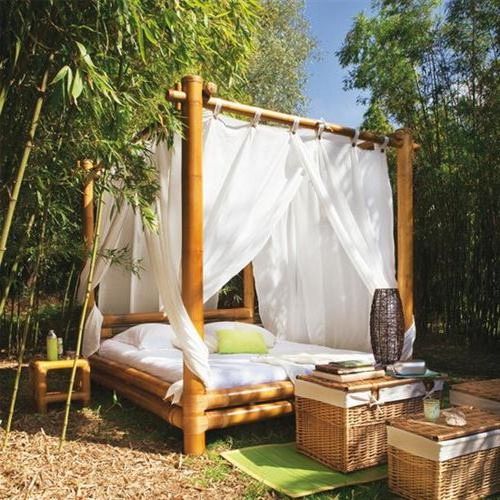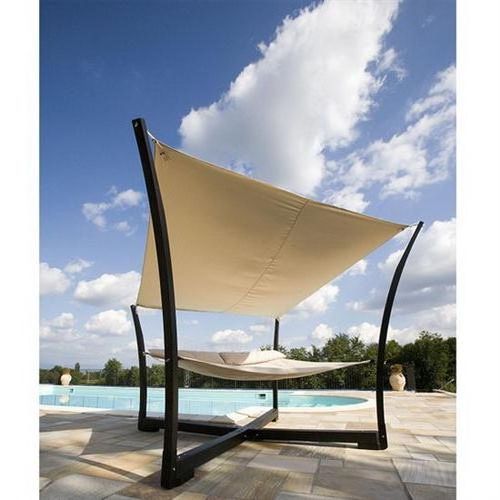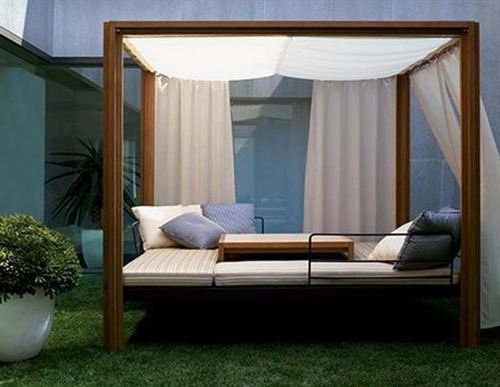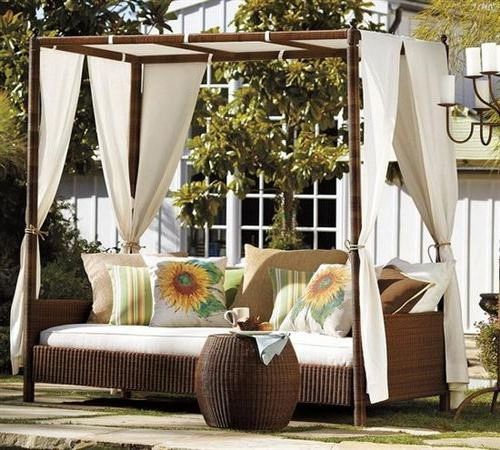 The garden is one of the most sought after escape points for all those who must spend the holidays at home, or at least a good part of them. However, in that little green corner, there are many good ideas to carry out and achieve at least, create our little corner of relaxation, to make the heat more bearable.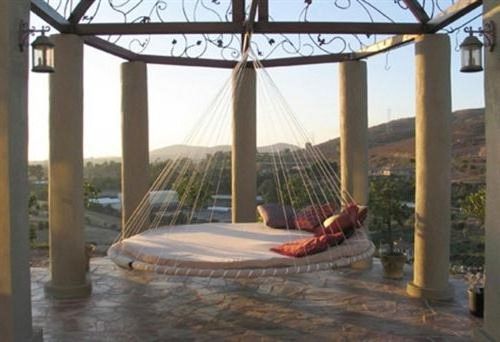 Outdoor hanging beds are one of the many solutions you could apply.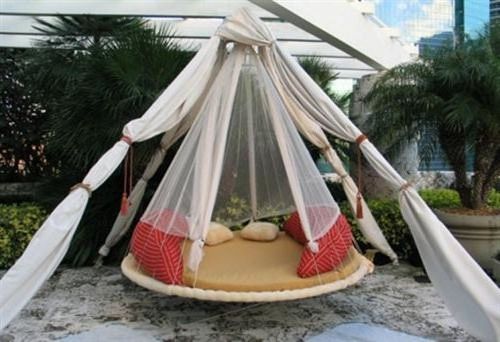 Also known as floating beds, they consist of four cylinders that form a sort of conical shape, from which the ropes that support the circular bed arise. The detail is that many people adorn those cylinders and ropes, with colored fabrics, canopies and other things, making the place look like a mystical space, in which there is a bed floating in the air.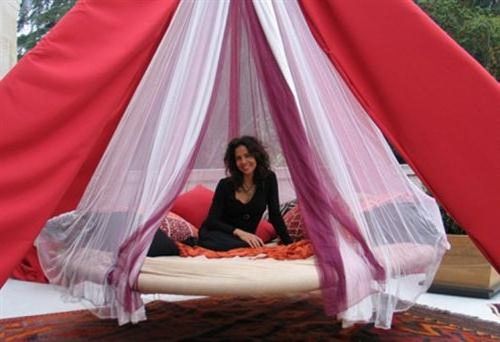 Ideal to spend afternoons with friends, romantic nights with your partner or simply enjoy a good afternoon nap. The atmosphere that is generated in there is fascinating and makes anyone forget about the worries of daily life.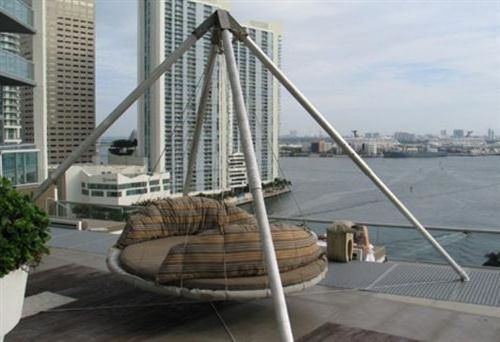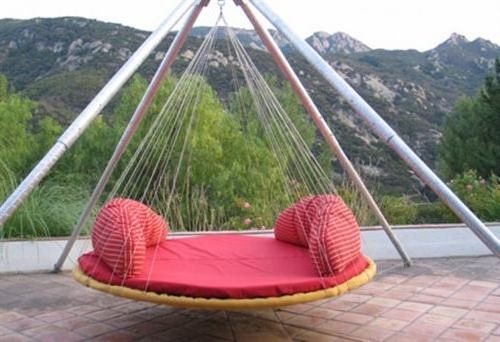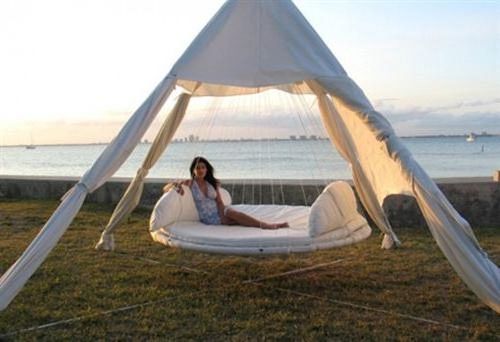 Outdoor armchairs
It is common that when we go to buy furniture for the garden or patio, we opt for models that adapt to summer and at most to spring, thus losing the possibility of using them all year round, as well as losing storage space, since you have to keep them saved the rest of the months. Many companies now offer outdoor seating for all four seasons of the year.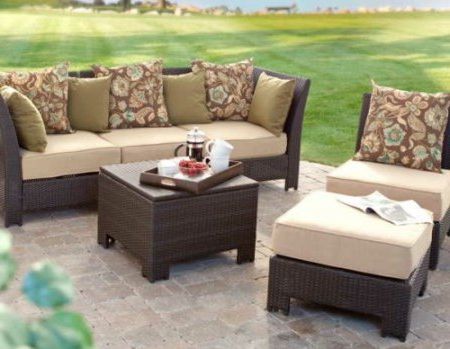 With a contemporary image, these splendid armchairs are made from resin wicker, a material that is extremely resistant to inclement weather, allowing the furniture to be left outdoors throughout the year, without suffering any type of deterioration.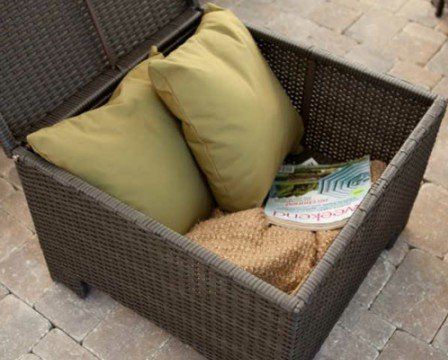 Lightning
Place some discreet lights at night, they will make your patio look amazing. The theme of the lights in the patio must be taken with care, since if you put too few it will look very dark and if there are too many it will look too bright, even annoying. You must try which is the correct number for your garden.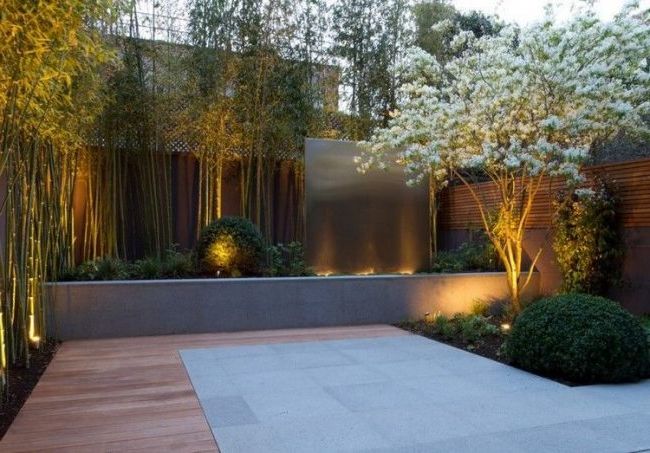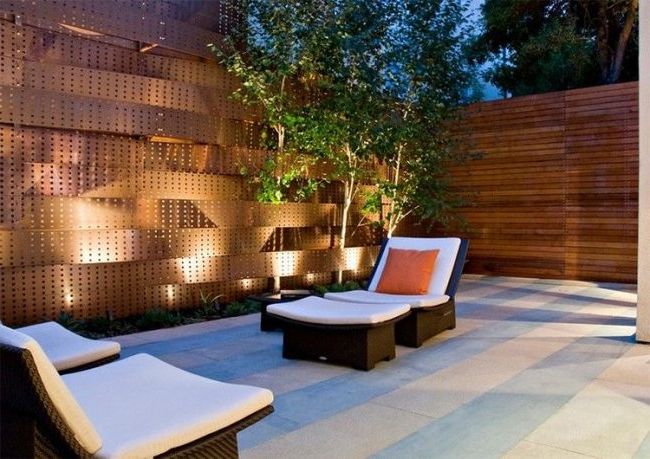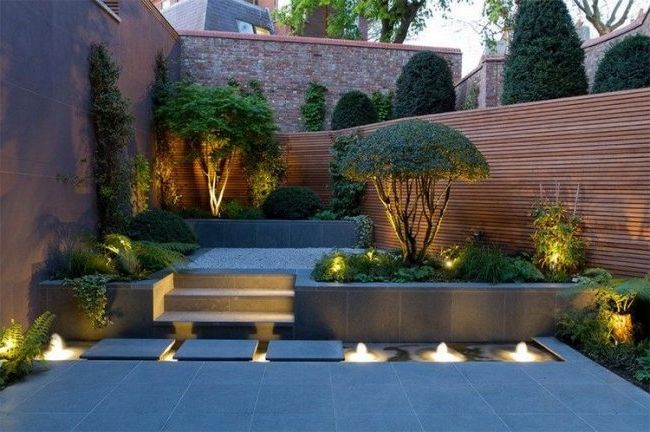 Mirrors in garden and patio decoration
For many of us, even having access to a garden, however extremely small, is a blessing. But many times the urban gardens delimited by walls suffocate more than relax. Fortunately, the same principles of refraction that make reflection a godsend for apartment dwellers can work in outdoor spaces as well.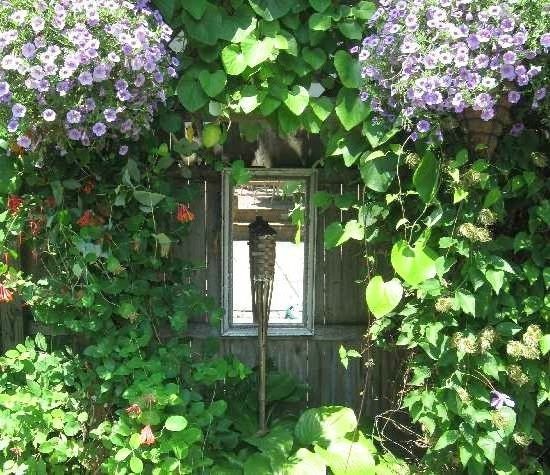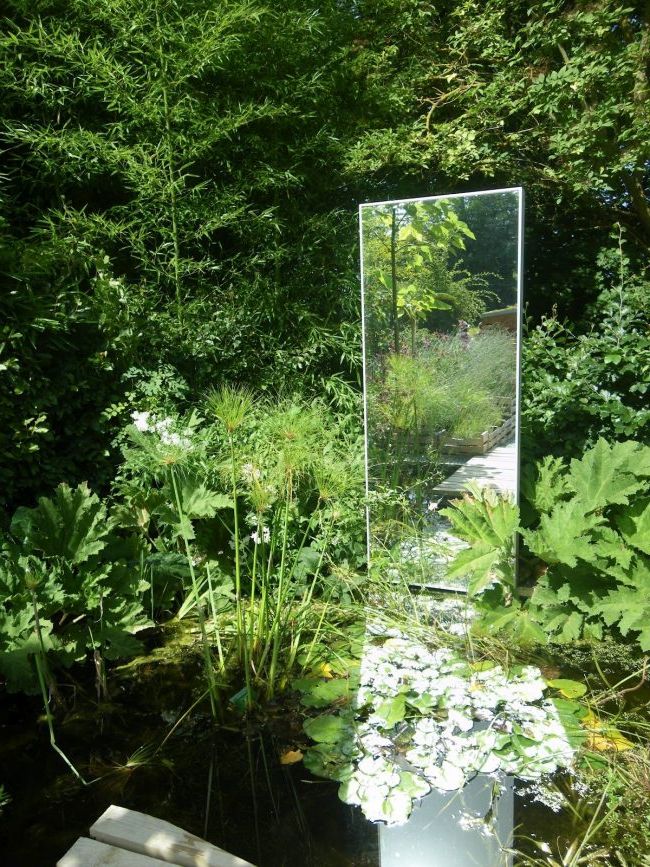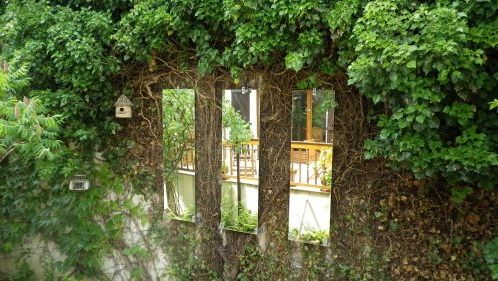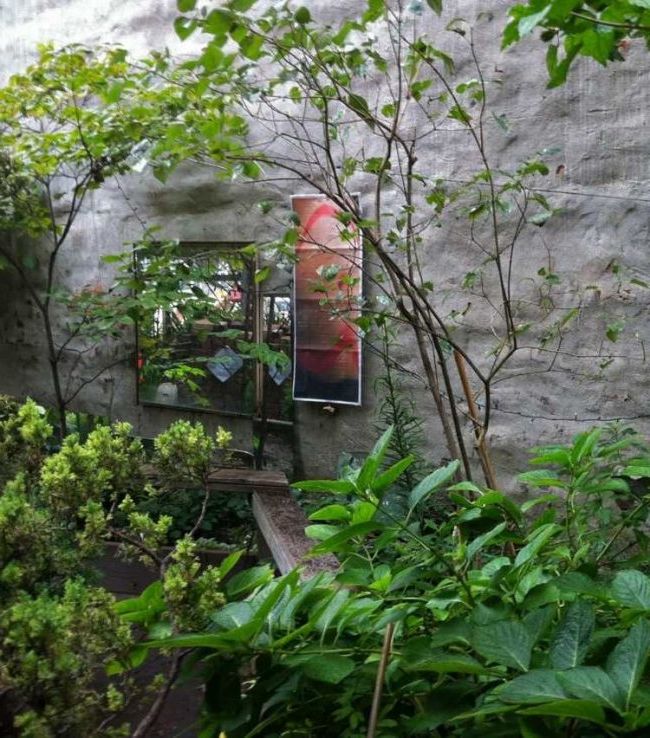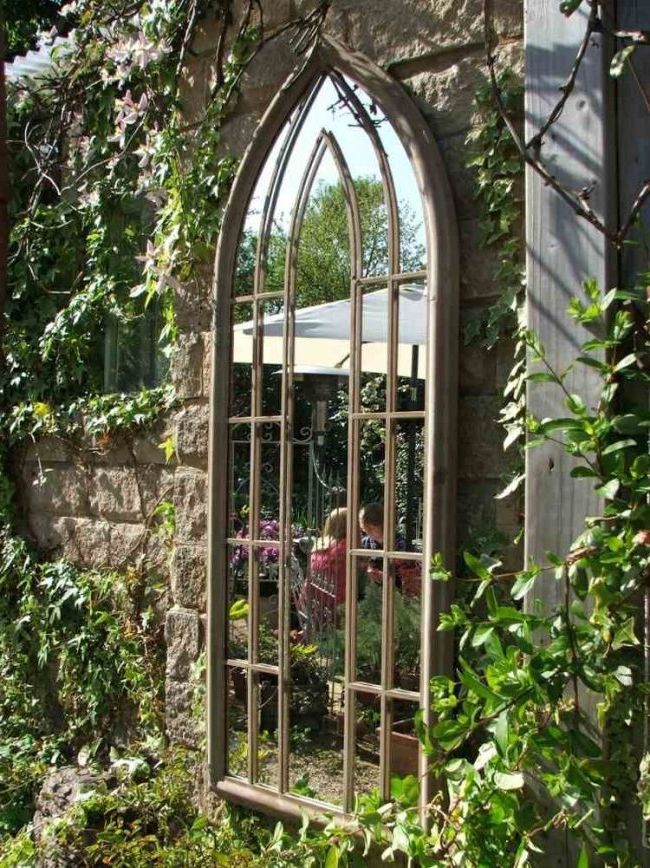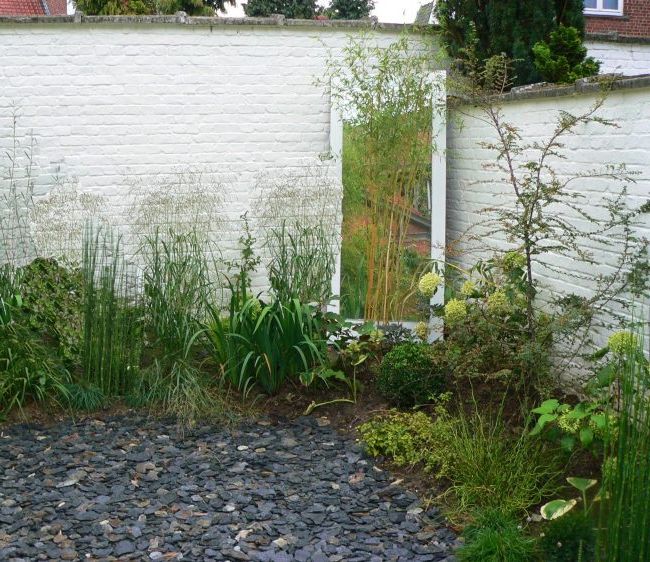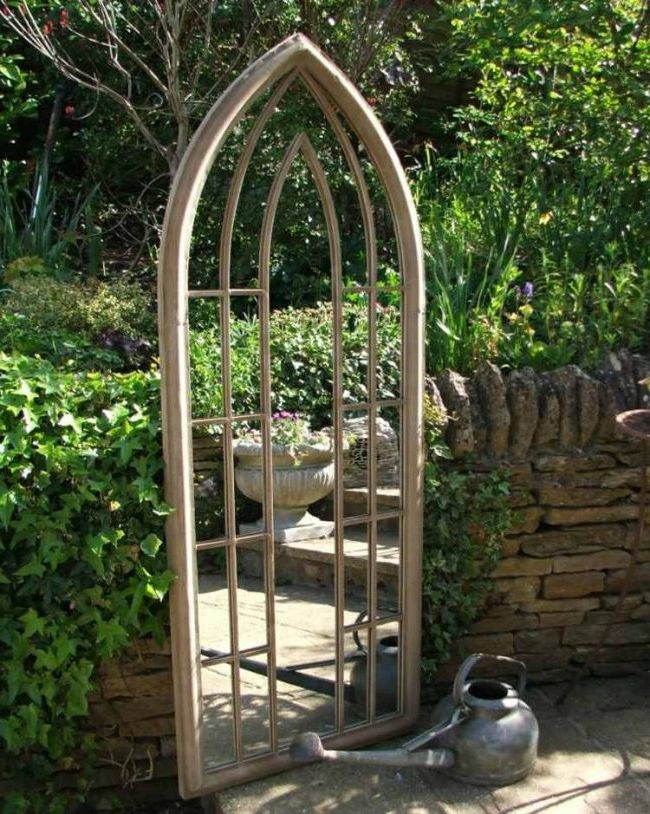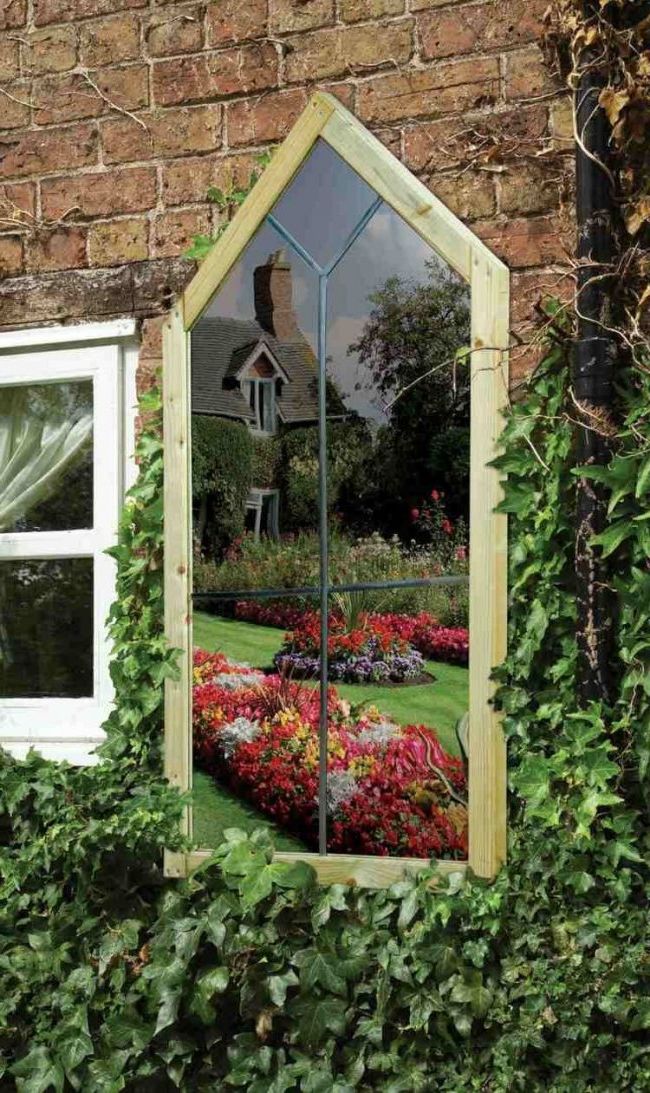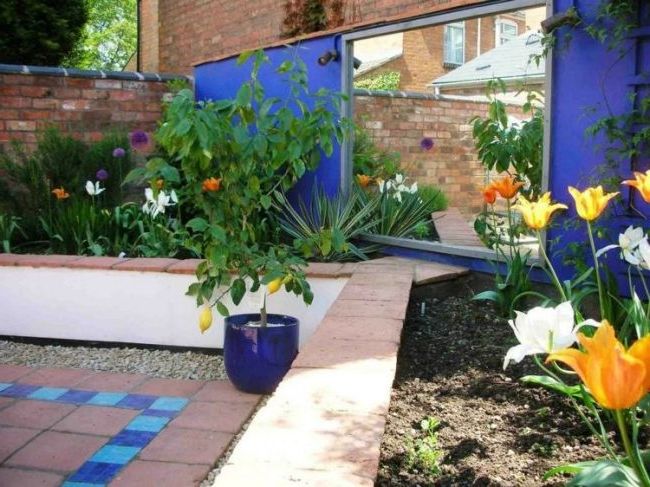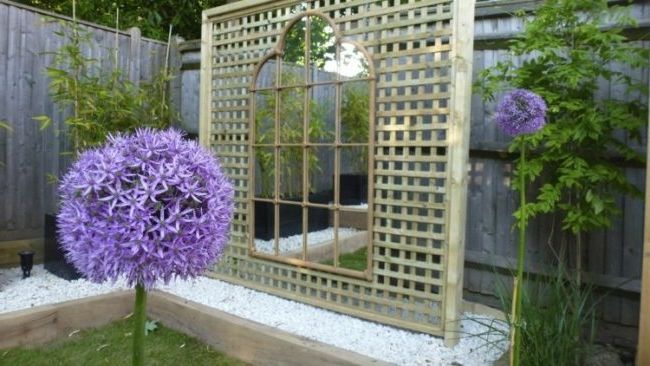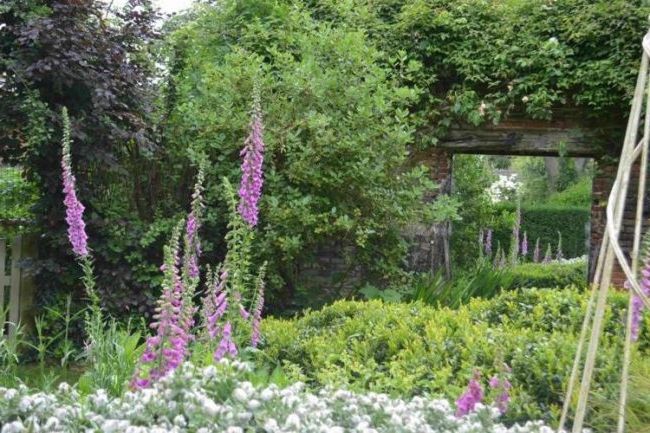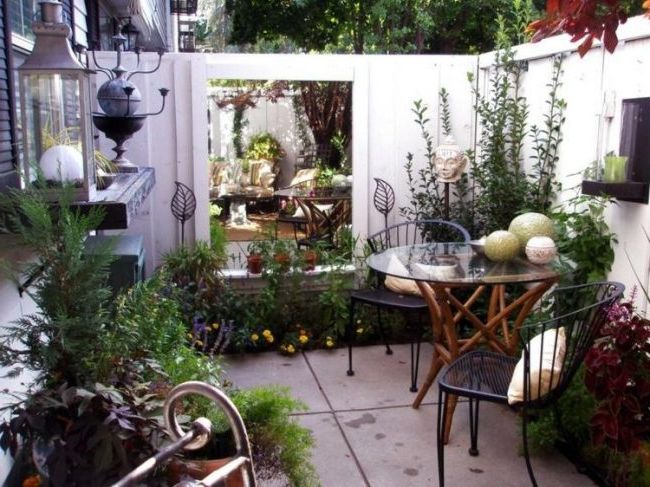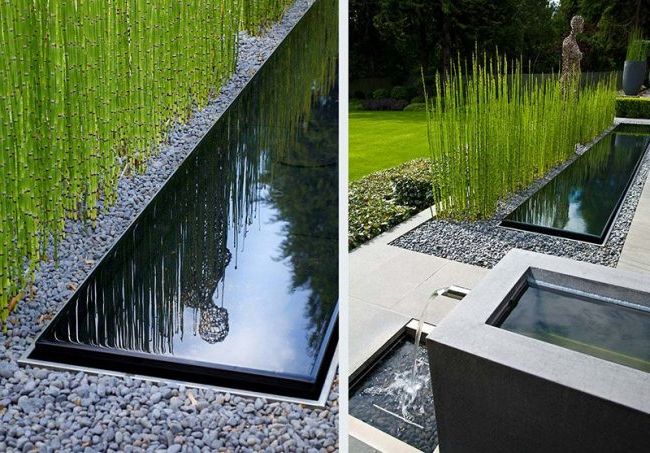 After all. What better than having a garden?… Having two! Here are some recommendations to decorate your garden with mirrors.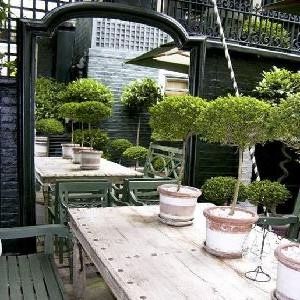 Place a mirror next to an outdoor dining area for ambience and double the soft light of candles or lanterns at night.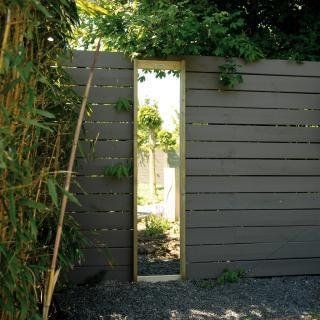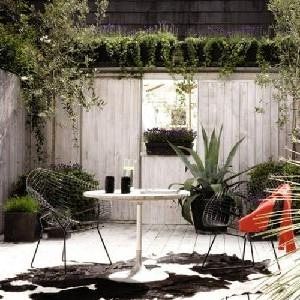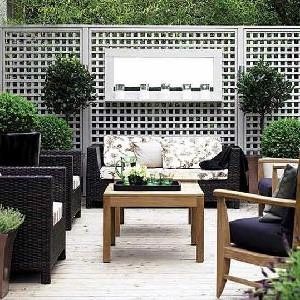 Place long mirrors along garden walls or other flat surfaces to create the illusion of space. Mount horizontally against the wall to create the length or vertically to create the height.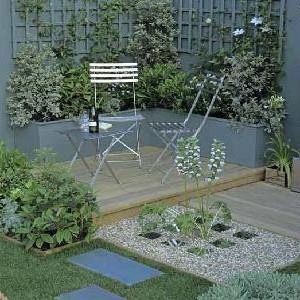 Use small mirrors to create vivid tableaux, reflecting flowers or other plants at interesting angles. These mirror tiles can be created by cutting acrylic mirrors with a hacksaw.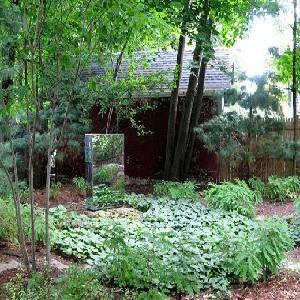 Place mirrors in unusual and interesting ways in random corners to create unexpected lighting effects or add a sculptural element to the garden.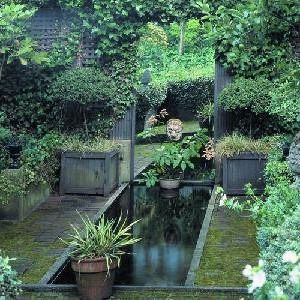 A full-length mirror provides a natural portal look in the garden. Placing the mirror at ground level will create the illusion of a threshold.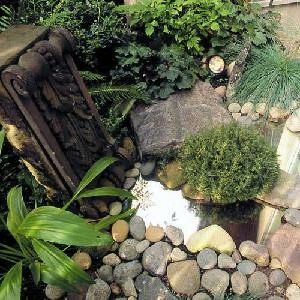 Add a trompe l'oeil by placing a mirror on the ground, surrounded by river stones.
If you are using a mirror under solid ceilings, any type is suitable. If the mirror is exposed to natural elements, consider painting the frame with an epoxy.
Garden and patio decoration vintage style
A good design in decoration never goes out of style, and this is confirmed by the photos of these gardens and patios that are almost 40 years old. Scanned from a 1971 decorating magazine, some of these photos can serve as inspiration, especially for those who like vintage-style decoration.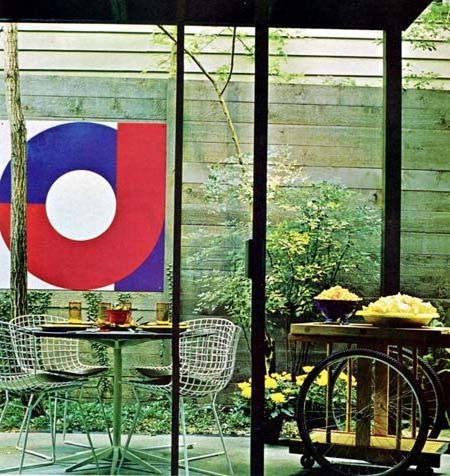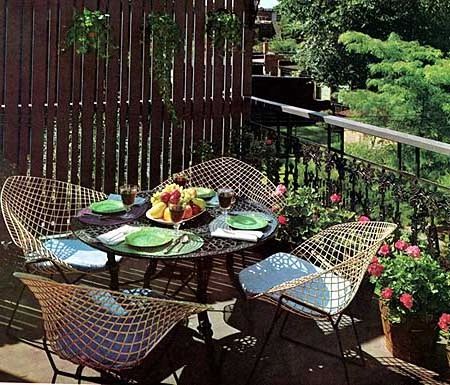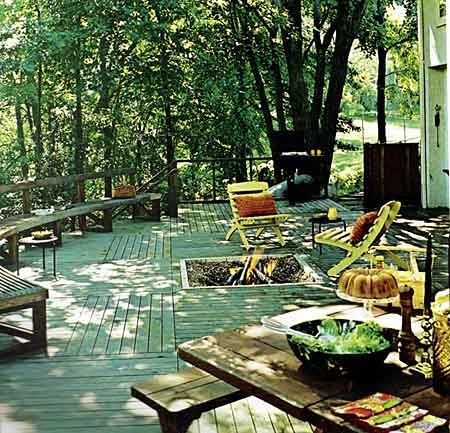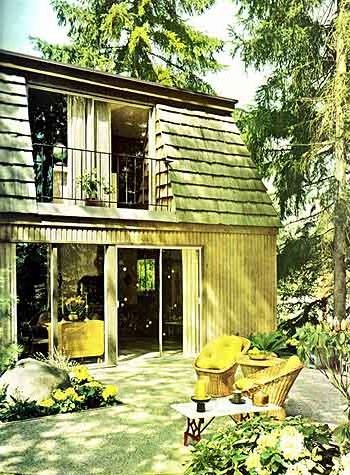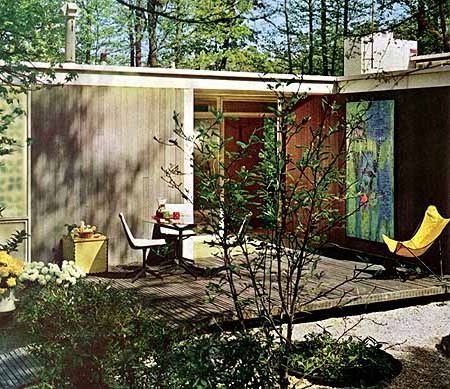 Decoration of gardens and patios bohemian style
Some people call it gypsy bohemian, and it's not far from the truth. It's a colorful style, with lots of patterns, making it perfect for a garden or patio. In addition, it is very easy to achieve.
Mix of colors, patterns, materials such as wicker or rustic wood furniture, and canopies to protect us from the sun.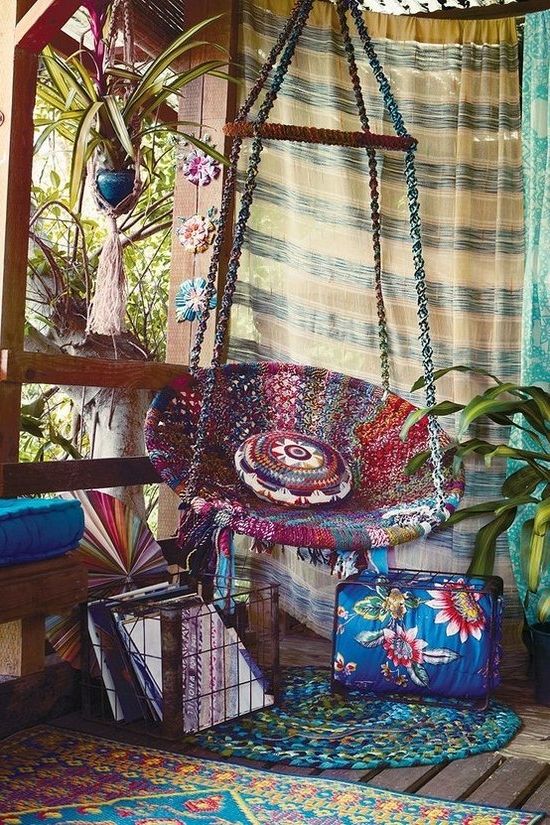 Some details of the style of the East can be applied without a doubt.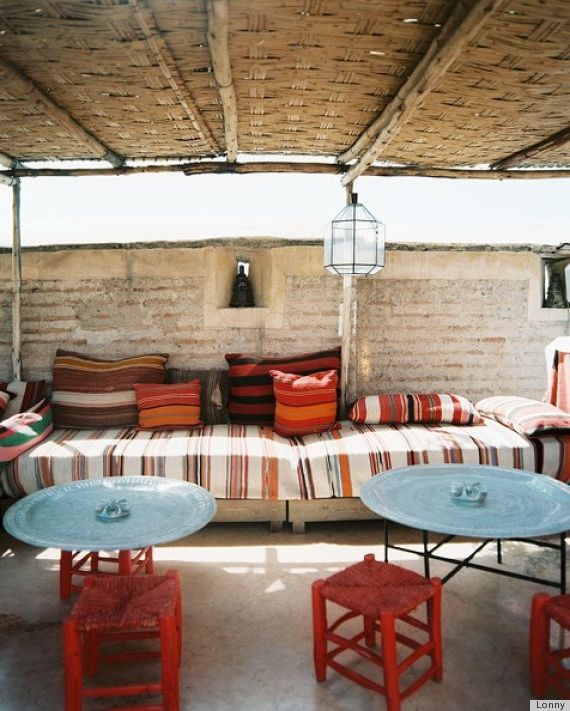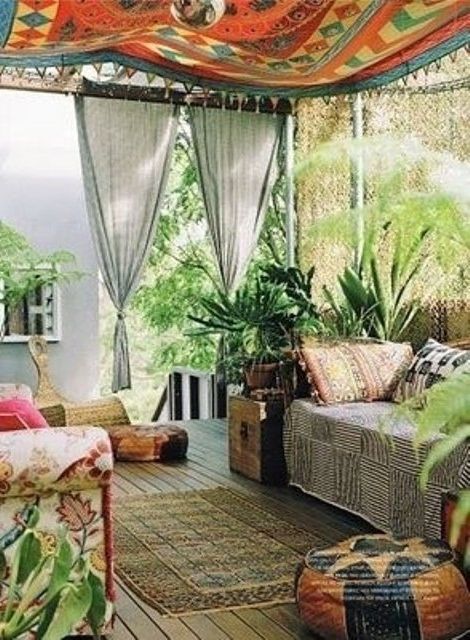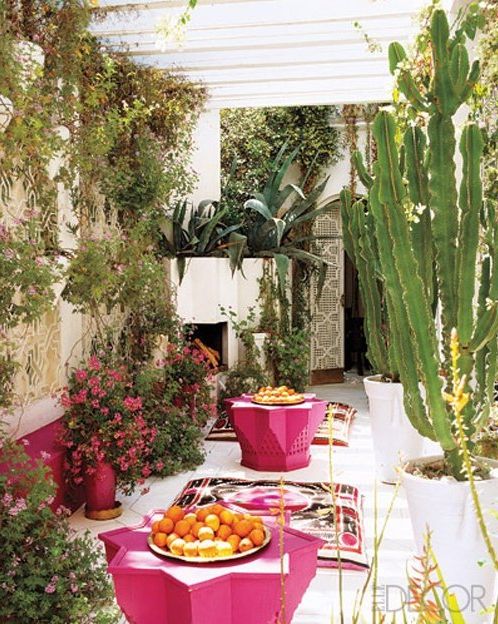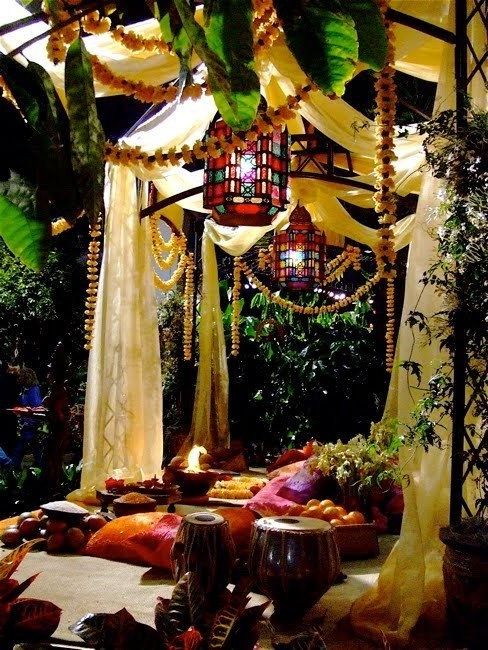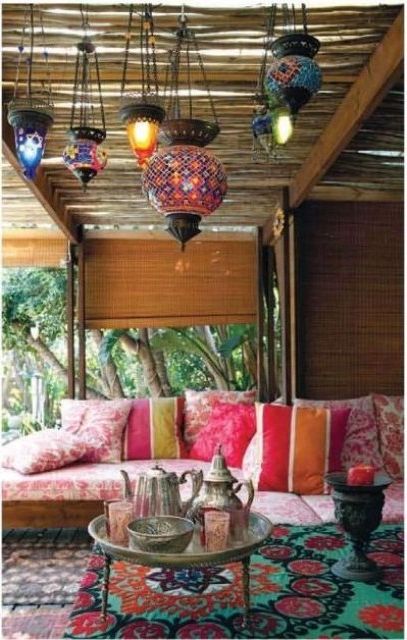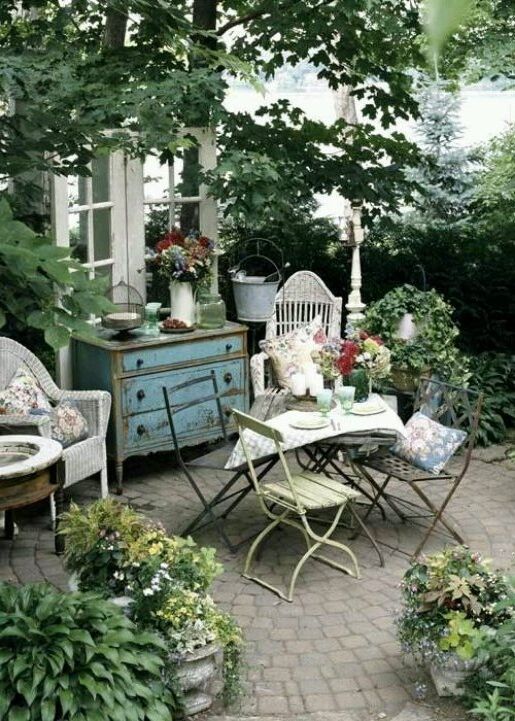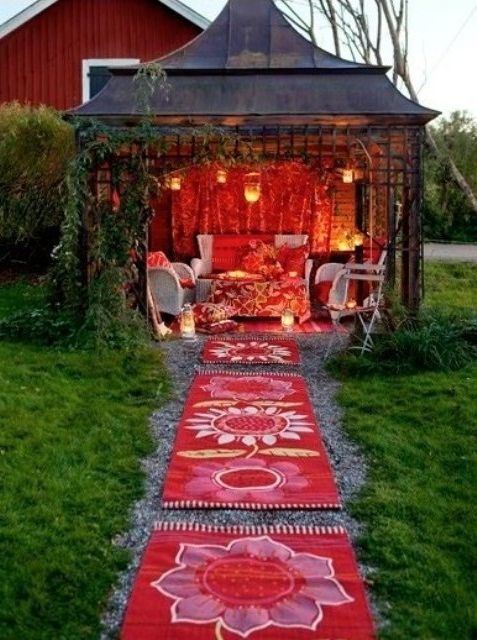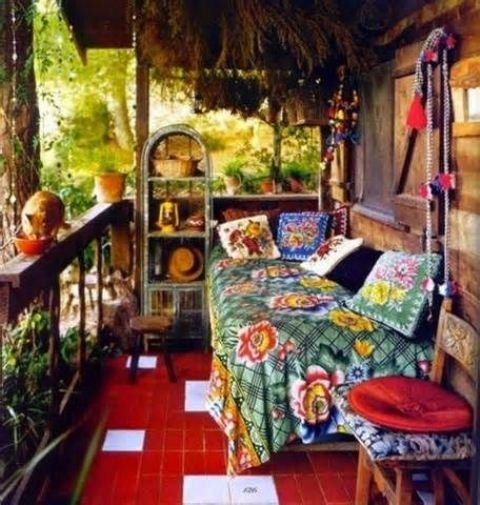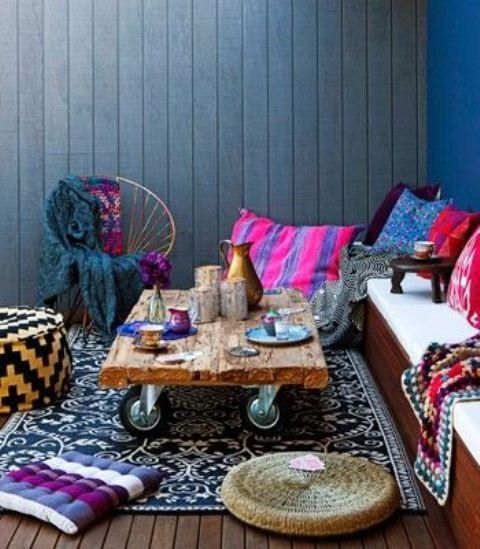 Take a look at: Garden and patio design 120 modern and beautiful photos and ideas