In most urban areas, with a few meters of land, one must already consider oneself lucky. The green space rests the eyes, relaxes and is the best meeting place for warm and pleasant days. Small gardens have their advantages: they are easier to maintain, small details make a noticeable improvement and with a few square meters you can do more than you imagine.
There are many of us who have small gardens due to lack of space, but these are as enjoyable as the large ones if they are properly decorated. Here are some inspiring ideas and photos.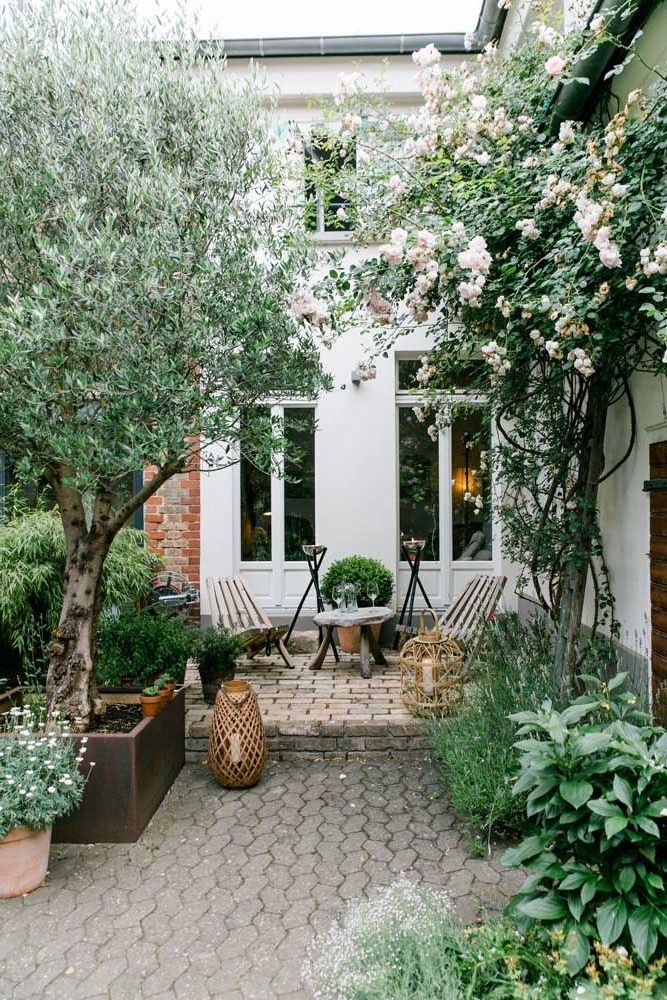 Small garden design
Small gardens need to be planned very carefully, so take your time. Think about how you want to use your garden throughout the year; note where the sun falls during the day as this will determine the location of seats and plants. What features do you want to keep? and what do you need to add?
Materials
You can play with different elements and materials, such as stones, wood, pots, and you can also play with slopes and small paths, even with small fountains.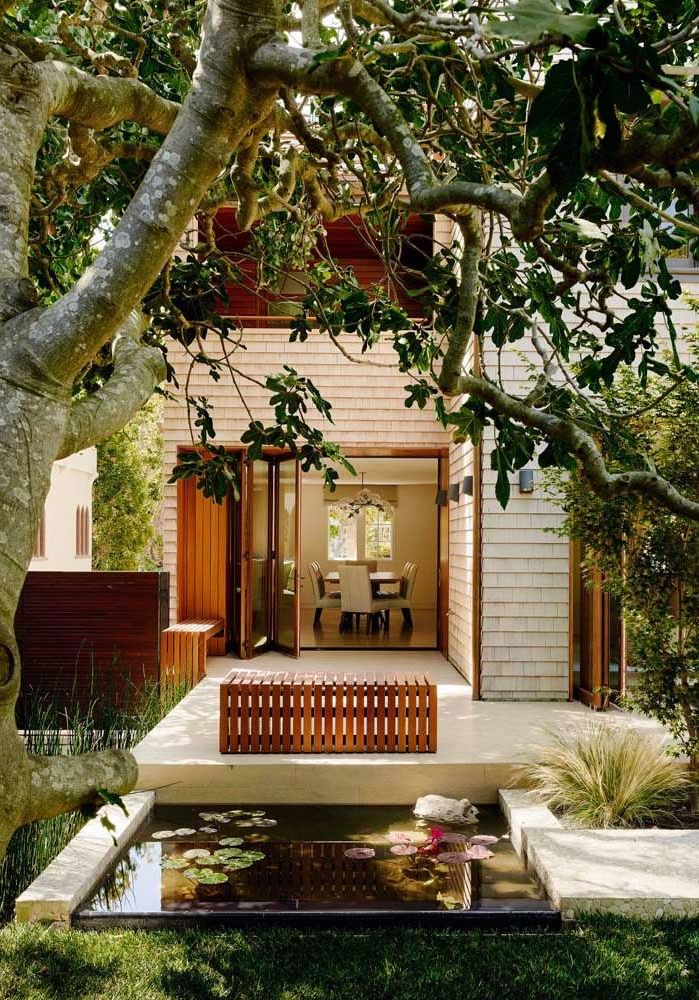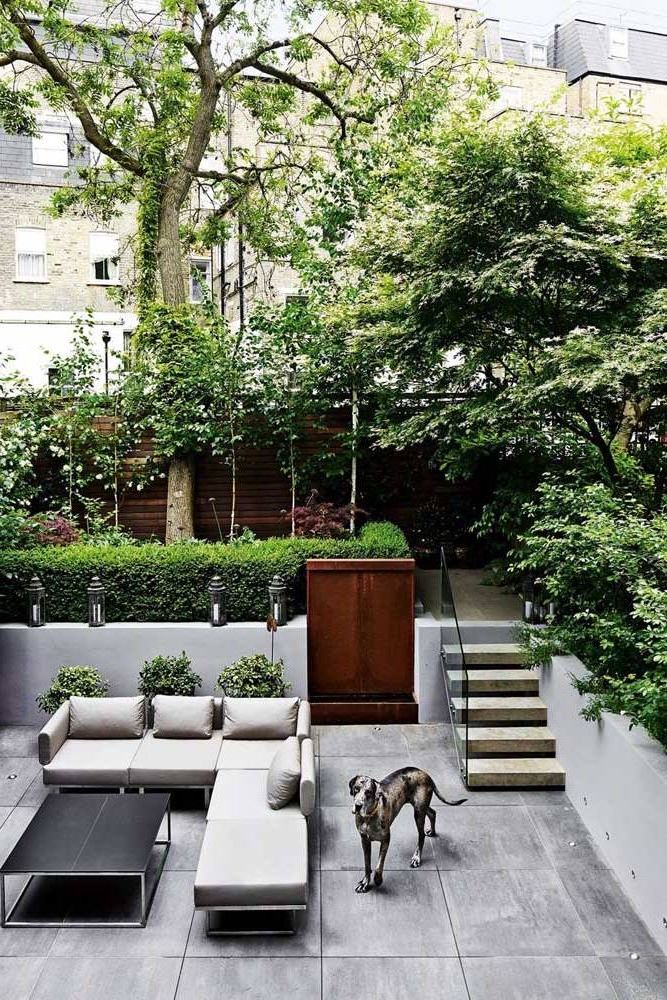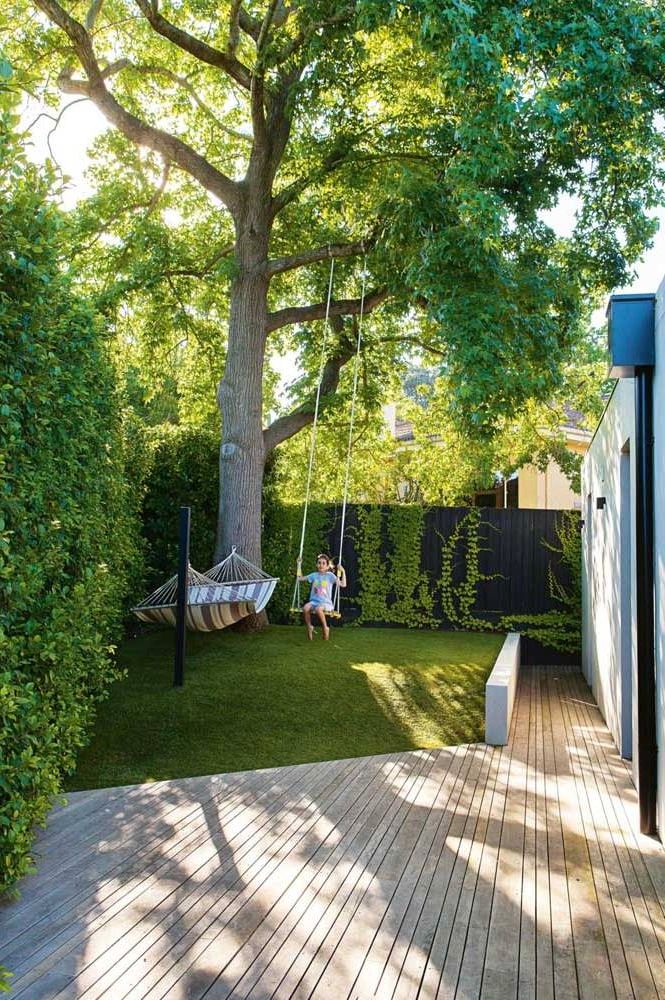 Here we see the use of wood on the ground, paths or platforms.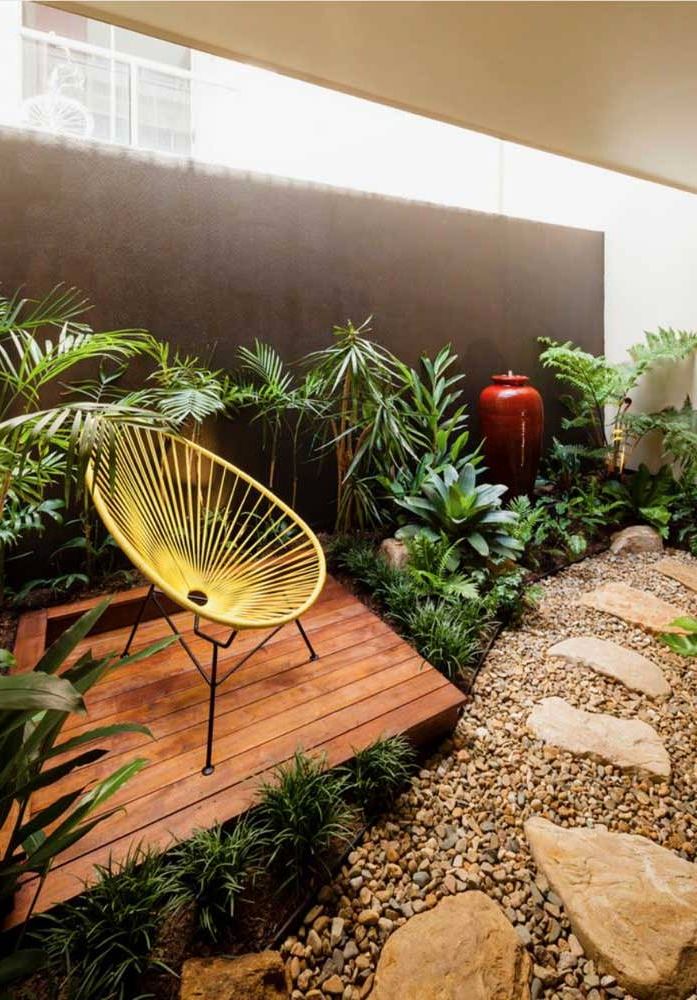 The stones also add interest.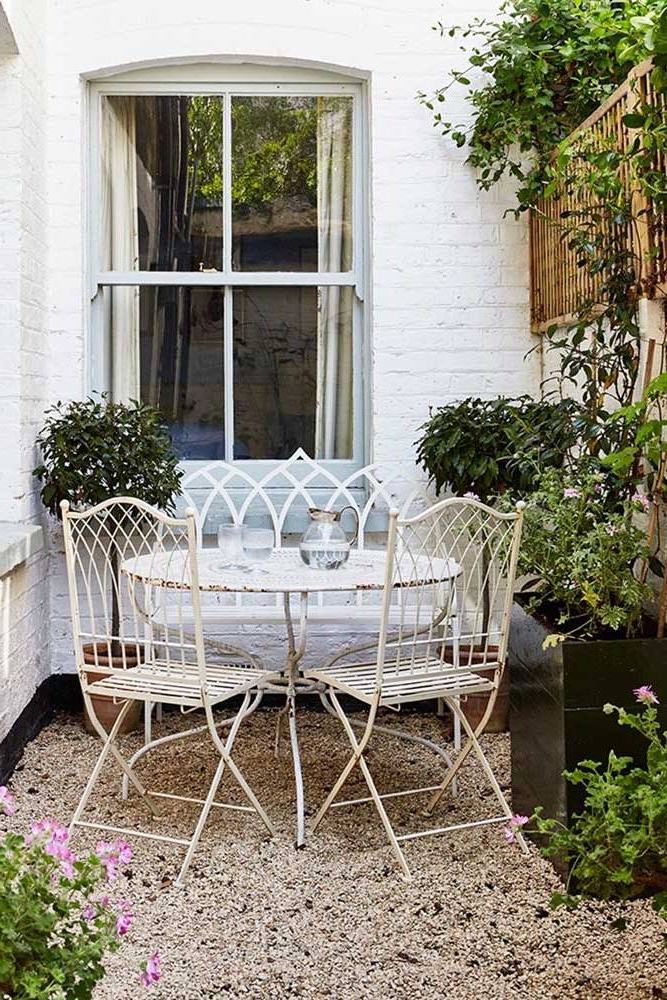 Add straight and curved lines
A garden where the entire design is made up of mostly straight lines can make it look cramped, uninteresting, limited and small. The goal is to make small gardens look bigger, more livable, and more interesting.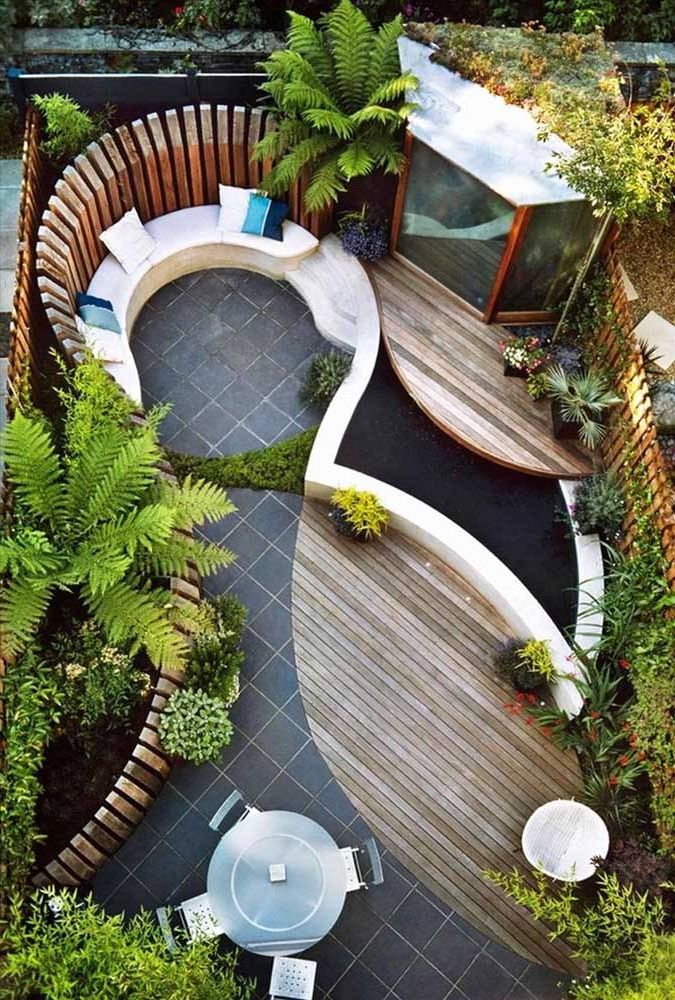 Also consider the possibility of using walls and geometric shapes.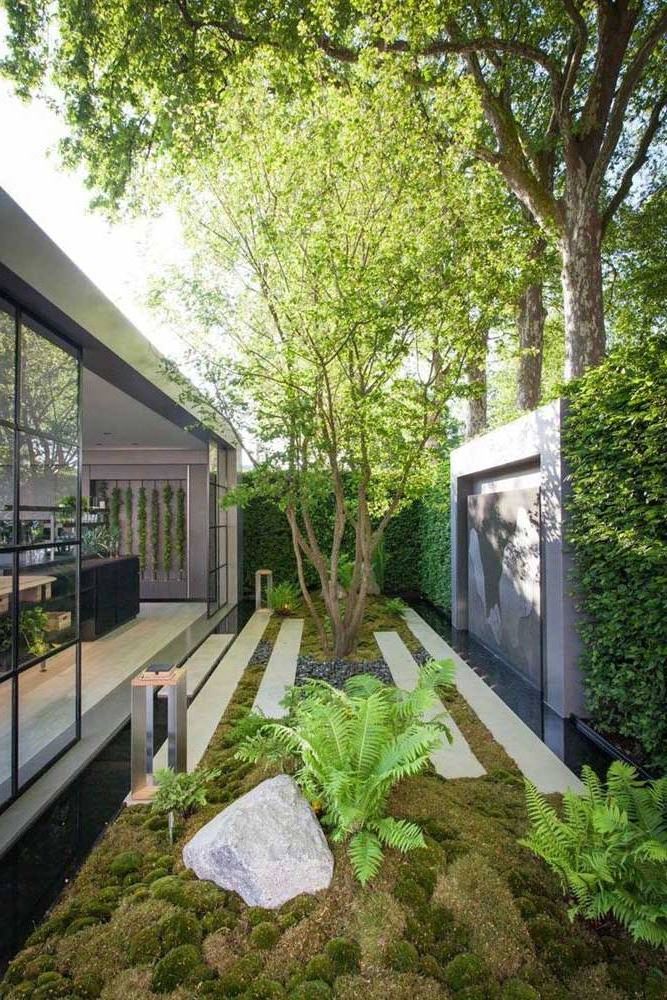 Small gardens has some special design rules. Less space doesn't mean less work, if anything, it means more attention to detail and resisting the urge to add too much variety. They are, in general, a "box" in closed areas, with straight borders.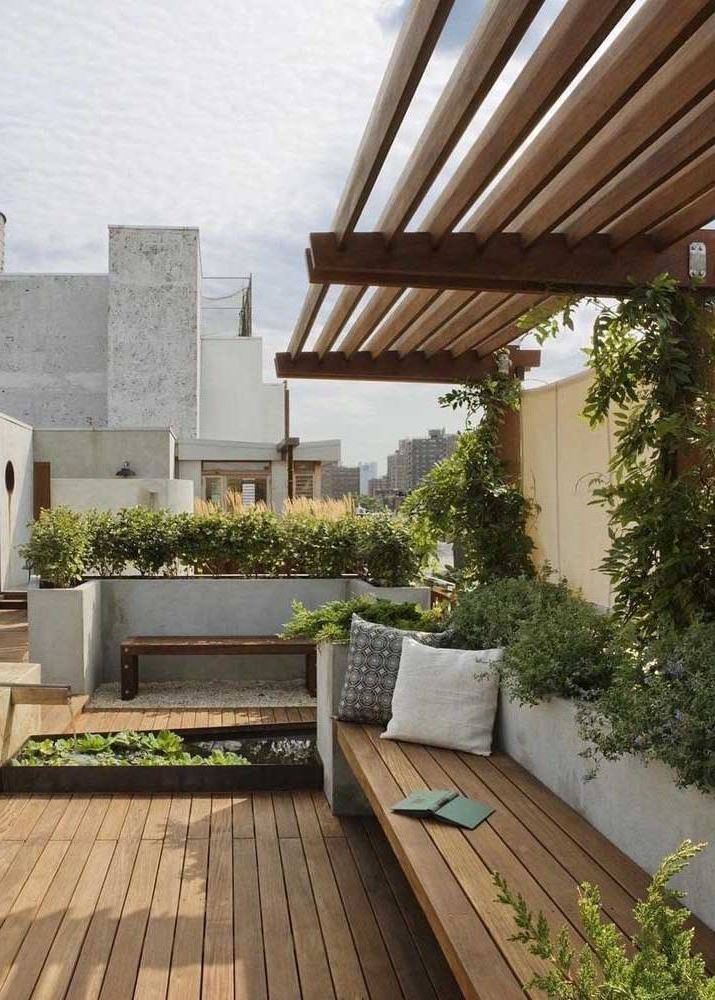 The use of curves adds a sense of movement and flow, and this will make the garden appear larger. Adding something as simple as a curved brick or stone bed will add an element of interest and a sense of space. Small retaining walls or paths are an easy way to add texture.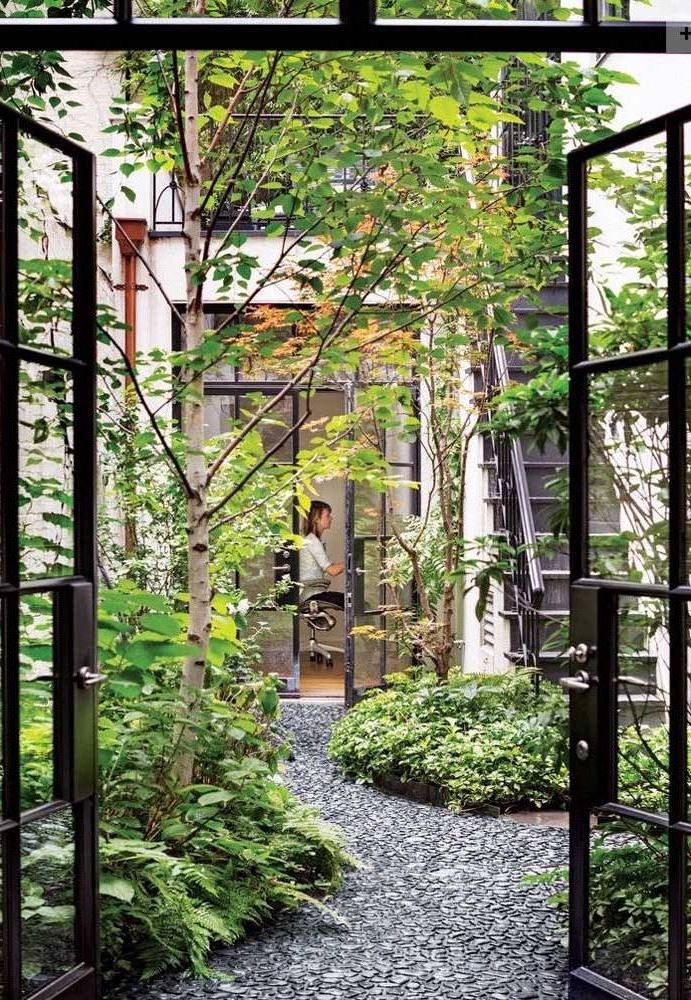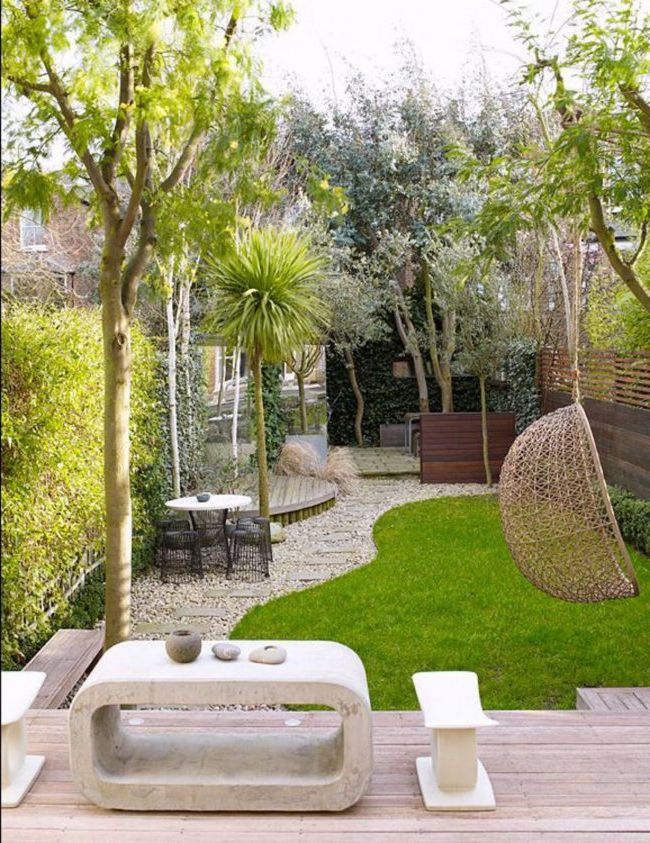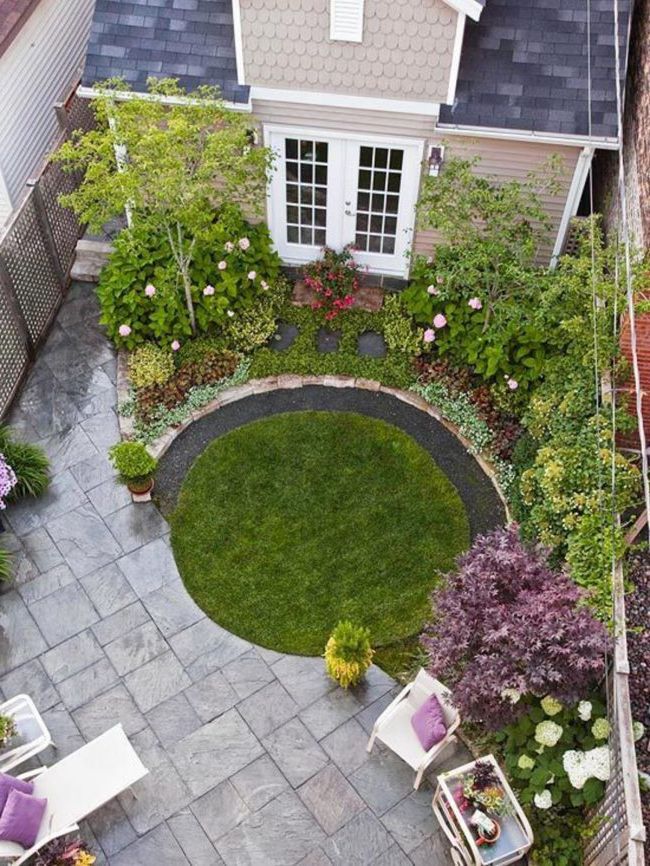 Plants
In this type of garden it is essential to pay attention to the selection of plants. Colors, textures, sizes and different shapes of plants can be used to create an illusion of more space. Try to limit shades of green to two or three colors. You'll get more impact if you stick to the same shade.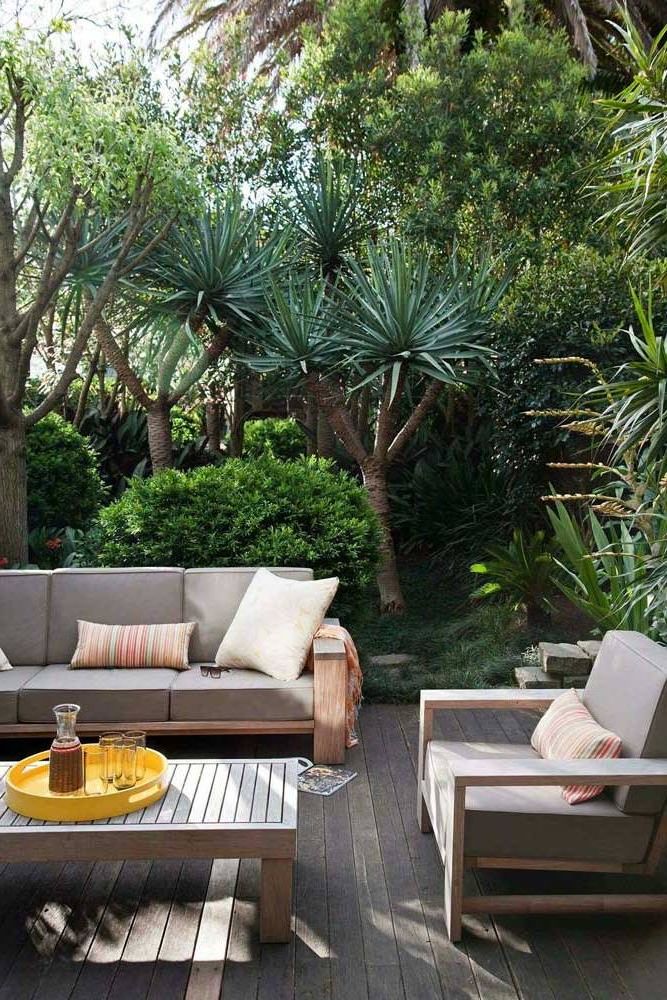 Keeping things in proportion is important, however, a common misconception is that you should use small plants in small spaces. Choose a few varieties of plants and two or three colors and repeat the scheme throughout the garden.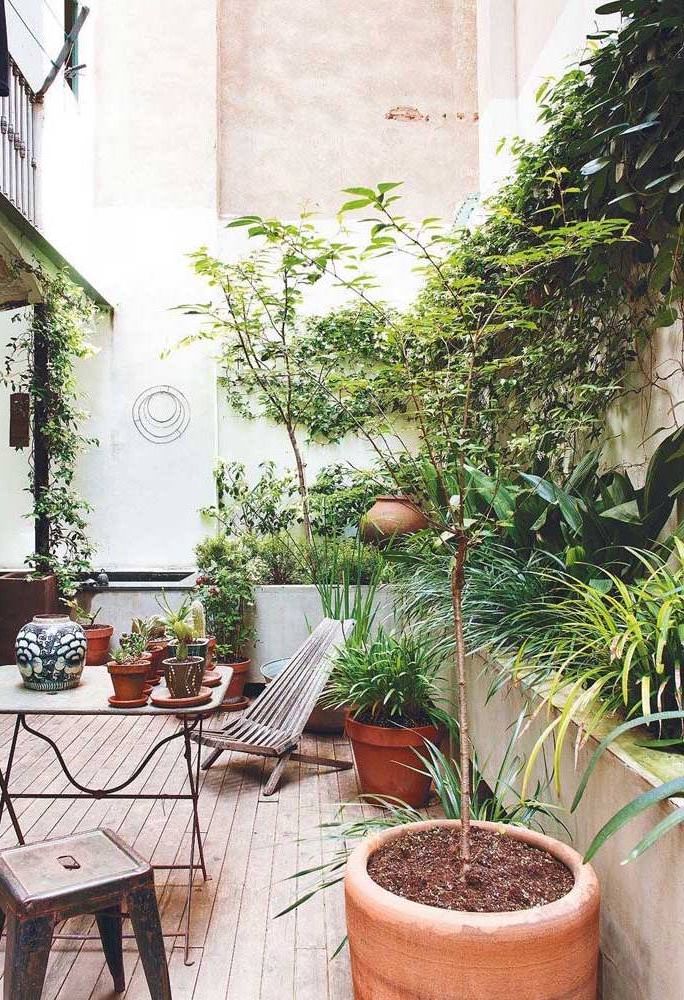 One way to create depth is to place dark plants in the background and light plants in the front. Remember to keep the smaller plants in front so they are not obscured by the taller ones.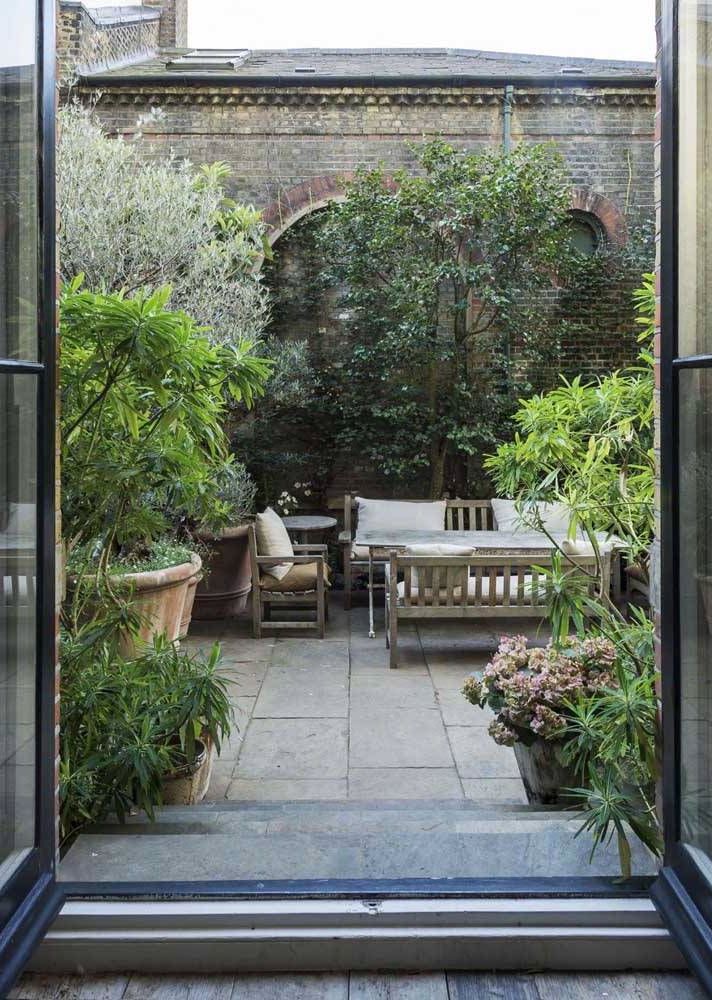 Levels
Another great idea is to create different levels, this can be easily achieved by adding taller beds. Another way to add interest and spaciousness is by adding gazebos, pergolas, and trellises to divide one area from another. This can create a sense of flow and mystery of seeing what is out of sight on the other side. In this way, you have created a space that will give the feeling that the garden goes on and on.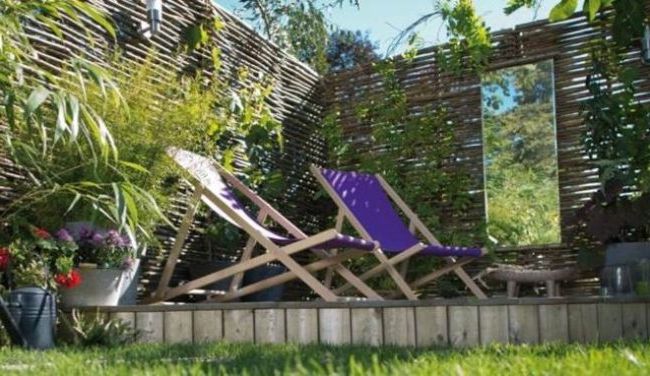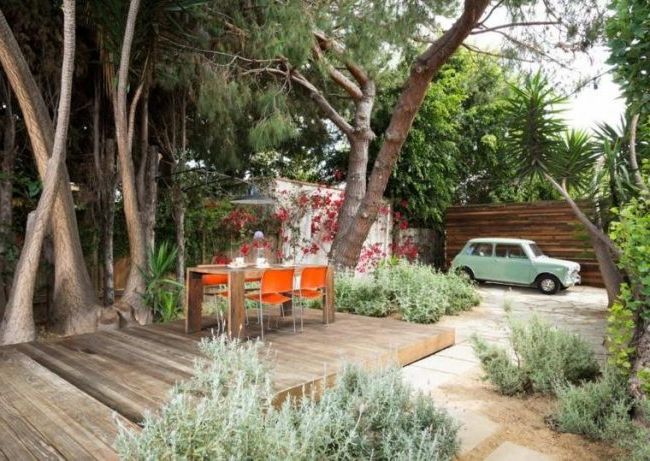 Create optical illusions
The choice of wall colors is also important. The white color gives the appearance of spaciousness, however, the use of black in a corner will give the illusion of being somewhat wild and mysterious in a small garden, since the wall will seem like a shadow.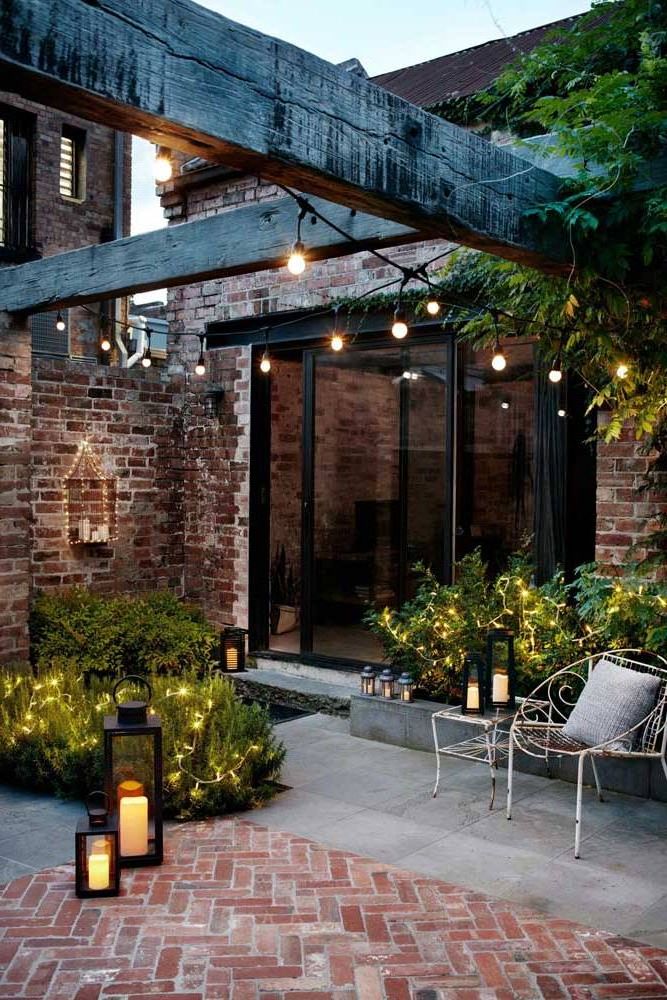 Mirrors can also be used on the walls. This will make cramped gardens feel twice their actual size.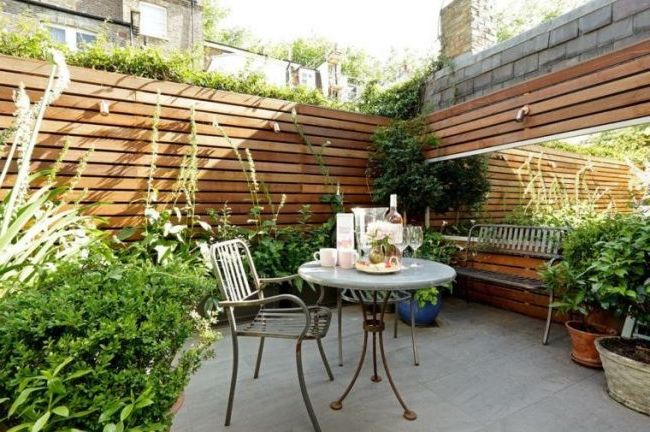 Simple designs
Simple ideas work best in small spaces: control the number of plants (remember to choose dwarf or slow-growing plants), and make the most of your neighbors planting).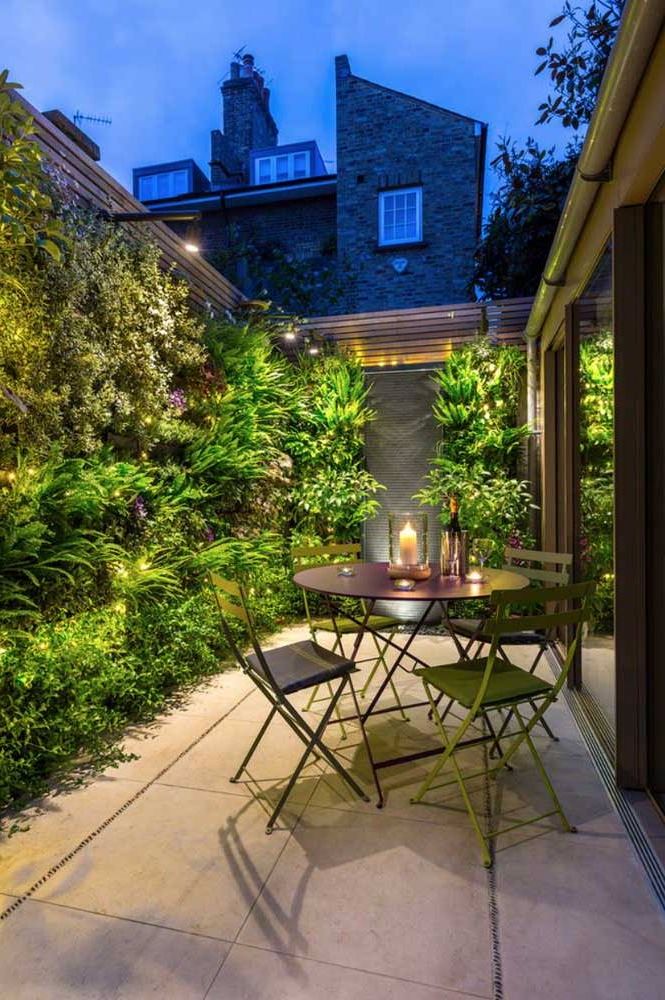 Limit the number of details and materials to incorporate; an eclectic style can look cluttered and cramped. Use accessories to give personality, but in a moderate color palette.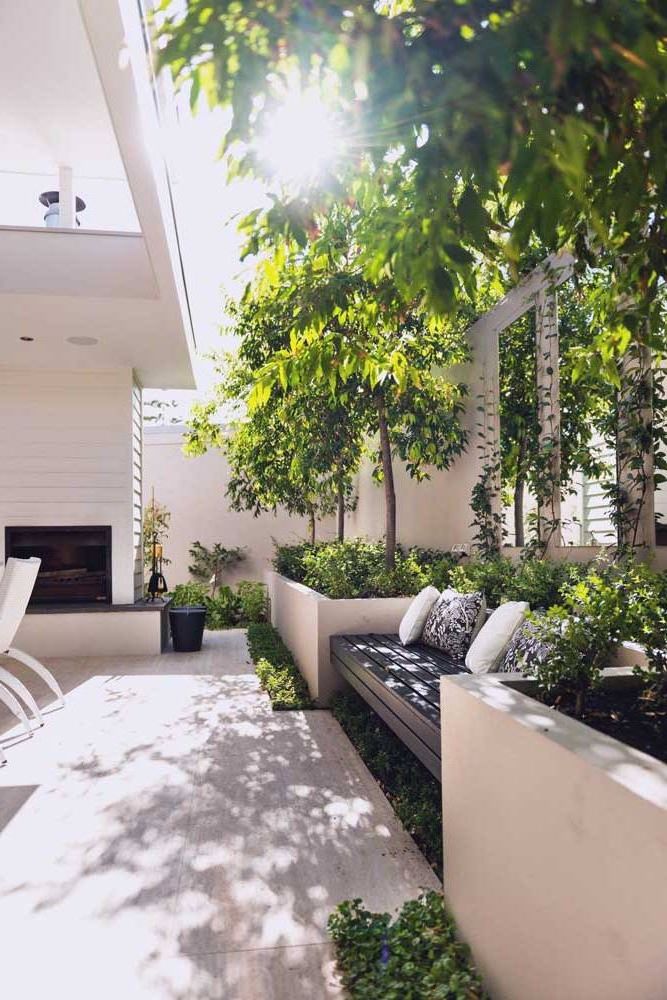 In these examples that we see below, a bench or seat occupies the focal point, and around it we see plants in flowerbeds or pots, creating a very nice and pleasant space for relaxation and conjunction with nature, a small corner in the city where the green it is our ally and we can forget everything. As you will see, few elements have been placed, to give a feeling of space.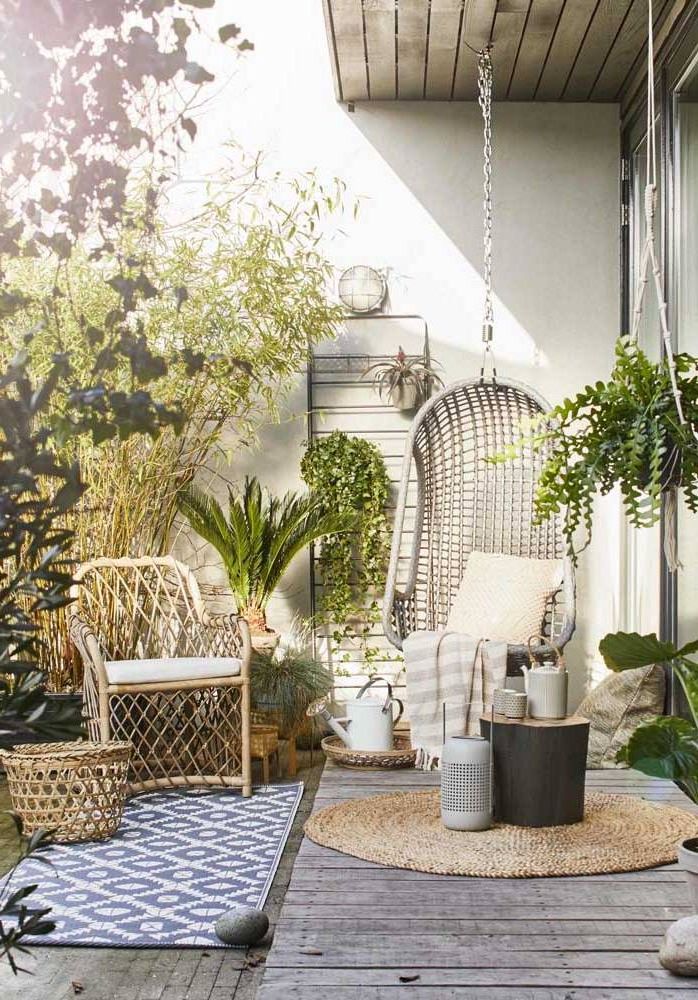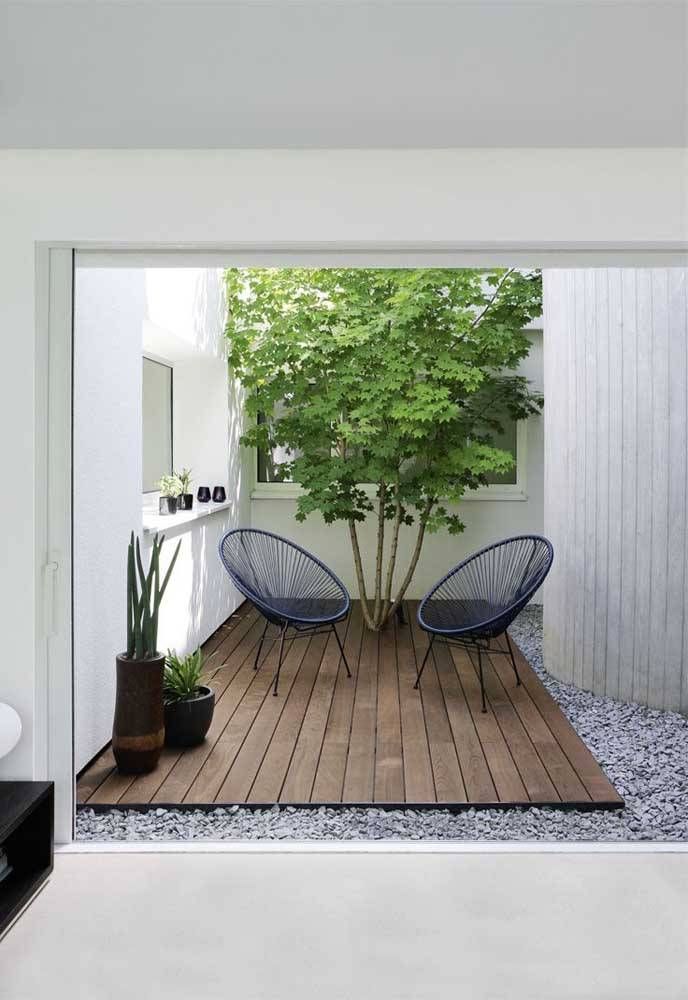 Style
The ideal is to respect the style of the house, and that the garden follows the same. If you live in an old house, you do not have to remodel the garden. You can use that old look of walls and floors, adding contemporary elements. This vintage and modern combination often looks fabulous.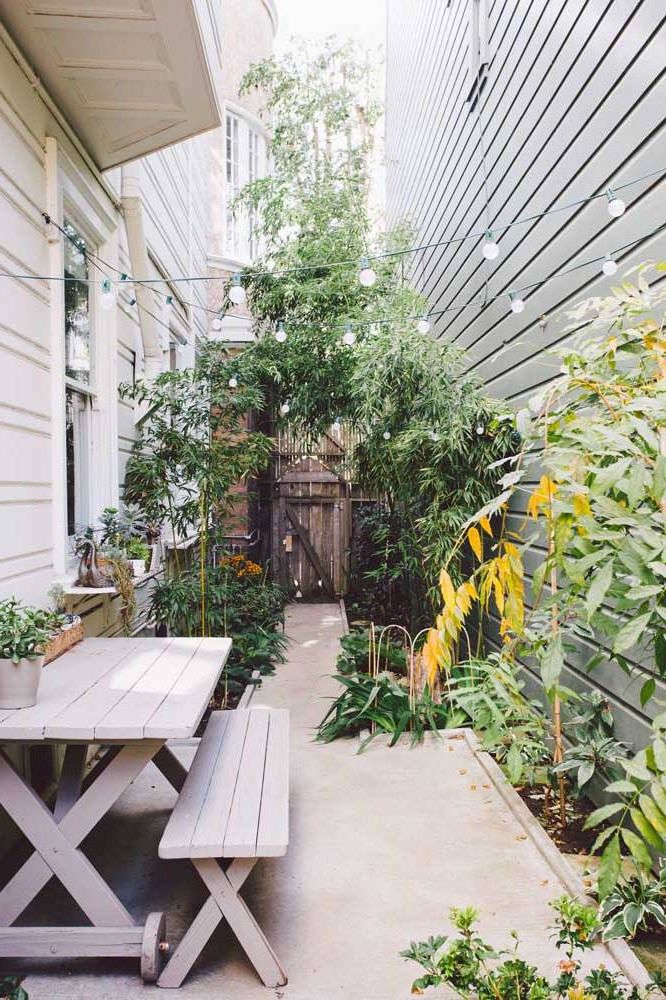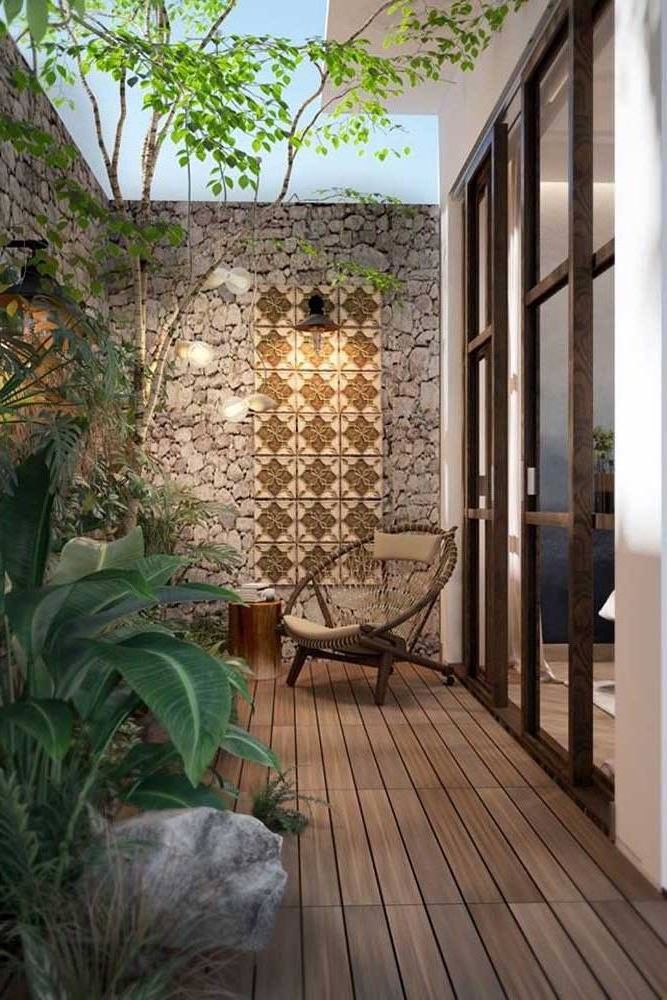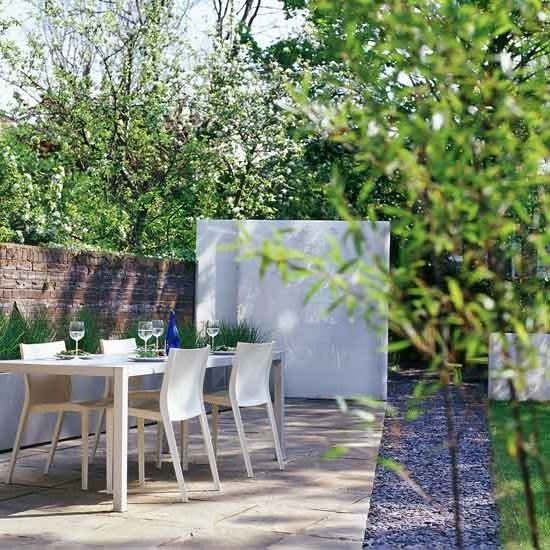 Meeting place
You can also plan the design of the garden thinking of leaving a space where family or friends can gather to enjoy the garden.