The bedroom has to be an intimate place of relaxation, so some color palettes that keep us with one eye open all night are not recommended. It is better to opt for a decoration that is not too heavy and, finally, move towards a range of calming colors. We will show you below a selection of colors for rooms, which will be a trend in this 2022.
Whatever your choice, keep in mind that neutral paint is best suited for bedroom walls, as it provides a cozy ambience, plus, as a bonus, it mitigates minor flaws in bedroom walls.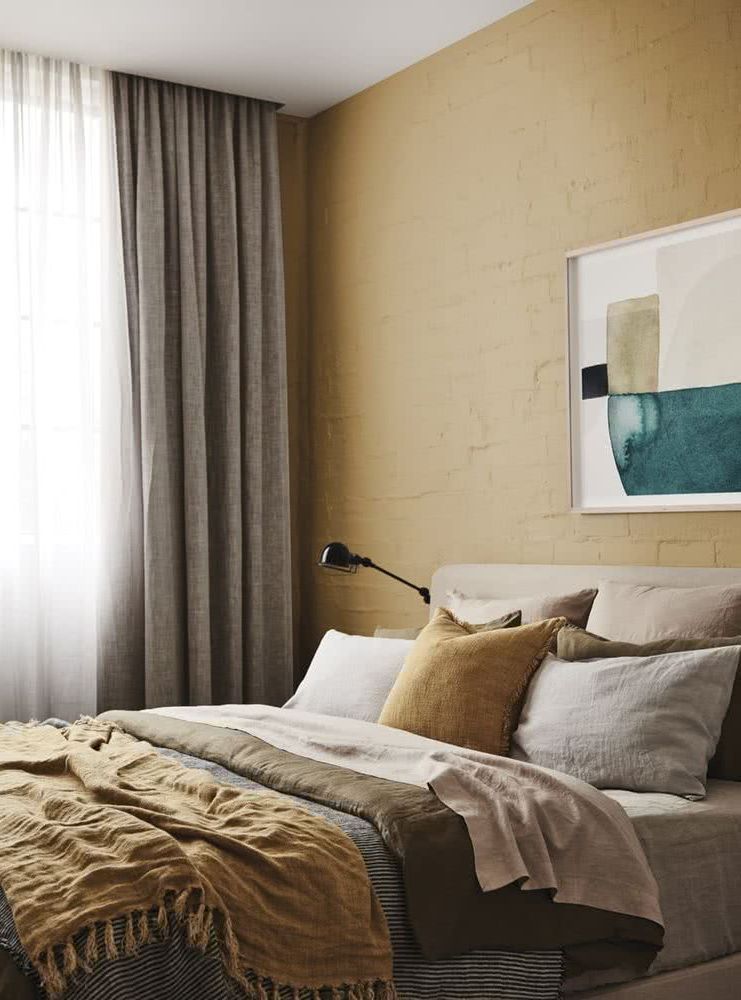 Neutral colors will be on the rise, such as gray, white, beiges, nudes, and some touches of vibrant and striking color.
Pastel room colors
Pastel shades are soft, light colors that invite relaxation and lift your spirits. Dusky pink, soft yellow, lavender blue, aqua green instantly bring a touch of femininity to a room which is often very nice.
Pastel pink
Pink, the mix of red and white, has become an important color choice in home design. And it's no longer limited to the nursery or girls' rooms.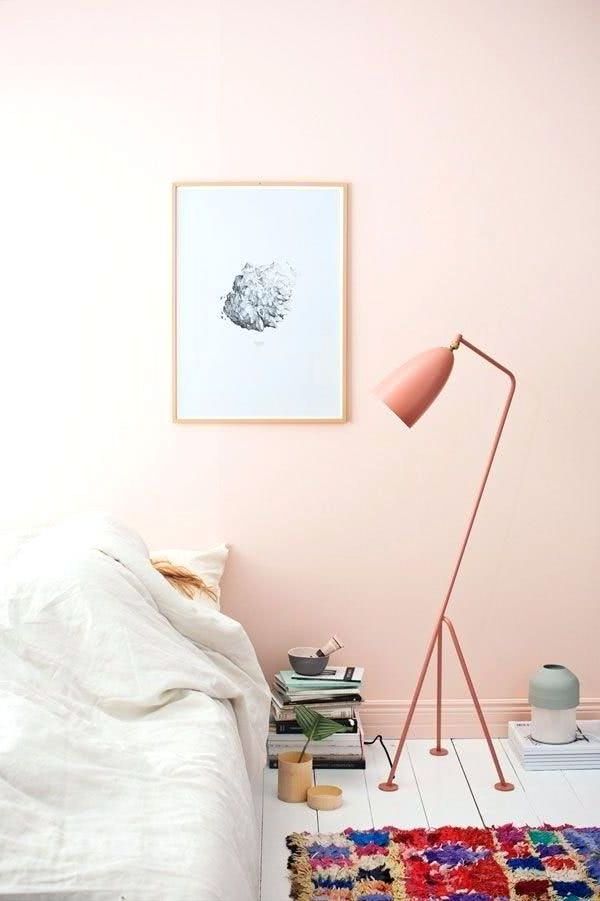 Through the creative ideas and visions of some talented designers and owners, the color pink has gained popularity and is used in adult rooms. It is advised to use some pink accents to create a neutral color scheme.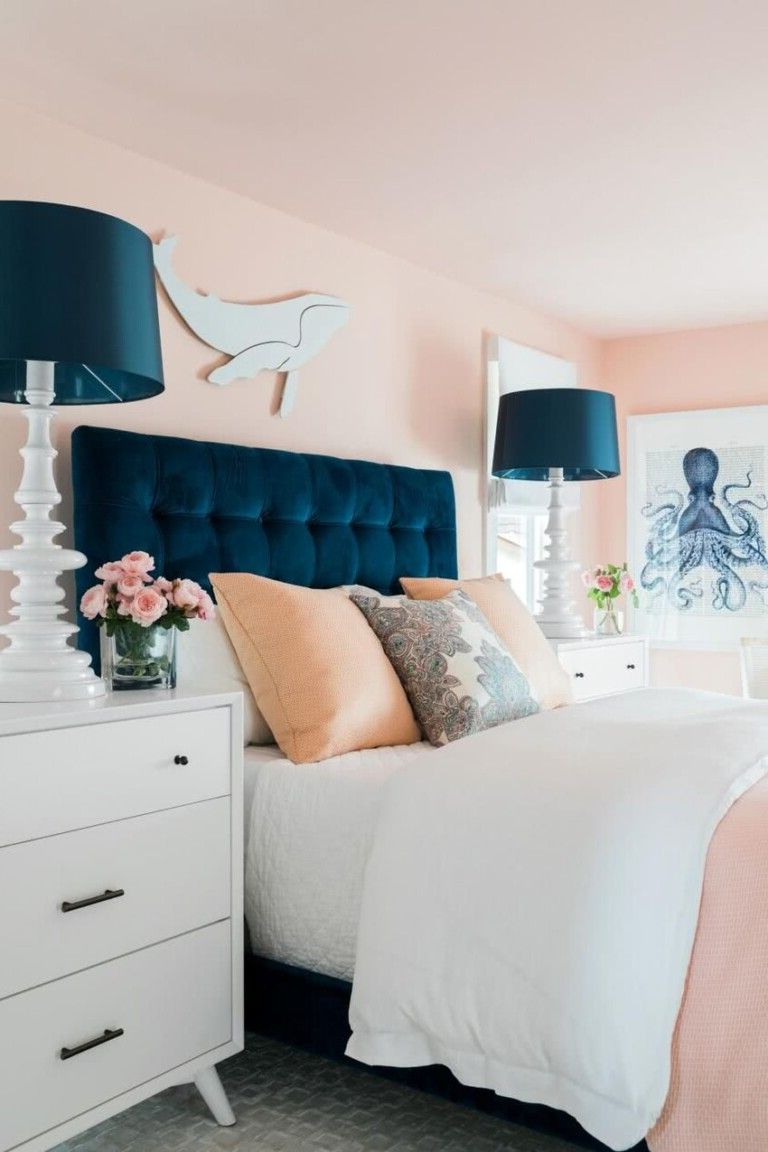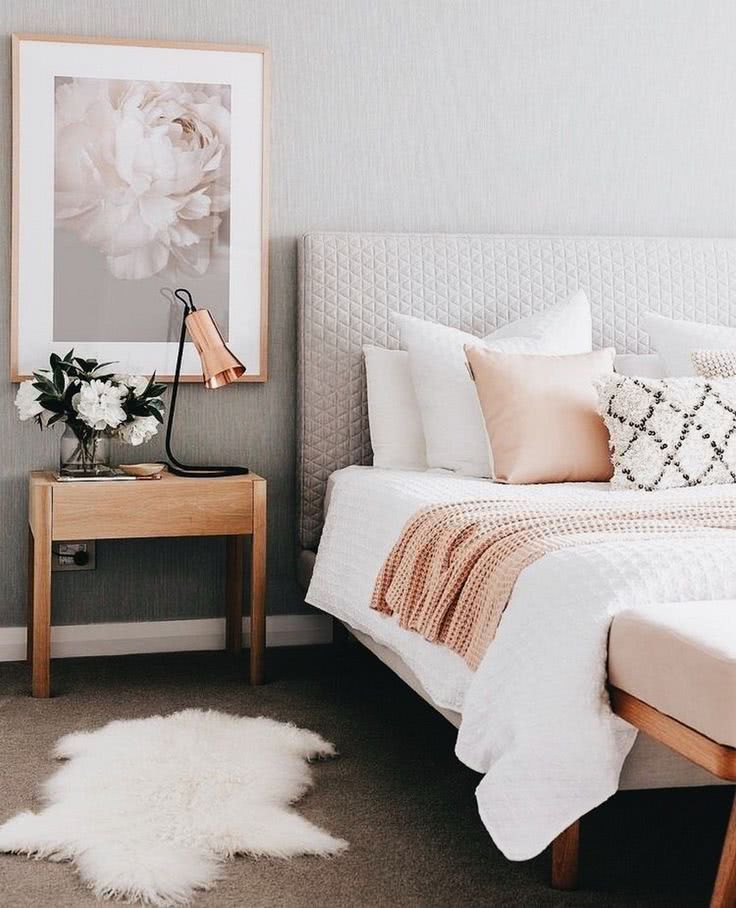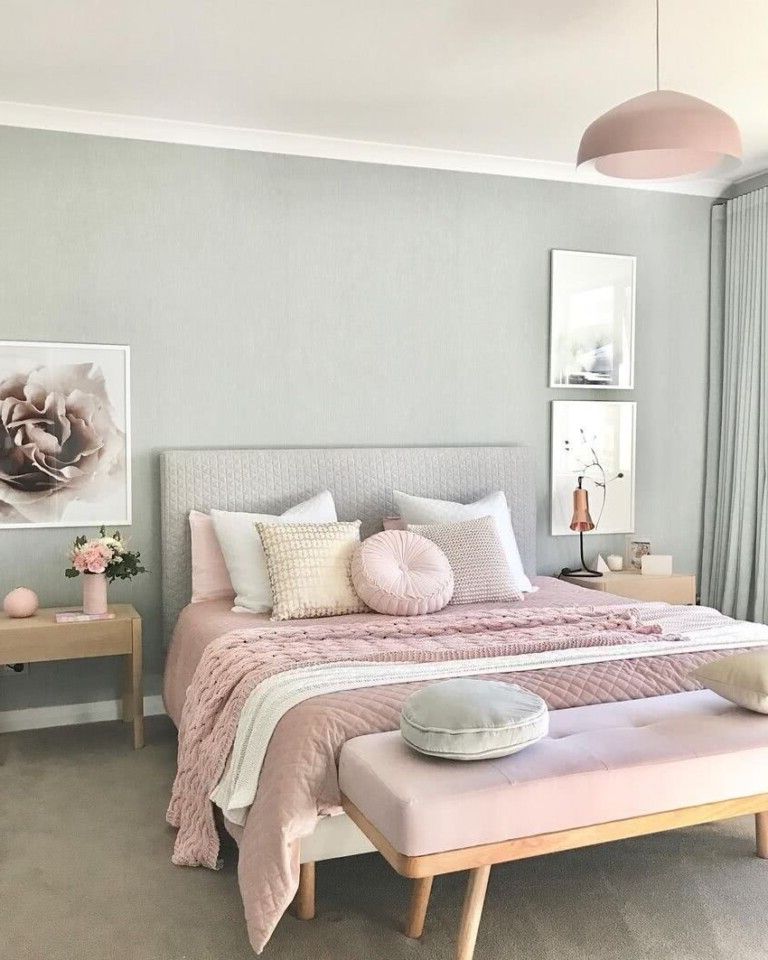 Pastel blue
Perhaps because it is the color of the sky and the sea, in color therapy, shades of blue are said to evoke clarity, purity, and heightened intuition. In the home, it is a calming and welcoming color.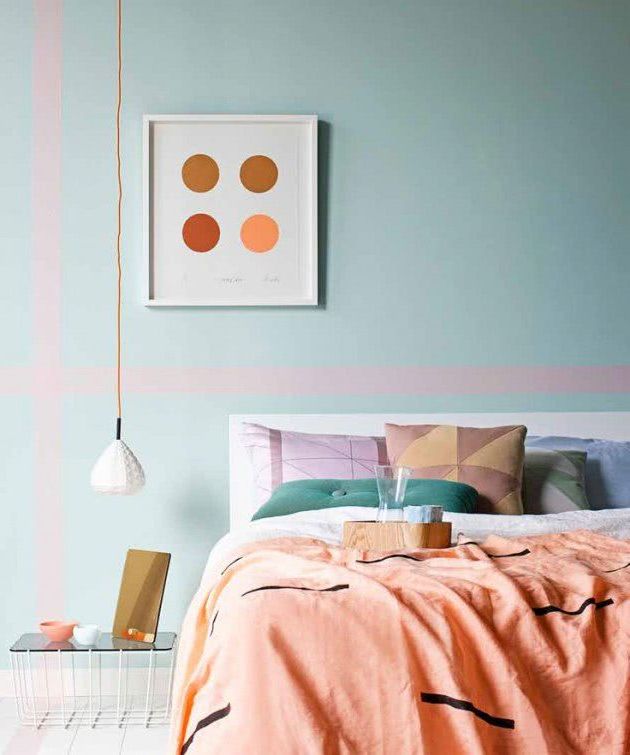 Whichever shade of light blue you use, you will achieve a refreshing and peaceful effect.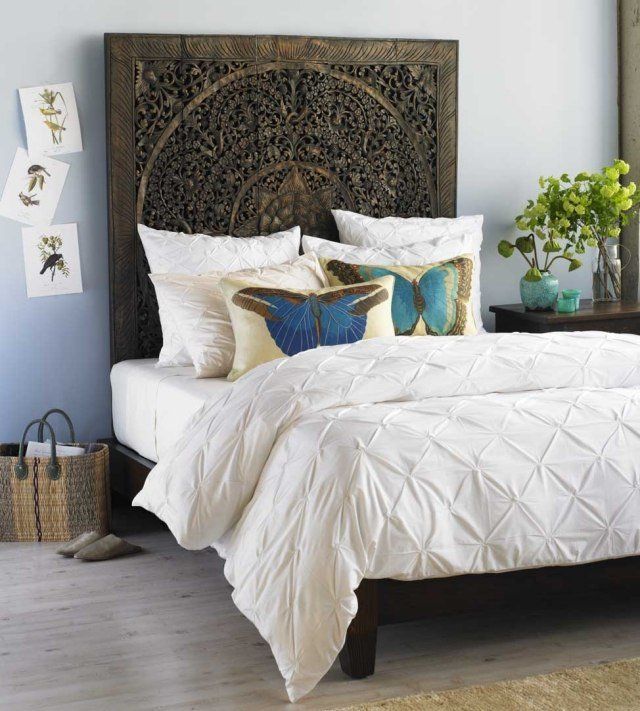 Verde pastel
A bit of color from greenery can capture the optimism of spring in the home. You can present it through fabrics, walls or prints with plant motifs that create an elegant look. It is a palette that can be vitalized with neon discharges.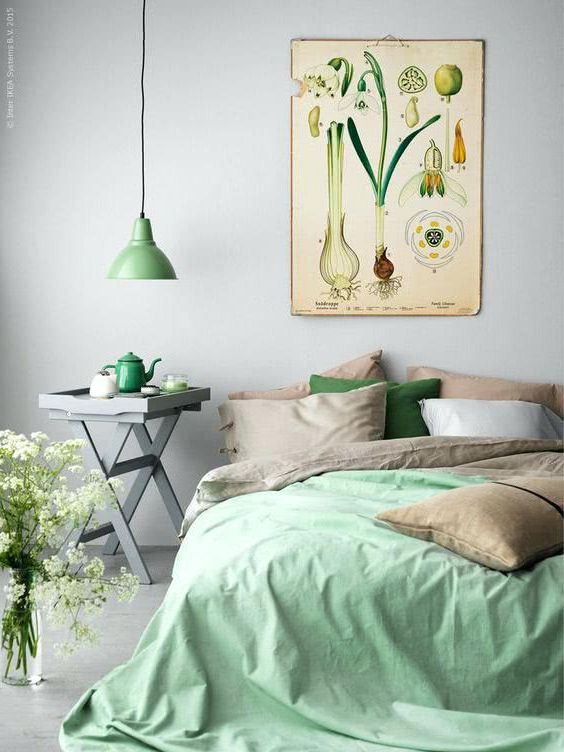 A very youthful color, perfect for children's or teenagers' rooms.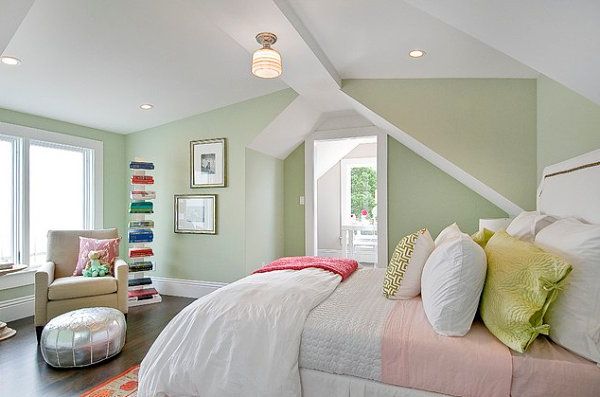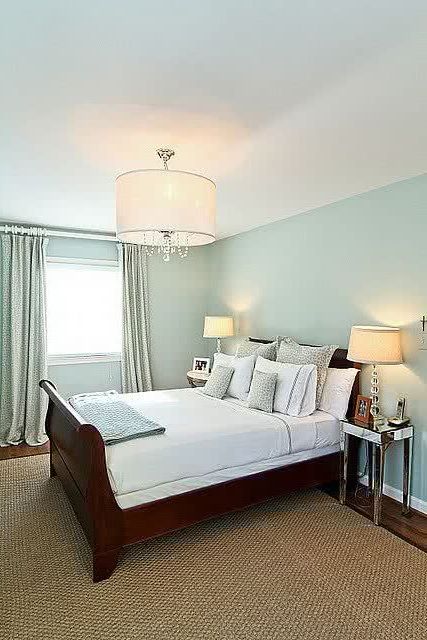 Green
Sage the gray mint
One of the colors for rooms of the moment is the bluish mint green, fresh, calm, inspired by nature. It is a calming coalescence, composed of blue, gray and green. This color evokes a sense of sanctuary and relaxation in the midst of our busy lives.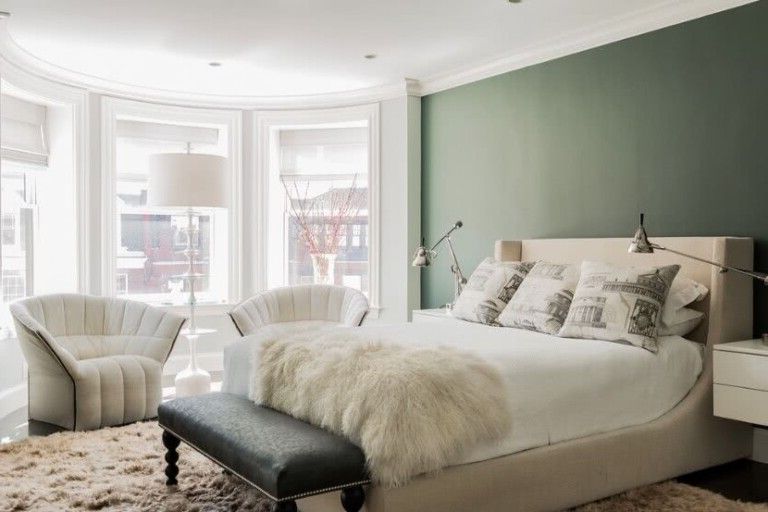 Different versions of the classic sage or mint have a bold and fresh appearance. They are perfect shades for bedrooms.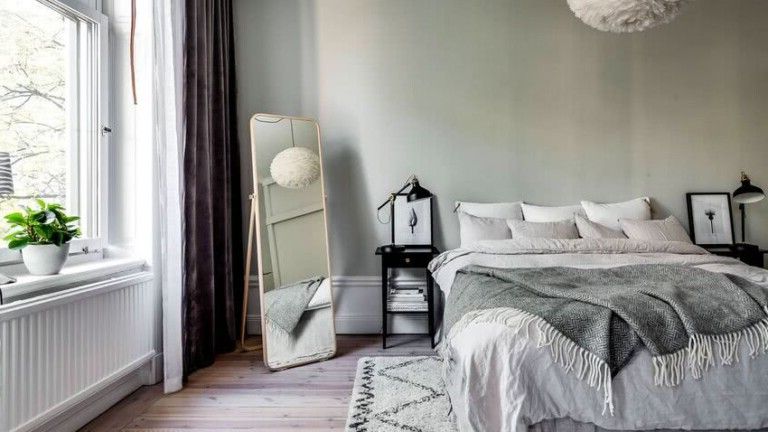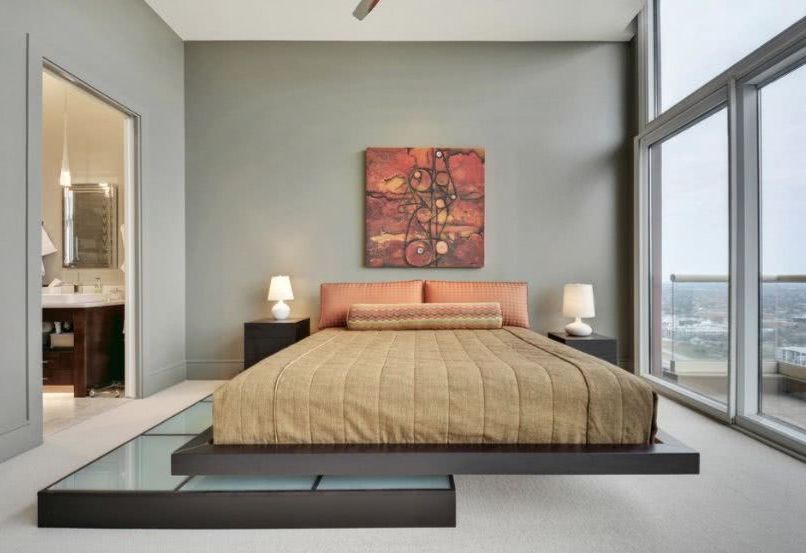 This nuance can contribute to our desire to take a break and recharge. It is versatile and perfect to use for both interior and exterior projects. It can also be applied in various styles, be it traditional, modern, coastal or city decoration.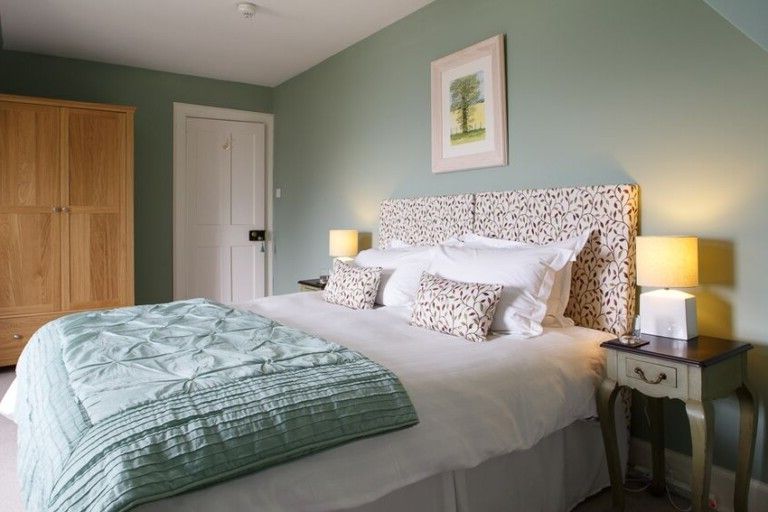 Bluish green
Dark teals convey an air of mystery and drama, while light tones create a feeling of spaciousness. Each one imparts its own unique feel to create the perfect ambience for your space.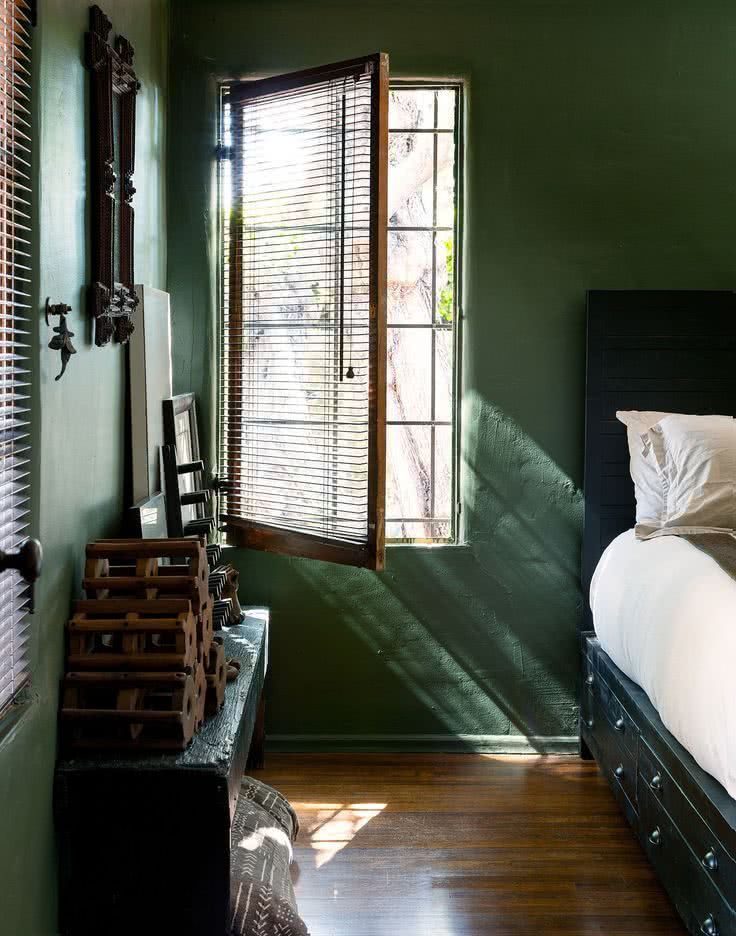 Teals will be popular this year, the tone is fresh, organic and neutral so it goes perfectly with almost any other color.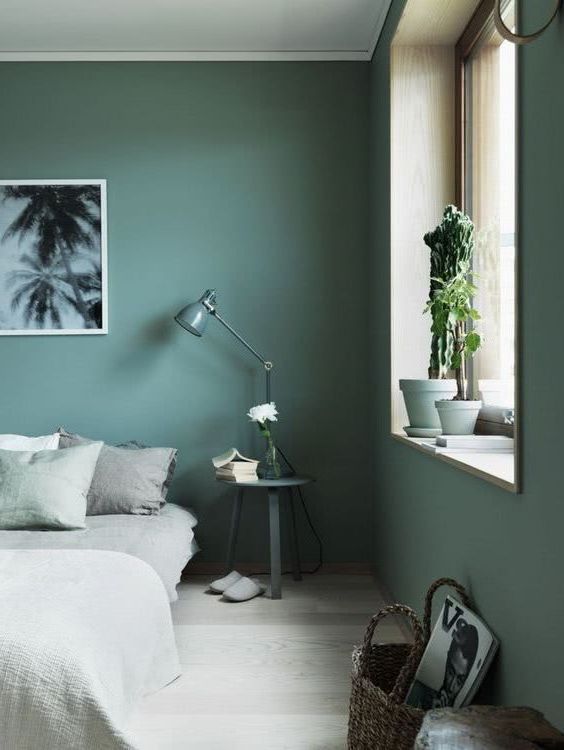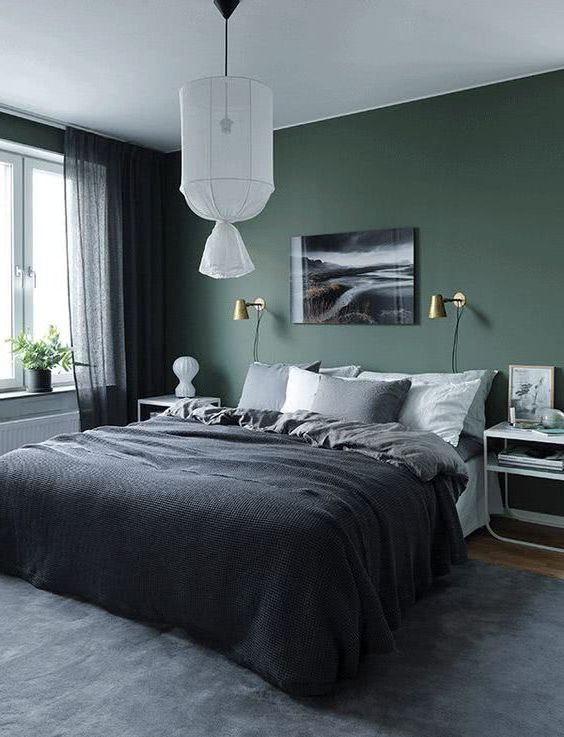 Blues
Blue is one of the favorite colors to decorate bedrooms, as it conveys a lot of peace. It can be used in all its shades and tones, such as indigo, sky, sea, night, oil or cyan, and all are perfect for rest and calm. It also stimulates the imagination.
Celestial
As we mentioned before, pastel blues are one of the possibilities. There are several shades that can be chosen. Check out.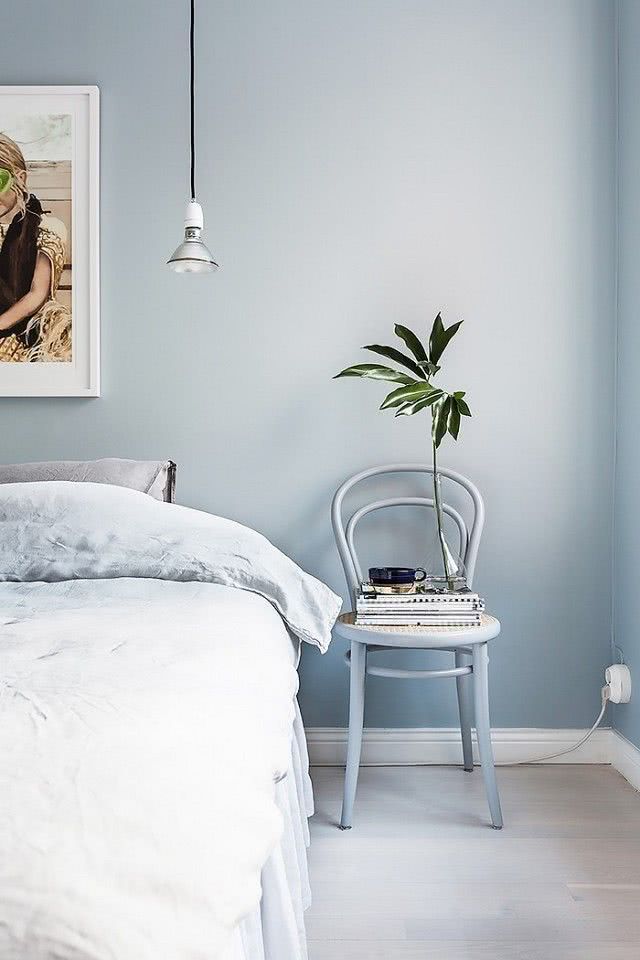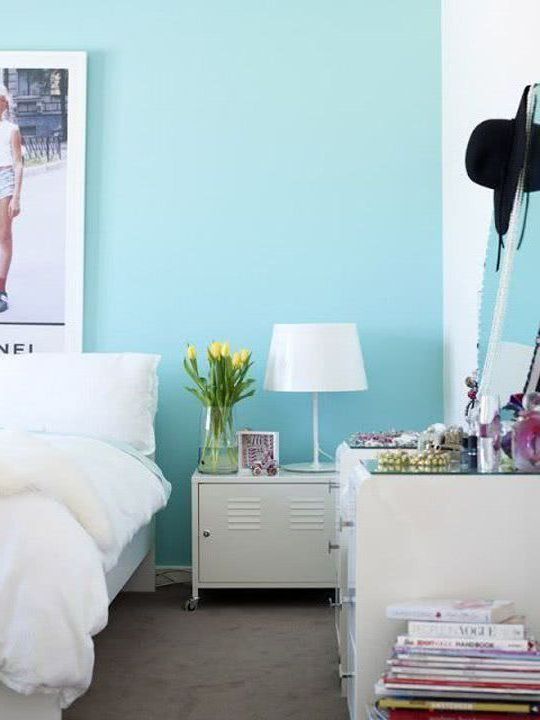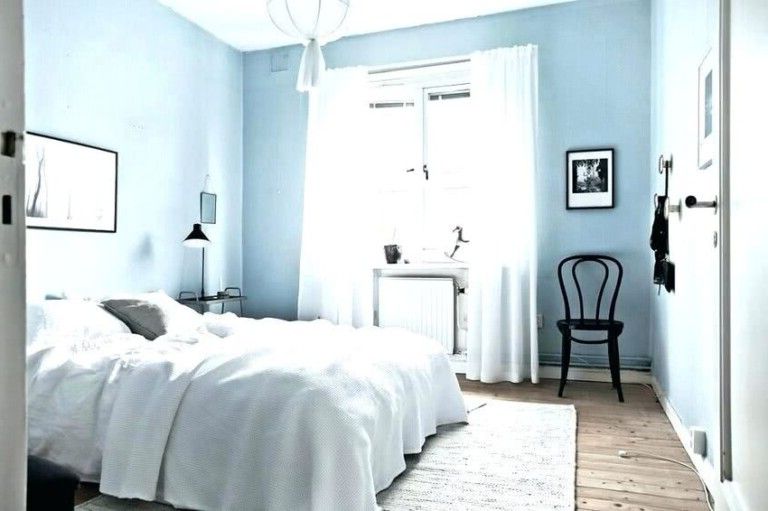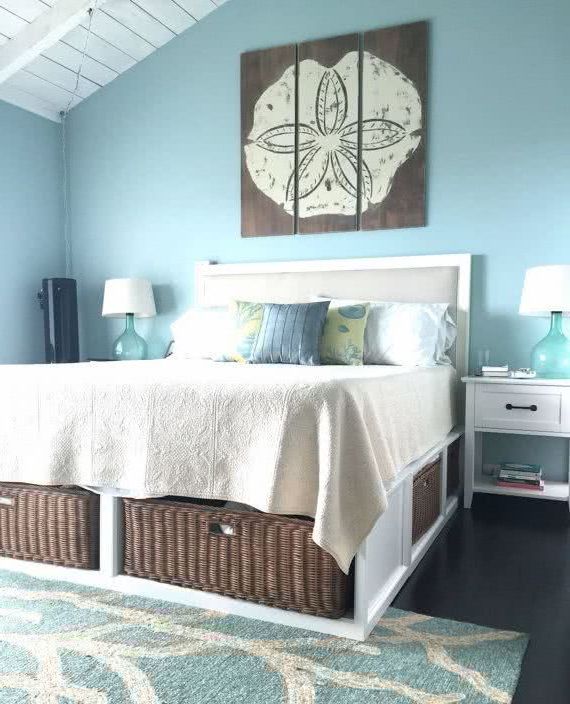 Dark and navy blues
You're seeing a lot of deep rich azures paired with pure whites. If you remain skeptical and have trouble imagining total blue on walls, it can be adopted in small touches on a wall or piece of furniture, combined with light and bright colors.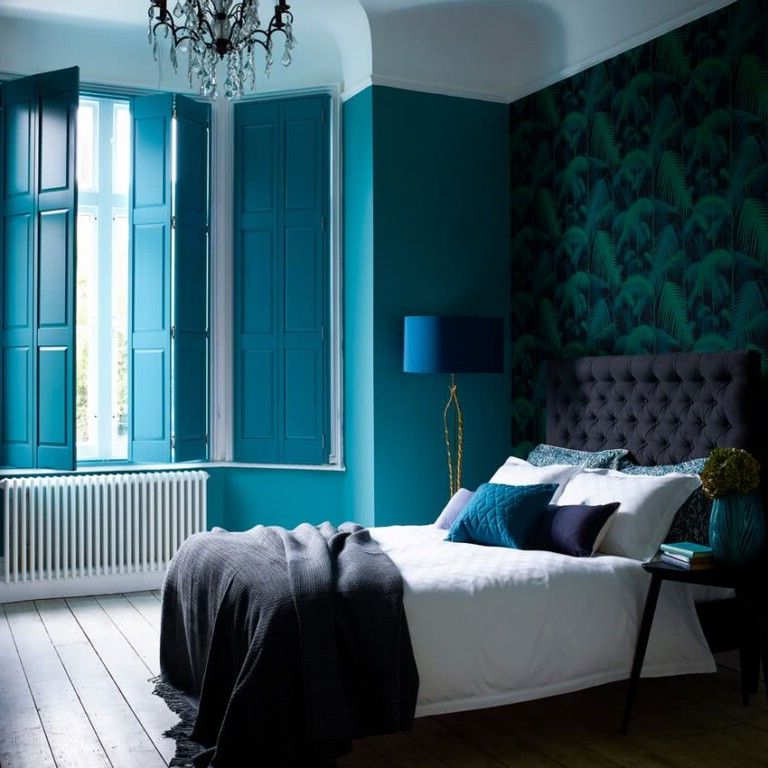 A deep blue brings an extra note of calm to a room. Touches of orange, white, and wood elements help warm and balance the room.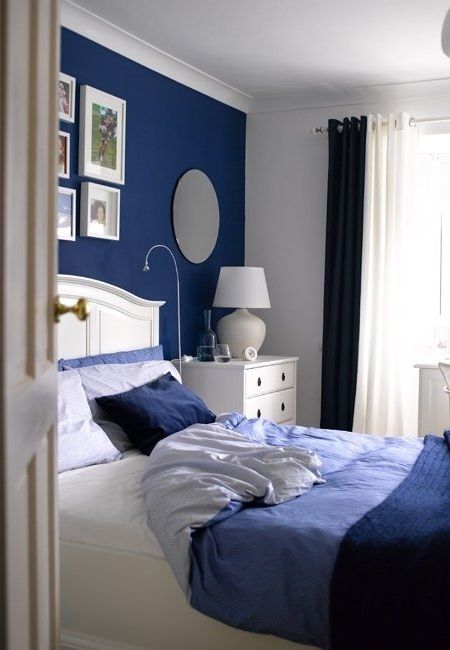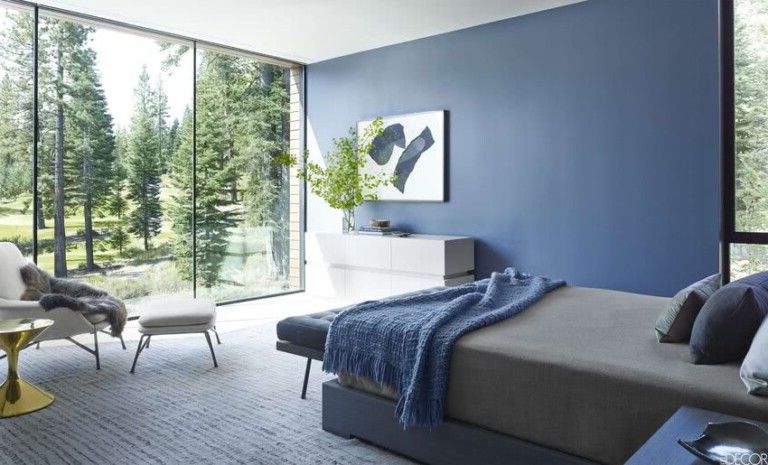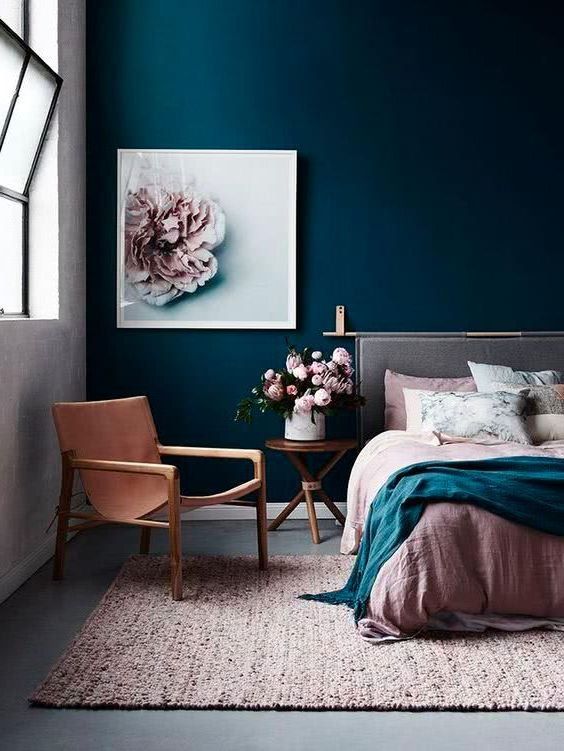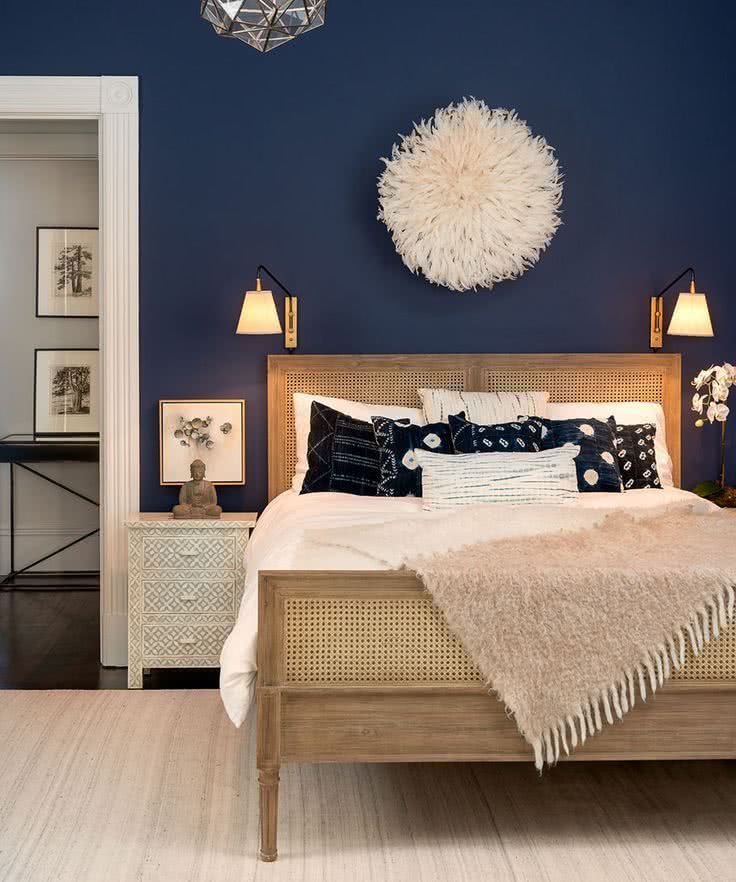 More blue rooms:
20 Best colors that go with Blue – ideas for walls and rooms
Reds
Blues and greens are calming, while oranges, yellows and reds are energizing and upbeat. If you find yourself bored by the monotony of neutral colors, it might be time to think about a change, and the color red can be one of the many possibilities.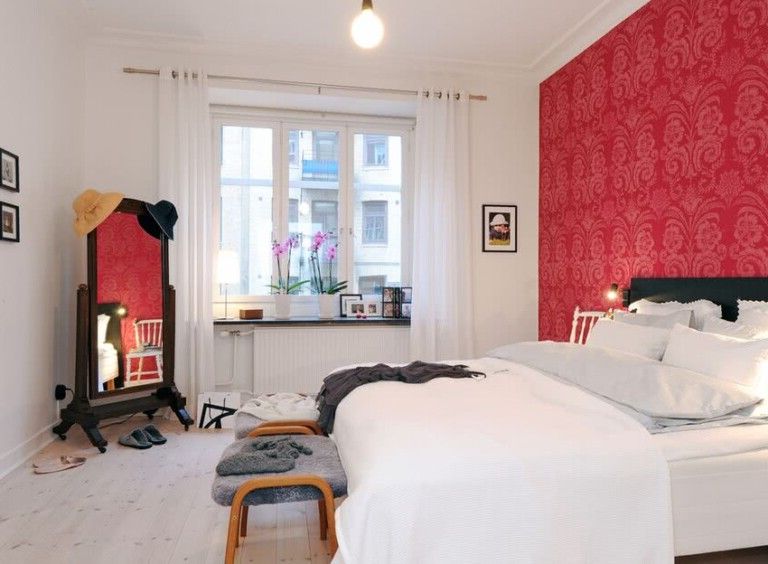 But, according to this year's trends, the red color is only used as a decorative tone on a wall, or on a rug or cushions. It is usually found accompanying a room in neutral tones.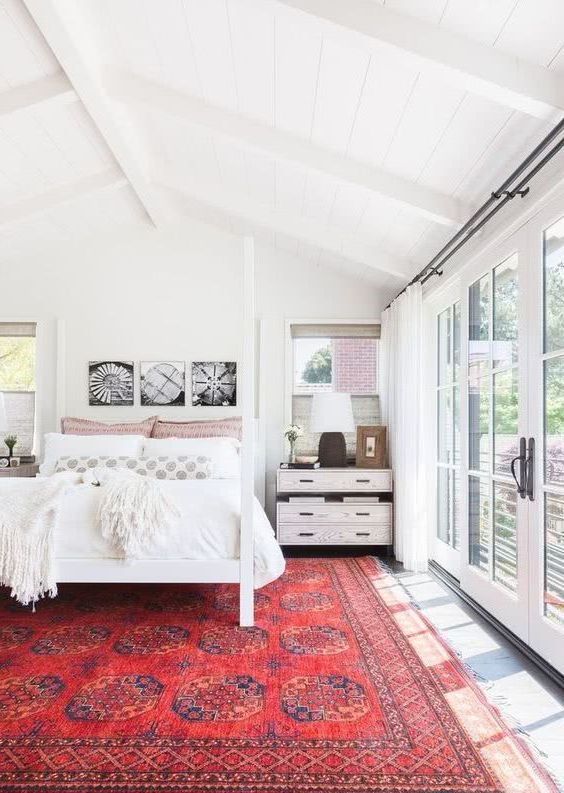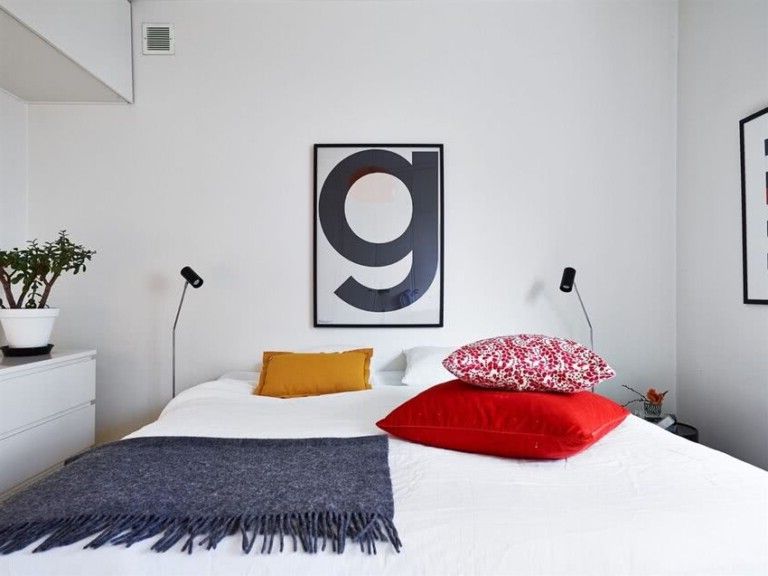 There are many combinations to bring life to the room, simply by incorporating colors. These can come through the paint for the walls or in furniture and accessories.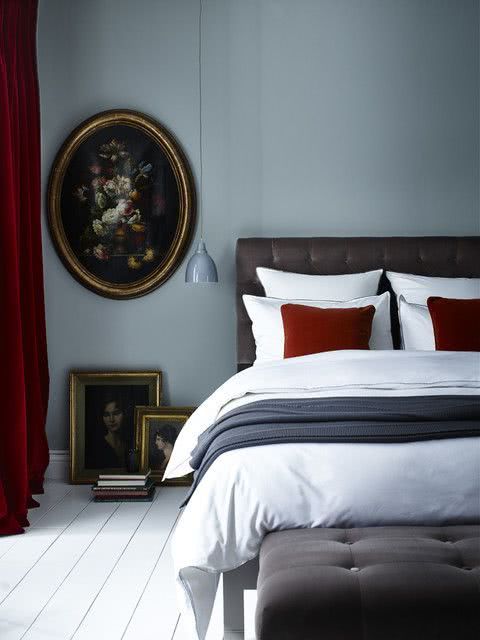 Strawberry reds are starting to come back in fashion.
Yellow
Mustard yellow is in fashion, especially in furniture or decorative objects. Infuse an atmosphere of fun and free spirit.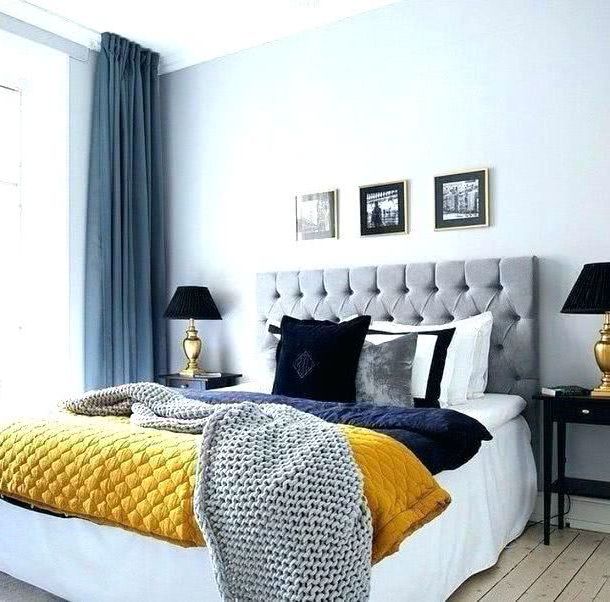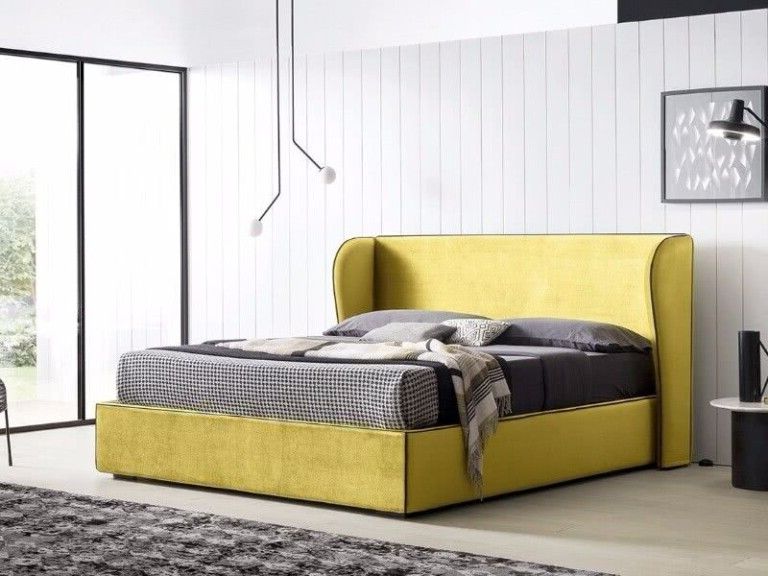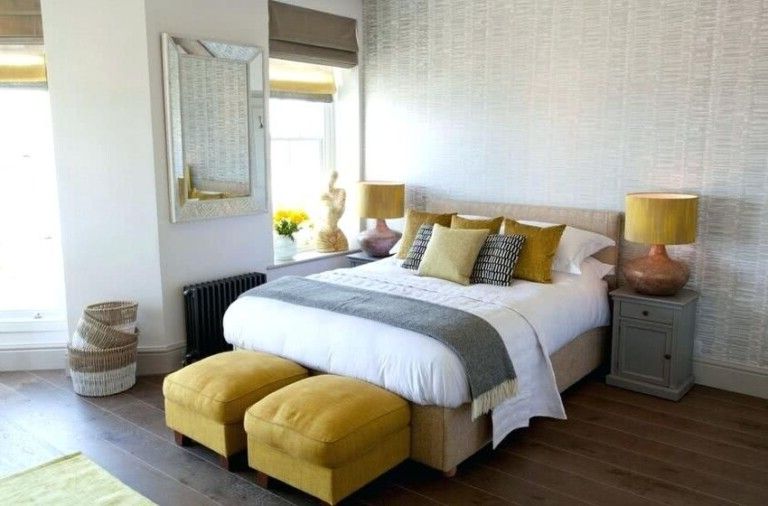 Pink rooms
If one uses the room simply to rest, then soft colors that are filled with light from a large window can be ideal. A room can also be dominated by a single color, which subtly varies its tones between the different elements of furniture. We do not recommend this case, but it exists and it is good to take it into account.
Old pink
Have you ever noticed how color immediately sets the mood in a room? Take advantage of the positive effects of pastel tones, they are very calming.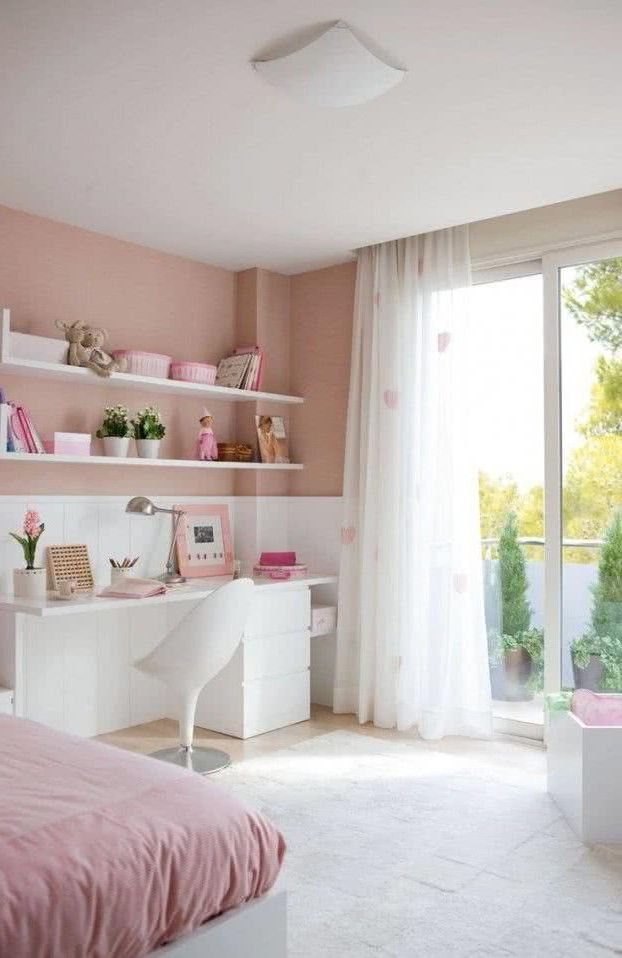 This shade of pink has a calming but also very positive effect.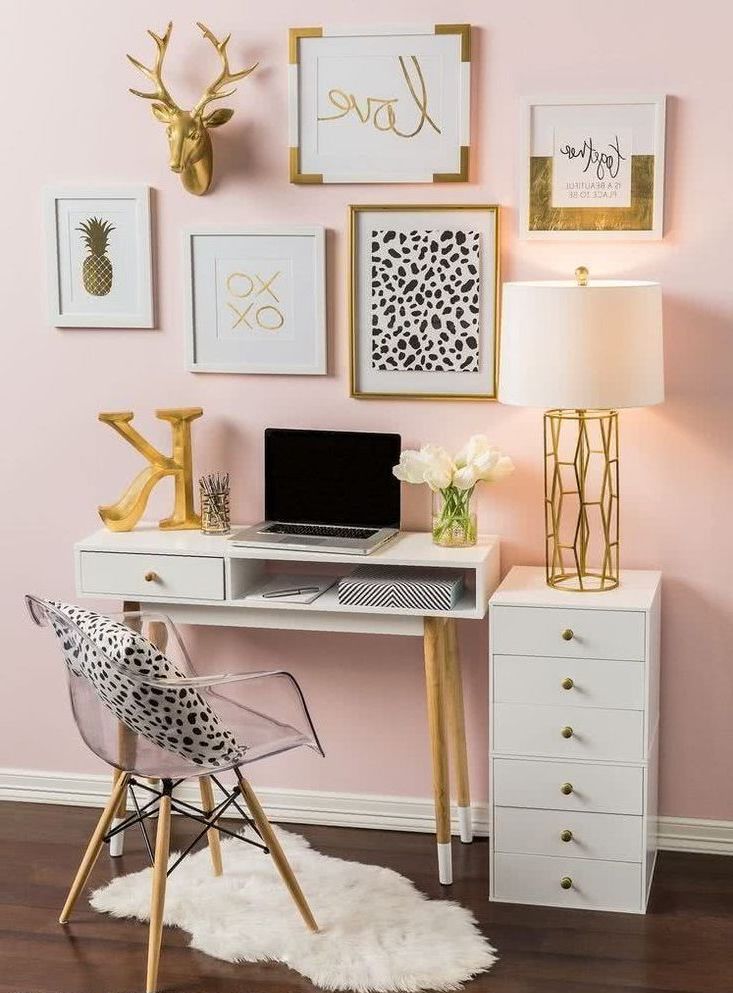 Fuchsia pink
Strong and intense pinks generate a constant clash with whoever is in the room; they are not good for relaxation or for unwinding. They are recommended only for those who have fanaticism for a particular color.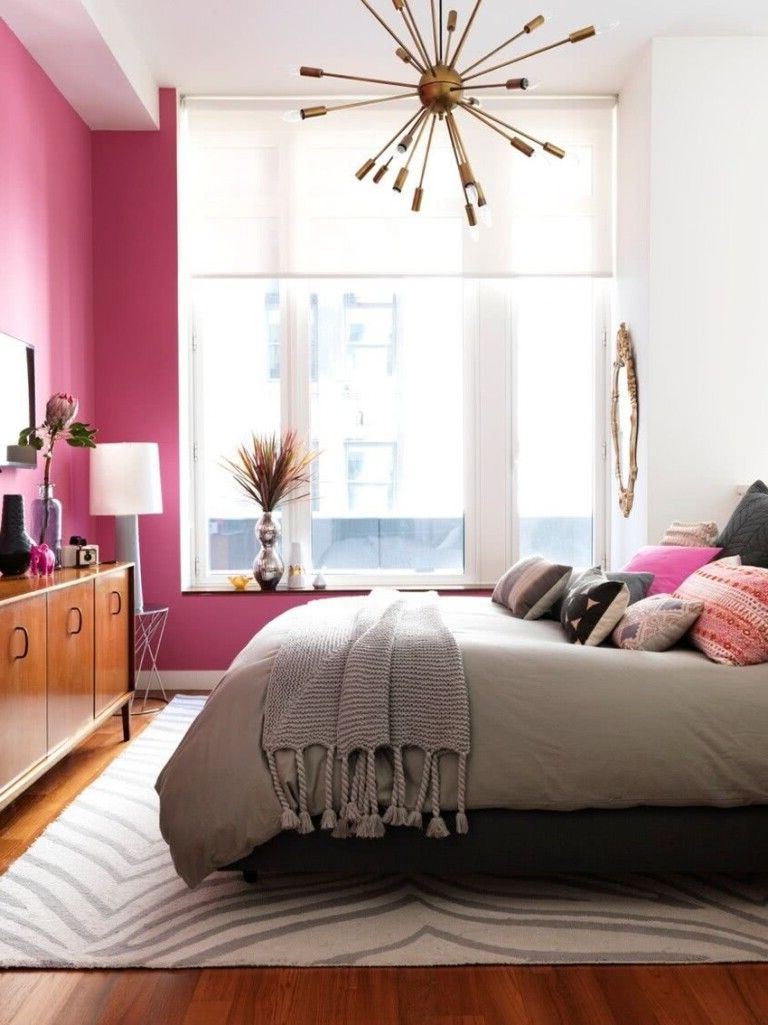 It is best to apply it on a single wall or an object in the room, so as not to saturate.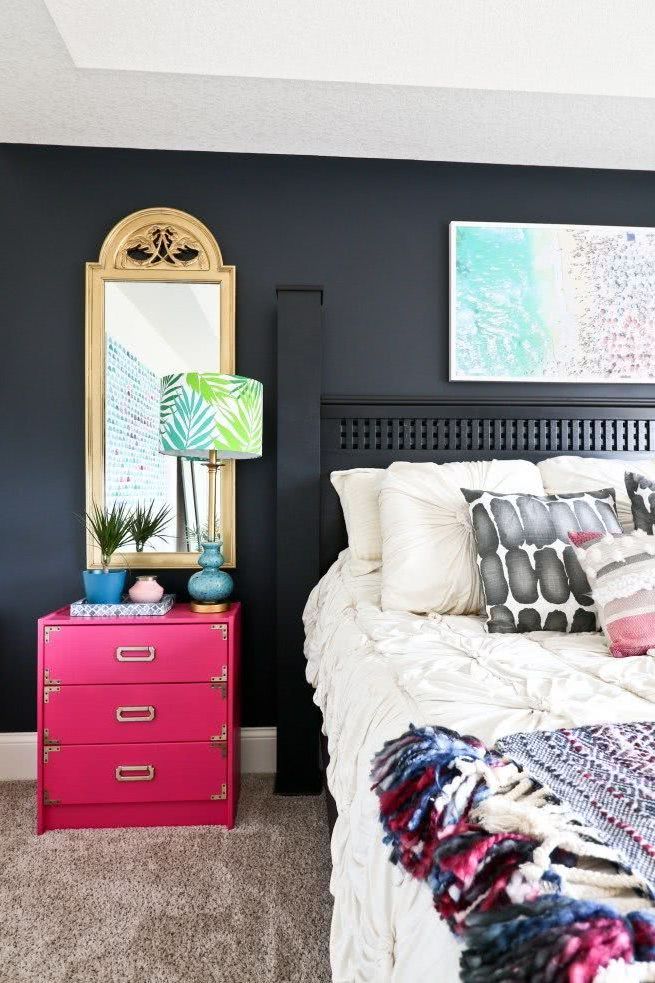 Purple rooms
Creating contrasts between the color of the furniture and that of the walls is also a highly recommended option, such as purples and greenish shades of gray.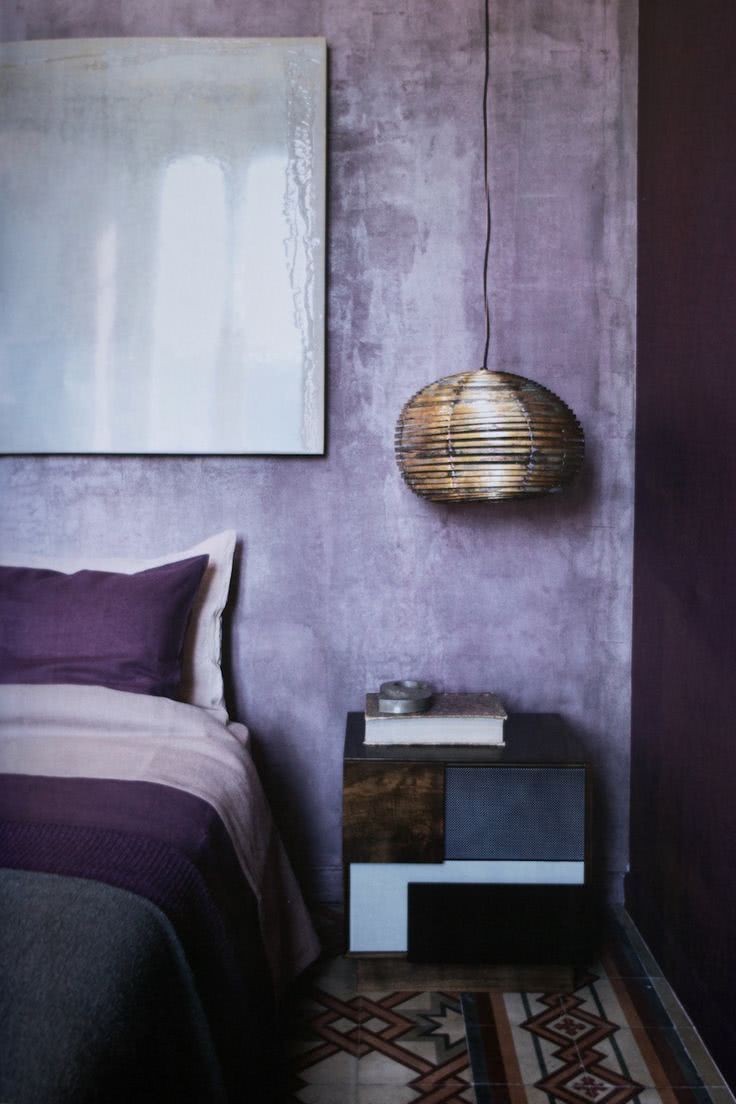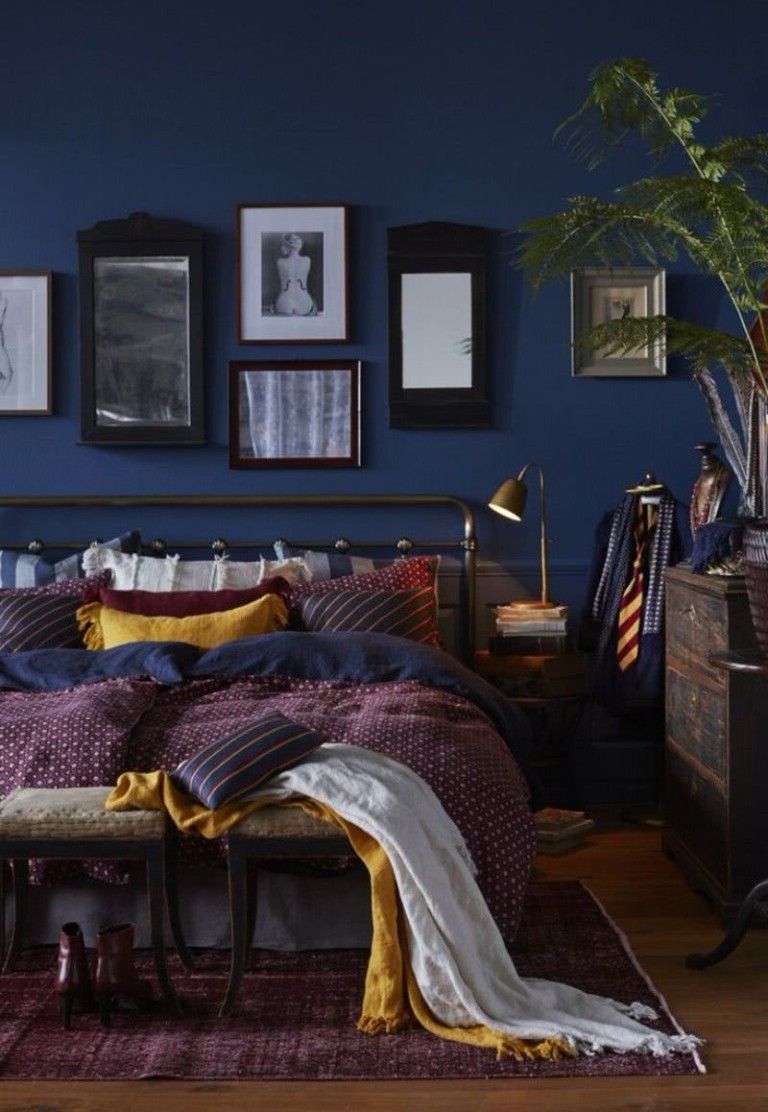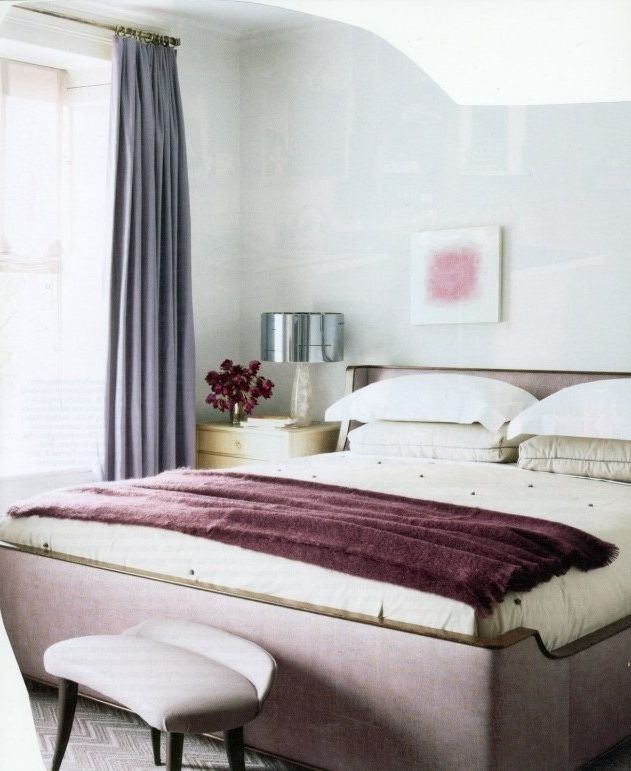 Orange rooms
Accessories such as headboards in bright colors such as orange, can be a wise choice, as well as cushions and padding can make an important contribution to the decoration of the room.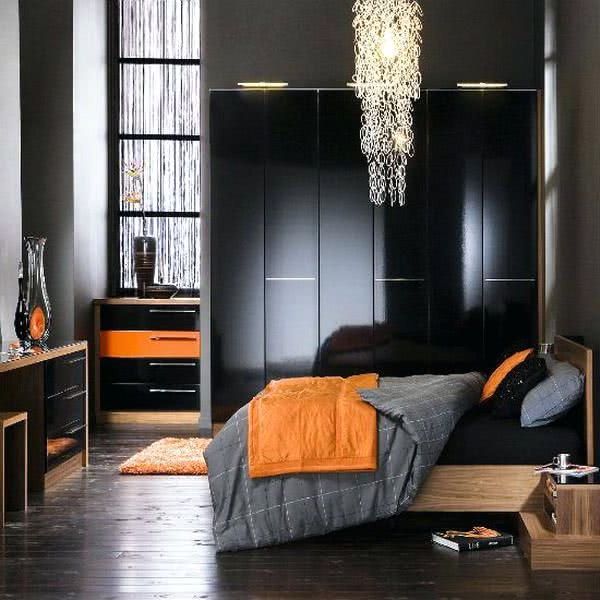 As with red or yellow, the color orange is used to complement a neutral room. It mainly complements the dark gray.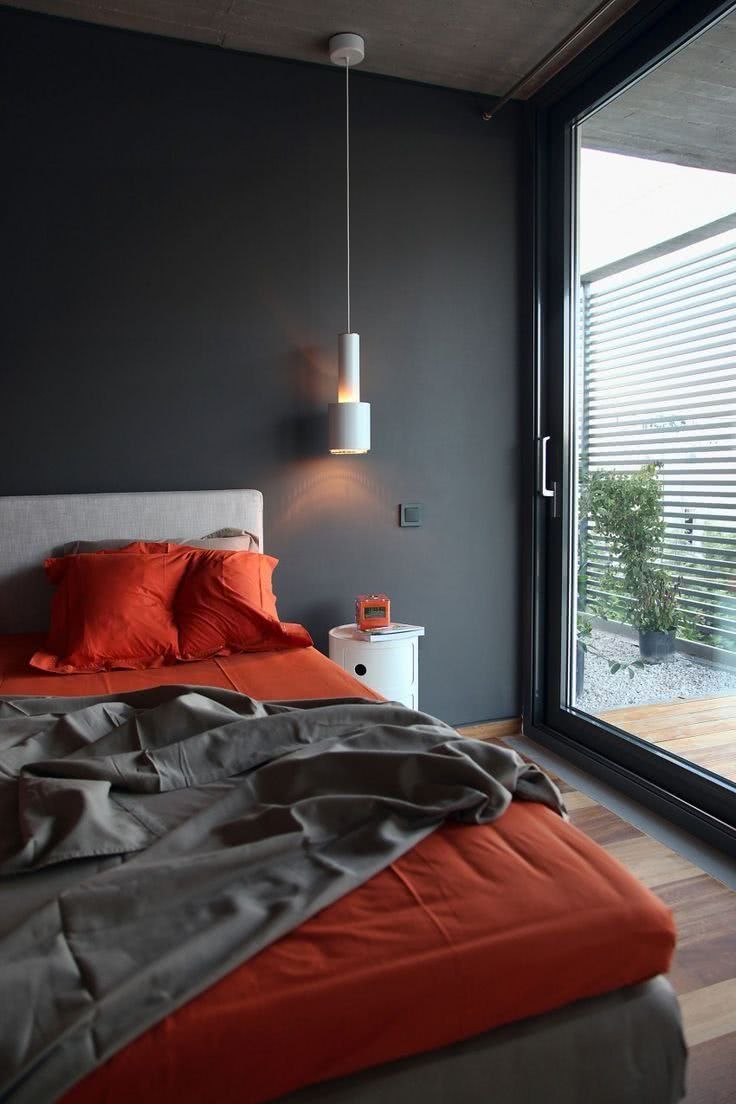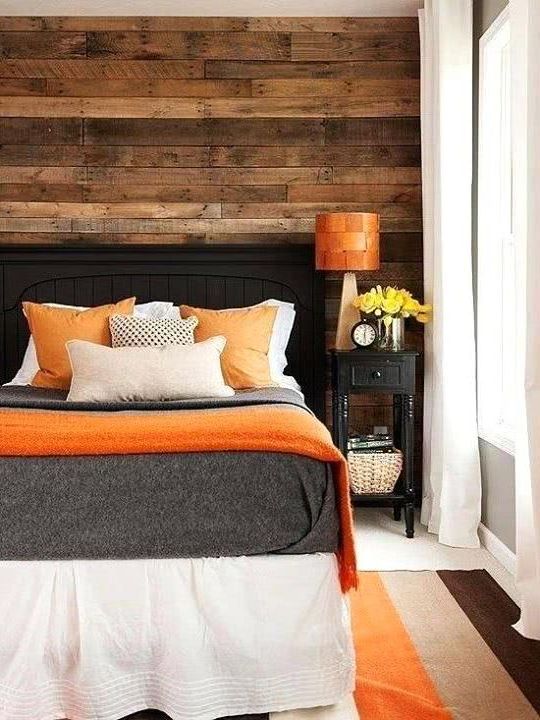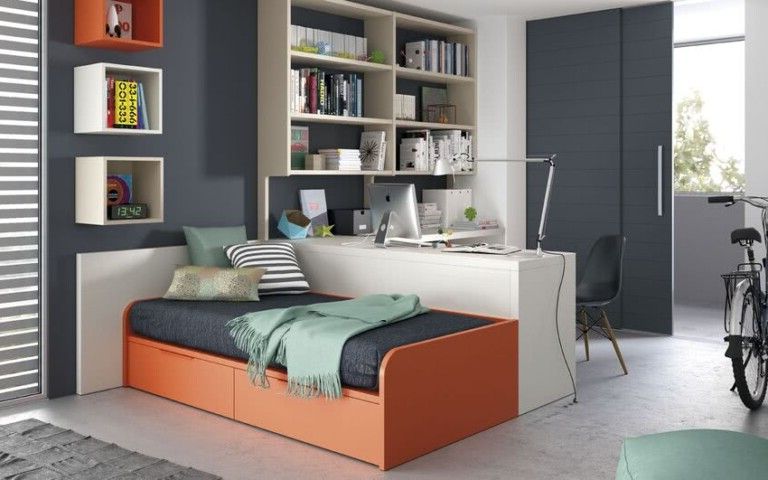 Gray rooms
Gray is one of those colors that is overlooked when it comes to decorating. However, this neutral color can contribute to a true sense of home, as well as a good mood.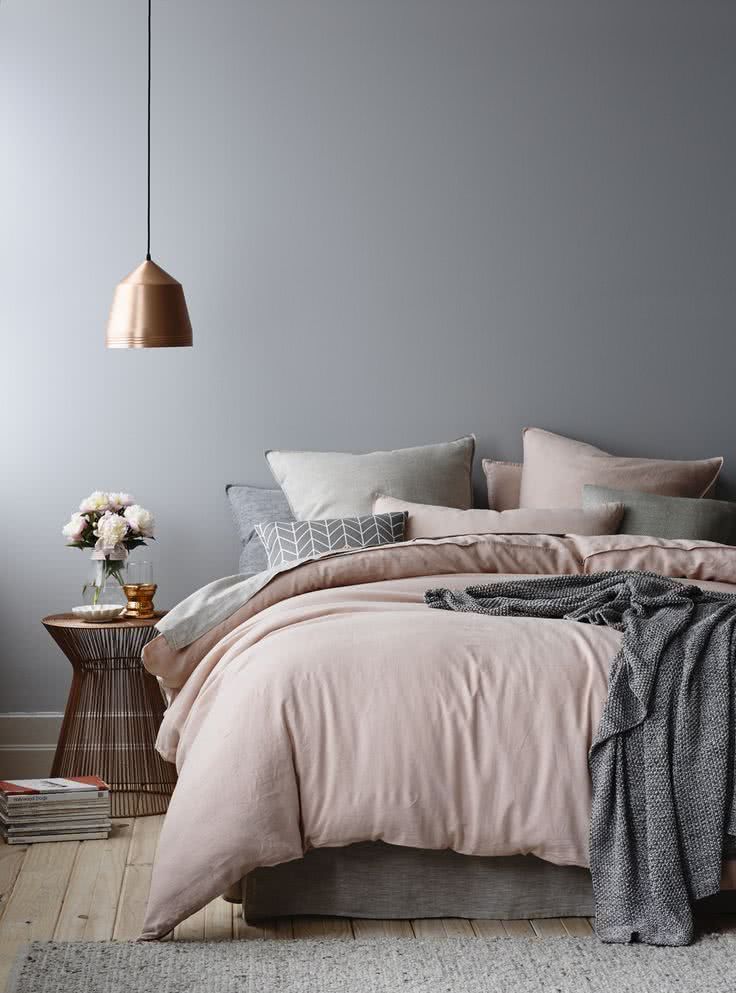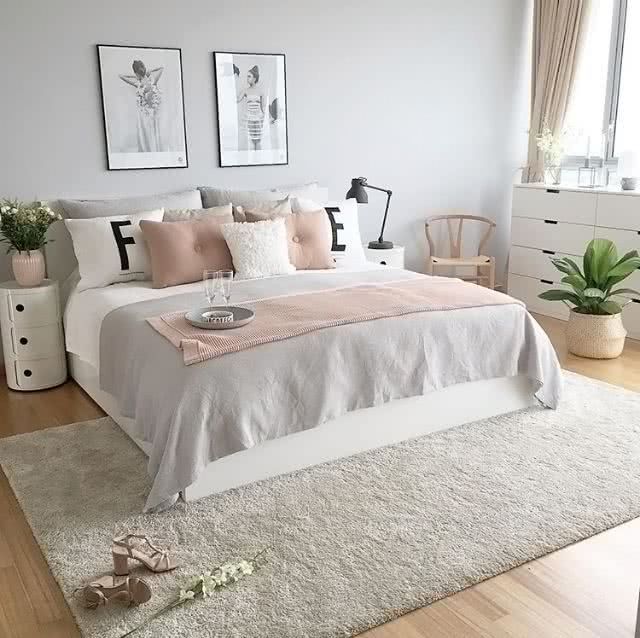 Gray sits somewhere between black and white, and its qualities can be exploited by using it as a backdrop for bright splashes of color in trim and accessories.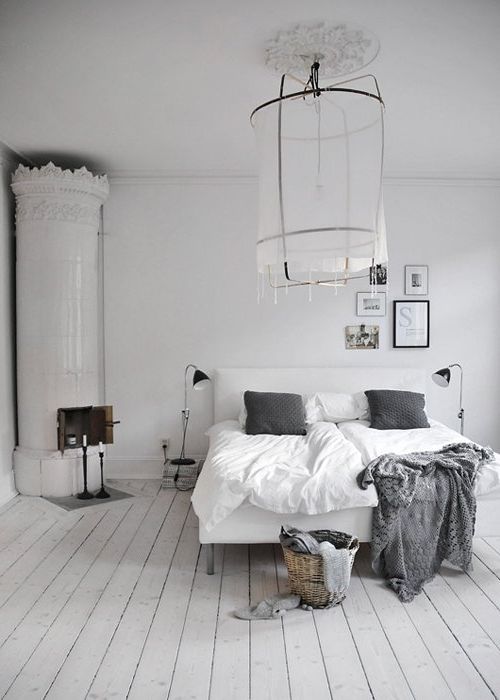 Similarly, gray can be a midtone to accentuate dark and light colors. For example, dark gray cushions stand out in a room where light gray predominates.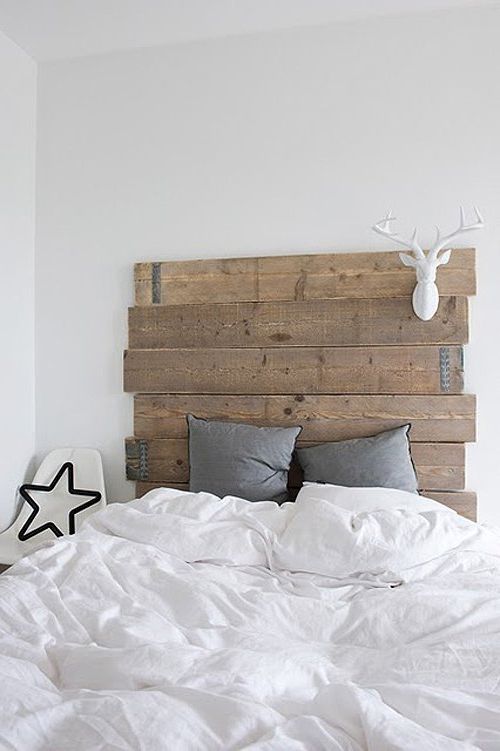 Set the perfect neutral backdrop. The combination with elements in charcoal color looks very elegant.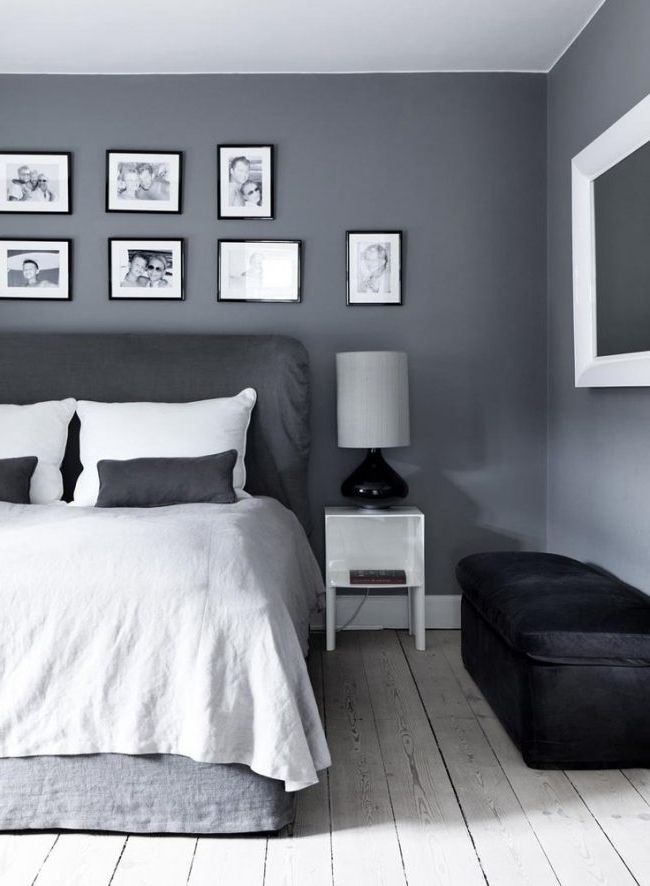 As you can see in the images, this color is ideal for highlighting some color splashed in the room, as well as enhancing shapes, volumes and textures, since being neutral, visual attention is not focused on the color, but on the objects. It is an excellent option when decorating minimalist environments.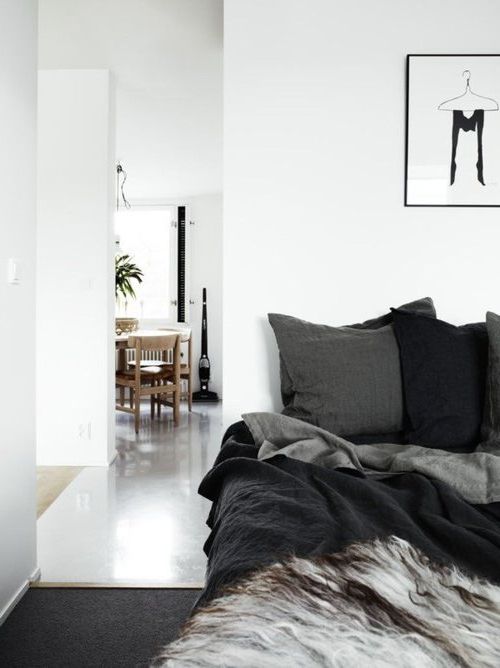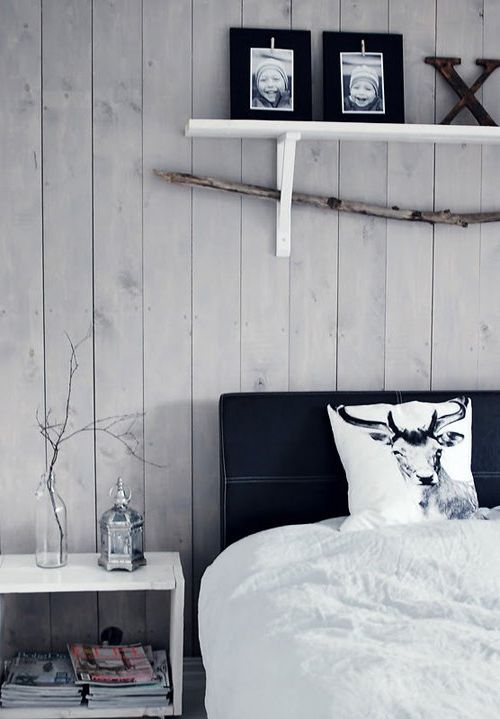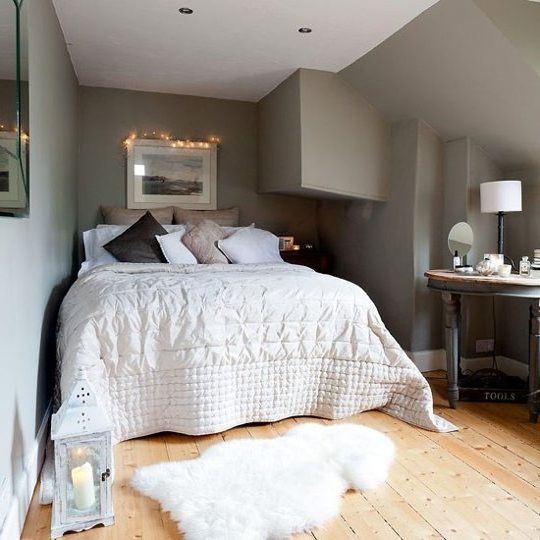 White rooms
While we generally like a dose of color, clean whites are very attractive. These rooms are neutral but not boring, as they use the texture of the rugs, pillows and blankets, and the brightness of the lamps or fabrics wisely.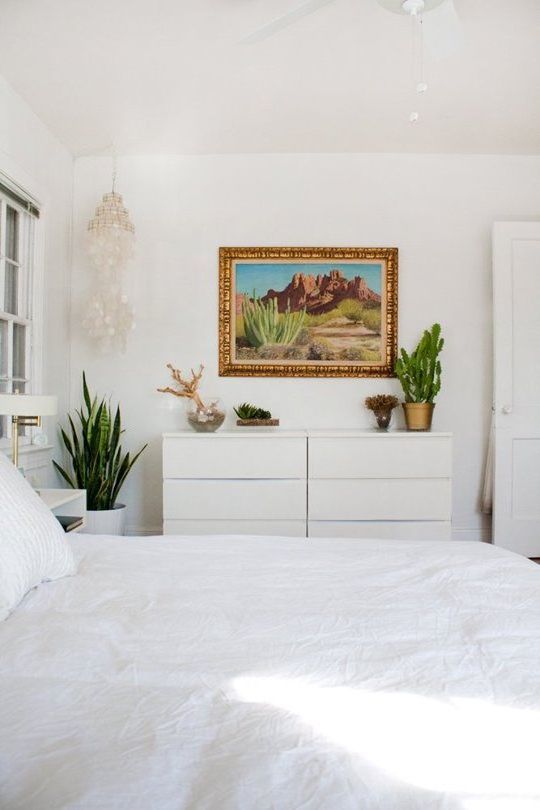 White on white is simply calm, with a bit of character thanks to vintage illustrations.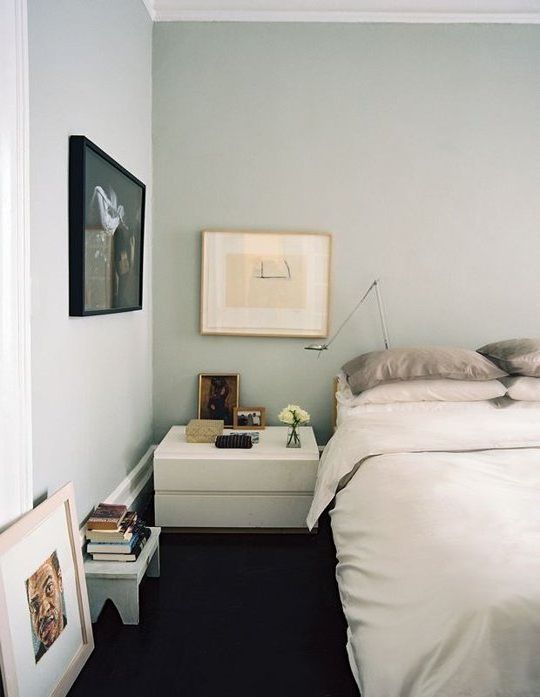 In a white room, textures such as fur and wood are enhanced.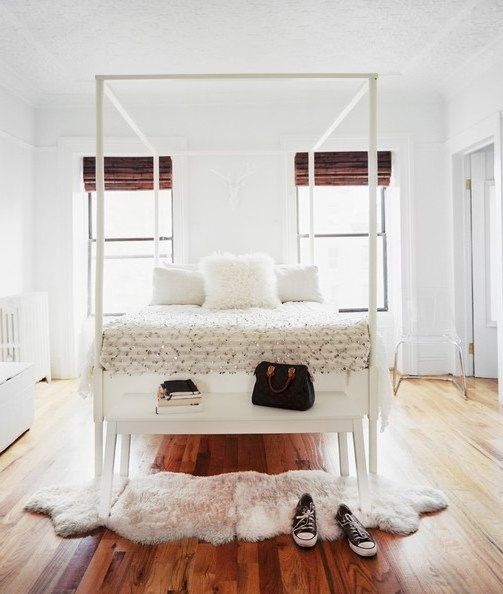 The white color enhances the wooden furniture and decorations on the wall.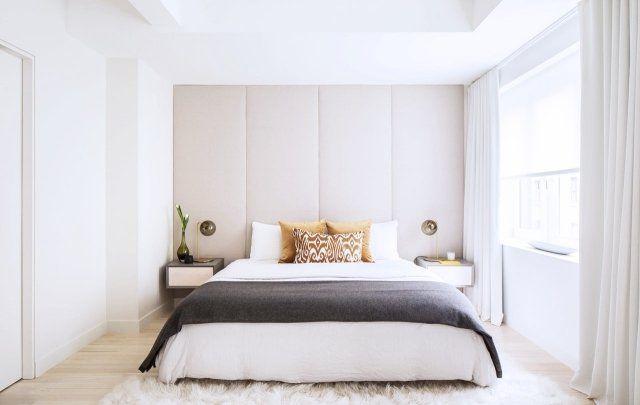 Cream room colors
The master bedroom is first and foremost a resting place that should be calm and welcoming. Therefore, banishing bright colors and opting for neutral colors is a wise decision. Cream color is one of those choices that can give us fabulous rooms.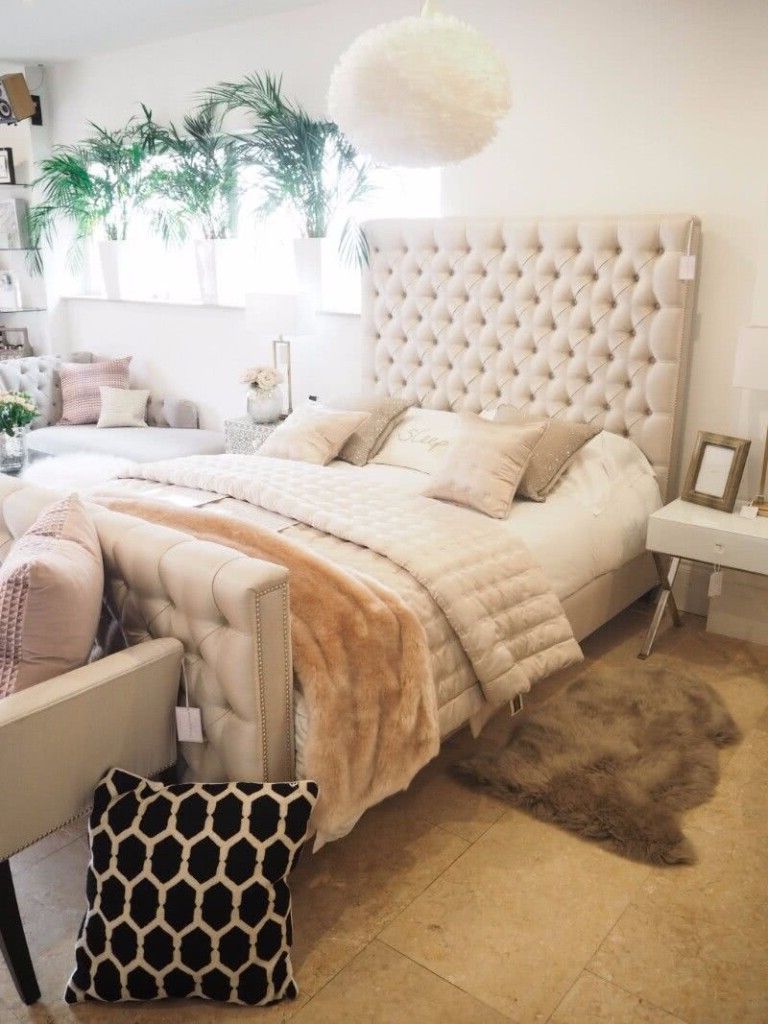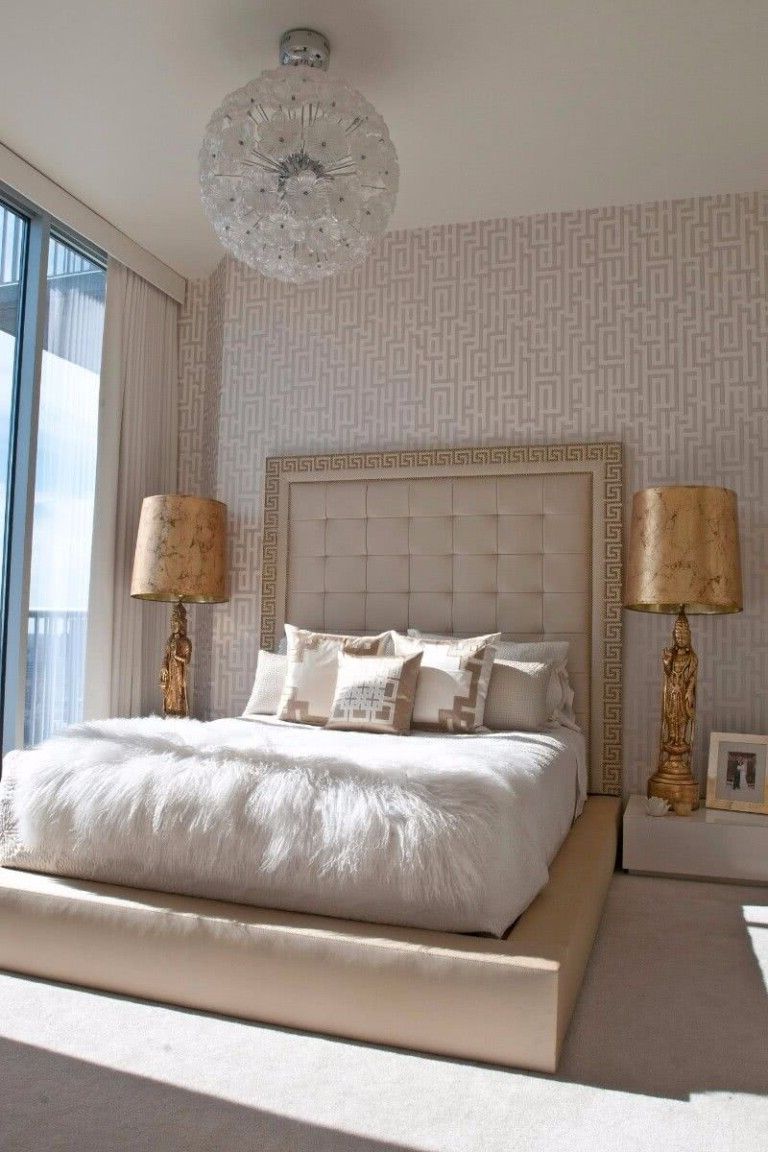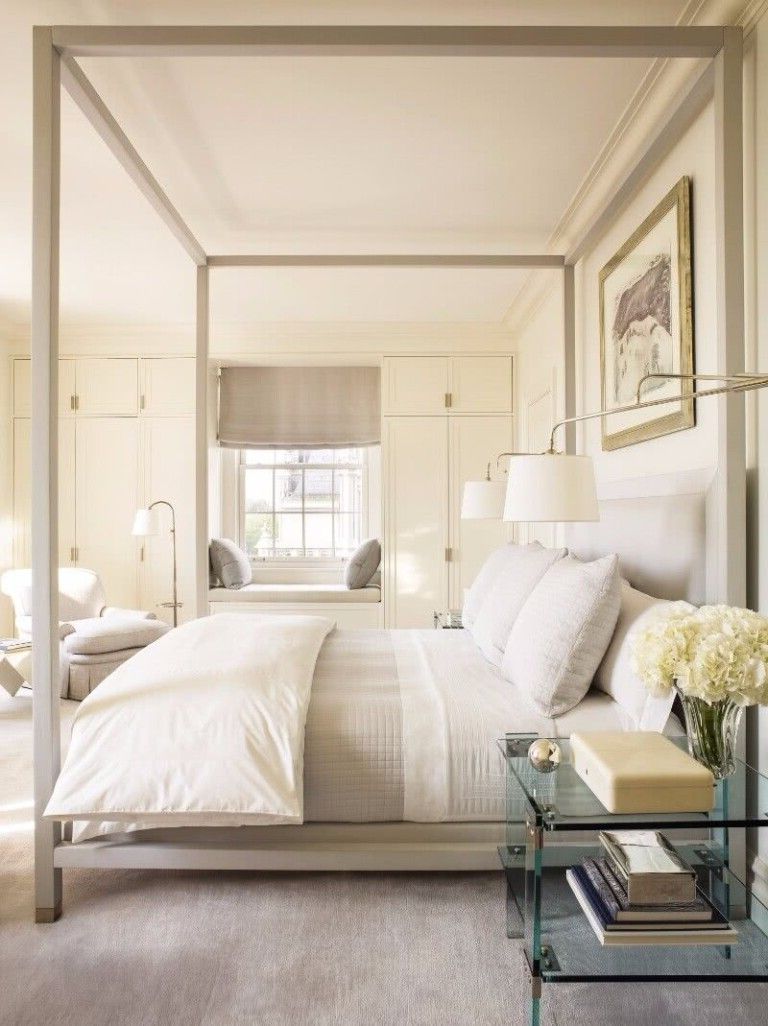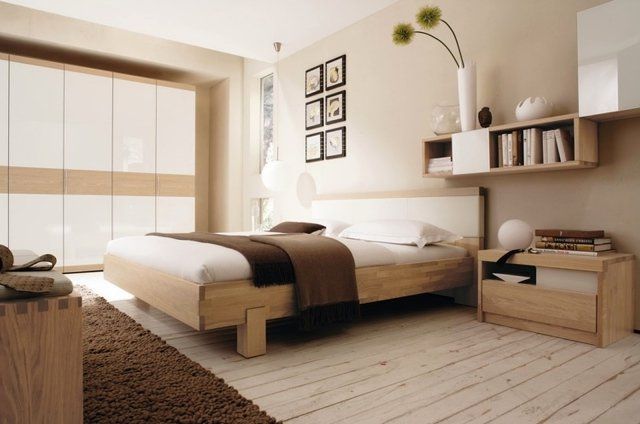 Brown and beige rooms
The color brown is often associated with negative things, such as dirt or bitterness. However, it does not have to be negative, quite the opposite. It is a color that, if combined correctly, can achieve positive energy in a room, be it joy, harmony or elegance.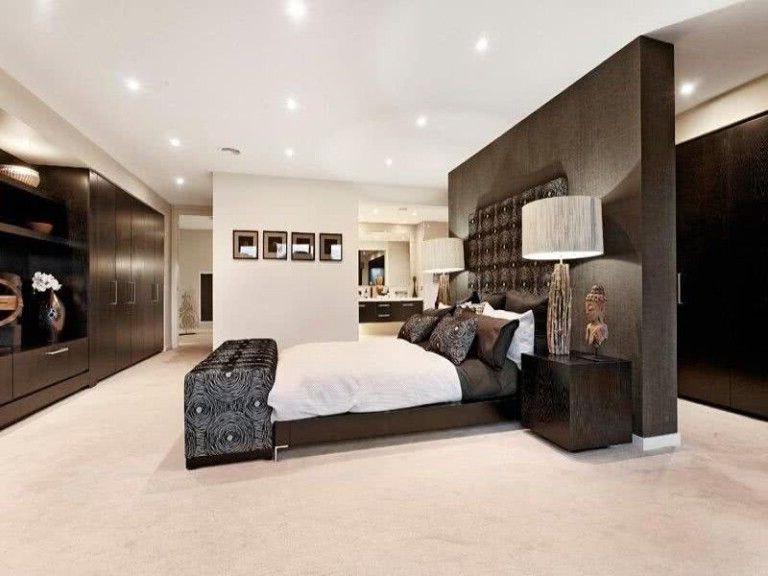 In order not to make mistakes, you must first choose the style of decoration you want in your room and then focus on it by integrating brown. For example, if you want a cheerful, tidy and harmonious room, you can choose white or cream to accompany brown.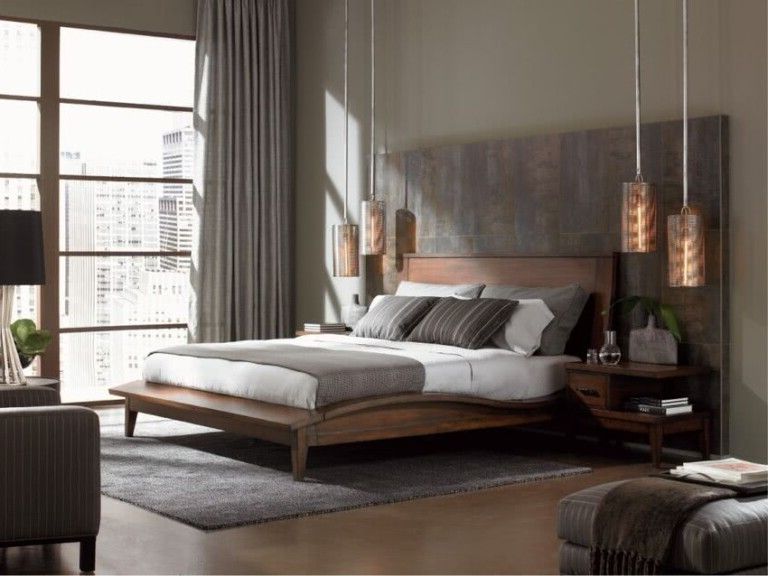 These colors, in addition to contrasting the brown color, make the room bright and not dark.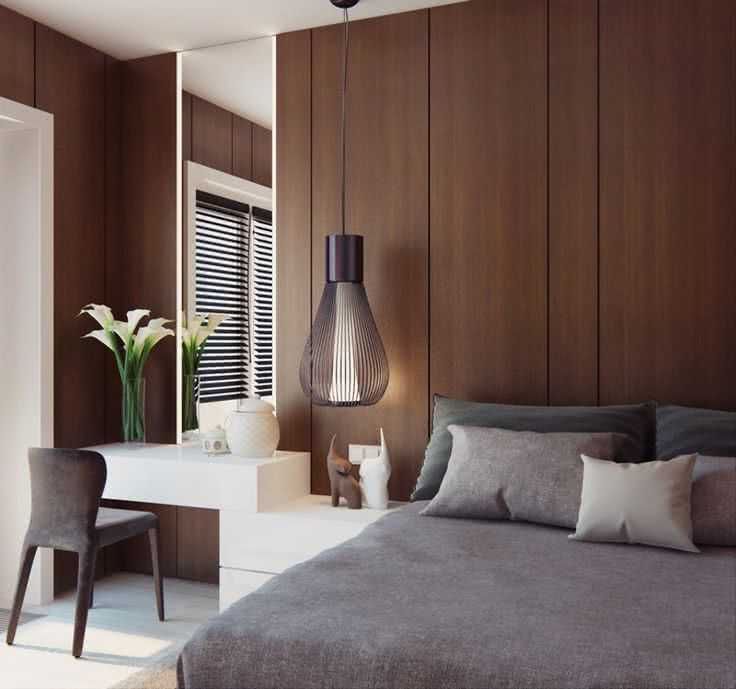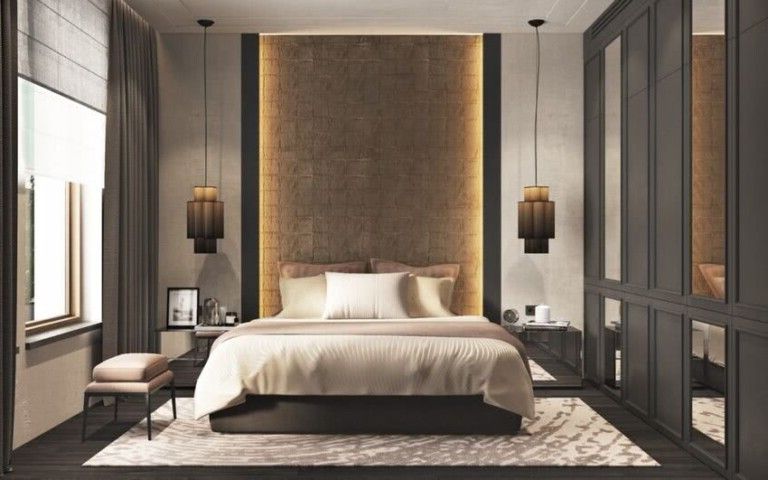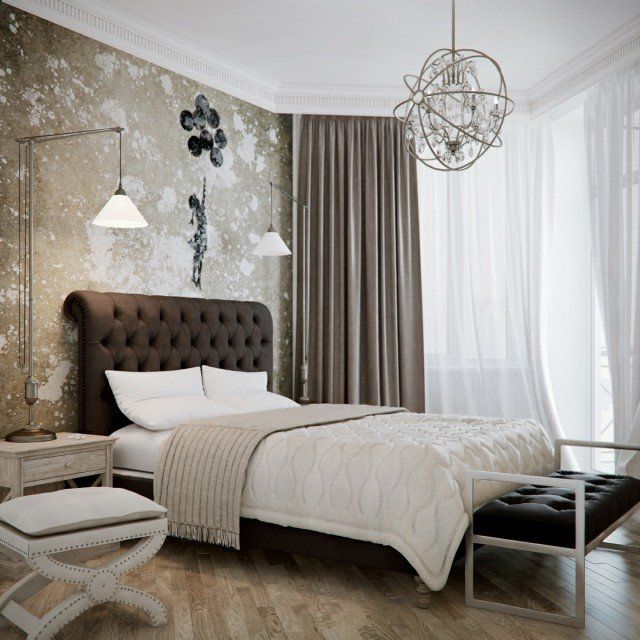 Dark colors combined with light neutrals in furniture, flooring, or other decorative fixtures create a pleasing balance for both interior and exterior rooms.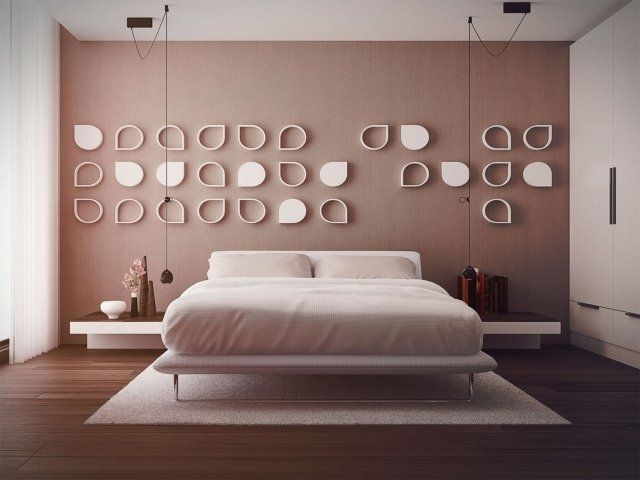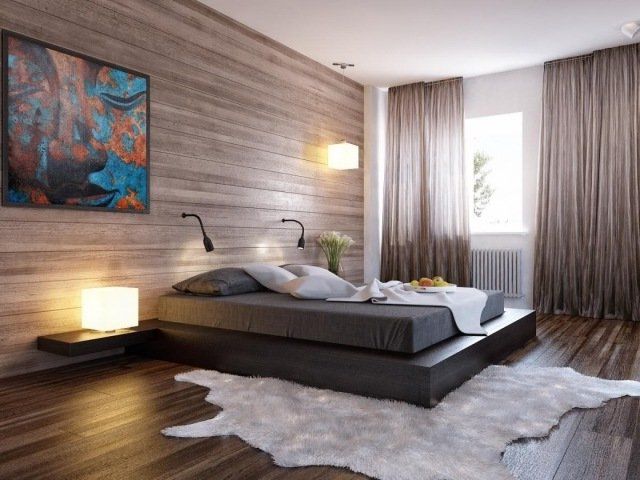 You can play with different shades of brown on walls, furniture and accessories and choose the color gold to complement the brown. The gold color always adds luxury and more if it is combined with a dramatic color like brown.
Color scheme for rooms
When we find ourselves planning the remodeling of the bedroom, many times we want to make drastic changes, with intense and garish colors, forgetting that this space must precisely be harmonious enough to be able to rest easy. That is why next, we will see some combination of harmonious colors for the rooms.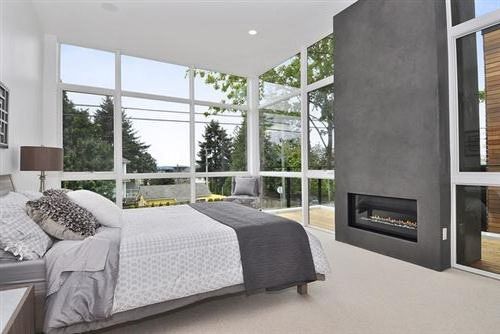 And we start precisely, with two gray palettes, which are very fashionable today. The first is complemented by the natural color of the concrete, while the second introduces wood to generate greater contrast.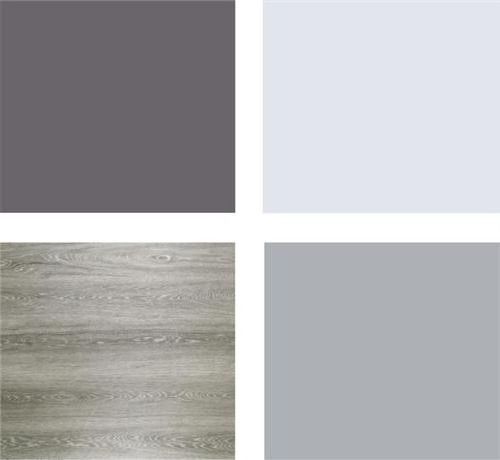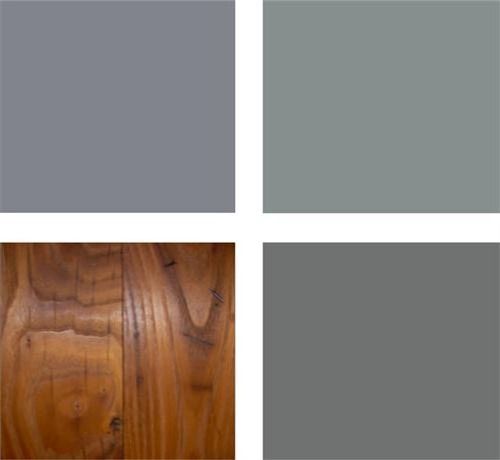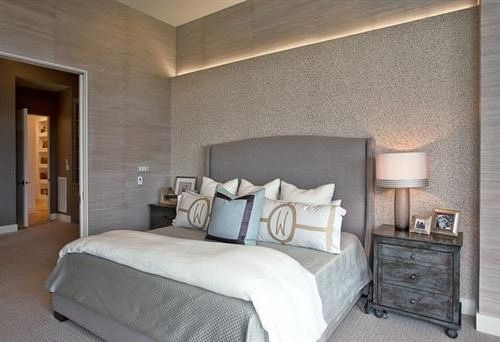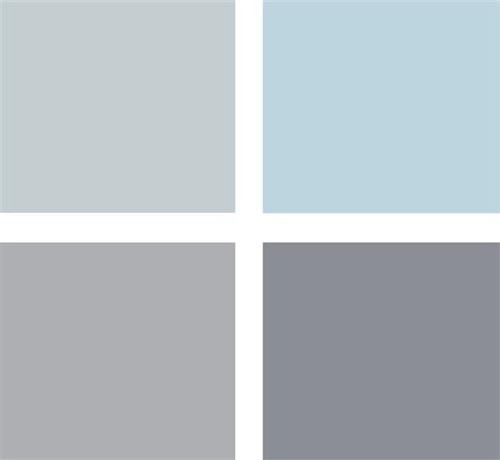 Nature always gives us the most harmonious colors for the bedroom, such as light green, brown, and white to complement.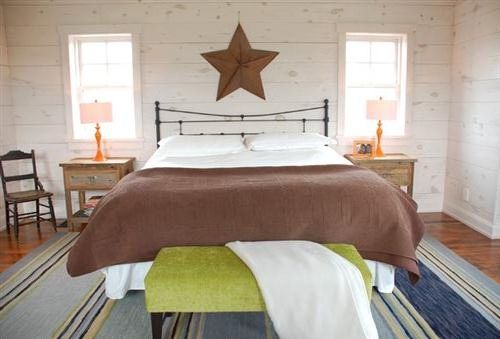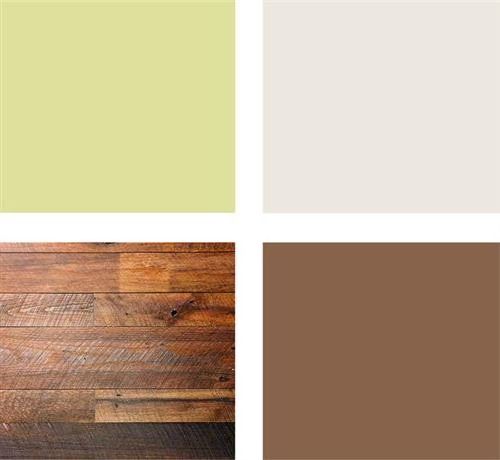 If you want something modern, darker, but distinguished, then your thing can be a subtle combination of purples, which in turn are adorned with bright silver lights, which add a glamorous touch.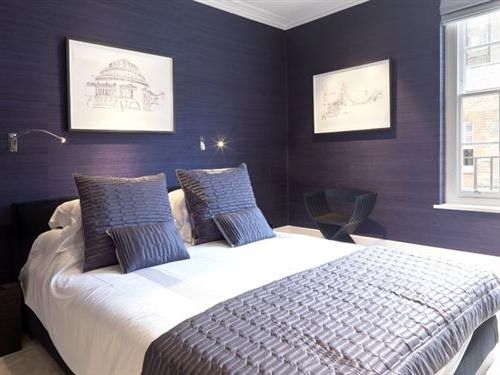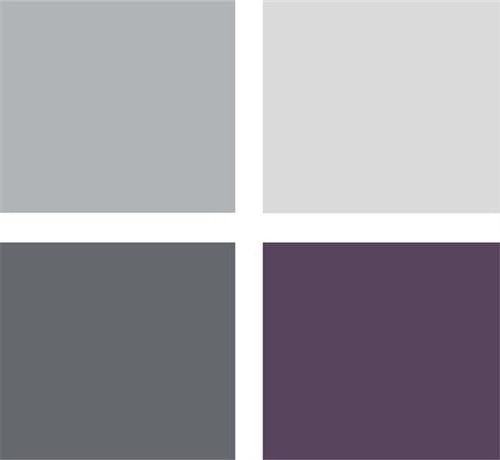 But, as we always say, for the bedroom, the best colors are those that are almost imperceptible by themselves, but that as a whole achieve great results. All the soft shades of brown, nude, pink, and of course, white, which despite being classic, never disappoint in the results, enter this set.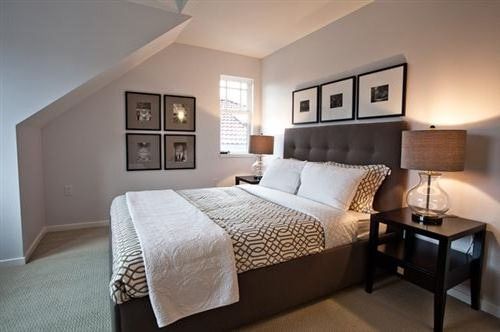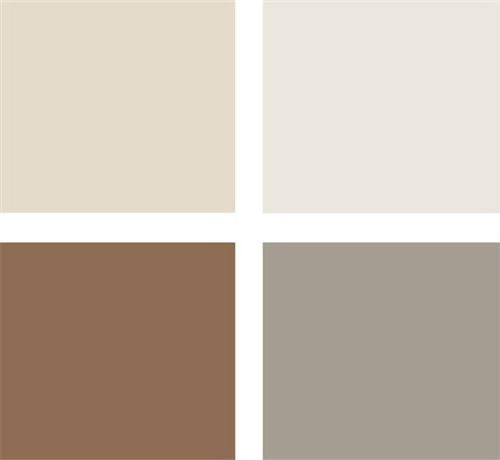 The colors in the room are an element of great importance; one must consider for what purposes the room is used and from there select the most appropriate colors.