When choosing how to equip their room, people are faced with the problem that there are many options for the interior, and you need to choose one. The Chinese style is suitable for those who love minimalism and simplicity, as well as experimentation. Also, Chinese-style has many elements in common with the Japanese. Consider how to properly design a room for such a design. Decide which drawings should be on the furniture or walls. And also find out what accessories you need to decorate the room to complement the style.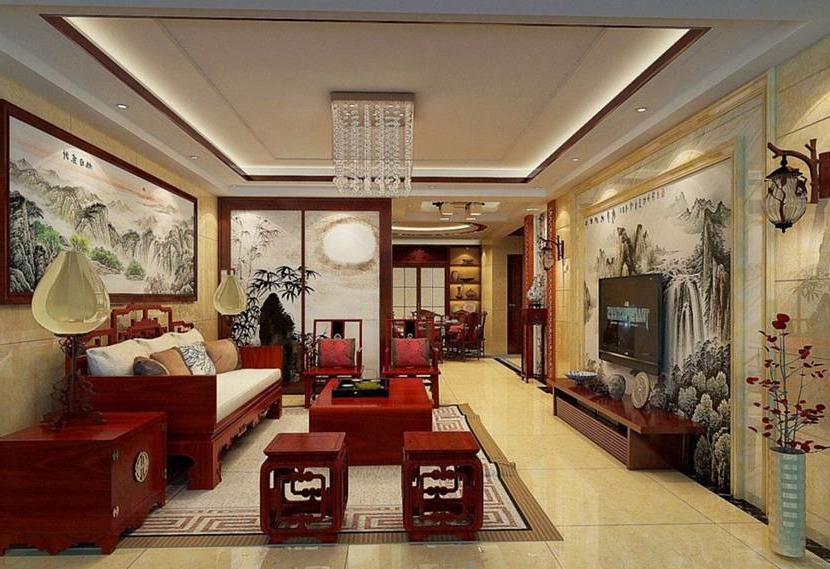 Chinese style in the interior of the rooms
In order for the room to be decorated in a Chinese style, you need to remember a few rules:
The floor should be laid out with large stone tiles or parquet boards. Parquet can be taken from bamboo.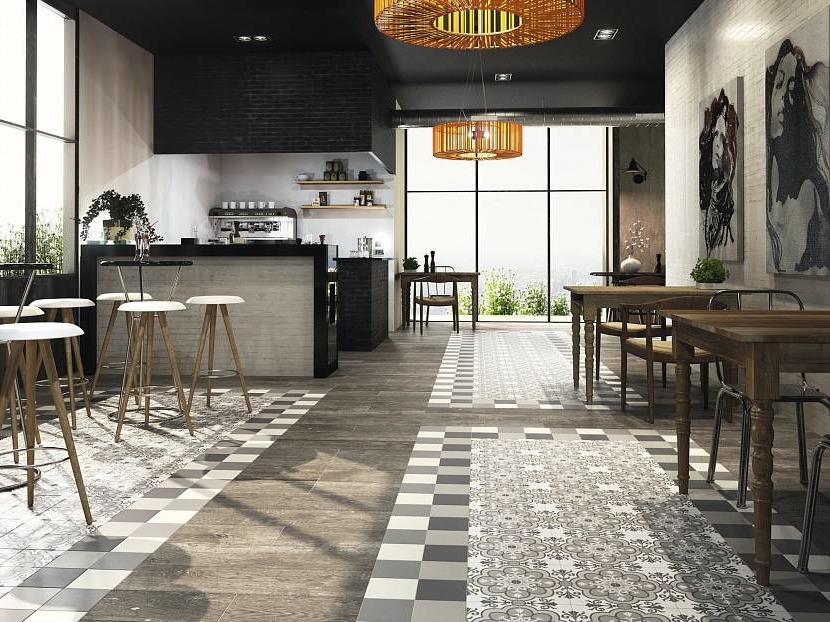 It is advisable to paint the walls in warm colors or plaster. Wallpaper is glued exclusively with Chinese symbols, you can also choose bamboo with ornaments. Also, the walls can be painted.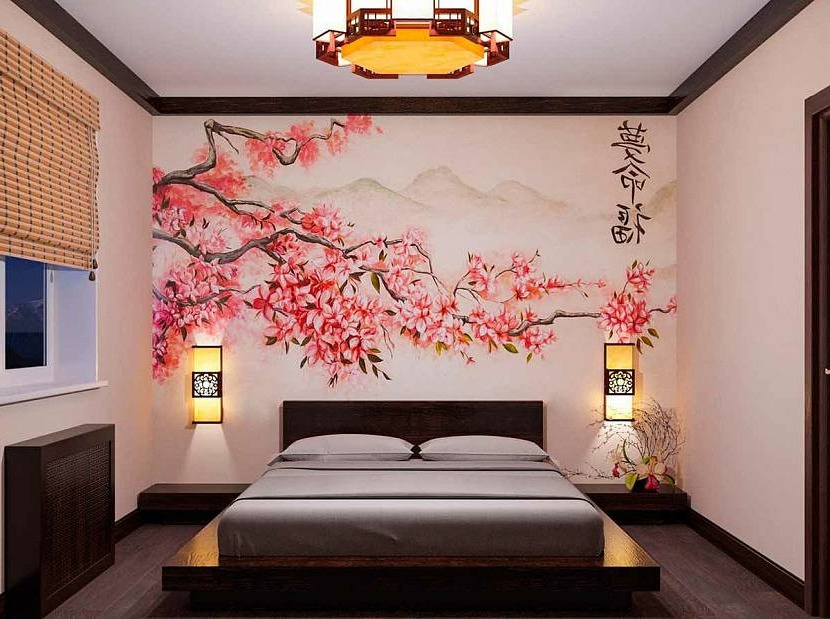 The ceiling often has a multi-level design and is also done in bright colors. This creates the illusion of volume and also simulates the light of the sun or sky by lighting. Different wooden decorations are also often used, which are slightly different from the general color scheme. The shape of the ceiling is rectangular.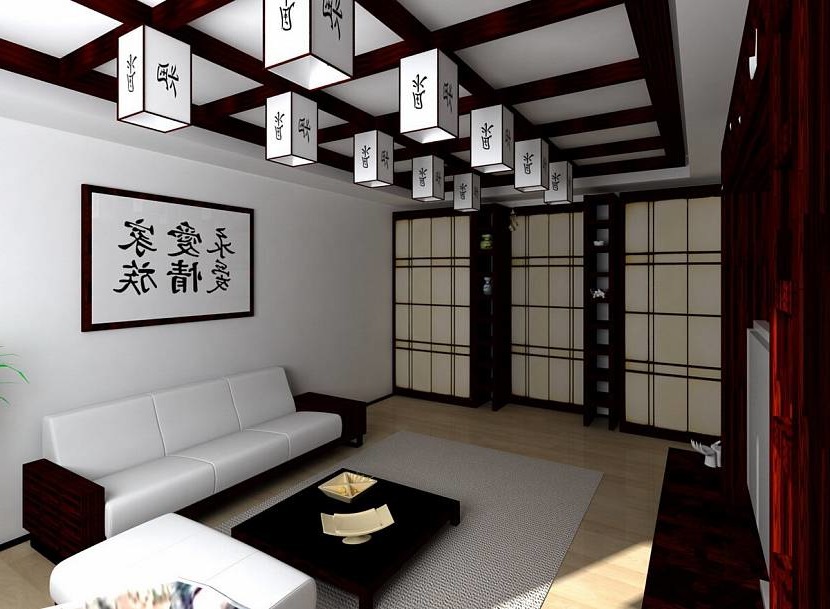 Adhering to these rules can create an exquisite Chinese style.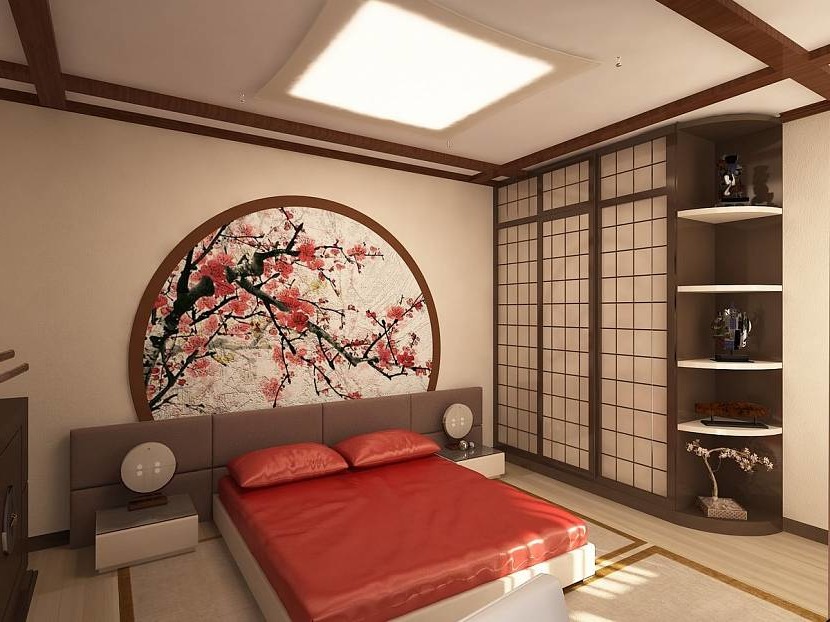 Furniture in the Chinese interior
Furniture, as a rule, in the interior of the Chinese style, should not be much. This is due to the fact that the main task of such an arrangement is to leave as much free space as possible and not overload the room with unnecessary details.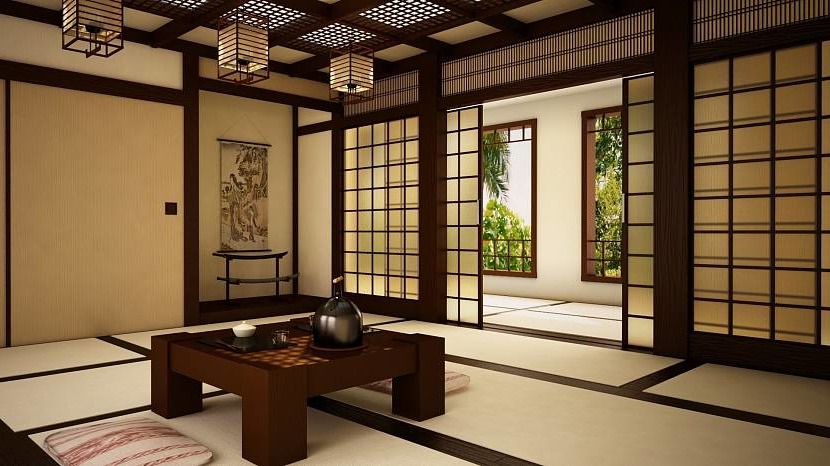 In this design, lacquered furniture made of dark wood or mahogany will look good. You can also install furniture with hieroglyphs, bamboo stems and other ethnic motives applied to it.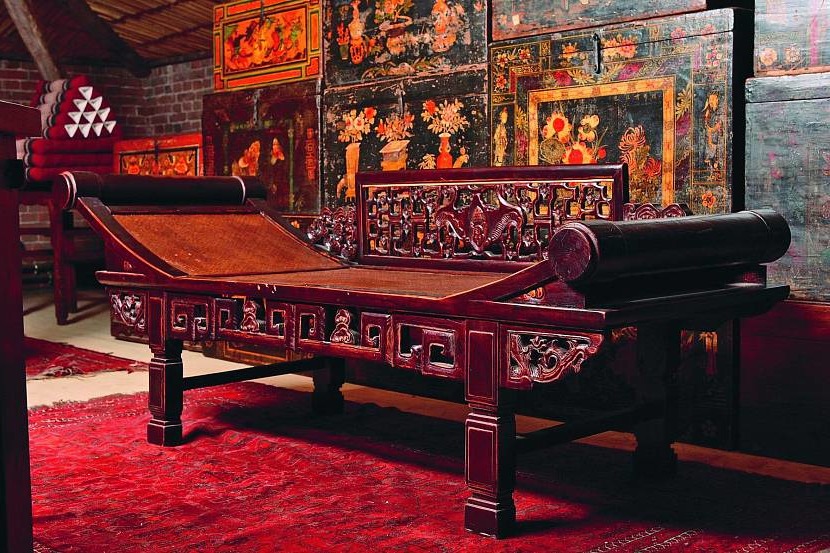 Furniture woven from bamboo will also look unusual.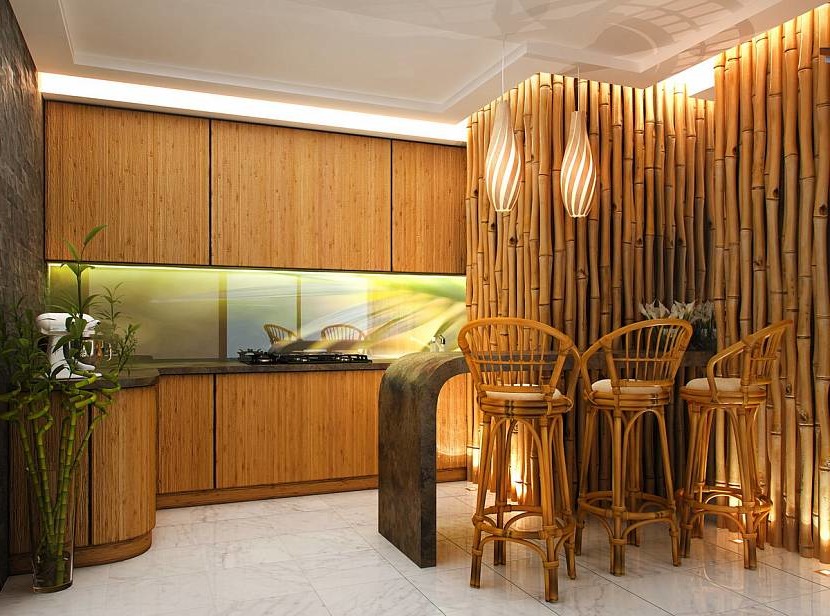 For the equipment of style, low furniture is used, which goes well with the overall picture.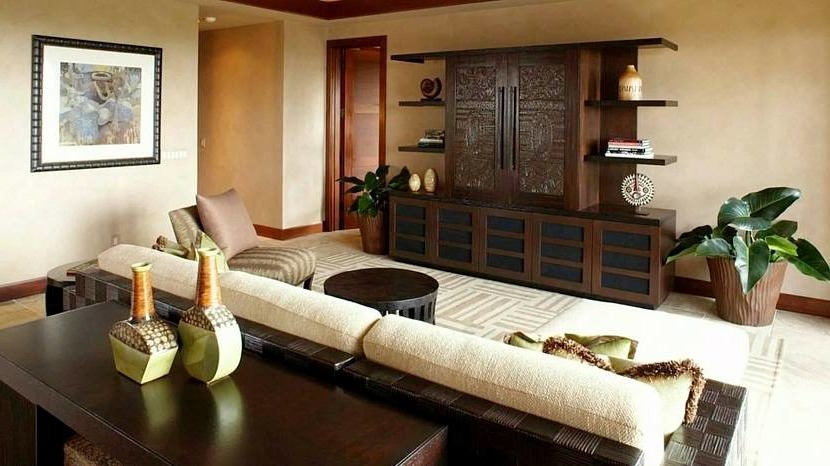 When creating the interior, it is advisable to remember that it is necessary to have partitions or screens dividing the room into certain zones. They also give the room a harmonious look and simply decorate it. In addition, folding partitions are easy to transport around the room, each time installing it in a new place. This helps to update the boring design and add a twist to it.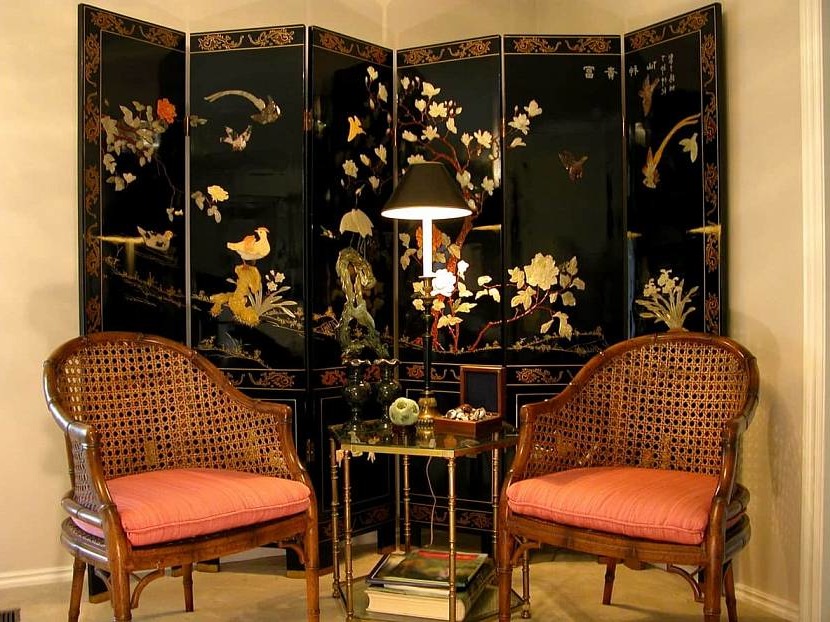 Among the often used furniture items, several elements can be distinguished:
a bed with low legs;
low sofas whose upholstery is made of silk;
small coffee table;
chests with pictures;
bedside tables near the bed and for the TV;
screen or partition.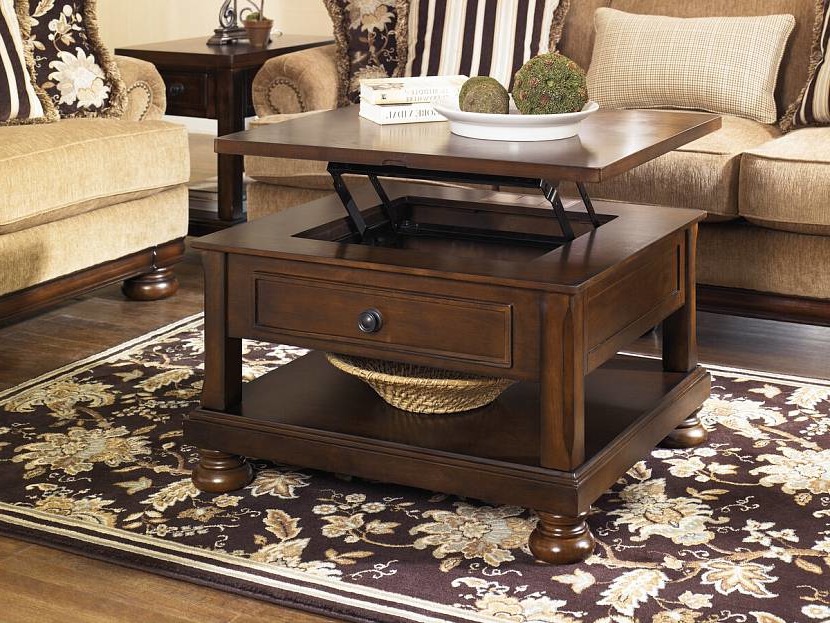 The Chinese, instead of sofas or armchairs, use wide pillows to sit on the floor, next to the table. They are sure that it helps to have a good rest and restore strength.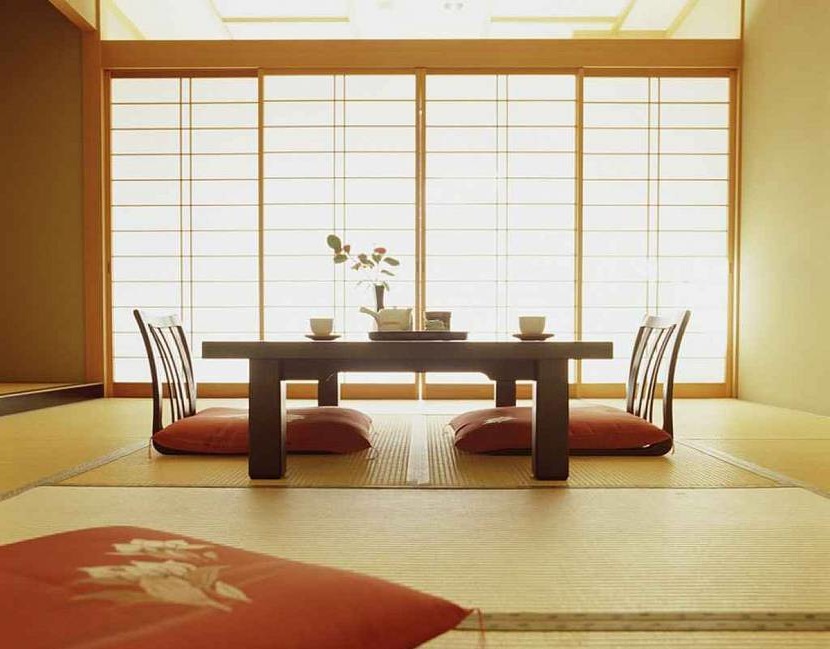 Chinese style accessories
Accessories in the Chinese style complement the light interior. On the walls, you can often see reed mats, masks, or paper fans.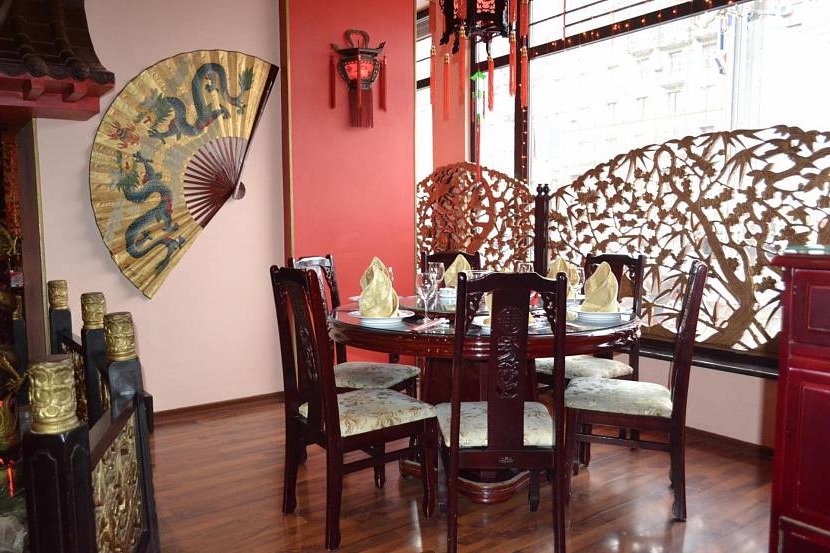 Also, sometimes they hang pictures, make drapery from silk or satin. A handmade rug is laid on the floor. Porcelain is not placed on large shelves, but small trees or flowers with pots – on the floor.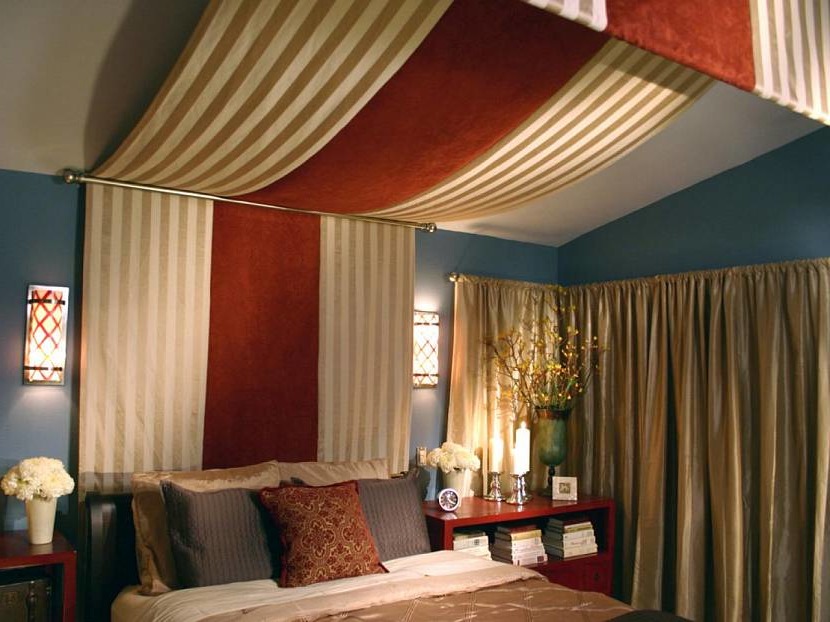 On pillows, blankets and curtains depict golden dragons, flowers, and hieroglyphs. To add mystery – you can hang talismans, amulets, and other trinkets.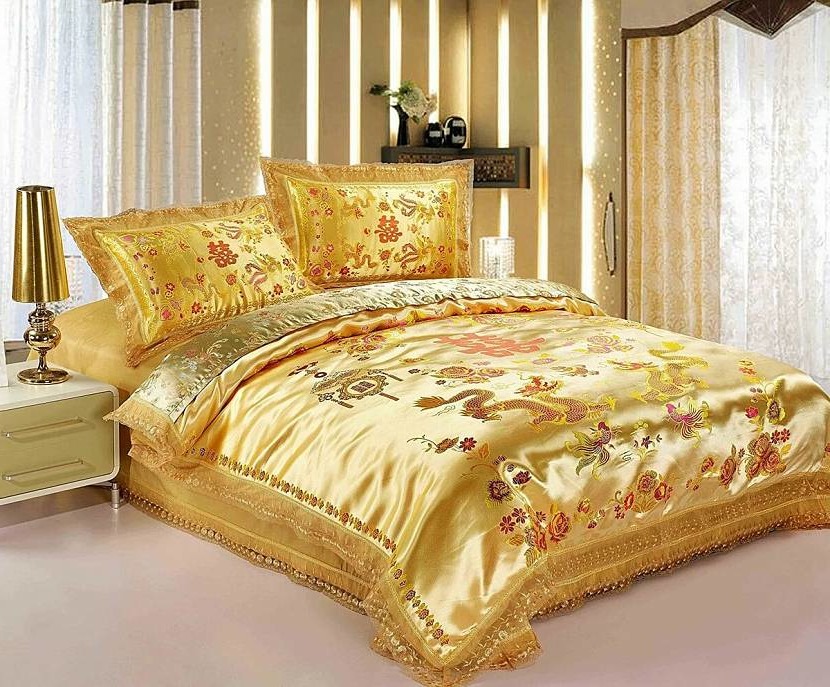 Also important are mirrors, which must be arranged exclusively in Feng Shui. The Chinese style has no chandeliers or curtains on the windows, the room is illuminated with table lamps or paper lanterns.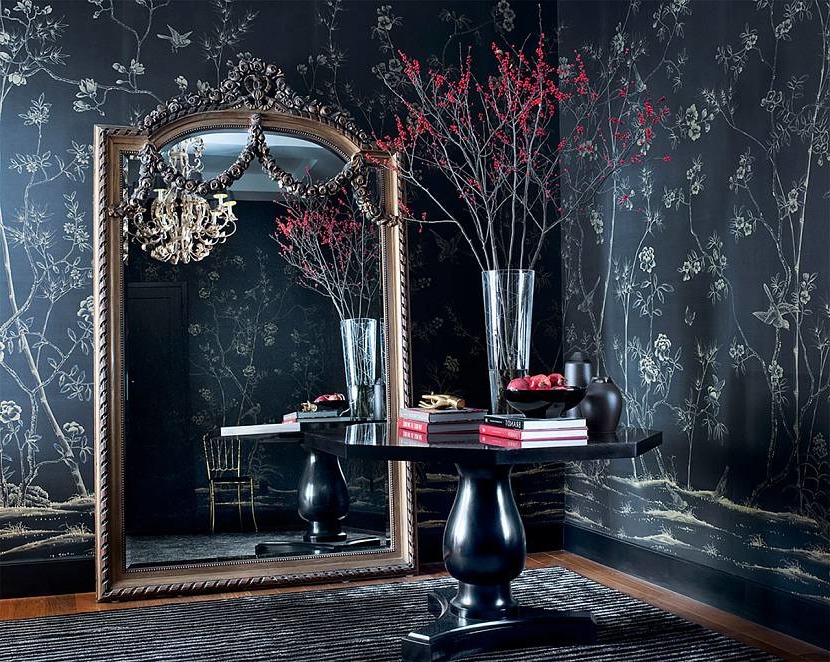 This style is used by people who like bright interiors, and are also fond of Chinese philosophy. If everything is designed according to the rules, then the room looks spacious, light, and charges with positive energy.
Color spectrum
For the Chinese, each color has its own energy, which has its own semantic load and is an obvious symbol of some phenomenon. Therefore, in the Chinese style, colors are carefully chosen.
They also like to use various bold combinations of bright colors, so there are several shades that are common in this design: red, pastel pink, ocher, yellow, gold, brown, black, beige, cream, milk, white, olive and blue. They are often used to make Chinese style.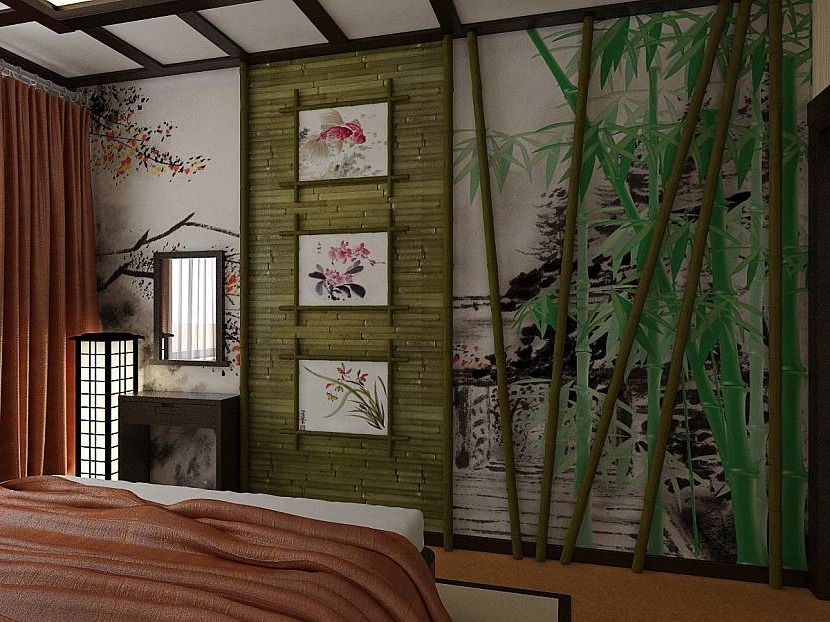 It is important to remember that all combinations must be checked before installation (in a graphical editor, for example). This is due to the fact that in the setting of one room you can not use many colors. Maximum – mixing of three colors. Such a decision helps to make a strict style in the traditions of China.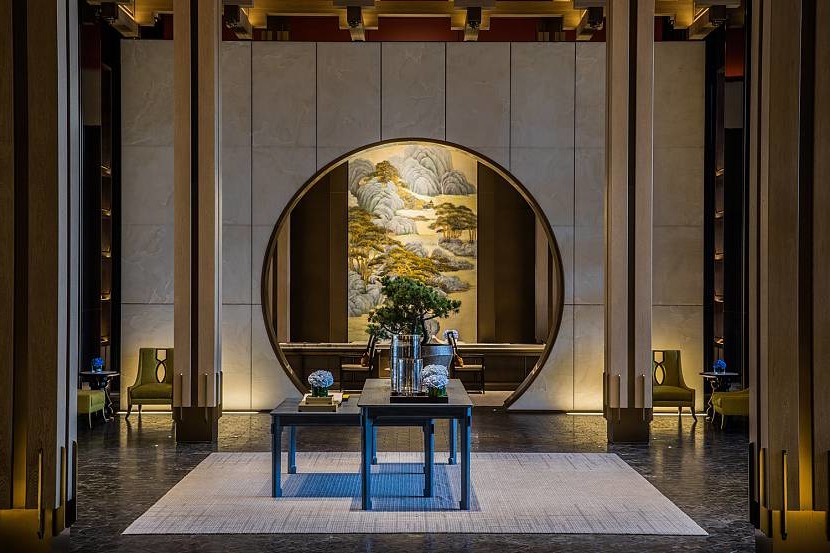 The difference between Chinese style and others
The Chinese style in the interior has several features, which are its main difference from all. They are so pronounced that even a person who is not dedicated to art can define them. This style is different originality and exotic ethnic flavor.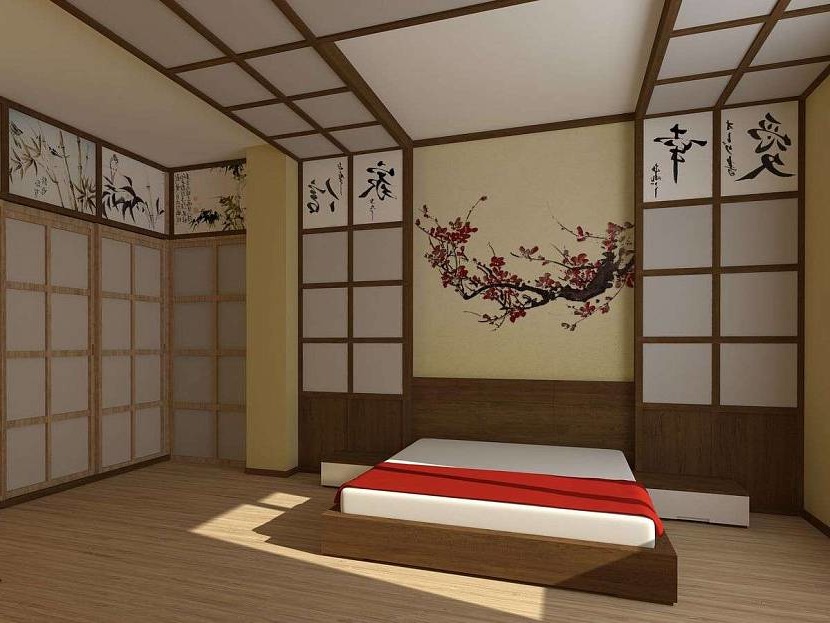 Initially, it may seem that it is quite easy to arrange a room, but creating an interior for China is a dreary task. In the Chinese style, you can not use a lot of decor and accessories. There should be a small number of them and each should lie or stand in their place, as well as be located in the room according to special rules.
Chinese design is widely used not only in the design of apartments or houses but also in various massage parlors, restaurants, and cafes. And interest in such decoration every year becomes only greater, which allows you to see how wide the imagination of people decorating the rooms is.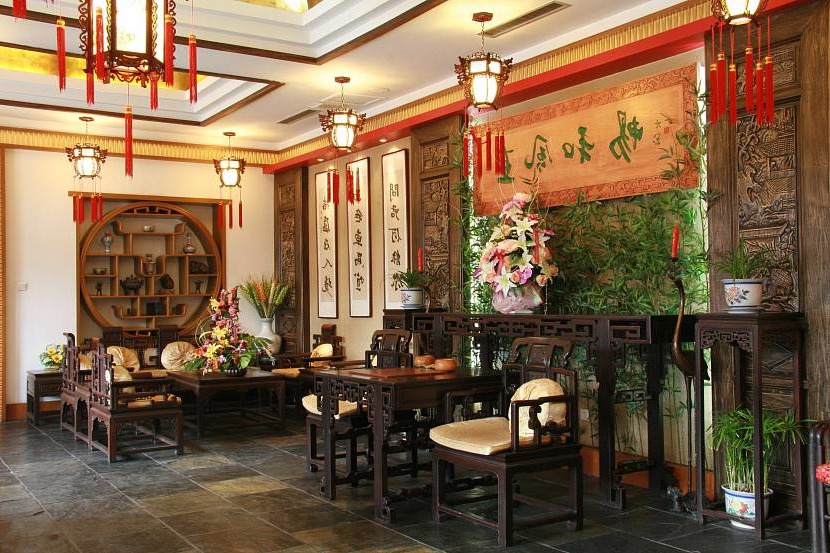 You can also highlight 7 characteristic differences of Chinese decor:
Traditional style forms. Thanks to the use of traditional decor, as well as the rules of the room, the Chinese interior can not be confused with others, even similar in style.
Exotic. Almost all the elements of the interior and accessories of the Chinese style will catch the eye of Europeans, as these are quite unusual and exotic inventions.
Ethnic motives. Chinese design incorporates a style peculiar only to it – these are drawings of sakura, golden mythical dragons, hieroglyphs, bamboo, and various colors. Also, some designers like to draw Chinese women with umbrellas on the walls.
Naturalness. The room must be equipped so that a feeling of simplicity and naturalness is created. Everything should look harmonious.
Proximity to nature. This feature involves the use of natural raw materials such as wood, ceramics, bamboo, or natural stone.
Minimalism. The main feature of the style is minimalism. The room should have plenty of space and clean air. Also, there should be nothing superfluous that would catch the eye and stand out too much.
Energy. A room that is decorated in Chinese affects the atmosphere in the house, as it is saturated with positive energy.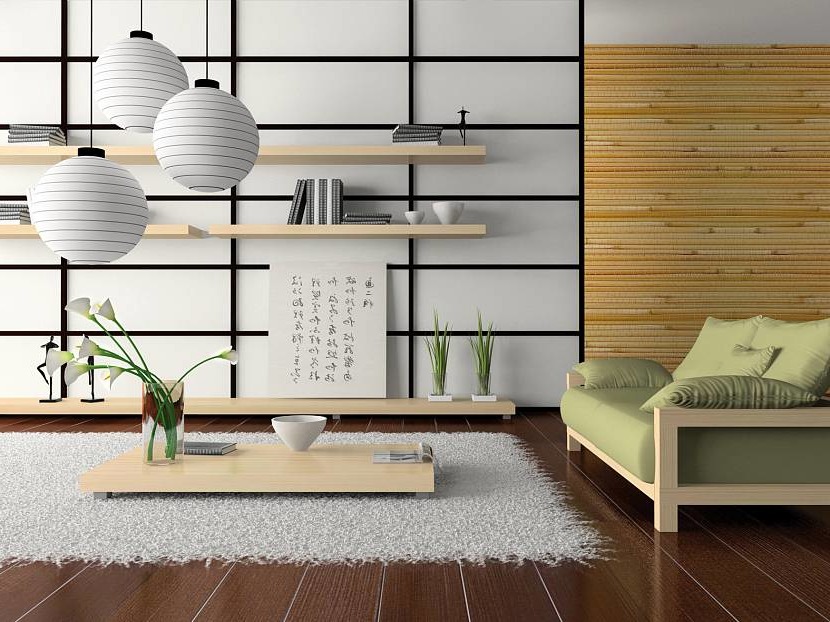 To summarize the features of the style in two words: simple and expensive. This is what a properly equipped room looks like.
Most often, people in the Chinese style decorate the room, which is calm and extraordinary by nature. This option is suitable for those who like to make unusual decisions, minimalism, and bright colors. Also, he will like those who love philosophy.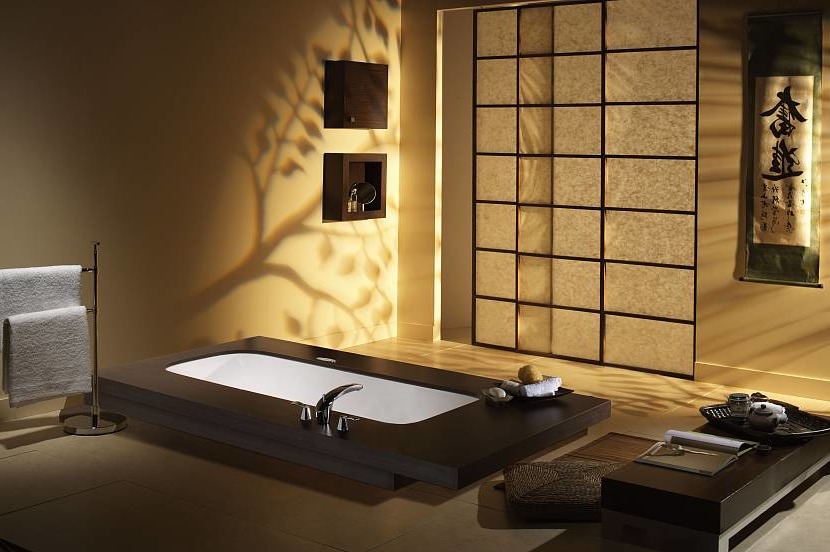 Briefly about the main thing
Minimalism is popular in the Chinese style. The more free space the better.
From the color scheme, there should be a maximum of 3 shades, otherwise, there will be an exhaustive search for colors and the interior will not be as sophisticated as it should be.
The ceiling is decorated with a rectangle, sometimes made of wooden beams. Walls are putty or glued onto them with warm tones. And the floor is made of stone castings or bamboo flooring.
On the mirrors, screens, furniture and other elements of the decor must be depicted in various drawings. It can be dragons, hieroglyphs, sakura, Chinese women with umbrellas, various flowers.
All furniture should below. There are also screens with which you can separate a piece of space. They are easy to fold and carry if necessary.