If you ask yourself, why choose an African decoration? Well, because basically in Western homes it must be one of the few styles that has not yet been taken by millions of people, and which is very rich, since it makes a conjunction of the jungle, the desert, the animals, the sounds, and on top of all this, it is still elegant.
Dozens of elements from the African continent have found a very important place in recent years, in the area of Western decoration. They offer a very wide range of color palettes, textures, materials, among many other things, which today make up a set of high-level influences in the world of decoration.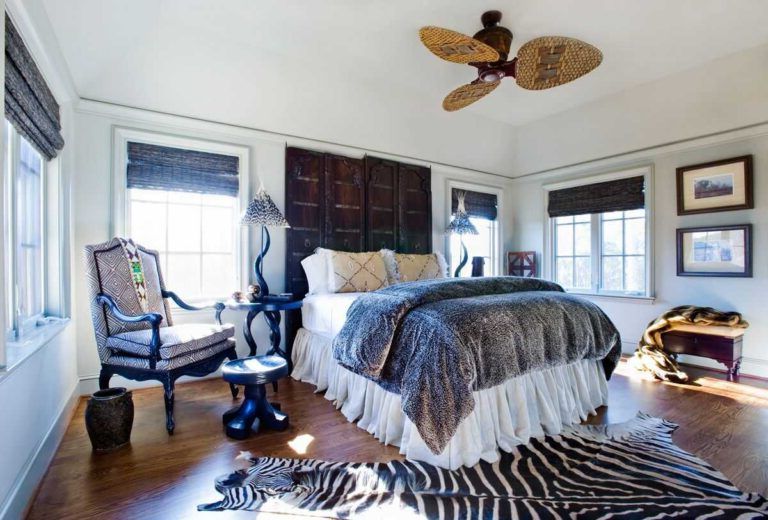 African decoration furniture and accessories
Textures abound in African walls, the mixture of clay, wood and stones is common in decoration.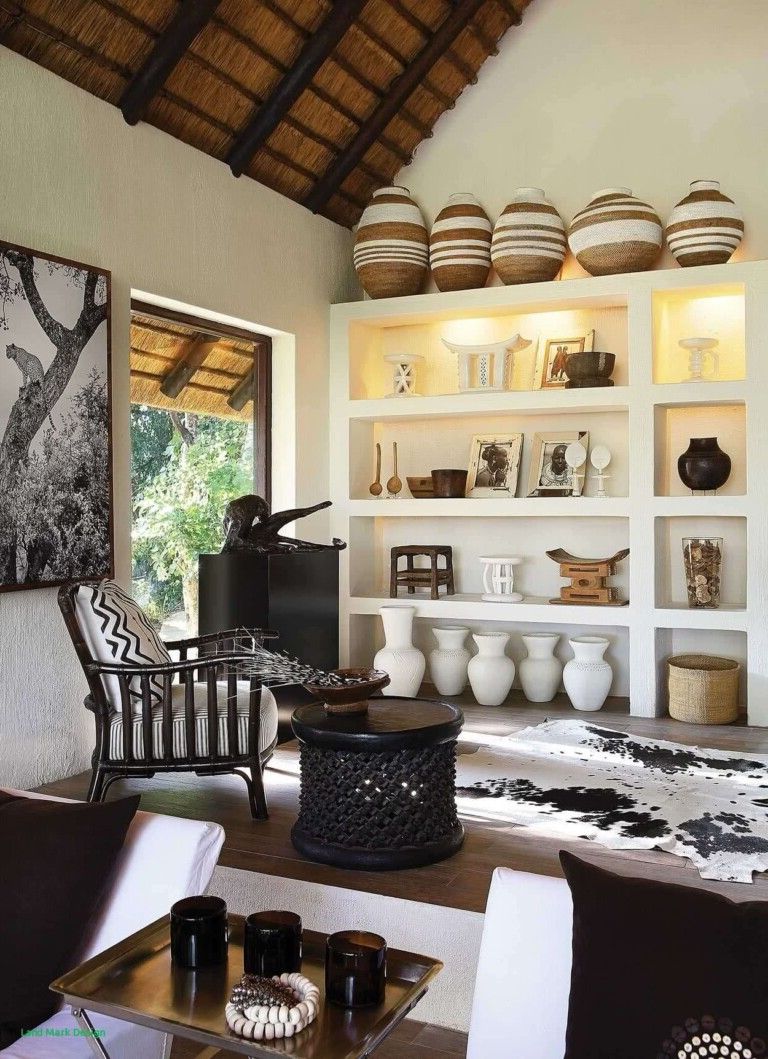 Use straw mats along the wall, framed with wood, or trim framed with bamboo, indoor ferns, as well as faux fur rugs. Remember that real fur rugs are not a harmonious element in the house, nor are they sustainable for the environment. Do not decorate your house with negatively charged elements.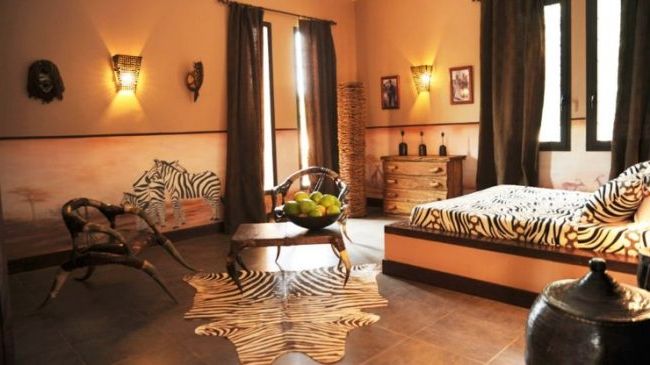 There are three decorative elements that cannot be missing in any African-style house: tribal masks, sculptures of people or animals, and drums or other native instruments. They are characteristic things, which represent the most native of the land and its tradition.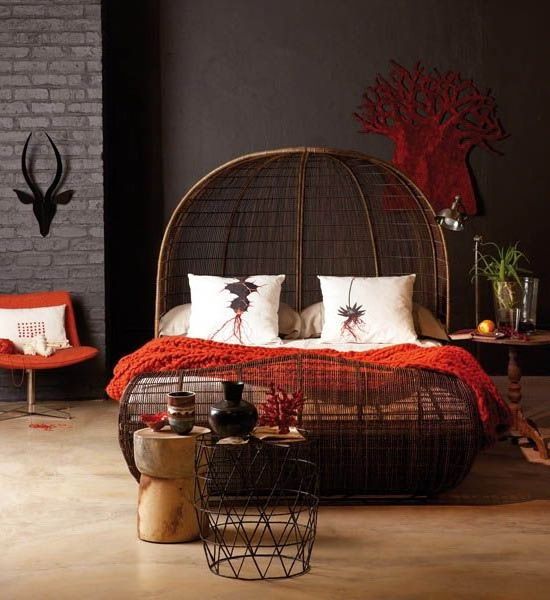 Among other elements of great fame in African culture are vases, baskets made from native materials and Mudcloths, characteristic African paintings made on cloth.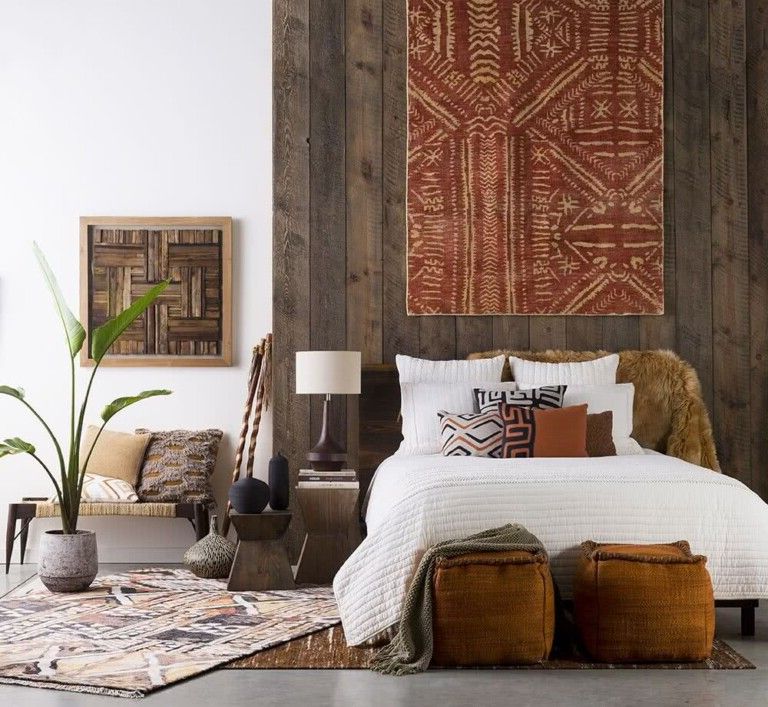 Africa is a source of inspiration for people all over the world, who see in it the most fantastic nature that still remains on planet Earth, its animals, its jungles, its savannahs, its deserts and of course the thousands of cultures that in she inhabit.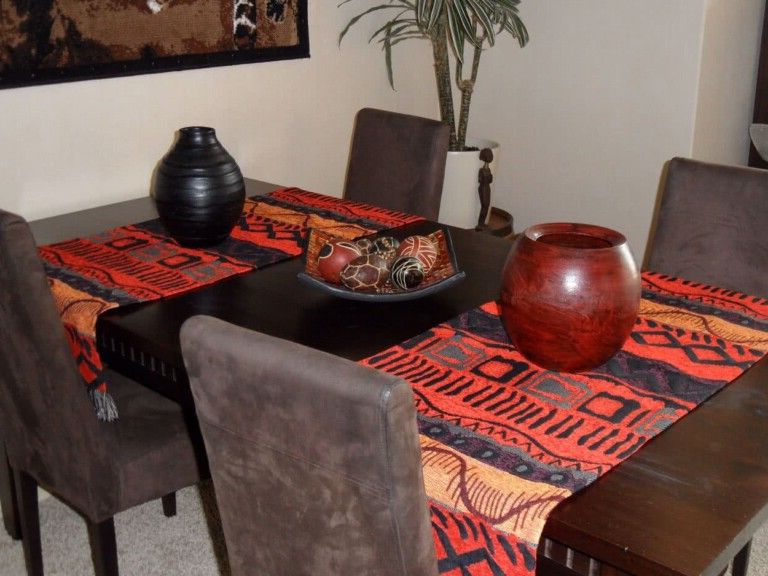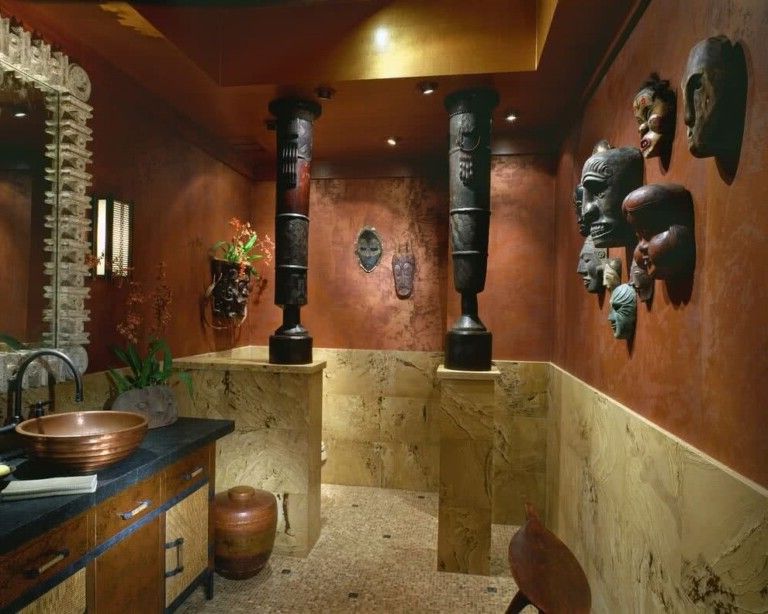 It is common today to find paintings that refer to landscapes of the continent, or to its animals, and even simply abstract drawings, which simulate having been painted by aborigines. The same with all kinds of sculptures in wood and rock, imitating animals, masks and human figures.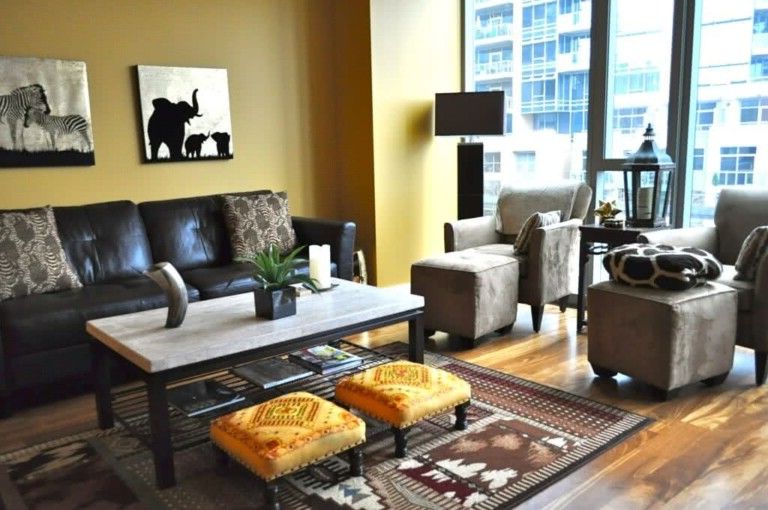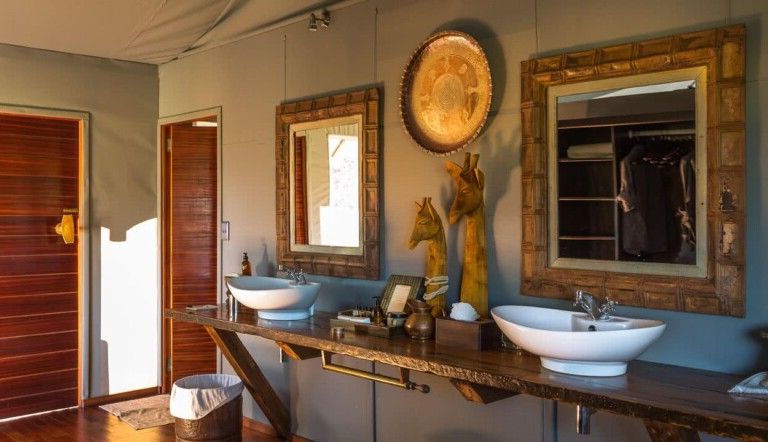 Colors
The most used colors are those related to the earth, the sky and the trees. We personally lean towards the colors of the earth, which vary from dark brown, to yellow, orange, terracotta, crude, even black, among others. Greens and blues can be used as accent paint.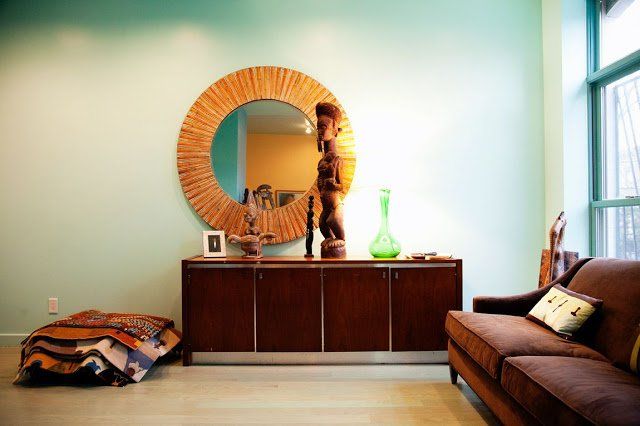 The color palettes we use are clearly inclined towards earth colors, ranges of browns, beiges, oranges and strong reds. The sunsets and the green of the trees inspire many when it comes to generating contrasts.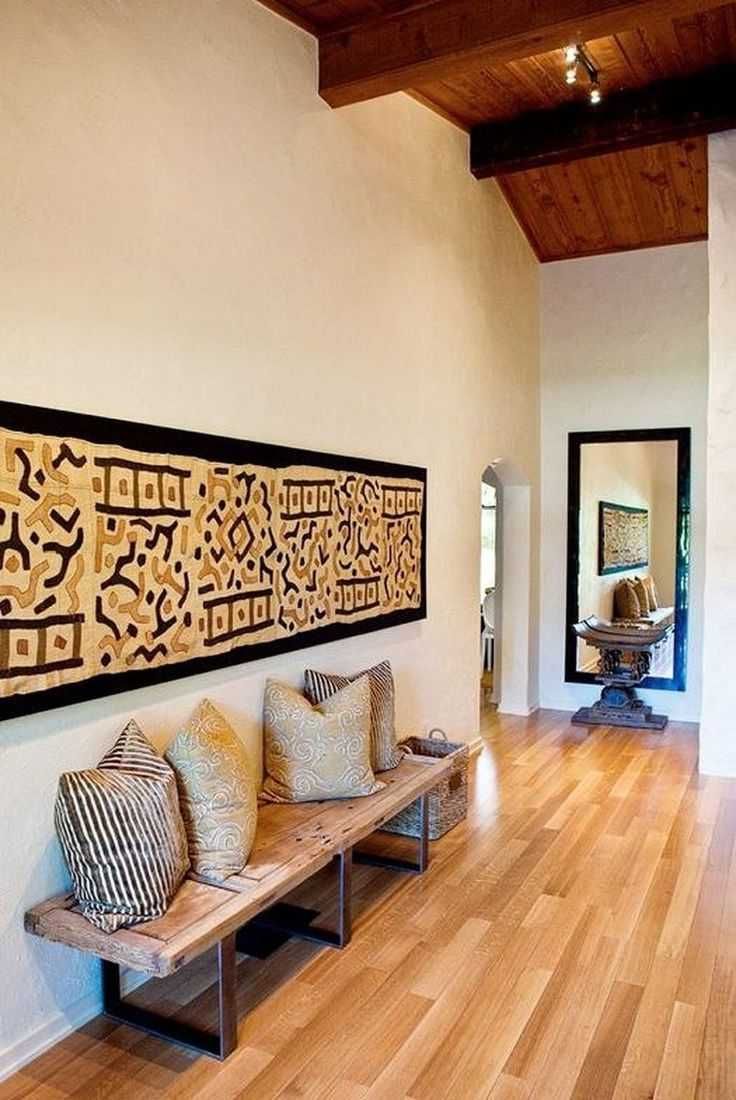 With respect to the materials for the construction of the home, the more rustic they are, the better. Adobe, or mud, is a fantastic choice, while jagged rocks and bark-encrusted logs add mystique to the space.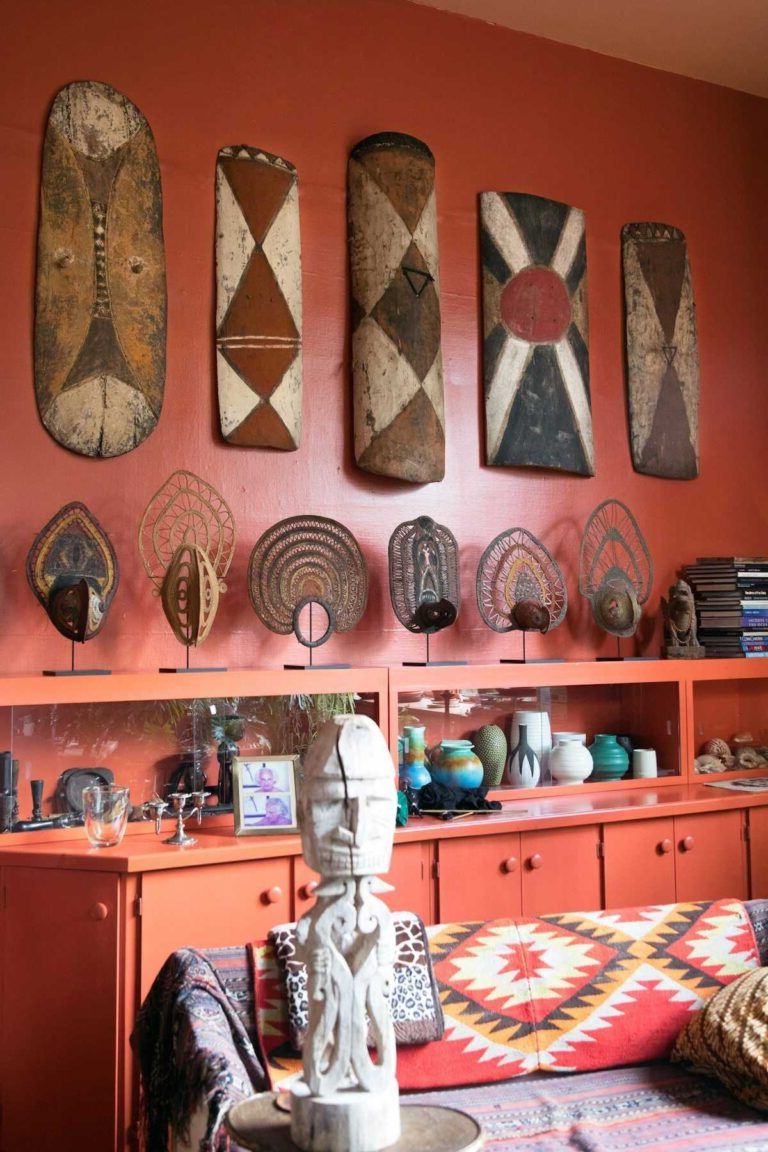 It is advisable to obtain all these materials from authorized suppliers, in order to avoid the improper exploitation of the natural resources of your community.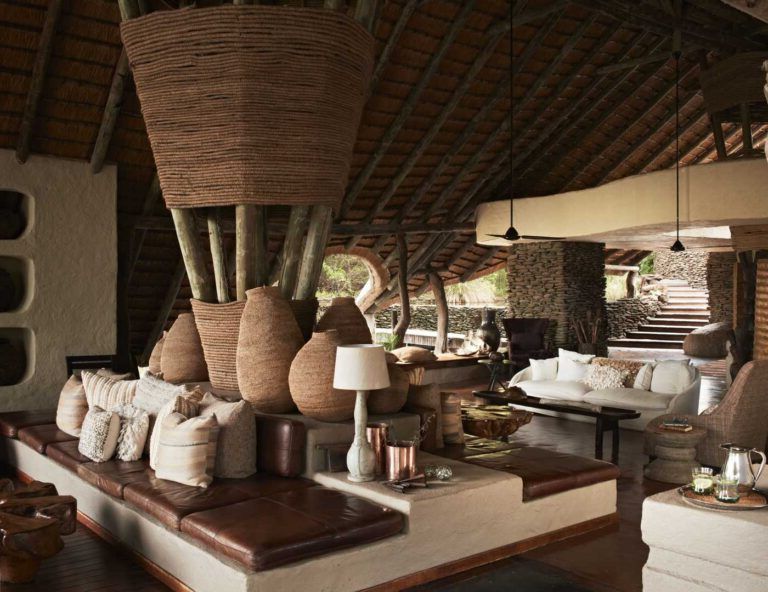 Prints
If you want to apply an African decoration, one of the easiest ways is by incorporating the animal print. You can choose between a room with lots of animal skin prints or simply add style with a single object.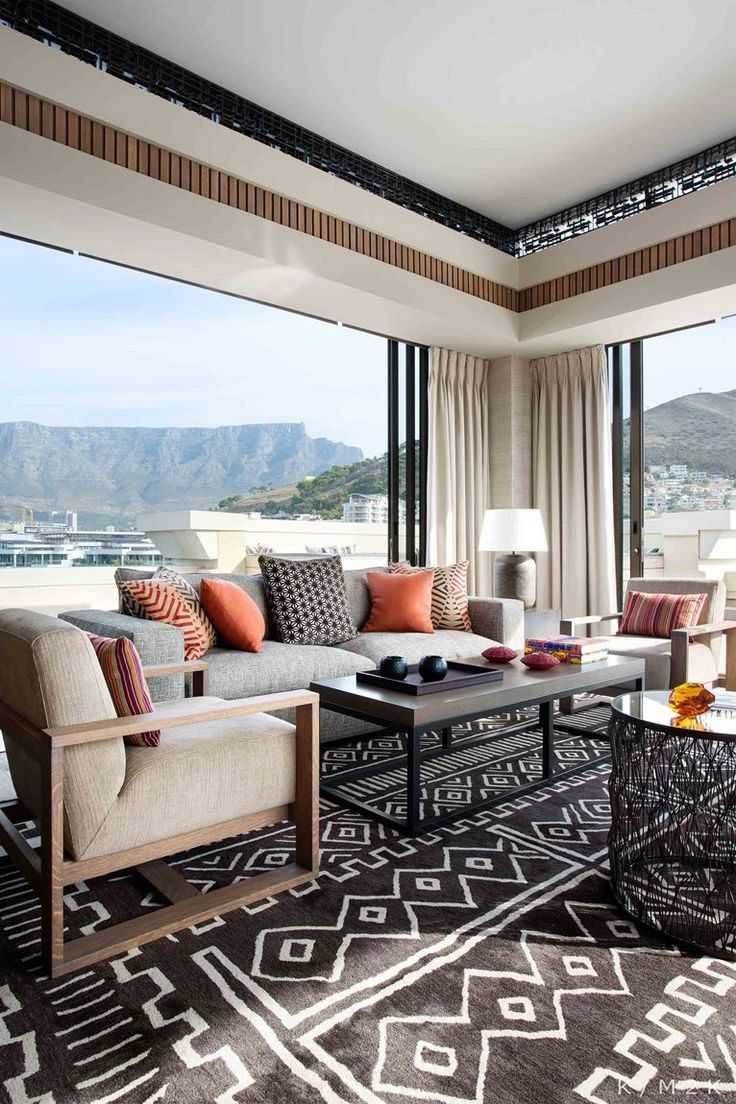 Animal print makes a boring room special and modern just by adding a single piece.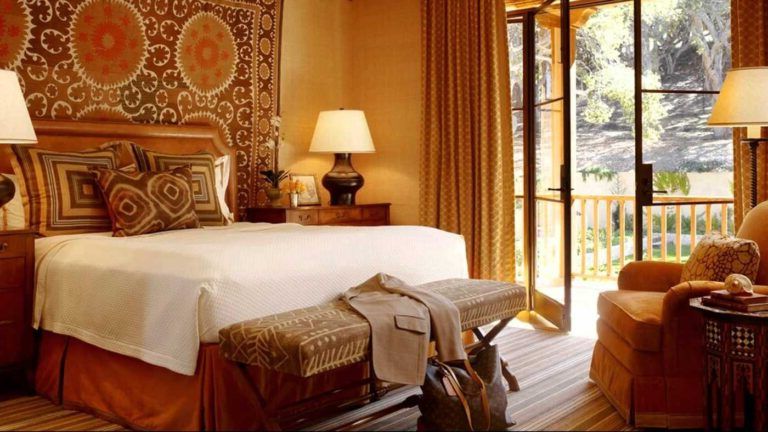 One way to decorate in animal skin print is to add a single large object that contrasts with the rest of the room. You can keep the room neutral and add a large rug with a very original pattern to highlight the contrast and design of the animal skin.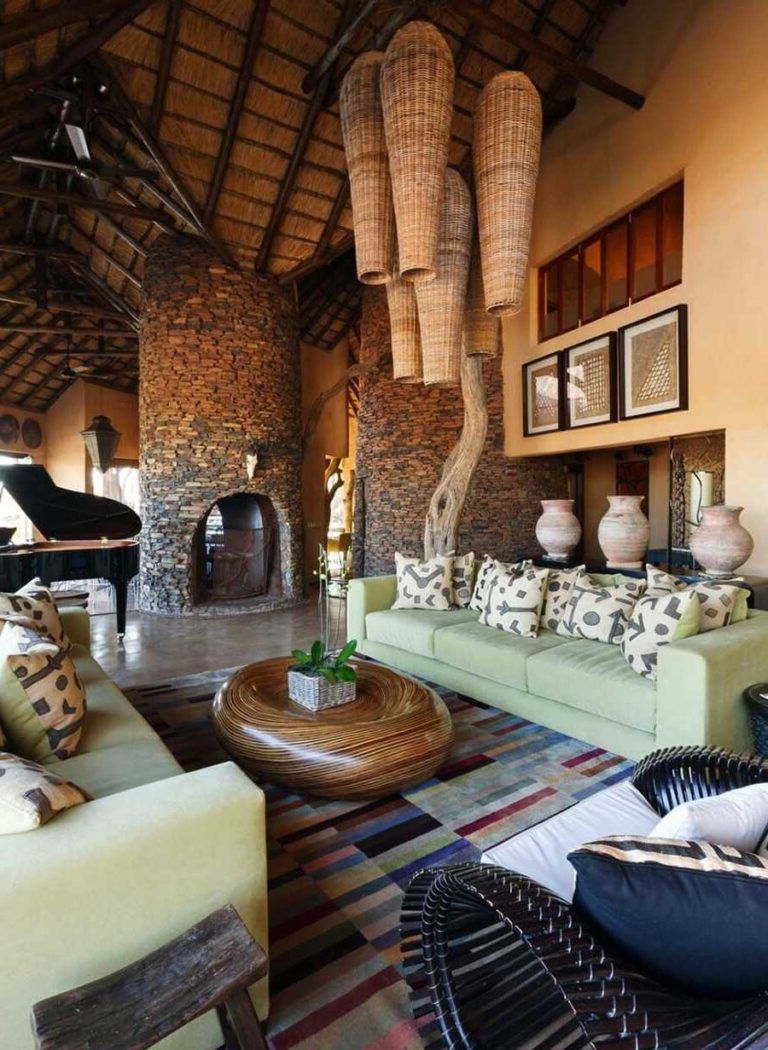 If we are talking about a simple and sophisticated room, the best option is to add animal print through works of art. It can be through paintings or crafts, the important thing is to keep the room sophisticated and add modernity through simple works of art.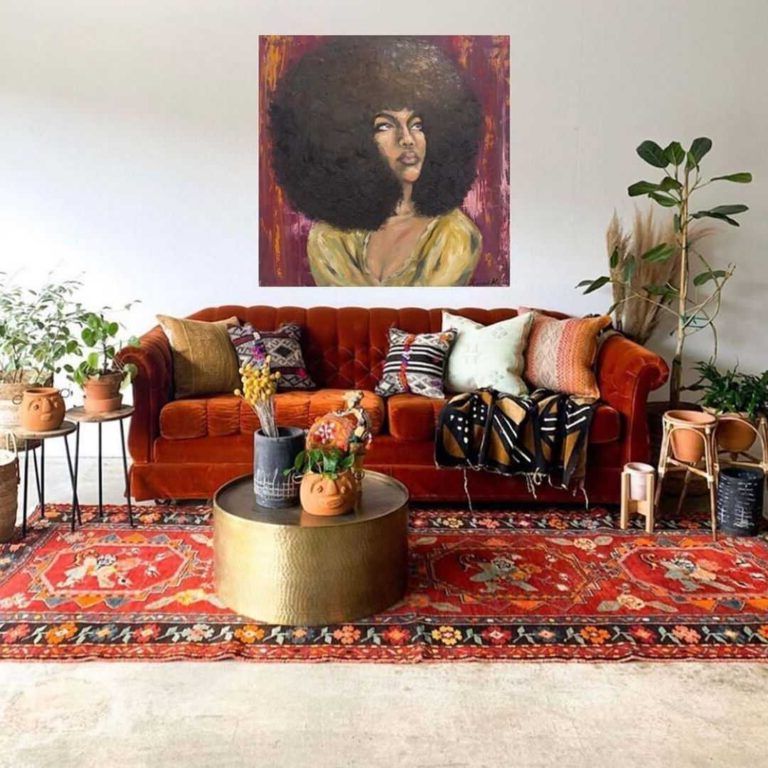 Another very fine way to use animal print is to make it match the rest of the room. For example, if you like colors like white, black, and gray for your home decor, adding a zebra print furniture or object is perfect to make the room not stark. The important thing is that everything matches perfectly, including wall colors, floors and windows.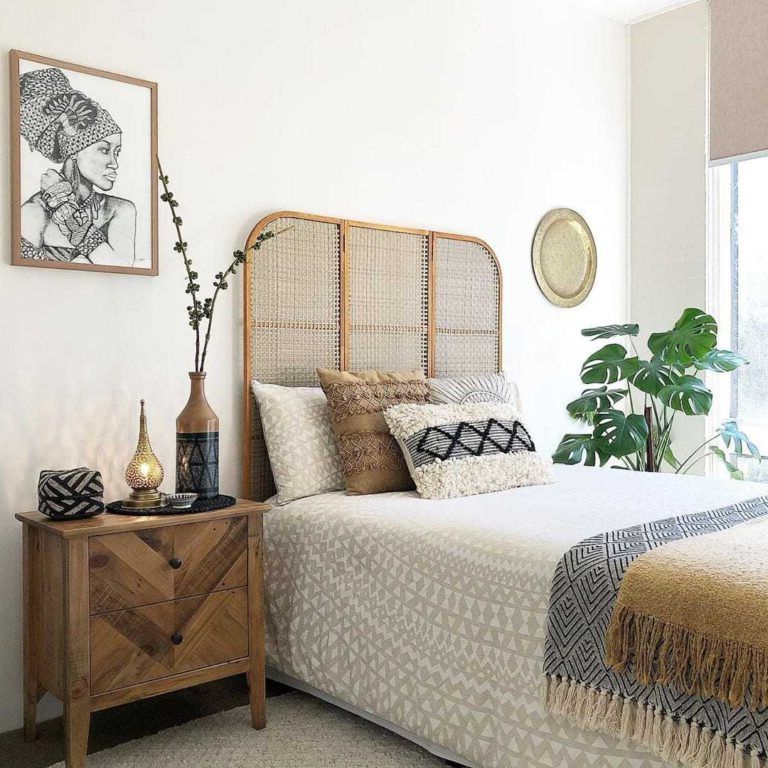 Finally, another way to use animal print is to combine and mix stripes and polka dots with animal print. The important thing is to play with patterns by uniting them through color, without going overboard so as not to overload the room. You must trust your good taste and give personality to the room.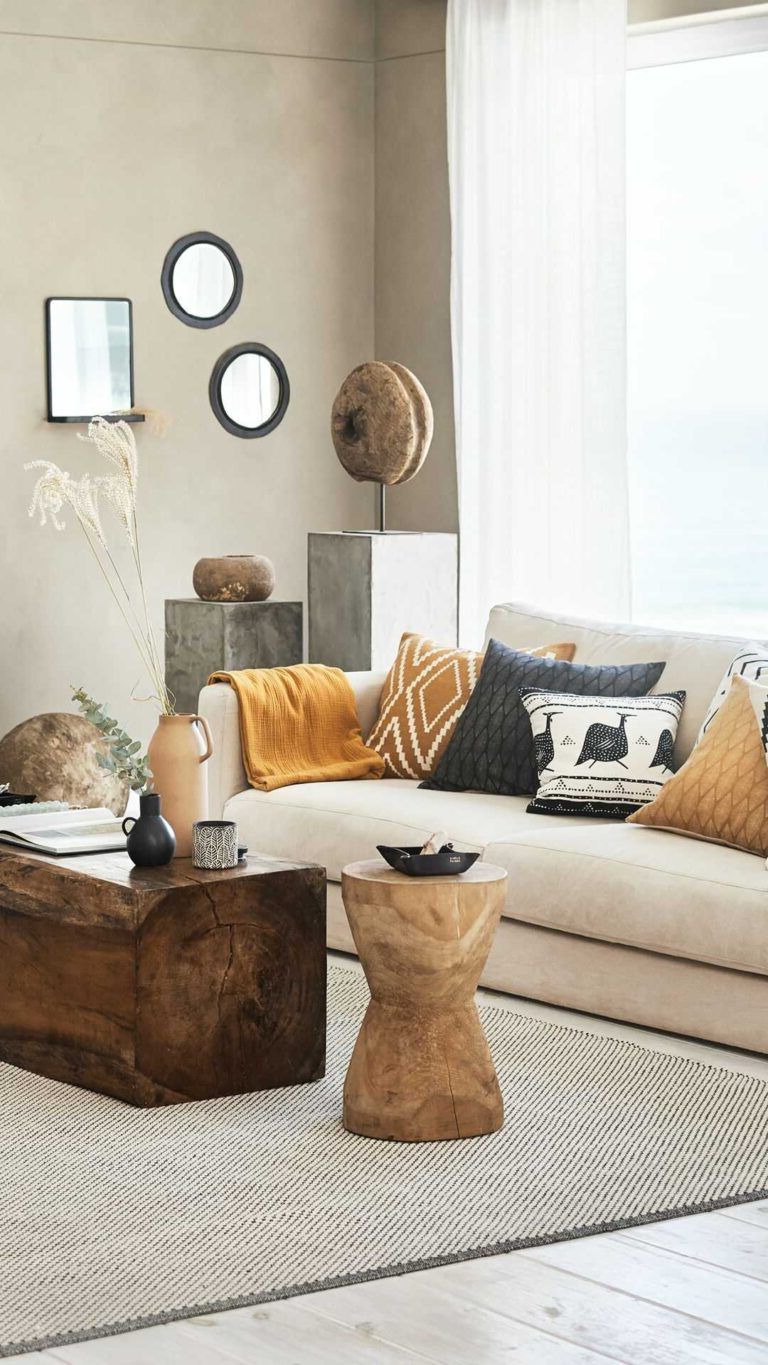 Regarding animal skins, well it is not good to buy real animal skins as we all know what that means. Therefore, it would be convenient to opt for synthetic copies, which can be obtained today, or bet on those that are allowed, as is the case with those from cows.