One of the ways we have to entertain our family and friends is to provide them with a nice table to enjoy with them on Christmas Eve. That is why we thought it was a good idea to present you with some of the Christmas centerpieces that are a trend in the 2022-2023 season.
Very flattering arrangements can be created both with natural elements such as pineapples, branches and fruits as well as with details such as candles, which are ideal for a more romantic and warm Christmas evening.
Flowers, on the other hand, are also an option to consider, especially if you are looking for a more natural and fresh style for your table.
With flowers
Flower lovers can choose to decorate their Christmas table in a beautiful color, according to their taste. One of the suggestions is to opt for flowers in pale tones, such as pink or white, as trends suggest. In addition to providing a modern style, they offer joy and optimism with their beautiful delicate colors.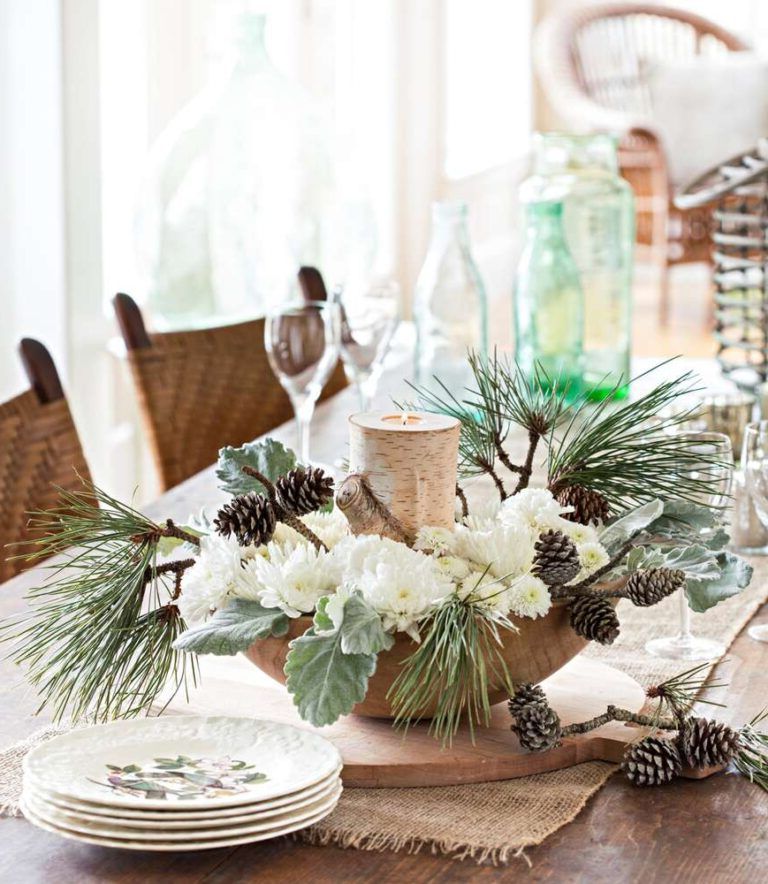 Those looking for an elegant look can also benefit from a table where white predominates, where vases and candles of the same color will become excellent allies when creating impressive arrangements.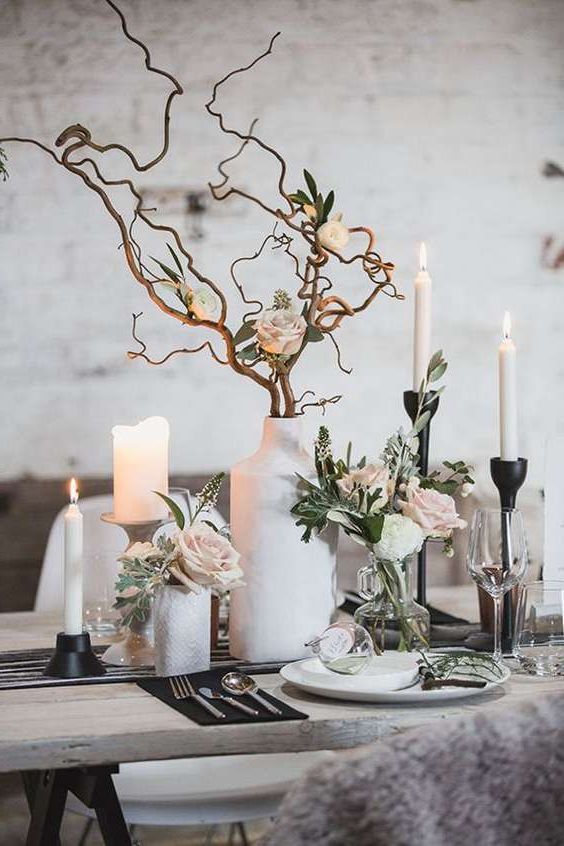 Another successful option is to create a center with flowers in two colors and as a final detail put small candles around it for greater interest.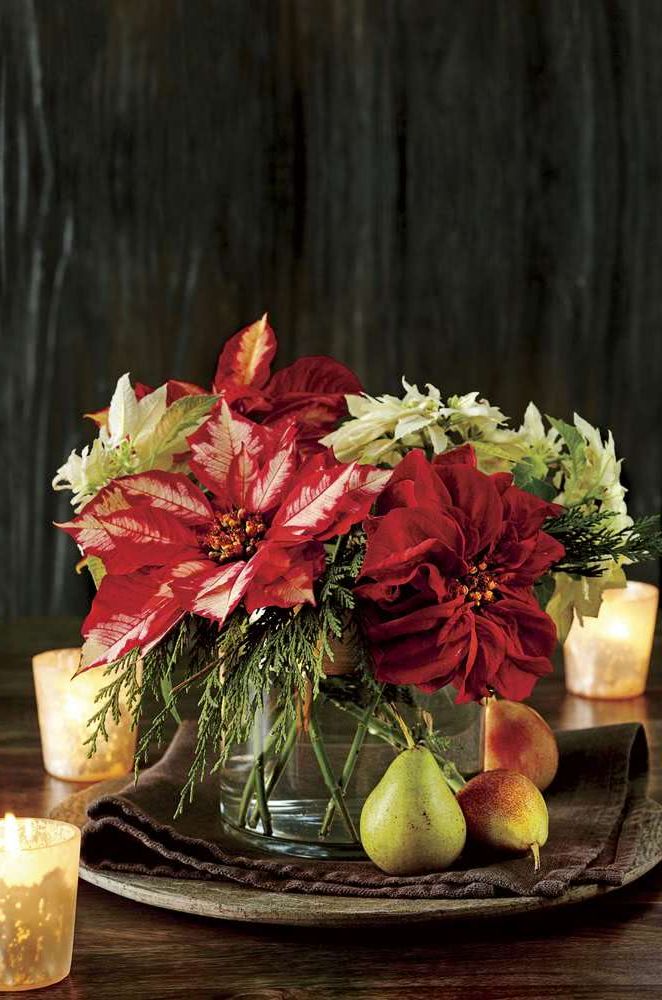 But if you prefer something more colorful, you can use, for example, red flowers. As this is the color most closely linked to Christmas, it becomes an excellent option when creating centerpieces, especially if contrasted with green branches.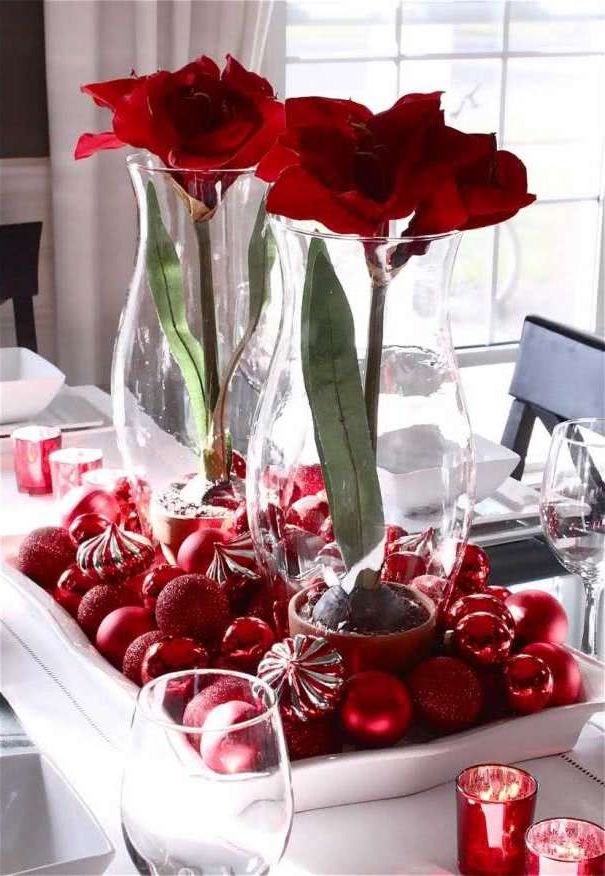 Carnations are very easy to get in all seasons of the year. They can give us a lot of color and beauty without complicating ourselves too much, as we see in the image below.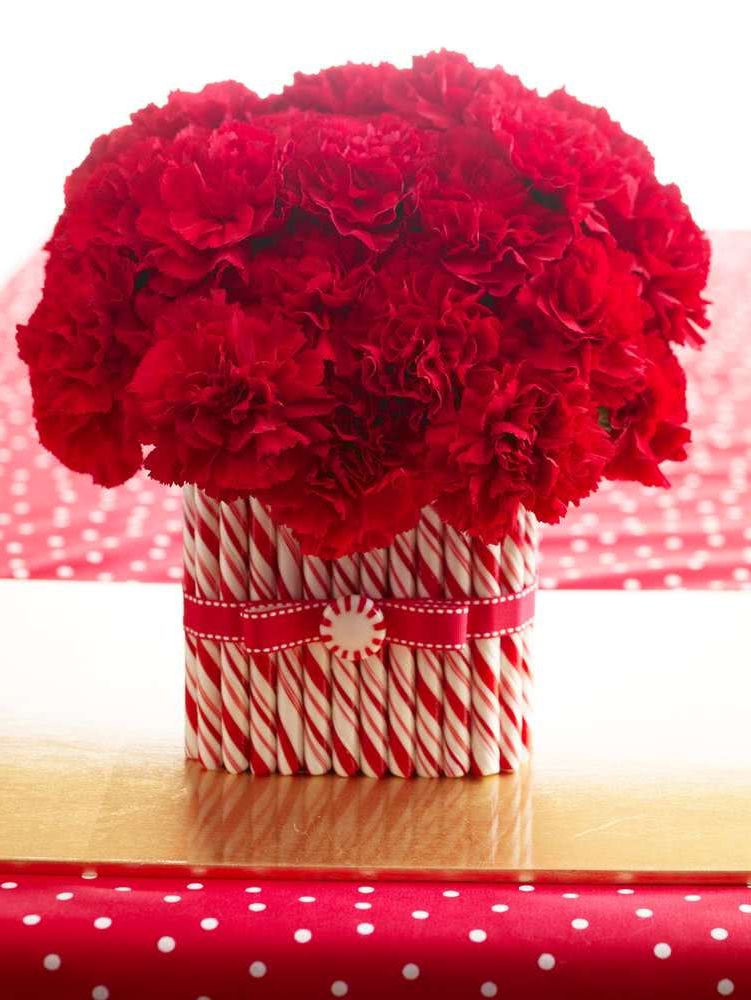 An orange rose can bring a lot of freshness.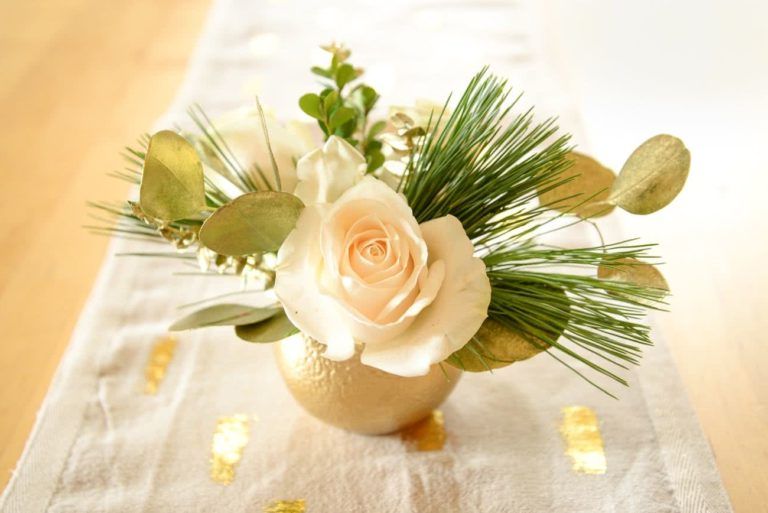 Rustic
One of the most fun things about Christmas, apart from spending time with family or friends, is decorating the different parts of the house.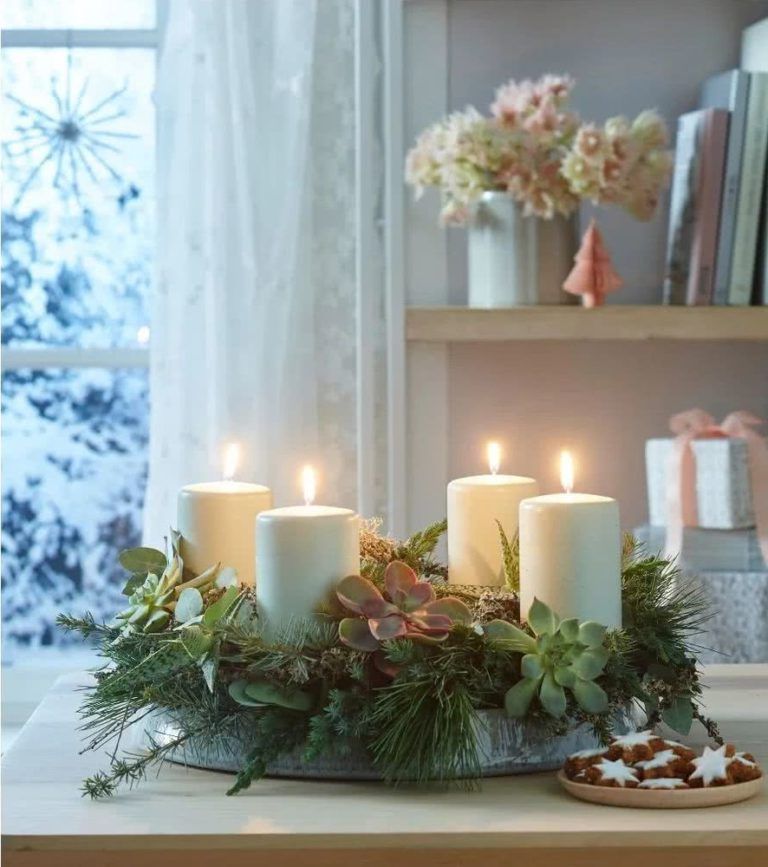 Most of those decorations will be done for just a few moments on December 24 and 25. Rustic table settings, however, may be suitable for use throughout the year. For example, the image above shows us a series of succulent plants with large candles. Or the image below, a jar with berries, a slice of orange and a sprig of rosemary, submerged in water.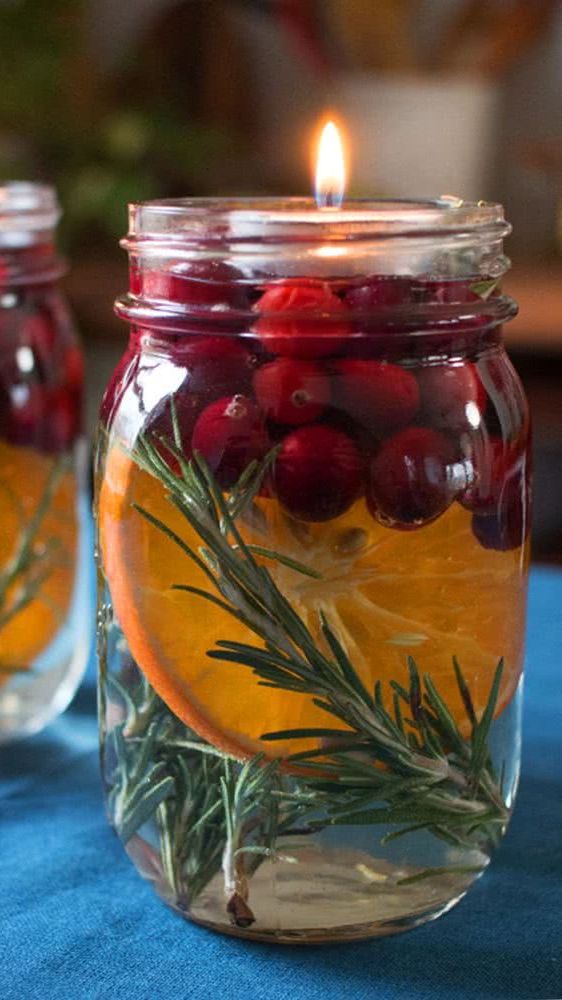 To achieve this beautiful arrangement, the first thing you should get (which you can find at a sawmill or carpentry), is a finely cut log wheel, as you can see in the image, as a support for the plates.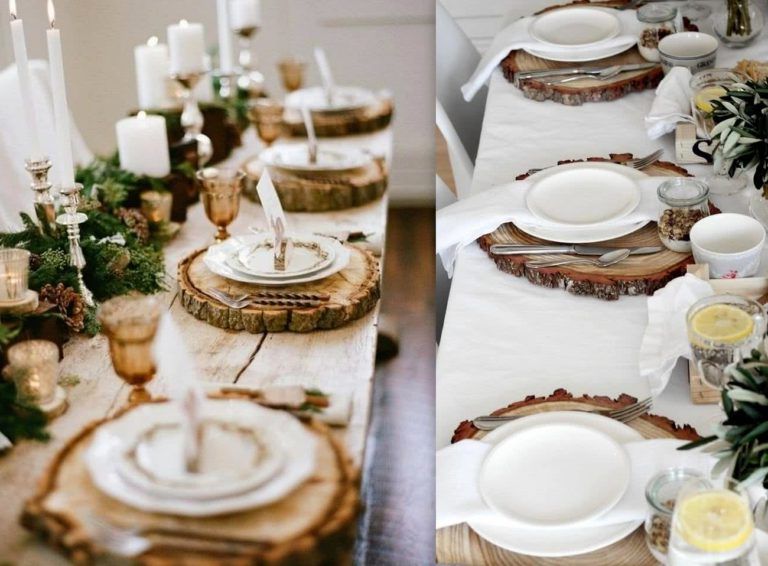 Natural fiber underplates can help us create very original and beautiful centerpieces.

Some small logs, accompanied by small candles, can be responsible for providing that magical flame, which characterizes Christmas.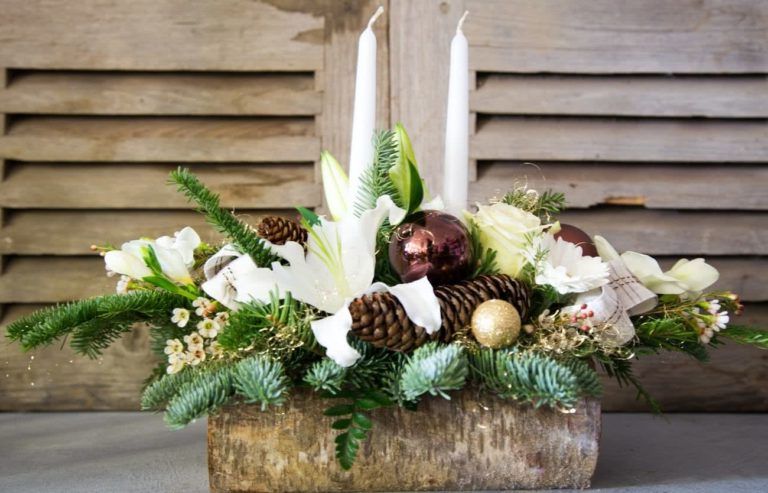 Pine cones can also be used with pine branches, interspersed with Christmas balls, on colorful fountains.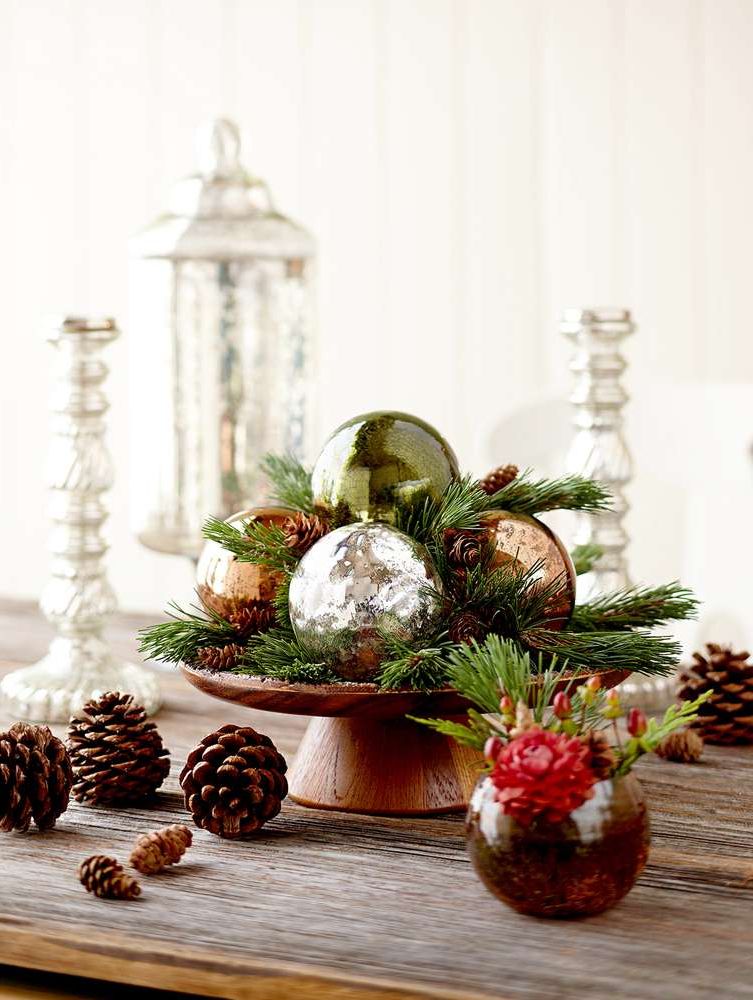 Pine cones can be placed on the table, accompanied by potted plants, and a pretty lace tablecloth.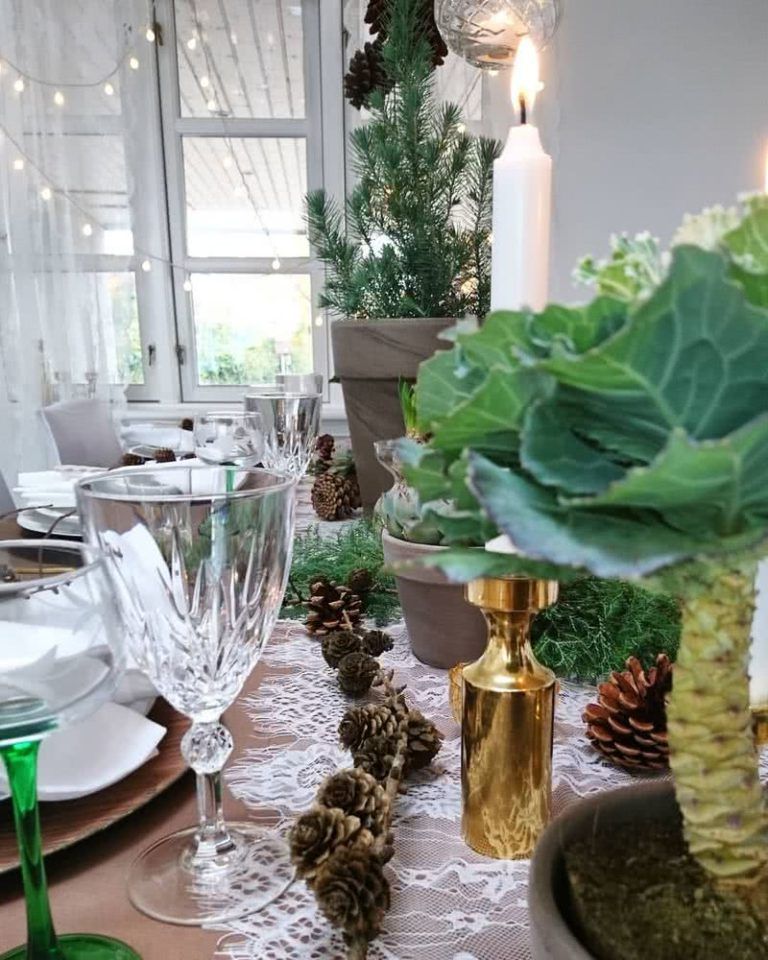 Dry branches painted white can also be used.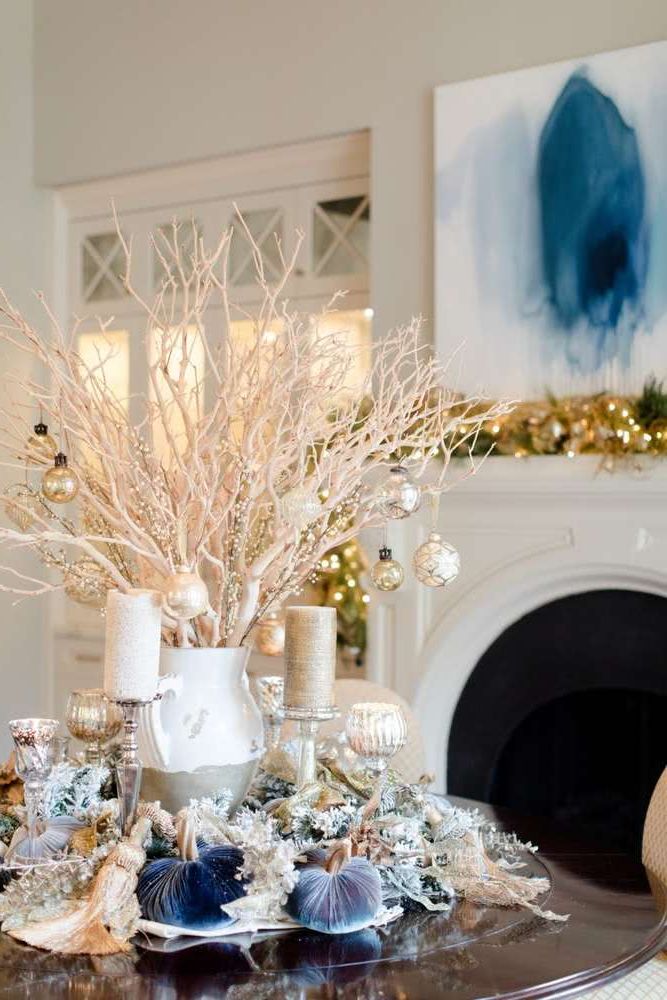 On the plate, you can place a cloth napkin, tied by a rope, with a small branch with leaves.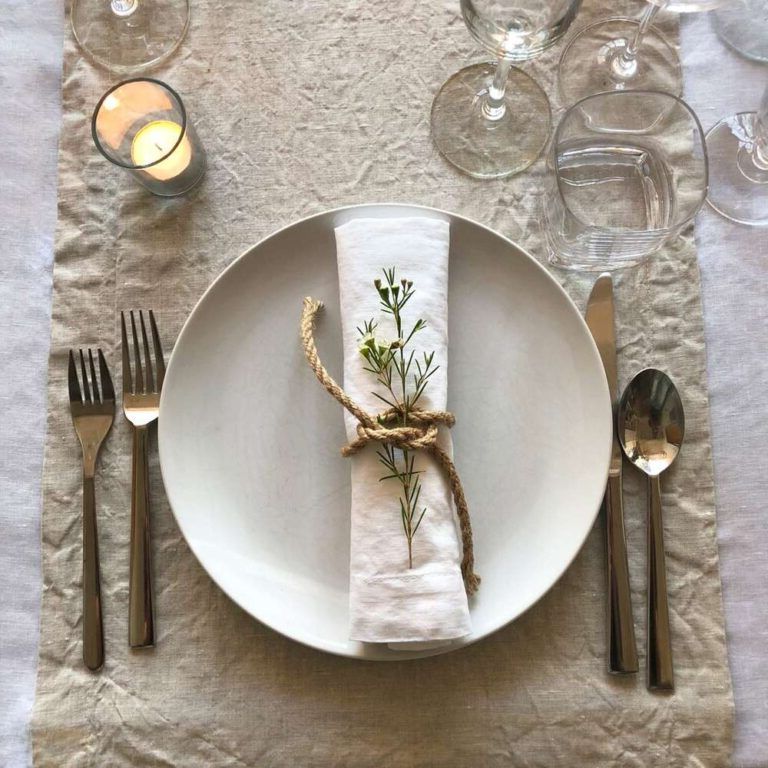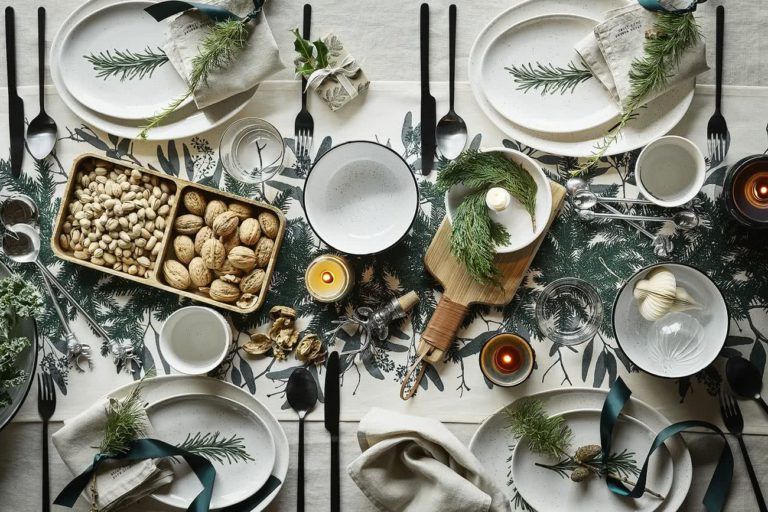 Branches with buds (for example willow) can also help us decorate a table in a very simple and economical way.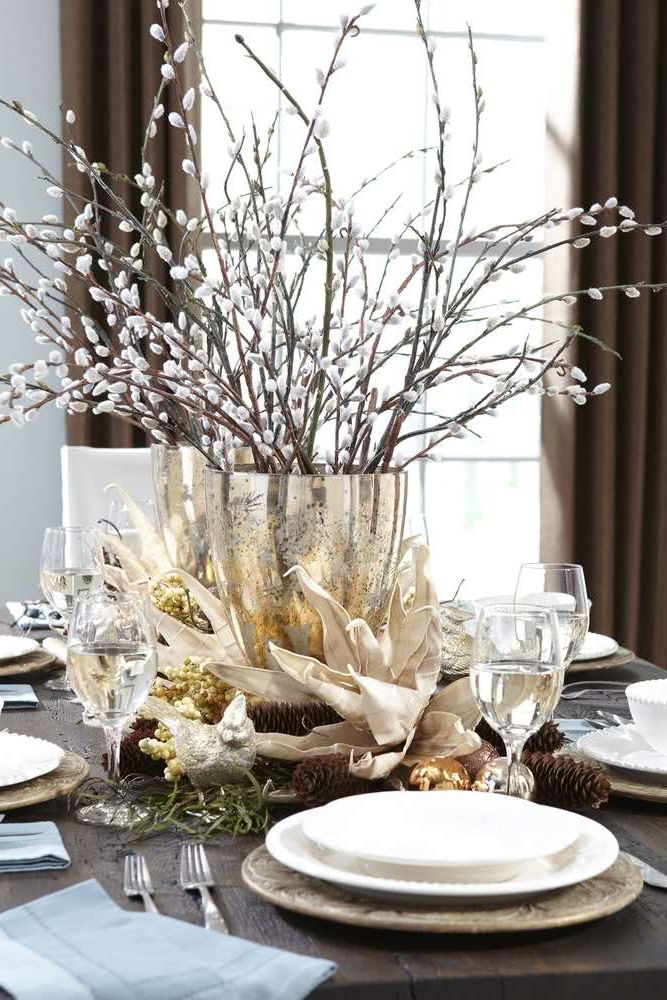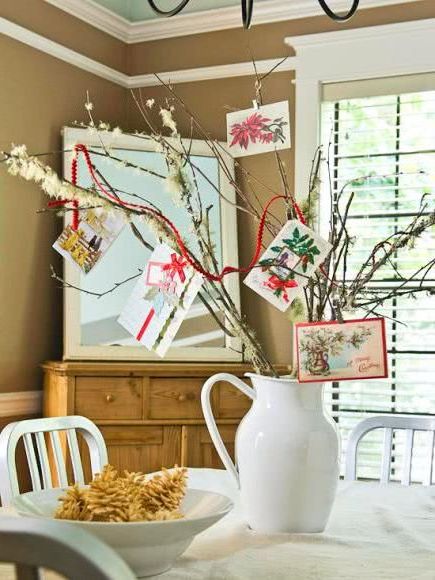 You can also choose to place a couple of rustic wooden containers, and inside a striking decoration of fruits, as in these cases, pears, dates or red pomegranates with berries.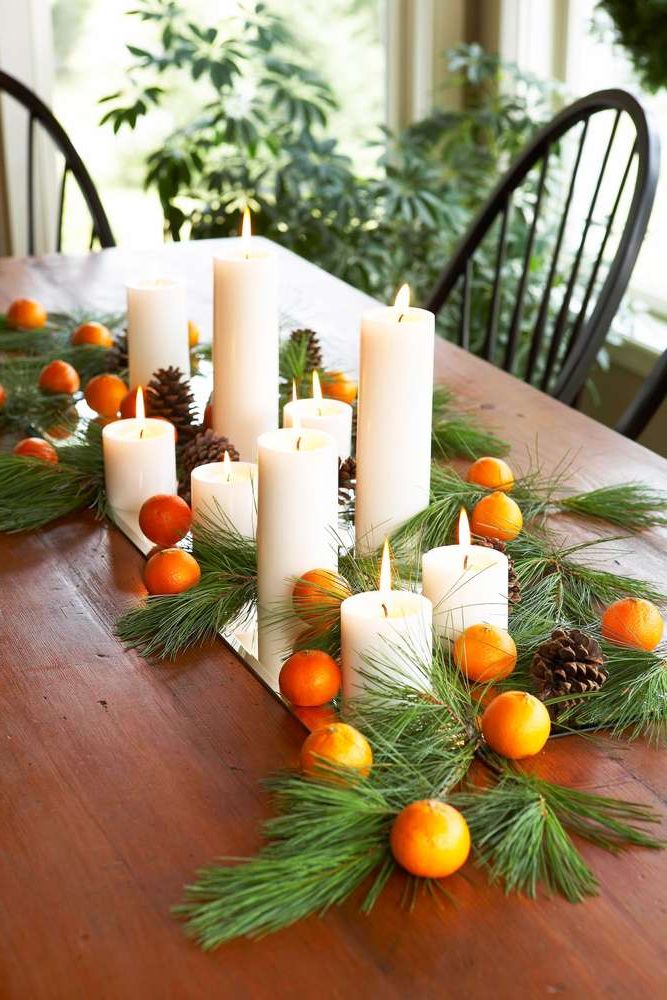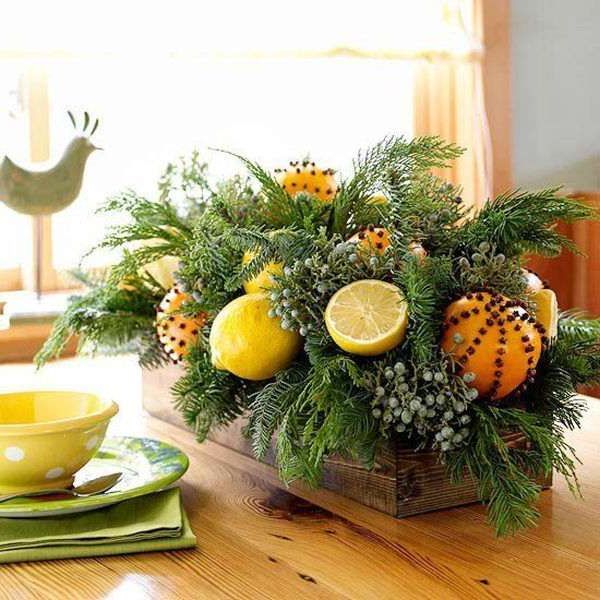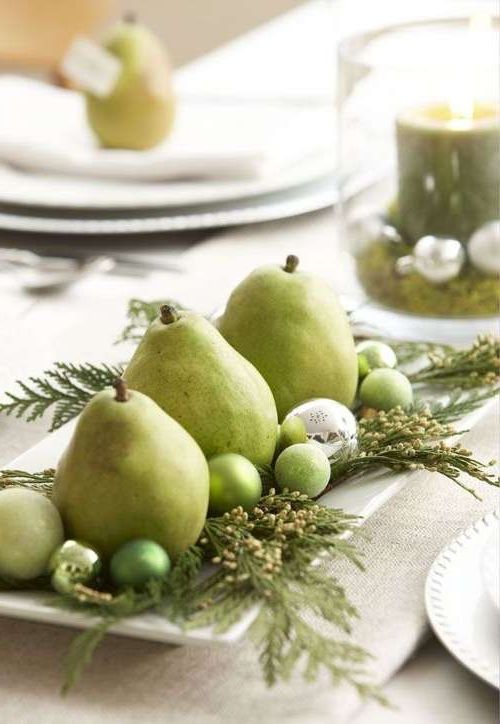 With candles
By means of a well-arranged table, a harmonious atmosphere can be achieved, ideal for sharing with family and friends. It is a way of thanking them for their presence and making them feel that we are happy to share another Christmas with them.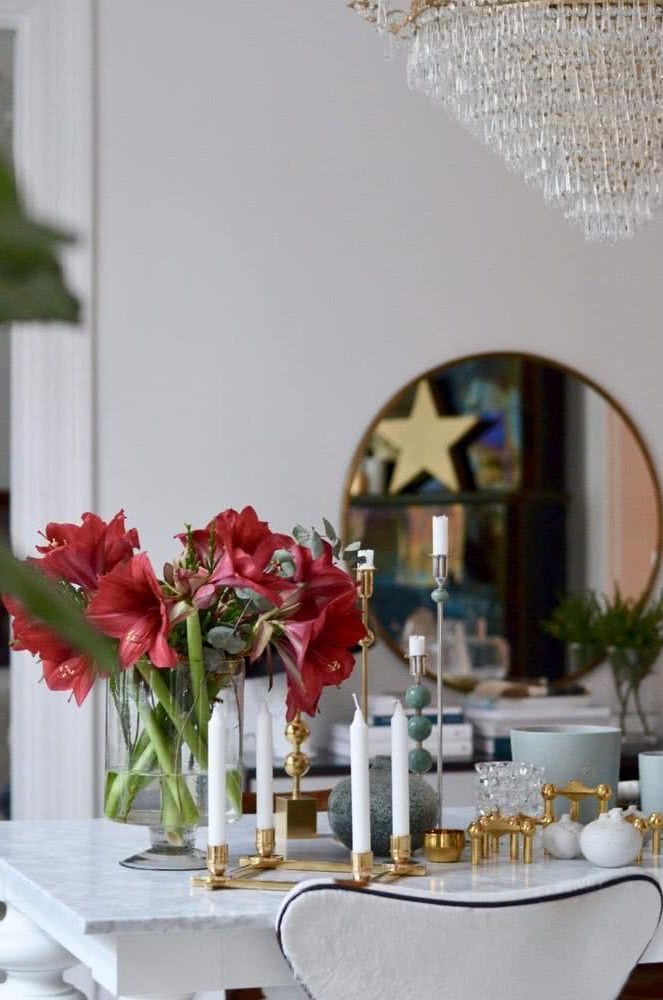 Candles can help us achieve a relaxed and warm atmosphere. There is an unlimited amount of ways to decorate beautiful tables with candles, let's see some proposals.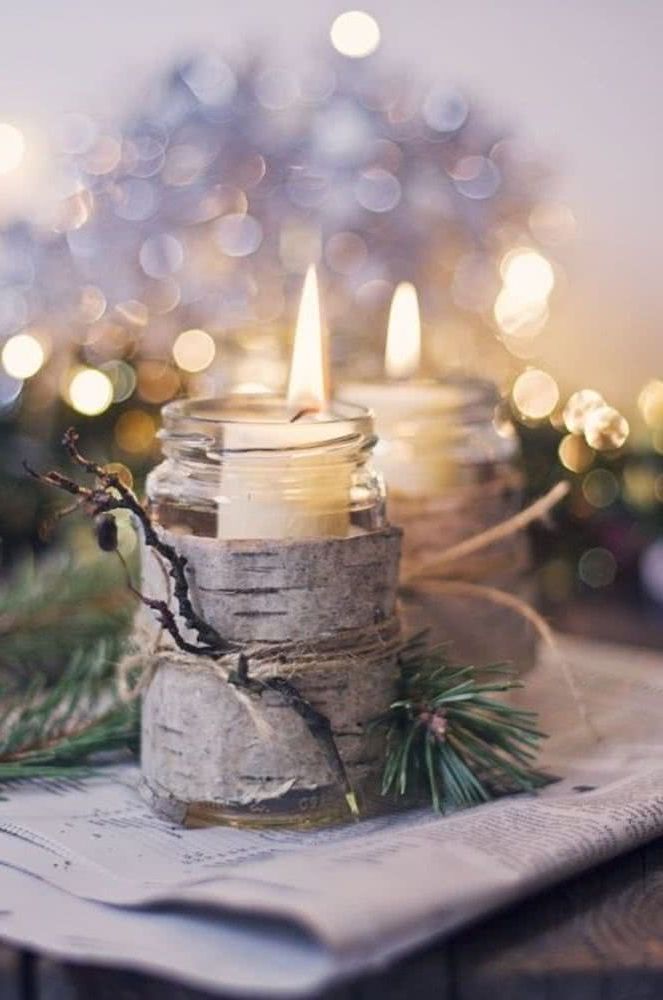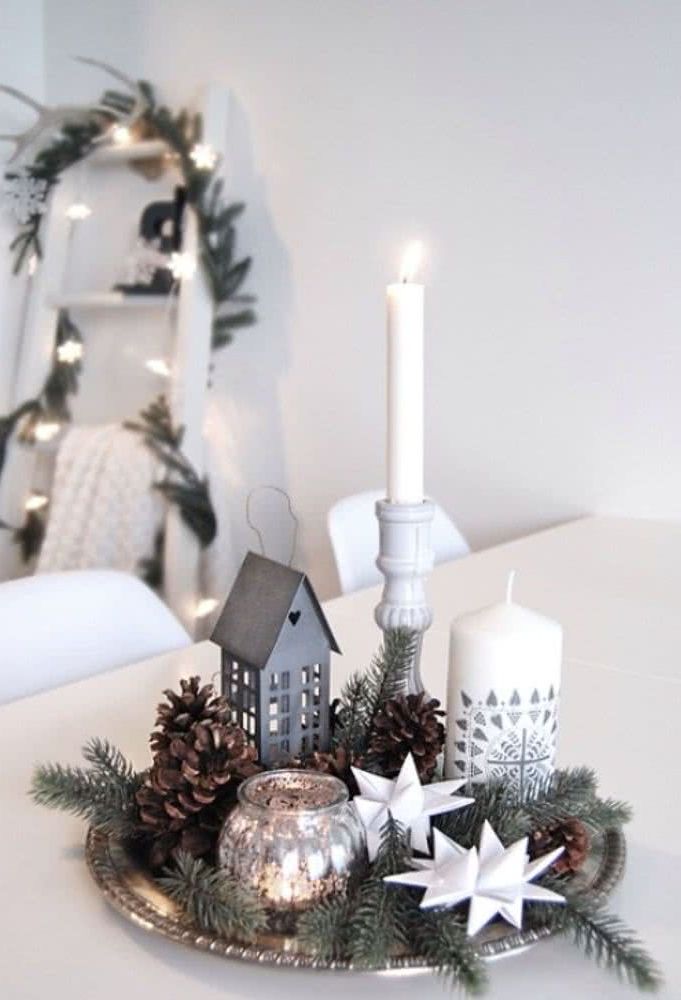 To adopt a suitable decoration for the table, it must be sought that it presents a balance between elegance and comfort, so that everyone can feel at ease.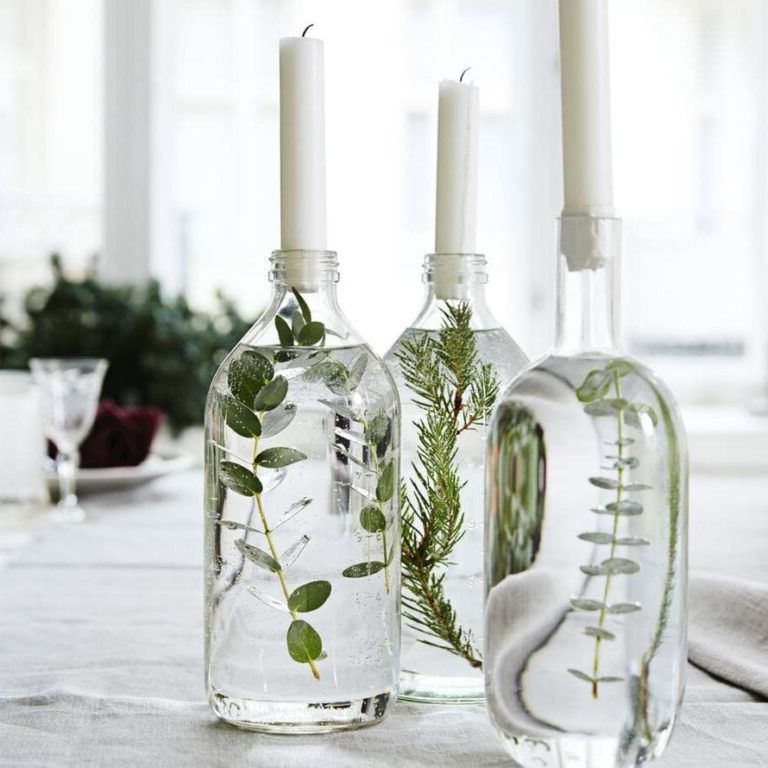 Candles are a classic in Christmas decoration, and we can use them in centerpieces to create an intimate and cozy atmosphere. There are many possibilities, creativity is your limit.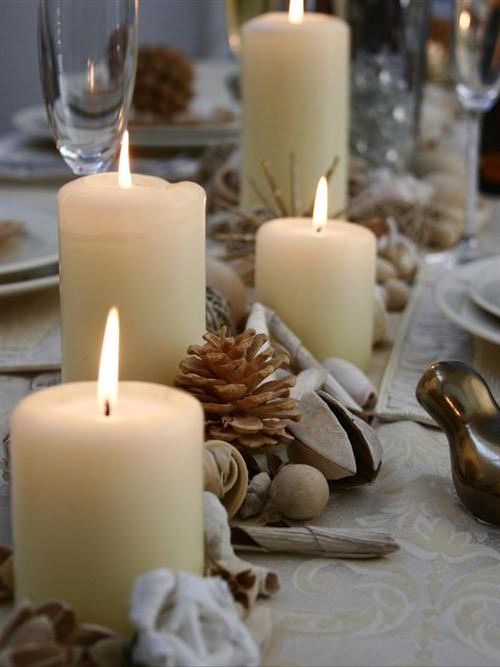 The table, as the place where the family is accustomed to gather to wait for a new Christmas, it is important that it is well decorated, in order to recreate a joyful and festive space. Christmas spheres are usually one of the easiest ways to achieve this.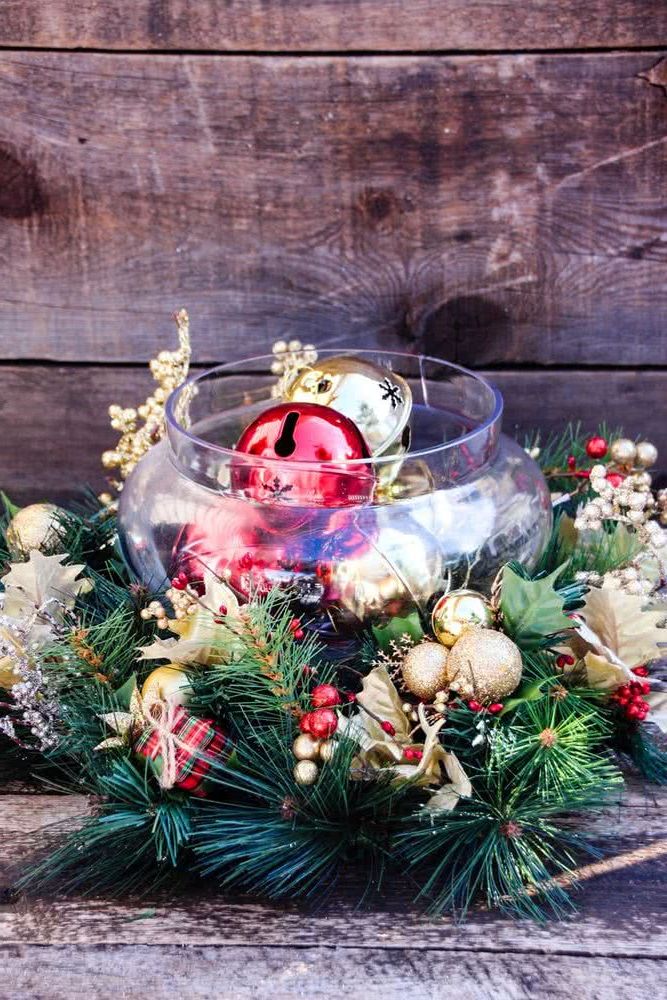 When Christmas approaches, we start to prepare our Christmas tree, our manger and even decorate the garden. However, sometimes we neglect the decoration of the table.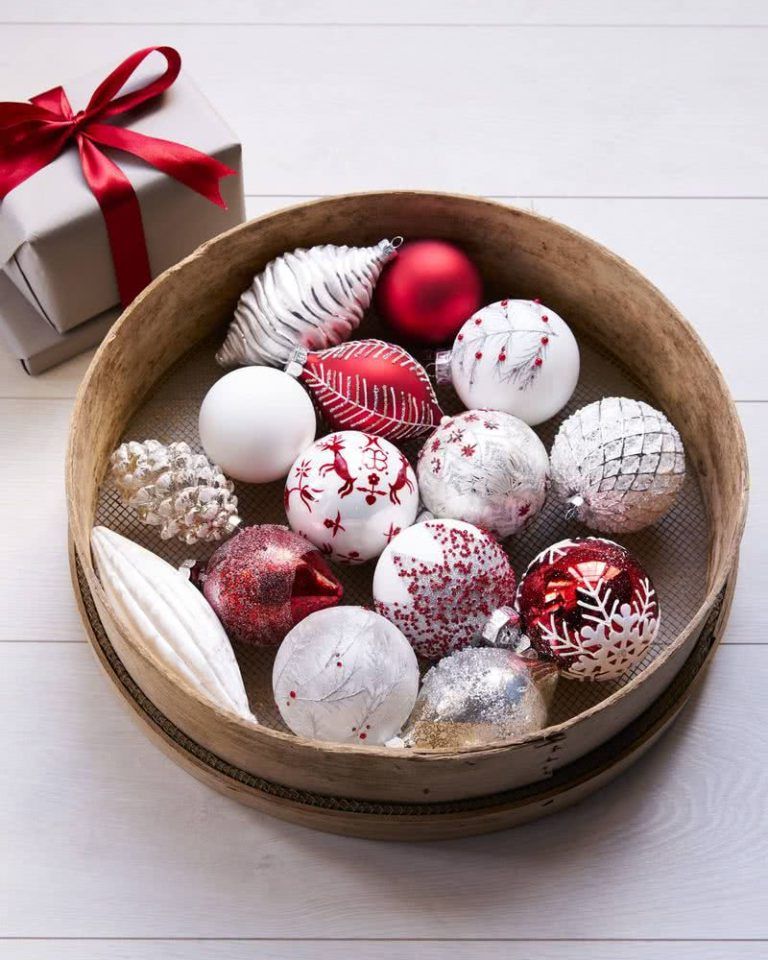 To quickly get out of this predicament, use spheres of the colors par excellence on these dates, which are red, green, gold, white and silver. Intersperse them with twigs, candles, decorations and you're done.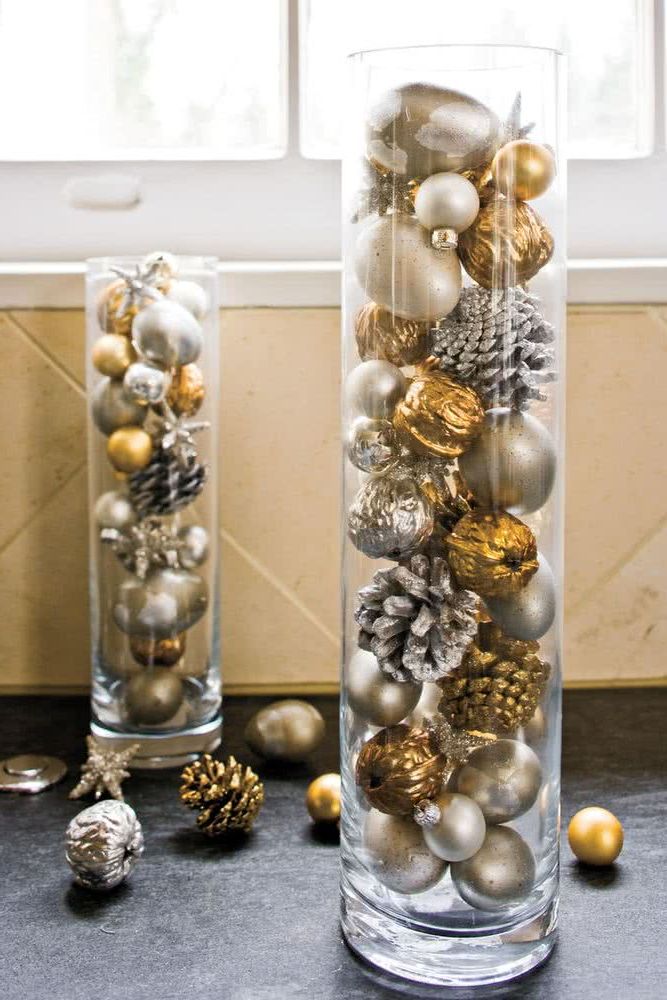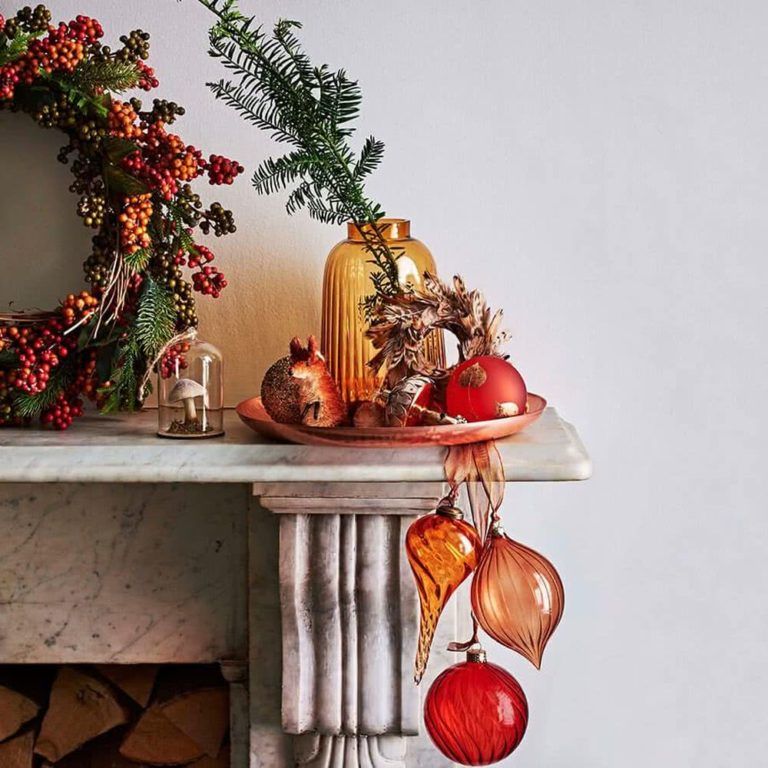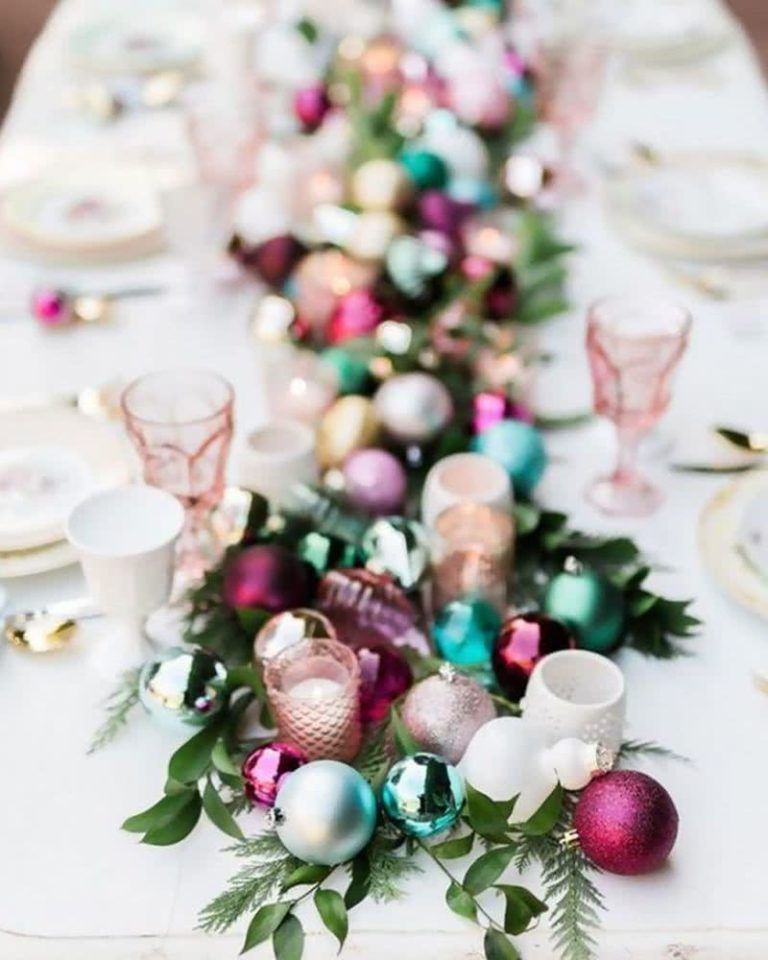 Another elegant option is to mix glassware with Christmas beads, ornaments and stones in silver.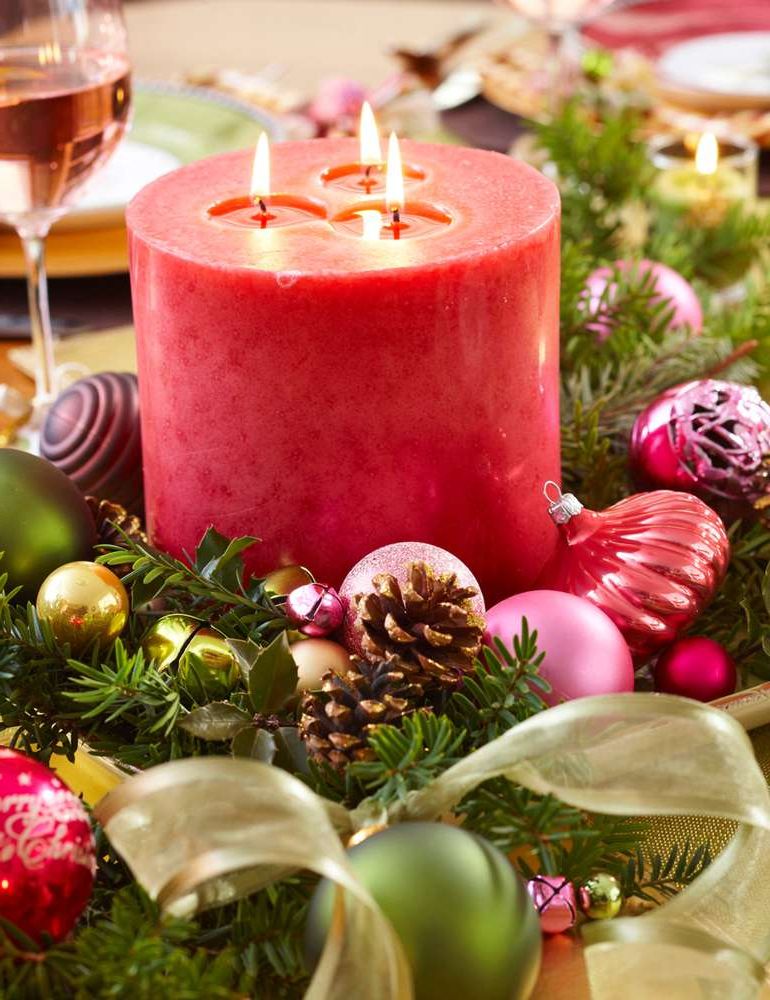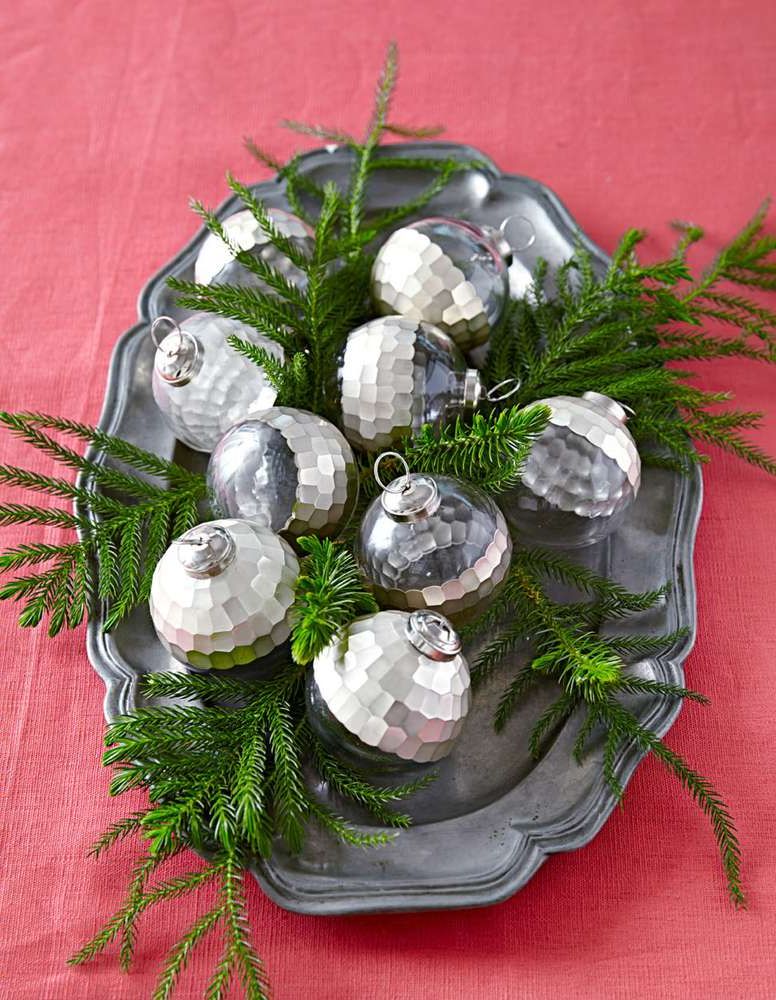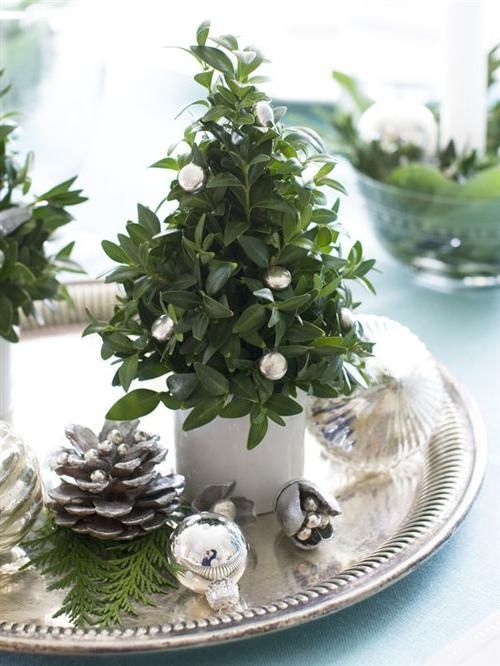 Simple centers
Below we show you in photos several easy ideas that can serve as inspiration.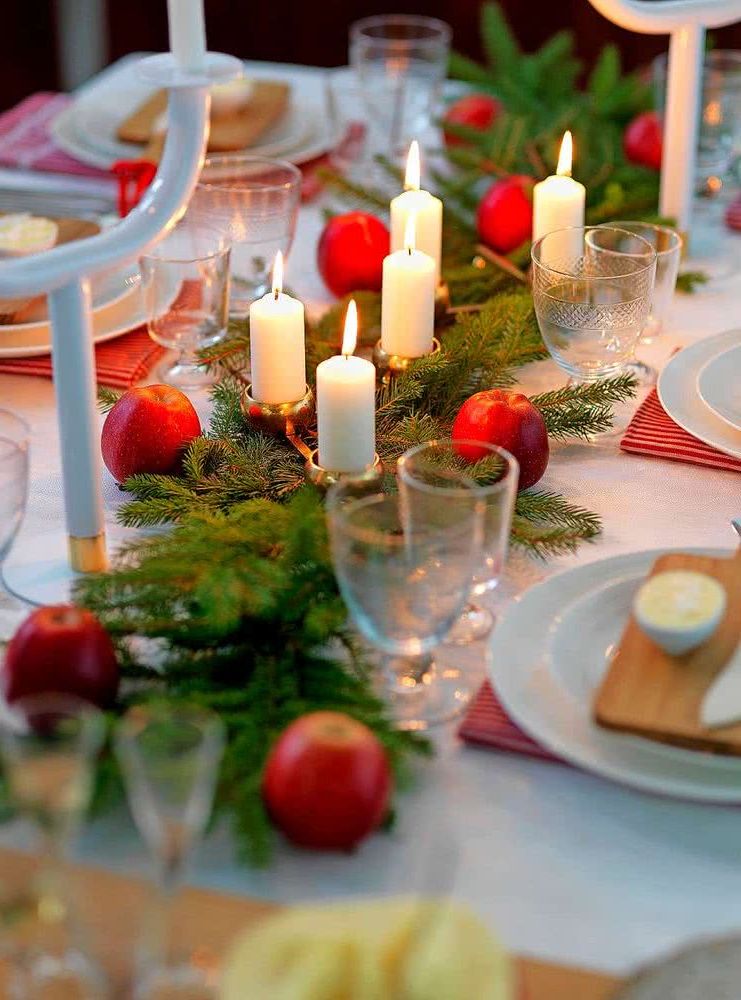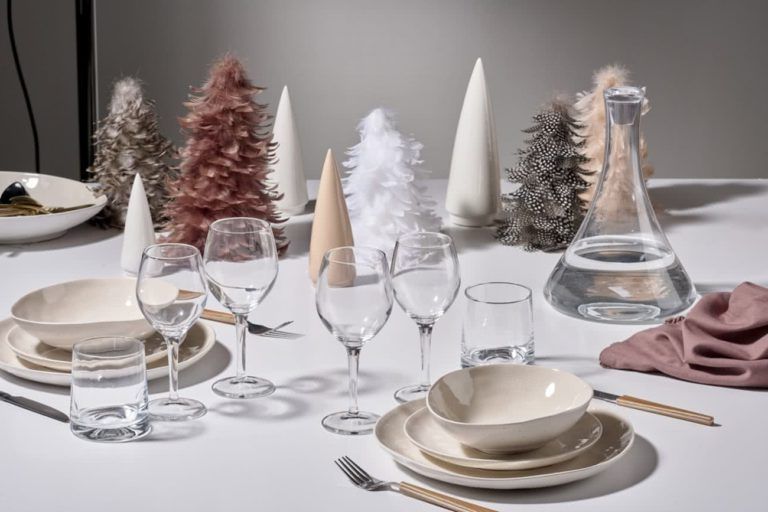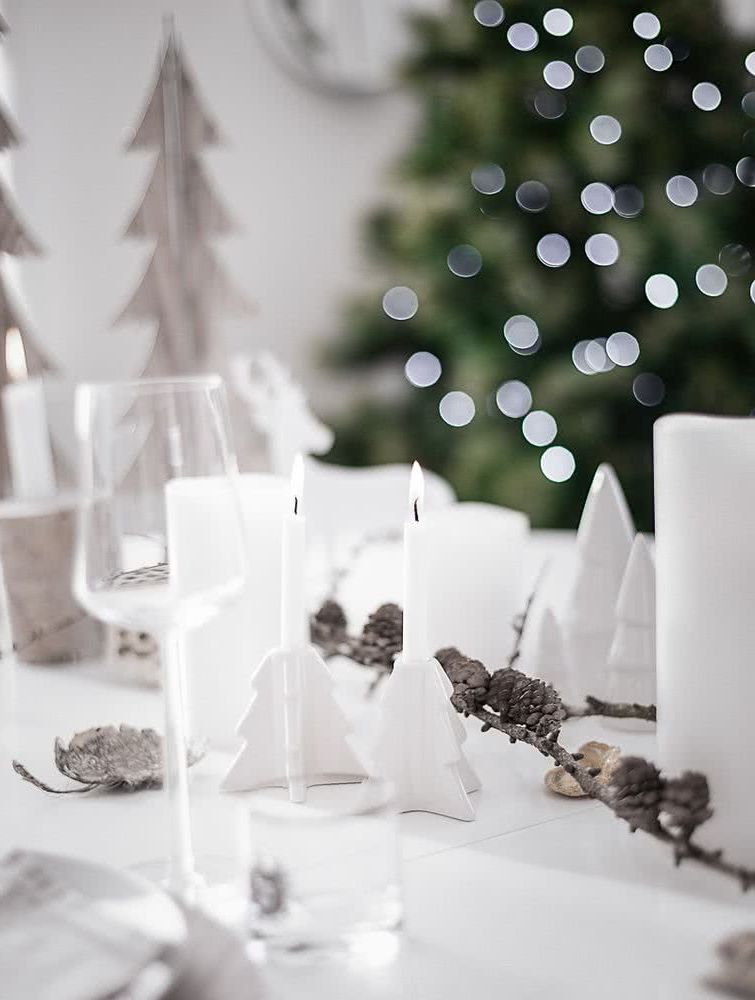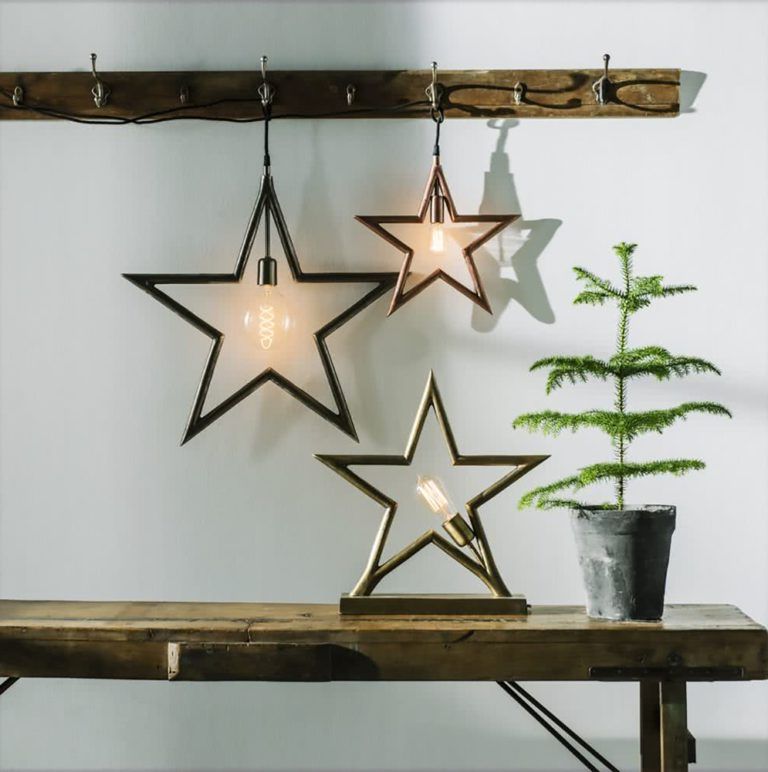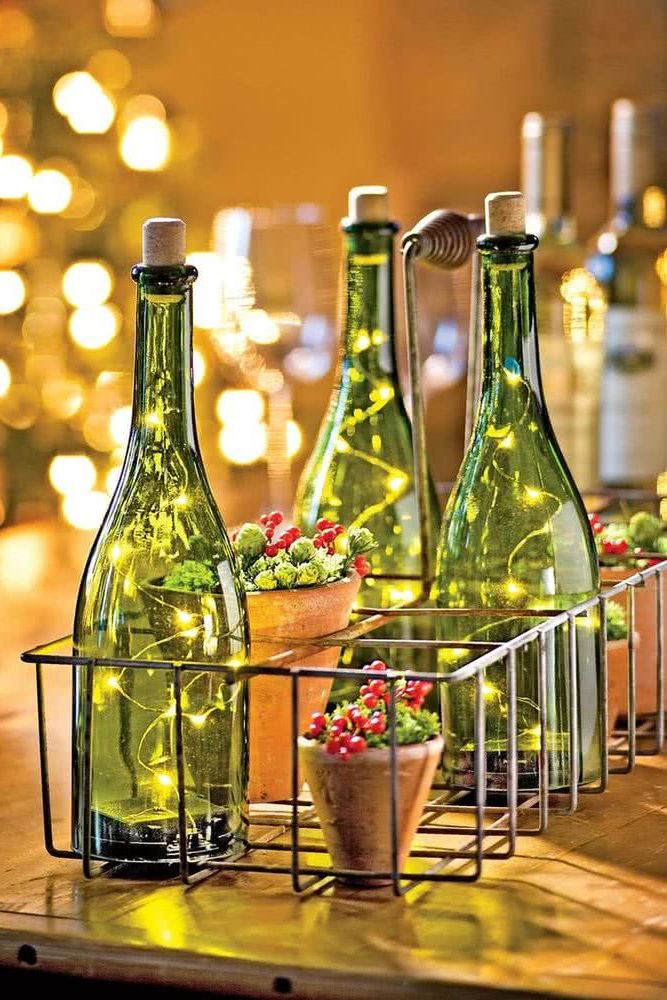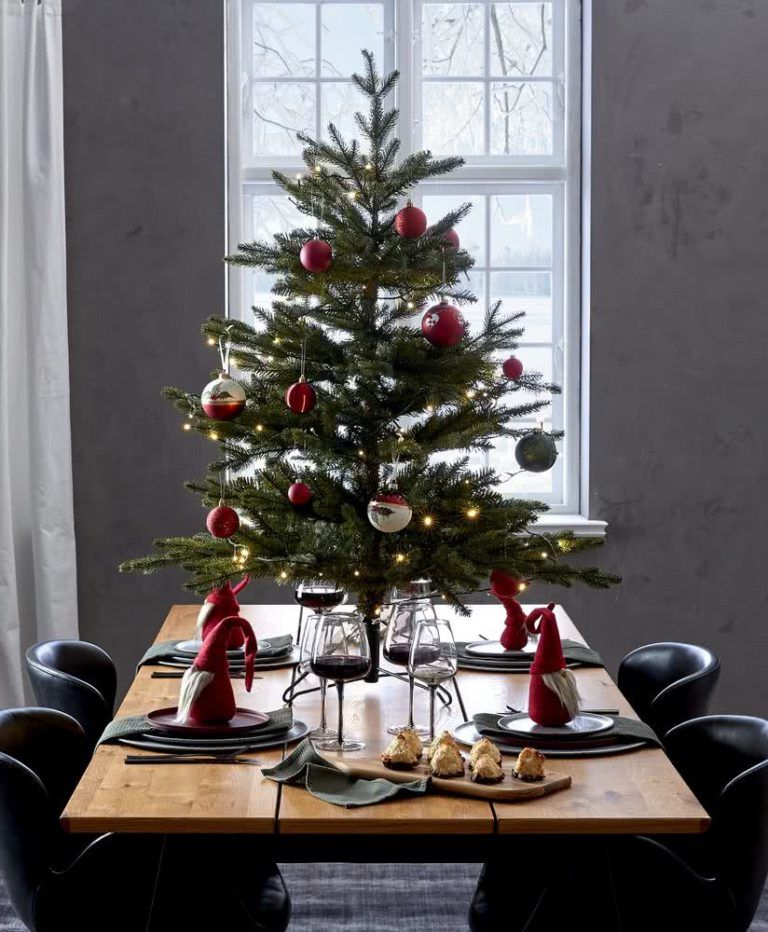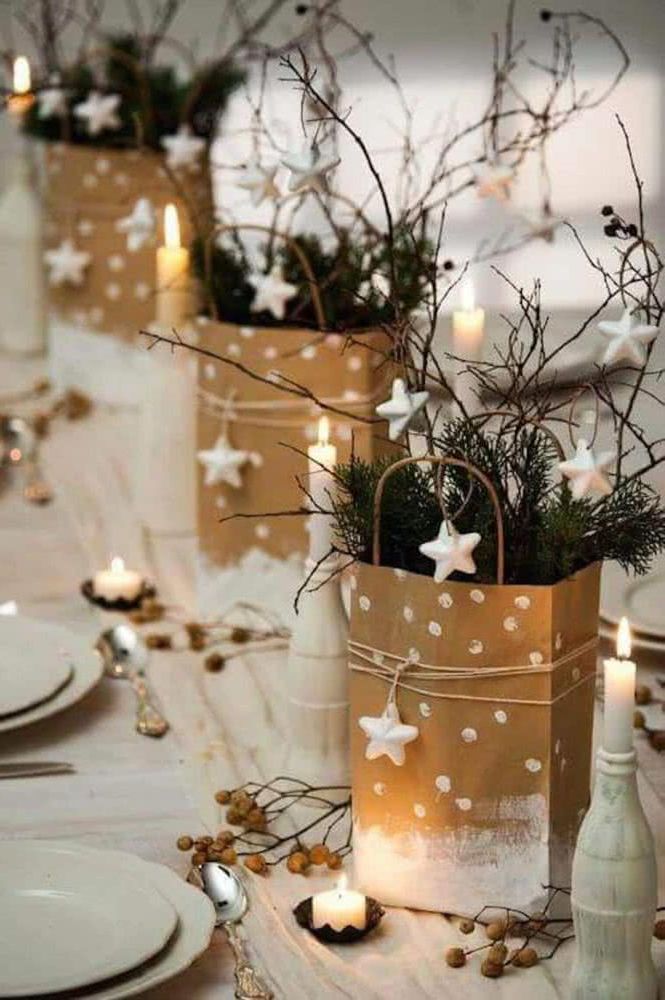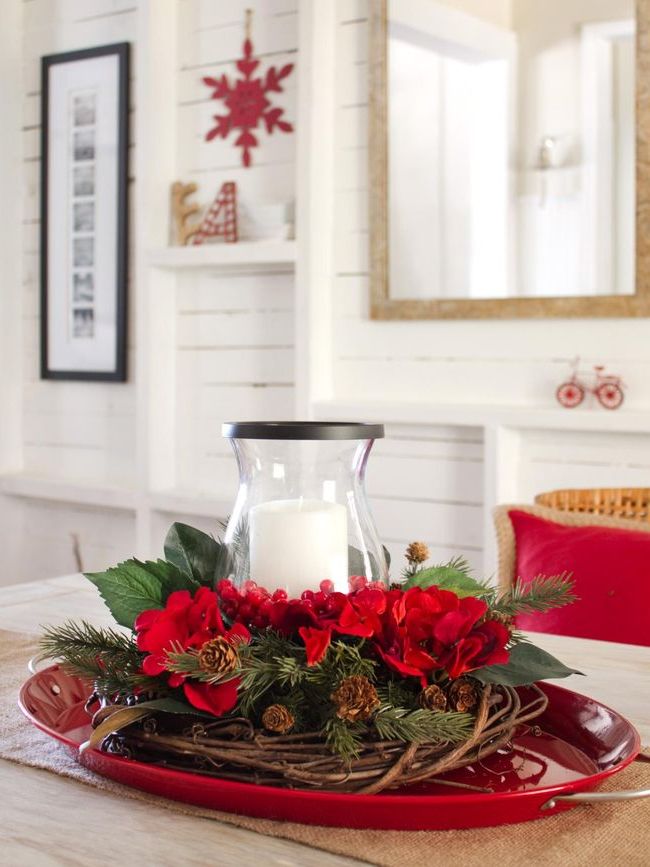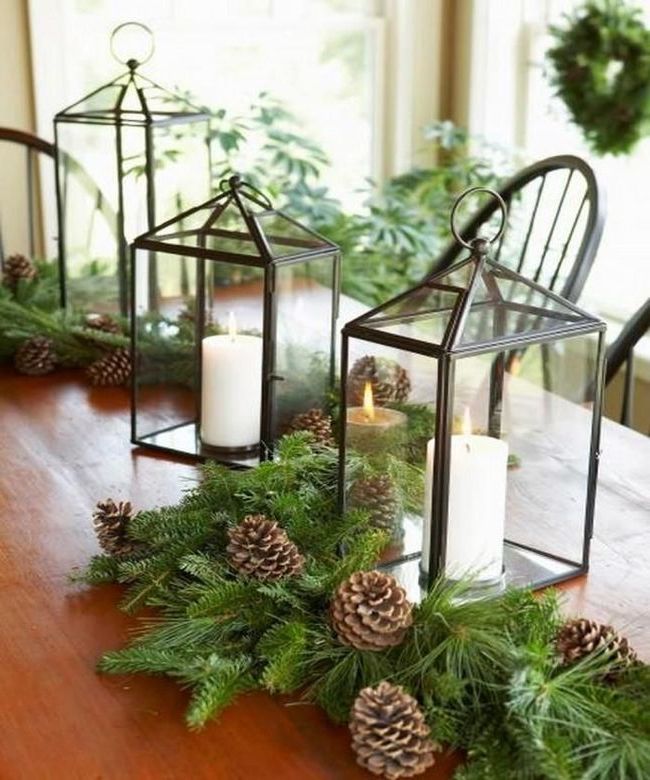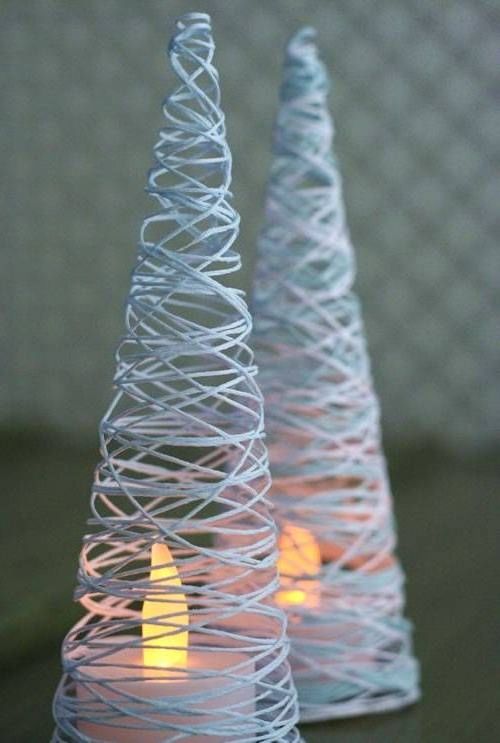 Textiles
As you will see, one of the central points around which the decoration will revolve is the choice of textiles. We recommend that when choosing the color or design, you take into account the color of everything that you will put on the table, so that harmony can be achieved between them.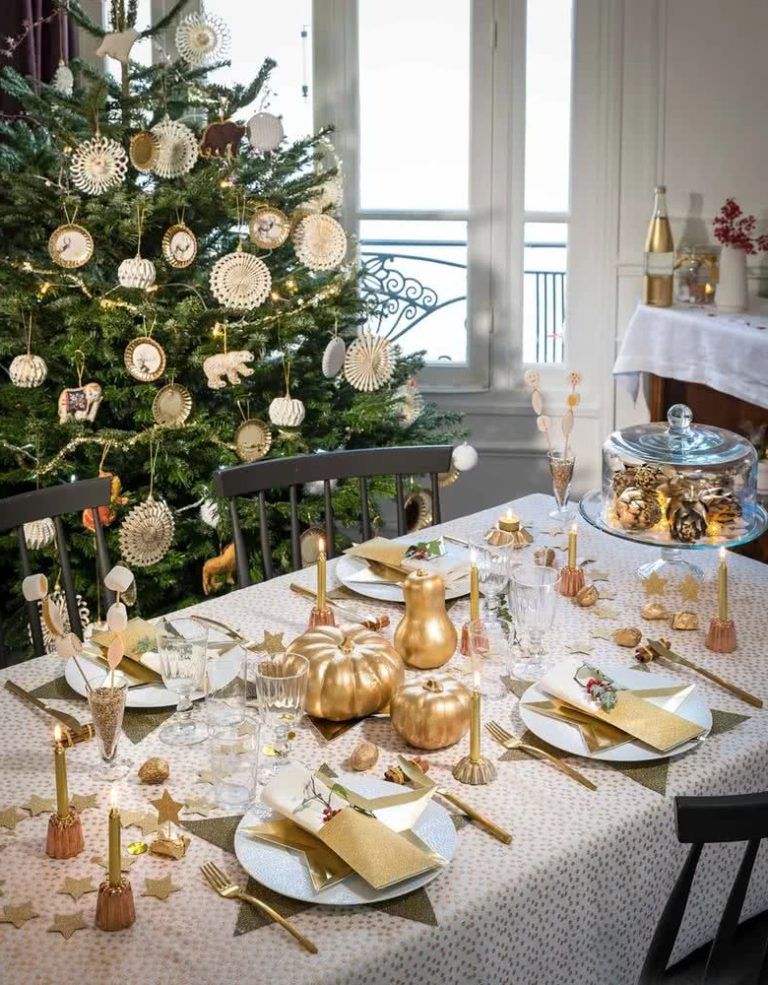 It is also recommended for this special date to choose cloth napkins instead of paper ones, as they give a more stylish look on the tables.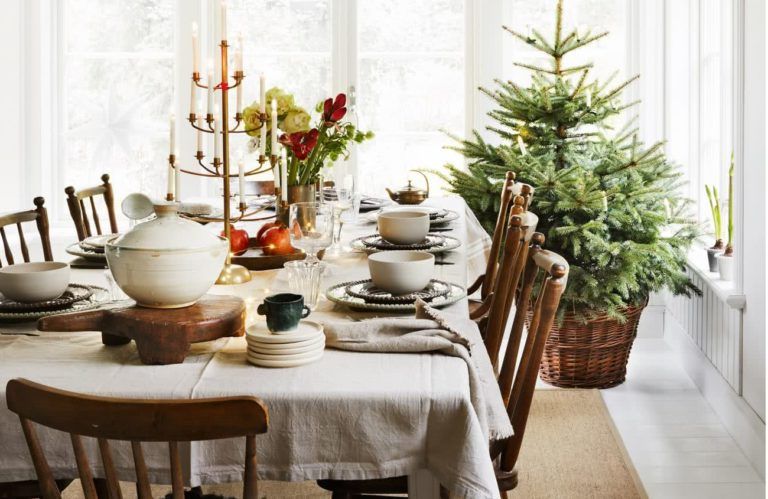 As you can see in the photos that we bring you here, there are many variants that can enhance the tables, for this you can opt for simple proposals such as a themed tablecloth, napkins or more colorful and striking arrangements.