Bringing the vintage style to our kitchen is probably a fantastic idea, for the simple fact that this is the ideal time to carry it out, since the new boom in decoration style has contributed to the furniture and colors typical of decades previous ones can be used freely, creating very beautiful vintage and modern kitchens and in a very economical way.
Whether inspired by the 1950s or an old world kitchen, vintage kitchens can offer contemporary charm and comfort. See how these designs nod to the past while wonderfully adapting to modern needs. Throughout this article you will see many details from other decades to inspire you.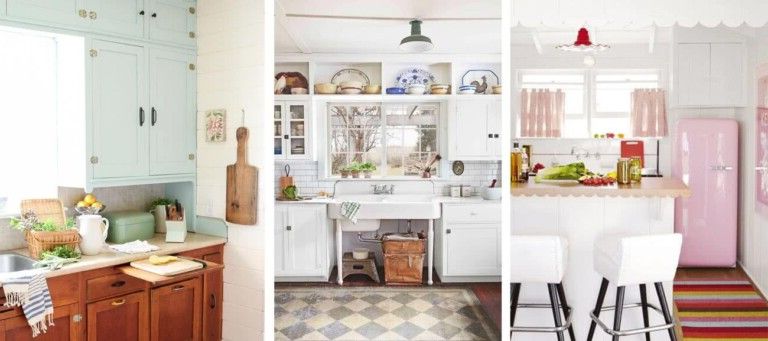 Colors in vintage kitchens
Regarding the colors, we can base ourselves on all the previous decades, being one of the favorites the classics of the 50s and 60s, mint green and sage.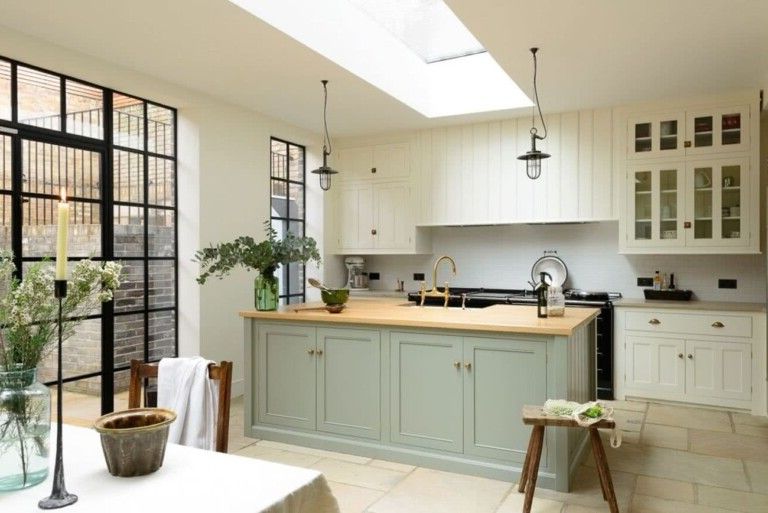 It can be perfectly combined with white, as well as complemented at the same time with elements in an intense red.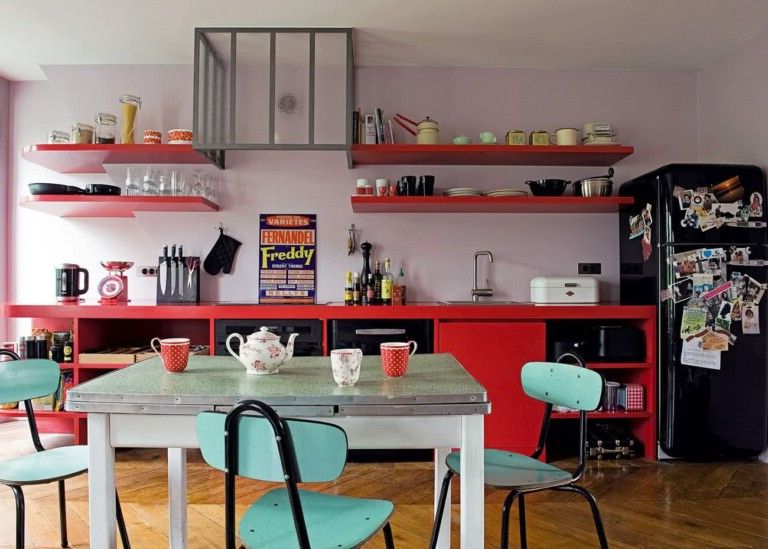 Two shades of green, white and natural wood have been used in this 70's style kitchen. Another classic profile of those times is that of kitchens in white and light blue, or turquoise.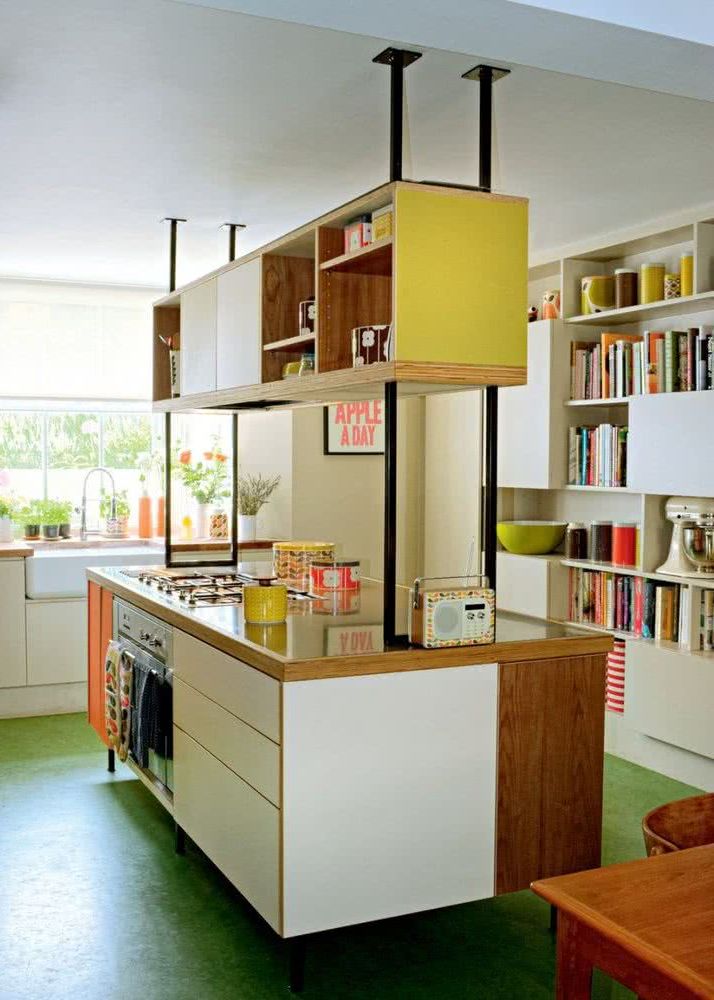 Below we see that a lemon green, yellow and red have been used, another very vintage combination.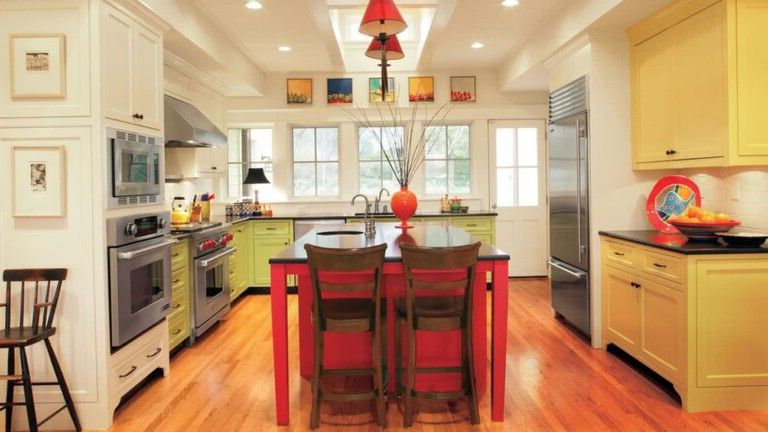 An old English style kitchen with modern touches uses white and blue.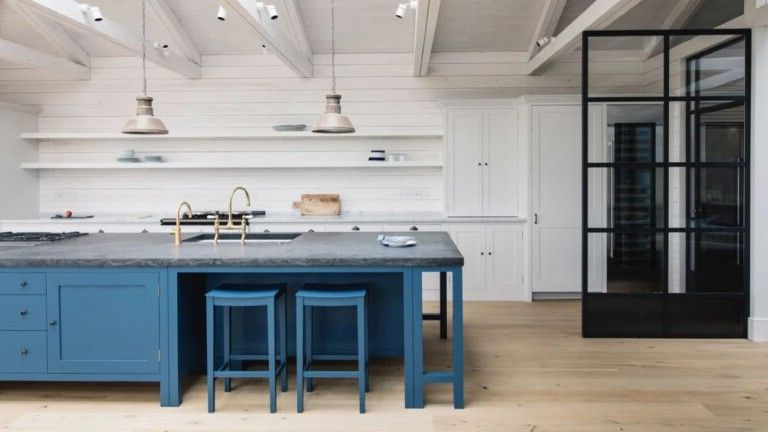 Of course, you can bet on the classics of a lifetime: white, gray and black.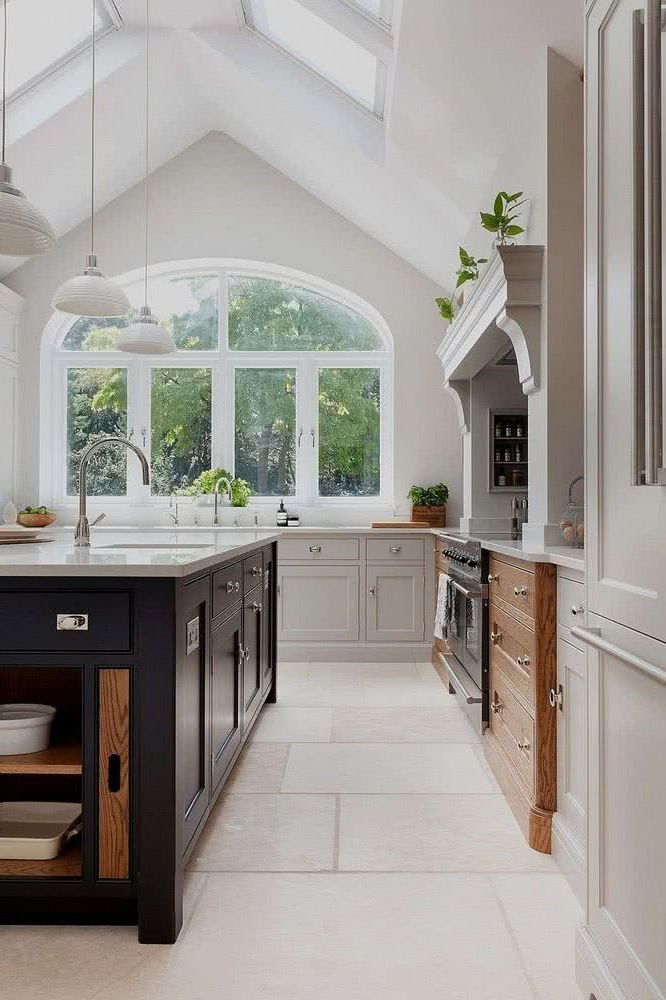 But we can also draw from the '70s, '80s and '90s, which were very rich in their use of color. The color and patterns can be combined, so that they are reminiscent of works of art.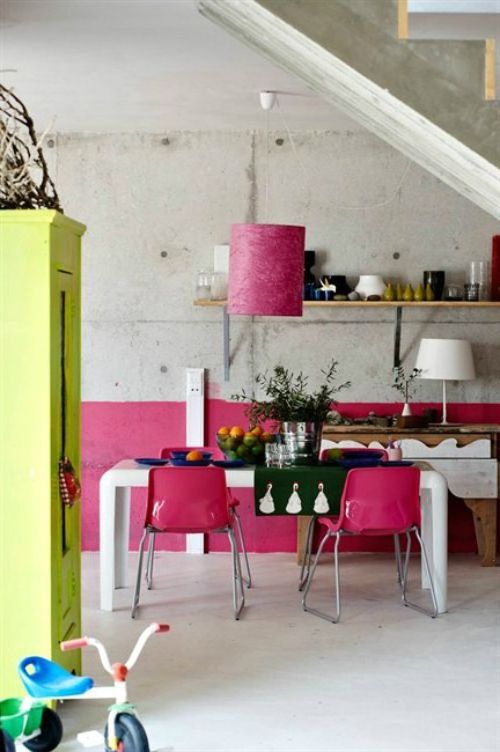 A vintage kitchen can be a very colorful, fun and unusual space, as if it were from another world. How can you achieve such a look? Painting the walls white and adding touches of color to furniture and accessories.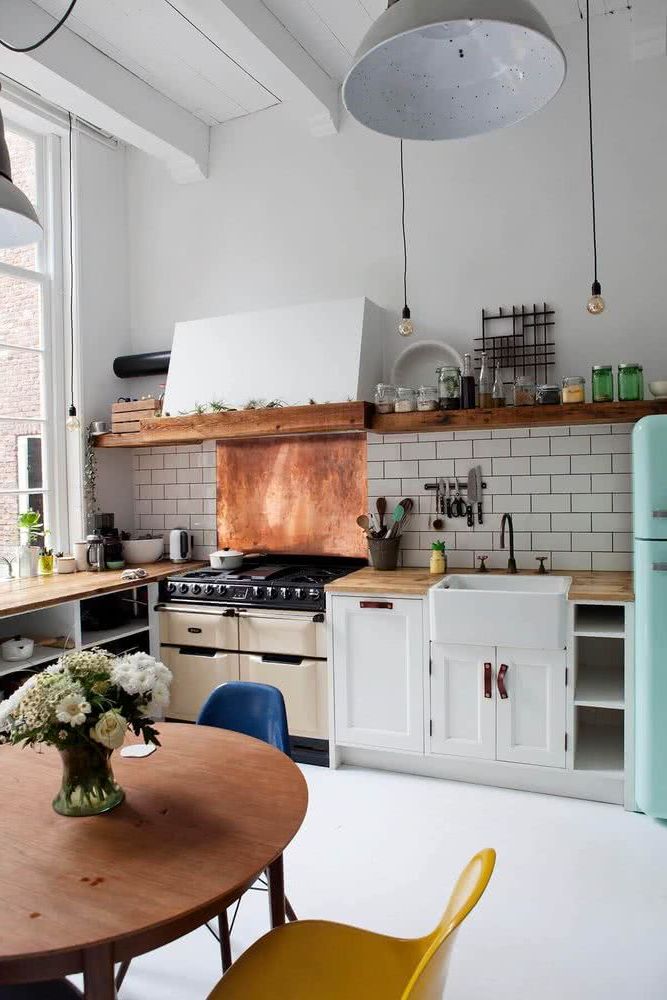 Checkered floors
Regarding the floor, the interspersed black and white checkerboard tiles are a typical example of a vintage style inspired by the 50s.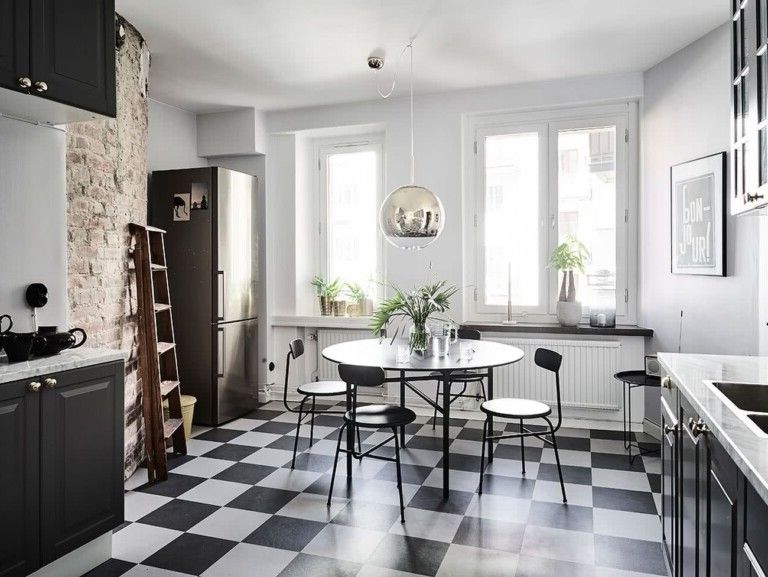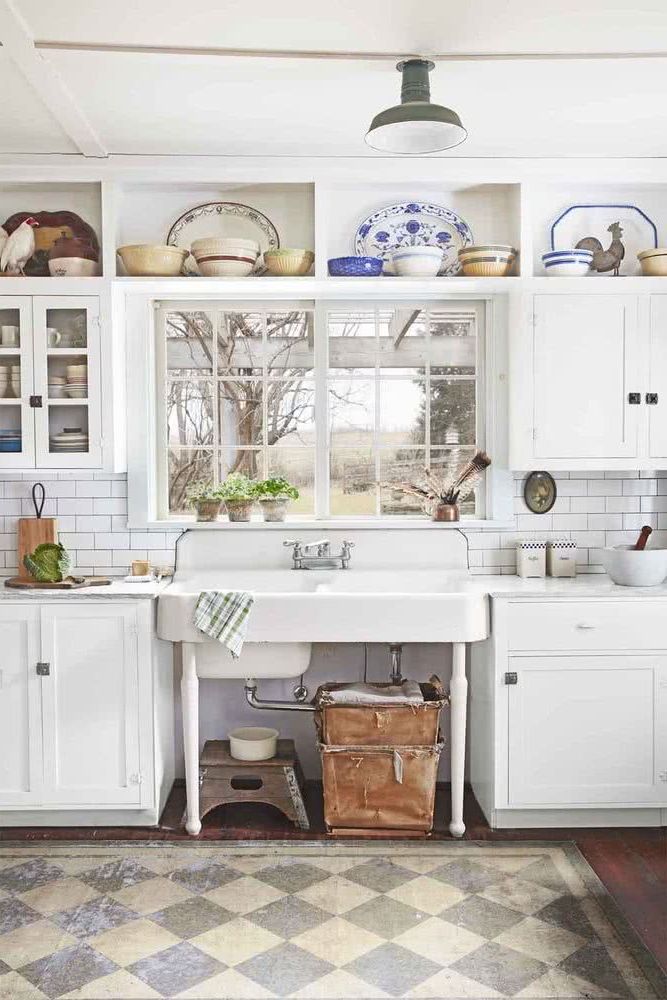 Below we see a similar design.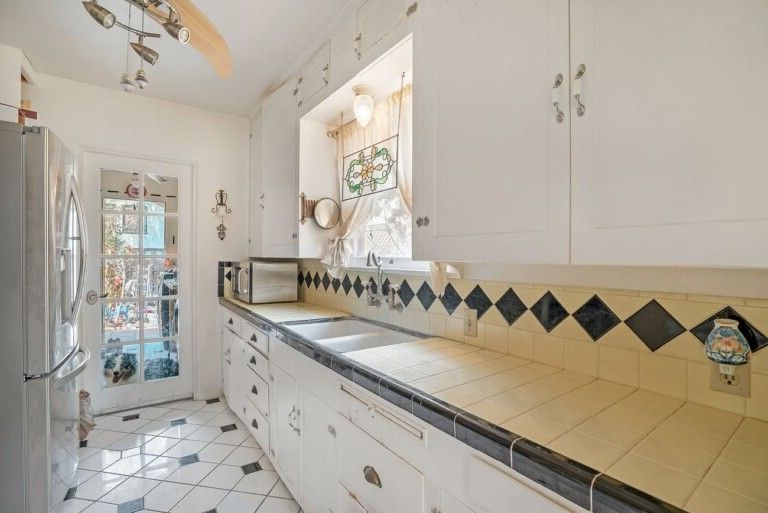 Small tiles
In earlier decades, especially the 1970s, small tiles were used, either square or rectangular in shape, the latter also known as subway tiles.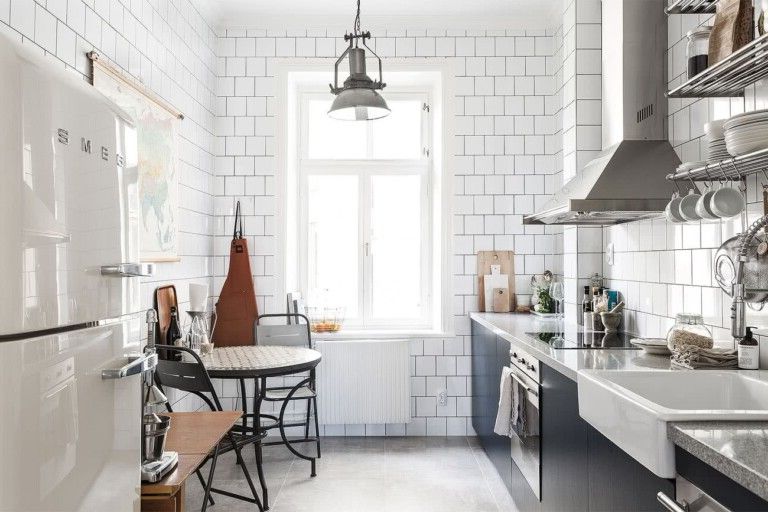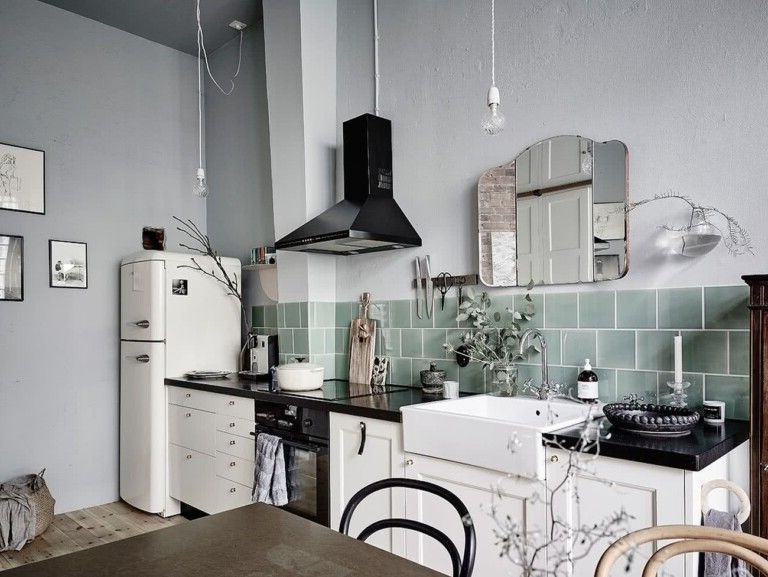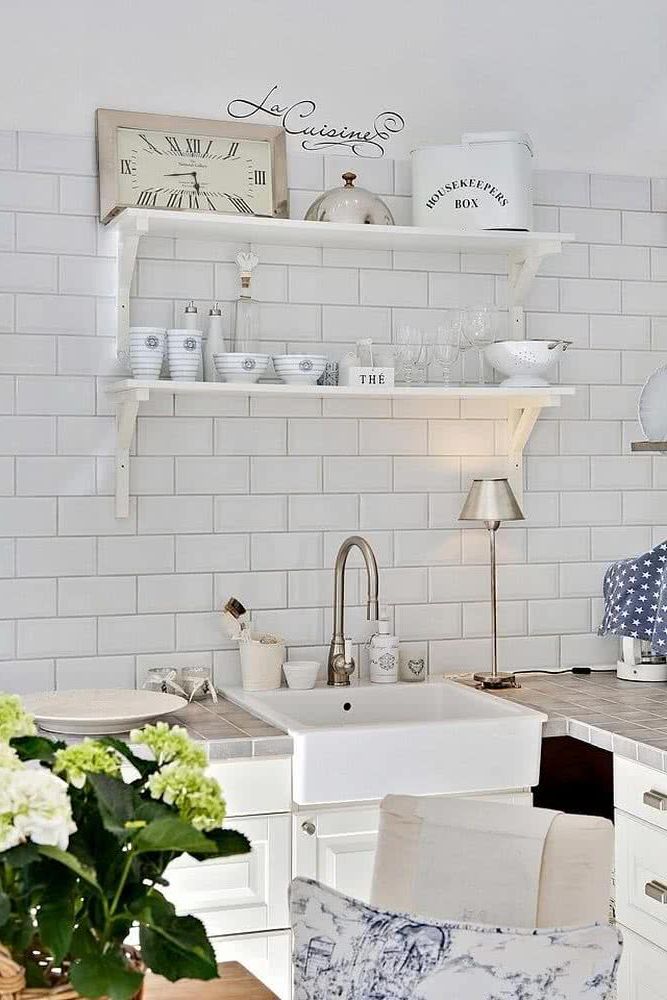 Floors and tiles with geometric designs
The use of tiles or tiles with elaborate geometric designs was also very common.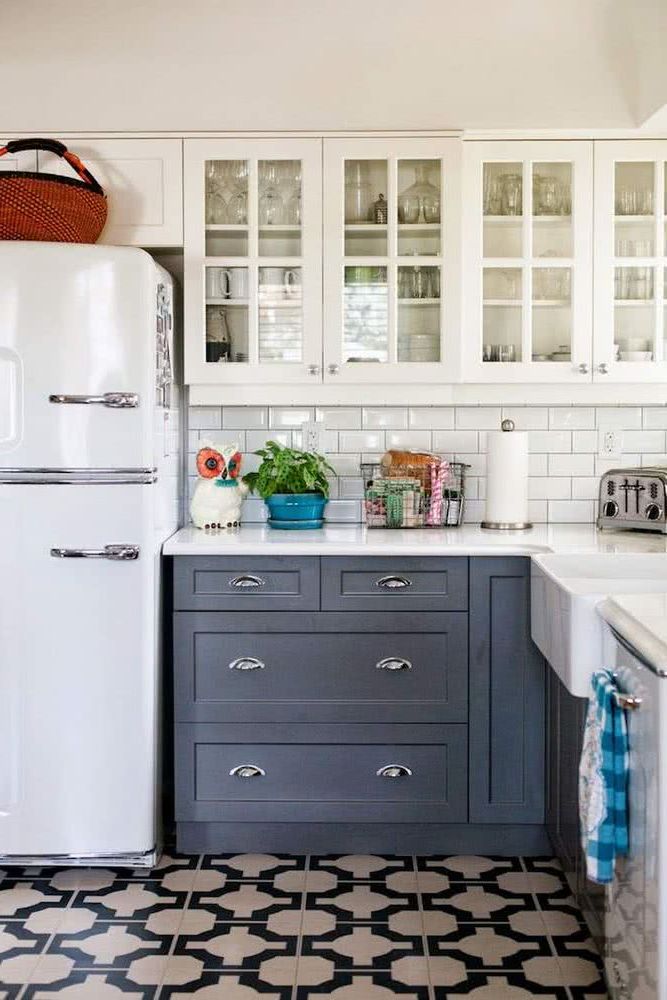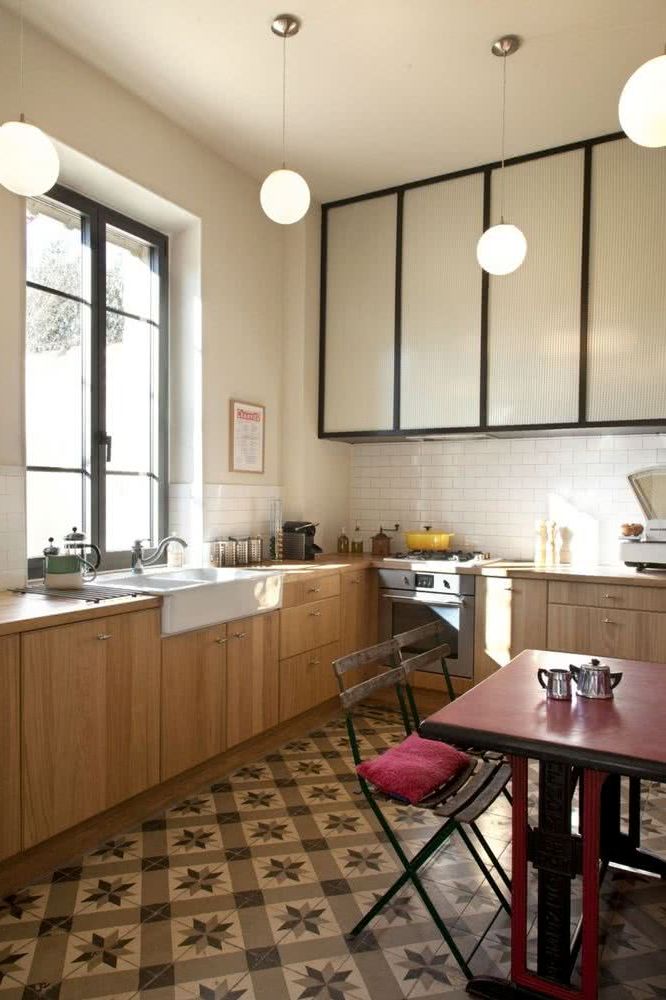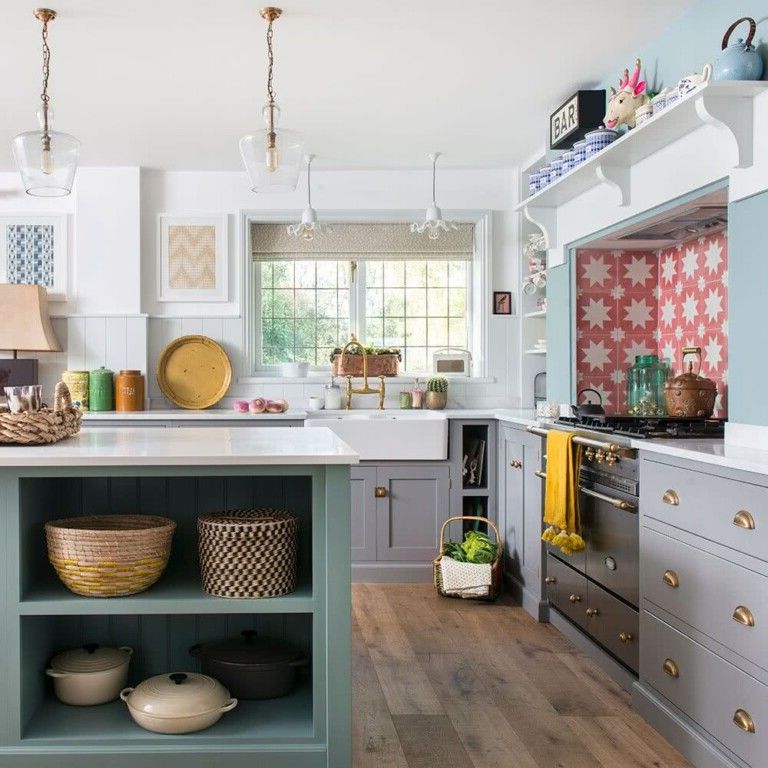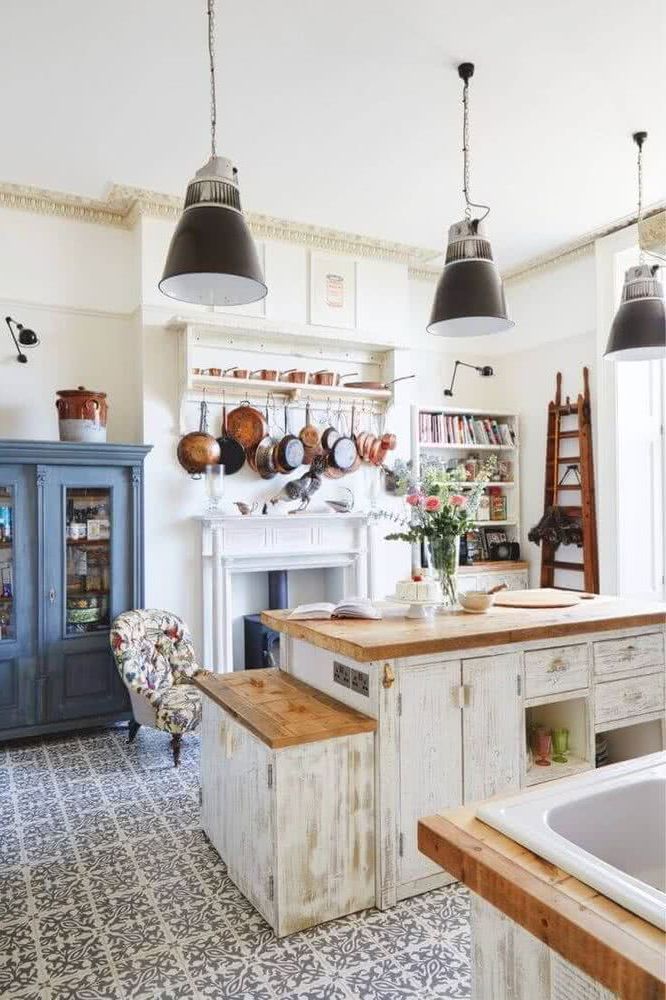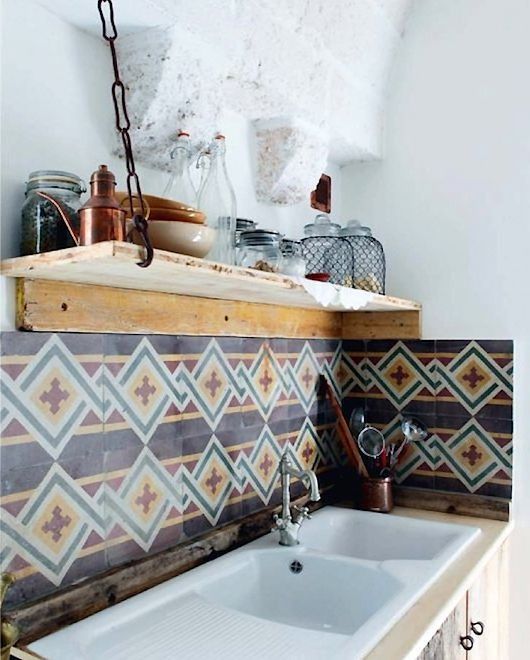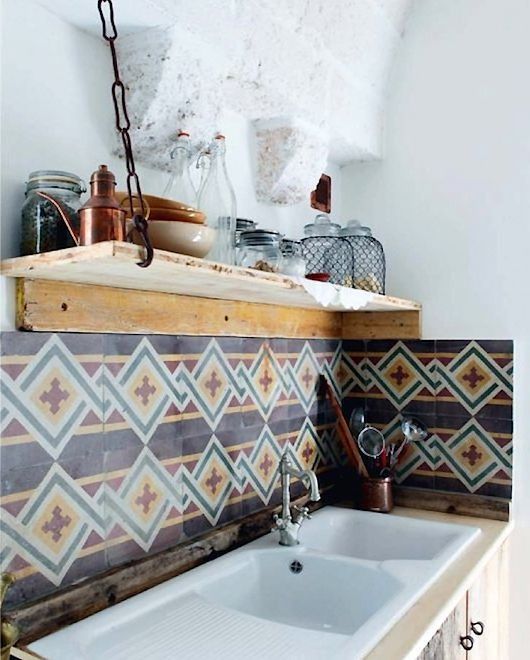 Fabric curtains
You could also see the use of cloth curtains, not only on the windows, but also under the sink and in the cabinets.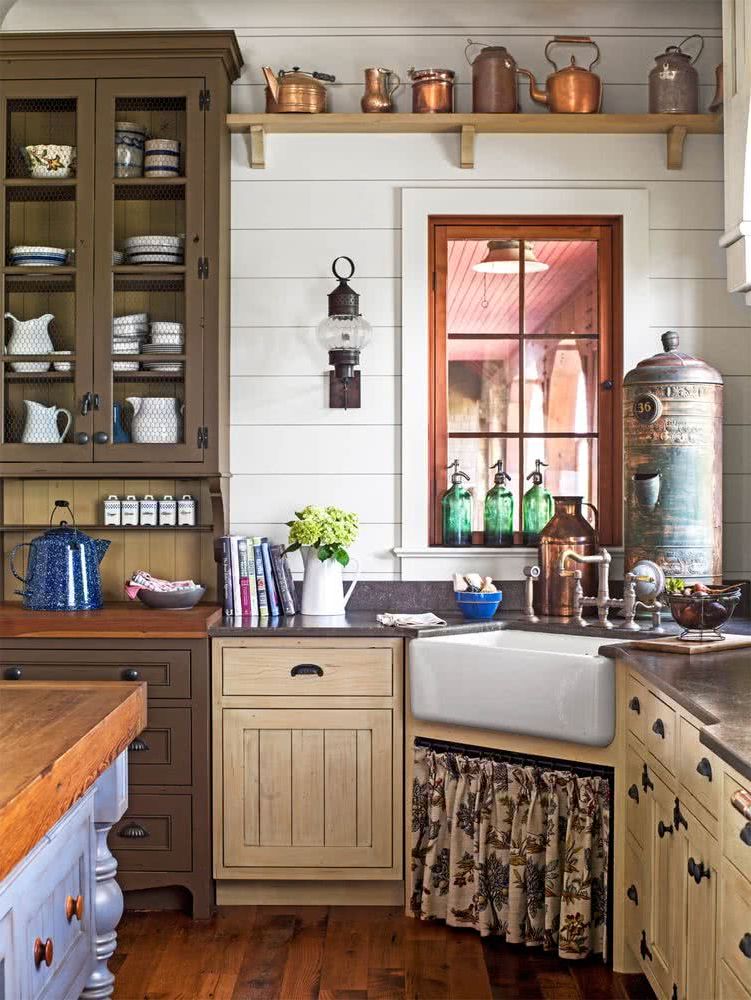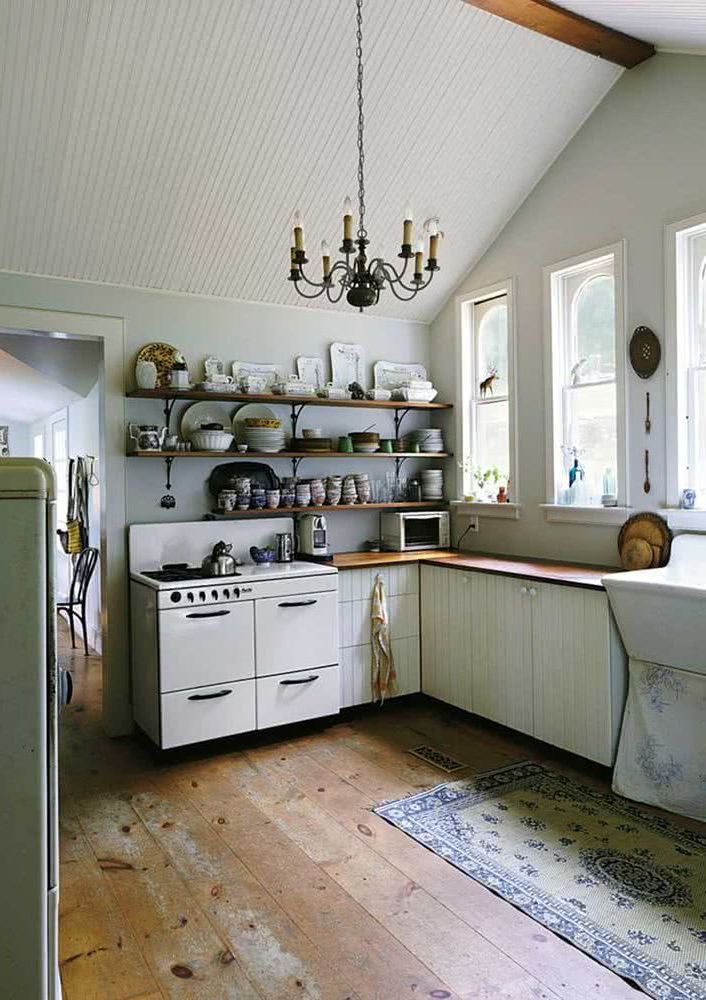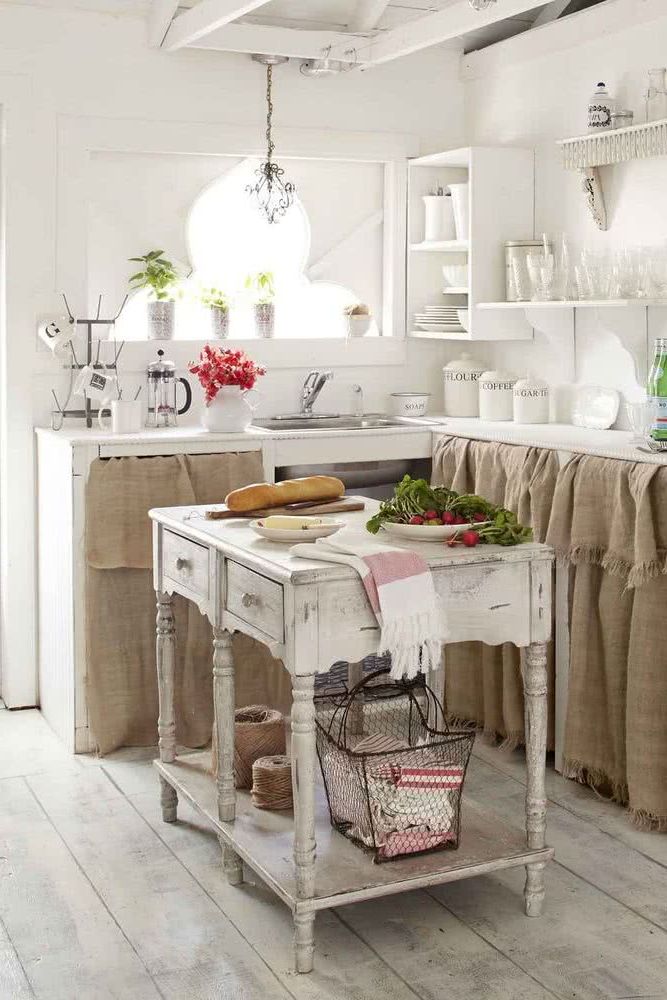 Furniture and appliances
When choosing furniture and appliances, you have two options. The first is to go to second-hand markets and try to get models to repair, at very low prices and make sure that the repair will not be more expensive than the price of the product itself.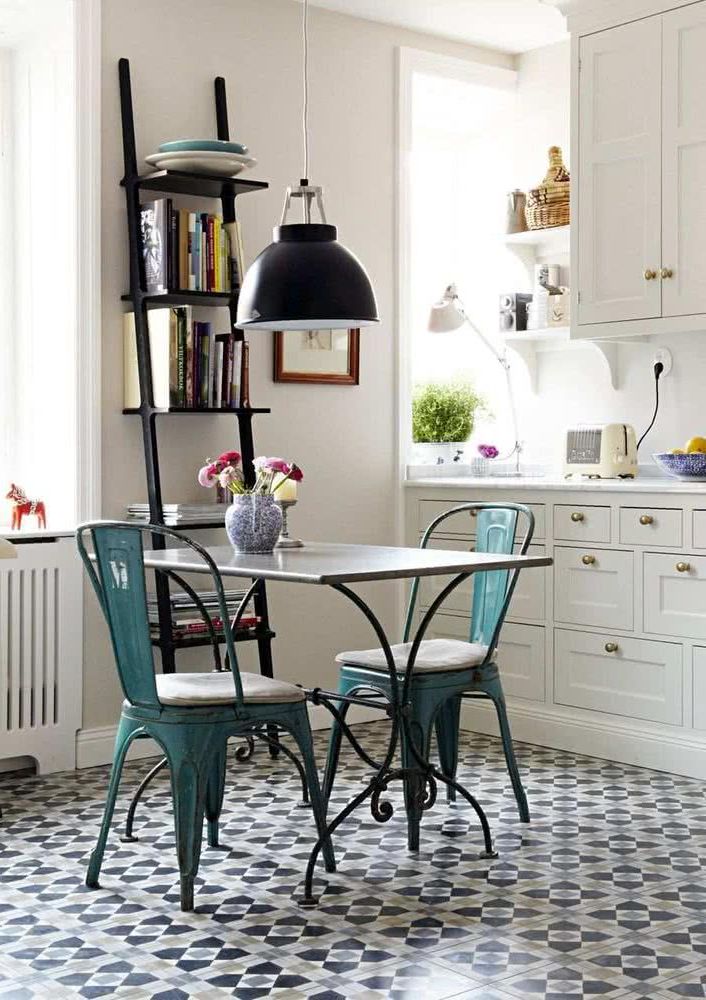 However, from experience on the subject, we can tell you that if it is about electrical appliances, it will be better to get new models with retro designs and ensure their operation for many years.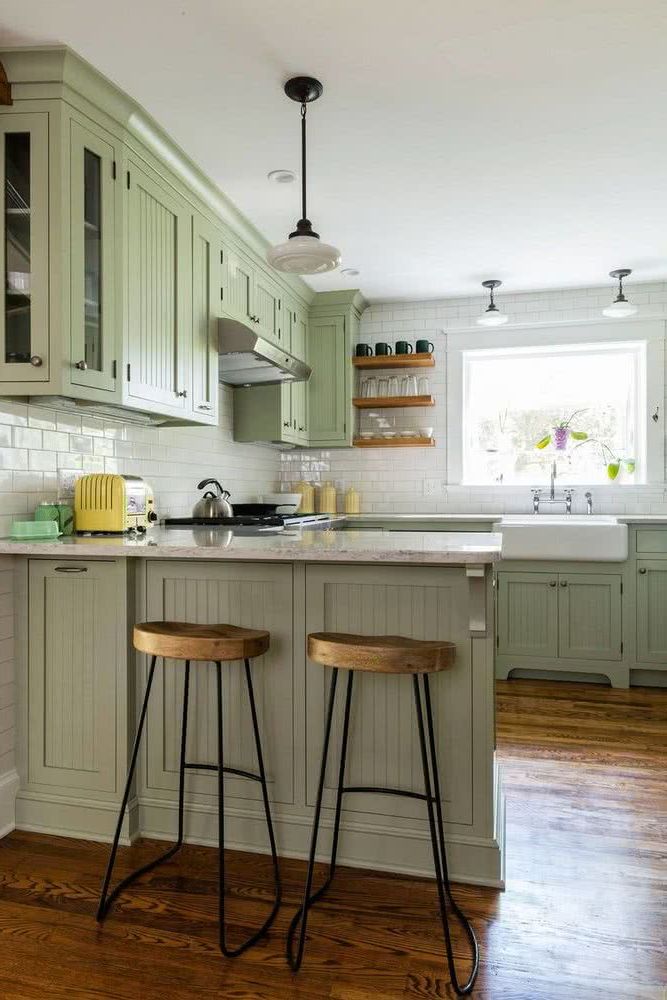 We are not only talking about ovens and refrigerators, but about other details such as coffee makers, mixers and a wide range of other secondary appliances, which can be found in models with a marked trend from the '70s, a very prolific decade in terms of new designs.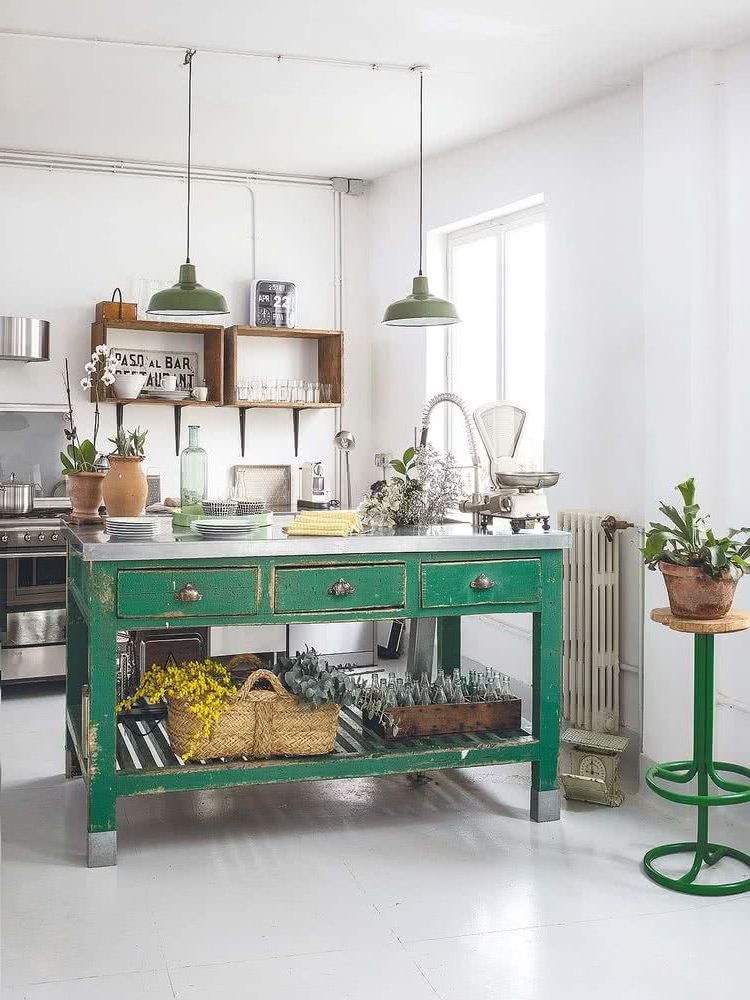 With regard to furniture, it will be much easier to get old second-hand pieces, as we are seeing in these photos.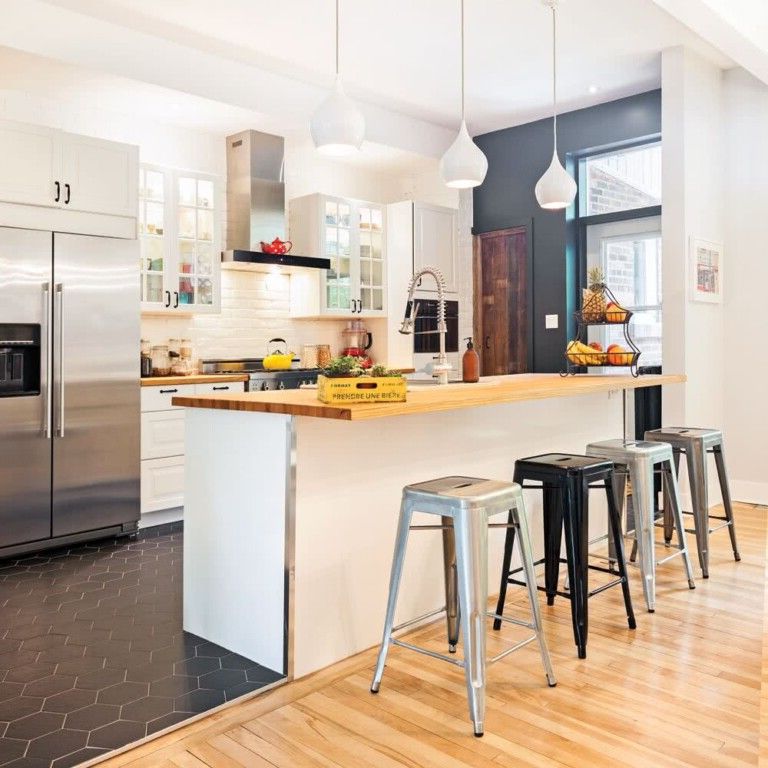 Retro chairs and stools are being widely used today to give a modern kitchen a vintage touch full of personality.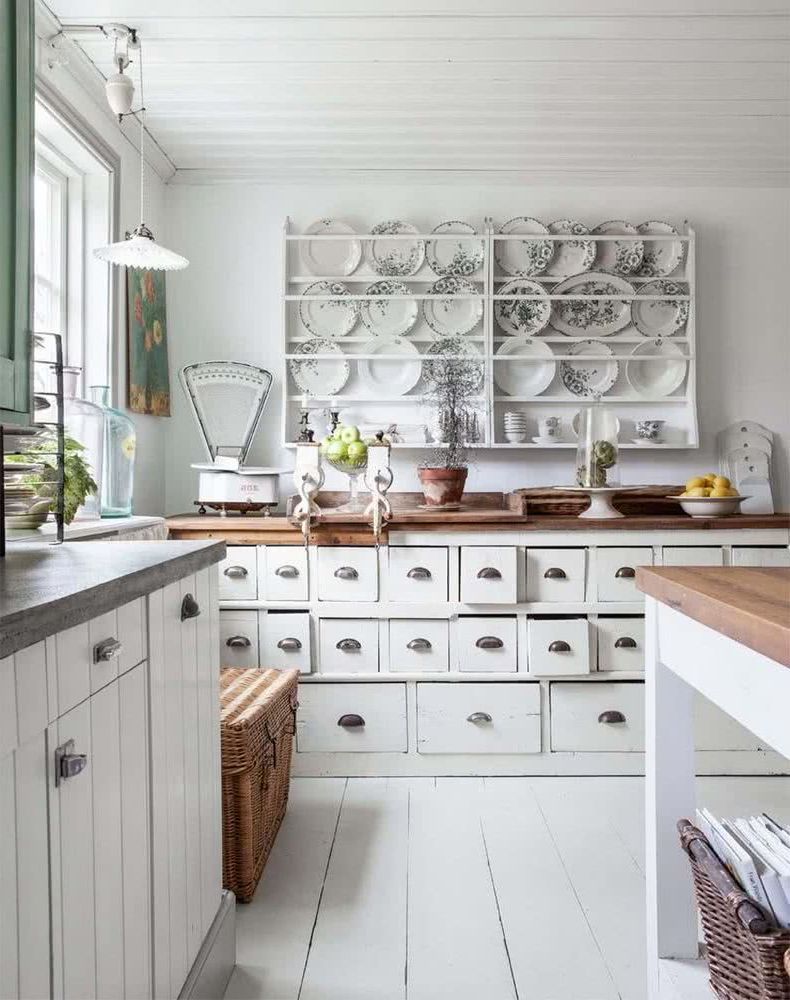 Ornaments in vintage kitchens
Add plants and wooden decorations, perhaps some pieces such as rugs or wall hangings. Rustic, classic and boho styles also look great with a vintage twist, so don't hesitate to combine them.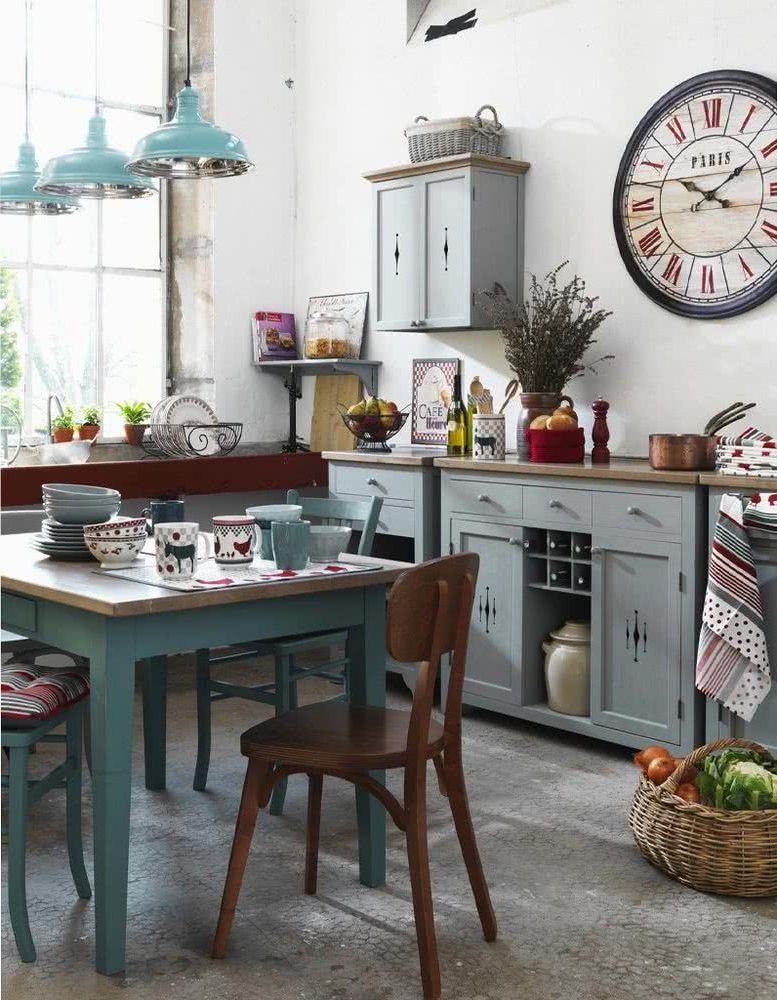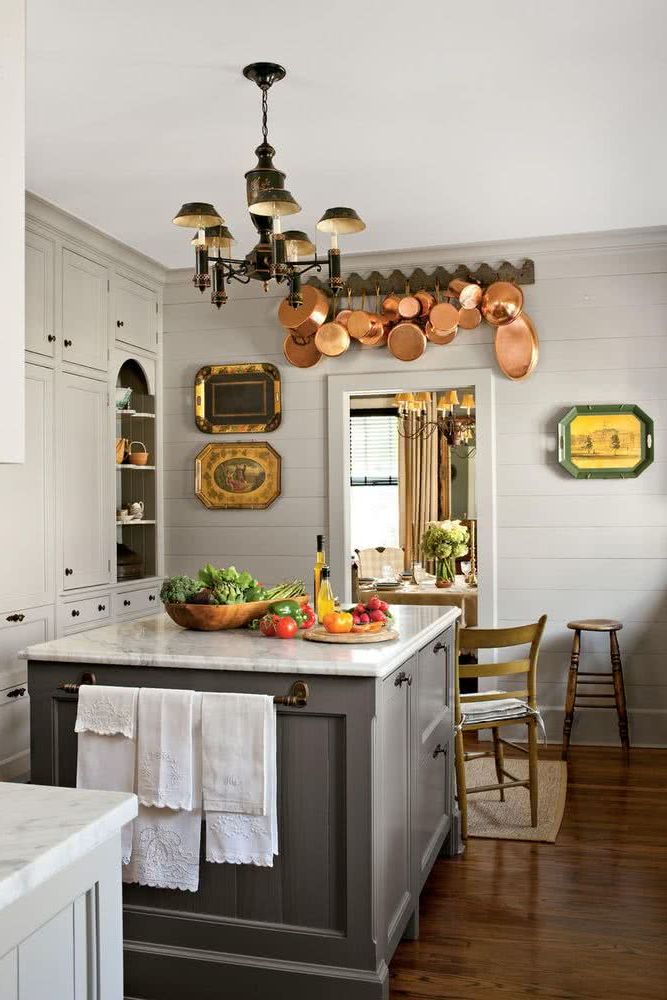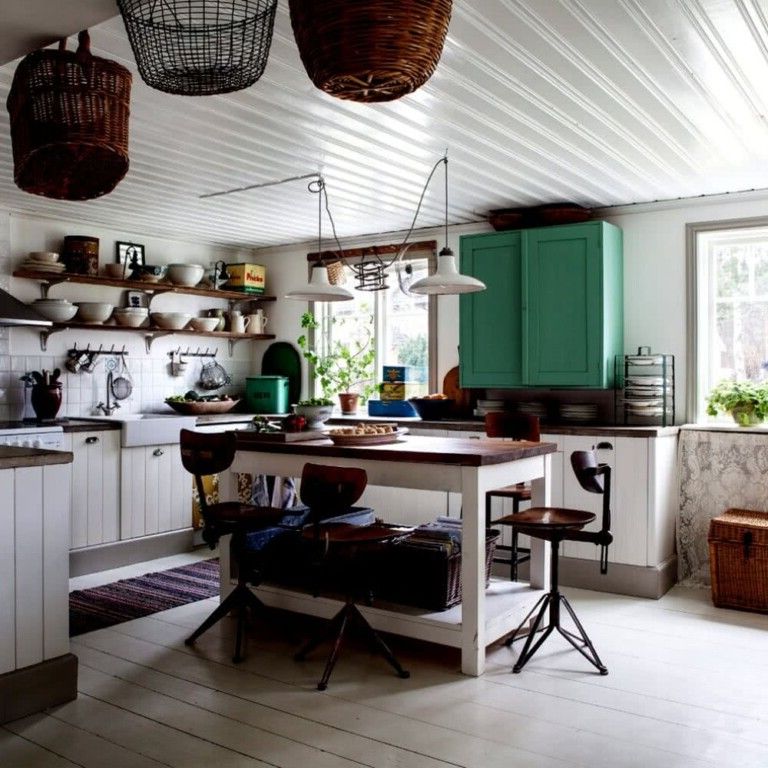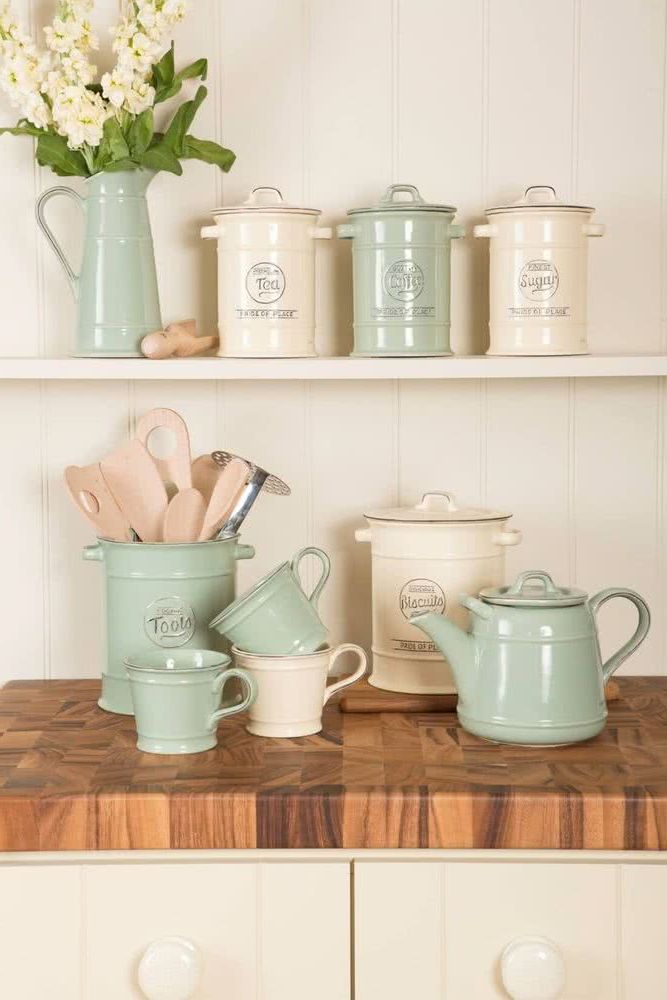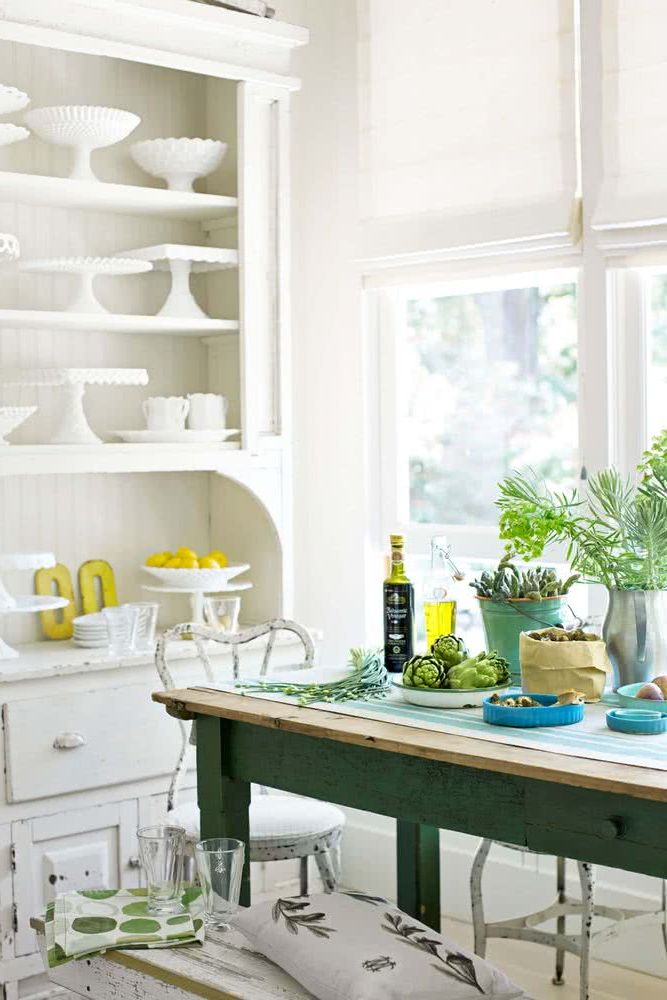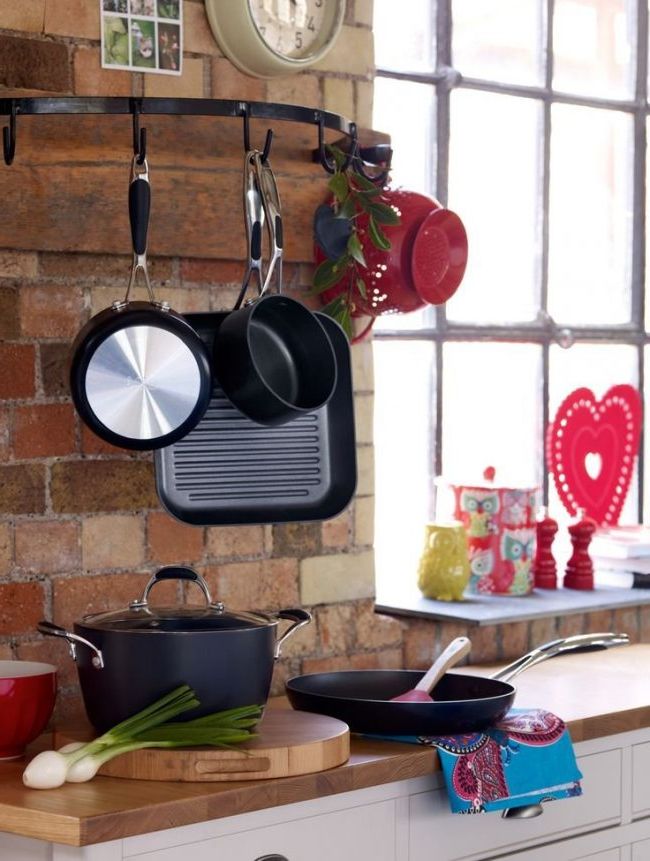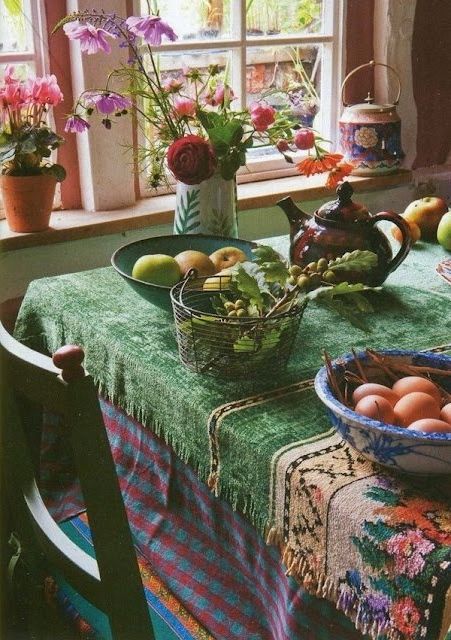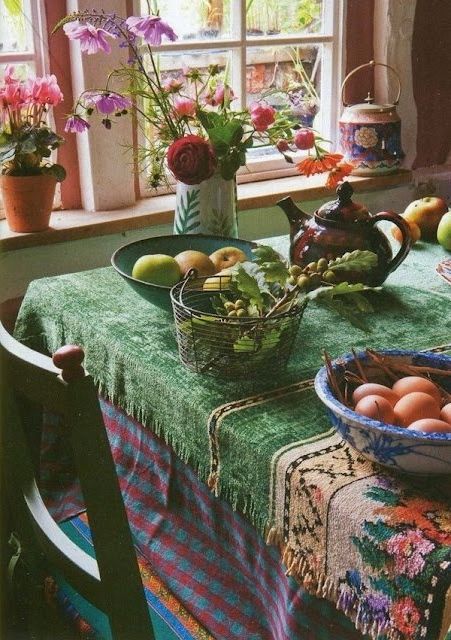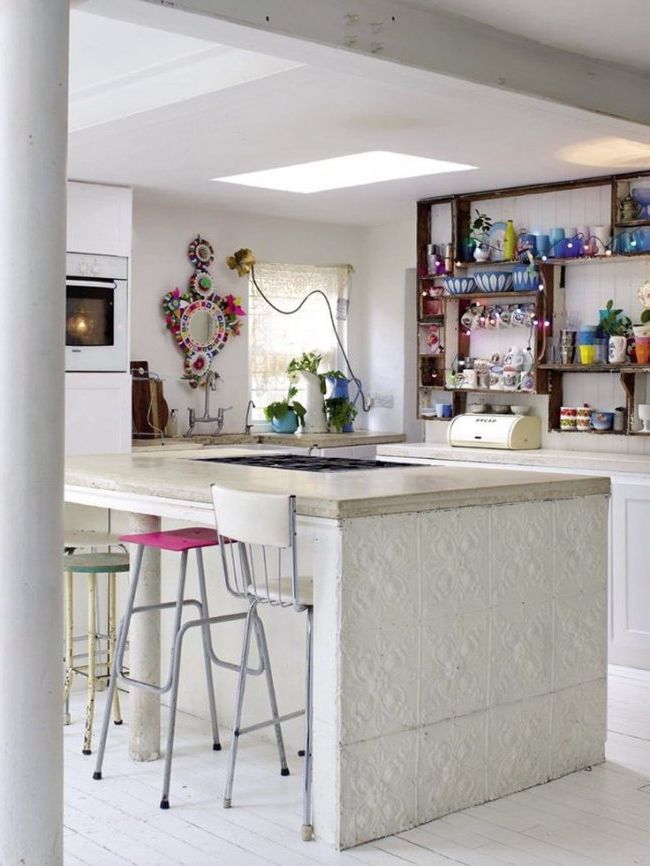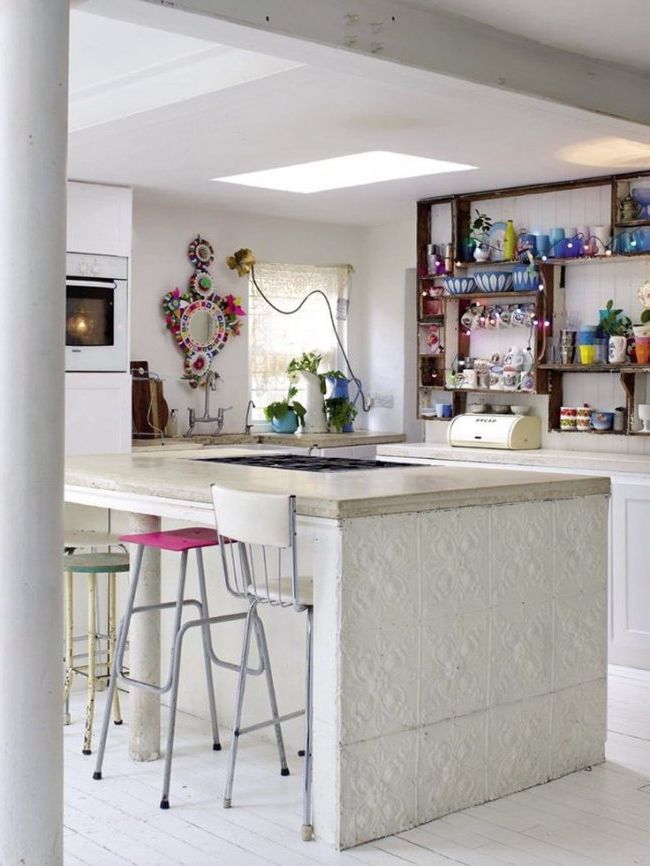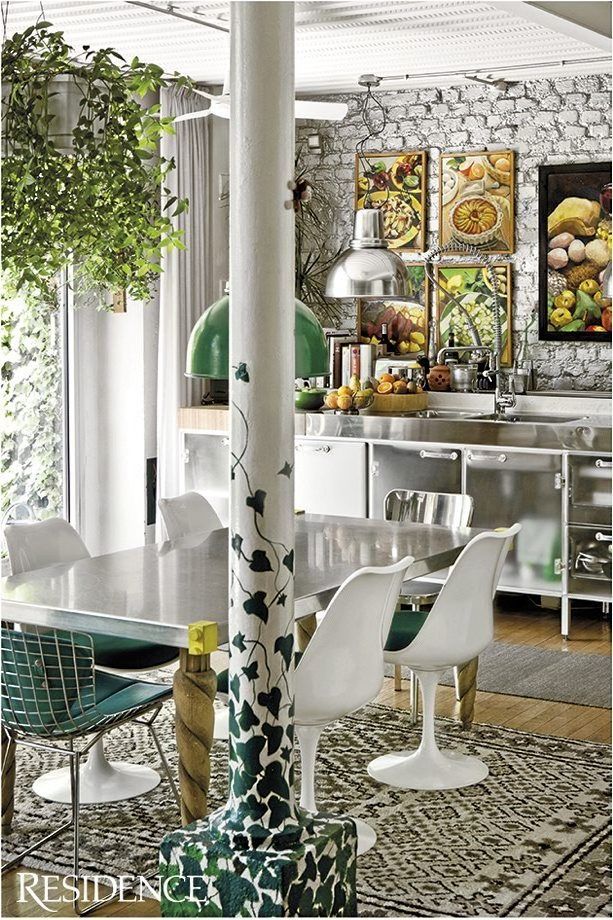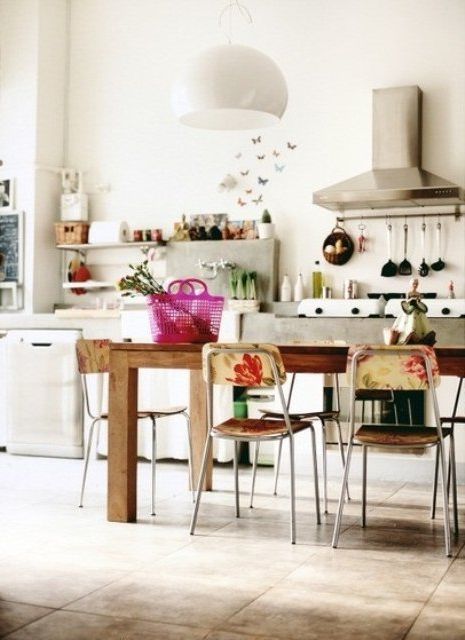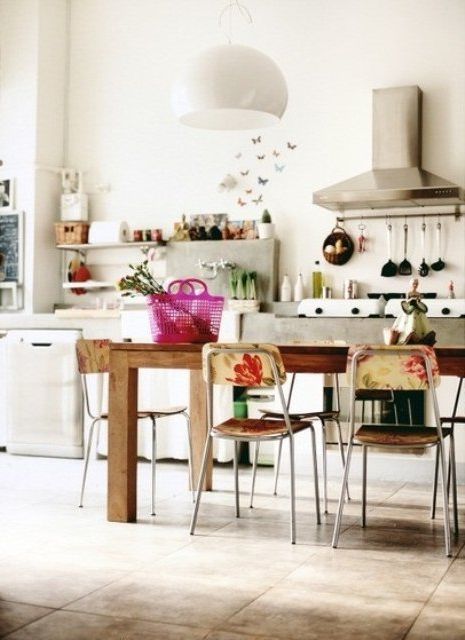 A fun and easy idea
With such an impact that vintage fashion has had in recent times, we have shown you a fun, easy and cheap decoration option, which in this example we will show for the kitchen, but which can actually be used in any space. of the home or office.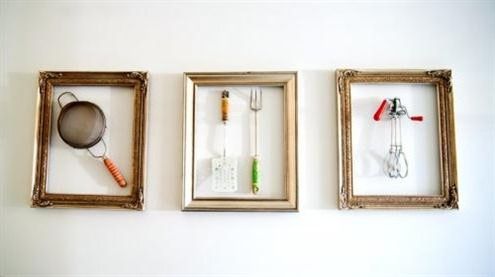 The idea is simple, there are many utensils that we use daily in the kitchen and that we often discard because they look old and worn.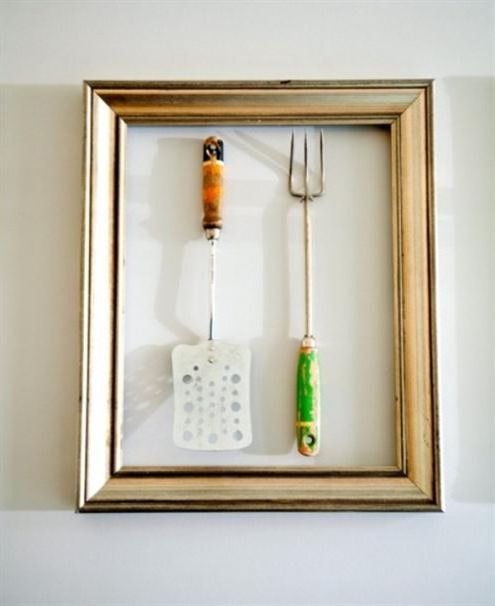 However, if we hang them on the wall, framed by a good wooden frame, bathed in gold, with carvings and fine finishes, perhaps the image can be very different. Here we have some images of the proposal and the fantastic results it can produce.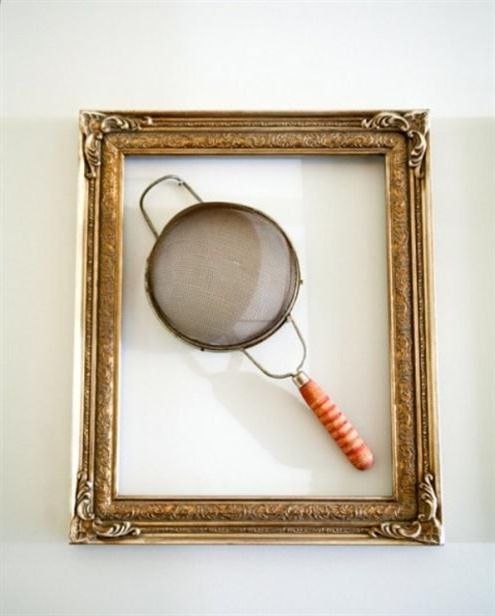 The decoration is nice, different, draws attention, and far from looking bad, it is totally innovative.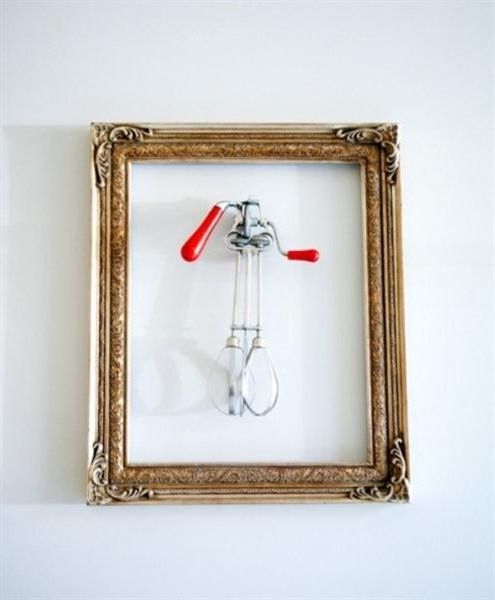 Vintage and rustic kitchens
If you have the possibility of furnishing your kitchen to your liking (since today many are already equipped), then you should evaluate several very different possibilities, which can offer you different functionalities and at the same time provide more or less welcoming environments.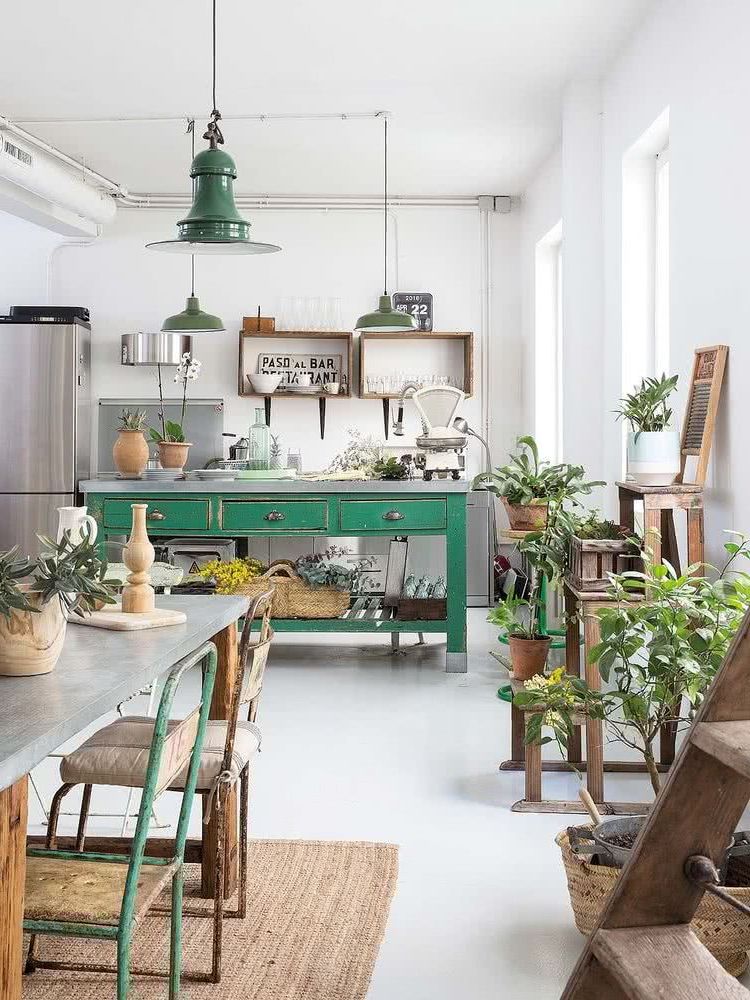 Rustic style looks great with vintage details.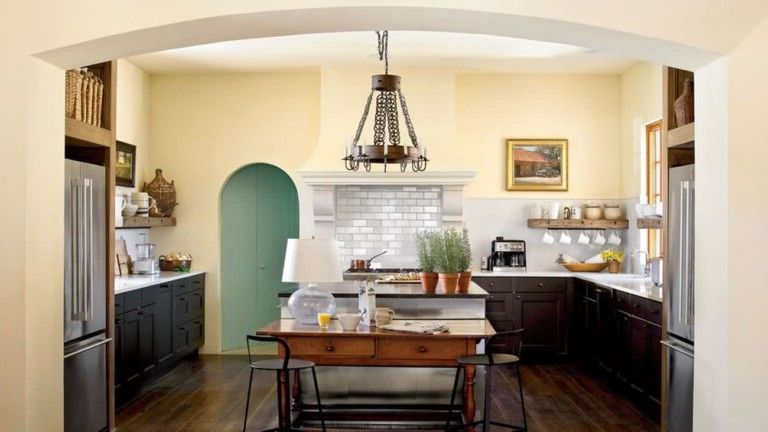 This style is very rural, originating from places where wood is the basis of the vast majority of decorations, but at the same time, the use is another of the great guidelines, since wood can also be used for construction in general, for the stove, kitchens and many other things.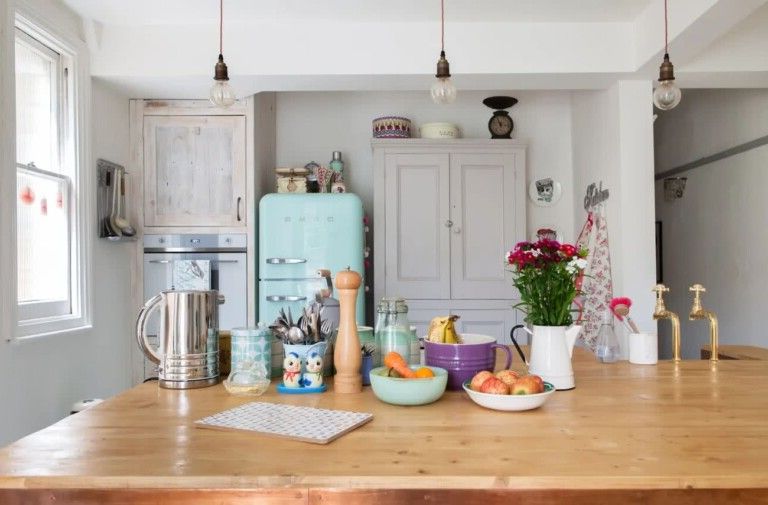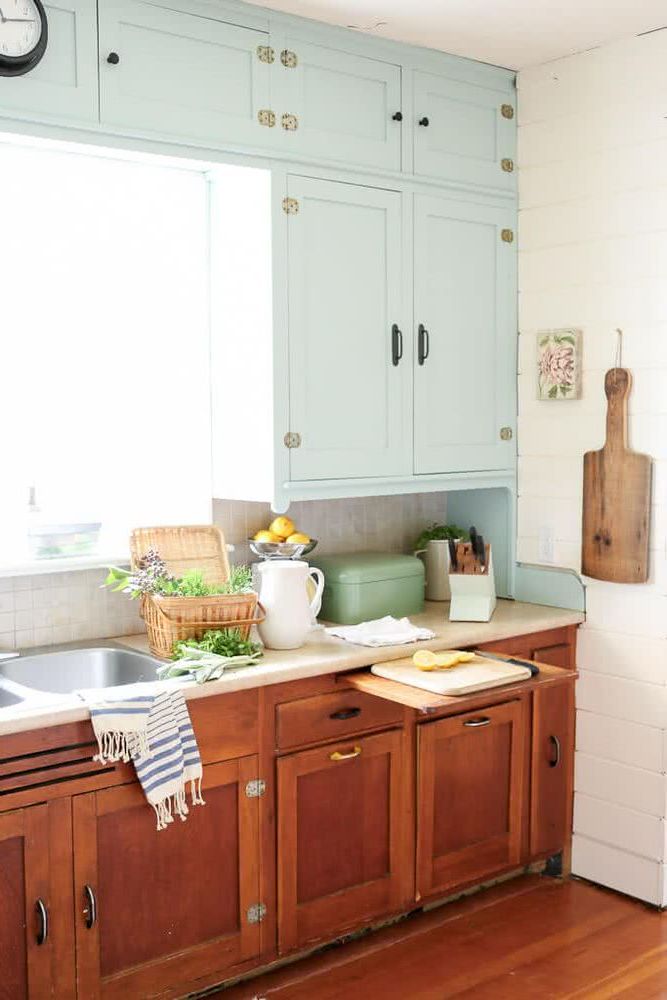 Most of the furniture used to be without walls or doors, avoiding the expense of more wood, likewise many times hooks were used to hang, where everything was left there, on top of the wall.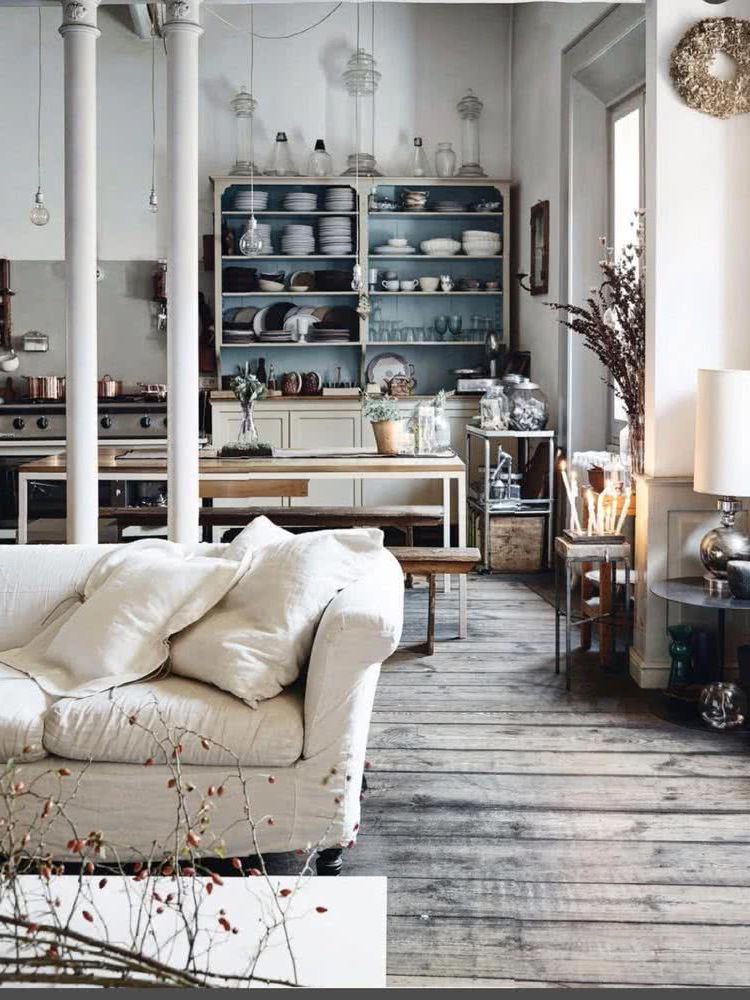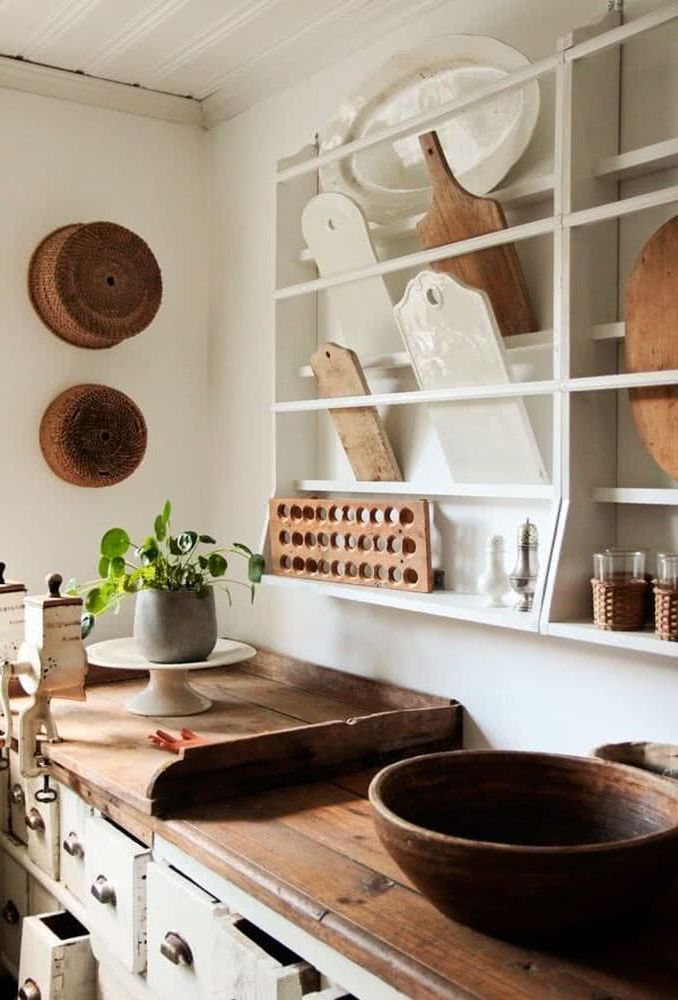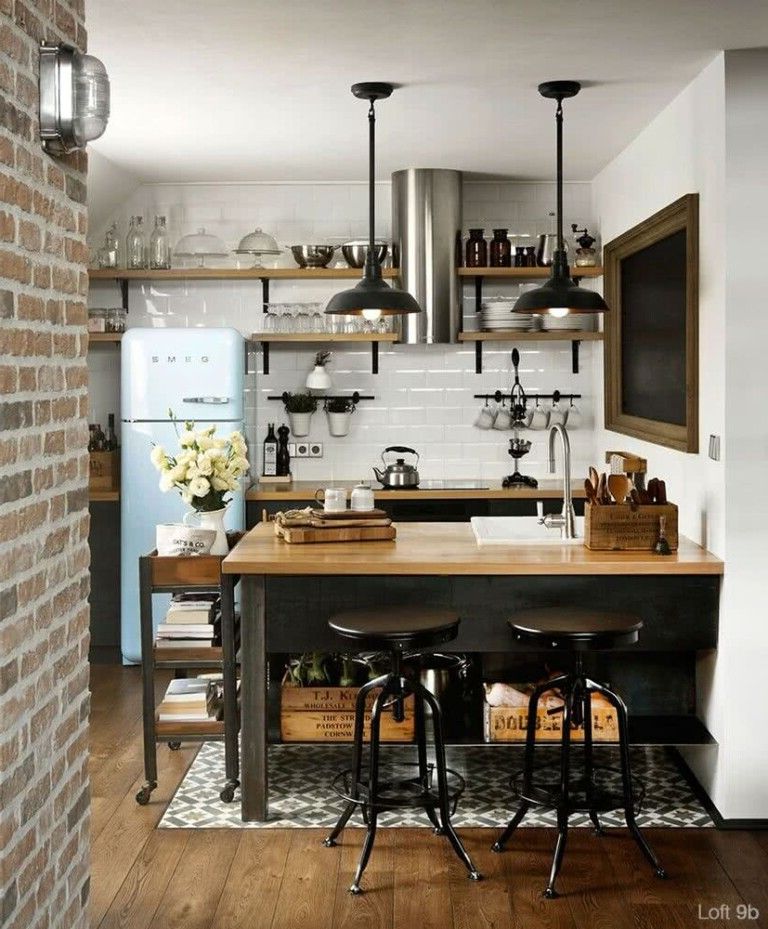 The fact of having open shelves contributes to many things, among them being able to decorate the space with the colors, materials and designs of what is stored there.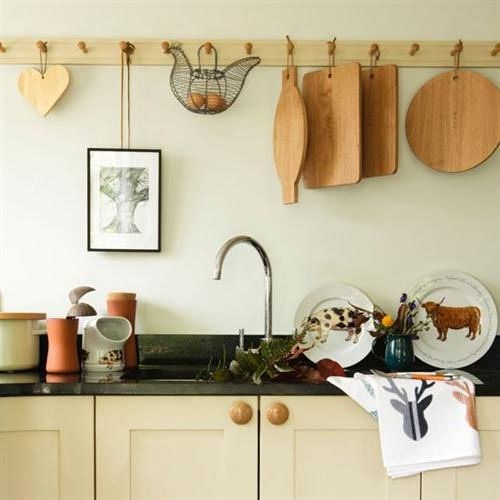 Ceramic pots, colored plates, handcrafted wooden utensils, old style beer mugs or glass jars with flour, dried pasta, rice, oatmeal or any other non-perishable food you can add a bit of color from there.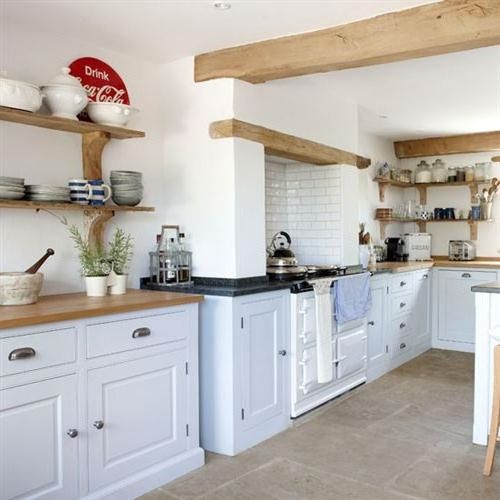 The furniture can be left in natural wood or painted in white wood, that depends on personal taste. You can even paint parts yes and parts no, as in this case, where the shelves are painted white, but the wood above is natural.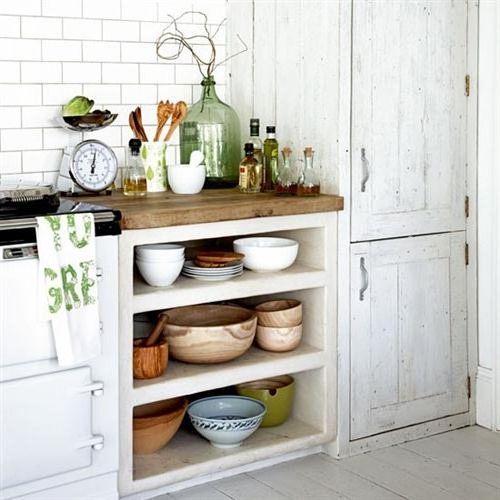 For the drawers, there are those who like to have their own collection of condiments, personally selected from the garden, chopped by hand and preserved, to later offer them at each meal.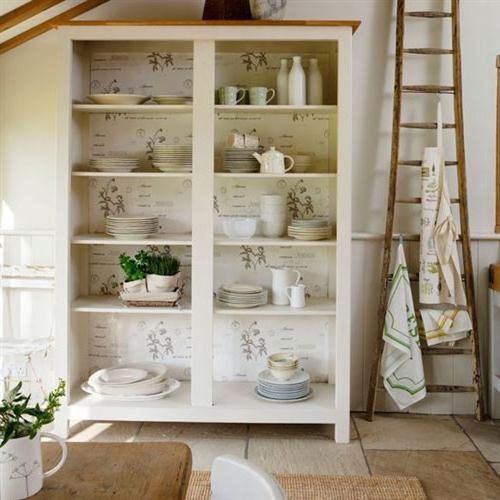 Basically, simplicity and warmth are the two words that best encompass this type of furniture, so if you want to design a kitchen to enjoy being there and share good times with loved ones, this will be a good option.