Do you want to surprise at these parties? Follow our proposals and your gifts will stand out under the tree.
One of the most magical nights of the year is approaching. Christmas Eve and Christmas Day compete with the night of Three Kings in illusion, especially if there are children at home. The moment of waking up and discovering the gifts that Santa Claus has left us is unique. Having breakfast opening gifts and enjoying the surprise is the best reward for a year of work or study. So where and how you present them is very important. There are many ways to place gifts and surely in each house we have our own ritual: in socks, in shoes, on the fireplace, under the tree… or on the table.
How to present gifts so that they cause a sensation? Here are fun proposals, to leave everyone with their mouths open.
Keys to choose the perfect gift. The size or price of the gift are the least important. The important thing is to remember loved ones and personalize every detail. If you plan to order online, make sure they arrive on time. Use tree ornaments to decorate gifts; Gather them in containers if you are a large family and don't forget to add labels to avoid mistakes! Presence is very important, and that's why if you want to surprise your children, family and friends this Christmas, don't miss these beautiful ideas and tips for wrapping gifts. They will love it!
There are houses where gifts are delivered during Christmas Eve dinner. And this idea is good when many of you get together and exchange gifts or an invisible friend. But for family gifts, the usual thing is to leave them during the night of December 24 and open them all together the next morning. And if there are children at home, we assure you that you will open them before having breakfast. The illusion of children does not wait…
1 Where do I put the gifts?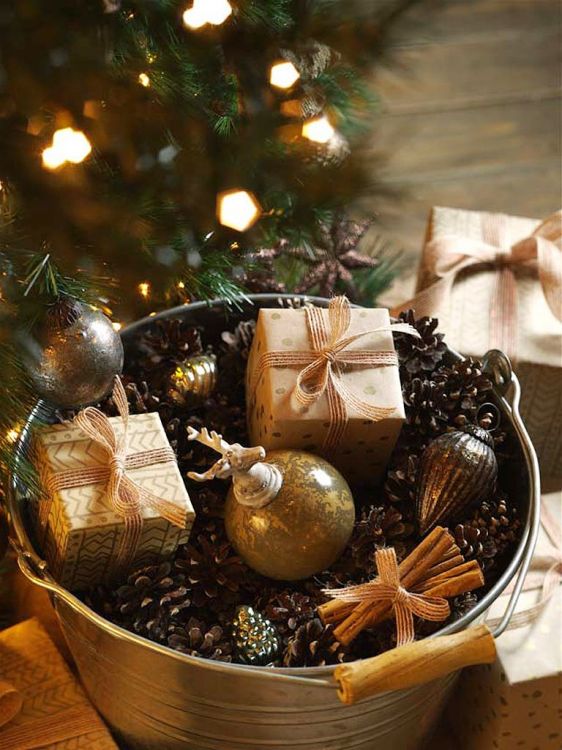 Each one has a different place: under the tree, on the sofas in the living room, on top of the dining table… it doesn't matter where you put them, the important thing is that the environment is decorated with Christmas motifs.
2 A tree of gifts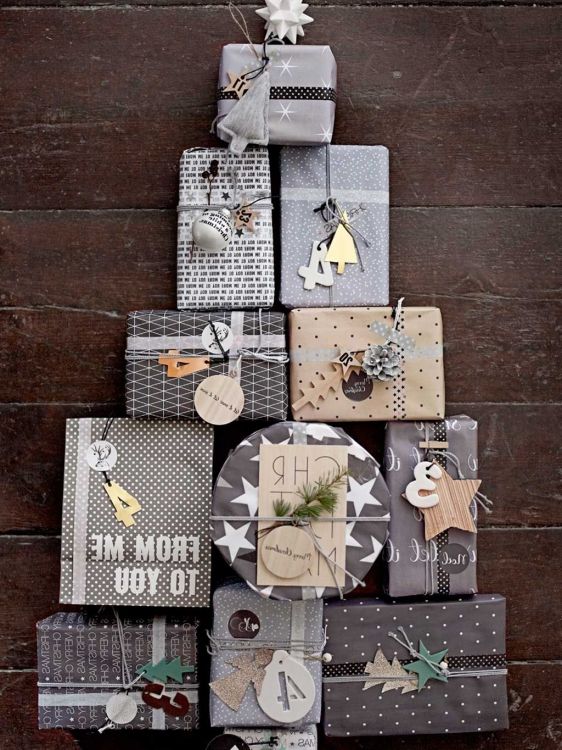 You dare? We love this proposal from Blaubloom. It is about placing the gifts on top of each other forming a second Christmas tree. Genuine, right? Use labels, bows, Christmas decorations, stickers… whatever you have on hand to decorate your gifts.
3 And don't forget the charcoal bags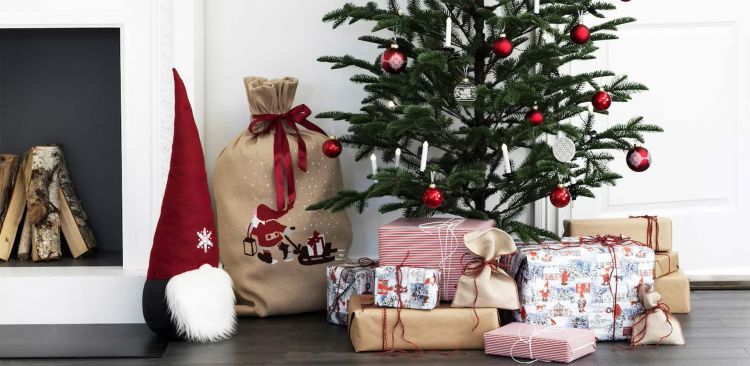 In fact, the coal will be a reason for laughter and a good way to put a candy in your mouth. Yes, buy sugar charcoal. IKEA vibe.
4 in socks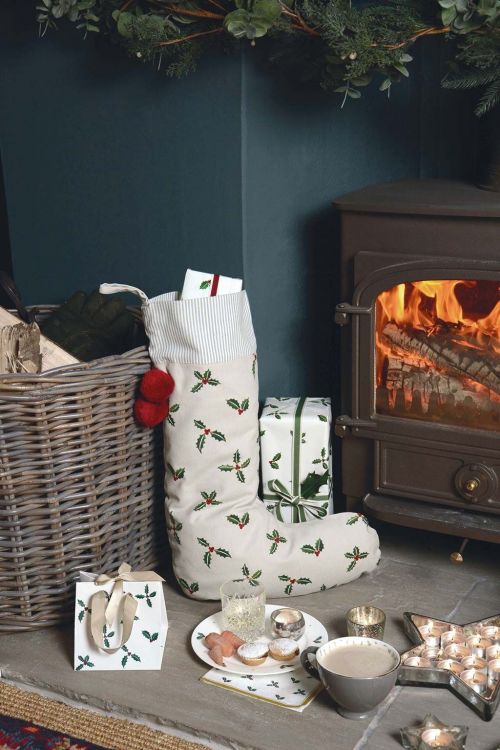 Reserve a well-lit and warm space for Santa Claus and the Three Wise Men so that they can deposit the gifts comfortably and leave some food for them to replenish their strength. Stocking (€16.97), plate (€14.14), mug (€7.92) and gift bag (€3.96), from the Holly & Berry collection, from www.sophieallport.com
5 magical containers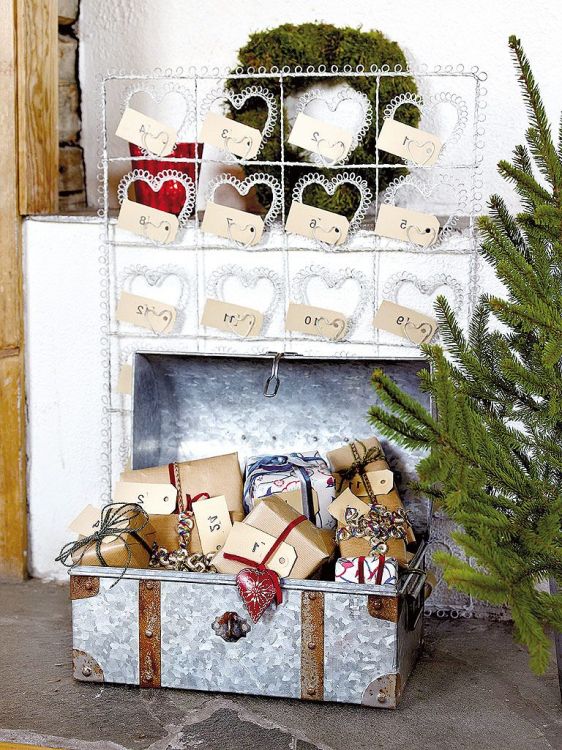 If there are many of you at home or, simply, it is possible that Santa Claus and the Three Wise Men are generous, it might be a good idea to put a chest or a suitcase to make their work easier. Who knows! Everyday trunk (€200/3) and Lace photo frame (€30); of Afari.
6 Fill the sack with gifts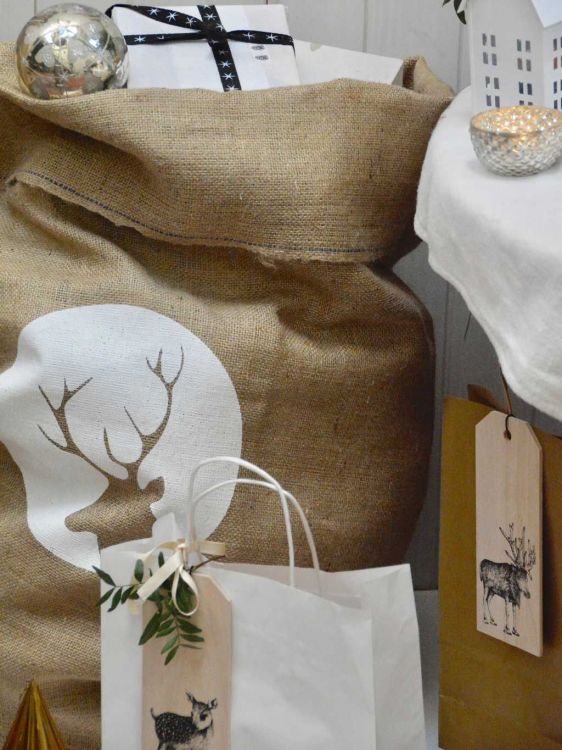 Present all your gifts in a sack. From Blaubloom.
7 Santa's bag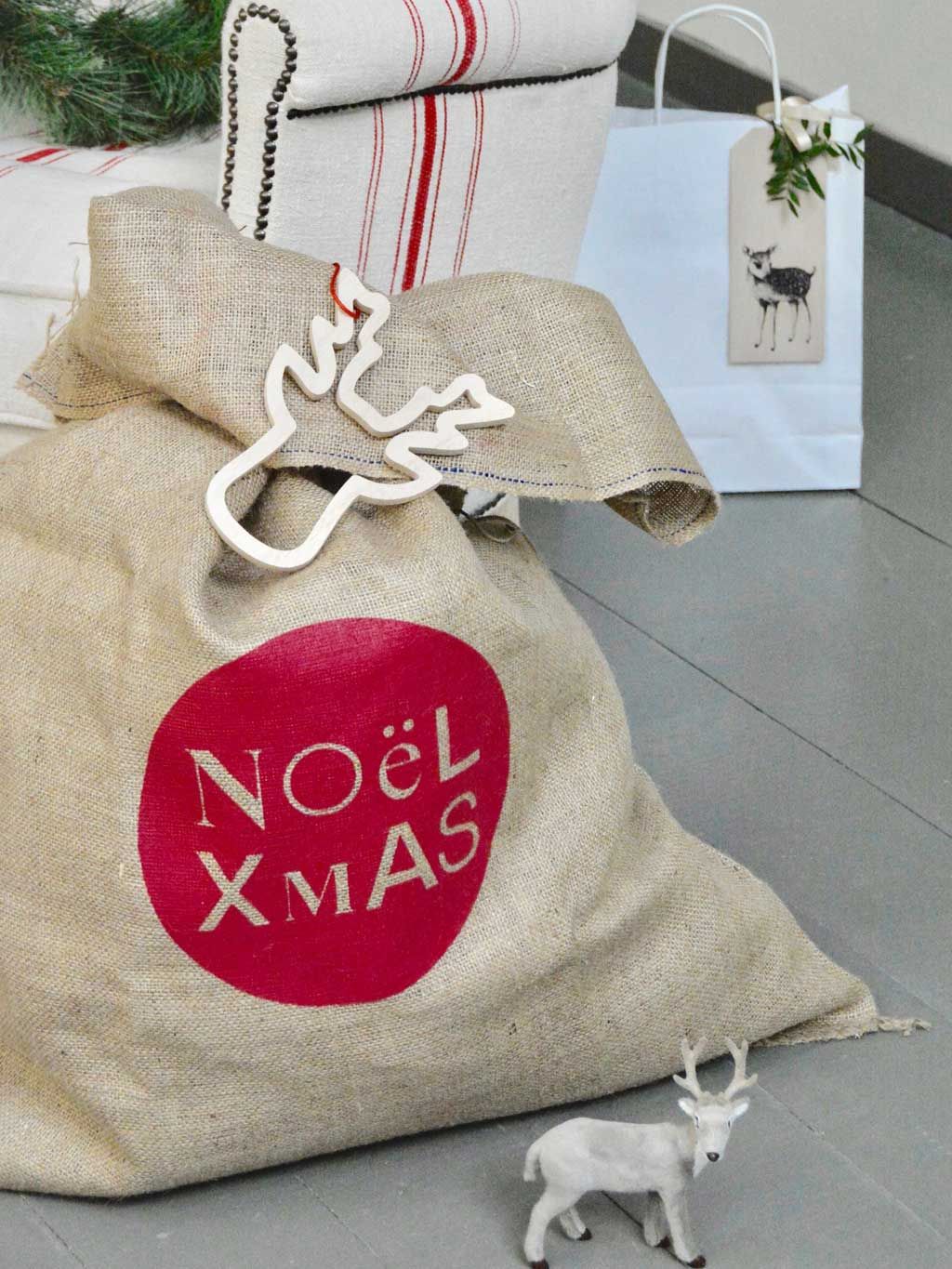 If the gift is bulky, place it inside a burlap sack. From Blaubloom.
8 The traditional, around the tree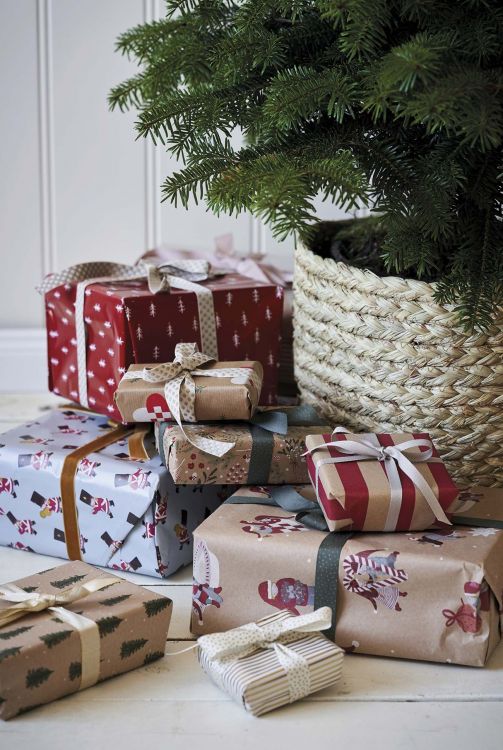 Placing the gifts around the fir tree, in addition to being the most widespread formula… it is so decorative! As in this image of SØstrene Grene. If you want to give dynamism to the composition, wrap each one with a different piece of paper and a bow, and you will succeed!
9 In knitted baskets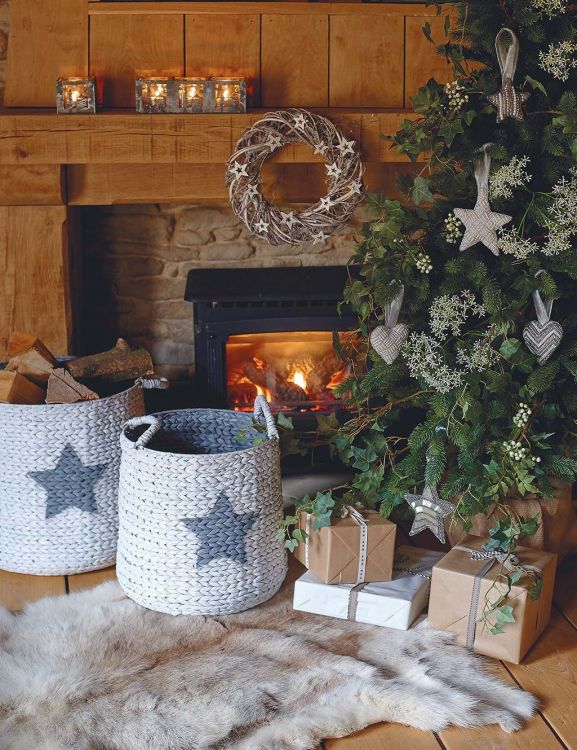 If you like to follow the tradition and choose to place the gifts under the tree, remind the whole family to leave their shoes or a sock nearby. Potted Tree (€220), Willow Wreath (€26.95) and Star Baskets (€269/2), by Parlane.
10 In vegetable fiber baskets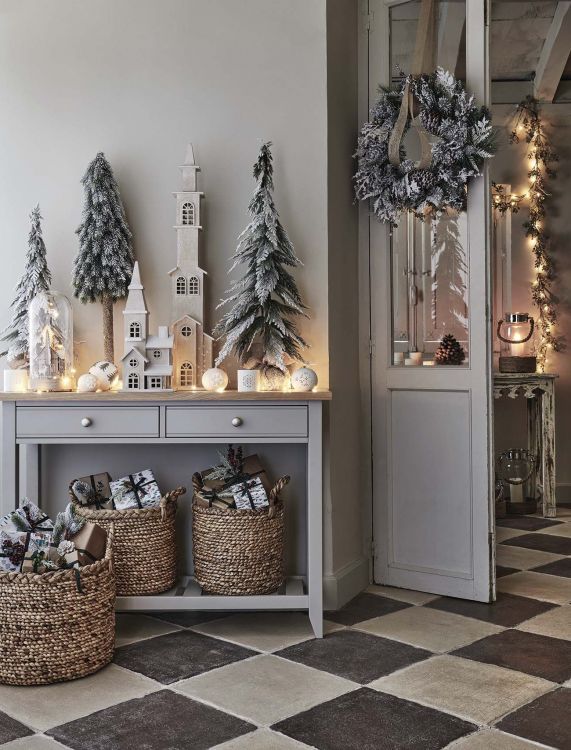 Are you one of those who like order? This system is perfect. You will have two solutions: your gifts are collected and liven up any corner of your house with trendy accessories such as straw baskets, esparto grass, etc. From the English Court.
11 With a natural and very elegant touch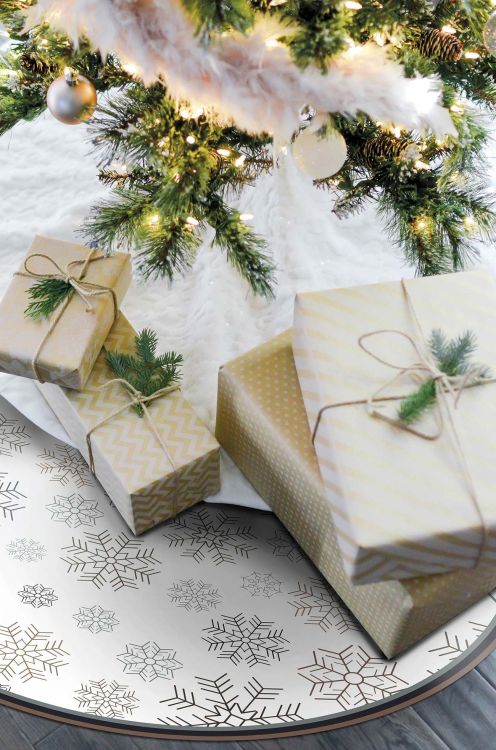 Make a "still life" of packages with papers in the same color range, like this example from Tenvinilo, and tie them with a rope adding a vegetable sprig to it… Super delicate.
12 Integrated in the decoration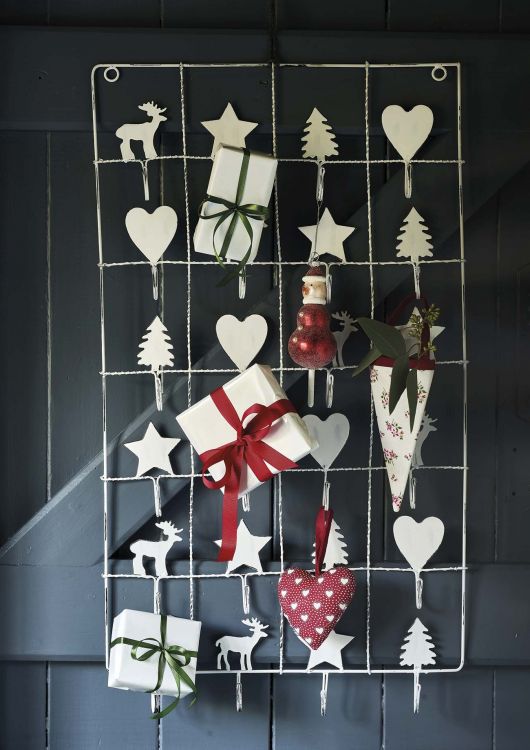 As one more element, the gifts are wonderful as part of the Christmas props. In this photo they have been "camouflaged" by hanging them on an original coat rack, from Green Gate, along with balls, hearts and cones with holly leaves.
13 Fireside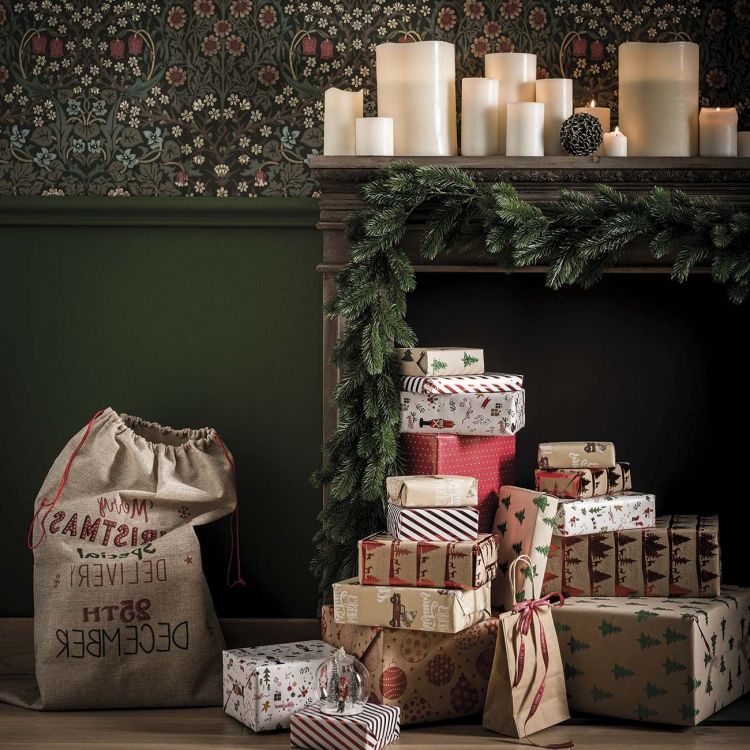 Look how beautiful these two symmetrical compositions, by Maisons du Monde: below, the gifts arranged in a tower, and above a set of candles of different sizes. If you don't have a fireplace, transfer this idea to a shelf, a low table…
14 Surprise them at the table!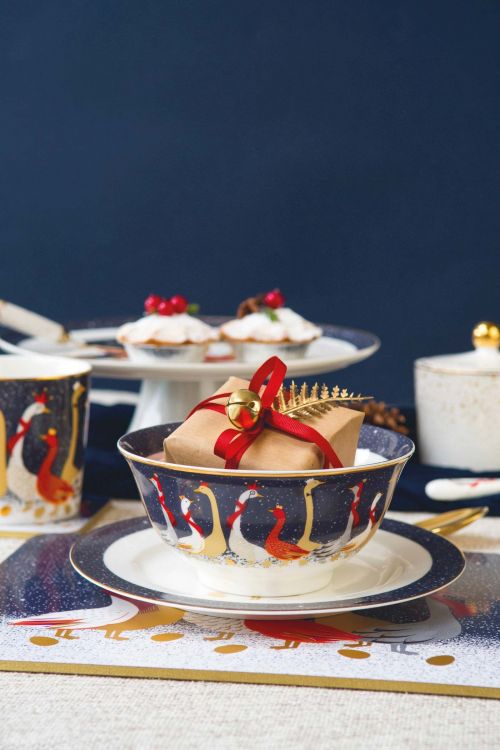 Unexpected gifts are the best. Take advantage of a family breakfast or meal to leave a detail on the plate for each diner, as a preview of what is to come. They will be delighted with your initiative! Porcelain bowl decorated with festive geese, from www.annabeljames.co.uk (€20.30).
15 Mix 'em up with a little bit of everything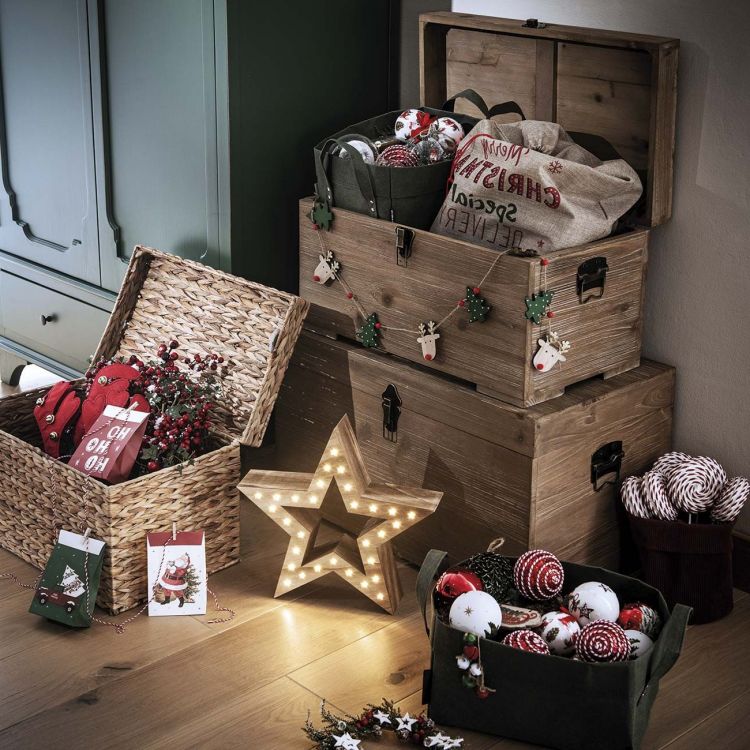 When you have children at home, "hide" the packages in various containers and mix them with Christmas decorations, the excitement will be maximum when looking for them! Idea from Maisons du Monde.
16 And in a surprise box…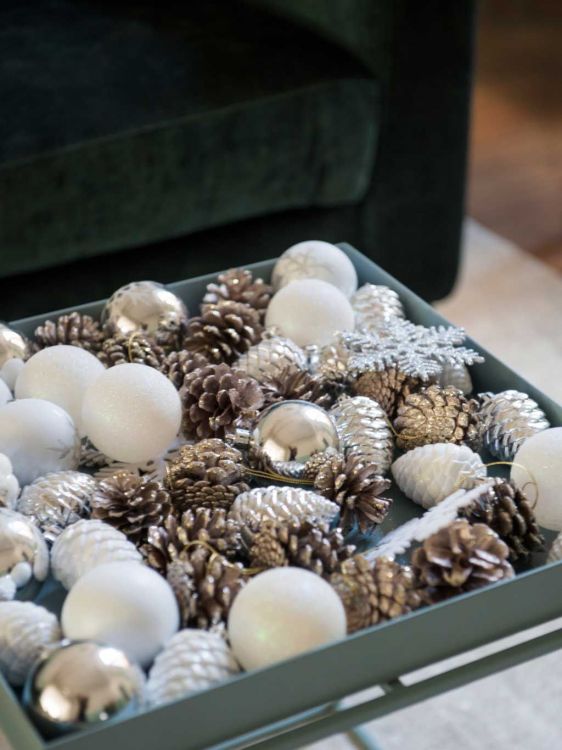 If your gift is small, hide it in a large box full of pine cones and Christmas balls. Idea, by Bemz.
17 all red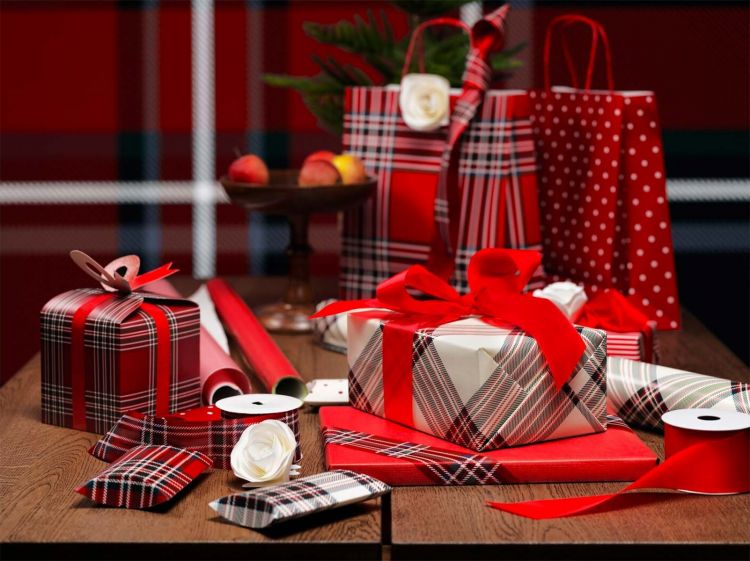 Bet on a color and alternate papers with different designs, bags and boxes. This red environment is a proposal from IKEA.
18 Presents in sight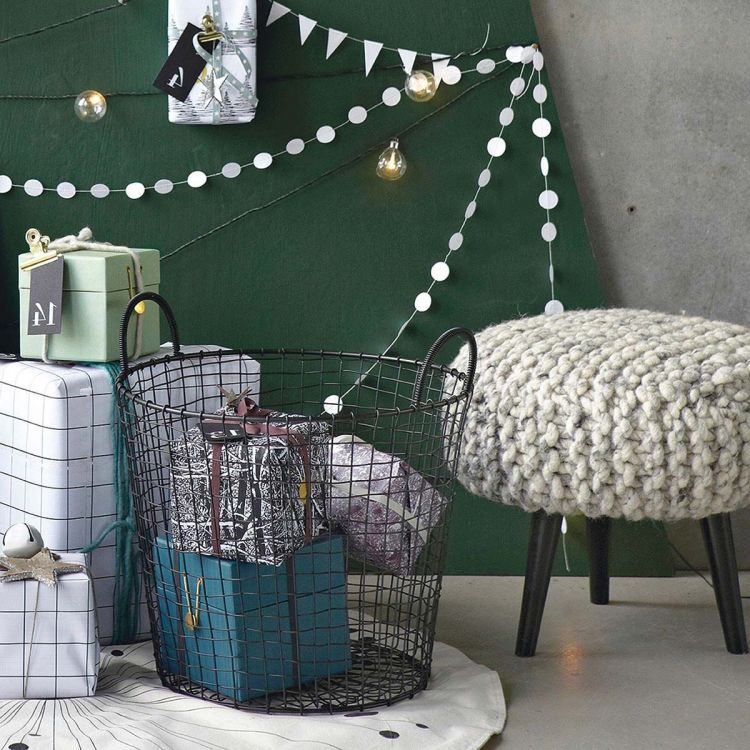 This year do not hide the gifts and make them part of the Christmas decoration. Deposit them, yes, well wrapped to maintain the magic in different corners of the room: on the floor, on a piece of furniture, in storage containers or hung on a wall garland. Will the little ones last without opening them? Metal basket, from the firm House Doctor (€55).
19 stacked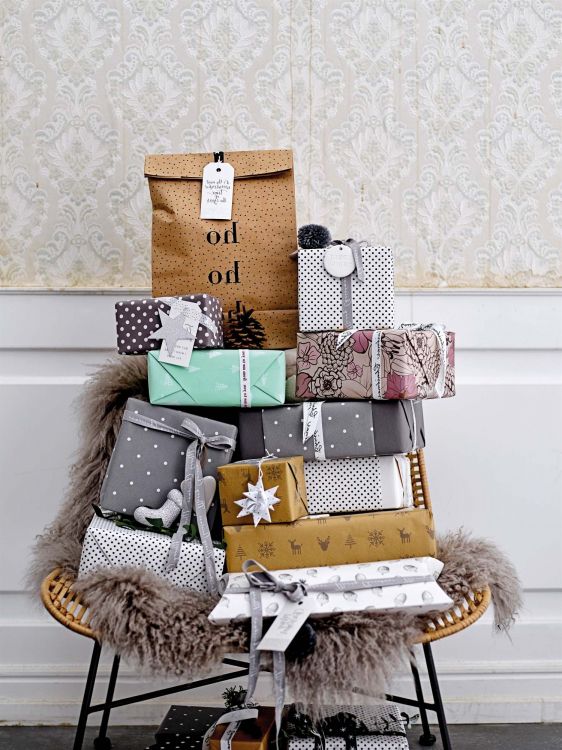 A good option is to get cardboard boxes and paper bags of different sizes according to the dimensions of the gift or larger… to confuse. Throw away the plastic ones, the environment will thank you! Gift wrap (€6.70/roll), washitape ribbons (from €10.40/4), decorative stars (€3) and labels (from €1.60/3); all, from Blaubloom.
20 SOPHISTICATED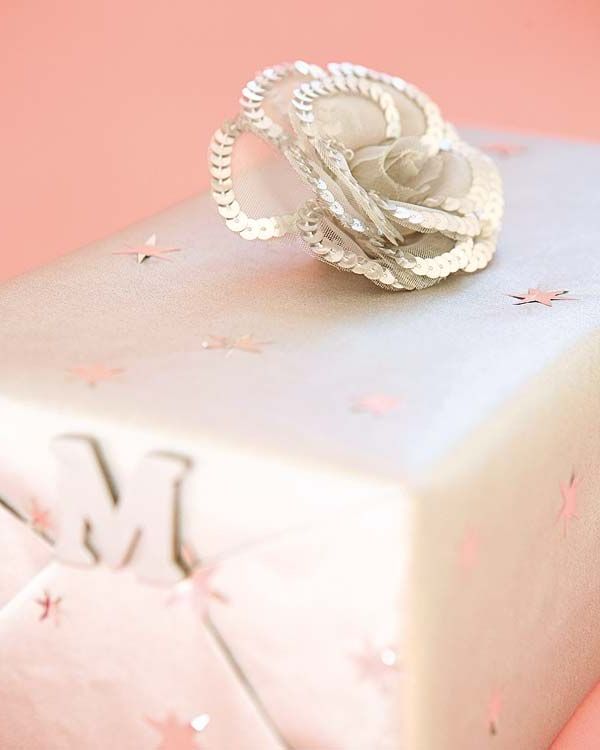 Place the initial of the name of the person who will receive it and paste stars or another Christmas motif. Paper in Depapel. Rose for sale in Almacenes Pontejos. Letter in Verdecora.
21 COQUETO SACK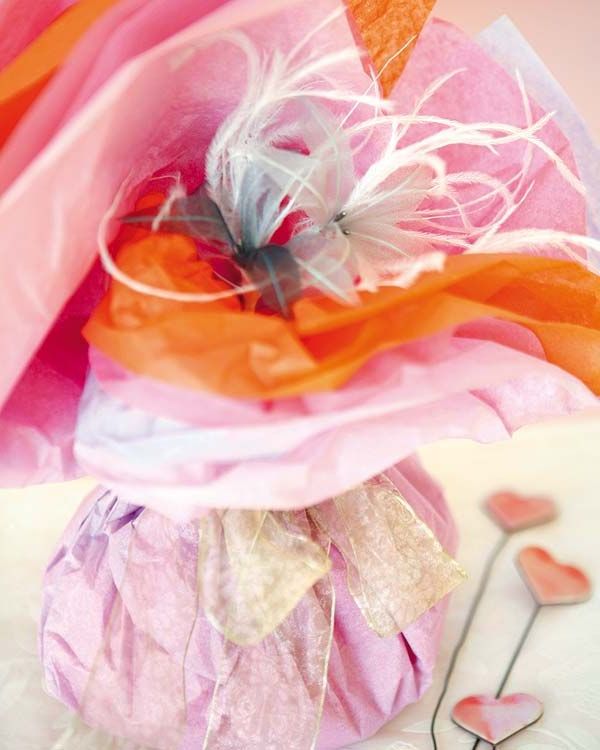 Overlap several sheets of tissue paper, join all the corners and tie them with a ribbon. Paper and tape at Depapel. Ornament for sale in Almacenes Pontejos.
22 VERY NATURAL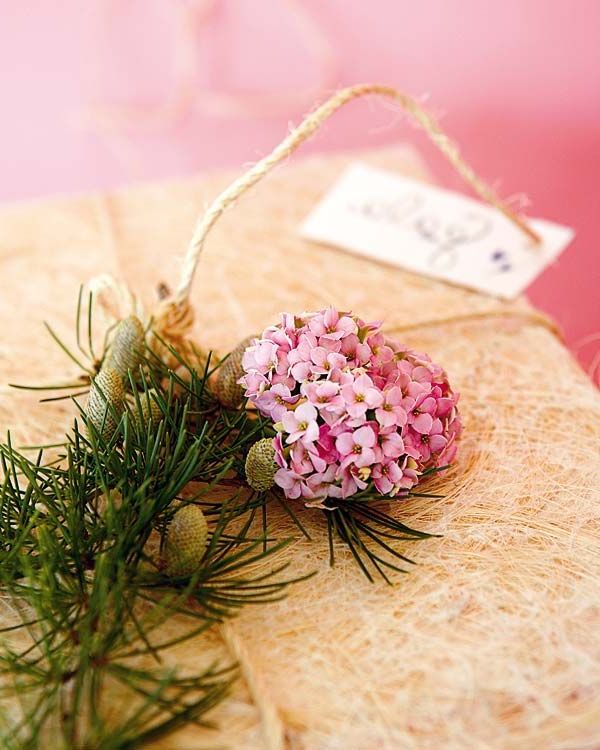 Committed to the environment? Use natural materials. Recycled paper, from Depapel. Natural esparto grass, for sale in Verdecora.
23 WITH BUTTONS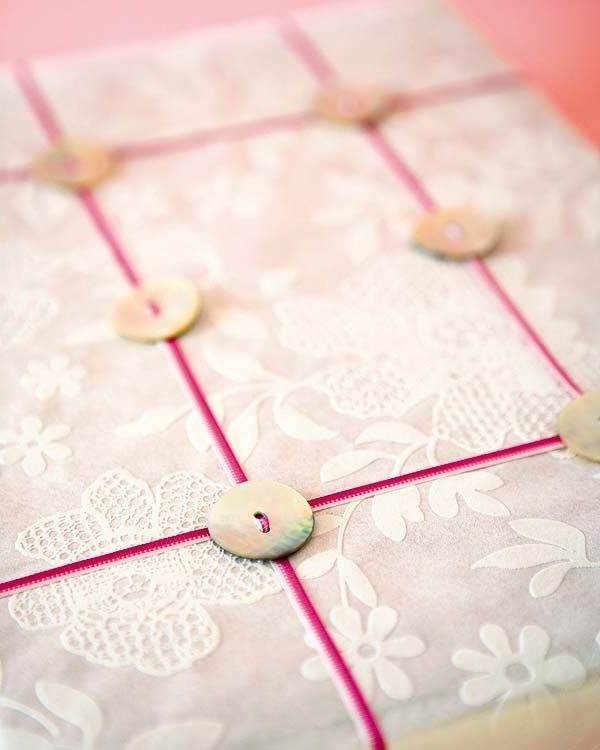 Decorate the package with a narrow ribbon and thread it through the button holes. Paper, from Depapel. Ribbon in Almacenes Cobián. Mother-of-pearl buttons from Almacenes Pontejos.
24 Nothing is more exciting than seeing that the best packaged gift is yours.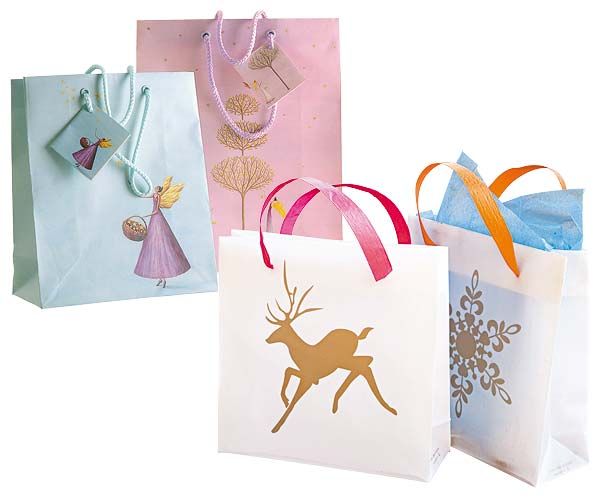 But if you don't consider yourself a handyman or simply don't have time to fight with tape and paper, you can always resort to some nice paper bags. Decorated bags: blue and pink with fairies, in Depapel and white, with Christmas motifs in Los Peñotes.
25 DECORATED BOXES.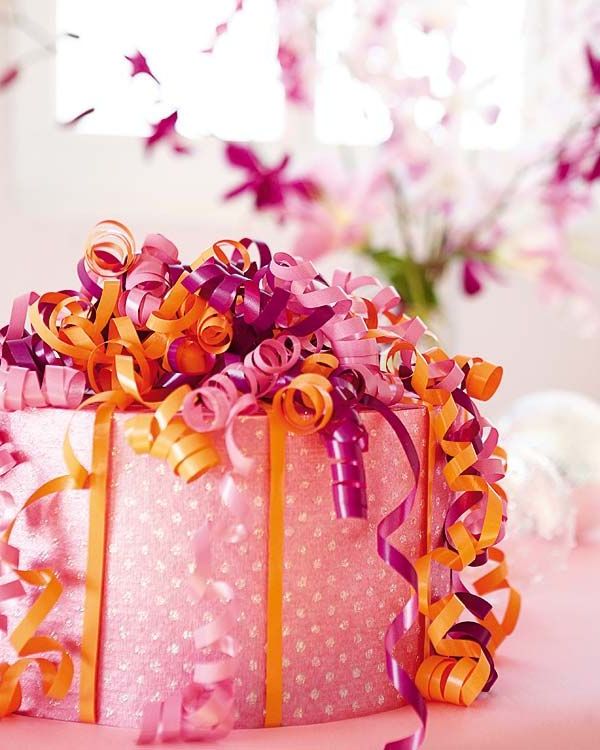 Recover the boxes that you have forgotten and cover them with beautiful papers. This one is from the Depapel store. To keep it closed, surround it with a ribbon and crown it with a thousand colored ringlets. Color tapes.