Vintage decoration is one of the most popular trends in recent years. It is about resorting to furniture, ornaments and architectural details from other times, but which, despite being out of fashion, are still eternally beautiful.
In addition to being able to achieve very nice styles, it also implies savings, since cheap old elements can be used.
Vintage decoration in home interiors
The vintage style is undoubtedly one of the most popular styles in home decoration, since it has an innumerable number of followers, who have made this style a trend in modern decoration. That is why today through this article, we wanted to present you with a lot of ideas, with furniture and accessories from all decades.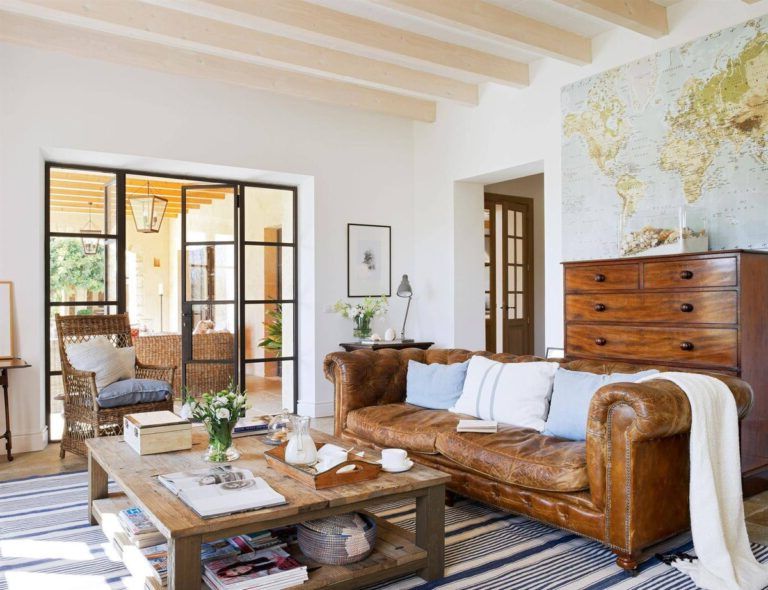 In these first photos, we see a marked inspiration in the decoration of the early 20th century.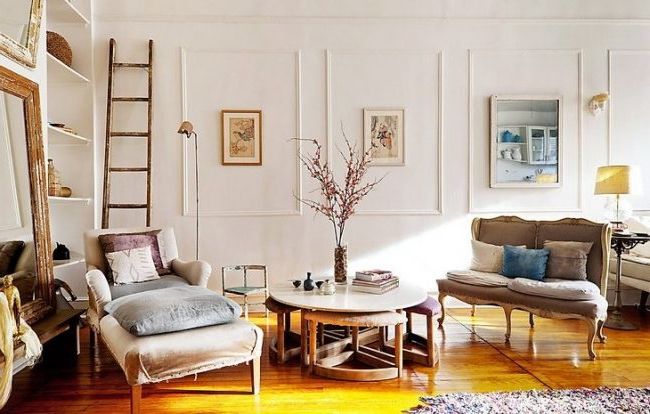 However, vintage style knows no bounds, and in the photos below, the '60s and '70s come to life.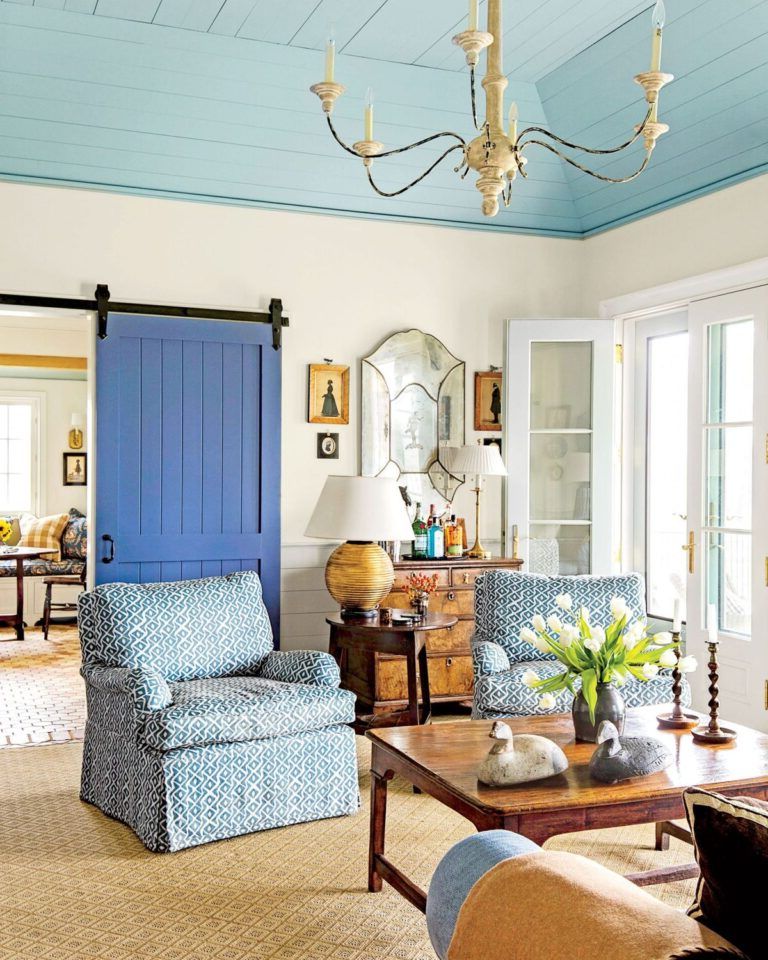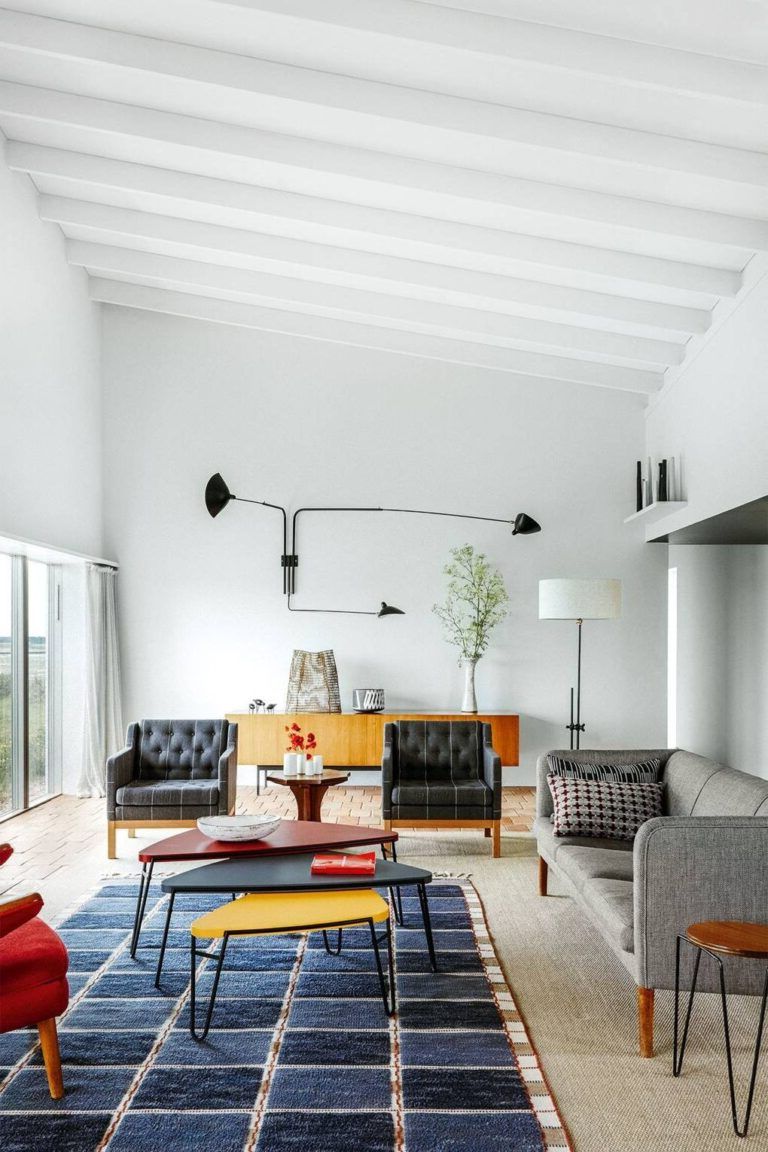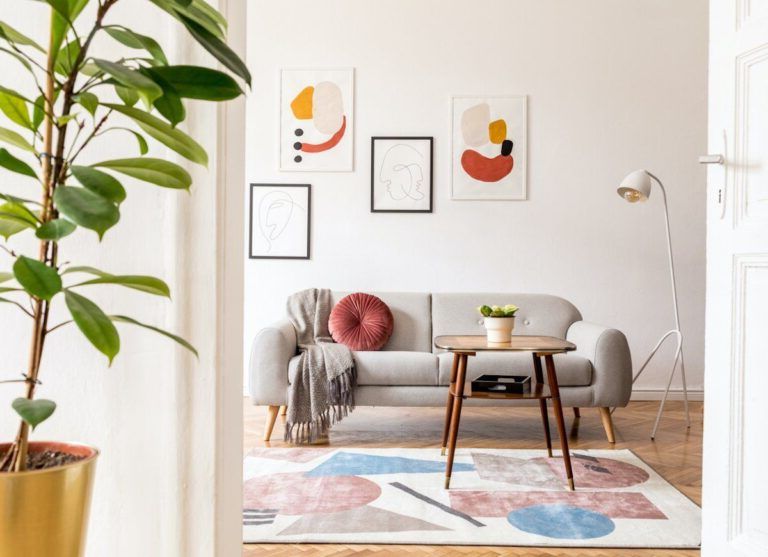 Mix of vintage and modern decor
As you can see, the key to success in this type of decoration is to incorporate old furniture and/or appliances and paint them so they don't look old. In this way the pieces will acquire a very successful visual impact.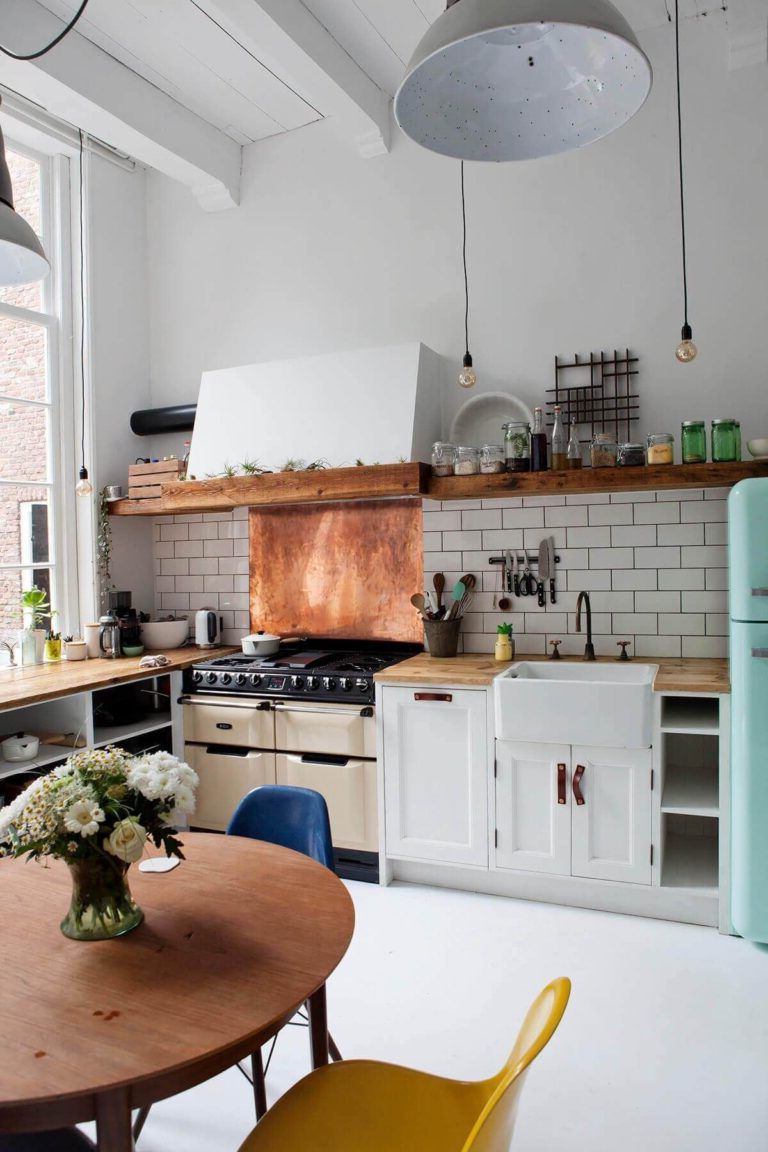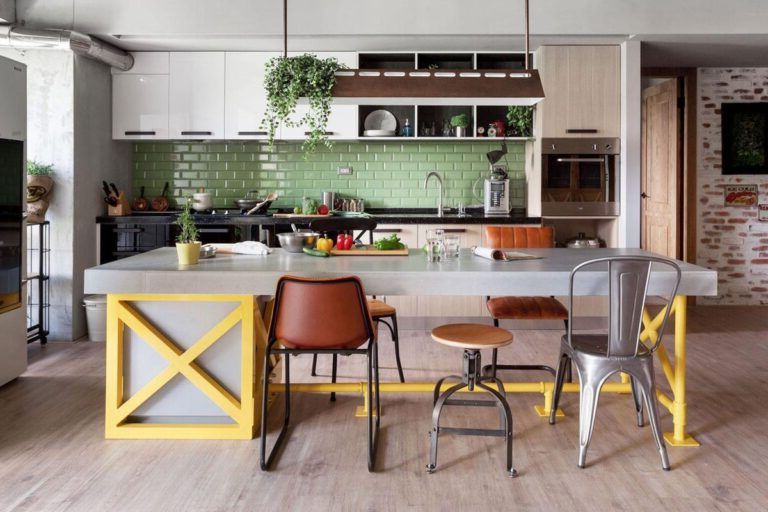 Although the old elements dominate the scene, modern and current elements are also incorporated, achieving a very interesting space for the eyes.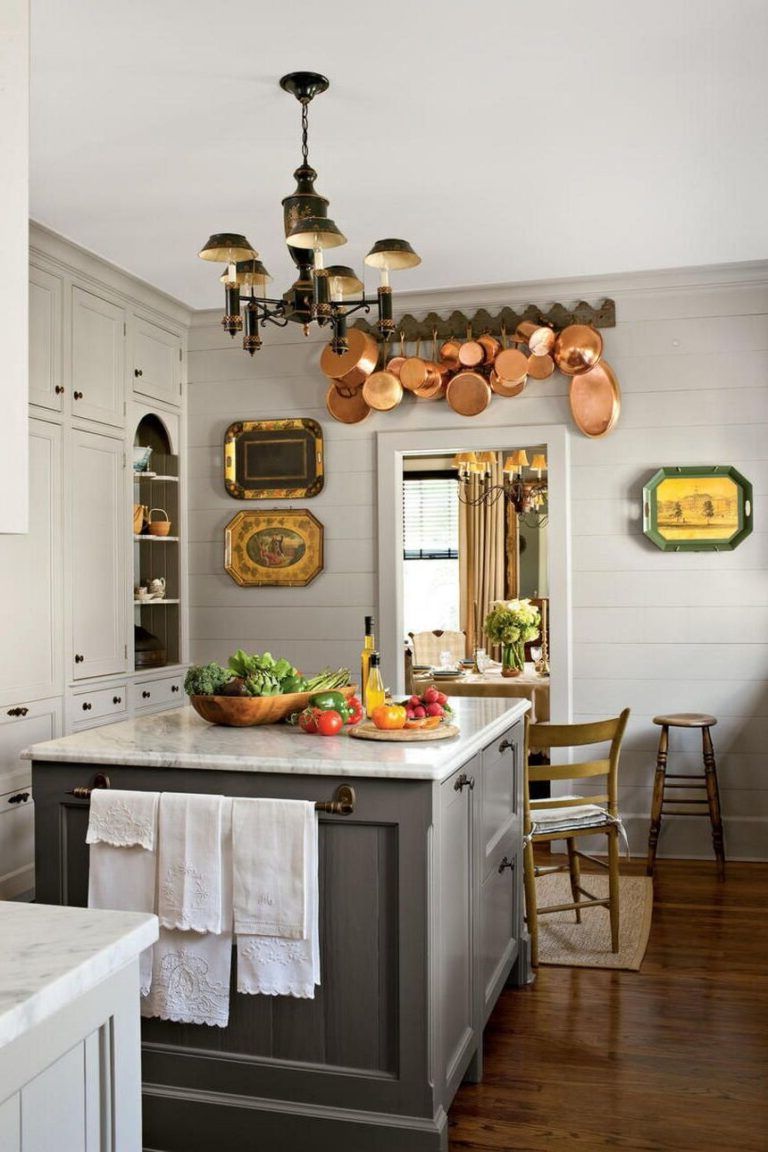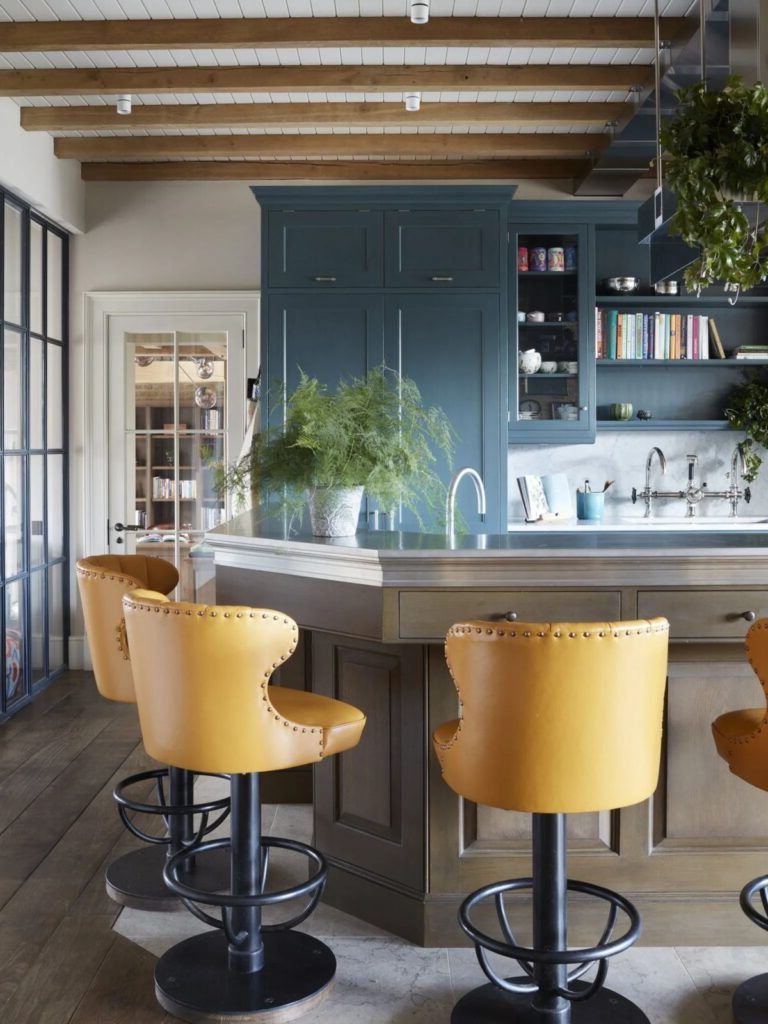 Vintage and Antique Furniture and Ornaments
Those old pieces of our grandparents and even great-grandparents such as televisions, radios, record players, clocks, irons, fans, among many other pieces, can be the best solution to achieve a vintage decoration. If these pieces are placed with good taste and criteria in our spaces, they can help us benefit from a different style.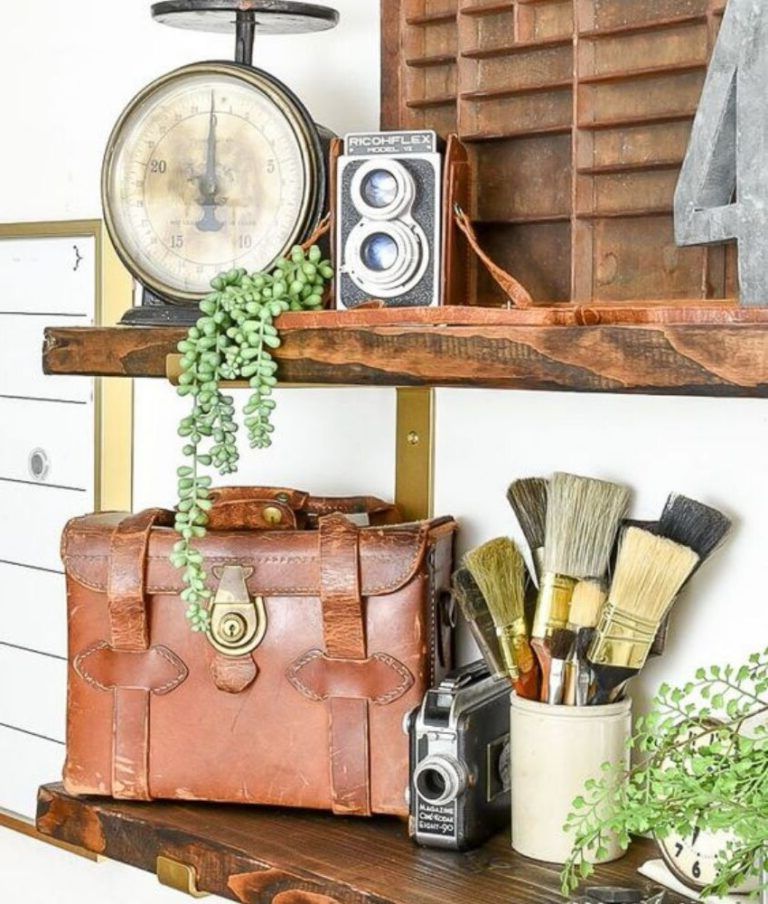 As you can see in each of the photos that we present in this article as an example, these pieces can really completely change the appearance of our living rooms, bedrooms, dining rooms, kitchens and even bathrooms. These examples can be very useful to all those who love the design that these pieces offer, but who have no idea how to make them part of their interiors.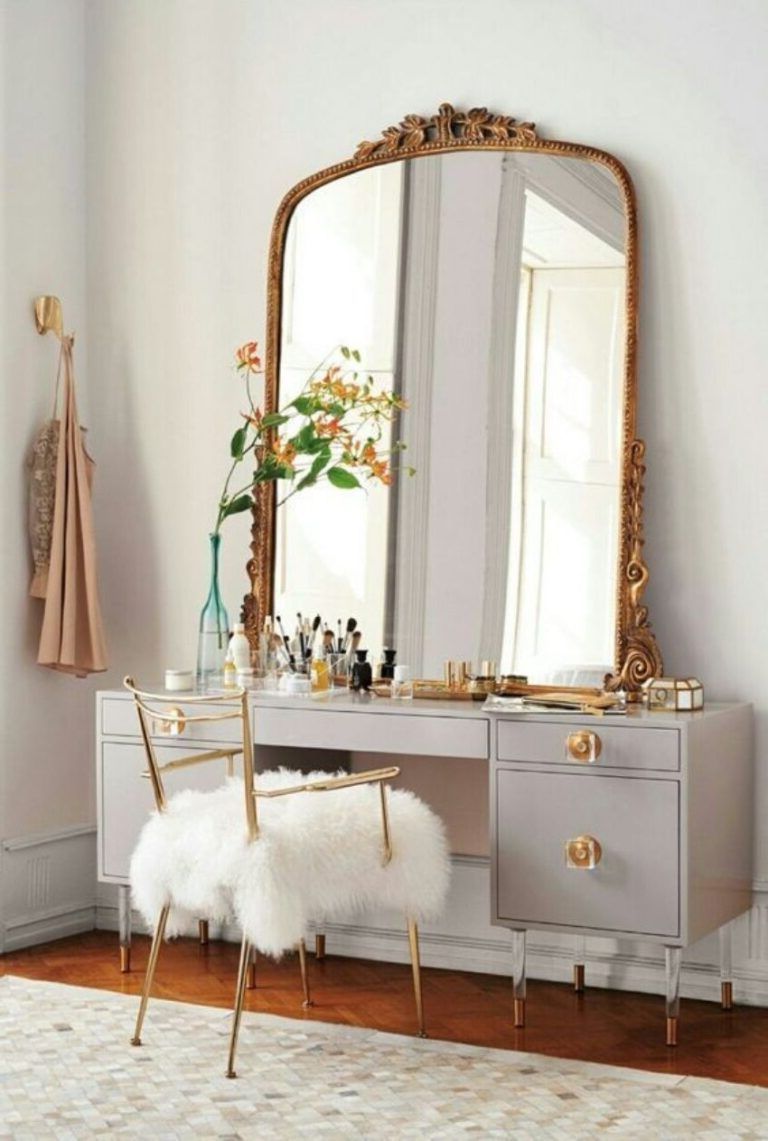 As you will see, there are as many strategies as there are inhabitants in the world, since the combination of these elements with the furniture and other accessories that give life to their spaces are totally dependent on the taste and creativity of each one; which is also ideal for all those who enjoy personalized decoration.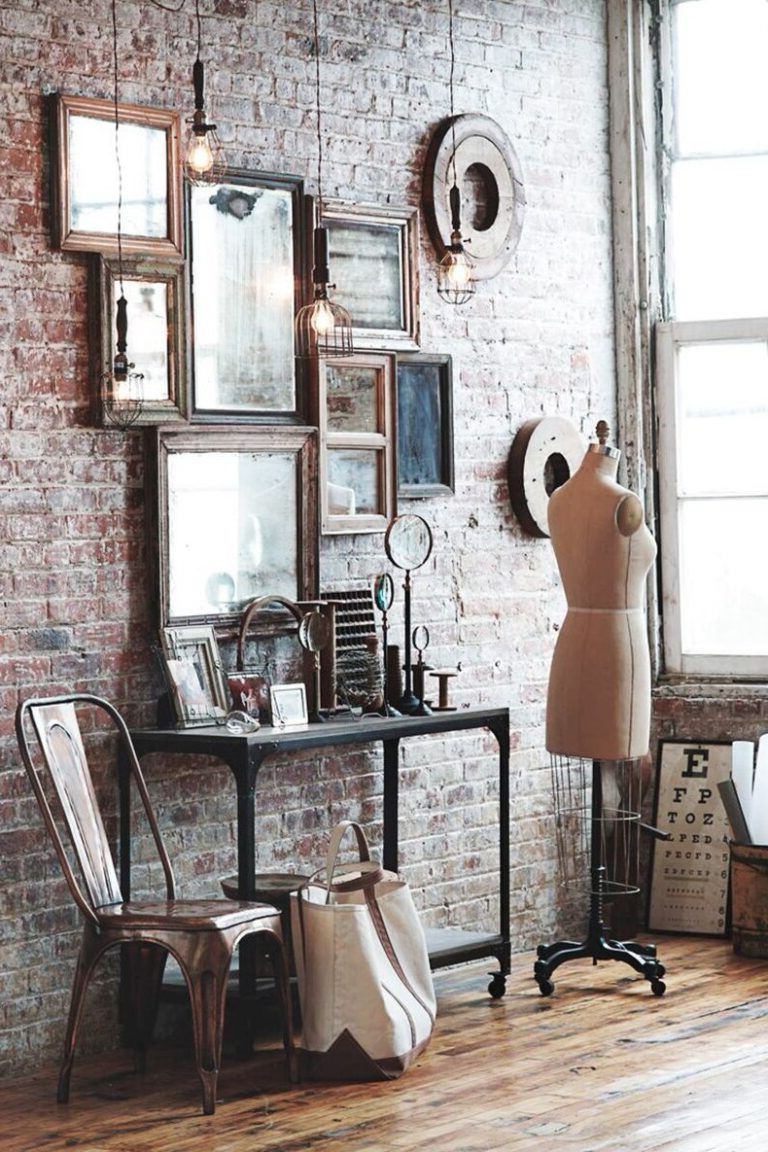 A good way to find interesting old pieces to make this type of decoration can be by going to an antique store. There are so many lovers of this type of pieces that there are stores that are especially dedicated to marketing them.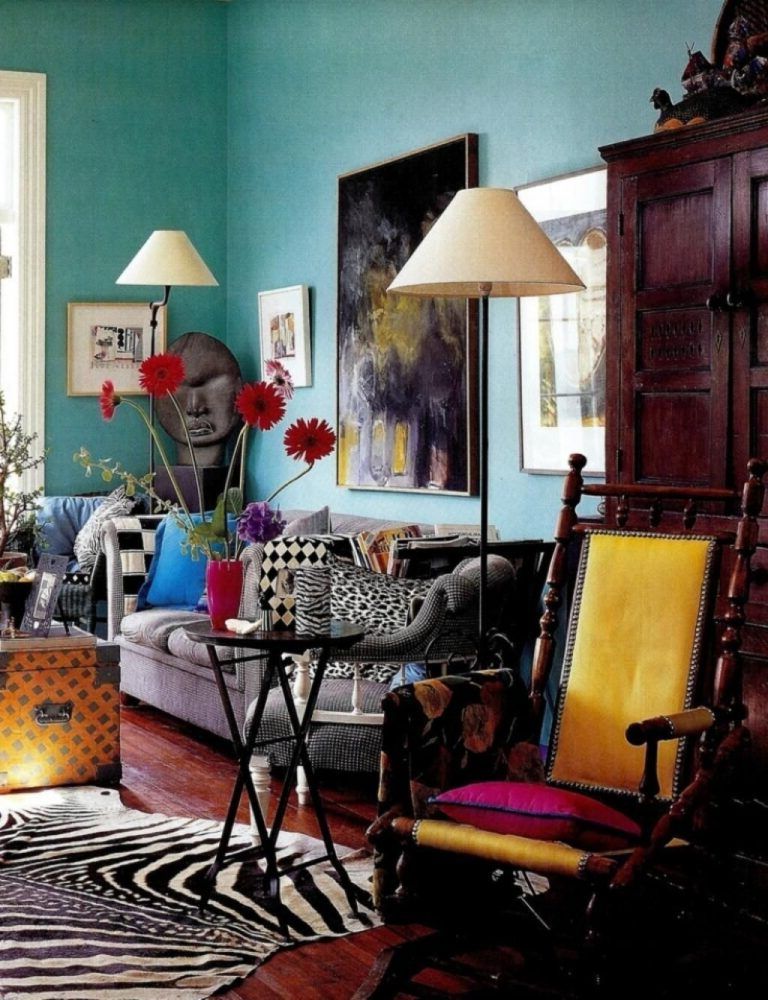 Trunks
Trunks are usually a widely used accessory in vintage decoration. They allow us a strong addition of style in our interiors, while benefiting from a better use of space. They allow us to gain space and better order in the different environments.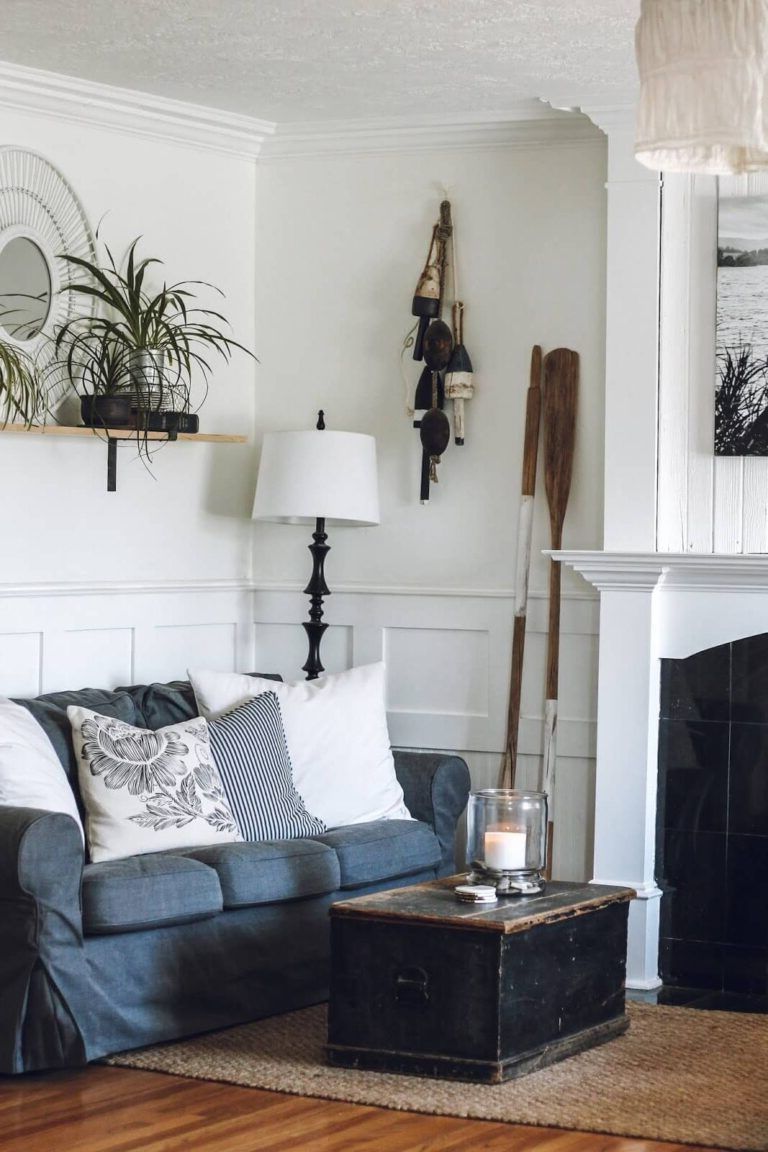 In addition to the wide variety of sizes, colors and materials in which they are built, they can be easily adopted in our decoration, regardless of the style we have chosen for it. Not to mention that they can be incorporated into the decoration in infinite ways, that depends on the creativity of each one.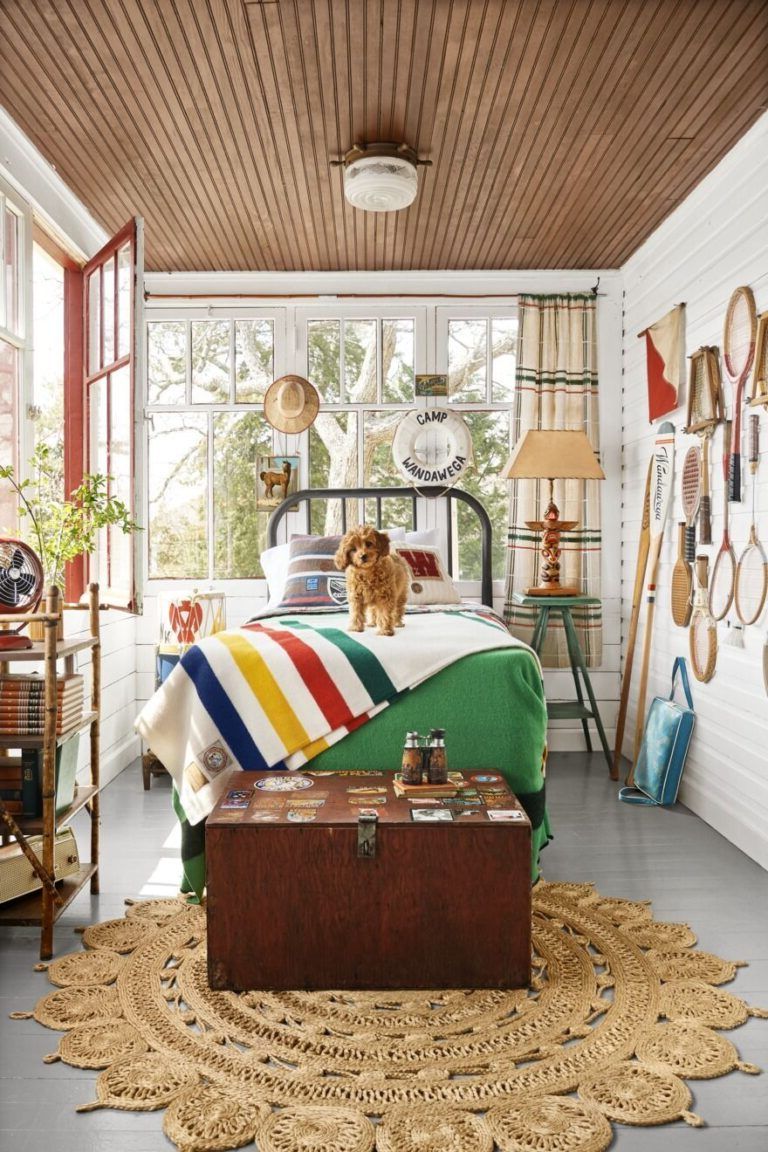 We can use them as simple decorations, as tables or even as seats.
Chandeliers
For all lovers of warm, comfortable and above all romantic interiors, there is a type of lighting that greatly favors all these characteristics in our home. Of course we talk about the incorporation of candles of the style that we like the most arranged in candlesticks as a form of alternative lighting in our homes. They can perfectly complement a vintage decoration.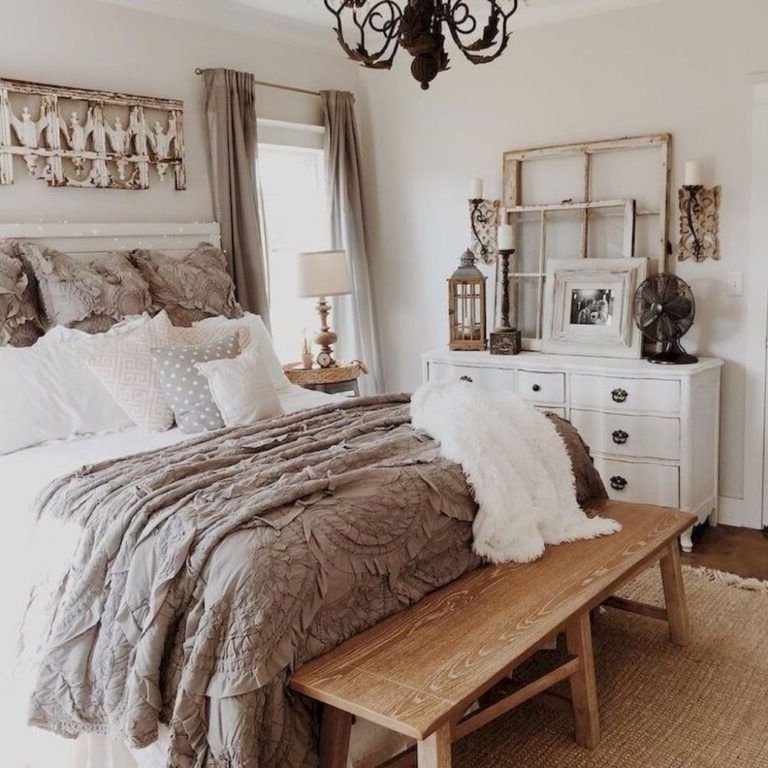 Ideal to use mainly for special occasions, such as a romantic dinner, with family or friends, as it is an excellent way to recreate environments where warmth and harmony reign.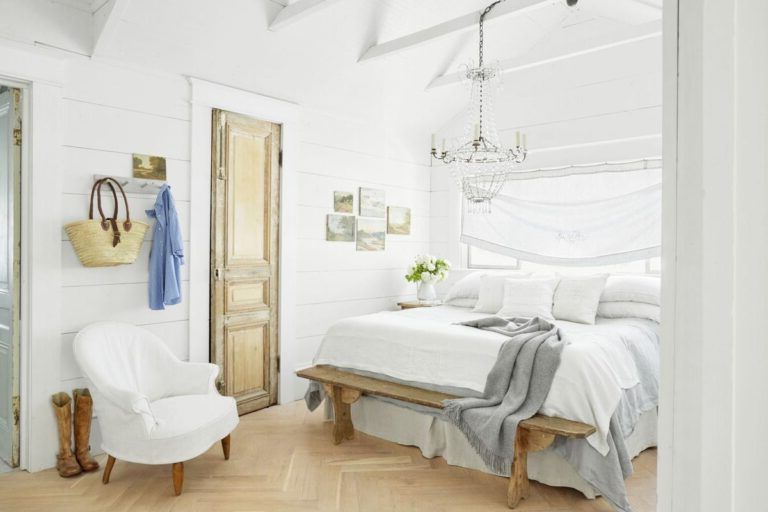 The incorporation of chandeliers can become a focal point of attention in the decoration of our spaces, since they provide a high dose of style and good taste.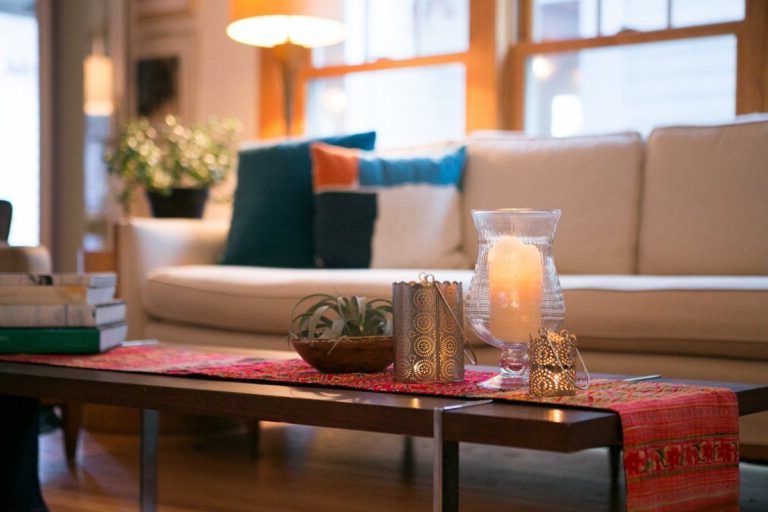 In addition to the wide variety of styles, materials and colors in which they are currently offered, it allows us all to find a type of chandelier that is compatible with the style of each of our spaces. So that we can all achieve greater personalization with them.
Old stairs
We are going to think about things that we have always thrown away and now we will see what we can reuse as a decorative element. This is called recycling, which is very fashionable today, and is becoming more and more attractive. You can decorate interiors and recycle with the advantages that the same implies and also save money, collaborating to control waste. We already know that every day objects that can still provide other functions are discarded.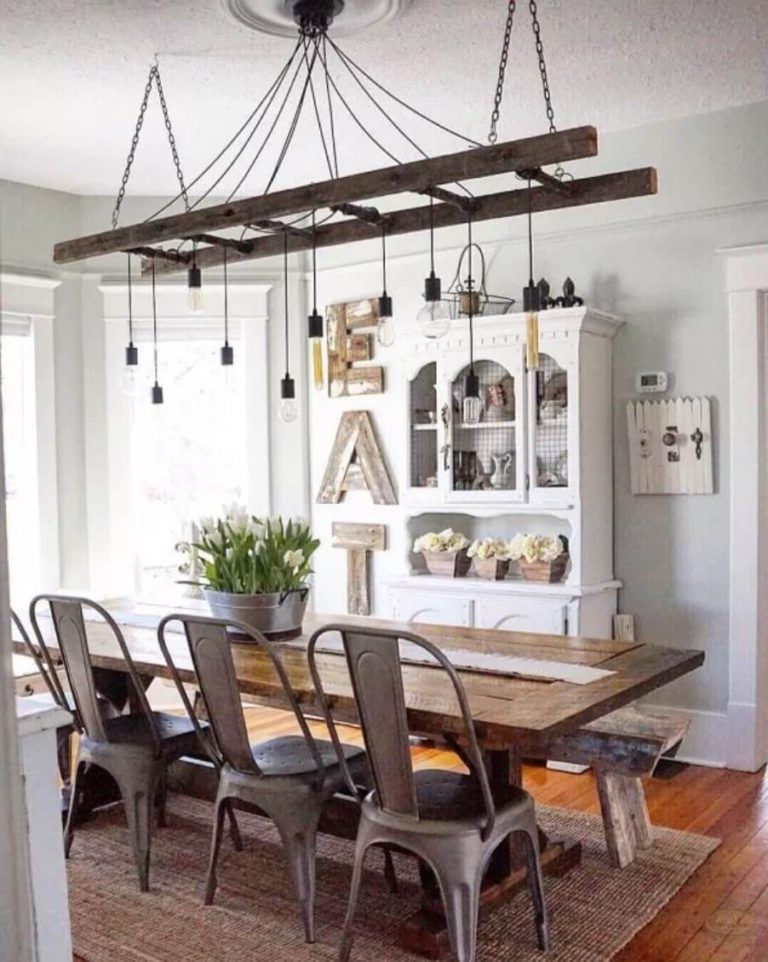 Today we are going to choose stairs to decorate interiors of the home, it is not that we have many at hand, but some stairs return to their original destination very soon and although they no longer serve for it, they serve to place them as a decorative element, which is also very functional. You will now verify that it is so. To take advantage of the stairs within the decoration, we must do a little work, put them in good condition, give them a touch of paint or a coat of lacquer if we want them to look
vintage.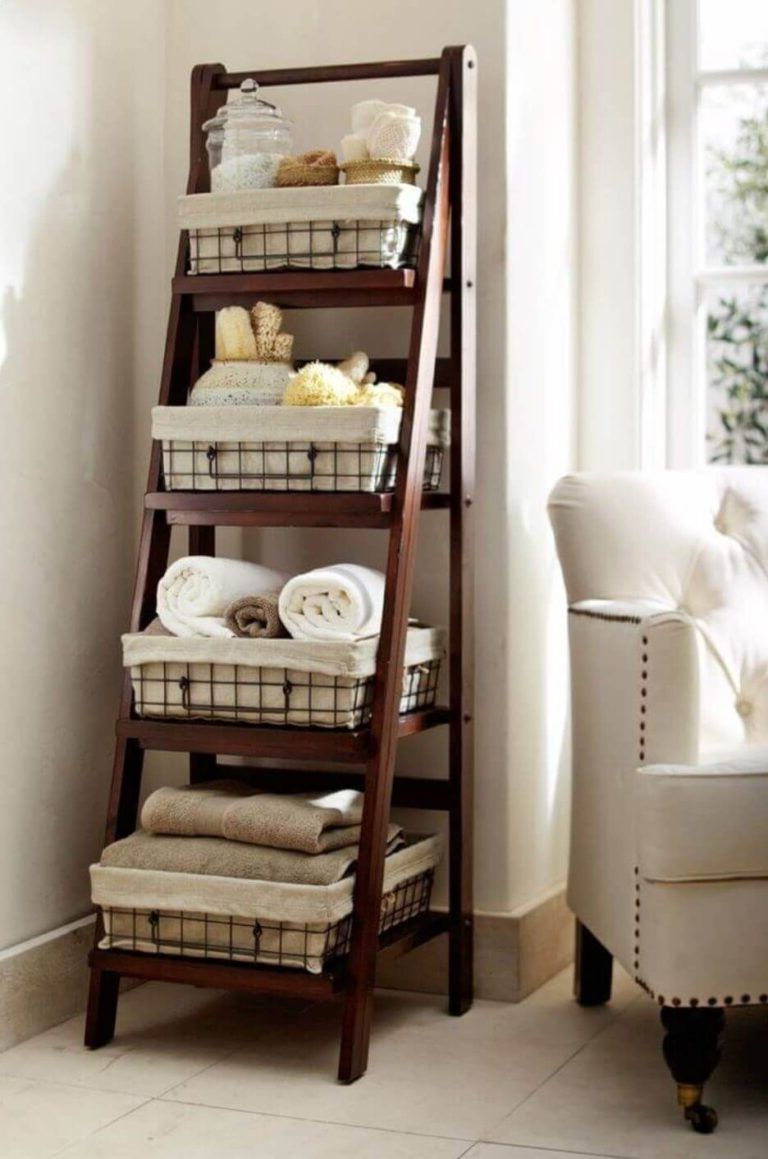 Also, and this is very important, place the bases to hang well from the ceiling as you can see in the first image, where they are intended to decorate but at the same time serve to place some lamps. We save space with a very attractive decorative sense. And safety means strong fasteners.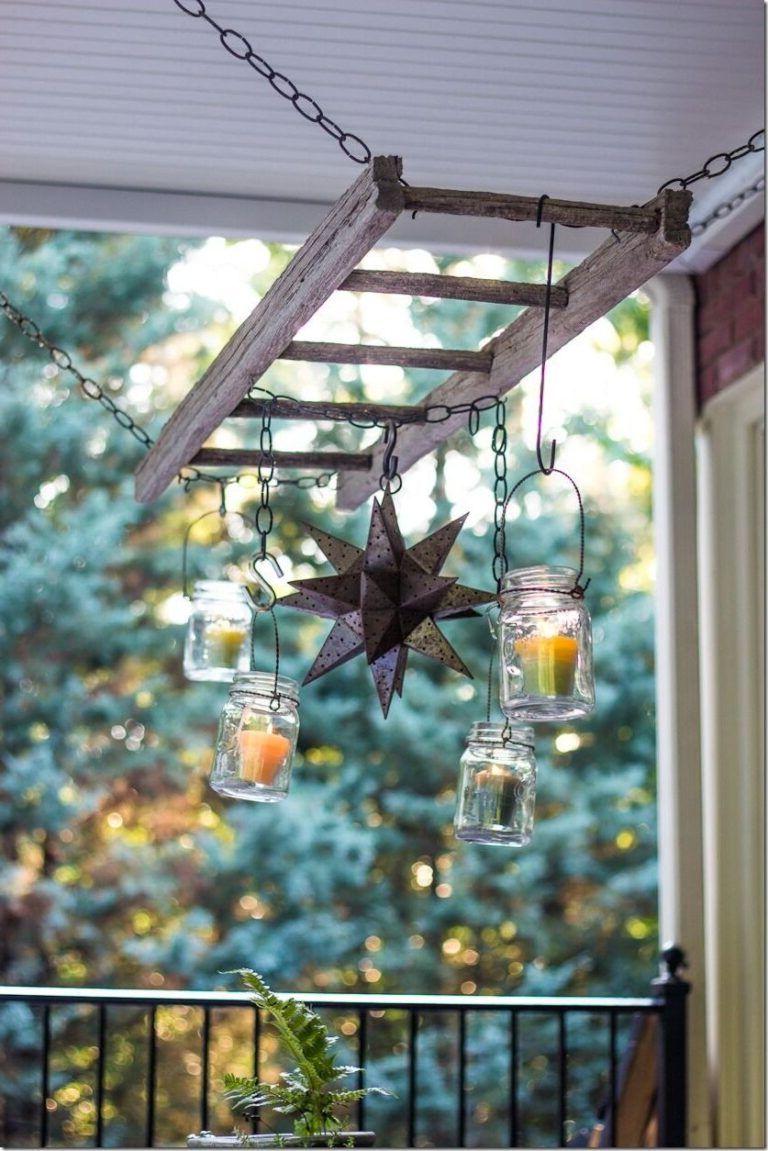 But in addition, we can take advantage of them on the floor, placing them in a corner of the kitchen to place details such as napkins and cleaners. We can also use them in the bathroom, to place towels and other items. It is a cute detail, don't you have an abandoned staircase at home? Now you can turn it into something that will brighten up the decoration.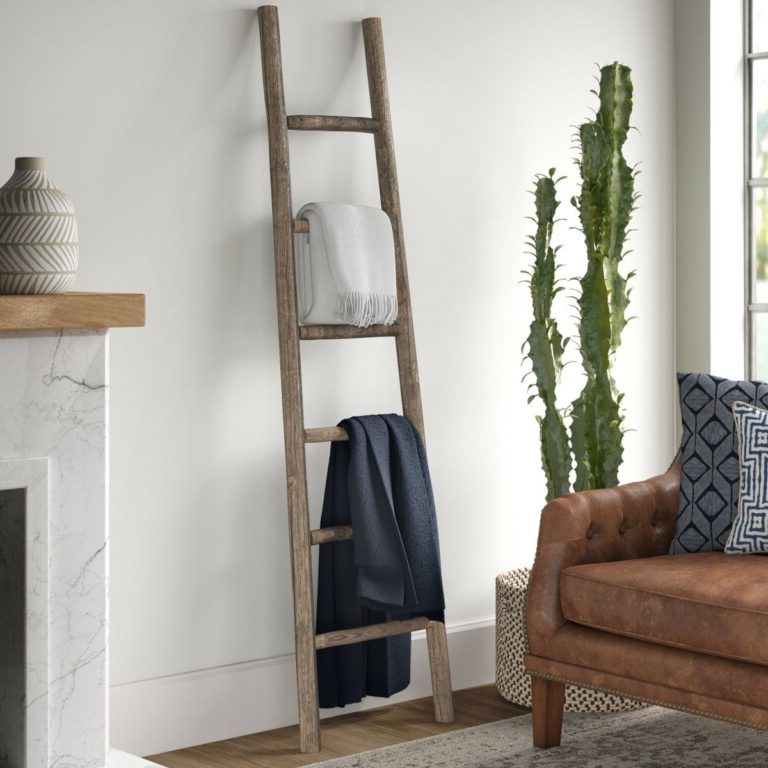 Recycled vintage organizers
One of the great female weaknesses is jewelry and costume jewelry. It often happens that we have a lot of accumulated accessories that we don't know where to store and keep. That is why today we wanted to present some creative ideas that are ideal for hanging necklaces, earrings, rings and bracelets so that they remain protected from tangles and breakage.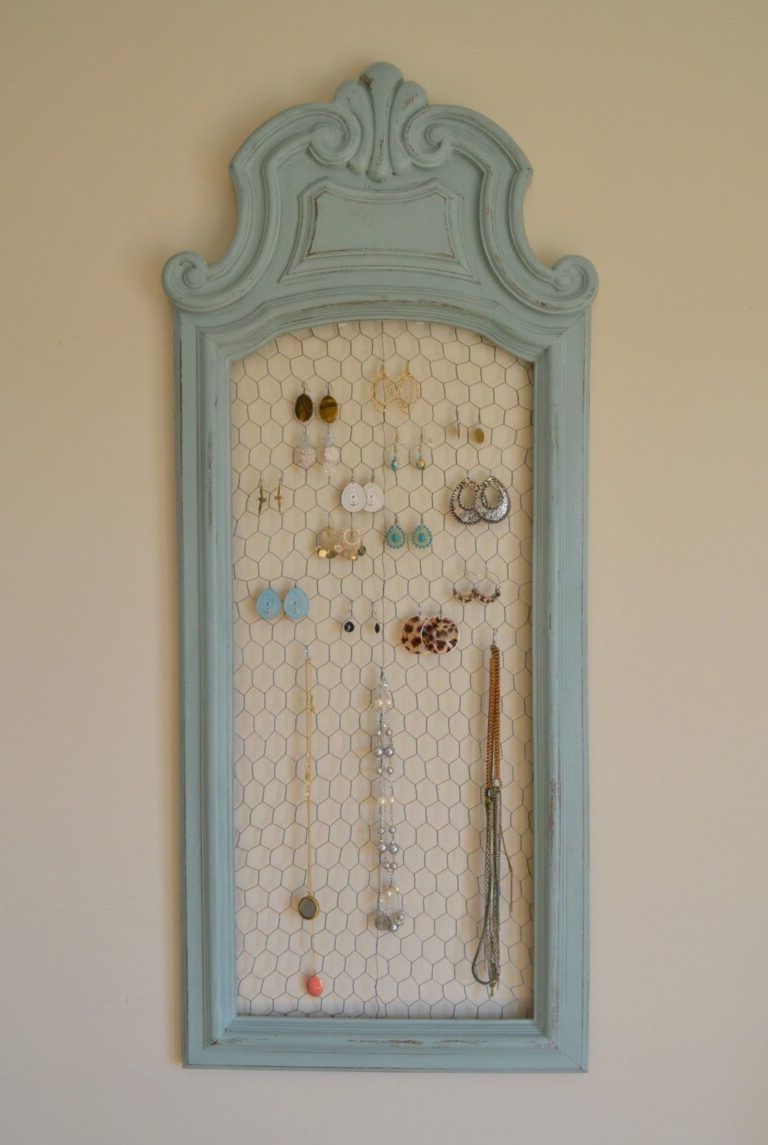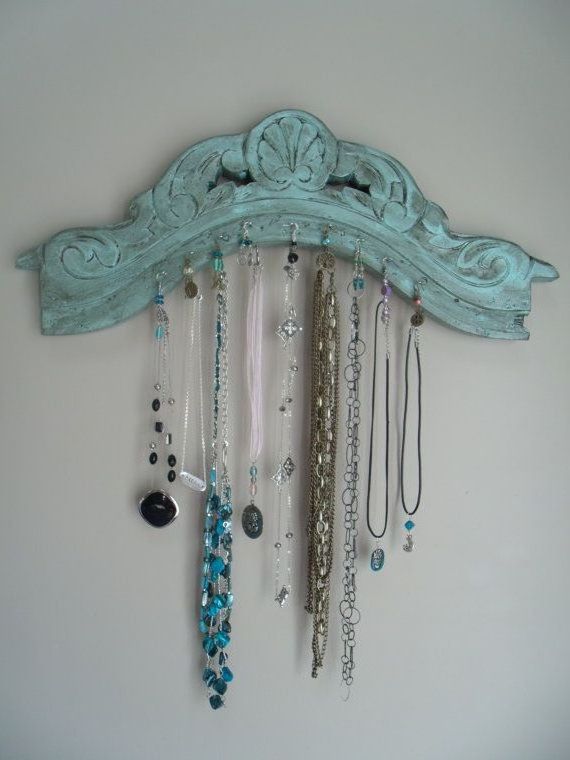 Not to mention that the touch of vintage style in which this proposal is presented makes it possessor of enormous charm that can make it a perfect accent for the walls of your bedroom. It also turns out to be a really very simple proposal to carry out and requires cheap and easy to get materials.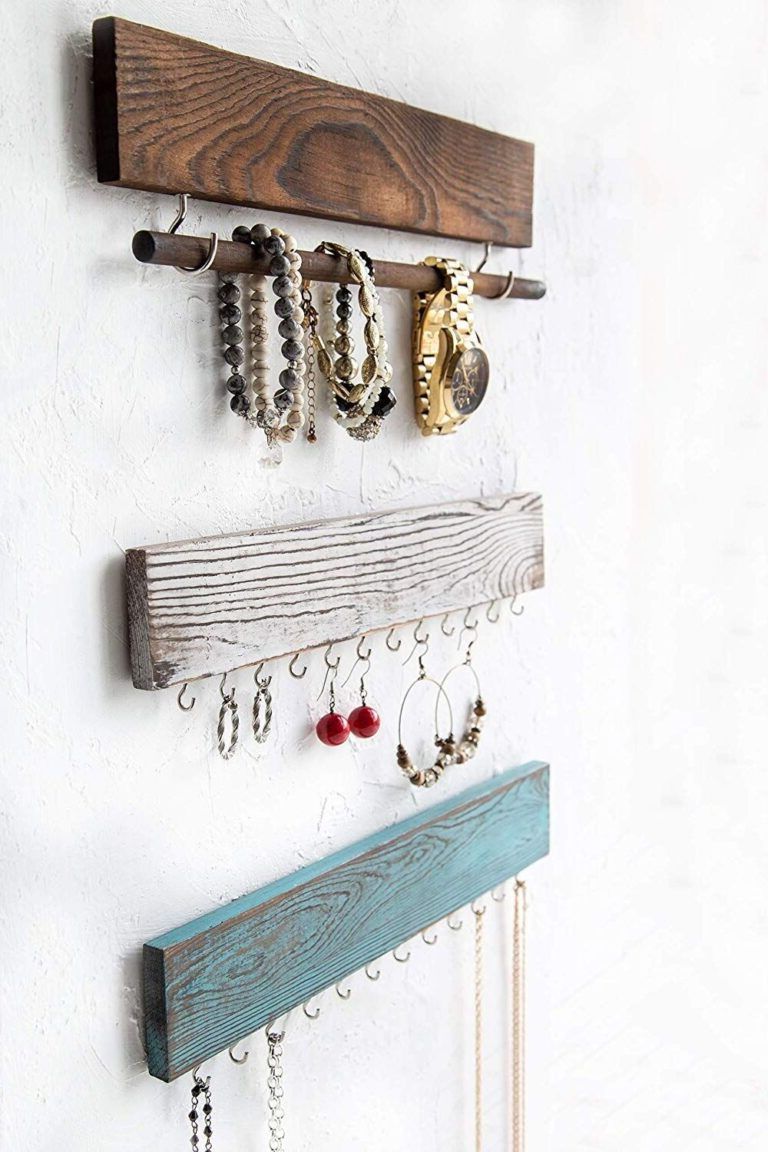 Since we will only need to carry out the proposal, an old wooden chair back and a few hooks to place on the back, where all our jewelry will then be hung and to finish it only remains to give the wood a coat of paint to preserve it longer.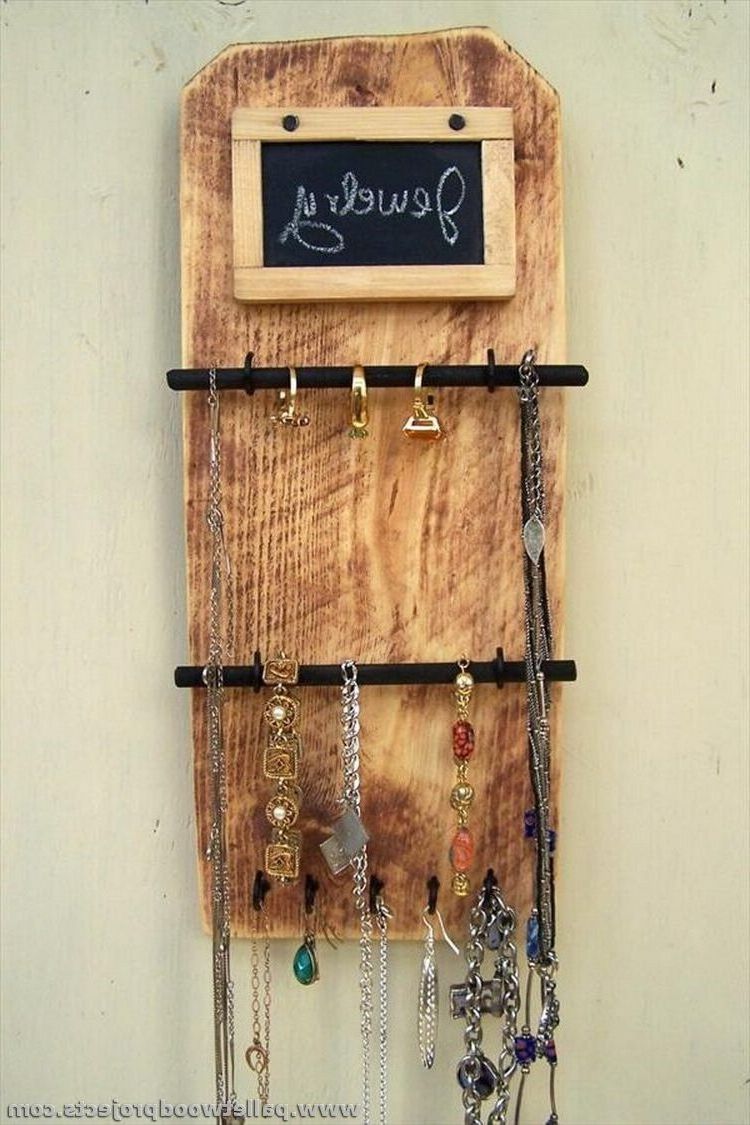 Vintage clocks
Wall clocks are one of the easiest ways to add a vintage touch to your decor. We will see some examples below.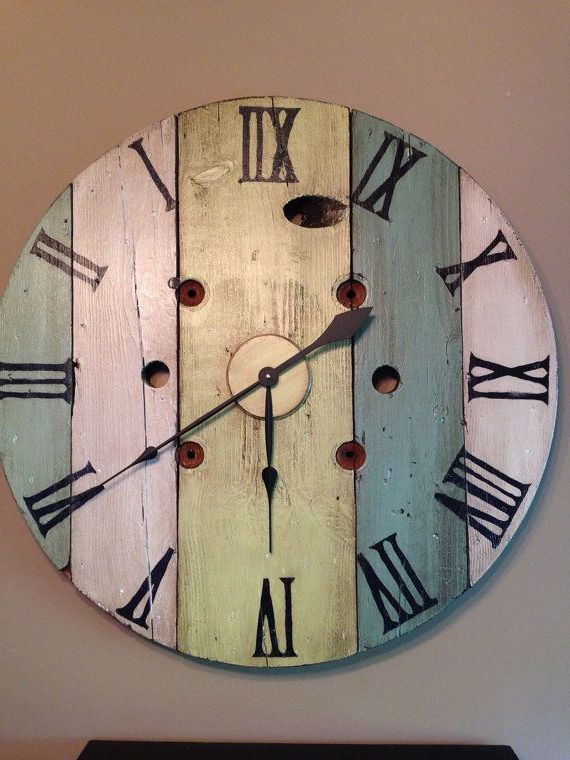 What a great time was that of rockabilly, rebellion and freedom. A dark side and a tender side looking for a place in the world. It is one of the favorite times in vintage decoration, due to its great personality and interesting aesthetics. Here we see a beautiful wall clock that can help us create this style.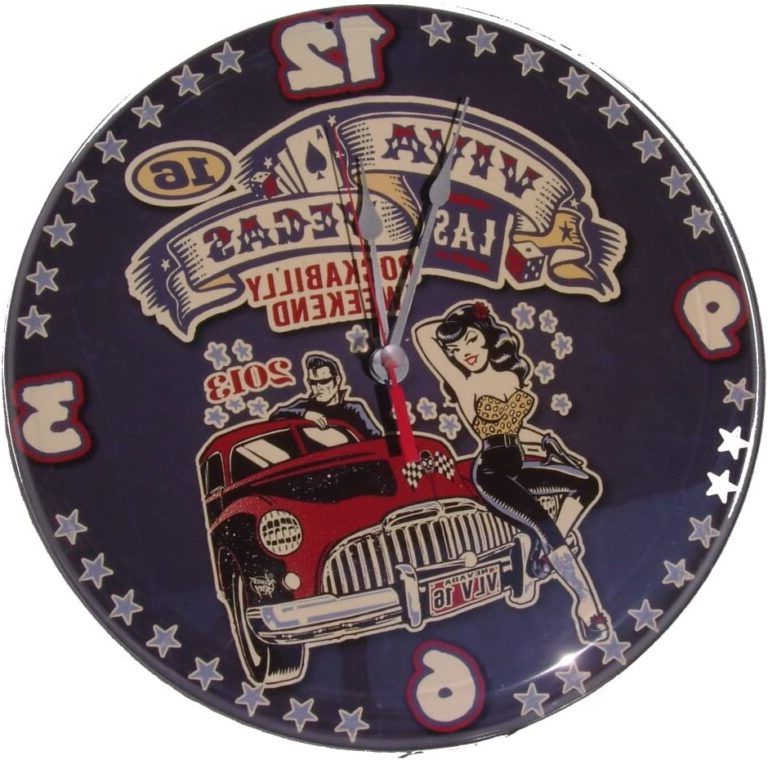 Some girls will not see the appeal but it can really have its charm on a white wall near a black leather sofa with a palm-type houseplant and with the typical decoration of that time.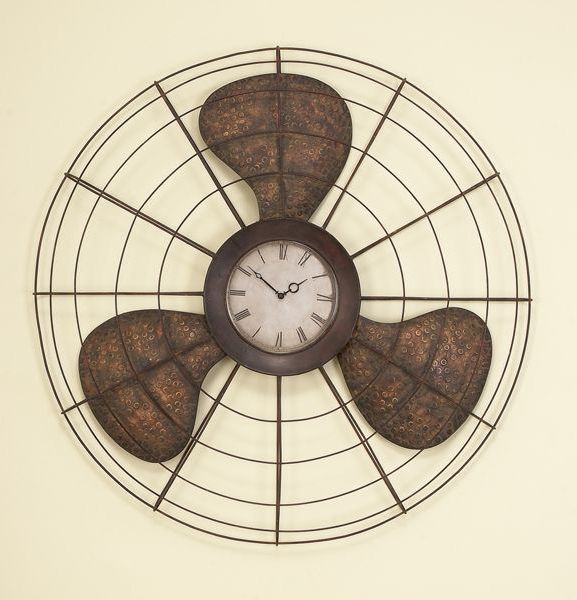 Other parts of the car can also be used, for example old license plates. Or an old fan.
Vintage posters
The vintage decoration is inspired by decorations of all styles and eras. If you like country-style homes, you can incorporate a rocking chair and lots of plants around the windows, or decorate the walls with welcome signs or other ornamental signs.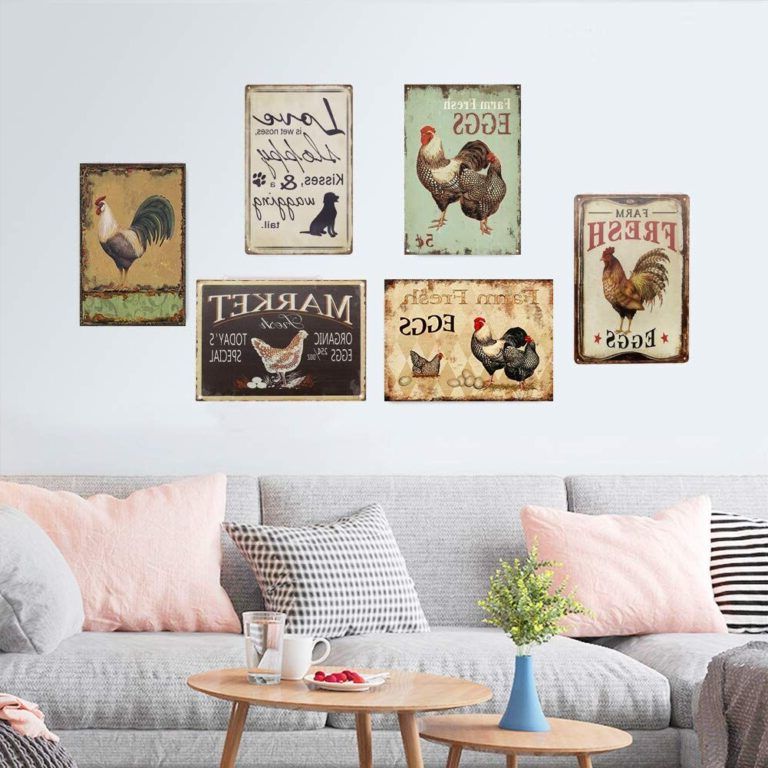 There are certainly many types of plates for a country style house. You have from the typical wooden ones that do not have to be hung from the door, to small forged metal sculptures that can well be on the wall or on the door.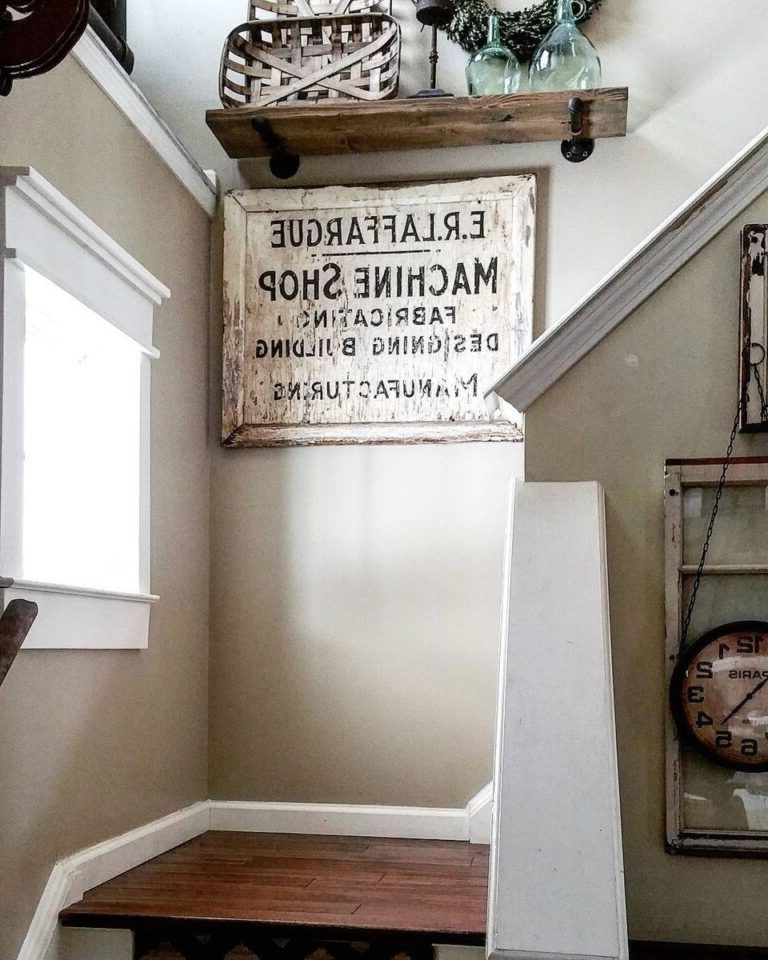 Here it is common to find the name of a "Villa" with its year of construction and the family surnames, they are usually on ceramics and are often seen in southern cities.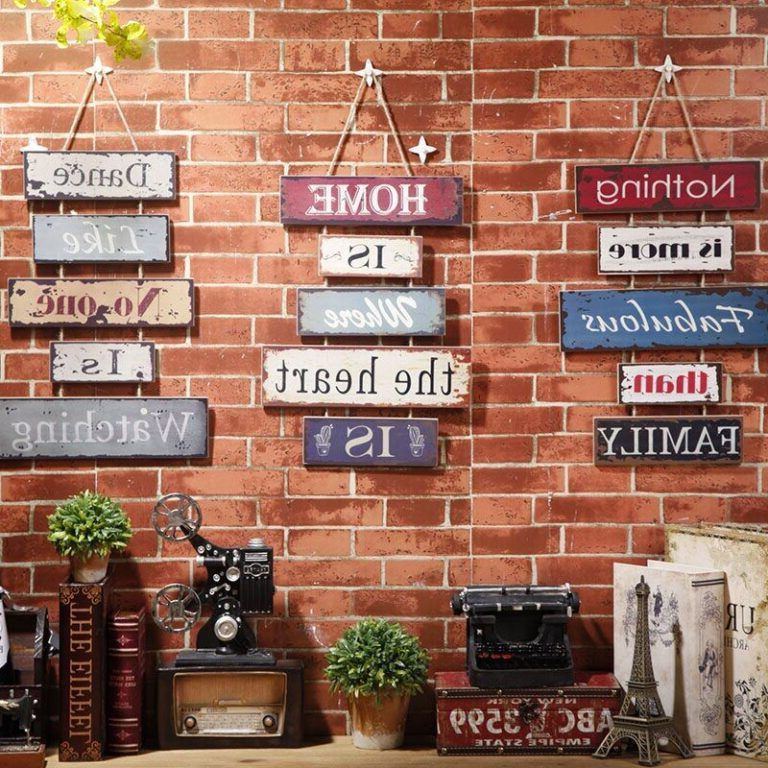 Finally, note that with four nonsense you can get a lot out of country decoration, you can also mix many similar textures and styles to give us that cozy atmosphere we are looking for. For example mix vintage or farm elements.