Furniture, accessories and games so that your little ones find magic, fun and fantasy in their day to day life.
Ideas to create fun spaces where the little ones live great adventures and dream of incredible worlds.
We play pirates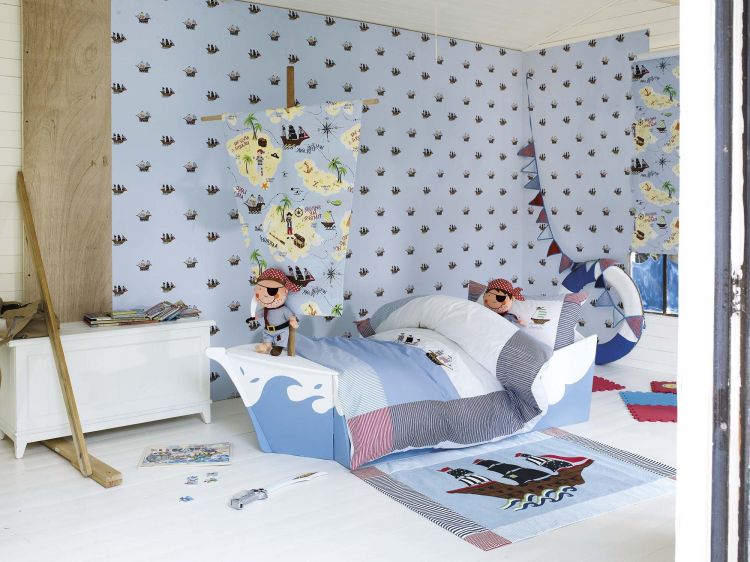 Help your child create their own adventure with fun duvet covers, wallpapers, cushions, curtains, rugs… Ask them to help you and adjust it to the available space. Surely you get a comfortable and fun place!
Pirate room: cover and cushion, Treasure Island, € 94 ; wallpaper, € 135, and a roll, 53 cm wide x 10 m long. All from Laura Ashley.
Indian territory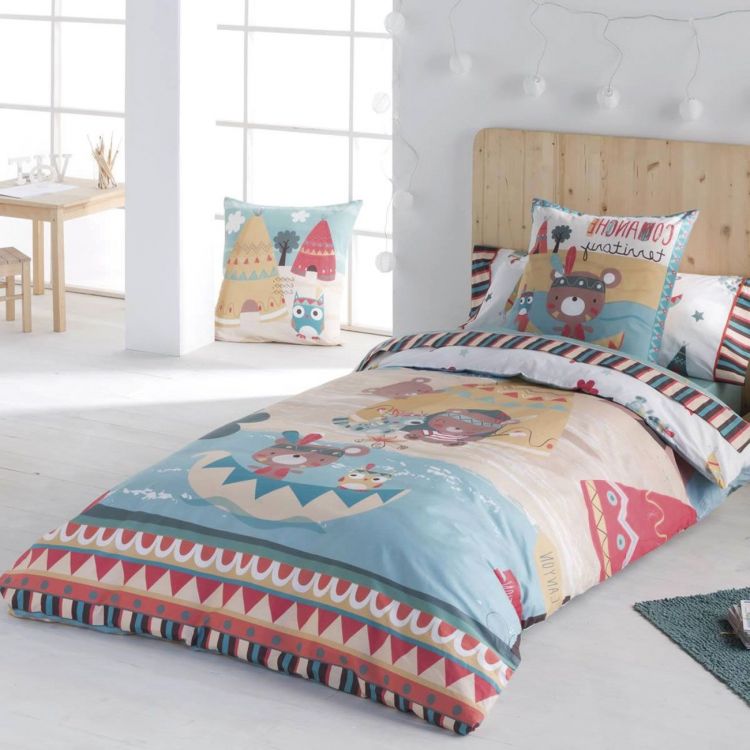 How children love to play cowboys and Indians! They let their imagination run wild and make their bedroom a Comanche village or a western fort, where they feel free and happy.
Encourage your fantasy, dressing your room with textiles, accessories and teepees, like this Indi collection, by Donurmy.
Themed textiles that spark your imagination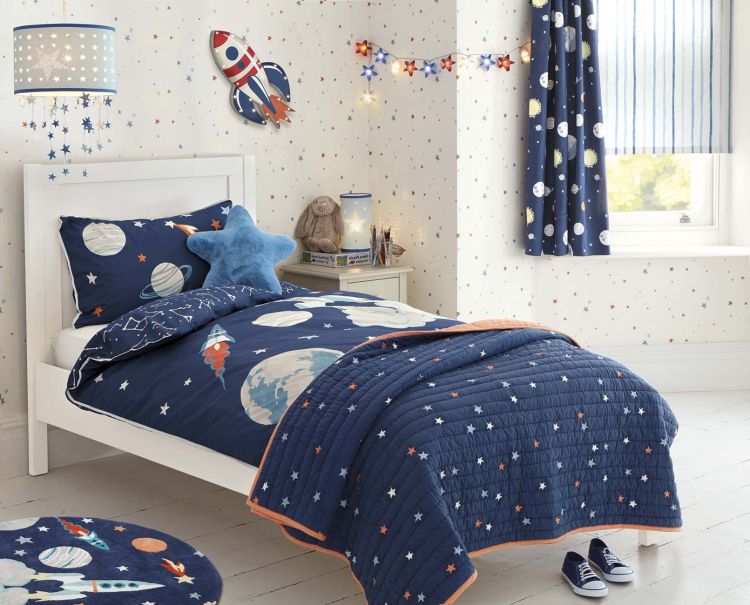 In children's rooms, not only do they sleep, they also play, study and imagine the most magical and incredible universes.
All from Laura Ashley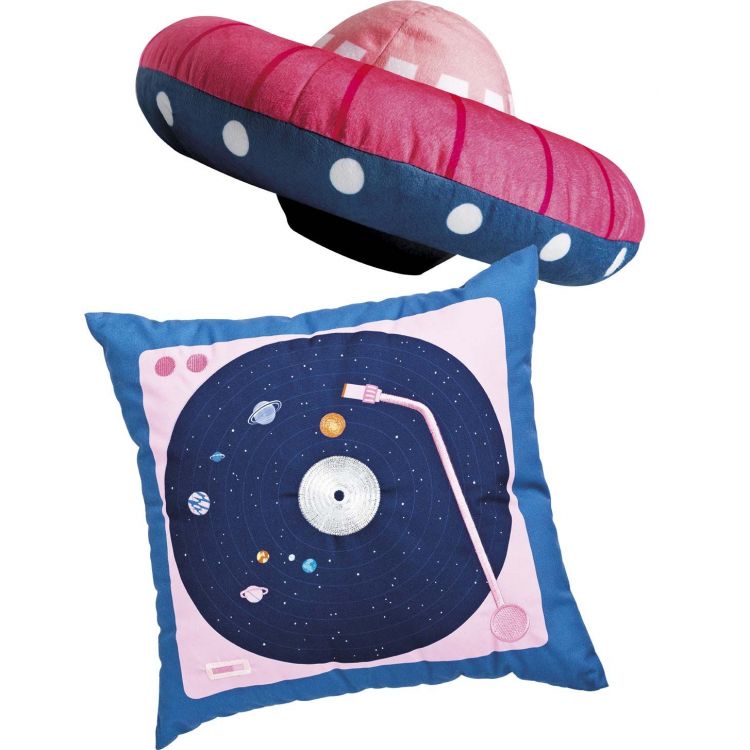 Dress your bedroom with original accessories to live a great space adventure.
spaceship cushion, €4; cushion with planets, €8, at Flying Tiger Copenhagen.
At the table… let's play!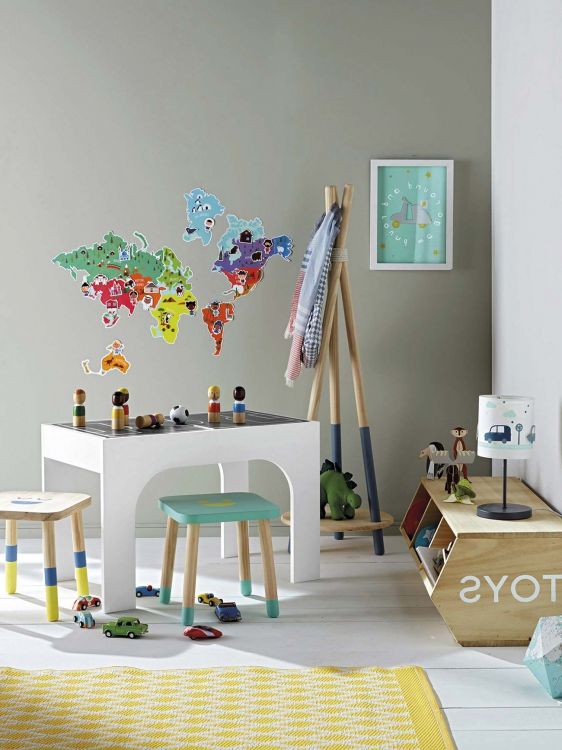 Your child will have a great time with this 2-in-1 desk with a reversible top.
On one side you will find a race circuit serigraphed and on the other, a blackboard with a soccer field. Wonderful!
In addition, under the board they have a compartment where they can store their favorite paintings, cars or dolls.
Spaces to play, learn and grow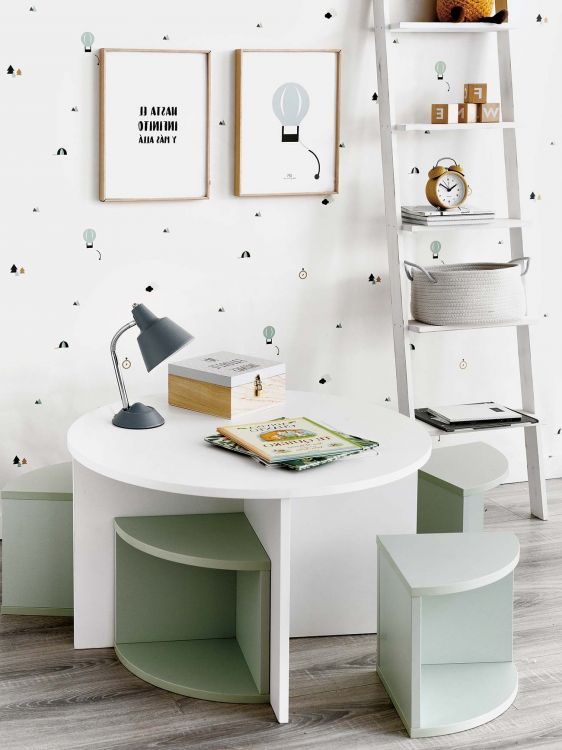 In the preschool stage it is advisable to put children on a table at their height, so that they can carry out tasks such as painting or playing with plasticine and improve their fine motor skills.
Kenay Home presents Toy, a table set with four stools that can be stored underneath and which, in turn, have storage space, € 380. All collected!
Sorted from childhood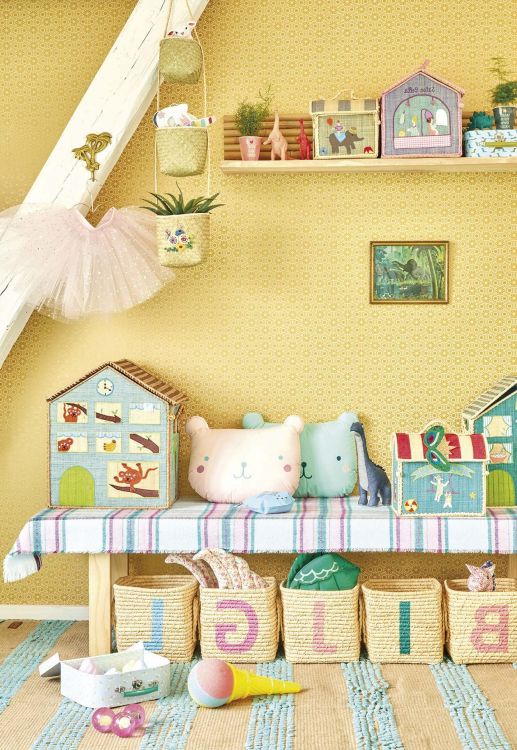 It is important to instill in your children, from babies, the importance of keeping toys, stories and shoes in their place.
Make the task easier for him by putting boxes, baskets or cupboards at his height and making them easy to open.
Allocate each box to a specific thing, such as dolls or costumes, and paint each one a different color, put a label with a drawing or differentiate them with some reason, like these raffia baskets, with painted letters of the alphabet, 29.90 €, for sale in Rice.
Your first library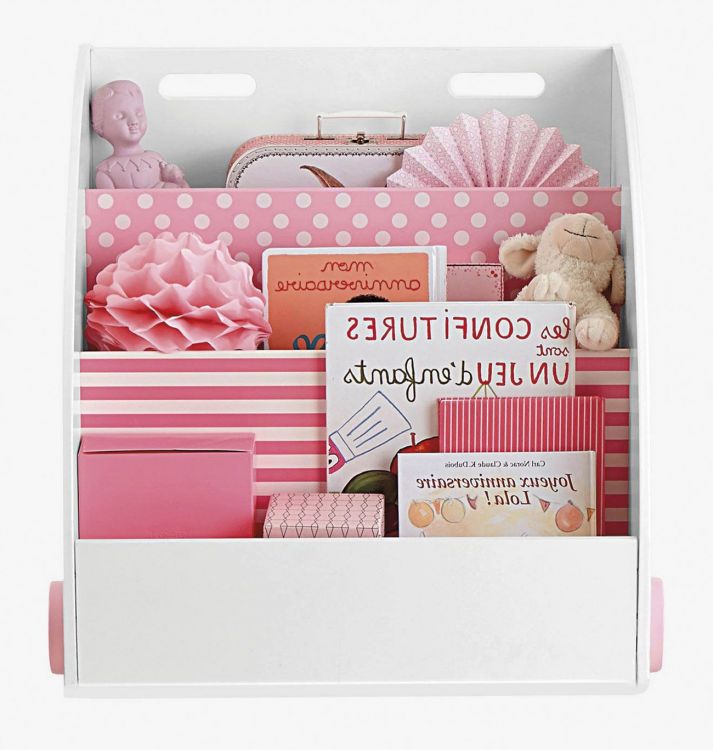 Organize his stories on shelves or furniture that are at his height so that he can pick them up easily.
Volar bookcase on wheels, in white and pink, € 69.99, for sale at Verbaudet.
The funniest bath time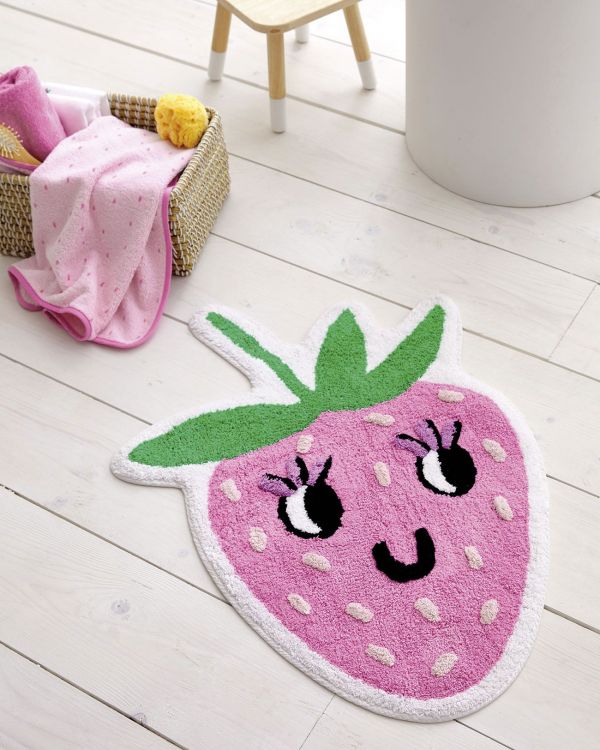 Turn your child's grooming time into a time of fun and joy.
Create a warm environment so he doesn't get cold, fill the tub until the water reaches his belly button when he's sitting down, and bring a water toy. And when he goes out, surround him with cheerful and colorful towels and accessories, so that the smile on his face does not fade.
New stuffed animals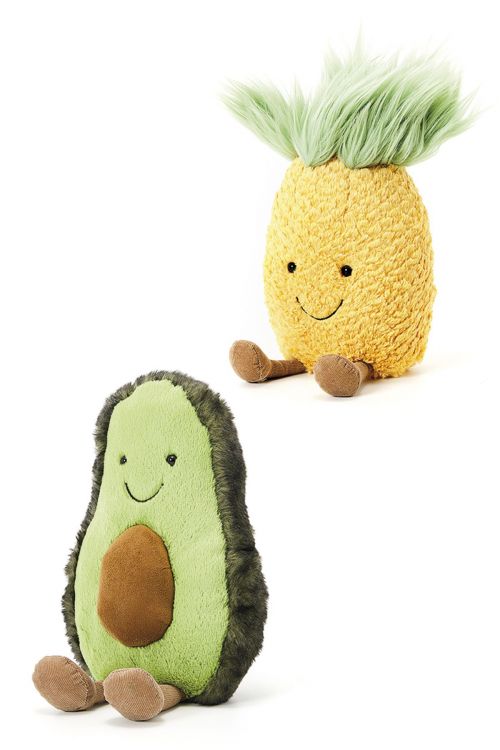 Surprise the little ones in the house by giving them original fruit-shaped stuffed animals. They will love them!
Tableware for little explorers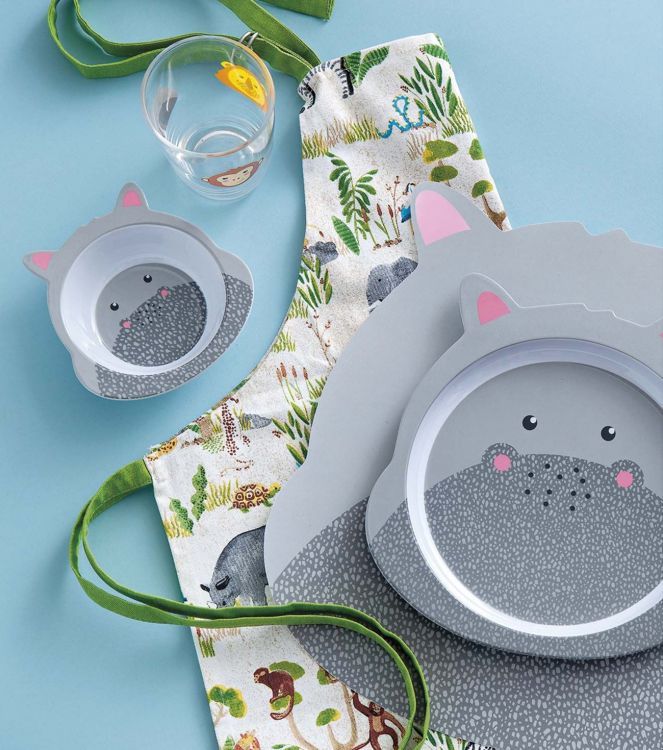 Your children's meals will be more fun with an original tableware of jungle animals.
Encourage your little ones to embark on the adventure of eating by themselves and becoming "grown up".