Of the accidents that children suffer, a high percentage takes place at home. An expert in children's health explains what they are and how to avoid them.
Perhaps we are not aware of it, but since a child is born, the risks of having an accident at home multiply. In the crib, when he starts to crawl or when he plays with his brothers, bumps, bruises and scratches are inevitable because he does not know what danger is. The problem comes when these habitual accidents imply serious consequences. Above all, because most of them could be avoided. Did you know that 30% of unintentional injuries in children up to 16 years old occur inside the home? It is one of the interesting conclusions of the research study carried out by the Spanish Society of Pediatric Emergencies.
The falls, protagonists
We asked Dr. Reyes Novoa, member of the Health Promotion Committee of the Spanish Association of Pediatrics (AEPED), what is the accident that most frequently occurs at home. Falls are the most frequent accident at home, according to the study of the Spanish Society of Pediatric Emergencies. "Depending on the child's age," explains Dr. Novoa, "they can be from the changing table, the high chair, the bunk beds, the stairs, the windows… These injuries are followed by others no less important: burns, electrical accidents, drowning, poisoning caused by cleaning products or medications, and strangulation with blind cords. In the United States, for example, a child between 10 months and 7 years dies a month for this last reason. "
MEASURES TO TAKE
Can we prevent these situations from occurring? "Of course they are avoidable," says Dr. Reyes Novoa. "Prevention is the most important measure to avoid having this type of accident." And that's where adults come in so as not to make it easy for children. From not moving away when they are on the changing table or using protective barriers in the bed so that they do not fall, to not putting furniture near the window that allows the child to climb, or placing high railings on terraces and mesh between the bars that prevent the child sneaks in… The actions are endless". For example, when choosing the crib, check that it complies with European regulations, with safety bars and two-tier barriers, such as the Gonatt model, from Ikea. And cushion it with bumpers. Ikea has the Himmelsk protector. But if a domestic accident occurs, it is very important to know how to react. "The best thing is to have a first-aid kit at home — recommends Dr. Novoa — with antiseptics (iodine), saline, band-aids, gauze, adhesive tape and painkillers. In the case of blows, apply ice wrapped in a cloth on the skin. If minor burns occur, cool the area with cool water and apply moisturizer; but if they are serious, cover with gauze and go to the pediatrician. In electrical accidents, disconnect the power, move the child away using a dry object made of wood, plastic or rubber — never metal — and notify the Emergency Department.
Surveillance Camera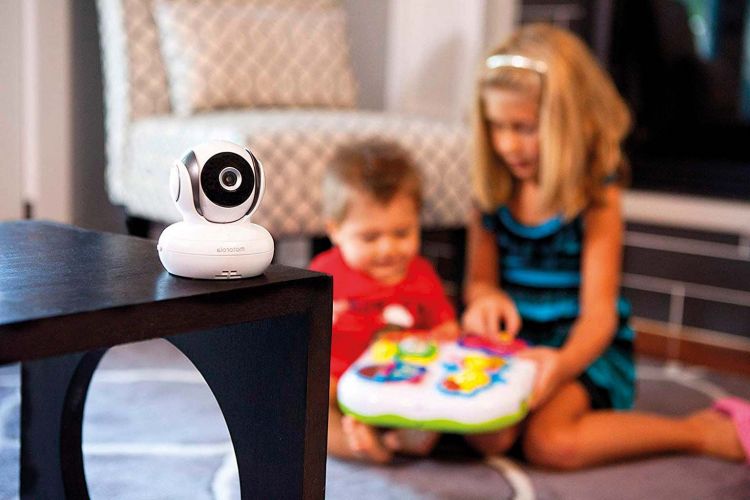 If it is small, when you are not in the same room, a surveillance camera will be your eyes.
The MBP 33S model with 2.8″ color LCD screen, with microphone, speaker and night vision. It is from Motorola Baby
Non-slip base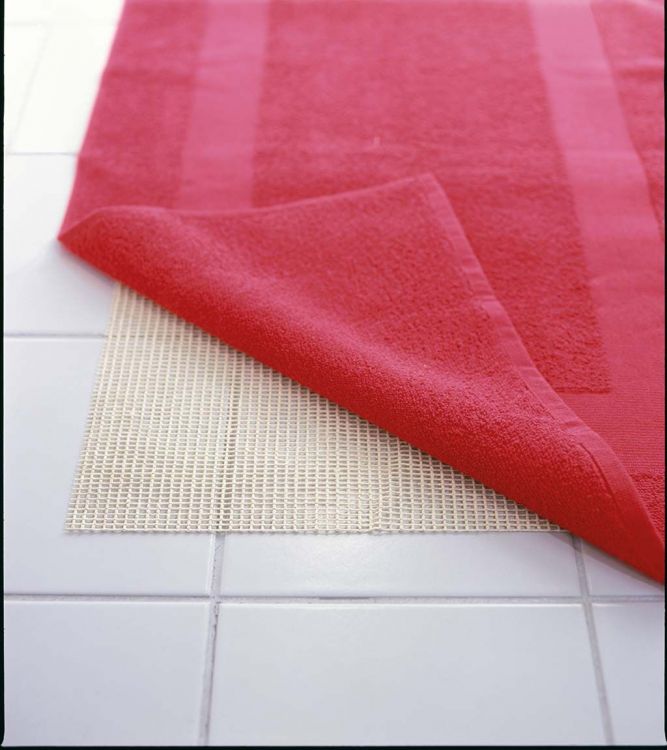 Put specific surfaces to prevent slipping in and out of the bathtub.
Place a non-slip base under the rug; this is the Stopp model, from Ikea.
Reduce risks when eating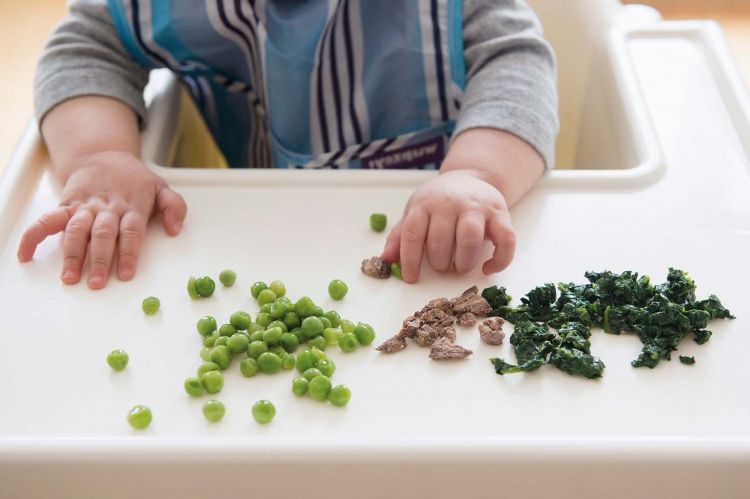 At mealtime, there should always be an adult watching during the entire chewing process so that they do not choke. If he is a baby and eats in the high chair, choose an EU-approved model, use the restraint mechanism and never leave him alone in it. When he begins to crawl, avoid placing toys or objects that attract his attention in high places, to prevent him from trying to reach them and climb up to them.
Fixed shelves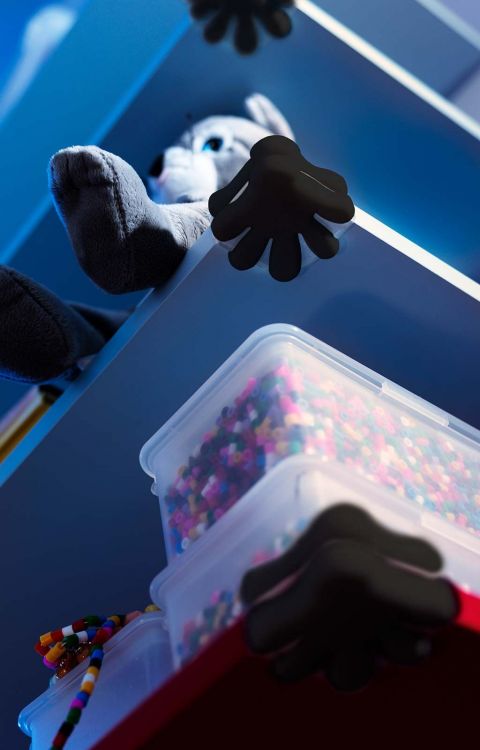 Fix shelves or chests of drawers to the wall so they don't fall on top of you and lock drawers. Finish off the edges of tables and bookcases with protectors so that they do not hit the corners.
The Patrull model, from Ikea, is shaped like a little hand.
Is your kitchen safe?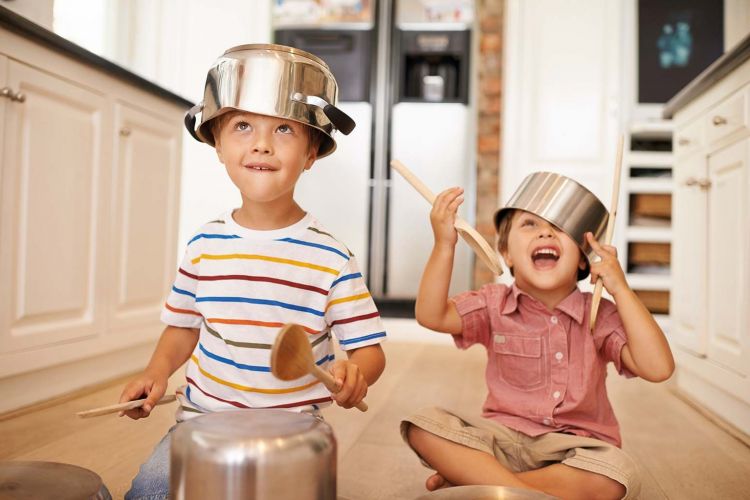 Children must understand that it is not the best space for them to play because it is full of dangers! What precautionary measures can you adopt in it? Choose countertops with rounded edges and drawers with anti-tilt systems so that they do not fall on your little feet when you open them. Those of the Schmidt kitchen furniture firm incorporate them. It uses magnetic keys to close the cabinets, integrates the plugs into the countertop and uses stops on furniture and refrigerators to prevent them from opening.
Drawers and doors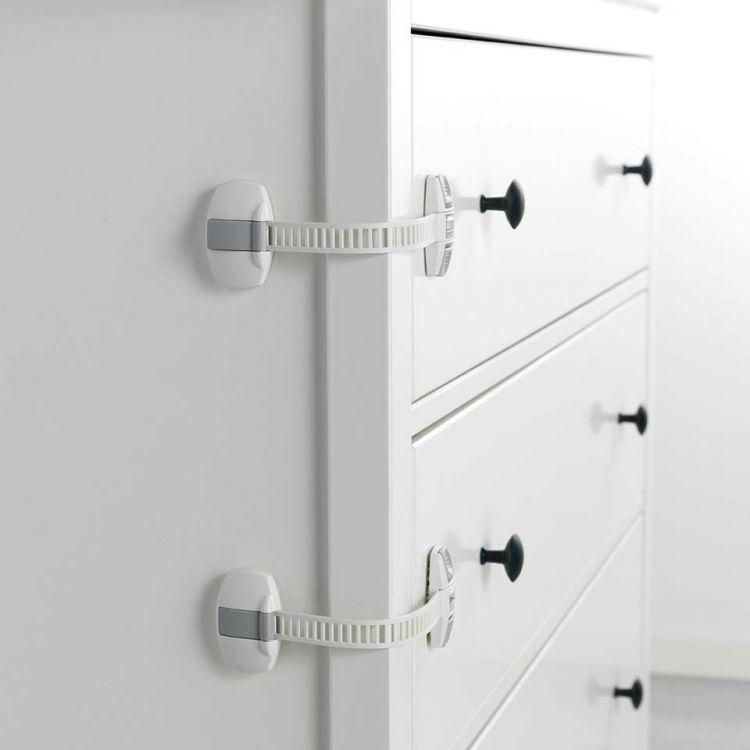 Protective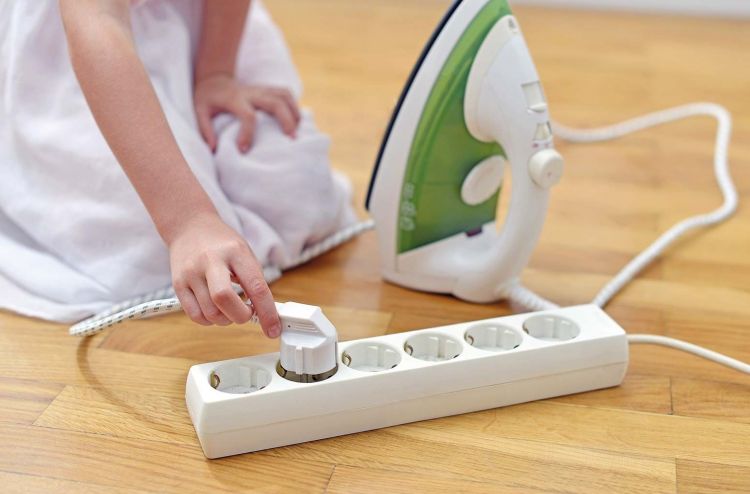 To avoid electrical accidents, do not handle electrical appliances in front of children. Unplug them if you don't use them and warn them not to touch them. Even so, for greater safety, use devices in the plugs that make it impossible for fingers to enter inside.
Watch out for plugs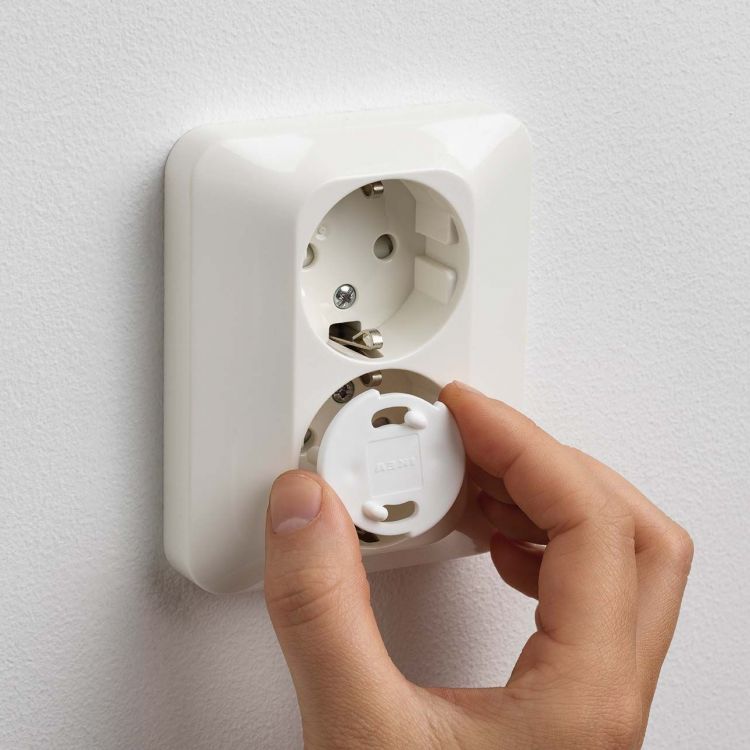 Ikea Patrol plug protector.
Learning activities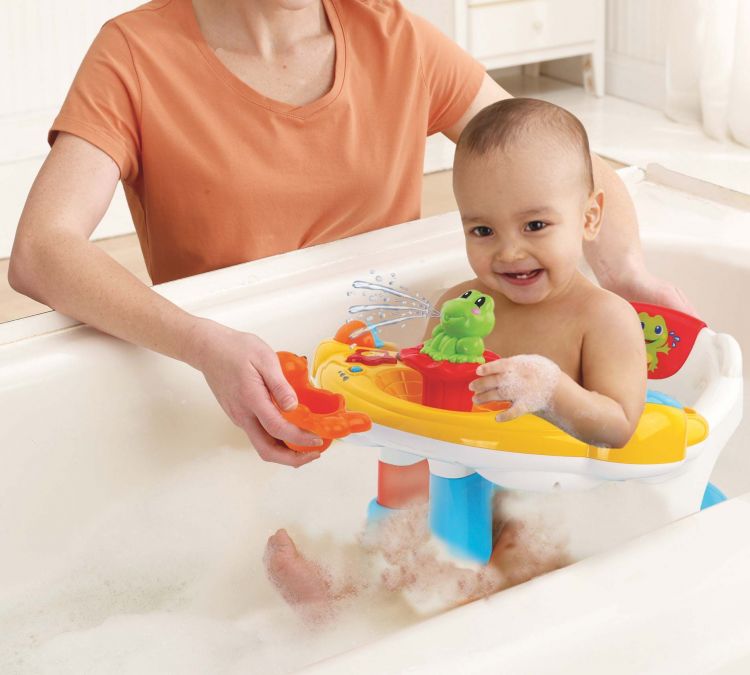 At the time of the toilet, make sure that the temperature of the water is correct before putting him in it. Insert your wrist or elbow to make sure it doesn't burn. To prevent him from slipping and hitting his head, use a bath chair. Aquasilla, from VTech, includes a panel with learning activities.
Be careful with the temperature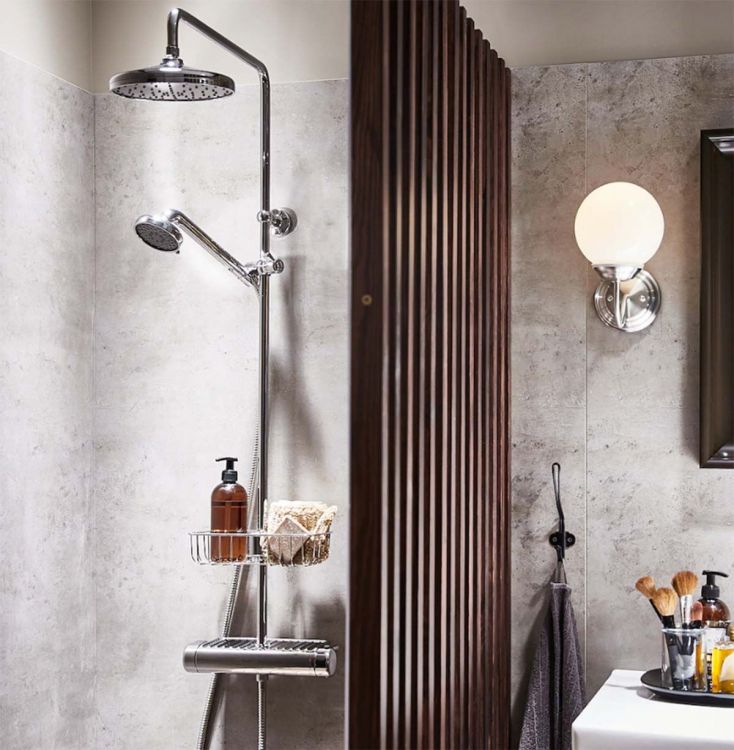 In the bathroom, choose anti-scald taps, such as the Voxnan thermostatic mixer from Ikea.
Attention to all your toys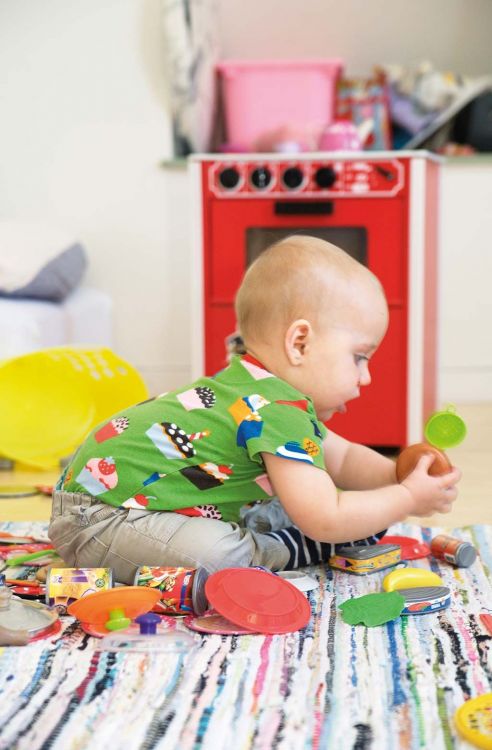 Check that they have large pieces, impossible to swallow even if you put them in your mouth. They must also bear the CE mark —European Conformity—, which guarantees that they comply with the safety standards required by the European Union.
Customized potty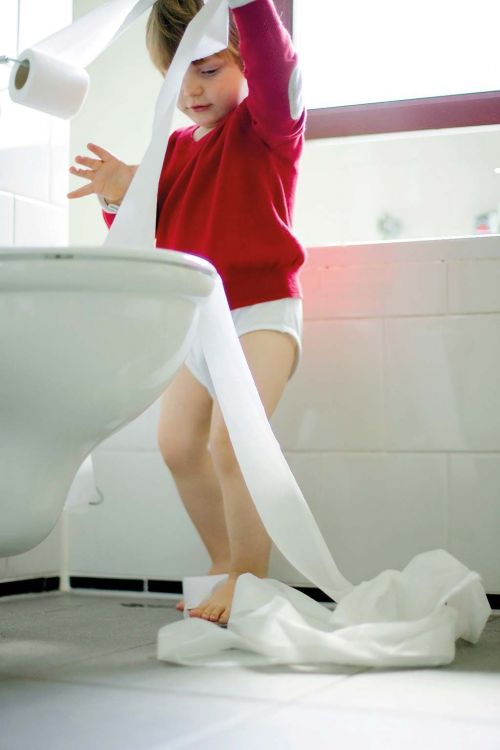 Has he stopped using the diaper and now goes to the bathroom alone? accompany him.
Fit a custom-fit potty or potty reducer to make him feel more secure. Keep the toilet lid down and put stops on it to prevent it from falling and getting caught in little fingers.
Medicines out of reach of children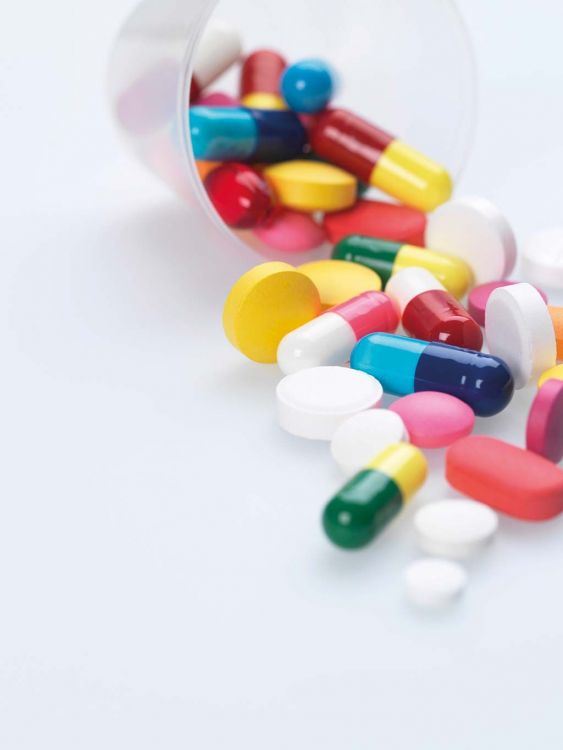 Store cosmetics and medicines out of the reach of children.
Use containers with safety lids and store them in high cabinets that they cannot access. If they are low, the use of magnetic keys will be of great help.
Scooters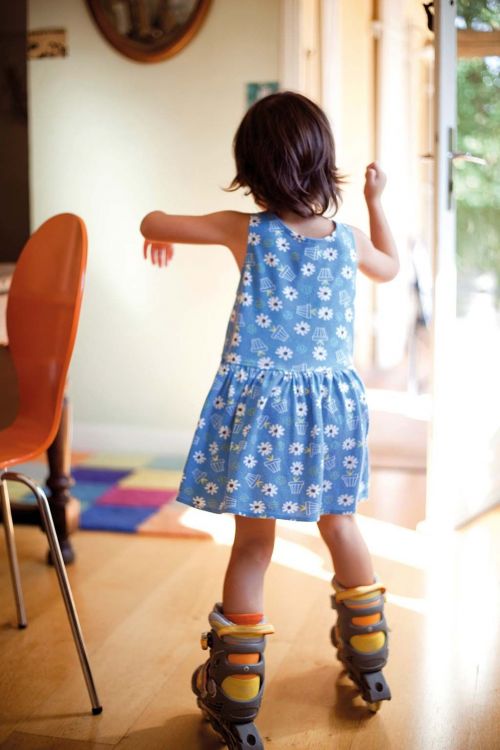 Riding a bike or scooter and rollerblading are not activities to do at home. The presence of furniture, toys on the floor and carpets are dangerous obstacles that can easily cause falls.
Take precautions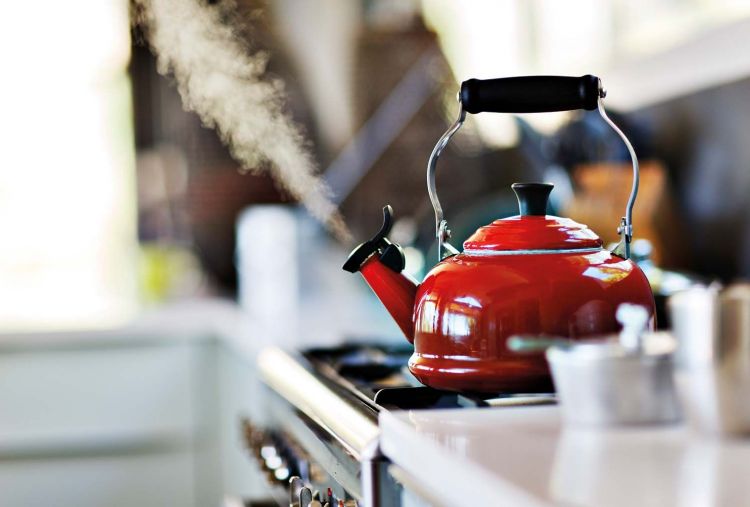 The kitchen has become a family gathering place. Extreme precautions should be taken to avoid burns. When preparing your dishes, use the interior burners and prevent the handles of pans and saucepans from sticking out. If you turn on the oven, make sure you don't get close to it or choose one with a cold door, like those from Schmidt.
Attention to cleanliness!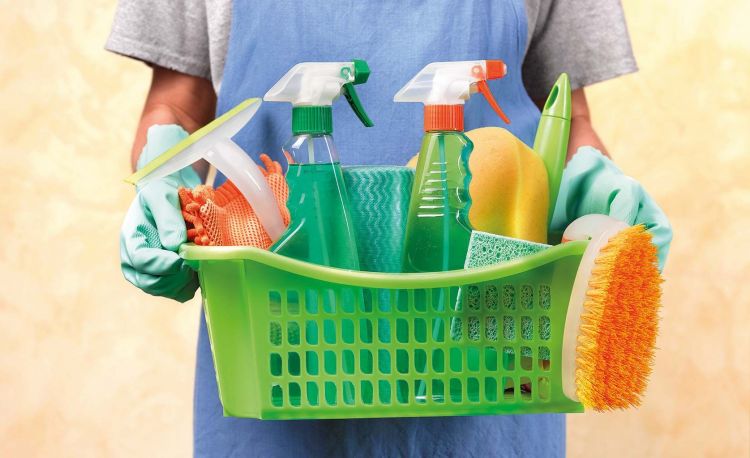 There are many products that, due to their shape and color, are attractive to children. Keep them out of their reach. And never change the original container for another; in case of ingestion, you must indicate its composition to the 112 Emergency telephone number.
Children's fence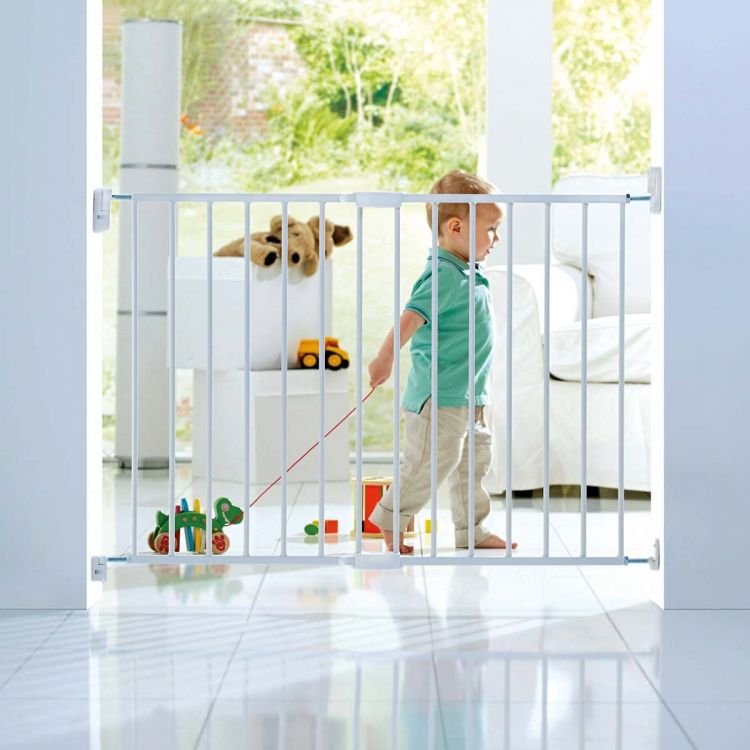 From the time he crawls and especially when he begins to walk, his mobility can lead him to stairs or difficult rooms. Like the kitchen or a living room with a fireplace. There are devices that prevent leaving. This children's fence for stairs and doors is extendable from 64.5 to 102 cm. From Leroy Merlin.
The falls, protagonists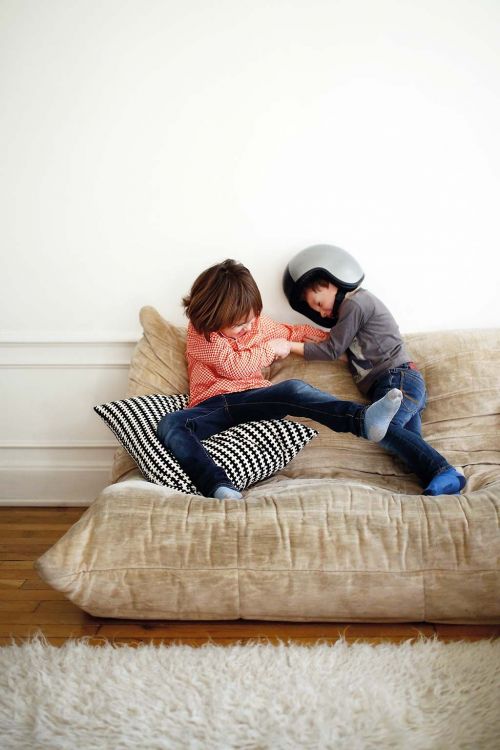 We asked Dr. Reyes Novoa, member of the Health Promotion Committee of the Spanish Association of Pediatrics (AEPED), what is the accident that most frequently occurs at home.