The style of the Scandinavian countries captivates with its simplicity: without ornaments, the furniture draws clean silhouettes.
The choice of table depends on the number of users. If we usually hold meetings, a good option is the extensible designs. "The best thing is that they open by sliding the legs, so that they don't bother any guest", Cristina tells us, "and if it opens with several extensions, we can extend it according to need". The size is important: "90 cm wide is ideal, because it will allow us to put appetizers, bread and decorations in the center between the diners without getting in the way." And as for the seats? The options explained to us by Acana Interiorismo are diverse.
"We can combine different chairs, but always with a match: they have the same shape but a different color, or the opposite. Another option is to mix vintage models. And three identical chairs and one different one usually look very nice." To illuminate the dining room, Cristina Puerta recommends placing an overhead lamp, which frames the space, and place it at least 75 cm from the table so that it does not disturb the diners. And one last piece of advice: "frame the ceiling with LEDs and paint or wallpaper the frame, it gives incredible depth!"
Wooden table and white chairs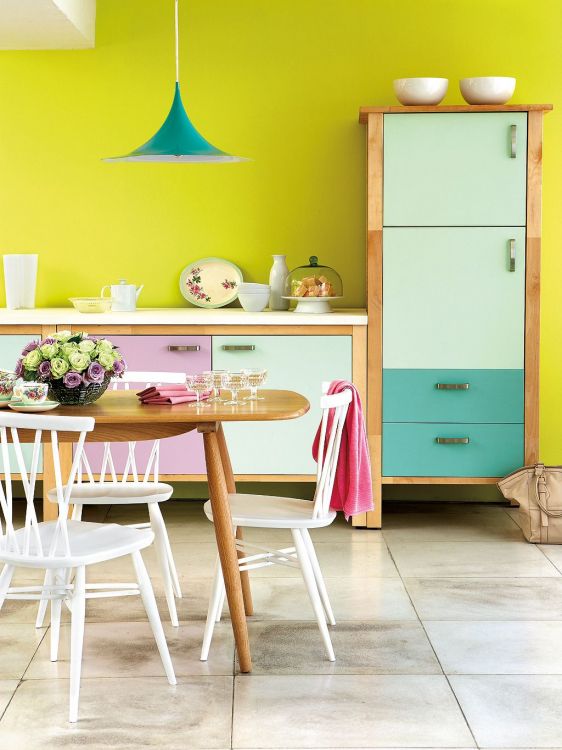 A wall in an intense tone will make the dining room gain depth. Here, the fluorescent hue of the paint adds liveliness and highlights the silhouette of the sideboards, in pastel tones.
The wooden table and white chairs balance the composition. Paintings, by Little Greene: on the wall (€42/l) and on furniture (€52/l). All, in Gancedo.
Extra warmth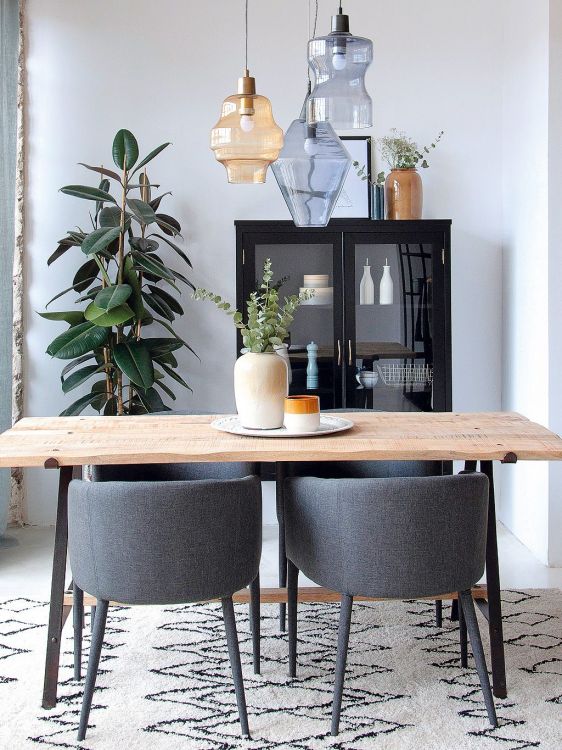 To prevent the dining room from being cold, the counterpoint is provided by the accessories that warm the atmosphere: soft rugs, upholstered seats… Eskol table, in 180 x 88 x 76 cm (772 €). Harm armchairs (€149 each). Ora rug (€209). Lamps (from €59). Tori showcase (€609). Everything from Kenay Home
Pure lines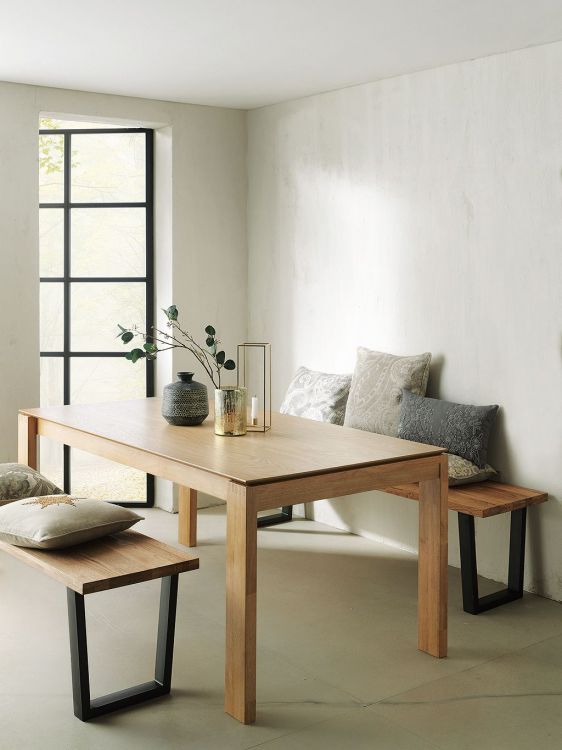 Growing trend of introducing benches, instead of chairs, to eat in company. Breo table, in 150 x 90 x 75 cm (€295) and Calia benches (€295 each). From the English Court.
Kettle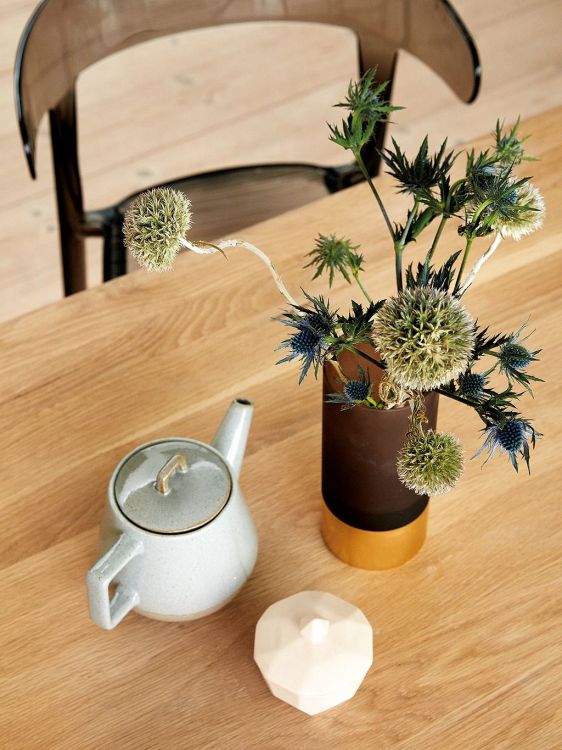 Placemats and table runners reveal the finish of the top, usually made of wood from sustainable forests. The kitchenware, white or in pastel tones, provides an extra dose of light, so requested in northern Europe. From Hübsch: teapot (€55 with 4 cups), sugar bowl (€11) and chair (€210).
Mother and white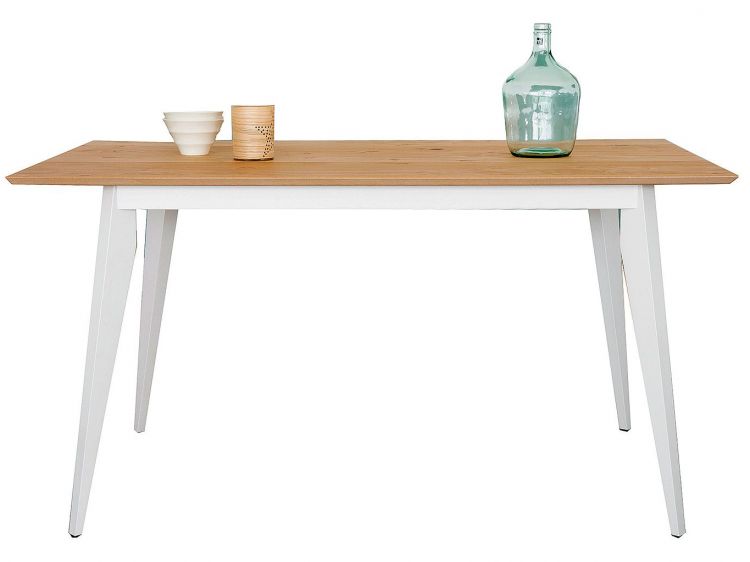 A characteristic combination of Nordic style furniture: natural wood and painted white. The Vecare extendable table measures 140 x 90 x 77 cm, but unfolded it extends up to 200 cm (from €1,088). It can be purchased at La Oca.
Coatings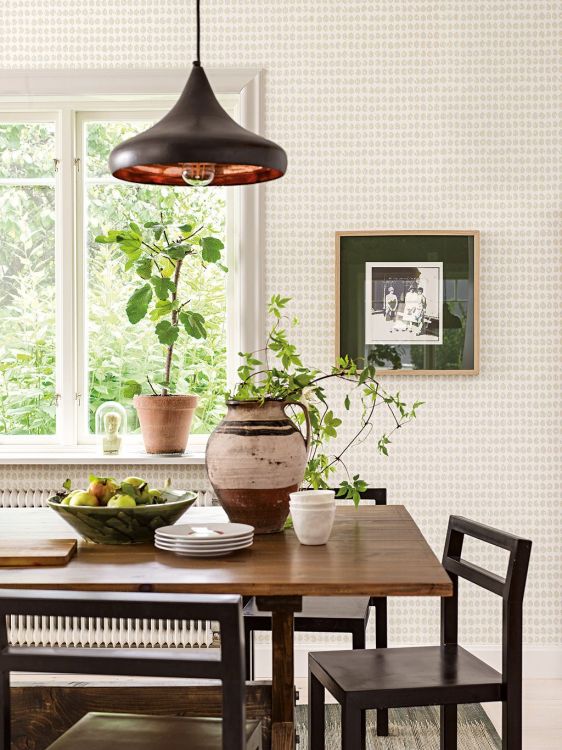 The dining room usually shares space with the living area. To delimit each environment, one solution is to highlight the main wall of the first with a colorful material. It can be paint or, as in this case, paper. Ljungqvist Blad model, from the firm Engblad & Co (€53.88/roll). In Coordonne.
Lamp with iron bars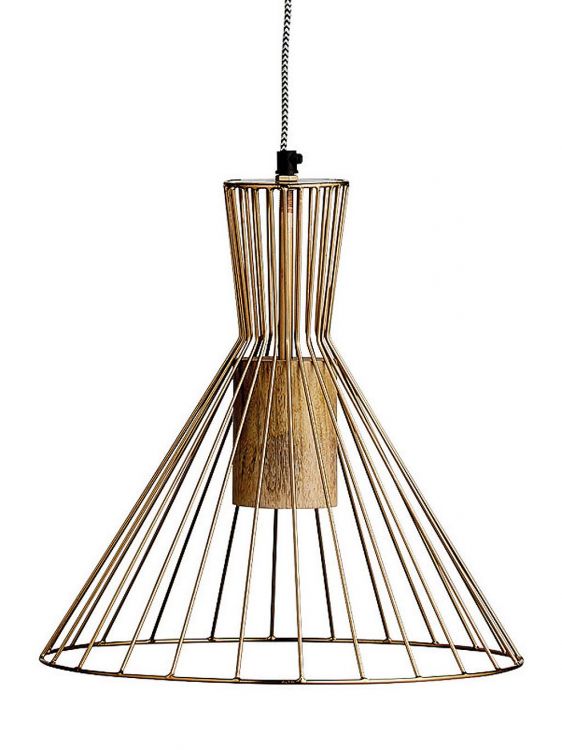 Handmade in mango wood with iron bars. It is the Miria lamp, in 30 cm diam. From the firm Lene Bjerre (€93.75).
Sideboard in green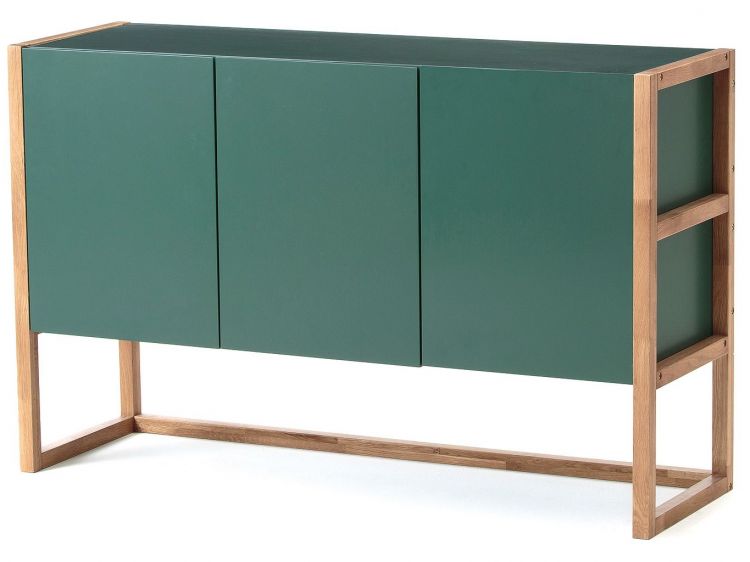 In a forest green color and with three doors, it seems to float within the wooden structure. Sideboard,
in 132.8 x 42 x 84.2 cm (€279). You will find it at laredoute.es
Removable elements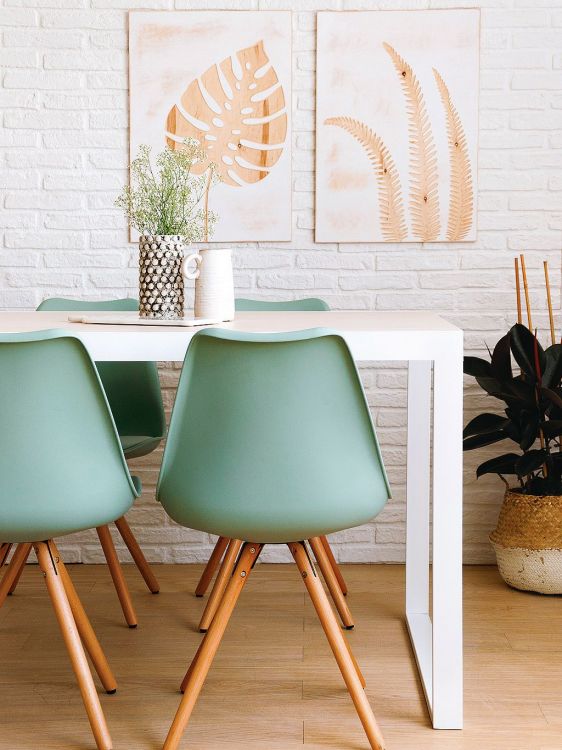 The interest in giving more prominence to the walls has increased in such a way that all firms now have a specific section for their decoration. Pictures, trophies, posters, lights, letters, little houses with little depth, dream catchers, arrows, ethnic-style woven murals, etc., are easily renewed and without works.
Decorative figures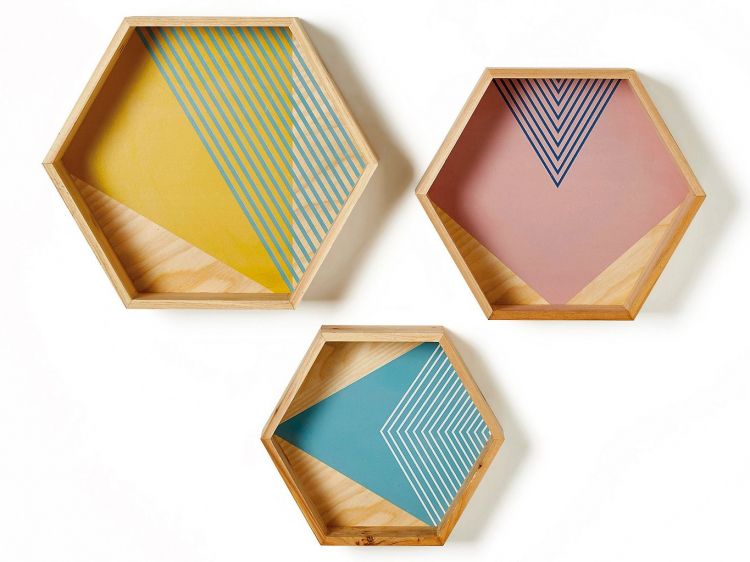 With different sizes and prints, they are unified by their hexagon shape. decorative figures of
wall (€79.99/3). They are from La Redoute Interieurs.
The bottle rack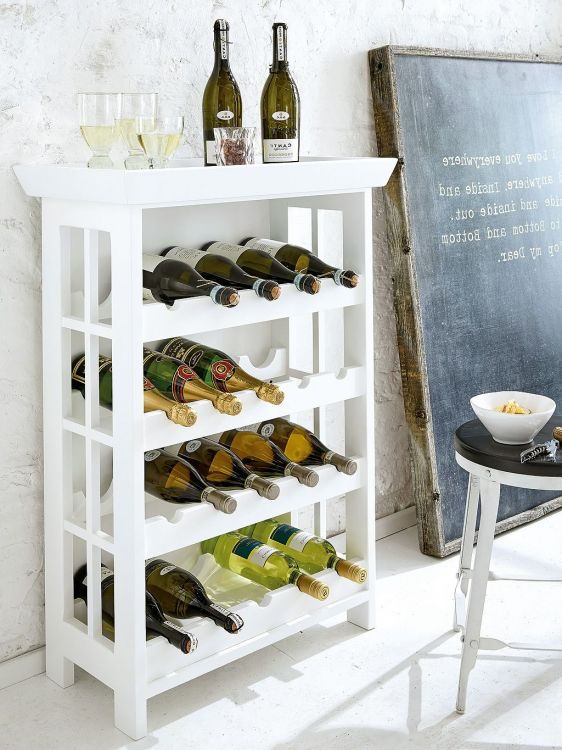 Tasting courses, visits to wineries and wine tourism are already part of a certain lifestyle. Having the bottles in the dining room will allow you to store them correctly: horizontally, away from light so that the UV rays do not spoil their aroma and with the label facing up to detect possible sediment. Bottle rack with removable upper tray; in 65 x 34 x 93 cm (€169). It's from Car Mobel.
Trolley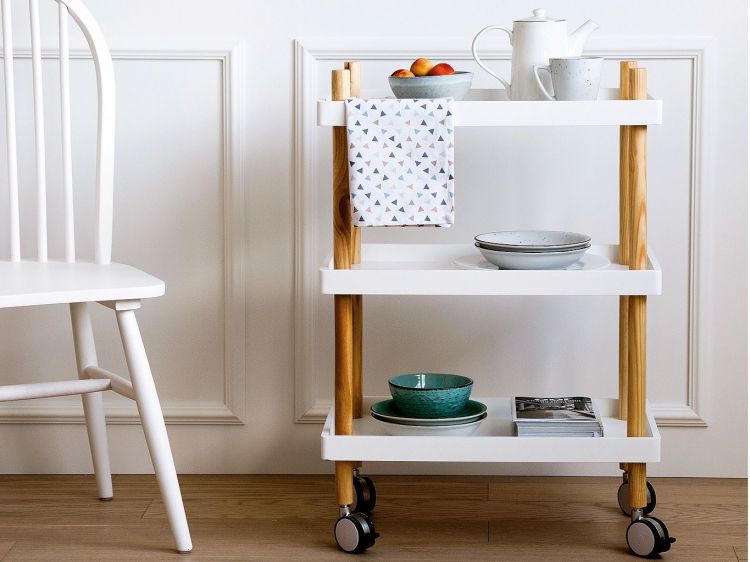 Perfect for placing bread, fruit or side dishes, they help keep the dining table clearer. Fosi cart, by Kenay Home (€109).
To have the crockery at hand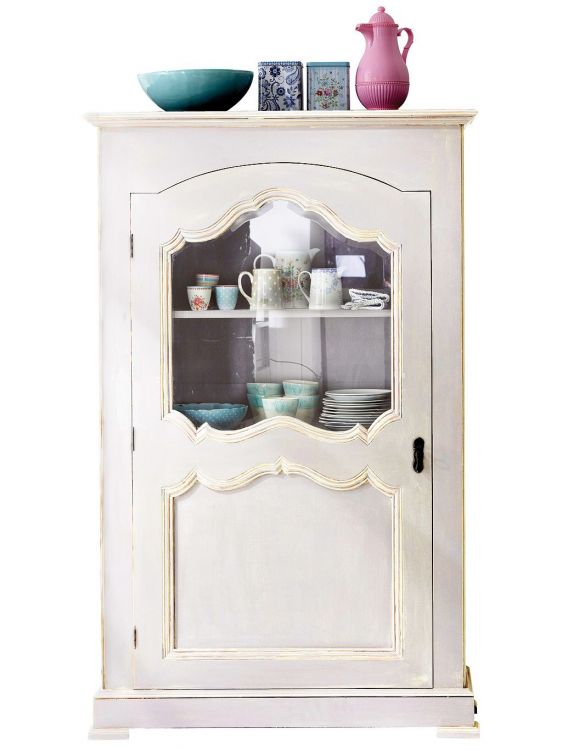 Depending on the space, choose horizontal sideboards or vertical cabinets. This one measures 108 x 43 x 172 cm (€599). At www.car-moebel.de
Serve the water in bottles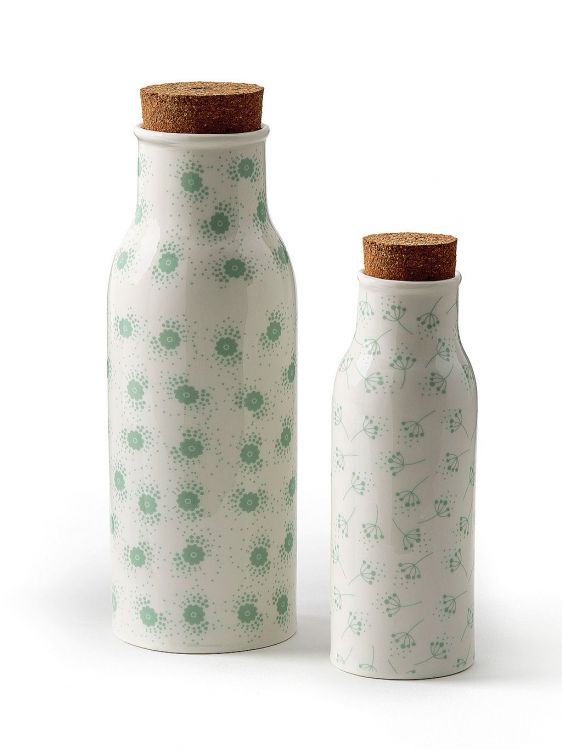 It takes little time to fill them and the presentation of the table gains style. These porcelain ones are from La Redoute Interieurs (€44.99).
Mirrors are trendy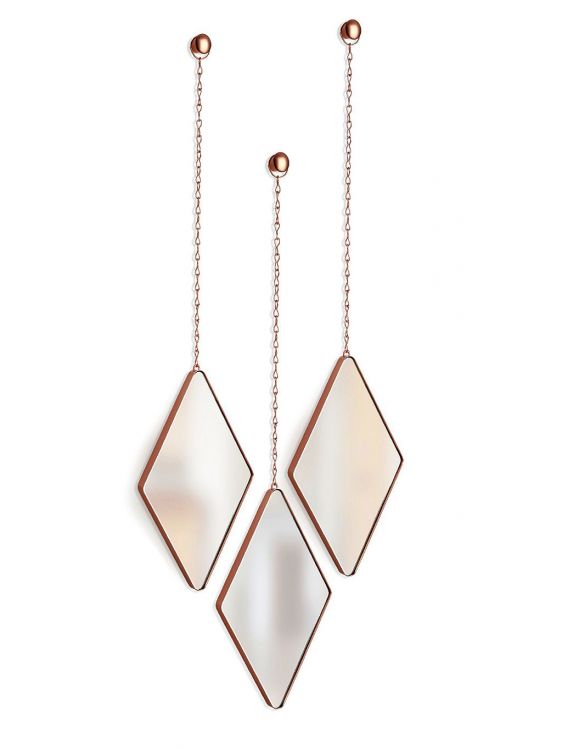 Solo, couple or as a staggered trio. These are the Dima model (€40/3). In the Goose.
Metal watch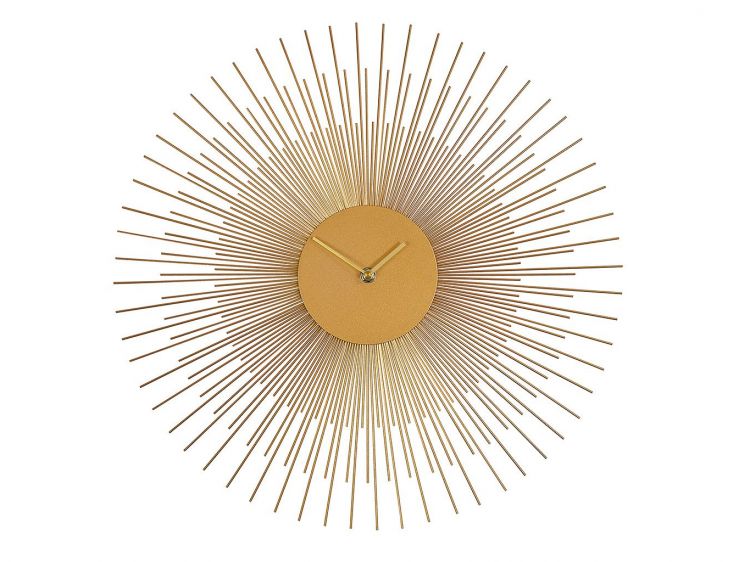 A sun design, with rods that look like the rays of the star. The latest fashion! De La Oca, metal watch
and with a gold finish, in 45 cm diam. (€56.90).