These poufs help us to complete the decoration of the living room and acquire great prominence due to their design and appearance. Choose yours!
The living room is a room where we spend a lot of time. In it we usually rest, carry out personal tasks and we also use it to receive guests. In this sense, we recommend that you acquire a pouf or several stackable ones, as an auxiliary seat or as an XL footrest. It can actually be turned into a side piece or coffee table with a nice tray on top. The possibilities are multiple; For this reason, we are going to discover 20 poufs to decorate the living room.
A pouf can be very helpful on more than one occasion. It comes in handy to have a comfortable and cozy living room; It even fulfills an important function from a decorative point of view, since we can complete some areas with the pouf and use it practically as one more seat.
Why decorate the living room with poufs?
In the living room we usually have all the furniture distributed and occupying relevant positions with which to create a pleasant design. It is true that sometimes there may be some uncovered spaces or, simply, we can complement the decoration with curious and simple elements. Therefore, put a pouf in your living room and you will see how useful it can be.
As we have pointed out before, the pouf is an auxiliary resource. Supposedly, it should not become a leading element, but it helps to make the room more dynamic, since it is not the typical chair that we can leave for a guest, but rather it is simple, basic and elemental. We do not seek to find maximum comfort in it, but to sit for a short time.
A living room with poufs means that, in reality, we wanted to give the environment a different touch. The purpose is to beautify the room, complete an empty space and give it a decorative category through color and shape, something that attracts attention and is very interesting to enrich the aesthetics of the space. After all, it is the perfect wild card for the living room.
Types of poufs for the living room
The variety of poufs that we can find in decoration is very wide. There are simple individual ones and others that go together with the sofa so that they keep the same harmony. The ones that have the longest run are those made of comfortable cotton, although there are other types such as polyester, with textile upholstery or with a smooth surface to turn it into a side table to set up your own relaxation corner.
The designs they offer are very curious. Generally, the cylindrical one predominates, but there are also interesting models such as the round or cube-shaped pouf. Regarding the external image, there are many that are made up of stripes, dots, prints, striking upholstery and, above all, those in plain colors. A very interesting wide range for home decoration.
In short, if you want to decorate the living room with poufs and you still don't know which one to choose, we have made a selection of the 20 best to inspire you and find the model that best suits your home.
1 Two-tone pouf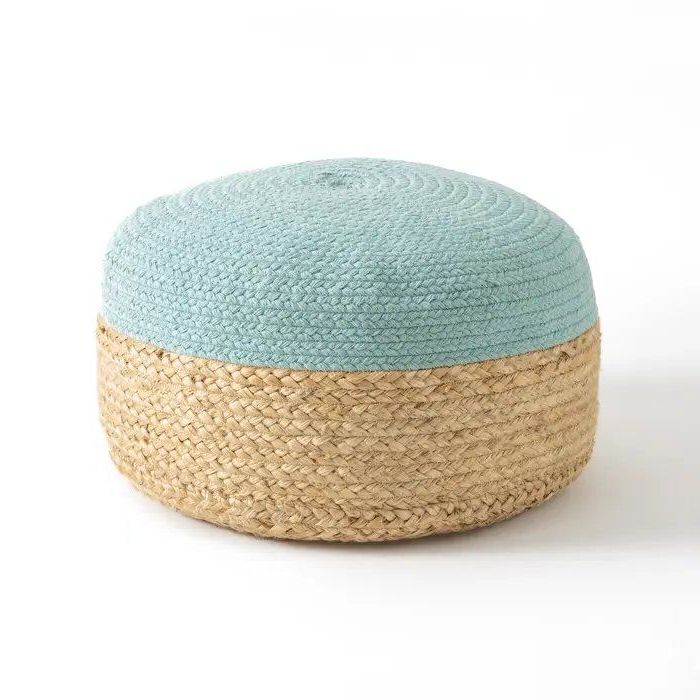 A model with a blue braided cotton exterior and a jute base for better resistance. A simple and basic design, being a comfortable seat. It's from La Redoute Interieurs.
Two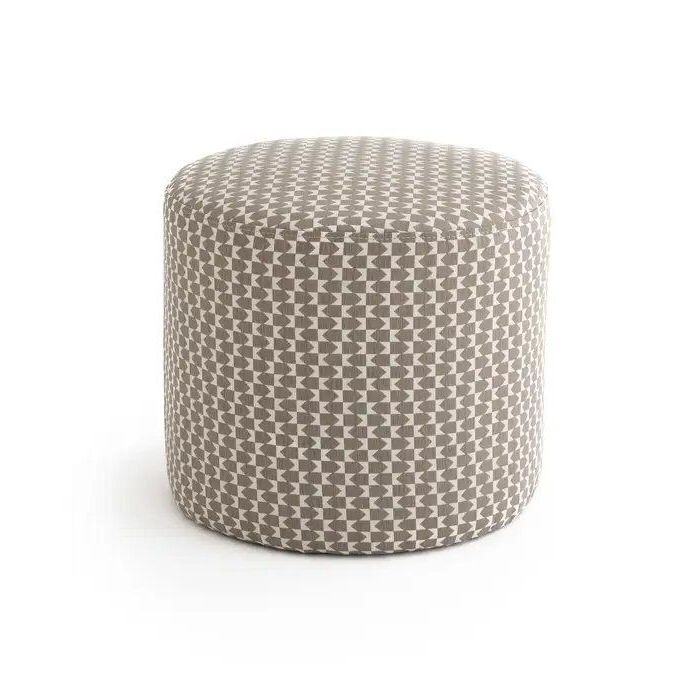 When the sofas are plain, the ideal is to combine them with patterned pieces in the same range of colours. This model is made of polyester, that is, textured fabric. It's from La Redoute Interieurs.
3 Round pouf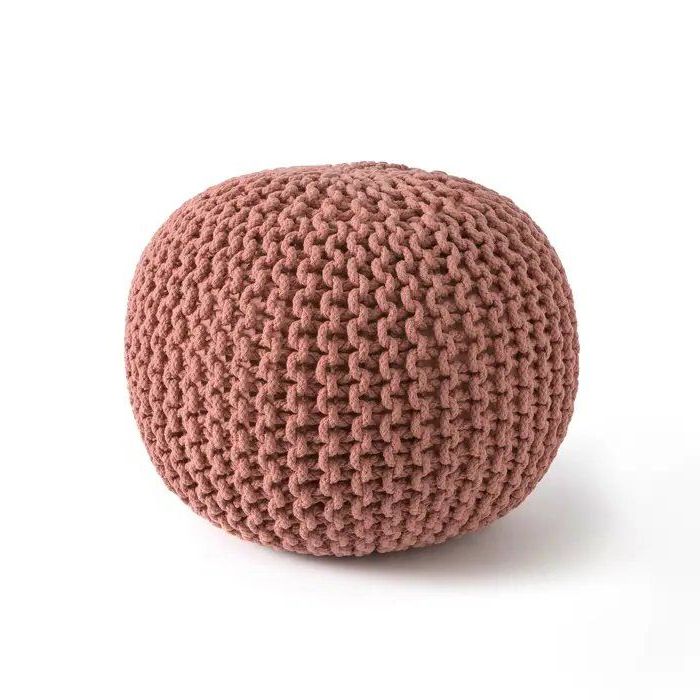 One of the most curious formats and one that can best fit in the living room is this type of round pouf. It is made of cotton and polyester, being soft and natural, being a pouf with texture and a very interesting makeup pink color. It's from La Redoute Interieurs.
4 Pouf with fringes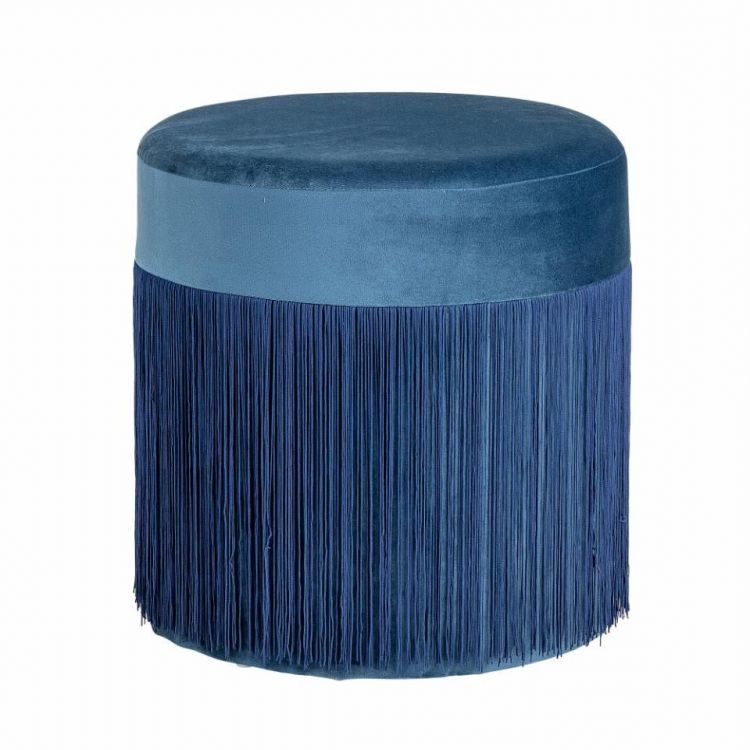 Get in on the fringe trend with a pouf like this one from Bloomingville. Ideal for living rooms and bedrooms with a contemporary style that you want to give a chic touch. It's the Grandma design.
5 Jute pouf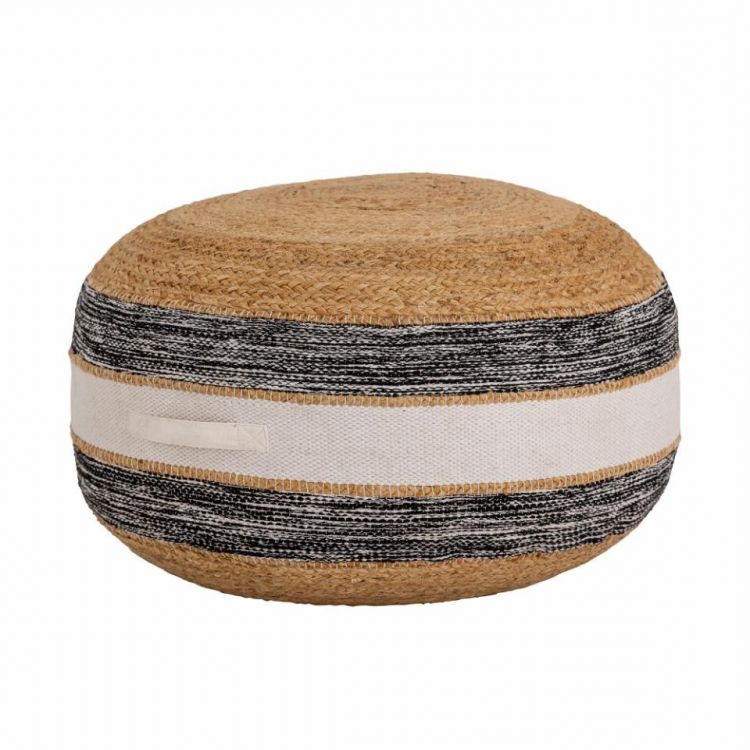 Another way to work jute is through this type of poufs. The ends are made of this material, while in the middle part we introduce cotton and polyester. A different and sophisticated appearance is achieved. He's from Bloomingville.
6 pouf armchair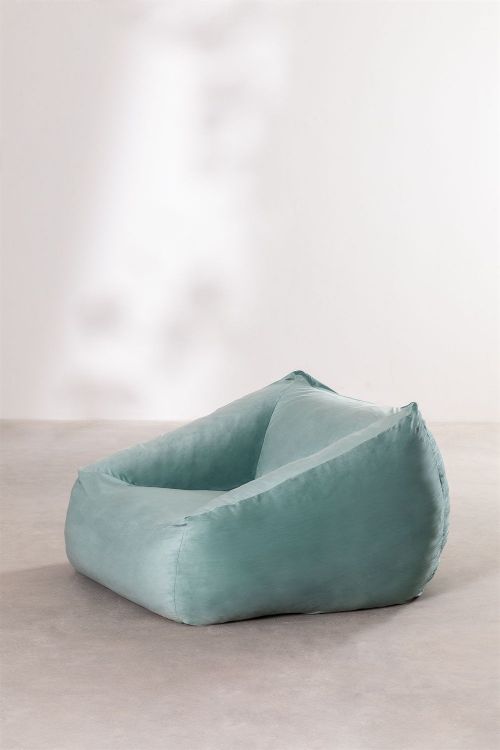 Who said poufs weren't comfortable seats? You will find designs like this model, from the firm Sklum, which have a small backrest to support the lower back.
7 Upholstered velvet pouf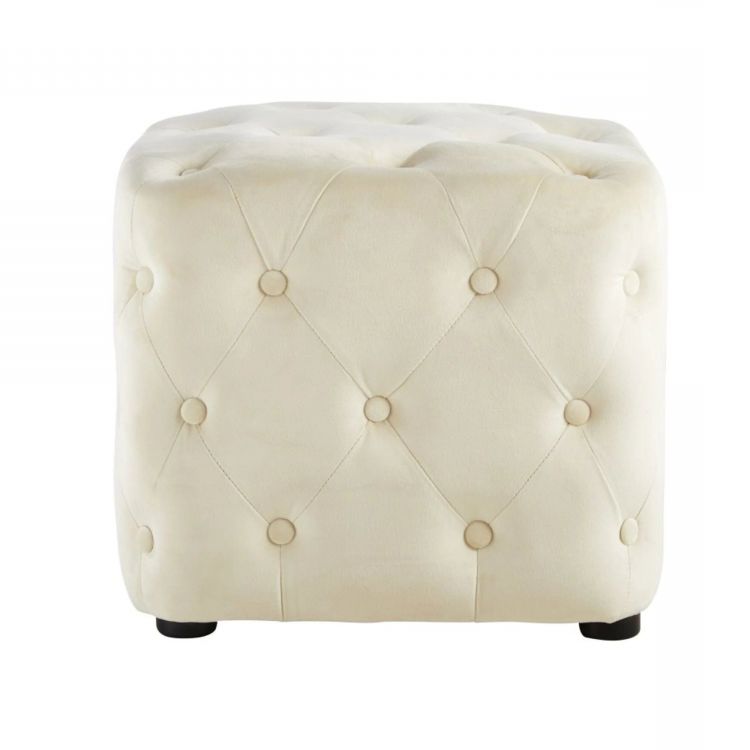 A very interesting model due to the soft texture of the velvet but upholstered. It offers resistance to the passage of time and shows an elegant and sophisticated image. It's from Maison du Monde.
8 Tufted pouf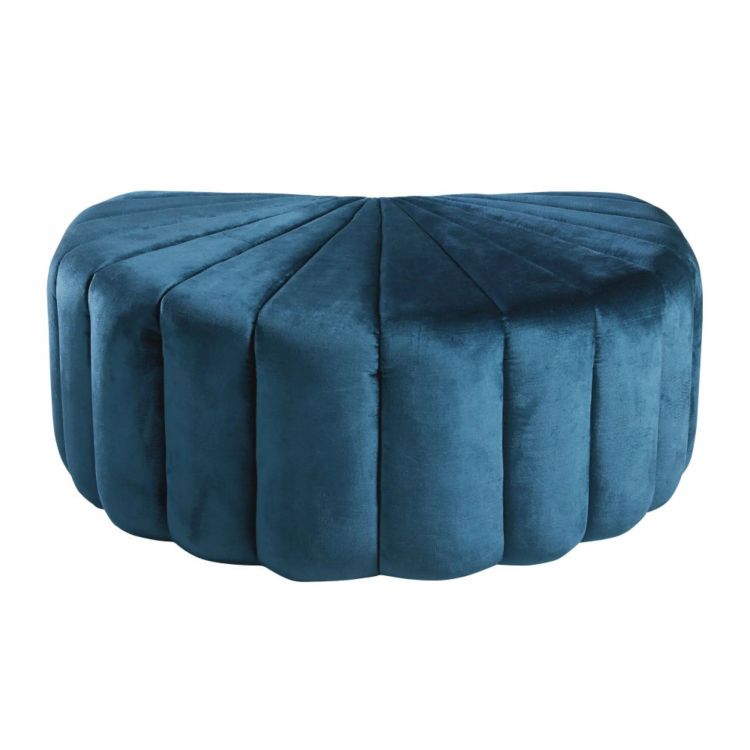 Confirmed: capitoné fits into modern and avant-garde interiors. Even more so if it is made of velvet, the star fabric of this season. It's from Maison du Monde.
9 Soft pouf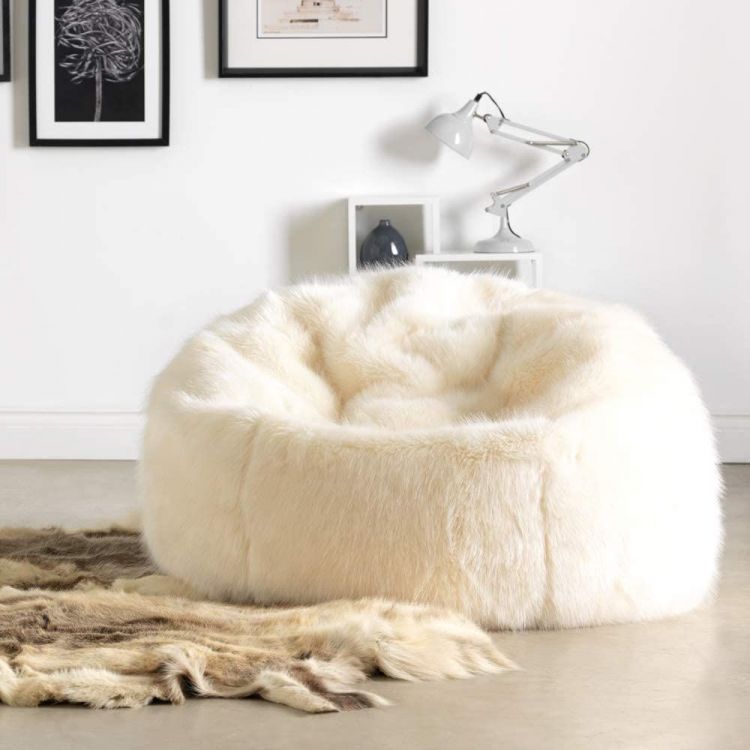 Faux fur is an interesting fabric for poufs. This model is very soft and easy to use in decoration. It transmits warmth, tenderness and comfort. It can be purchased on Amazon.
10 Patterned pouf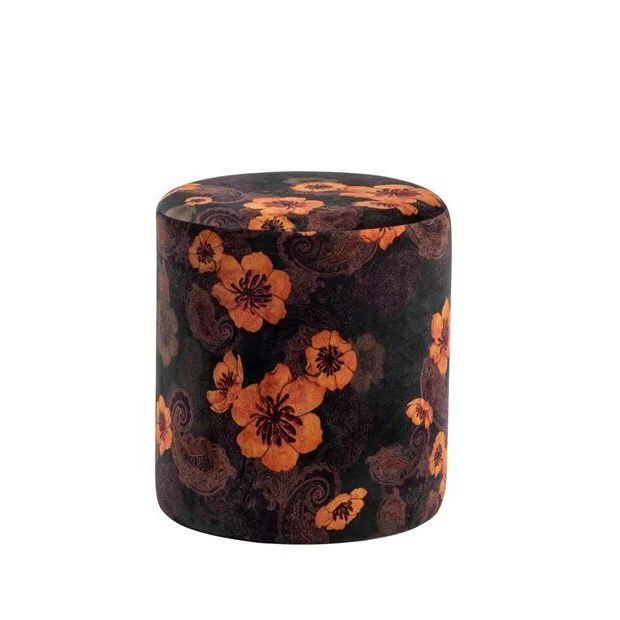 Color and flowers are present in this pouf. The cylindrical format allows us to place this resource in any part of the room, since it adapts perfectly to small spaces. She is from Home and her name is Gemma.
11 Fabric pouf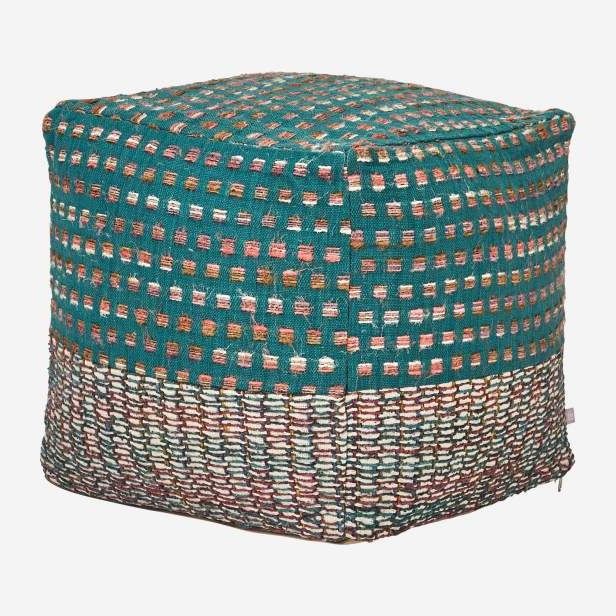 If you are looking for an alternative pouf that shows a dynamic and sophisticated image, but with a certain informality, this model is ideal, in turquoise and beige with small squares that energize its aesthetic. It's from Habitat.
12 Ethnic pouf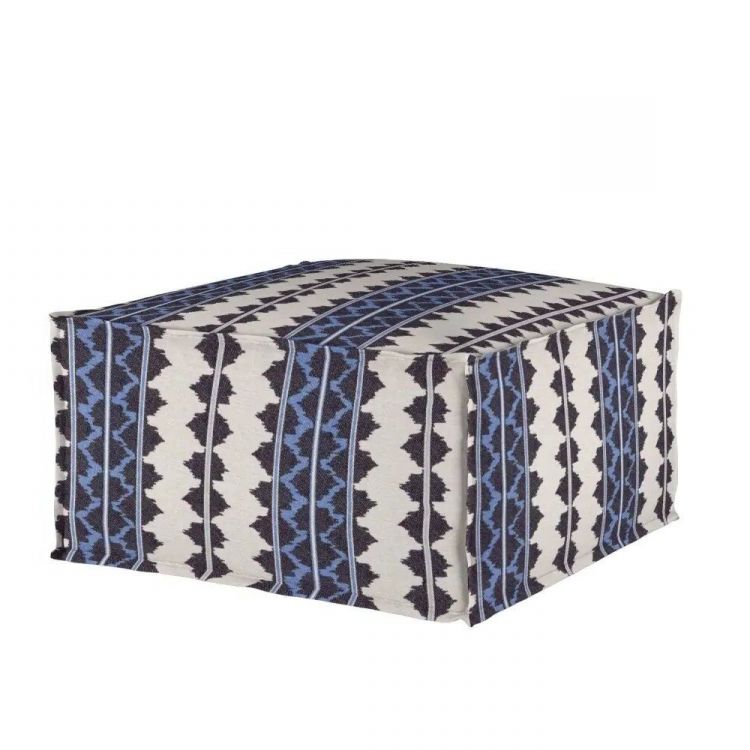 For homes where the ethnic style is worked, this model is ideal. It has geometric prints in blue and is made with Aswan fabric. Very good quality. It's from KA-International.
13 Striped Pouf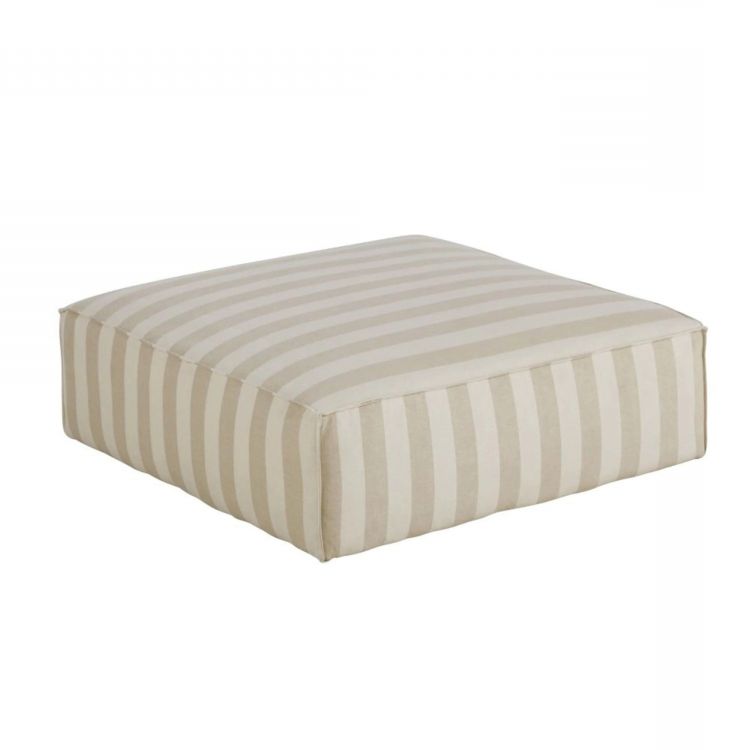 If what you are looking for is an elegant and casual option, stripes! This example is easy to combine with other decorative resources in the room. It is made of polyester. It's from Maison du Monde.
14 Fox pouf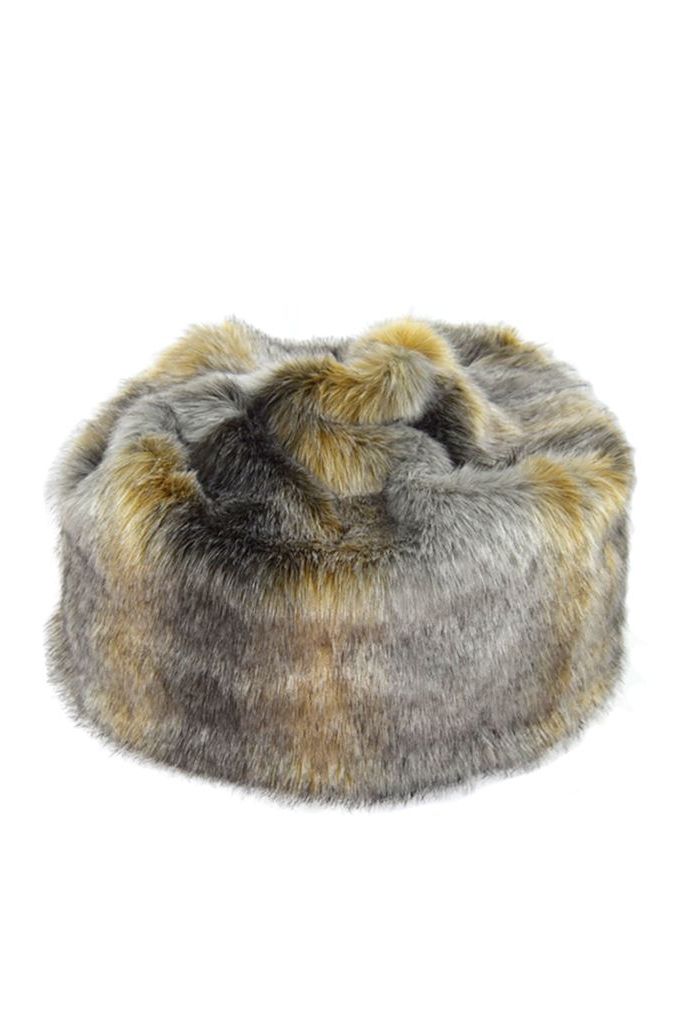 Apparently, it looks like natural fox fur; However, it is not. It is made with 100% recycled plastic. In this way, the environment is respected in every way. It offers a natural and delicate touch. It's from Luzio.
15 Recycled plastic pouf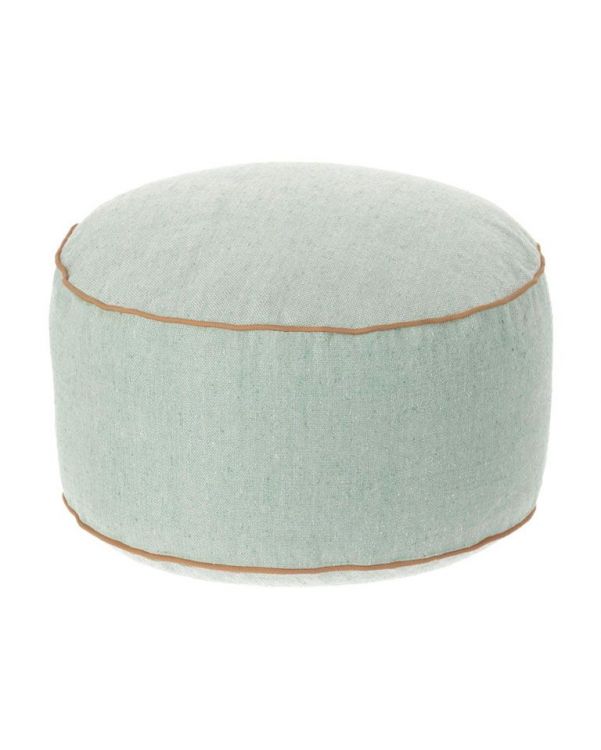 This pouf can be used to decorate indoors and outdoors. It is made with recycled plastic from bottles recovered from the ocean. The sky blue color is ideal for the living room. It's from La Oca.
16 Cotton pouf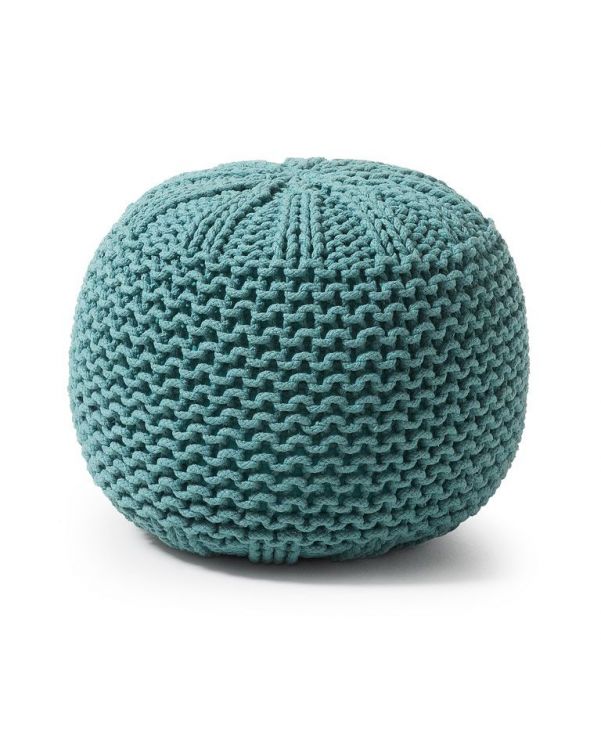 A soft and very comfortable product, made of cotton, non-removable and filled with polyester. It's from La Oca.
17 Mini pouf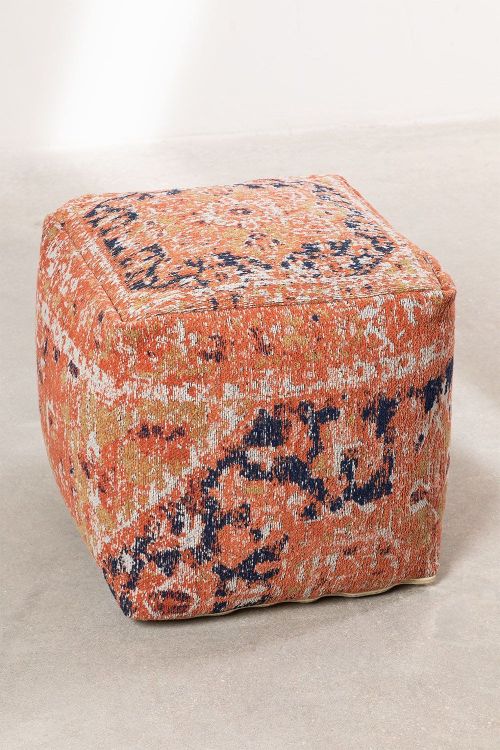 With the little ones in the house in mind, this pouf has been designed, small in size, but brightly colored and soft thanks to the cotton. It's from Sklum.
18 Corduroy pouf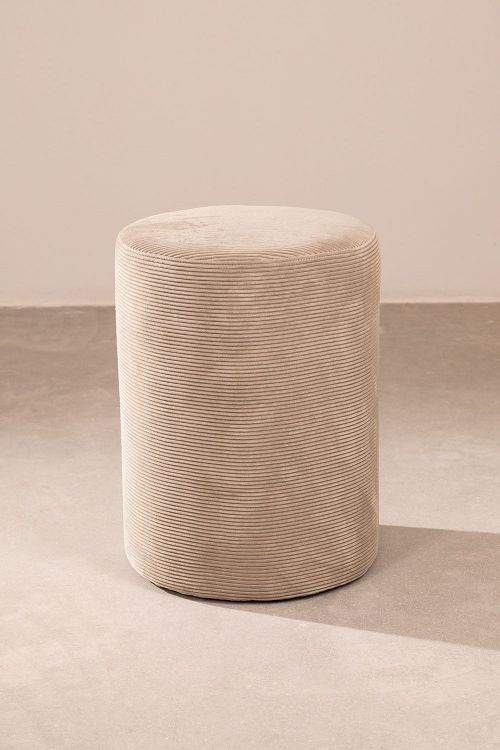 This copy is made of corduroy. It is soft, comfortable and in a cylindrical format so that it fits in any part of the room. Its seams in the form of capitoné stand out.
19 Fiber pouf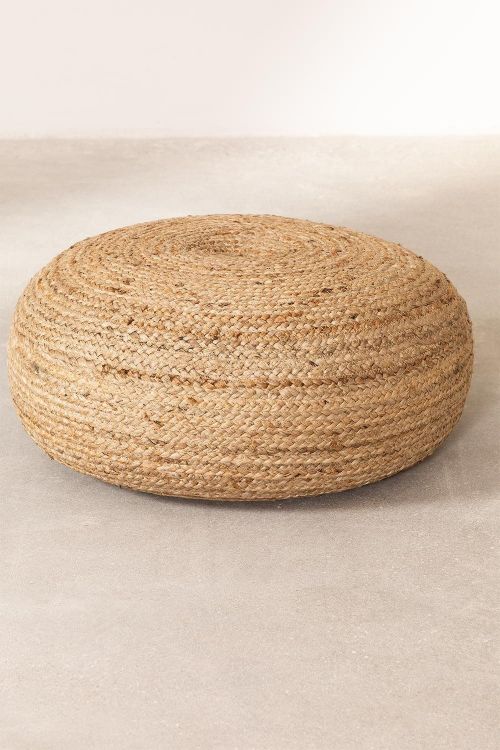 One of the most common poufs in decoration is the one made with natural fibers. It helps to make the environment rustic, natural and alternative. It's from Sklum.
20 Macrame pouf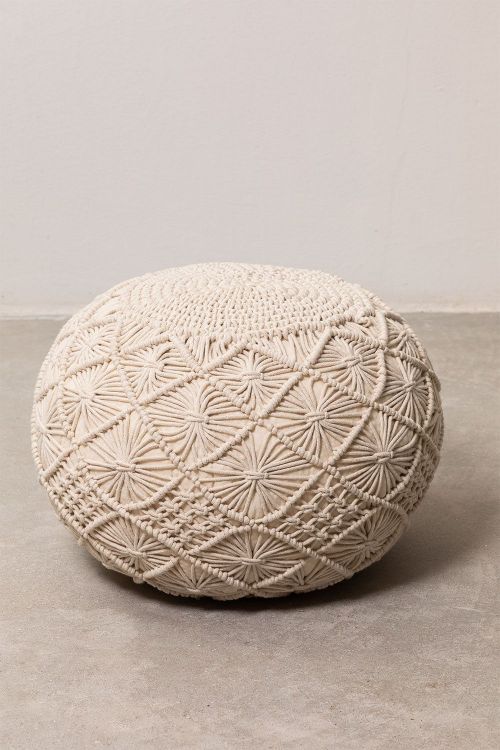 A very interesting resource to embellish the living room. Macramé stands out on its own, with a sophisticated and alternative design that breaks with the line of traditional poufs. It's from Sklum.