The living room of the house is a multifunctional space for permanent use. Much of the family's life takes place in it, so it needs to be equipped to be able to have at least all the members of the house seated and comfortable.
It may seem like a difficult task in small spaces, so we will give you some decoration and color tips for small rooms.
Choose light colors for the walls
The first step is choosing the color to paint the walls and ceiling. Cool colors like grays, greens, and blues are great for small spaces, because they have the effect of enlarging the space.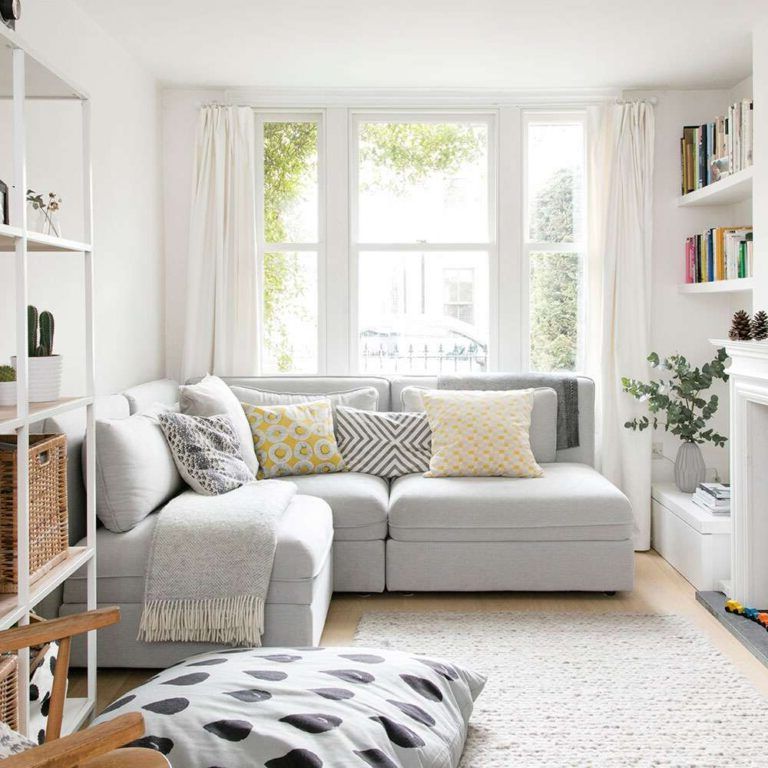 A very effective little trick is to paint the ceiling in a lighter color than the walls, in order to give a sense of depth and space. In the image below we see that all the decoration is based on gray, with a touch of beige on the floor and coffee table. The green chair achieves an effect of depth.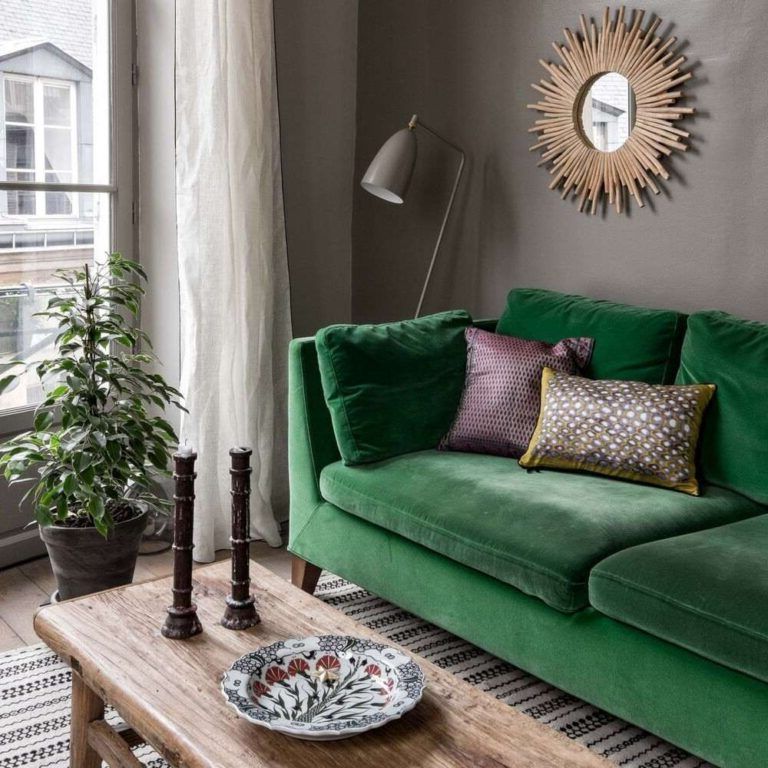 It is advised not to use bright whites, instead choose those with a subtle shade of green, gray or brown.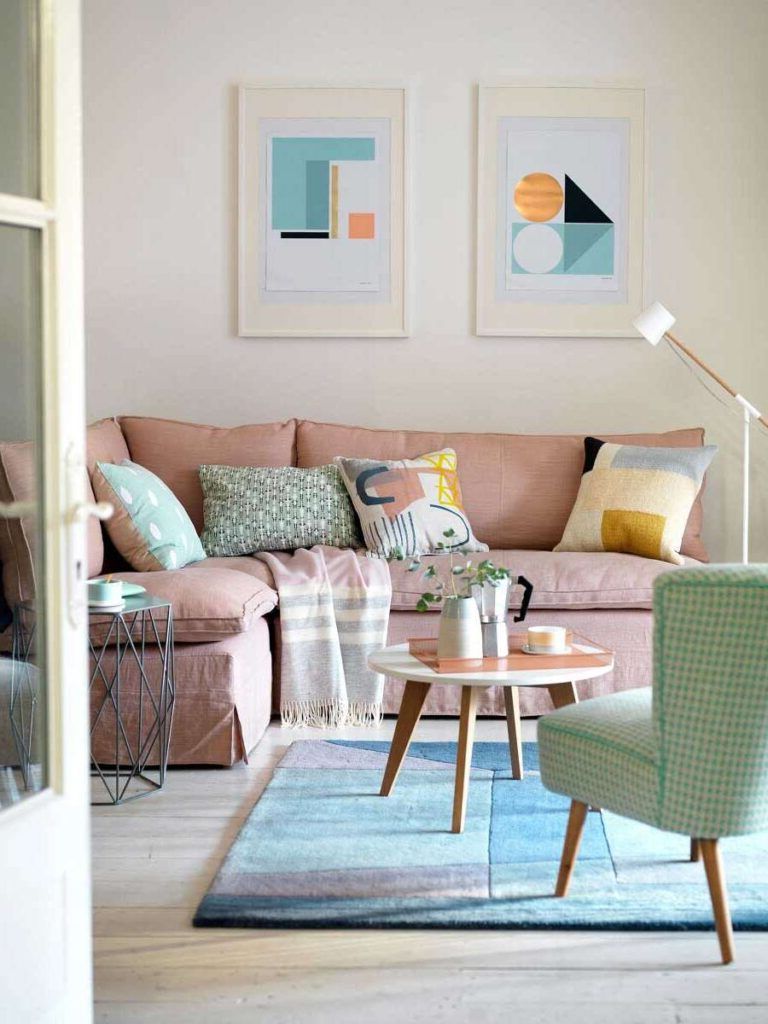 You don't have to go for white. You can use pastel shades of pink or pale blue, there are even many shades of gray that look pretty and elegant. These hues will make any small living room feel fresh and inviting, but not stuffy.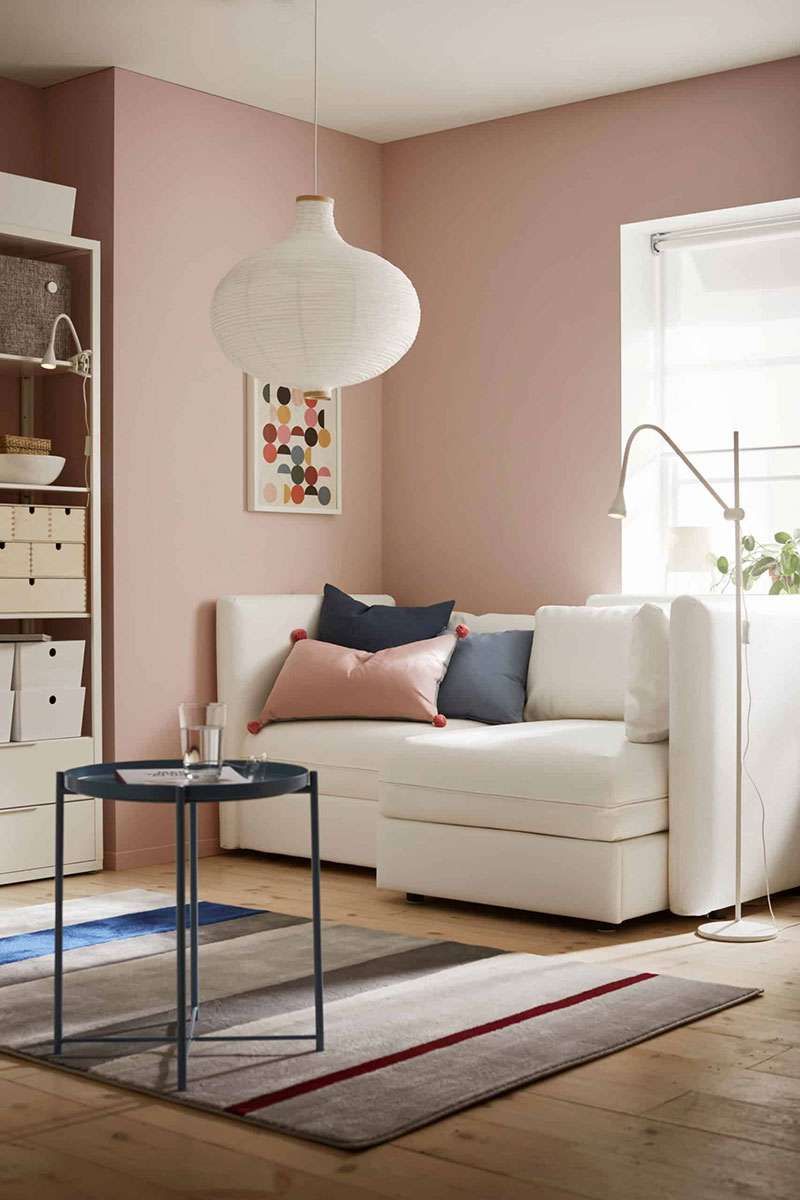 Use few colors
A small space doesn't mean you can't have fun with color. But if you want to incorporate pretty pastels or bright colors but want to make sure your room doesn't look chaotic, the trick is to stick to a tight color palette.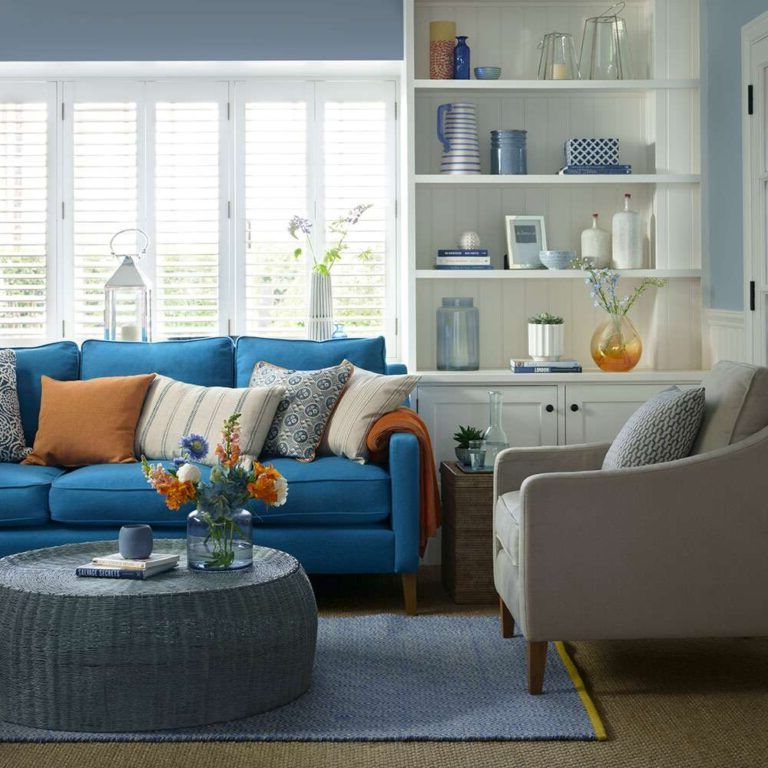 Change the large sofa for a smaller one
A bulky sofa can take up too much space in the living room, so if you have a small room, you could get by with an equally comfortable but much less intrusive loveseat. It can easily accommodate a parent and child, or a couple.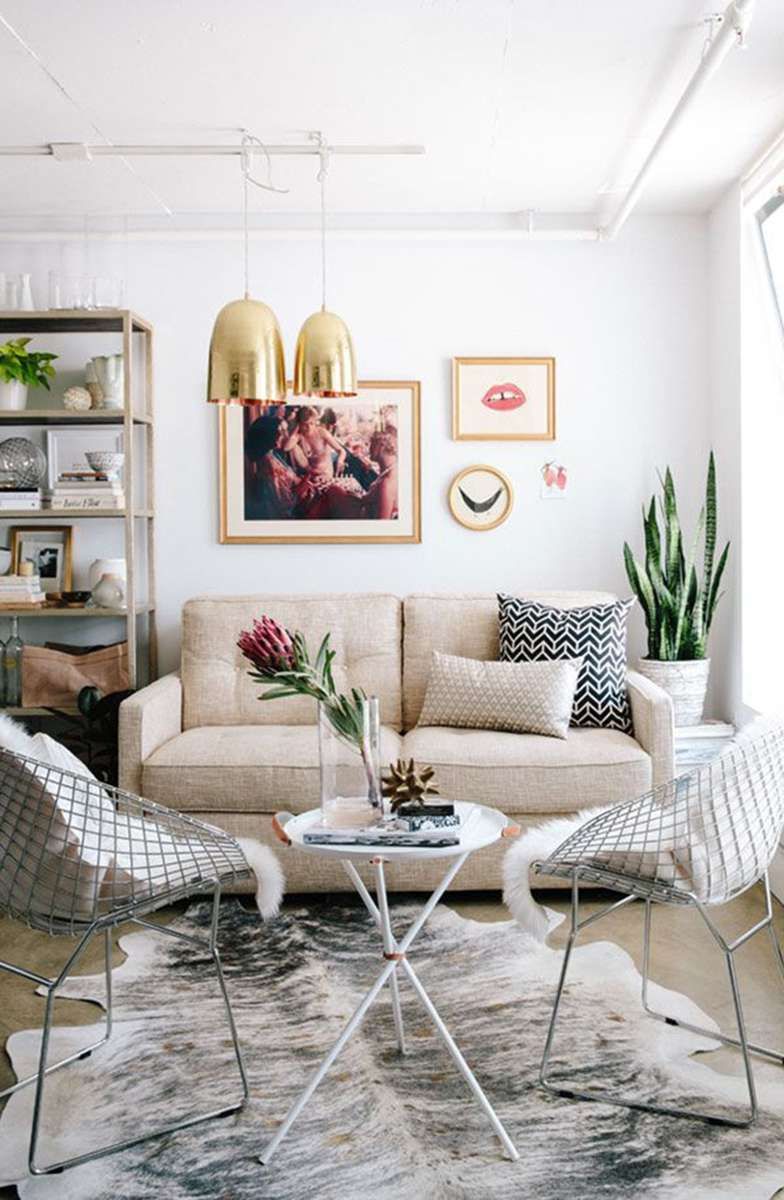 Expand the space using mirrors
It's the oldest trick, but it really works. You can instantly create the illusion of more space simply by using mirrors. You can opt for a large mirror to cover an entire wall. The mirror will create the illusion of space by reflecting the room, doubling the interior space. Keep the color palette light and it will help enhance the effect.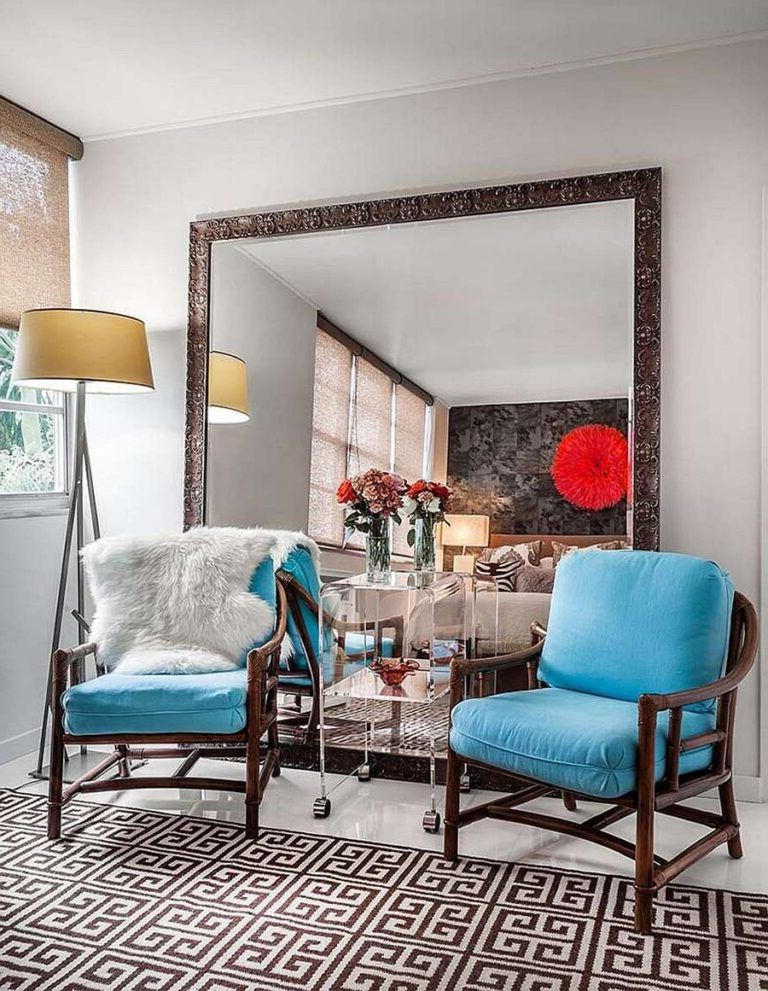 Mirrors are already more than known when it comes to wanting to expand a room. The optical illusion is very good because when it reflects, the limits of the room are lost and it also helps to take advantage of natural light, in case of having windows.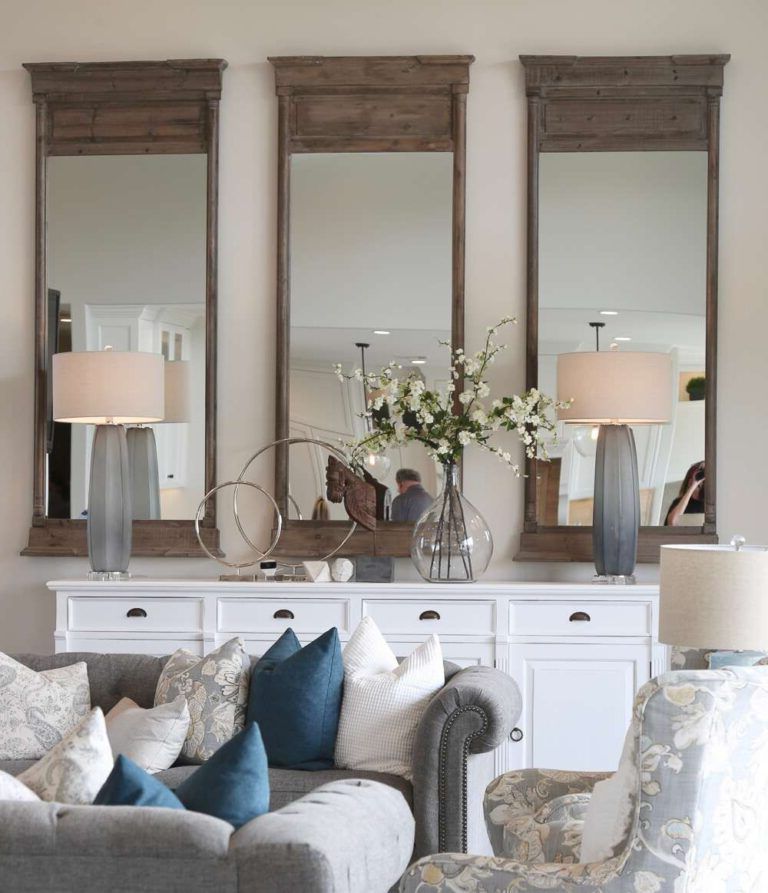 Media center
Free up floor space by creating your own media center that takes up minimal space. A TV installed on the wall will always be the best option for small rooms. You can fix an MDF panel to the wall and mount the TV and floating shelves on it, one above and one below if necessary. Shelves will allow for storage without taking up too much space.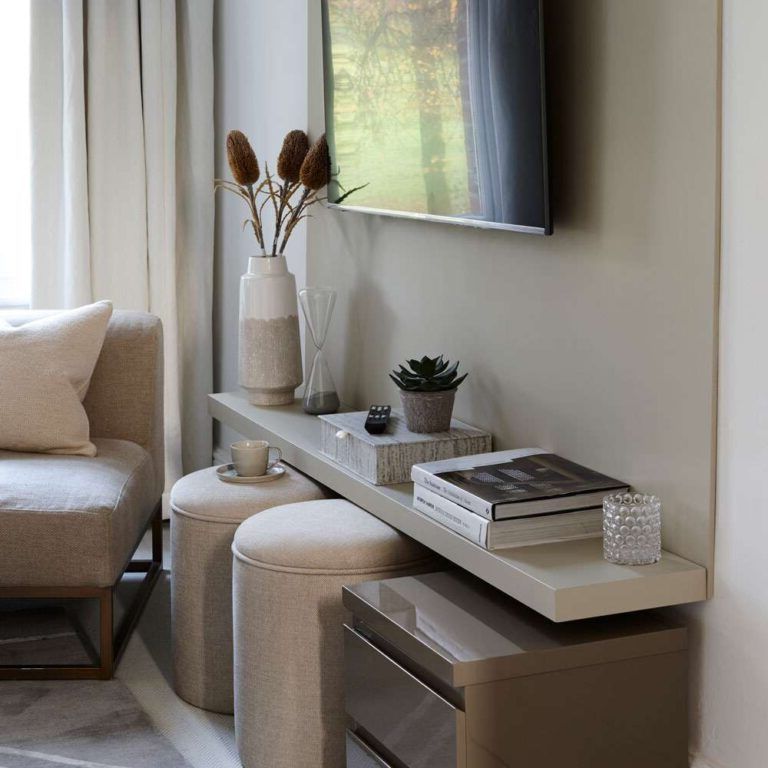 The area under the bottom shelf allows for additional storage for items such as drawers or stools for storage.
Floating shelves on the wall
These types of shelves allow you to decorate by freeing up the floor, which will give more comfort and a feeling of spaciousness.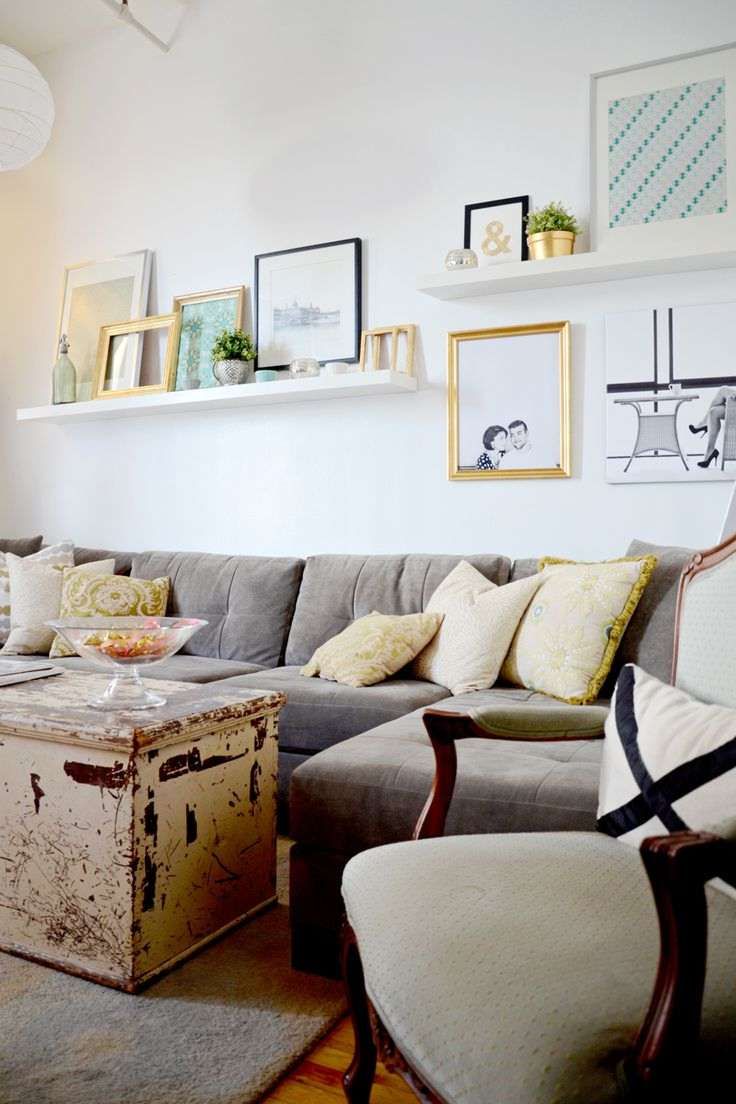 High shelves to the ceiling
Taking advantage of an entire wall as storage, in addition to giving you more capacity to store things, will give a feeling of spaciousness.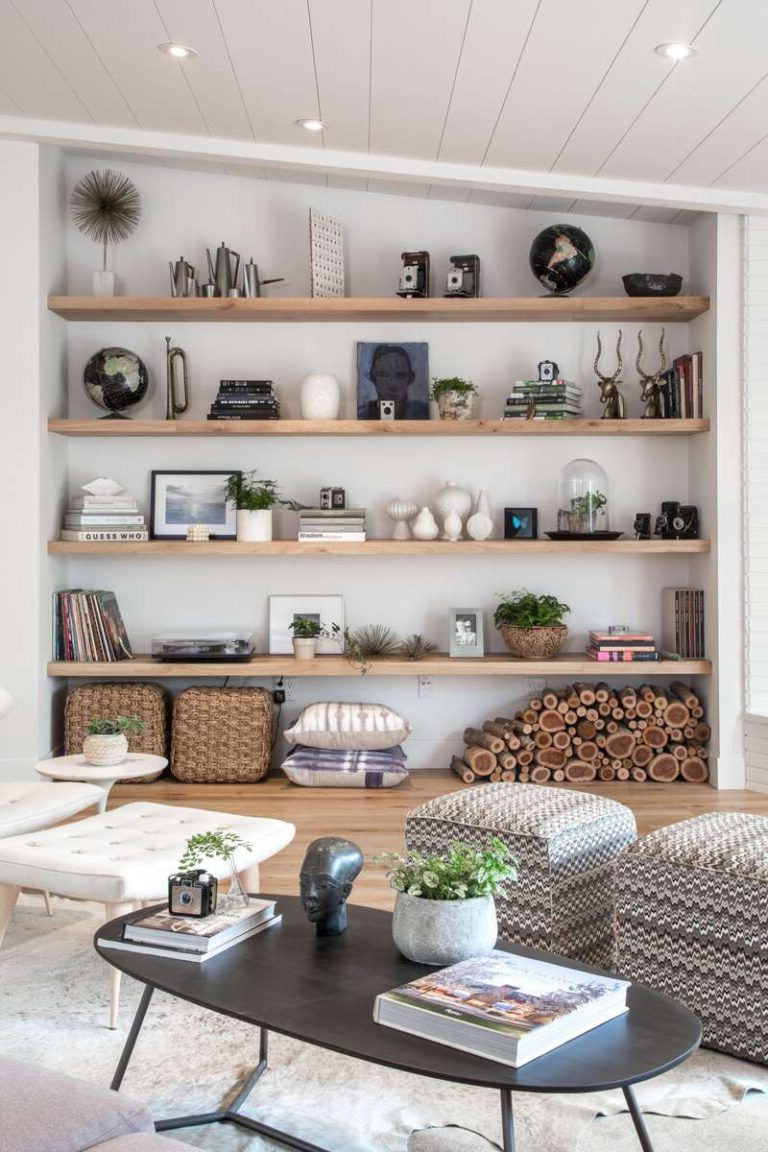 Distract with flashy pieces
Choose one or two statement items, like an oversized table lamp, an attention-grabbing piece of art, or an easy chair upholstered in a fabulous fabric, and keep the rest of the room clutter-free.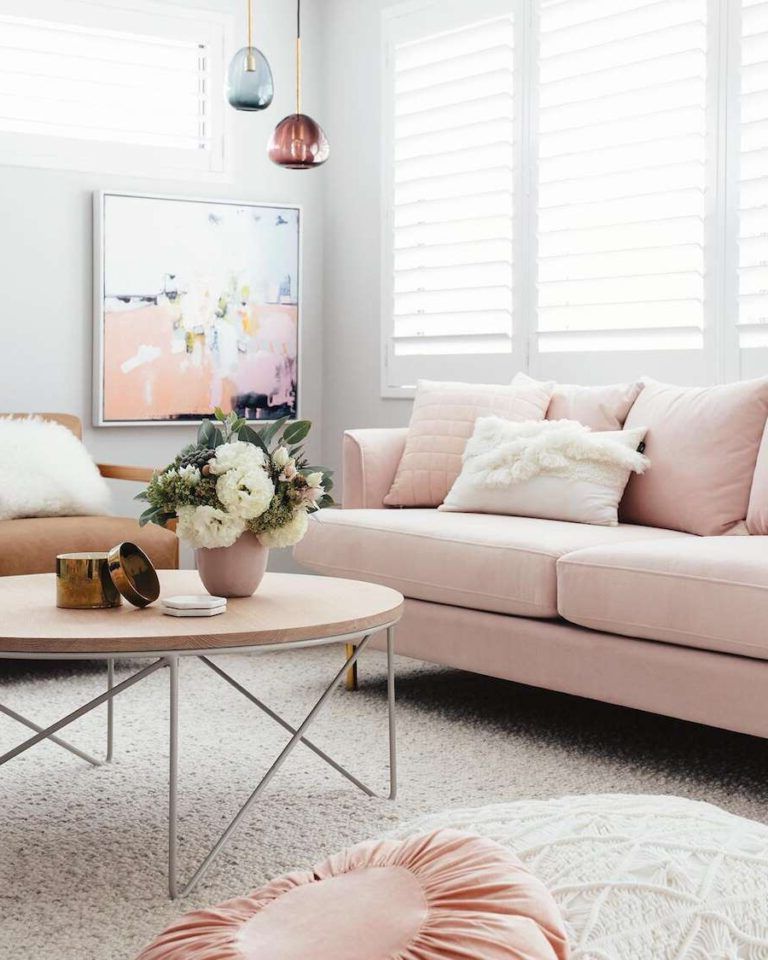 It is advisable to choose a focal point of the salon. In other words, an element around which the rest of the furniture is focused. This can be a painting, a fireplace, or whatever strikes your fancy.
Small elongated rooms
This living room is quite long and skinny, and previously the owners had a long dark sofa, which only added to the hallway effect. By changing it to a pale L-shaped design, they have created a cozy corner and opened up the space.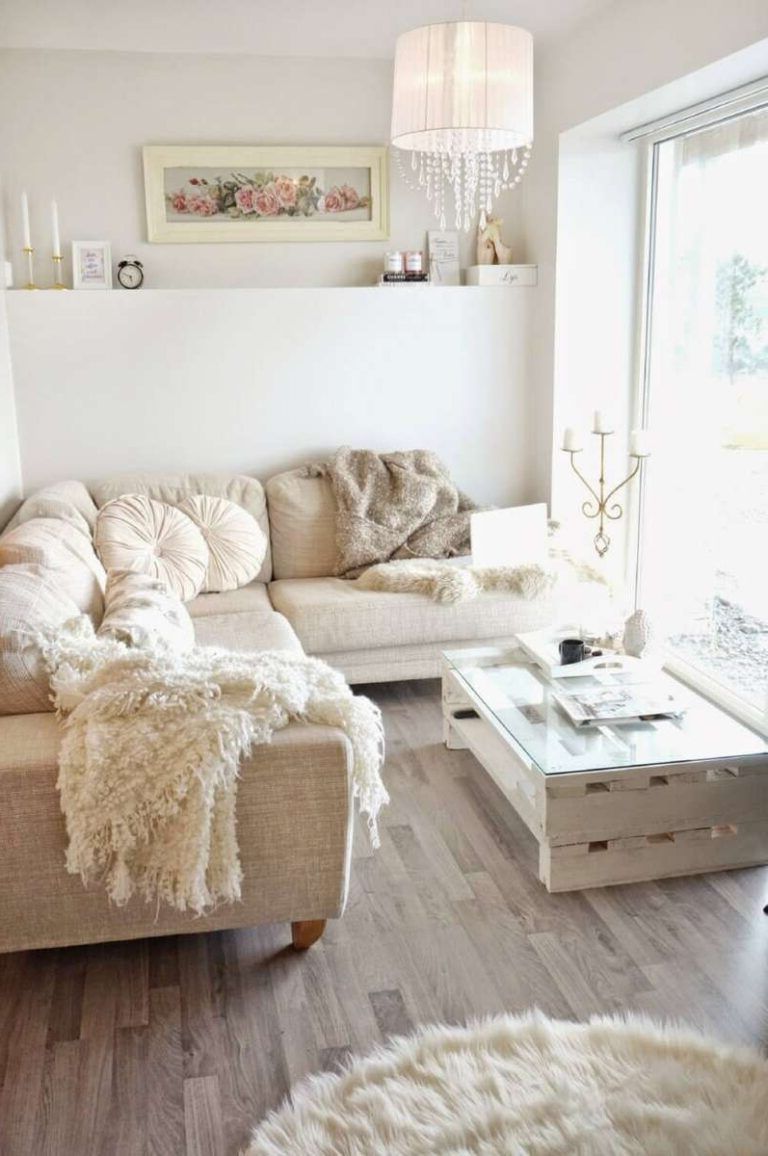 Use stools as seats
One thing you should never do if you have a small living room is pack too much furniture. Choose a sofa that is proportional to the size of the space, and if you still need more seating, use stools. They take up much less space than bulky armchairs and can be easily maneuvered. These cube shaped stools can be stored under a coffee table when not needed.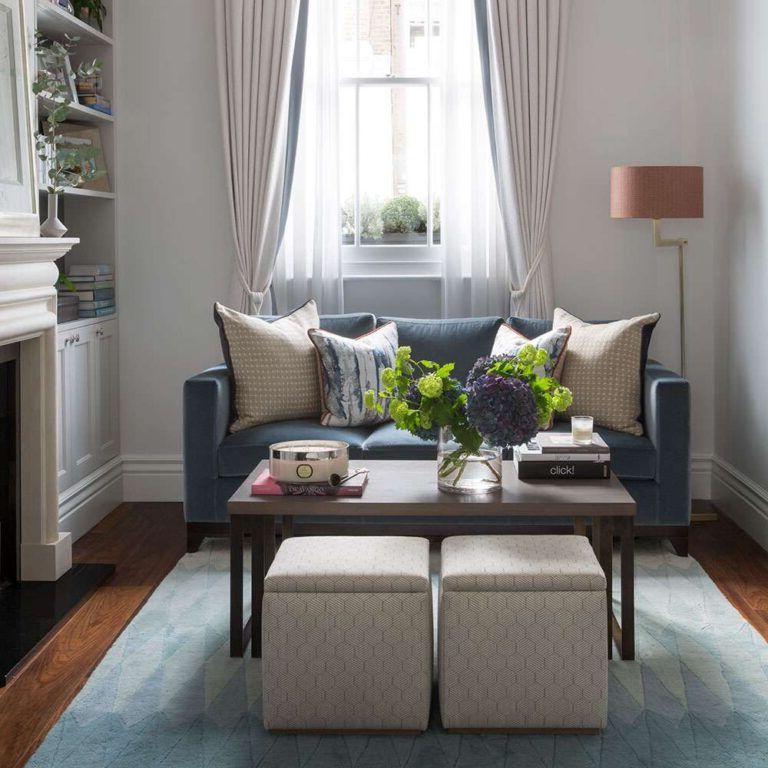 Long curtains
Floor-to-ceiling curtains are a good option as they will create the illusion of space, even if the square footage of your living room is a bit tight.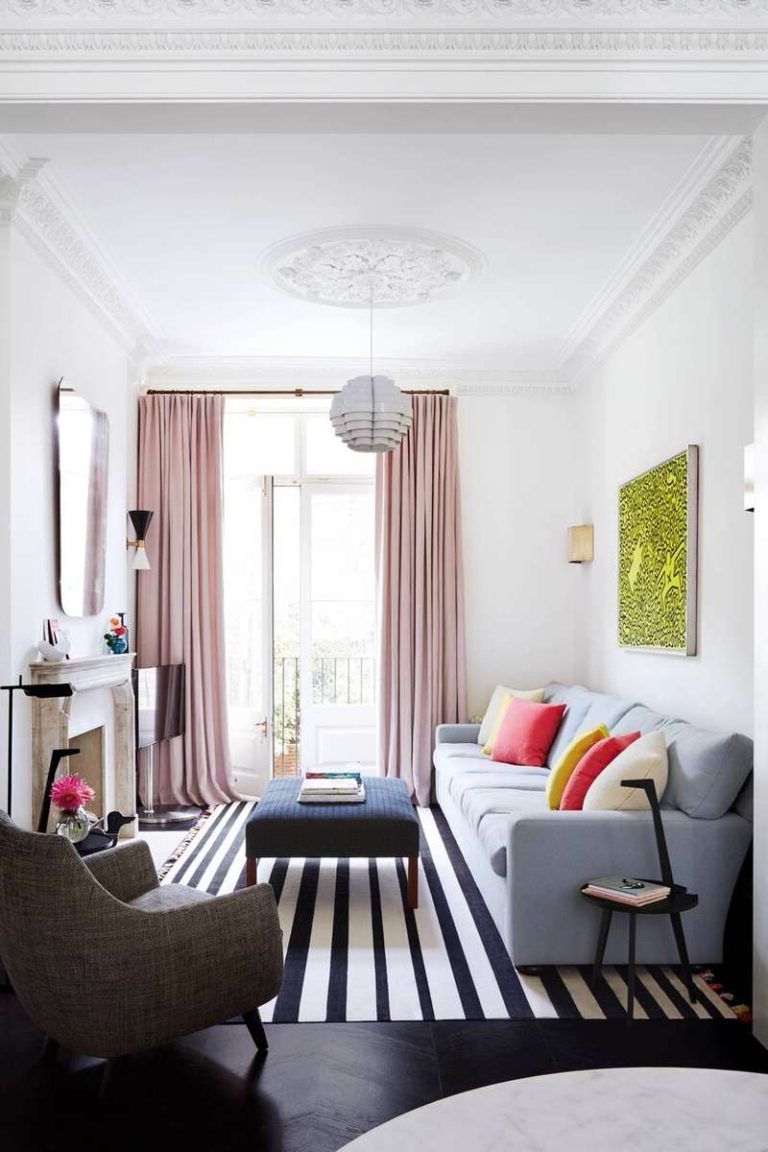 The curtains also play their part in the decoration. If you dare to place curtains that go from the ceiling to the floor, as we see in the image below, the room will look higher and will create the illusion of a large window.
Multifunctional furniture
When it comes to small living rooms, multifunctional furniture is your friend. A coffee table can also double as storage, allowing you to clear any clutter at any time. You can also invest in stools with covers or even a sofa with storage space under the seat.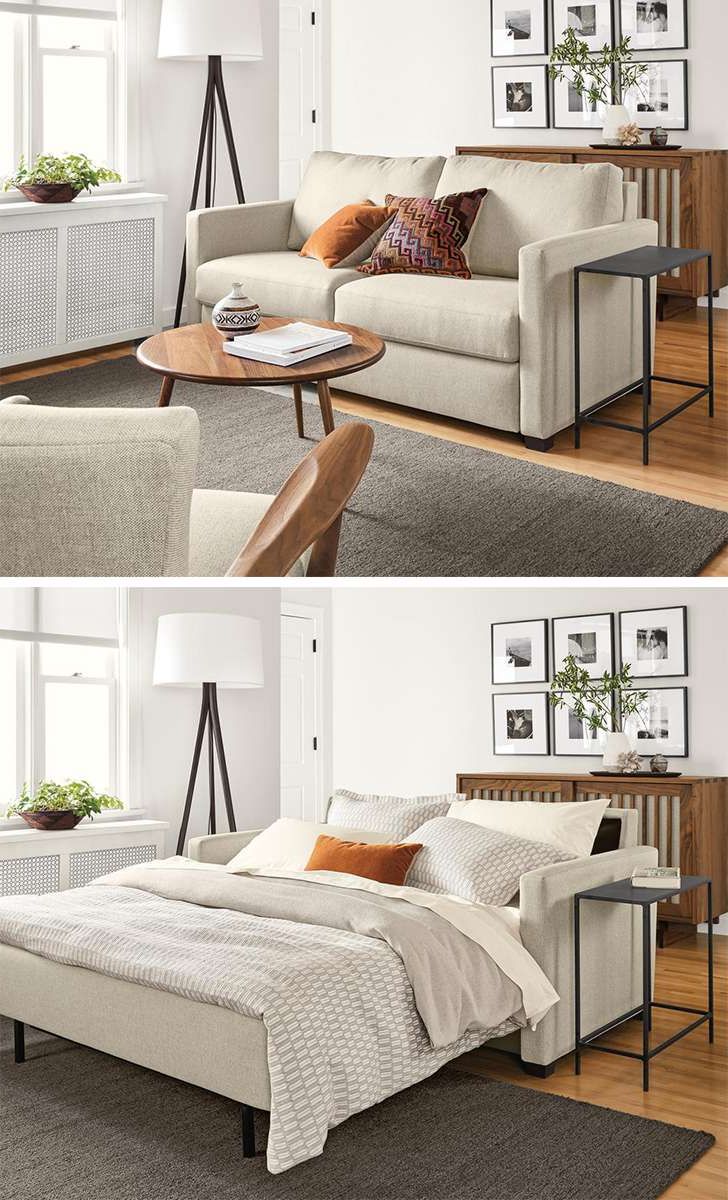 You should not have an excess of furniture, but few, and that provide a lot of practicality. By this we mean that there is specific furniture for small spaces, which can be used in various ways. This helps that depending on the occasion, it is in the most useful way. For example, the one-seater armchairs, which can be opened and end up being a bed.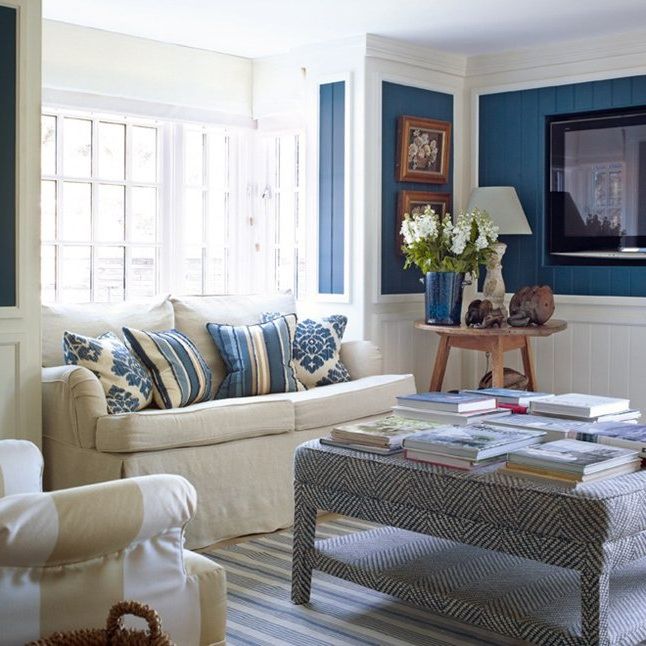 It should be noted that this table is padded, so it can also be used as a seat.
Let the light in
If your living room has access to a lot of natural light, don't block it with blackout curtains. Let the light in to make the space feel more airy and open. Even if you don't have big windows and lots of sunlight, choose lighter shades to maximize light. Semi-transparent shades on curtains will also help.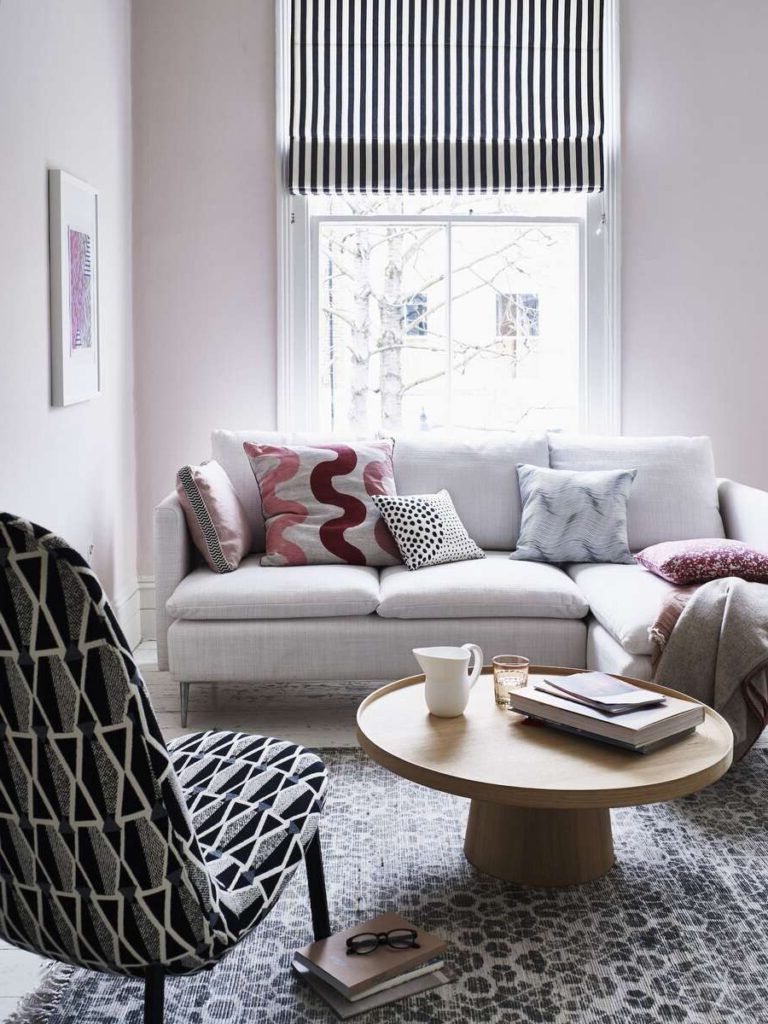 Choose a large rug
Choosing a large rug, even with a bold pattern, is one trick that makes a room feel bigger. Unlike small rugs, the large size does not visually break up the floor. This can also help anchor the space and have a basic piece to design the rest of the room. Corner seating can also help make the most of space.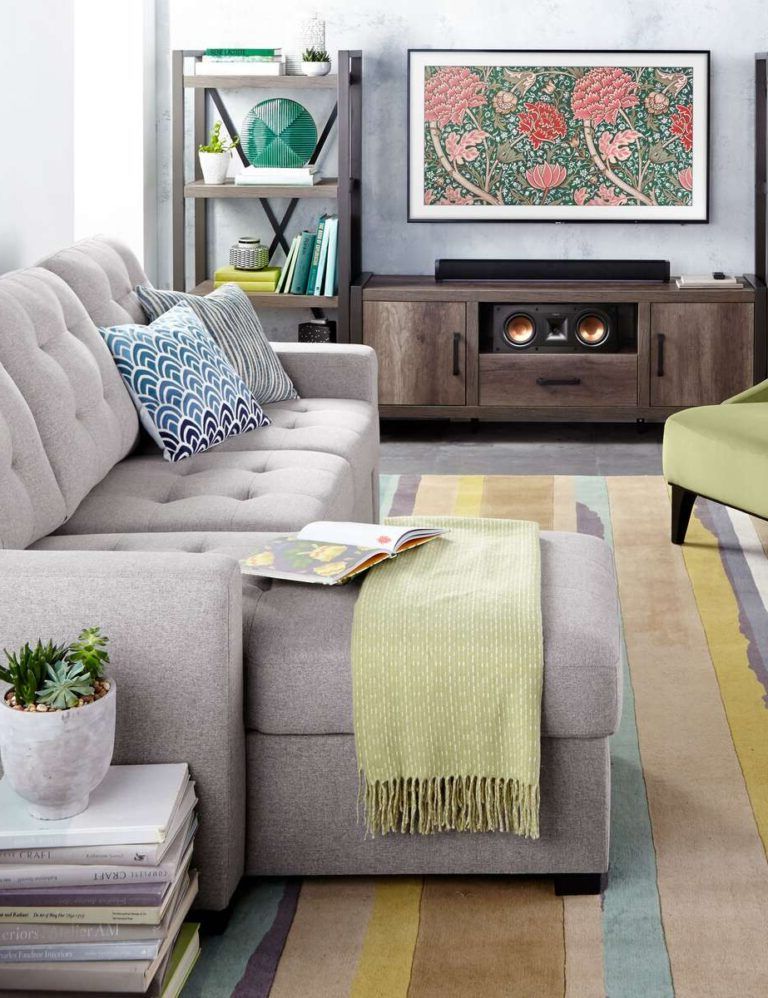 Low seats
A lower sofa creates the visual effect of higher ceilings. It is about playing with proportion and scale.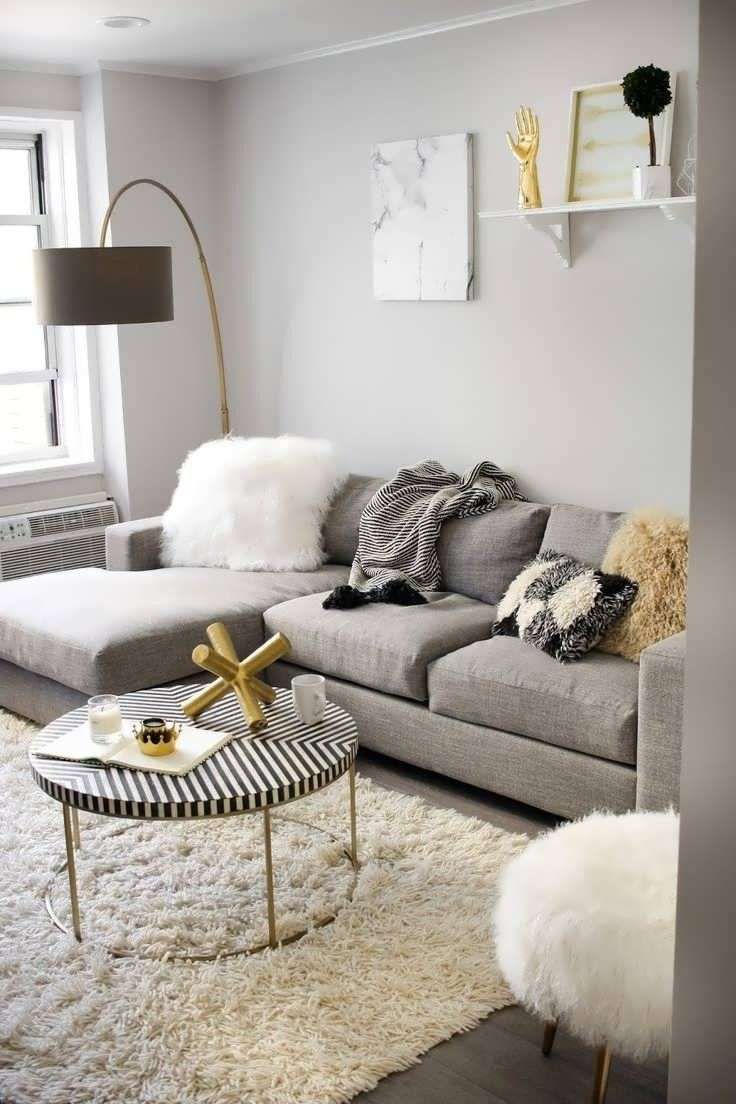 Two center tables
Use two small tables to replace one large coffee table. They are better for the flow of traffic and can be easily moved to wherever else they are needed.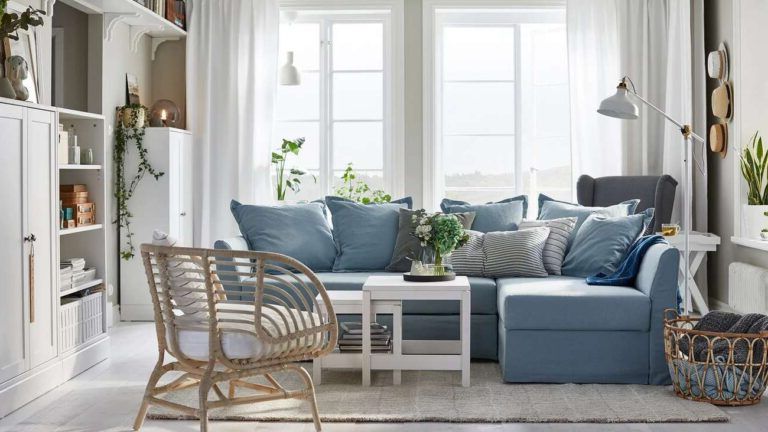 Smart lighting
Choose lighting that can be attached to walls or hung from the ceiling to save floor space. Swingarm lamps also free up space on end tables.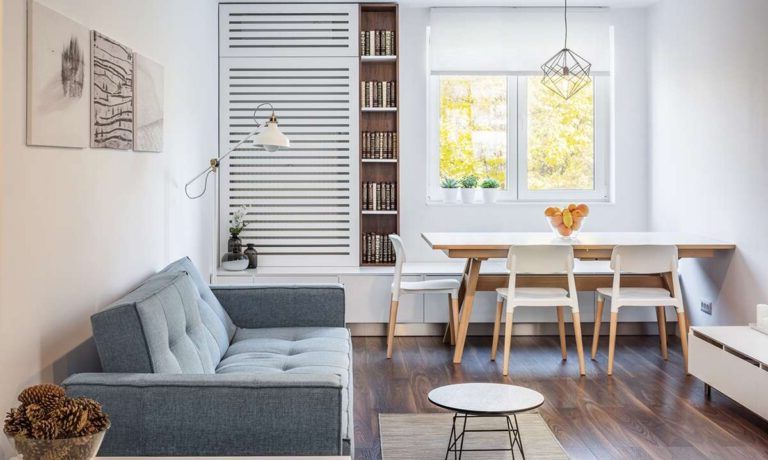 Hanging chair
Swing chairs are super fun and seem to be having a boom right now. They can be a great decorative and useful resource in a small room. It offers the benefit of adding seating without taking up a lot of floor space, like a traditional armchair would.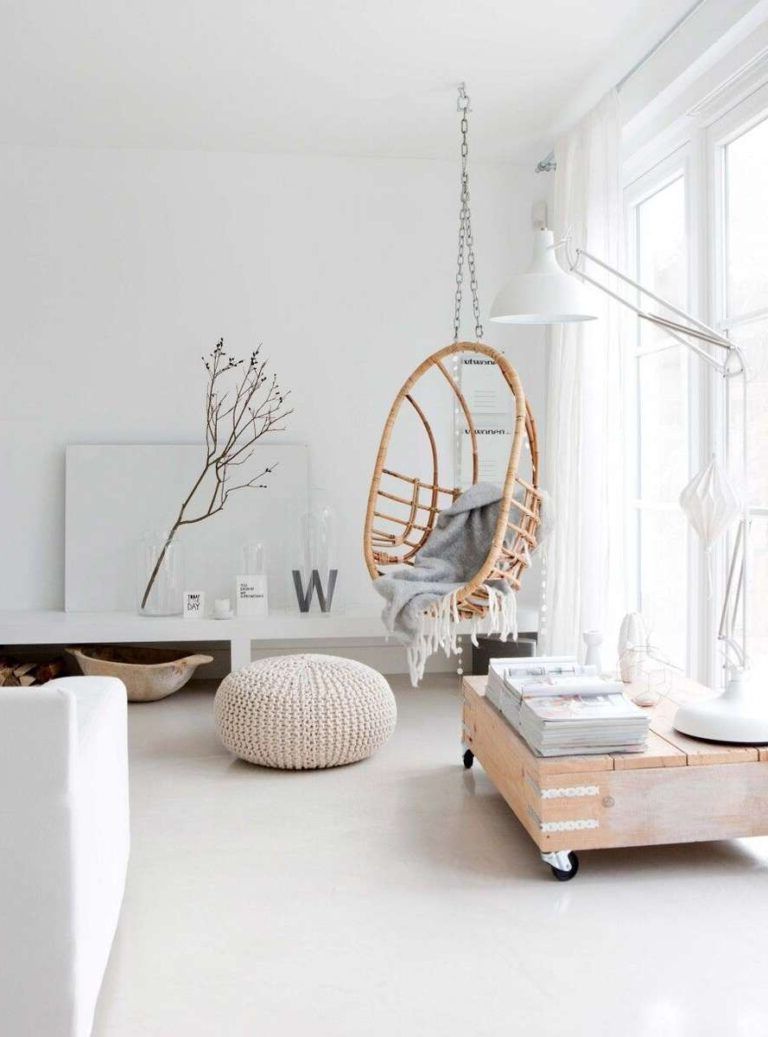 Transparent coffee tables
Another trick is to use tables made of transparent material, since visually, they do not take up space and allow you to see through them.