Regardless of how small your balcony is , you always have the tools so that this small space can have a couple of touch-ups that make it the right place. To rest for a while at any time of the day, and enjoy the outdoors, especially in the spring and summer seasons, integrating this space into your home, without feeling as if you were in another house.
It is important to take advantage of every square meter of our home and, as far as possible, make it cozy, comfortable and functional. We will give you some tips for decorating small balconies.
Plants in the decoration of small balconies
All of us who do not have the privilege of having a beautiful garden often have to settle for a balcony as a space in the house to enjoy the outdoors. But as you will see through the photos and ideas that we will present, this does not have to be so terrible, since with very little ingenuity we can turn these spaces into perfect places to enjoy our relaxing hours outdoors. Therefore, so that from now on, all those who do not have a balcony that invites them to enjoy, is that today we present simple ideas that will radically change the appearance of these spaces. It will make them more welcoming, which will cause them to develop a greater affinity for this space.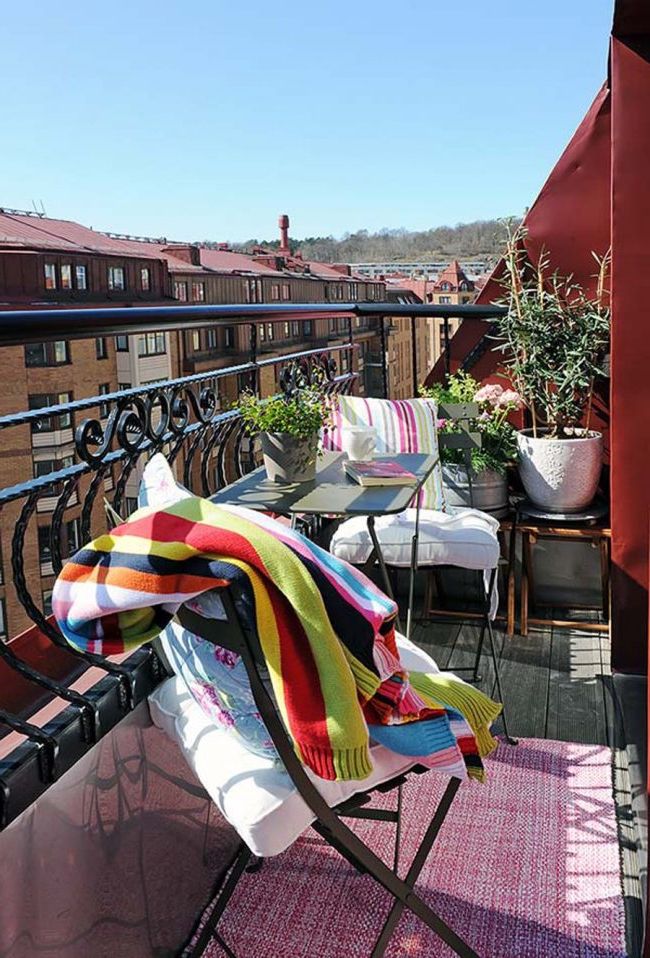 The first tip, perhaps the most obvious, is to add the color green to the balcony. Even if it is one or two pots that can be added, it will make a difference. There are the most diverse plants and small decorative bushes, very good, of medium height. Another option is to have spices, such as parsley, chives, or arugula. Flowers are also highly recommended, since they are the best way to give freshness to the space. Its color is also ideal for recreating a living space for moments of relaxation.
Vertical pots
The best way to take advantage of the space is to place them vertically, either hanging from the walls or from the balcony railing.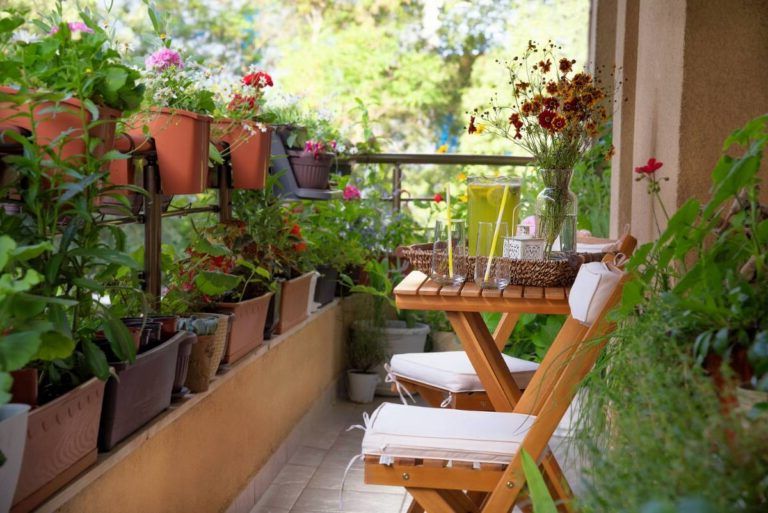 They can also be hung from the ceiling.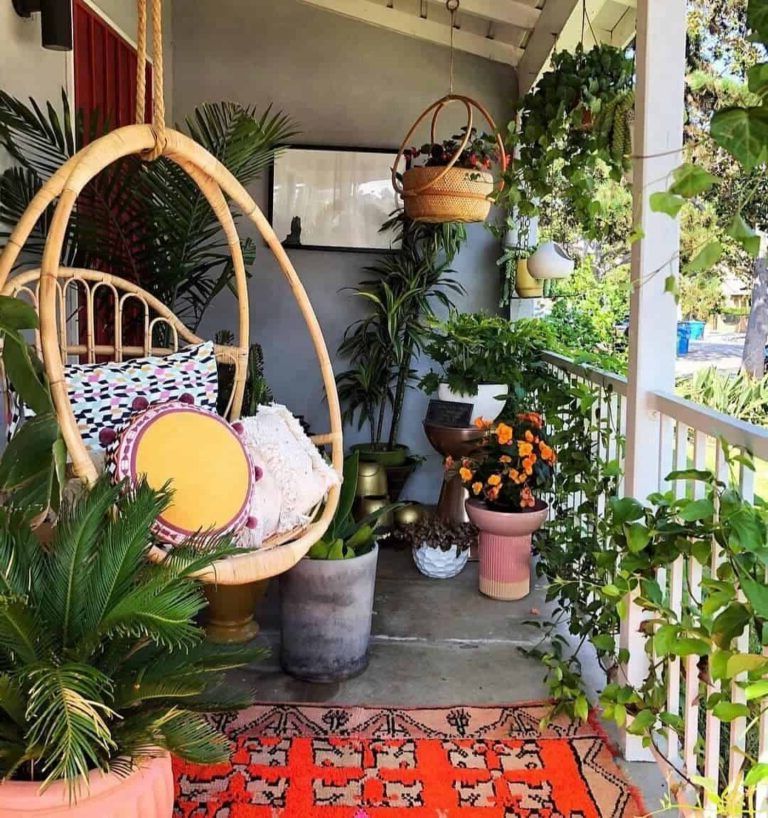 There are special planters to hang the pots from the fence.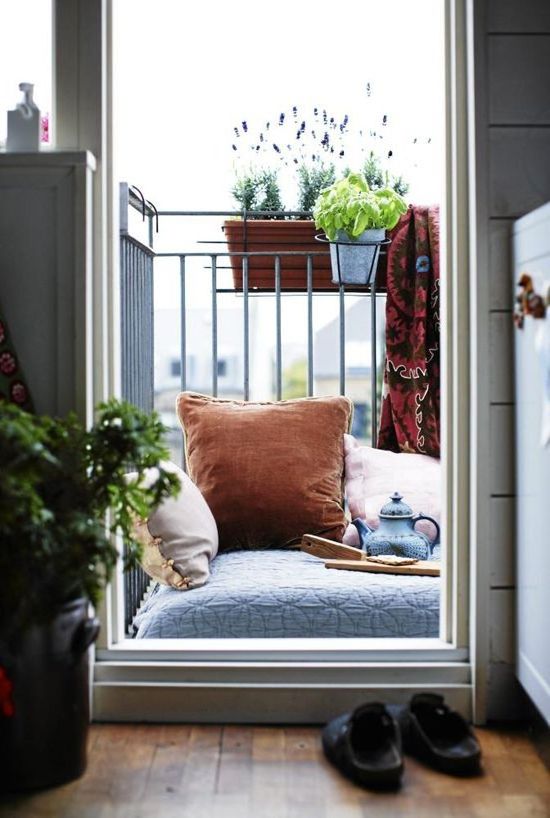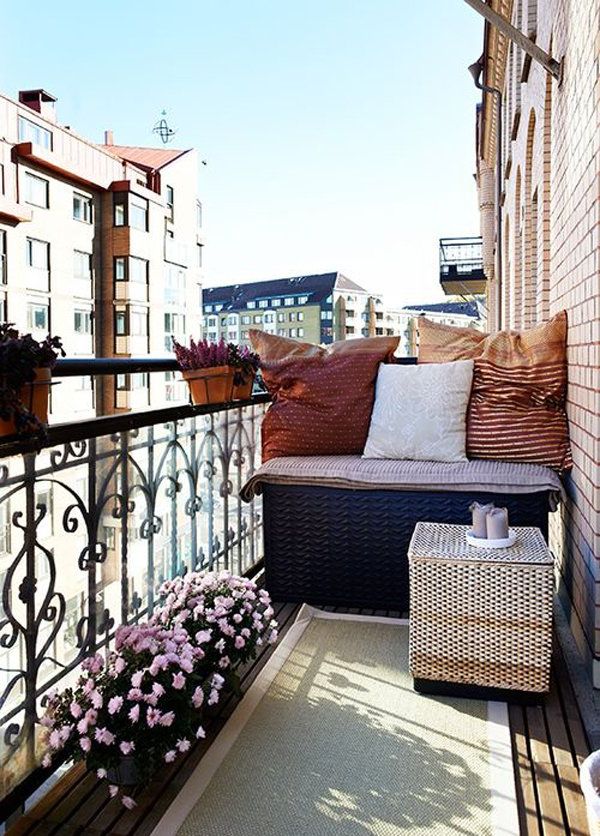 Shelves
Another of the simplest ways to save space is to use shelves to place the plants.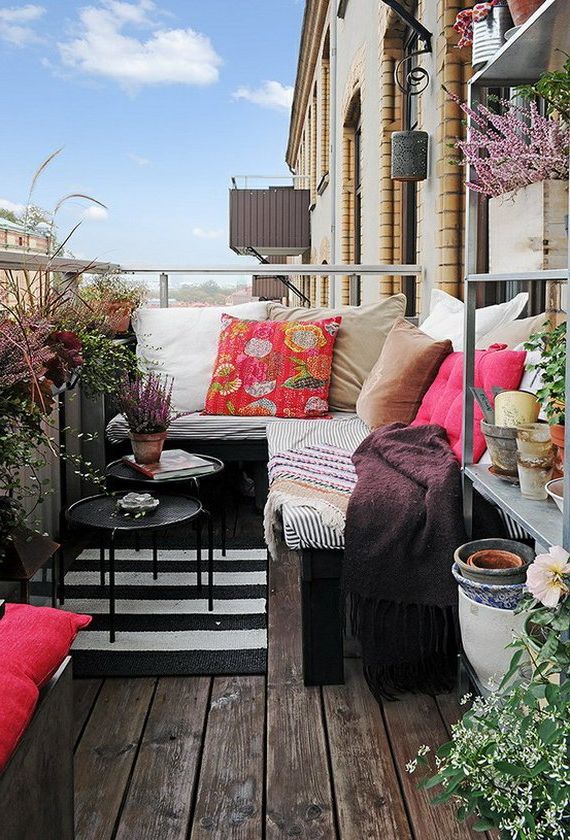 Vertical gardens
There are many ideas to implement vertical gardens.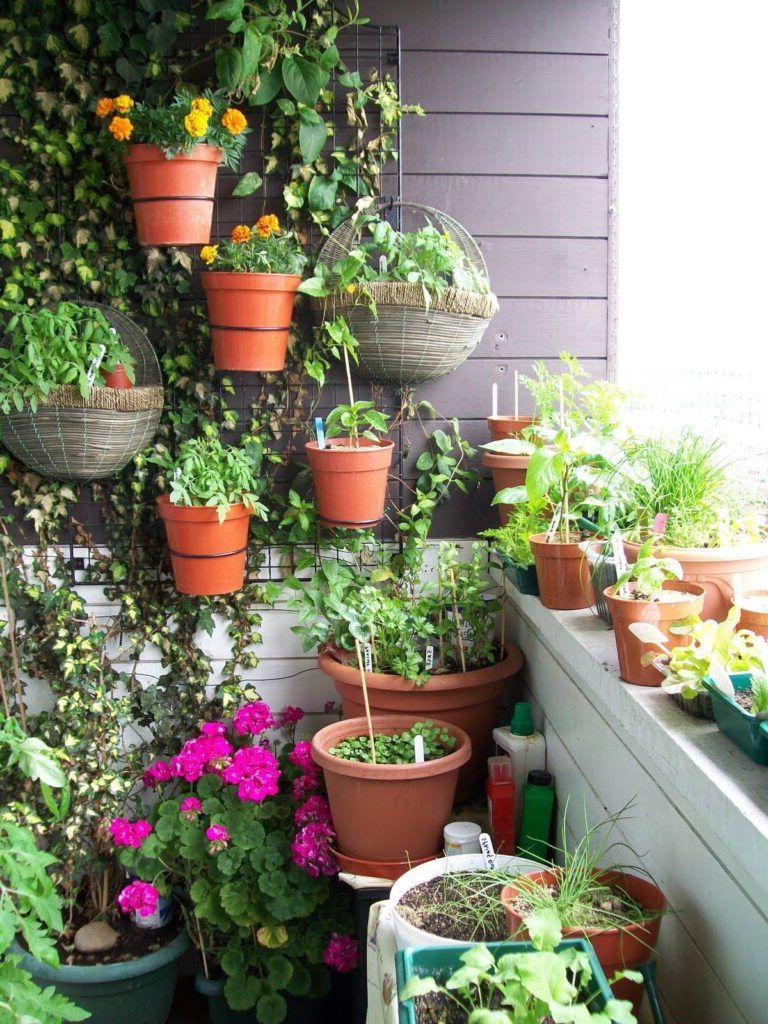 Vines
Use plants that can be supported from the walls. Structures of wood or wire can be placed, so that the plants can grab and climb.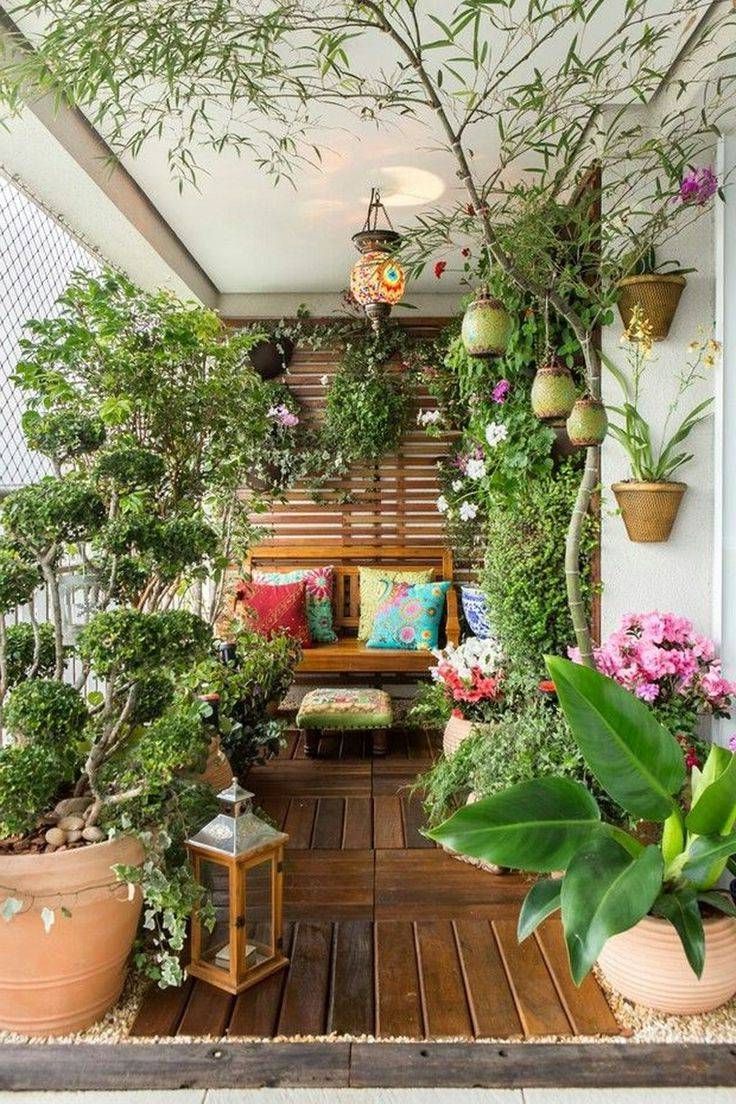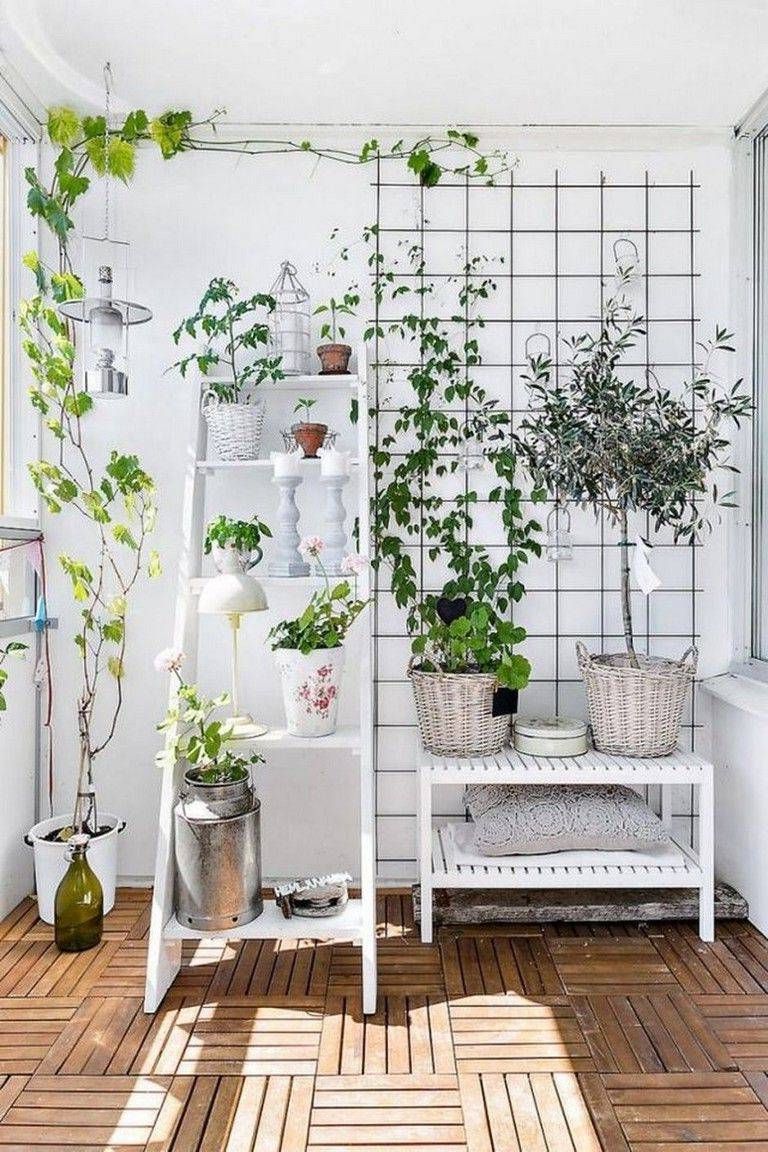 Hanging outside
Another trick is to hang the pots on the outside of the fence. If this option is chosen, be very careful that they are well secured, to avoid possible accidents. Do it very responsibly.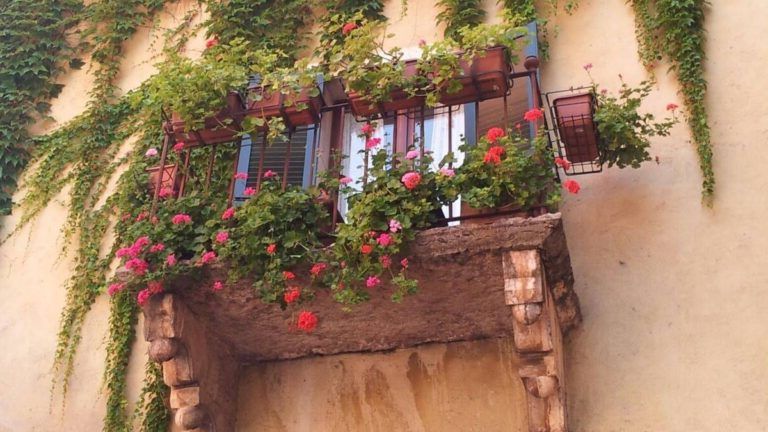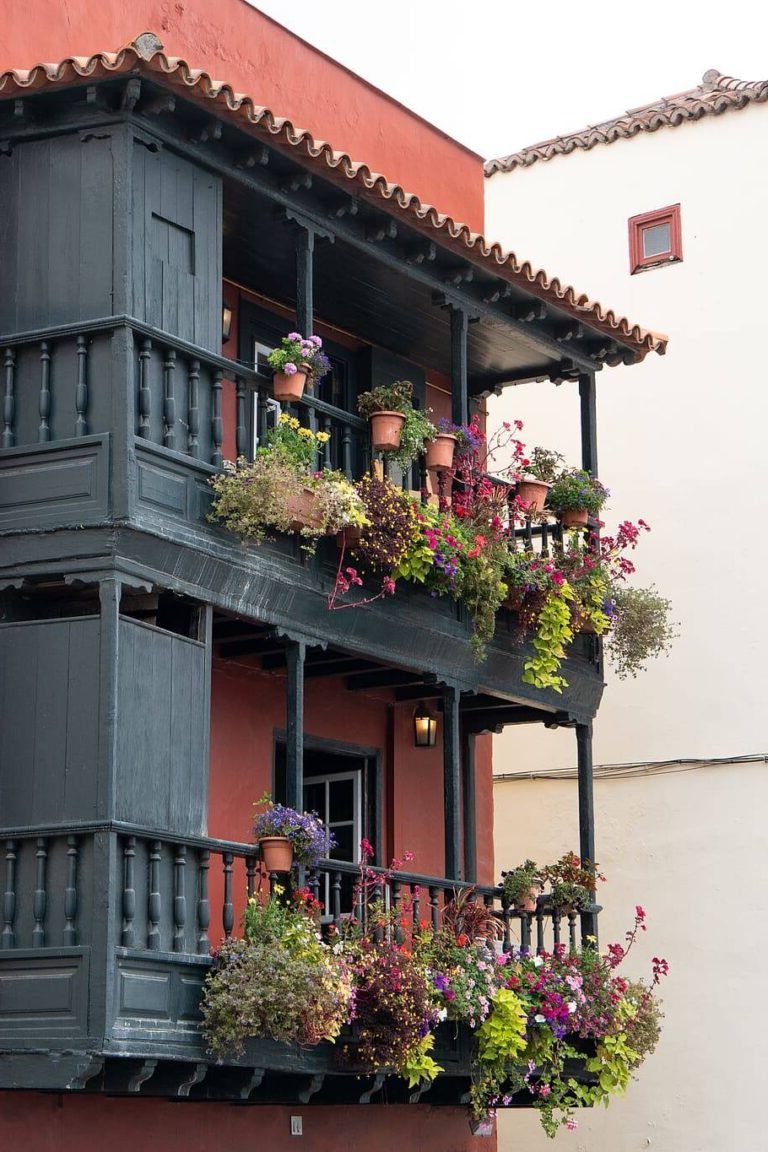 Ladders
Another way to give plants verticality is to use old and recycled stairs.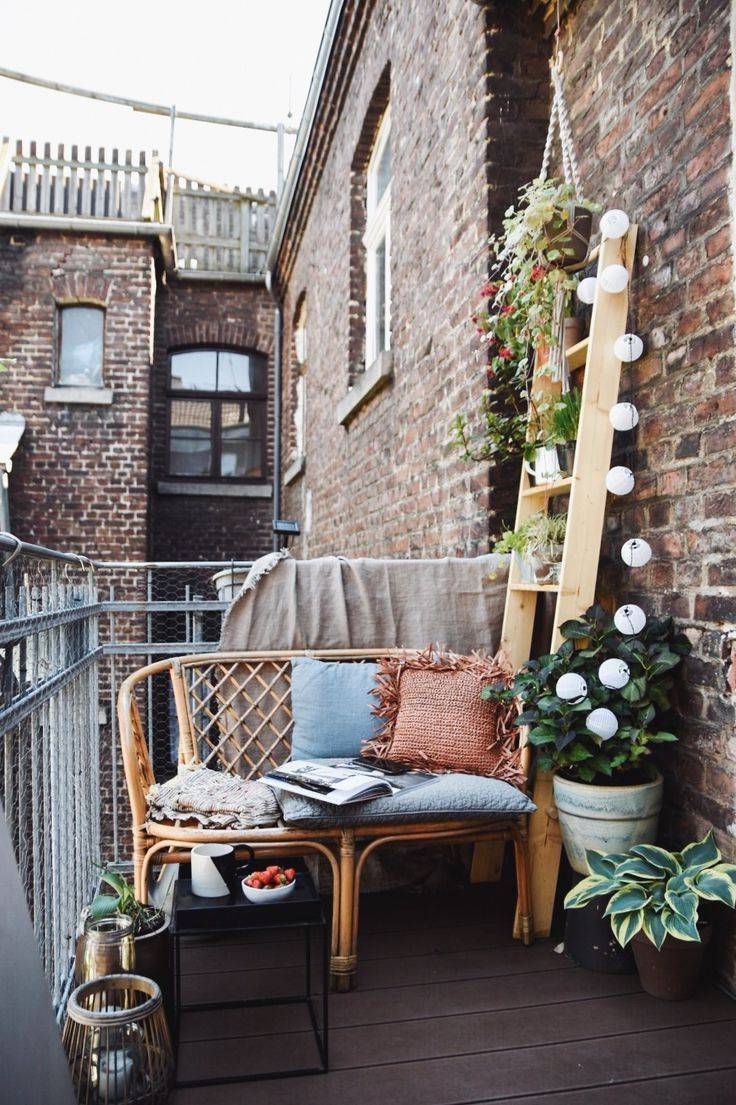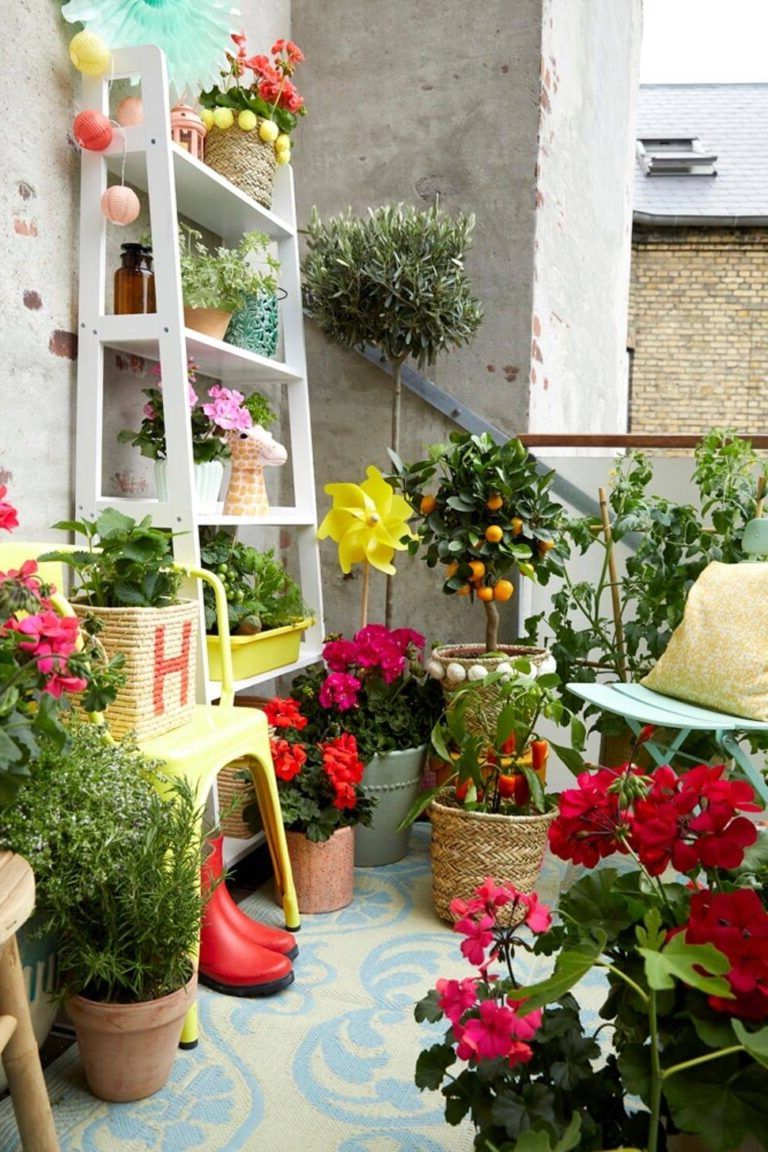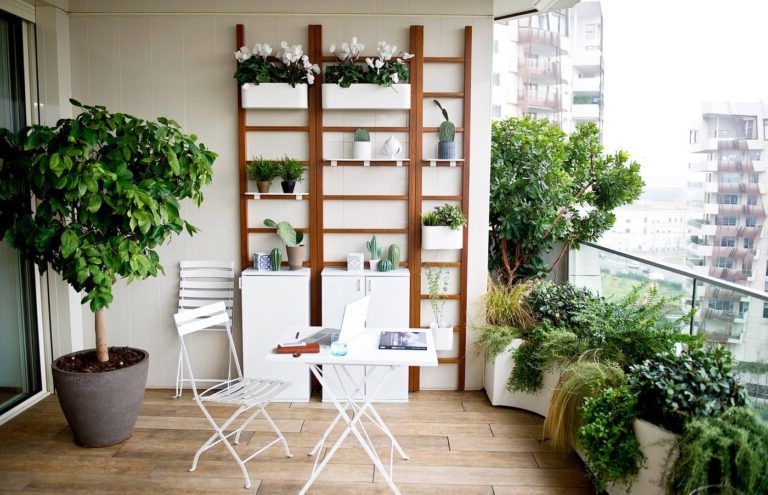 Chairs and tables in the decoration of small balconies
Adding a couple of chairs is the first step in making the balcony a family gathering spot, even if it's just two or three. Depending on the available space, you will have to decide between classic or folding.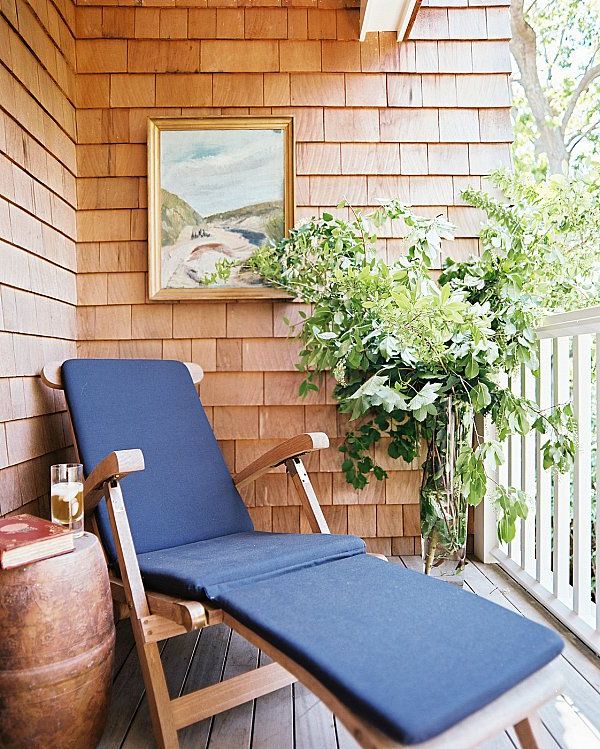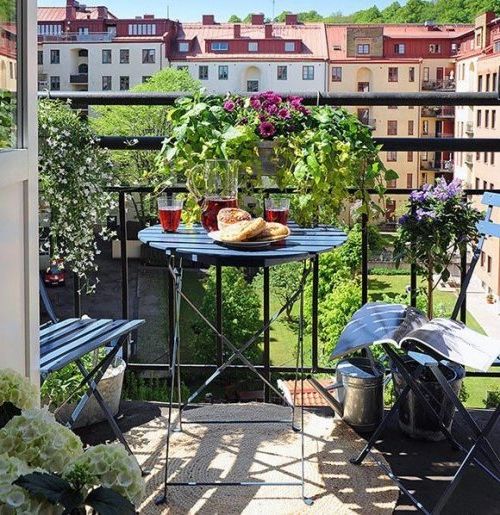 You can also consider adding small chairs or hammocks. Or a mattress with a nice bedspread that works as an armchair, or large cushions. This is down to personal taste, and depends on the space available and how much you want to spend. We show you a few photos to inspire you in this task.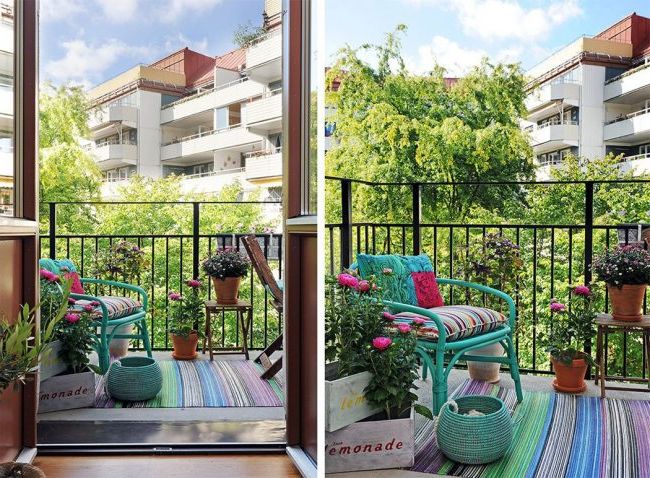 One of the main items to keep in mind when thinking about the decoration of your balcony is to implement comfortable seats and a table, which although they should not take up all the space, it is recommended that you recreate a comfortable place where, for example, you can enjoy having a drink. outdoor picnic.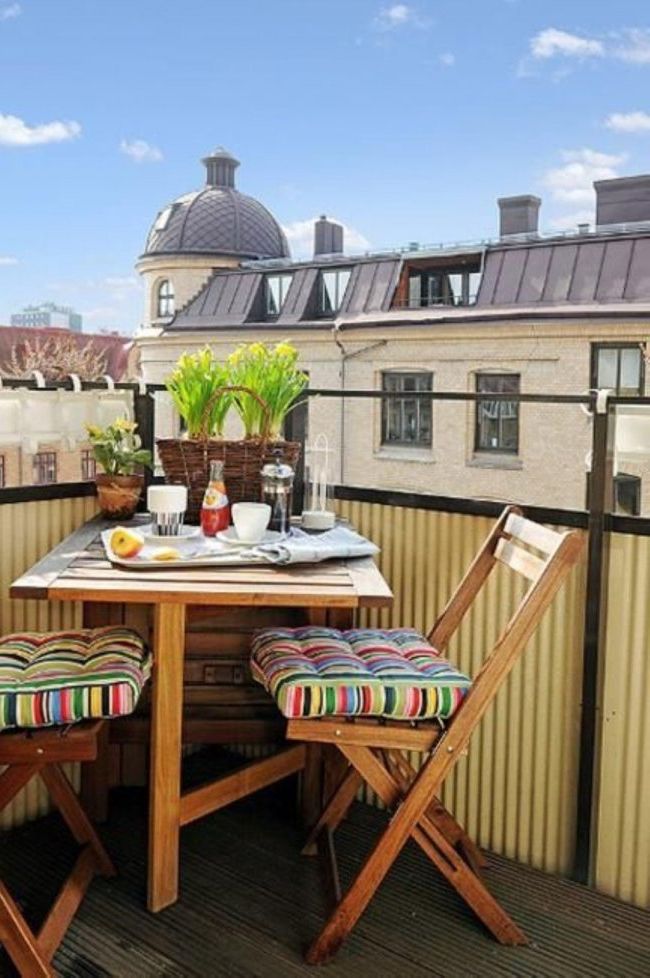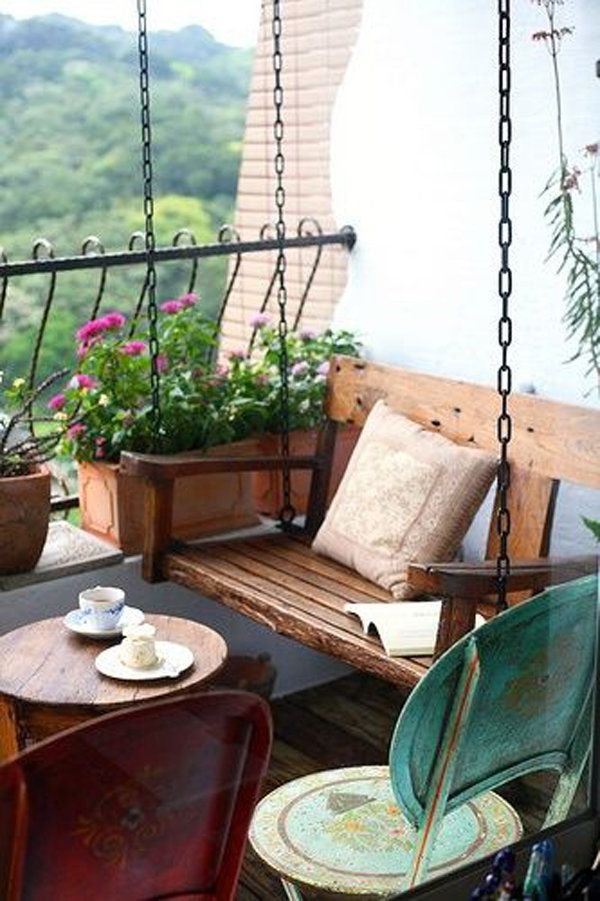 Accessories in decoration of small balconies
Another option with a wide variety are outdoor rugs, emulating grass or many other very interesting motifs. In addition to giving life to the balcony, they can give the feeling of greater amplitude. Curtains, awnings, mats, cushions, there are a lot of options that you can take into account to decorate the small balcony.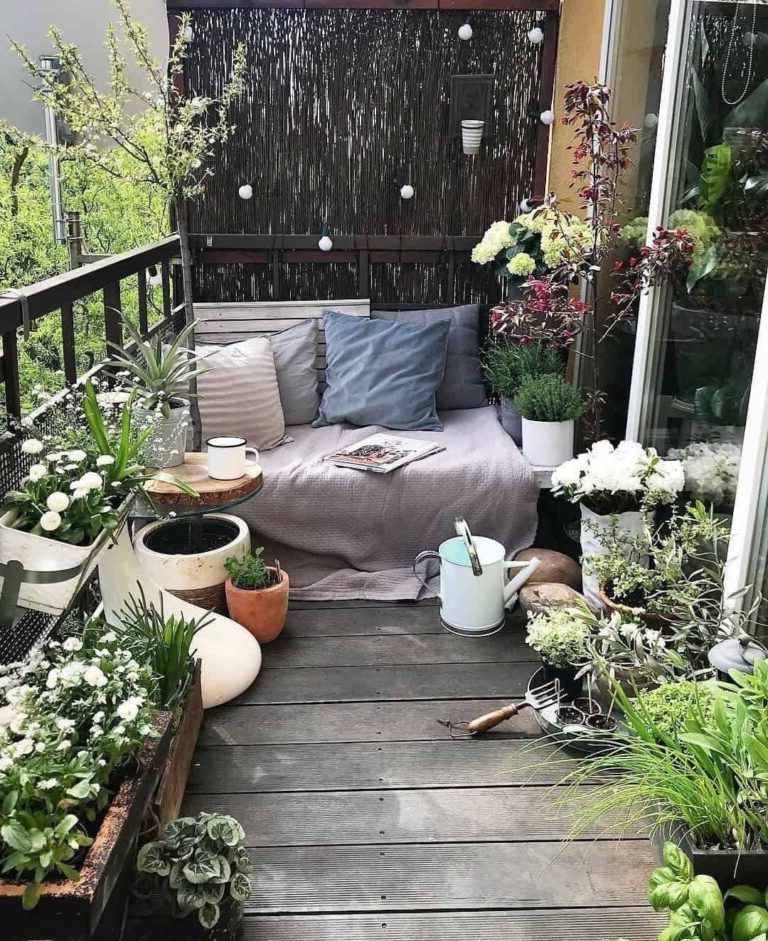 The colors should be cheerful and combined with the green of the plants they look great. The person who arrives on the balcony must feel welcomed.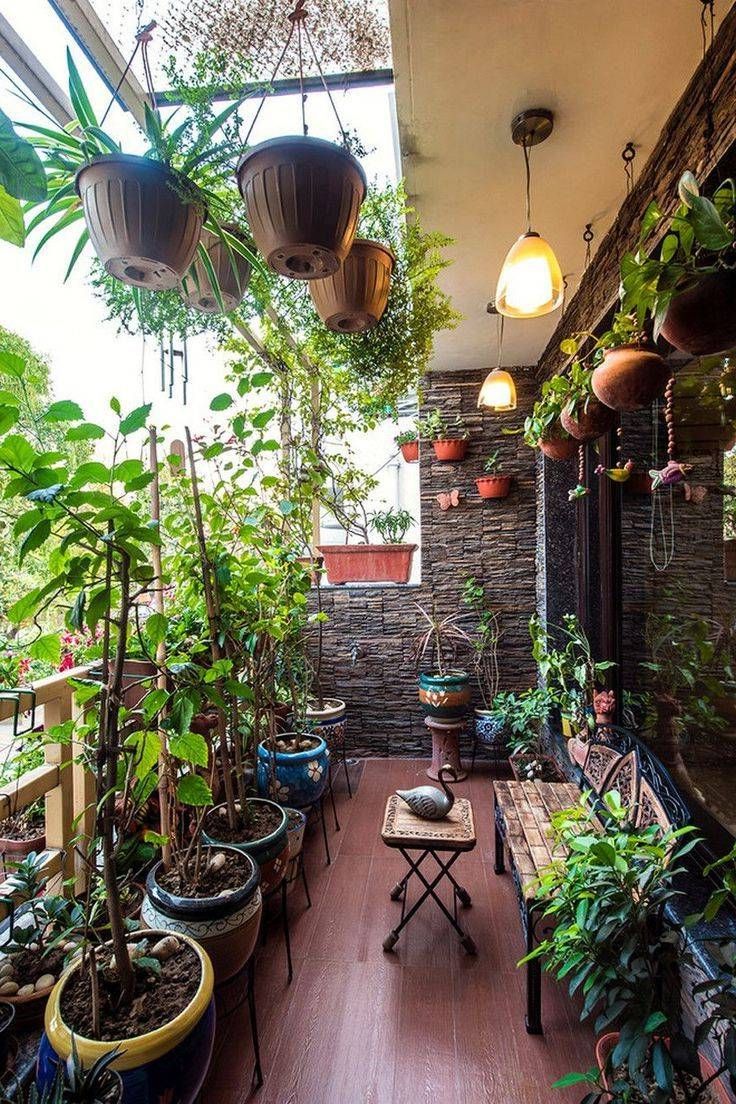 The luminaire can also play its good game in all this. Dichroic lights on the walls are one of the best options when choosing, since they will not take up space, and they can create a beautiful night environment.
Cushions
They do not take up too much space, and they will give a very cozy look to the balcony.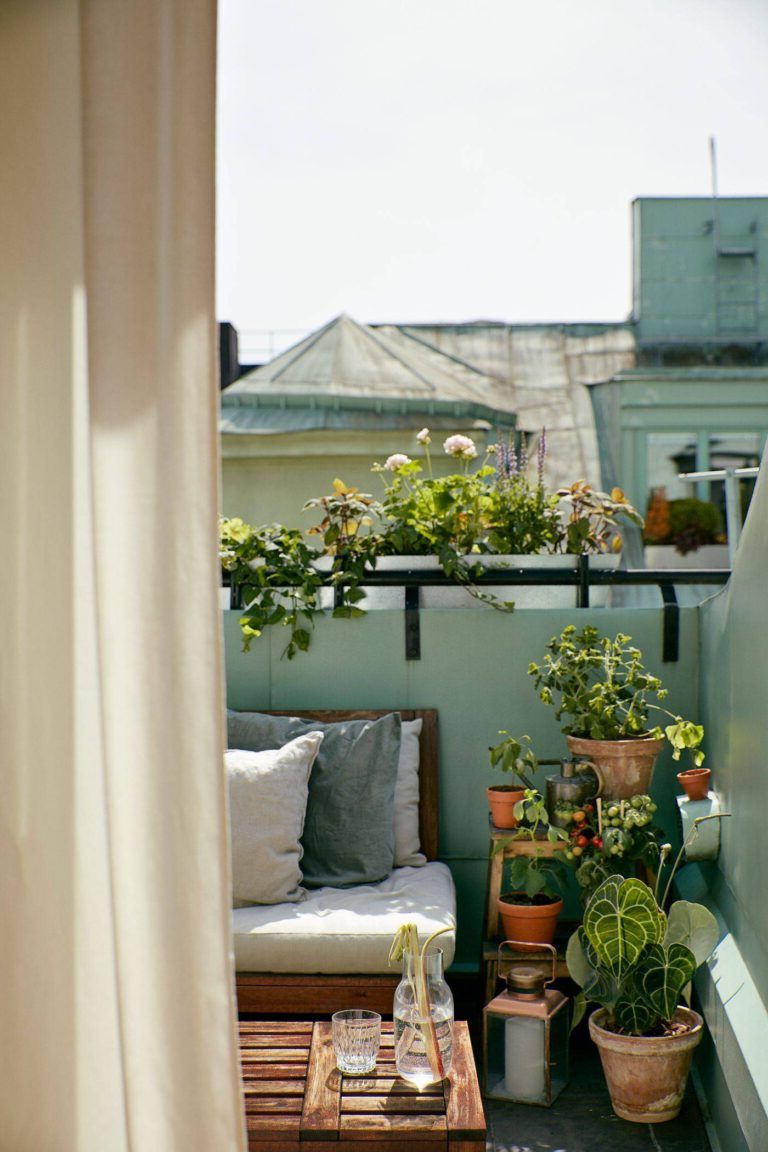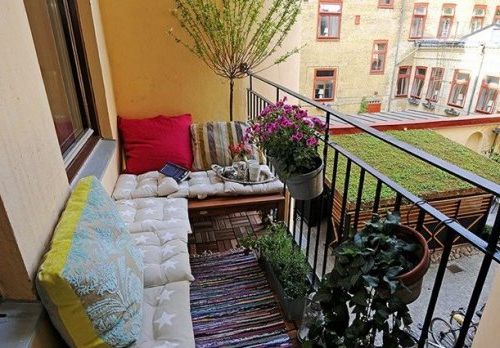 Curtains
In addition to being useful to prevent the intense sun from bothering you during your peak hours, they are a decorative element that can look fabulous.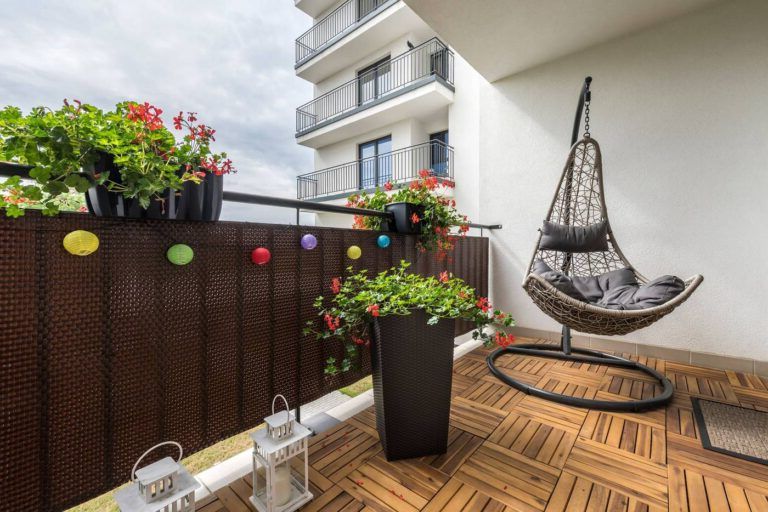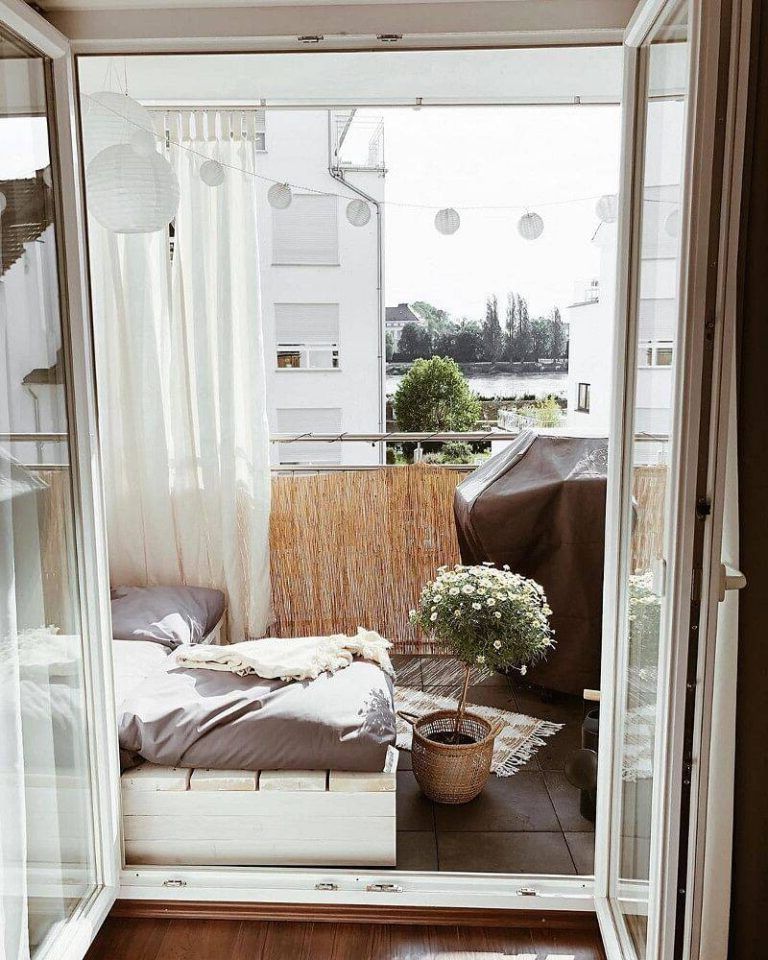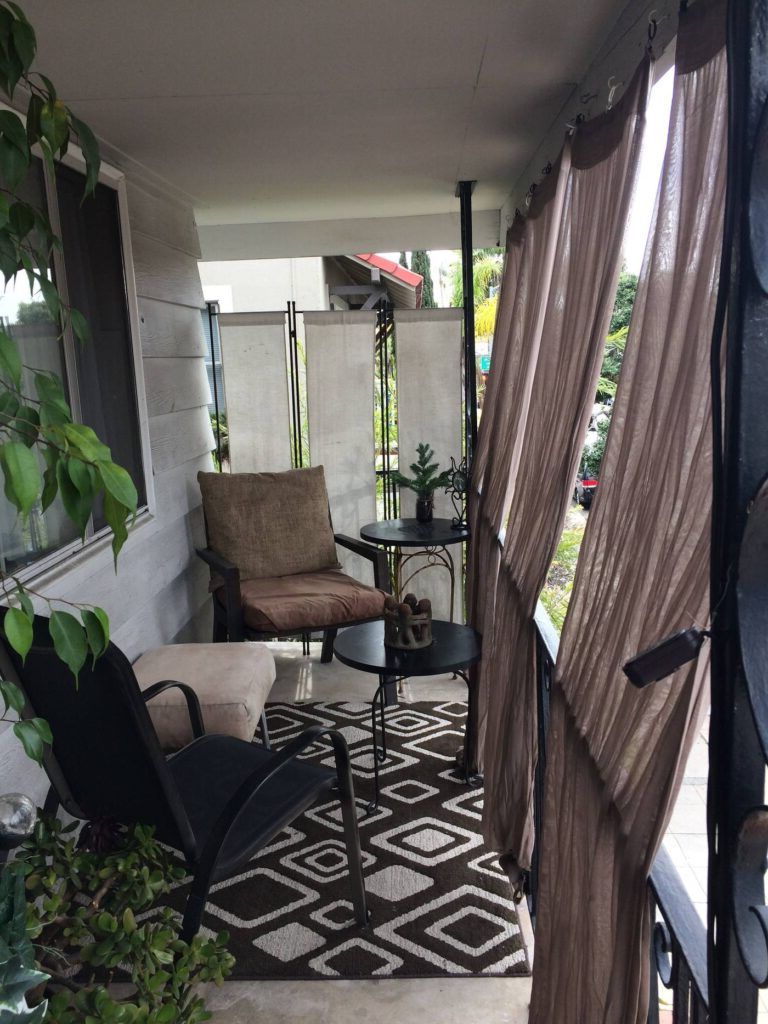 Privacy
They provide privacy, allow the passage of light and protect from the sun.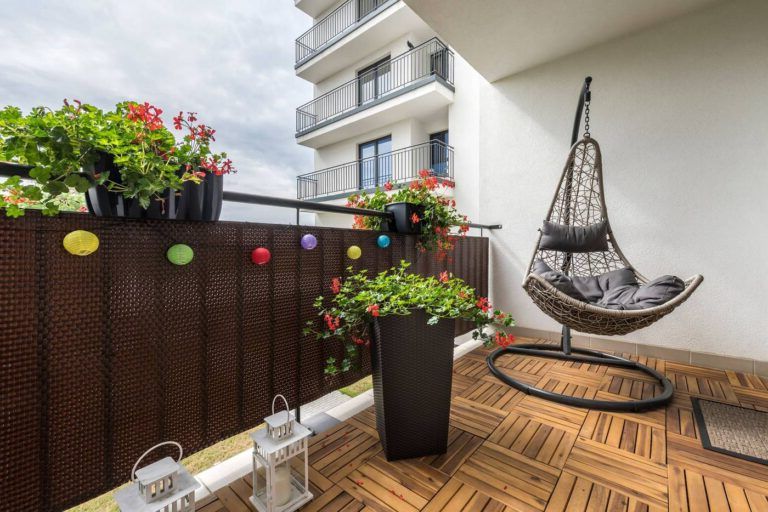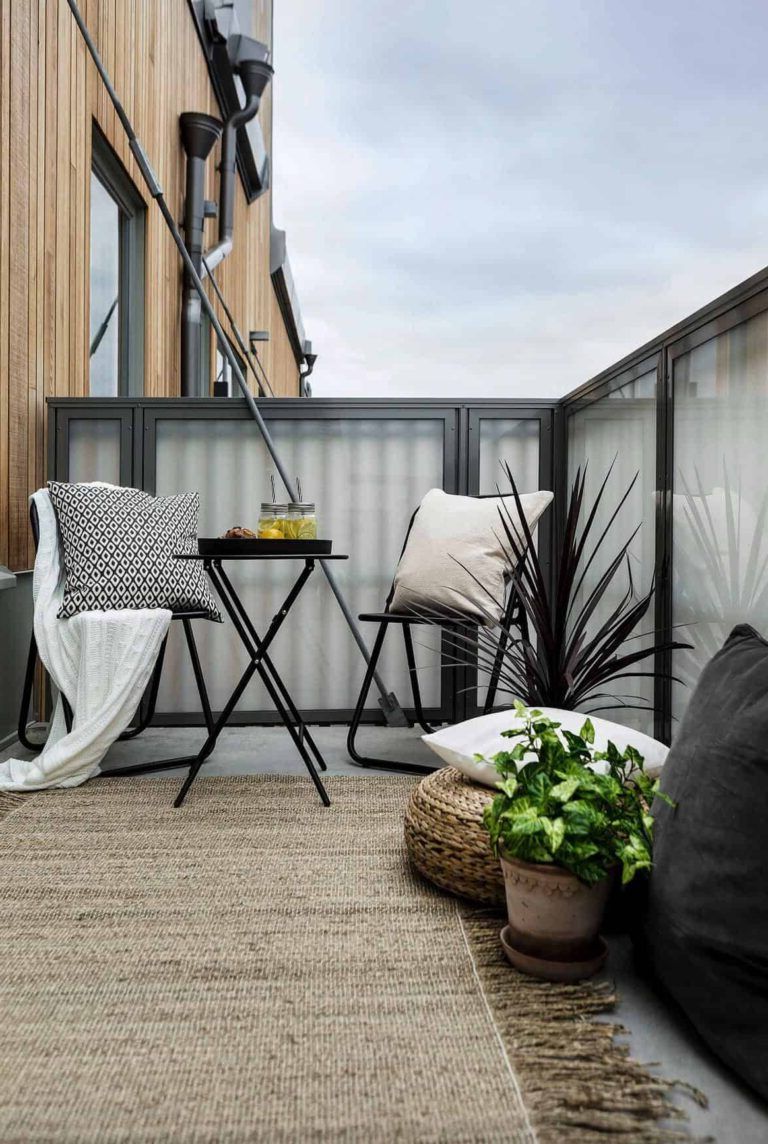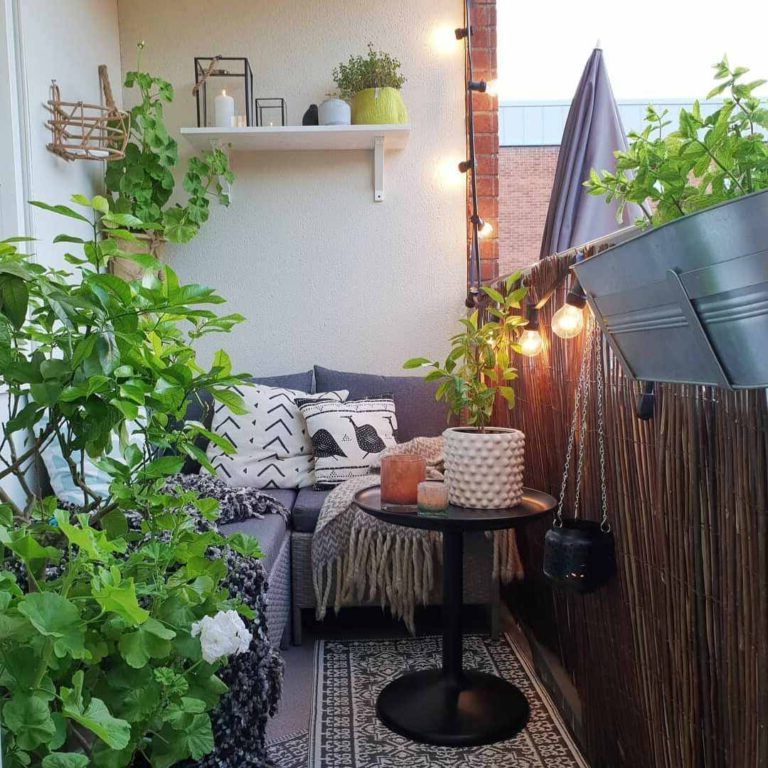 Awnings
It is another of the accessories that can be taken into account, especially if it is a very sunny balcony.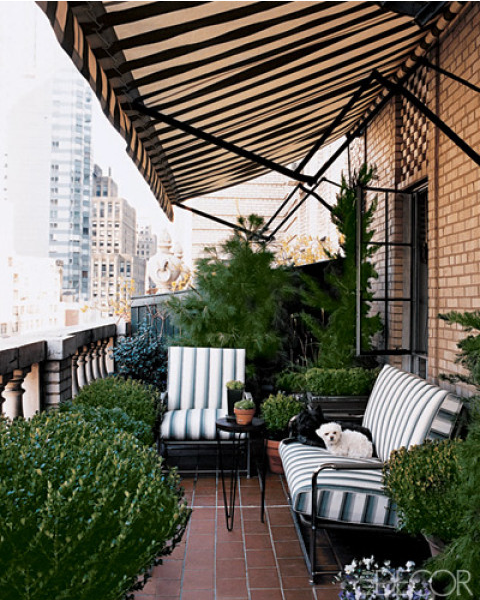 As you will see, the requirements to build this type of space are really minimal, since many times it can be enough for a radical change in the decoration, with the incorporation of some of the simple details:
-Vertical pots.
-Colorful flower plants.
-Cushions in fun patterns or colors to your liking.
-Color of chairs and tables.
-Some nice curtains, which can also serve to block the sun in the strongest hours.